Out my window this morning…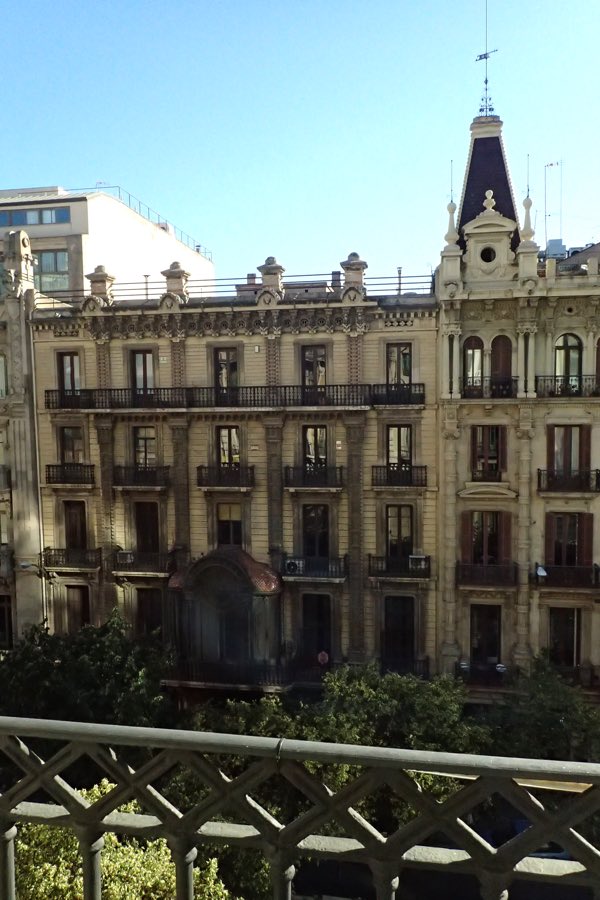 Okay, so I am pretty well travelled I guess, but for some reason, I have never found myself on a Hop On Hop Off Bus.  Most cities have them and they're designed to mass transport tourists directly to the sights, but I have somehow managed to avoid them, either by just going places on foot or by using public transport.  Today, feeling rather tired after yesterday's stressful and exhausting adventures, we decided to get on the HOHO bus and just potter around Barcelona and see where we ended up.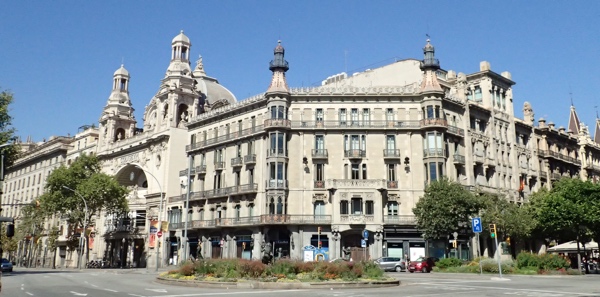 We saw about four different buildings designed by Antonio Gaudi, his mark is definitely all over the city of Barcelona.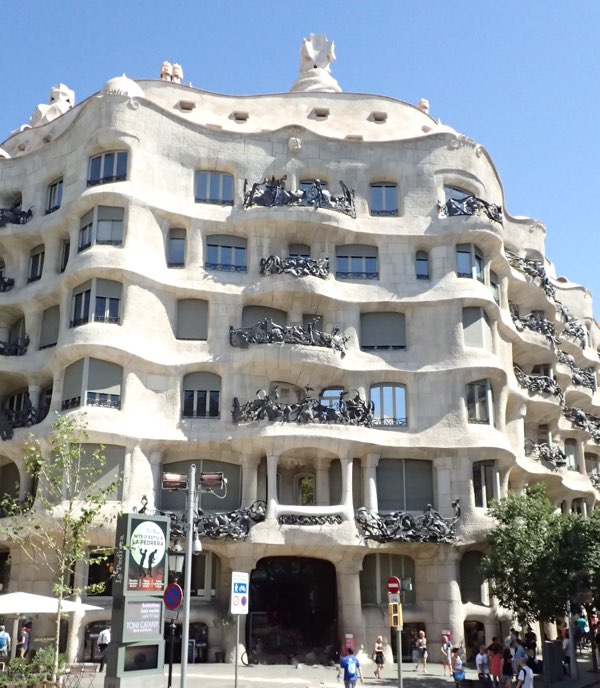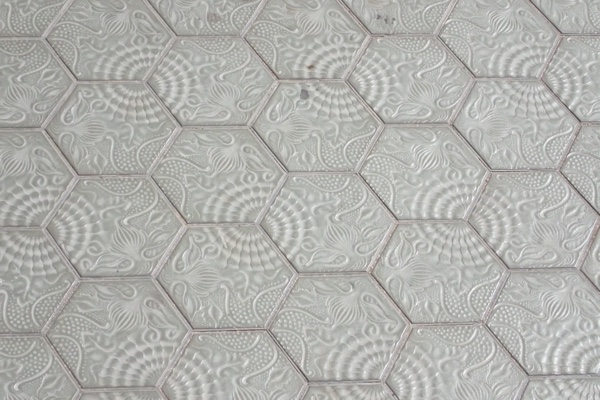 This building was a personal residence owned by some very rich earl – it takes up an entire block and the family typically lived on the bottom floor and rented out the top floors.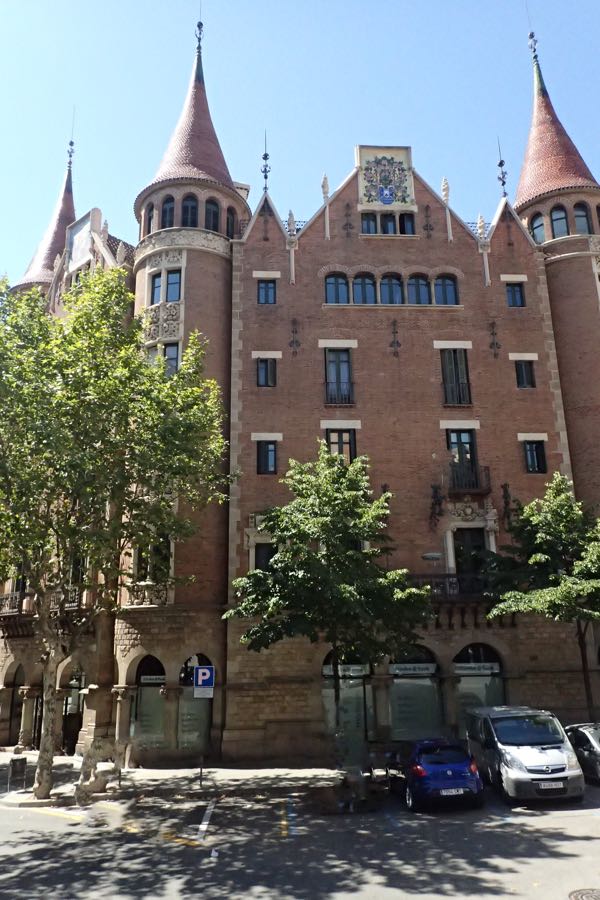 The Segrada Familia in all it's be-scaffolded and be-craned brilliance.  This is such a beautiful building and it is much further completed than when I was here 20 years ago, I dare say a trip back when it is finished would be well worth it…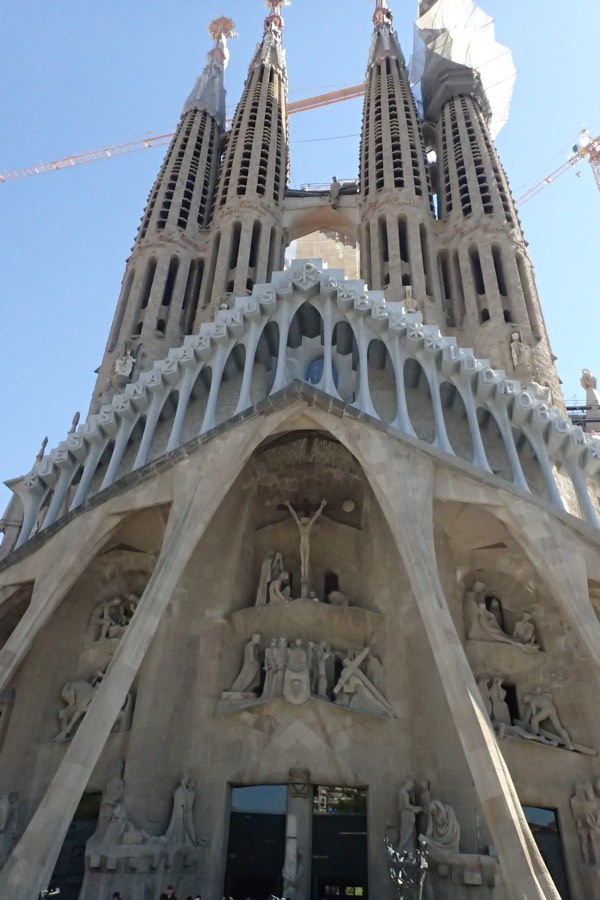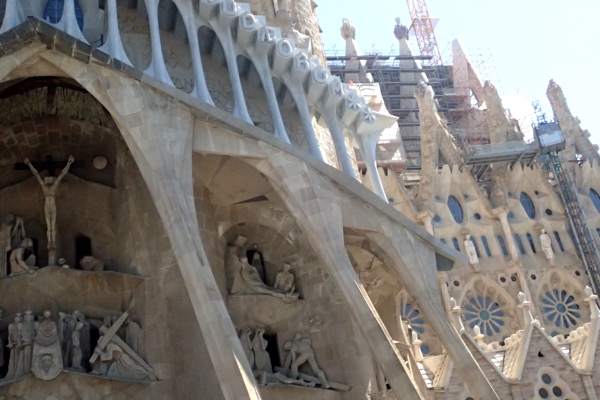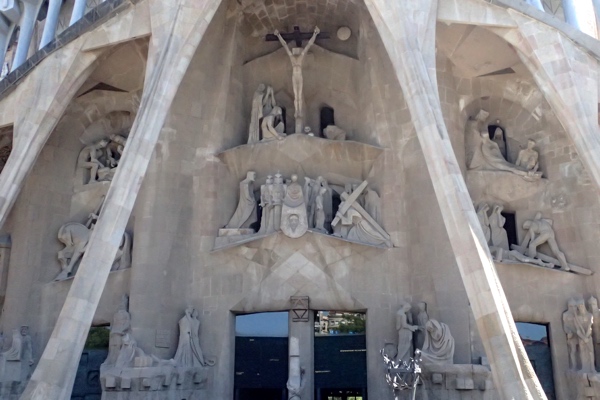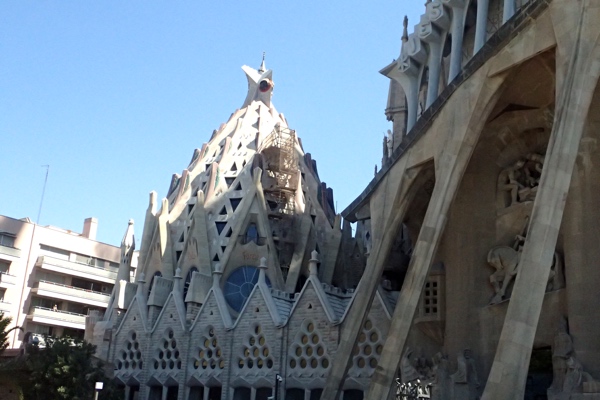 Barcelona really does have lots of wonderful architecture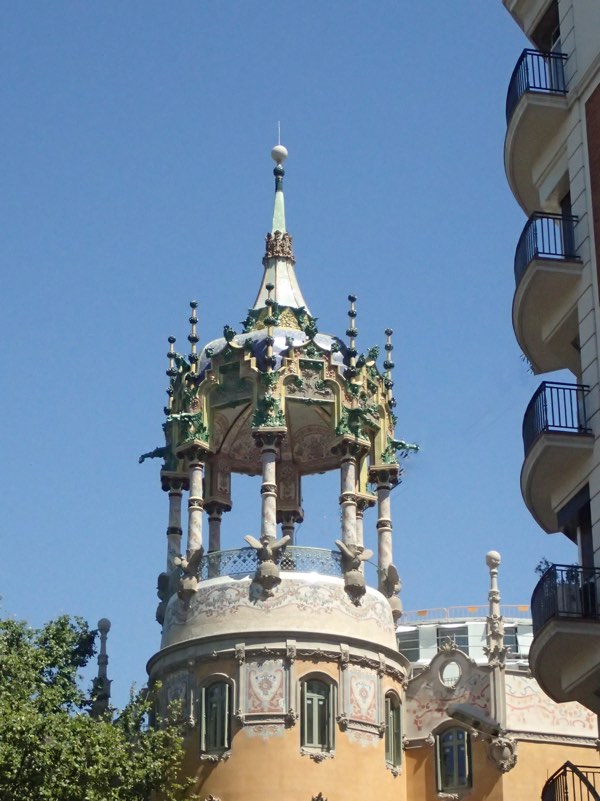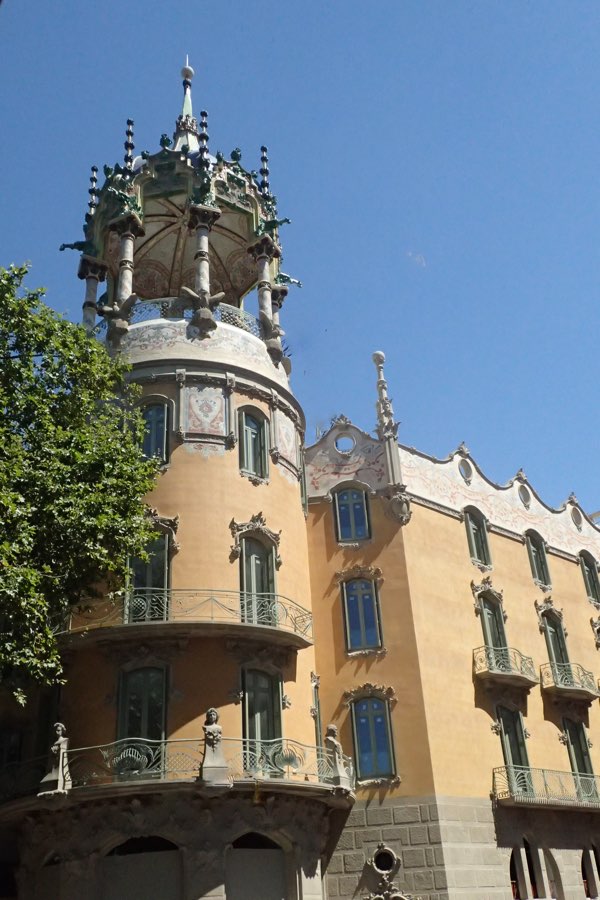 Sarria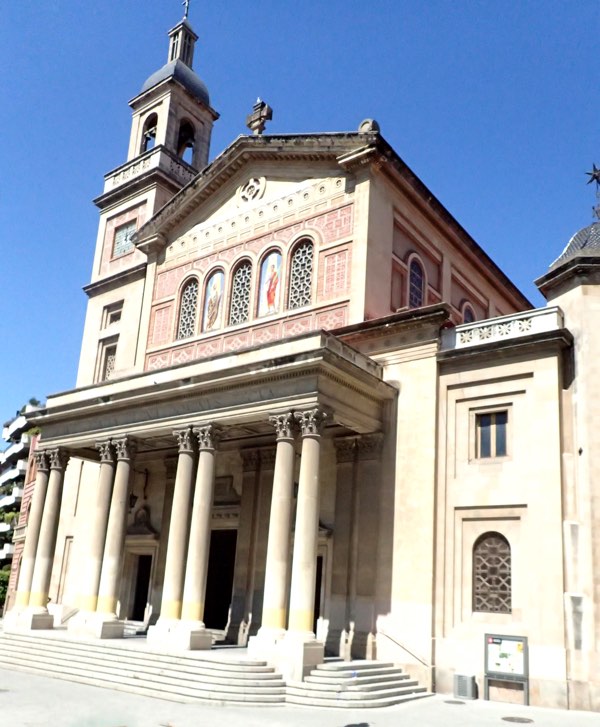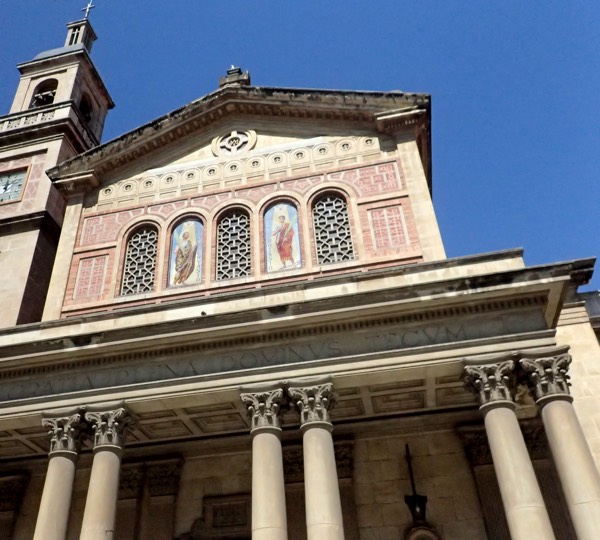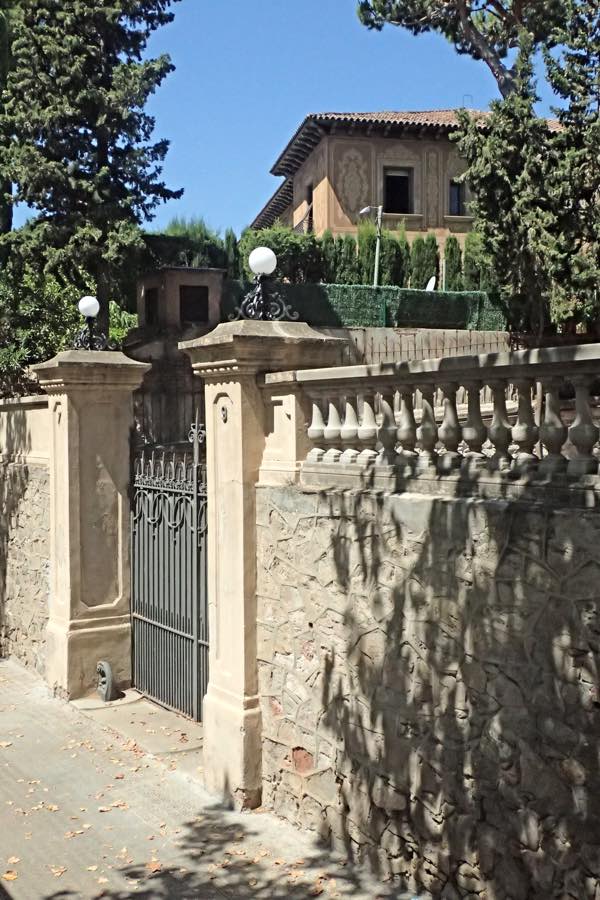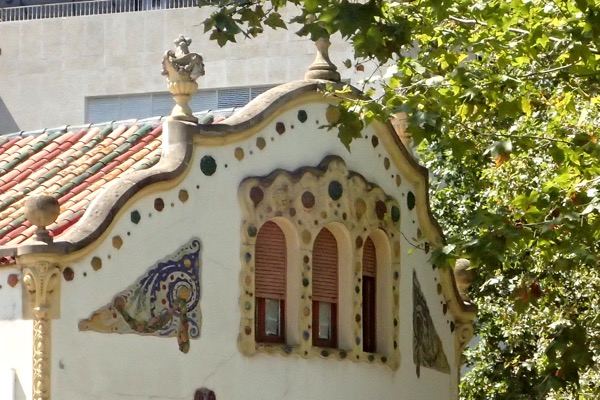 The Monestir de Pedralables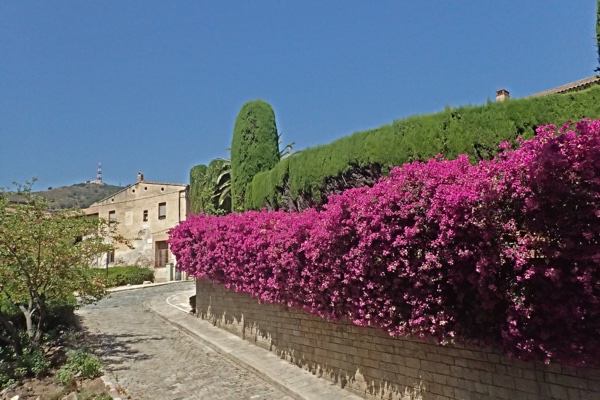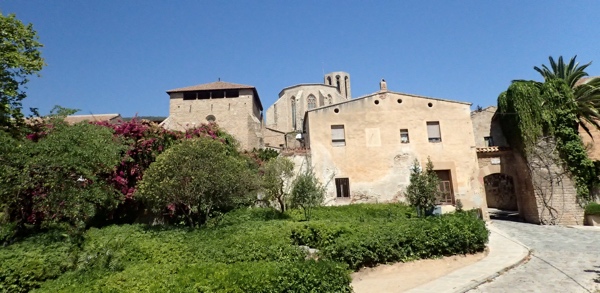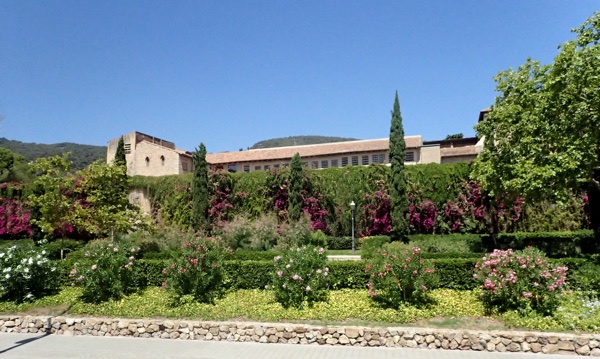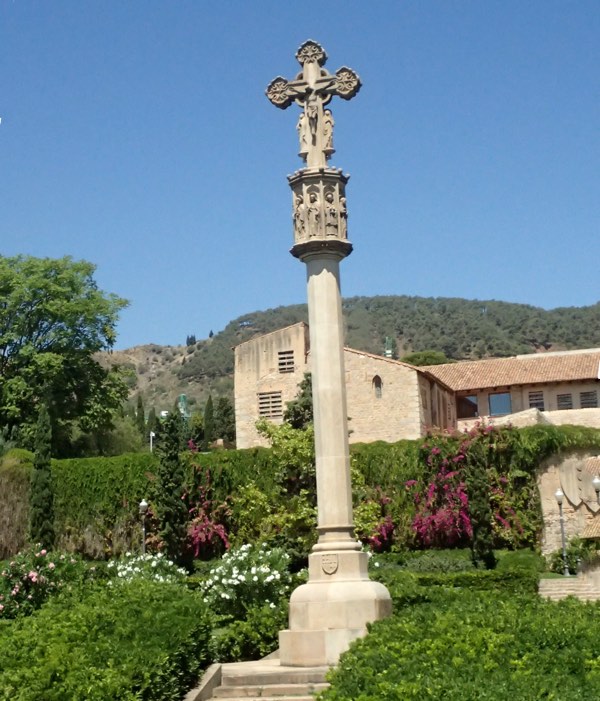 The Palau Reial-Pavellions Guell – but unable to get a decent photo of the famous dragon gate… more Gaudi.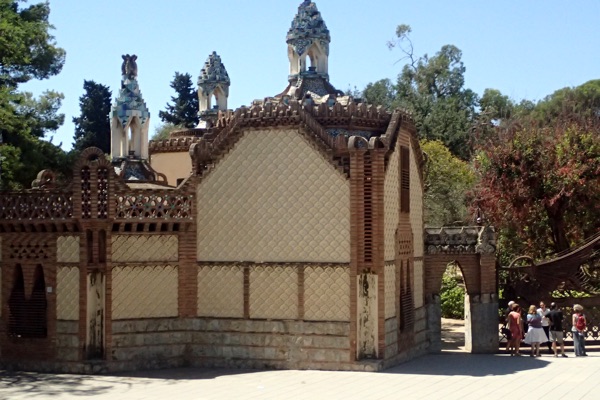 Futbol Club of Barcelona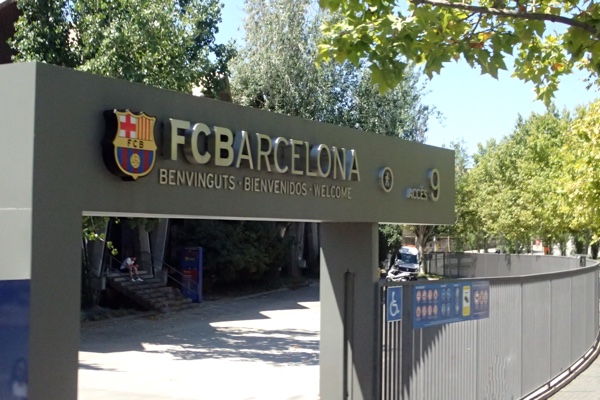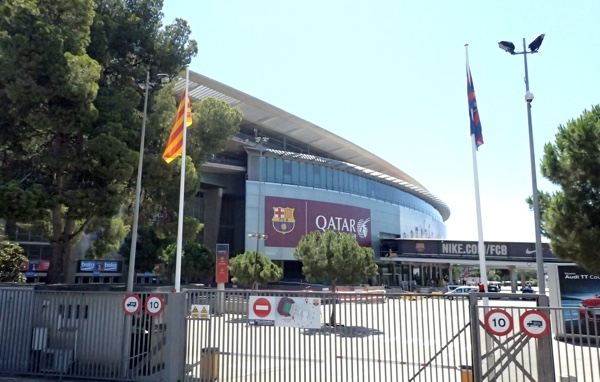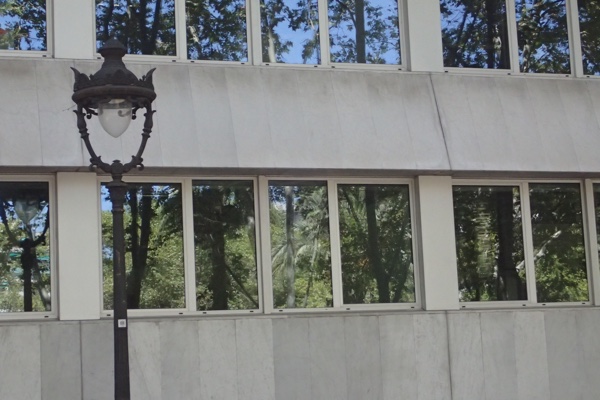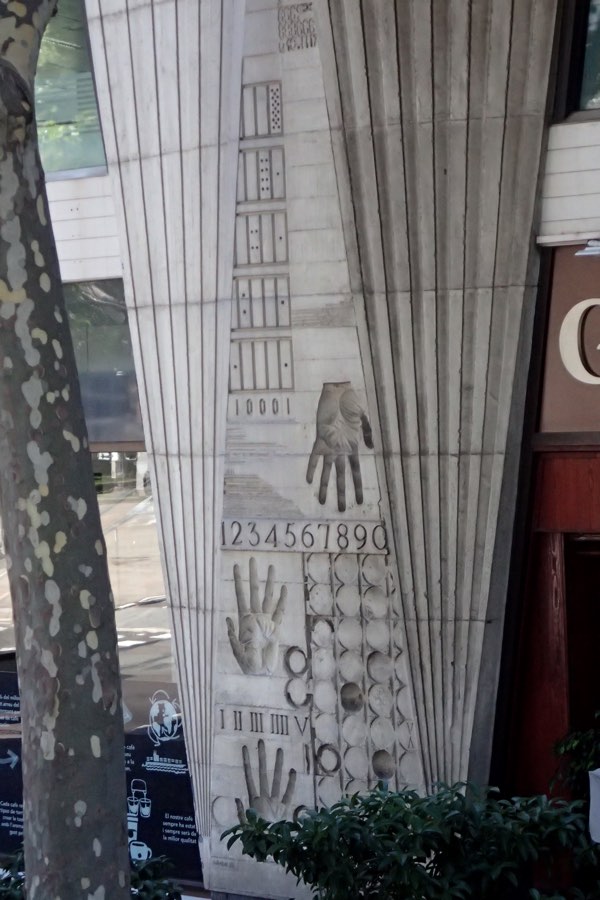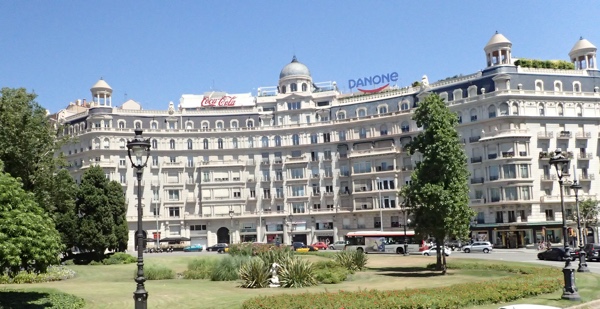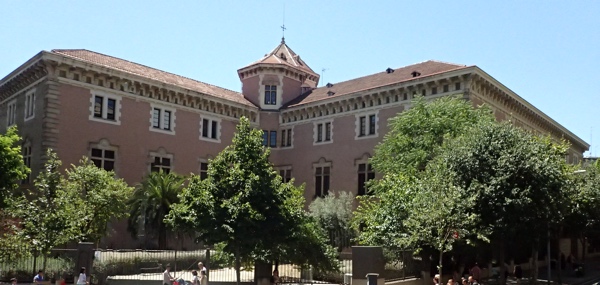 Pg. de Gracia – More Gaudi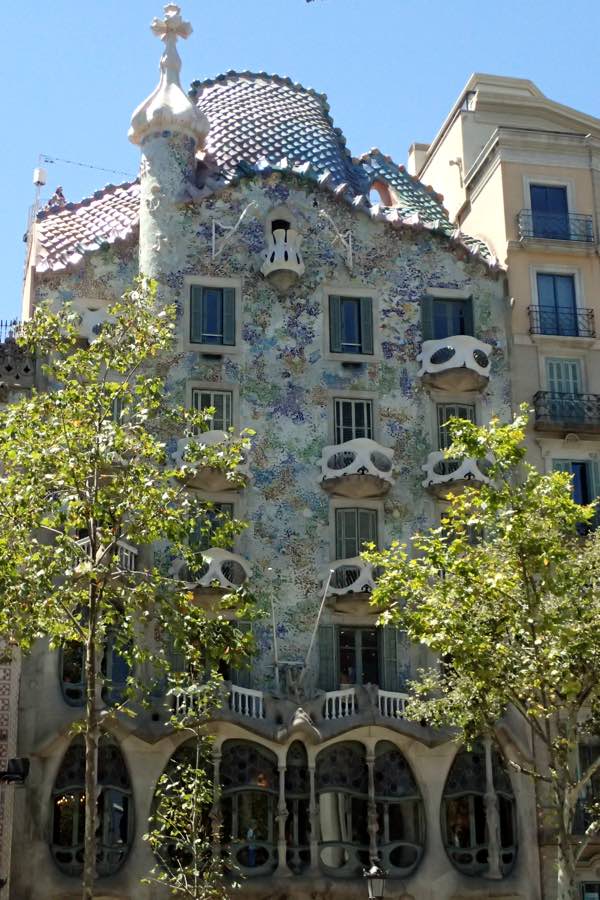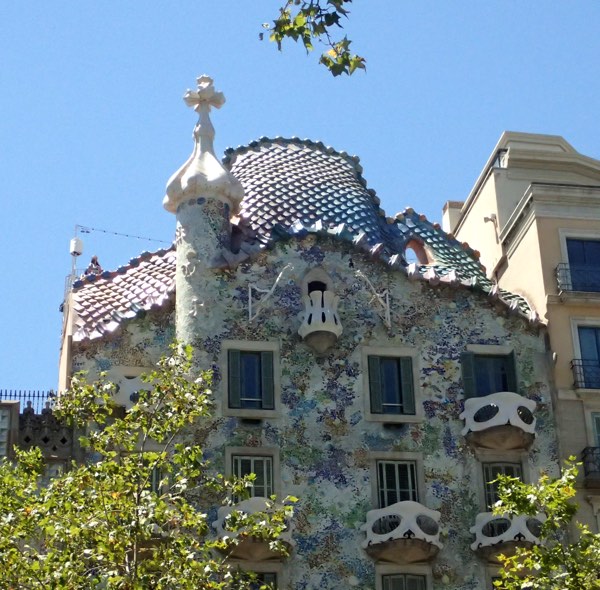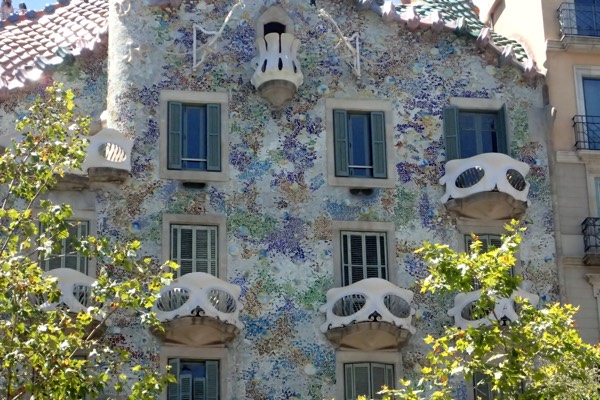 Painted under a street awning.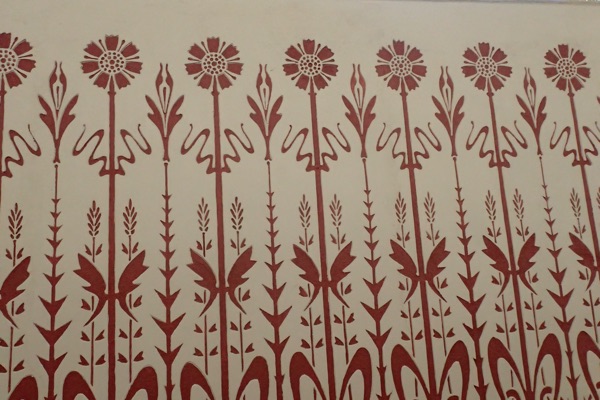 In the pavement.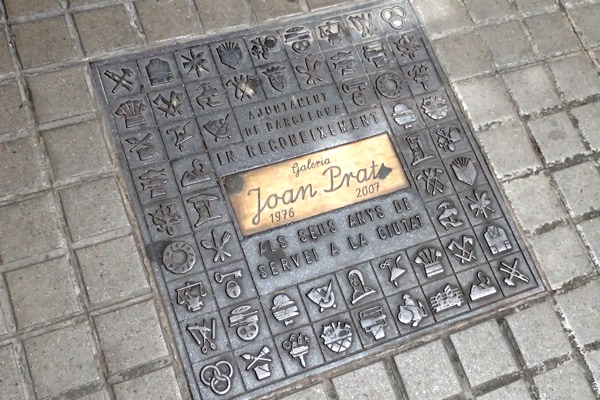 We drove around for about two hours – most of my photos were crap.  Too many people, cars, lamp posts, trees in the way.  The commentary was good, but if I can't move to a better vantage point or wait for people to leave my shot, I can't take a decent photo.  So I guess HOHO buses are not for me.
After that we went down to the pier at the Port Olimpic for some lunch at El Cangrejo Loco, which was recommended by Antonio for their fabulous paella.  It's a gorgeous spot right near the Playa Nova Icaria with gorgeous views.  Quite a nice restaurant.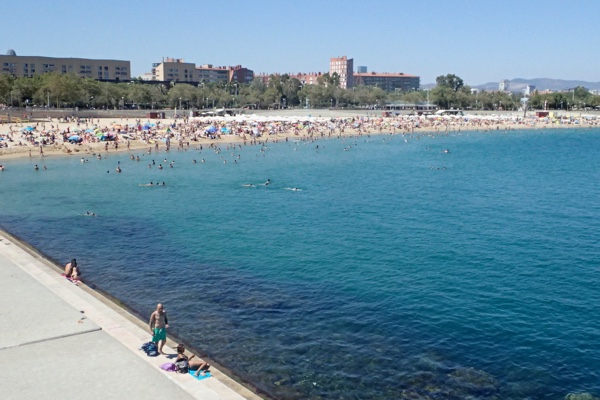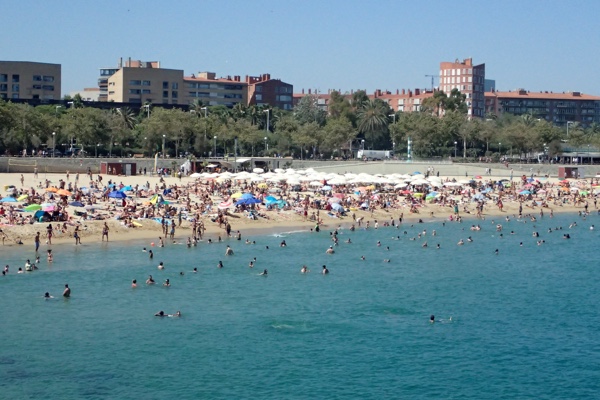 Duck breast lasagne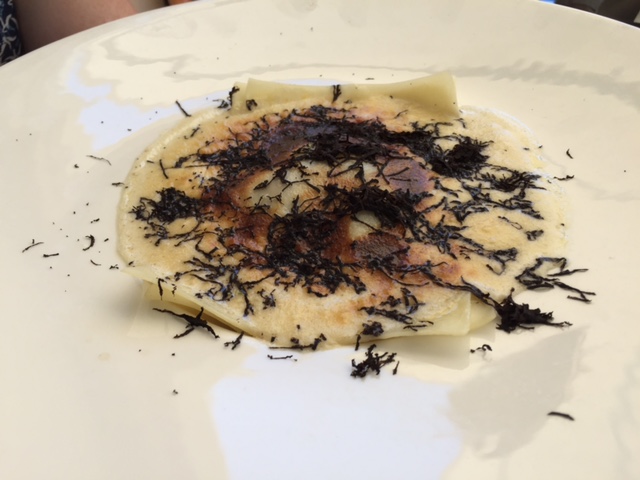 Seafood paella.
After this we bought the kids back to our hotel room for a much needed cool down in the pool.  Spent a few hours up on the roof with a few vodka breezers and some donuts that Mum bought… not a bad way to spend a bit of down time in Barcelona.  A bit later in the evening, the mob came over near our hotel for a bit of dinner.  The street our hotel is on – the Rambla Catalunya has a string of restaurants with alfresco dining in the middle of the road, so we chose one of those restaurants and had some more tapas and paella.  It was okay, but not great.  Took a few night pics of the area from the street and the hotel balcony…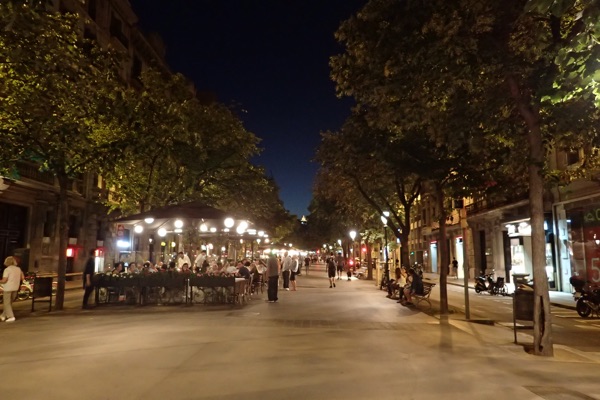 While we were waiting for tables for dinner, there was a guy sitting on a park bench, playing a flute.  He was really quite good and seemed to be enjoying himself.  A few people were watching and enjoying him play, when a little girl walked over and put some coins in his flute case which was open in his lap (he had no cap/bucket on the ground as is customary), and then the poor guy looked all flabbergasted as he tried to give the money back and explain he was just playing.  It was very cute.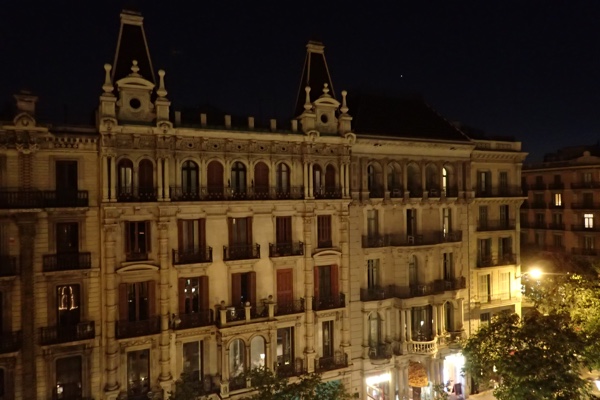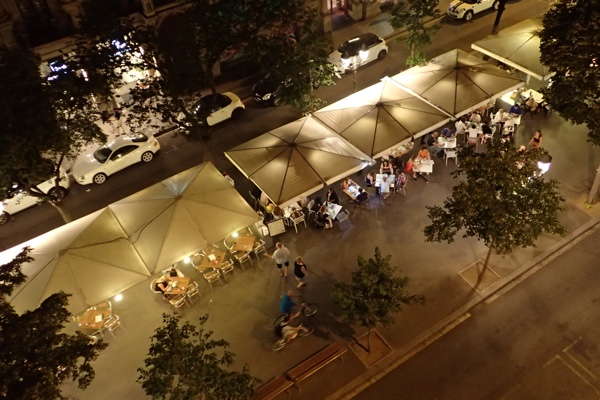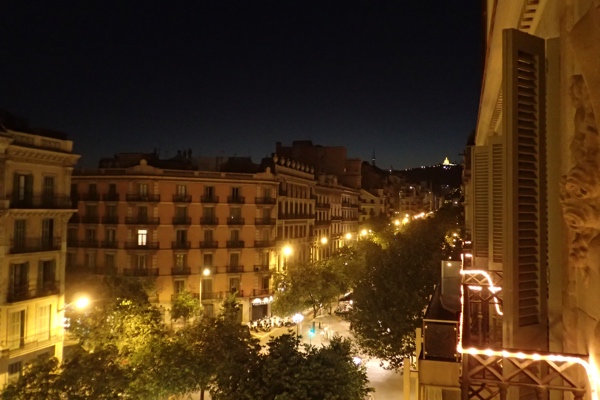 So tired.  Going to have an easy sea day tomorrow in my hotel room, I think!