Just like the rest of the world, Japan seems to have Avengers Fever at the moment.  Mr K is a huge fan so of course, we had to try and find a cinema to go see it.  After much clever navigating of Osaka's train system, we managed to find an enormous cinema complex in Namba down near Dontonburi that was showing it in numerous cinemas, seeming back to back all day long.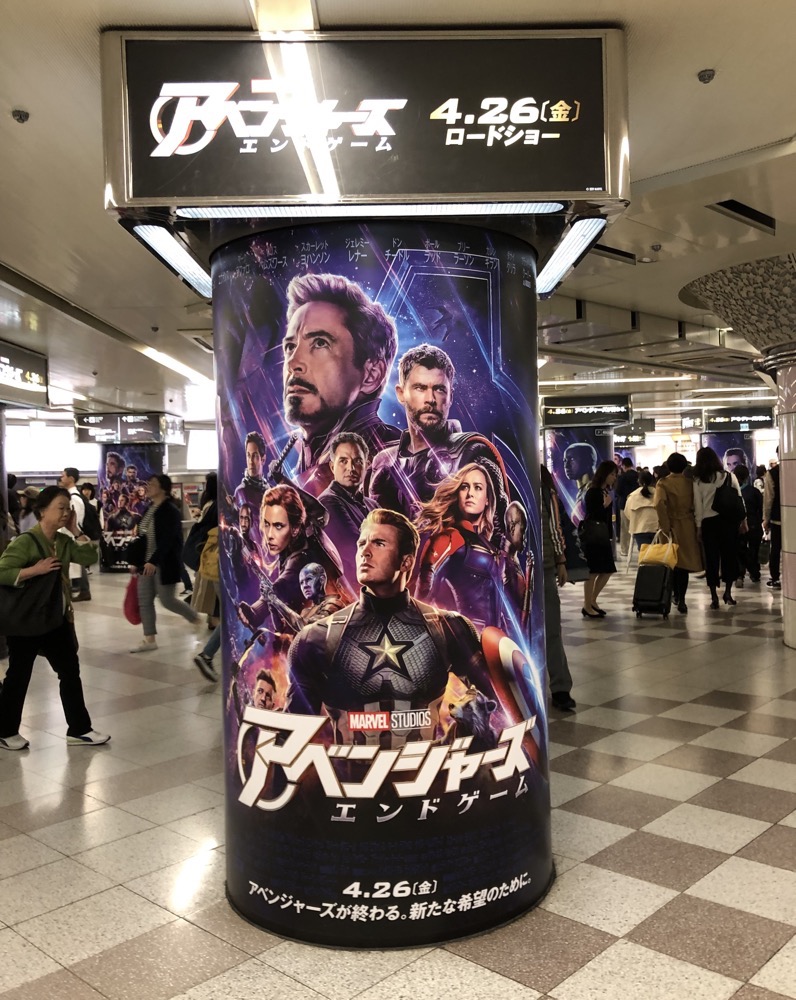 So we had popped down there yesterday afternoon and bought some tickets using an online ticket machine that wasn't in English.  As we walked away Y5400 lighter, I found myself wondering if they were indeed tickets to see 'Avengers, End Game' or could we have found ourselves going to see some other random crap instead!  I'm always apprehensive about going to see movies in foreign countries, especially non-English speaking ones – I think it's some sort of delayed reaction to the Munich Forest Gump Incident of '95…
But who knows?  Looking at these tickets, it could be anything – it's a mystery!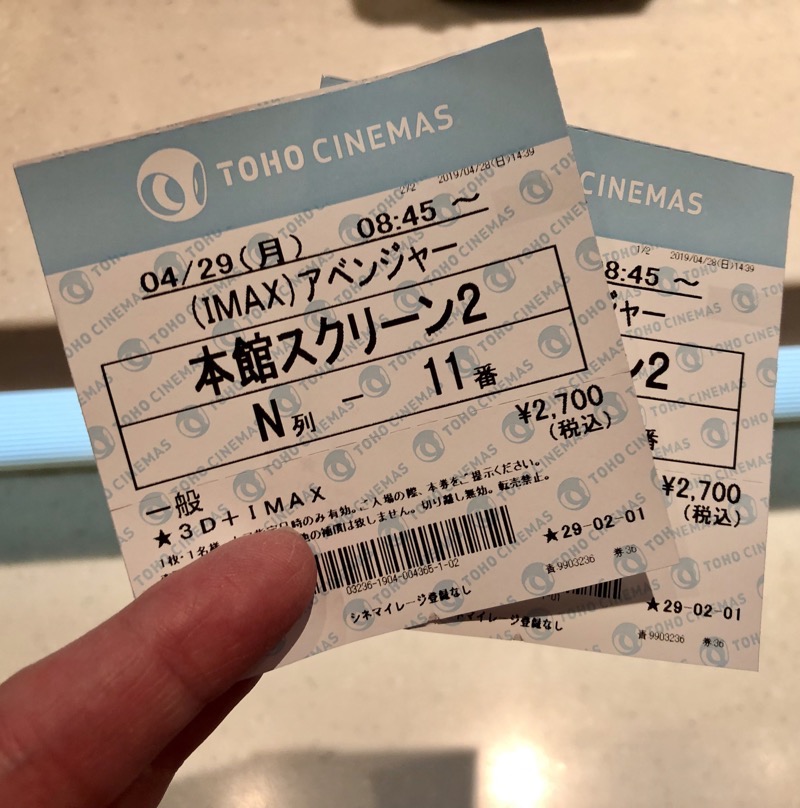 But fortunately, when we arrived this morning for our 0845 session *insert eye rolling here over the hour*, we discovered that our tickets were indeed for the correct film – in IMAX 3D… because many of the 2D sessions looked like they were dubbed.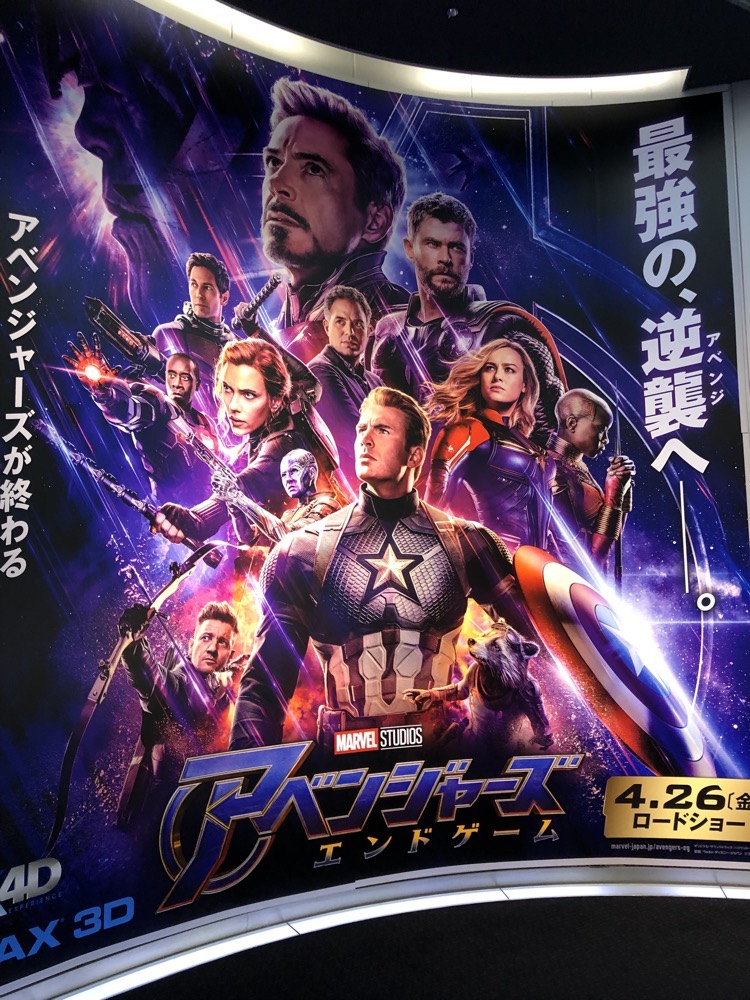 A couple of curiosities I noted at Japanese cinemas – there's film merchandise for sale in the foyer…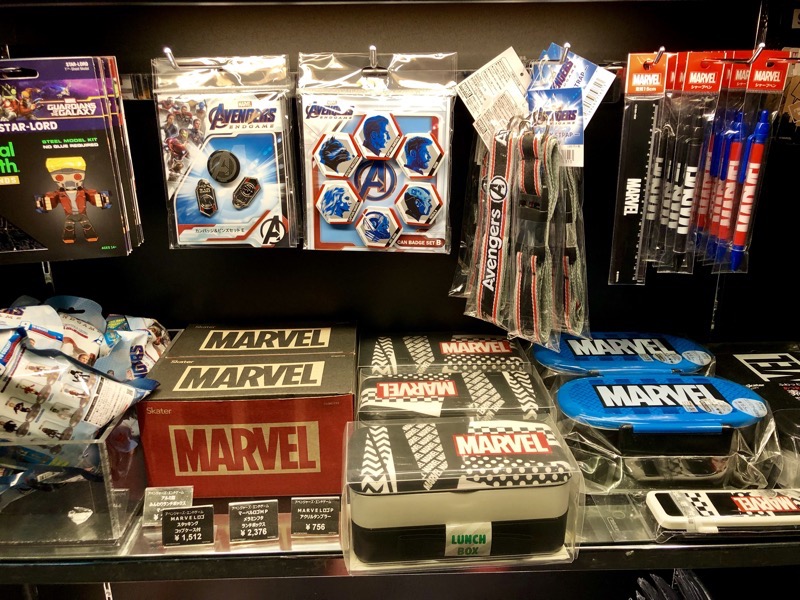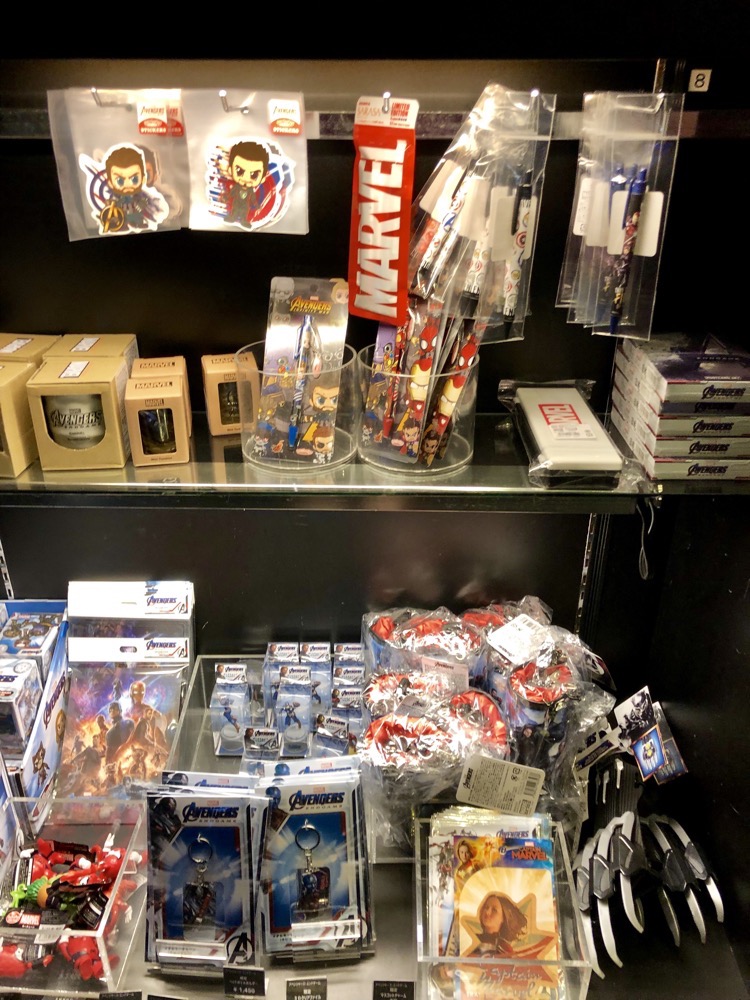 And your candy bar selections come in a convenient little plastic tray that fits neatly into your seat drinker holder and becomes a little moveable table, like a student desk.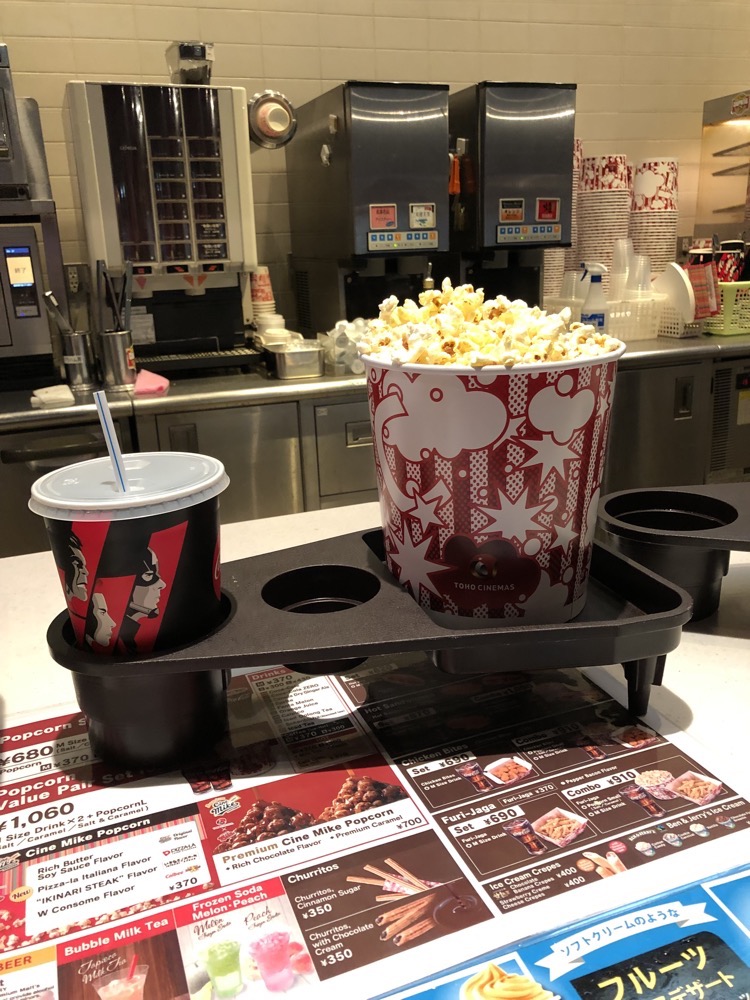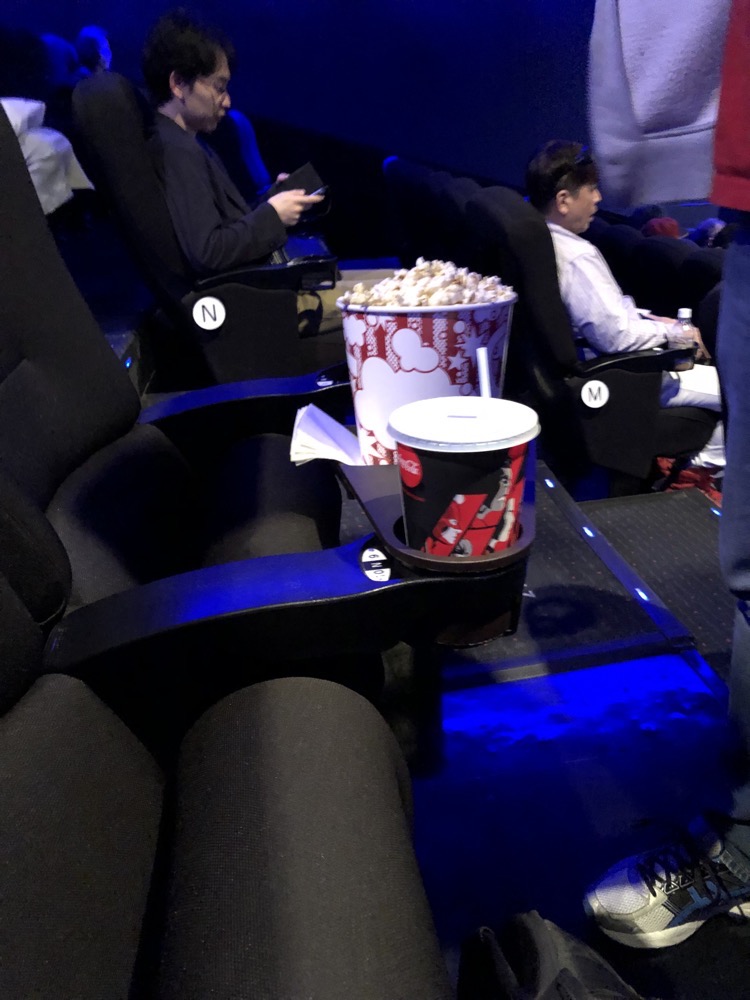 The movie was great – a very nice wrap up for the scores of movies that preceded it, and I managed to stay awake through the neverending battle scenes so there's that bonus to going to an early morning session.
After the movie, we took a train out to Kobe to have a wander through the saké breweries in Nada, of which there are many within walking distance of each other. Kobe's Nada district is Japan's top sake producing region. It has traditionally been famous for its saké due to the availability of high-quality rice, suitable water and favourable weather conditions. The nearby Ports of Kobe and Osaka have also contributed to the success of the region through the ease of distribution since the late medieval period.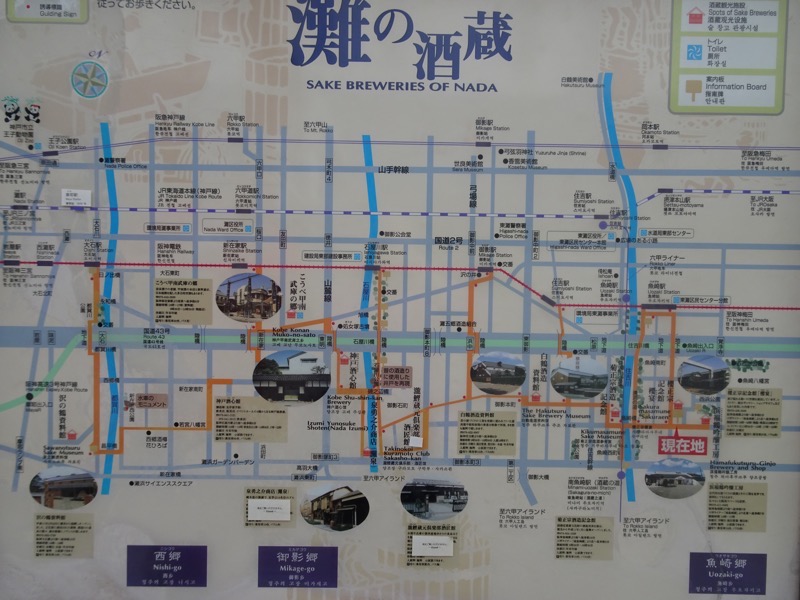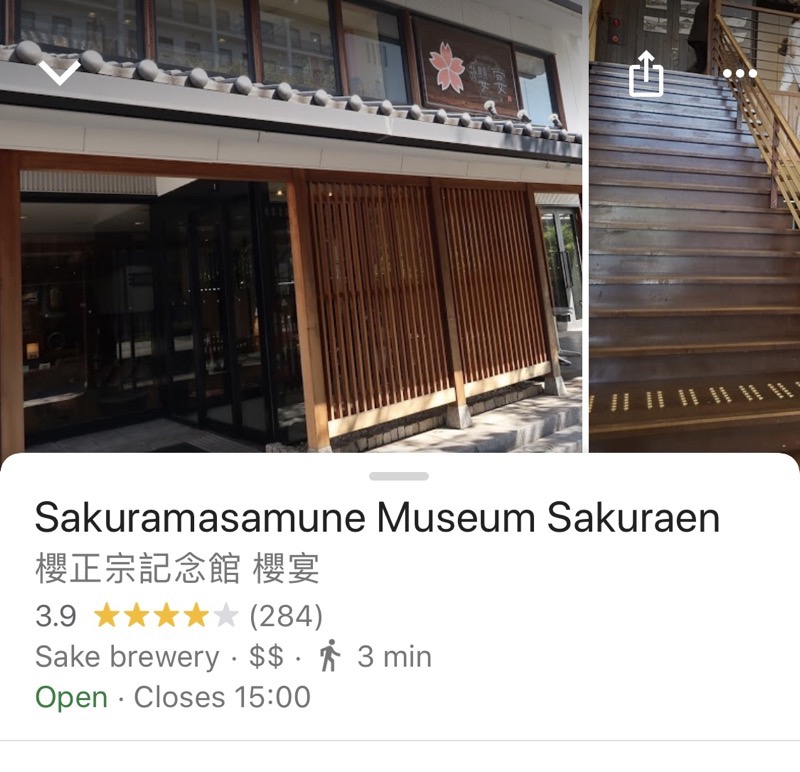 Founded in 1625, our first stop was the Sakurmasamune Saké Museum.   With a history of nearly 400 years, the brewery uses the sake rice produced in Hyogo Prefecture "Yamada Nishiki" and locally available groundwater to make ginjoshu and junmaishu of the highest quality. This water called "miyamizu" and is vital to sake production in Hyogo was discovered by the 6th head of the family, Tazaemon Yamamura. Sakuramasamune has long been considered one of the pioneering saké breweries in the Nada area.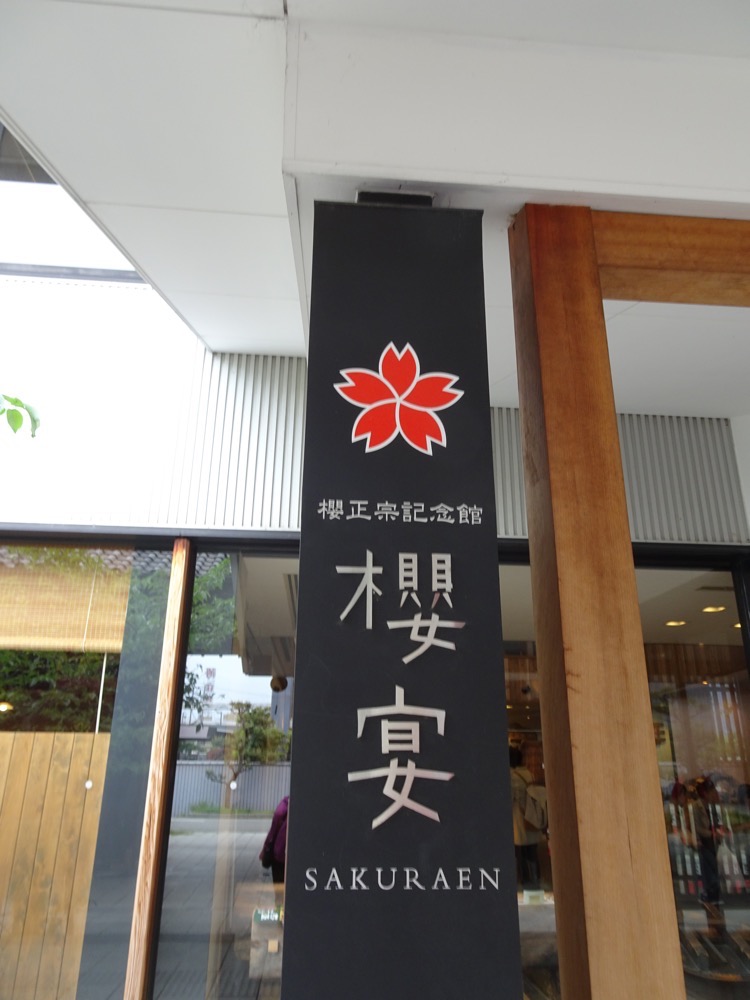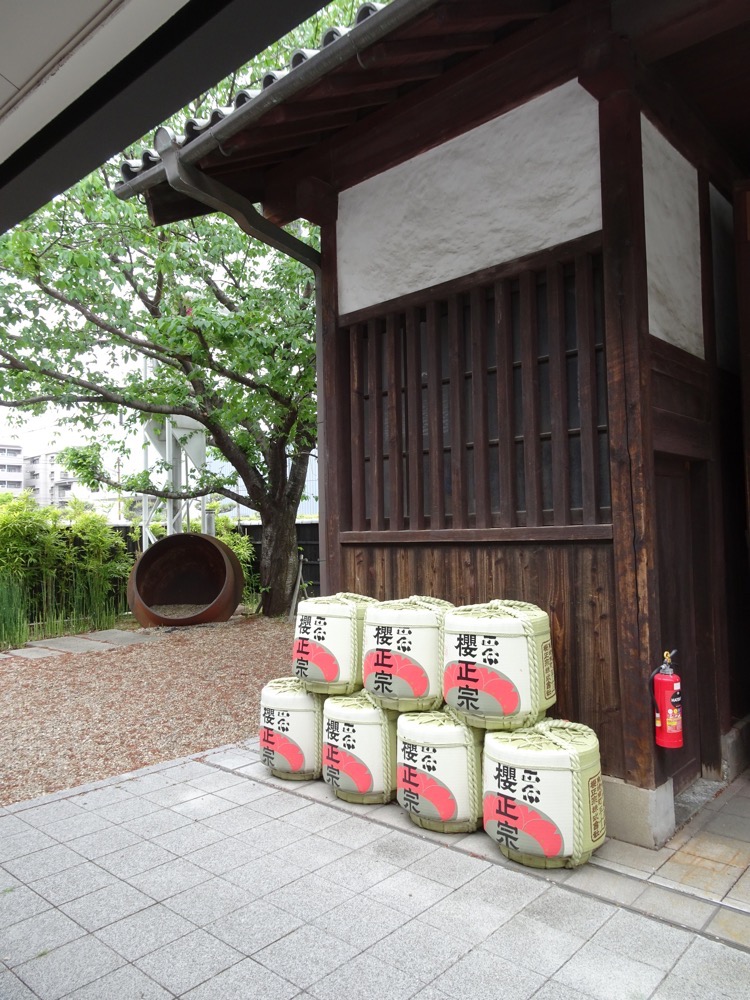 The facility here for visitors is an interesting blend of old and modern – photographs and displays of the history of the brewery within a large modern visitor centre, complete with restaurant, tasting rooms and sales floor.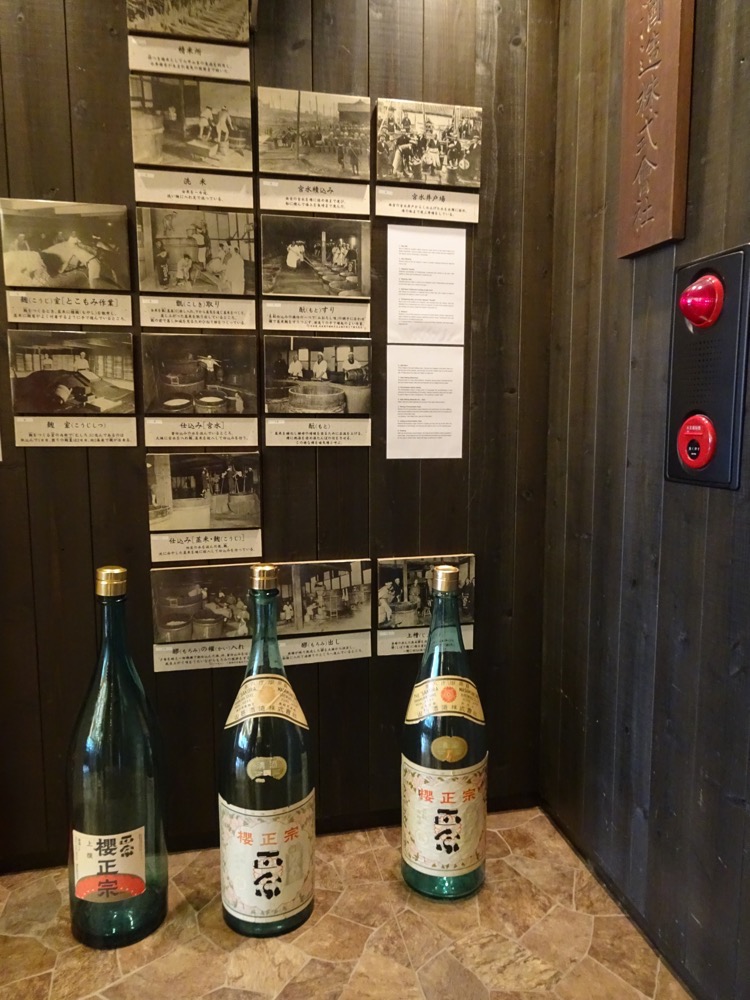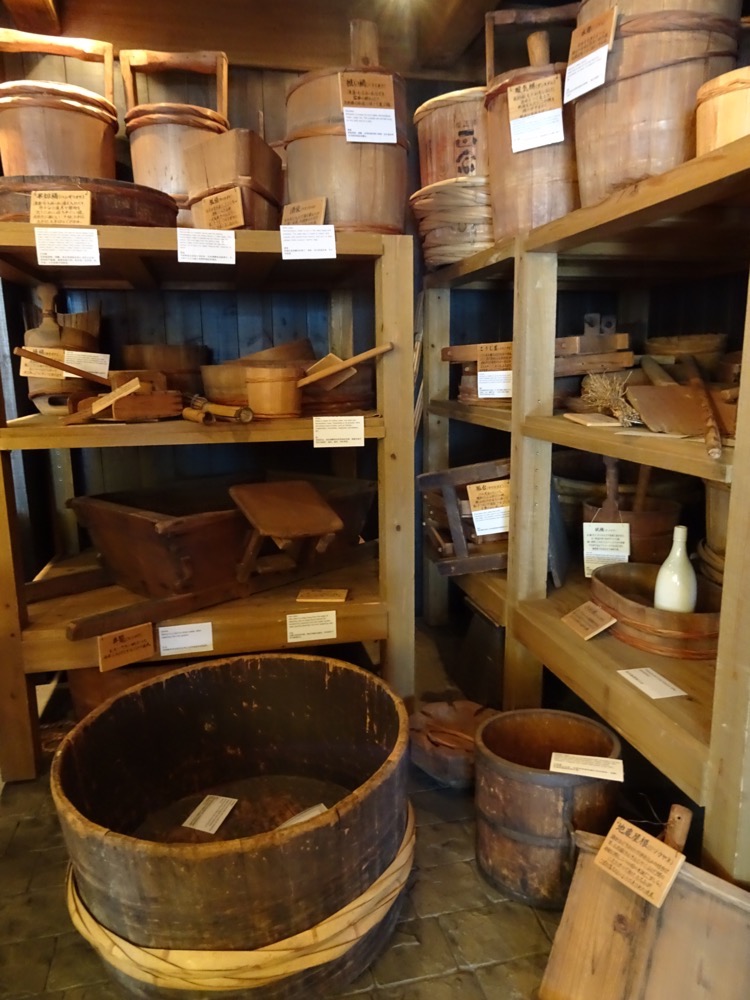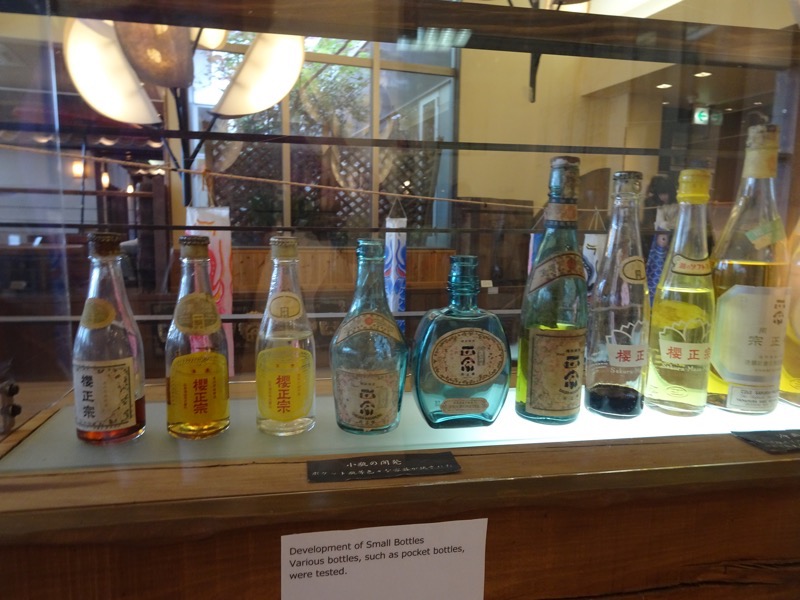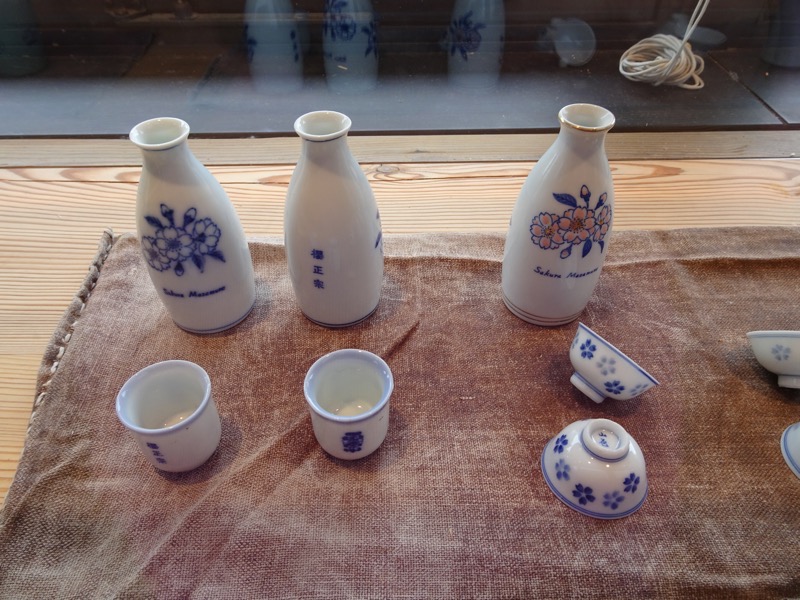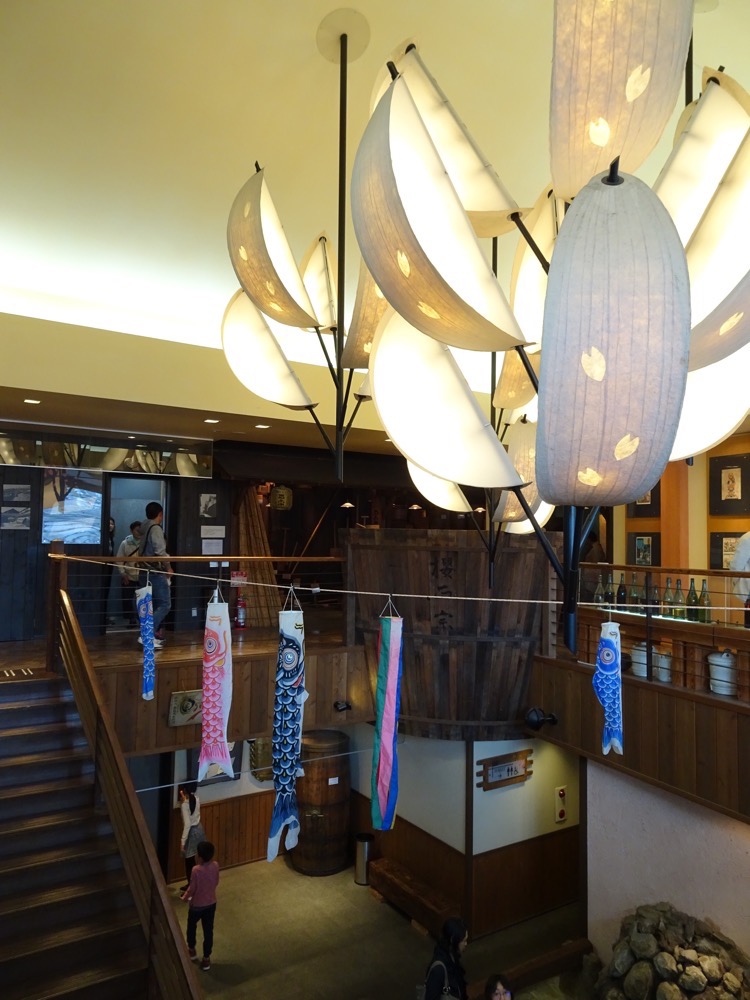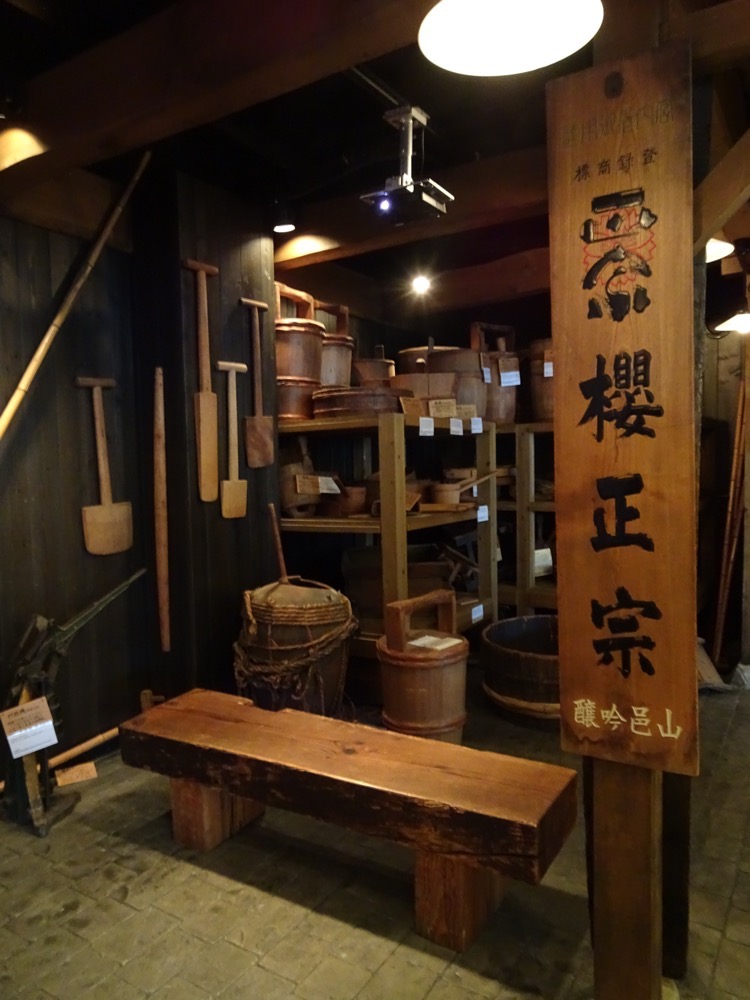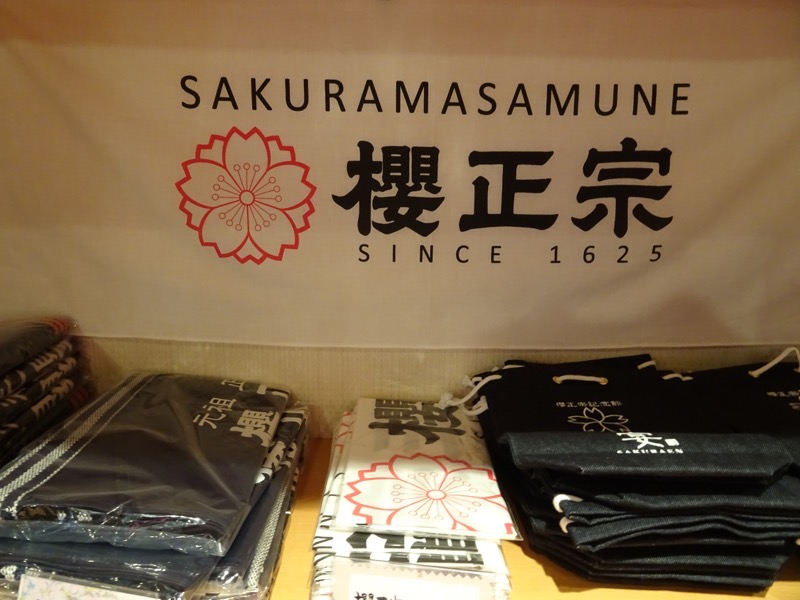 With so much really good saké on offer, we decided we had better restrict ourselves to small bottles that we could consume during the week only.  🙂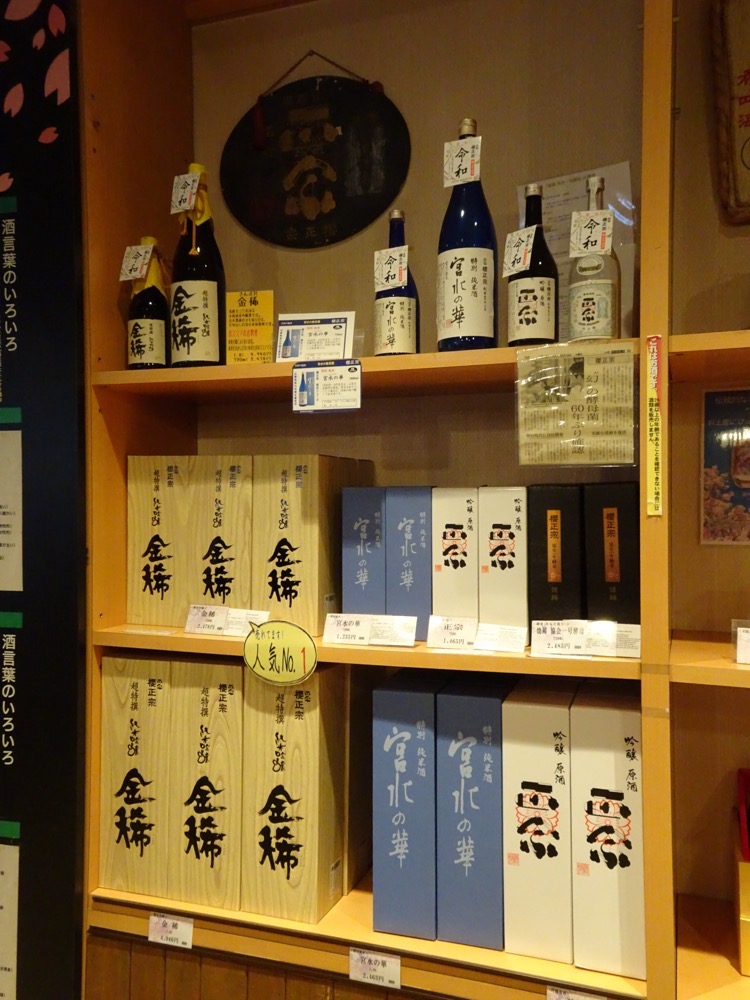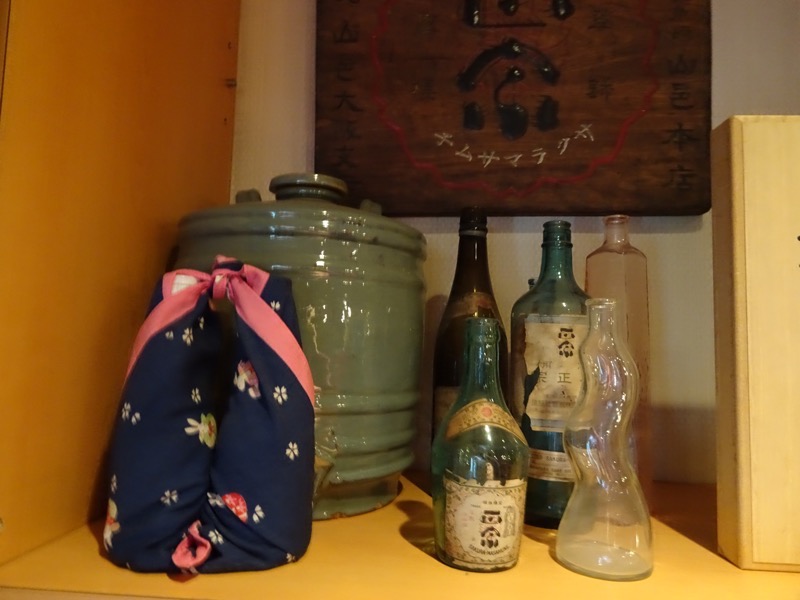 Next on our walking tour was literally just around the corner – the Hamafukutsuru (say that three times really fast!) Brewery.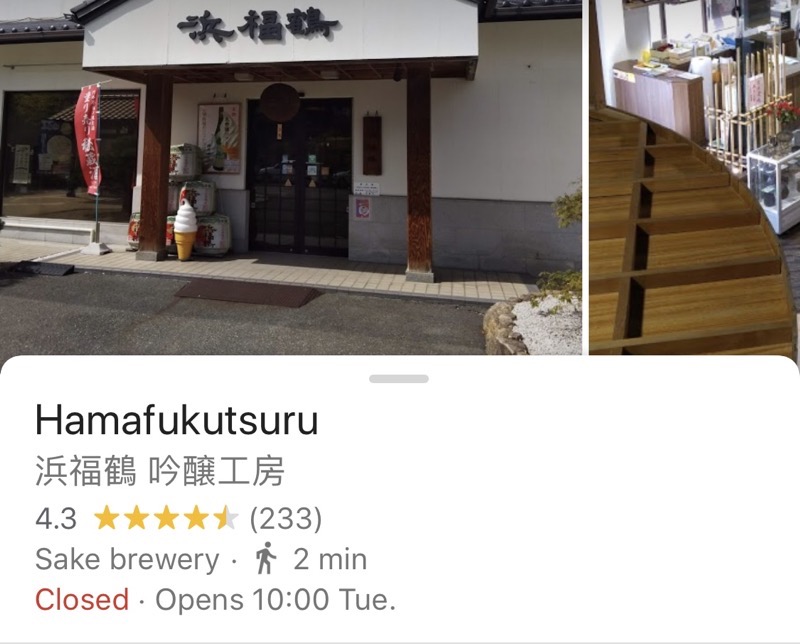 The Hamafukutsuru brewery started in the early Meiji period (around 1900), and has faced numerous challenges to still be in production today.  The brewery was consolidated with a larger company during the national industrial reorganization program resulting from the WW2, and they suffered through the Great Hanshin-Awaji Earthquake in 1995, which totally destroyed the brewery's buildings. The continuing existence of the brewery is apparently the result of the combined efforts of the local community who helped to restore the brewery.  Now the site shows visitors the modern sake-making process, and is known as "Hama Fukutsuru Ginjo Kobo."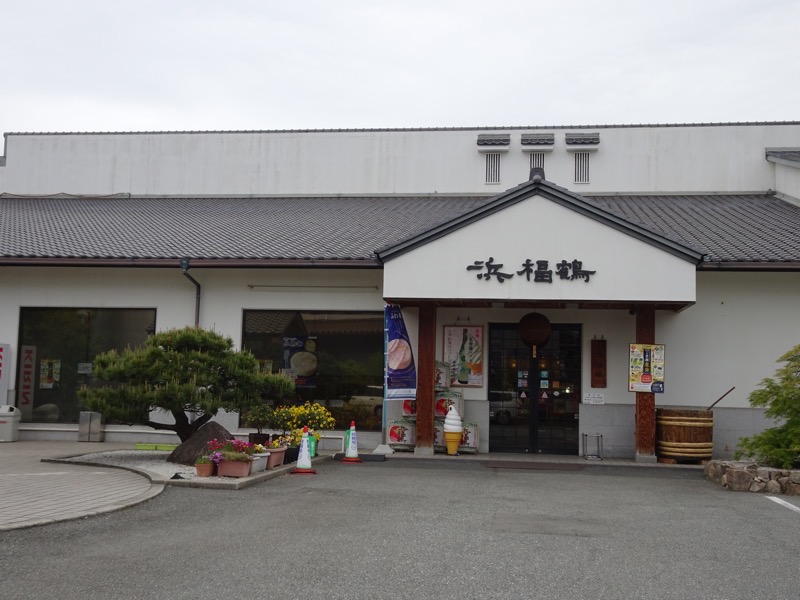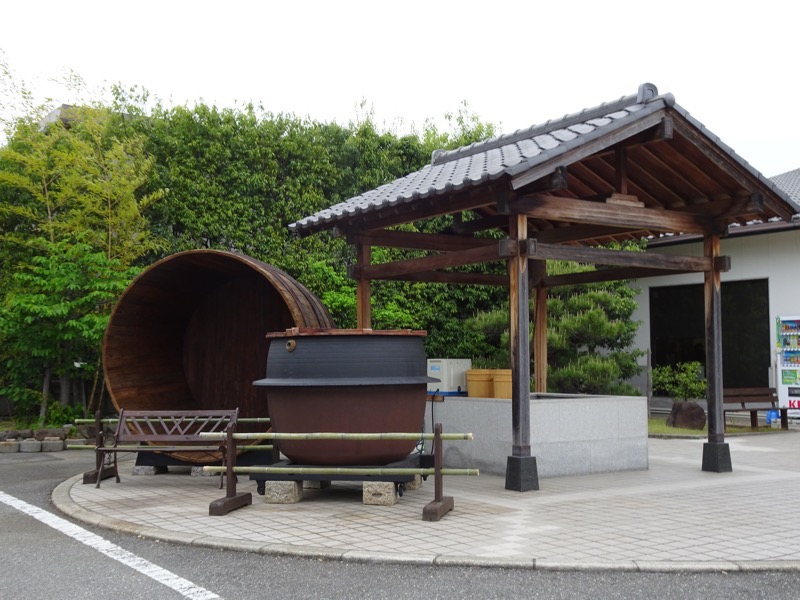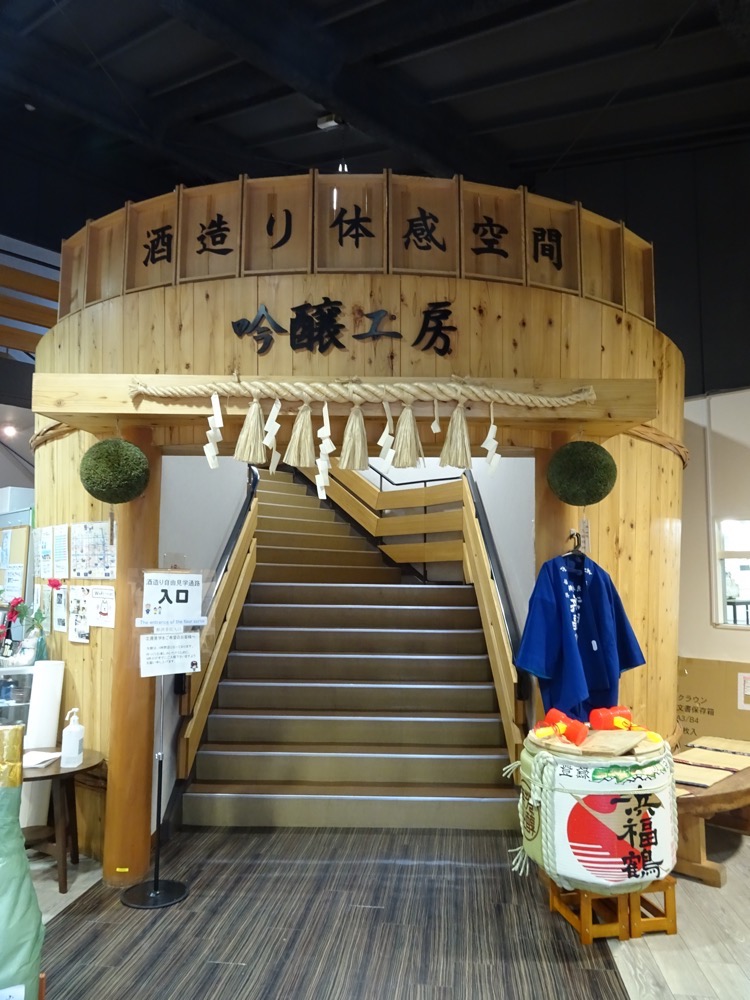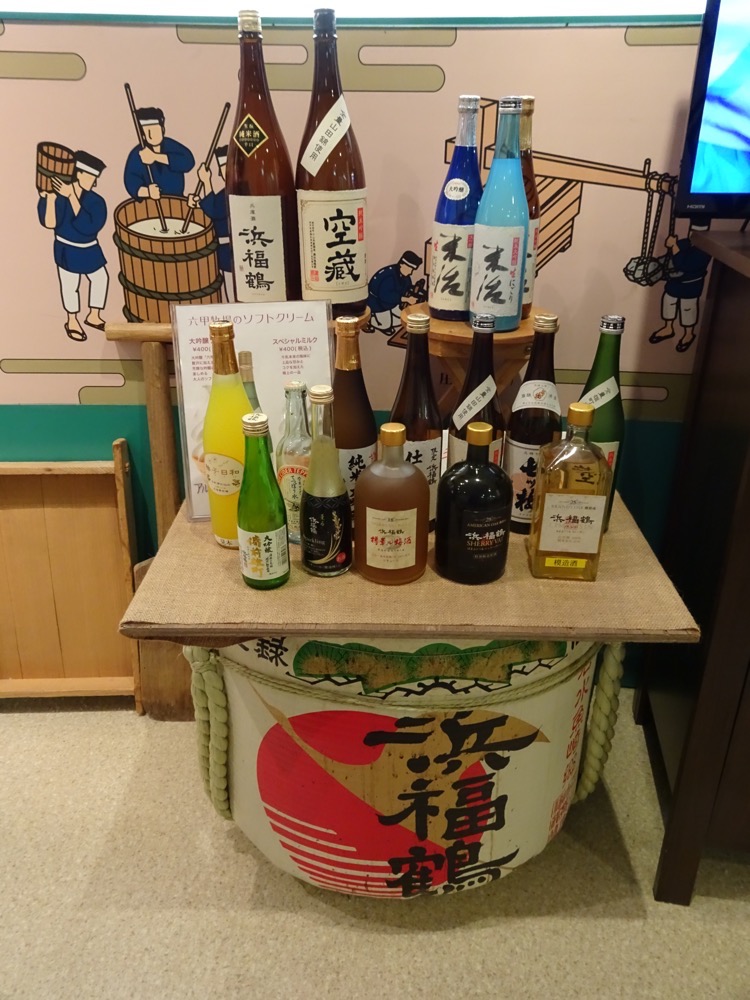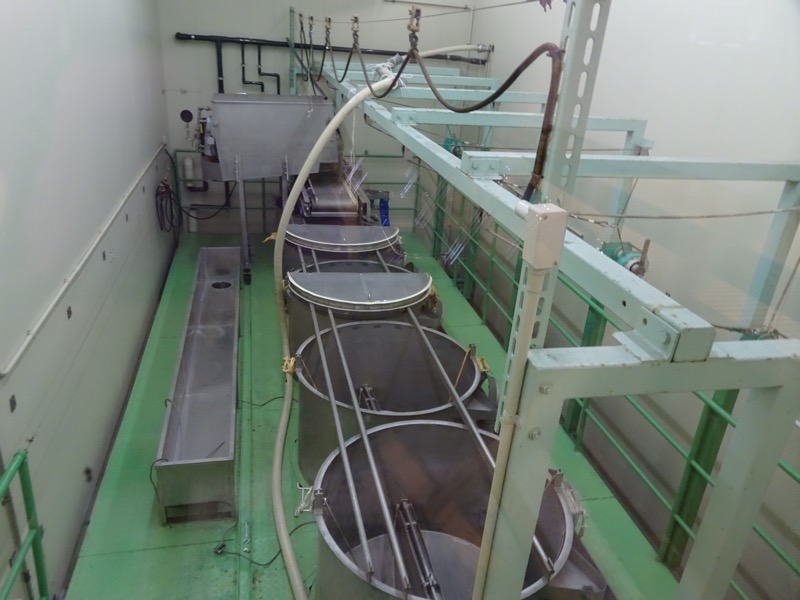 Rice grains all polished down to about 50%.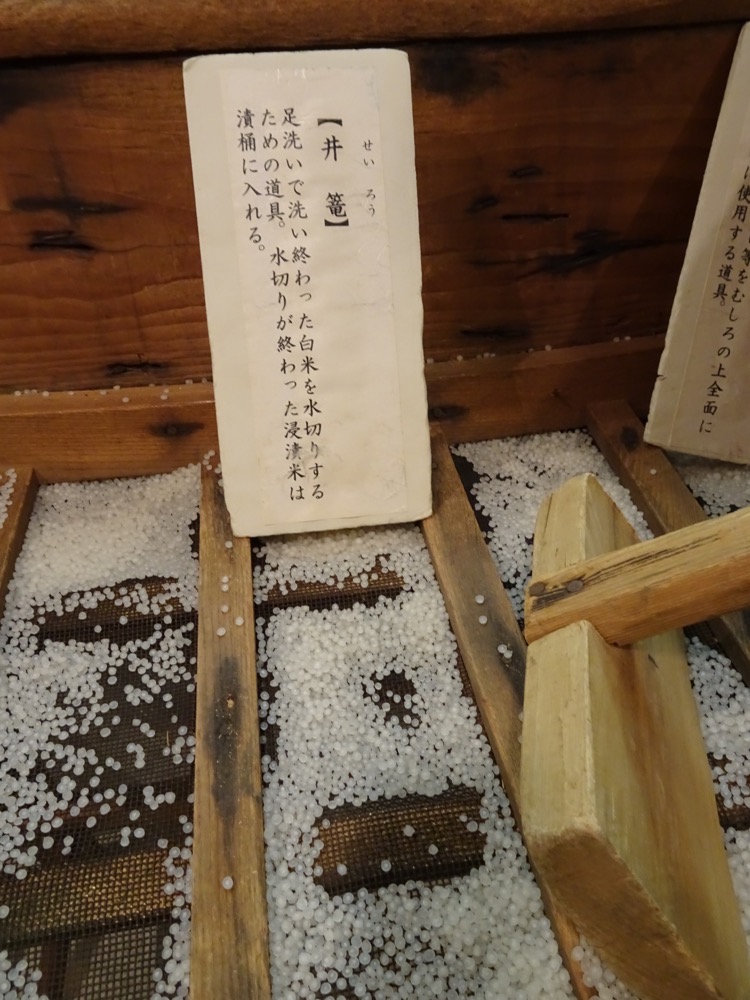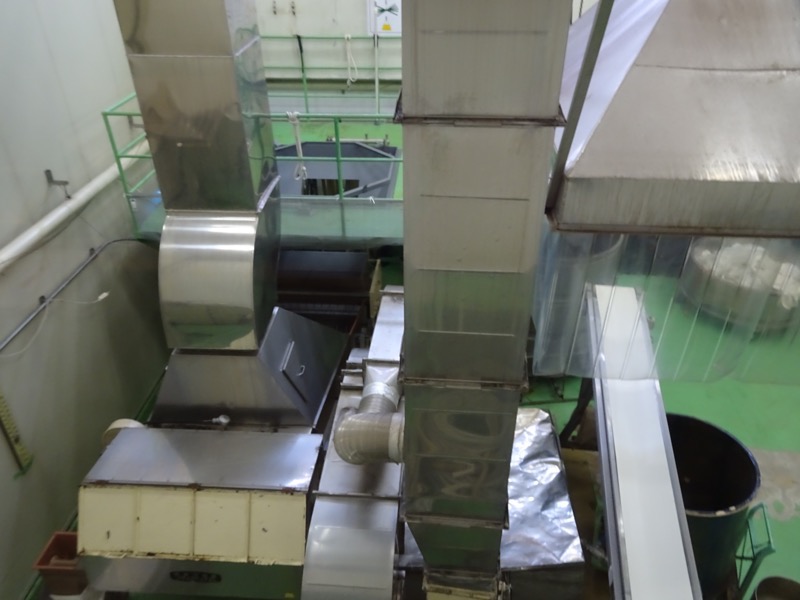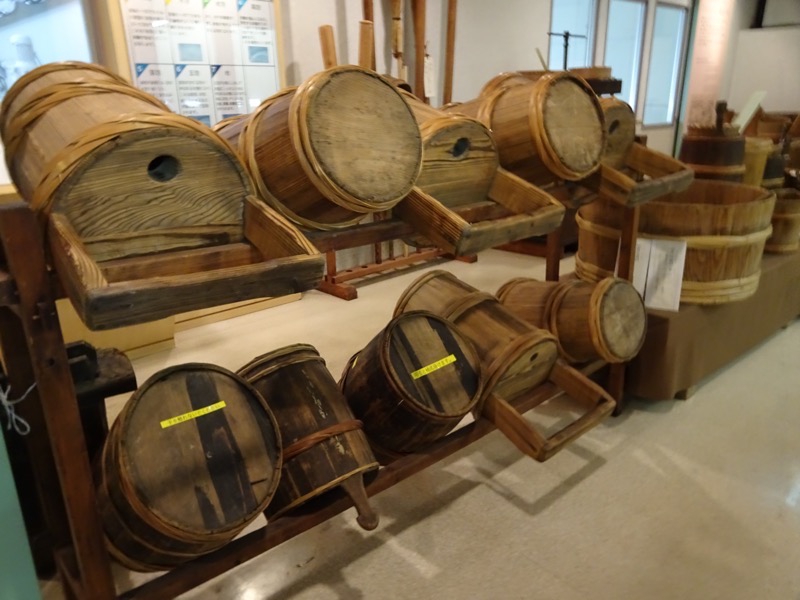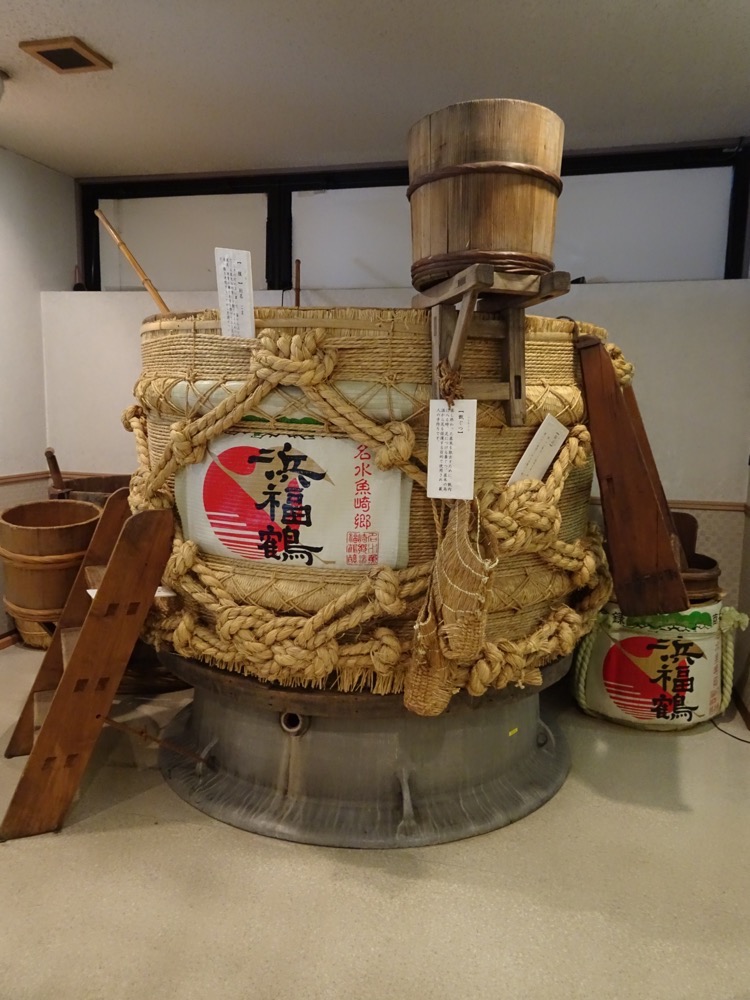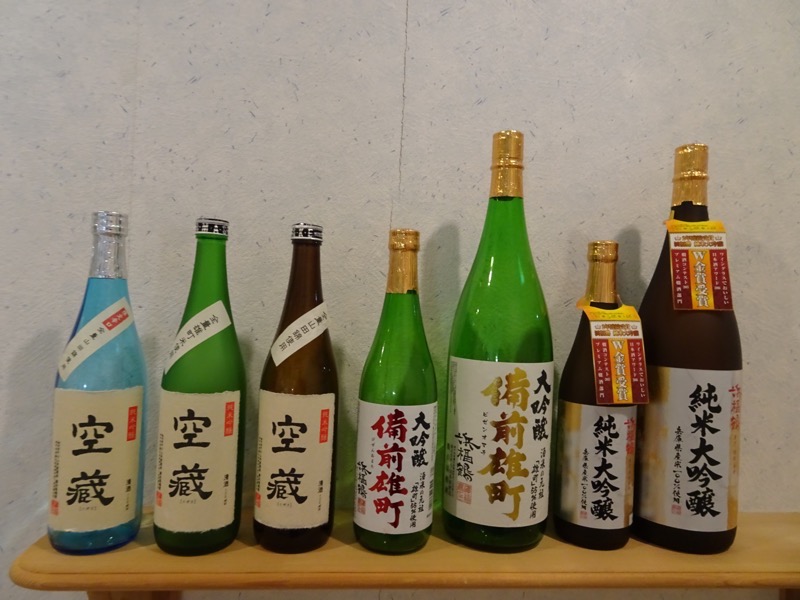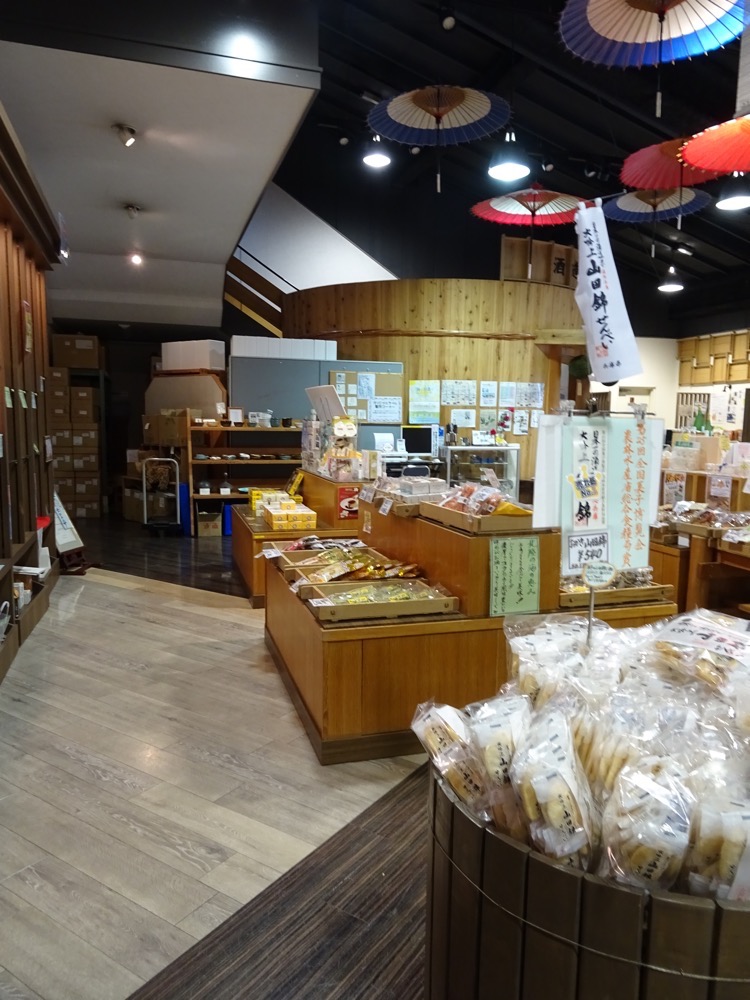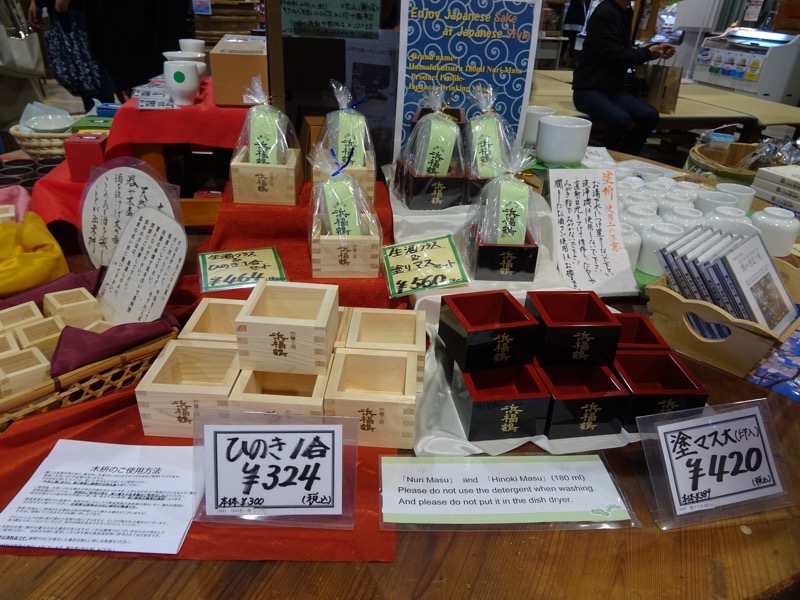 Fugu saké cups! Yoink!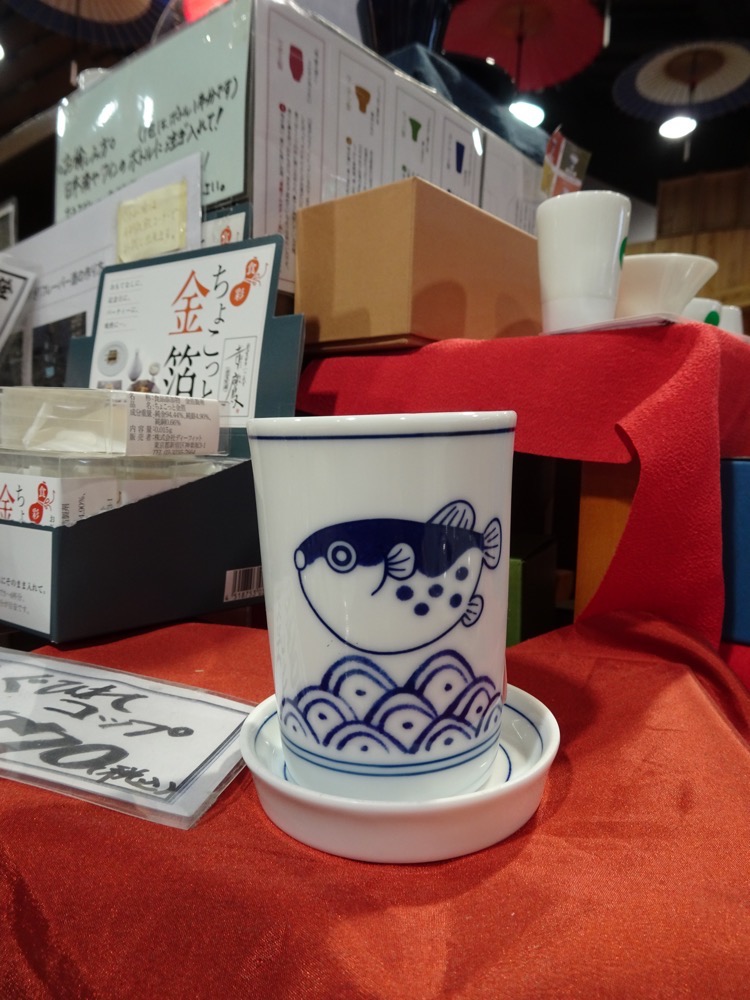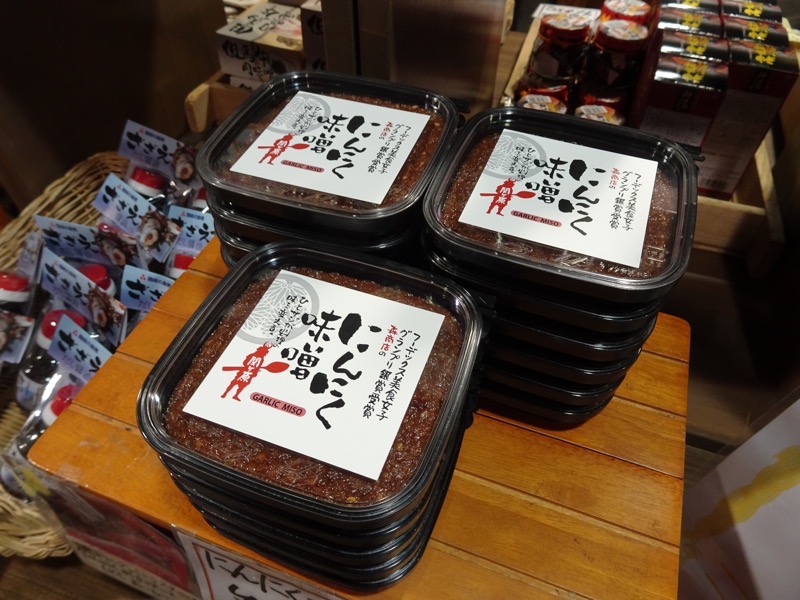 So much good saké, and so many locally made delicacies on display… Why? Oh why, have the Luggage Allowance Gods deserted me on this trip?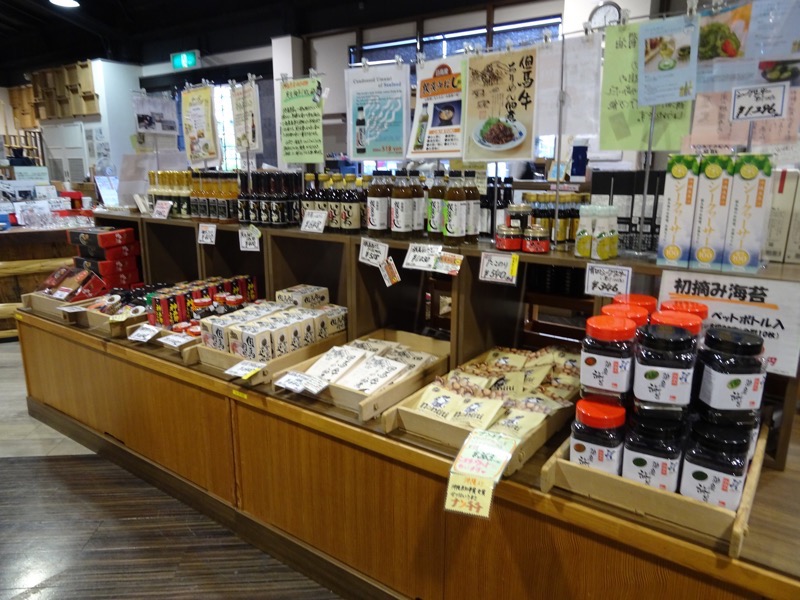 A few hundred meters down the road was the Kikumasamune Saké Brewery and Museum… it felt a lot further than it was by this point – perhaps something to do with all the sampling on an empty stomach!  I have to admit to being pretty excited to be here – these guys make my favourite Kikumasamune Taru Saké, which I like to buy back home, and it is top of my list of, 'things to do' while we were in Osaka.   🙂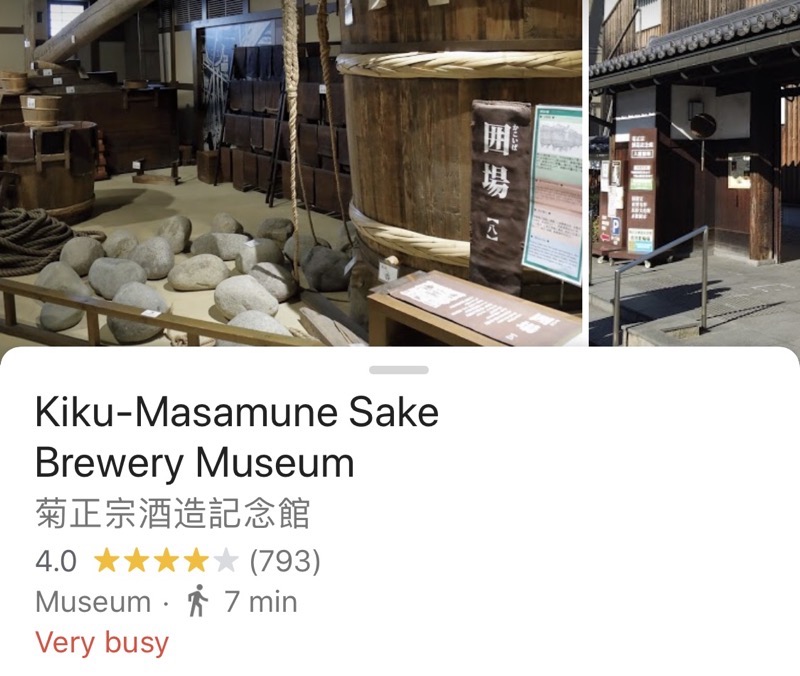 The Kikumasamune Sake Brewery was constructed on the site of the principal residence of the head Kano family who started the brewery in 1659.  The building was relocated to its current site in the 1960s for preservation purposes and opened to the general public as a museum.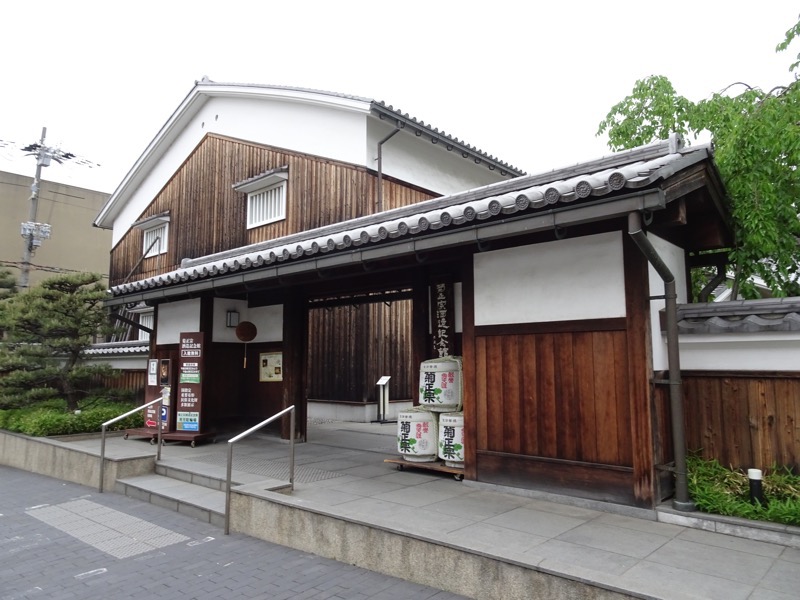 The museum exhibited items that have been designated as important tangible cultural property by the national government under the name of "Nada-based Sake Brewery's Equipment," policy, and as a museum, it demonstrates the history of sake brewing for contemporary audiences.  About 50,000 people visit the museum each year.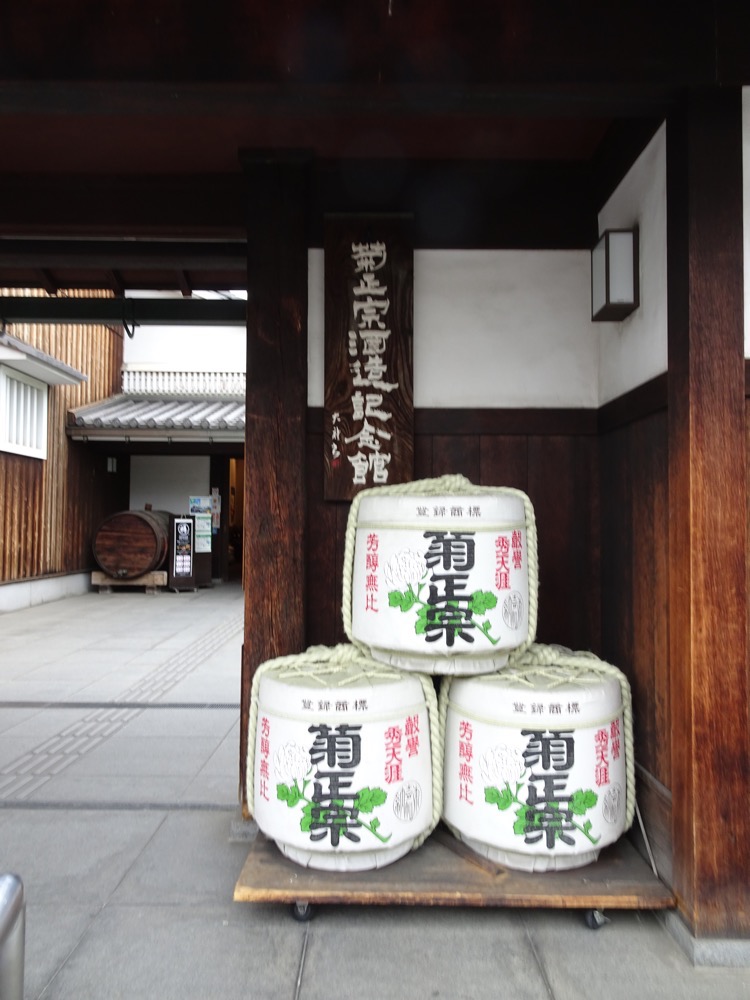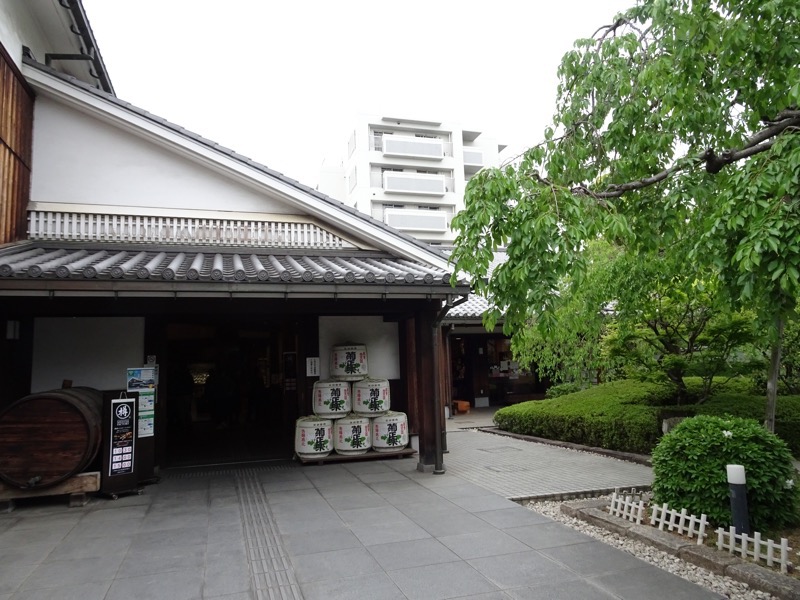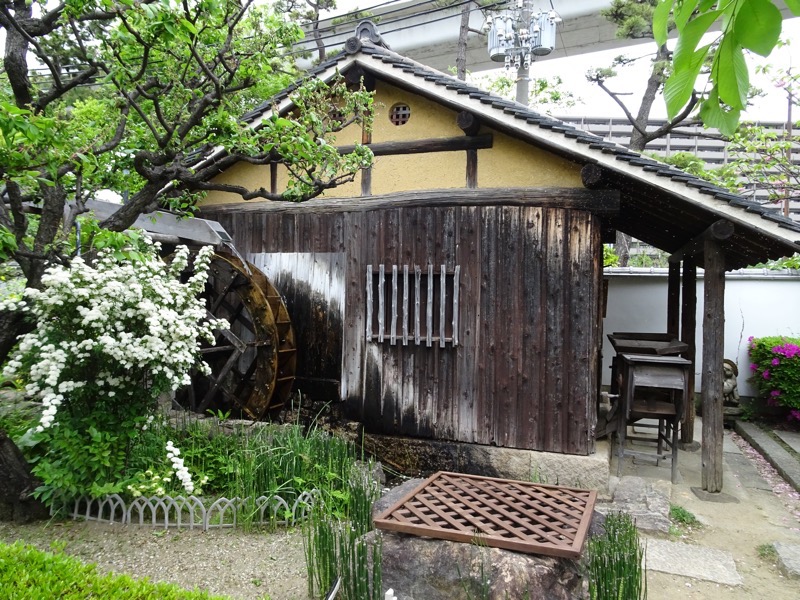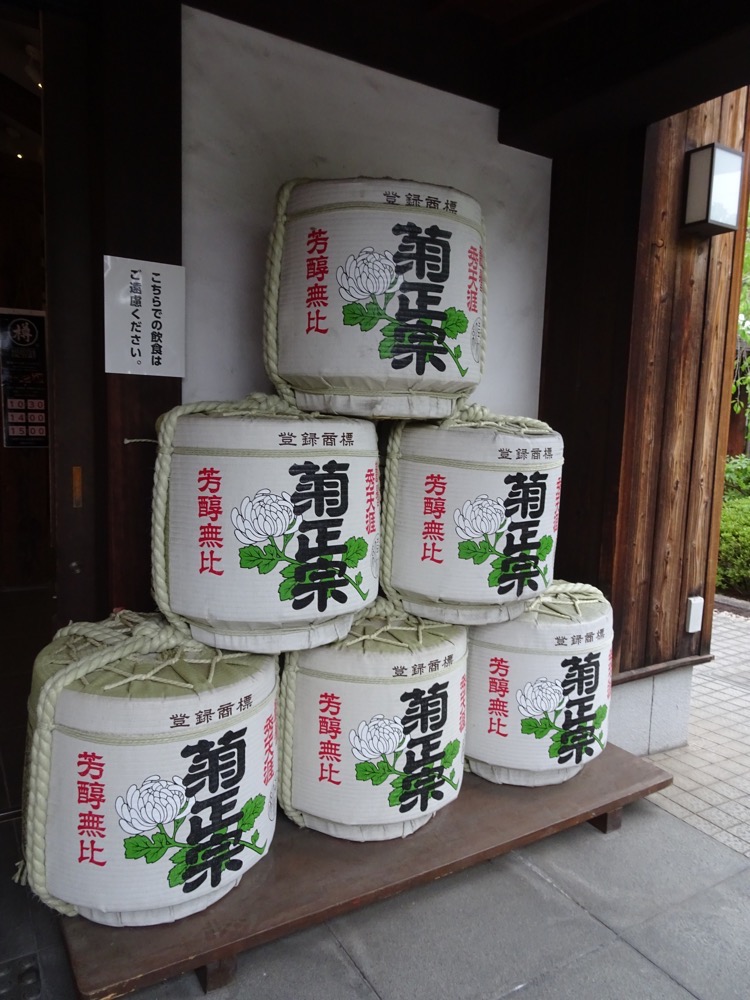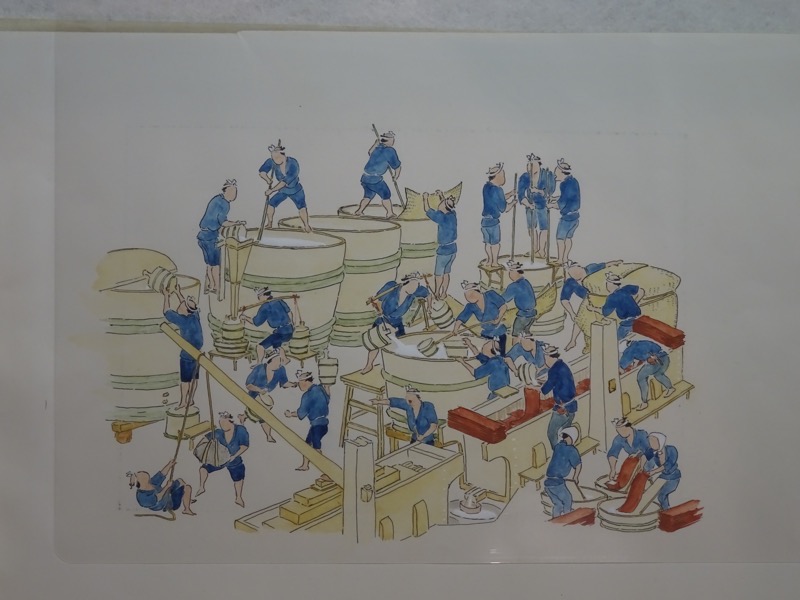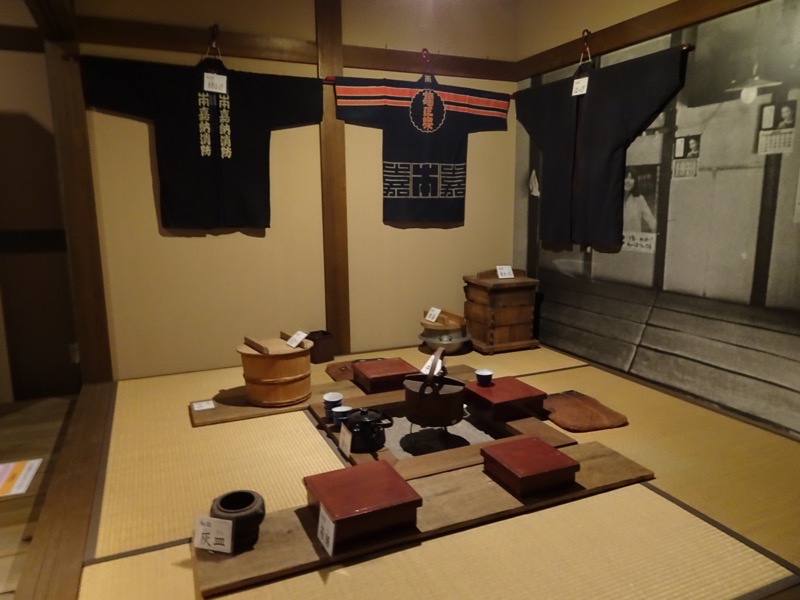 In January 1995, this brewery museum was also destroyed by the Great Hanshin Earthquake, but thankfully almost every single piece of sake brewery equipment and all the small tools were retrieved carefully by hand and found to be mostly undamaged or restorable-so the objects in the museum are all extant items in their original condition.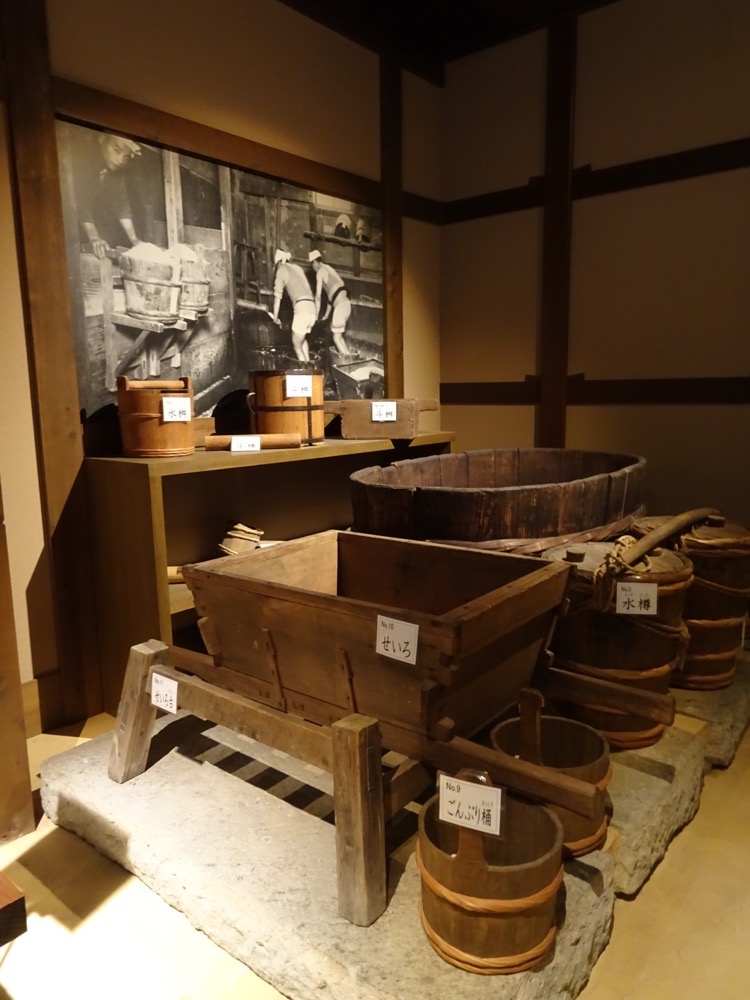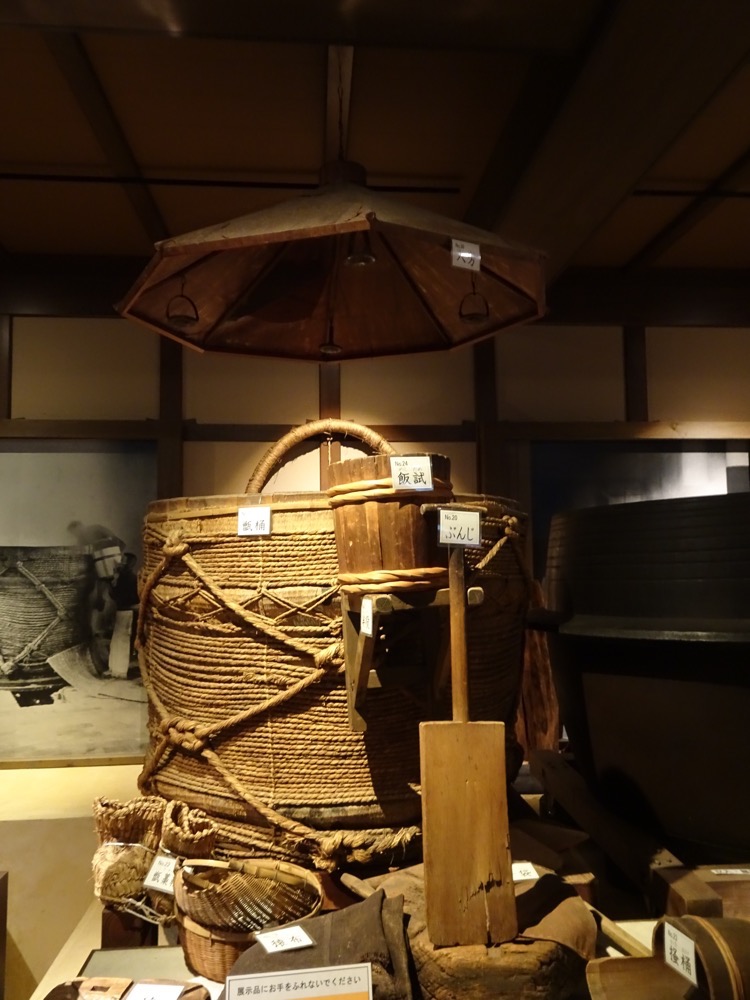 After extensive reconstruction, the museum was reopened four years later… unbelievable that it took only four years to rebuild the two-story museum building, and it is now a fire-resistant and anti-earthquake structure. It still has the appearance of a traditional brewery, with the roofs tiled in the long-established hongawarabuki style, and the outer walls and street fences are paneled with charred cedar boards. Inside you can see many reused pillars and beams dating back to 400 years ago, which were used from the former museum.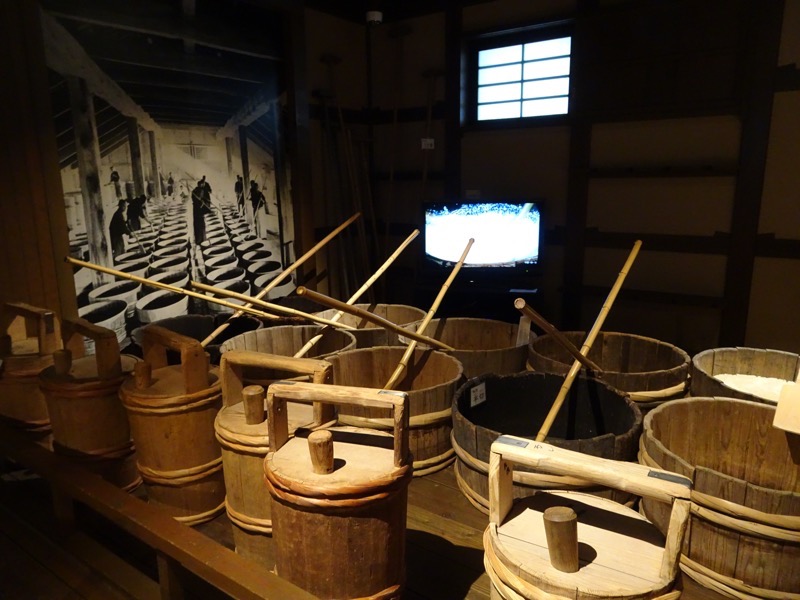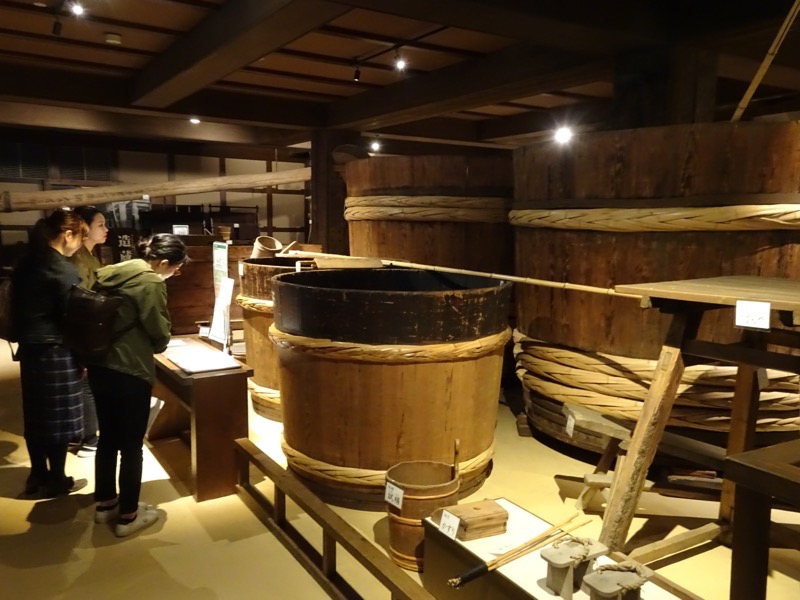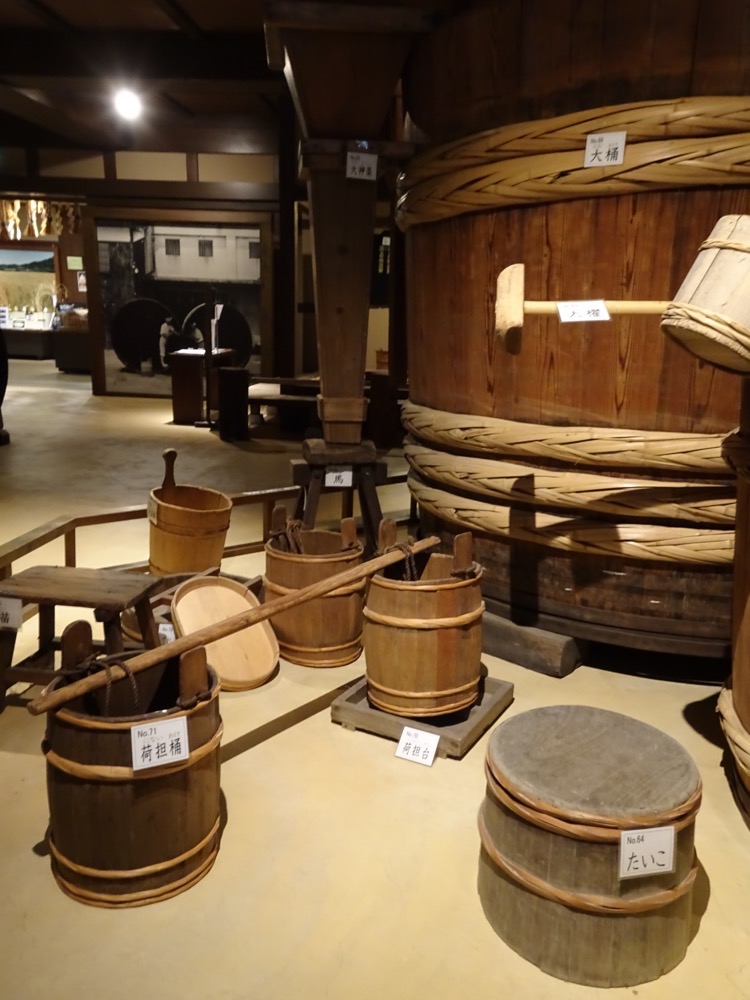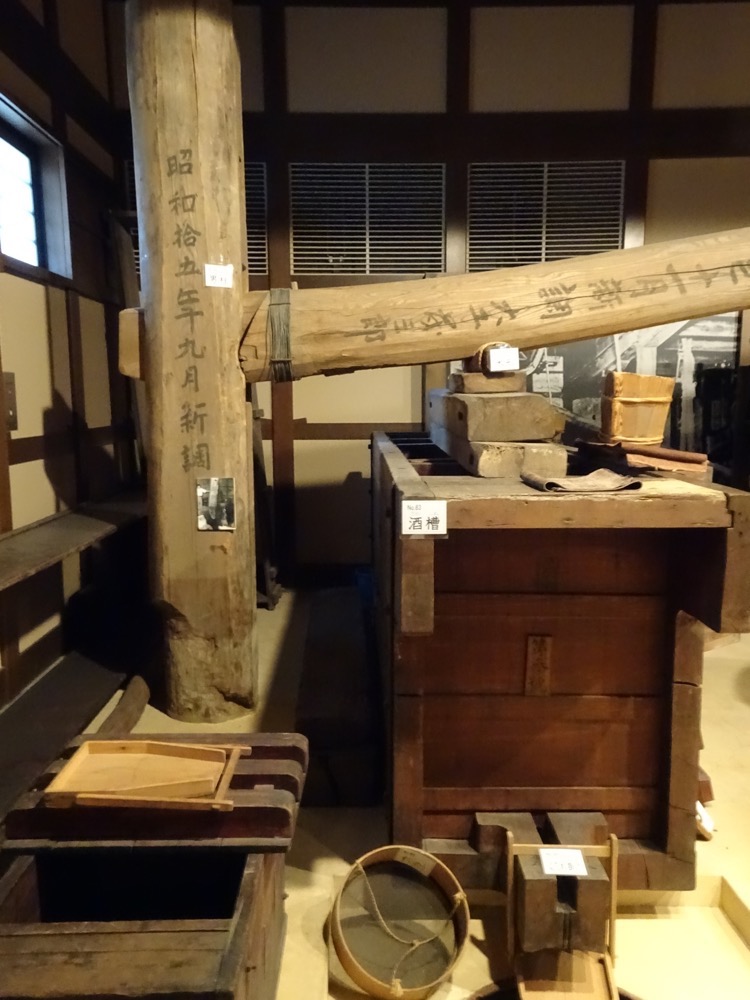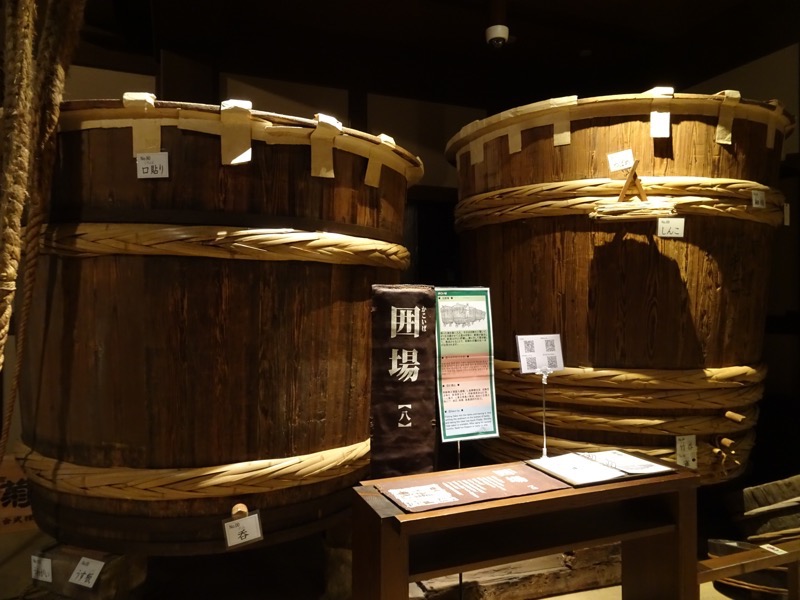 There are 'Culturally Important Objects' housed upstairs – but gorgeous as these little sake cups are, I couldn't read any of the descriptions accompanying them, nor could I understand the little video that was nearby.  So I feel like I missed something here…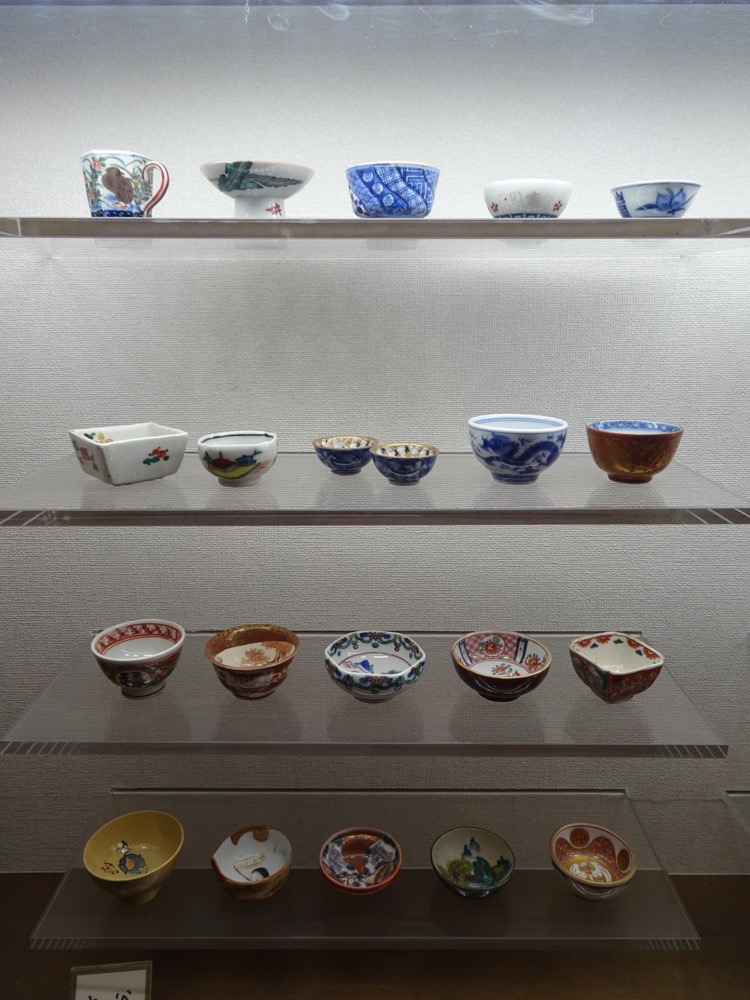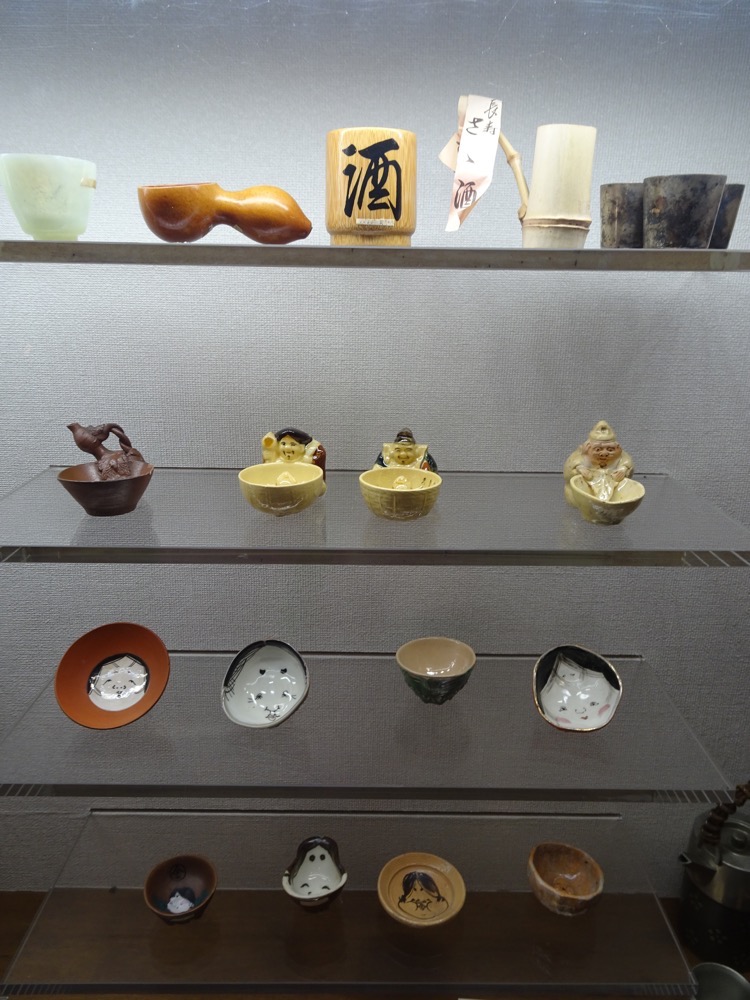 Downstairs, the tastings continued, as did the shopping!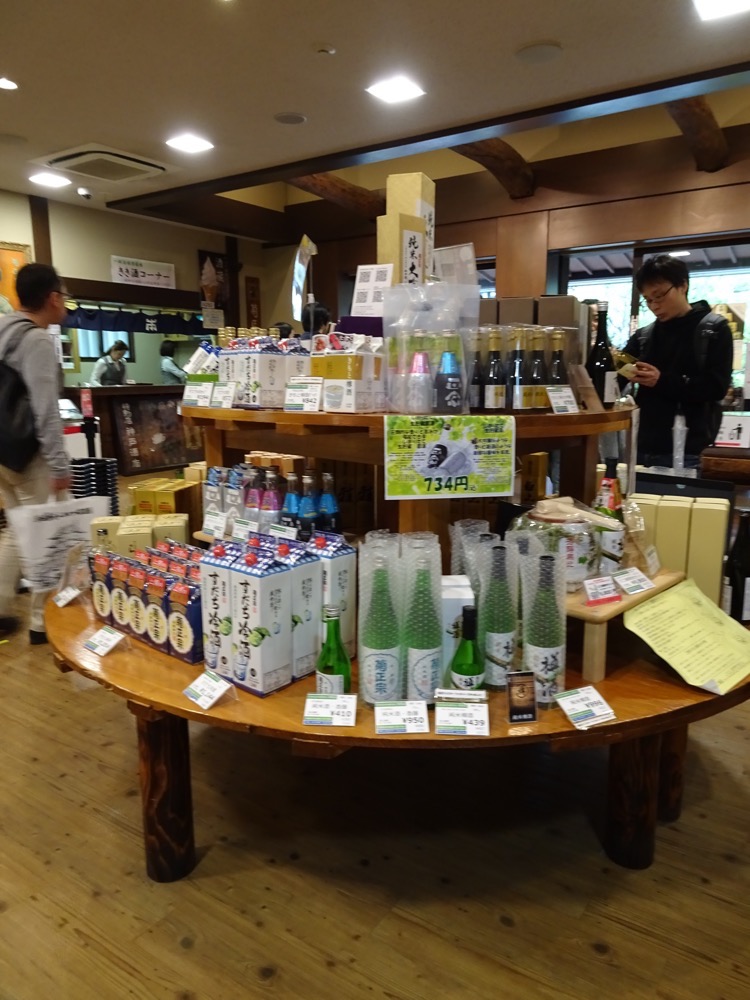 This is one of my favourite sakes to drink back home, it's light and crisp, and a little on the dry side. I found a supplier (Fuji-Mart in Buranda), and we keep a bottle in the fridge.  I'd like to say 'for special occasions', but that only works if Tuesday night sushi counts as a special occasion.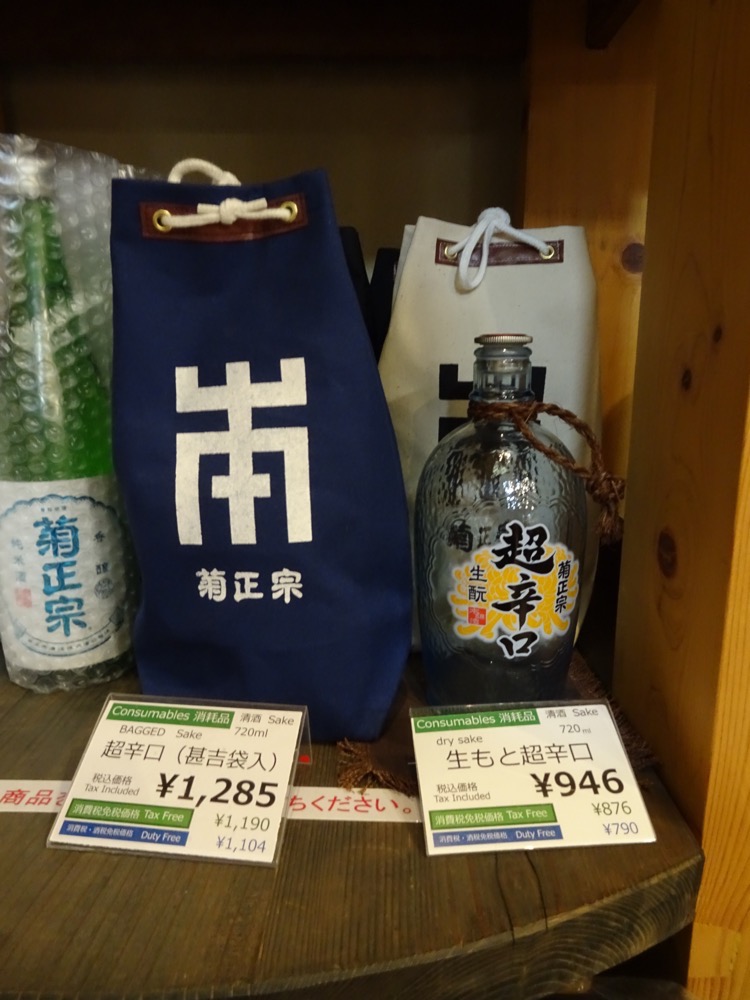 I don't even mind that it's half the price here that it is at home – I'm just glad we can get it.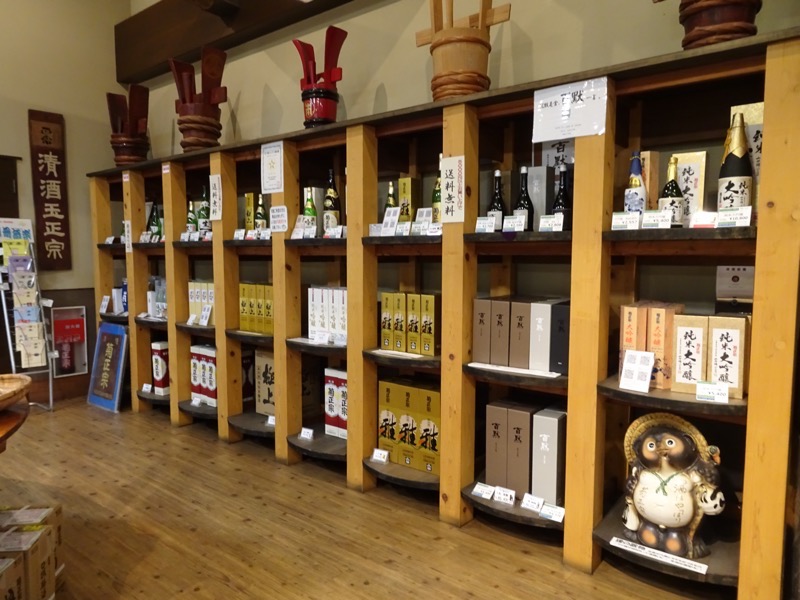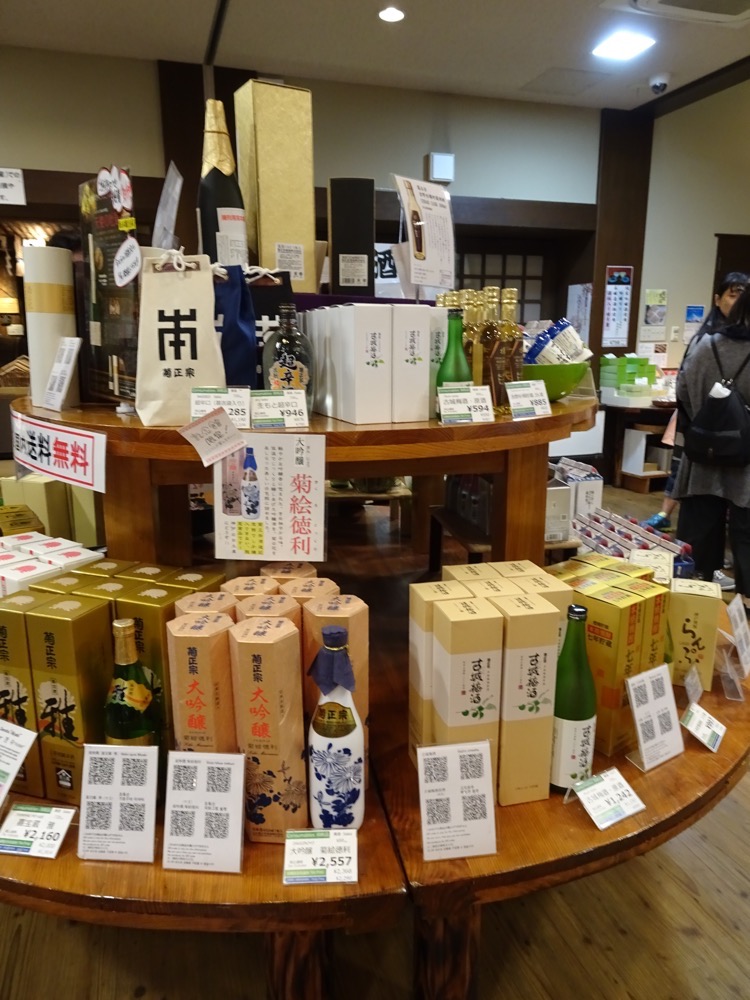 Not sure if this is a fat happy otter or what?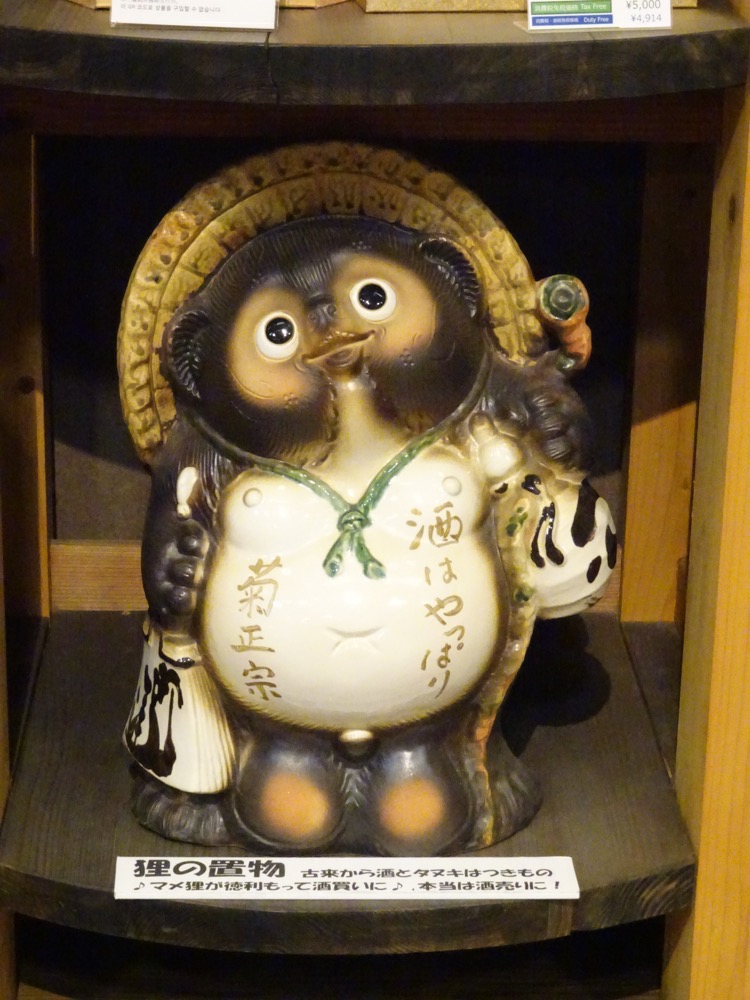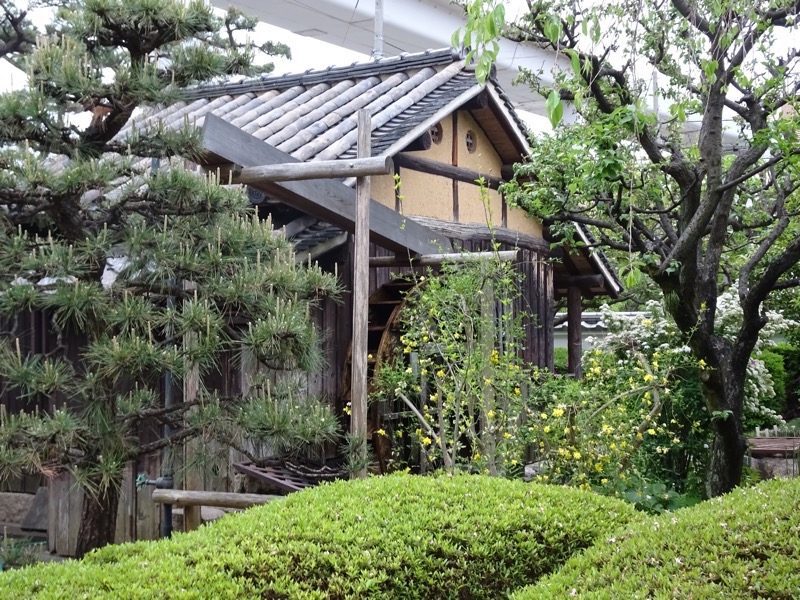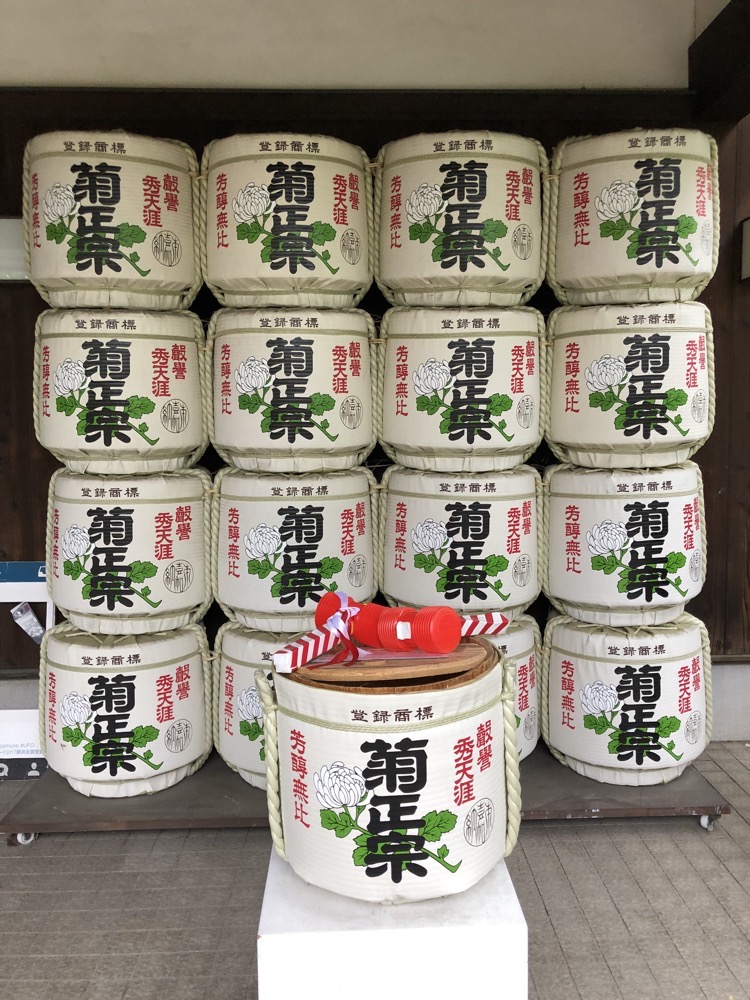 The next brewery was about 600m away and we were perambulating somewhat slower now!  😛  The Hakutsuru Saké Brewery Museum is *the* saké museum that visitors will come to if they are only seeing one or are on an organised tour.  It is the largest of the brewery museums and has an extensive and well laid out tour.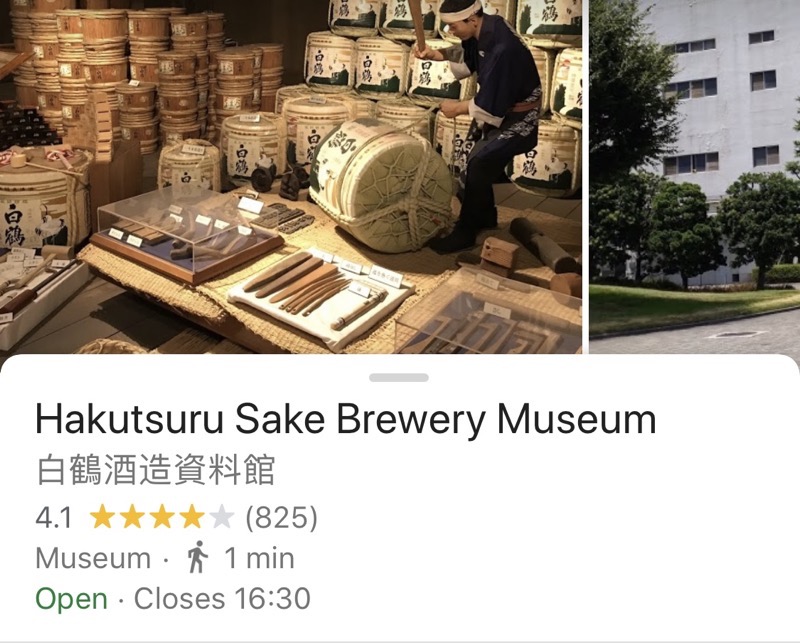 Founded in1743, the Hakutsuru Saké Brewing Co takes their obligation to continue to contribute to the culture and diets of the Japanese people very seriously.  Their toji master brewers continue to carry forward traditional brewing processes while continuing to experiment to meet the needs of a diverse population's desire for novelty.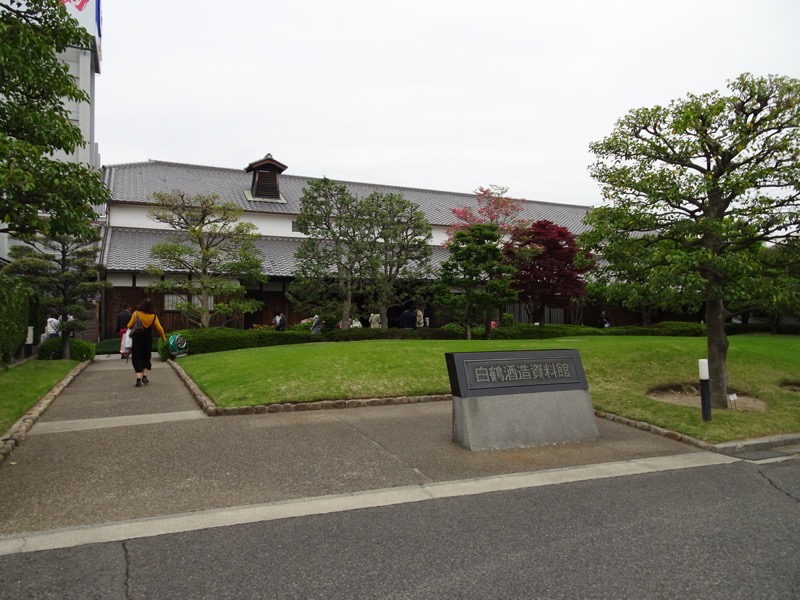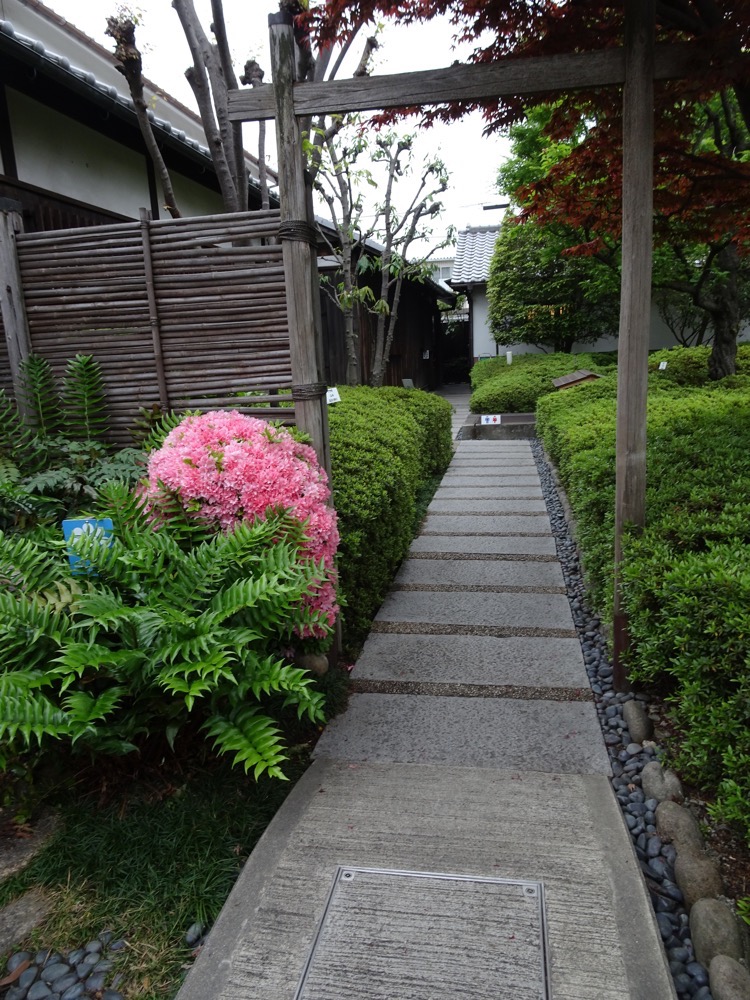 The museum has a very well laid out tour showing traditional brewing processes.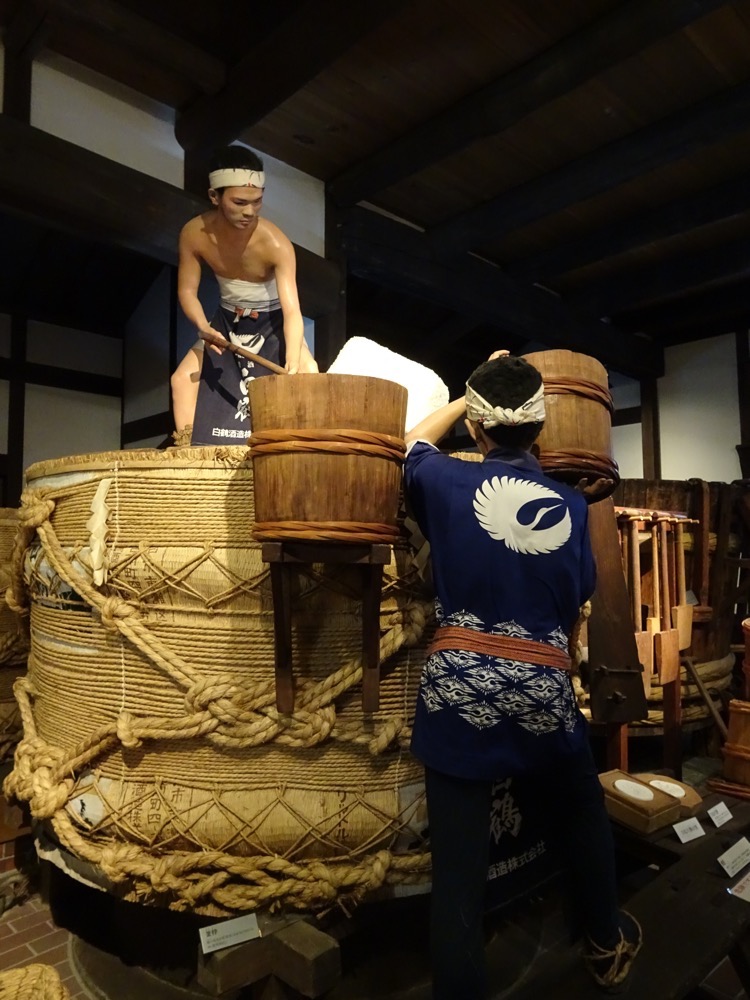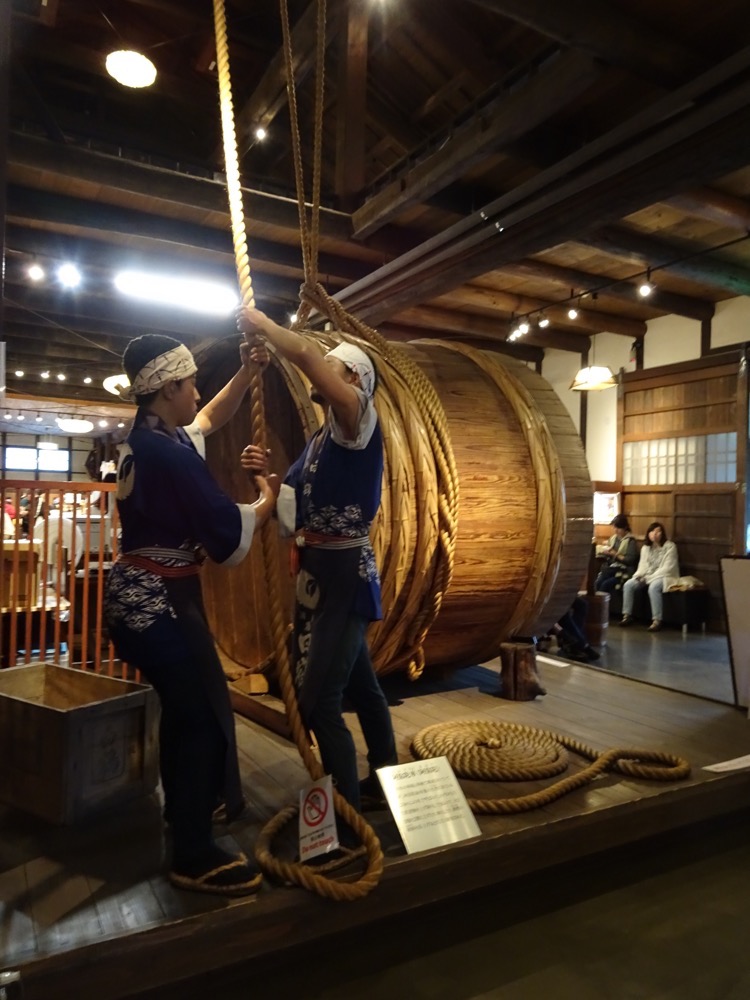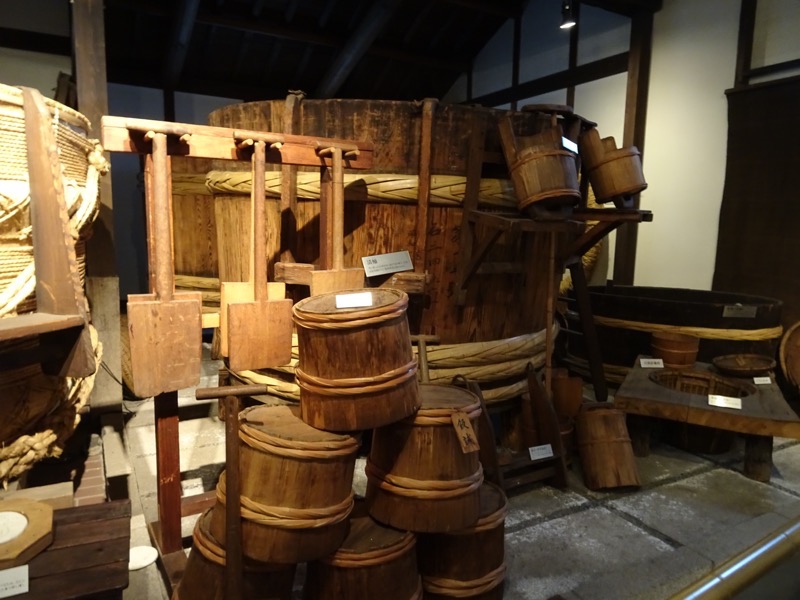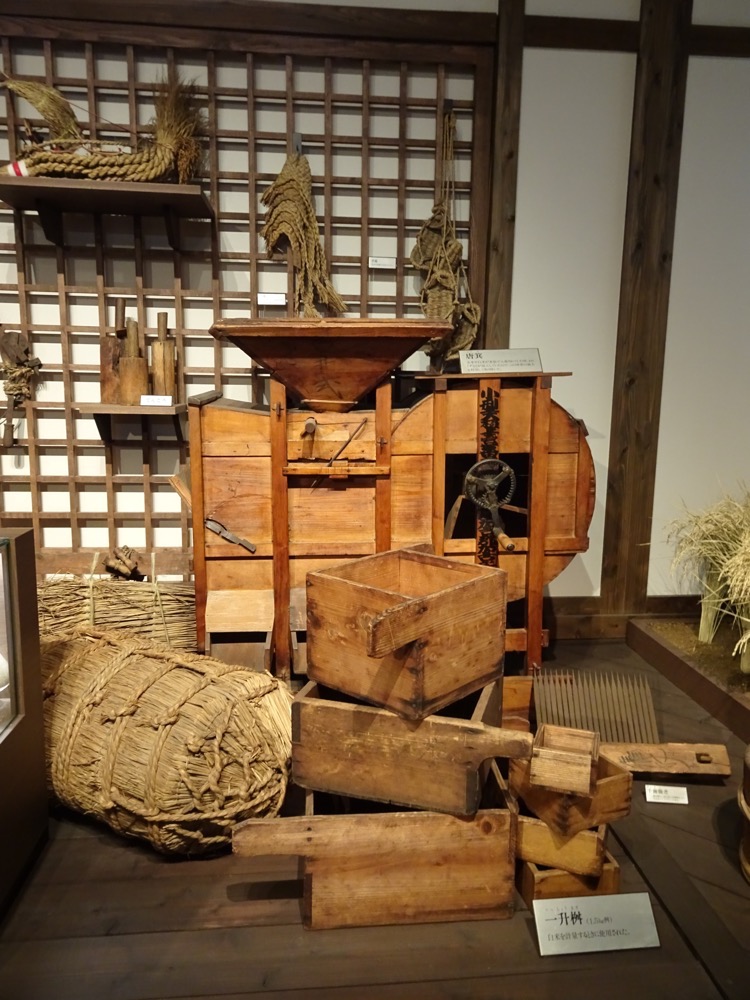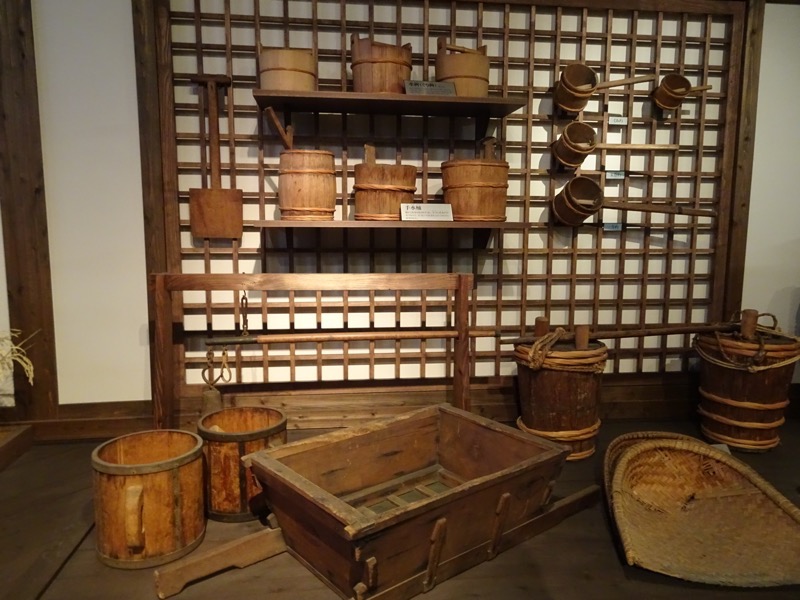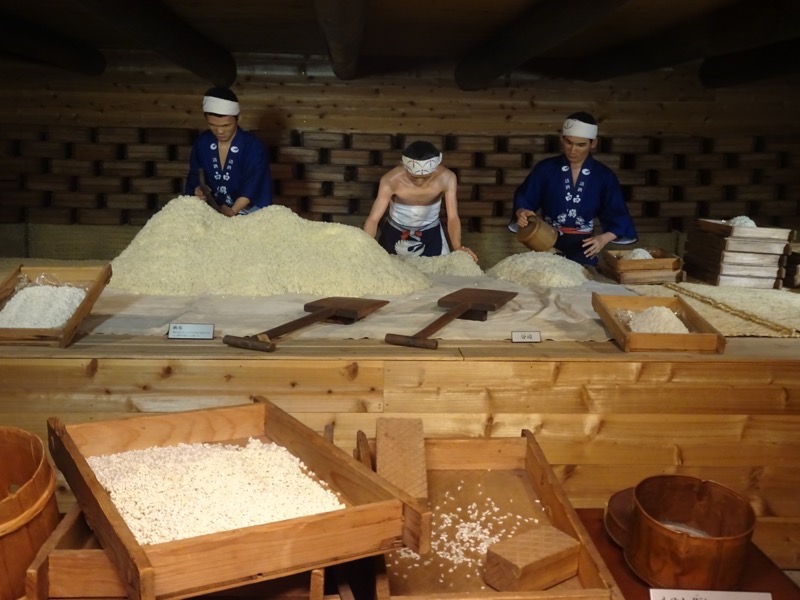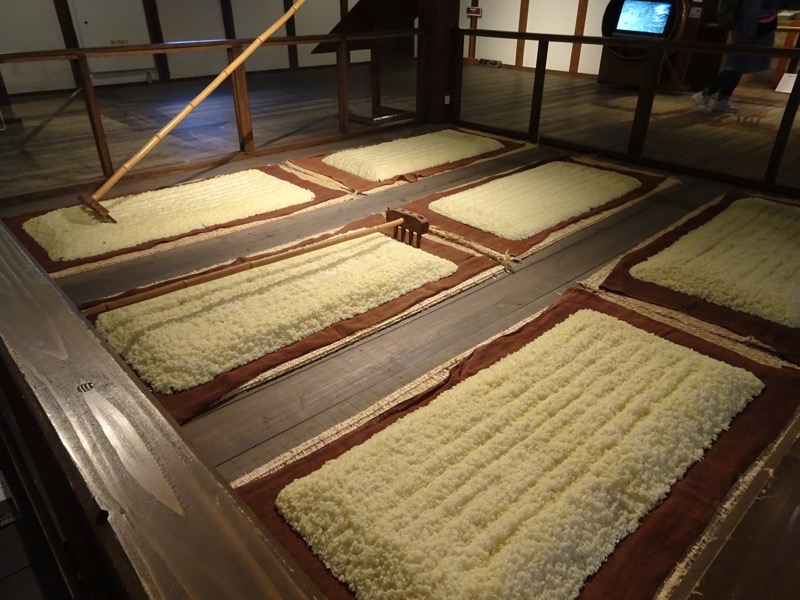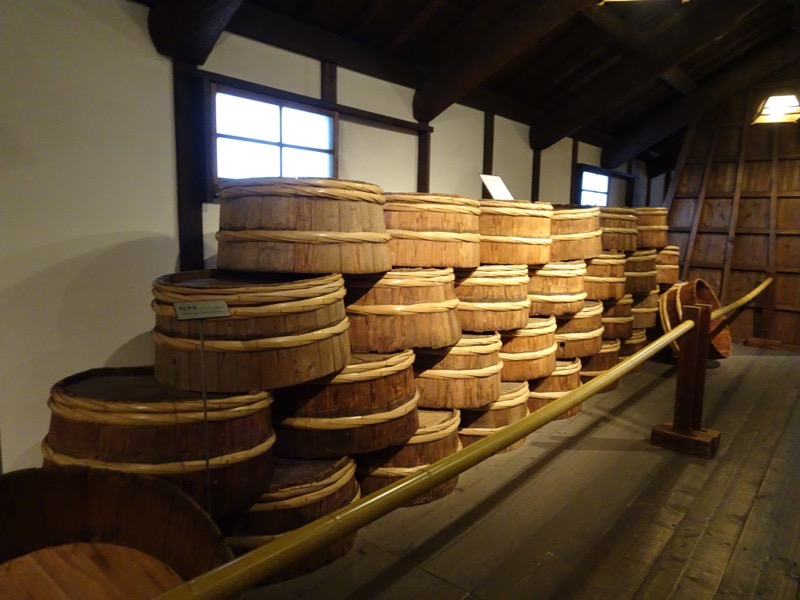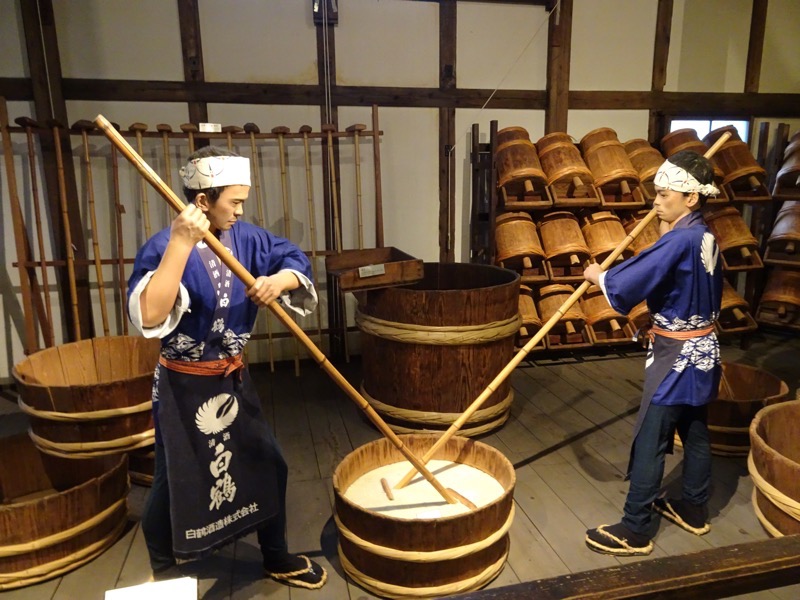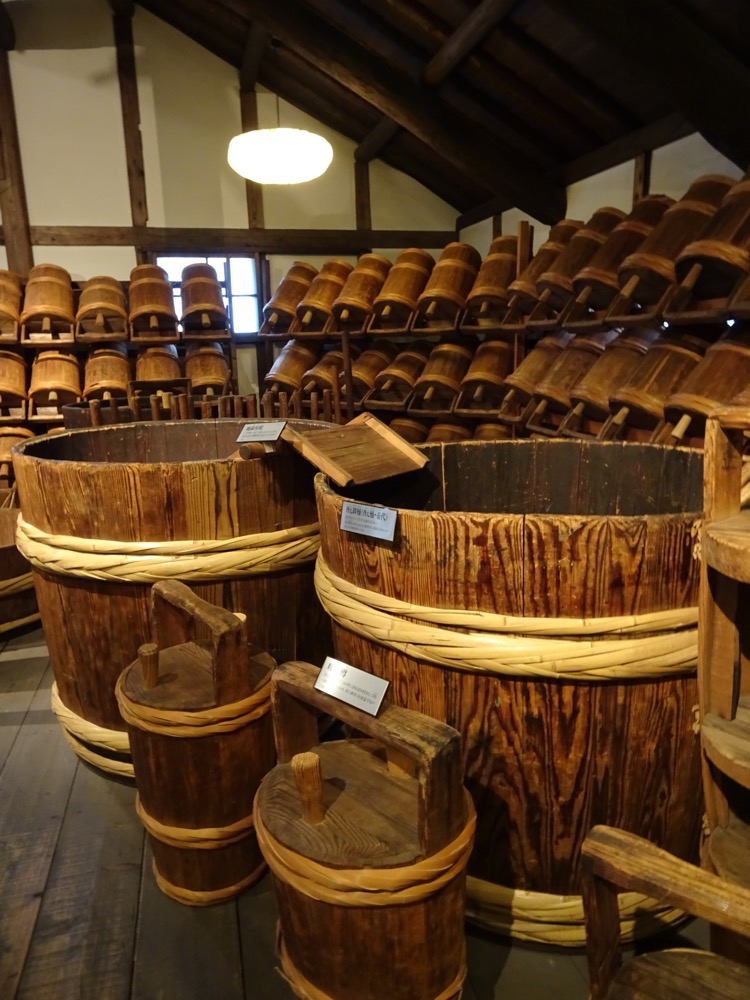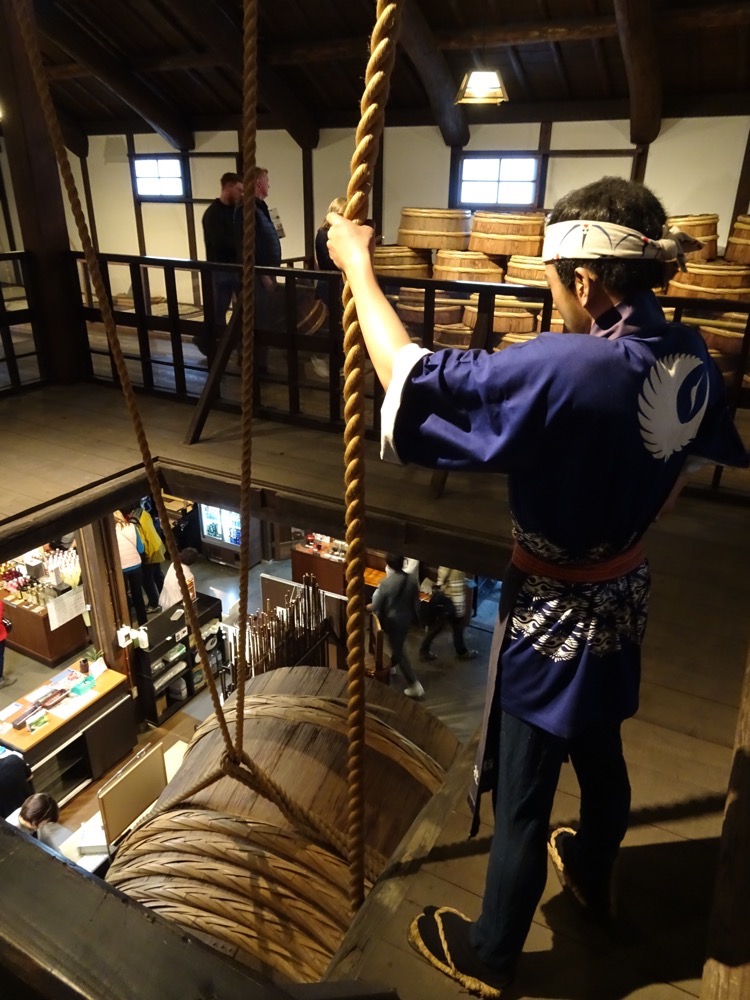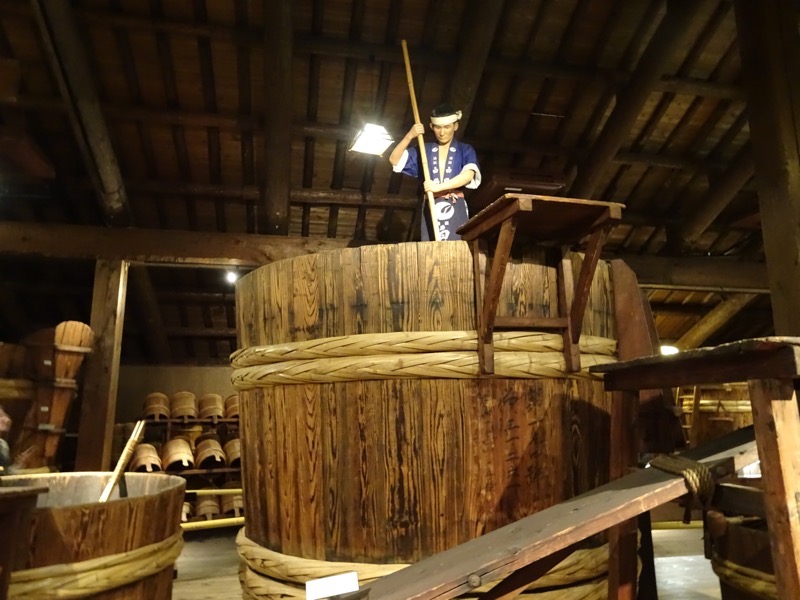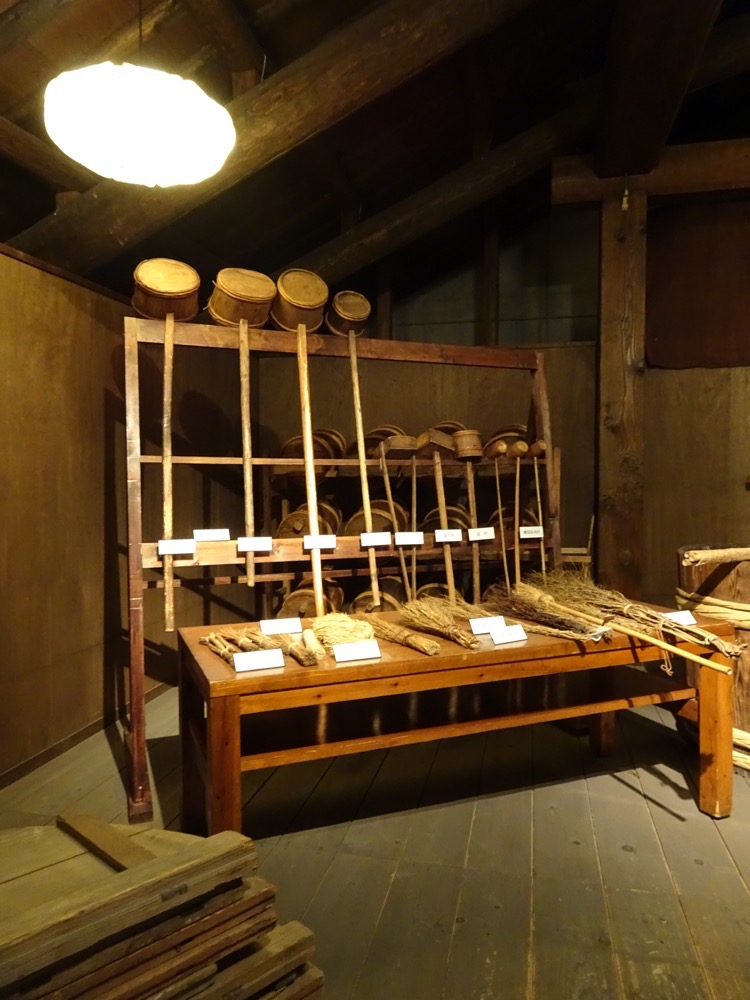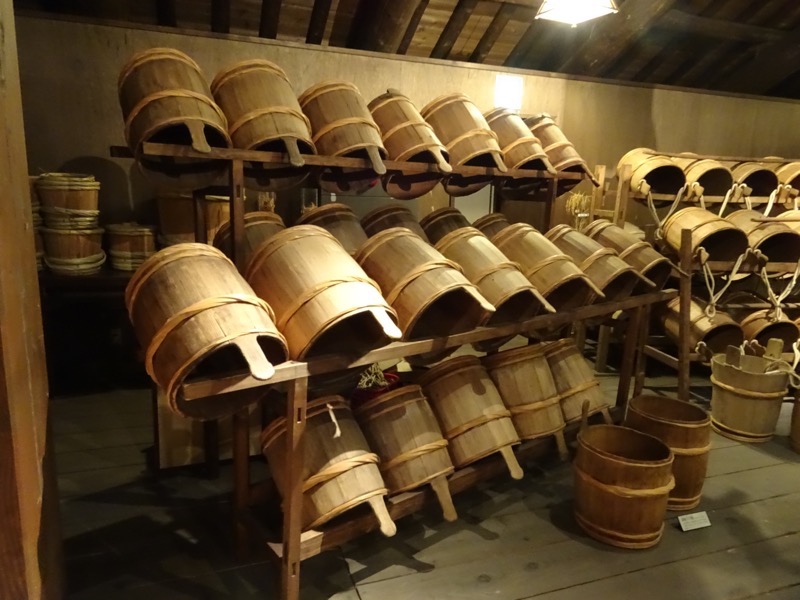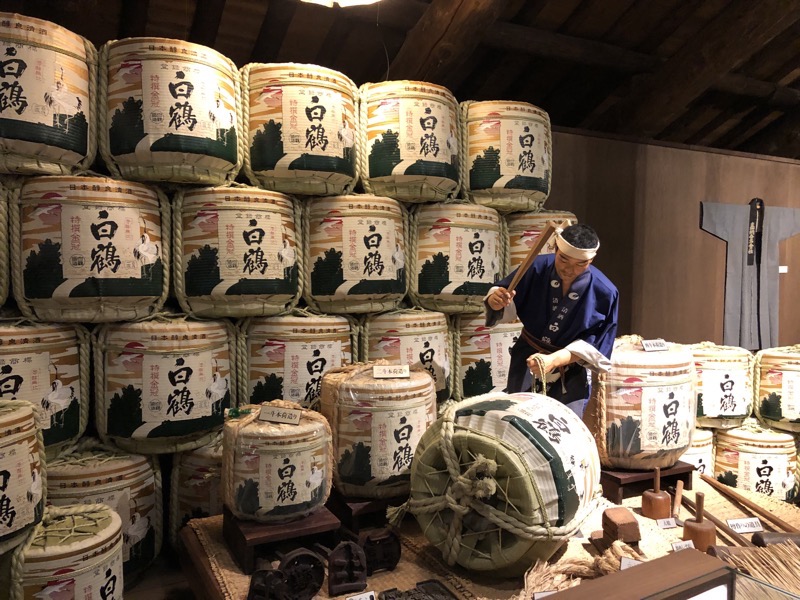 This place is seriously cool – and had many displays that could be seen/heard in English as well.  It is obviously set up for the international visitors that tend to come in tour groups…complete with bus parking outside.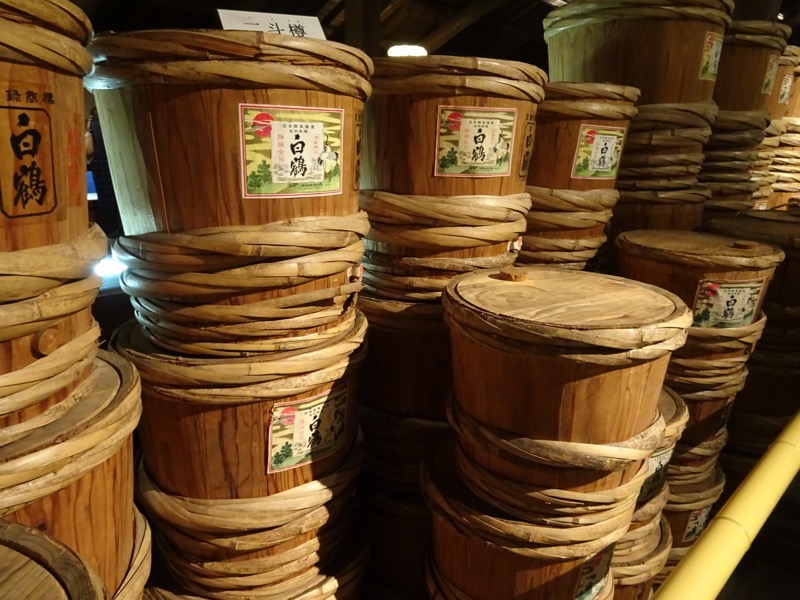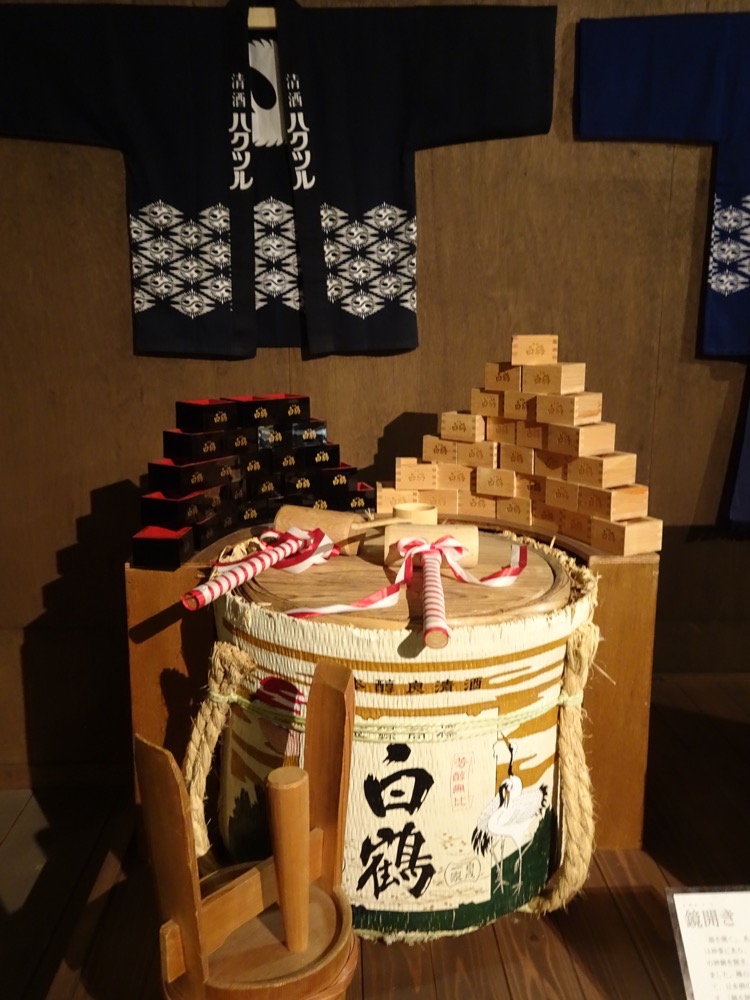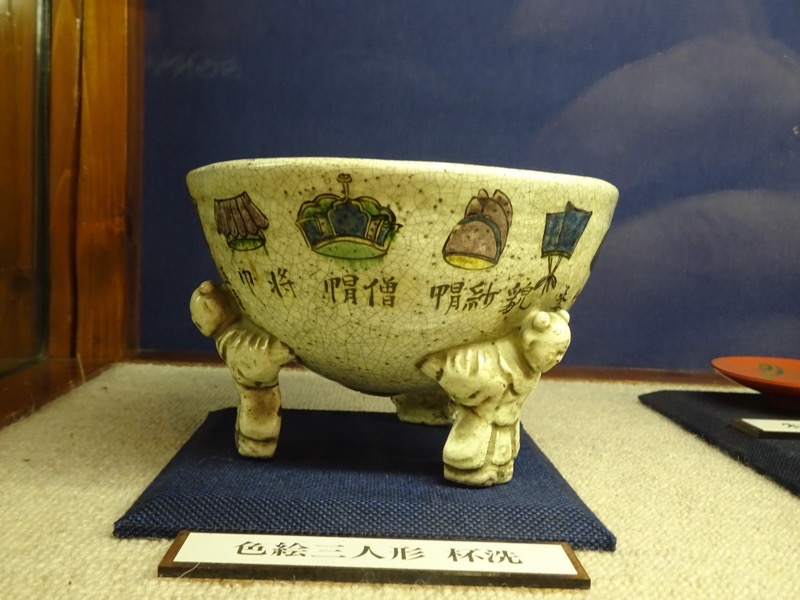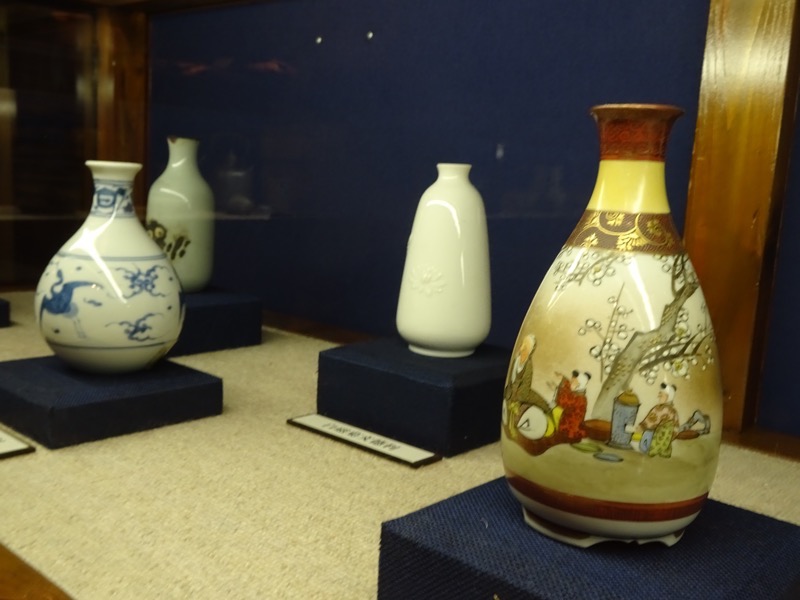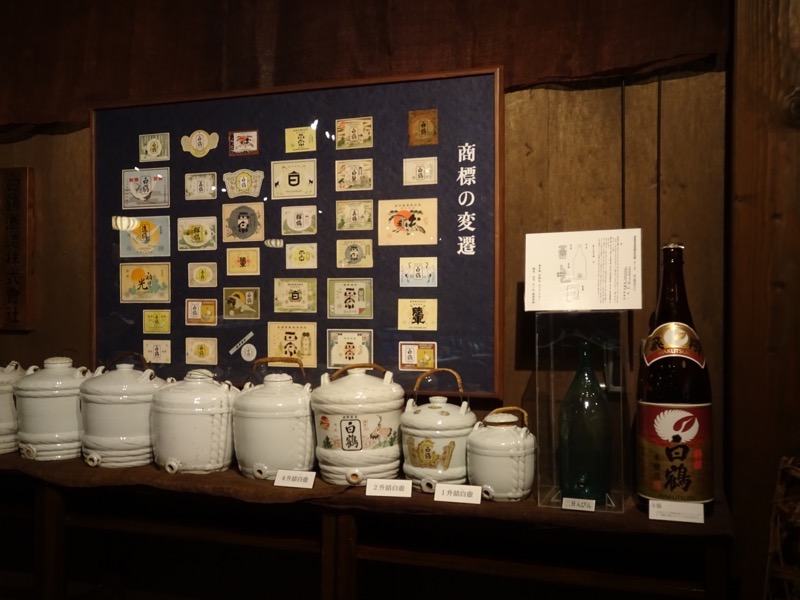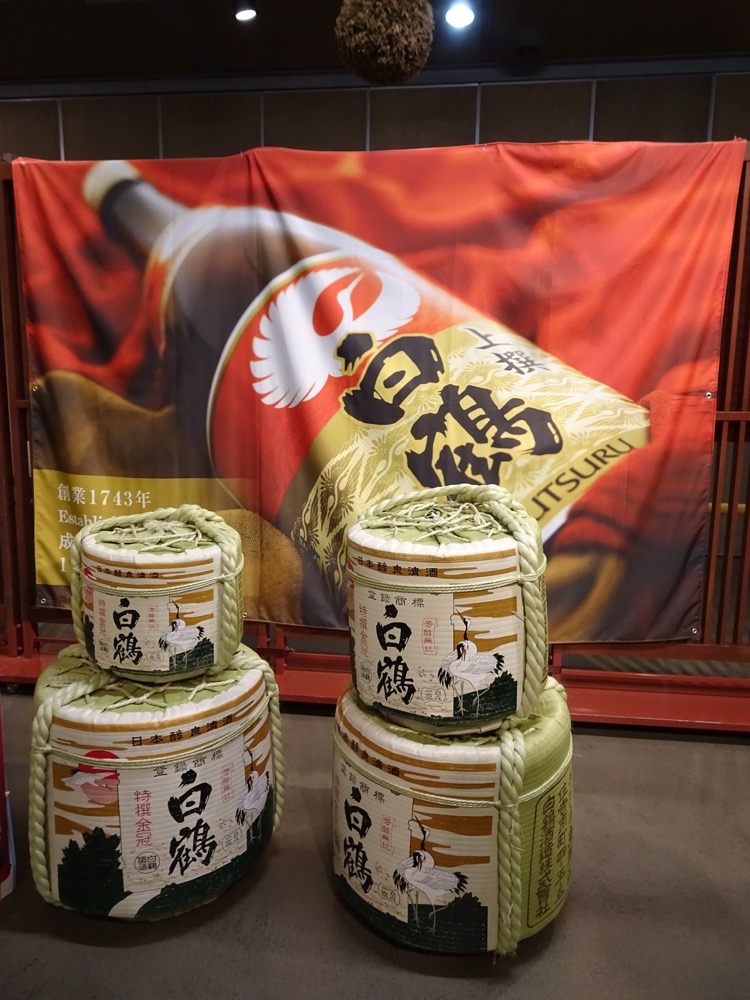 An advertising poster for the Hakutsuru Sake from the 1950s…it's subtle, but the crane motif associated with their product is evident on the maiko's kimono.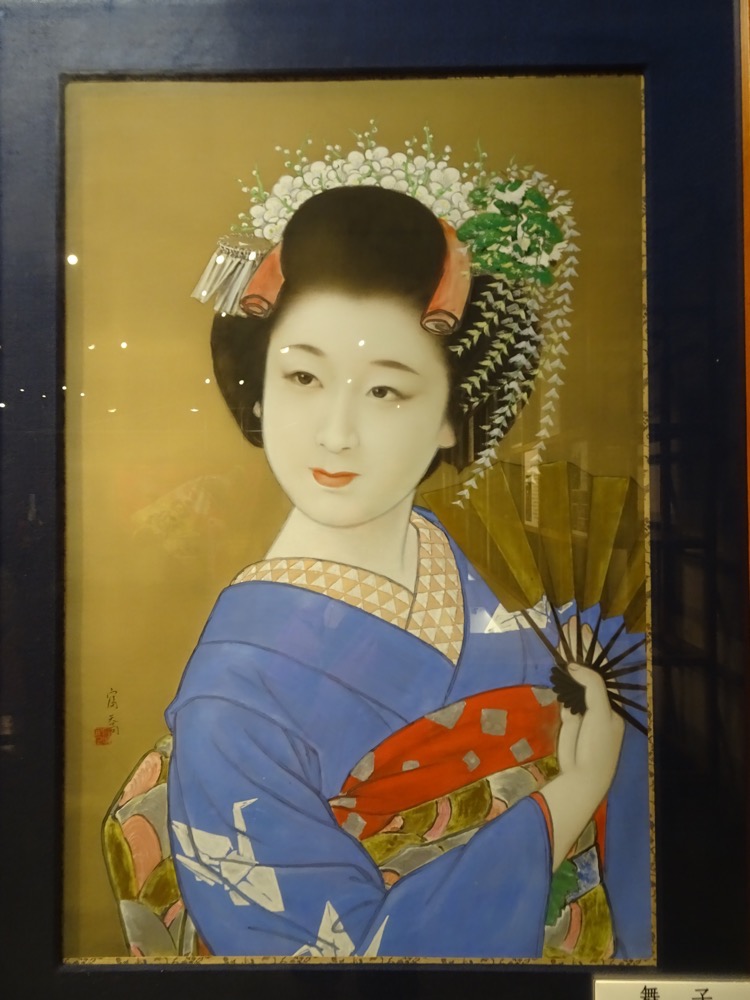 Their famous cellar door Junmai… only available on site.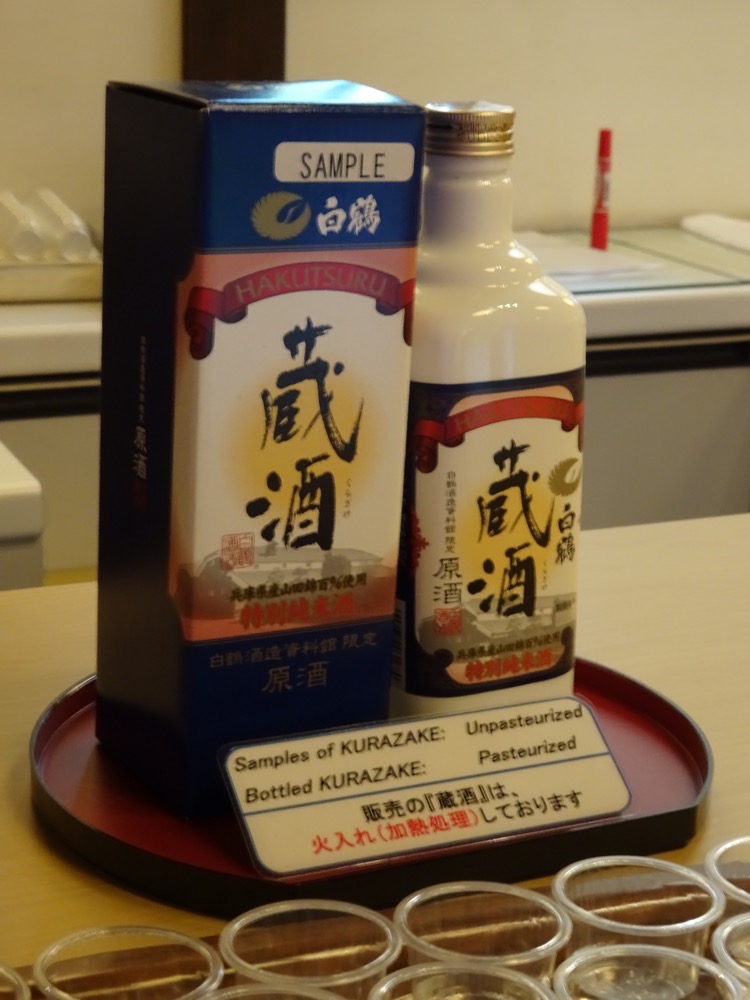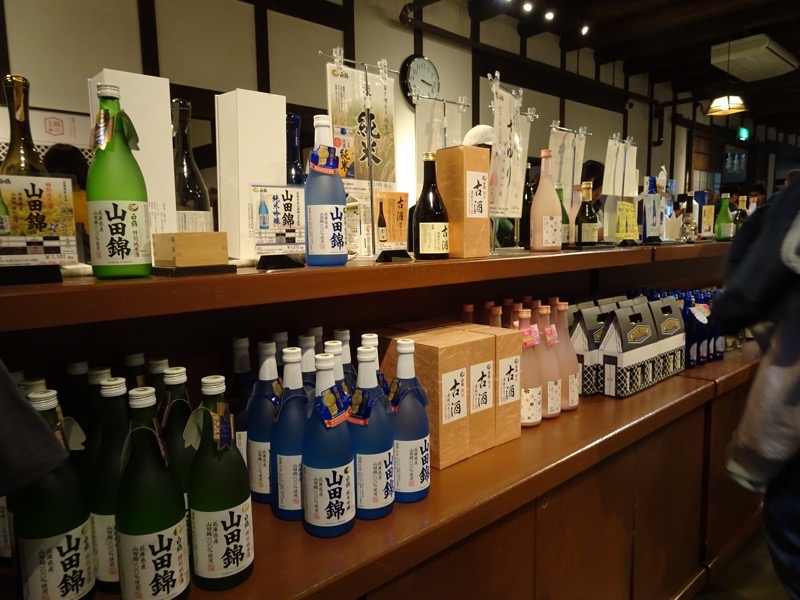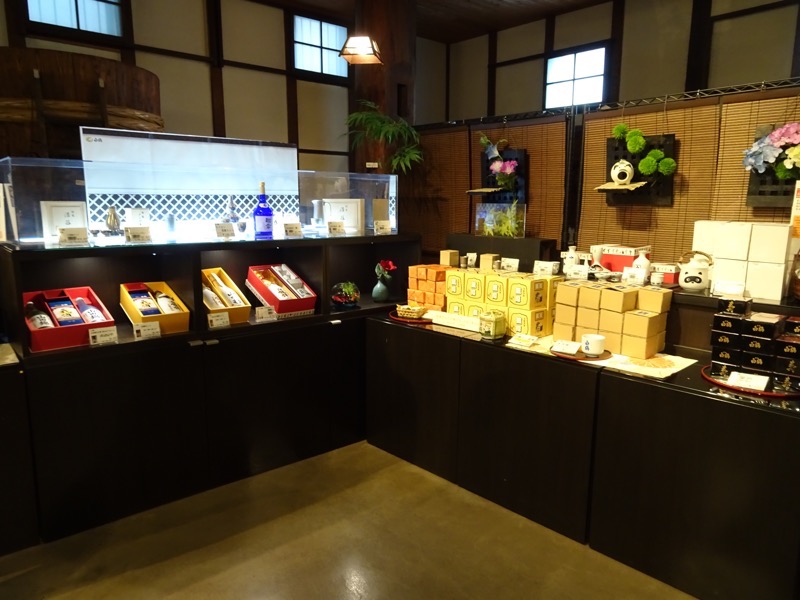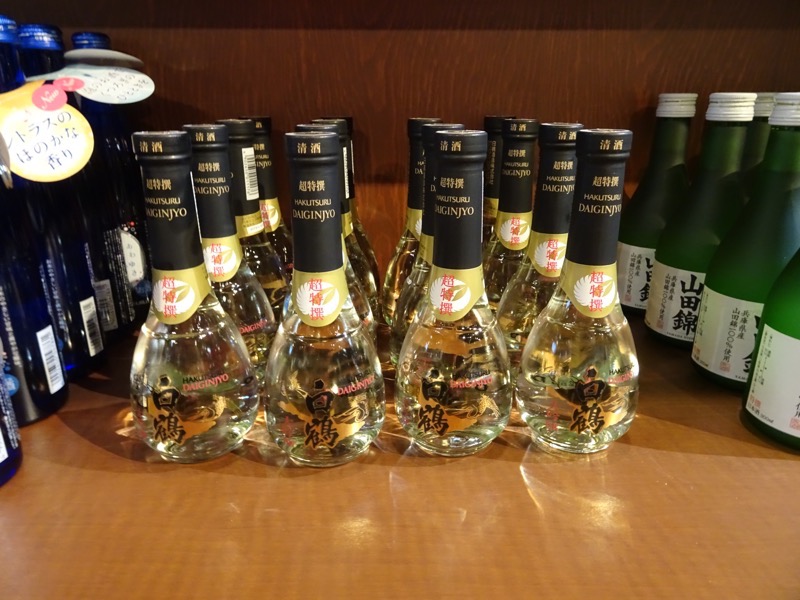 This little robot will assist you in pairing the right saké to your food preferences.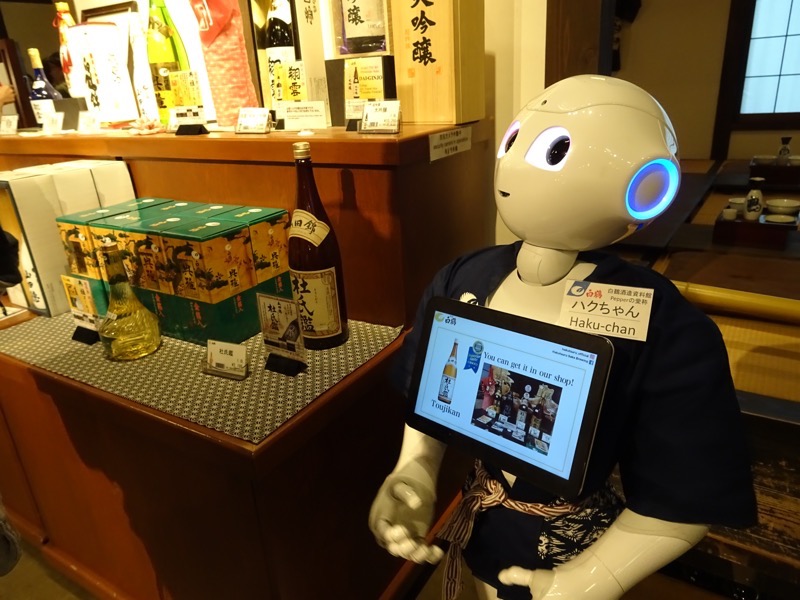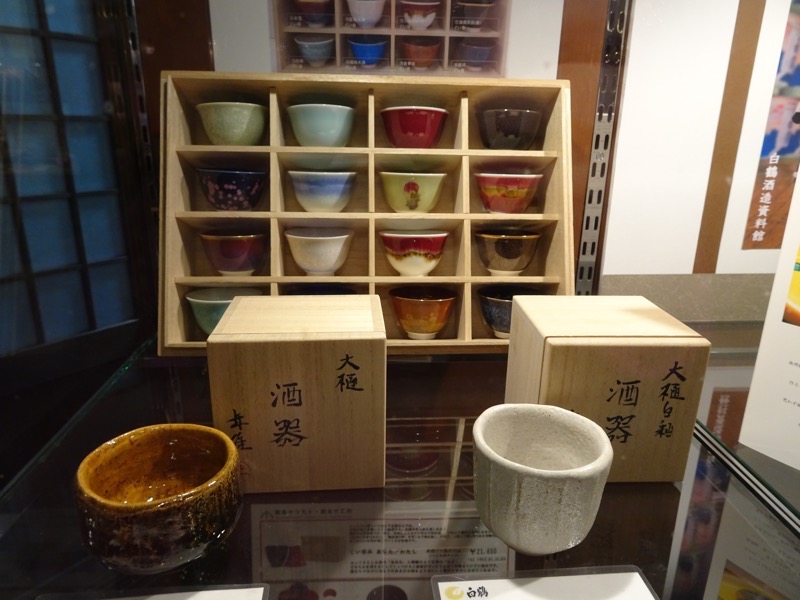 Mr K sampling the saké flavoured ice cream, which I have to say was delicious being not at all sweet and having a faint flavour of rice and saké.  It was better than saké flavoured Kit-Kats in my opinion.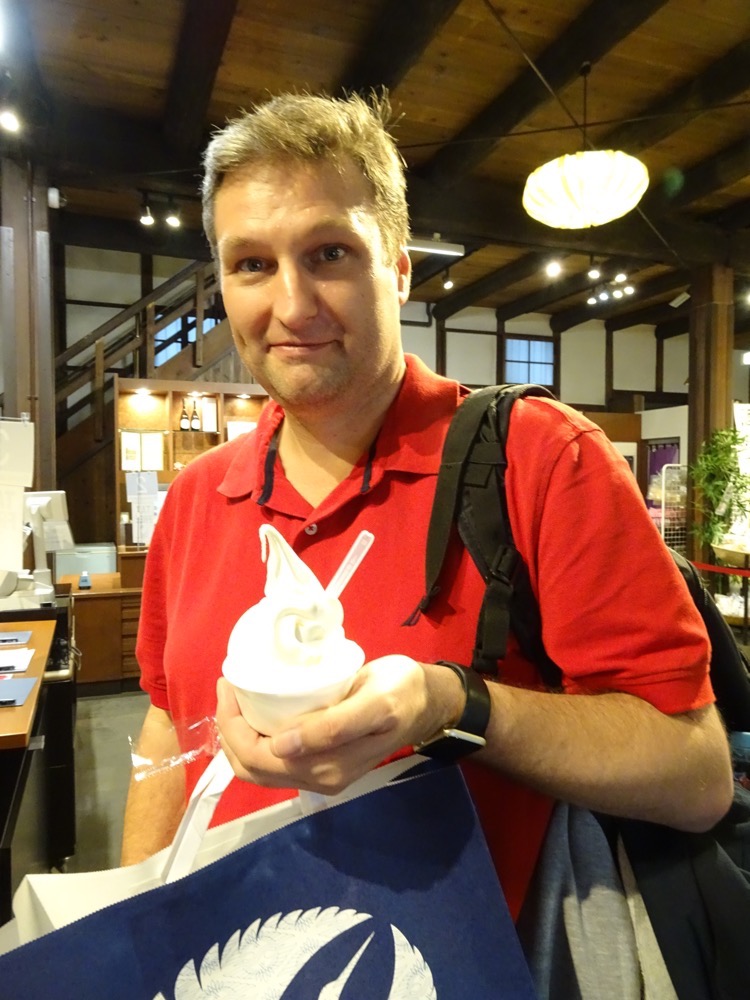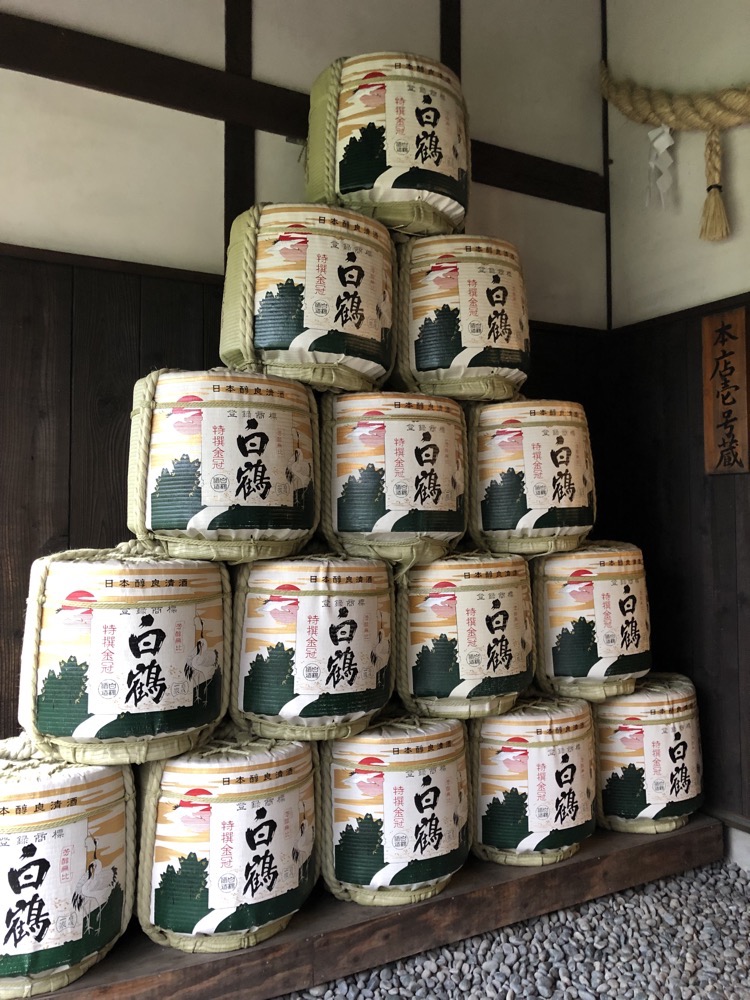 Alas, when we came outside it has started to rain, and while not very heavy, it was fairly annoying for continuing our outdoor walking tour with the next brewery about 800m away.  So instead, we decided to call it an afternoon and take the train back to Namba to go find a meal in Dontonburi… which was probably the most sensible thing we could have done given we kinda skipped lunch and have been tasting all the saké, all afternoon.
We often struggle to find places to eat in Japan – I know that sounds weird, because Japan is overrun with wonderful little restaurants tucked away down tiny little alleys serving the most intricately prepared delicacies you could ever ask for – but with Mr K not being a seafood fan, and my ambivalence towards ramen and noodles, it is difficult to find places that accommodate both preferences.  Most restaurants here are sushi and sashimi, OR noodles or curry.  If you want a menu that carries both, you have to hunt for them, and then you tend to feel like you have stumbled into a tourist restaurant.
Anyway, we found a nice restaurant called Masu Masu in Dontonburi, which – bonus: had a no smoking policy.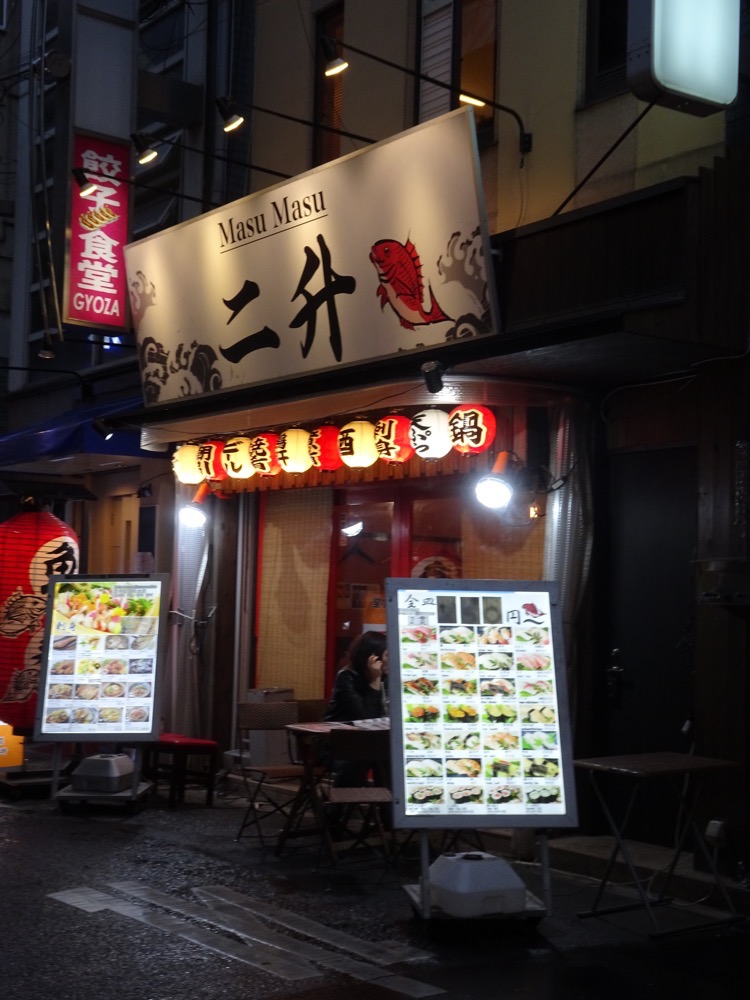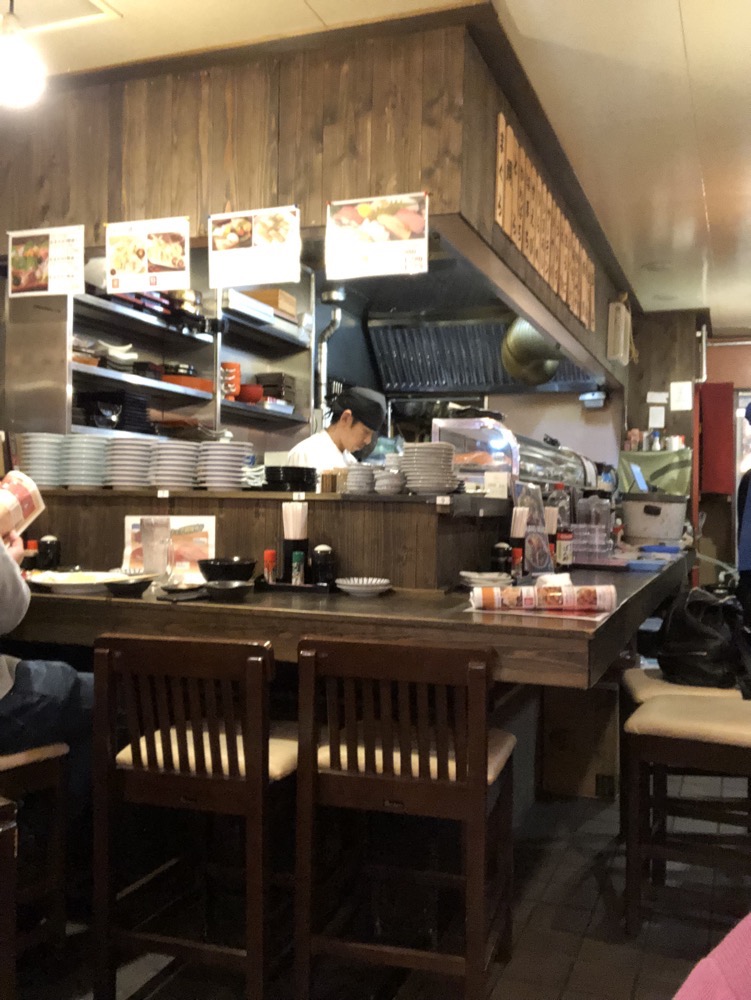 A little amuse bouche of 'fattiest portion of tuna' to start, followed by salmon sashimi, okonomiyaki, and a pork donburi for Mr K… oddly, after our big day of saké we opted for umeshu and beer with our meals!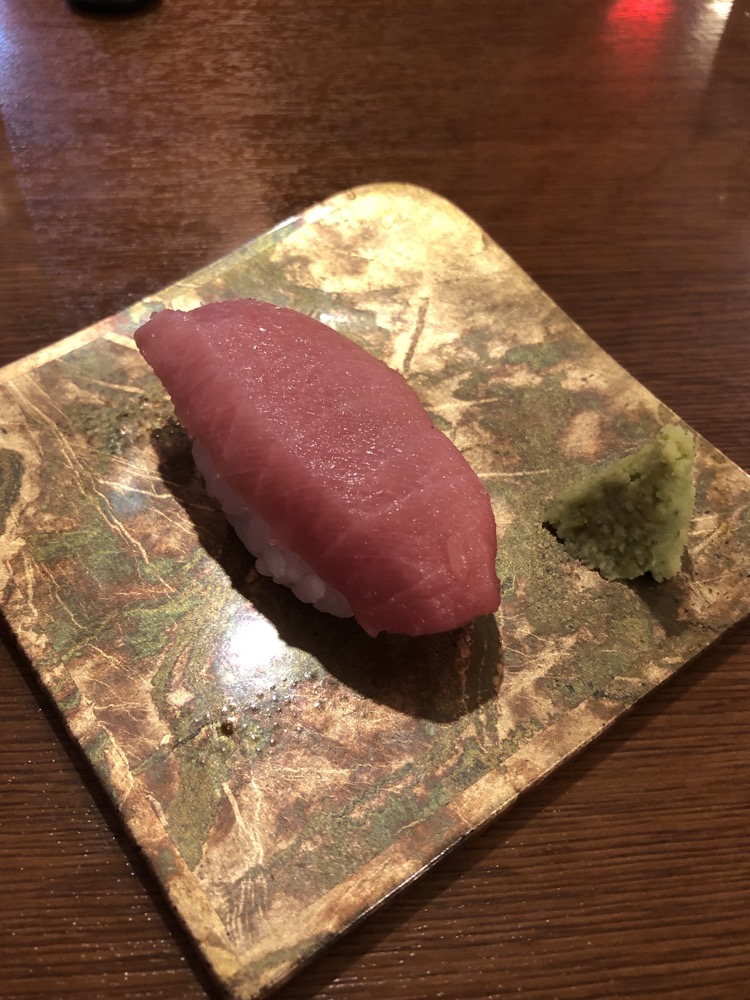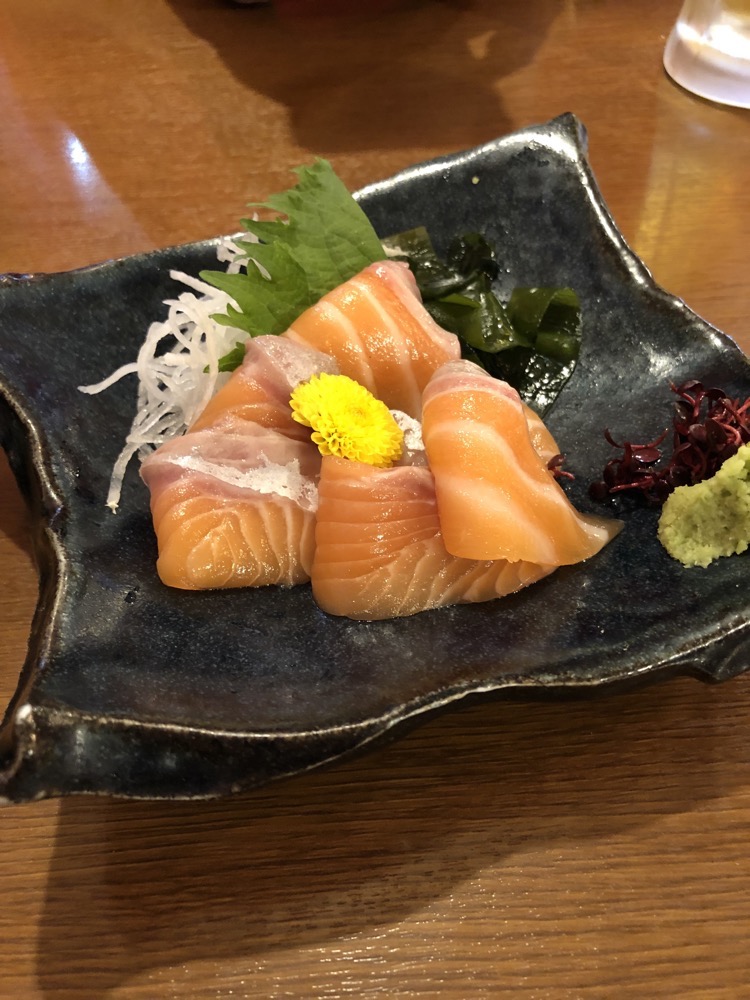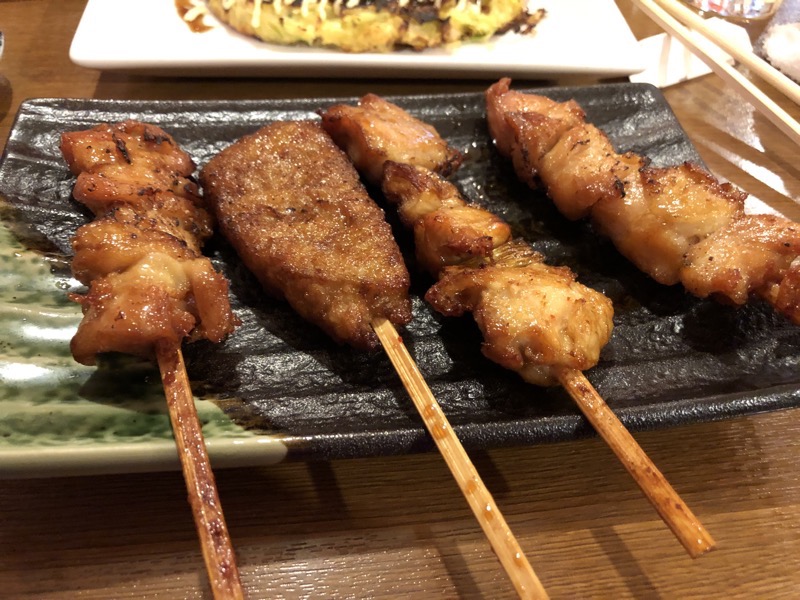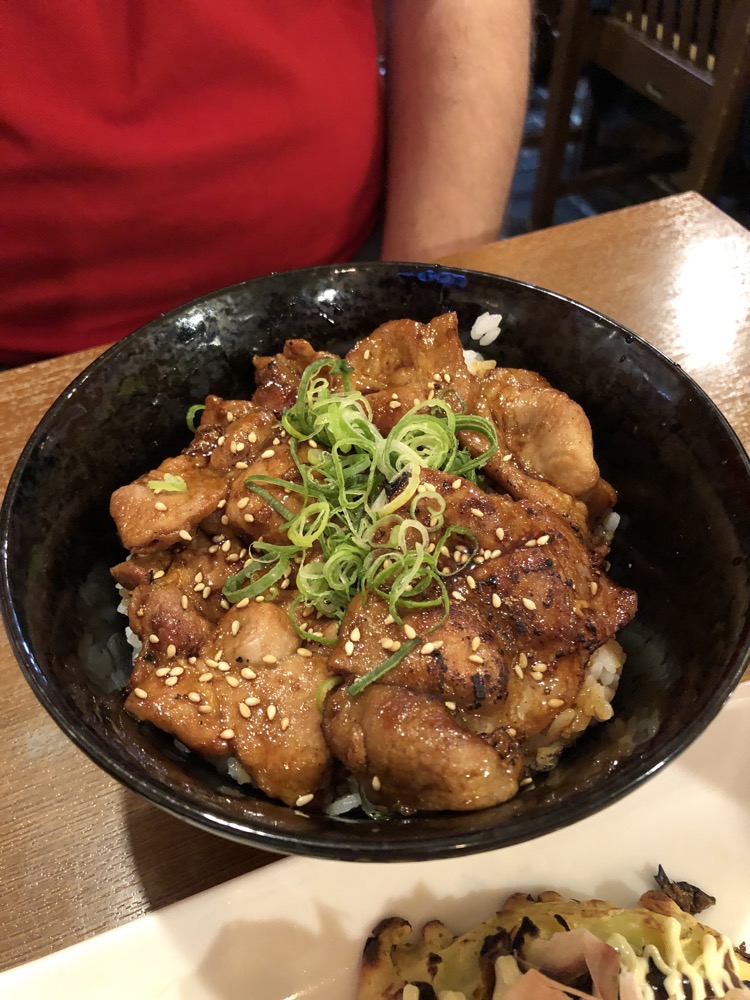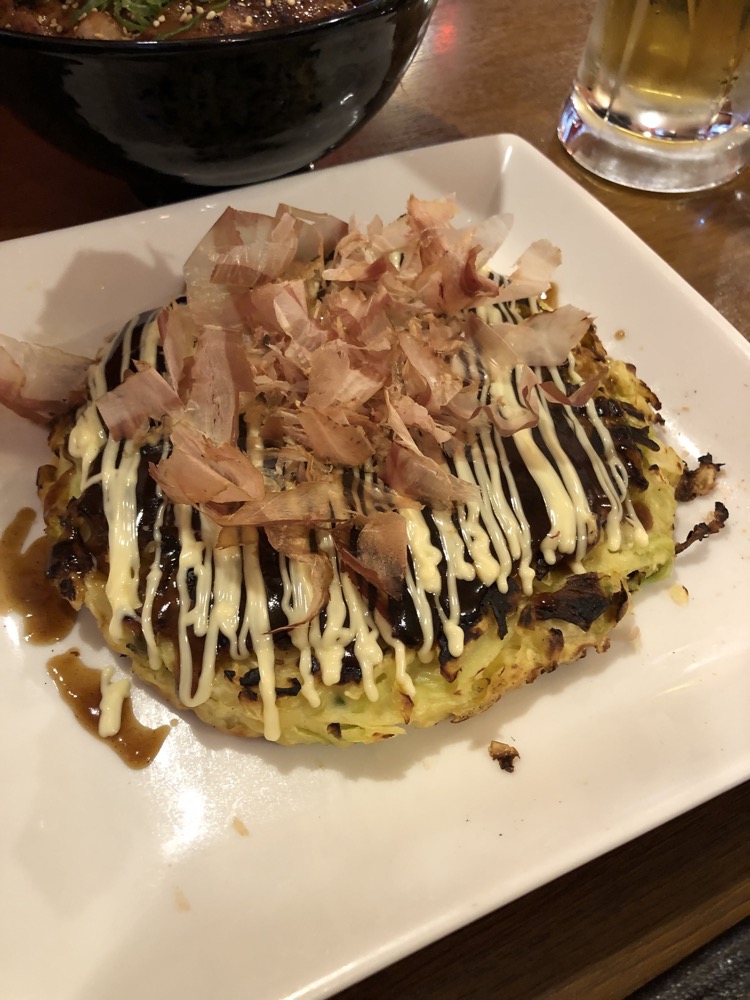 Then it was back to the hotel for a well-earned soak in the tub and some more saké to round out the day.  My poor little feets were very much complaining about the 12kms of pavement we walked today but all that was forgotten as we caught the latest GoT before crashing for the night.