Okay, not really Hockey Night in Canada… more Hockey Afternoon in Langley – which for the record IS in Canada, but only barely! 😛  Once upon a time, a long long long time ago, Mr K lived on Vancouver Island and worked at a Wendy's.  Now at that Wendy's Mr K used to work with Peter and Scott.  Scott still lives in Victoria and he manages a veterinary clinic, but Peter is living here in Vancouver and works as a firefighter in Langley.  As it turns out, Peter has a young son who he regularly takes out on a Friday afternoon 'stick 'n' puck'; which is a casual open ice hockey session for friends to get together and just slap the puck around for an hour or two… and Mr K and the Teenager signed up to have a go!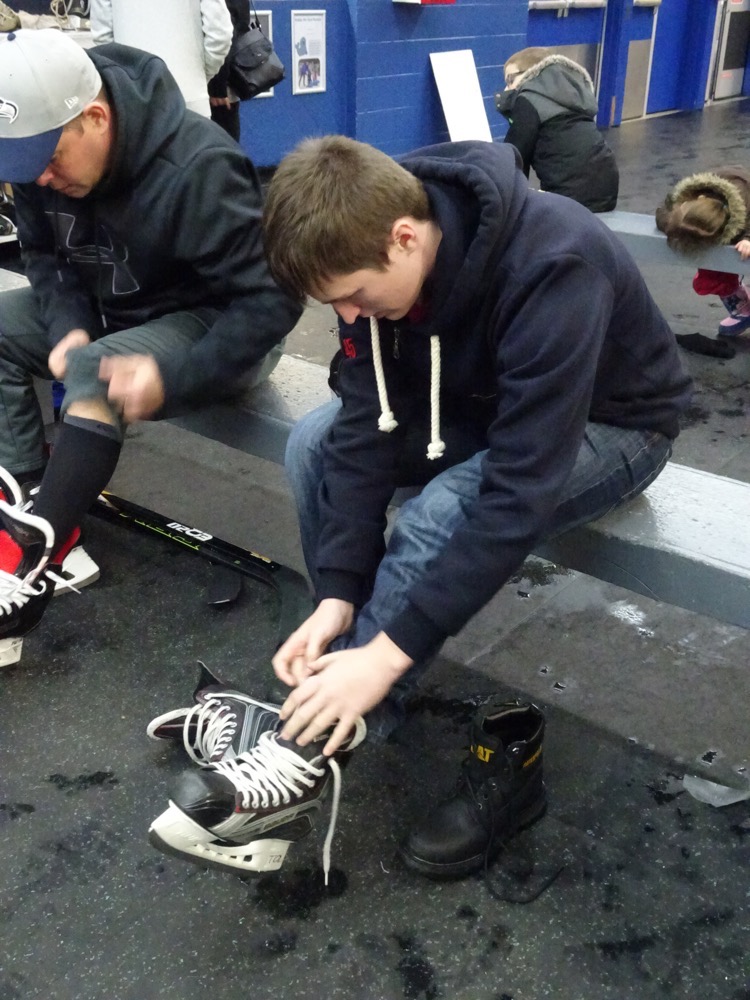 Getting ready to hit the ice…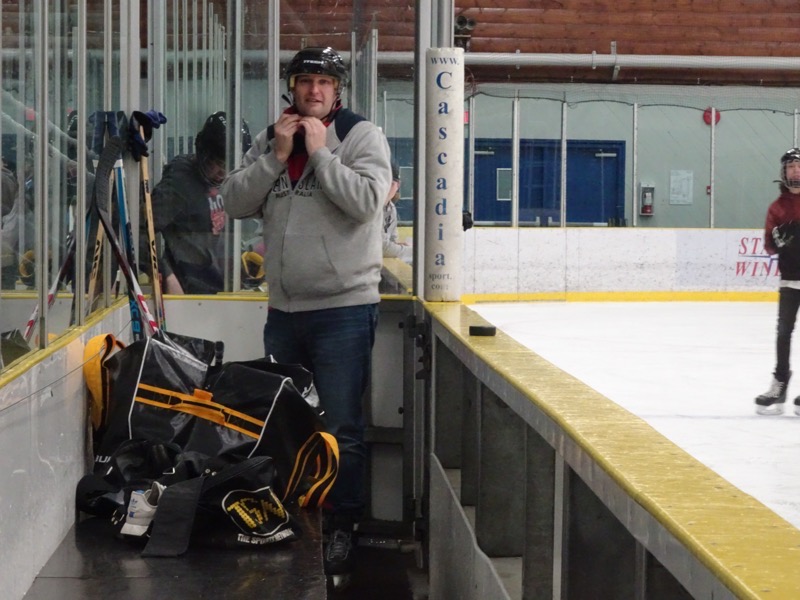 And they're off and running… err, skating.  Bit wobbly at first, but they both gained in confidence really quickly.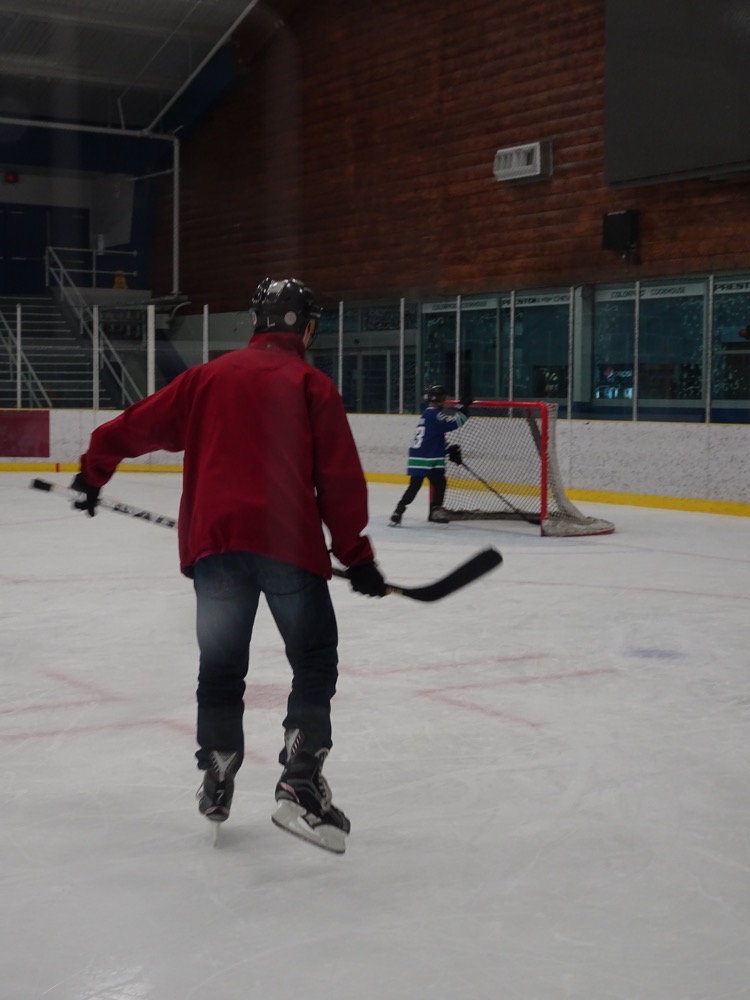 Peter's son – looking quite the pro in his Canuck's jersey.  He told us all about his favourite players and the number of points, goals and assists they had made so far this season.  This kid is awesome, cute as a button, intelligent and polite, and really into his hockey.  🙂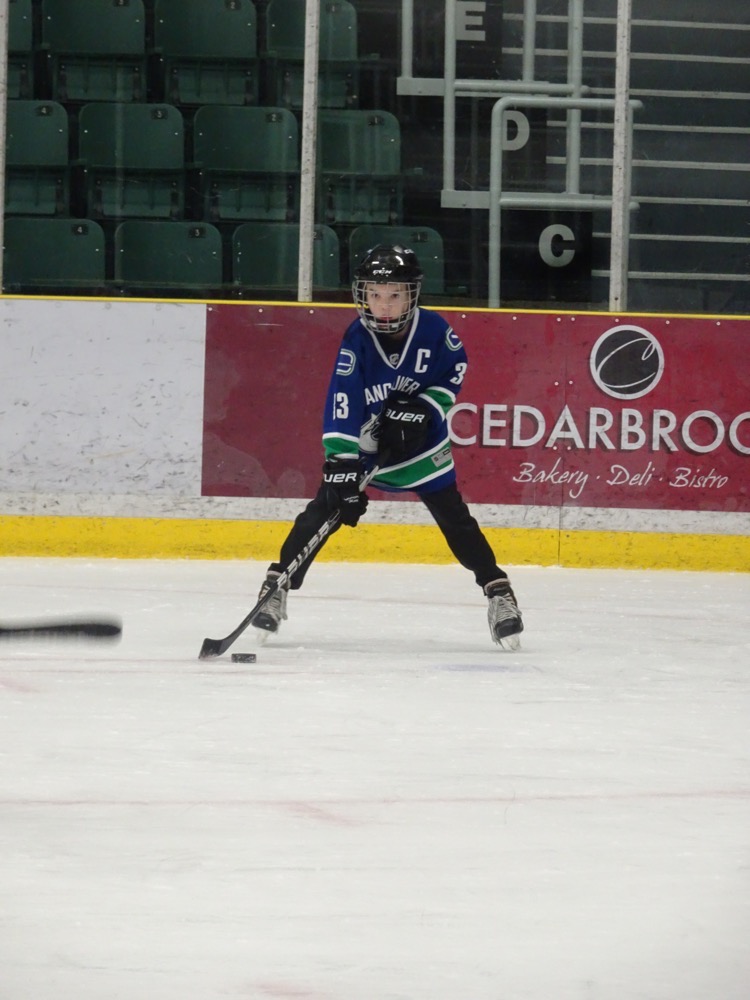 I was taking photos (obviously) and trying really hard to crop other people's kids out of these pics, but there were about 24 people on the ice at any point in time and another five in rotation skating in whenever anyone came off.  It was pretty hectic, and I swear there were four-year-olds out there who could skate rings around Mr K.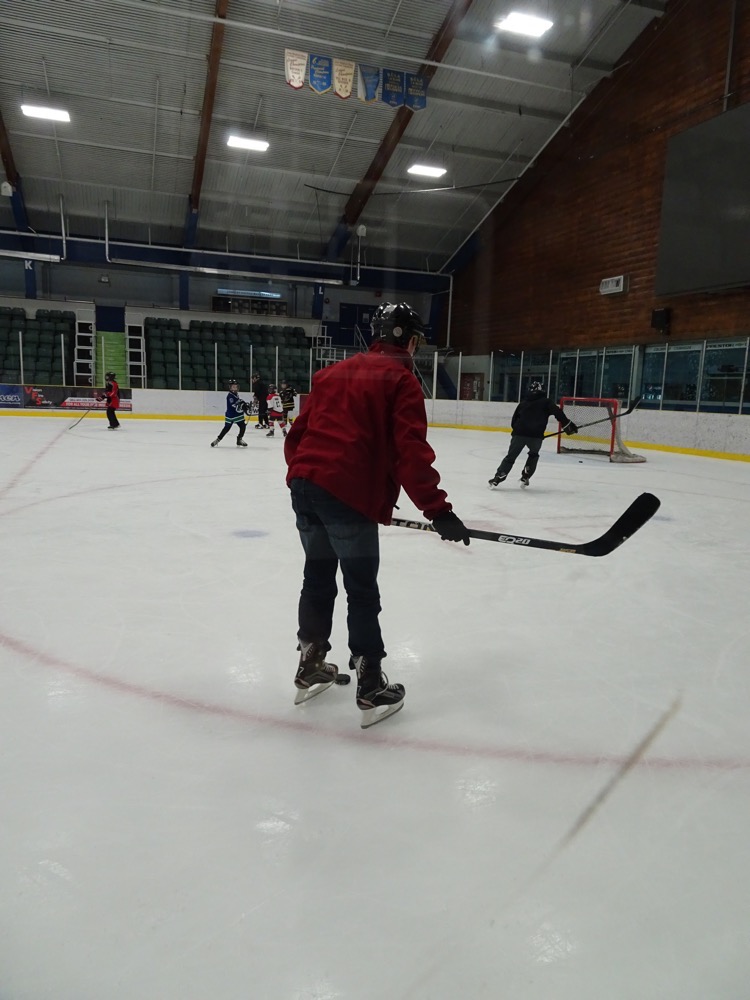 The team from Down Under… making that shit look good fellas!  😛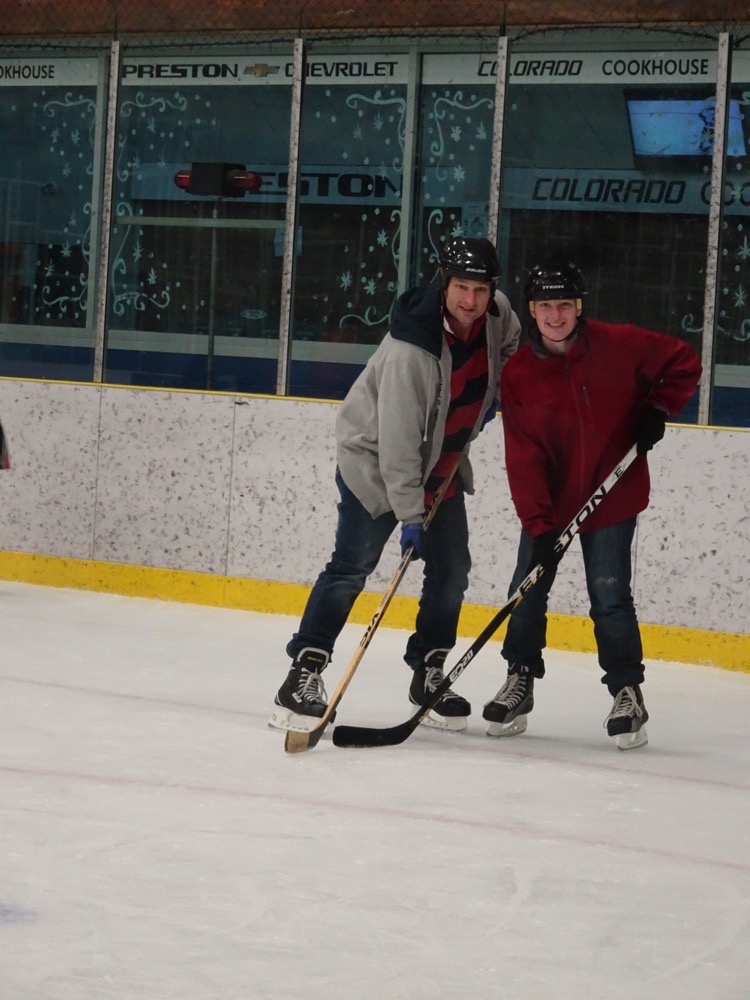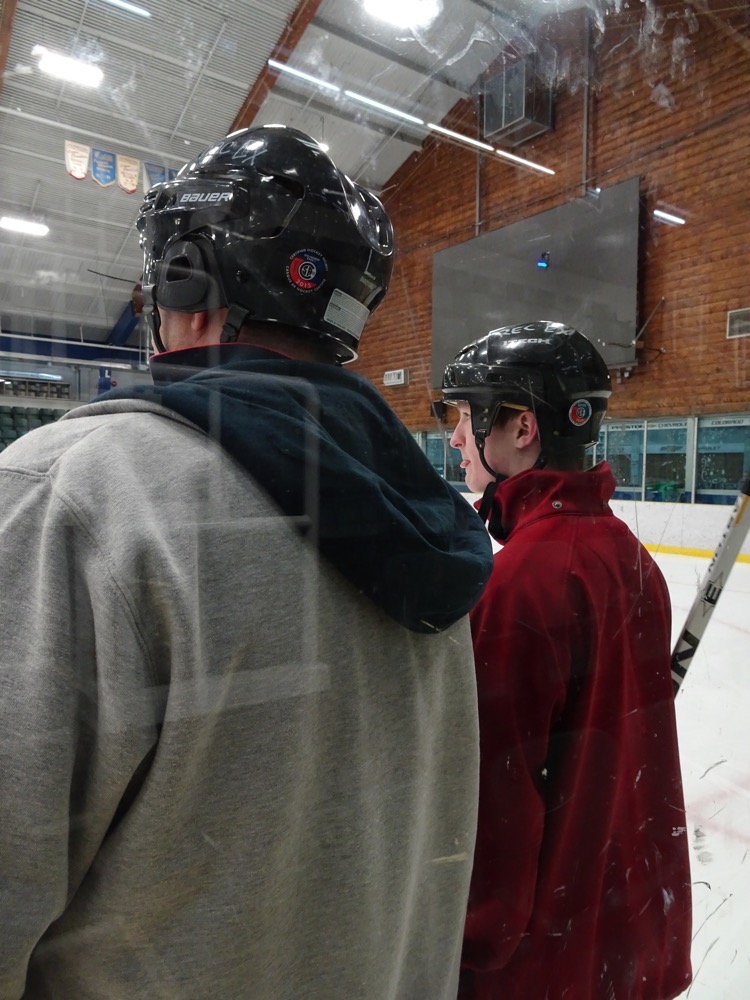 Turns out playing ice hockey is not like riding a bike…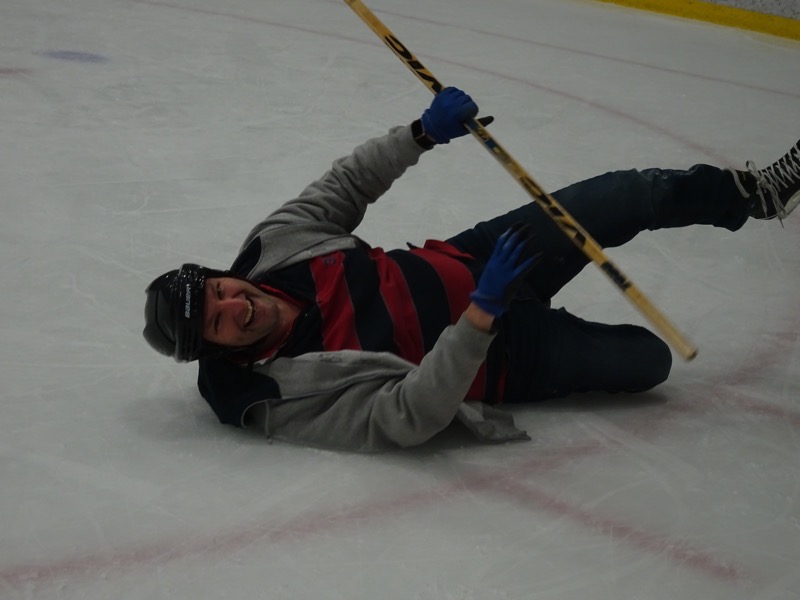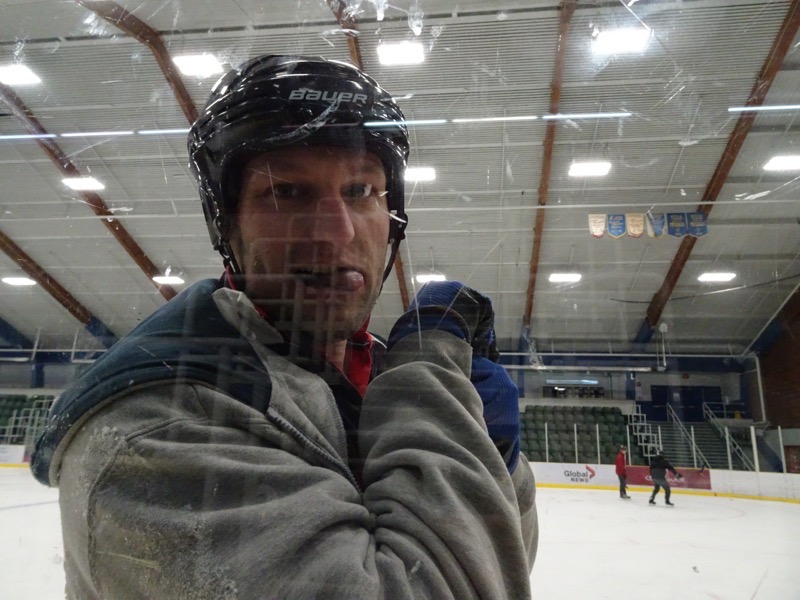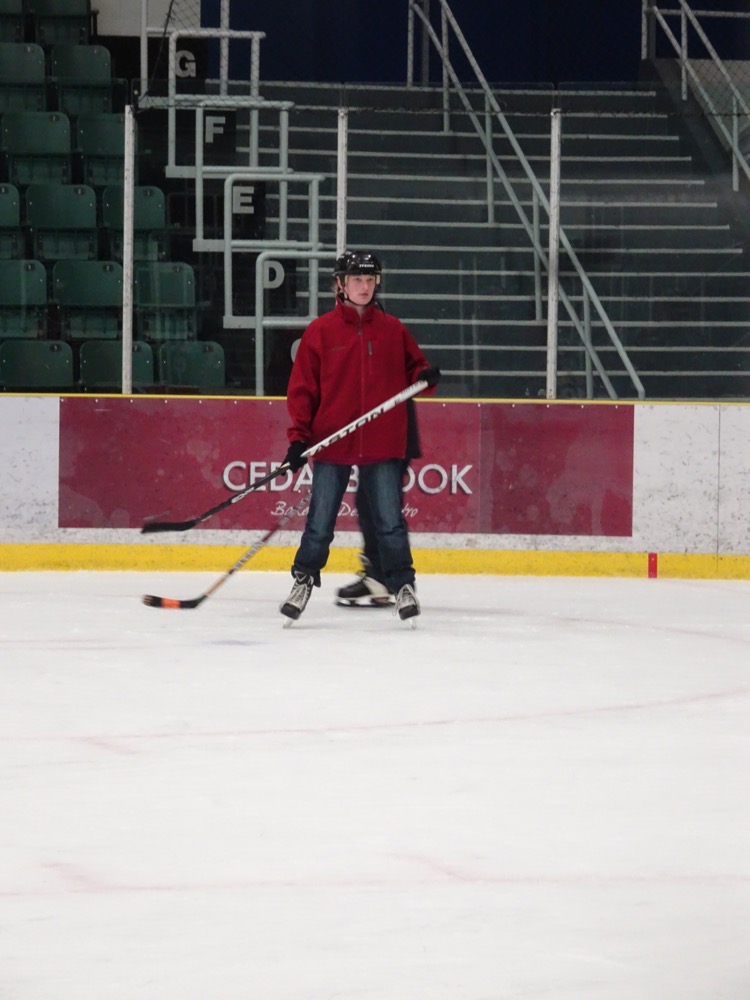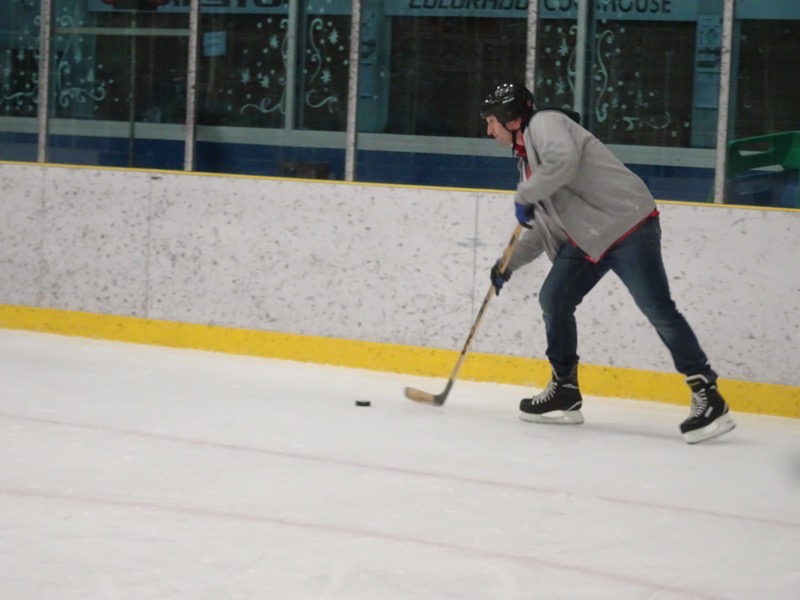 Intense!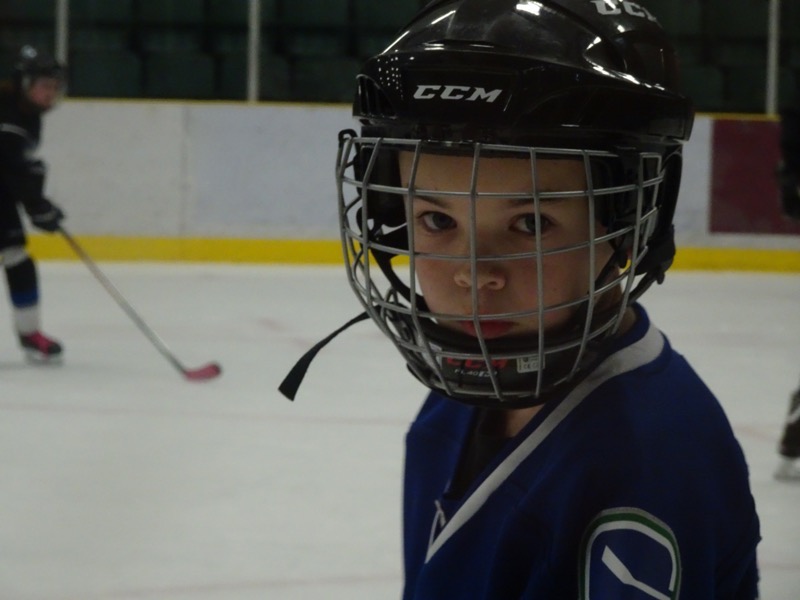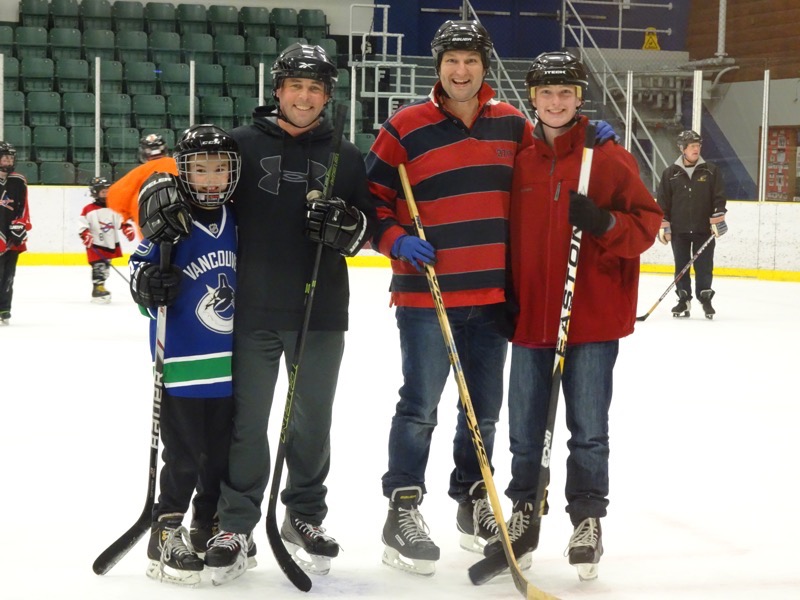 Look at that grin – I think he likes ice hockey even more than snowboarding.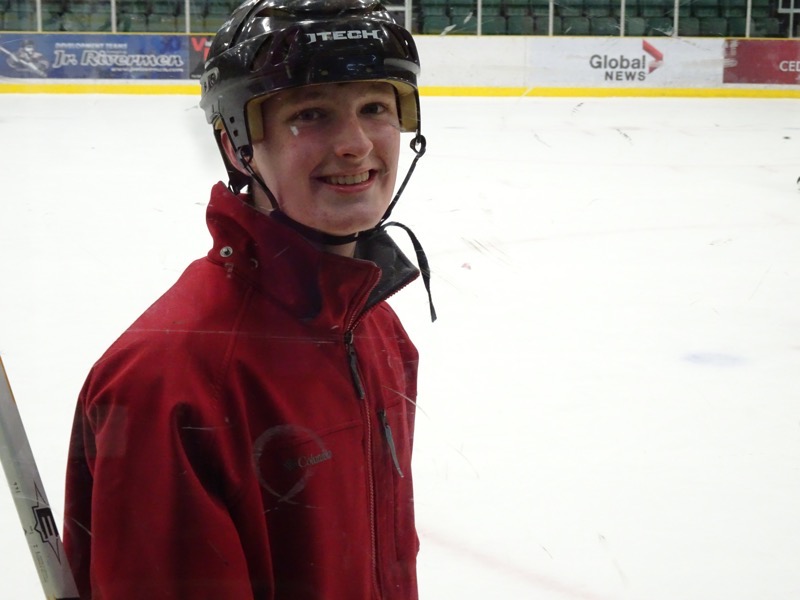 Dad and the Teenager all hot and sweaty but totally exhilarated.  Grandpa would be proud!  🙂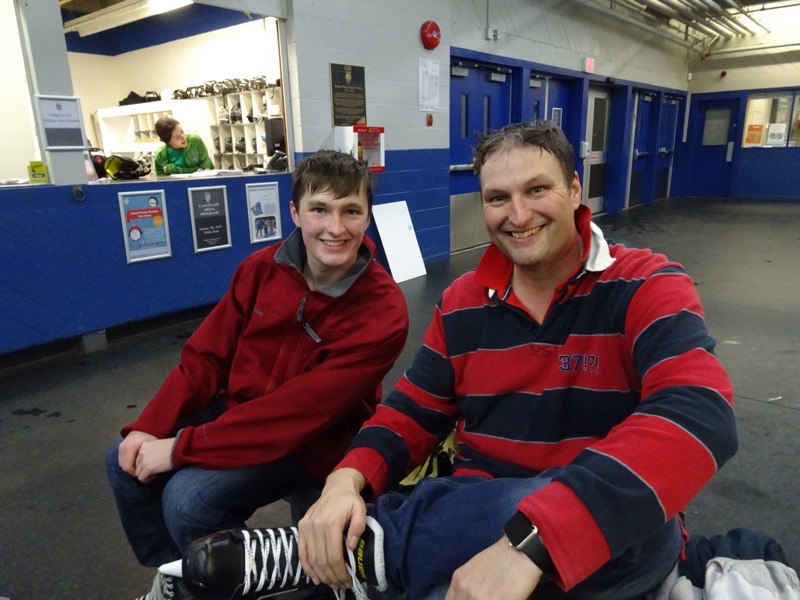 After ice hockey, seeing we were in the area, we took the opportunity to go and have a sticky beak around Pete's work.  Peter has been working as a firefighter for eight years now, but was volunteering and working part-time long before that.  He strikes me as one of those fortunate people who have always known what they wanted to do in life, and he went out, worked hard, and got it done.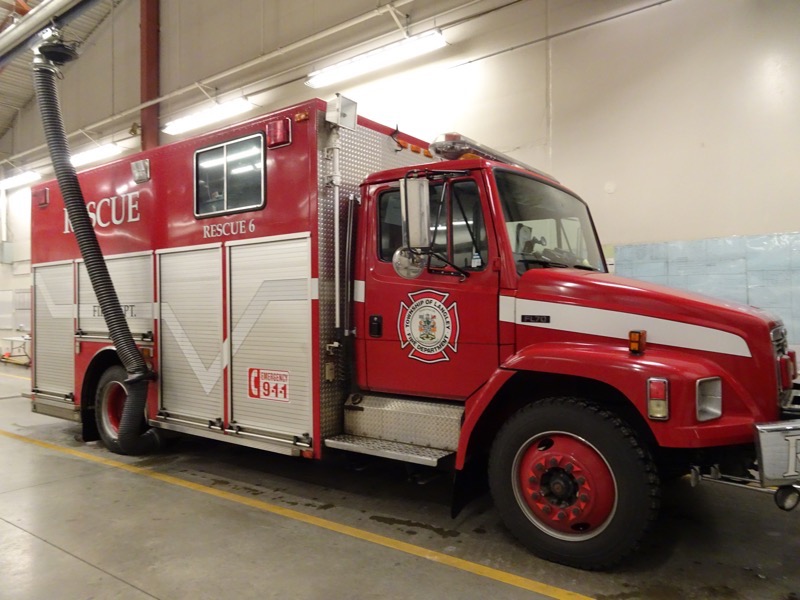 The fire station was really interesting – as you can imagine, these guys respond to way more situations than just fires and their trucks seem well equipped for most situations.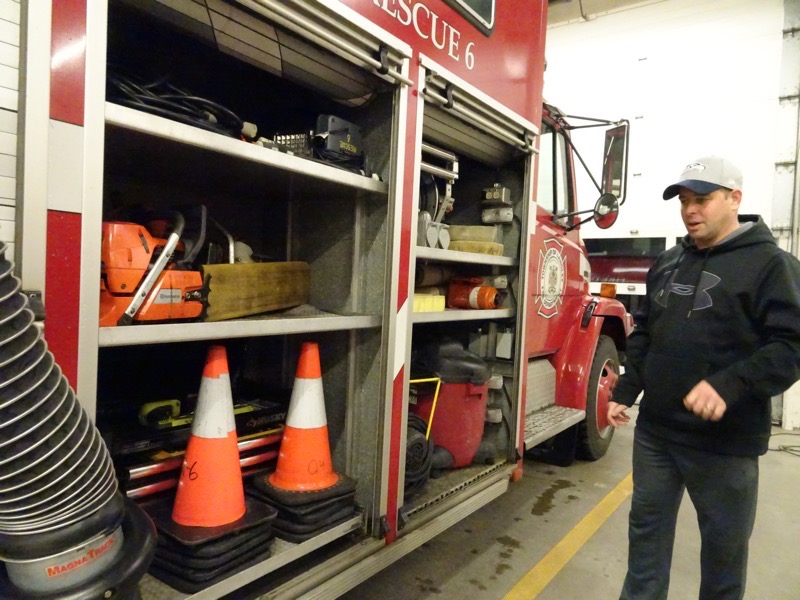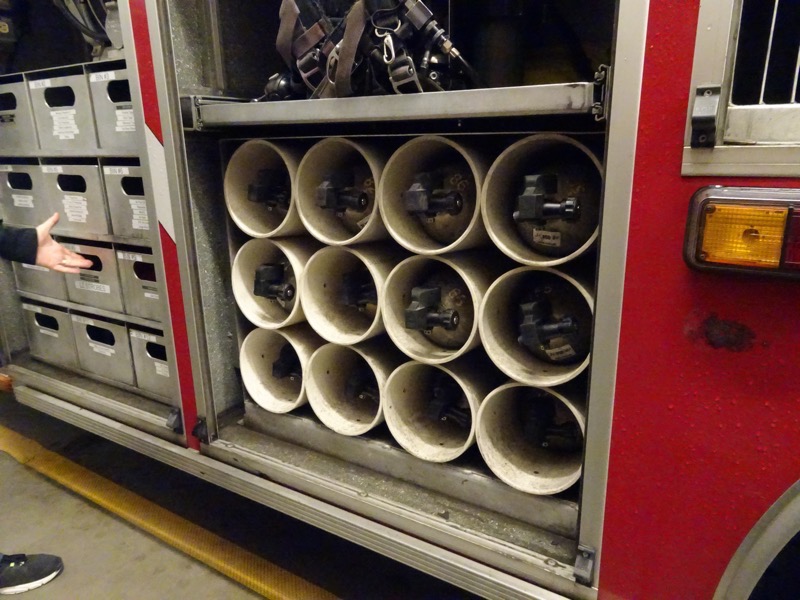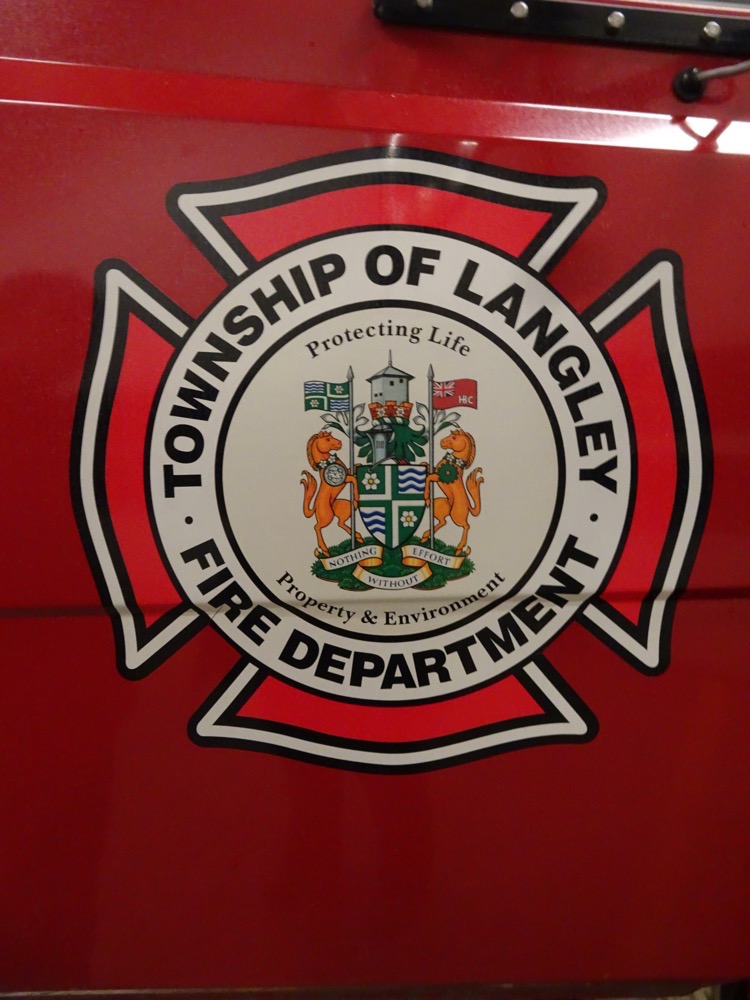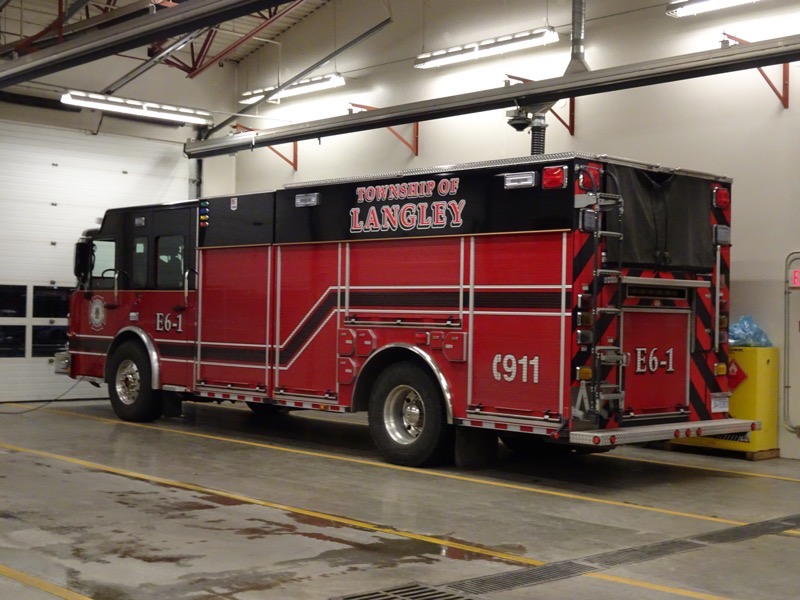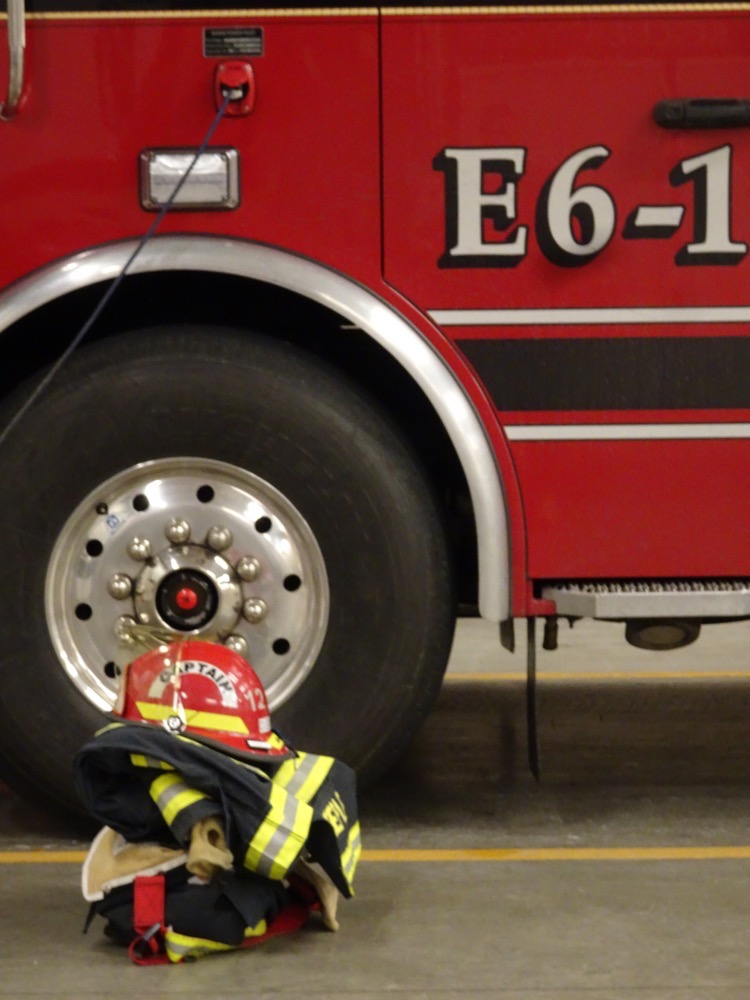 Showing the boys the ropes.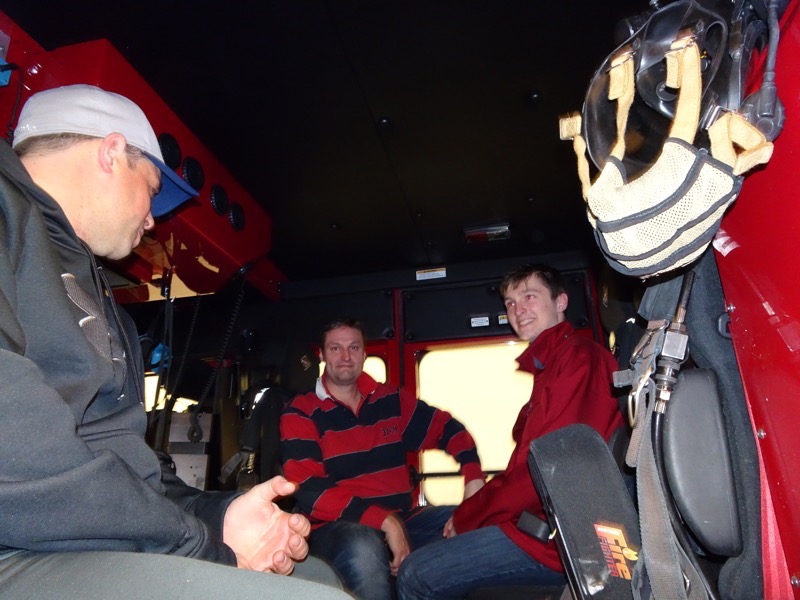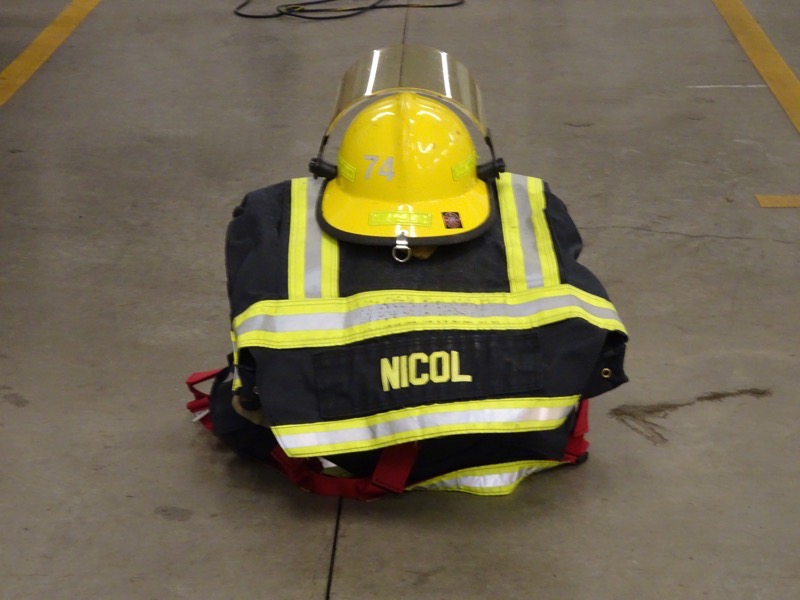 Thanks Pete, what a great day – coffees, hockey trivia with your Small Child, some stick 'n' puck ice hockey for Mr K and the Teenager, followed by a tour of the fire station.  I hope you make it to Australia one day so we can show you and the family around Brisbane.