We left Tatsuta Ryokan around 9:30am – about 11 hours before our expected flight for a two hour drive to Haneda and then another two hour drive to Narita. But knowing what we know now about Japan traffic and how unreliable Google Maps and Sandoro (all GPS units are called Sondra, like bar maids – but I digress) can be, we felt it wisest to just set the whole day aside for the transit.
Which turned out to be largely okay… the weather was glorious as we left the Izu Peninsula and Mt Fuji was my constant friend out the passenger side window. Just stunning with clear blue skies today – these were the best views I have ever had of the mountain in four trips and multiple opportunities for viewings.., and we're stuck in the car!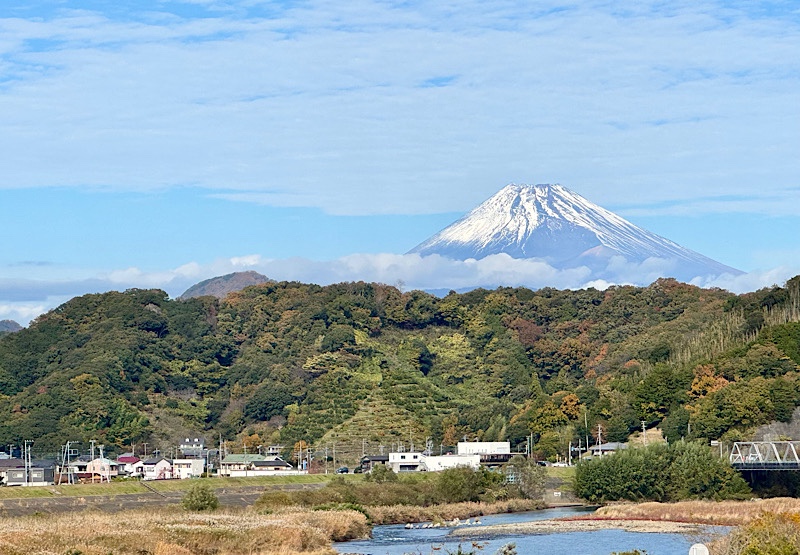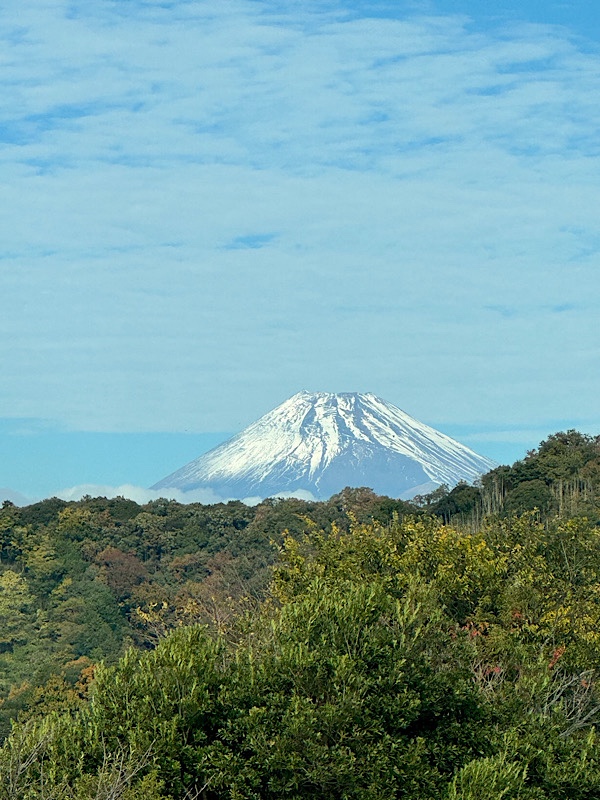 Weirdly as I was earlier complaining about Sandora, I was reminded just now of how she unexpectedly said at one point on the drive 'Warning, there is congestion ahead due to a car on fire!' Mr K and I just looked at each other and said, 'Did she just say…?'; 'Yeah, yeah she did.' Weird. But sure as eggs ten minutes down the highway, there was a burned out car on the back of a tow truck with several emergency vehicle and personnel around. Sandora can't seem to tell us how long it will take to get from A to B accurately, but magically she can give us live updates on a burning car on the side of the road.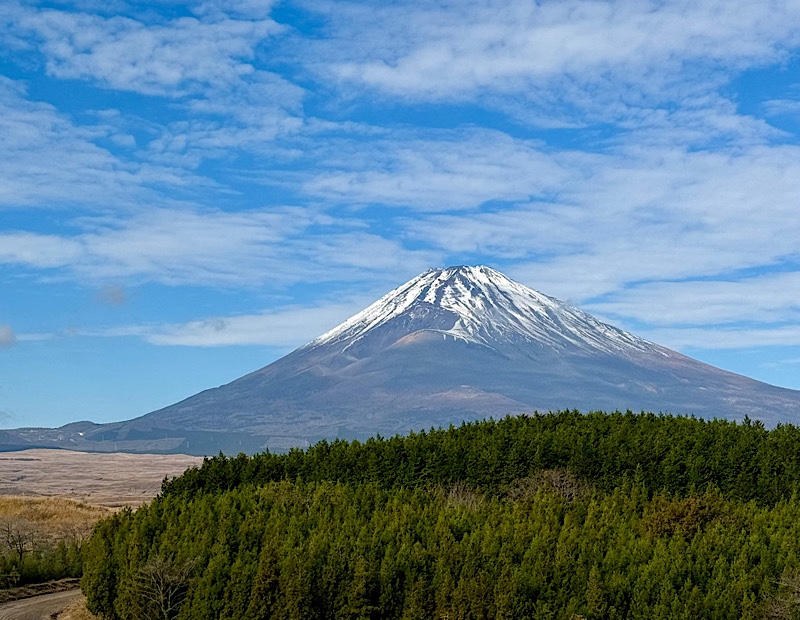 No I didn't take a photo of the car wreck.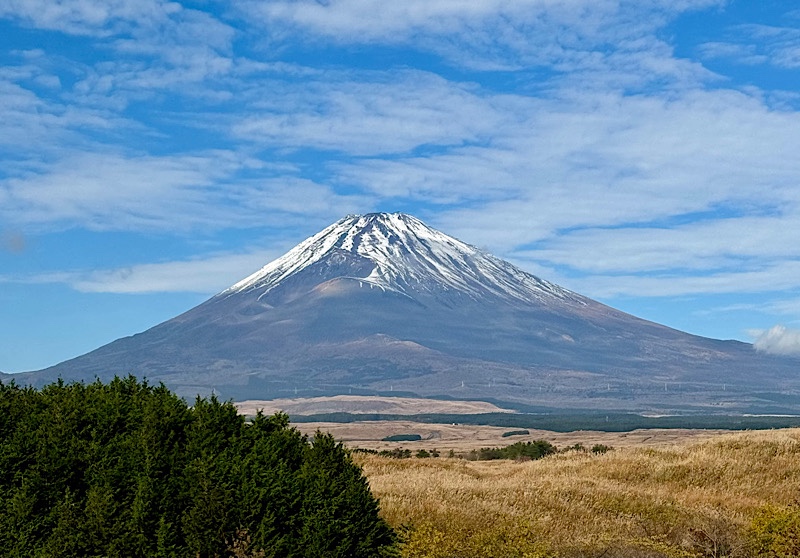 We noticed this on our way out of Tokyo – all the buildings looked like they were in 8bit due to a type of mesh barrier that is in use along vast sections of the highway. But now we are seeing Mt Fuji in 8bit, we are starting to ask ourselves if Tokyo's civil engineers got together with various community artist and designed the road furniture this way deliberately to create a cool, and very Japanese style, 8 bit landscape! It's very cool but also weirdly like looking at the world through one of those halting flick motion books. 🙂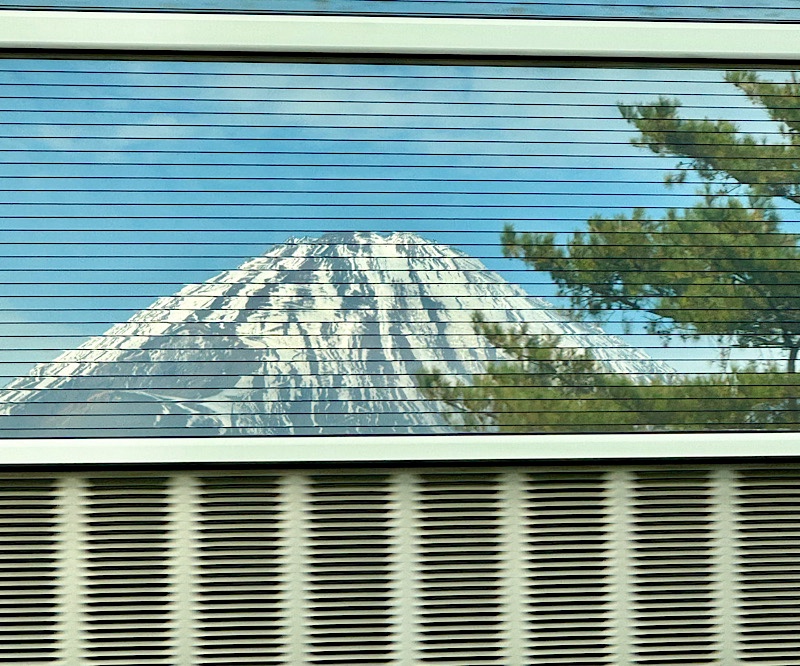 We've seen some fun traffic signs on this trip – but I think this one takes the cake. Not only is that a convoluted as fuck depiction of the Shuto Expressway, but it's live and shows congestion points – no doubt sometimes the entire thing is lit up red like Christmas tree.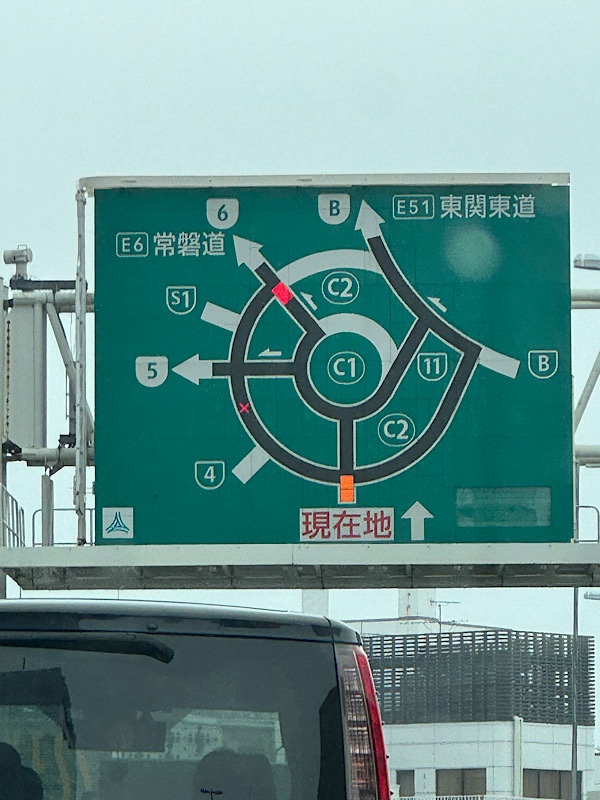 We made it back to Haneda to return our rental car around 12:30pm – so as expected the two hour drive was more like three, and decided to try and find some one last fabulous sushi meal before we boarded our sad flight home… Google to the rescue and I found a well located sushi restaurant at Haneda Gardens (a shopping centre across from Haneda Airport's Terminal 3). The place is called Tsukji Sushiko Takumi.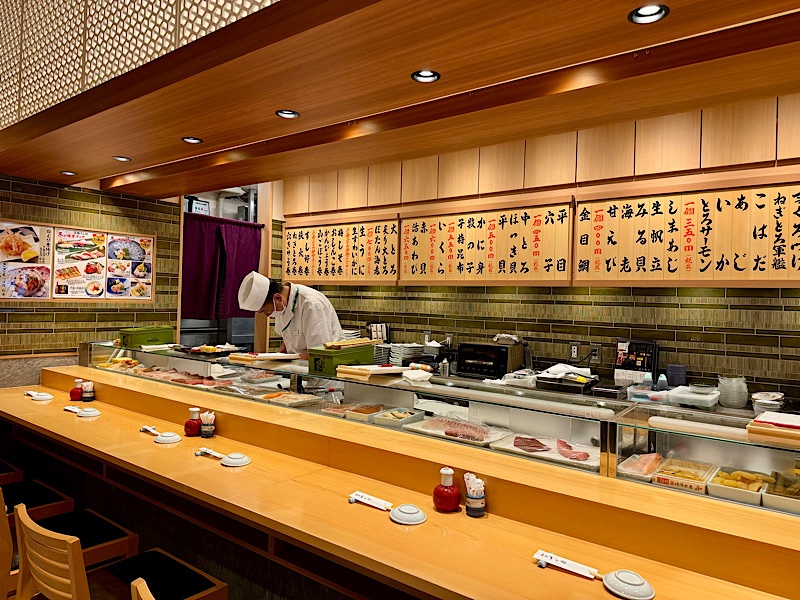 It was unexpectedly quiet, but perhaps not for midday on a Sunday, so we were pleasantly surprised by that – in no small part, because it feels a bit like every other time I picked a restaurant, we ended up waiting for a table for ages! Mr K had better luck with his eatery choices, though he may not have been heading for the high end of town like I was.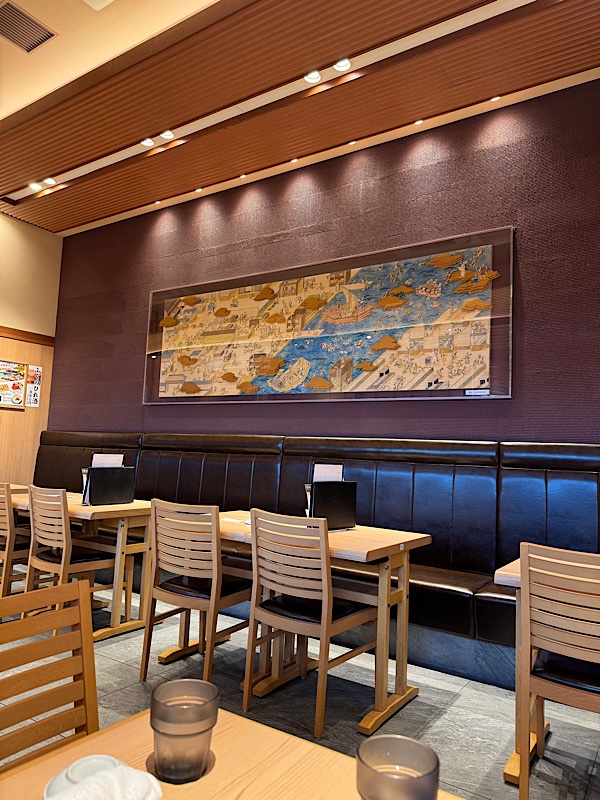 Menus were in English, ordering on an ipad, ad we started with a little salmon, tamago and ikura sushi starter.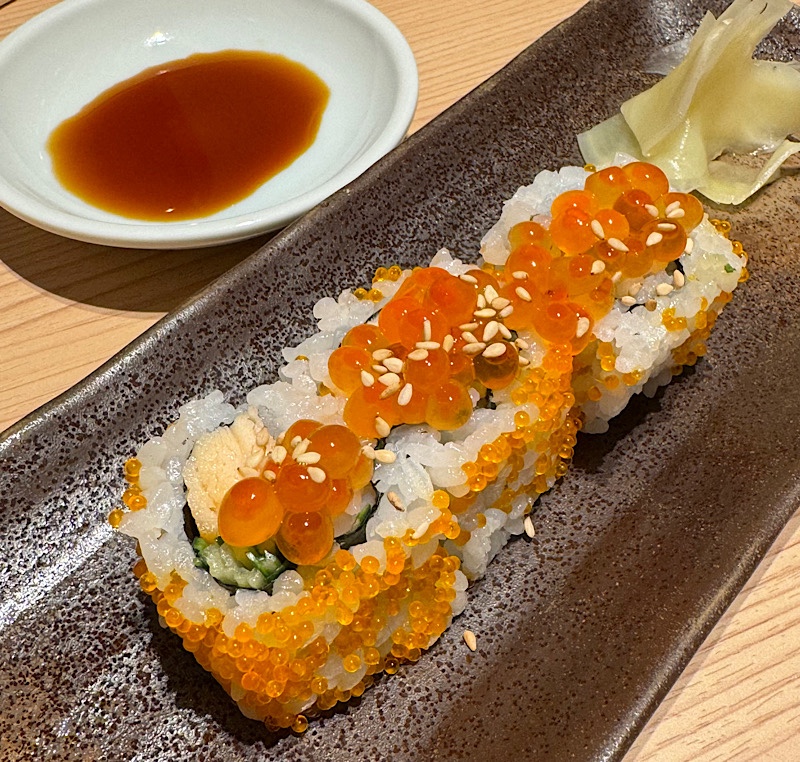 Mr K ordered at tempura rice bowl set, and I tried a bit of his eggplant which was delicious.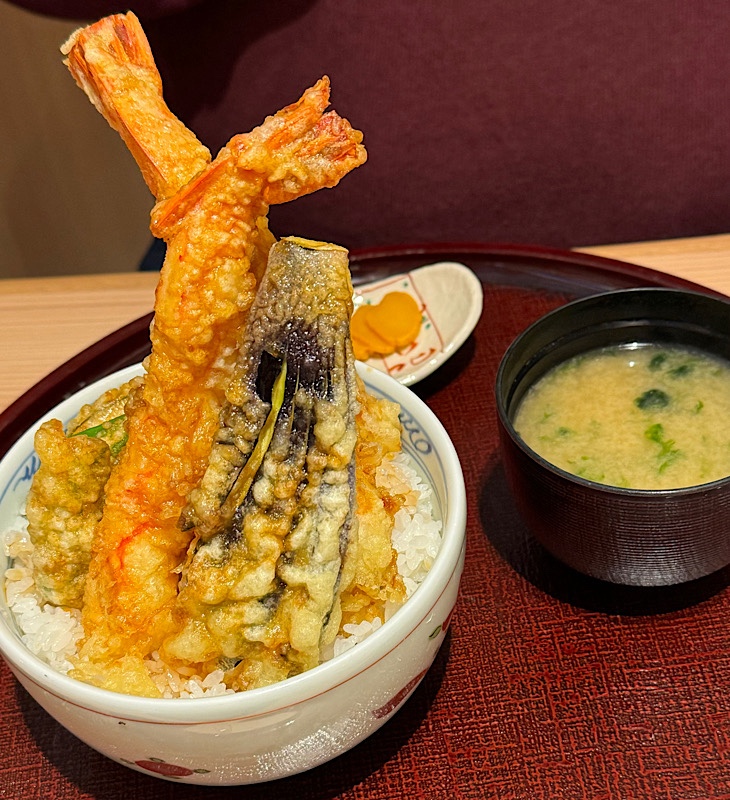 I ordered the tuna four ways, and OMG if it wasn't the best damn tuna sashimi I've ever had, it was damn close. For a shopping mall restaurant, it was quite ten times better than any sashimi I've had in Australia, which is both fabulous, but also sad as.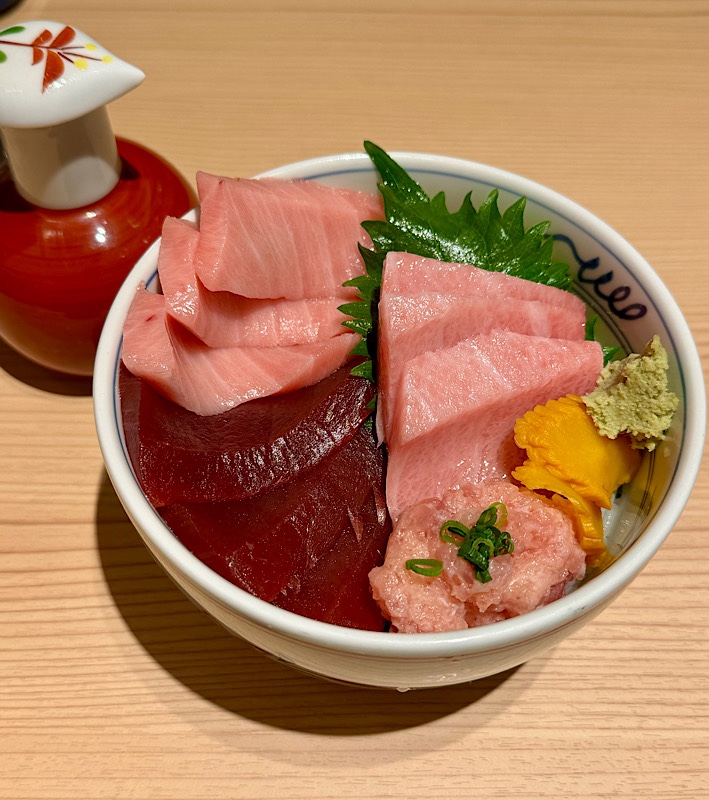 Definitely saving the details of this place here, in case we find ourselves with time to kill near Haneda at some time in the (hopefully near) future. It was fantastic and cost roughly the same as a weird and disappointing hamburger meal we had a couple of days ago!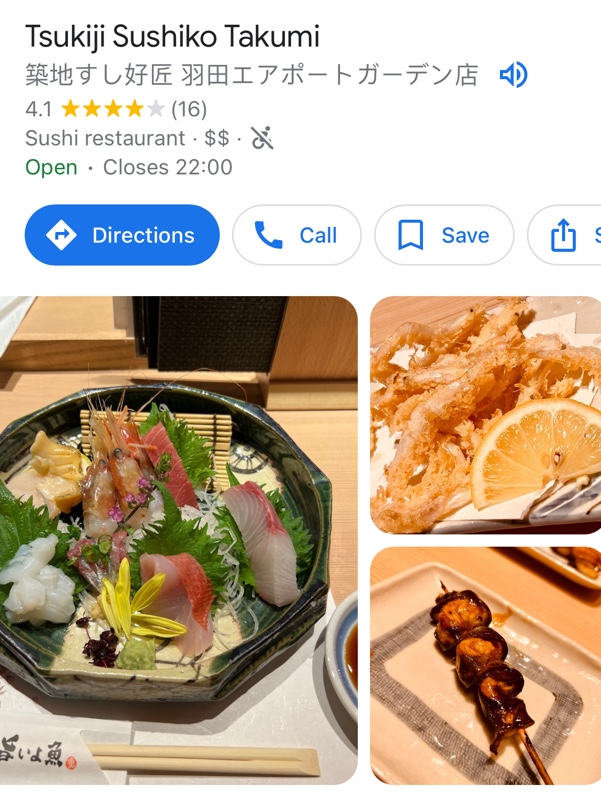 We then dropped off our car and met up with our driver – a step that was necessitated by Qantas changing our flight on us. We booked back in April on sale fares, which is the best way to do it if you can. However, at that time QF62 our flight home was operating from Haneda Airport – so we booked to fly in and out of Haneda because that would make the region we needed to travel to more accessible. IE: we didn't want to have to drive the two hours across Tokyo from Narita. :/ A couple of months ago though, we received notice that all QF62 flights were being moved and would now be coming back from Haneda – turns out today, and our flight, was the first QF62 out of Narita.
So we meet our driver who was thankfully going to expertly manoeuvre us the rest of the way – a solid 1hr 45mins to 2 hrs – across Tokyo as the cost of returning the car to somewhere other than where we picked it up was going to be roughly the same as getting someone to collect us. Plus we figured a professional driver would be way better at driving in Tokyo than we would be, We may have overestimated on that – because instead of taking the Shuto and skirting around the entire city, we found ourselves on some of those inner spokes of this previously displayed nightmare and literally driving on an elevated highway right past Shibuya and Shinjuku! WTF?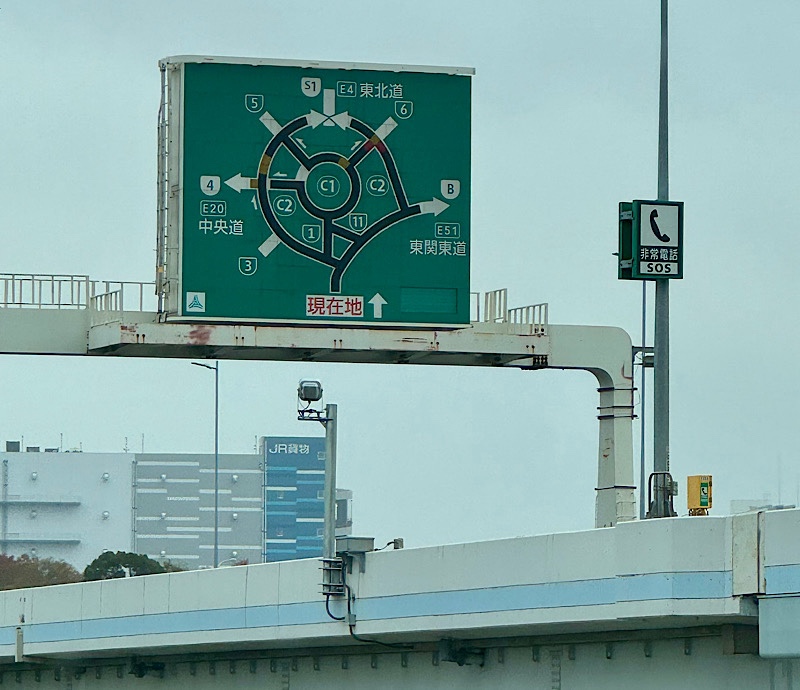 But also, comforting to know it's not just useless foreign tourists who fuck this up!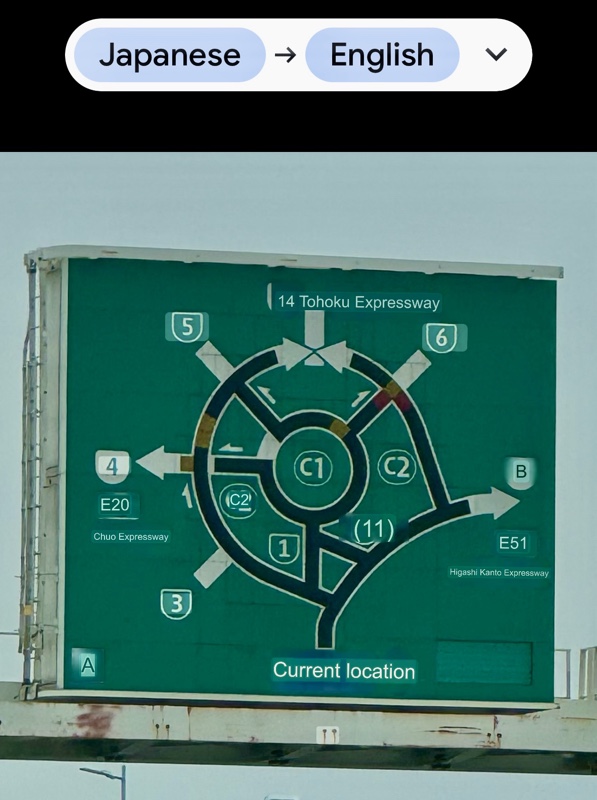 Anyway, we got to the airport in plenty of time to check in early, and thank goodness for that – seems half the ground staff were in training given the flight was newly moved from Haneda. So there was some unusually be-suited management types trying to train and guide the staff in checking people in.
After that, we sailed through customs and security (yay, express passes) and got to potter around a couple of duty free shops before installing ourselves for a while in the JAL First Class Lounge – which was quite okay actually. Saké on tap, literally and a touch screen to order curry, noodles or sushi. Best things about it – it is the quietest airport lounge I've ever been in. The Japanese and their inherent politeness manifesting in doing things like – taking phone calls in private booths designed expressly for this purpose, having conversations in what Westerners would call 'indoor' voices, and not having Sky News blaring at you whether you like it or not. Take note Qantas!
Boarding went smoothly and it was out with the bubbles to say good bye to Japan. For now.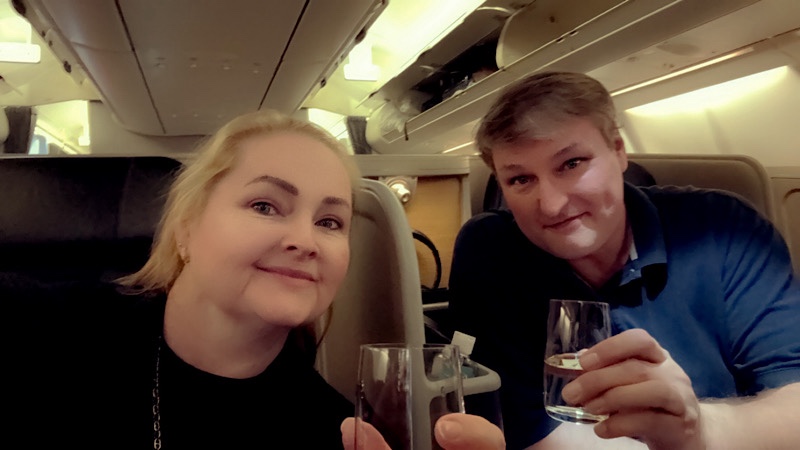 Last Japanese selfie complete with obligatory cutesy filter. It's tradition!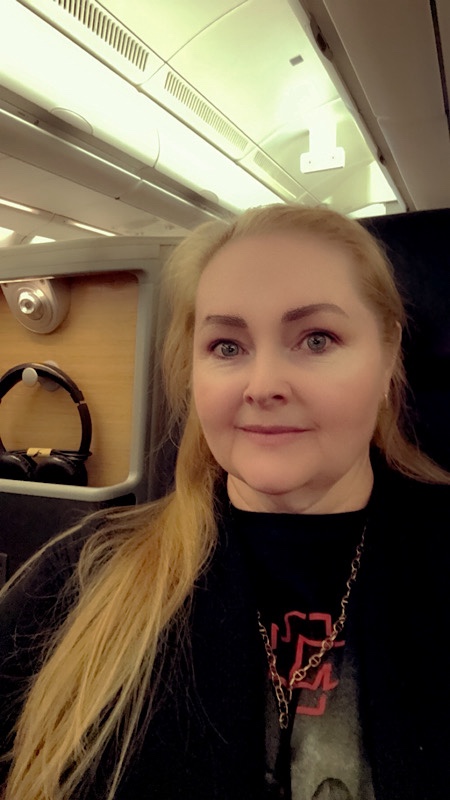 Dinner options were pretty good and there was a Japanese set menu on offer, that I was certain was going to be disappointing after my fabulous sushi lunch, but when else am I going to get offered a Japanese meal on a plane?
The starters were in a neat little bento box and consisted of some shrimp, tofu, pickles, vegetables, beans,and all sorts of beautifully presented tasties. I was pleasantly surprised – this was airline food after all – but it's obviously been prepared by people who care. It was really quite lovely with some crisp saké on the side.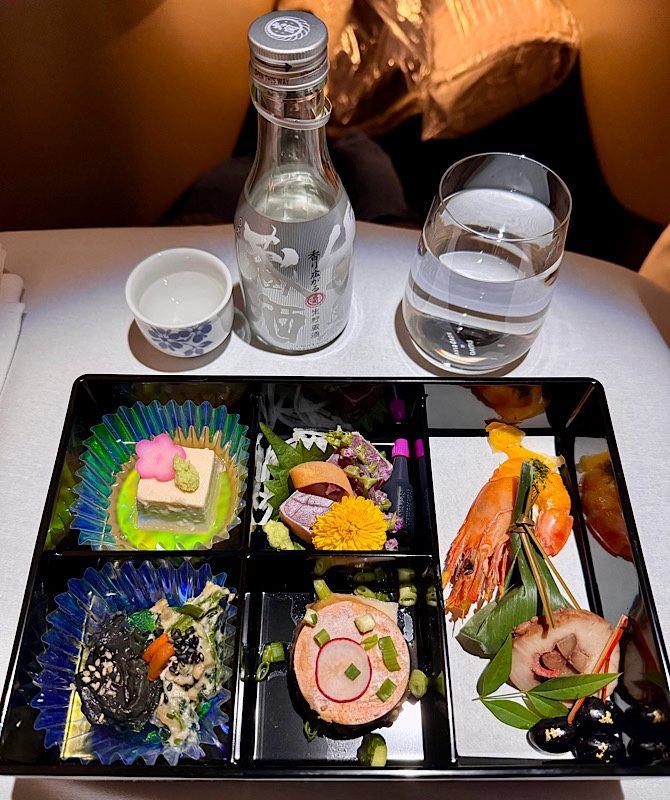 There was also a Main course of Dainomono, seasonal grilled fish (mackerel I was told), served with rice, miso soup, and pickles .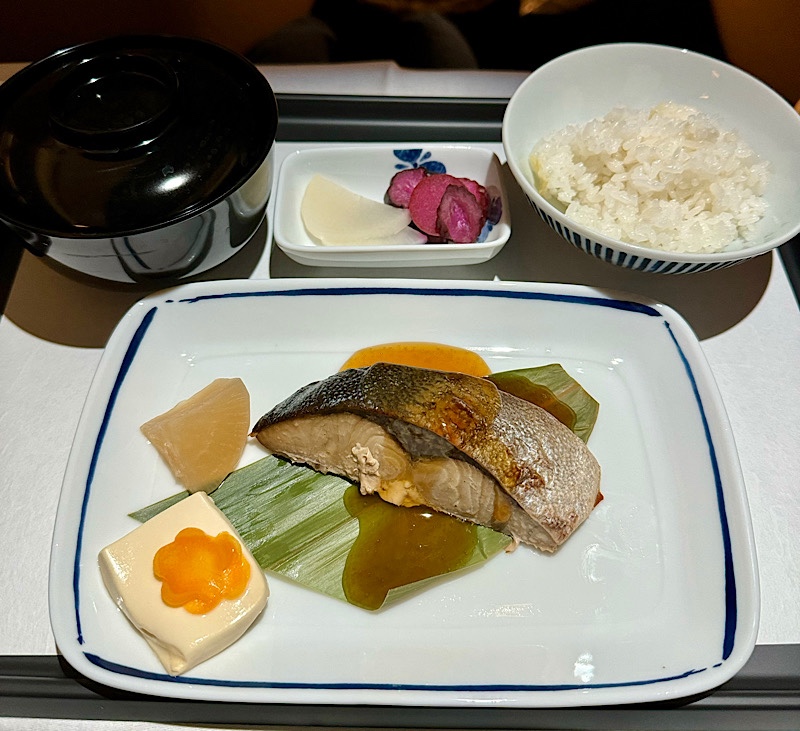 Followed by a desert: wagashi which came with a cup of green tea. Nice job Qantas… I was actually quite impressed with an airline meal; first time in years.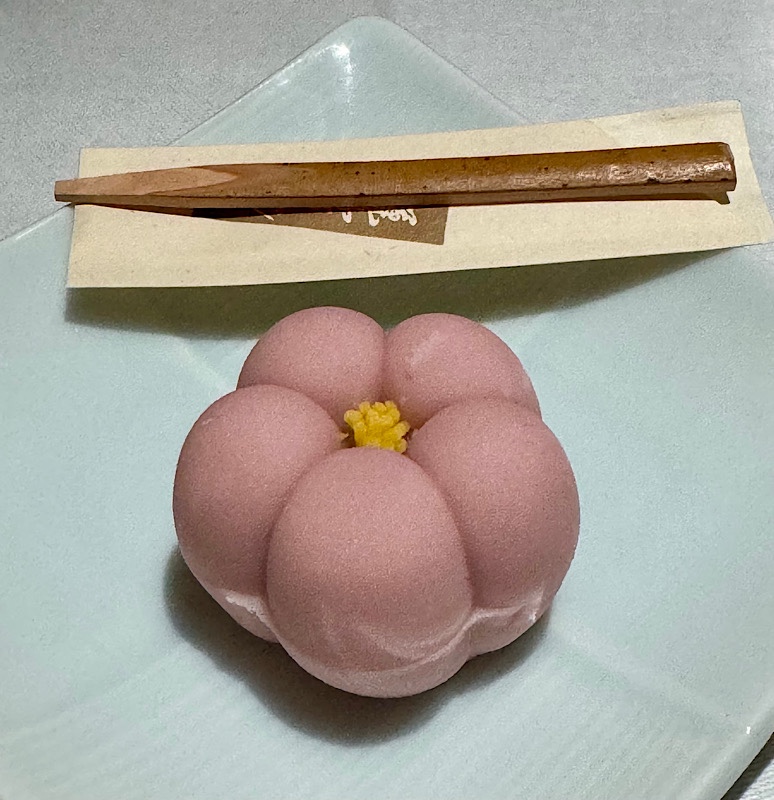 Unfortunately our flight wasn't as comfortable as it should have been – there was an ungodly glow coming from the 'no smoking' sign over our head which was a multiple of lumens brighter than any other 'no smoking' sign in the rest of the cabin! I was wearing an eye mask and trying to hide under my pillow and still couldn't block it out. Also the cabin temperature was too warm… which is weird because we always travel expecting to freeze on flights, but at one point when I got up to use the bathroom at 2am, I walked down the aisle and noticed that nearly everyone had kicked off their blankets, so it wasn't just me being Goldilocks (for a change!).
Other than that our flight was uneventful, which is just how we like them. Getting through Brisbane Airport was no problem and our cabbie was even super friendly and competent! All up it was a great transit* taking about 22 hours from leaving Izu to walking in the door at home.
Sayonara, Japan – for now.
* One slight hiccough of my own creation … I left my iPad on the plane! I never do things like that. Ever. But the stupid thing has a grey cover, the exact same colour of the side table of the business capsules so I can see how after not enough sleep and feeling a bit fatigued, I totally didn't notice it. Oh well, thanks to the "find my device" and a bit of Googling to find the international airport's lost property, I managed to get it back a few hours later – but that did mean driving back to the airport again! I swear our cars know the way tot he airports on autopilot.