Rabaul is a township in East New Britain province, on the island of New Britain.Rabaul was the provincial capital and was considered the most important settlement in the province until it was destroyed in 1994 by a volcanic eruption directly across the bay from the township.  Prior to the eruption there was a population of some 18,000 people living in Rabaul, but now the population sits at approximately 4,000 people.
Again, because we had received limited shore information on board from any Destination Experts, we did not know what to expect, but being another town stop with many cultural sites and historically significant WWII places nearby, we decided to take a ship excursion to view the old Japanese war tunnels, the Kokopo War & Cultural Museum, Queen Emma's Steps and the Bita Paka War Cemetery.
We were a little late arriving into Rabaul, thanks to the tardiness of the pilot arriving on ship – the islanders, much like the famed 'Fiji Time' have a fluid sense of time compared to those of us living in western societies who are ruled by our watches and clocks.  Which is fine, it actually probably very good for us to not get worked up over our schedules on occasion, but not when these guys had morning tours and afternoons tours to get through and once we were shuffled off the ship and onto minibuses, we had guides and drives determined to make up that lost time!
Our first stop was to the Japanese war tunnels, which we reached by driving at break neck speed, over pitted and potholed damaged roads in minibuses with cracked windscreens, no air conditioning and few, if any, seat belts.  :/  This was not entirely surprising, I have been on tours in the islands in the past, and was not expecting air conditioned coaches with refreshing towelettes and ice cold drinks or anything… it's a miracle we arrived at our stops safely, but arrive we did.  The Japanese apparently dug 360 miles of tunnels through this region, and we were taken to see a section that was about oh, maybe 20m into a cliff face.  O.o   The tunnel we were taken to was much larger than I was expecting – I guess I was thinking Gallipoli type trenches, instead we were greeted by a huge entrance approximately 5 meters tall and 4 meters wide, that housed some rusted old Japanese barges.  We were all hurried in to have a look, climb up onto a rickety viewing platform and then hurried out to our minibuses to depart.  Our stop at the tunnel was barely 10 minutes, some of our group did not have time to get up the view platform, and unfortunately, the only piece of information I gleaned here, was that there is 360 plus mile of tunnels throughout the islands and that much of them were dug by prisoners of war and captured natives.
After our very quick stop at the Japanese tunnels, we were bumped and bustled along more broken roadways to the Kokopo War & Cultural Museum.  Our guide, whose name I did not catch, because she was so quietly spoken in the noisy windows open environment of the mini-bus, told us when we stopped at the museum, we would have 25 minutes to explore the centre.  Much of the centre was outside artefacts on display – old tanks, jeeps, machine guns, bomb casings, a downed aircraft… all sorts of interesting things that are sitting in the front yard of the museum, slowly rusting away where they sat.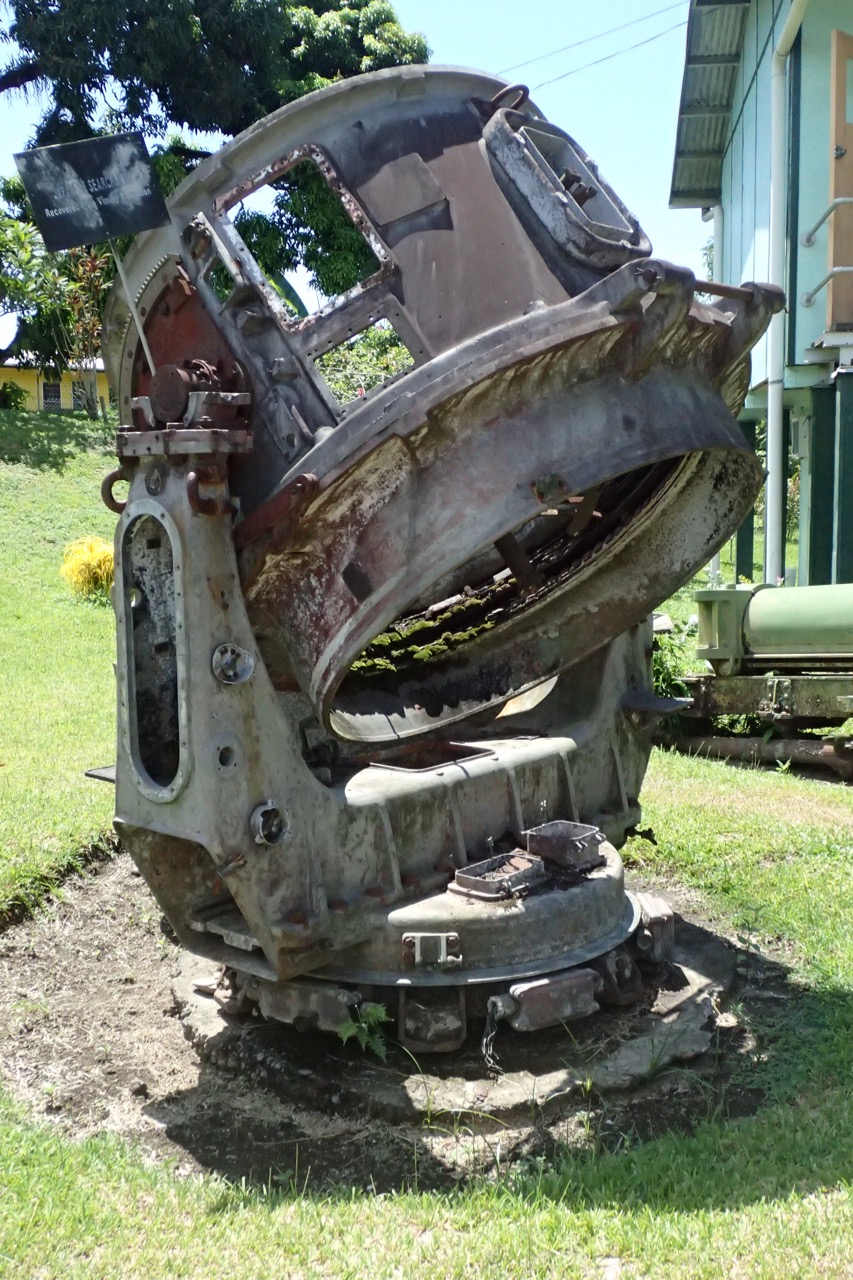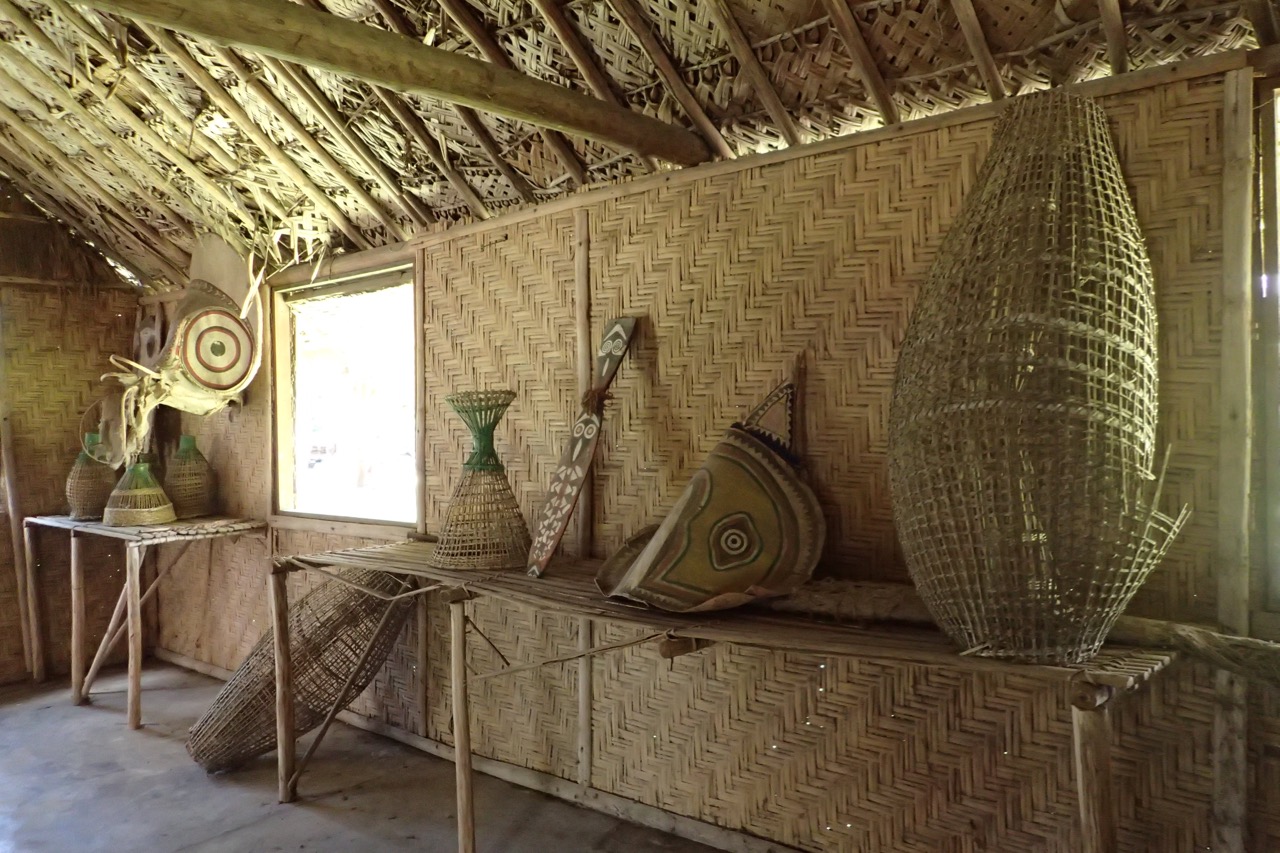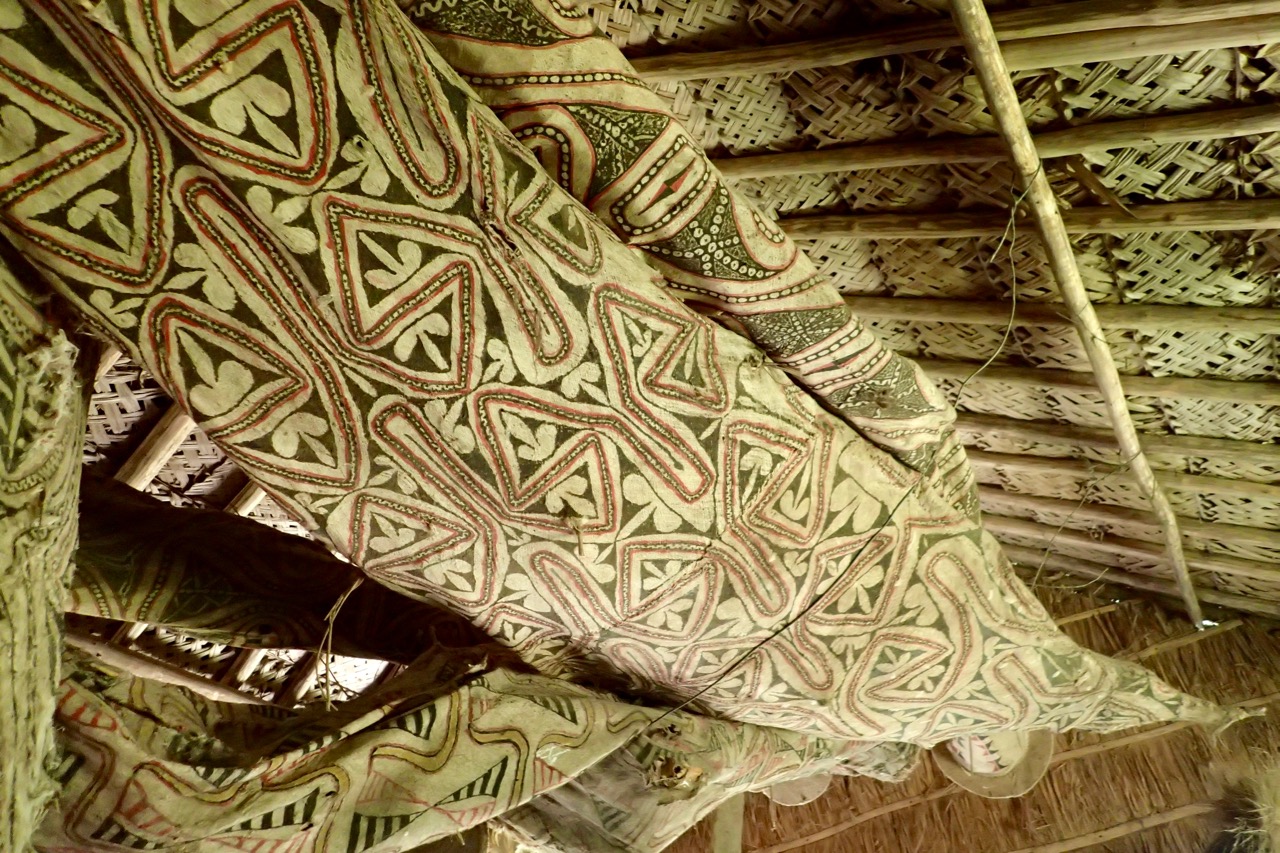 We had barely made it through the front section of the museum and had just stuck our heads into the 'Cultural Exhibit' building, when a man with a megaphone (from one of the other minibuses) started telling us that it was time to leave.  We had been there a scant 13 minutes by my phone's clock, and I was unimpressed at being rushed out.  I managed to stick my head inside the Cultural Exhibit for a few moments, but did not get into the museum proper to see any of the photographs and memorabilia that I am told is on display there.
Hustled back onto the buses, I was quite taken aback when we were drive LITERALLY about 60 meters down the road to a resort hotel which sits now, where the palace of a very wealthy and influential local woman, Emma Coe, known affectionately as Queen Emma, once sat.  All that remained now were the white steps of her palatial mansion.  She sounds like quite the character, but I sat listening to a representative of the resort telling us about her very interesting life, wishing I was back at the museum!  After another 10 minute stop here, we were back on our death trap buses and headed for the Bita Paka War Cemetery.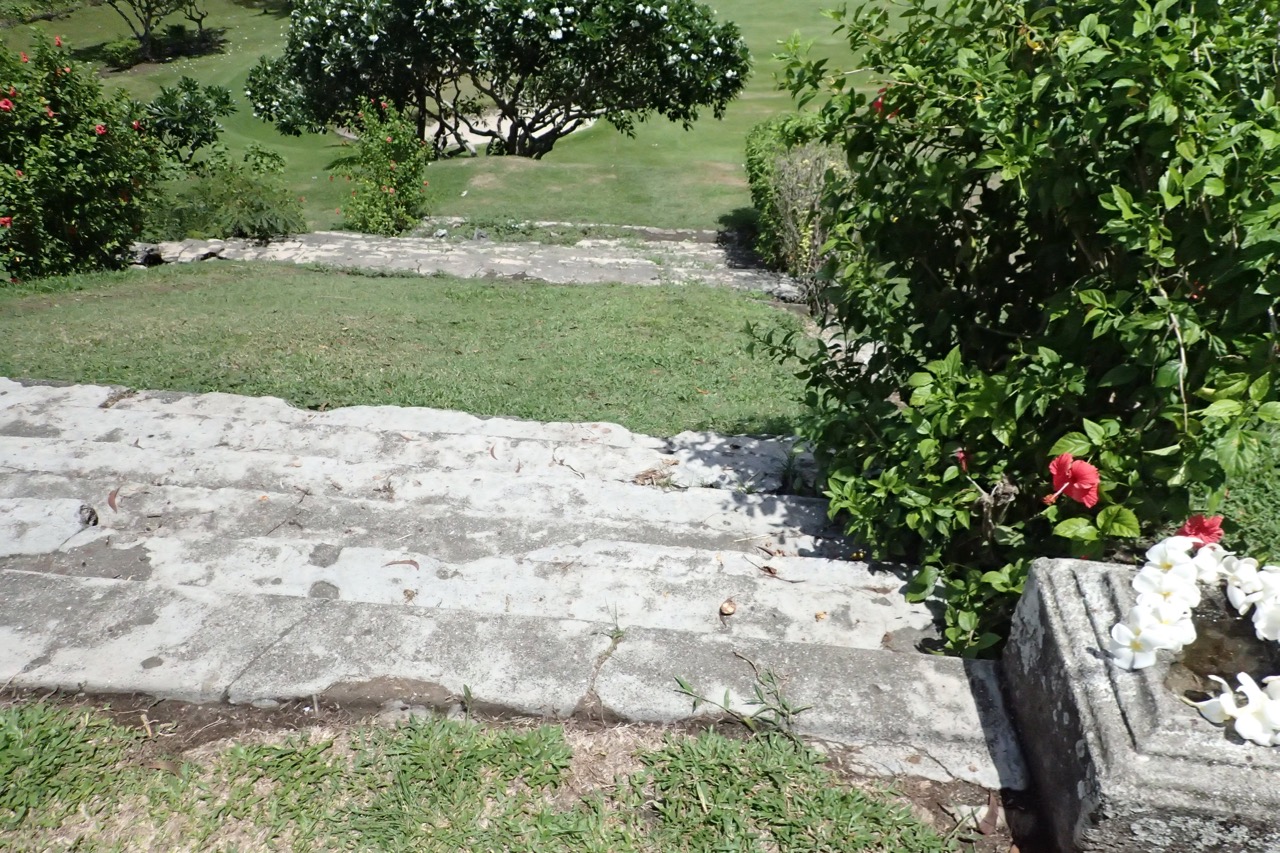 On the way to the Cemetery, we passed a huge crowd of people walking along the side of the road in brightly coloured dresses, singing and waving palm fronds.  As we drove past I saw at the front of the crowd, a man holding a (very rudimentary) framed painting of what appeared to be Jesus Christ, and another carrying a largish, 4′ or so, heavy wooden cross.  I asked the guide if it was a special day, she replied, "Sunday." and then a little further on, "They Catholic." which lead to the conclusion that this was the normal Sunday march to church for a great number of people in Rabaul.
The Bita Paka War Cemetery was established in 1945, and is located near the old Bita Paka wireless station, just south of the town of Rabaul.  The cemetery is managed and up-kept by the Commonwealth War Graves Commission, and here we saw the cemetery contains the graves of many Australian and Commonwealth soldiers killed during the operations of WWII or those who died as prisoners of war.  Like most war cemeteries, Lone Pine in Gallipoli, Arlington near Washington, this beautiful and quiet place was very solemn.  There were monuments with markers of the names of fallen soldiers listing them by battalion and unit, as well as a large lawn cemetery, many headstones reflecting the ultimate futility of war with their, 'an Australian Soldier' epitaph.  One man in our tour group, stood proudly in front of the large stone cross that dominates the central memorial area, pulled off a smart salute, and started to cry – his father was buried in this cemetery… a father he had never met.  Several other people were gently weeping as they wandered through reading the names of those brave young men who lost their lives in WWII.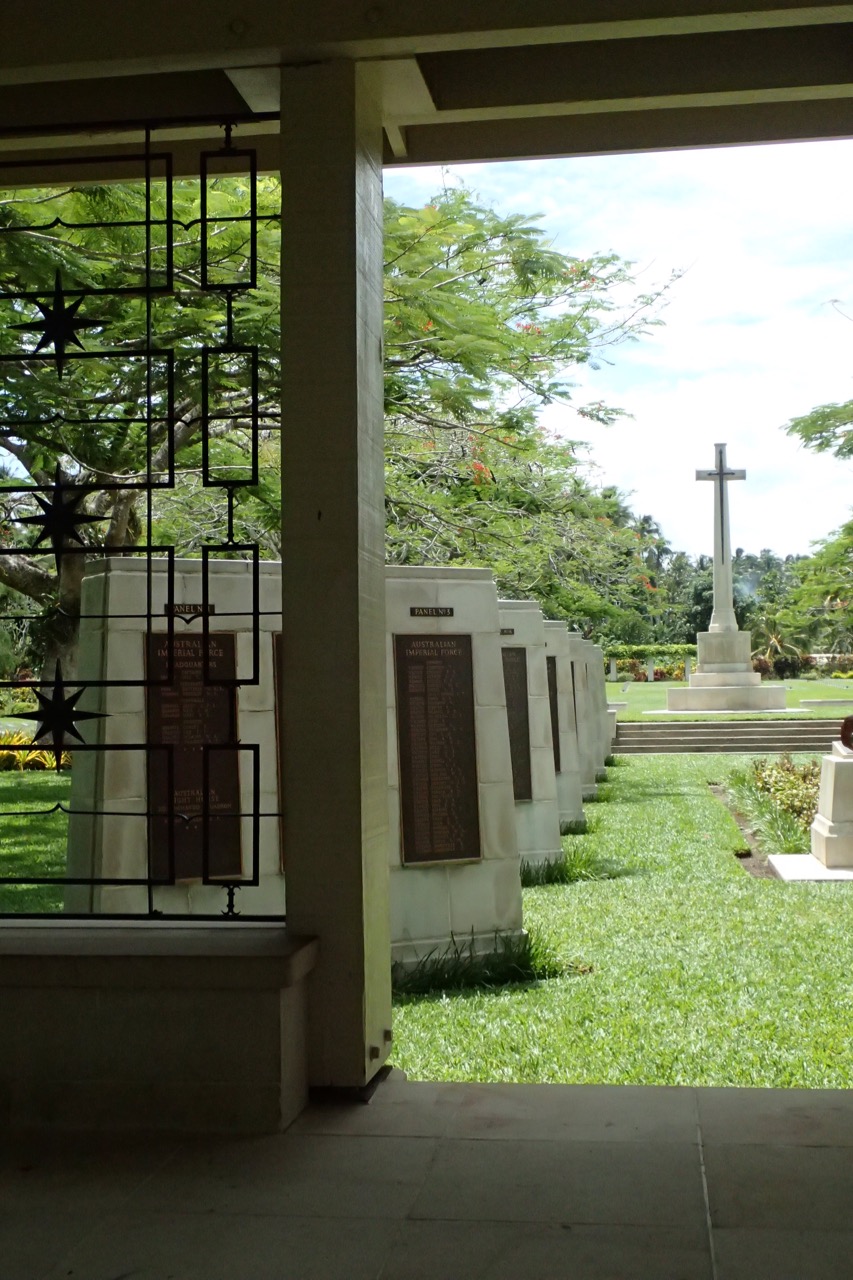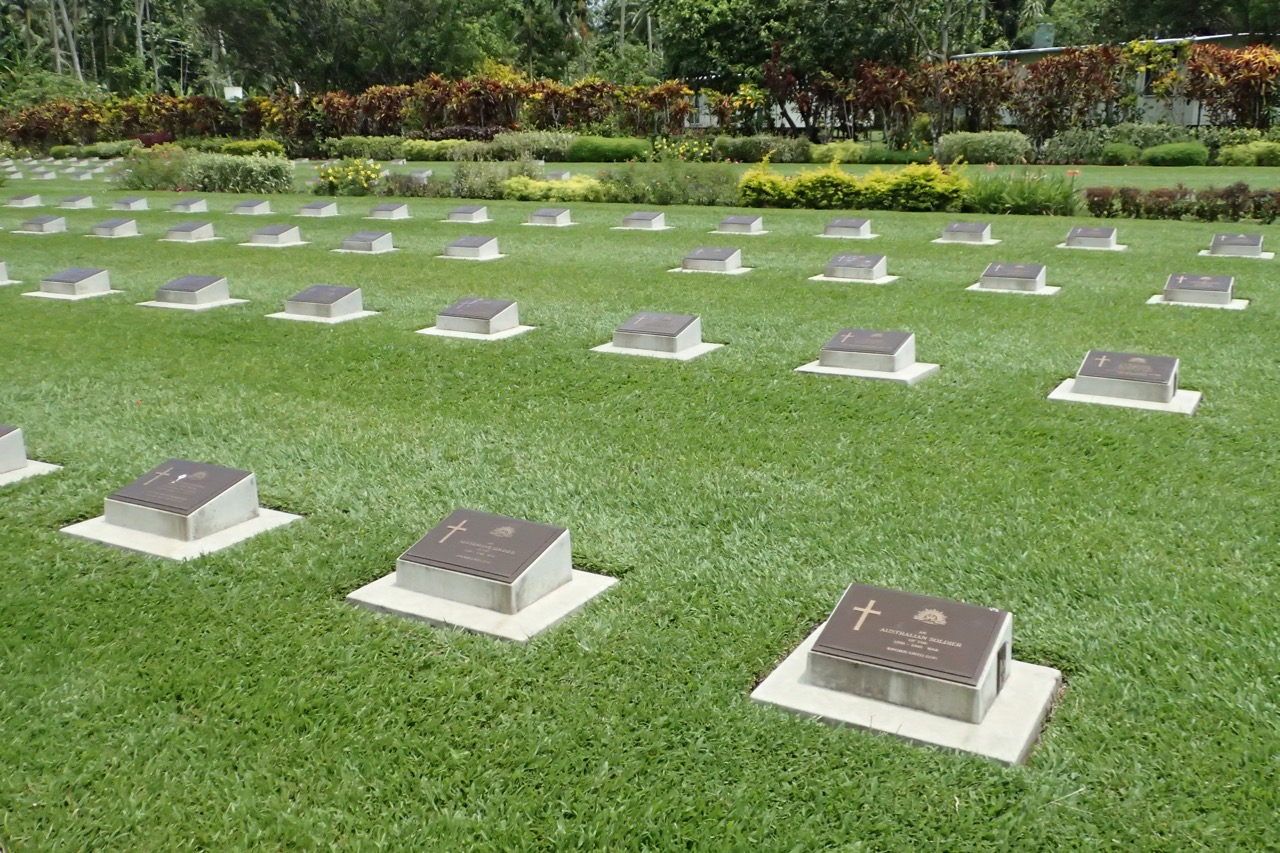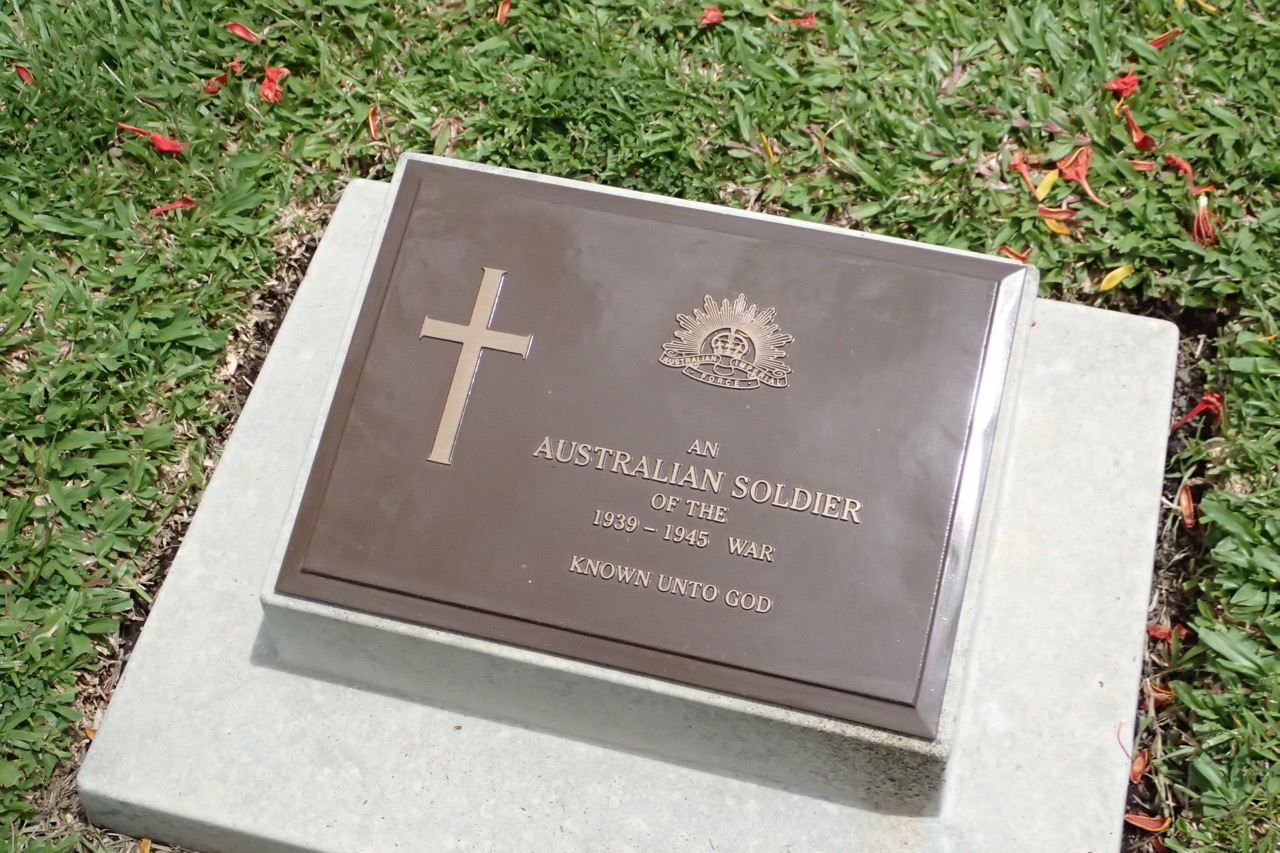 That is, right up until the guy with the megaphone climbed up onto a chair and said, "If you want me to shut up, you better get back on your bus!"  I cringed at the insensitivity of the call to return to our vehicles, and we dutifully left the cemetery for the long drive back the way we came to get to the cruise ship.  We had left the ship 45 mins late, and arrived back 20 mins later than our originally scheduled return time.
We have booked many Princess cruise shore excursions – in New Zealand, Alaska, Japan, Scotland, Norway, Iceland… all over the place.  And never have I had such a rushed, dodgy experience.  Our guide was all but useless, she spoke so quietly that I could not hear her, even though I was sitting directly behind her, and the information she did try to impart was written down on some printed pages that she was reading off – we would have been better off if someone else from the group had taken her pages and read them aloud.  It was a very disappointing tour – to be rushed through these historical sites and to miss half the exhibits at the museum, not to mention the inappropriate attempt at humour at the cemetery when calling everyone back to the minibuses.  This would have been a great day out – if we 1) had the allotted time at each site that we were supposed to have, and were not rushed through by guides trying to make up for the fact the ship got in late, 2) had a guide whose English was good enough to engage on her subject matter and 3) a little sensitivity training was provided to those taking us to these places.
Due to the long uncomfortable ride, it felt like a very long morning indeed, and eventually I decided to write a letter to the Shorex Manager on the ship – in as constructive a manner as I could muster – with a view to seeing these tours improve in the future… or at the very least for the guides to understand that if we get in late, we return late.  Still, glad I did a tour.  Rabaul the township looked like a depressing sort of place – still recovering from the volcano in 1994.