The Butchart Gardens in Victoria on Vancouver Island are world famous gardens that attract visitors from all over the world.  Most people get to see them in the middle of summer with the Sunken Garden looking somewhat like this:
But being here in the middle of winter, our experience was going to be somewhat different.  The Gardens were started in 1904 by Jennie and Robert Pim Butchart.  They had made their living from a concrete factory and had moved to this part of Vancouver Island for its rich limestone deposits.  Once the quarry was mined out – this area formed the basis of a pleasure garden which was designed and built on by various landscape architects over the following century, pretty much.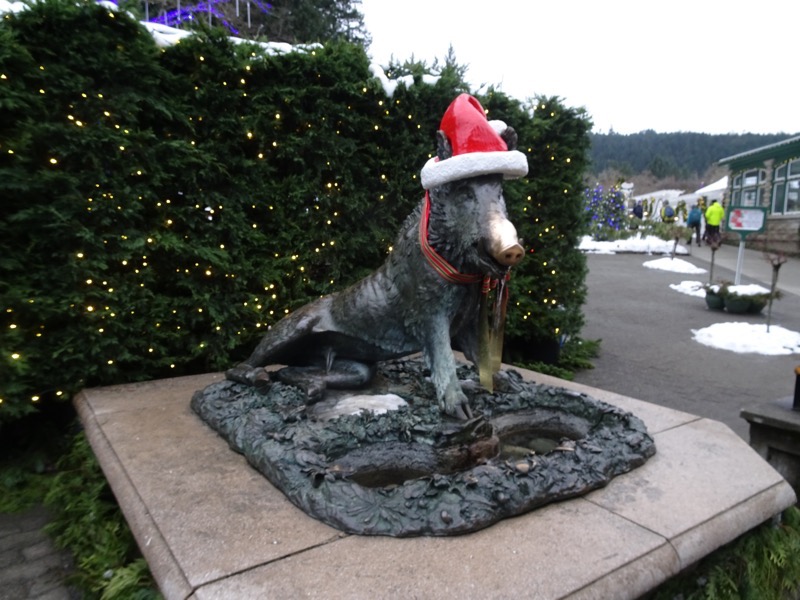 At the moment there is an unsurprising Christmas theme running through the temporary displays that have been dotted throughout the gardens.  Based on the 12 Days of Christmas, I managed to snap some pics of some of them – but probably not all!
Three French Hens: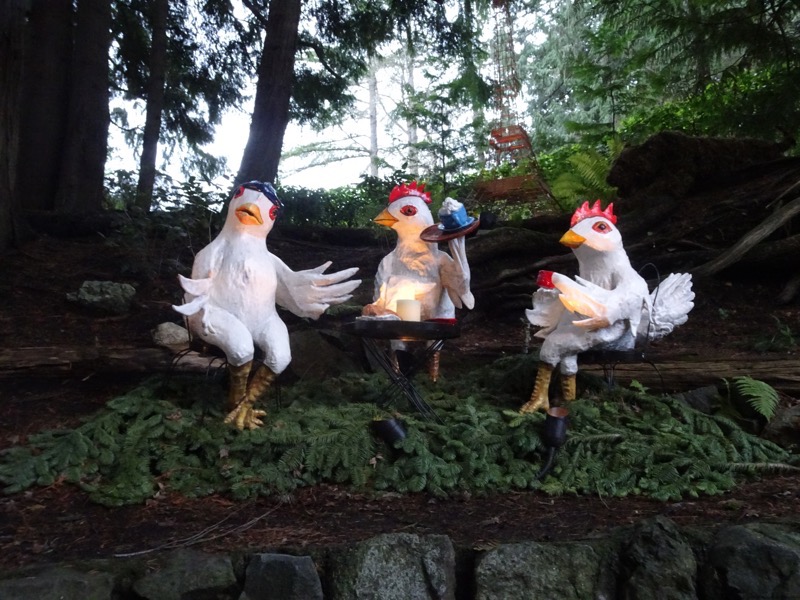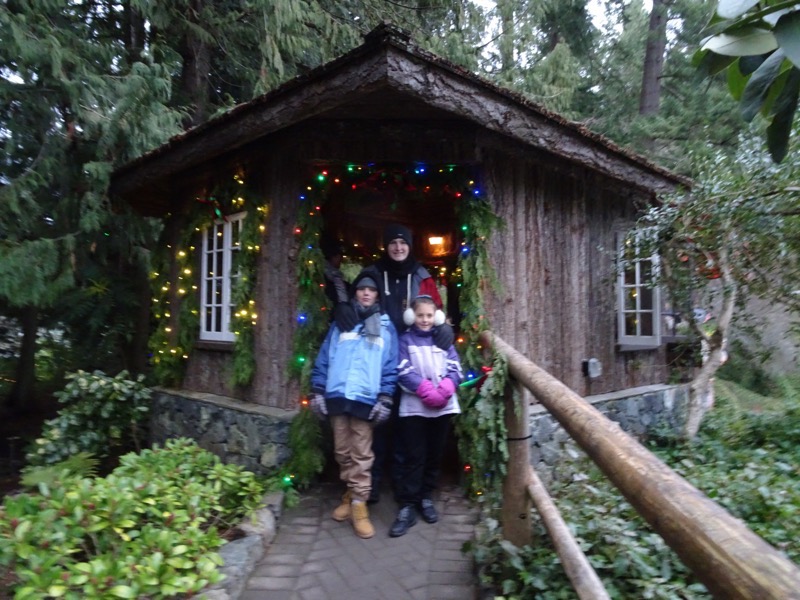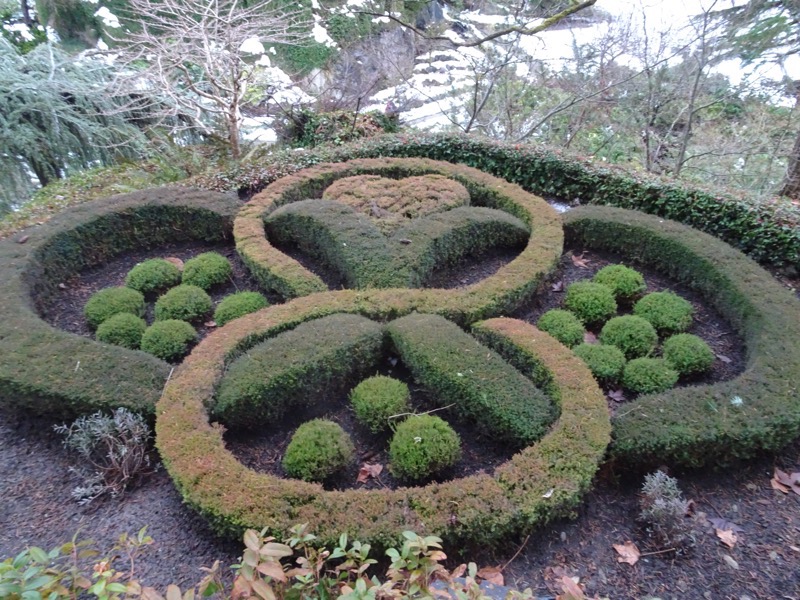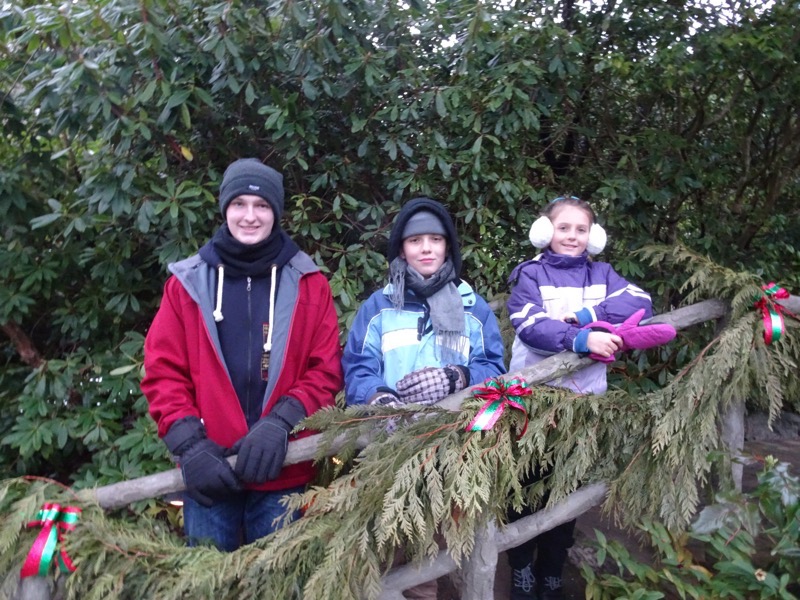 The Rose Carousel at the centre of the gardens: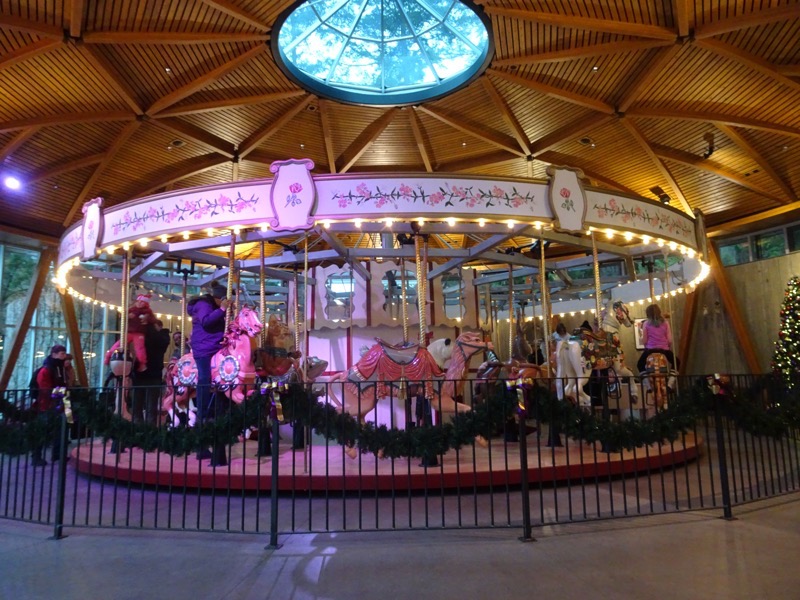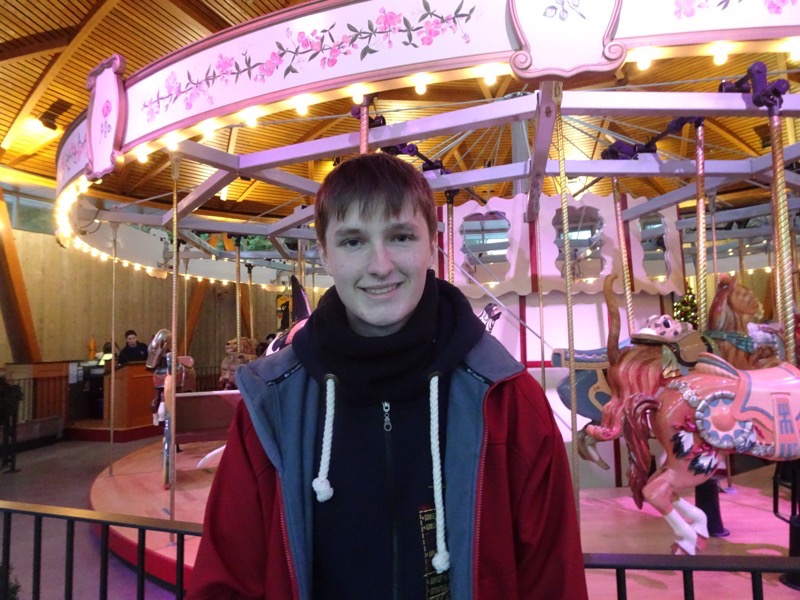 Totem poles that were given to the gardens to celebrate the 100th Anniversary of the gardens.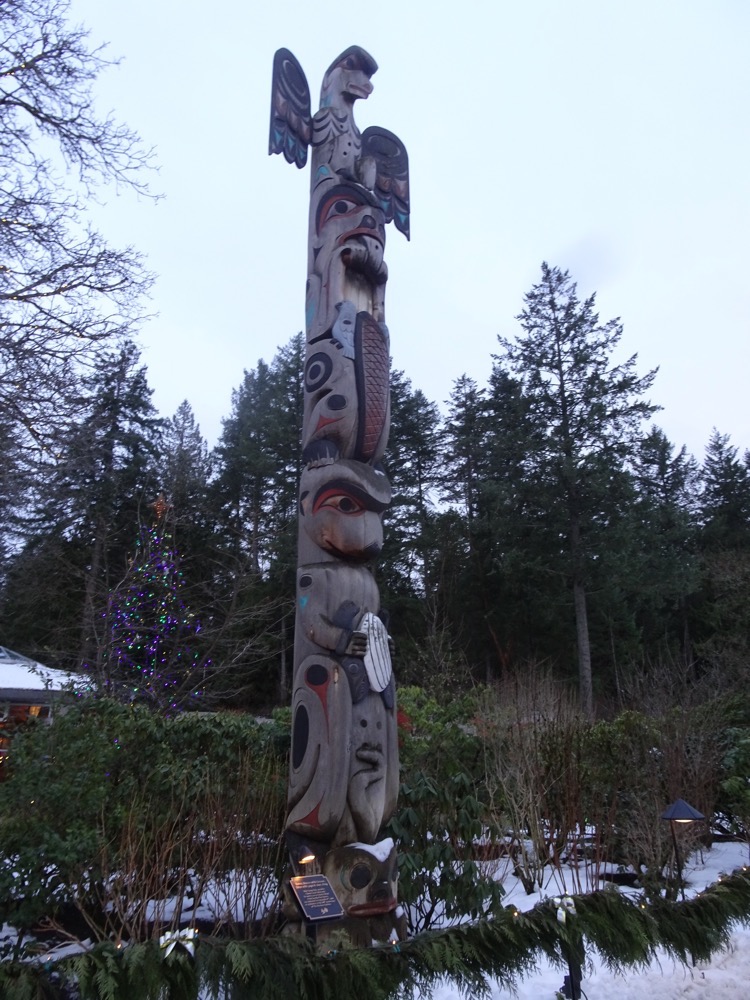 Complete with otters!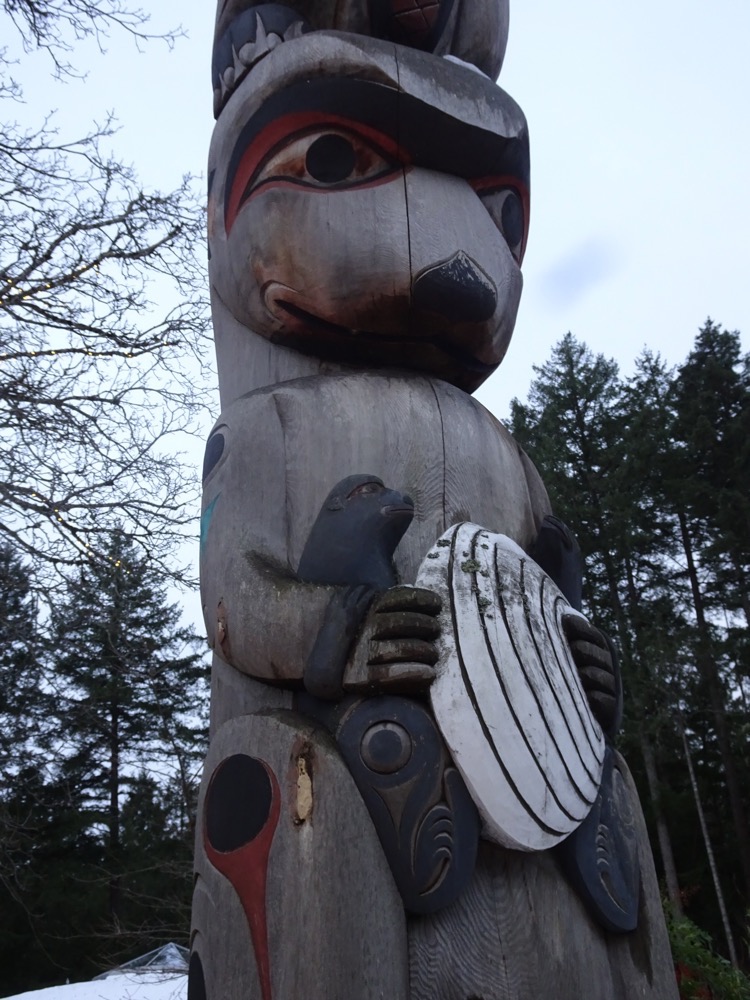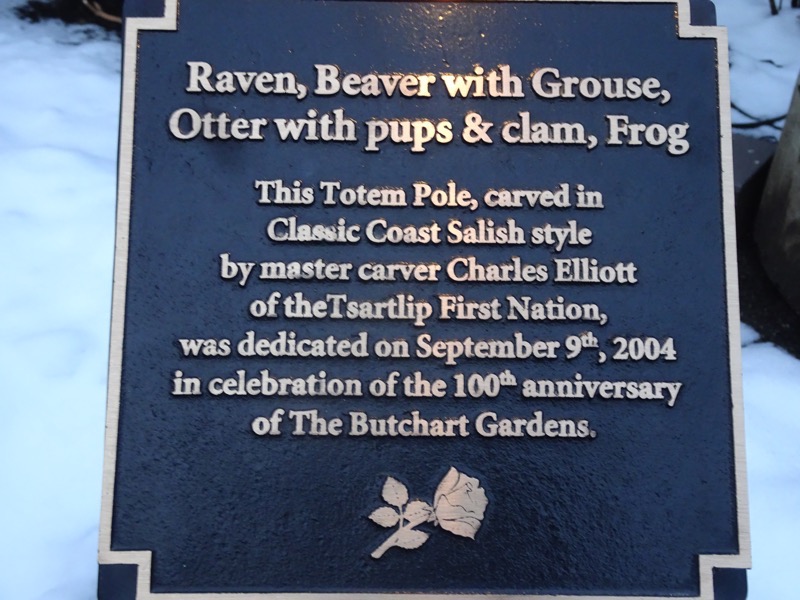 One very cold Teenager: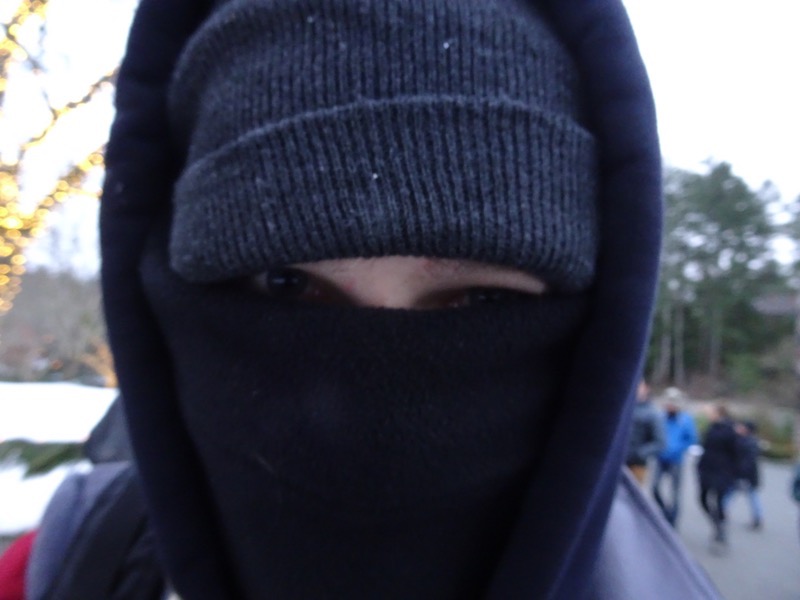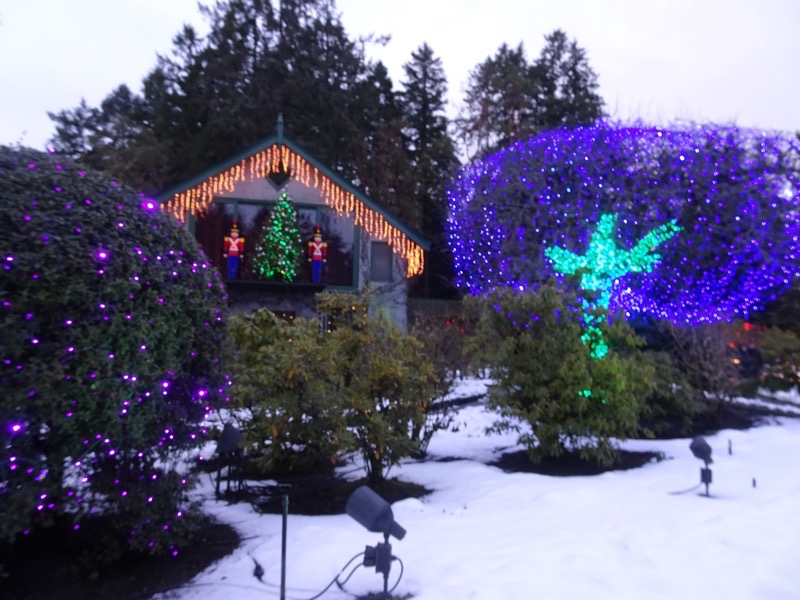 A dragon fountain near the entrance to the Japanese Gardens.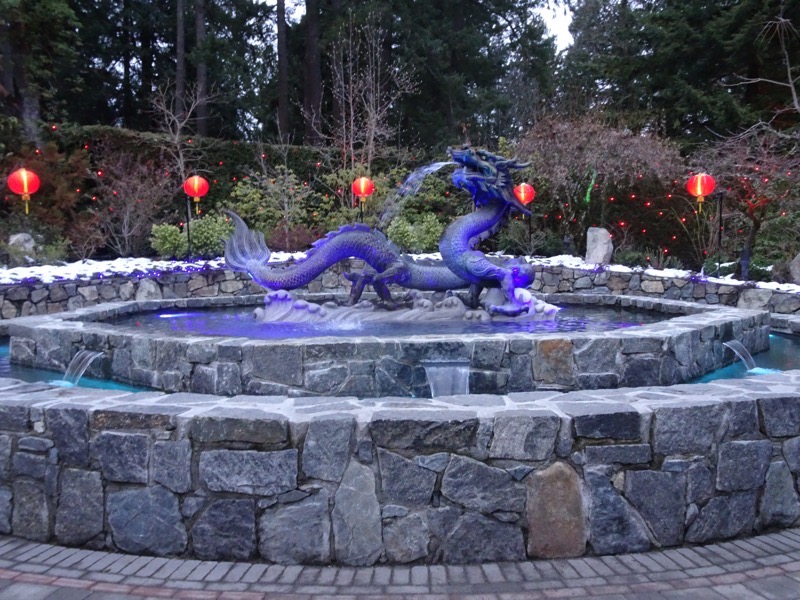 The famous Rose Garden, with all the rose bushes hidden under the snow!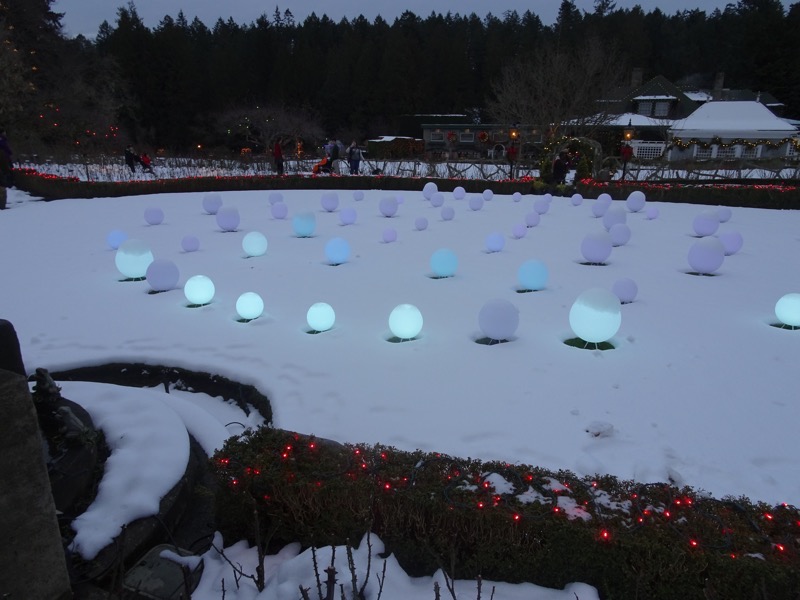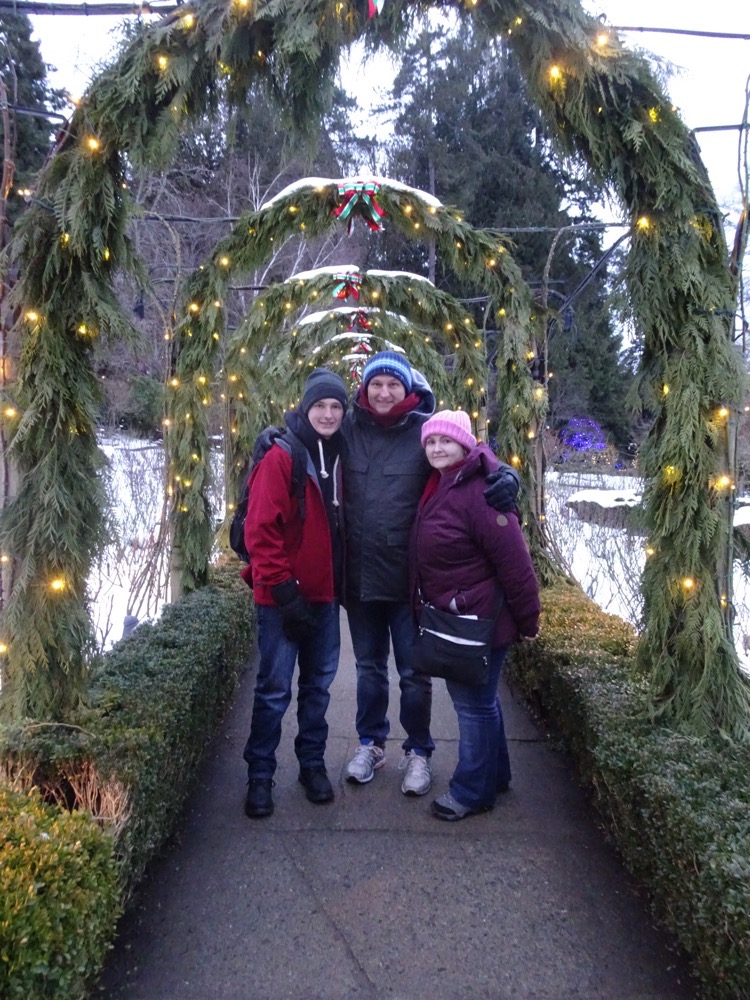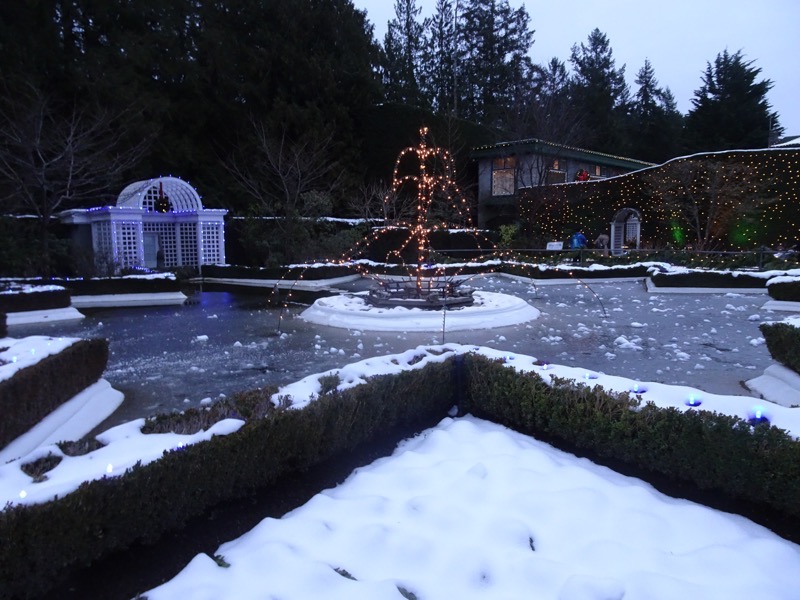 Lords A Leaping: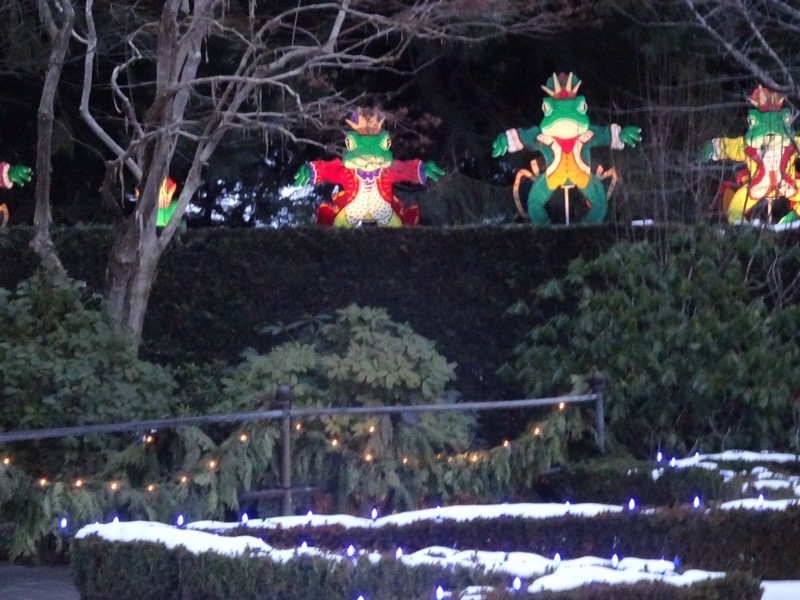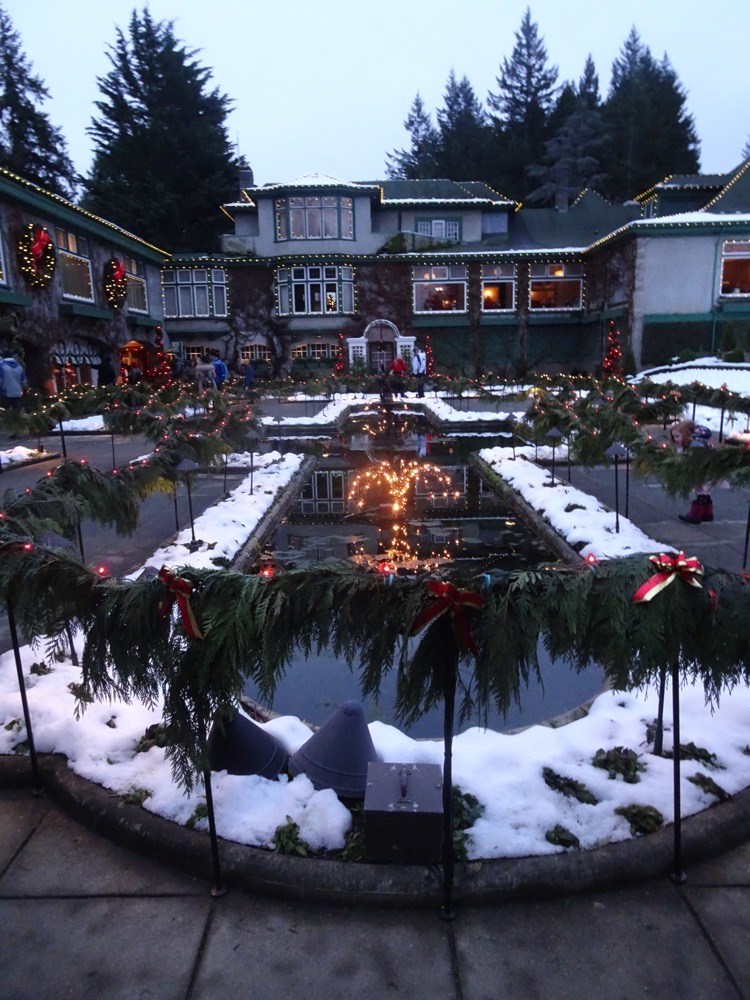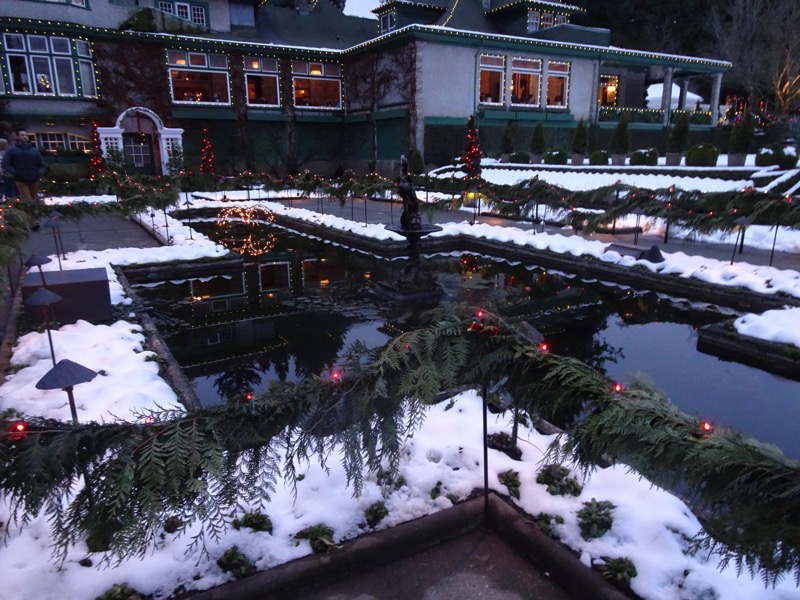 At this point, we decided we needed to head indoors to warm up a bit – so we visited the gift shop and found ourselves a crazy variety of salted caramel hot chocolates and weird eggnog lattes.  After warming up we braved the gardens again for another quick whip around in the dark with the park all lit up for Christmas.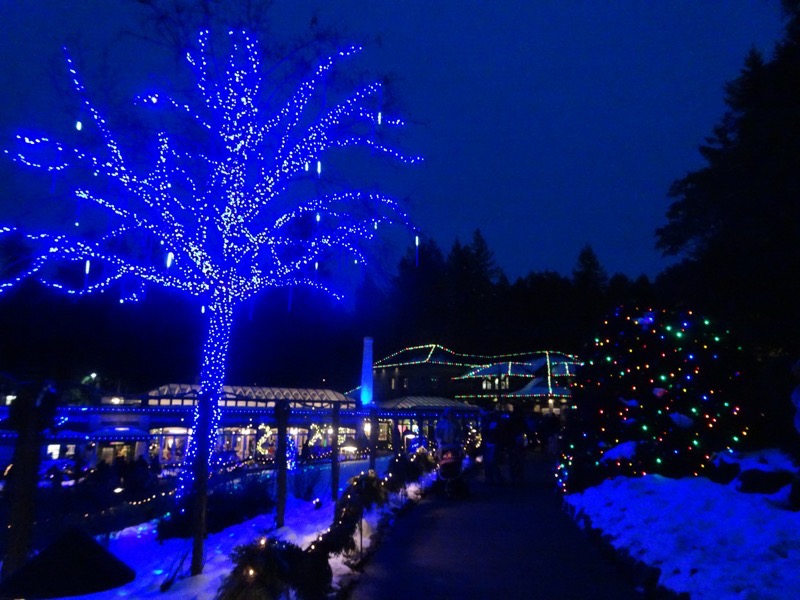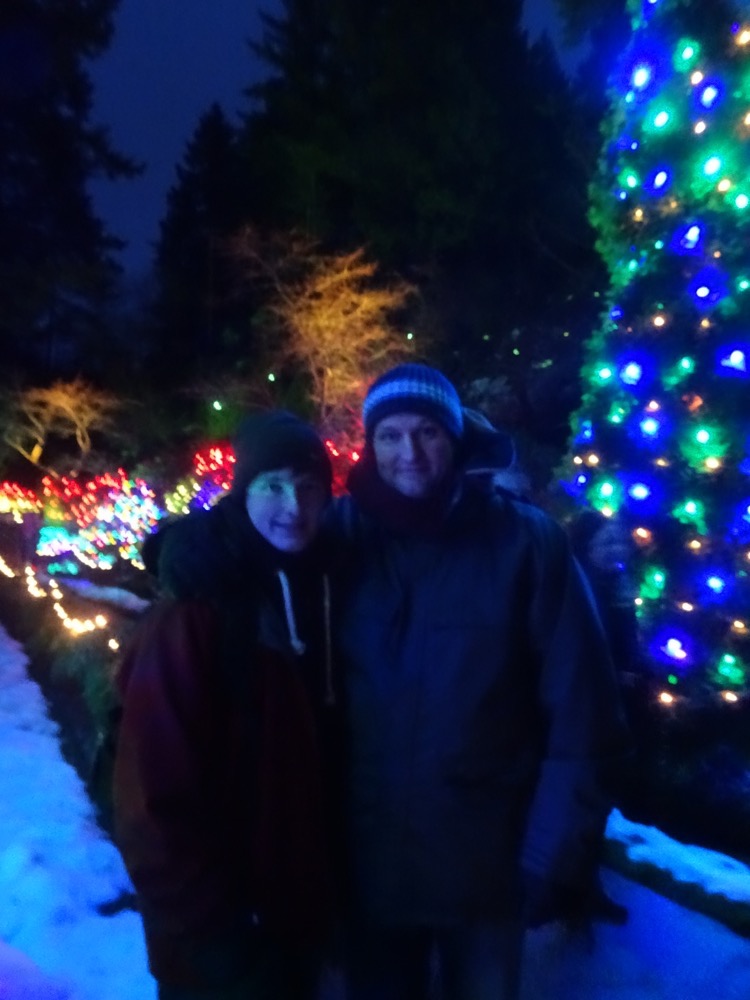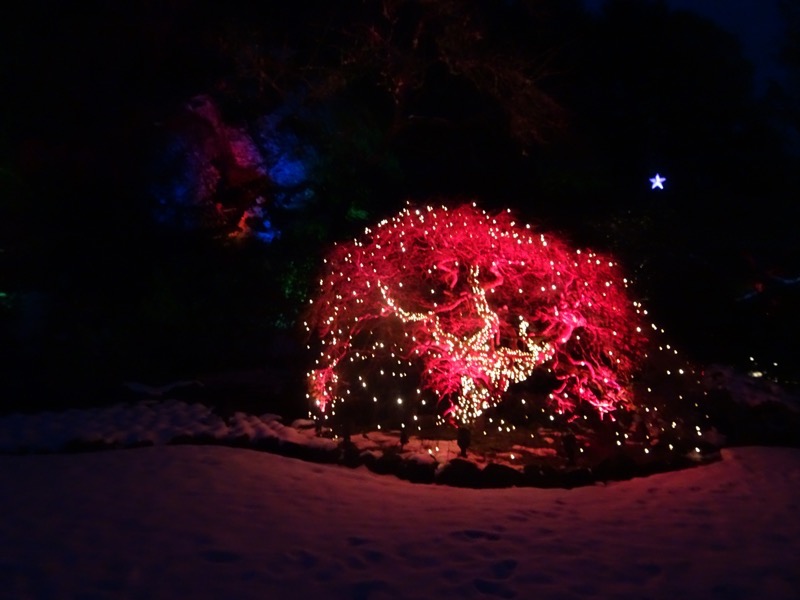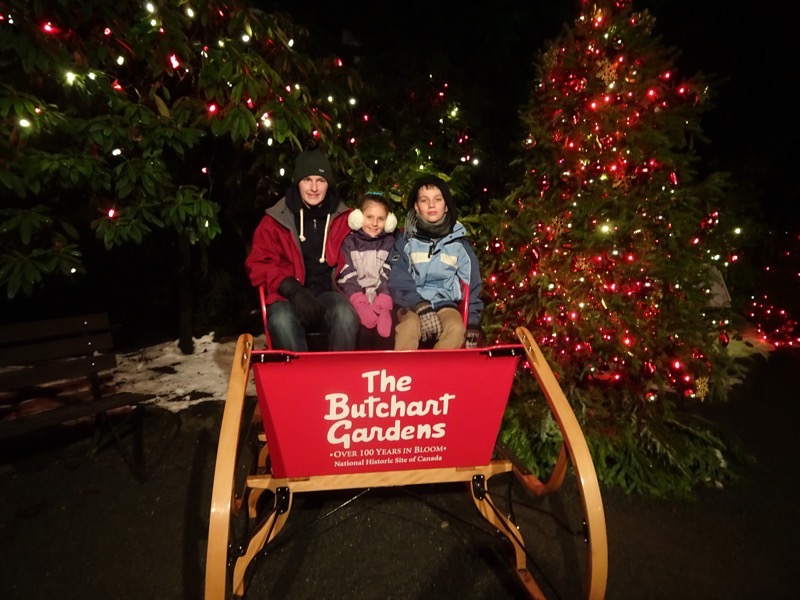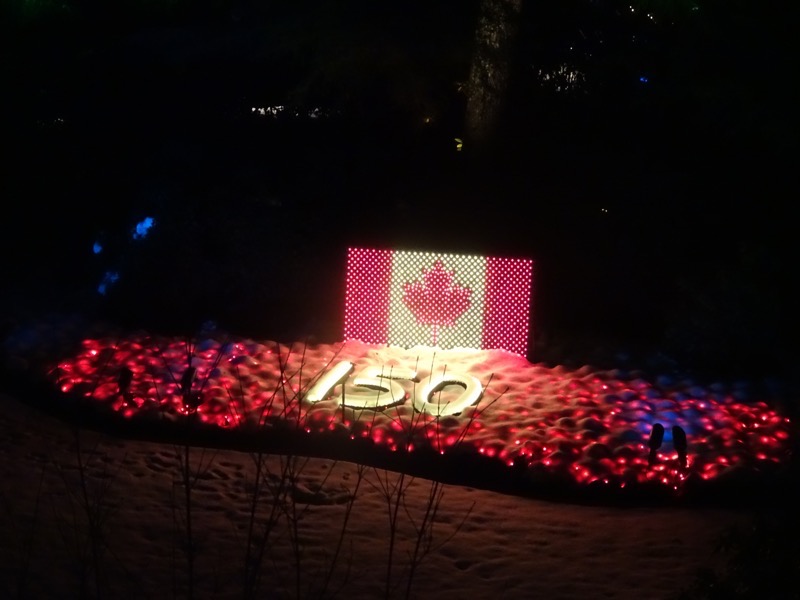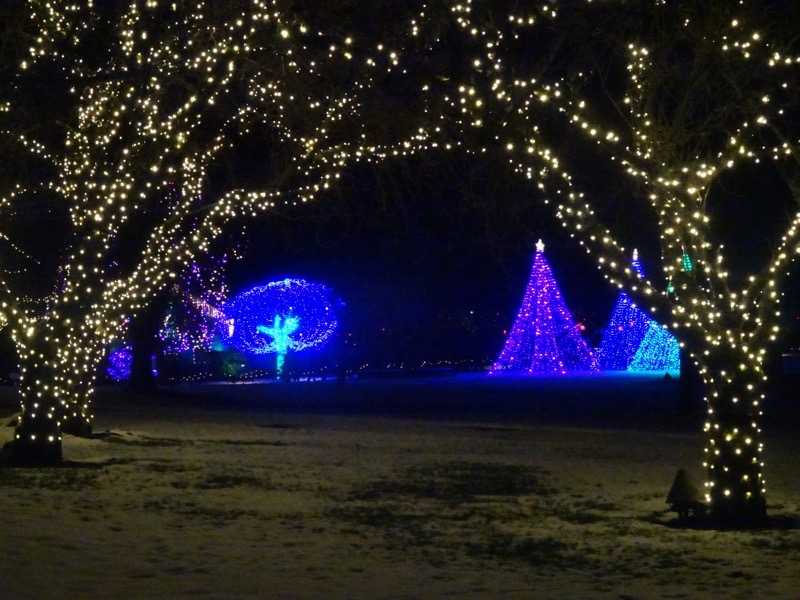 The Sunken Gardens all covered in Christmas lights.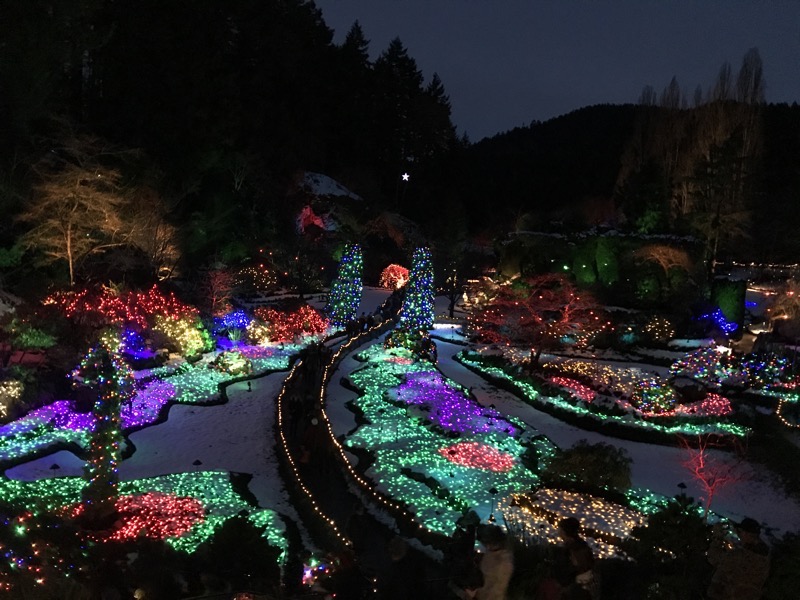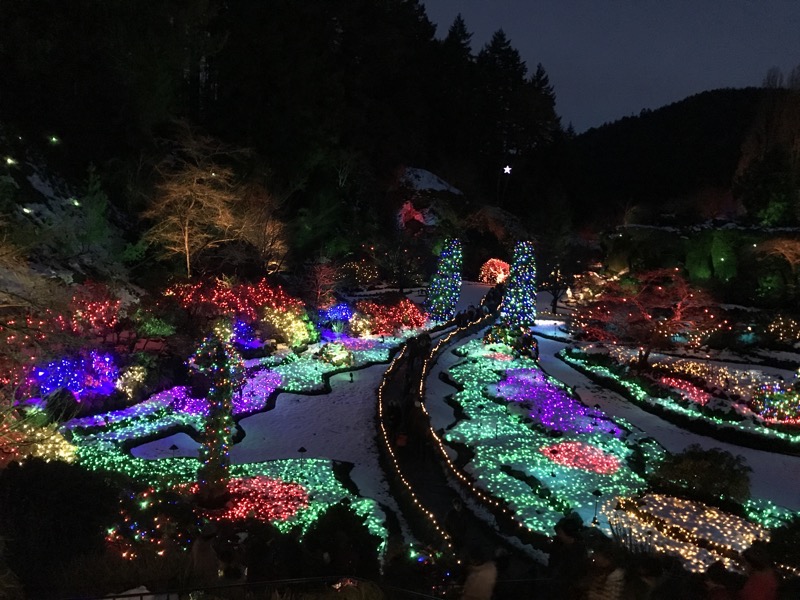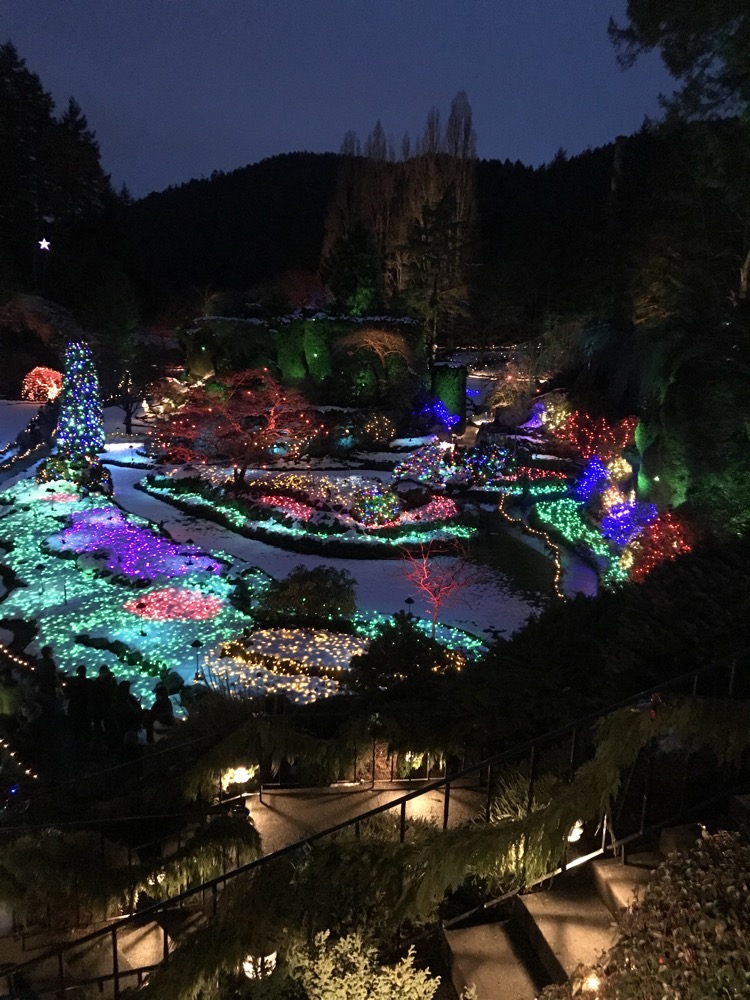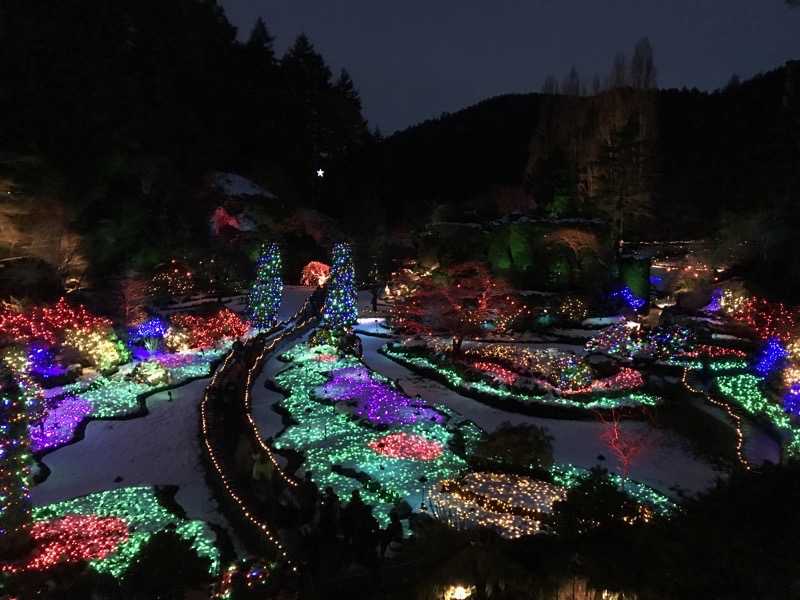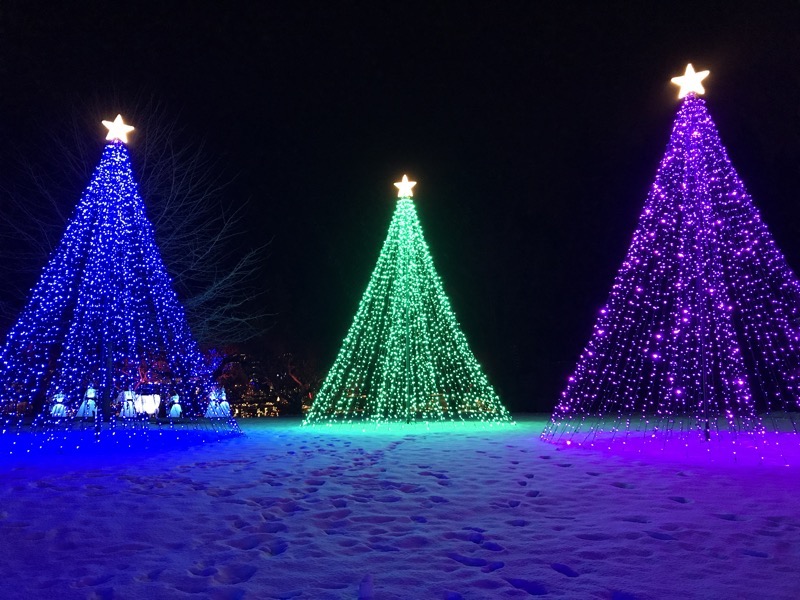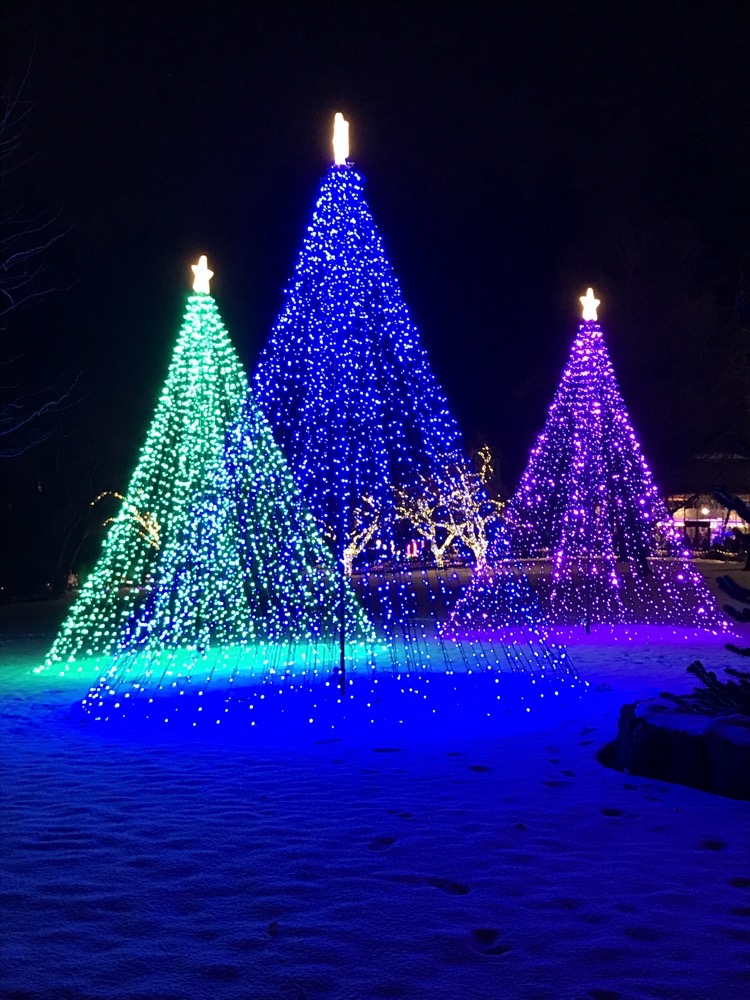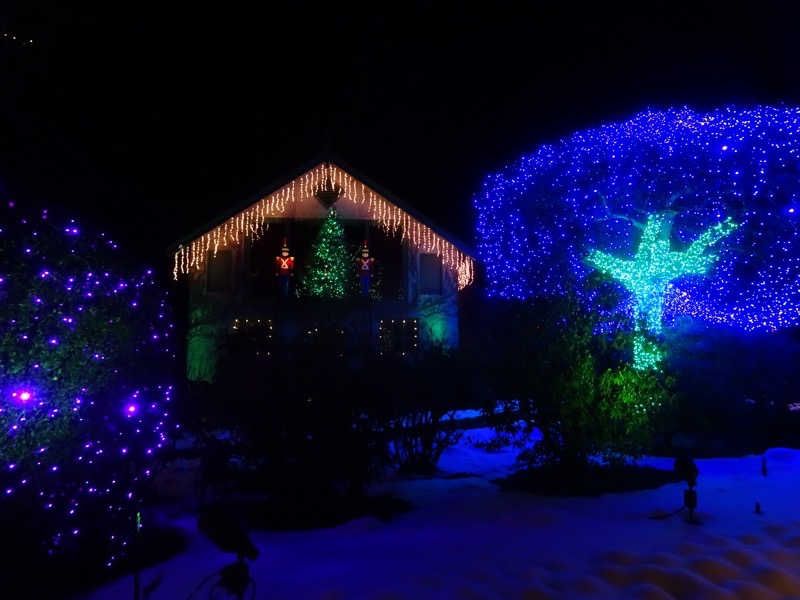 Maids a Milking: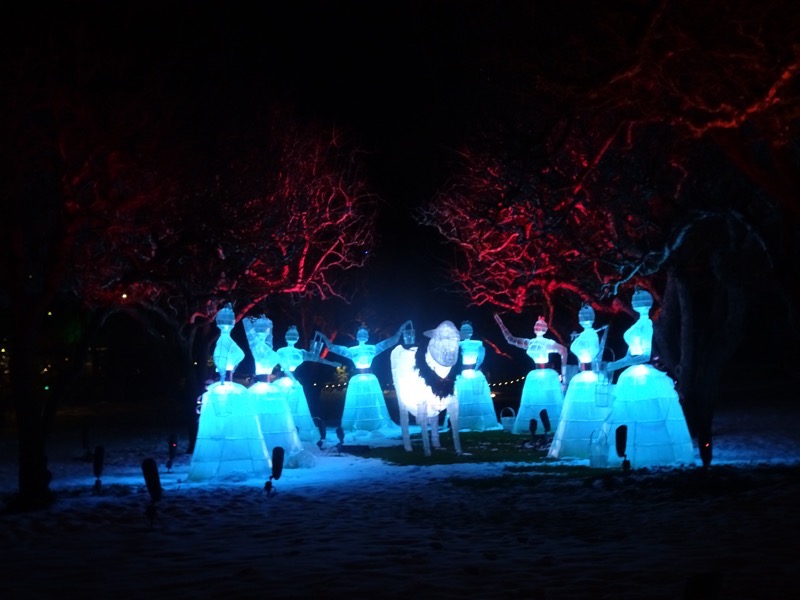 We had a wonderful, if freezing cold, visit to the Gardens, and stopped on the way back for another typical Canadian experience – A&W burgers and frosty mugs of root beer for dinner! Seriously?  Slushy root beer in this weather?  🙂