I can't remember how old I was when I first saw Zefferelli's Romeo and Juliet, but I'm pretty sure I was well and truly way too young to even partially comprehend exactly what I was watching, let alone the take in the nuances of the unparalleled tragic brilliance of what is arguably Shakespeare's most famous and poignant play.
It was however, one of those movies that, even though I saw it when I was quite young, really stayed with me… and I think the dead/not dead/double suicide scene left an indelible mark on my impressionable developing psyche… but psychobabbling the impact that it may or may not have had on my notions of romantic love can be dissected on some other occasion!  😀
Anyway, I'm writing about it now, because I have recently found out that the actress who played Juliet in this particular version of the film, one Ms Olivia Hussey (yes, unfortunate name I know!) was only 15 at the time the film was made. This apparently meant she was too young to actually attend the film's premiere, because in 1968 it was given a rating of 18+ due to nudity… even though it was she herself who was the only person who actually appeared nude in the film!  How bizarre is that?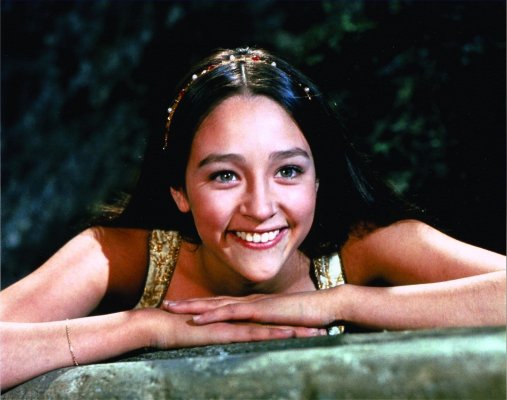 And while we are discussing her under aged status… how is it that this filmed representation of this 15 year old girl was not considered child pornography?  Was it because it's Hollywood and they damn well did what they chose back then?  Was it considered 'art'?  Or was it because the gravitas inherent in any Shakespearean play transcends such mundanity?  Either way the question was suitably sidestepped or ignored in order for it to be deemed suitable for a gaggle of very silly and impressionable teenage girls at the Catholic high school I attended…?   Go figure!