I'm not one for sweets so when I stumble upon something sweet that has a high probability of not being sickly sweet – I always want to try it.  So, saw this recipe for Lemon Squares and thought, 'yep, that looks like a bit of me'.  Will report back once I've had a chance to try it.  In the meantime, I'm saving it here to find it easily.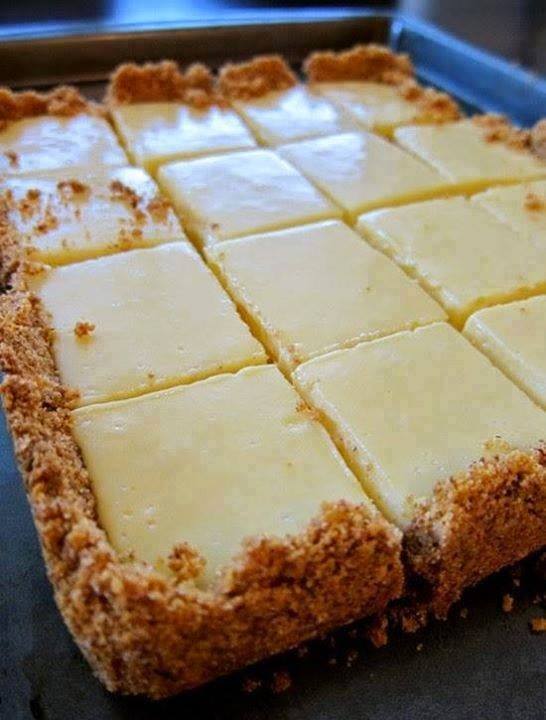 CREAMY LEMON SQUARES
INGREDIENTS:
FOR THE CRUST
4 tablespoons butter, melted and cooled, plus more for pan
1-1/2 cup digestive biscuits, crumbed
1/4 cup sugar
FOR THE FILLING
2 large egg yolks
1 can (14 ounces) sweetened condensed milk
1/2 cup fresh lemon juice (3 lemons)
DIRECTIONS:
*Preheat oven to 350F / 180C degrees.
*Brush a square baking dish with melted butter.
*Crush biscuits
*Then add in sugar and butter and blend to mix.
*Press mixture into bottom of prepared pan.
*Bake until lightly browned, 8 to 12 minutes.
*Cool crust, 30 minutes.
TO MAKE THE FILLING
*In a large bowl, whisk together egg yolks and condensed milk.
*Add lemon juice; whisk until smooth.
*Pour filling into cooled crust; carefully spread to edges.
*Bake until set, about 15 minutes.
*Cool in pan on rack.
*Chill at least 1 hour before serving.
Serve with whipped cream.
(via Mum's Mag on FB)