We all had an amazing day today!  Everyone head out fairly early to hit the slopes and go skiing and snowboarding early – the bro and sis-inlaw went off to ski some and check out the Peak 2 Peak after our adventure; Mr K and the Teenager made a beeline for some of the Blackcomb green slopes and by all accounts everyone had a great day!
At lunchtime, Mr K and the Teenager came back here, picked me up and we went up to the Whistler Coca-Cola Tubing Park for a bit of snow tubing fun… mostly because well, I've been green with bitter envy watching everyone go out skiing and having fun in the snow while I've been making the sensible decision to not go out skiing in order to, well, be able to walk and/or function for the rest of the holiday.  It seriously sucks.  This isn't some bullshit FOMO I'm talking about here – this is actually missing out shit and it has become such a feature of my whole bloody life. I am constantly fighting my traitorous body over the things it won't let me do, but more often than not, when it comes to the 'unnecessary' fun stuff like bungee jumping, jet boating, zip lining or other crazy fun stuff – logic, sanity and/or self-preservation tend to prevail.  Ho-Hum.
But today, I was not exactly hedonistically throwing caution to the wind, but rather had decided to gently wave caution in the general direction of the prevailing breeze?! and head to the tube park for a bit of fun.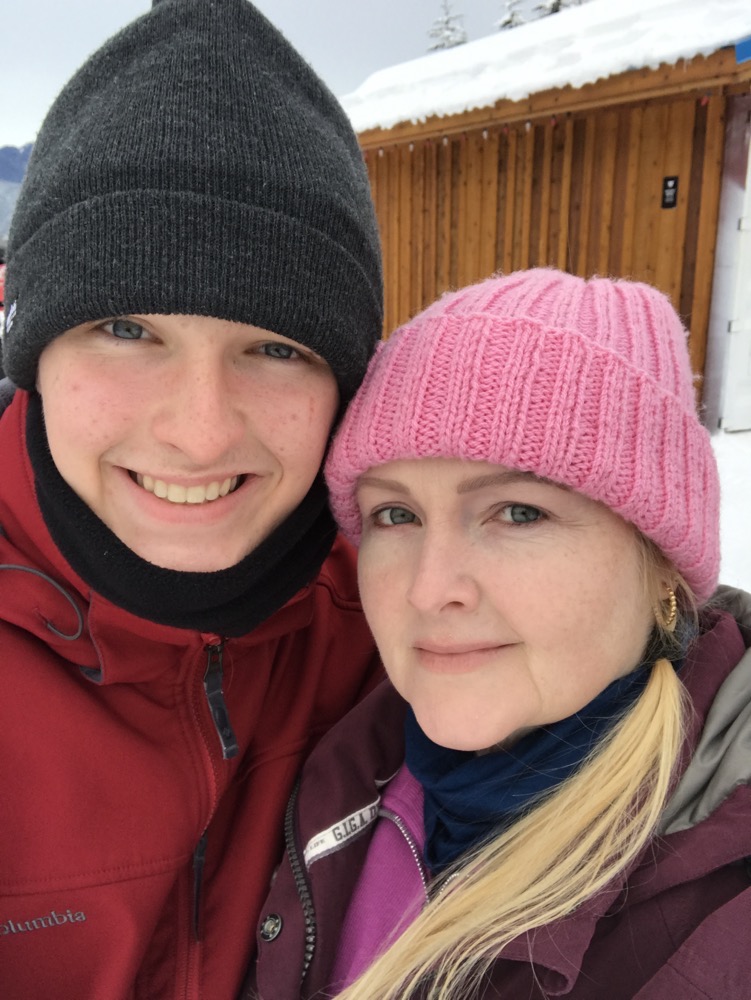 Saw this ATV, and was like, stuff tubing, can I drive it?  Unfortunately, the staff wouldn't let me. Party poopers!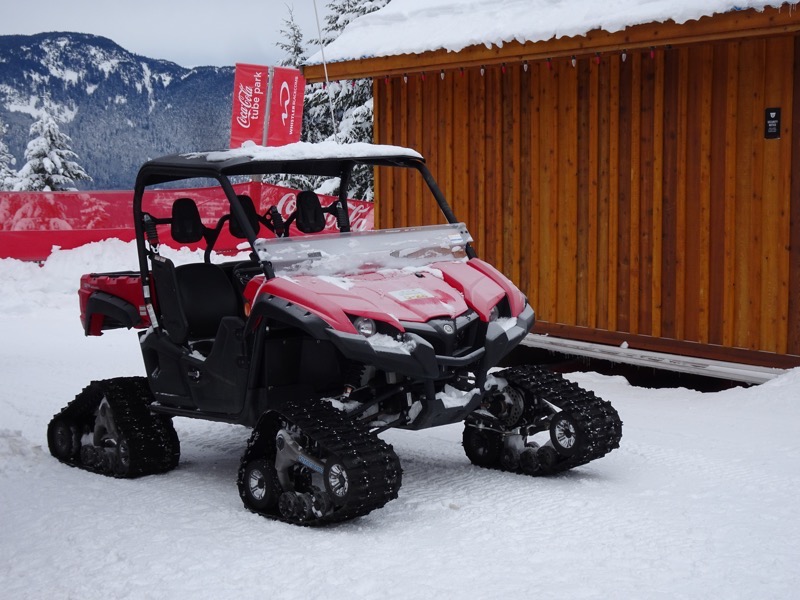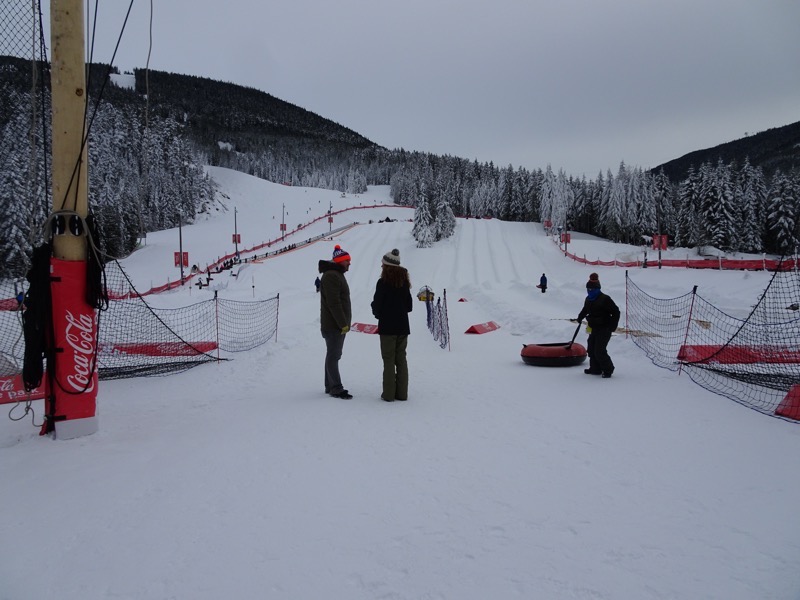 The park has a Magic Carpet – which in essence, is a flat conveyor belt that tubers/skiers can hop on and get a ride up a slope to save time and energy.  Seeing you pay by the hour to enter this park, a quicker ride up the slippery slope was a damn good plan.  Up the top getting ready to go down.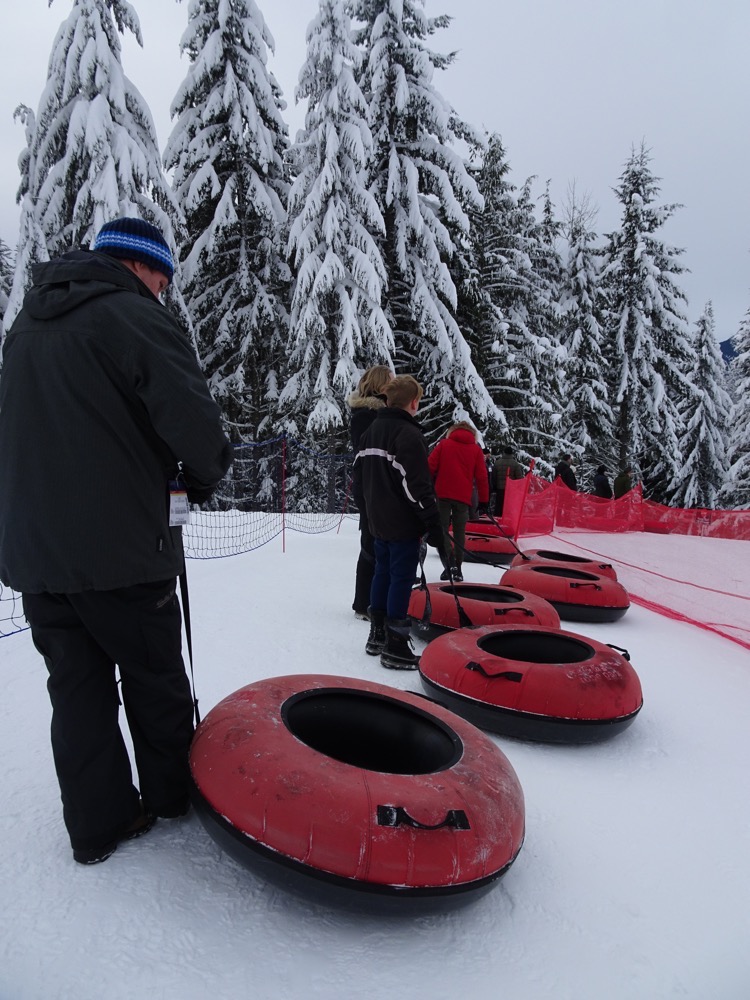 Our first run down we jumped straight into the deep and went on the steepest, fastest slope – the black diamond tube run (lol).  We went down individually first and thought we'd pair up for the next runs.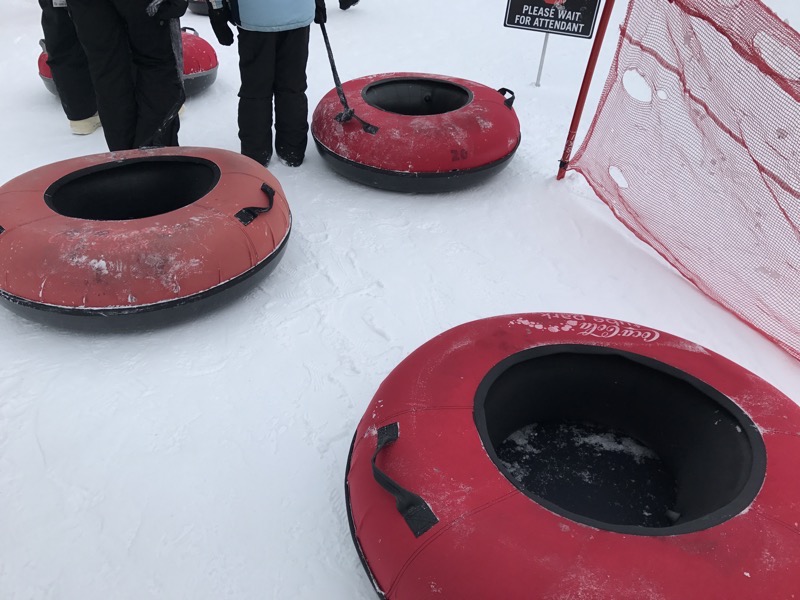 Mr K and I ended up racing down the slope, and this being a gravity-driven thing – I thought I'd be outclassed real quick, but as luck would have it, the attendant who kicked my tube to send me down the hill, put a significant bit of spin on it and I went barrelling downhill in a relatively straight spiralling line overtook Mr K who seemed to be having a bit of a bumper car ride, slamming a few times into the edge of his tube run.  So yeah, rifling effect for the win, I beat him down the hill.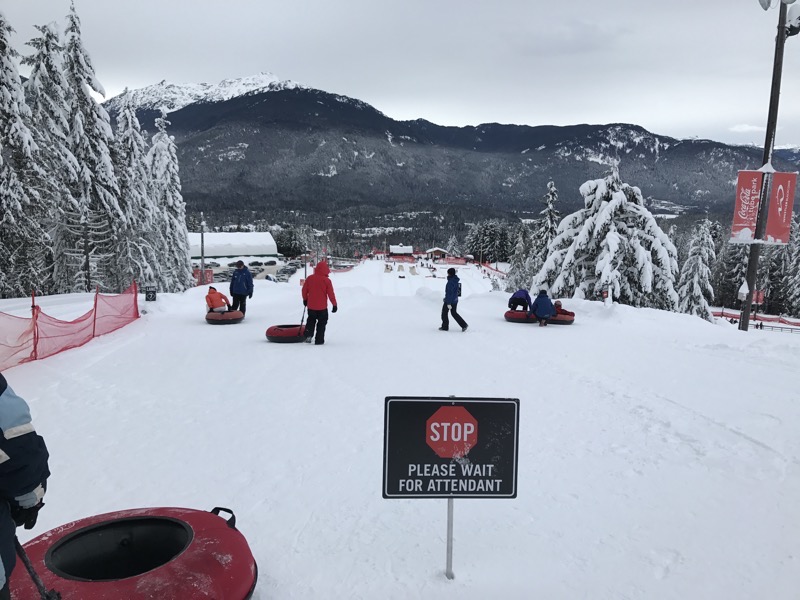 Waiting for our next run…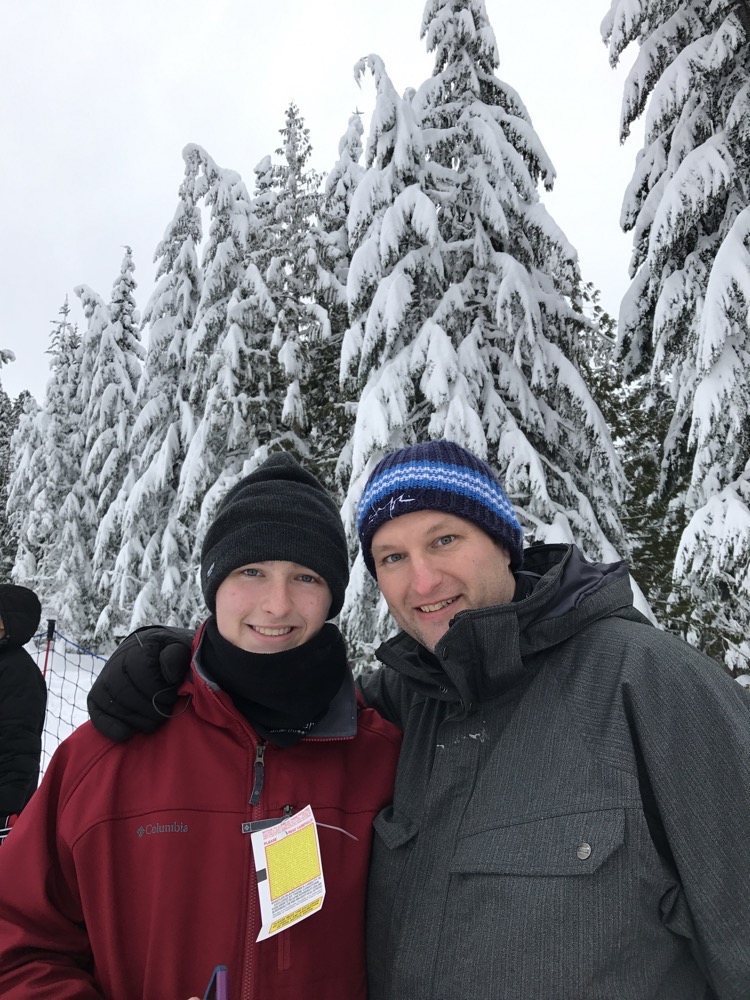 And each time come to ever such an elegant stop at the bottom.  😛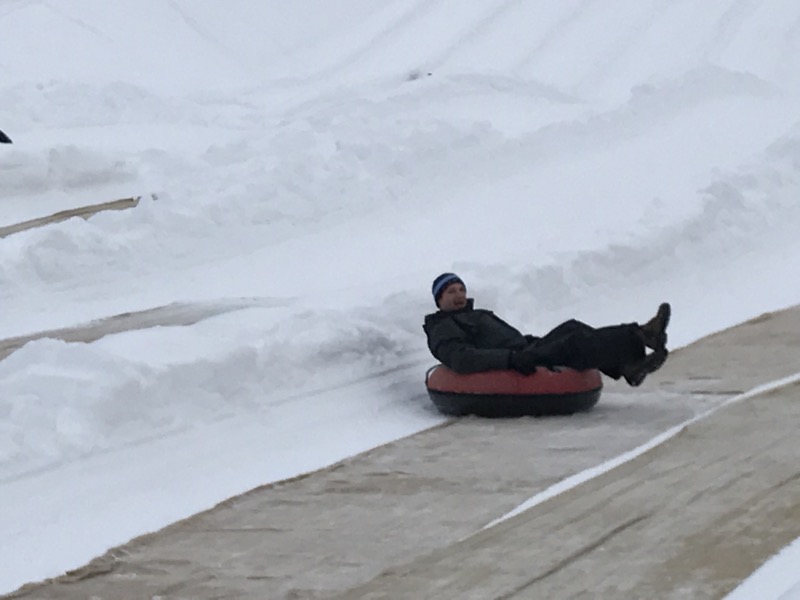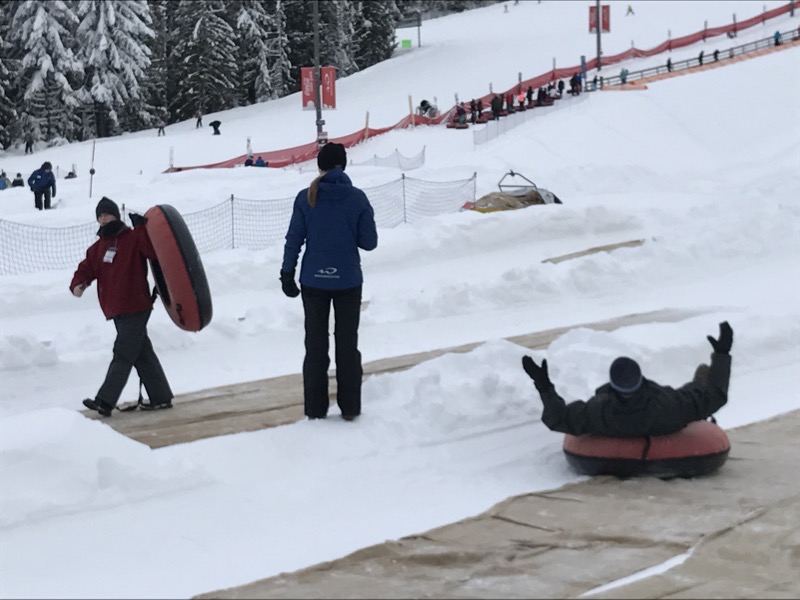 After we'd had enough fo the tubing park, I returned back to the Aspens and Mr K and the Teenager hit the slopes once more this time over on the Whistler peaks to do some runs over there.  They didn't come back until after dark and I swear I have never seen such happy grinning faces. I think… no, I *know* that they want to go to the snow again soon.  They both had so much fun.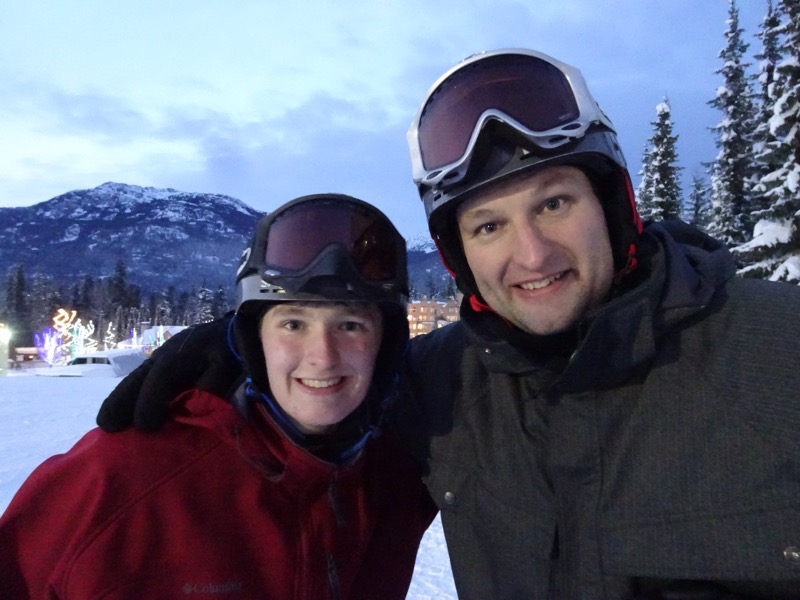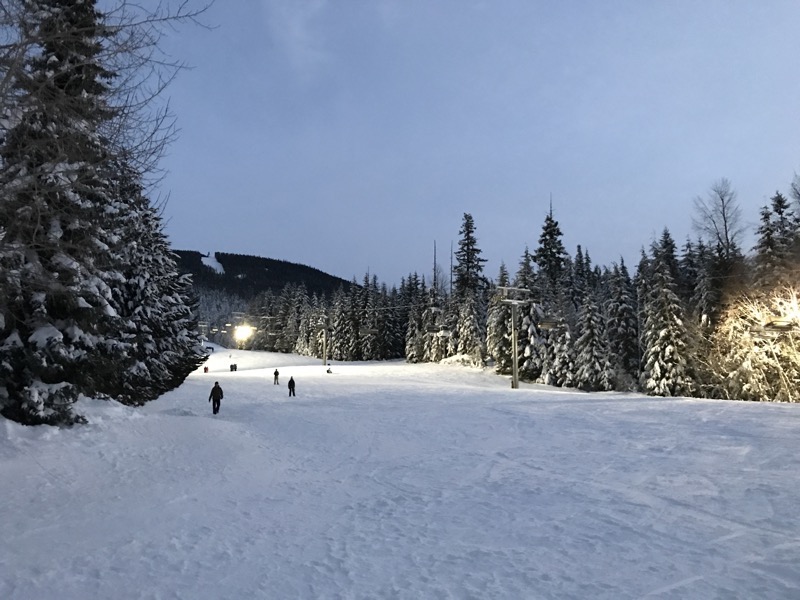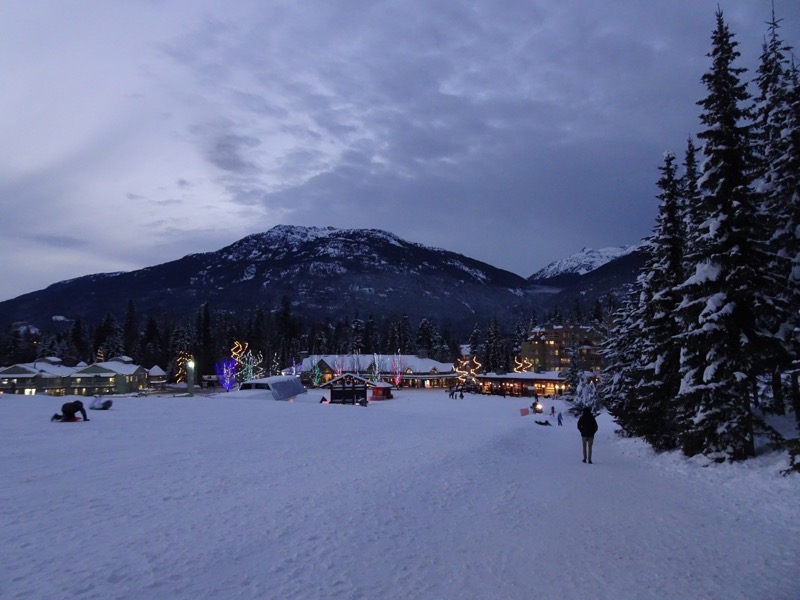 Photo op of the day goes to this happy snap Mr K took on his iPhone… he just looks on top of the world.  🙂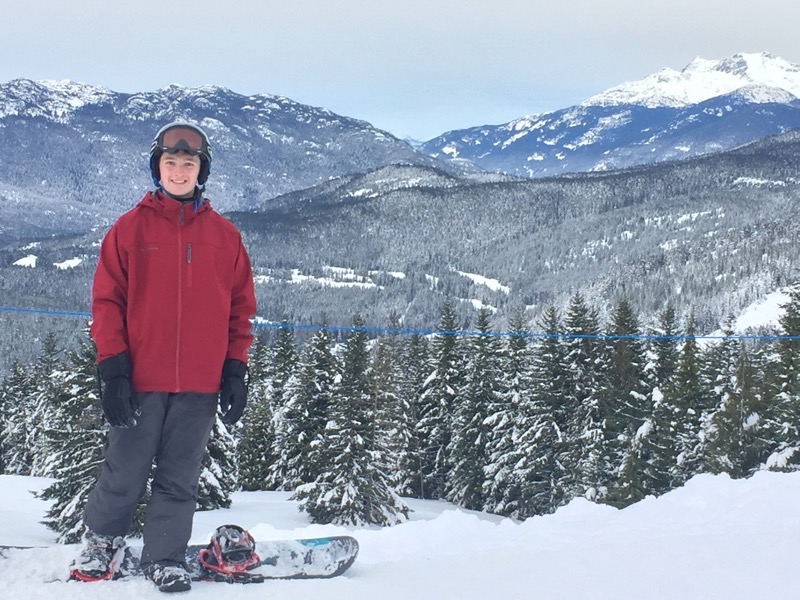 We finished off the day with a lively dinner out at La Boca restaurant down in the Village and were spoiled with delicious fresh mussels, braised bison cheek and a lovely local sparkling wine.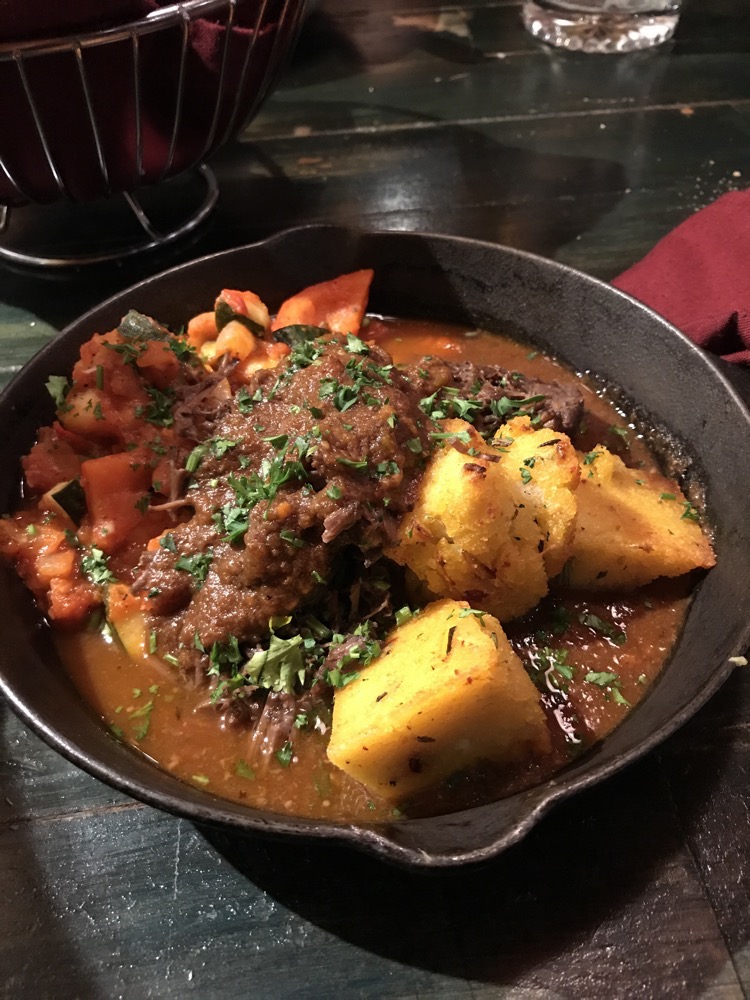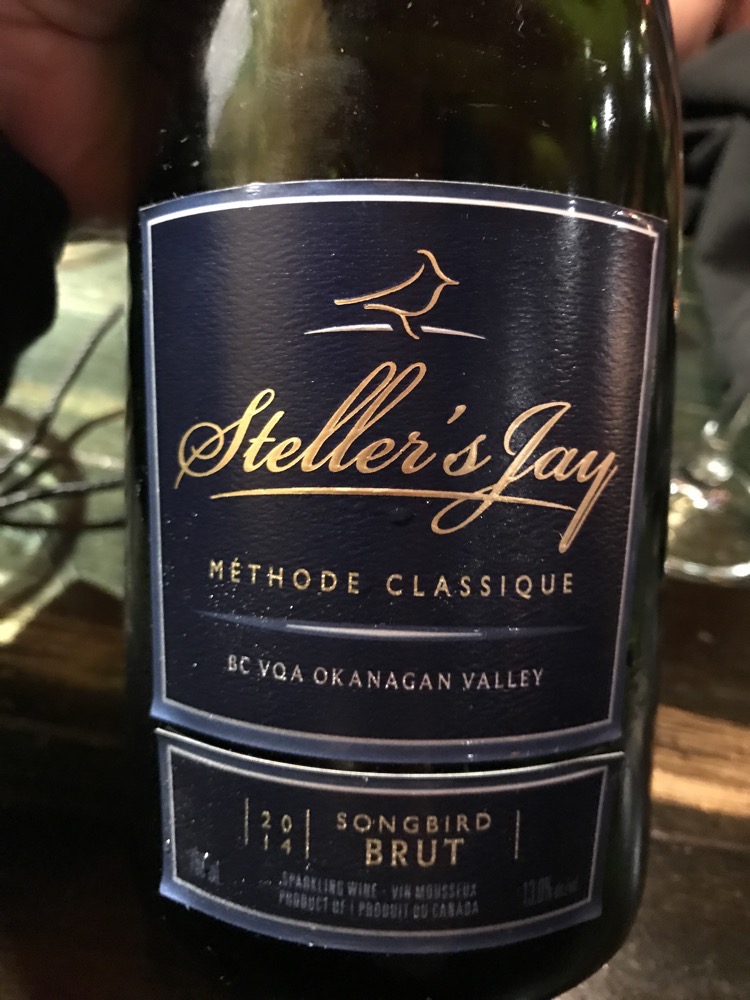 Tomorrow, we have to pack to leave the Aspens… and no one wants to leave!