After exhausting themselves on the slopes yesterday, the Teenager decided he would have a Sea Day, Mr K and I decided we would go and explore Whistler-Blackcomb and the rest of the family hit the slopes again!
Leaving our resort for the day, this is the little walkway that goes out to the slopes.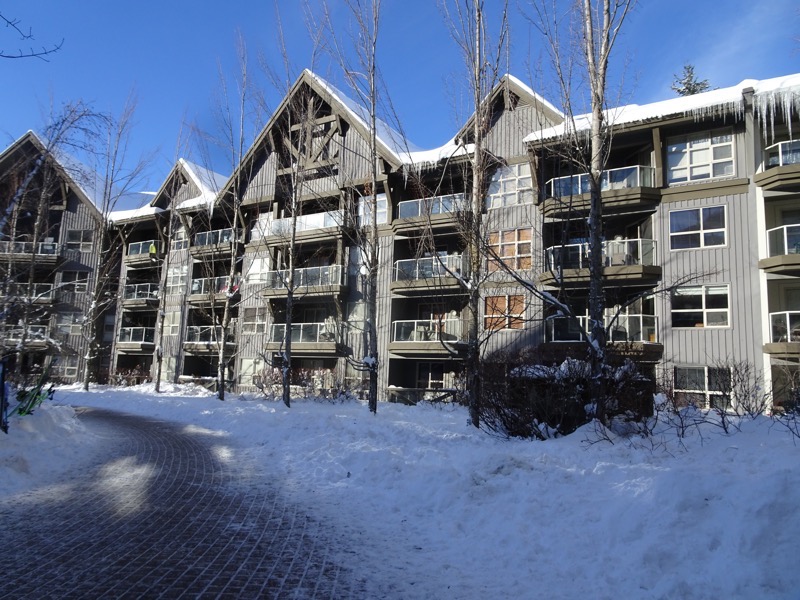 I love the trees all loaded up with snow – I have taken so many photos just of trees covered in snow.  I shall try and refrain from posting too many (she lies!).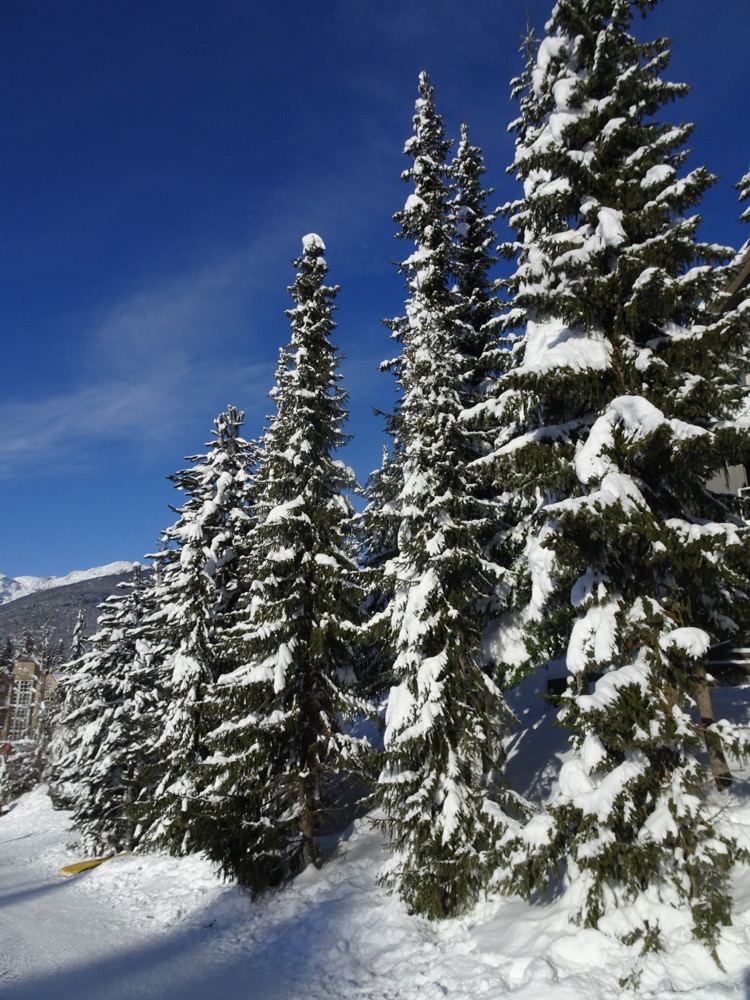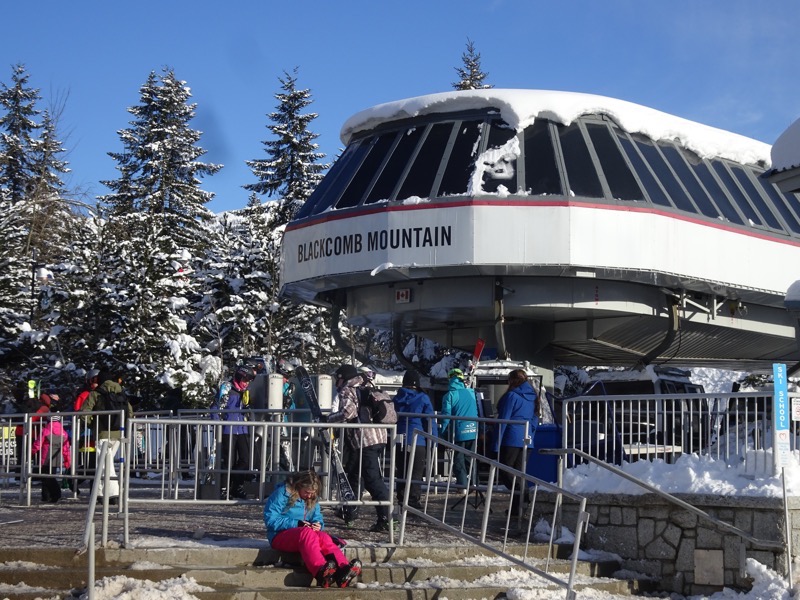 Whistler-Blackcomb is actually two mountains that make up one enormous ski-resort.  It is located only 120km north of Vancouver and is apparently by far the largest ski resort in North America. It also has the world's highest and longest unsupported cable car span in the Peak 2 Peak gondola.  Given all this appeal, Whistler Blackcomb is also the most-visited ski resort, seeing approximately two million visitors each year.


We took a regular gondola to the top of Whistler Mountain…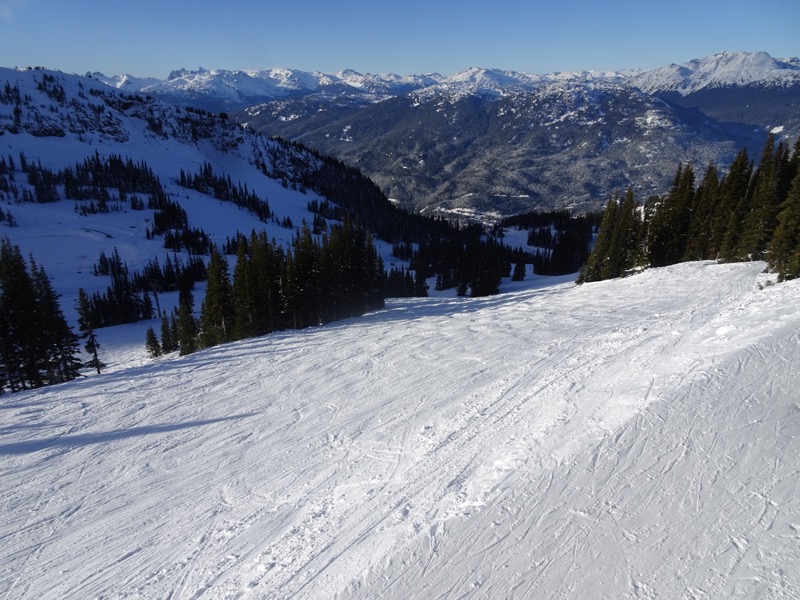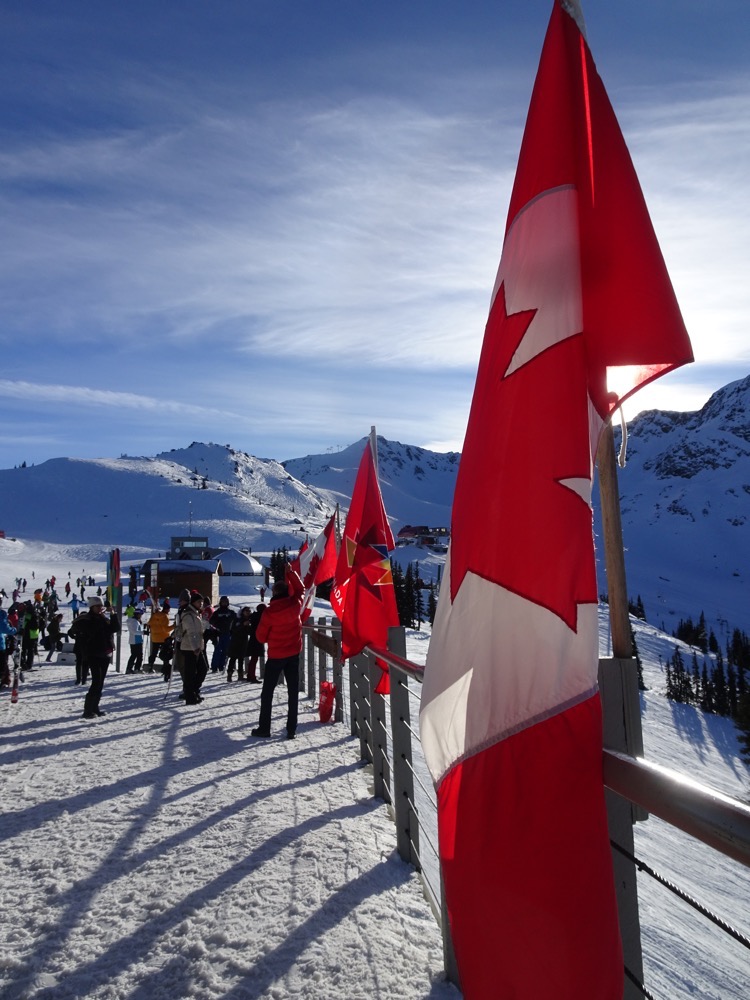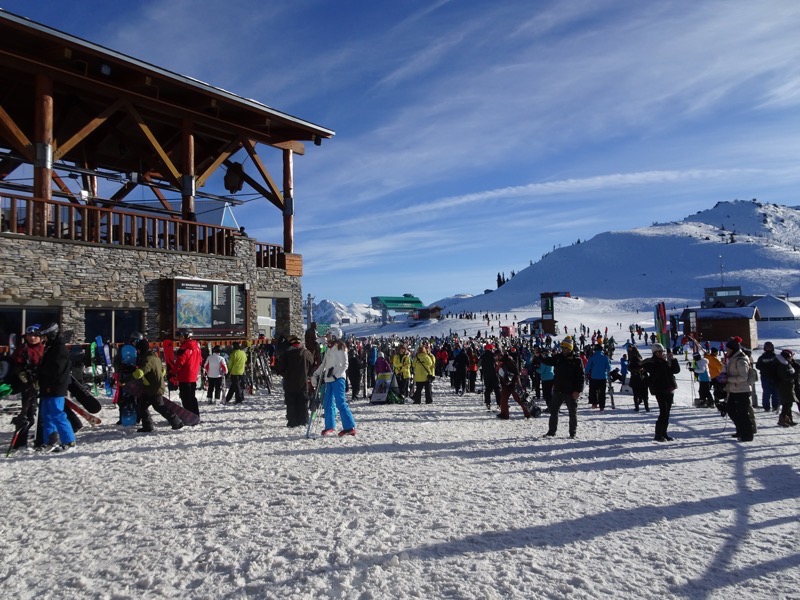 The mountainside facilities are quite impressive – restaurants, restrooms, shops for last minute ski type requirements, child friendly spaces with computer games.  Everything you need to have a break if you are day tripping and you can't just pop back to your apartment for lunch or a break.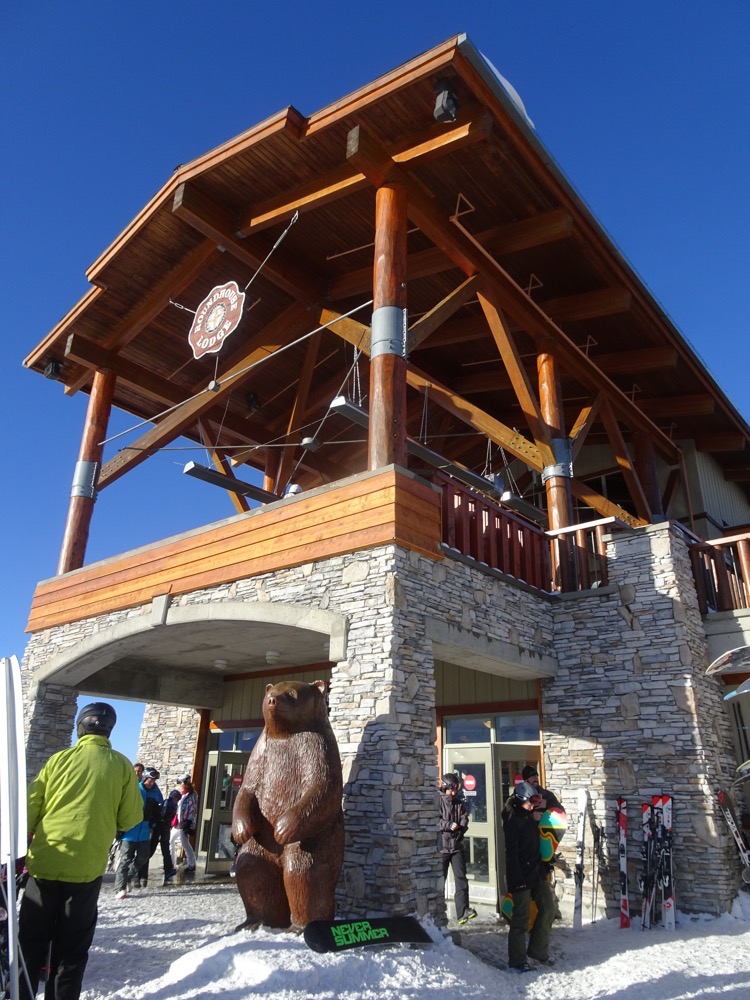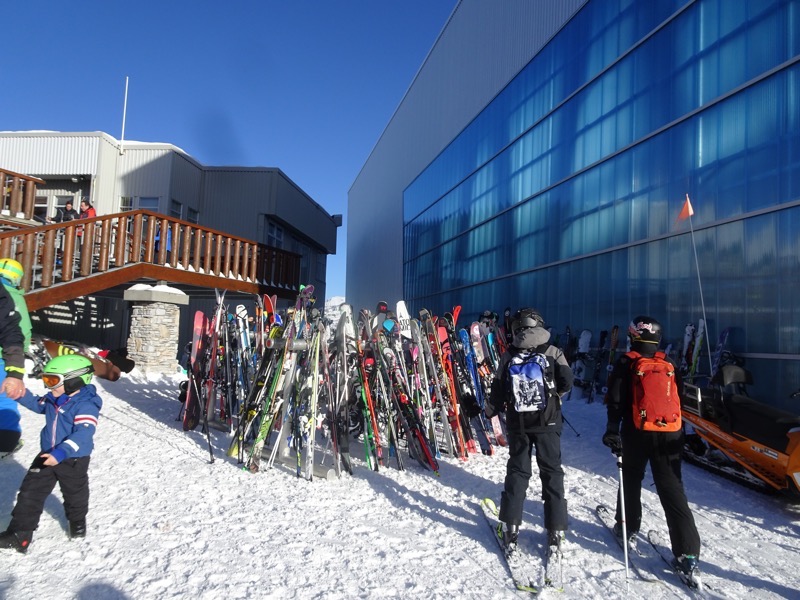 There are plenty of characters around here – and I can't confirm this, but I'd put odds on that this guy is Australian.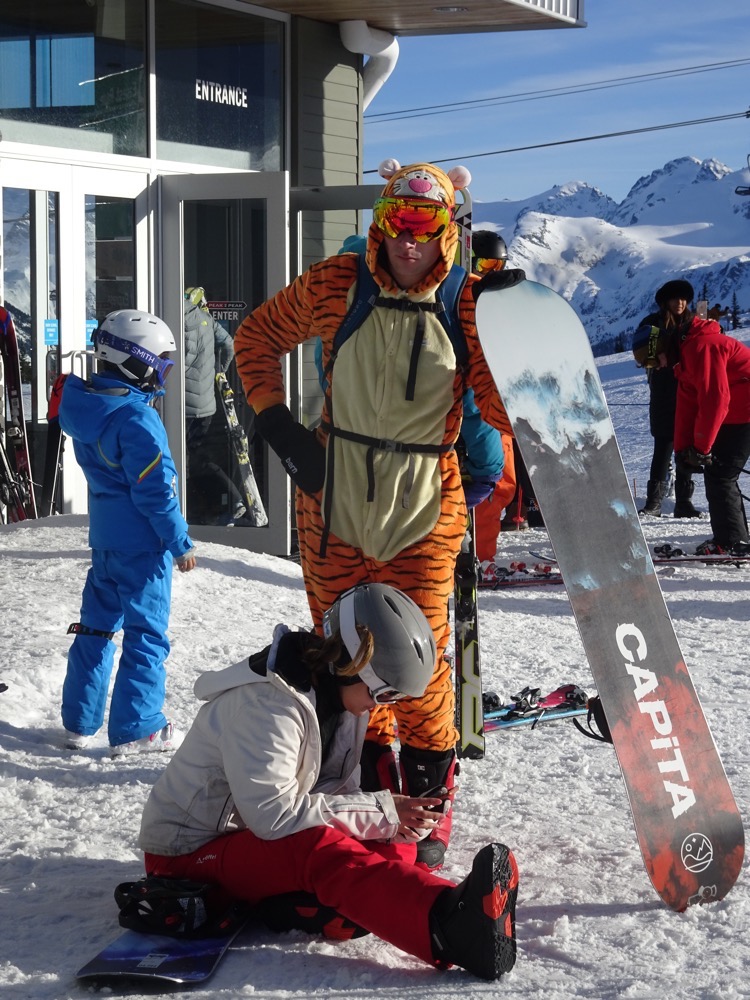 From here we took the Peak 2 Peak cable car across the valley to the Blackcomb peak.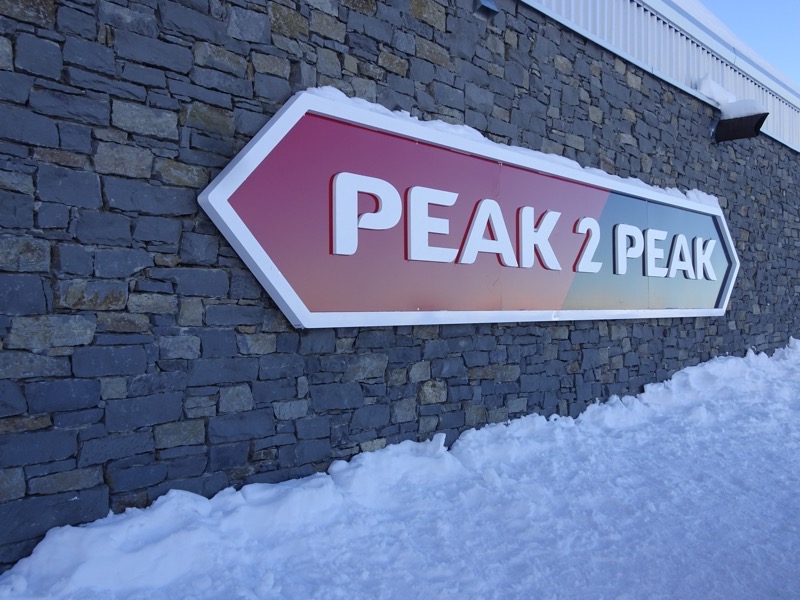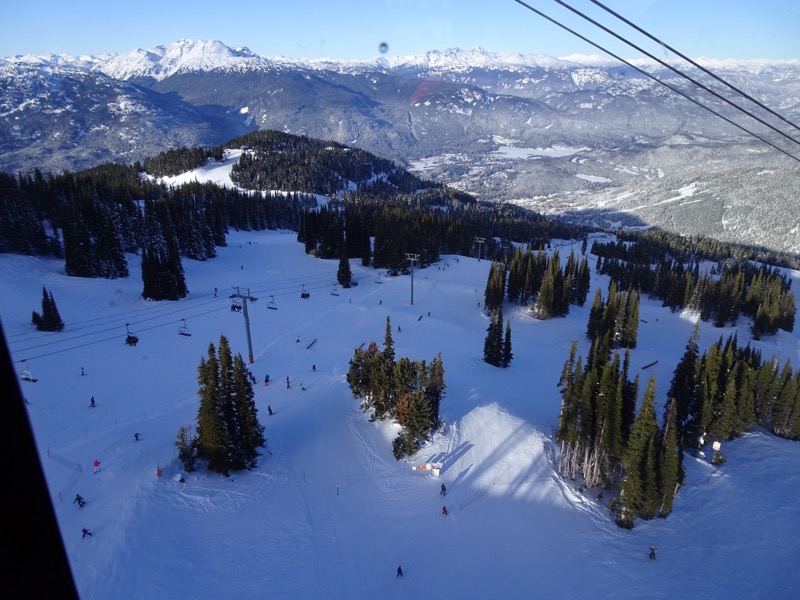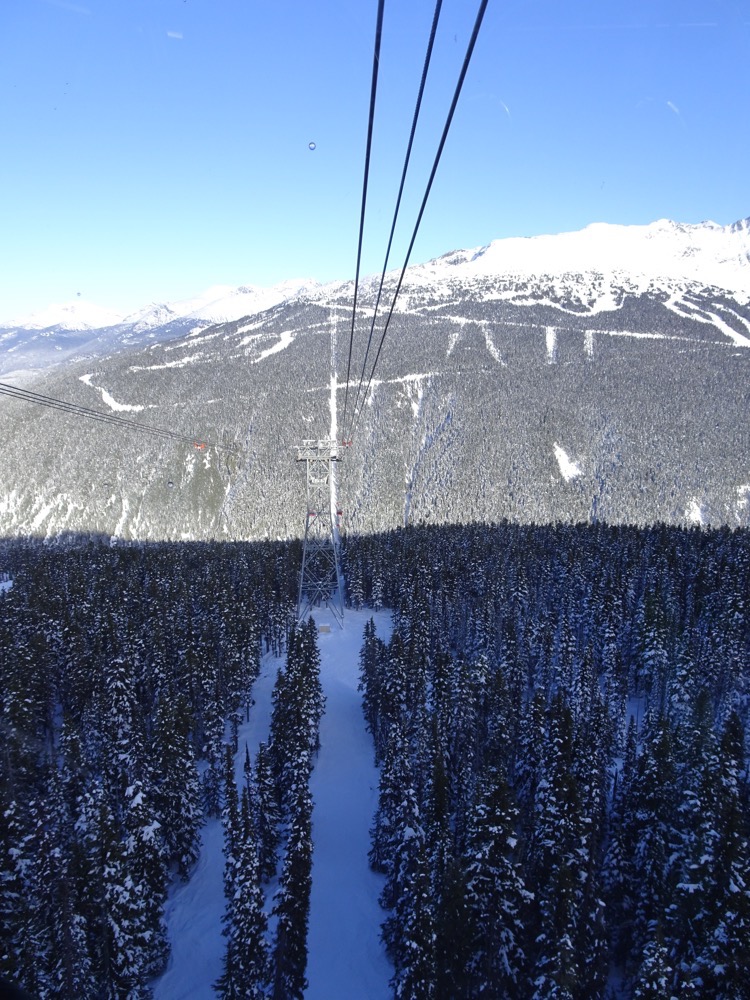 The countryside is just stunning…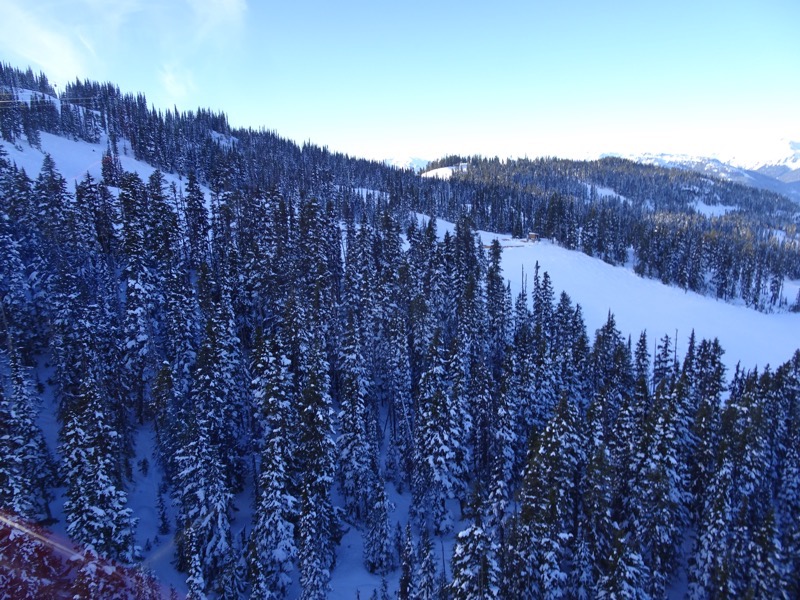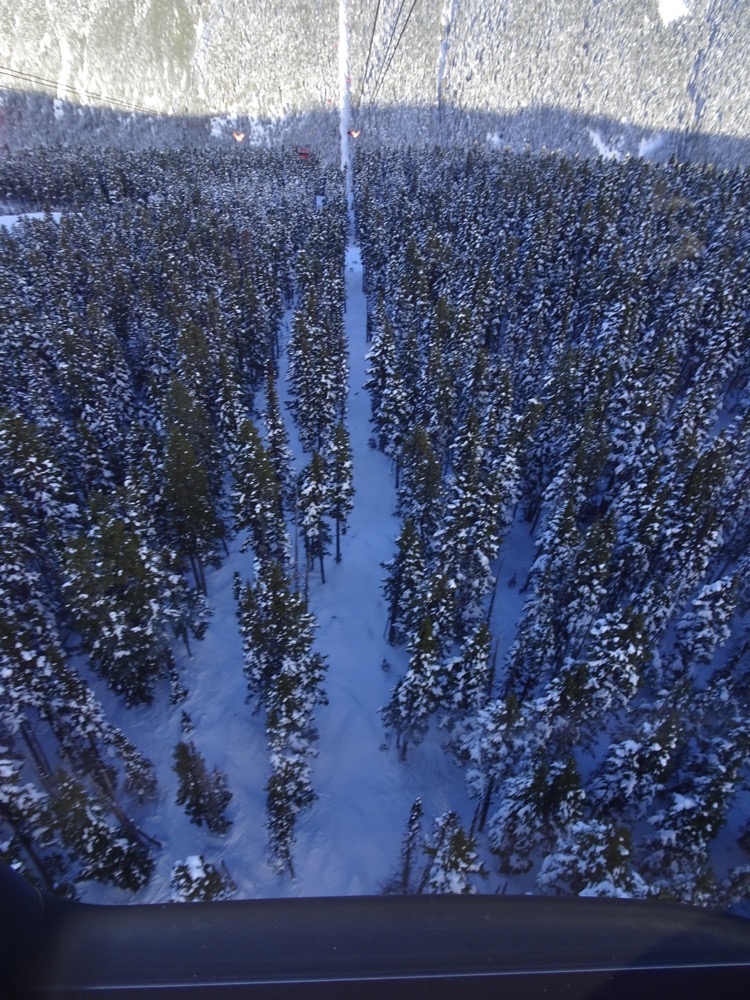 It's a bloody long way down from the gondola.  :/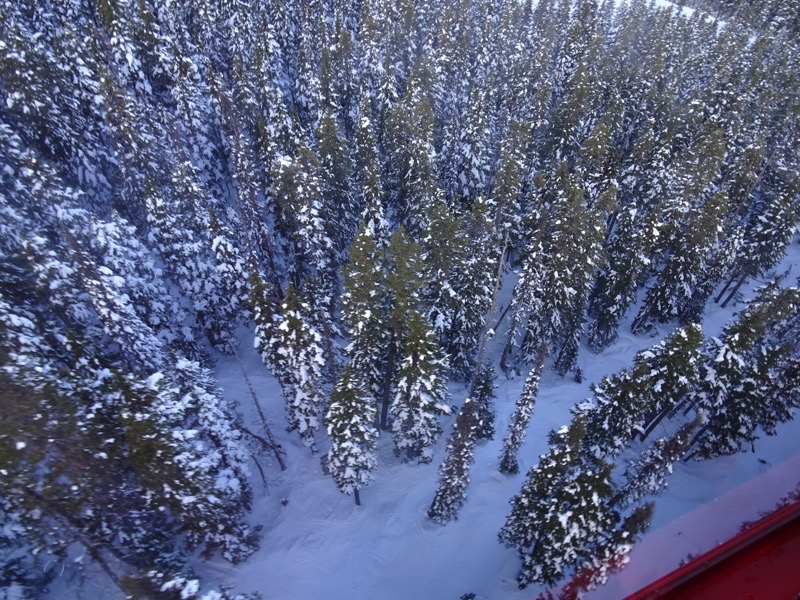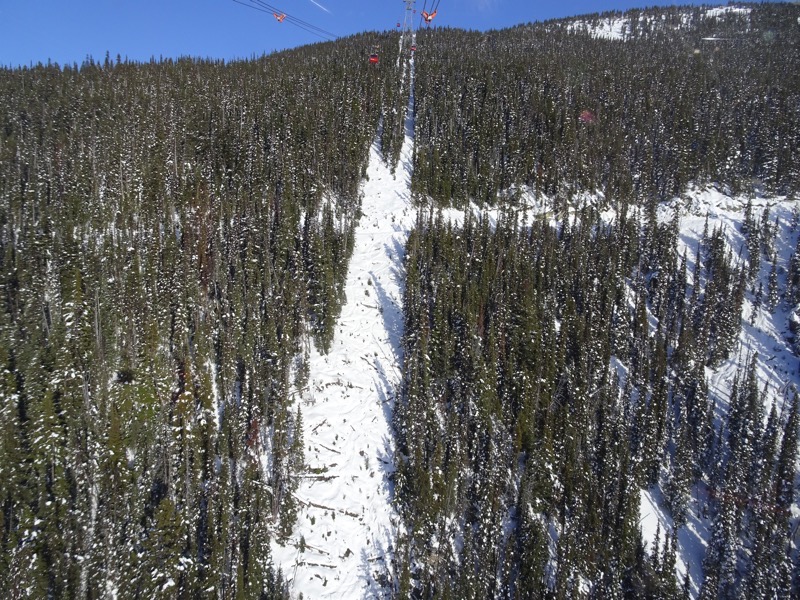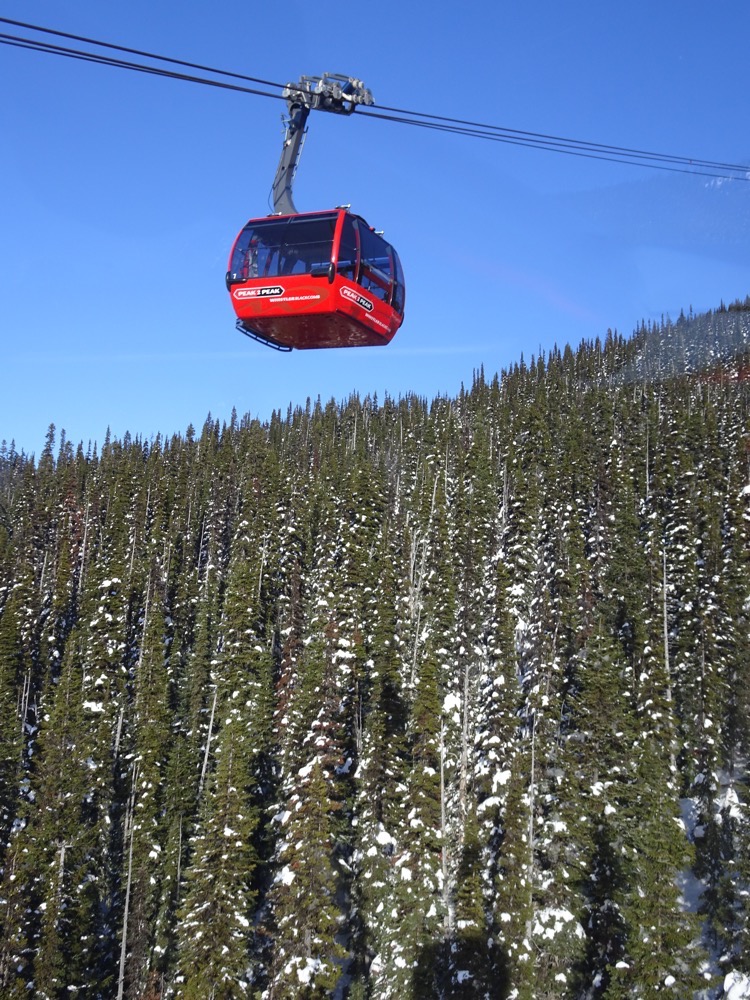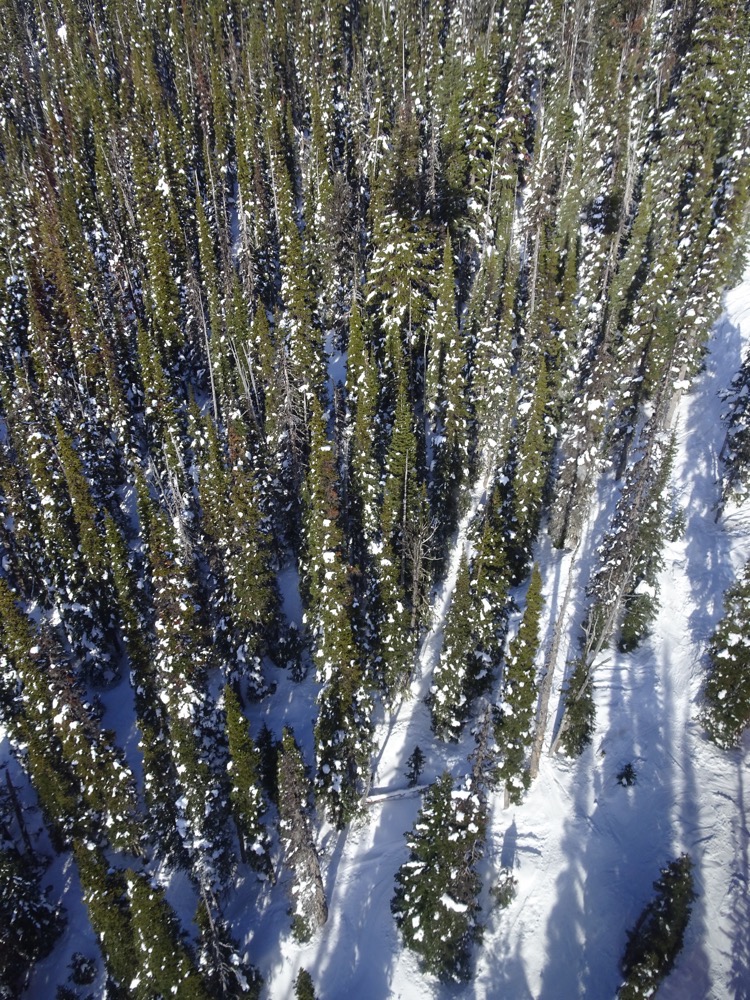 At the otherside, we had a walk around in the snow, tried hard not to be run over by skiers or snowboarders, and then decided to have some lunch.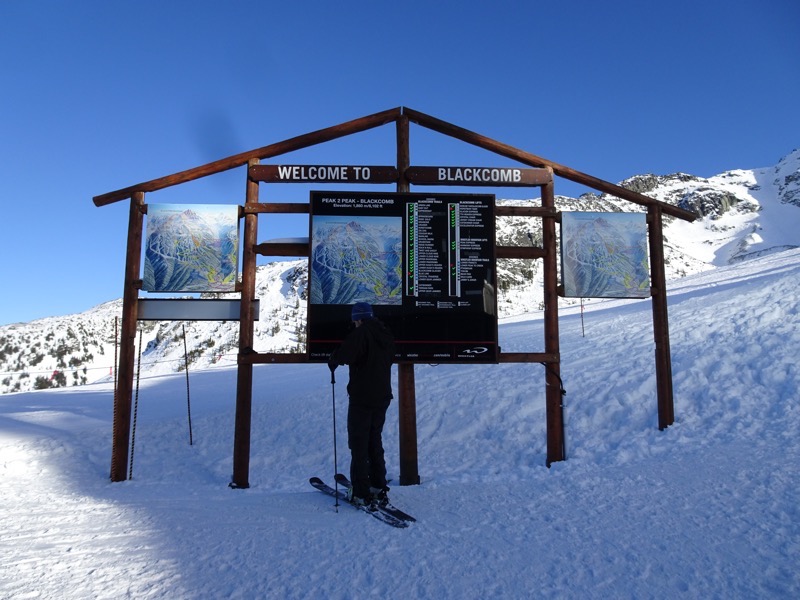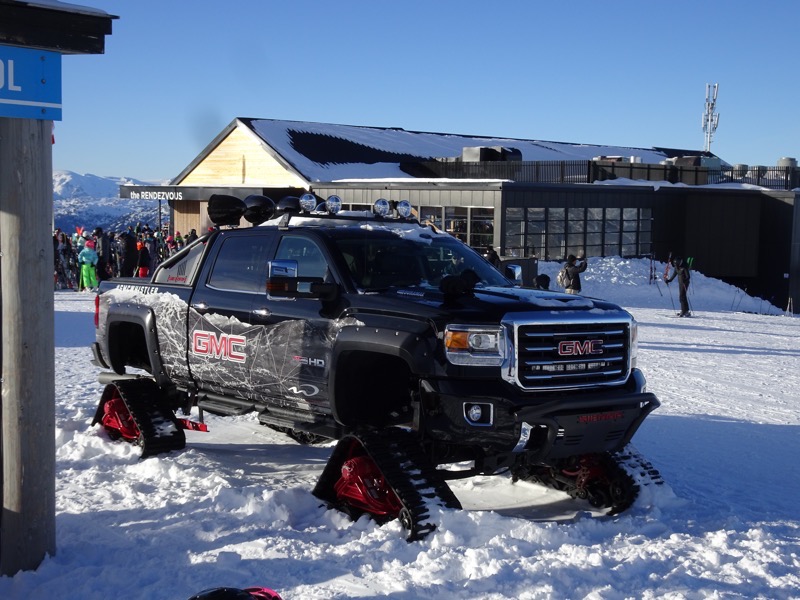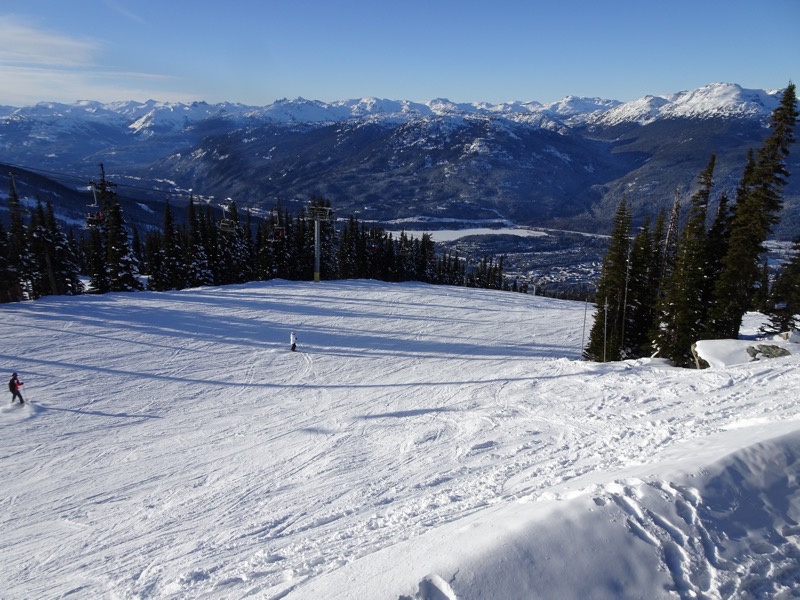 The view from our lunch table out across the valley – feels like you are on top of the world.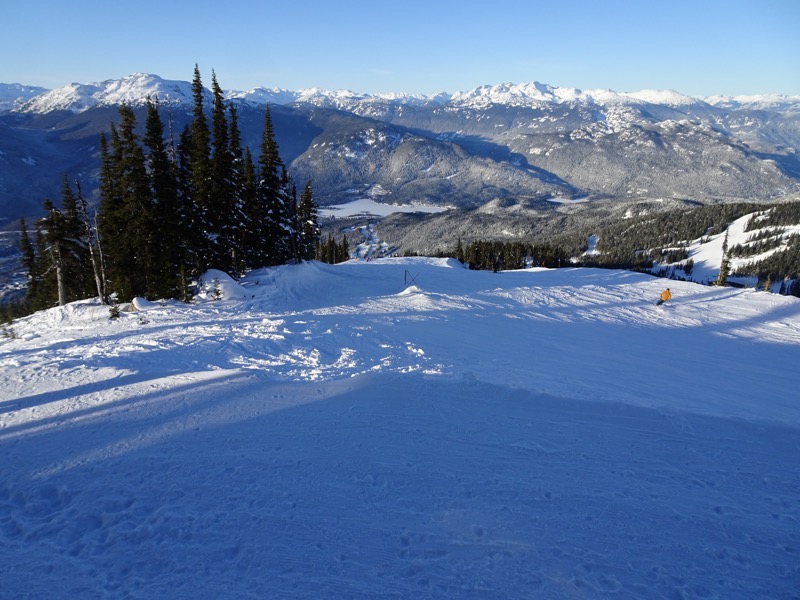 After lunch, we took the Peak 2 Peak back to Whistler peak (we didn't have skis so we couldn't just take the chairlift back down Blackcomb) so we could return to the Village.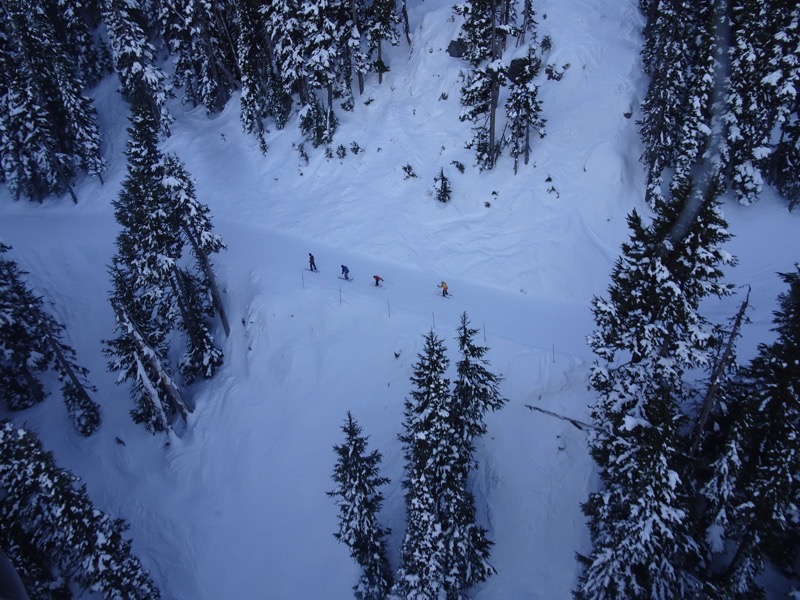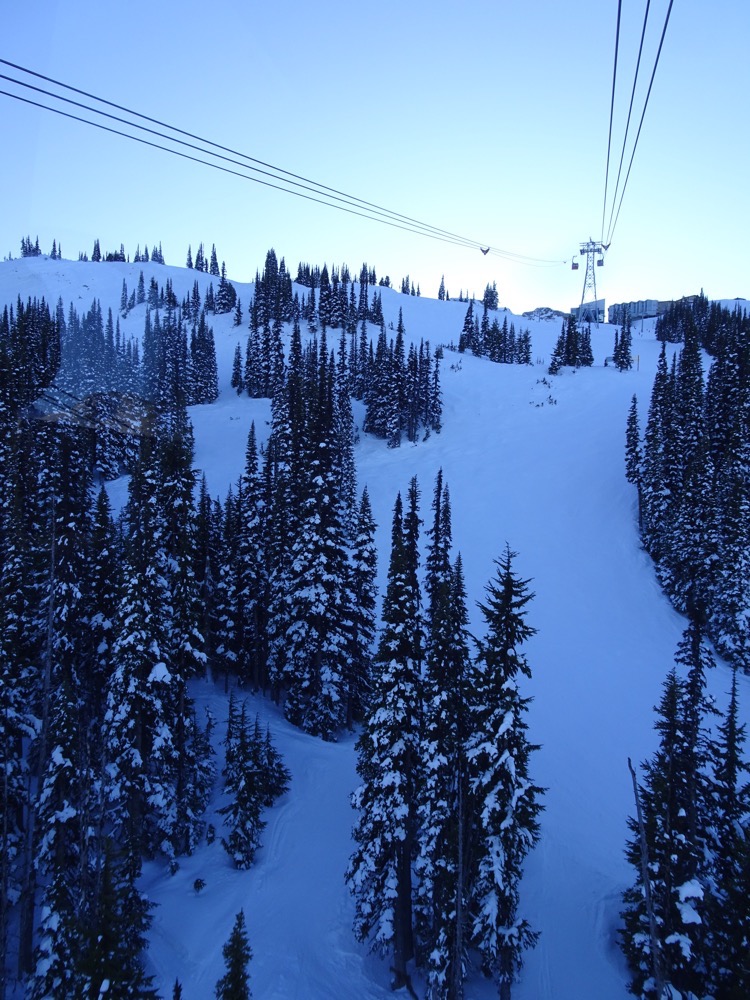 The views today were just incredible – we went up at about midday and came back on the last Peak 2 Peak gondola which was a 3pm.  By 4:30pm, it is getting dark and we were back at the resort with wine and cheese in hand.  Another beautiful day.