Today, we were in Busan, South Korea for a rather weird and unusual port day… weird because it's Sunday and stuff was less open than usual, and unusual because the ship didn't arrive until 3pm and was scheduled to depart at 10:30pm. Given we have been here before, we weren't too bothered about having a strange half day to go to town, but I felt sorry for people on the ship's tour who signed up to go all the way out to the Haedong Yonggungsa Temple… it takes about an hour to get everyone off the ship, the temple is easily an hour's drive away, followed by about an hour worth of steps to get down to the beautiful seaside temple, only to end up there in dusk – or worse, in semi-darkness. Not the best scenario for photography or for admiring the intricately painted and carved temple.
Never mind. Our plans only extended as far as going to town, finding a coveted transit card on the metro, checking out the fish markets, heading to a local shopping centre and being back on the ship for to see the lovely bridge all lit up for sail away.
We took the free shuttle bus – the one the ship doesn't tell you about – to the Busan Metro Station and managed to nail our first objective pretty quickly. Only of course after finding an ATM because none of the ticketing machines accepted credit cards… what's with that Asia? Everywhere else you can tap and wave for just about anything from a can of Coke to a $100 purchase – here, it's 'cash only' just about everywhere. South Korea and Japan are known as technologically advanced nations and yet, they seem stuck in last century's financial payment systems.
Anyway, got ourselves some 'cashbee' cards for the collection and took a train to the famous Ja-Gal-Ch'i Fish Markets, whereupon we were greeted by nearly every edible fishy thing under the sun. Some of which was already half-gutted and prepared, some of which was being dehydrated for purposes unknown, some of which was alive and kicking in tanks, and some of which was doing its best to escape said tanks!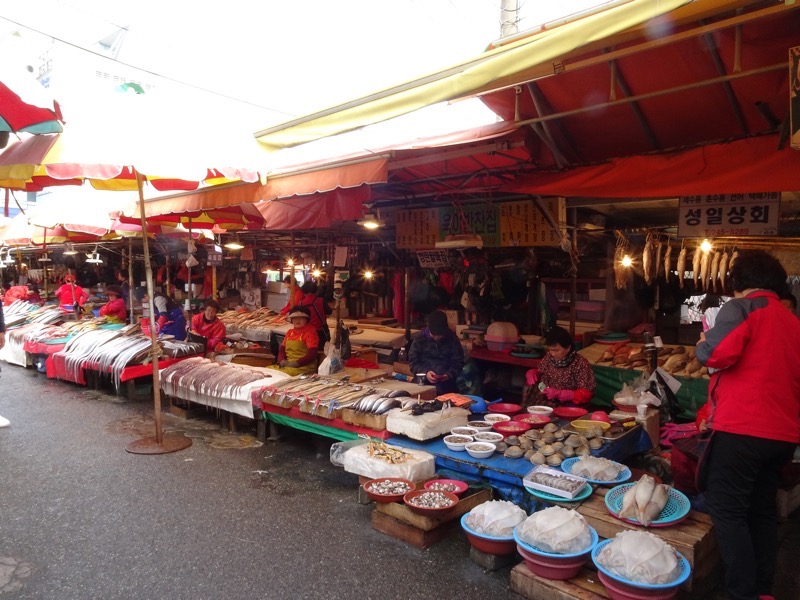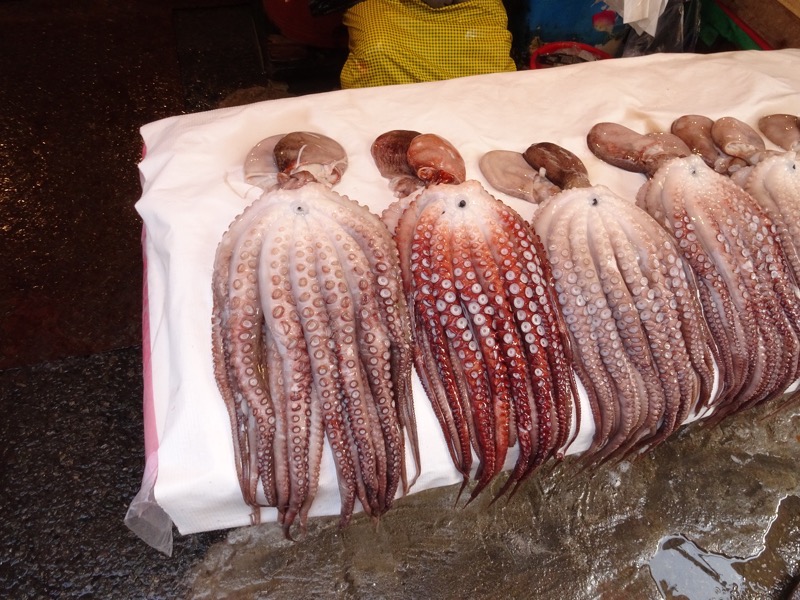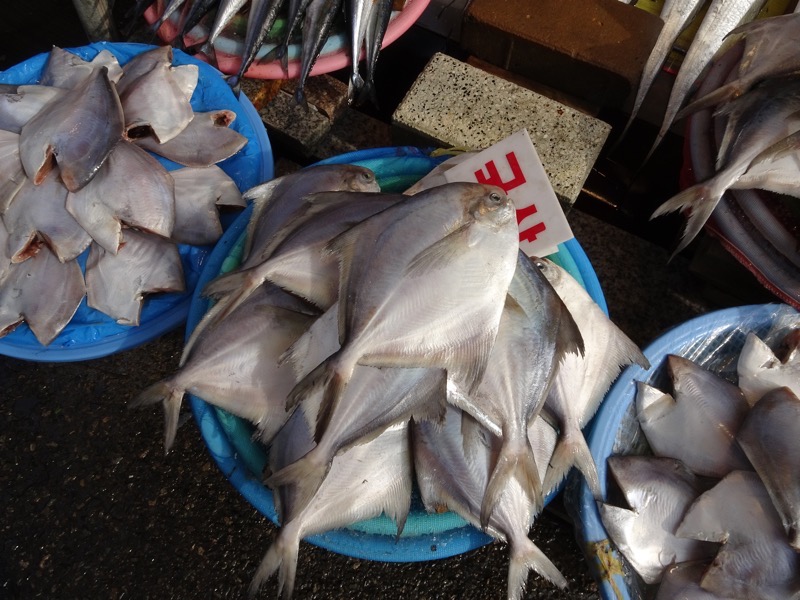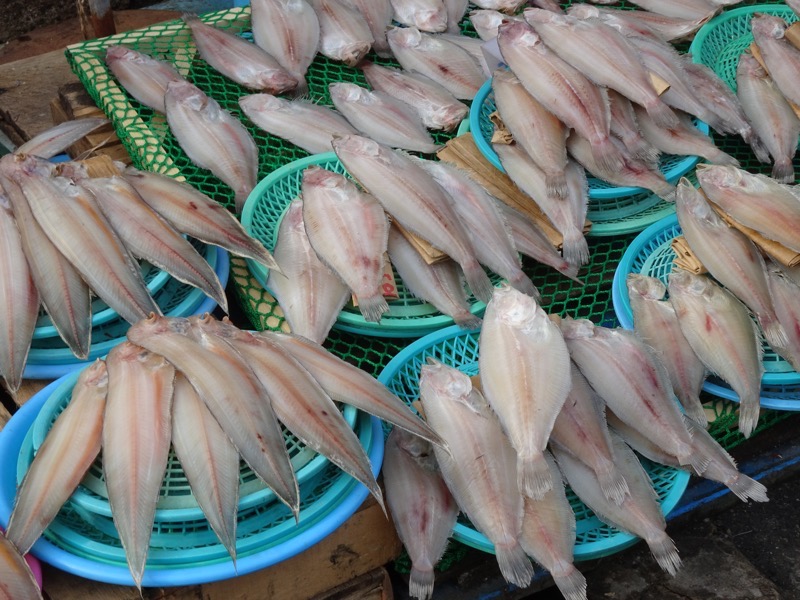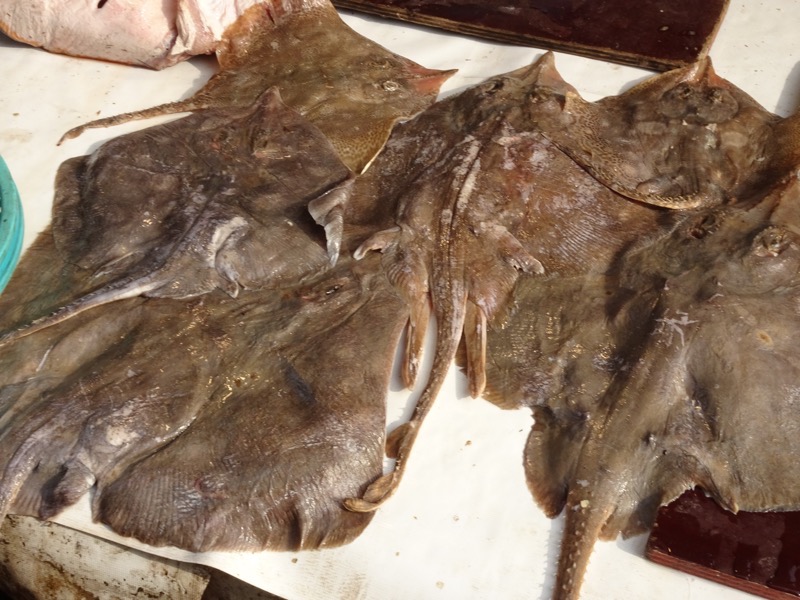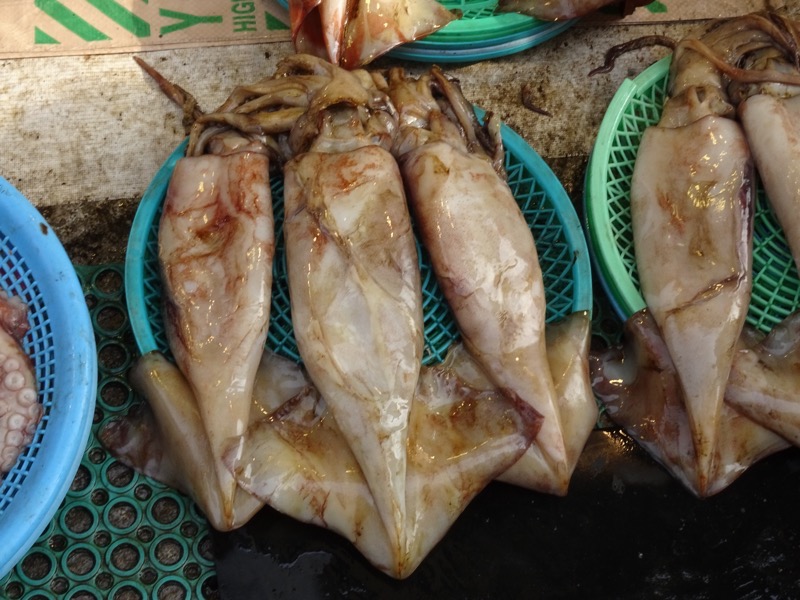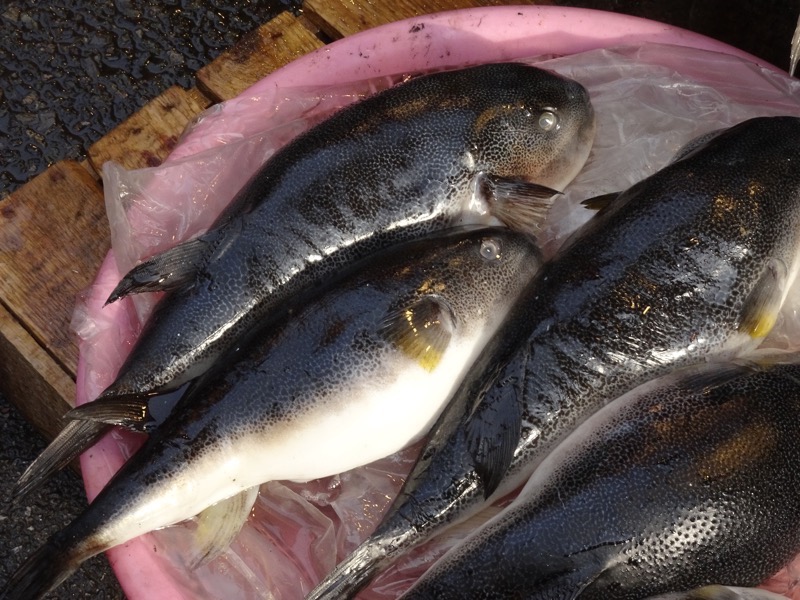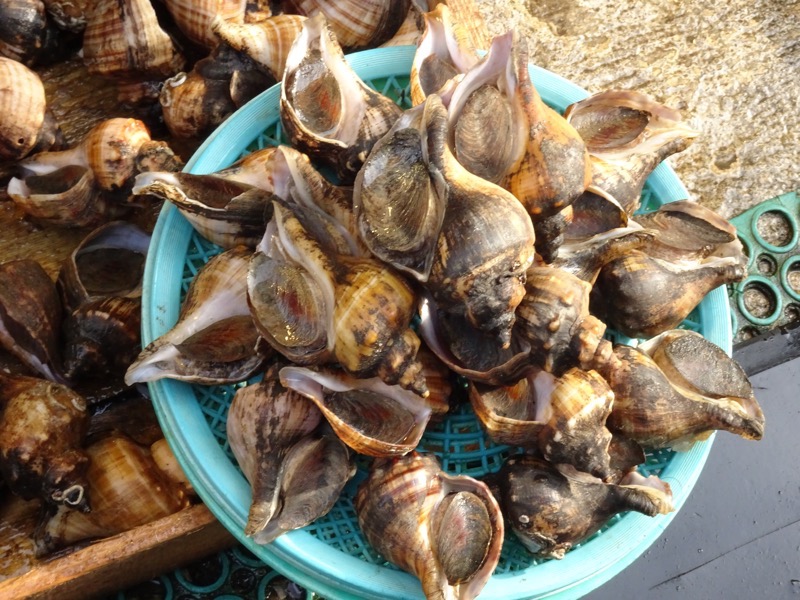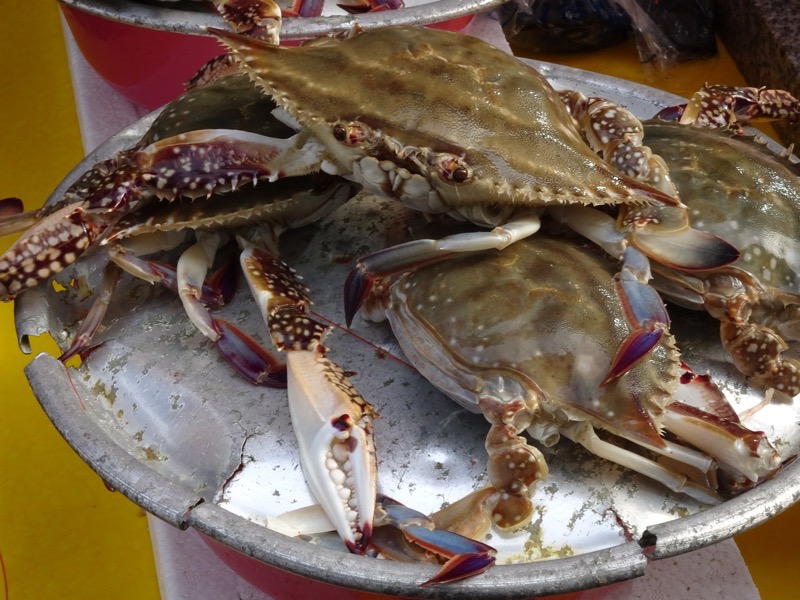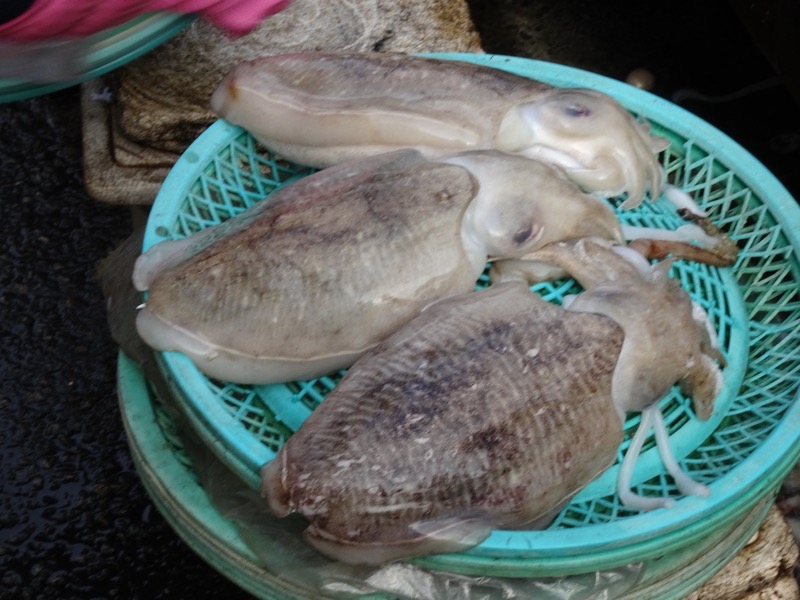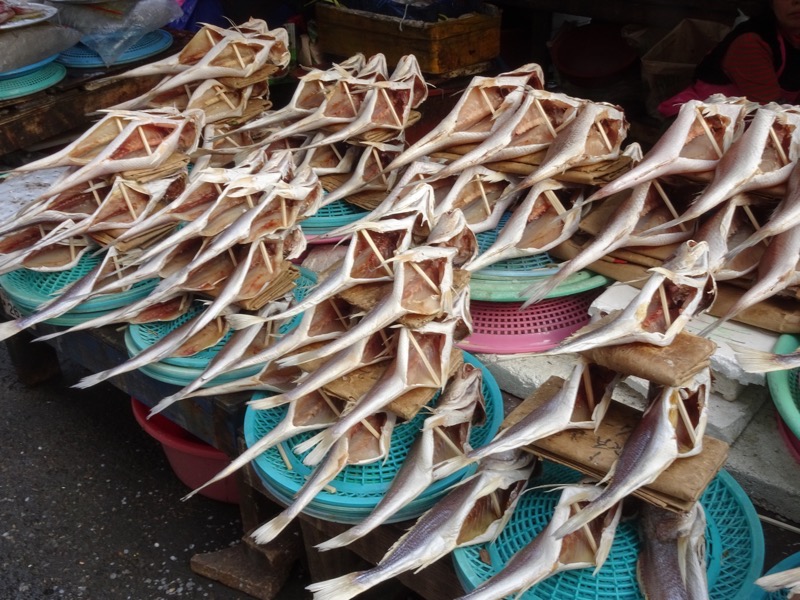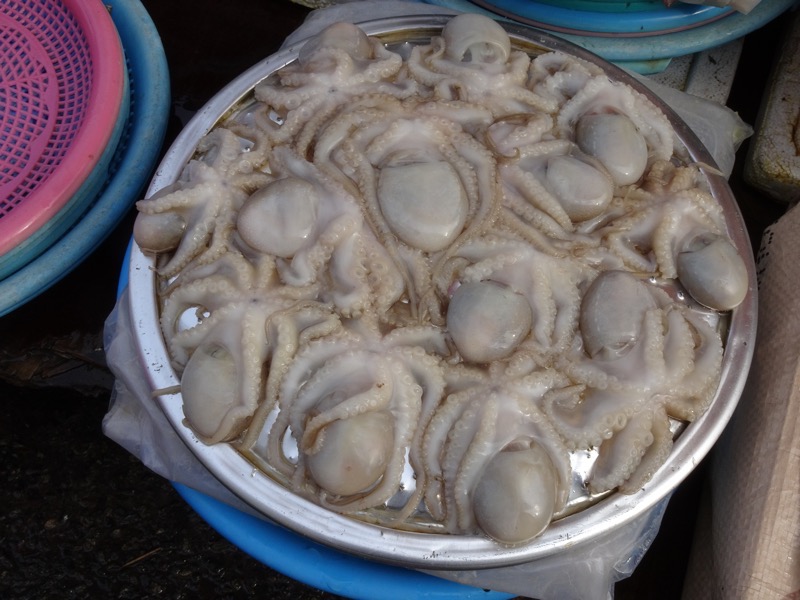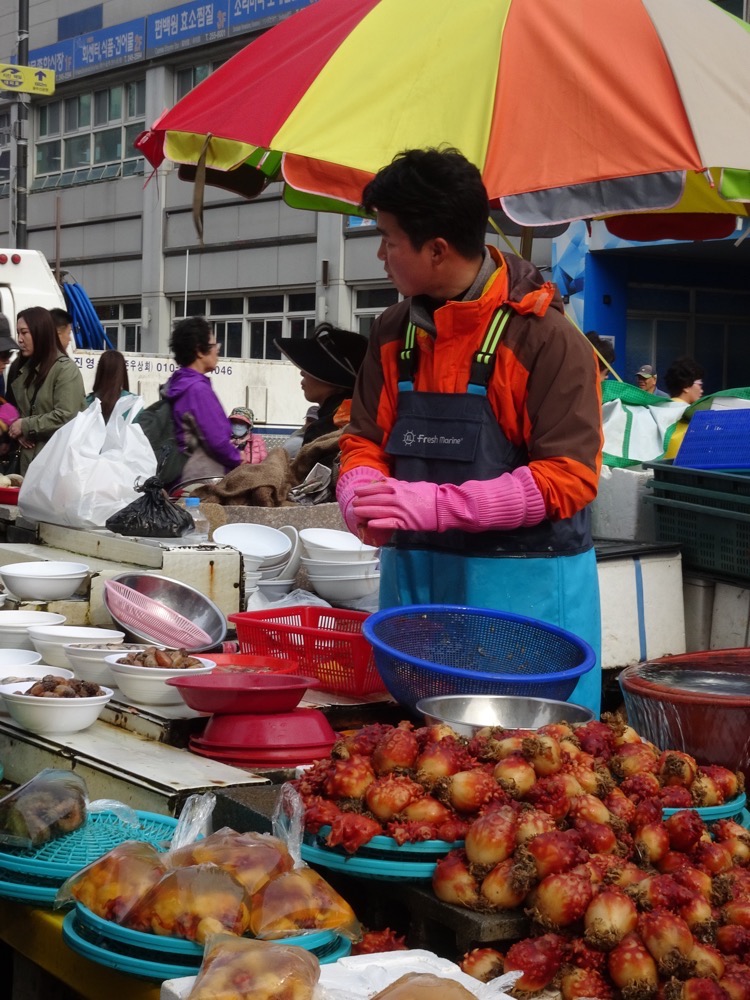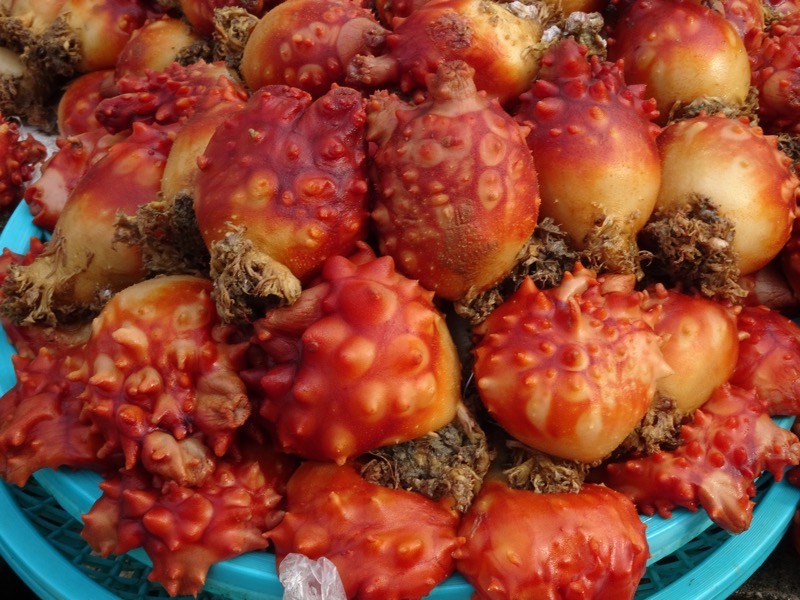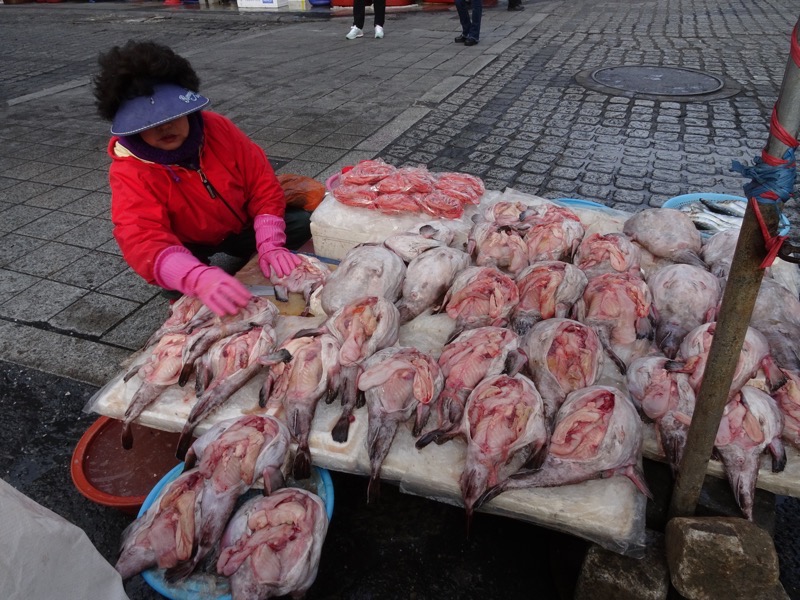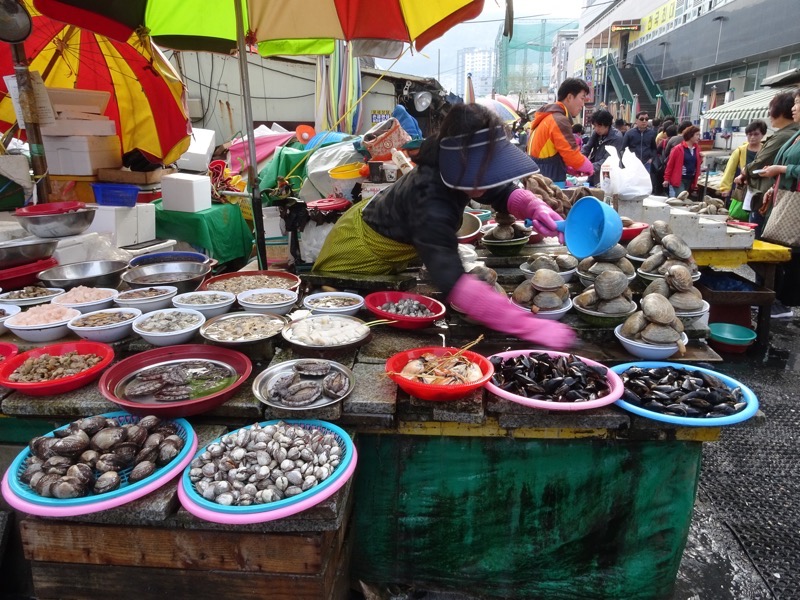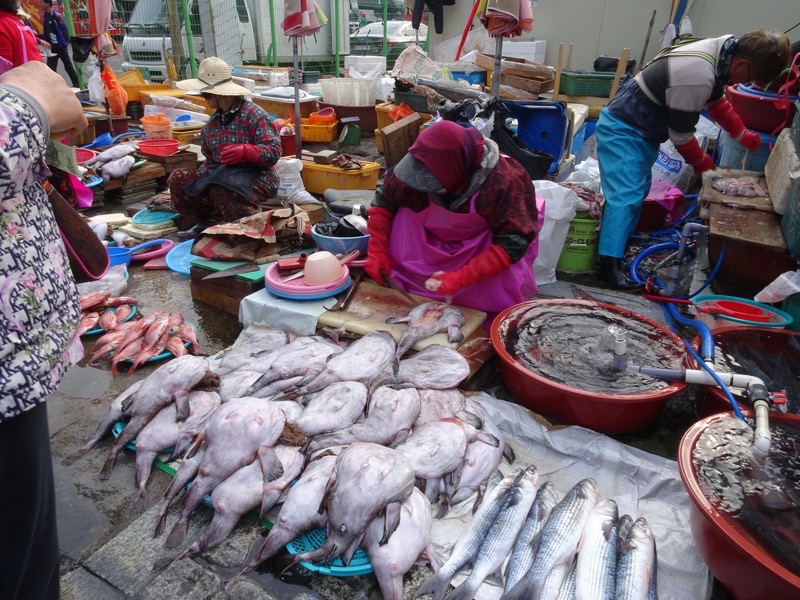 The Fish Markets cover an enormous area including this building where you can buy your fresh seafood and take it to one of the many restaurants upstairs and have them prepare/cook it for you.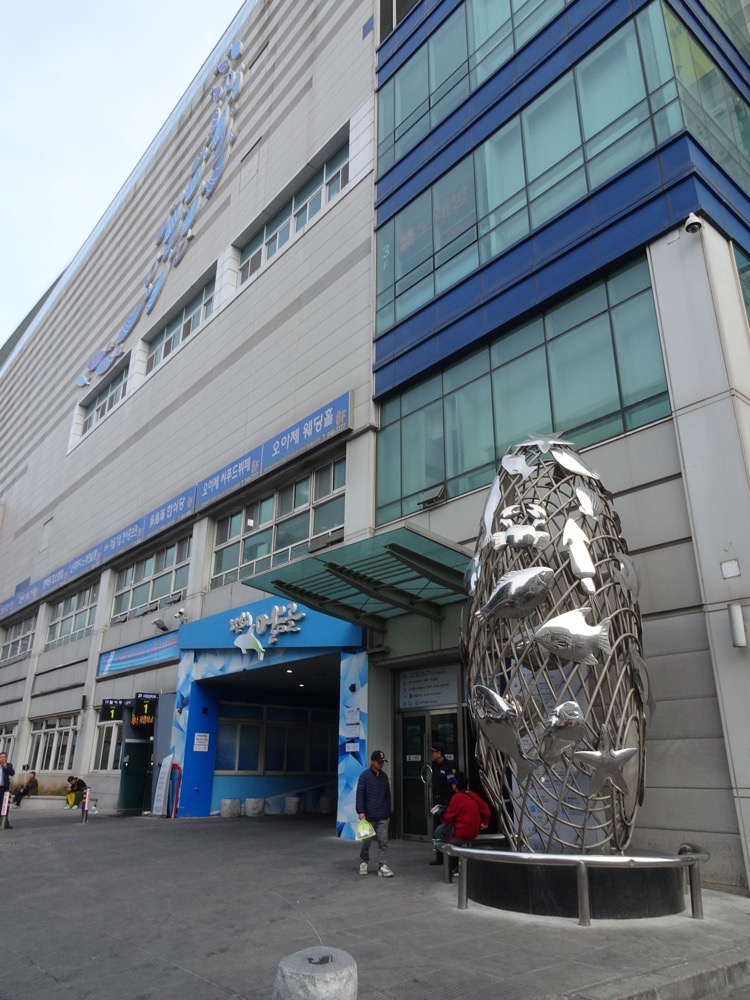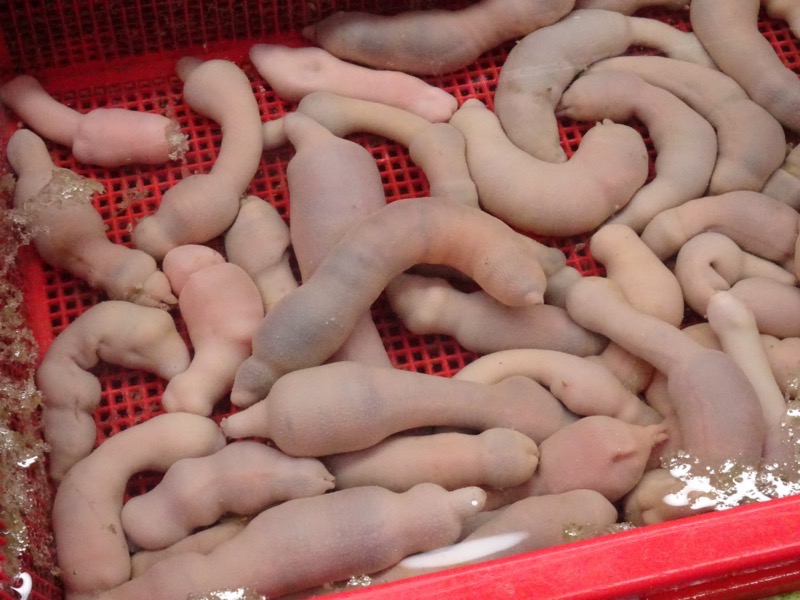 The entire tray of oysters in the photo below was only10,000 won, and while I would normally have been keen to try all the things, we were here at about 4:30pm, and I was not at all hungry.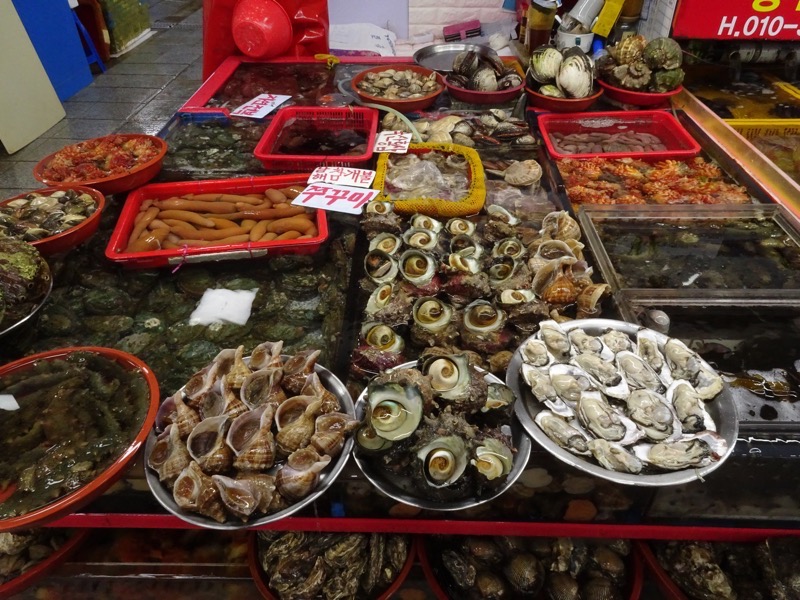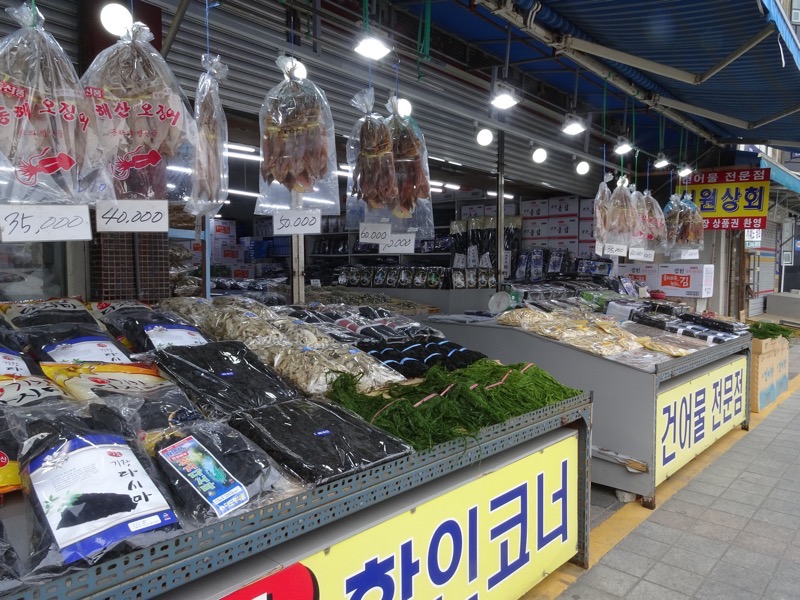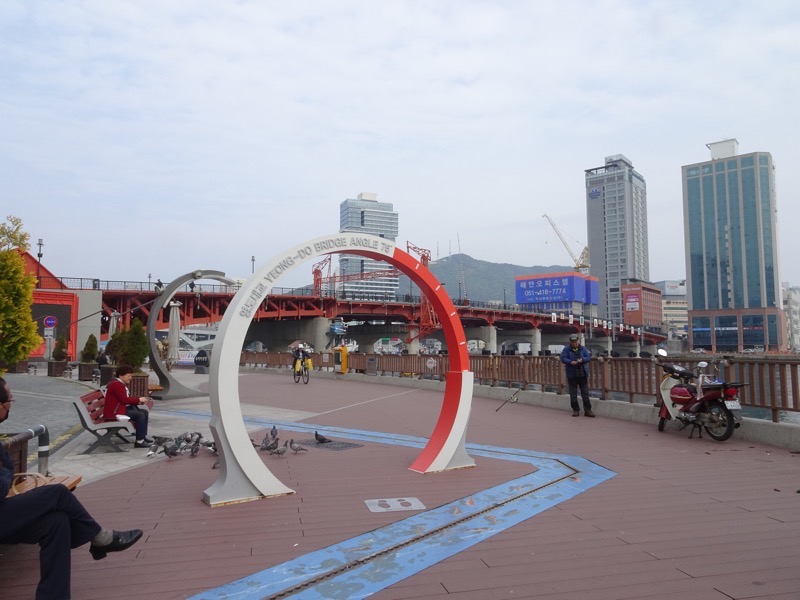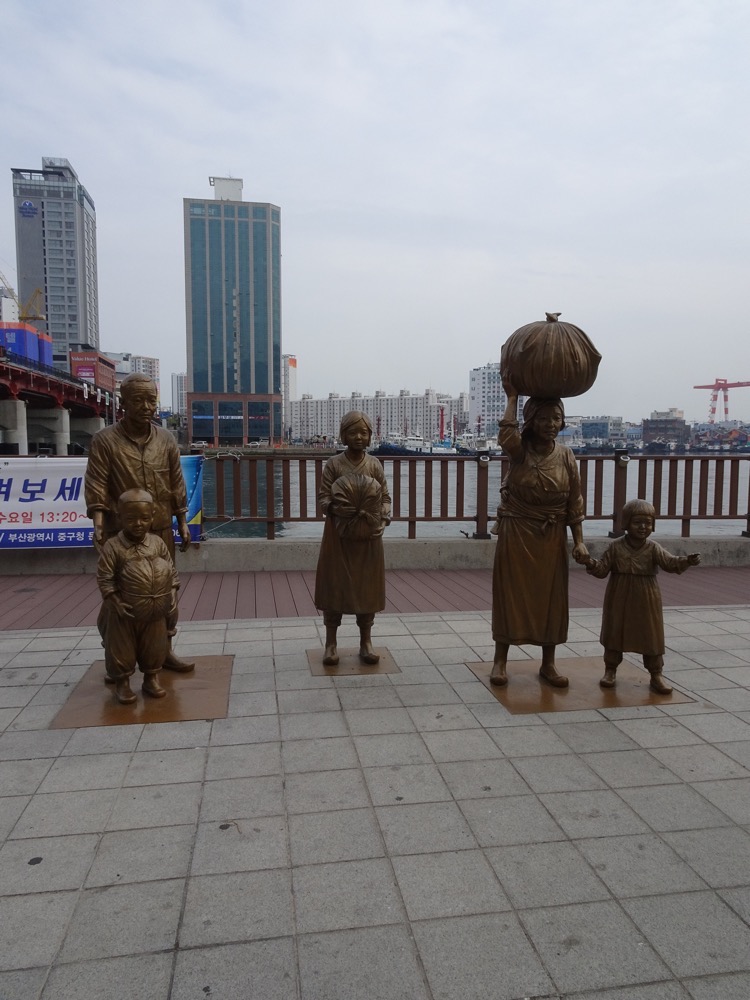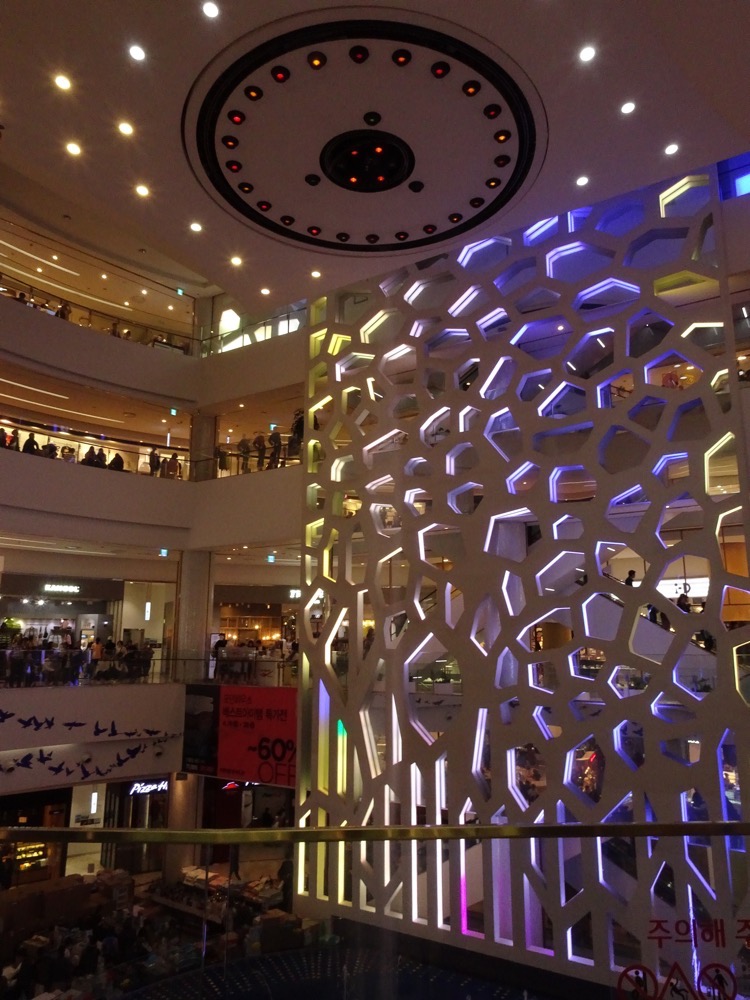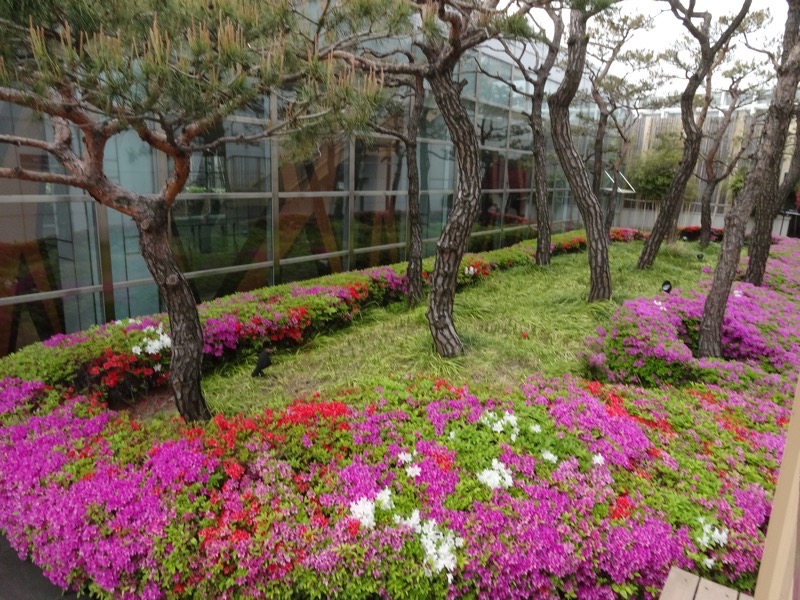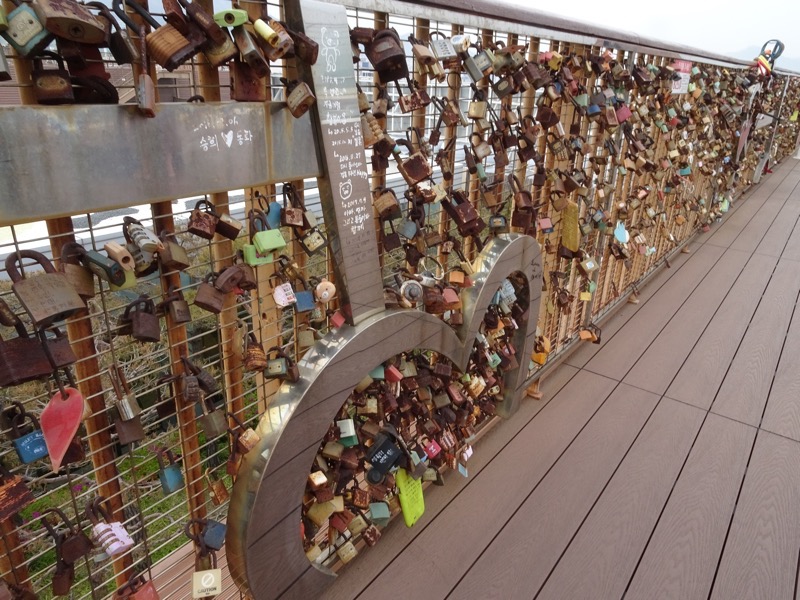 After this, we went looking for, and promptly got lost in the Lotte Mall – one of the world's biggest shopping malls consisting of three interconnected 13 storey towers of shopping as we hunted for the observation deck and coffee shop. With the enormous size of this place, the last thing we expected was to discover the observation deck was only accessible from one tucked out of the way elevator, but eventually, we found the right one. The views were admittedly a bit uninspiring – Busan was, 20C overcast and very hazy today.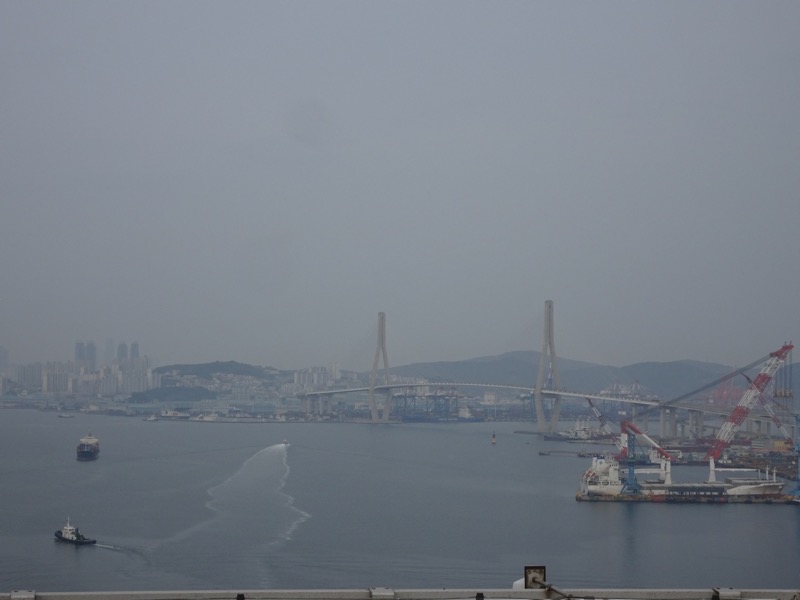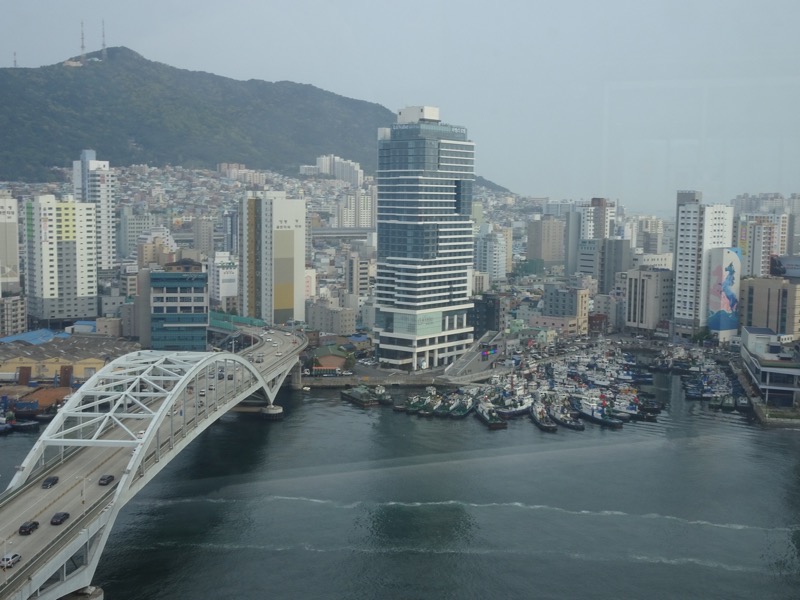 After this we made our way back into the shops to potter around, find a snack and bludge some wifi in a coffee shop – as you do, before making our way back to the ship around 9pm. I took some lovely and slightly dodgy photos of the sail away (you try taking night photos off the back of a moving ship with no tripod!) but I kinda like their fuzzy weirdness anyway  😉