Today we went to South Korea (Best Korea!) as the international port on this cruise for all the Japanese passengers – without it, they don't get their duty free allowances. So the first half of the cruise stopped in Korsakov, Russia; the second half of the cruise calls in to Busan.
Busan is known as Korea's summer capital, and has 'superb' (for Korea) beaches, impressive hot springs and mountainous scenery. It also appears quite striking for its gorgeous temples and inspiring infrastructure… so many seriously adventurous bridges that look more like roller coasters, and incredible highway systems. Awesome.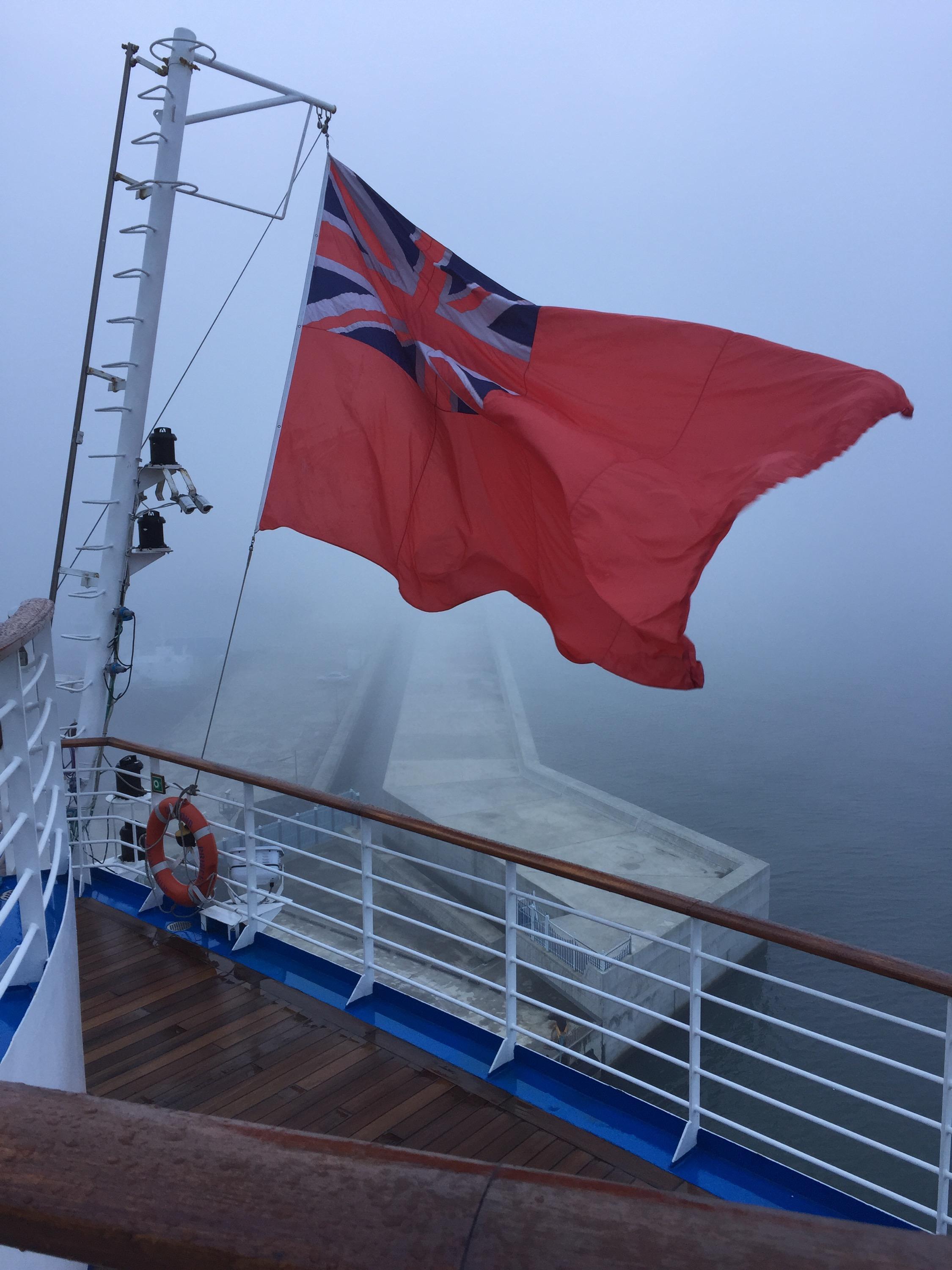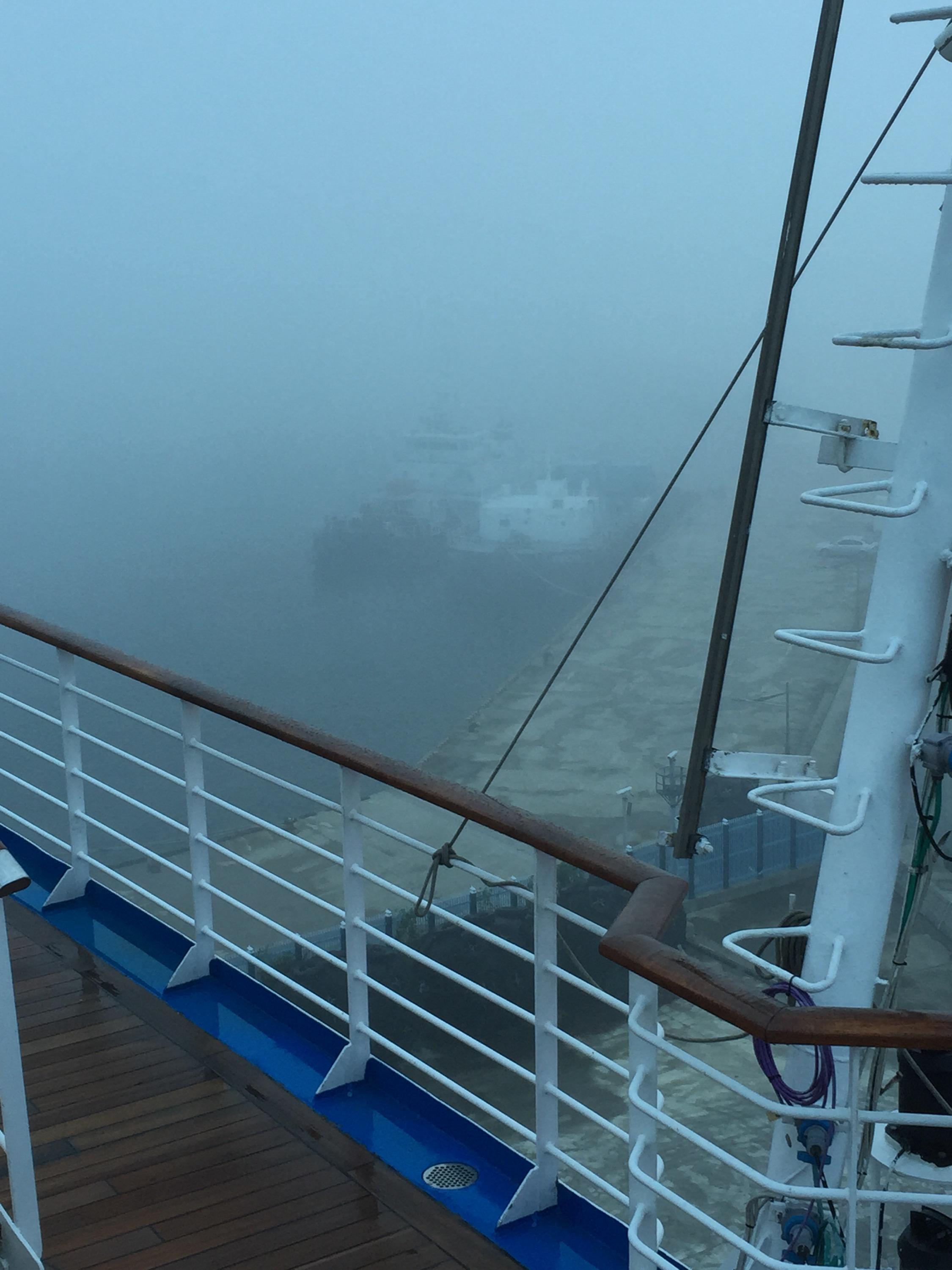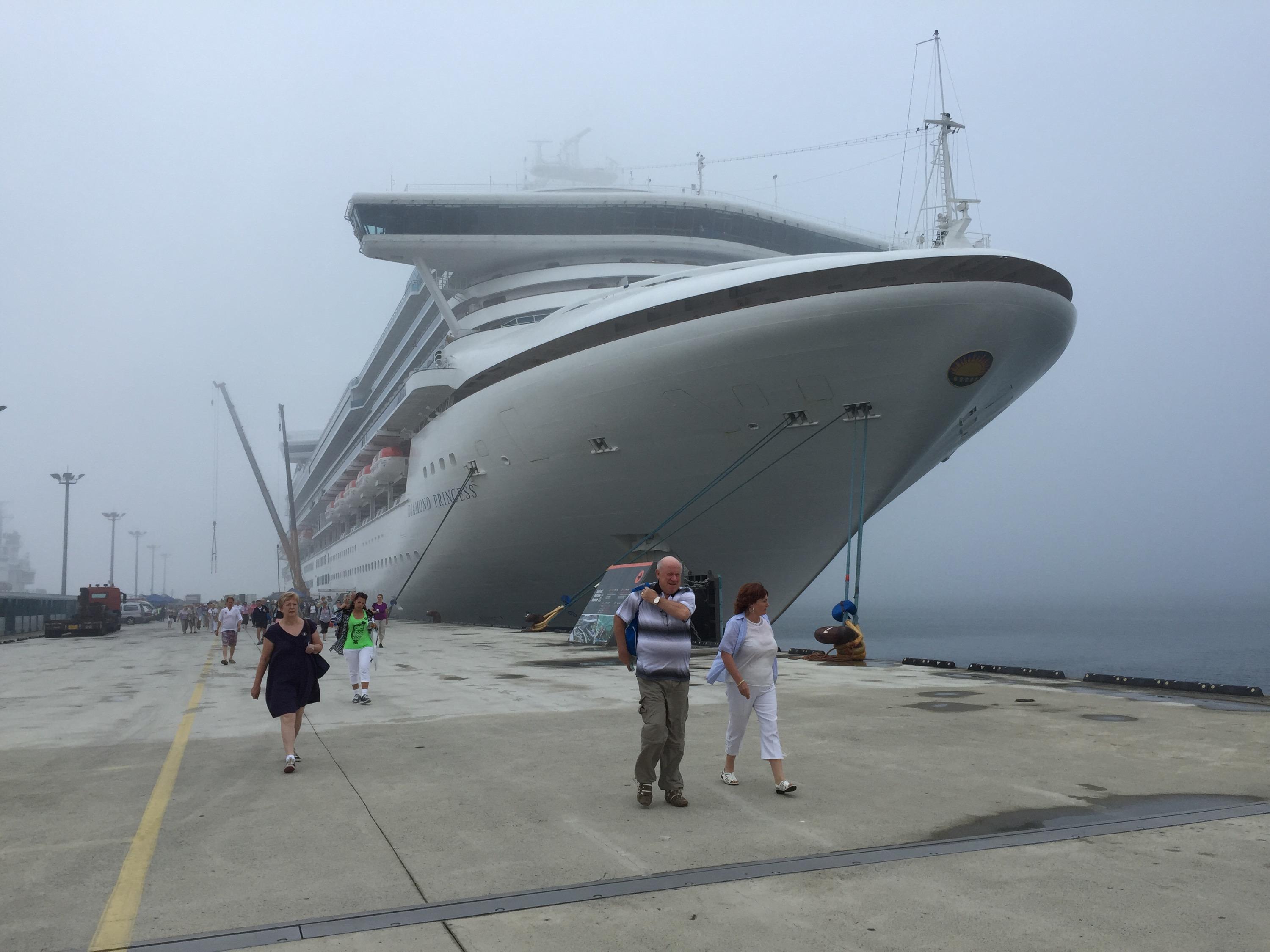 We started our day stepping out the cabin door to the back terrace and not being able to see more than about 5 meters either side of the ship. I have never seen fog like this before in my life. It was thick and cloyingly humid, and visibility was non-existent. Kudos to the Captain and his crew for navigating into berth through the pea soup. From the expressway…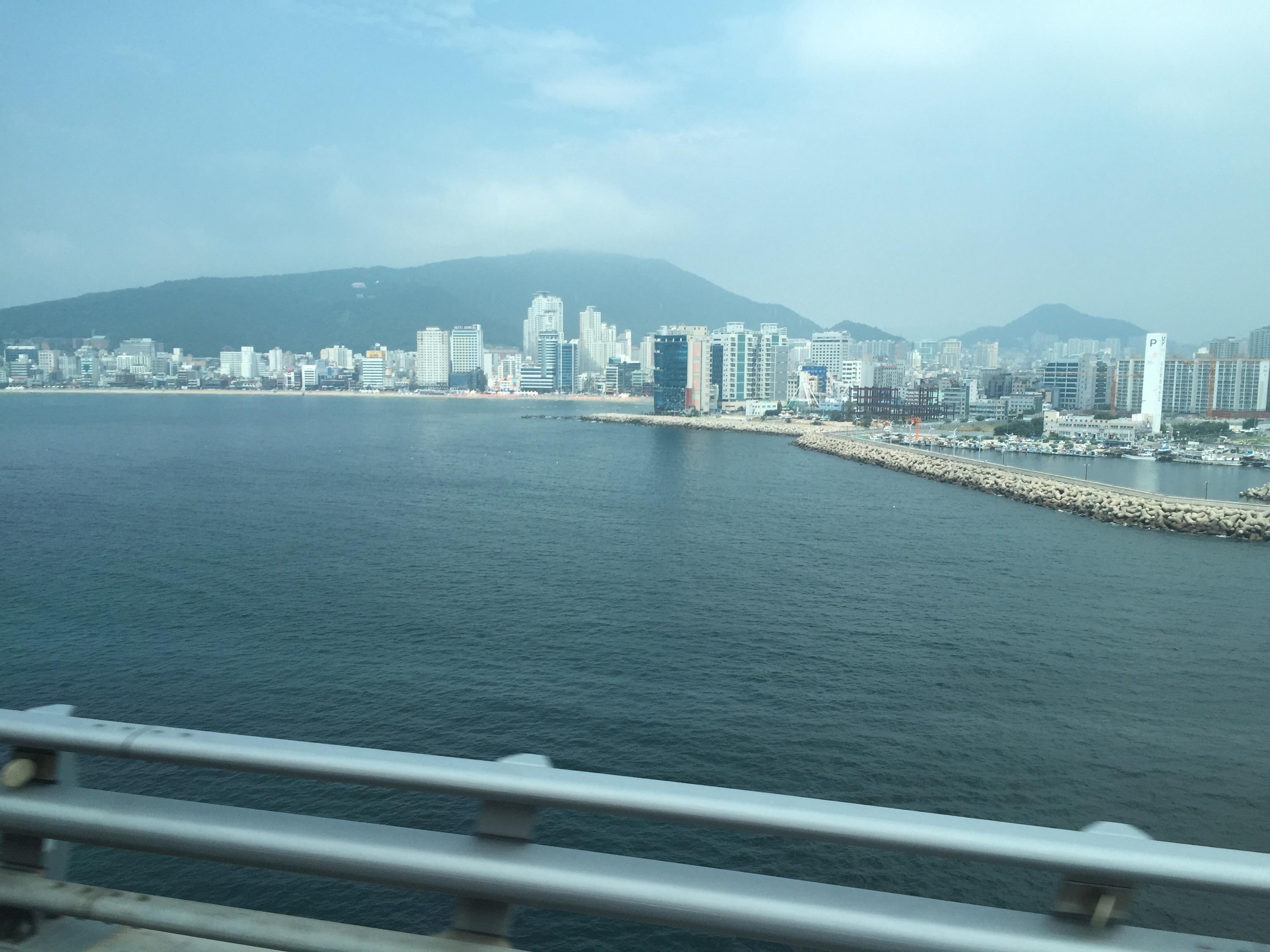 Given we were here just for the day, had little to no Korean and no time to waste figuring out the transport system etc, we were on an organised tour for the day. We had a great bus drive (worst bus driver we've seen in a while, but very interesting drive) across town to the Haedong Yonggunsa Temple (Dragon Palace Temple) which look out over the ocean. The temple dates back to the Goryeo Dynasty (approx 1376AD) and is one of Busan's most well known and striking landmarks in part due to its unusual location on a rocky outcrop by the sea.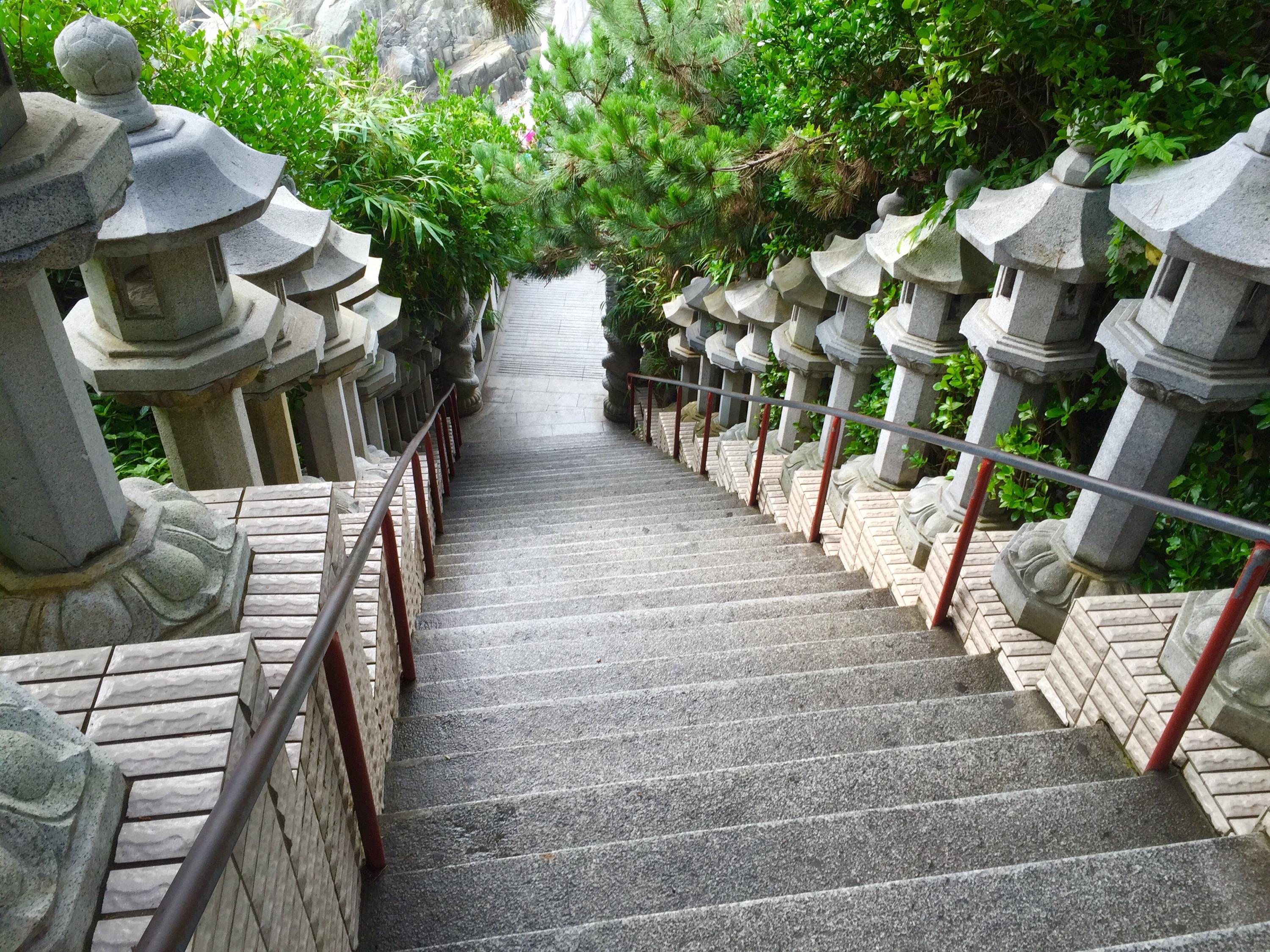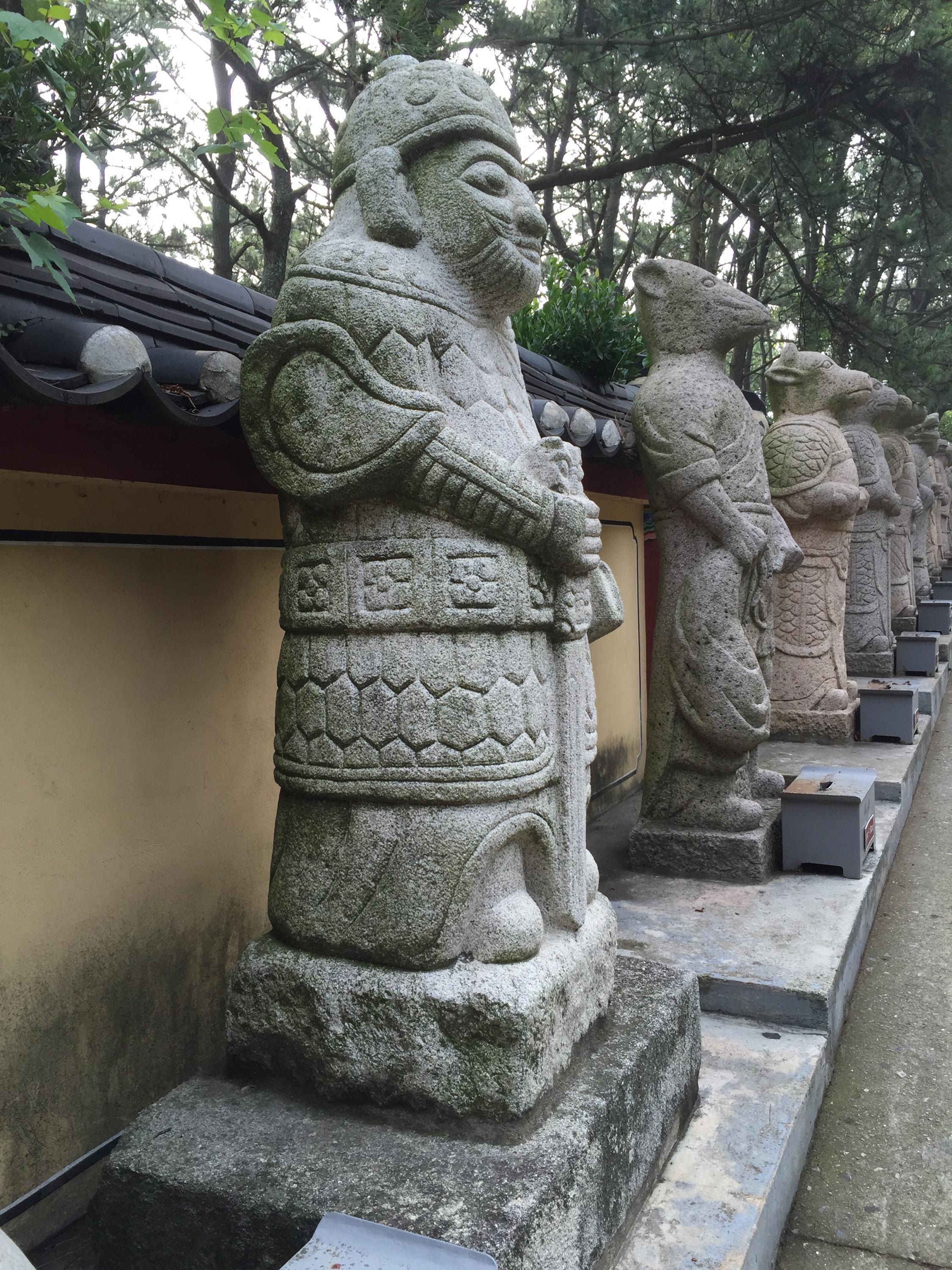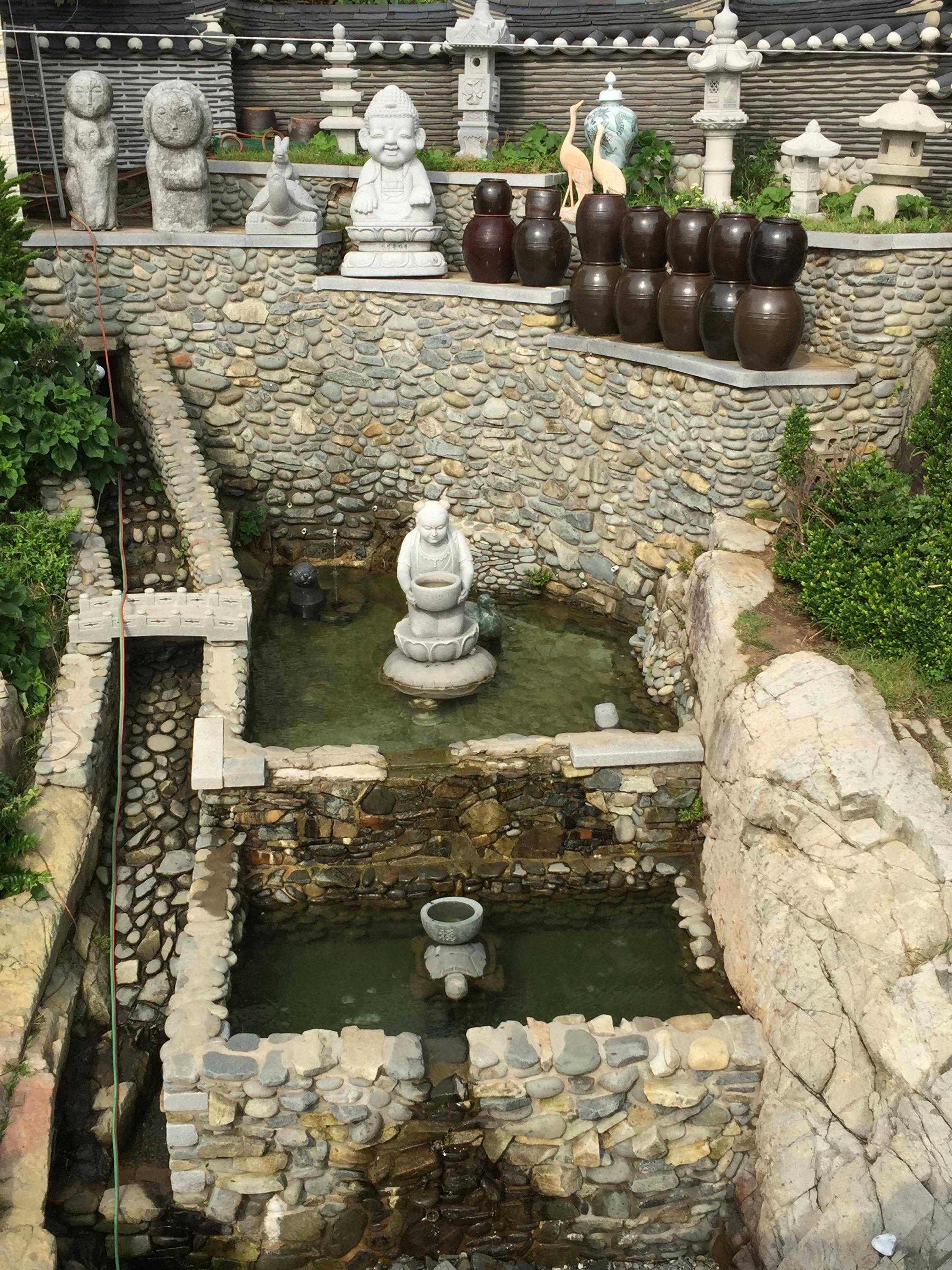 The landscape is rugged (approximately 108 steps to get down/back), the temple is stunningly beautiful and there are many shrines and points of observance along the route.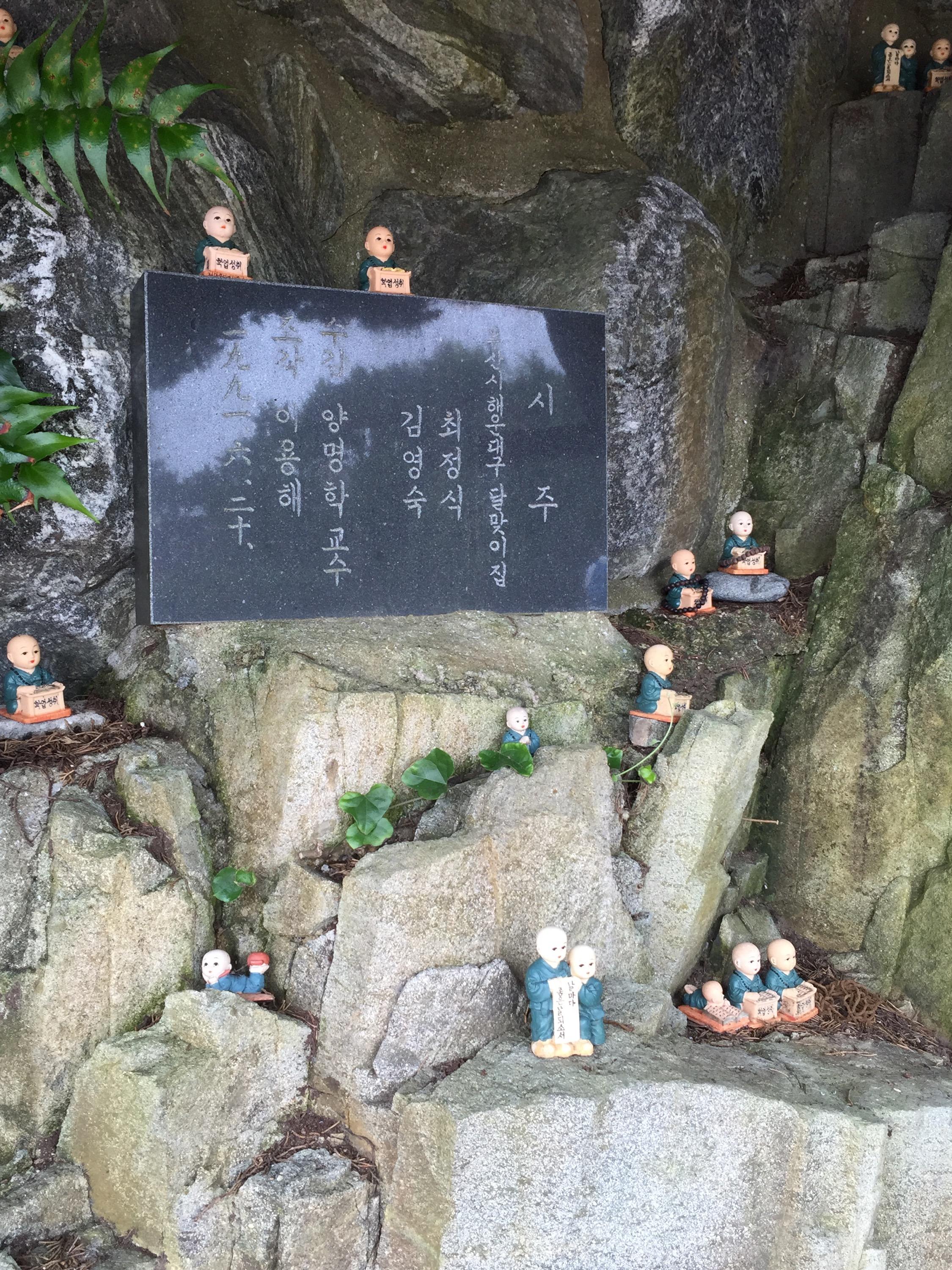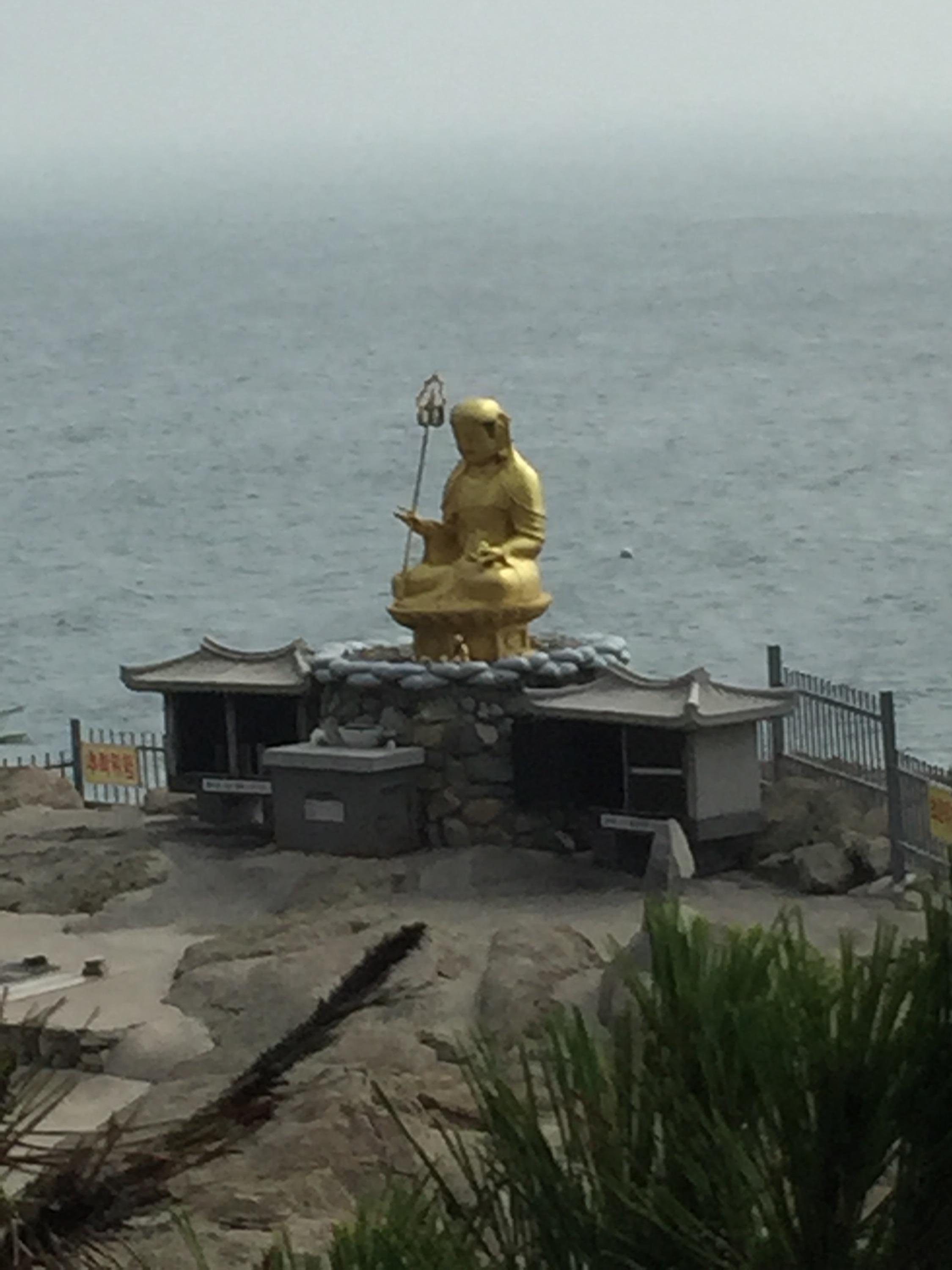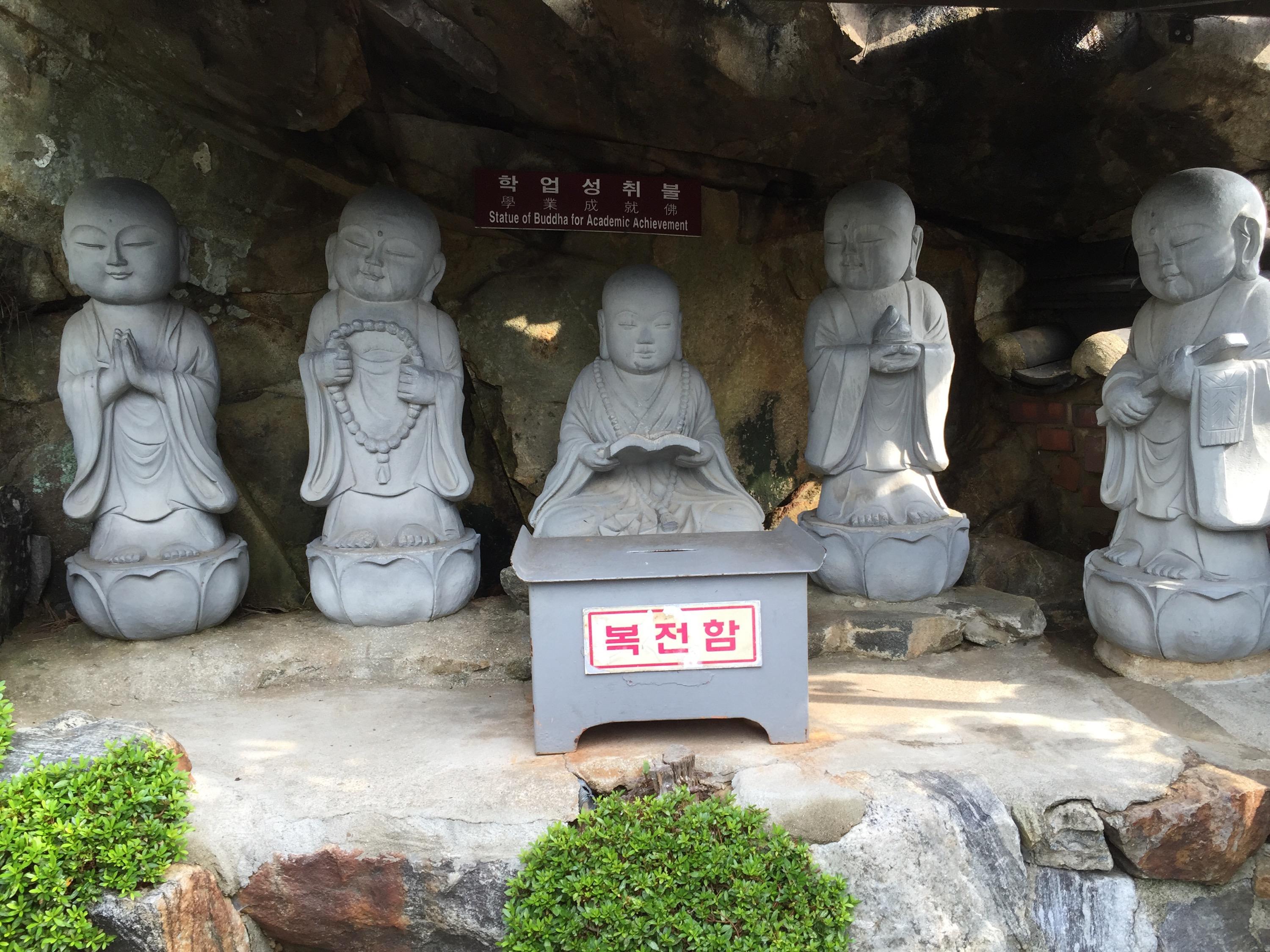 The temple is not like any of the Japanese temples we have seen so far. The Japanese Buddhist temples are generally plain brown, with some inlaid wood carved and painted, and brass accents… this temple, designed to look out to the Gods of the Sea, and protect the port of Busan against the weather… however, this Korean temple was also designated by the King (according to our guide, she did not specify which King, so I will have to research that later when I have better internet access), as a 'palace' as well as a temple – so it is brightly coloured and painted with murals and covered in coloured lanterns.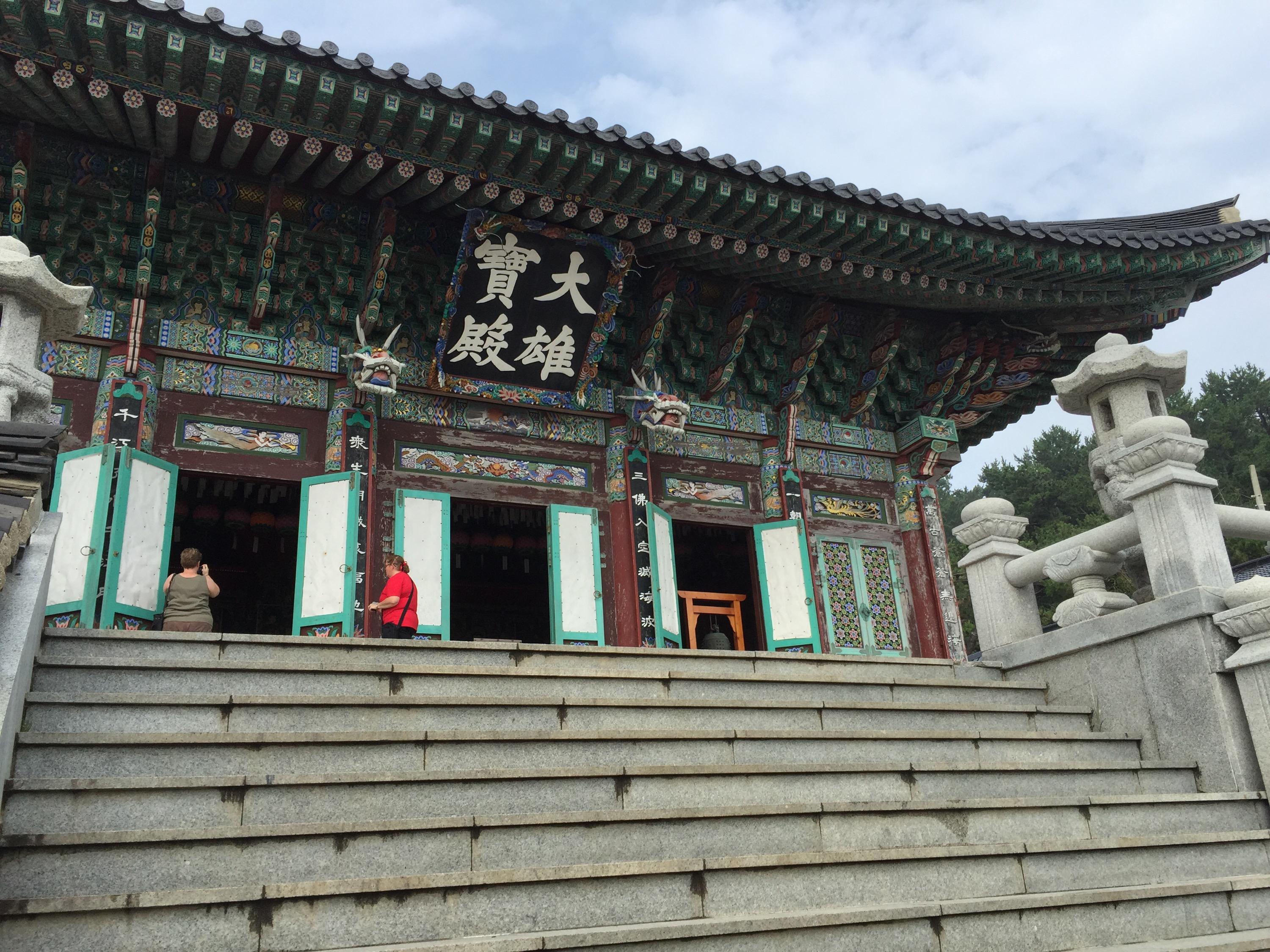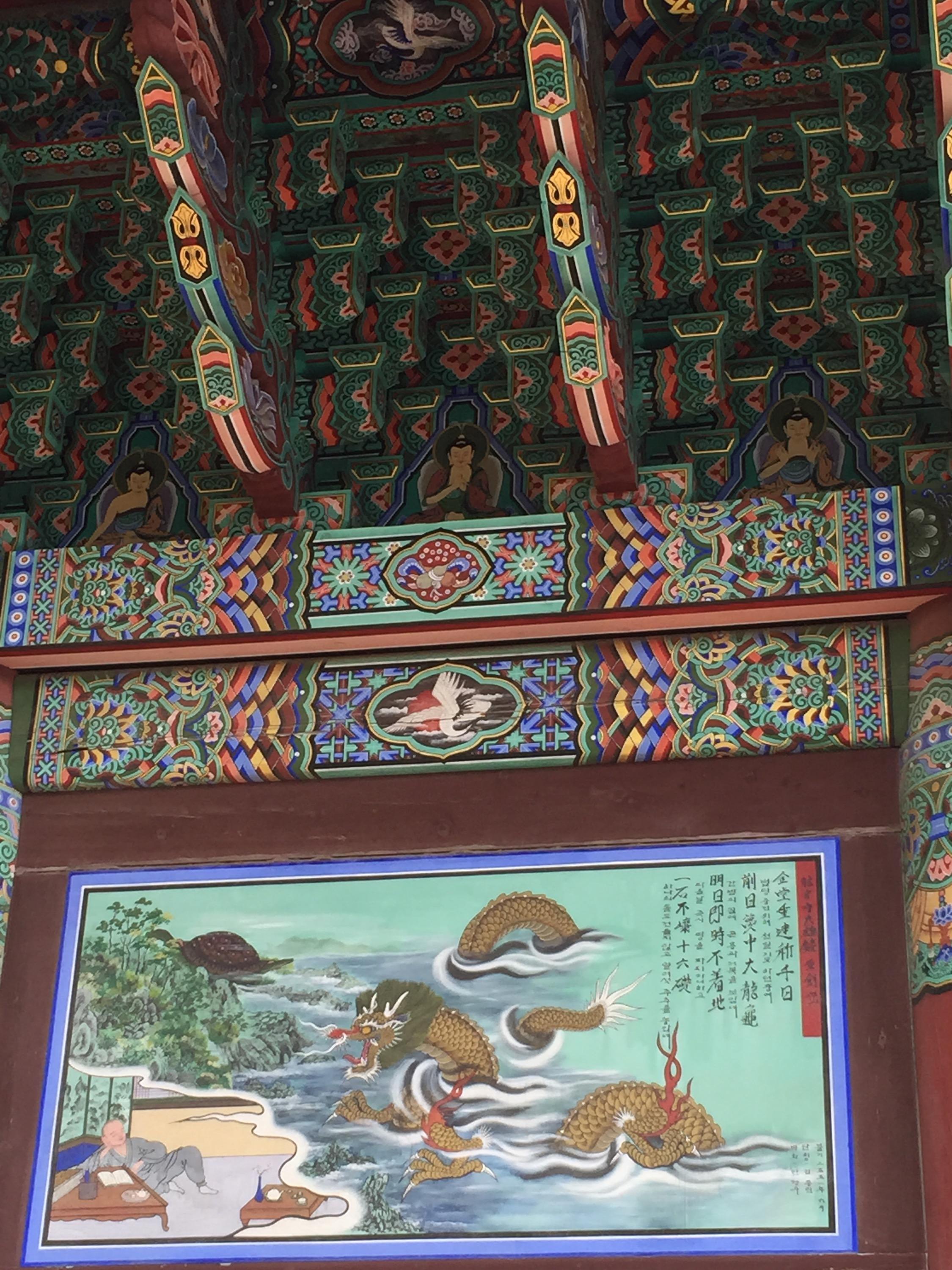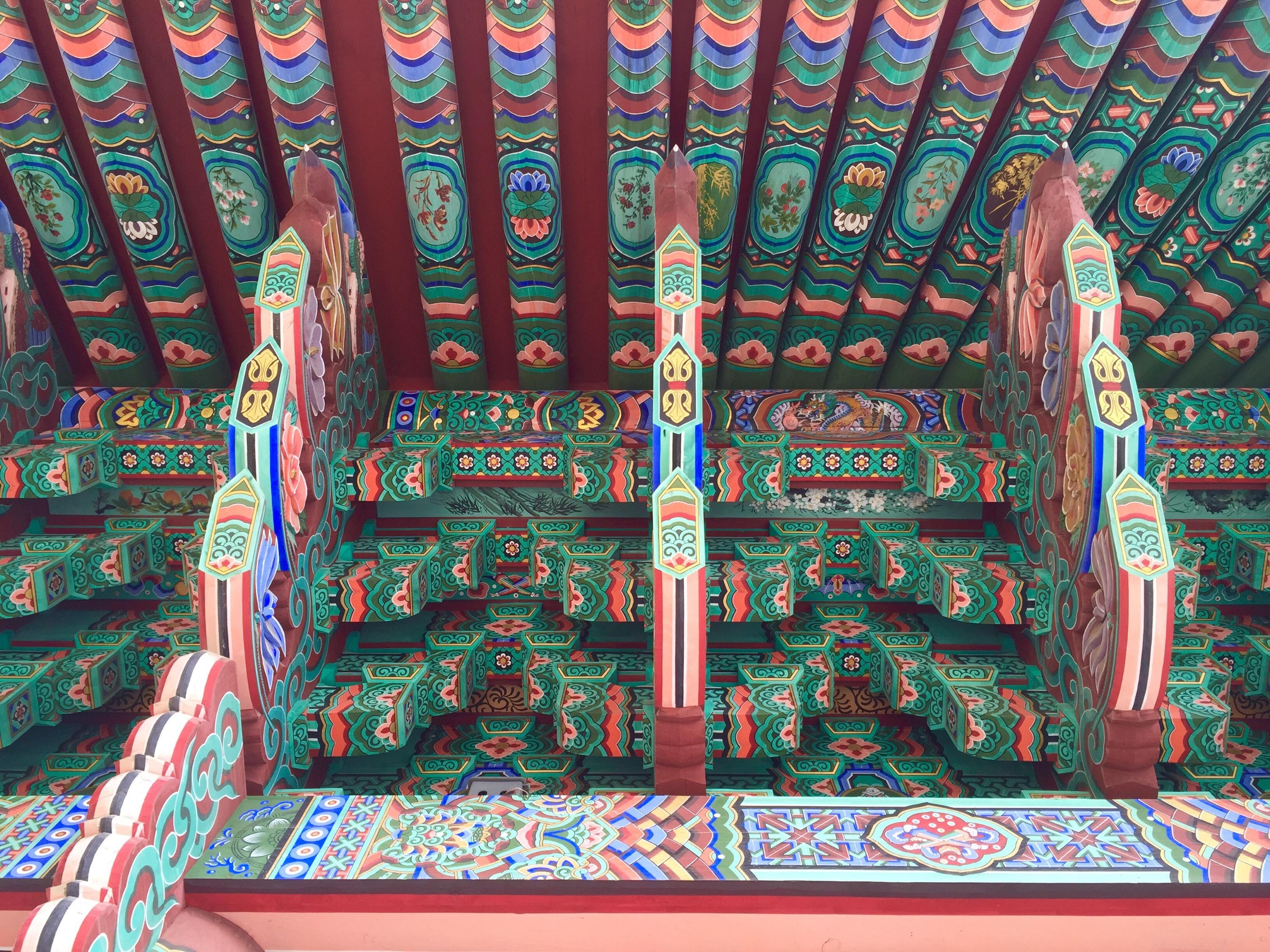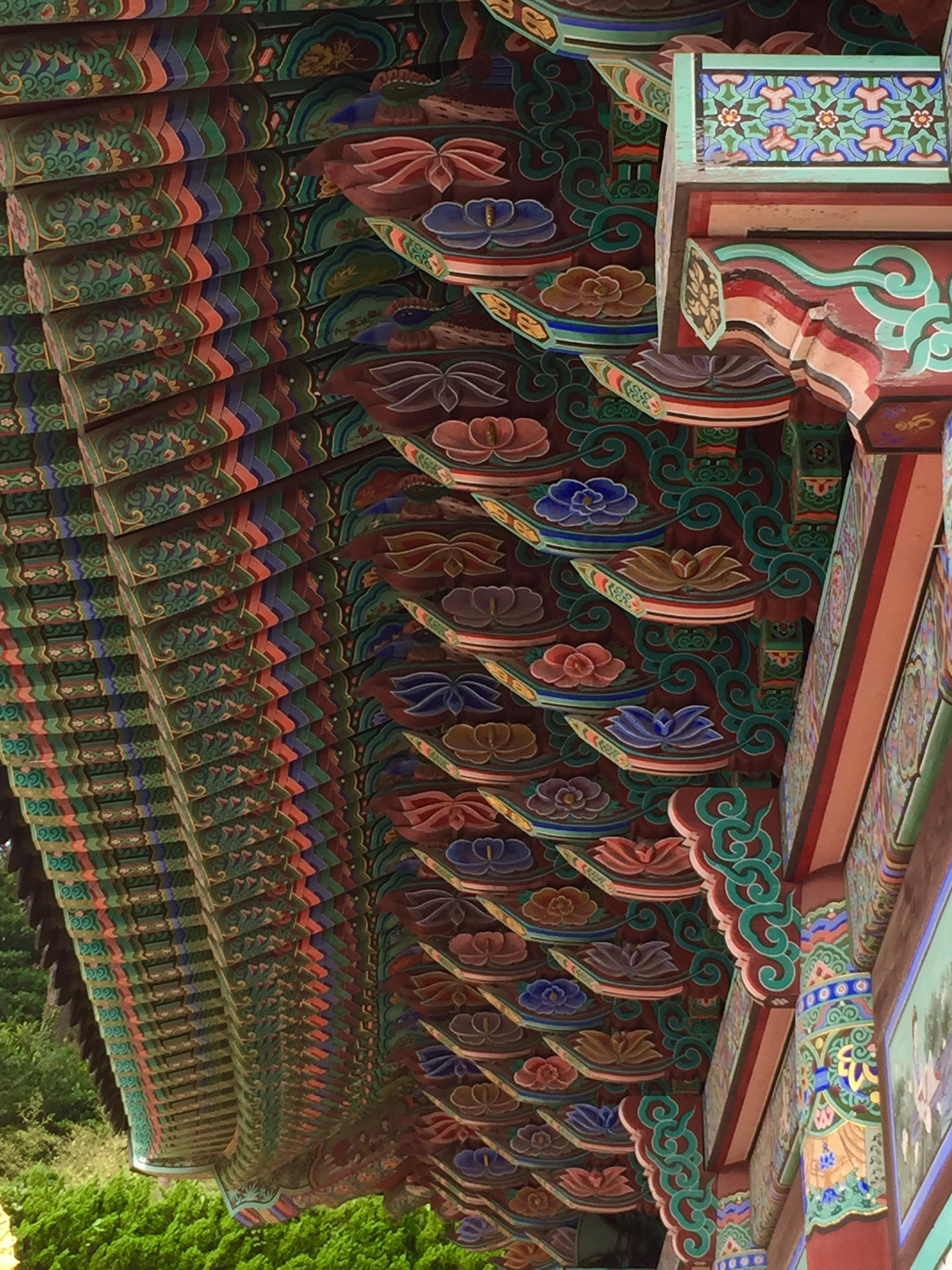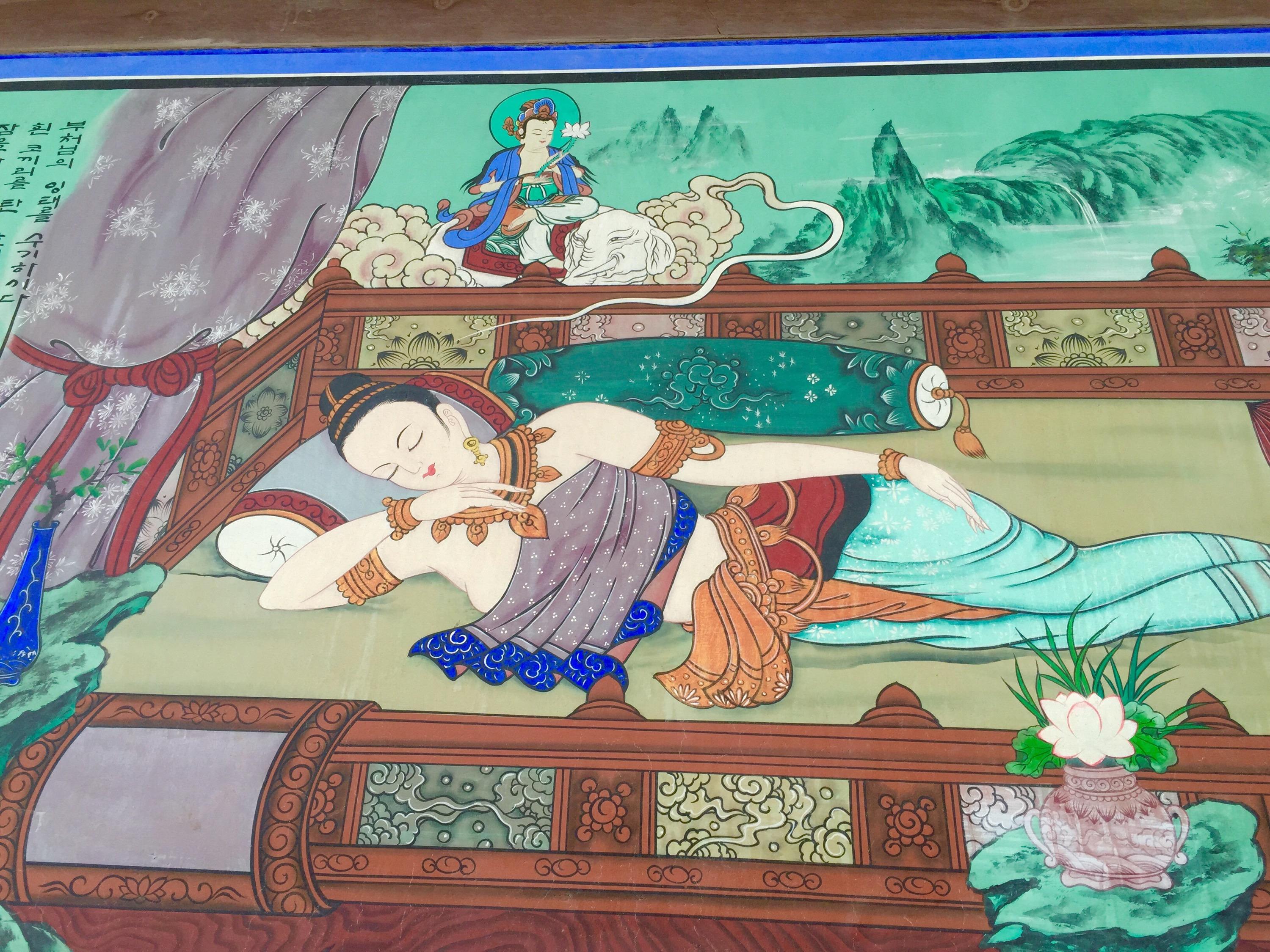 Outside the temple is an enormous Buddha with huge drooping ears ('so Buddha can hear you best, and know everything'… I think he's a bit like Santa Claus), as well as a large gilded turtle with a dragon for a head. The turtle/dragon is a symbol of the dragon guardian preventing bad weather.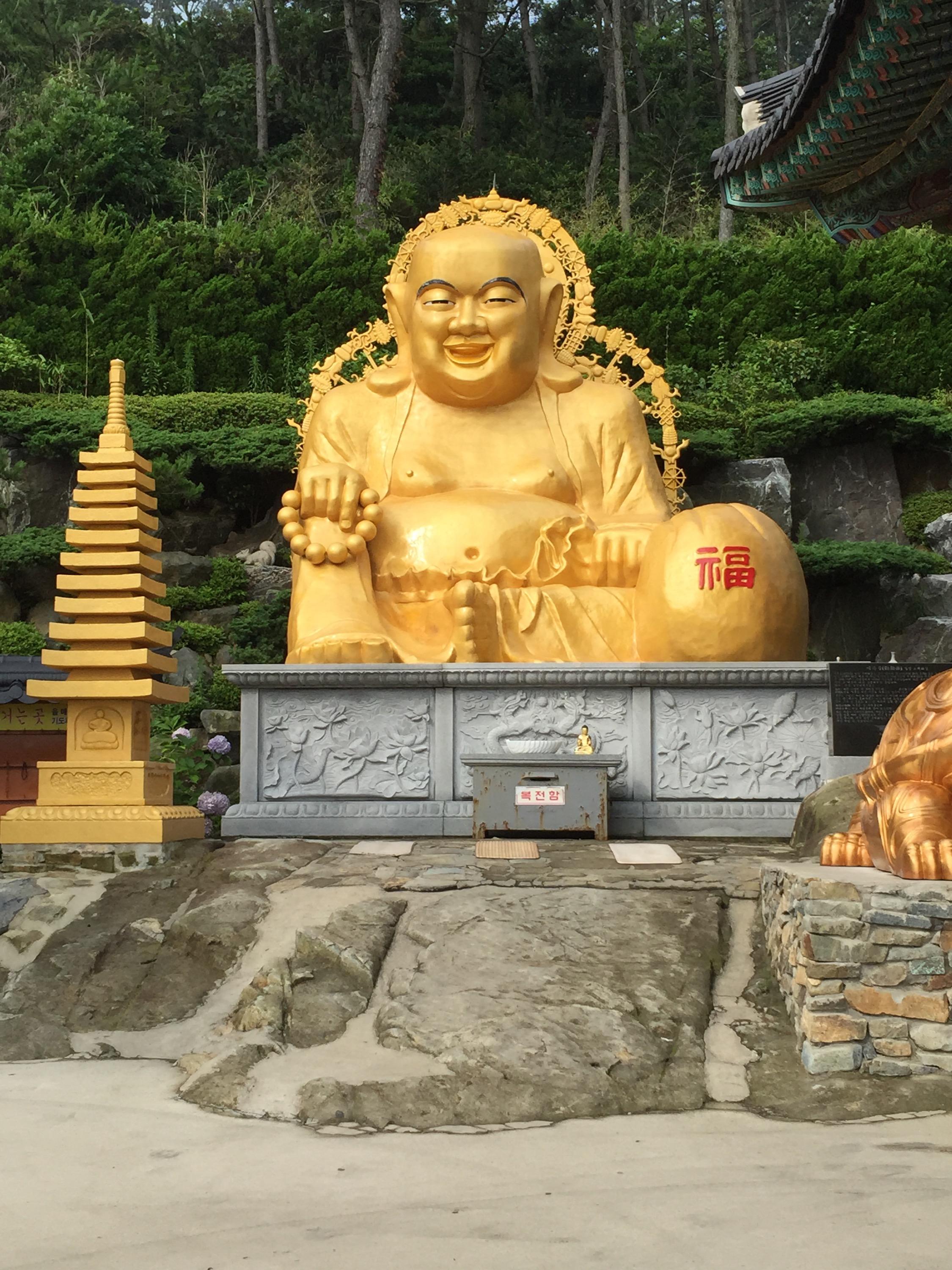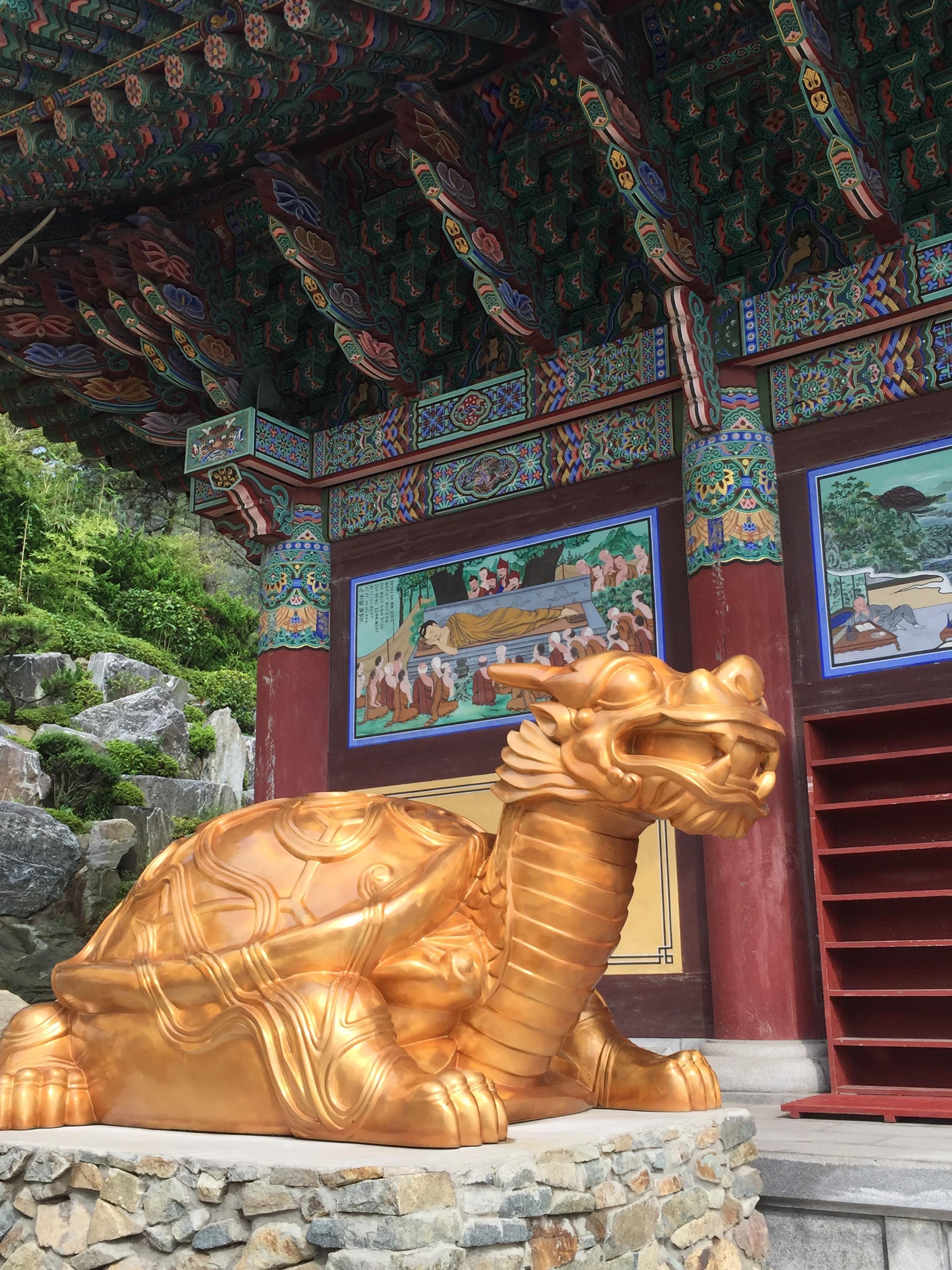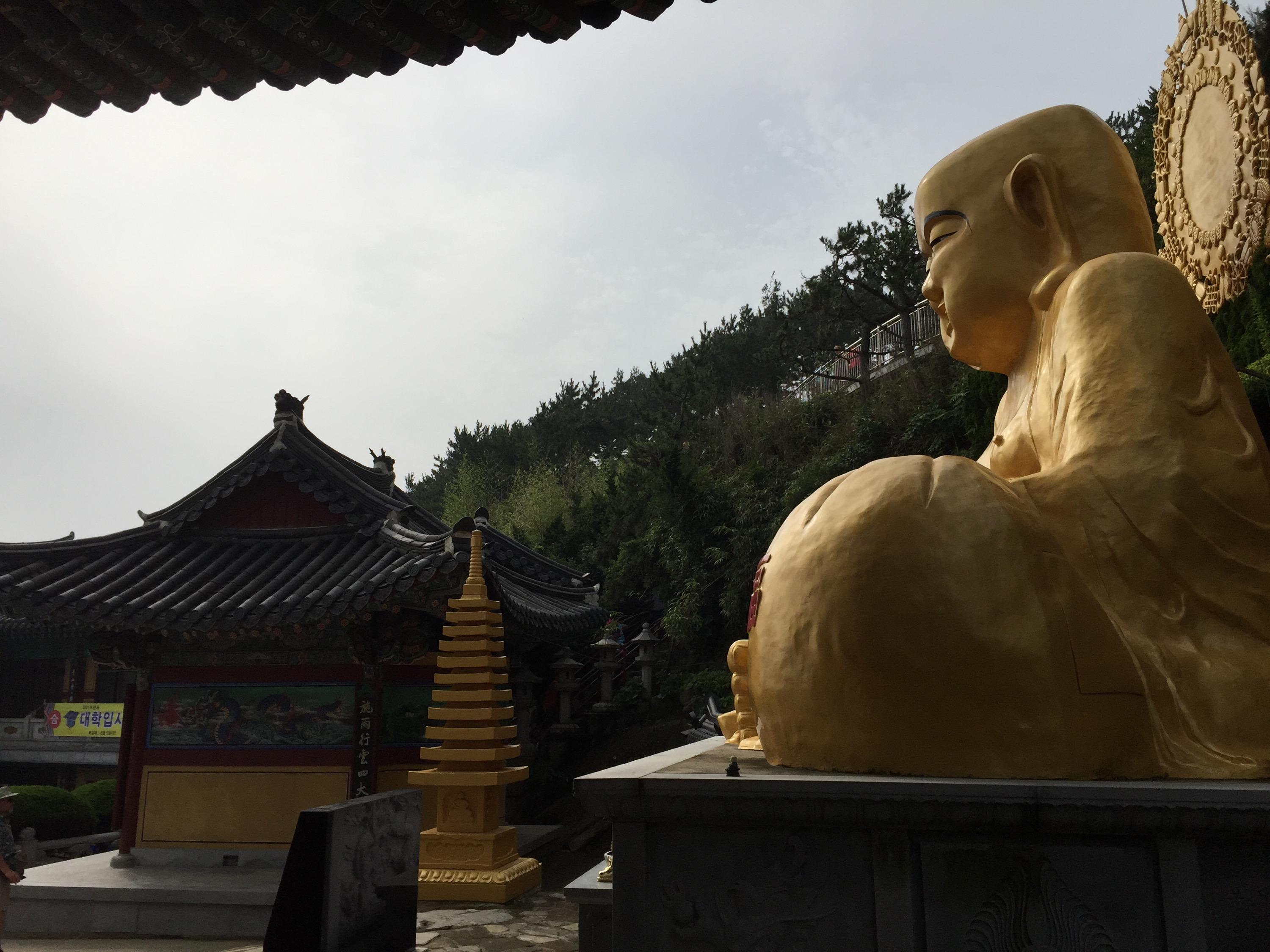 Inside the temple are more statues, lanterns hung to honour and pray for individuals. Also are thousands of small lit icons with family names on them to show the prays of various temple patrons. This temple was so beautiful and also had many other spots where one could make a donation and say a pray for – road and traffic safety (this one has my name all over it!), for educational excellence, for lucky and good fortune, and for the wishes to have a son (a favourite spot to stop, say a prayer and rub Buddha's belly, for Grandmas from all over Korea by the looks of it).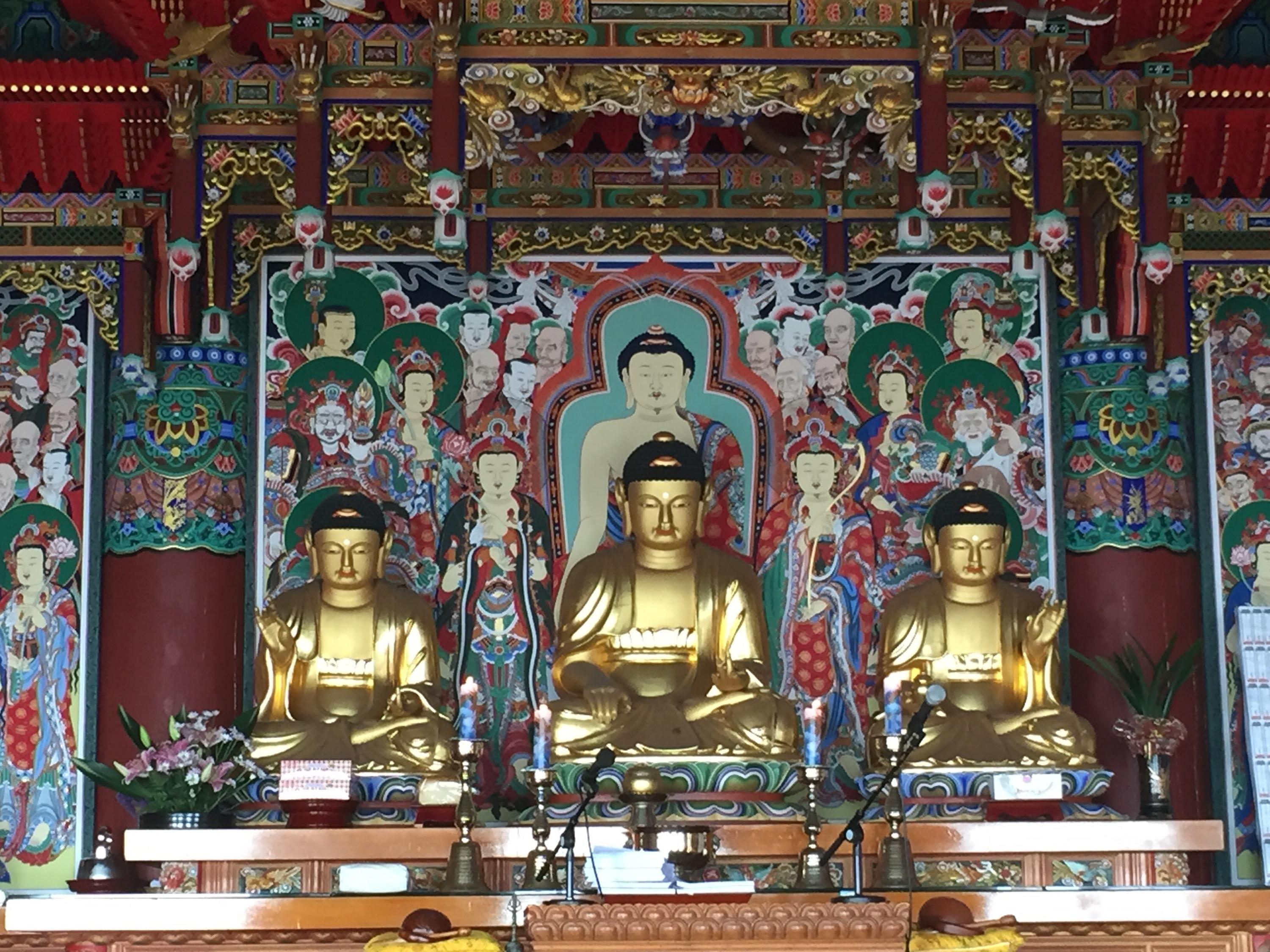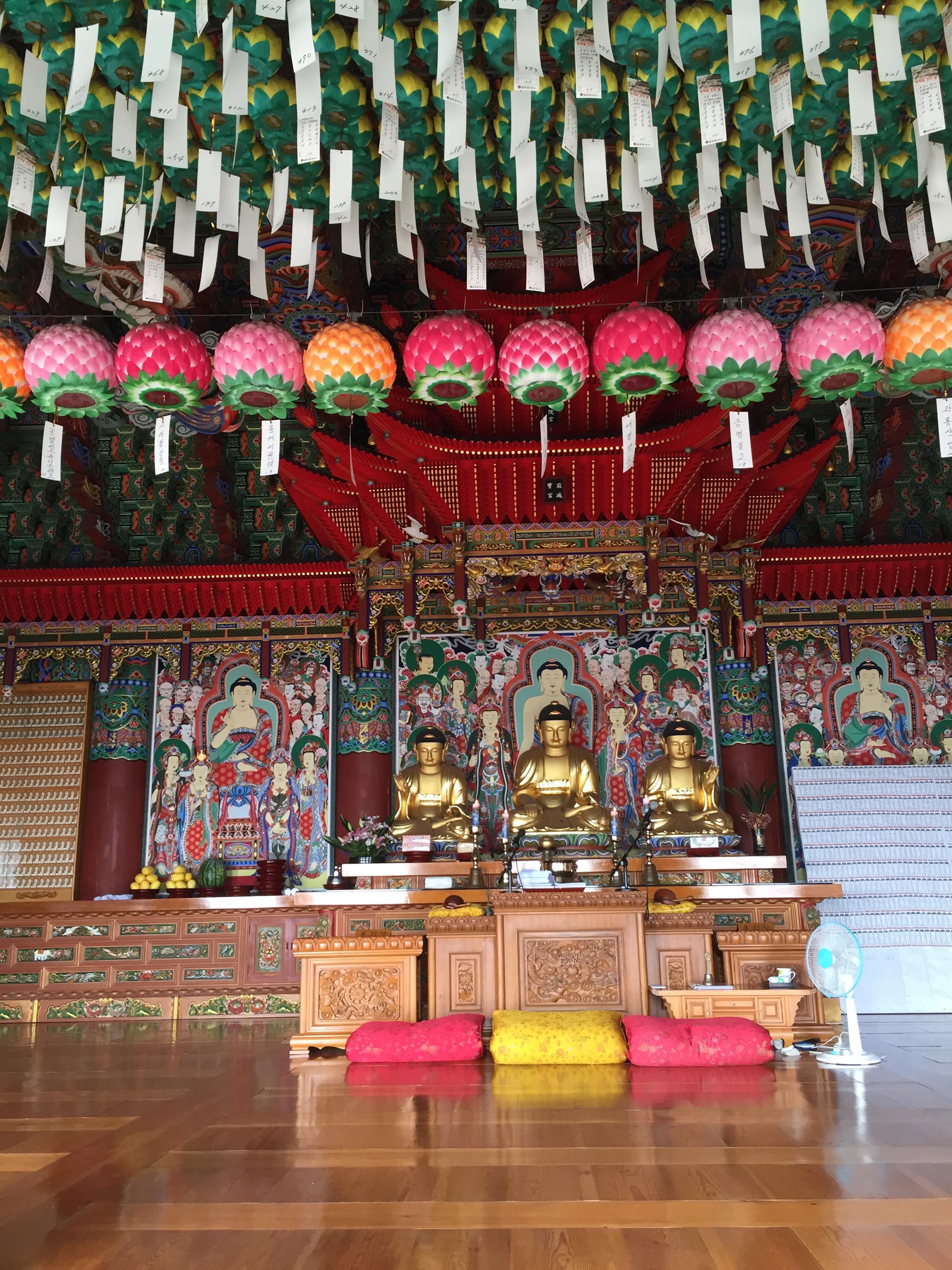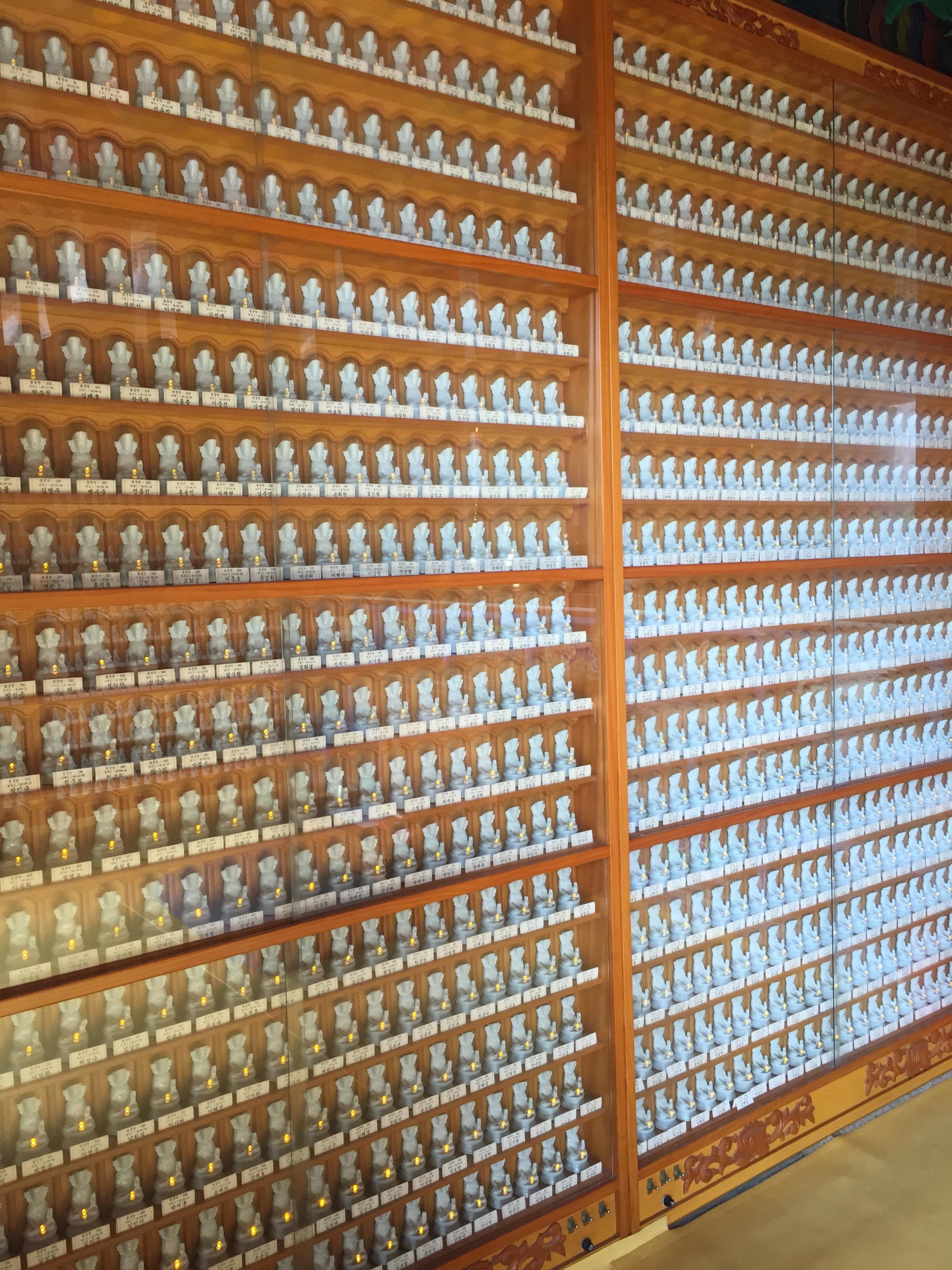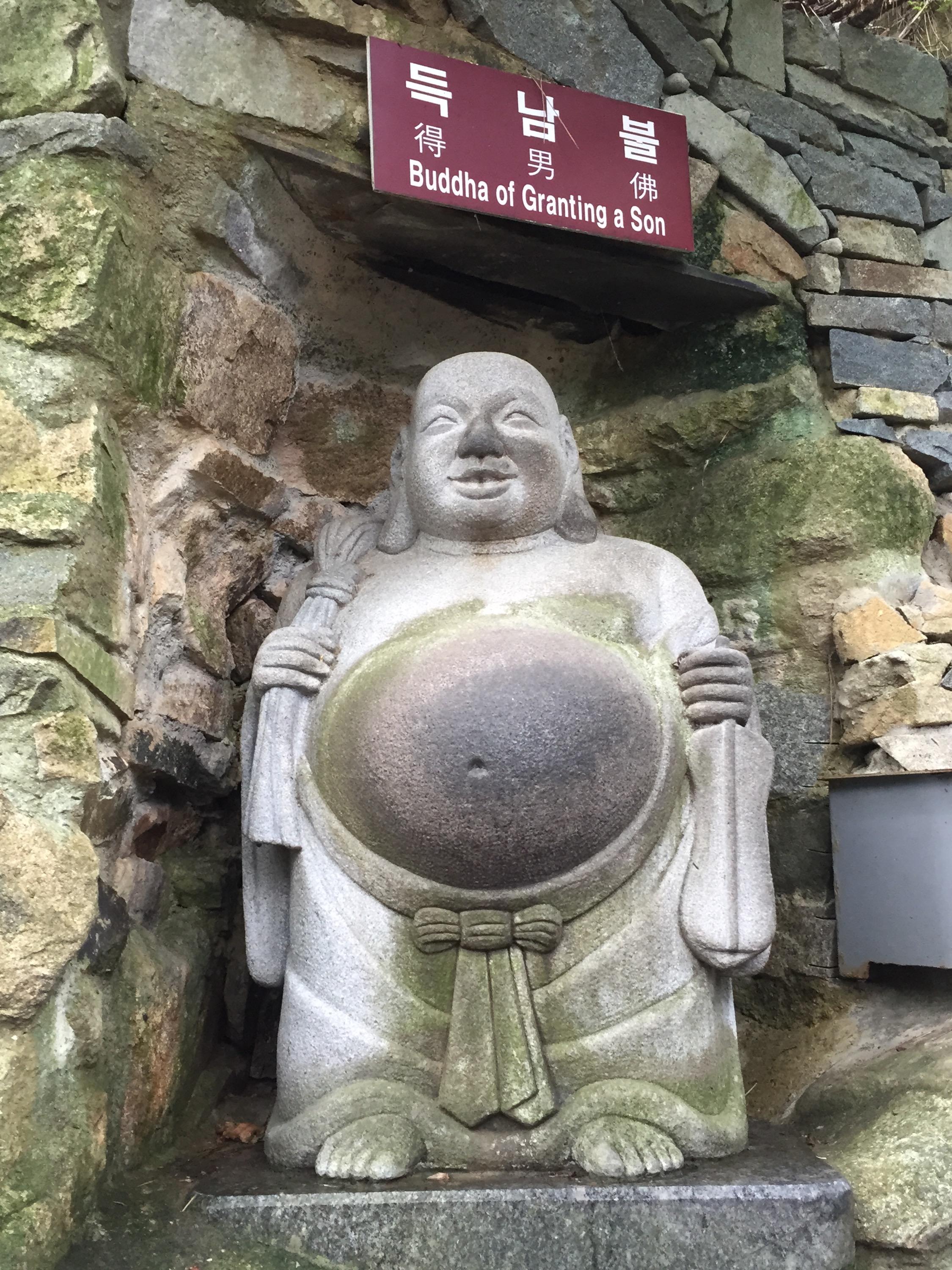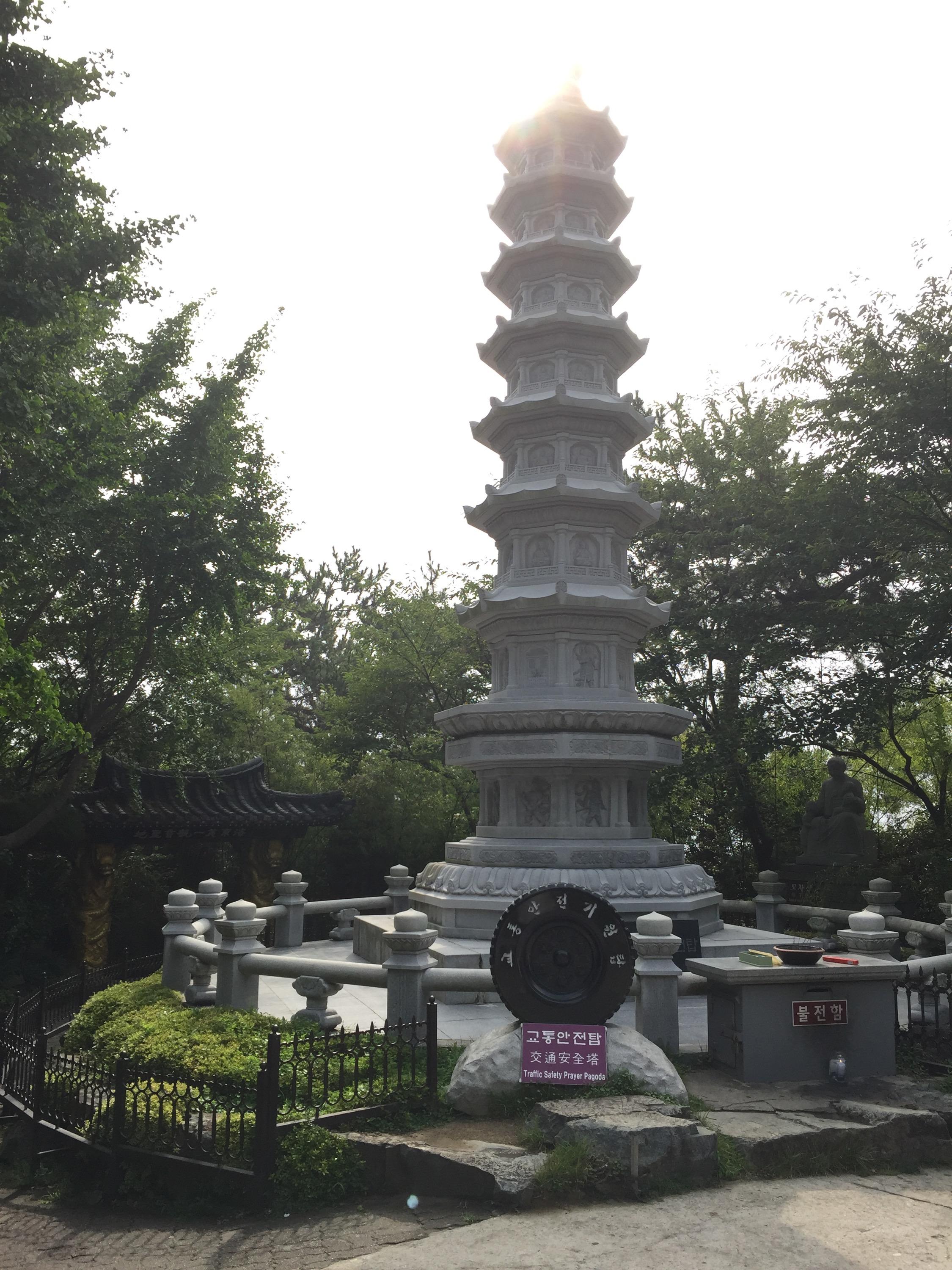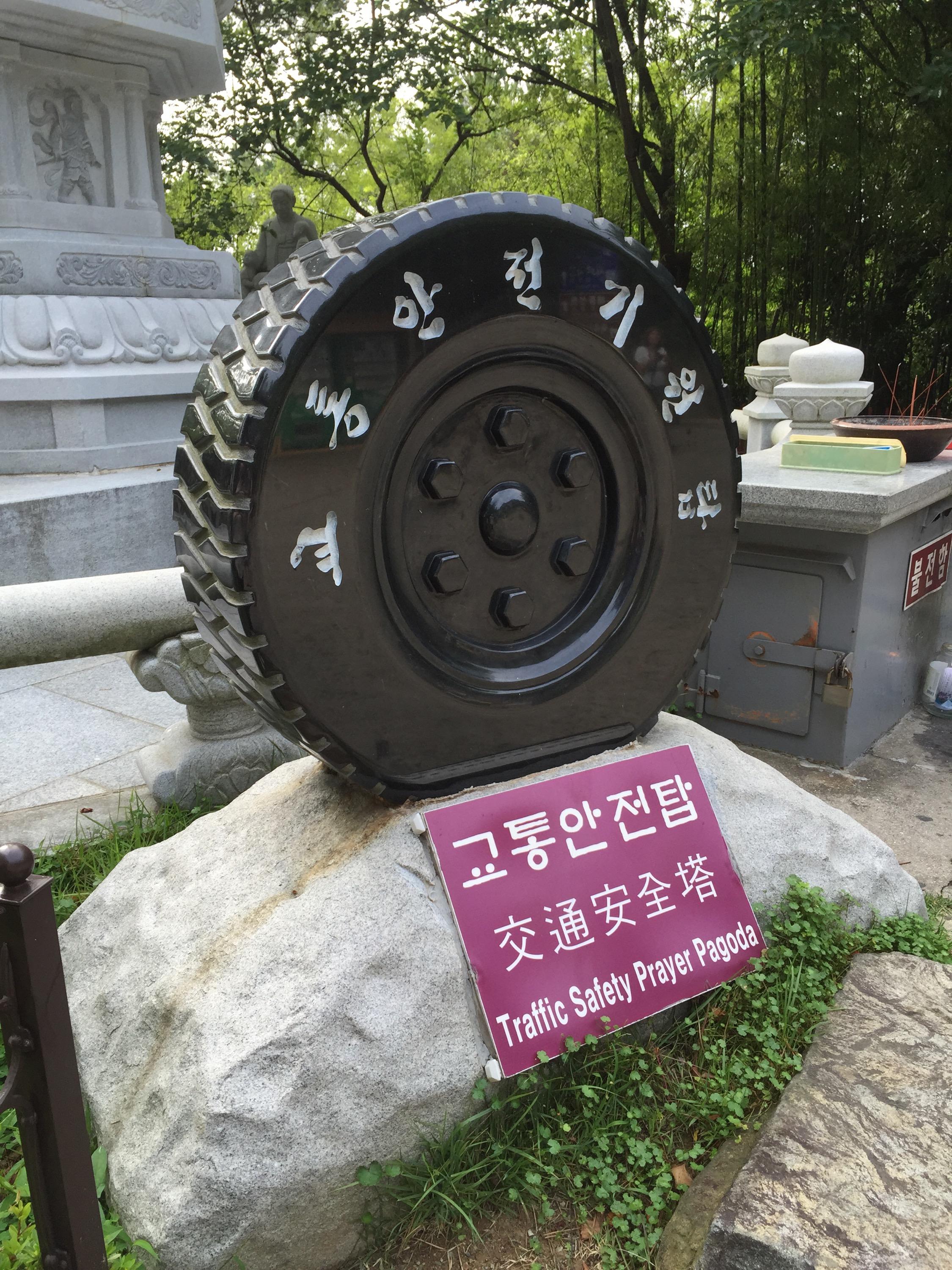 After the Haedong Yonggunsa Temple, we made out way to the APEC (Asia Pacific Economic Co-operation Centre, where the 2005 APEC Conference was held and the more recent 2014 Asia Conference was held. It's a beautifully designed building, large round dome jutting out on the peninsula surrounded by lovely parks and gardens.
In the front foyer is one of the most amazing pieces or art – an enormous wooden inlaid piece of lacquerwork, full of mother of pearl and abalone shell created by Kim Gyu-Jang, a master craftsman of Korea. The design is 6m x 2.2m and shows 12 symbols of longevity – the sun, clouds, mountains, rock, water, cranes, deer, turtles, pine trees, bamboo, mythical peach and the herb of eternal youth. Absolutely stunning.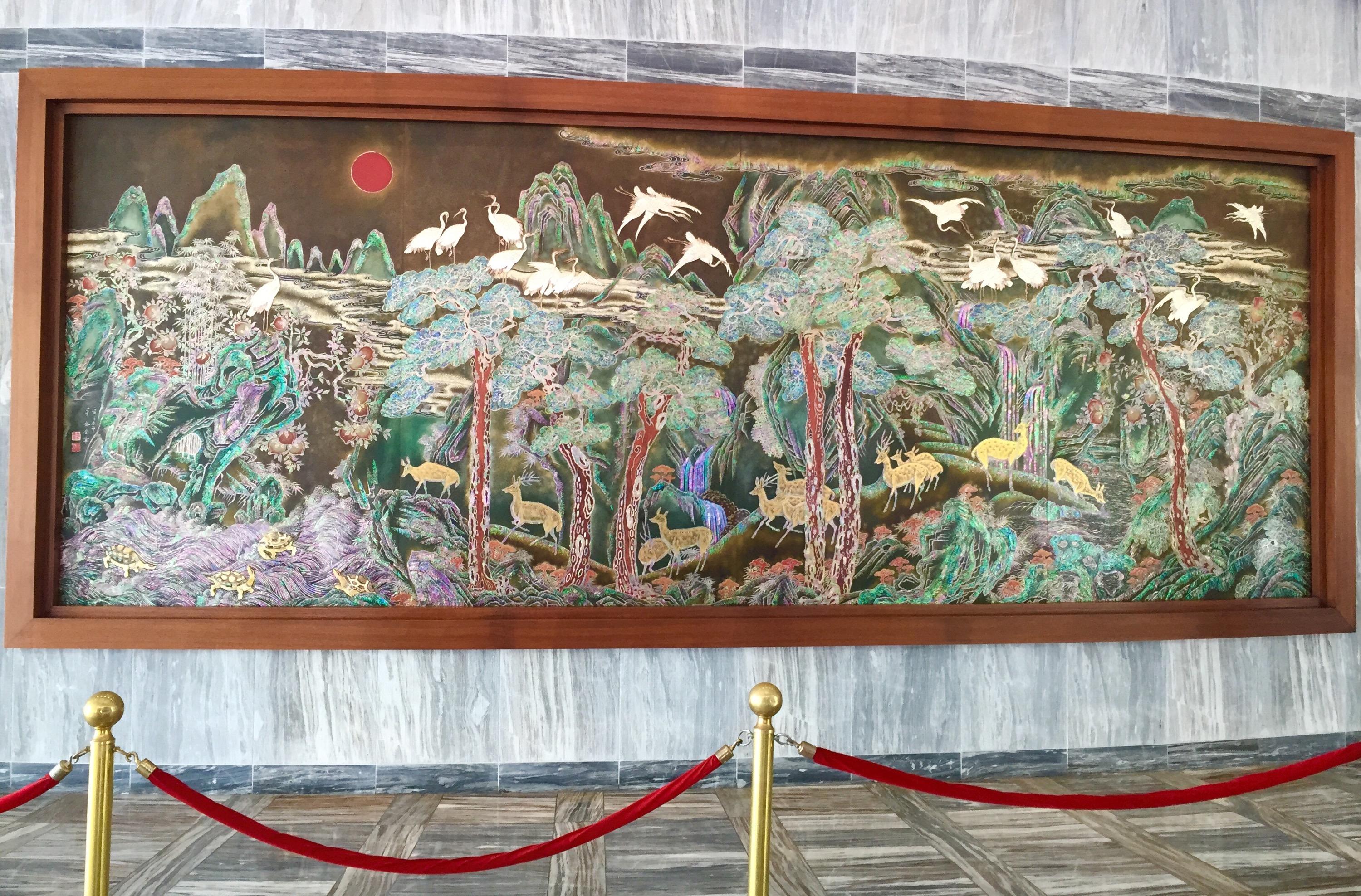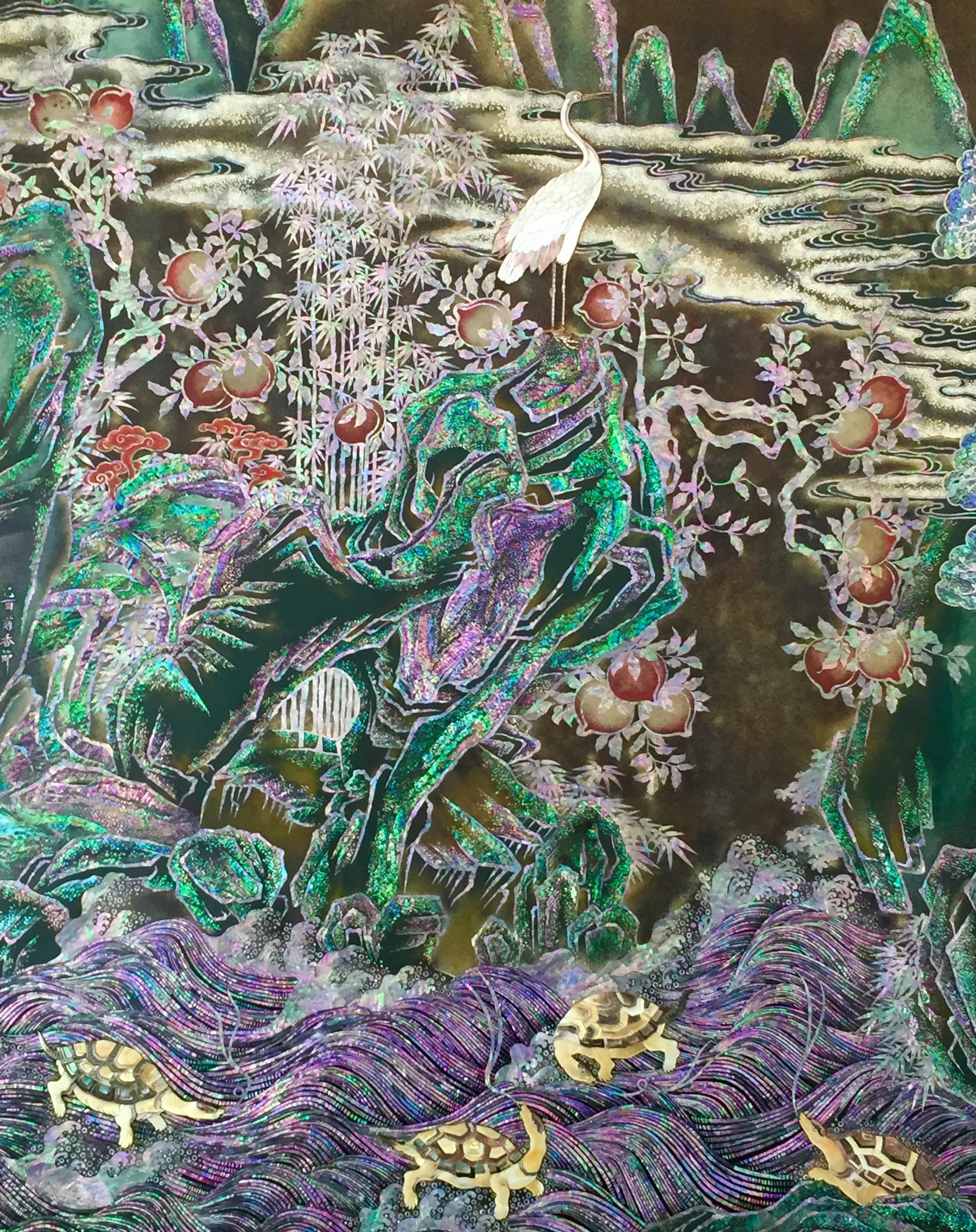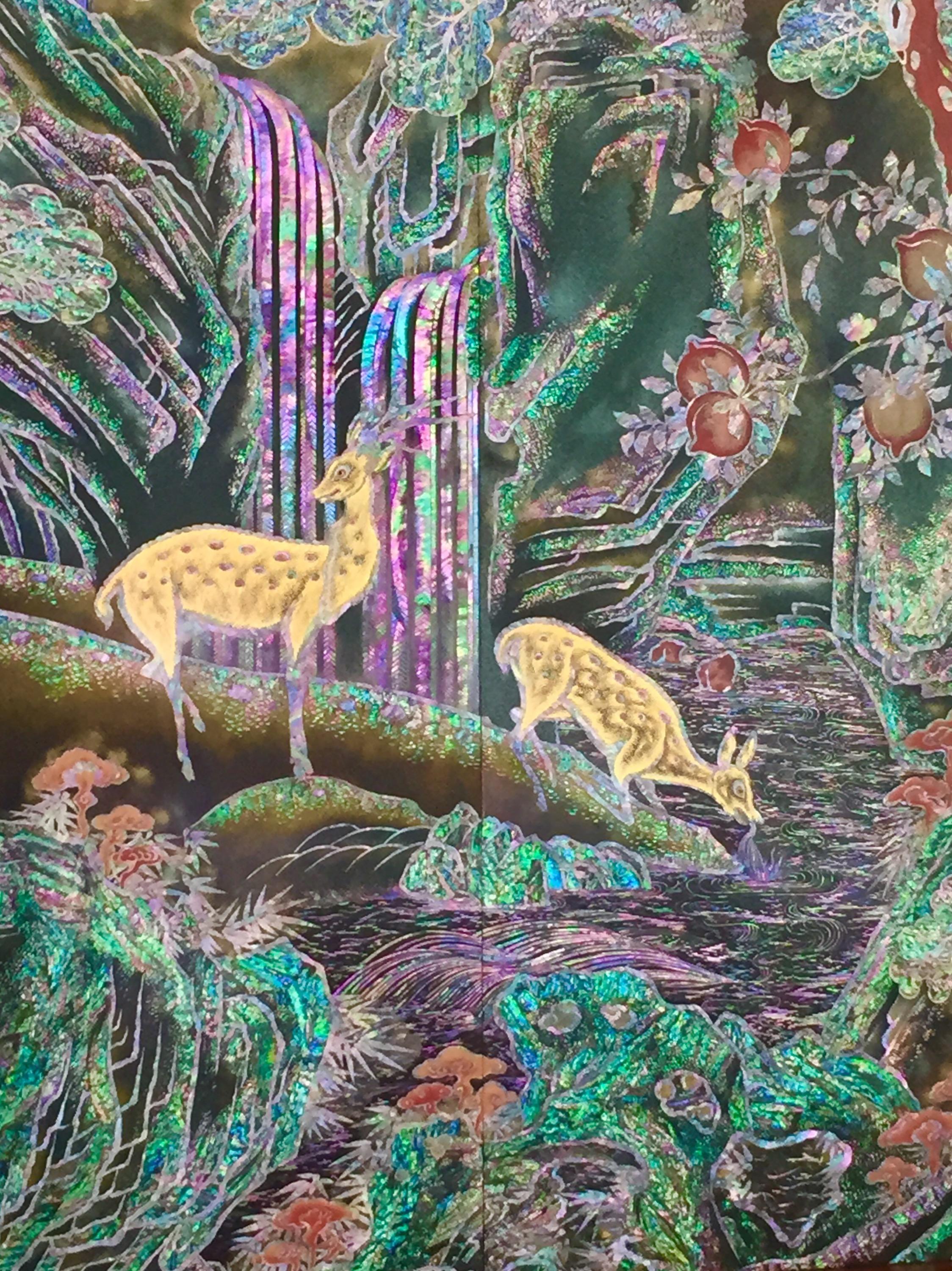 After visiting the APEC centre, we drove back over the longest suspension bridge in Korea – at 7kms long, the Gwangan Grand Bridge connects Dongbaekseom Island with the mainland. Here we visited the International Markets and wandered among the street food, knock off designer goods, souvenirs shops and ice cream vendors. Had only a short wander around (sooo bloody hot!), before heading back to the ship.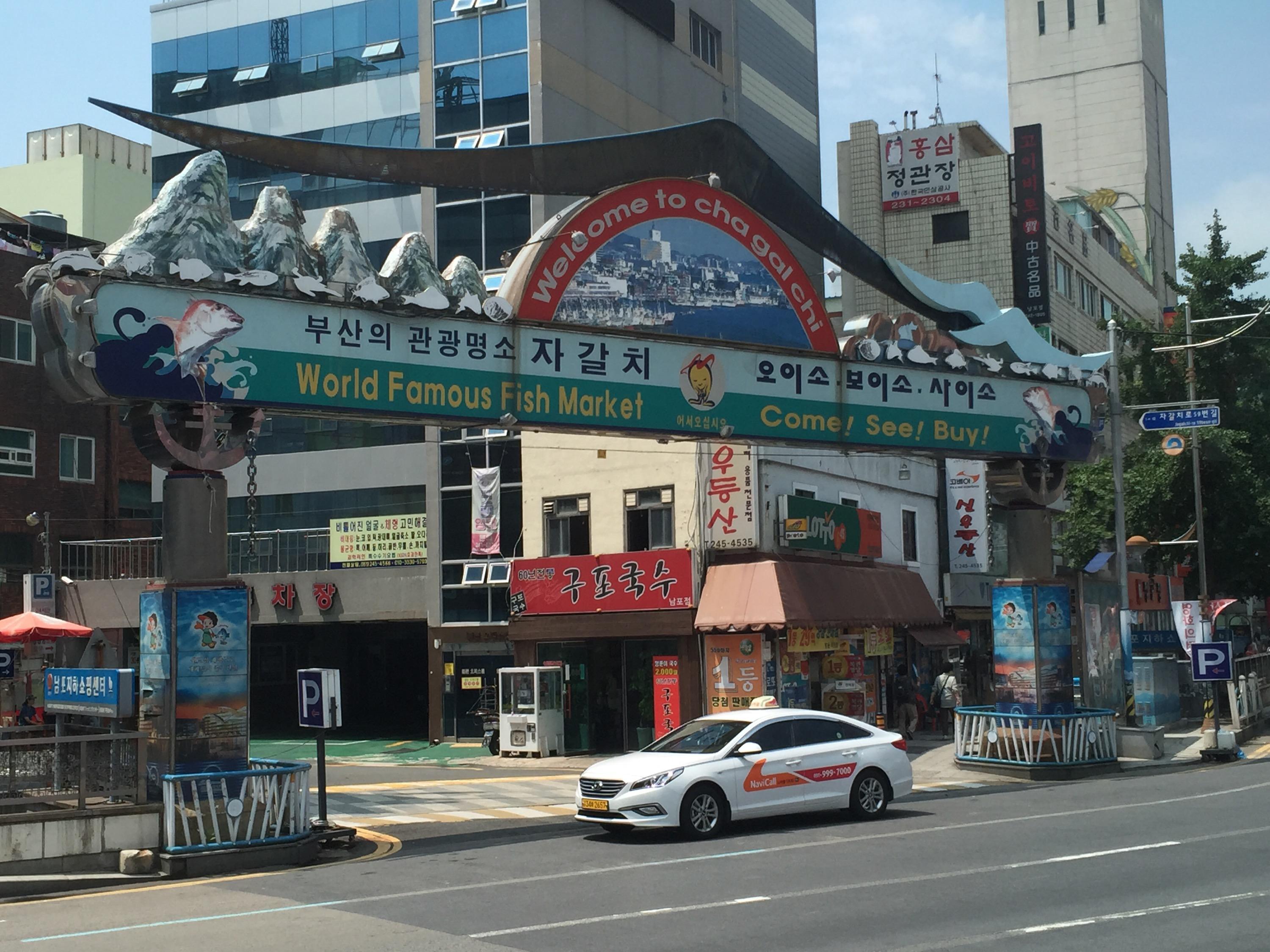 For Equinom: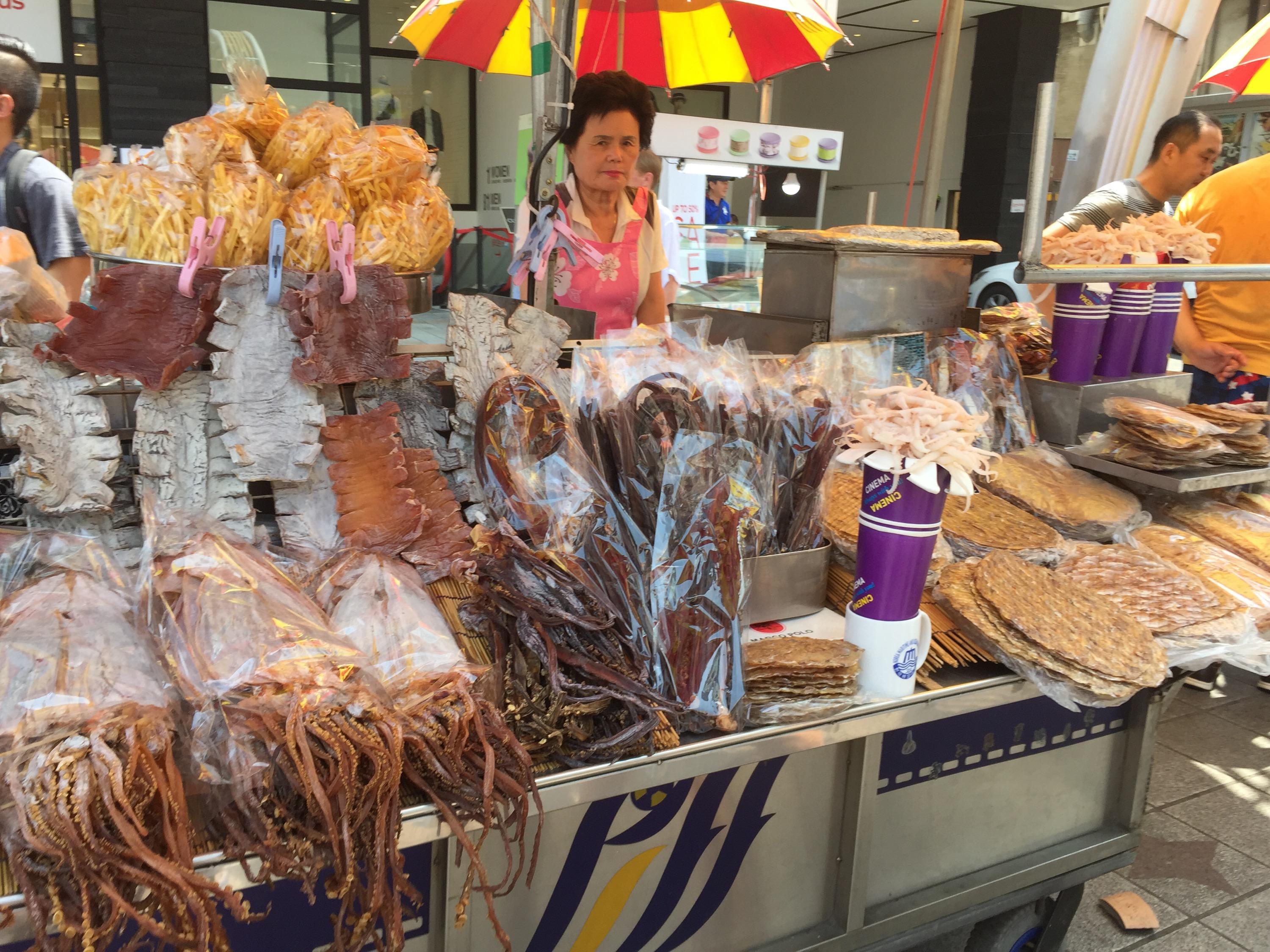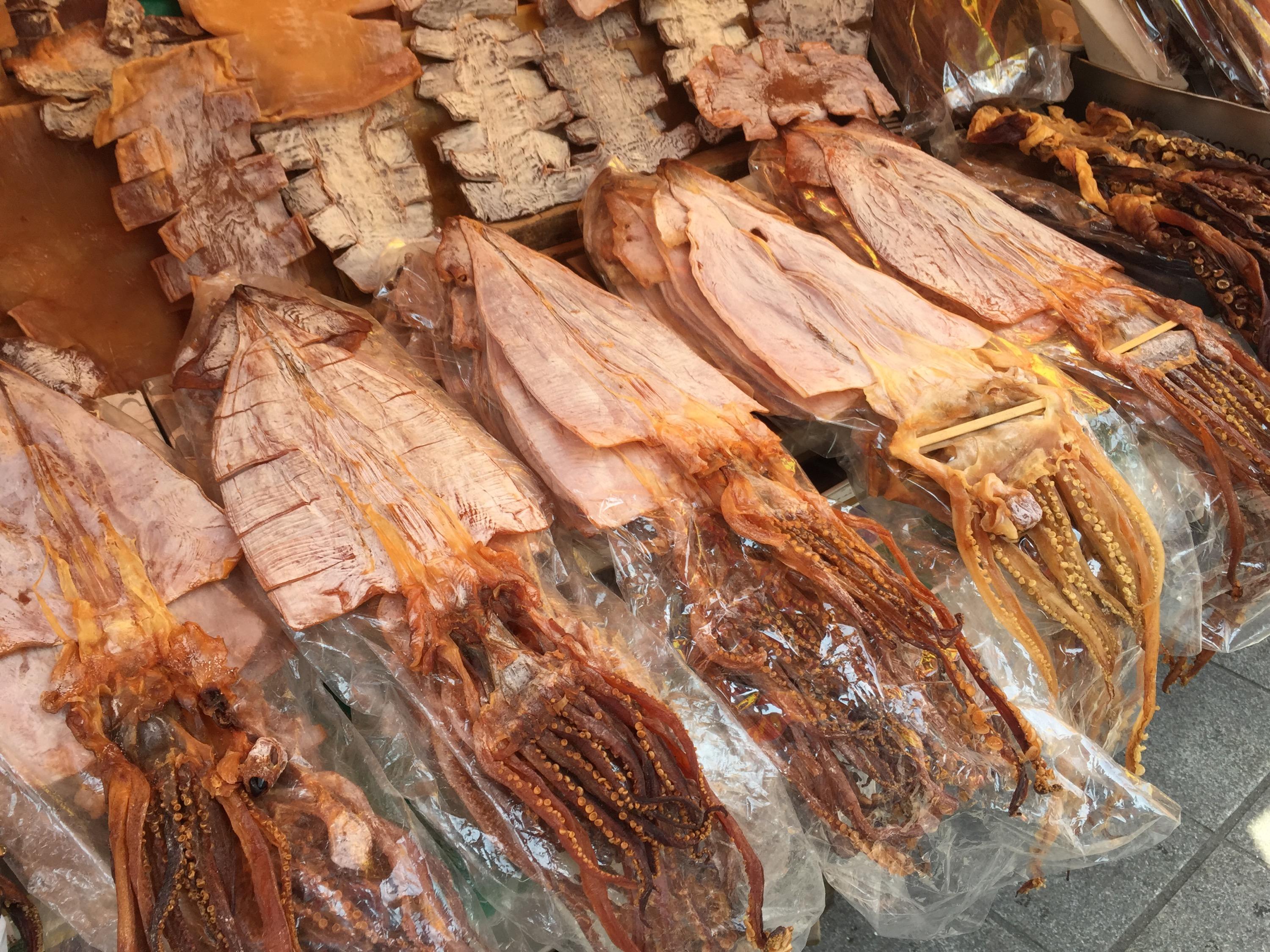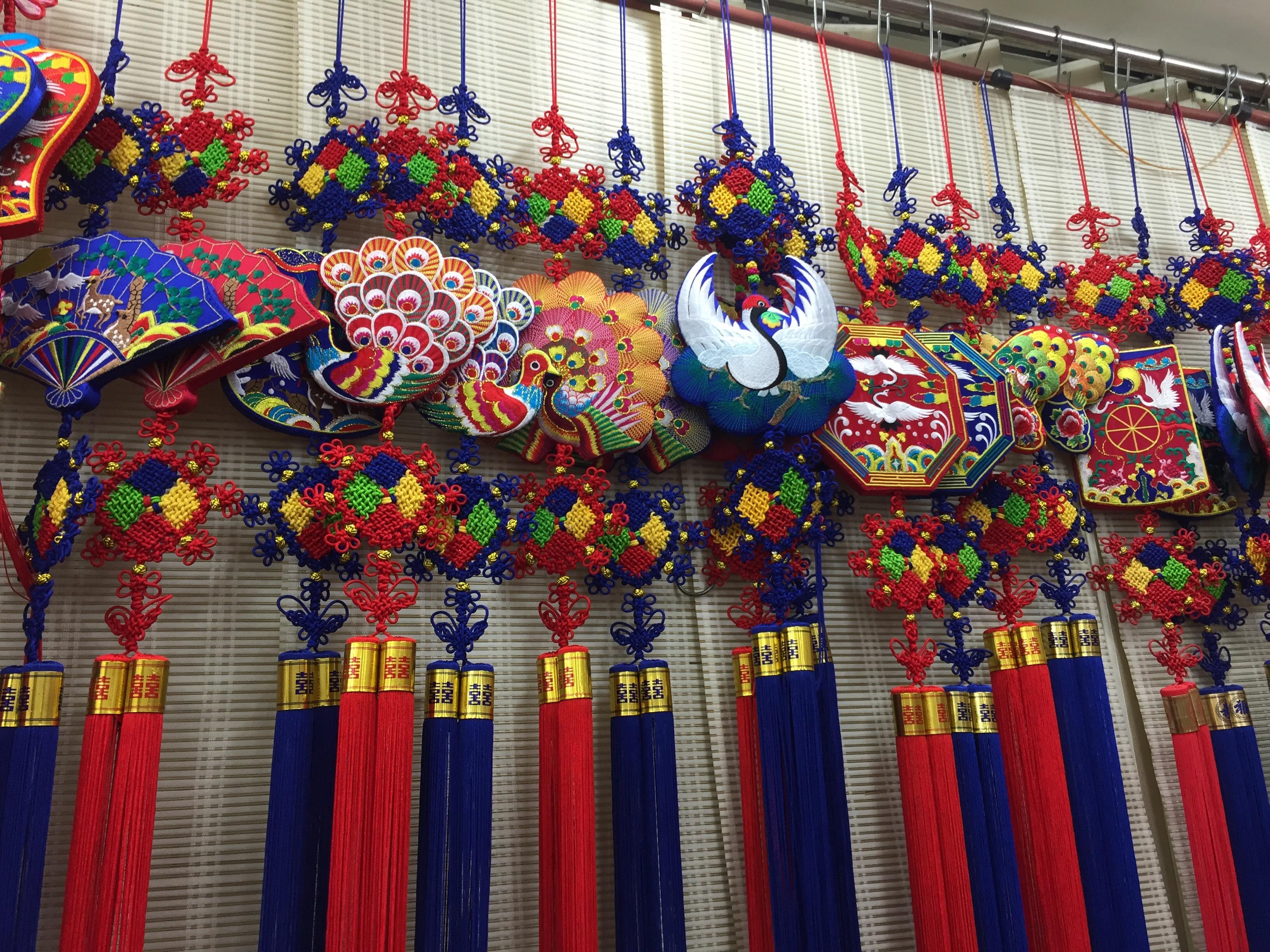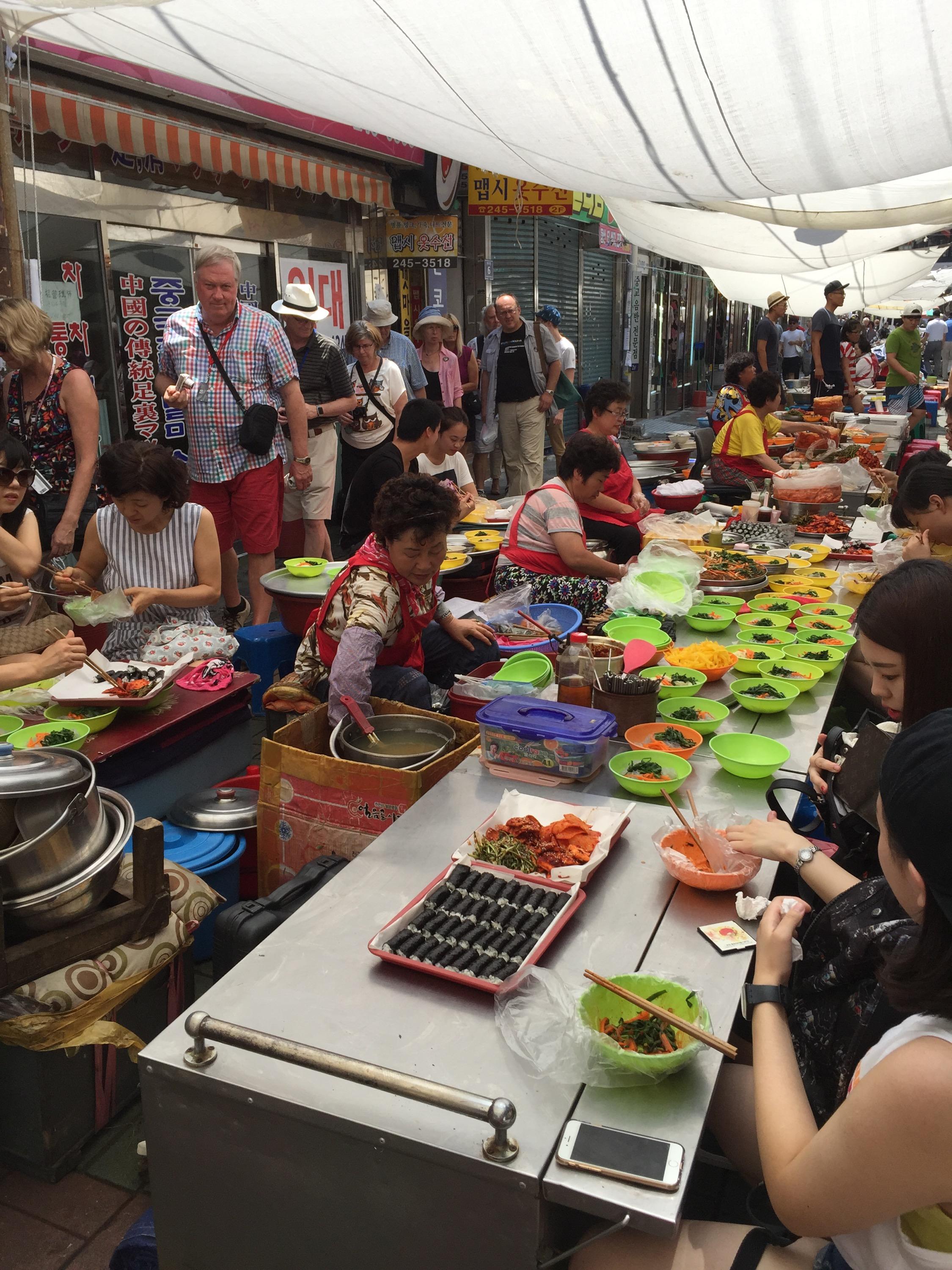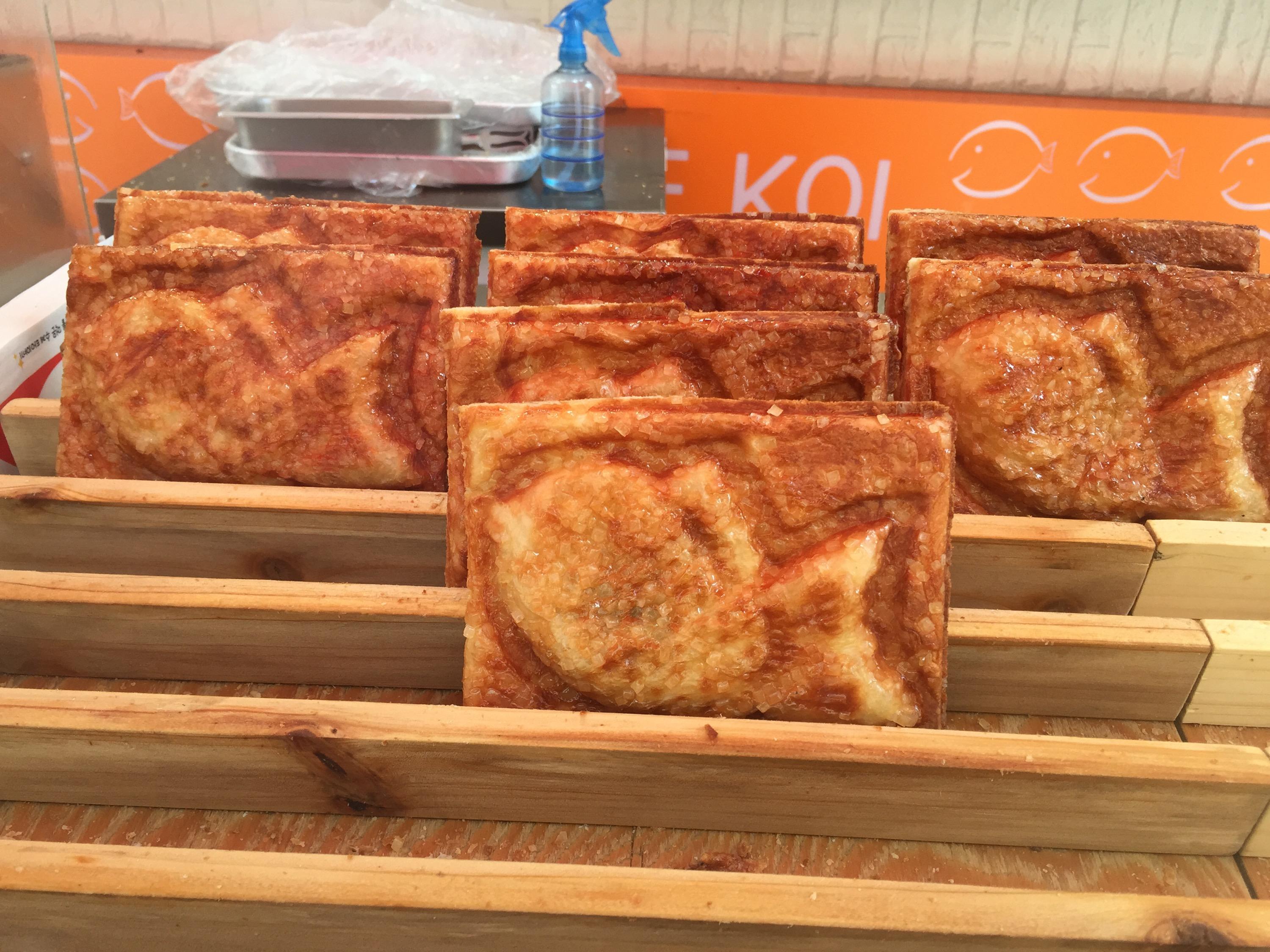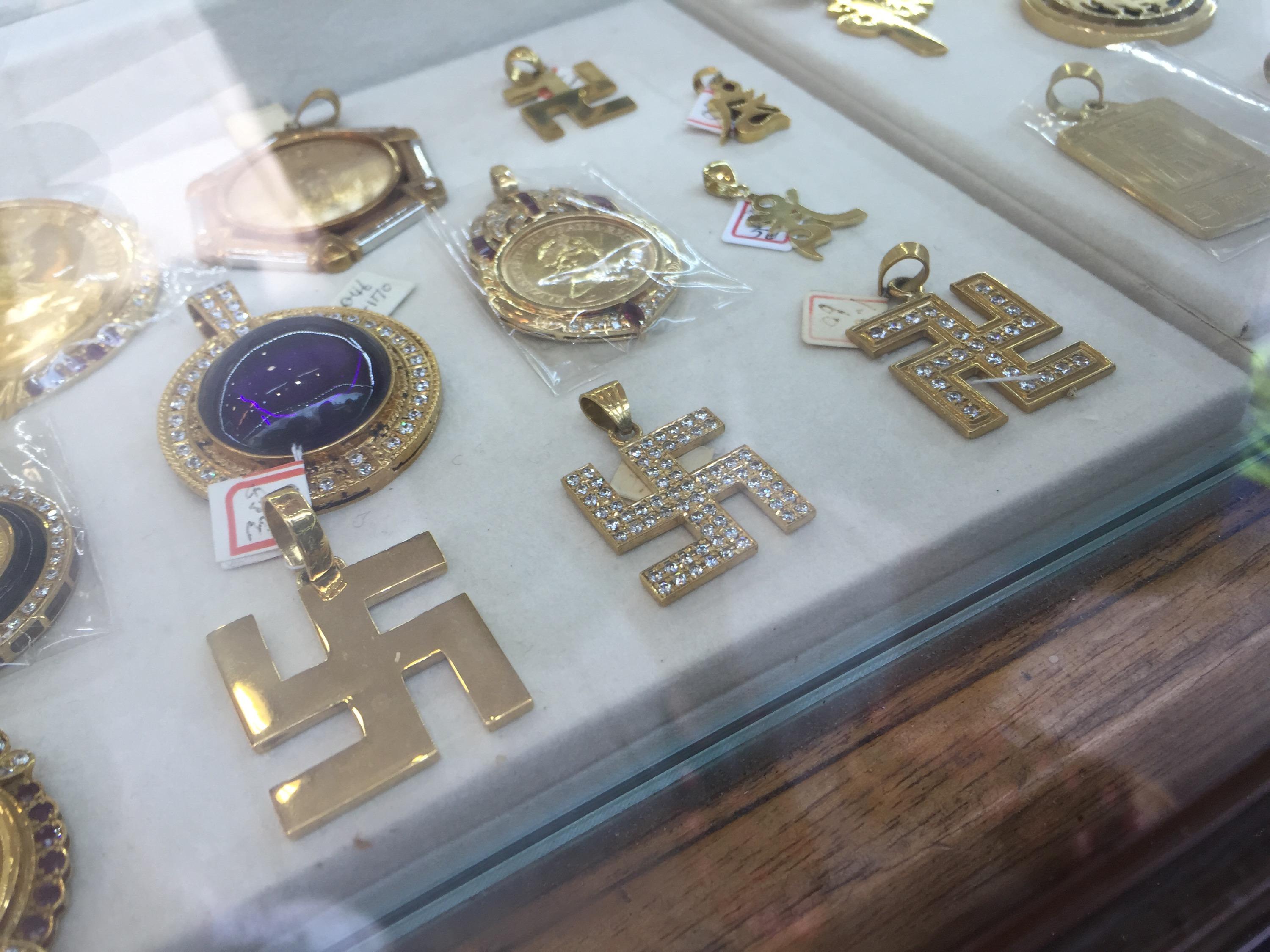 This was what you might consider a 'advertising tour' of Korea… you'd definitely have to come back to see what the place was really about, and I'd seriously like to come back again one day – only perhaps not in high summer!