Our next stop was Kitava.  Which was, as far as we could tell, 'just an island' stop.  Usually on board the ship, you will get shore lectures, offered by well travelled Destination Experts… but for some reason, on this trip, we were getting plenty of Enrichment Lectures offered by Dr Anna Campbell from the School of Anthropology and Archeology at ANU – on topics such as the natives assisting the Australian soldiers during the war, to missionaries and their efforts to bring Christianity to the islanders.  She presented very in depth lectures on very specific and pointed moments or persons related to the local areas – but offered no information on 'where to go? what to do? what to expect? is there transport? what currencies are preferred?' or anything practical and useful like that.
So we left the ship for Kitava with all our swimming, sun protection and snorkelling gear and planned for an island day – and we were not disappointed.  Kitava is a beautiful island and we had gorgeous weather for it.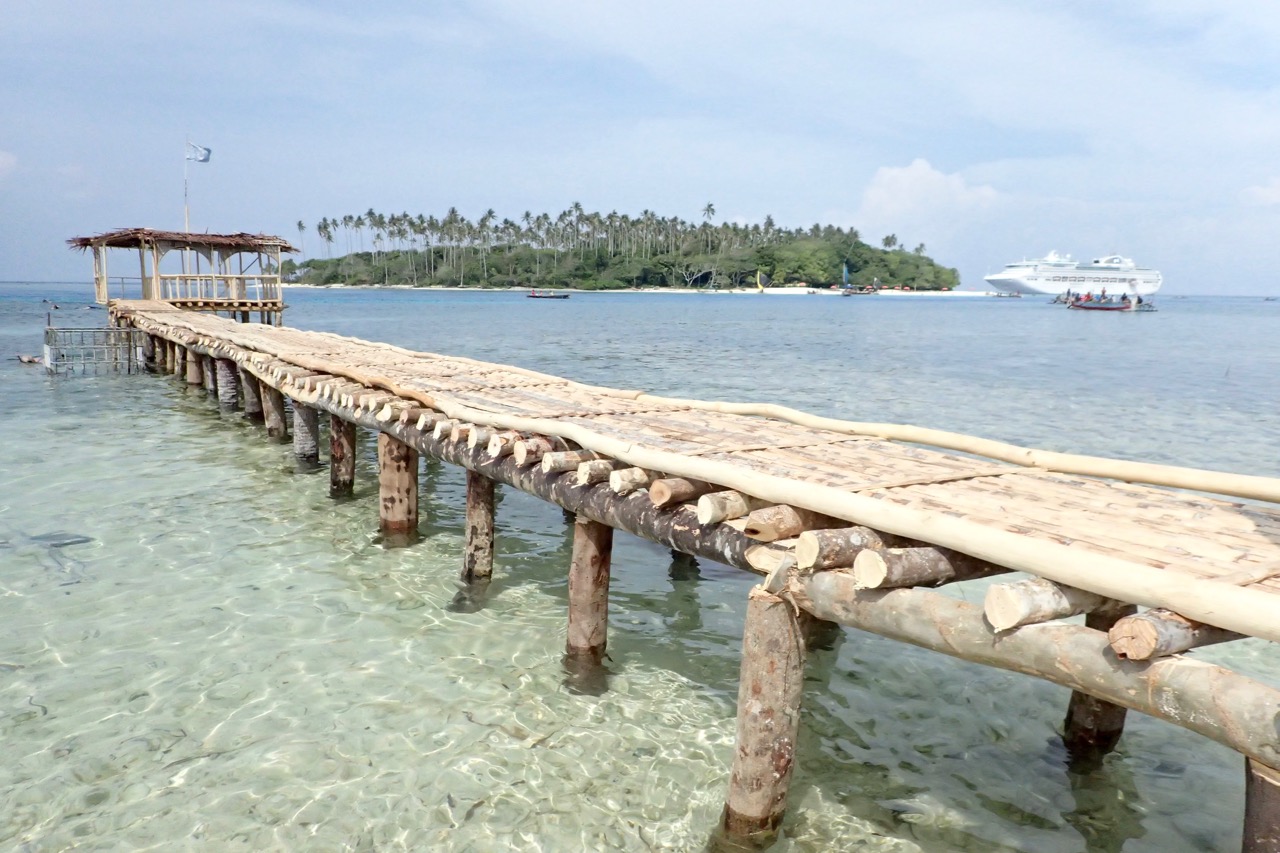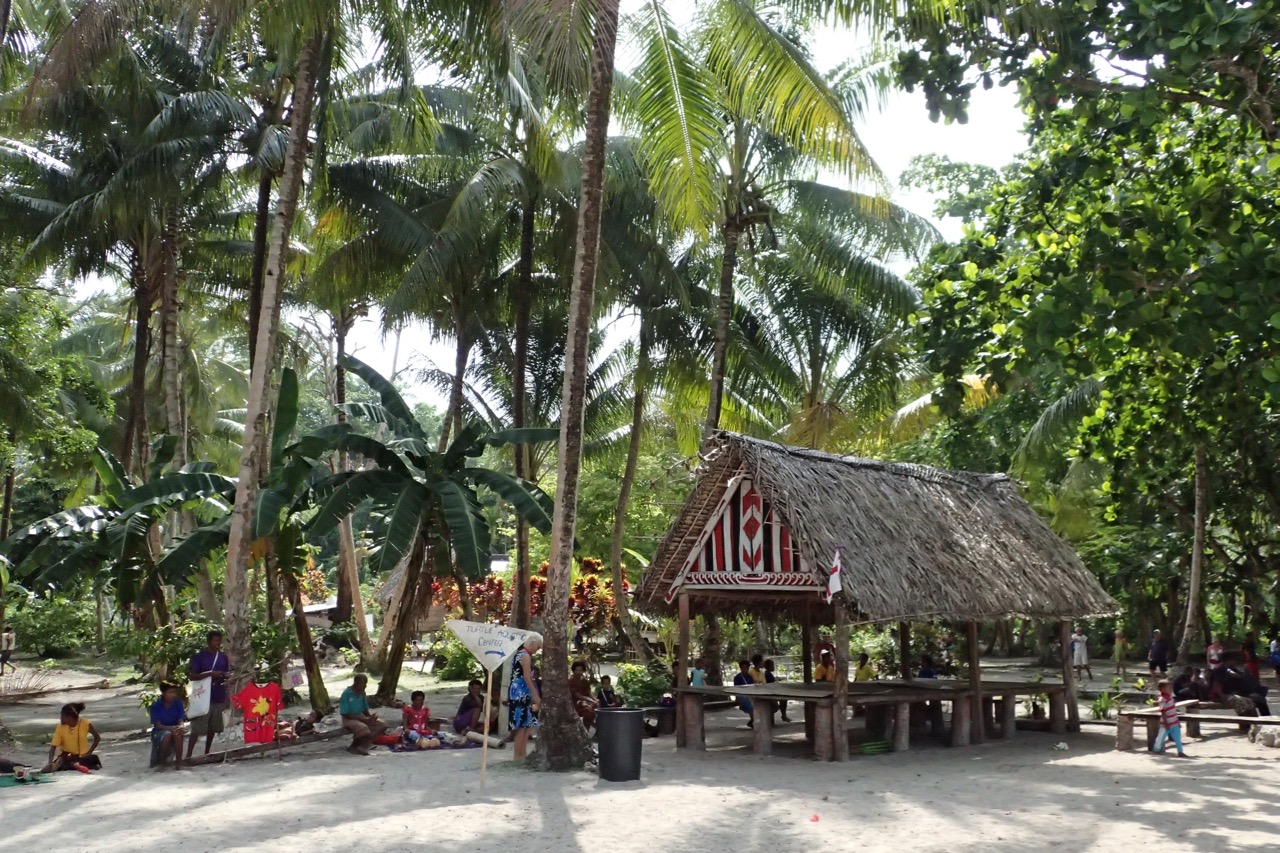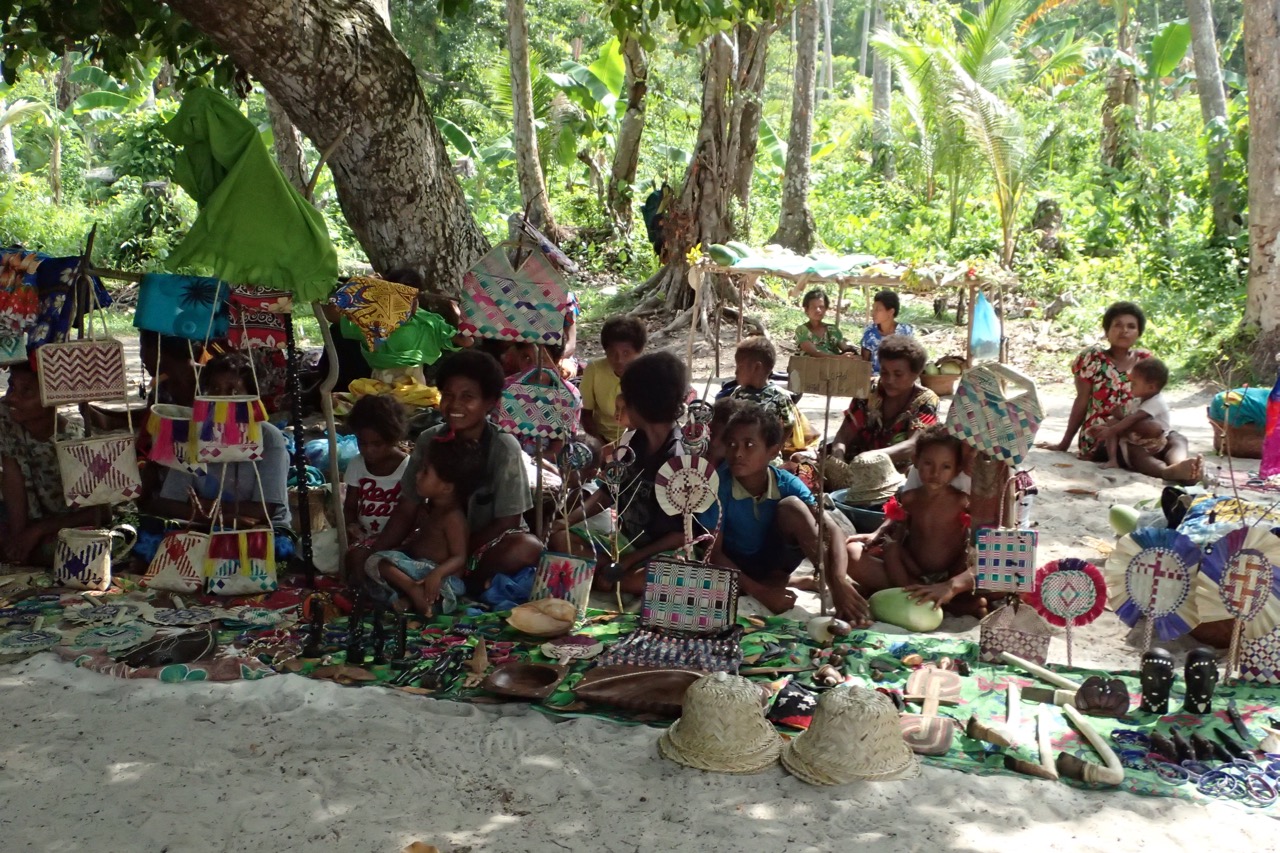 There were children everywhere singing and dancing in traditional costumes, and places where we could make donations to the children's schools.  Quite a few of our fellow passengers who had obviously been to the islands before had bought with them small goodie bags containing stationery to hand out to the children.  The kids were thrilled with their new pencils, colouring books, crayons and school things.  What a great idea, and a lovely way to contribute to the island's children.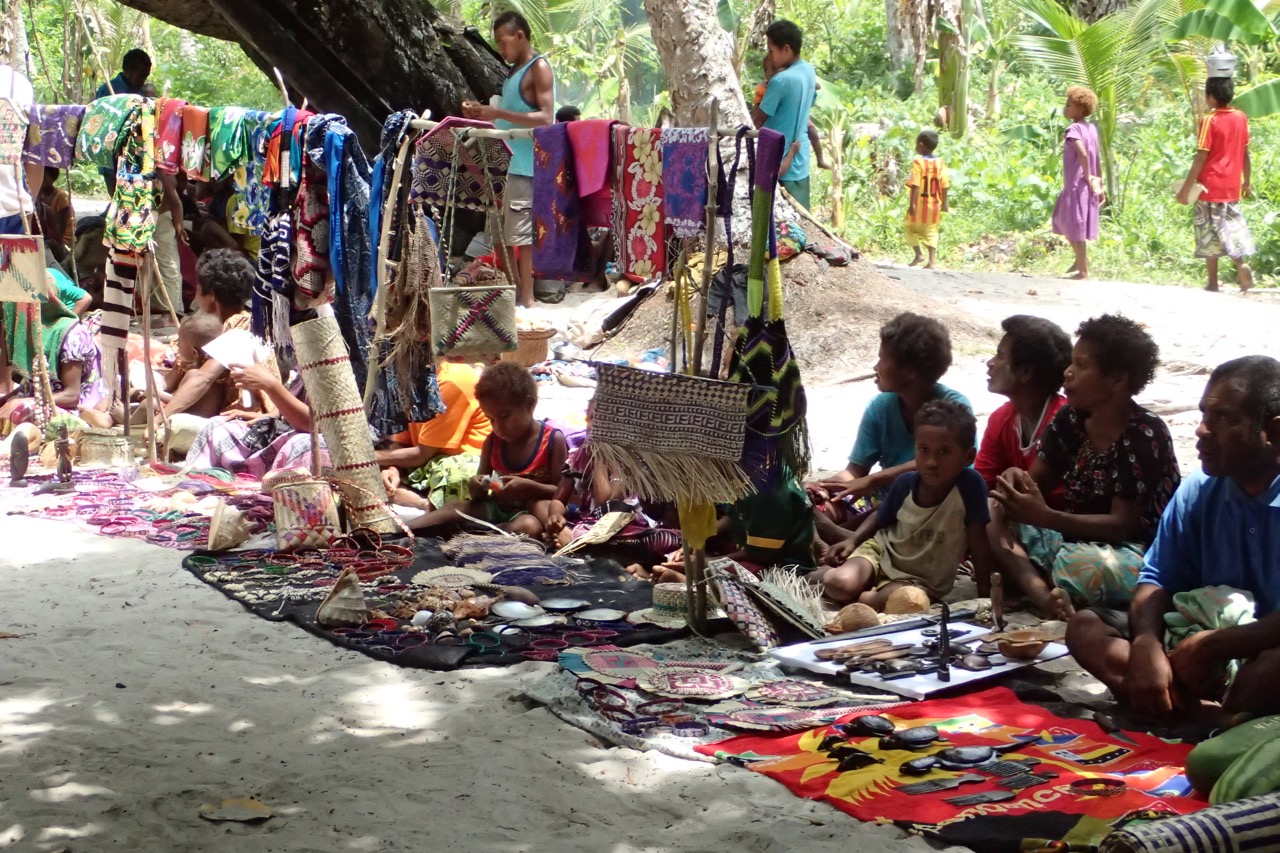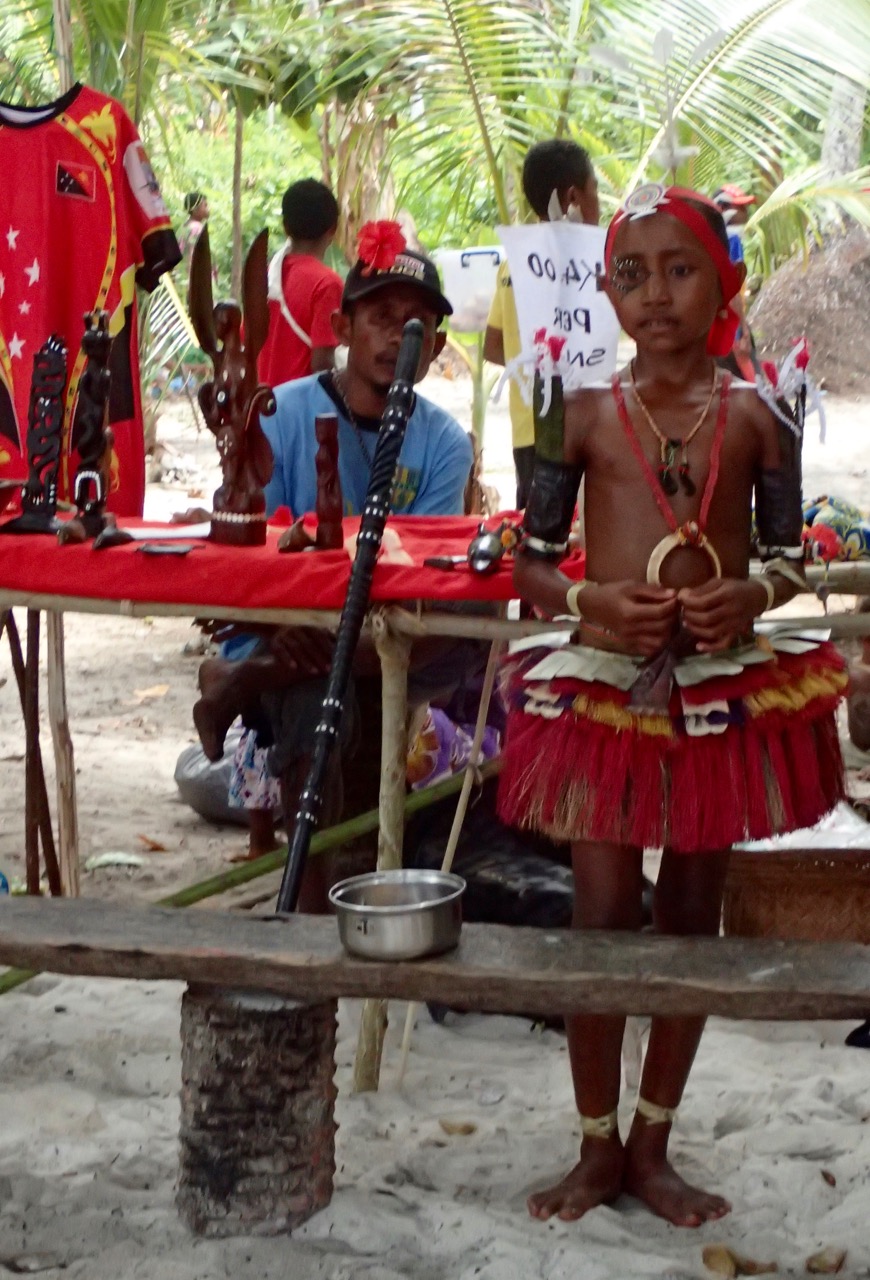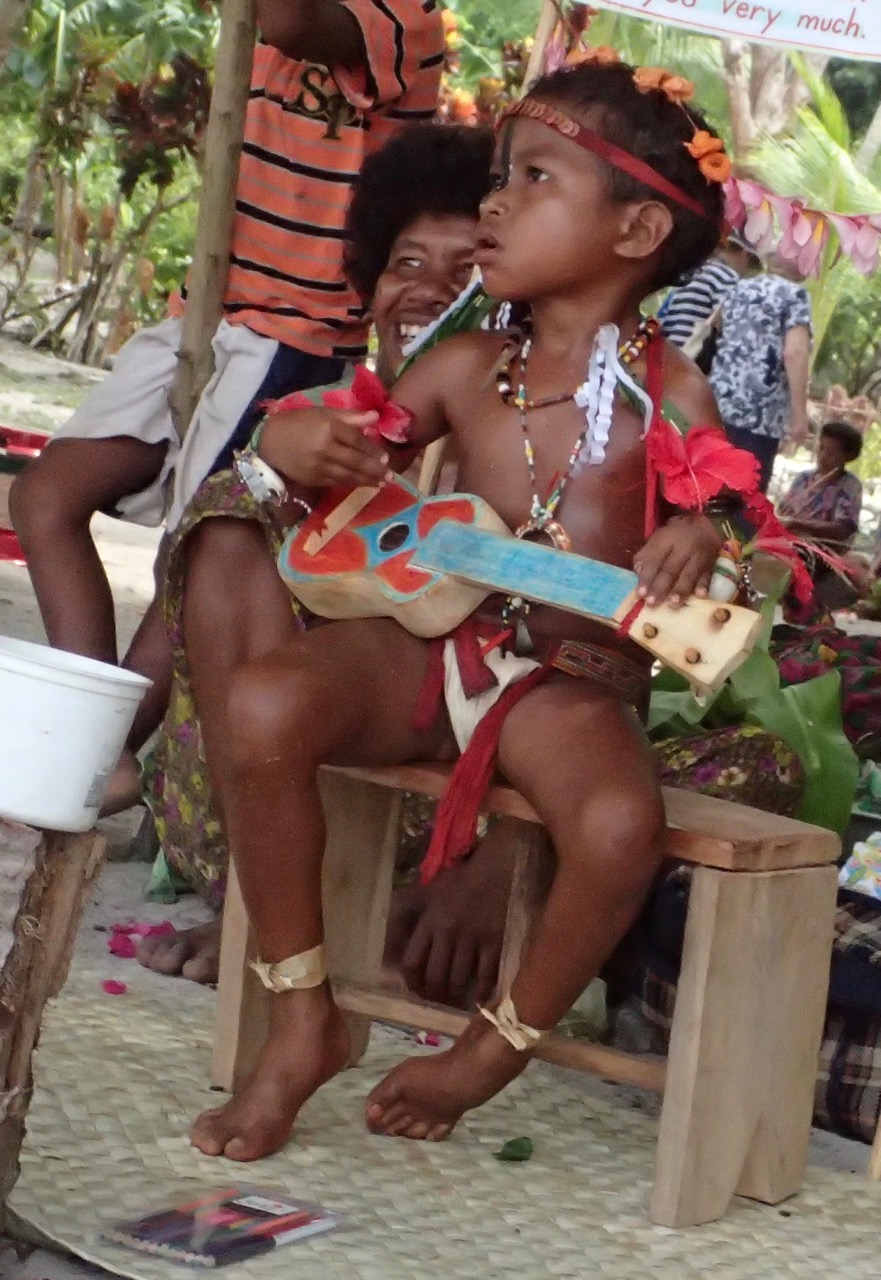 We made out way down to the beach to go have a look among the rocks and coral to see what we could see and I swear, I have never seen such crystal clear water. Visibility was incredible, the water was beautiful and refreshing and there was quite a strong current pulling us down the beach.  If anyone is planning on snorkelling on Kitava though – I would suggest a pair of reef shoes and fins rather than flippers.  The coral runs all along the easily accessible sides of the island near the ship's tender jetty and there are very few areas where a path has been cut through to get out to where the water drops off to any depth, so unfortunately, many are donning flippers and then trampling over the coral (risky) to get out to the deeper water.  Alternatively, you need to swim out carefully over the top of the coral in the shallows and put your flippers on once you are out at a decent depth.  But once, we were adequately kitted up, we had a wonderful couple of hours swimming with the fishes.  Just beautiful, though the current at the time was a little stronger than you would prefer and it was hard work to stay and look at the things you wanted to see.  🙂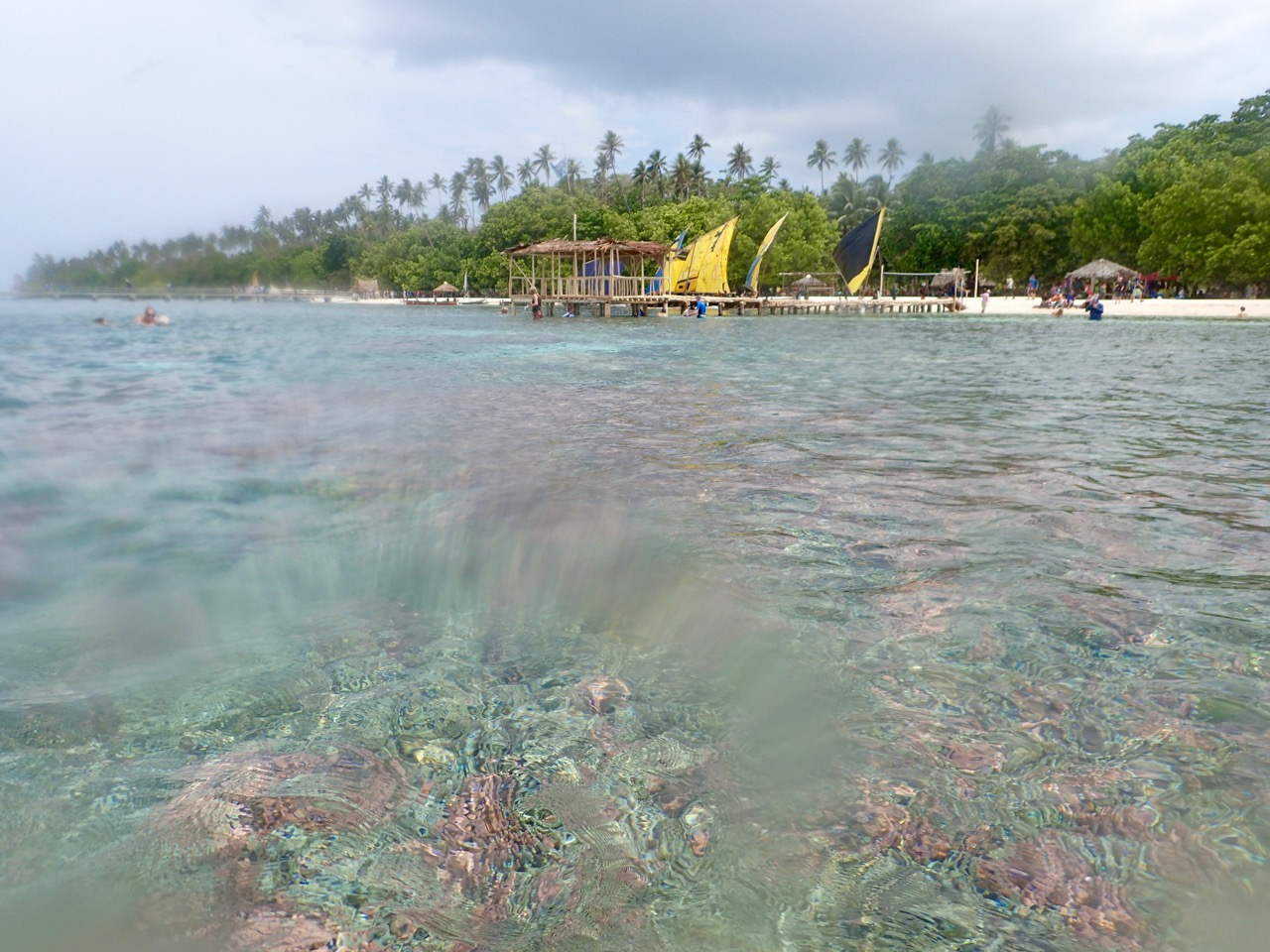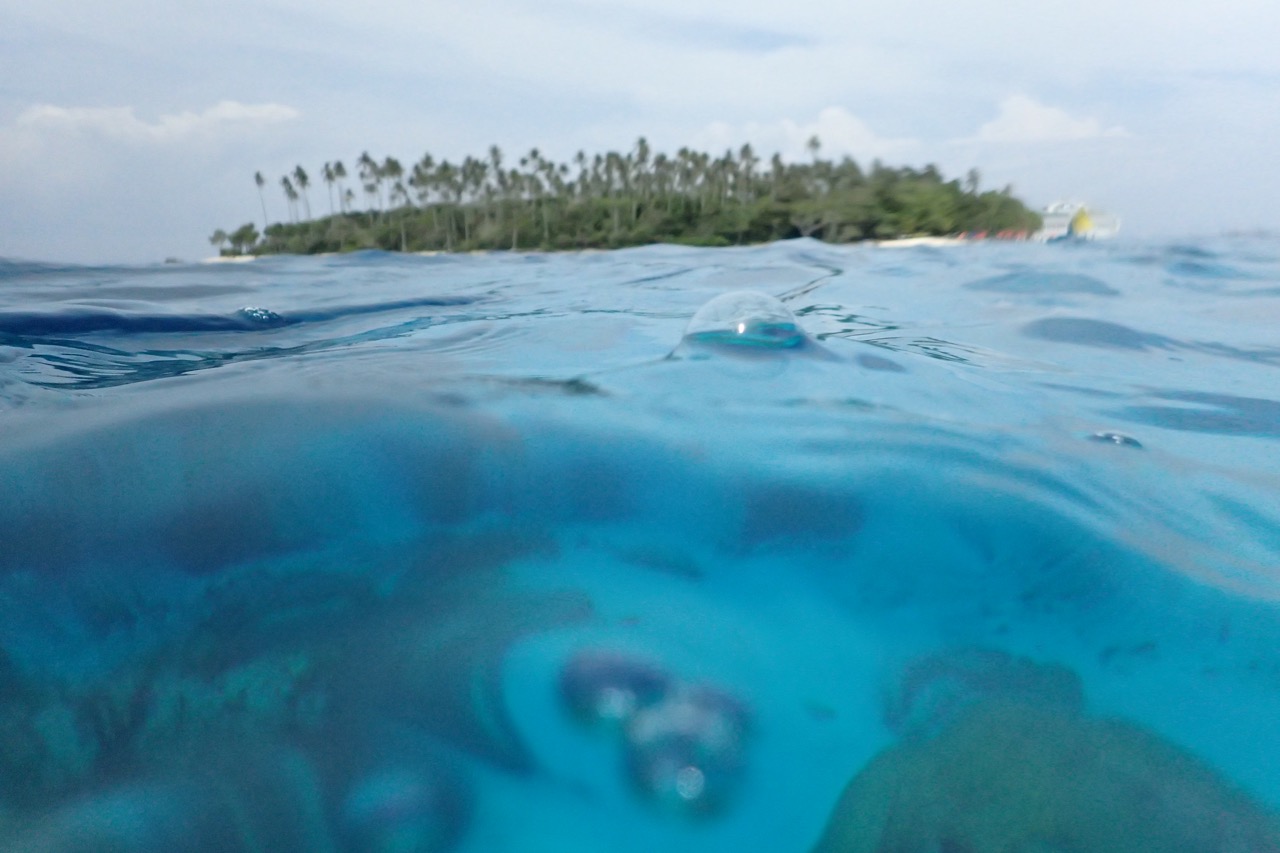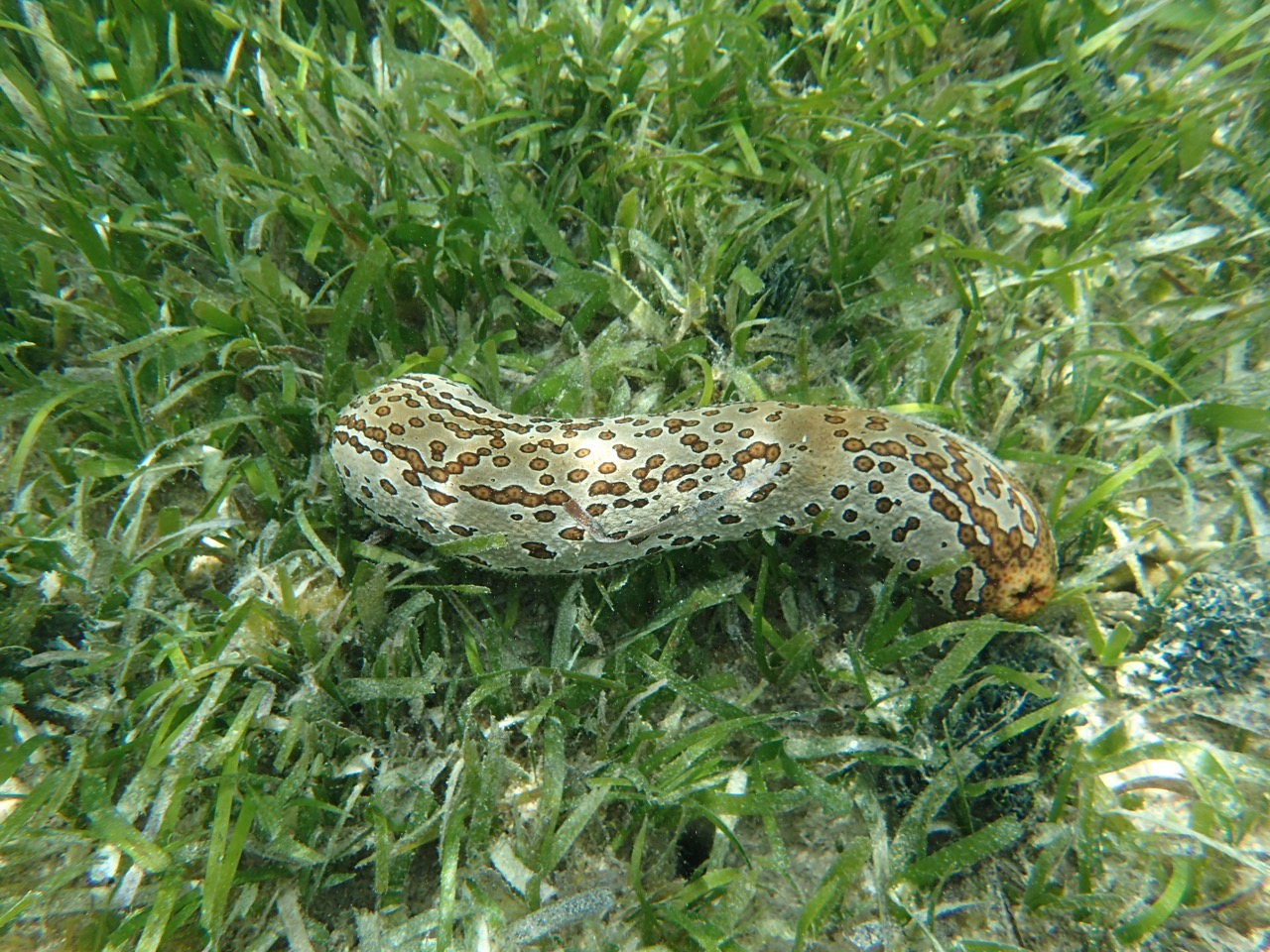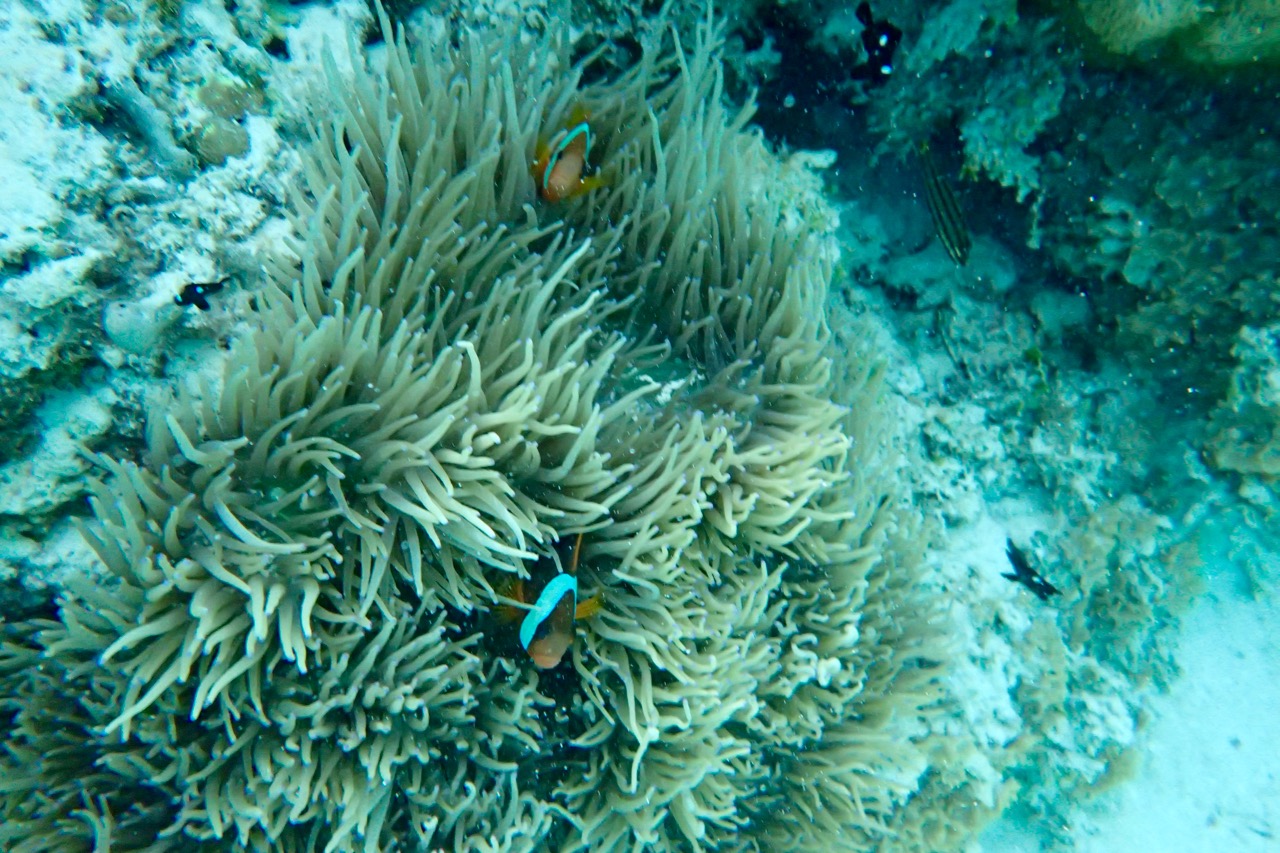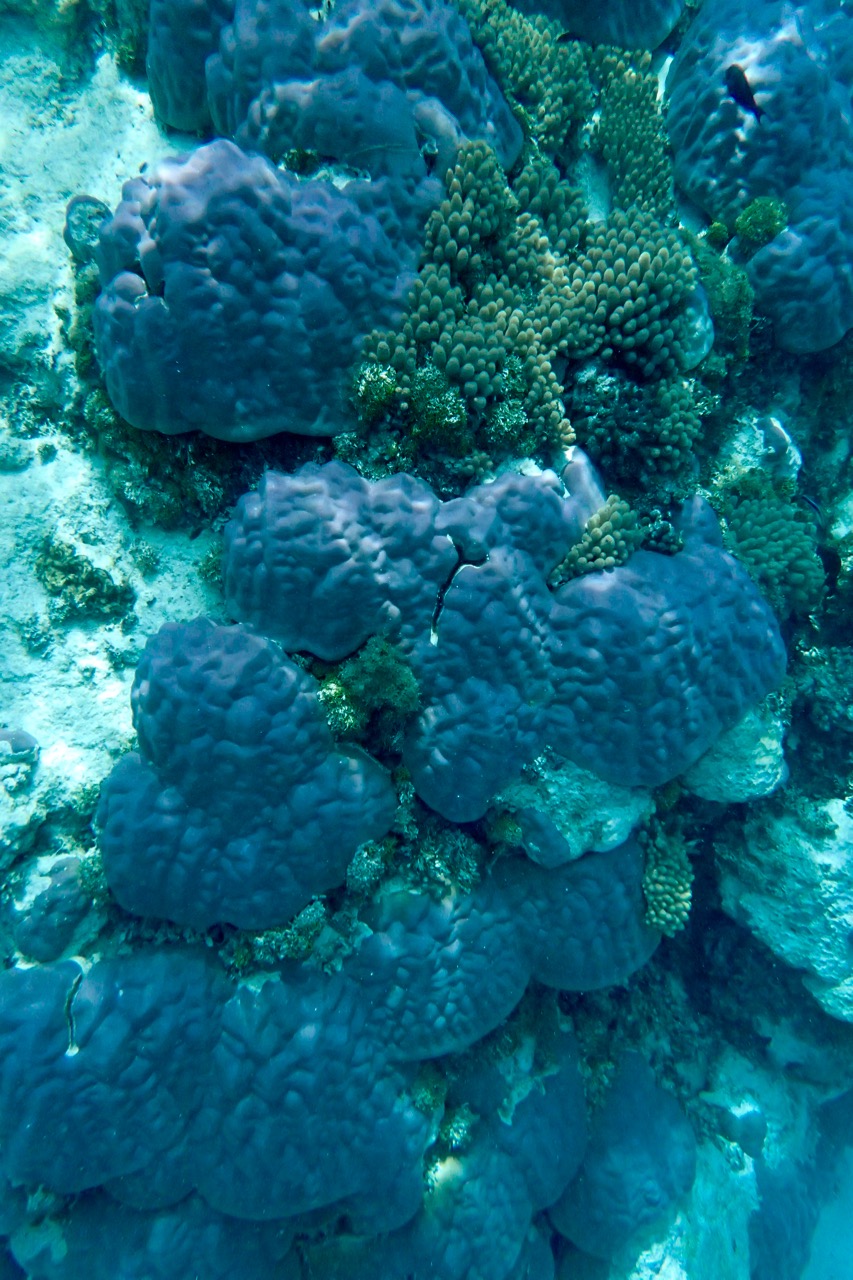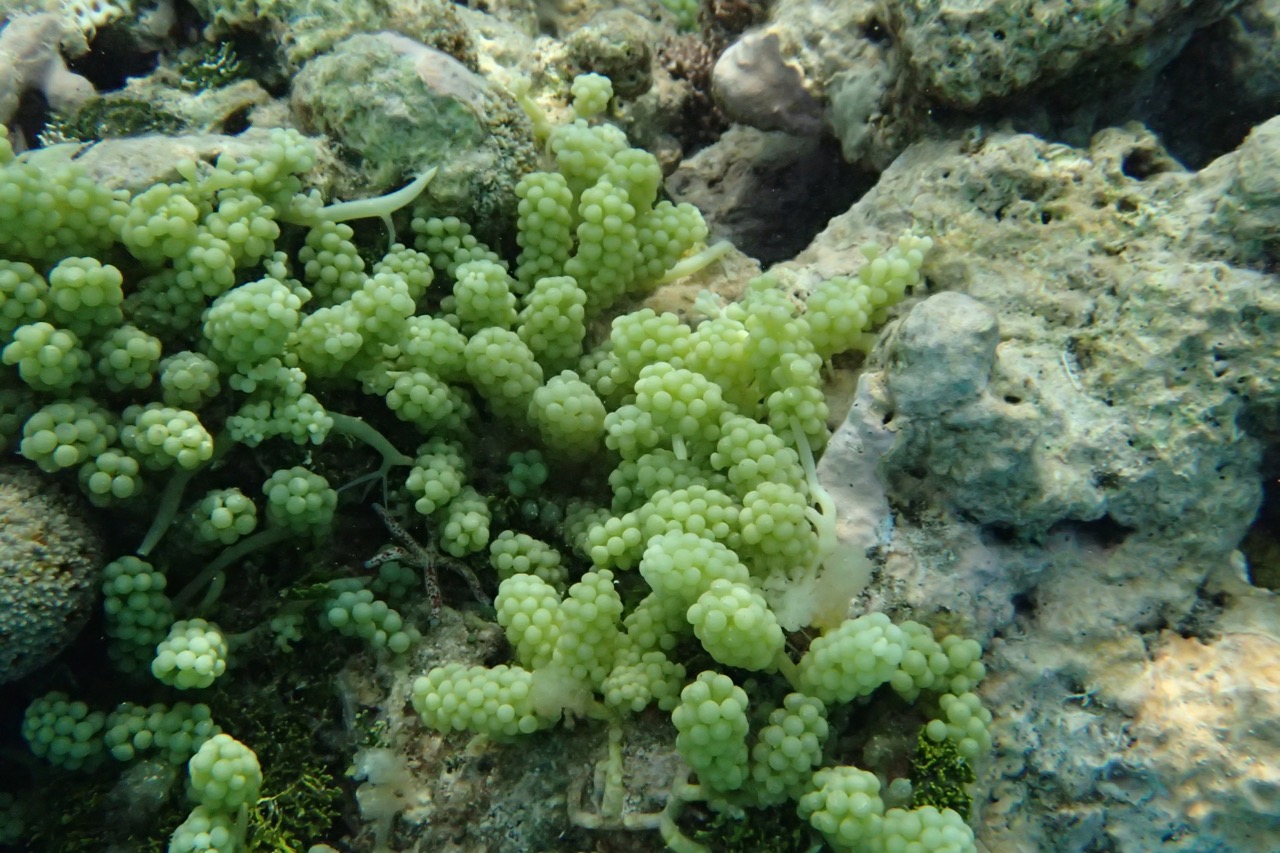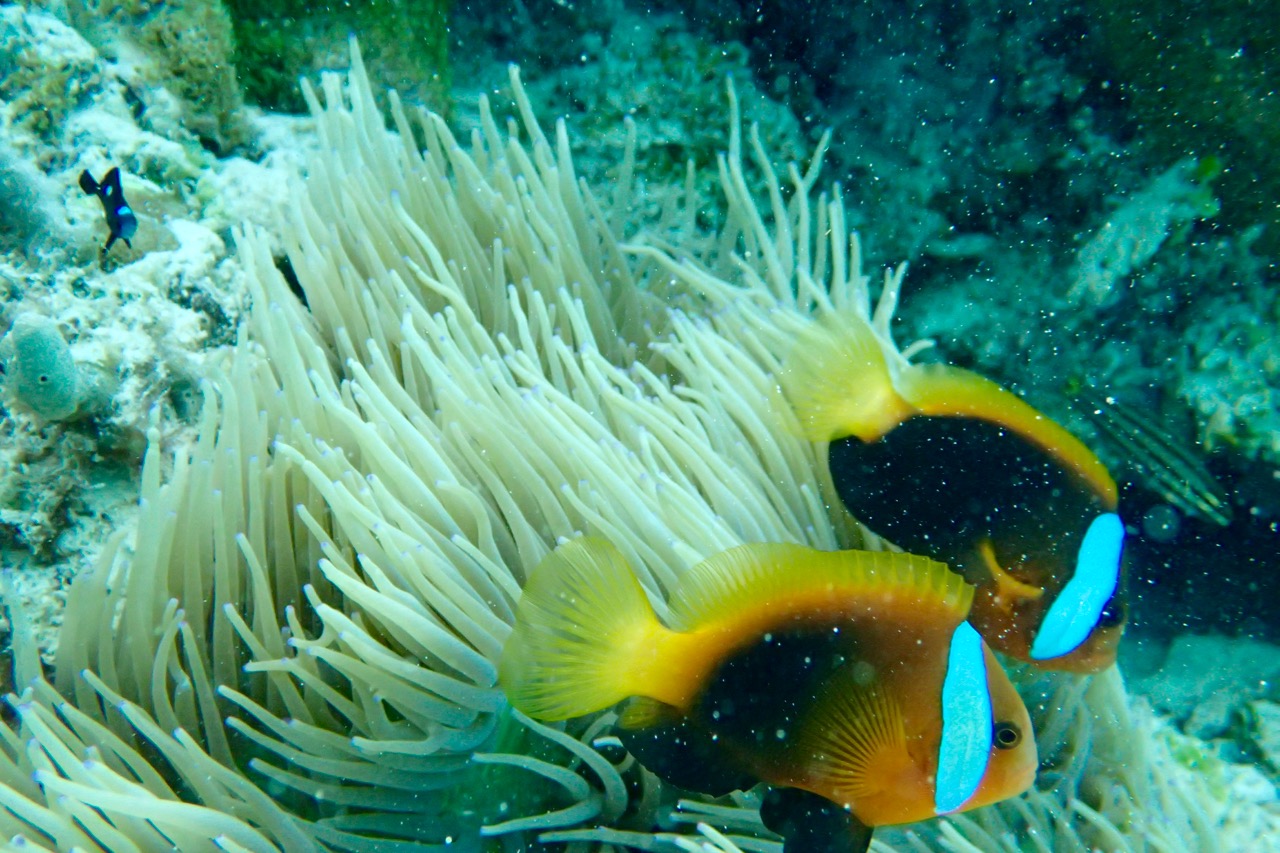 There was a weird sign on another small jetty saying 'Turtle Aquarium', which turned out to be a lonely turtle in a cage about the size of a crab pot, attached to the jetty underwater.  I guess turtles aren't that common in the area and they were charging 15K to go have a look at it.  The other attraction Kitava has to offer is a 'Skull Cave'.  We saw a sign for it once we were walking towards the main snorkelling areas and thought it sounded interesting, but as we were expecting only a beach day, none of us were in suitable footwear to go off exploring.  It turns out this Skull Cave contains cannibalised human remains, which anthropologically speaking is fascinating, but we weren't equipped to go hiking and climbing a cliff face to seek out the cave.  It will be on my list for next time if I make it back to Kitava.
The only awkward aspect of our visit to Kitava was upon our arrival.  On stepping off the ship's tender we walked down the jetty towards the island where the ship's photography crew were set up with some young local girls with whom you could stand and have your photograph taken.  These girls were about 13-14 years old and in traditional dress… which meant that they were wearing grass skirts, flowers in their hair and necklaces of shells and beads and nothing else.  I saw what was happening (and that the girls didn't seem too happy to be standing around having their photo taken with all the tourists) and managed to side step these half naked, prepubescent girls.  This whole concept didn't sit comfortably with me at all.  If professional photographers were lining up some topless underaged girls to have their photos taken with two thousand total strangers – I have a feeling someone would be going to jail.  Now I know their customs are different here in the islands, but the whole thing just felt like exploitation to me, and I did not want to add to the girls' discomfort, nor did I want my young son participating in having his photo taken with semi-nude girls!  Princess need to re-think that one I think.