The last day at festival arrives and by now many of us are a little over it… the camping thing can get a bit tiring. I mean, yes we're camping and it's not camping as many others do it with dome tents, air mattresses and sleeping bags, but you start to long for a decent hot shower and the portaloos or pit toilets get more and more unwholesome as the weekend progresses.
It's a lot of work and this year I've been on light duties.. and I mean light! The household were really fantastic helping me out with tents and beds and packing and all sorts carrying/lifting type jobs. Even though I've habitually overdone it at Festival each year and usually spend several days recovering from the efforts of setting up and packing down and sleeping on camp beds…. this year I've had to avoid these things like the plague. I find it very difficult to continually ask for help from the people around me and hate to be considered a burden in any way – that one's just conditioned into me by my Mum I think who works harder and is more tireless than any individual I know. So it's always hard for me to hang back and watch others do the heavy lifting.
I realize after the weekend that if it was one of my friends who was in my body and living with my chronically painful and debilitating back pain then I wouldn't hesitate to do all I could to assist them. So I appreciate everyone who helped me this weekend by providing tents and shade, setting up and packing up my bedding, carrying my baskets and even doing a few of my dishes. I'm very lucky to be surrounded by such wonderful friends.
And I promise never to come to festival with my big bed unless I also bring the with me enough muscle to put it together! 🙂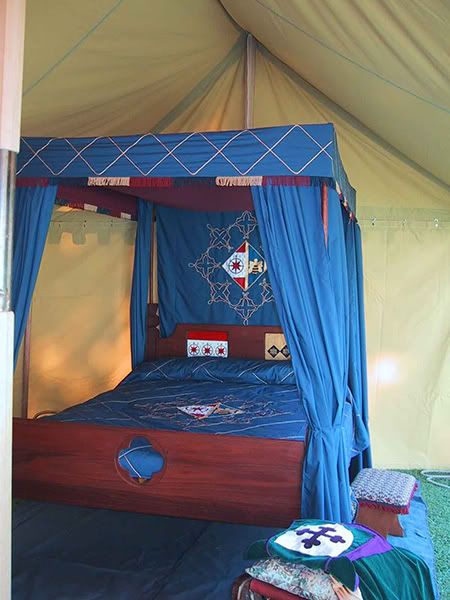 .