So we are off to Canad for Christmas with the family, and as it turned out they were going to be in California pretty much right up a few days before Christmas.  We had, however, blocked aside to go from the 15th, but there was no point in going to Vancouver Island when the people we were going to visit weren't going to return until the 21st… so what to do?  Stop over in Tokyo it is.
Our transit yesterday was pretty ordinary – I am not fond of this budget airline nonsense.  Our TA is great, but she had us on Jetstar for this leg of our trip, and to be honest, it feels like a theme park – you pay the entrance fee and then the costs keep piling up… Want a drink? $$$ Want a meal?  $$$ Want to watch a movie?  $$$ Want a blanket for the flight? more $$$..!  Maybe if the flights were super cheap.  Maybe.  But this wasn't because it's Christmas and for the travel industry – that is kinda like flying a wedding flag at the function industry.  Prices are up, up, up!  Anyway, we got here safely and I guess that is the bit that counts, and other than a ridiculous cock up with our train tickets to Shinjuku (the stupid woman at the counter at the airport only sold us half a ticket, one to Ueno where we got off the Skyliner train and had to switched to the JR, but not a ticket that also included the JR portion of the journey.  Much confusion and angst ensued as the English-challenged JR employee was trying to sort us out at the other end, and there is never enough patience to go around after a 14-hour commute.  :/
Finally found our hotel after much getting lost; the Google map really struggles in among the tall buildings, and we checked into the tiniest hotel rooms ever.  Slept pretty good – thanks to sheer exhaustion I dare say.
Next morning up bright and early to hang out with Amane, a friend our son had met on our cruise around Japan two years earlier.  First stop was the Imperial Palace.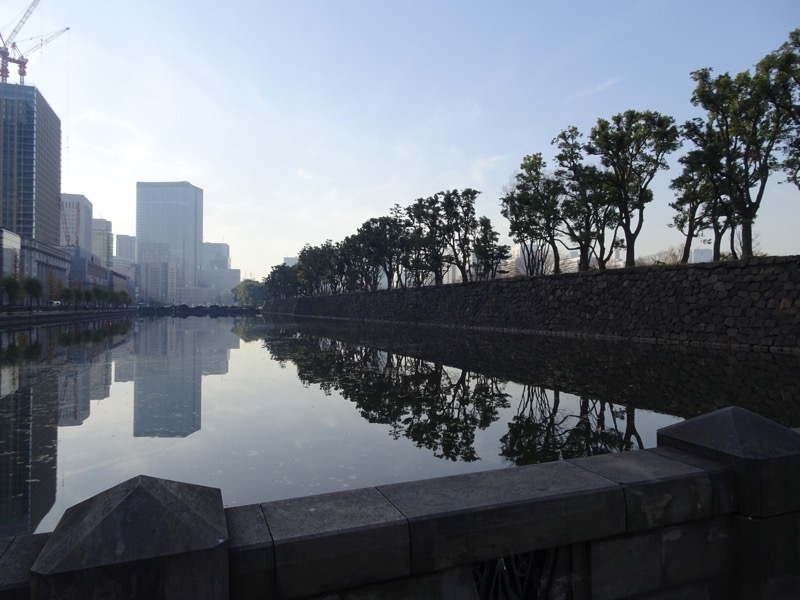 The Tokyo Imperial Palace was built on the grounds of an old Edo castle.  It is surround by 3.5kms of gardens and is smack bang in the middle of some of the most expensive real estate in the world. One one side of the moat is the serene gardens and castle grounds, and the other – Tokyo CBD highrises.  It makes for an interesting juxtaposition, to say the least.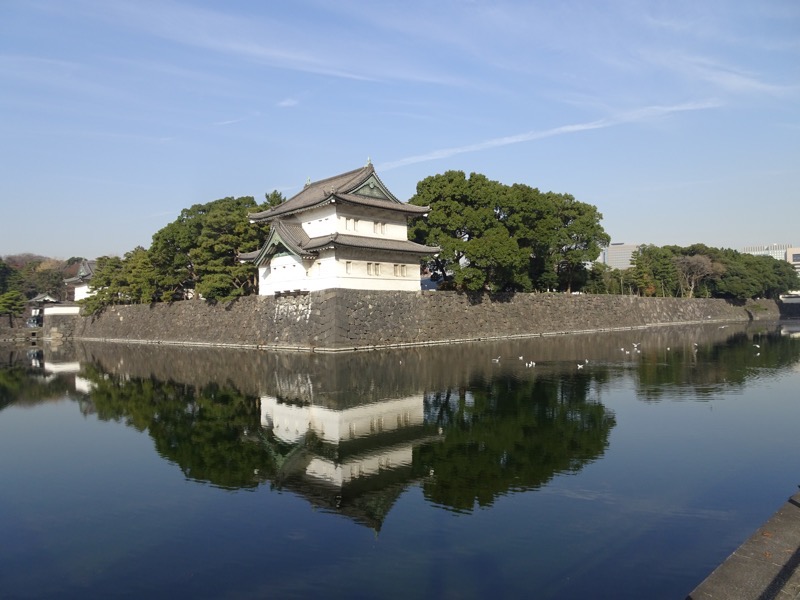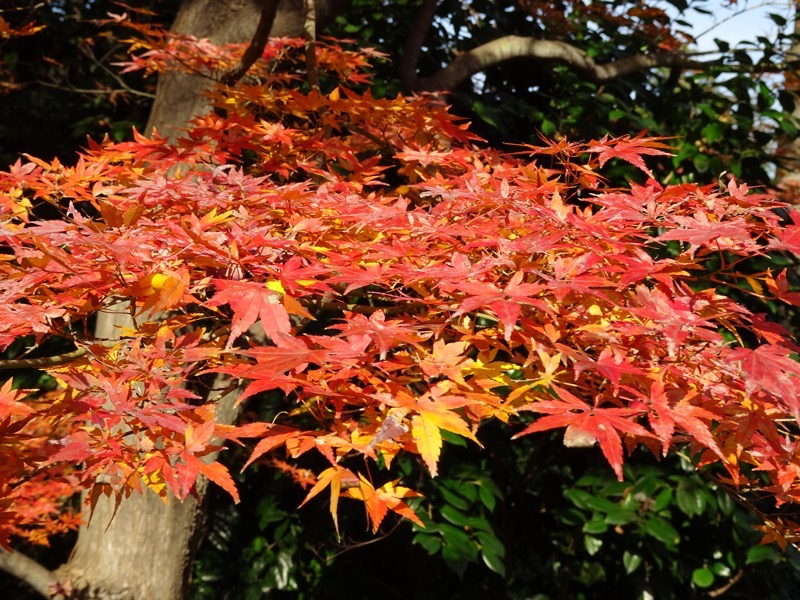 Most of the leaves have dropped from the trees, but some in happy warm spots are still in lovely fall colours.  The fortifications of the old palace are seriously impressive – that large block in the bottom left is taller than I am.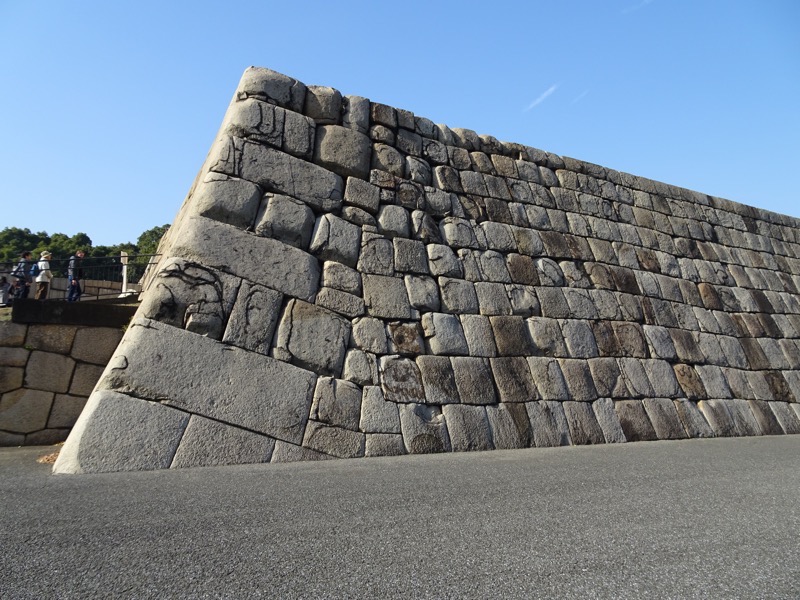 After a wander around the palace grounds (the palace itself is not open to the public as the current Imperial family still reside there) we took a train to Asakusa to see the markets and visit the Senso-ji temple. The Asakusa temple is Tokyo's oldest temple and considered one of its most significant. It is dedicated to Guanyin, the Buddhist Goddess of Mercy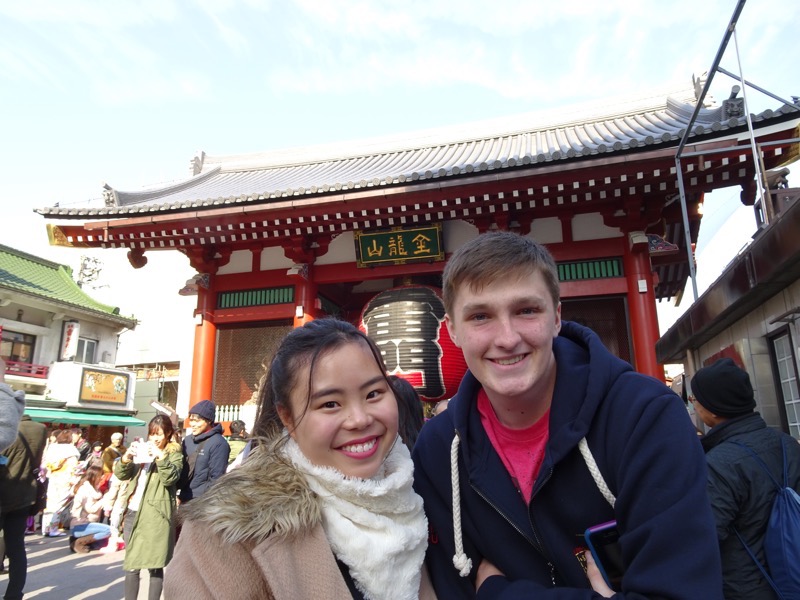 The markets leading up to the temple are full of fun touristy stuff and yummy street food.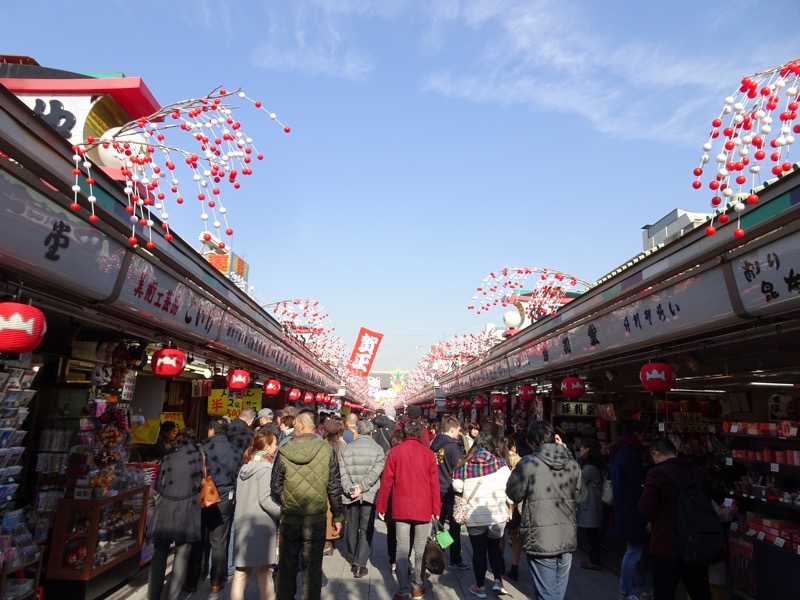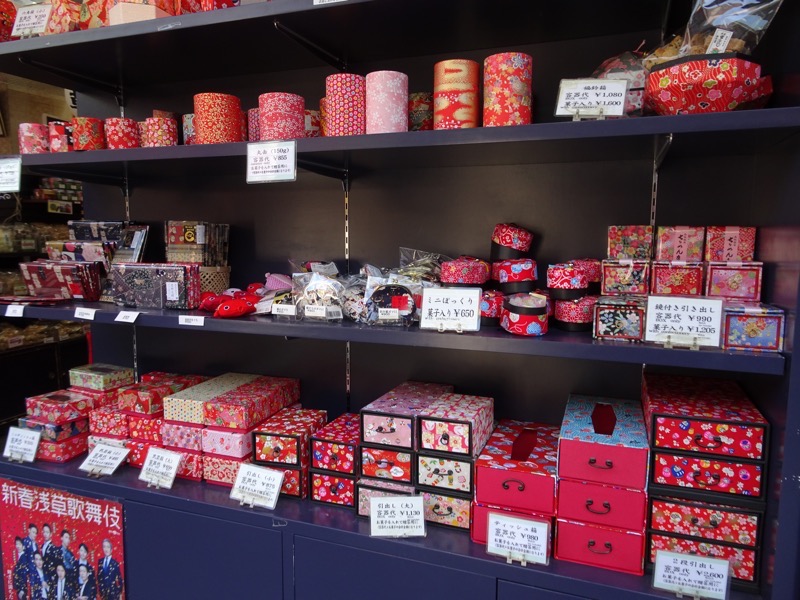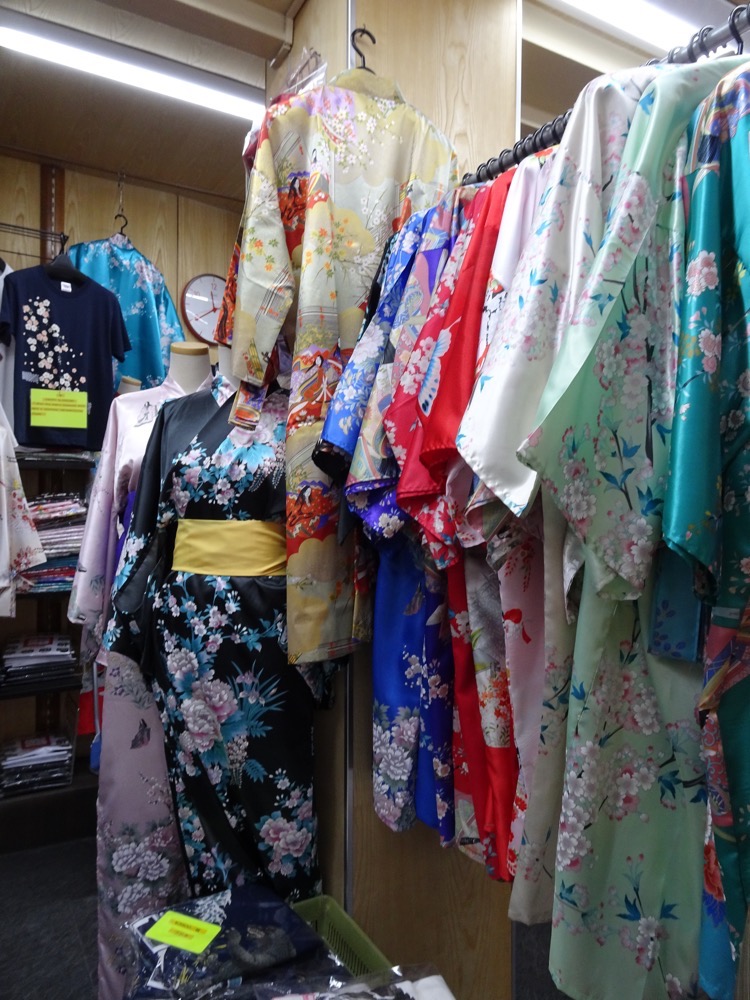 Hozomon gate.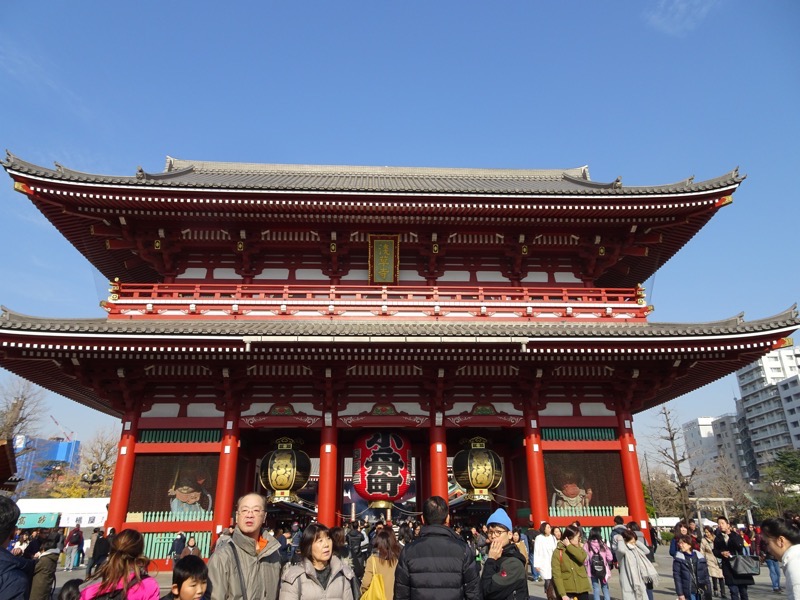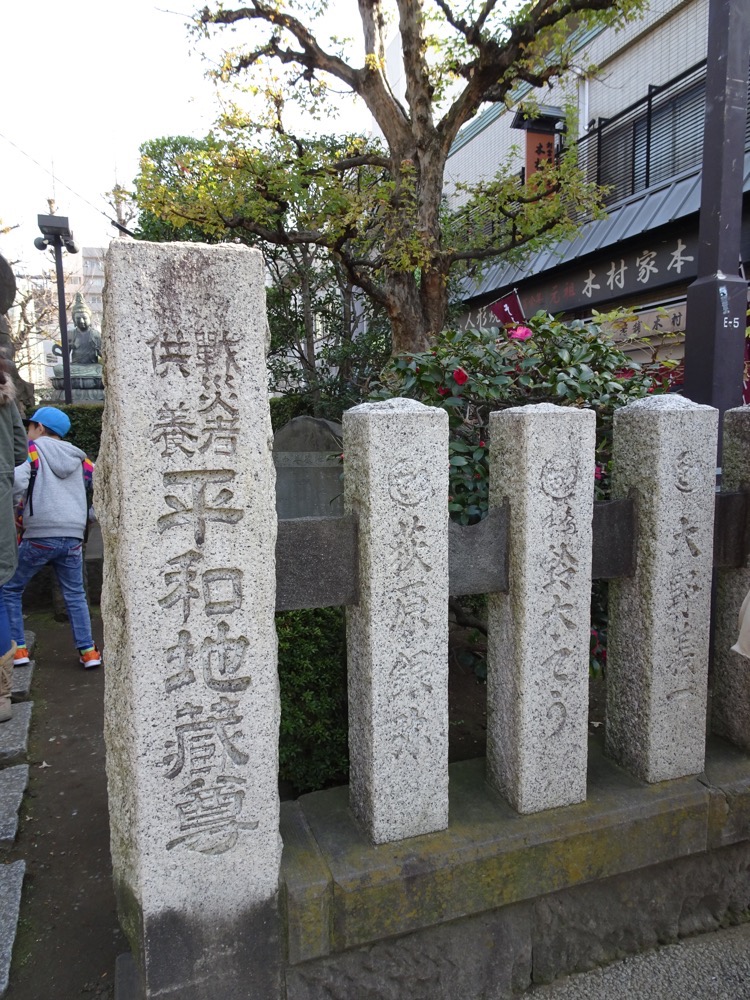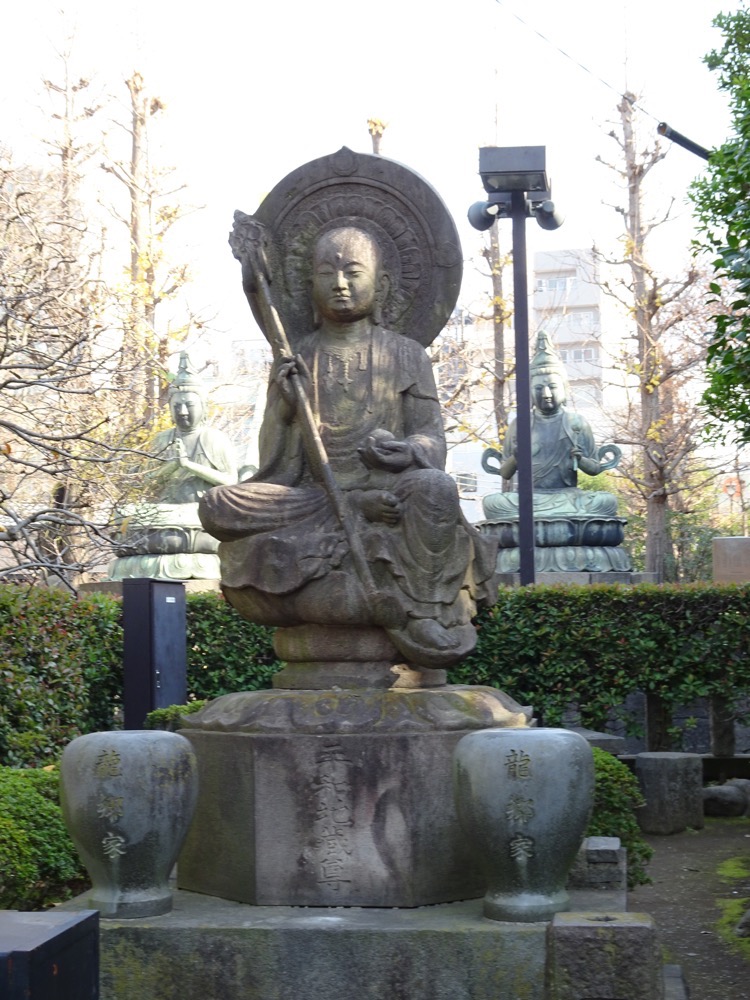 The temple with it's five storey pagoda.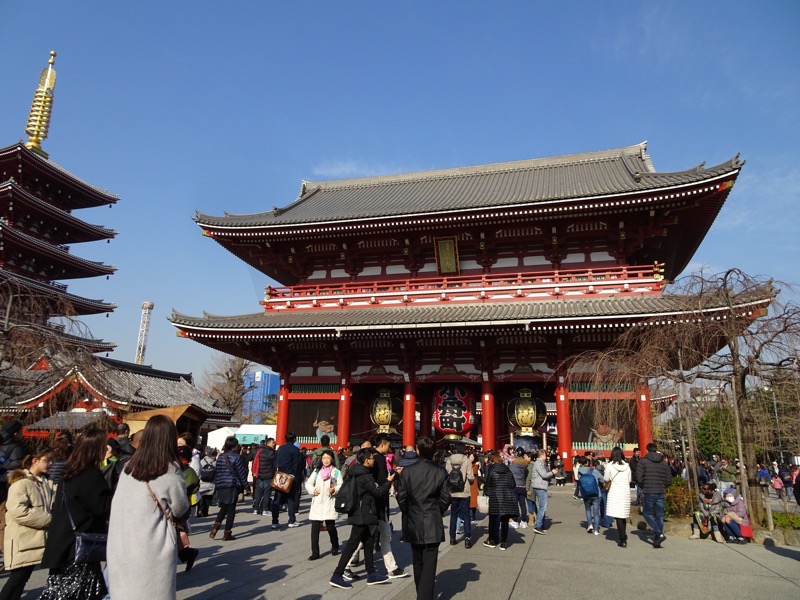 A couple out buying good fortune charms… many focused on health, money, good fortunes, passing exams, fertility – you name it.  Need a charm?  They have a specific one for you.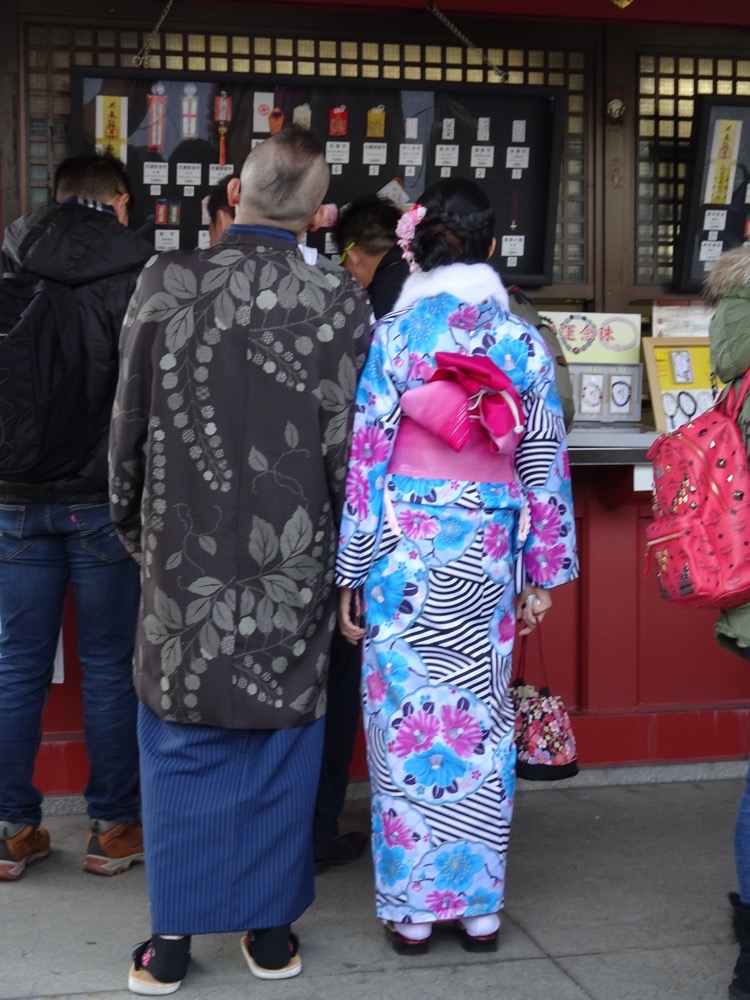 We decided to get our omikuji fortunes.  You put your 100Y donation into a slot and pick up a steel cylinder to shake out a numbered stick.  Then select your fortune from the drawer of the same number – and voila!  Your fortune told is told.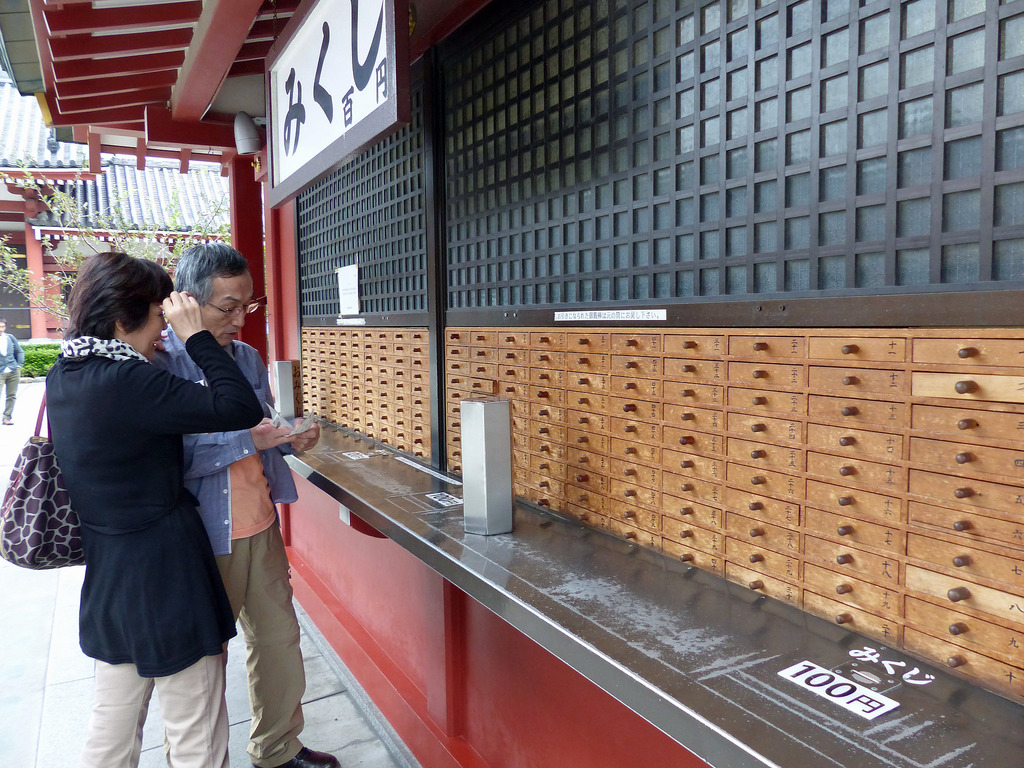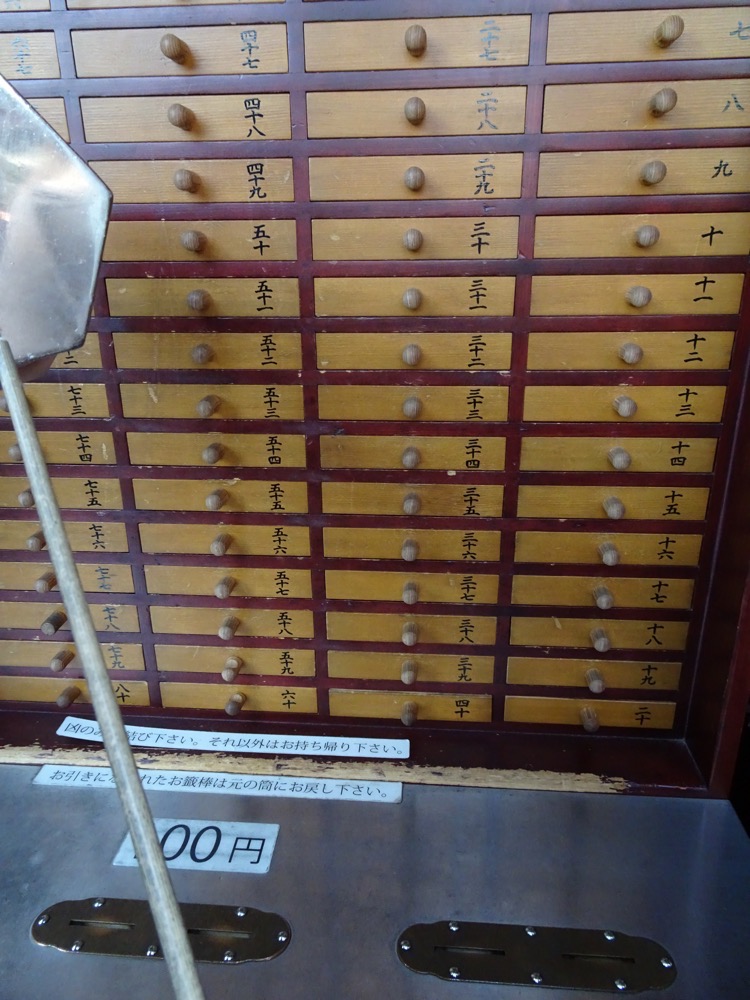 Mr K got 12, I got 25 and the Teenager got 34. There are seven results for omikuji, ranging from the best daikichi (大吉excellent fortune) to the worst daikyou (大凶terrible fortune).  Naturally, Mr K picked a Best Fortune, I picked a Good Fortune and the others got a Regular Fortune… I actually want to go back and find a bad fortune too!  🙂
Dad fortune; best Fortune!  Apparently.
After getting our fortunes, we visited the temple proper, starting with the rituals of drawing good health and good fortune to our persons by waving incense smoke towards ourselves and 'bathing' in the smoke. We then went to the fountain and washed our hands and face before approaching the shrine – the water was freezing.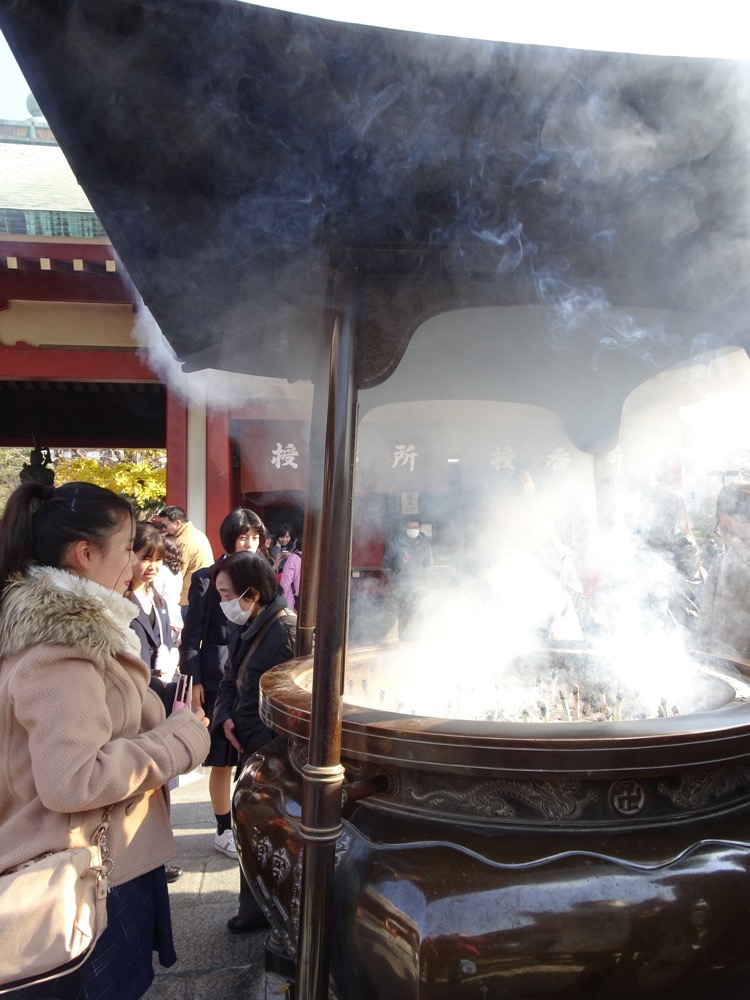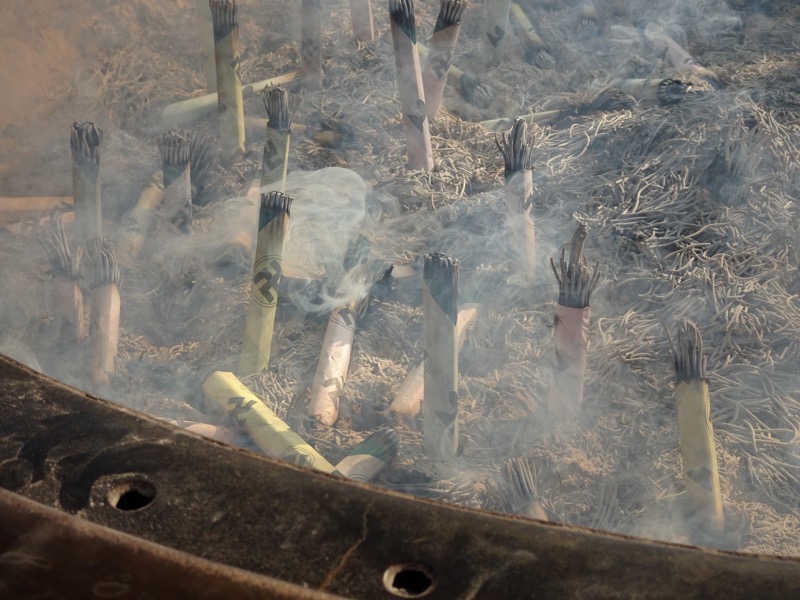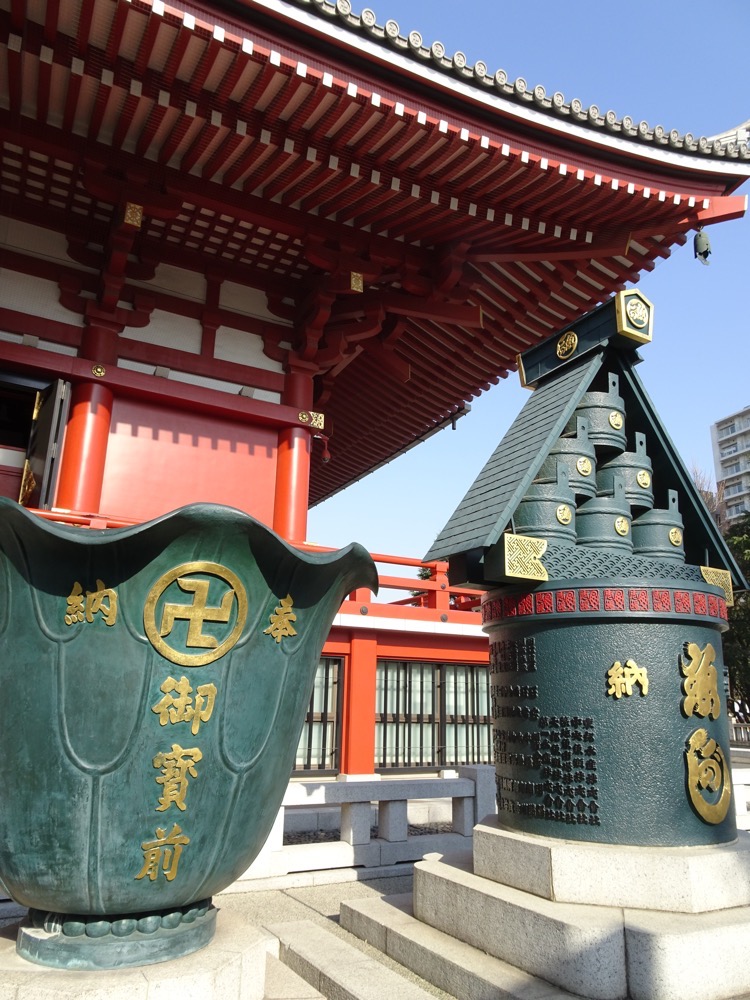 At the shrine, we made our offerings and said prayers to Guanyin and Buddha.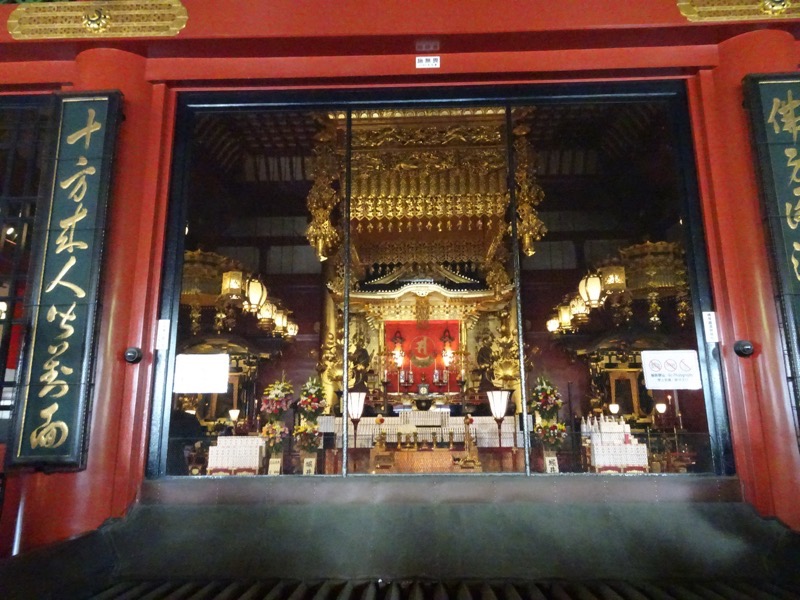 Afterwards we wandered the markets for a while and saw lots of ladies walking around in their yukata.  Amane says she only wears her yukata for holidays like New Years and festivals, but some Japanese young ladies like to wear them out on special shopping trips – and given it's a week until Christmas there were plenty of people out shopping.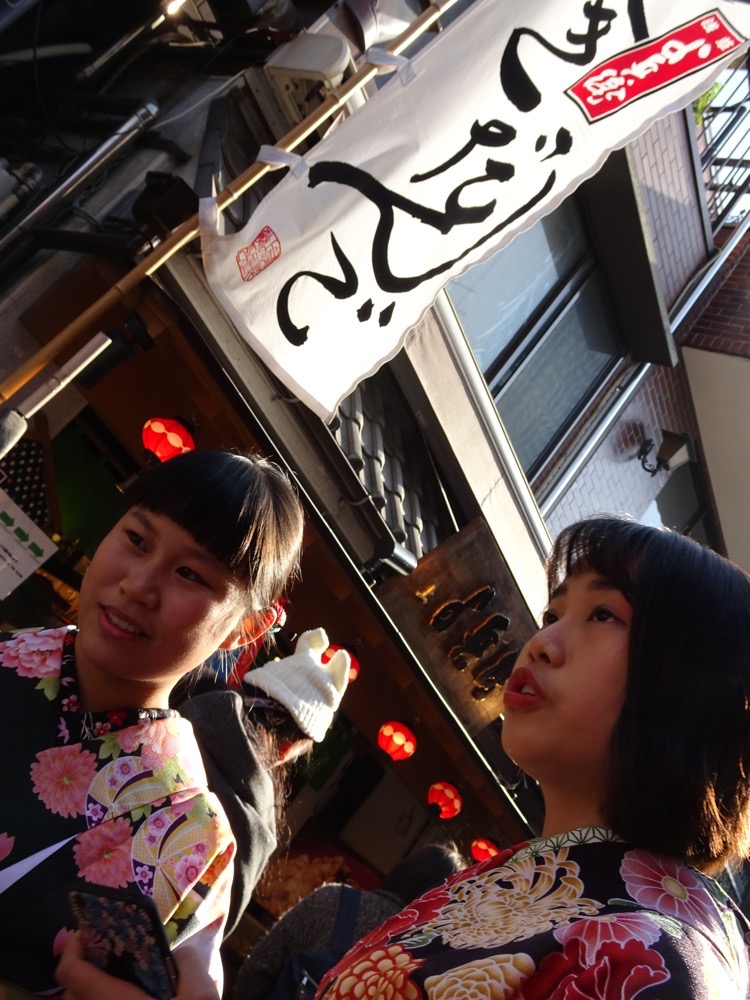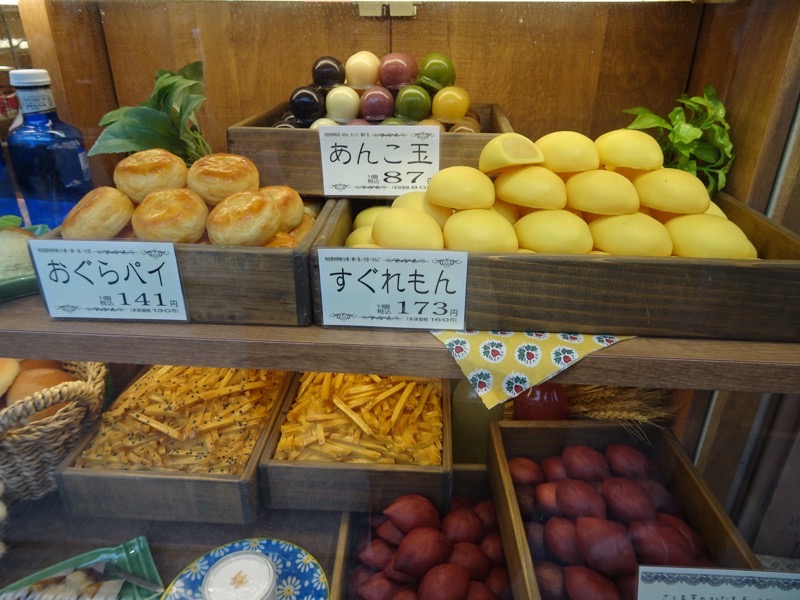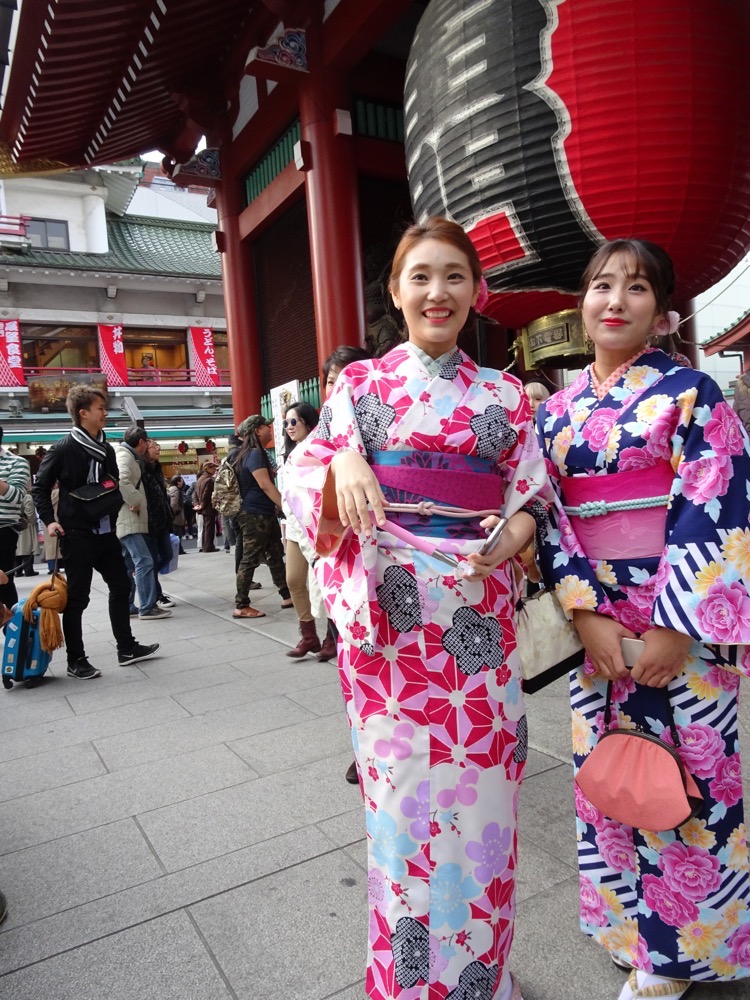 From Asakusa we jumped another train and head to Ueno.  This area is popular shopping district (though I think that phrase could be applied to nearly all of Tokyo's well known precincts.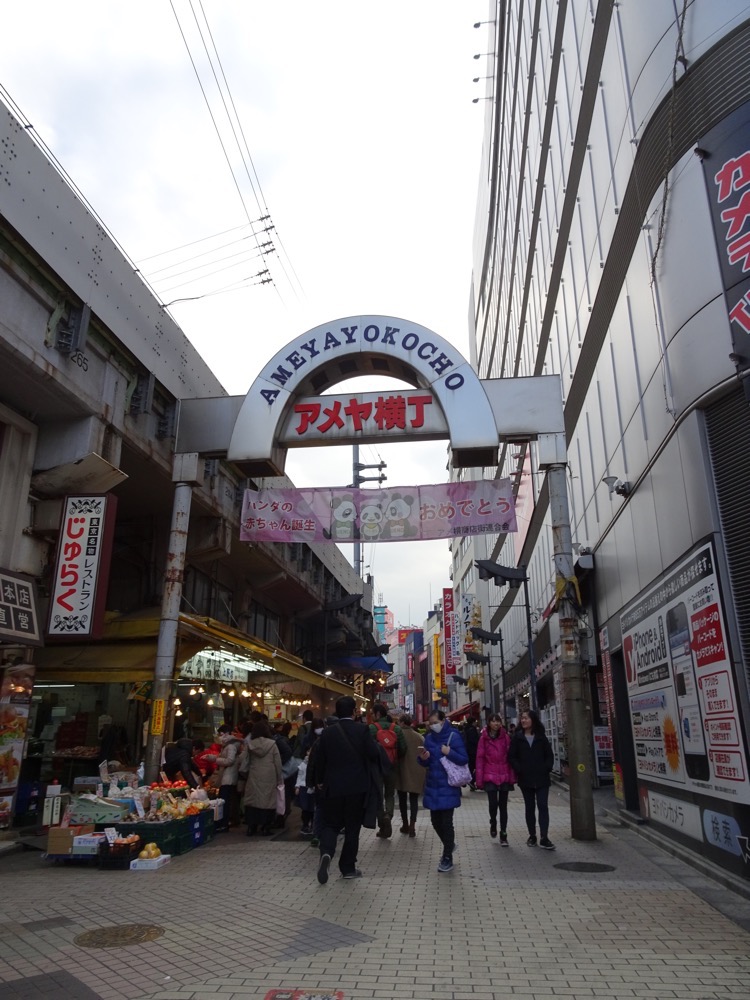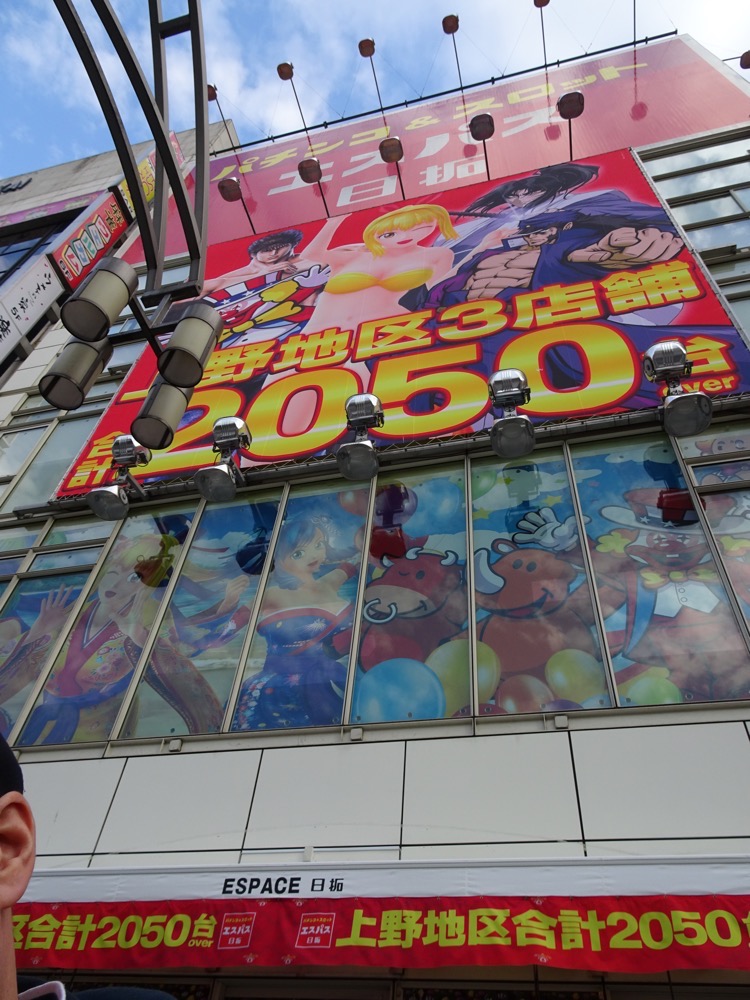 It is also where you find the Ueno Park district.  Ueno Park was established in the late 1800s and is now home to a number of major museums, marketplaces, the Tokyo Zoo and is famous for its cherry blossoms when they are in season. The history of the park (it was built on the site of an old temple and was the site of a battle during the Boshin war is really interesting) but also long, so check it out on Wikipedia if you are interested.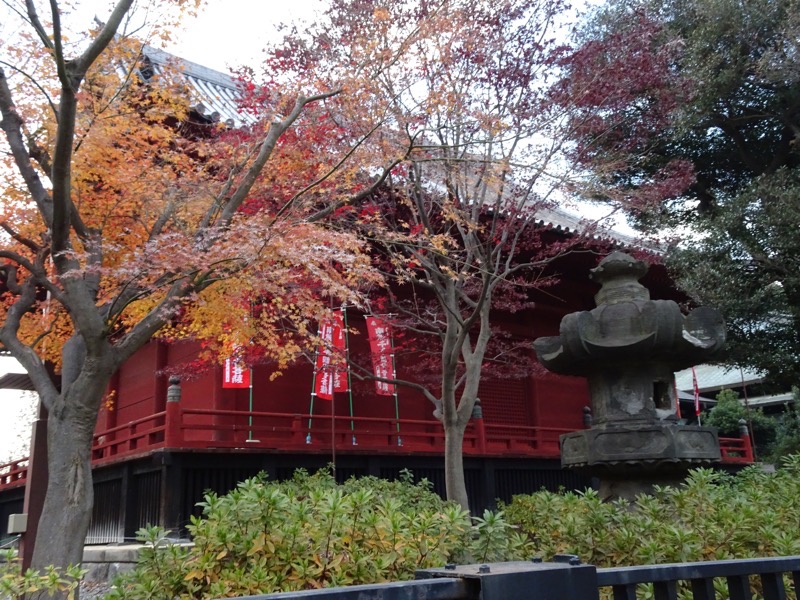 We went to the zoo first, as it was likely to close earlier than the museum, and our day was made infinitely better by panda, otters, tigers, lions, monkeys, polar bears and cranes etc.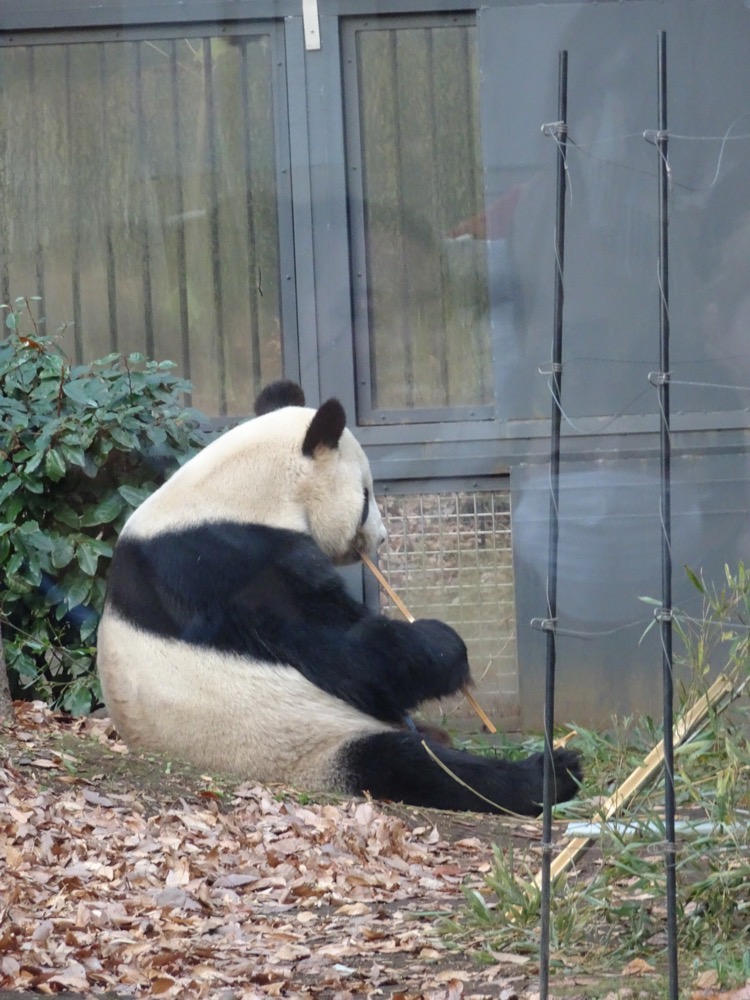 The otter enclose had this clever contraption on the outside of the cage that the otters could access by climbing a ladder and swimming through a tunnel.  They had been carrying stones back and forth but all swam back into the enclosure as we approached.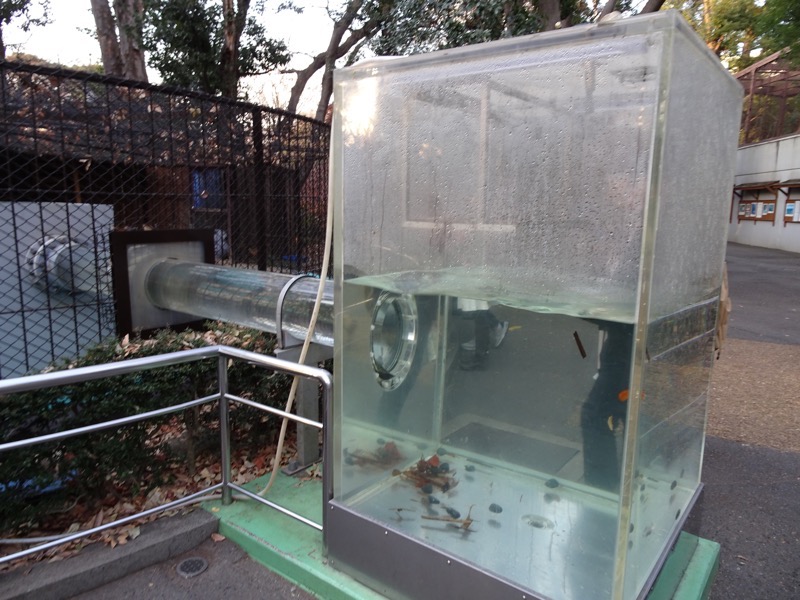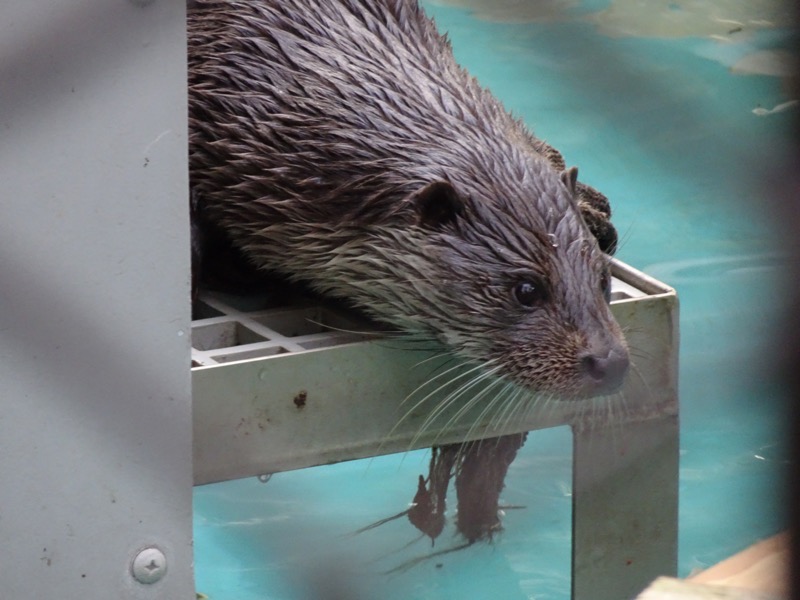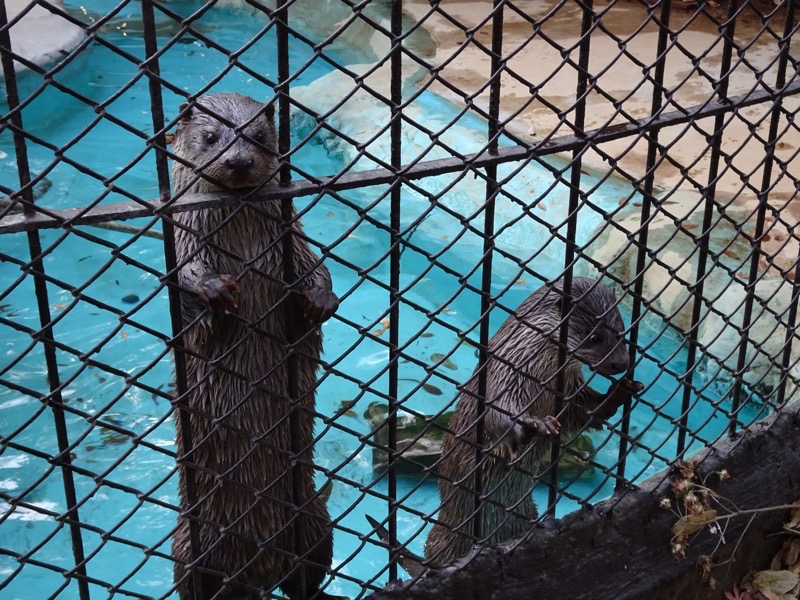 This guy was staring intently at something just outside their enclosure – but we couldn't for the life of us figure out what it was.  I doubled back around on the otters as we were leaving the park and was interested to see they were feeding them live fish.  The otters spent about ten minutes chasing their dinner down which I think is probably better for keeping them active and stimulated than just being fed.  They were also given clams to eat, which they had to smash open with their stones.  Alas I have no photos of their feeding – they were moving too fast and the lighting conditions too low.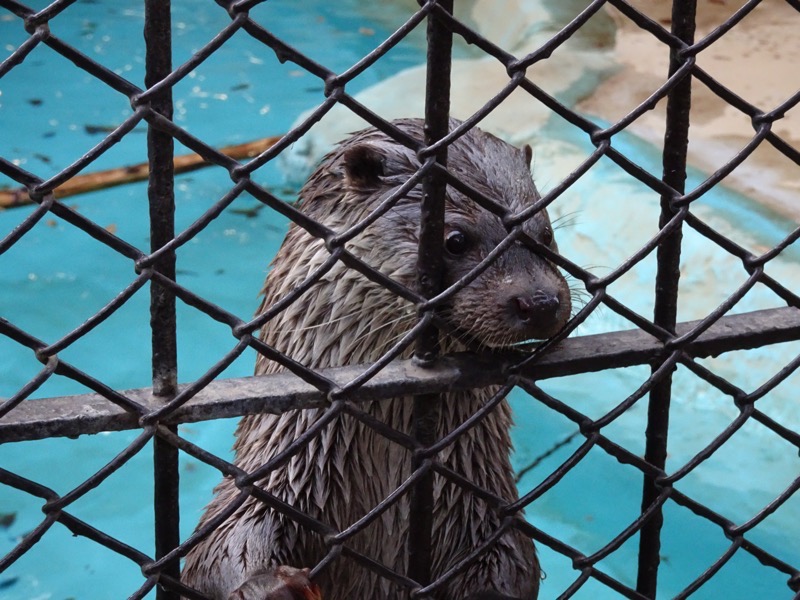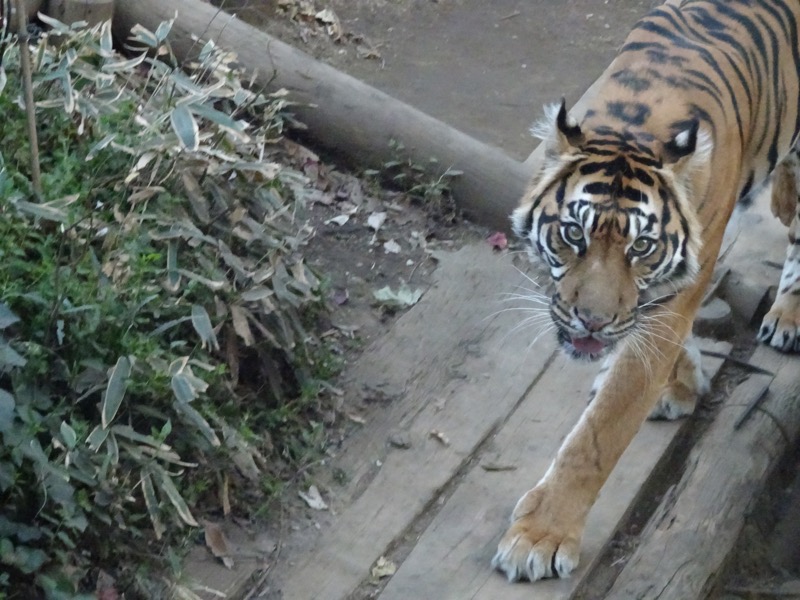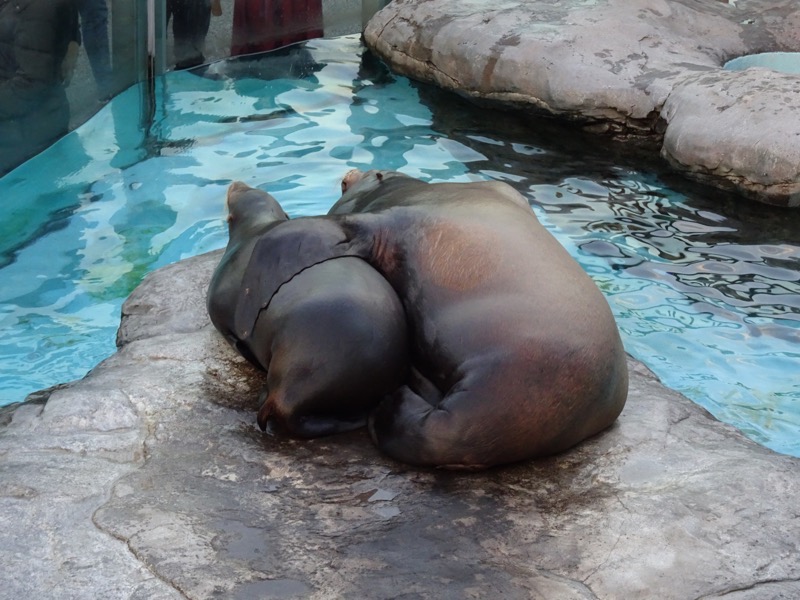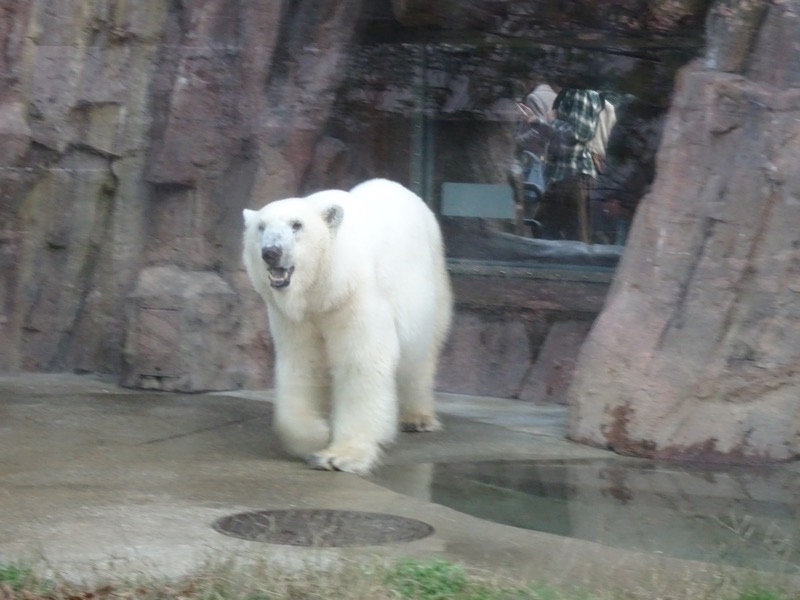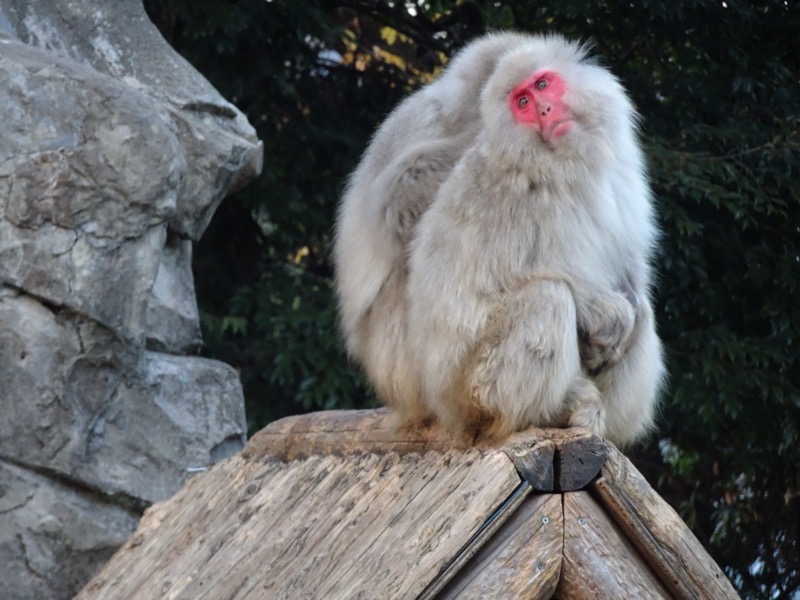 There was also this guy – a Secretary Bird, which now seems to make all Pokemon make sense.  It has the head of an eagle, the body of a goose and the legs of a stork!  It looks like a living breathing wild Pokemon.  😛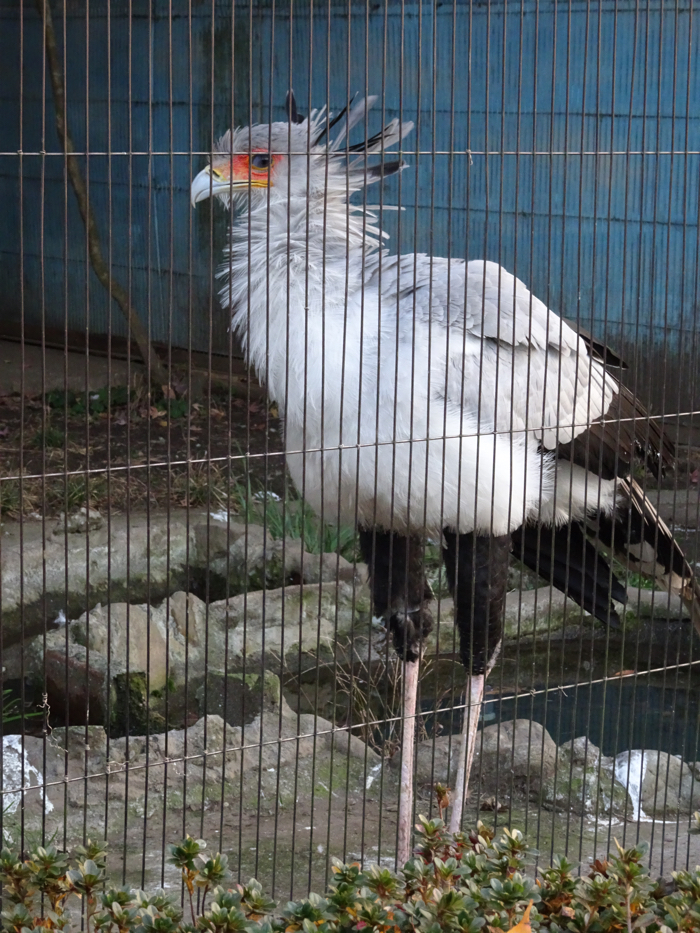 There were also rhinoceros, hippopotamus, lemurs, prairie dogs and yes even kangaroos… but the most thrilling exhibition must have been the Bin Chicken enclosure.  Yes, the humble Bin Chicken is here for the world to enjoy – only weirdly, here they are called Sacred Ibis.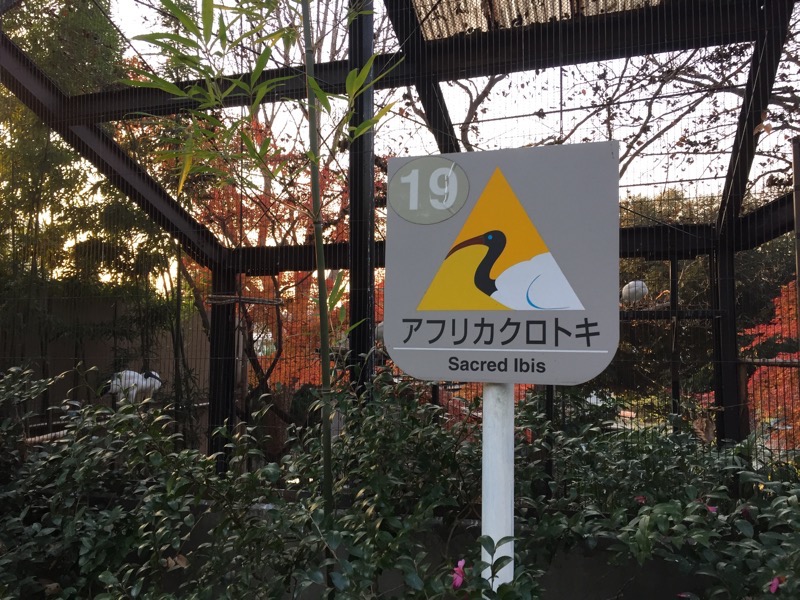 After leaving the kids to chase more African animals – Mr K and I went back into Ueno Park to check out the markets.  The markets pop up for 3-4 days at a time and have different themes.  At the moment, there was a homewares market on with loads of lovely ceramics, tools, knives, chopsticks, woodcrafts, artworks etc.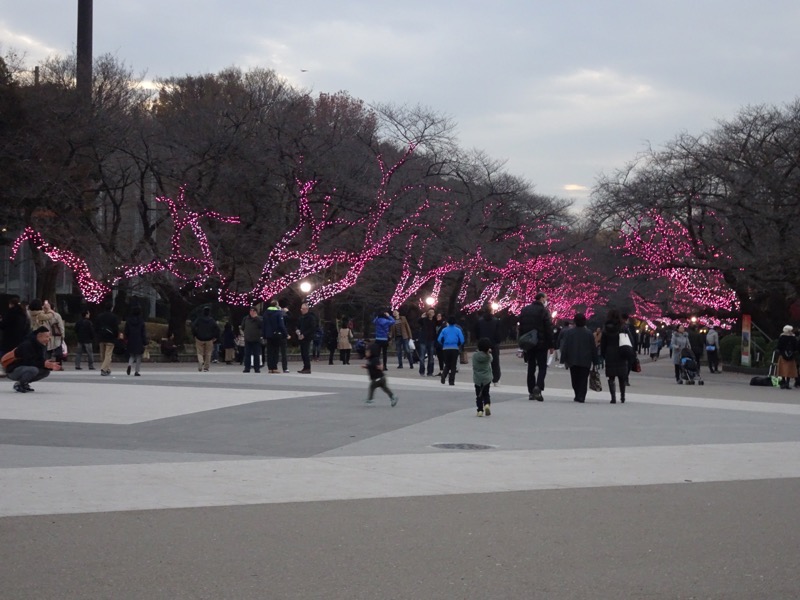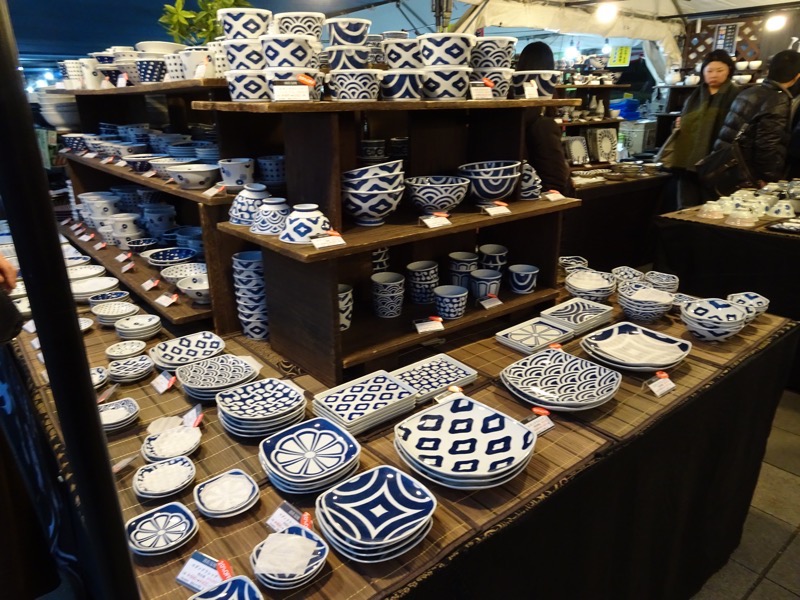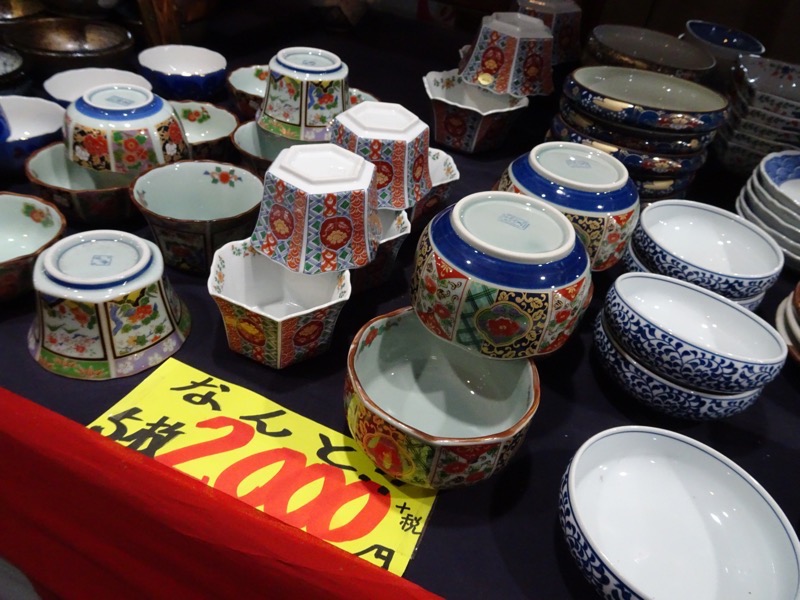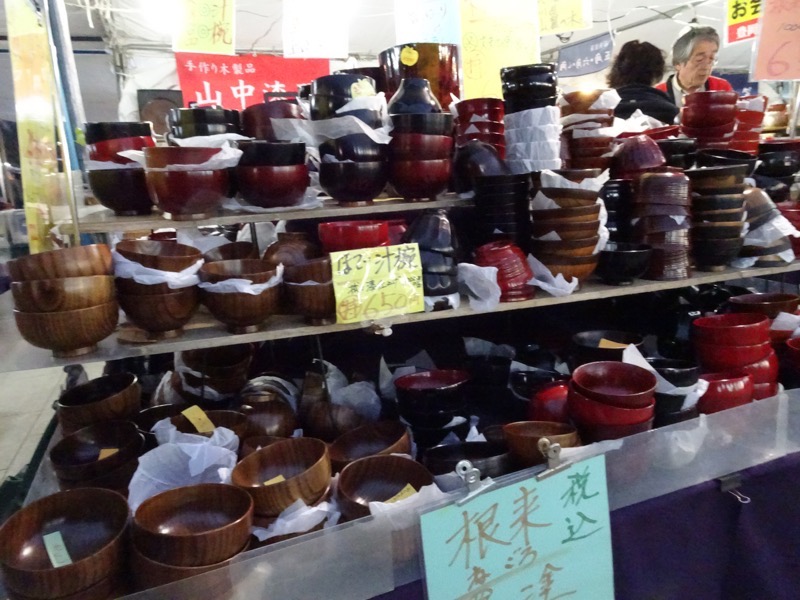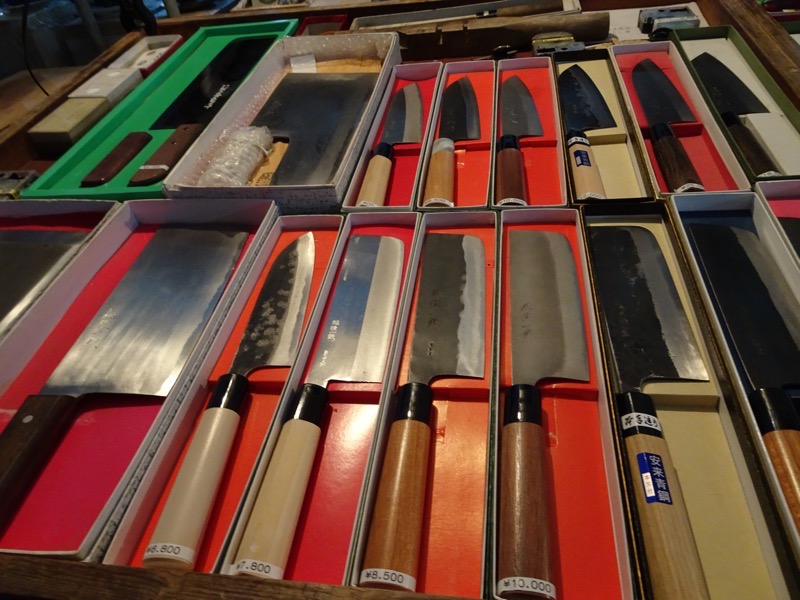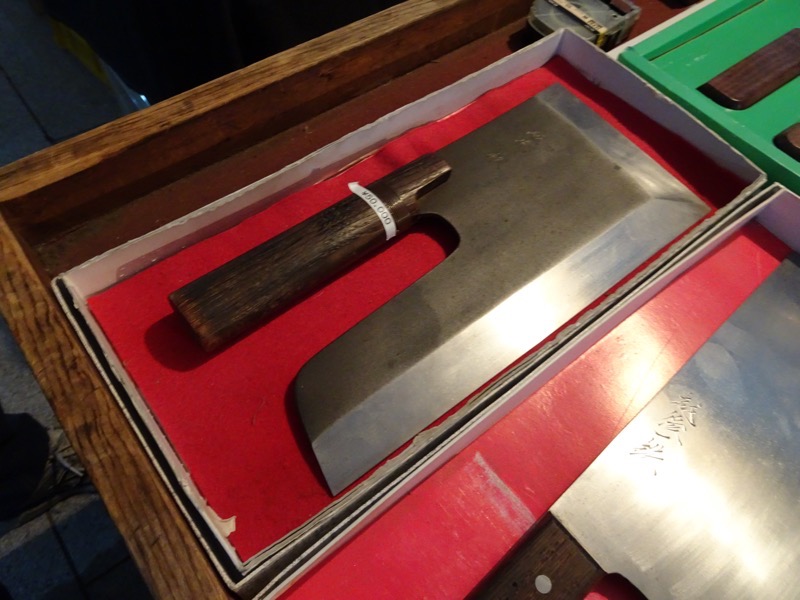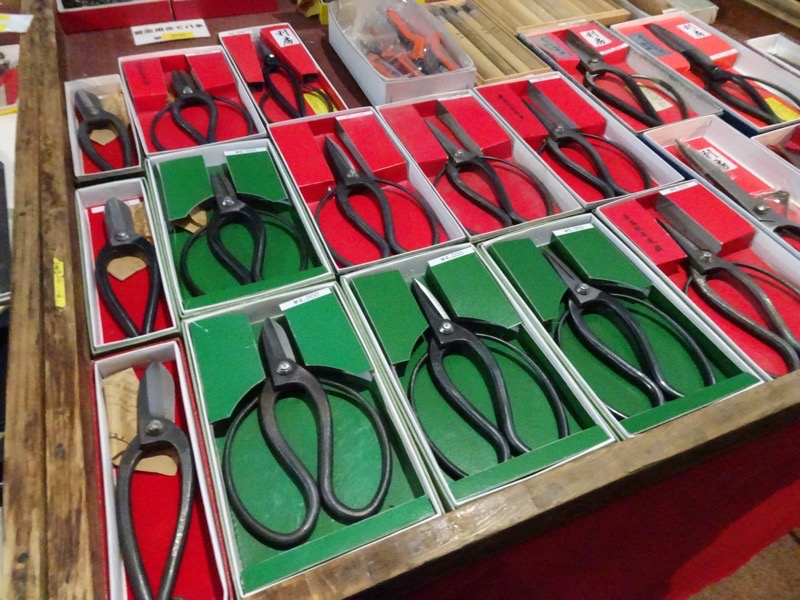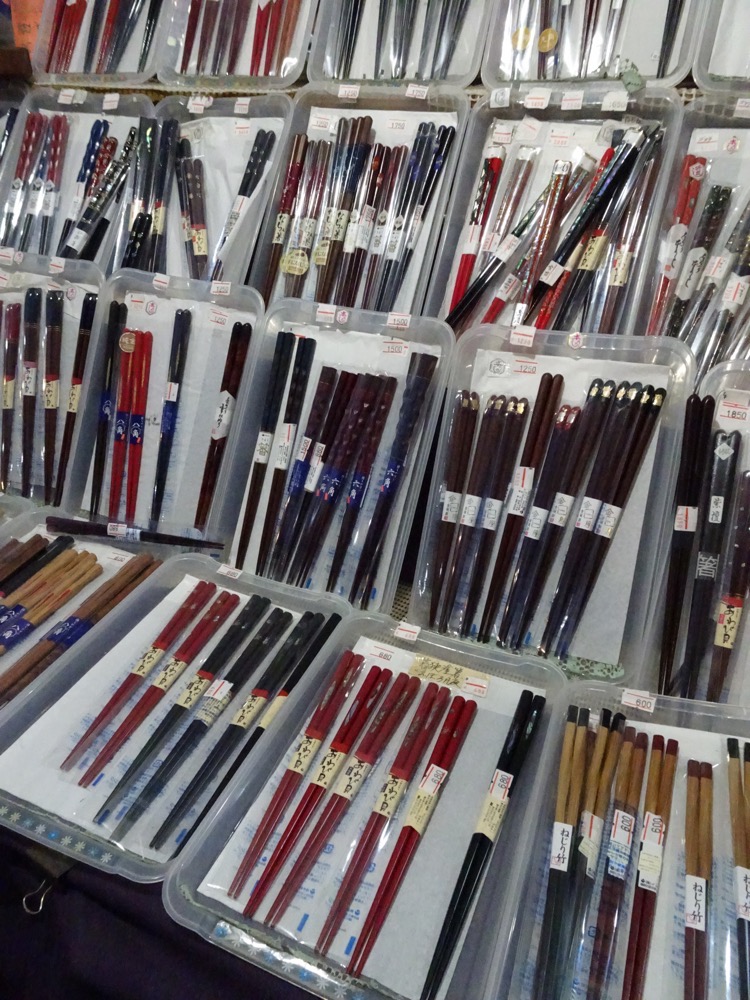 After the markets, we went to the Tokyo National Museum to see some of the country's treasures.  The museum itself is in an impressive building but was very oddly laid out (in my experience of museums at any rate). It was supposed to be in some sort of chronological order but there were some artefacts that were in the ordered layout of the museum, with a sign beside them saying 'to see more of these Edo period samurai suits, go to Gallery X'. Same beside the sword exhibit.  I think it was done purposefully to get guests to go through the entire museum, instead of just heading for the samurai exhibits and then leaving.  🙂
Keman – Buddhist ceremonial ornamental pendant with design of Kalavimaka birds (mythical birds).  Bronze, Showa era, 20thC reproduction of Heian period 12thC orginal.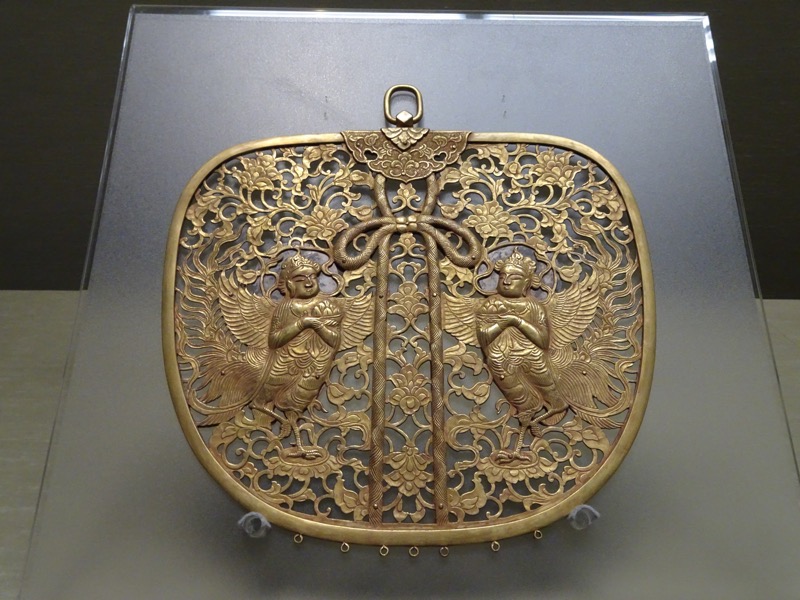 Gosuku type armour – with two-piece cuirass and white lacing.  Edo period, 17thC.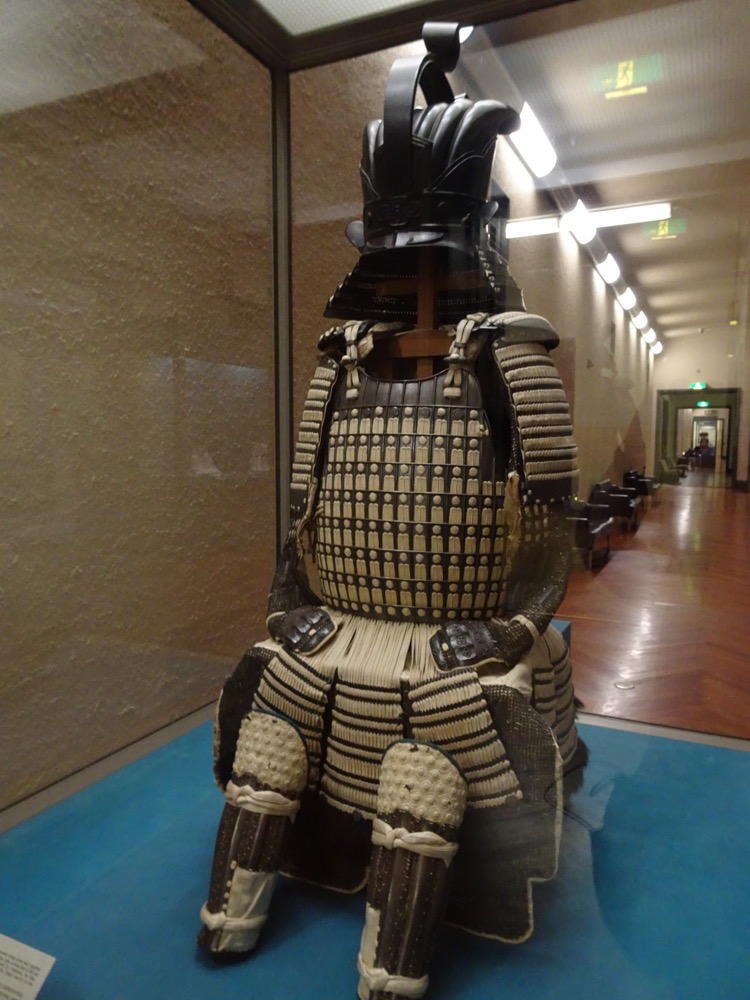 Okitenuagui Type helmet with dark blue lacking – Azuchi-Momoyama Edo period, 17thC.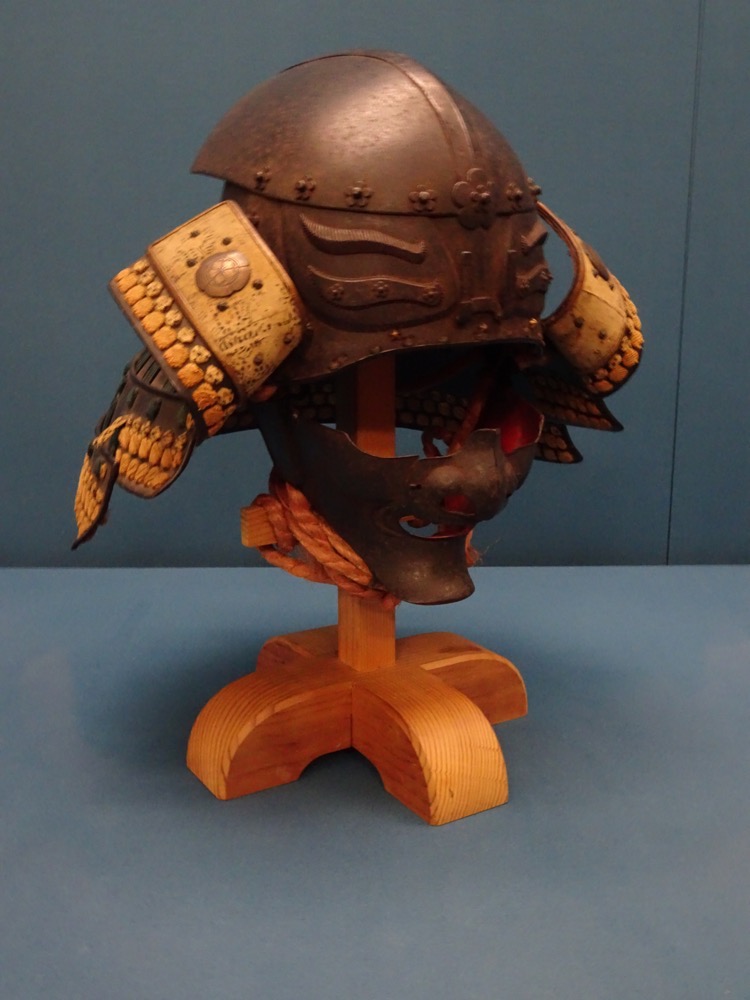 Yoroi Type Armour with red lacing. 20thC reproduction of 12thC Heian period original.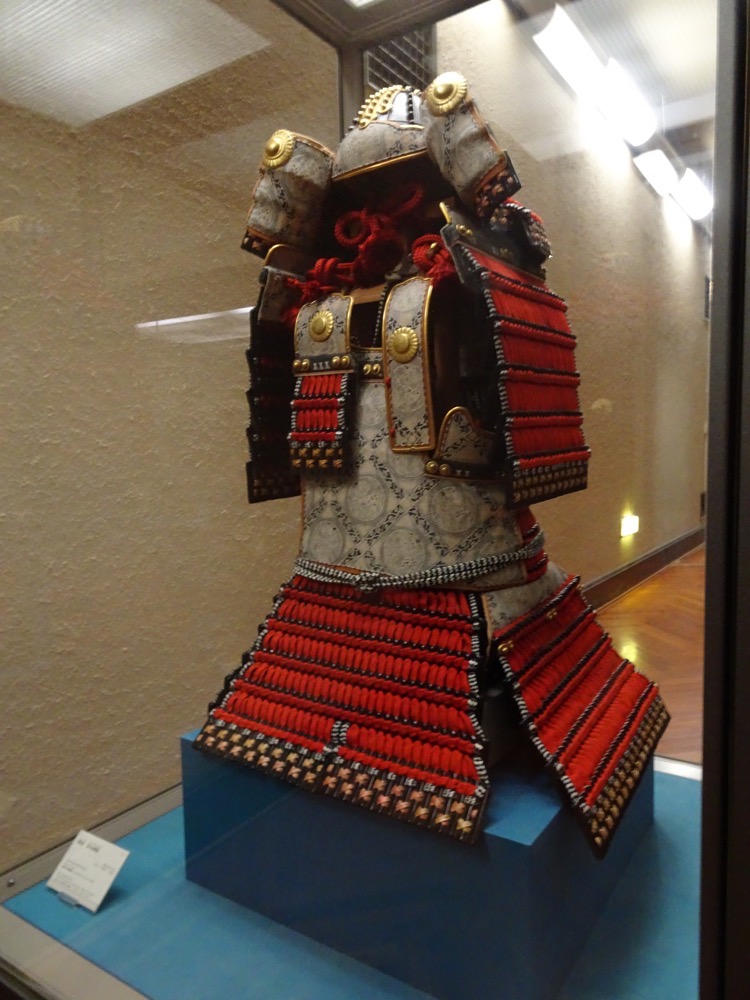 Gusoku Type armour – with two-piece cruirass and red lacing.  Edo period, 17thC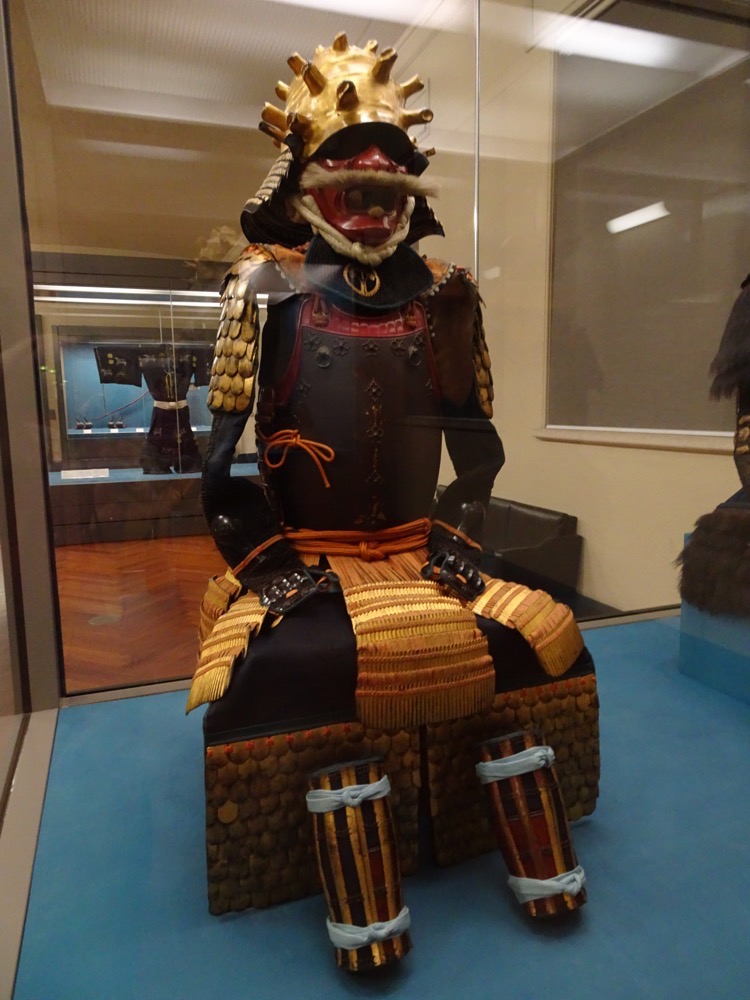 Gusoku type armour – with two-piece cuirass and bear fur, Edo period 17thC.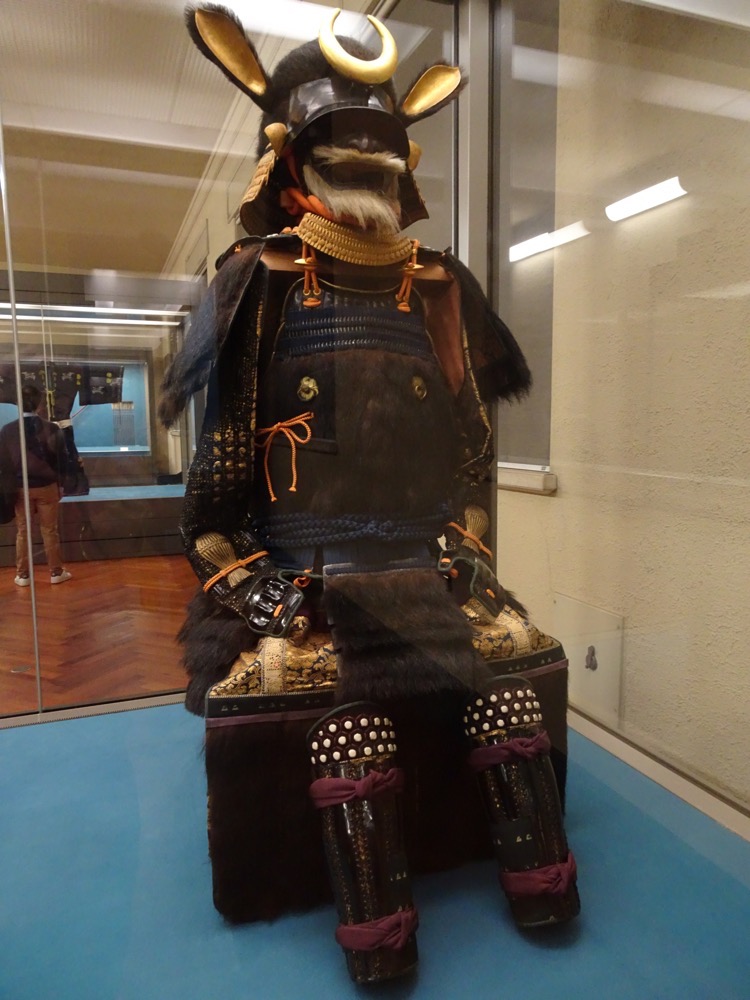 Pillows.  Baku (mythical beast) and nandina design in maki-e lacquer.  Edo period 18thC.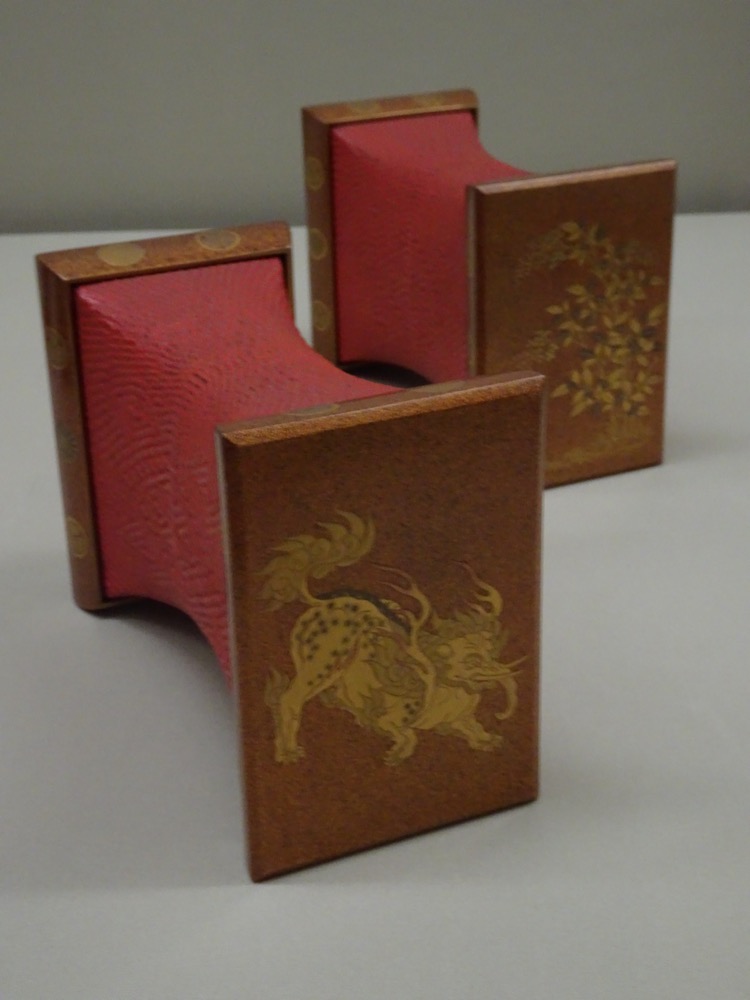 Pair of Boxes for Shell Matching Game Pieces – Designs from scenes of 'The Tale of Genji'. Edo period, 17thC. Boxes like these held painted seashells for a shell-matching game.  They were important in the wedding rituals of feudal lords, as shells with two hinged parts symbolised fidelity.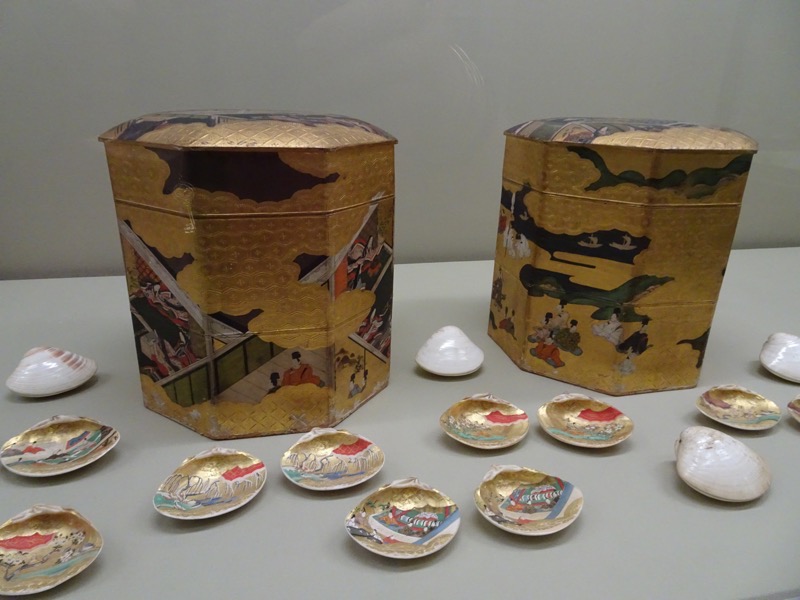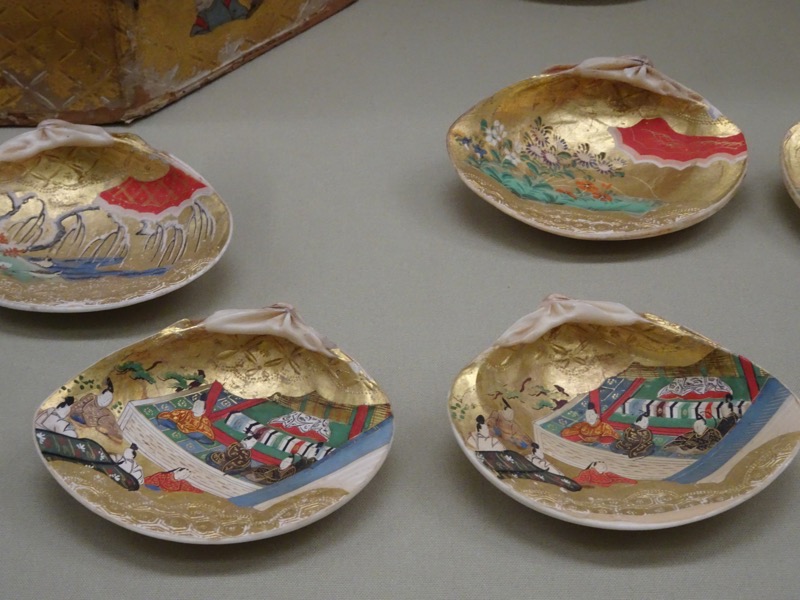 Karaori (Noh costume).  Pine bark lozenges, peon and pheonix roundel design on red and light blue checkered ground. Late Edo period, 18thC.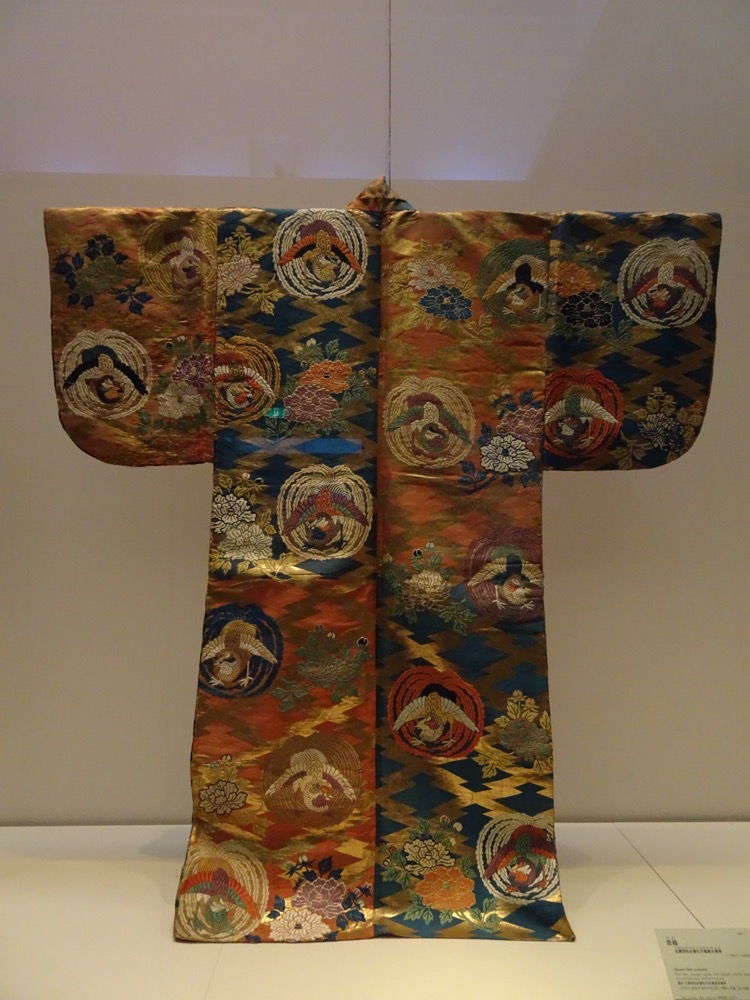 Sobatsugi (Noh costume). Dragone and cloud design on dark blue ground. Edo period 18th-19thC.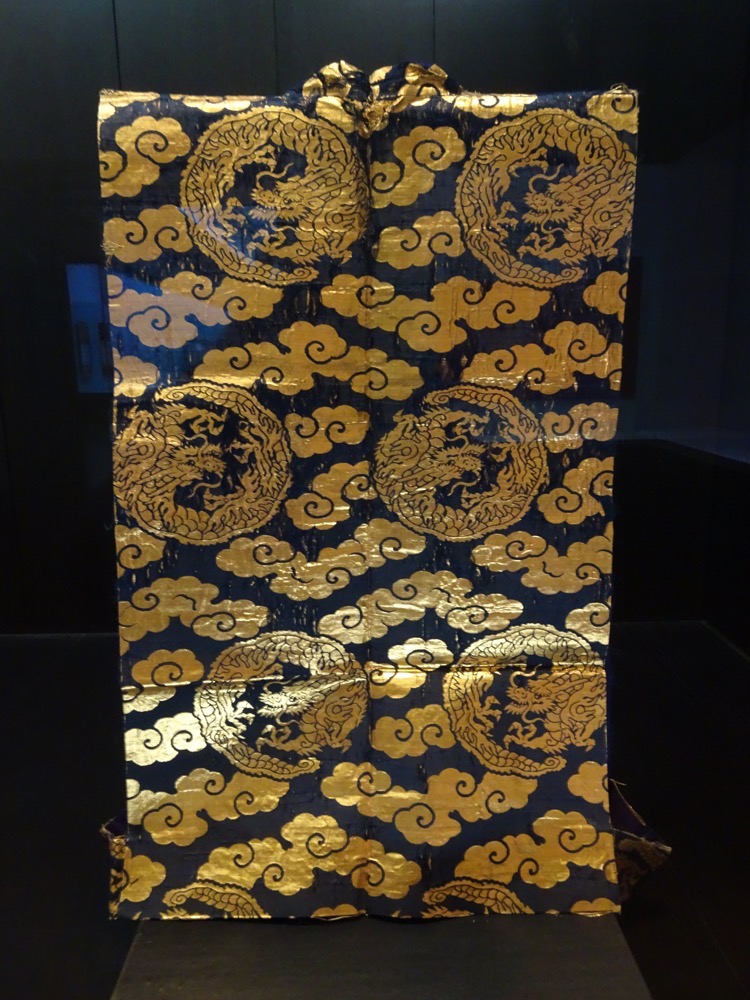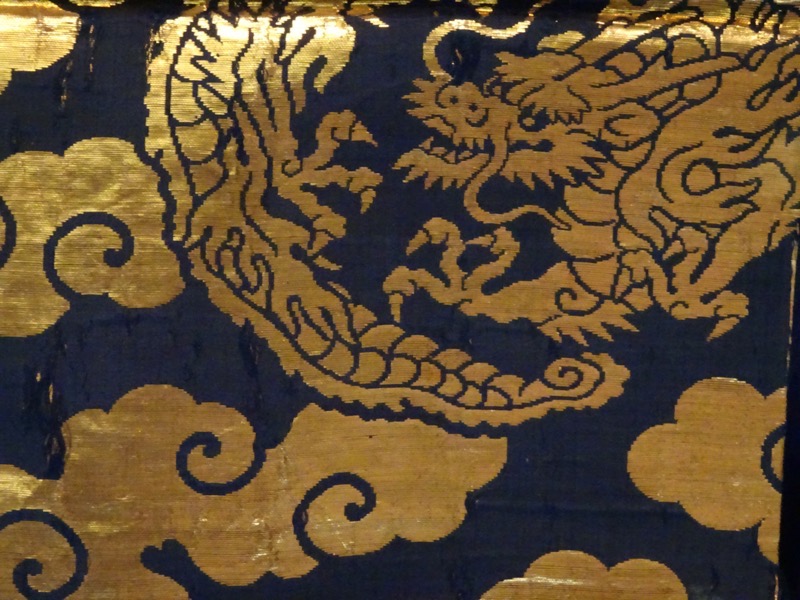 Nuihaku (Noh costume).  Seigaiha waves, mandarin duck, and water lily design on red ground.  Edo period, 18thC.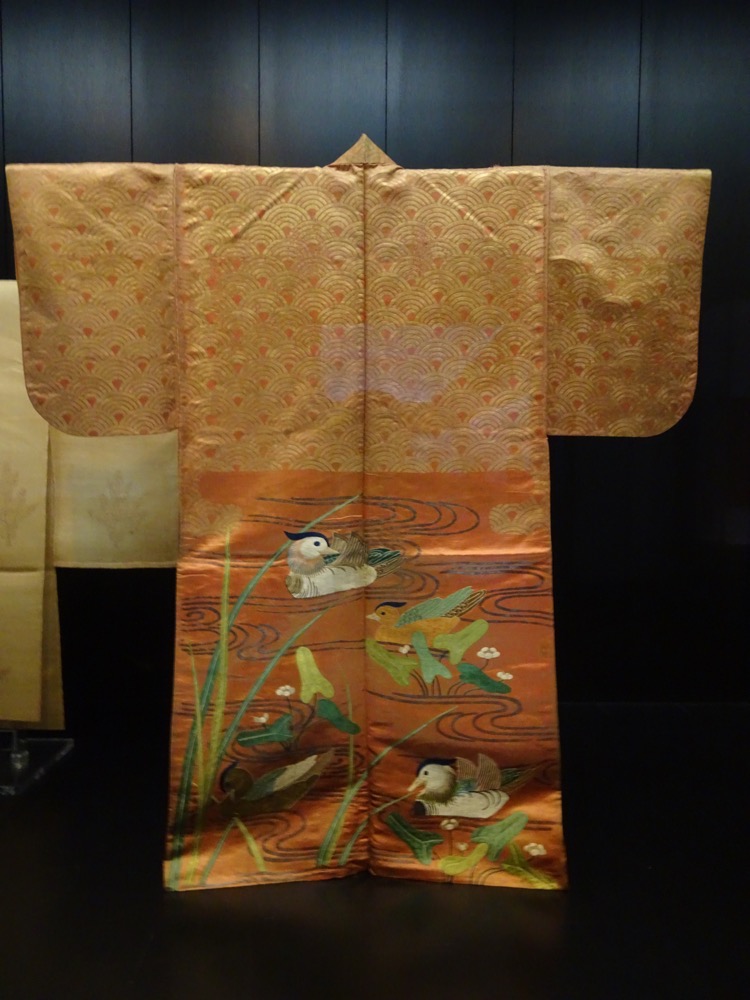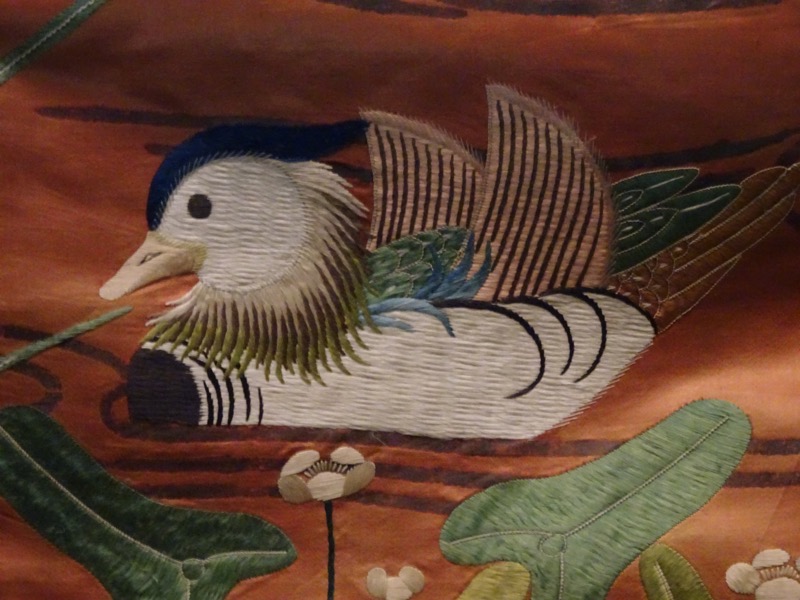 Chukei (Noh fan).  Old pine and sun design on gold ground.  Edo period 18thC.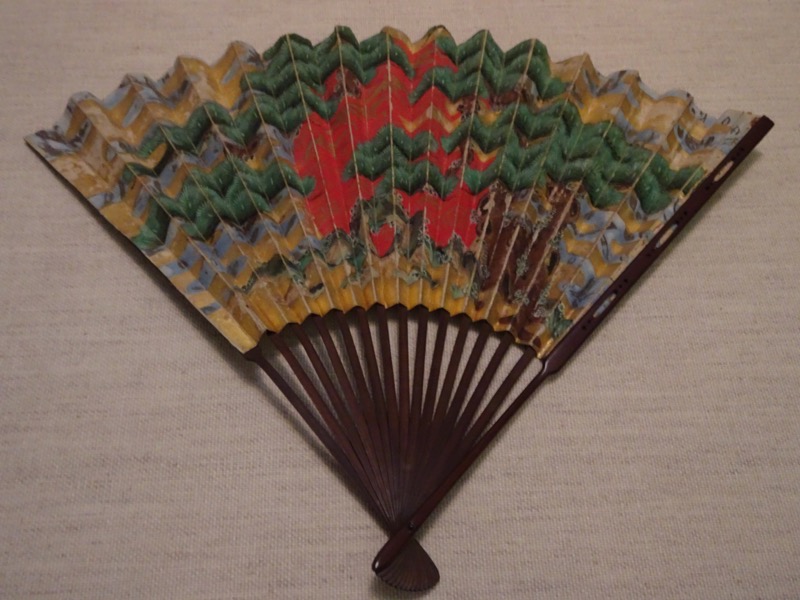 Japanese print.  Blindman's Buff:  Allusion to Yuranosuke at the Ichiriki Teahouse.  By Chokosai Eisho (date unknown)  Edo period, 18thC.
The print alludes to a kabuki play based on the story of the forty-seven ronin. In the scene being referenced, the hero indulges himself in amusements to fool his enemies into thinking he has given up on avenging his master's death.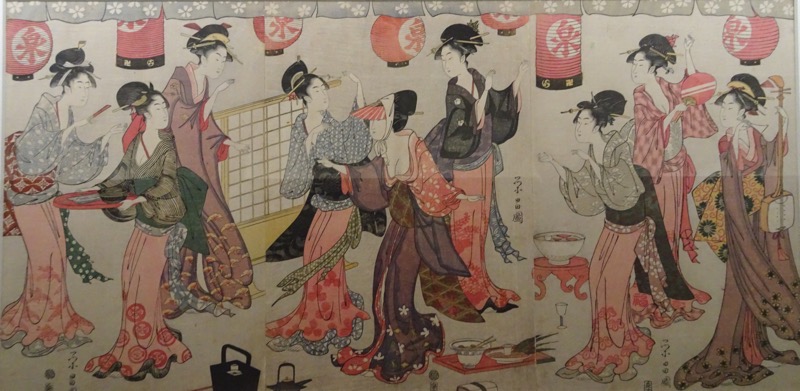 Detail: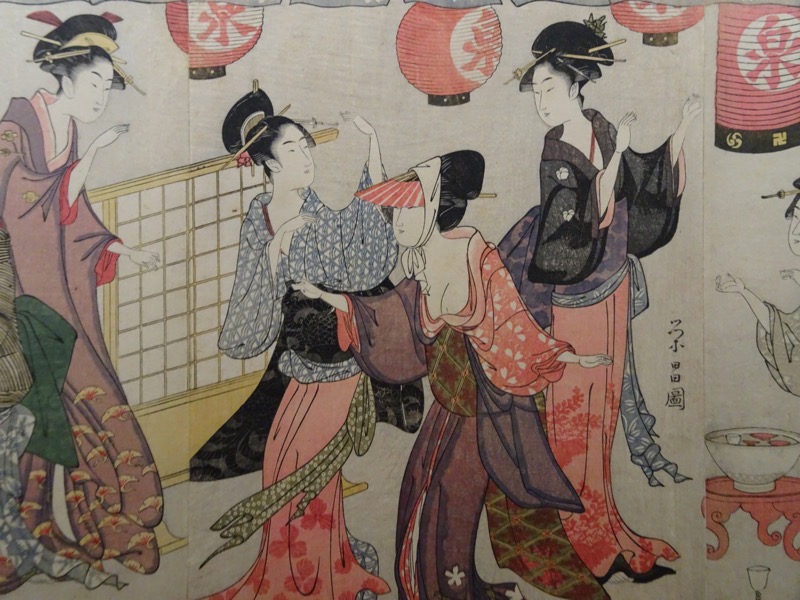 Standing Daikoku Ten (Mahakala) by Kaiken.  Wood with polychromy and inlaid crystal eyes.  Nanbokucho period, dated 1347.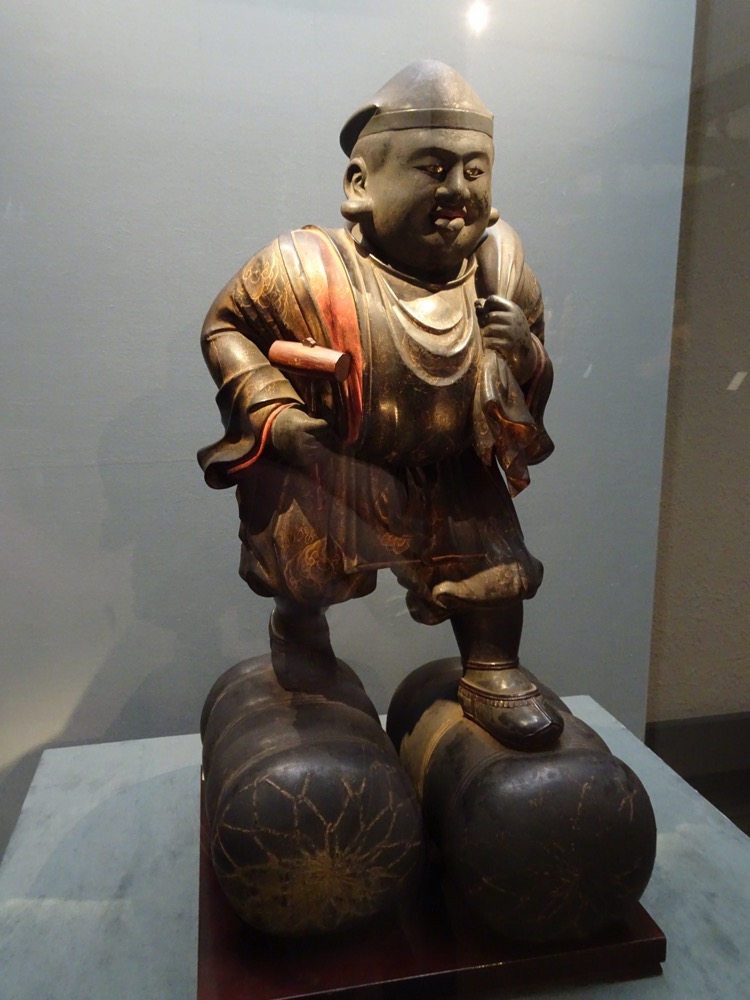 Mokujiki Self-Portrait.  Wood, Edo period, 1804.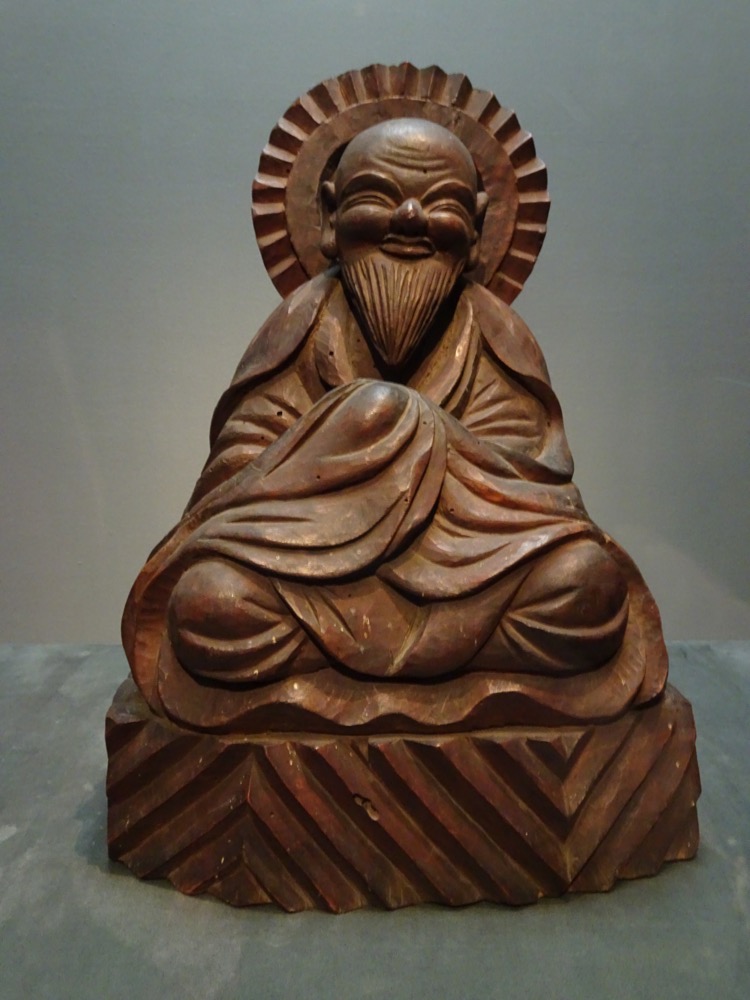 Shallow bowl, Kingfisher design in overglaze enamel.  Imari ware. Edo period, 17th century.  Interestingly the museum makes no note whatsoever of the beautiful kintsugi repair work done to this dish.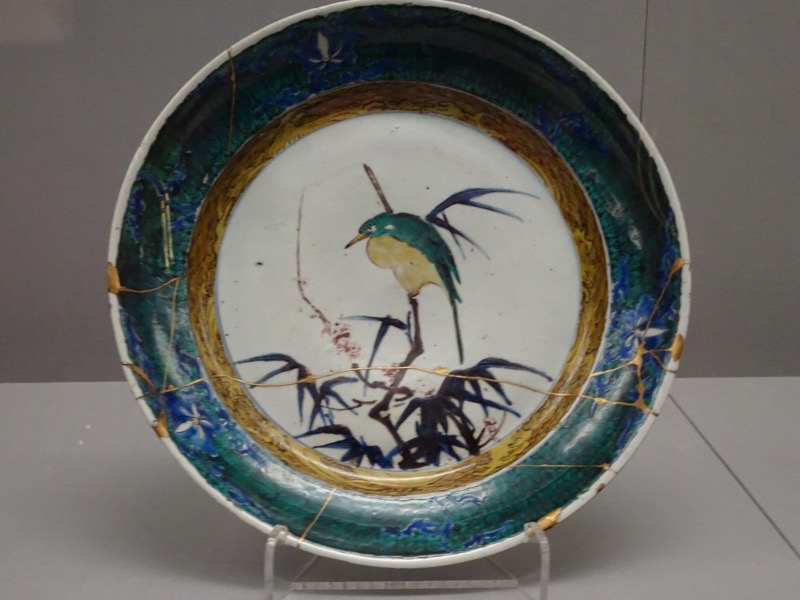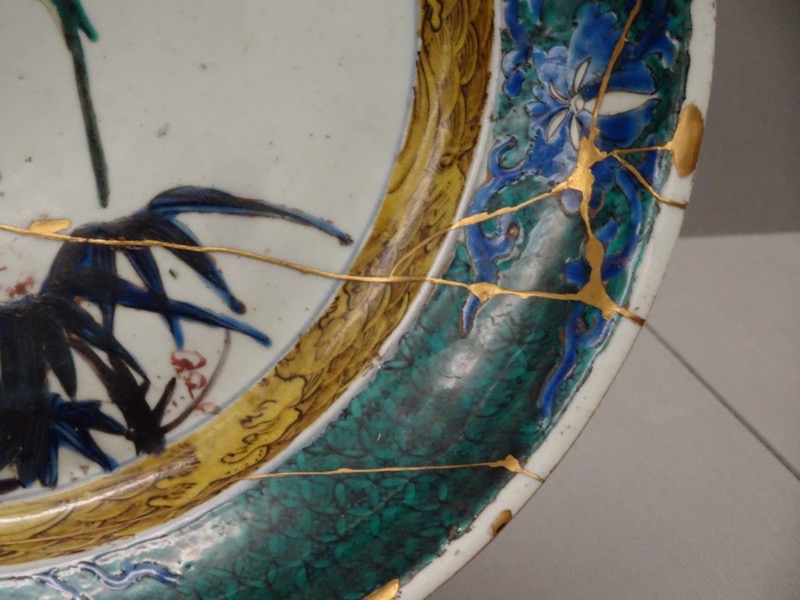 Inscriptions of Antique Compendium of Sword Inscriptions over Ages, Edo period dated 1717.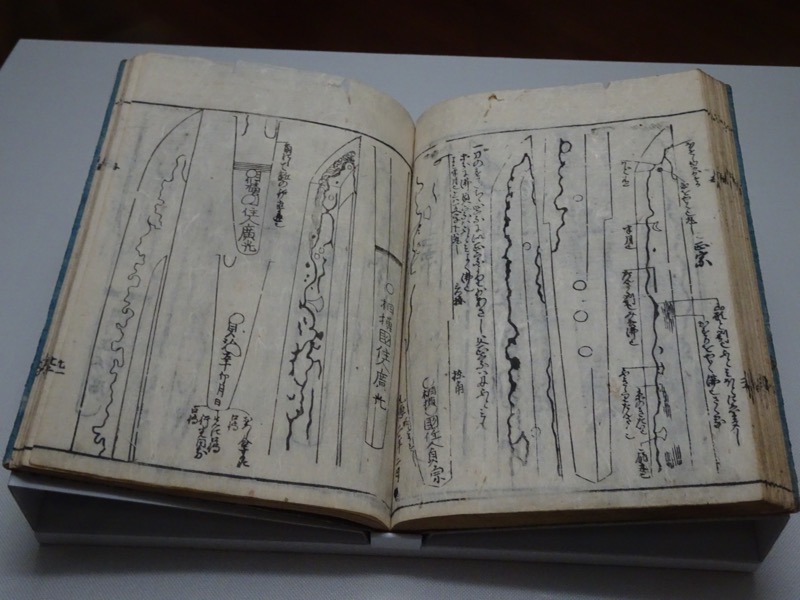 And that was day one in Tokyo done.  After this we head back on the trains to Shinjuku for some cheap and cheerful ramen dinners – misanthropes must love these cafes where you order your meal through a machine and then someone brings you food and you don't have to talk to anyone!  And it was a very tired borys who, 21,946 steps later, hopped in the tiny (but deep) Japanese hotel bath and actually fell asleep in the tub!