So I'm really looking forward to going to Dubrovnik, when I was last in the Mediterranean back in 2016, I was quite disappointed that our itinerary wasn't going to make it to Dubrovnik, but here I am back again. We were heading in particularly early today as there were many from our group going on a boat cruise this afternoon.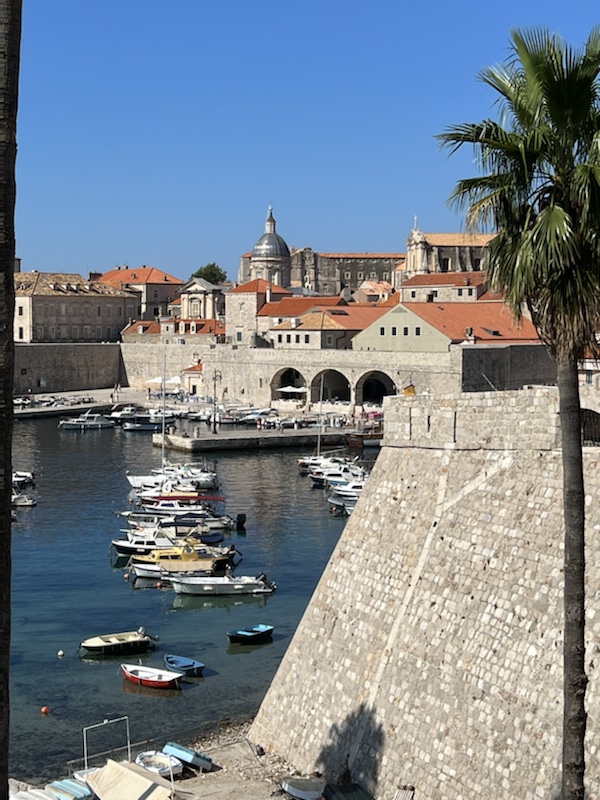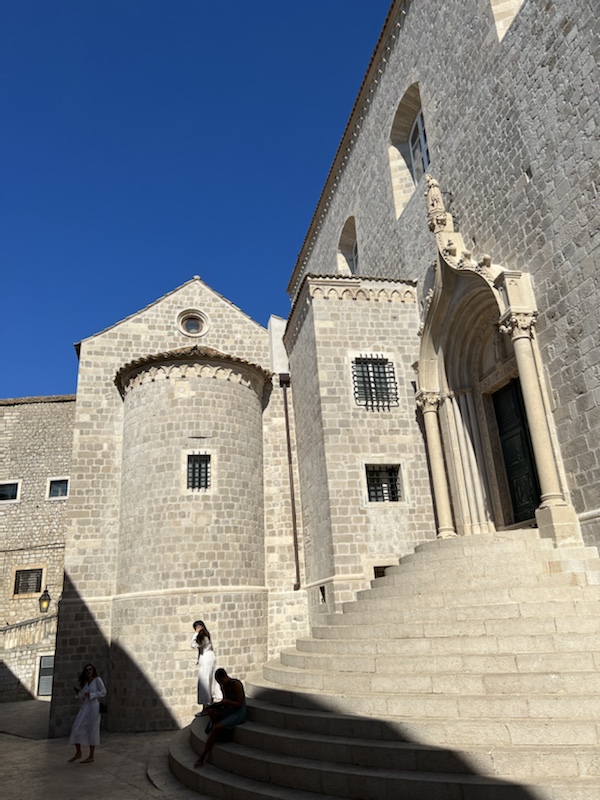 Now I am really wishing I had gotten to Dubrovnik years ago… Game of Thrones references everywhere are really disappointing in an ancient city that has so much history. Feels like the shops and restaurants even are totally catering to popular culture hounds instead of people who used to come here for the history of this medieval walled city. :/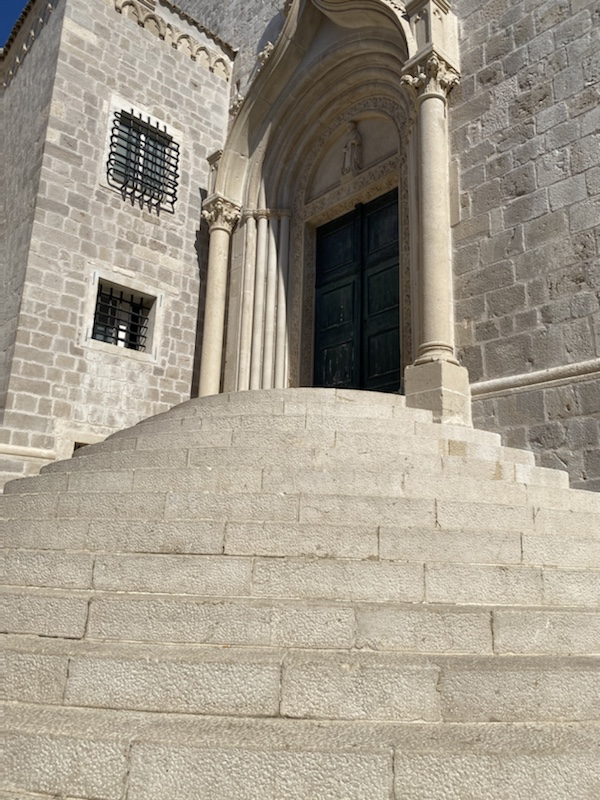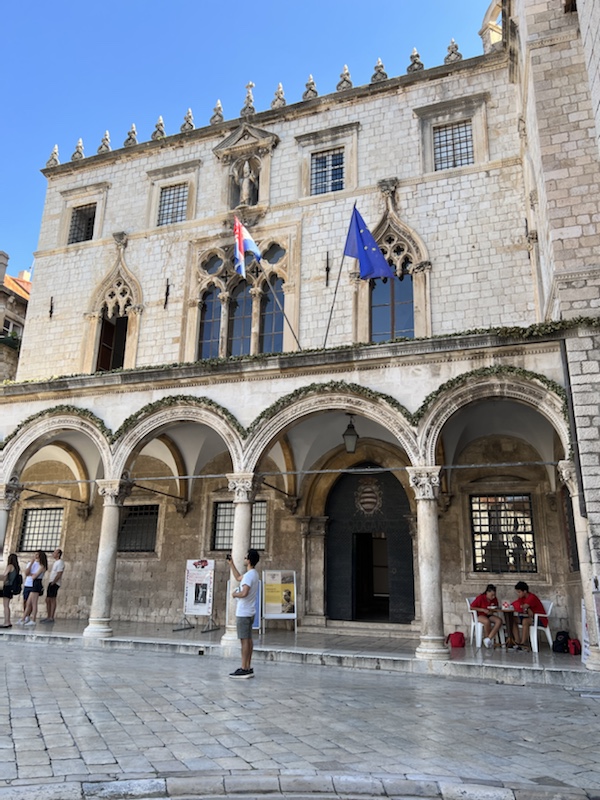 Shops lining the Main Street, mostly selling either gelato or souvenirs. I'm just not sure I need a Peter Dinklage "I drink and I know things" t-shirt as a souvenir of Dubrovnik, you know? It's kinda weird how they've co-op'd the franchise so hard. The city is still beautiful though and the worn smooth cobbles are incredible. The whole inner city is pedestrians only which makes for a nice change to dodging Vespers and cabbies.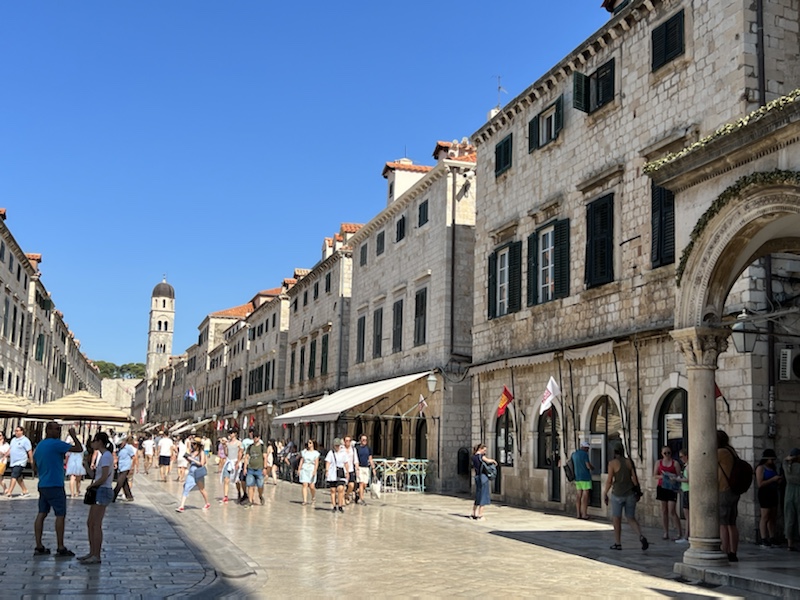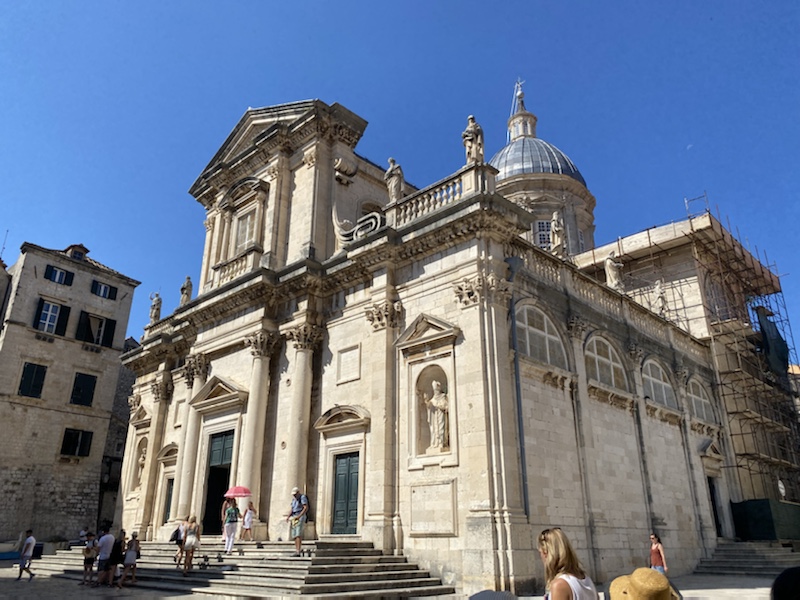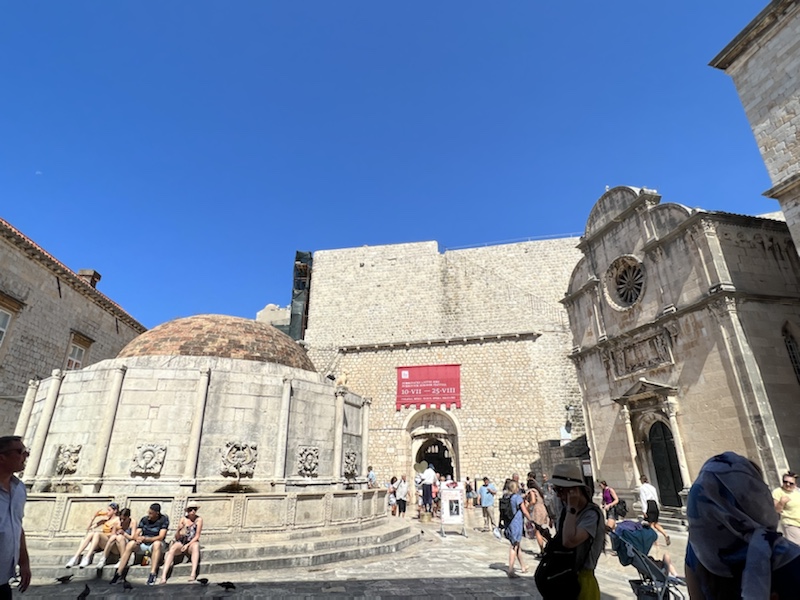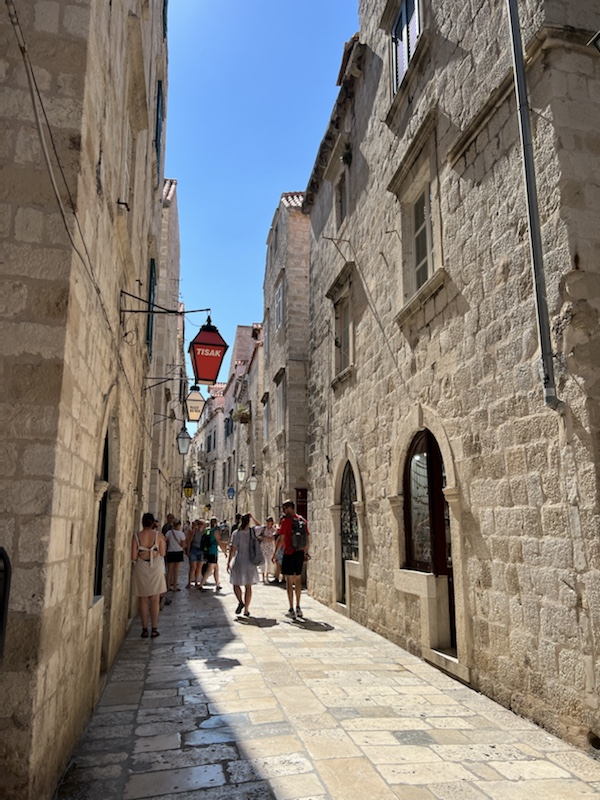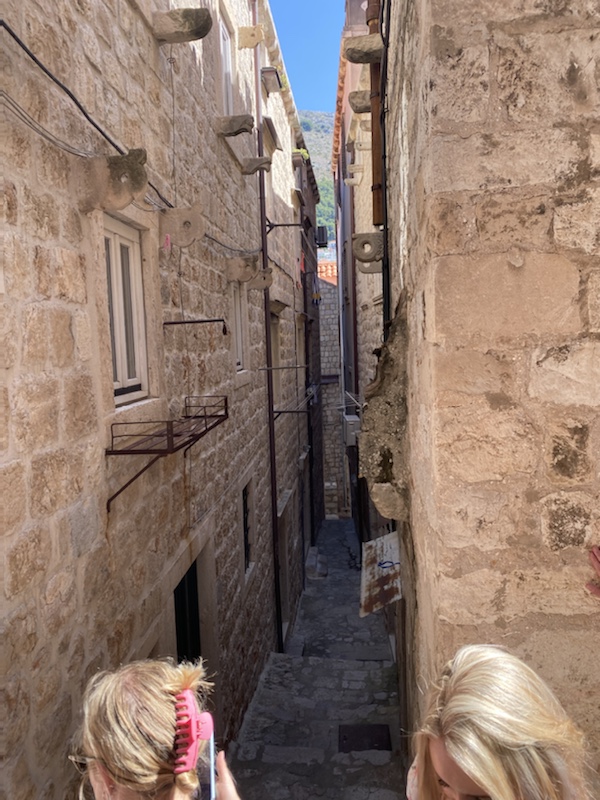 I love European women – they're unapologetically themselves. <3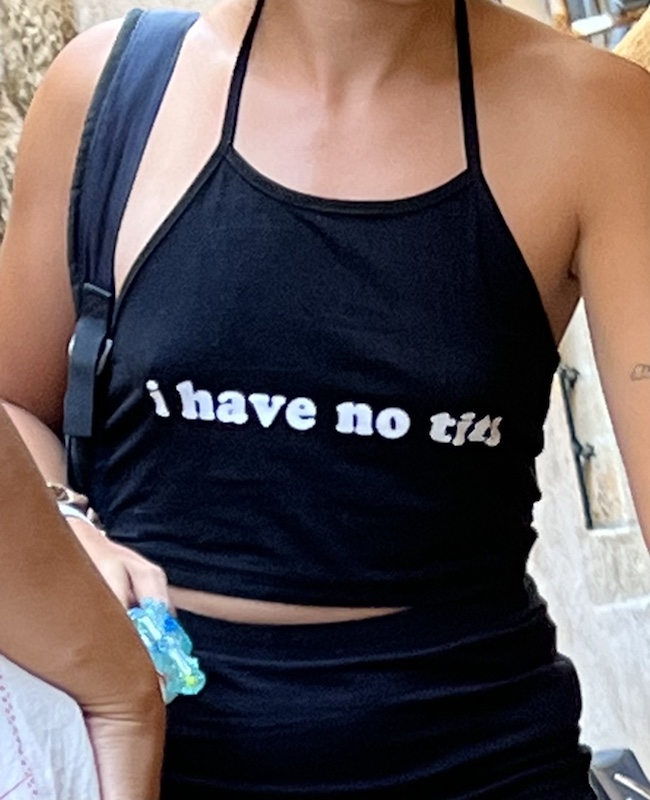 Some of the dross in the shops that wasn't GoT.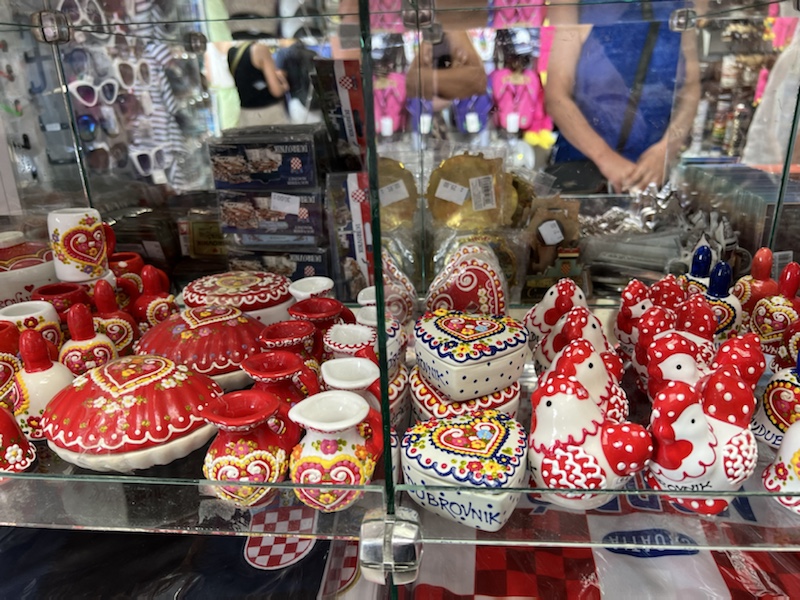 And I walked into this candy store, but mostly out of curiosity – the entire shop had bees buzzing around it – and many of the piles of confectionery had actually bees on the lollies. As far as I know, bees don't carry germs around with them, but I'm not sure I want a bag of sweets that has had bees climbing all over it? I'm assuming they're not a problem as the shop owners were making zero efforts to keep them out or shoo them off.
Decided to stop for some lunch at a lovely cafe with a view… could have been the alcohol, or might have been the scenery and the company, but I think this was one of the nicest meals we've had since we started this trip.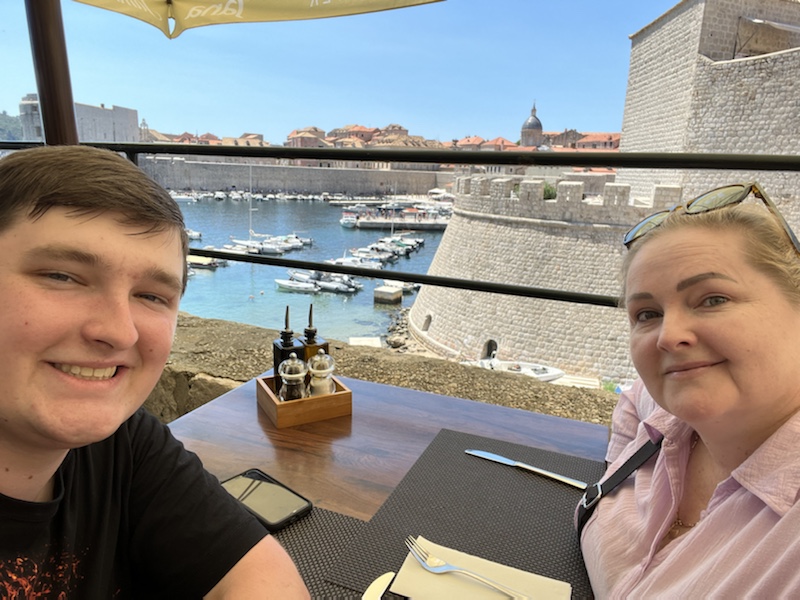 Marinara pasta and a huge mojito! Just what you need in the middle of an intense few days of walking. It was delicious even if I couldn't finish it. Angus of course ordered a hamburger. 🙂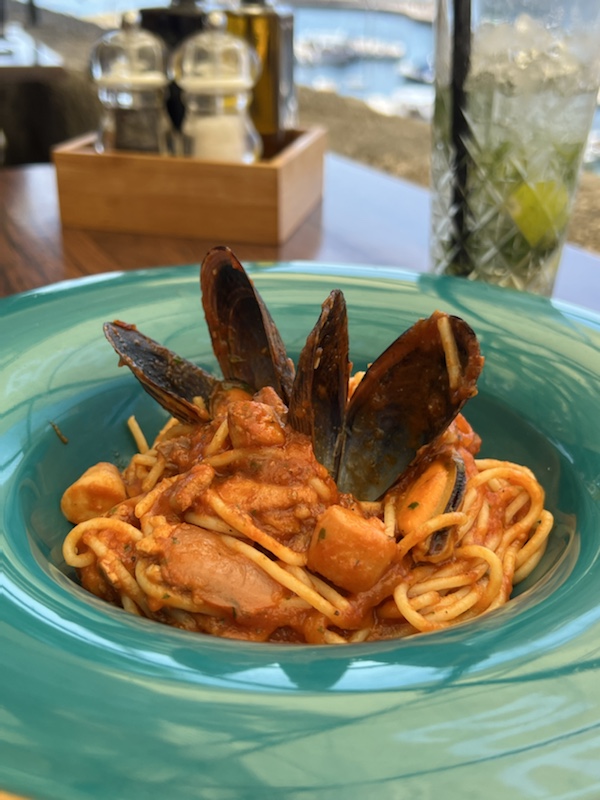 The view from the cafe.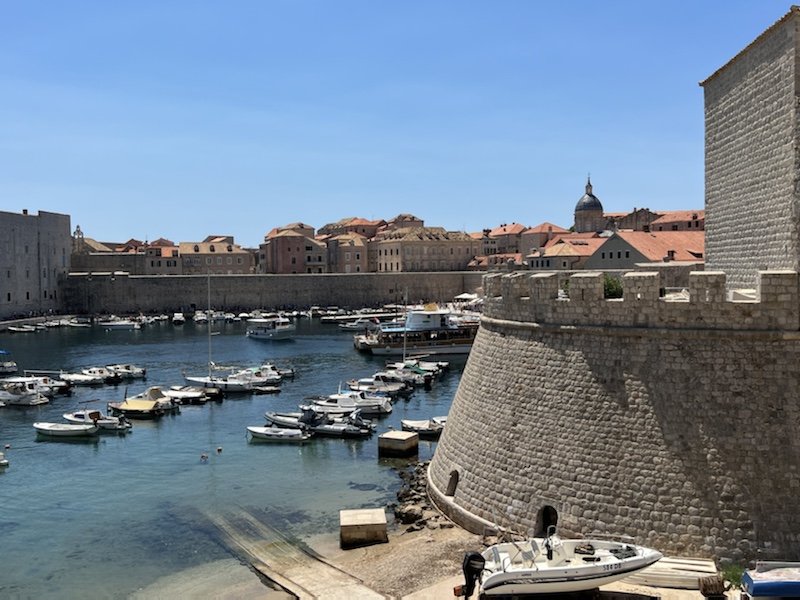 After lunch, we met back up with the group and head down to the Marina to get a boat cruise over to one of the islands. I fear the term 'boat cruise' means something different in Croatian to Australian as I was expecting us to be pottering about on the boat for a few hours, lazily taking in the beautiful blues of the Adriatic… whereas in reality, it was a quick ferry ride to a nearby island that has 1) a simple taverna, 2) a fancy over the top exclusive resort and 3) a famous nudist beach.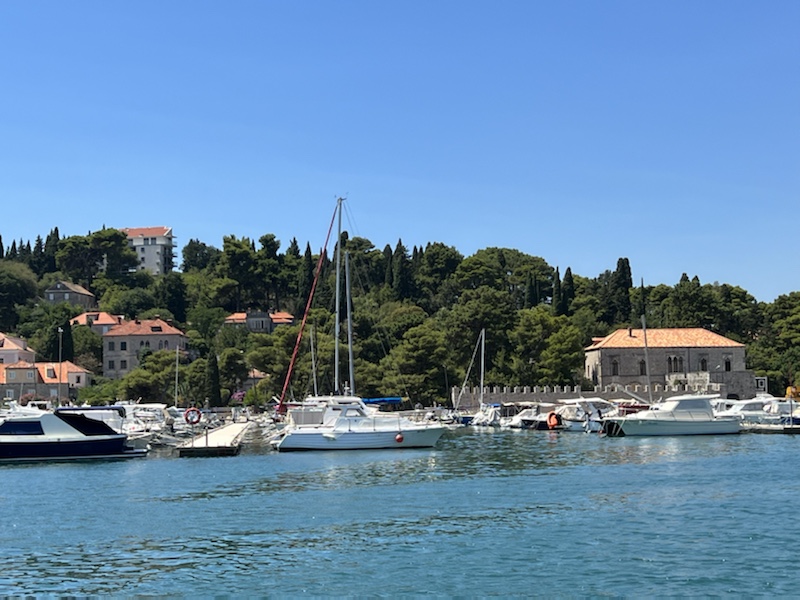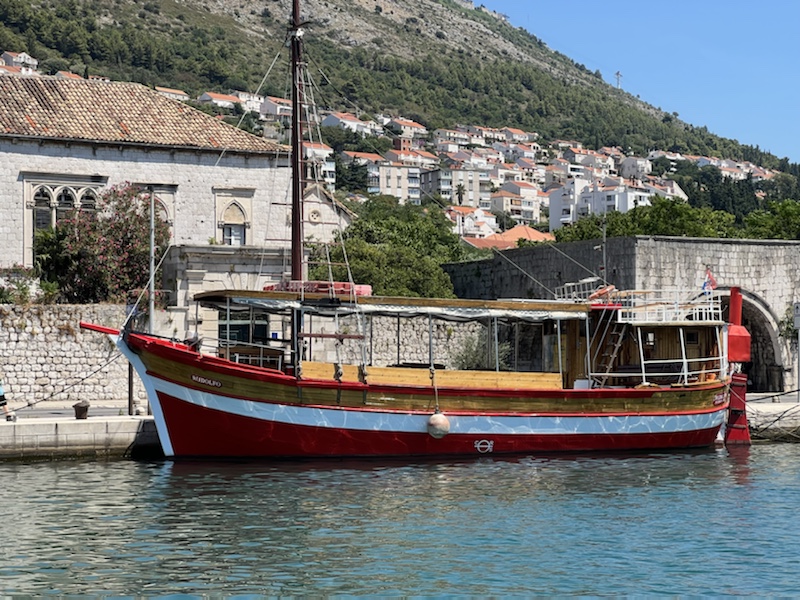 So I think you can guess how I chose to spend my afternoon… 'Another G&T please!' 🙂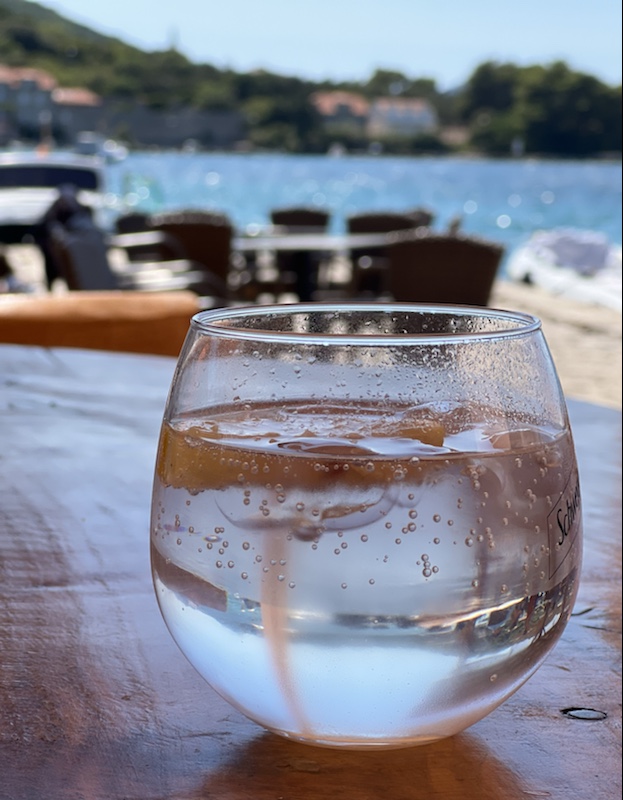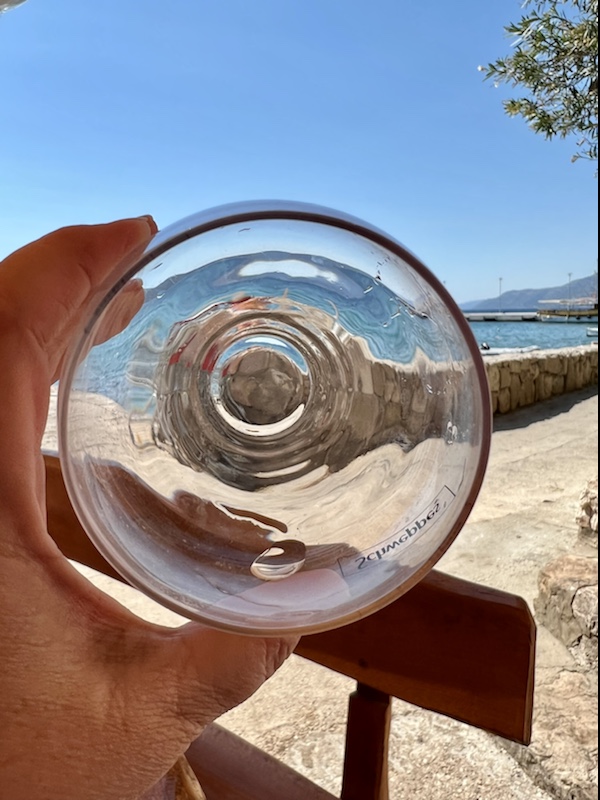 The guys from the boat found a spot to swim – was very glad I hung back with our Icelandic friend Ingie, as there was zero shade to be had over there and the rocks for a beach is not my idea of 'beach'… Australians have always been kinda spoilt in the beach department.
At least two sunburned peoples on the boat on the way back.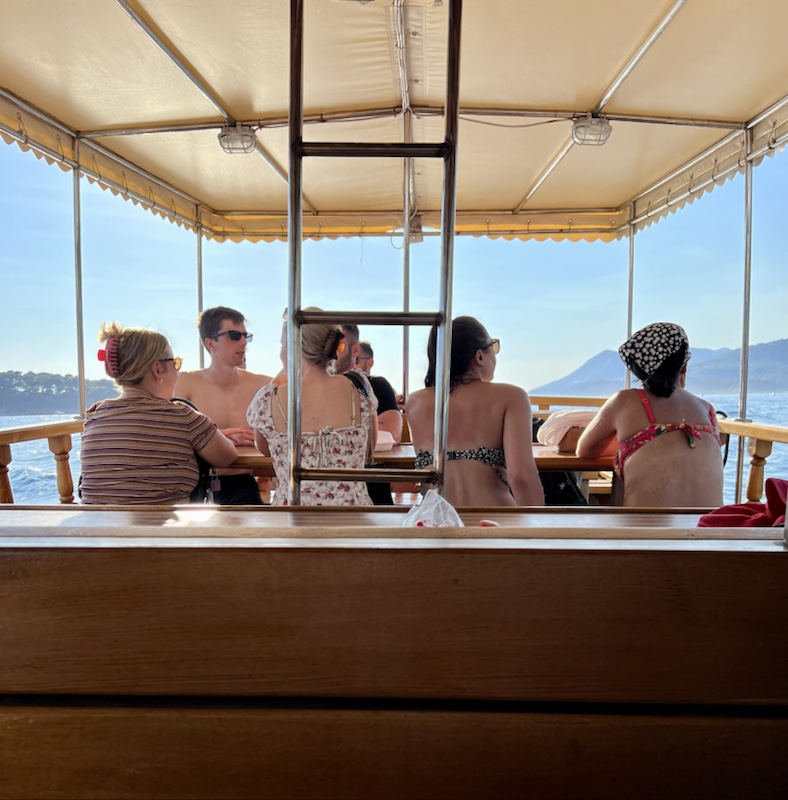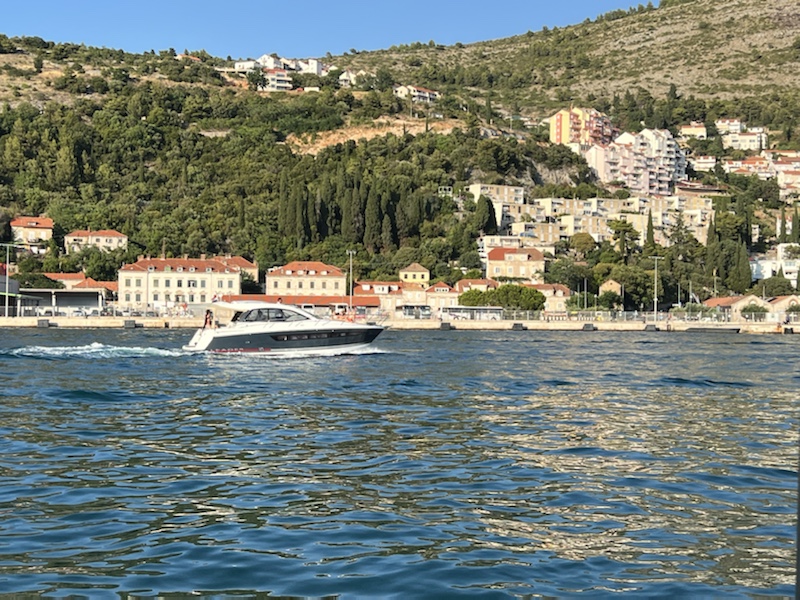 After our little boat trip – and my three G&Ts, we went back to Trebinje for the night. Everyone was exhausted. Simon was attempting to recommend a restaurant, but most of us went flop and had dinner on the patio at the hotel restaurant. It was pretty good too – dinner for two plus drinks about AUD$32.
Tomorrow – Kotor!