Oh dear god, who planned this transit!
Got back to the hotel after the concert at 0130 having walked about two kms away from the stadium to try and get an Uber driver. Not as easy as it should have been and there didn't seem to be any regular spot or any recognisable system to try and get a taxi other than to be closest to where the taxis might enter the complex which of course kept creeping further and further away! Not great network planning French Transport People.
Anyway – 0130 at the hotel, 0450 alarm set to make sure I'm all packed and downstairs by 0515, which of course meant I was wide awake by 0430 in anticipation of the alarm. Sigh… it's always the way. Taxi turns up and 'Out madam, non probleme.' Off we whisk to the airport, only at some point his Waze tells him that there are blocked roads ahead and he tries twice to get around it before doing a complete 180 and heading back where we came from. I'm overtired and rather cranky, but with it enough to know that I should check my seat belt when he starts barreling along a highway doing 140km to make up the lost time. The fare which should have been 15-17mins, ends up being more like 25 and he wants €59 for getting lost. Twice! I put in on the credit card, and he says 'No tip?' And I say, 'Yeah right, you were lost and speeding and you want a tip?' First bit of shitty customer service since we got to France. Wanker.
After rushing to get to the airport for the 0530 requested check-in, I find myself in a queue of about 250 people being checked-in by TWO airline staff. By the time I get to the top of the queue, I'm well and truly over being on my feet and my back is reminding me that we sat in Great Seats but seriously shitty chairs for several hours the night, so much so that the guy checking me in asks if I am okay… I tell him I am in great pain and he lets on that the flight is over-booked and he will try and move me to business class and I think my day is looking up because a little more space would be appreciated when I'm in in a lot of pain. I then go rough security and customs and all that rigmarole, down to the boarding gate and it's literally now 0710 and boarding has commenced. Onto the plane we go, the lady at the gate gives me a new boarding pass for the business class seat and says, 'No meal.' I haven't eaten but I don't really care so I take my seat. The business breakfast come out and look like carbs on carbs with a carbs motif anyway, so hard pass. The economy section of the plane gets offered a selection of things to purchase (but I didn't notice this until the connecting flight).
Arrive in Frankfurt – a little late. Urgh… stairs down onto the tarmac and a bus to get to the terminal. My 50 minute layover now whittled down to 30 mins and suddenly it's hurry up and get to the right gate again. We arrived at Terminal 1, A Gates and I needed to be at B24, which turns out to be in an entirely different building, cleverly hidden by a 1.5-2km underground tunnel that isn't really on the airport map. I make it to my flight and have a passing through for whether or not my luggage has made it, and settle in for the remaining 2.5hrs to Bucharest. Make a vague attempt to sleep, get handed a bottle of water and for whatever reason – there is no food offerings on this flight. It's getting a little ridiculous at this point, the last thing I had to eat was at 2pm the previous day before the concert where we got too distracted to find dinner Saturday night and then it was too late to find anything.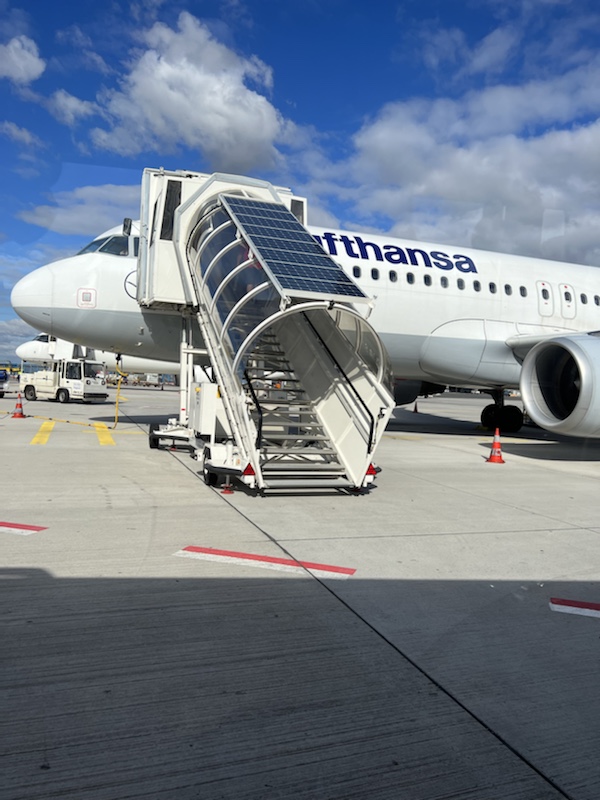 So I turn up in Bucharest after an uneventful flight with an uncomfortably hard landing and lo and behold… no Luggage! The little telltale Air Tag tells me it never left Frankfurt. Fuckity, fuckity, fuck fuck! I have a airport transfer booked and he's getting antsy waiting for me in the arrivals hall and I'm trying to wait in the line of other people's whose luggage was also lost and get an email saying – 'We've located your luggage in Frankfurt' like they're fucking proud of their efforts or something. So I click through a form on the website and lodge a request to have it sent to the hotel in Bucharest when it finally turns up, and go out to meet my cranky driver in a cranky mood myself.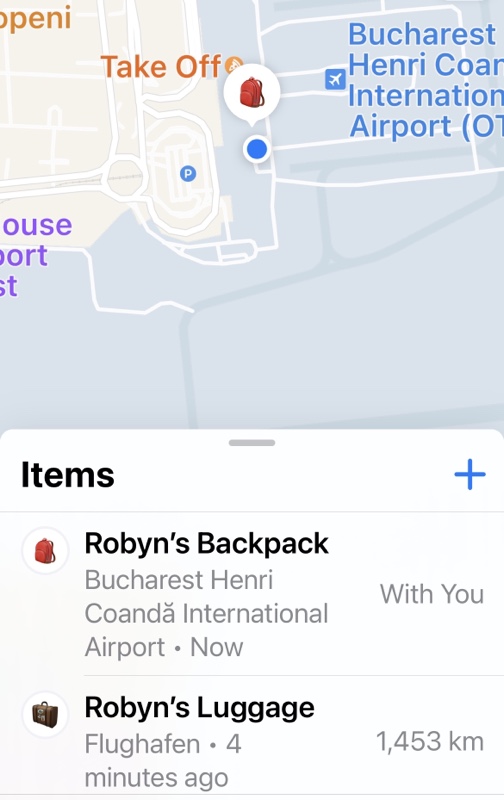 Buckled in once again for another crazy drive with another crazy person at the helm but at the end of it there is Angus and hugs and a few hours of rest. In the meantime, I get some emails from Lufthansa saying my bag had been booked on a later flight and would be arriving in Bucharest at 1800, and I'm thinking I don't trust these bastards to get that suitcase to me by the morning. So Angus spoke with our guide, Gorgi who said we should head to the airport to pick it up before we went for dinner. Sounded like a good plan at the time. The AirTag was telling me it was located in Bucharest Airport from 1815 as we head out there and you'd think this would be a 'Here is my luggage tag in exchange for a suitcase'. kinda deal – but you'd be wrong! There is no outside customer service desk for claiming lost luggage, just a courteous phone with a bunch of numbers for different airlines. NONE of which were answering, not even when we tried customer service numbers for the airline in Germany or the offices located in Bucharest. Which meant, we ended up loitering outside the border restricted area and literally jumping on every single employee who was swiping to go into the restricted area to send out some goddamn Lufthansa staff.
There were four of us all waiting on luggage, two of us standing there with our iPhones showing them where out suitcases are on the AirTag apps. EVENTUALLY – after roughly 45 minutes of haranguing staff – someone agreed to sign me in (with my passport) and let me locate my bag and get the fucking hell out of there. Which took all of three minutes once I got someone's attention. You'd really think there would be some sort of, oh I don't know, System (TM) in place for reconnecting people with their belongings when this happens, which I understand it does with alarming regularity. :/
It was quite 20:45 by the time we got out of the airport and were trying to find somewhere for dinner. Georgi, bless his cotton socks was suggesting we get out of the bus in the middle of a busy section of town, walk about 1km to a food court in a shopping centre, when I shanghaied the entire group by encouraged them to go to a wee Italian trattoria which was about 100m from where the bus was parked. We had a nice risotto and some truly dreadful house red wine before getting back to the hotel around 23:30 and collapsing in a heap!
And all this because I wanted to go to Rammstein. Such a pain in the arse! And I'd do it all again tomorrow if it meant going to see that concert!