Feels weird to be opening my blog and realizing I haven't written a single thing here since I was last travelling. Life has been pottering along, work, home, school, puppies, short domestic trips to Hobart and Canberra etc … <insert some variation of domestic bliss here>. But here we are back on the road, or rather back in the air, and I feel compelled to write something so I can look back on these memories of busy and heady travel when I'm old and stuck in a nursing home and unable to go anywhere under my own steam.
This year, Mr K and I are celebrating our 20th wedding anniversary… it's rather a weird thing to be celebrating really. It's not like we did any special to achieve it or at any point thought we wouldn't make it. Time marches inexorably forward so it was really just a matter of 'time', I suppose (Did you like that one Mr K? That was for you.).
We had always planned to be spending our 20th anniversary in France, wandering the streets of Paris, tootling around the countryside in a tiny silly car (a la Absolutely Fabulous), surrounded by vineyards and chateau, eating too much cheese (as if there is such a thing!?) and testing out my dodgy highschool French – 'Ou est la plume da ma tante?' … However, one thing led to another and work being always tricky when you're self employed, we decided we could only really spare two to three weeks away and there's no way I would put myself through the agony of a long haul flight to Europe for such a short trip – which is how we ended up watching Notre Dame in flames from our hotel room in Asakusa, Tokyo, rather possibly being there in person. It's a weird thing to watch a historical event like this unfolding and realizing that sticking to your original plan or making a different decision, or perhaps a slight change in schedule might have seen you in the middle of something like this. It's like the massive explosion that happened in Tianjin the day after we left the area or the military coup that occurred in Turkey the day before Aunty Mary was due to fly there. A day either way and who knows…
So Japan it is. I had seen a nice deal on a cruise and QFF points for the relatively short flights, and here we are. The Plan – arrive in Tokyo two nights before our cruise departure, spend one very chill day in Tokyo doing nothing but looking for cherry blossoms and Pokemon, sake and sashimi (roughly in that order!), then make our way to the beautiful Diamond Princess in Yokohama for a short 8 night cruise before spending a week in Osaka, then some time in a traditional ryokan/onsen before coming home with a few days downtime before heading off to May Crown.
Our transit day was delightfully uneventful, we even had a spare seat and a bit of extra room on the flight on the way here. I learned a very important lesson – embroidering on a plane during turbulence is… well, it's rather stupid. I must have stabbed myself at least half a dozen times, but persevered because there was nothing else to do.
We arrived at Narita around 1830 and then did our usual not-fun dance at Terminal 2 trying to figure out the train to get us to Asakusa. The trains in Japan are phenomenal; fast, clean, efficient, regular, easy to navigate… all except for trips from the airport. There are three different options to get from Narita Airport to Tokyo. The Narita Express for which you need two different tickets, only one of which is purchasable from a machine, the Skyliner for which you need only one ticket also purchasable from a machine, or you can take a JR line train on your Suica card which can also be topped up from a machine – but, (hint for new players!) all these machine service options only take cash! So it's always a bit of a cluster to figure out which option is going to suit you best depending on where in the city you need to go and which option is going to be quickest based on your potential departure time and kinda annoying that you end up dropping a pile of currency the moment you get to country. This is my third time in Japan so I'm ready for this one now… it's going to be a cluster no matter how good you think your planning and timing is, so just let the chaos flow over you is my advice. If you get to the city in an hour or so without dropping $300 for a taxi, you're doing great.
We made it to Asakusa just after 8pm, stepped out from the train and were greeted by a lovely clear evening with a slight chill and our first sight of a famous cherry blossom tree under a warm street light, and the smells from a nearby curry restaurant. I immediately smiled and felt this was going to be a great trip.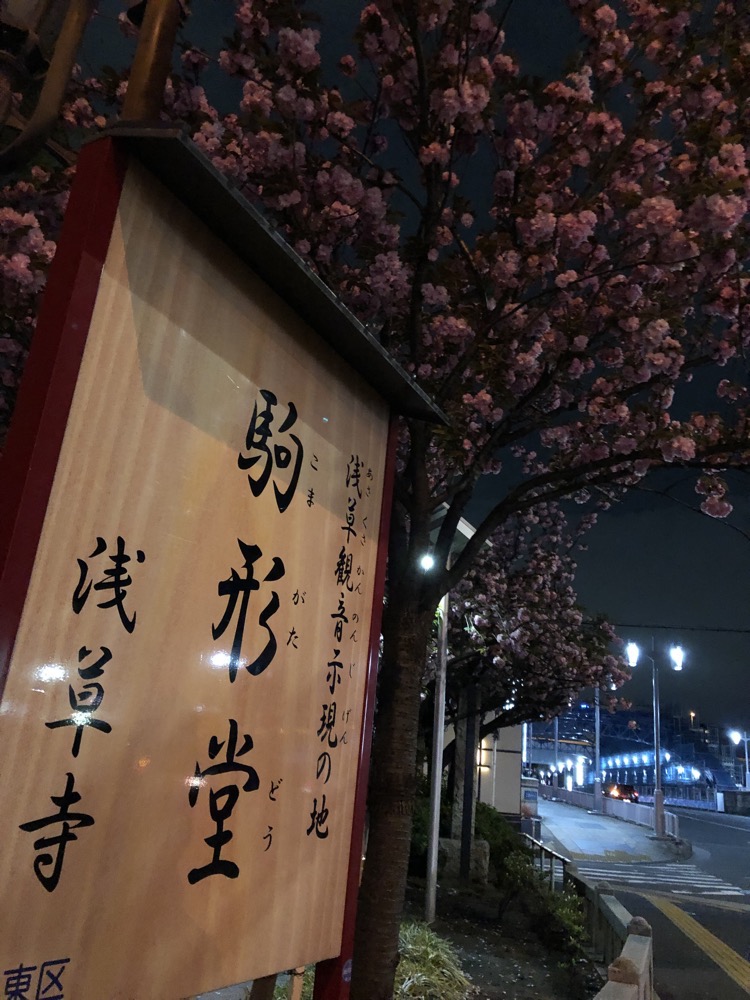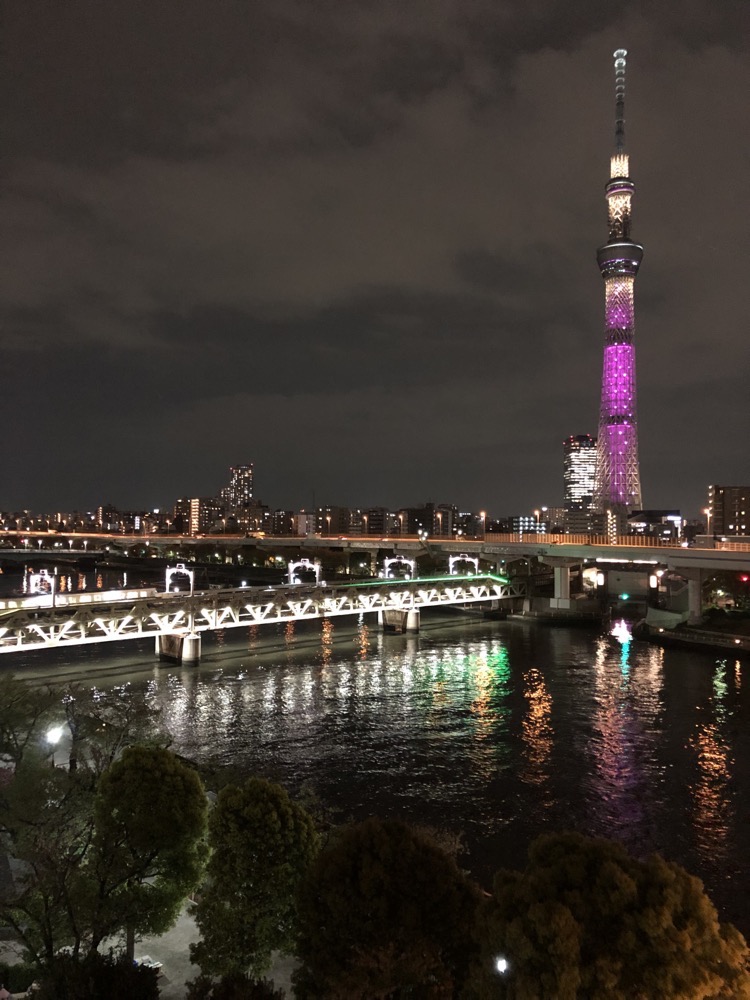 We checked into our hotel, admired the view and how spacious the room was (for Tokyo), before heading out for a wander for a late dinner. We found a quaint little restaurant (not a noodle bar, not a sashimi restaurant, not a teppanyaki grill?) that served various soups, stews, grills and general Japanese fabulousness. Enjoyed a lovely meal of yakitori and broiled eel washed down with a nice junmai sake before heading back to the hotel to decompress after our transit day.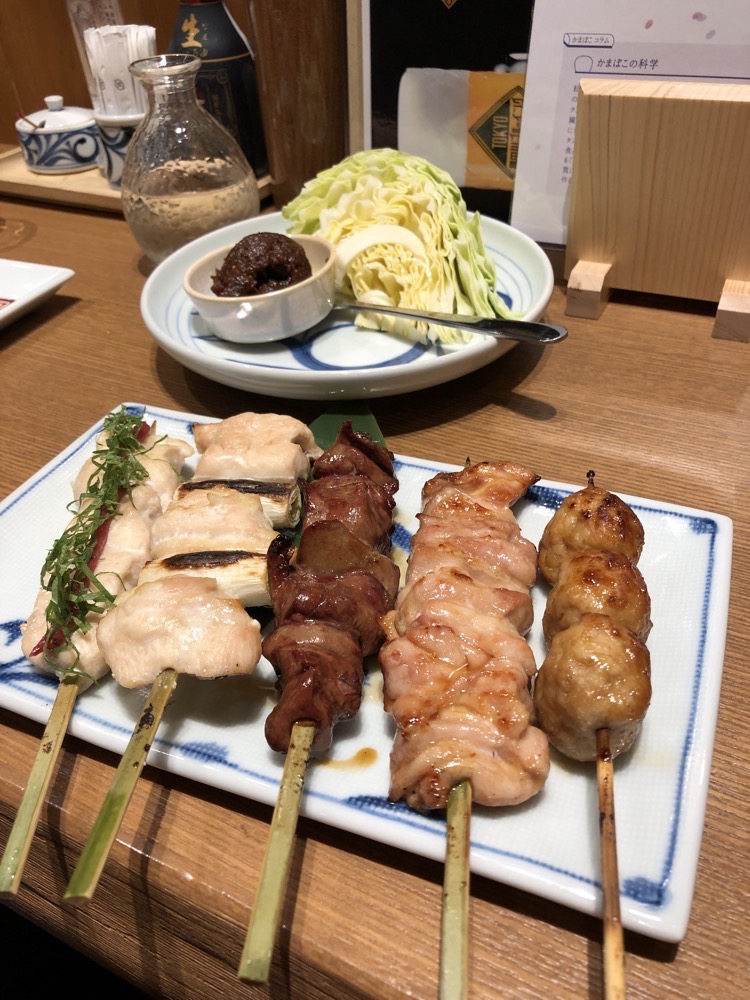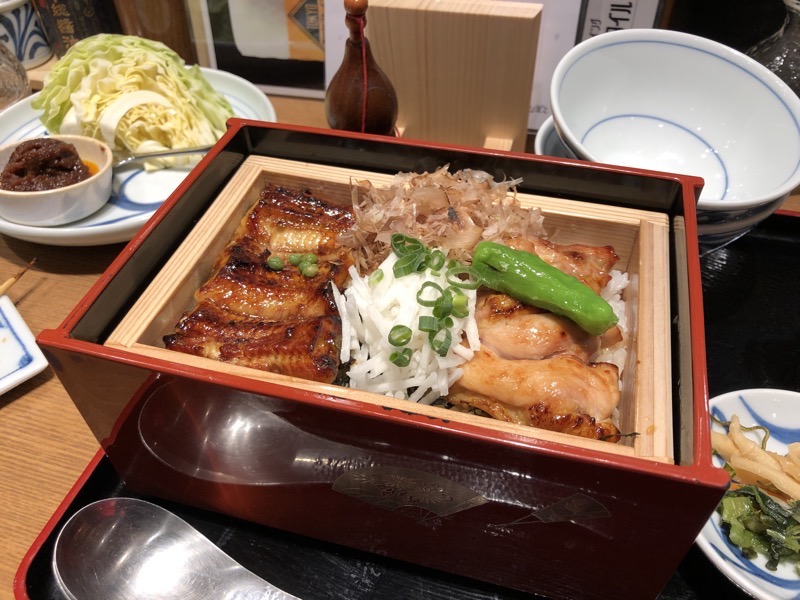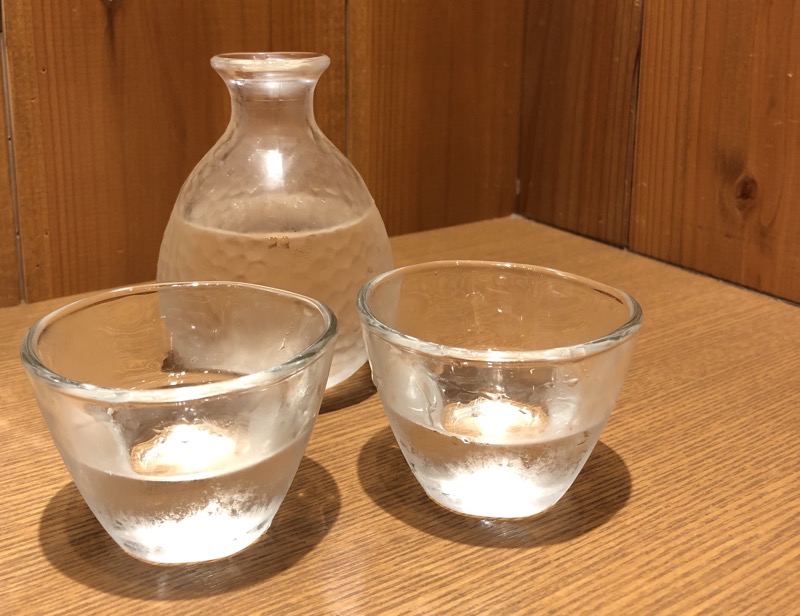 The following morning, in accordance with The Plan, we skipped breakfast and took a train to the traditional Japanese gardens in Shinjuku in search of cherry blossoms. We strolled among the gardens for a few hours admiring the gorgeous trees, with their plentiful blossoms in tones of white to deep pink. Hundreds of locals were in the gardens with their picnic blankets enjoying small hanami parties – which is a tradition of sitting under the trees and eating a small meal while watching the petals float down from the blossoms. I can totally see the appeal for these workers in their business attire, or the somberly dressed grandmothers grouped together with their tea and rice cakes… outside the gardens is surrounded by skyscrapers, retail hell and screeching trains, but here under the trees is a serene tranquillity and an unusual sort of gentility just pausing for a moment to enjoy some good company, share a drink and soak in the beauty of the cherry blossoms. It must be doubly wonderful to be outdoors under the cherry blossom trees if you had just had a few months of very cold, possibly snowy winter weather. Everything about the gardens was just gorgeous, and we whiled away a few hours here, just gently strolling the paths and remarking on the beauty of the flowers.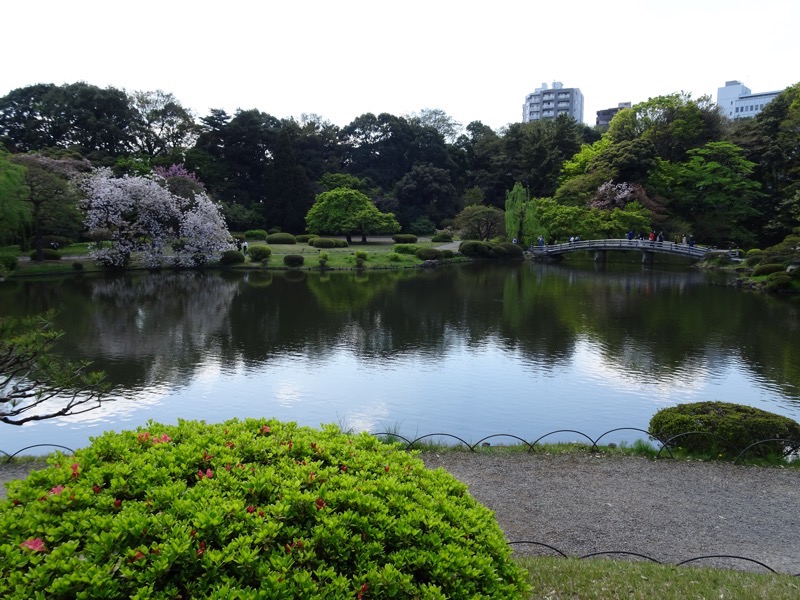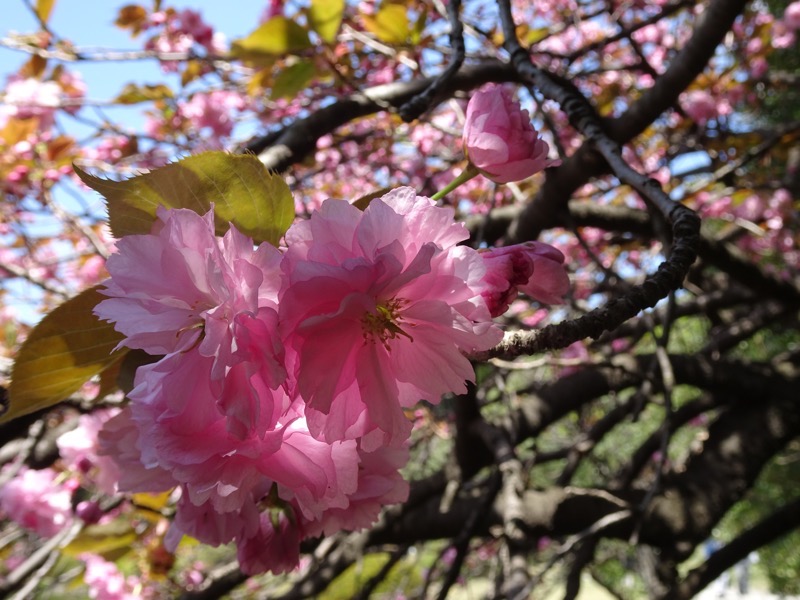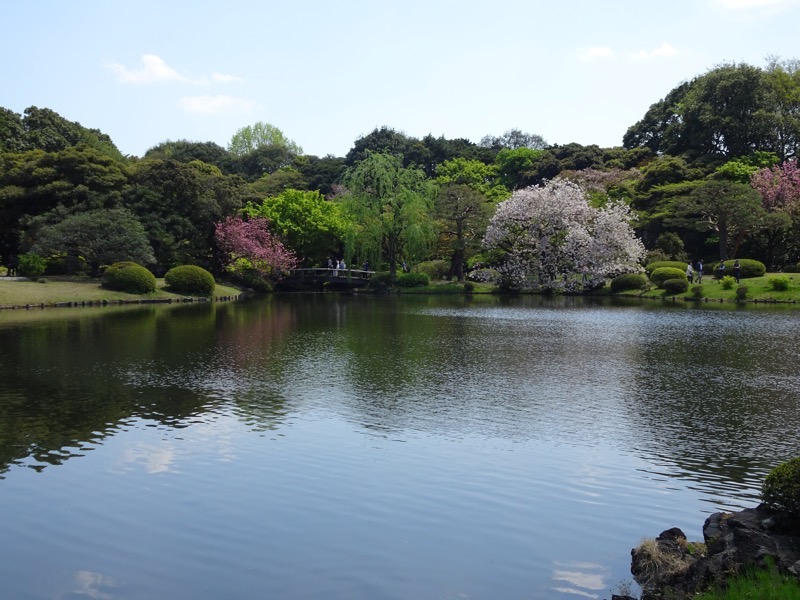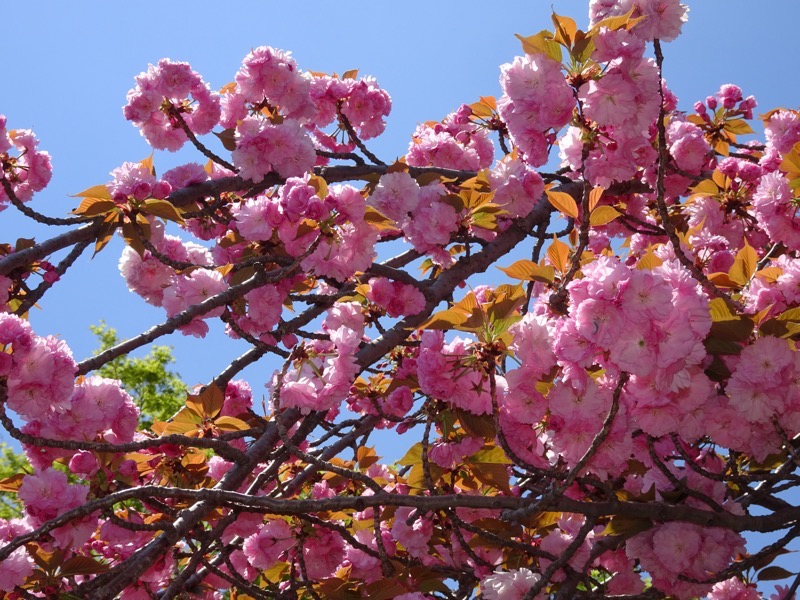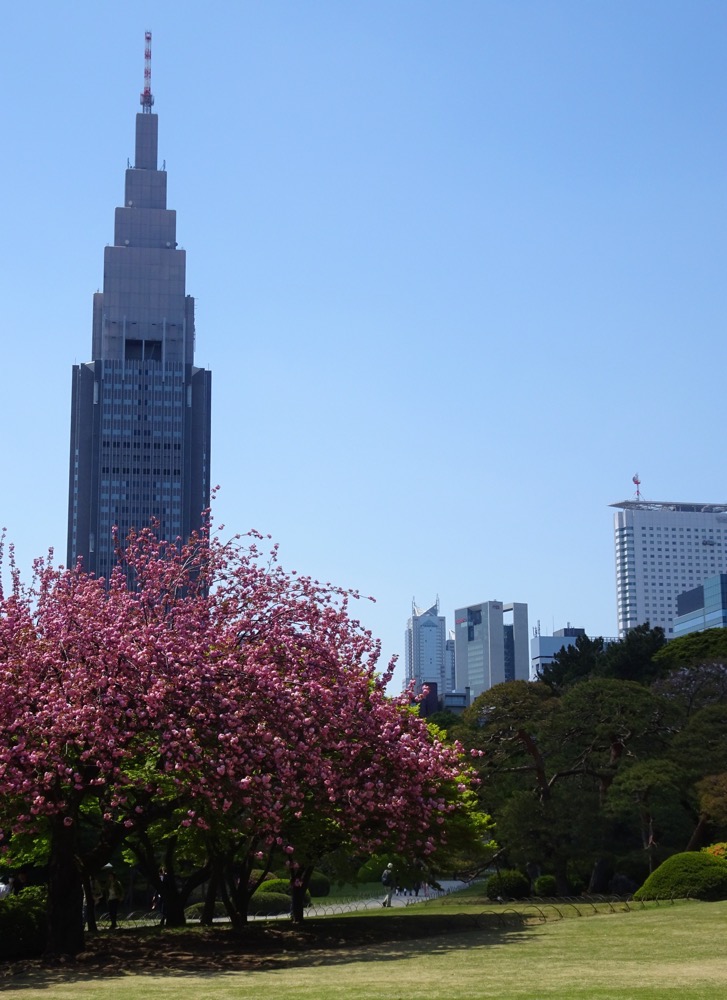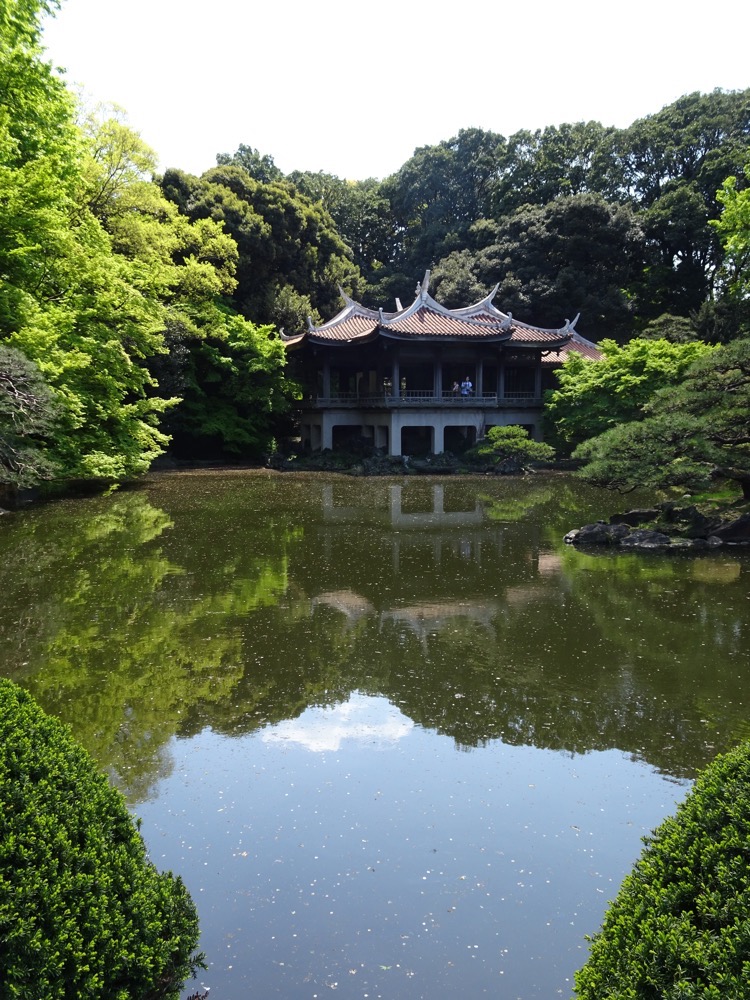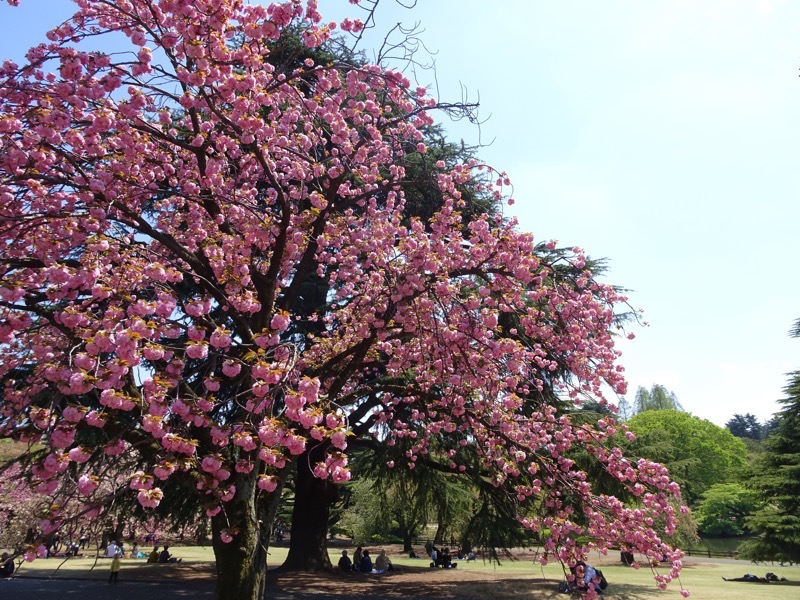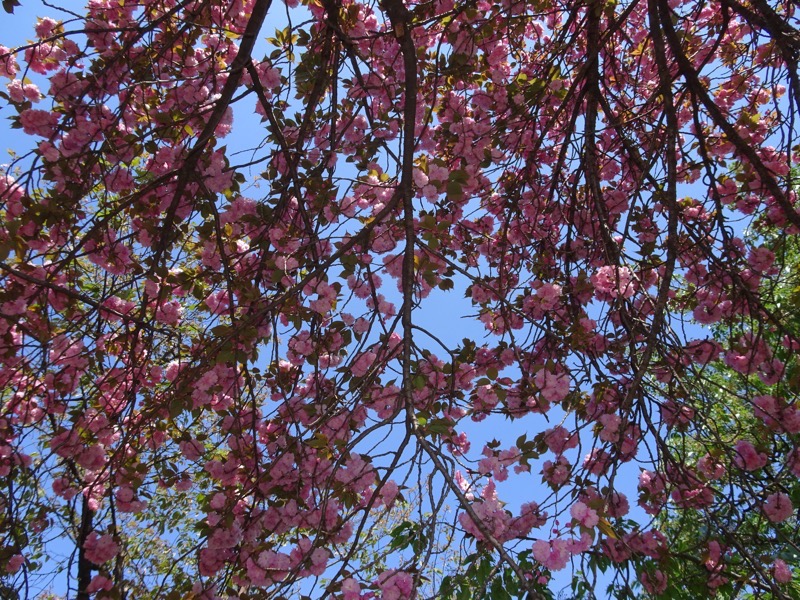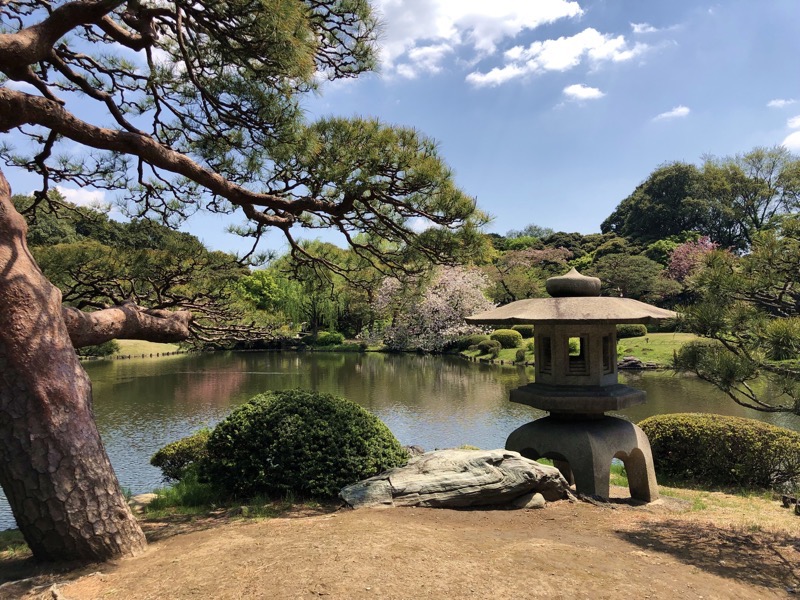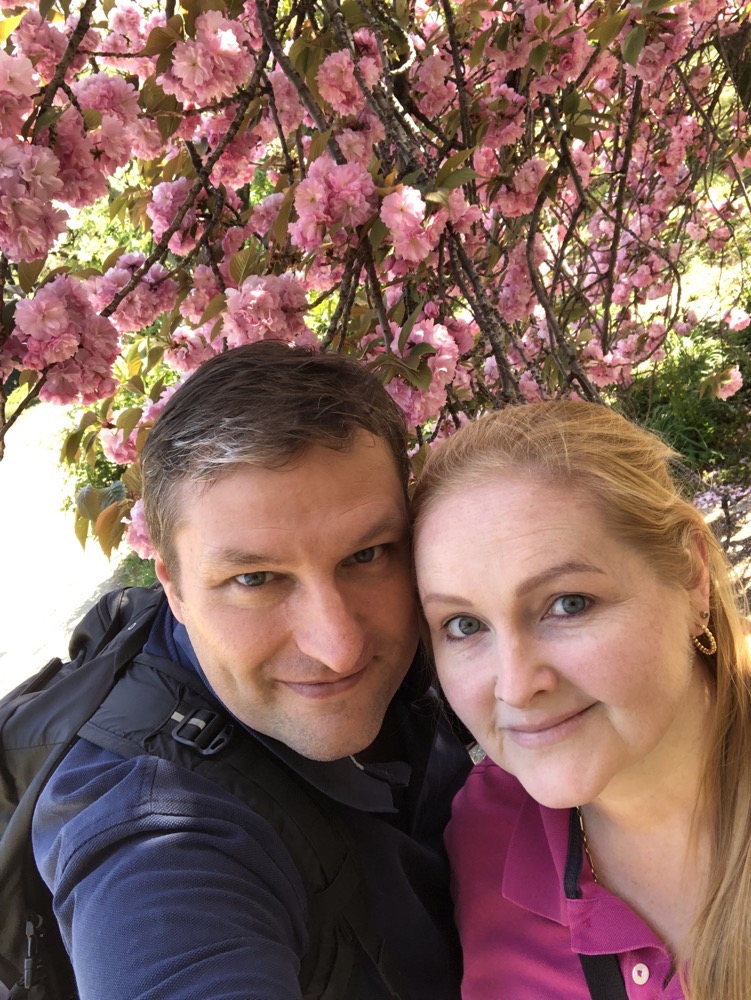 After this, we popped down to Tokyo Station to check out the new Pokemon Centre. On our last trip, we went to the Pokemon Megastore in Sunshine Plaza, but this place has only just opened and has a crazy overpriced Pokemon Café and everything. But we just wanted to have a sticky beak and see if there was any cool stuff here we could take home. The shop, as anticipated, was full of merchandise of all different Pokemon of varying degrees of utility – the Japanese seem to love confectionery and cookies in over-packaged Pokemon themed tins and boxes, there was heaps of it! And of course, loads of plush, which takes me back to my Disney Store days and I had to resist the habitual urge to start tidying the Pikachus. We picked up a few knickknacks but found nothing particular to take home before heading back to Asakusa .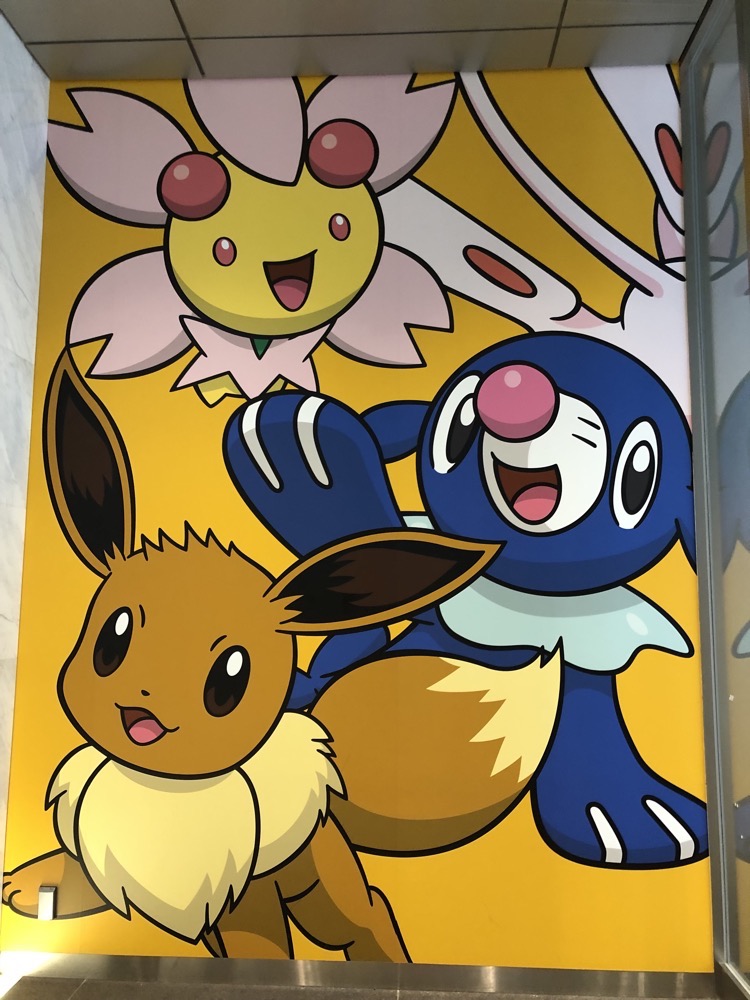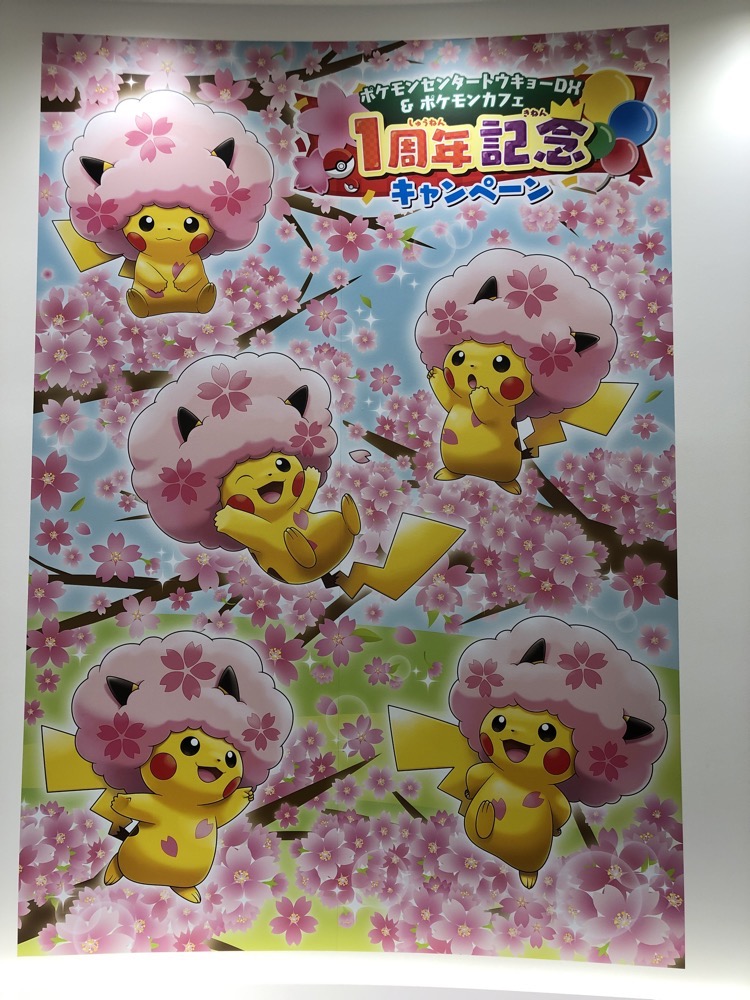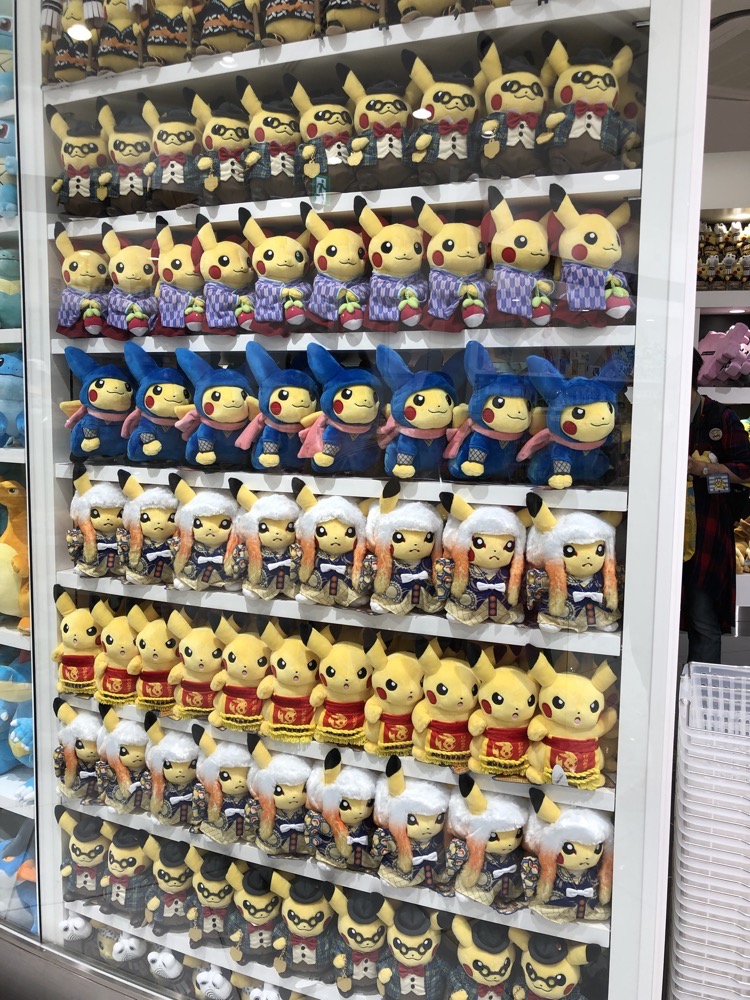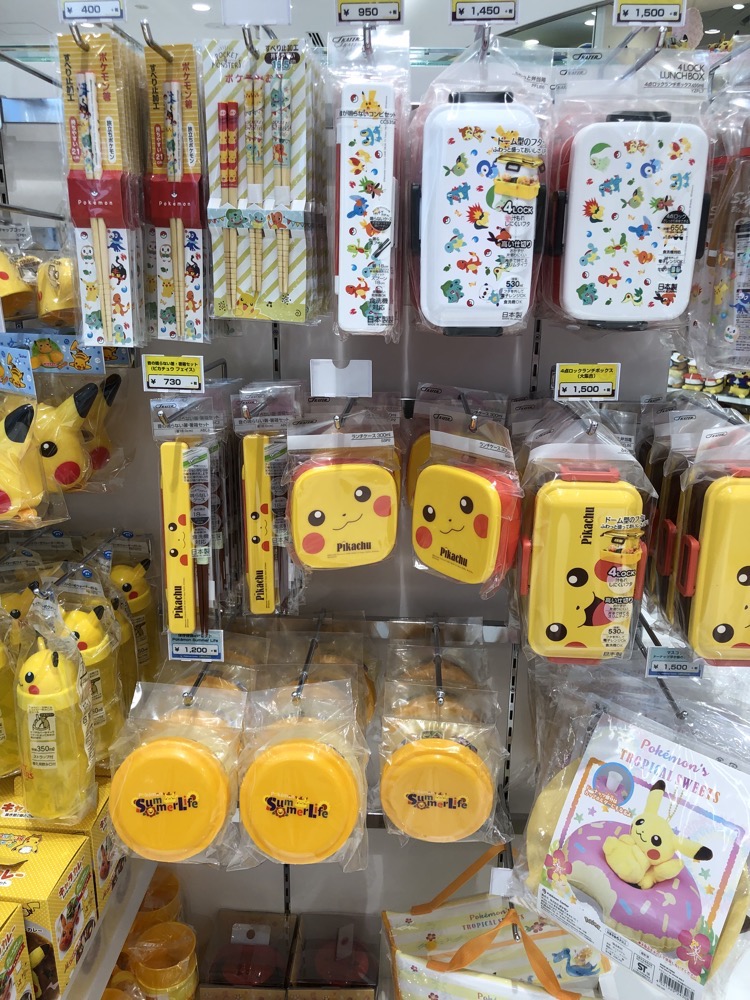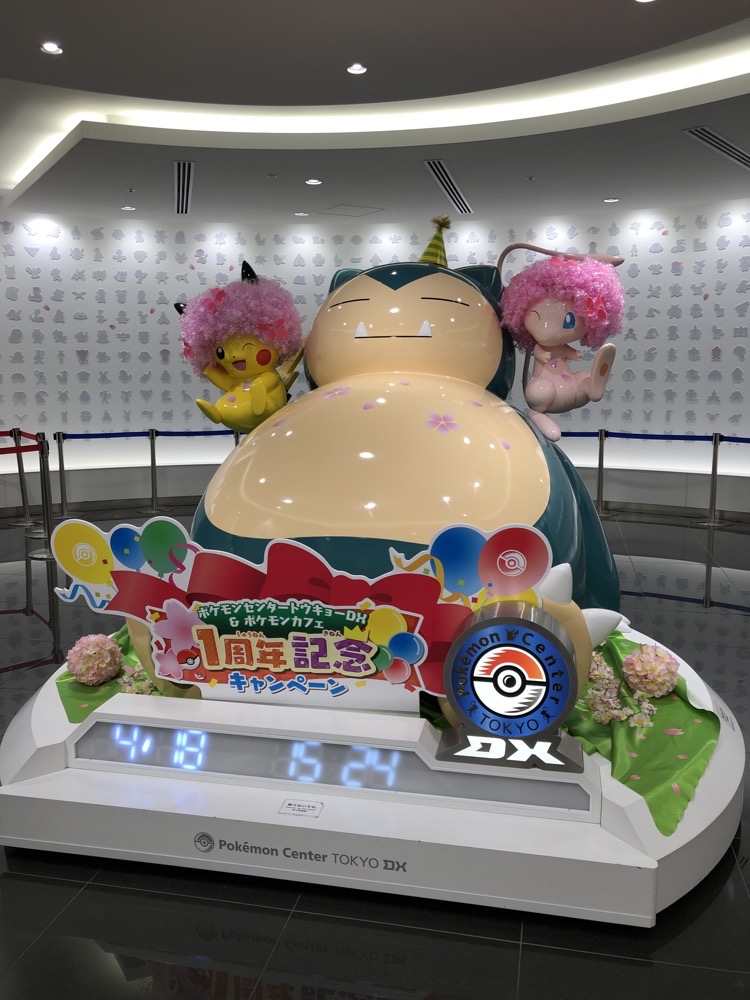 Detective Pikachu comes out a few days after we leave Osaka – but Mr K is still hoping to find an advanced session in English or something.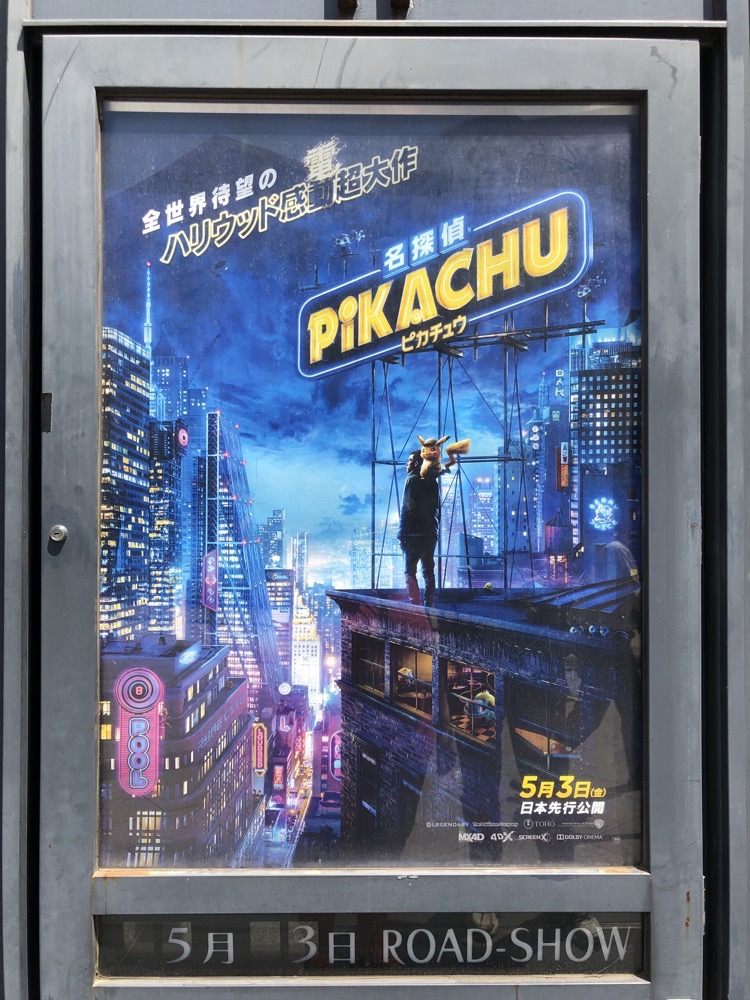 It was around 4pm when we got back to Asakusa and decided to have a short wander around the markets. We stopped at a sake cellar for some tastings and bought some nice sake to take on the ship with us, and popped into a restaurant near the hotel for a bit of a snack – sake tasting after skipping breakfast and lunch was maybe not so wise. Some sashimi and some more sake later, we went back to the hotel to make use of the footbath for a while as the sun set. The hotel has a public bath available for use – for ladies from 10am to 8pm and for men from 8:30pm until 1am. Nudity is compulsory. I would have enjoyed popping up for a soak, but given that the timings are somewhat inconvenient and Mr K and I could not go together we opted for the open air footbath on the rooftop. For some reason, nuding it up with strangers in Japan feels weird compared to stripping off in Iceland, which I had no problem with??? No idea why… I'll have to think on that one.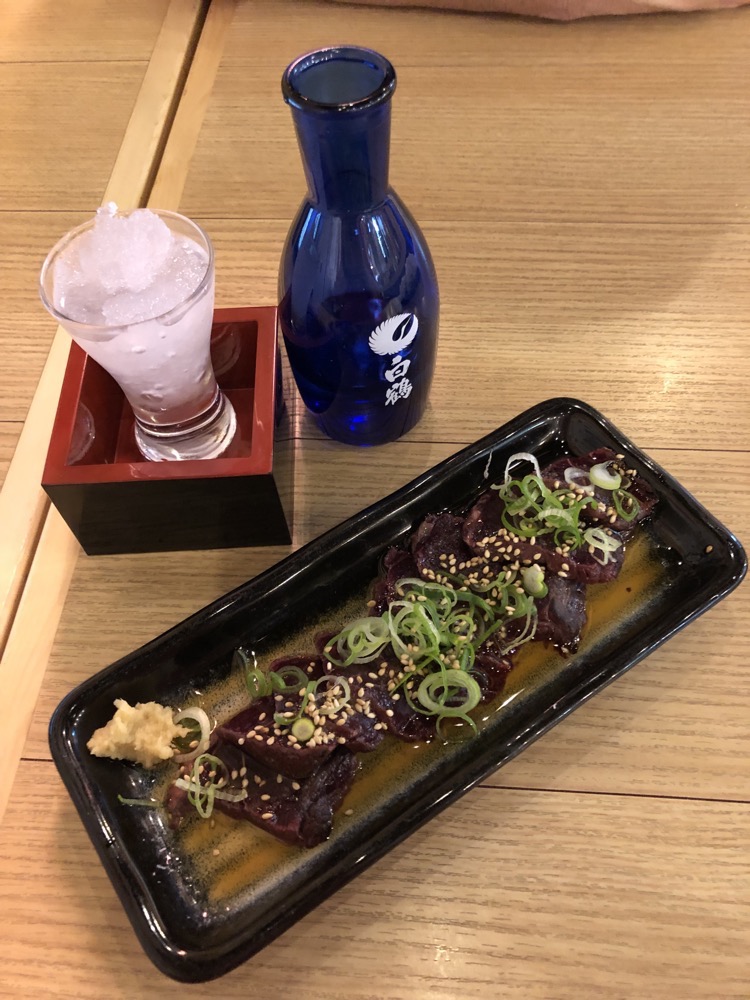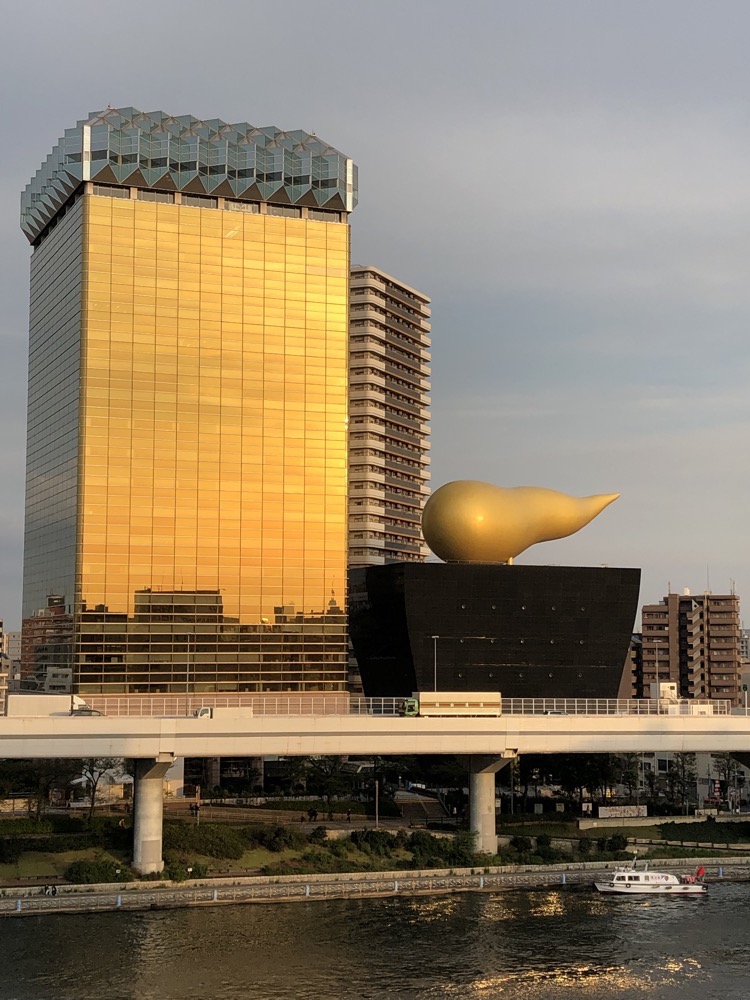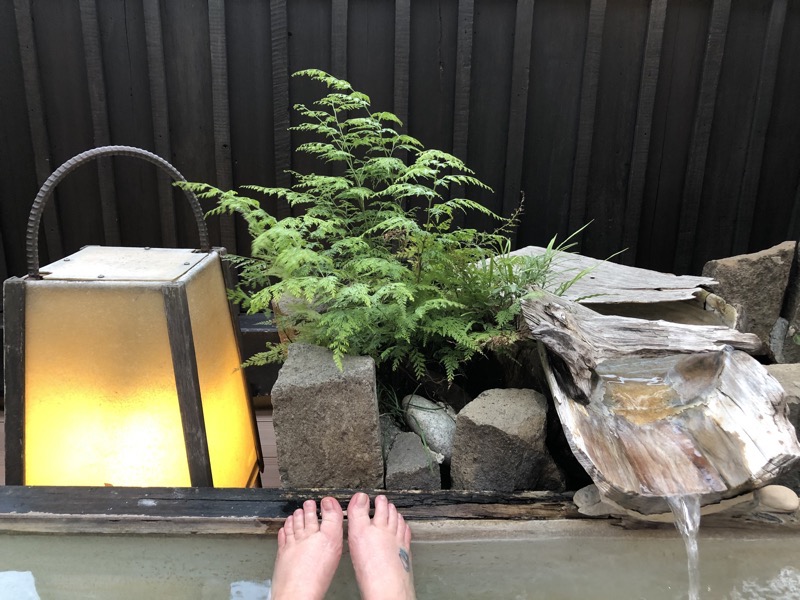 After a relaxing hour or so with very red and very shrivelled feet, we went back down for a bit of a rest before heading out to dinner. We had decided to find a good sashimi restaurant that served the famous fugu and research told us there was a place not far from where we were staying in Asakusa that has not had 'a fugu casualty' in over 75 years, which was comforting until we did the math and realized the restaurant had been there for over 90 years! J The staff were so friendly and polite and helpful and neither of them spoke a lick of English! Our server had a small translator that she spoke into to welcome us and try to help us through the predominantly Japanese menu, and between that and Google Translate, we managed to order dinner and make pleasantries.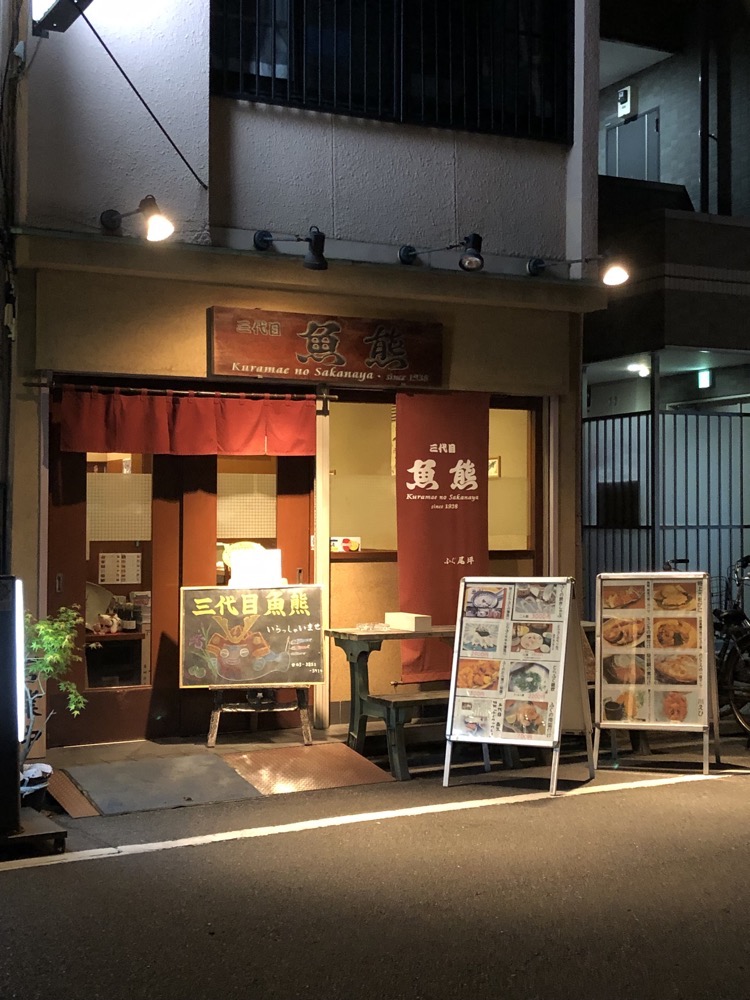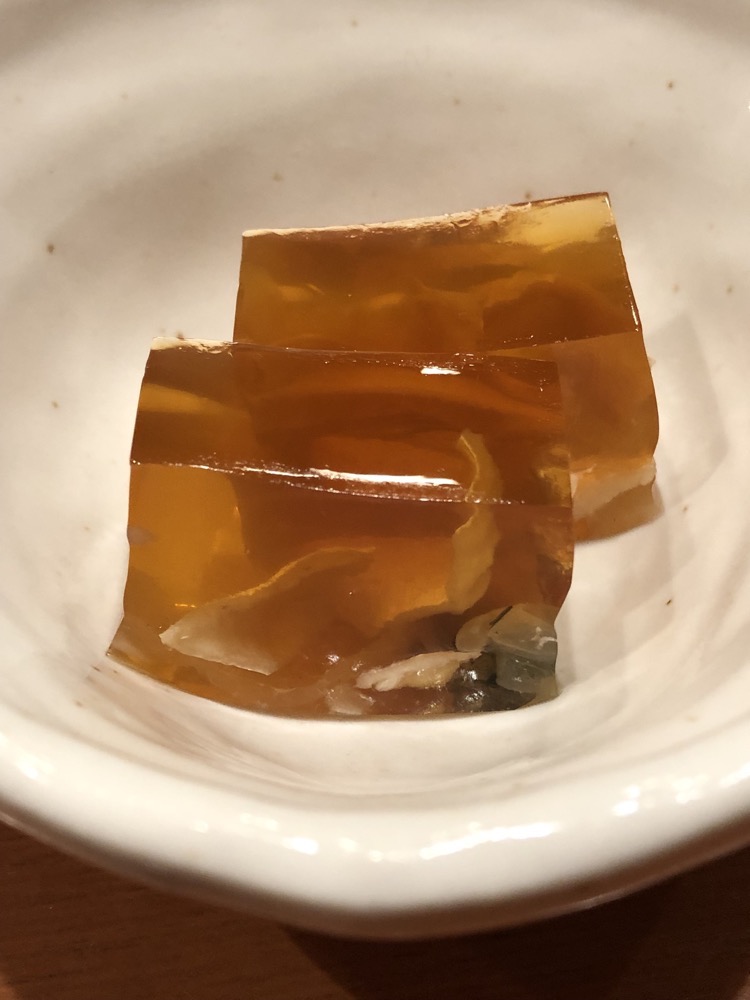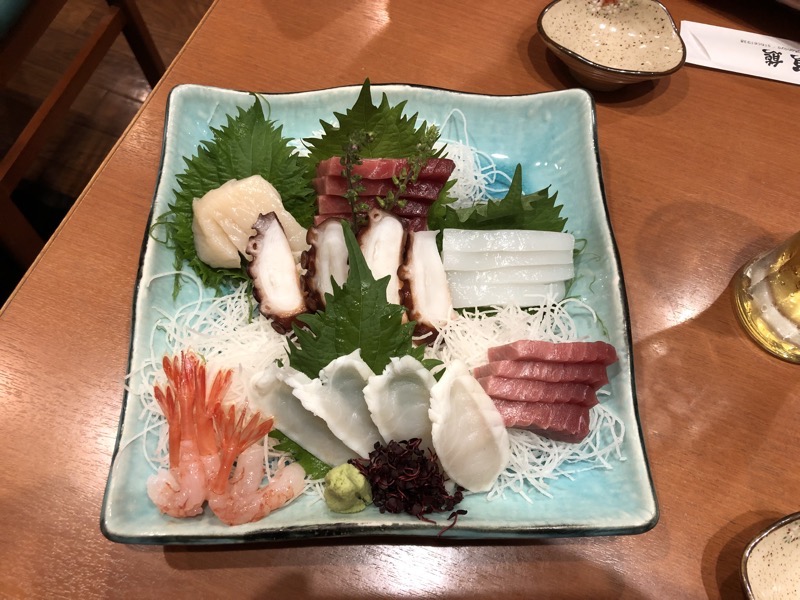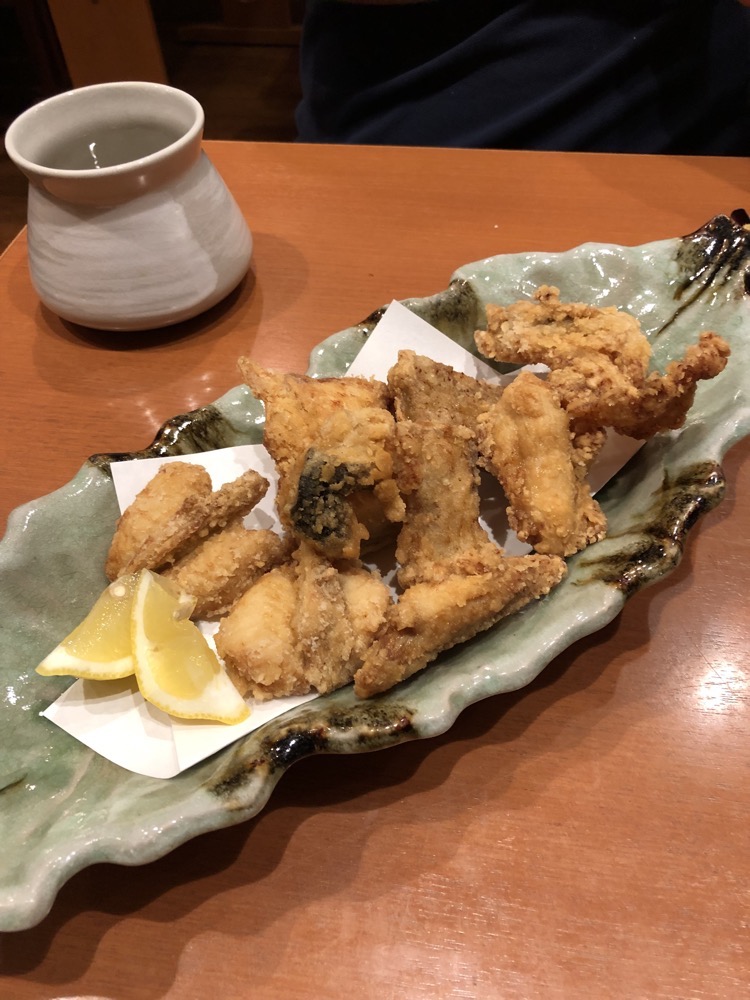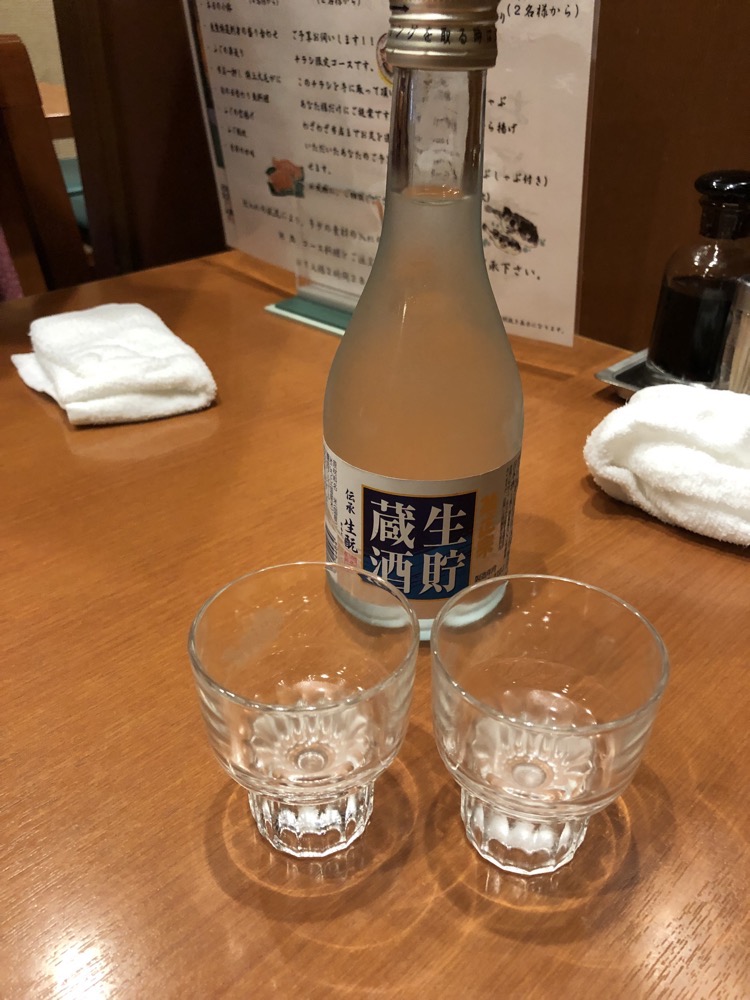 Our meal consisted of a fugu jelly appetizer, a large sashimi platter to share which had mackerel, two different tunas, mackerel and kingfish, octopus, prawns and of course, some fugu, followed by some deep fried fugu and all washed down with delicious Kiku-Masamune sake (from one of the breweries I am looking forward to visiting near Osaka). The meal was delicious – I would highly recommend this tucked out of the way, little suburban restaurant if you happen to be in Asakusa. Unsurprisingly after an afternoon of sake and sake with a sake motif, I slept very well!
The next morning we had nothing on the agenda but to transit to the ship via Ueno Station to trade in our vouchers for JR passes for use after the cruise. We only had to get ourselves about an hour from Tokyo to Yokohama to board onto our ship, so we decided to go find the new Hokusai Museum for the morning. We packed up and checked so we could take our time at the museum and trotted over the river to Sumida.
The Hokusai Museum is brand new and was only opened in October last year, so we were really keen to see it. Entrance was only 700Y so I wasn't really hopeful that it was be an extensive collection – and I was right. We saw more Hokusai works at the NGV exhibition last year. So it was a little disappointing in that regard, but there was an enormous collection of his sketch books which were very interesting and they have on display the famous 7m long lost Sumidagawa Ryogan Keshiki Zukan landscape scroll that was hidden in some private collection in France somewhere for nearly 100 years before surfacing at auction in 2008. The scroll was created in 1890 and was believed to have been taken to France and sold to a private collector in 1913. The piece is simply stunning and details the river that runs through this area of Tokyo… we could make out the bridges that we crossed to get to the museum, and the Sensoji Temple in Asakusa and roughly where our hotel is located! It ends, as all good things should, in the pleasure house district which is lavishly detailed. No photographs were allowed in the museum so I have pilfered some common license images from Wikipedia.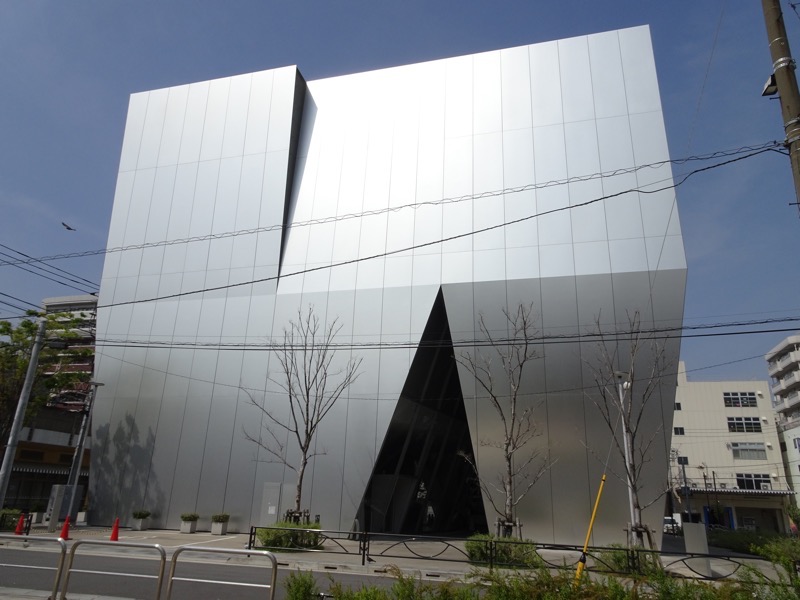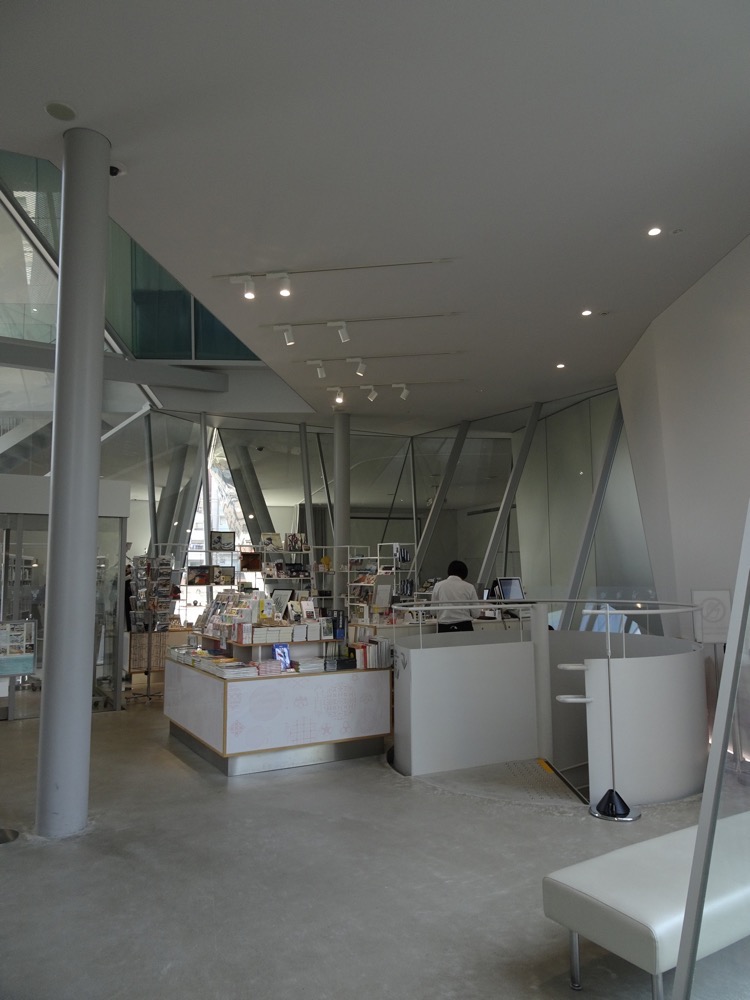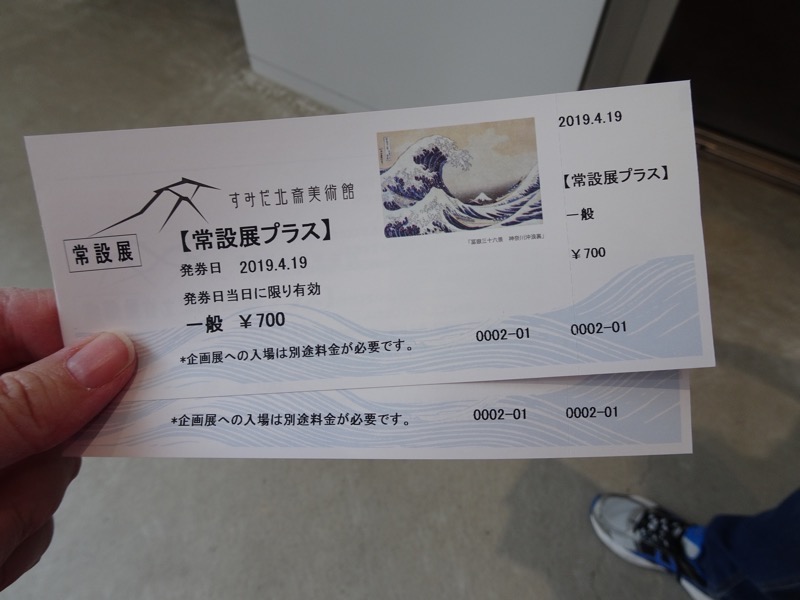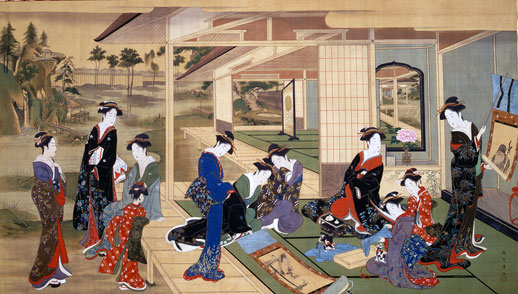 and of course…

*I wonder how many times that damned Wave has been posted to this blog…
After the museum, we made our way back to the hotel to collect our luggage and onto the trains. We had quite a long delay switching our vouchers for JR rail passes – there is something about the Japanese love affair with paperwork, like actual paperwork with hard copies of everything and officiously stamping everything, that makes transactions like these take much longer than you would think they should in this day and age. But we eventually got our rail passes and stopped for a quick lunch before boarding a train to Yokohama.
Much quicker than anticipated, we were in Yokohama, bundled into a taxi and at the Oshimbashi cruise terminal boarding the Diamond Princess. This is my third time on this ship and she is as lovely as I remember. Our muster drill took much longer than it should, but once that was done, we found went to watch the traditional breaking of the sake barrel and then settled ourselves into the Skywalkers Lounge with a Mai Tai and watching the sunset over Yokohama as we sailed away.