We've been here a few days now and are attempting to move like Canadians so we don't stand out too much.  But given we are rugged up to the eyeballs every time we leave the house, I don't think anyone is mistaking us for locals.  🙂
Saturday was spent mostly having a sea day and doing some last minute Christmas shopping – you forget how difficult it is to be organised when you've been on the road for a week and you haven't done ANY Christmas shopping before you left home!  It took a few trips to the shops to pick up everything we wanted for the kids, but eventually, I think we have gotten it all sorted.  On Sunday we went for a bit of a drive to see 'the big trees' up at Cathedral Grove via Chemainus, a little town known for its beautiful murals that are painted on nearly every building.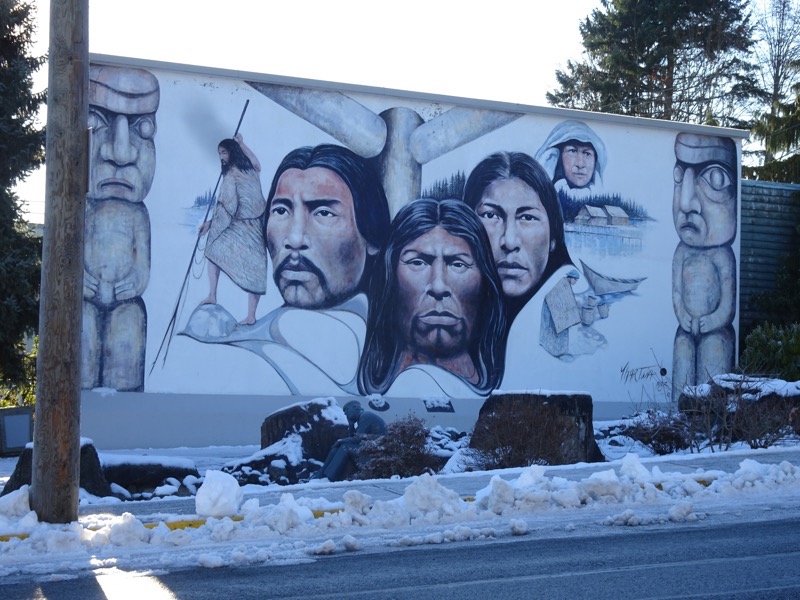 Even the Subway gets the Chemainus treatment…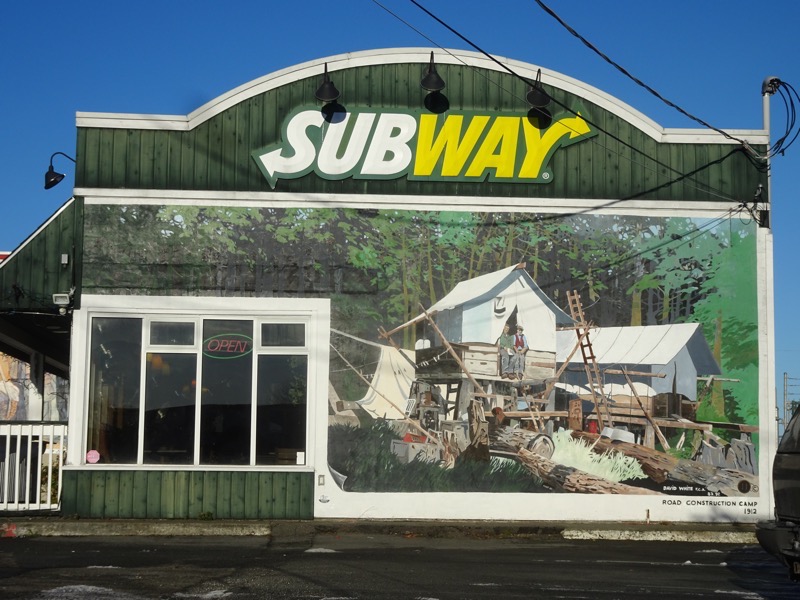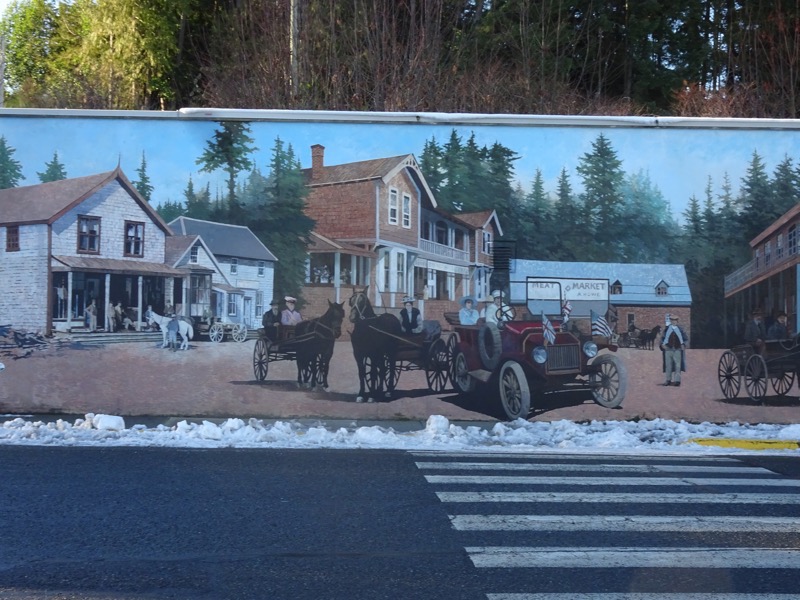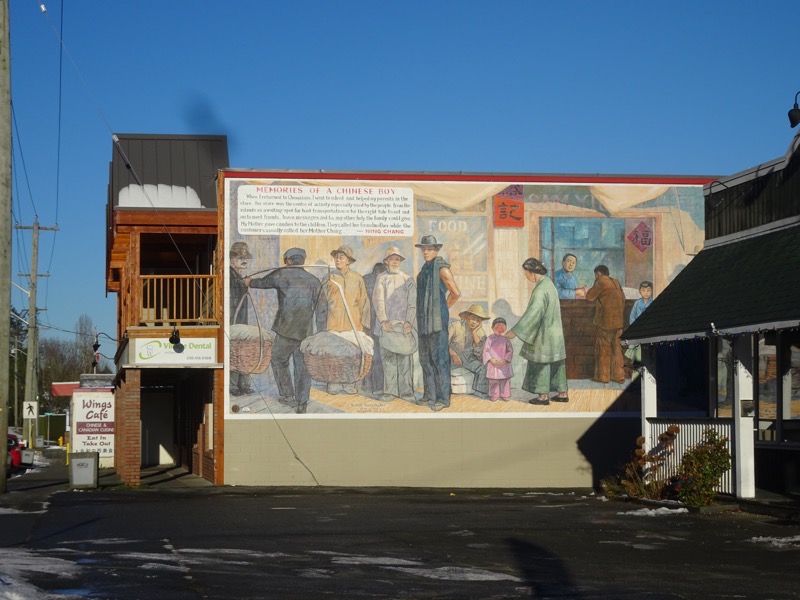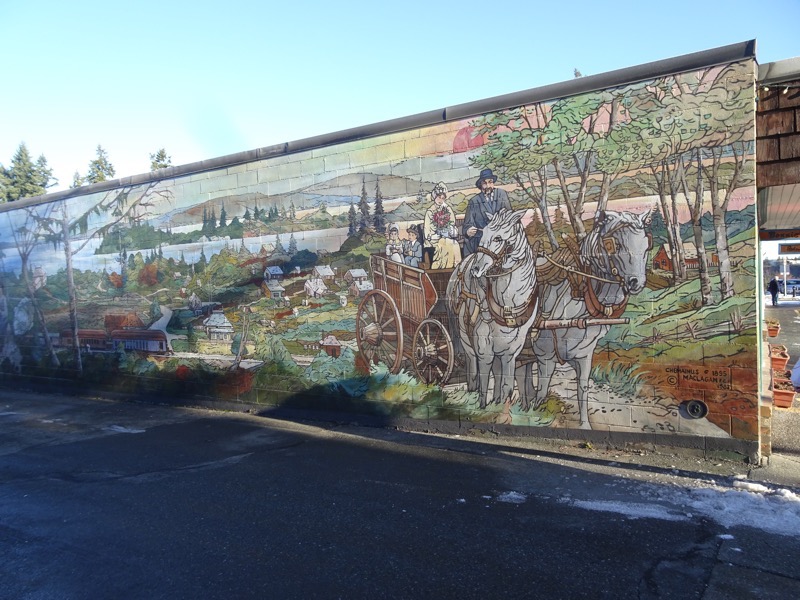 A little potter around with plenty of stamping our feet in the cold, and it was back into the car (has anyone ever written an Ode to Car Seat Warmers – omg, someone with some poetic talent really should, they're amazing – other than that initial 'pee'd in your wetsuit feeling', of course!) to head to Cathedral Grove to see the Douglas Fir and big Cedar trees.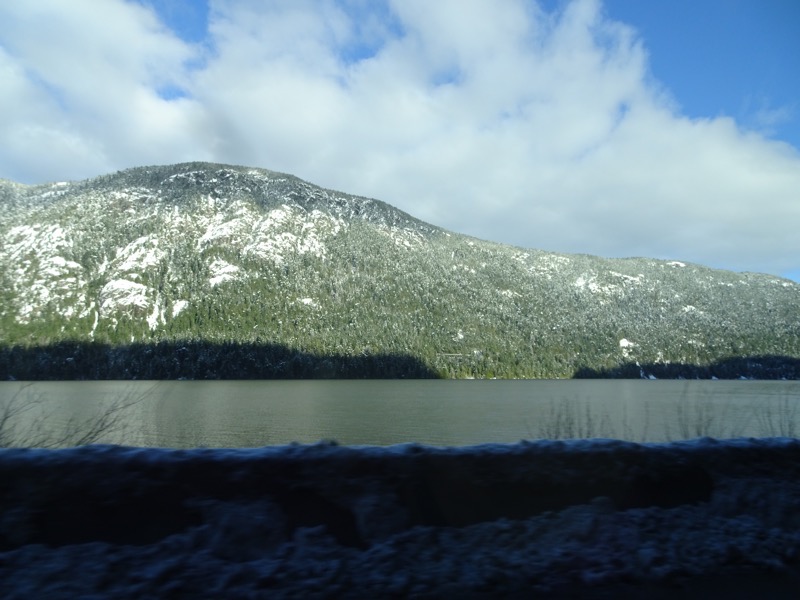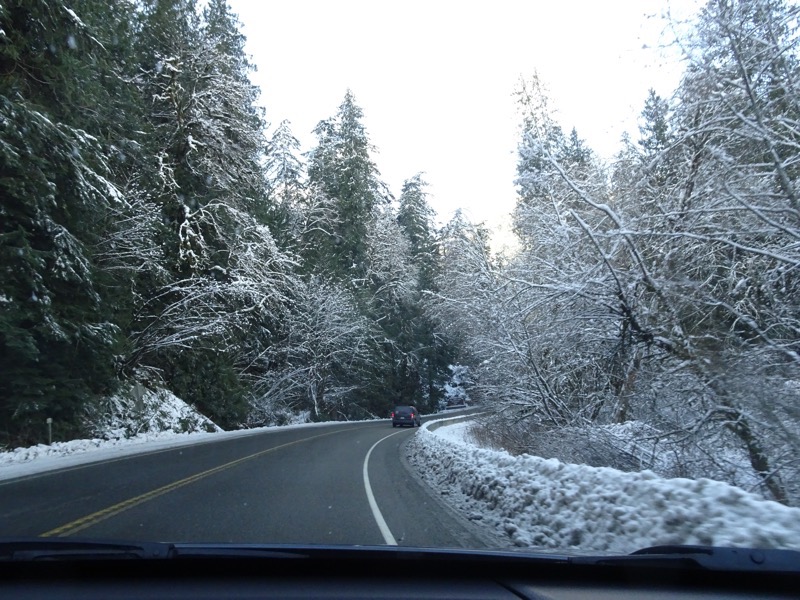 Arrived at the Grove and discovered about 5kms of circuit tracks through the trees.  The tracks were mostly icy and somewhat slippery and it was freezing cold in that little valley (literally), so I wasn't sure how much appetite the group would have for traipsing through the forest, but being from Australia and primarily family with dry sclerophyll forest – turns out, we all had plenty of enthusiasm for fir trees covered in snow.  Bit disappointed with some of my photos, they certainly don't capture the beauty of the site… I will just have to work harder to figure out taking photos in snow conditions AND maybe take my gloves off next time to stop the camera shake.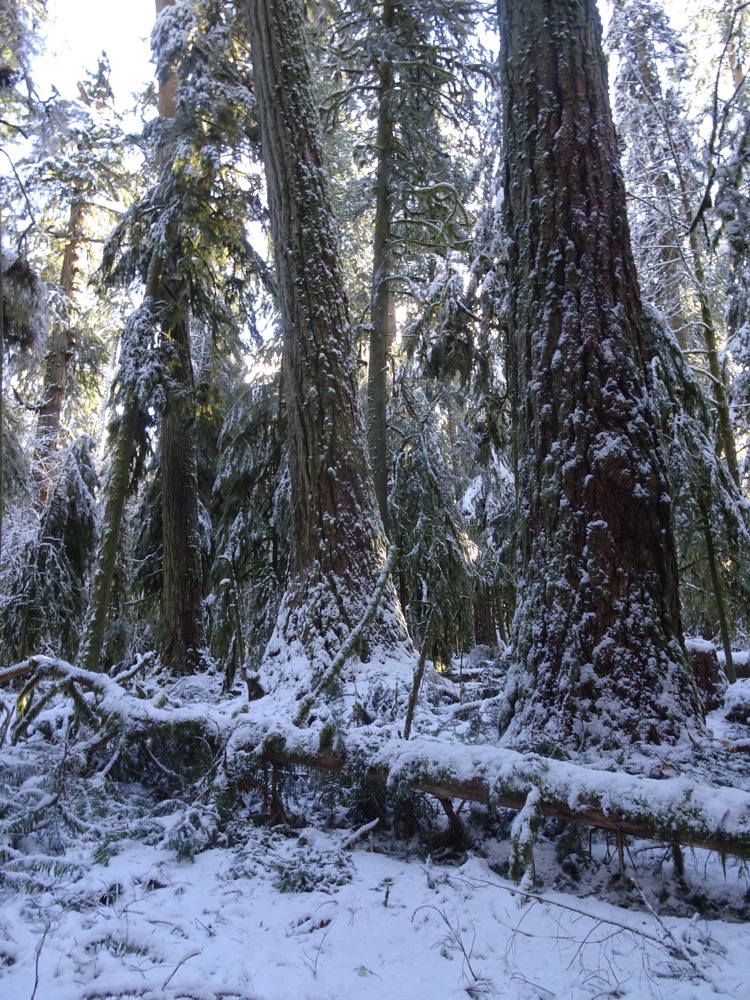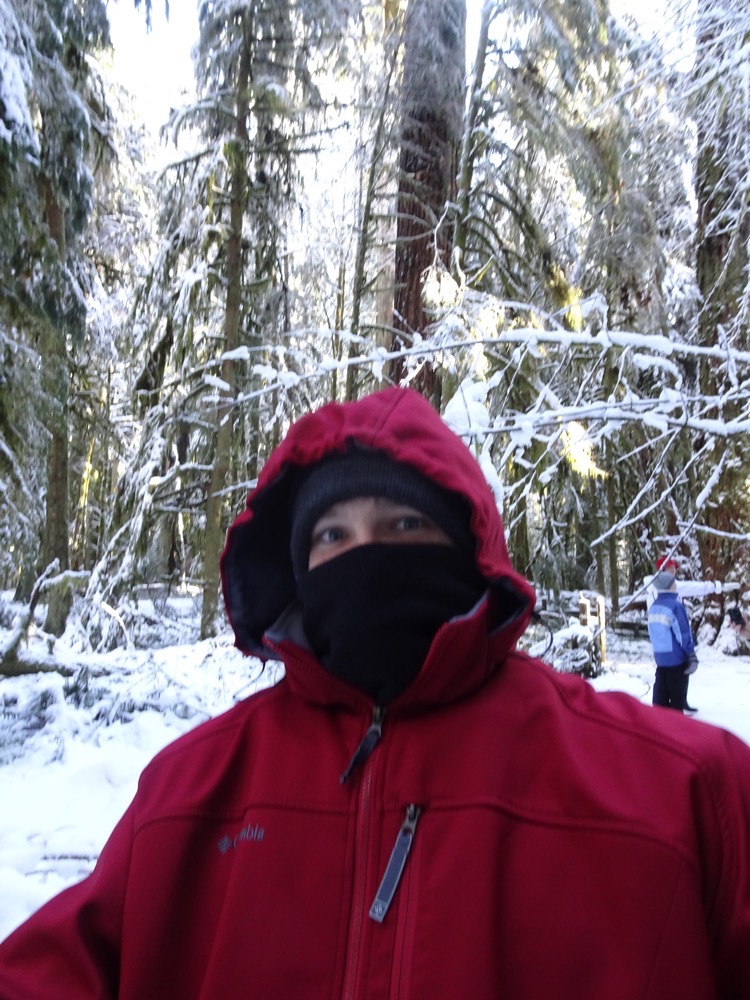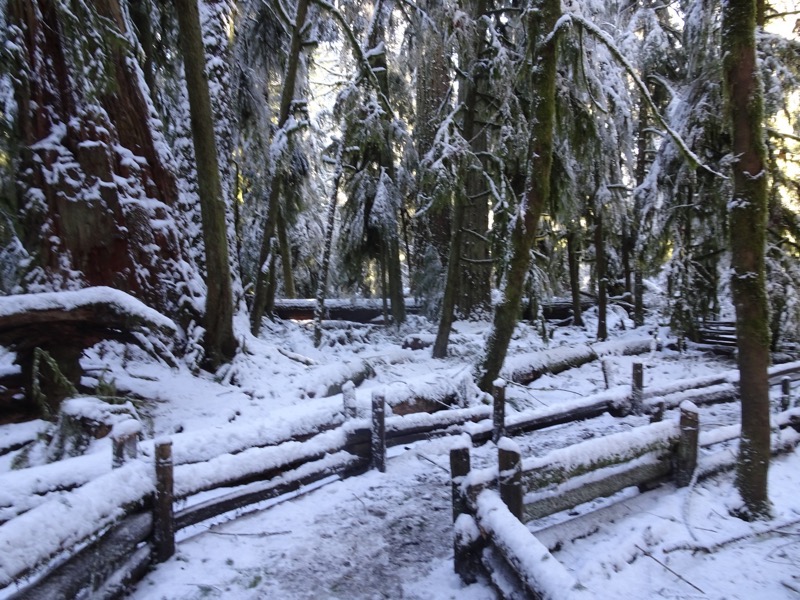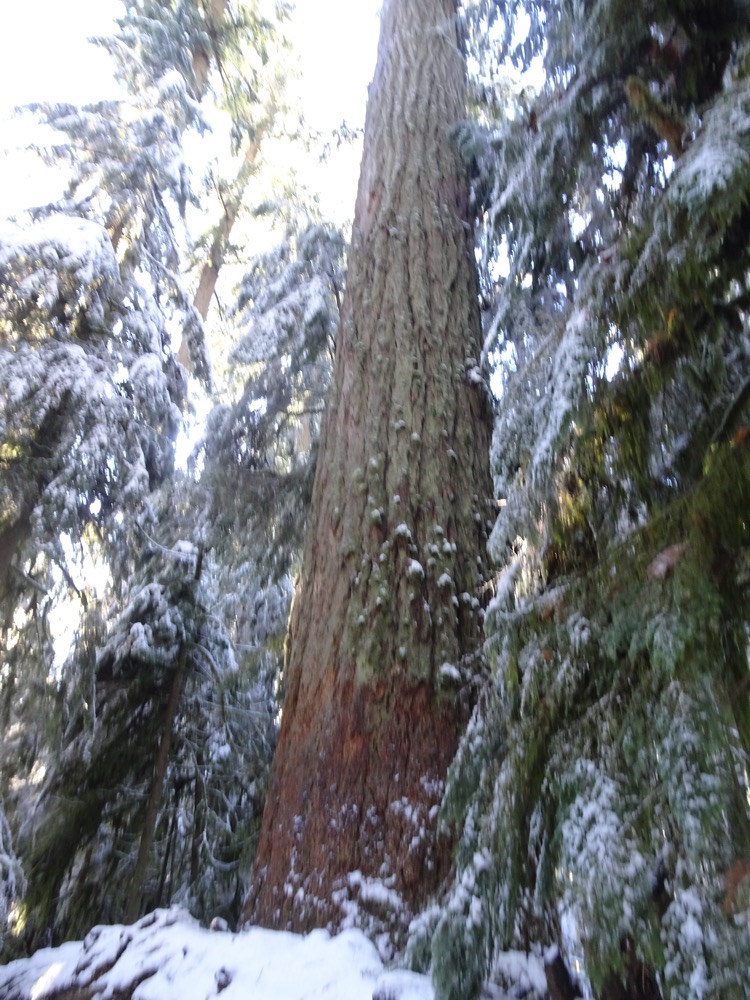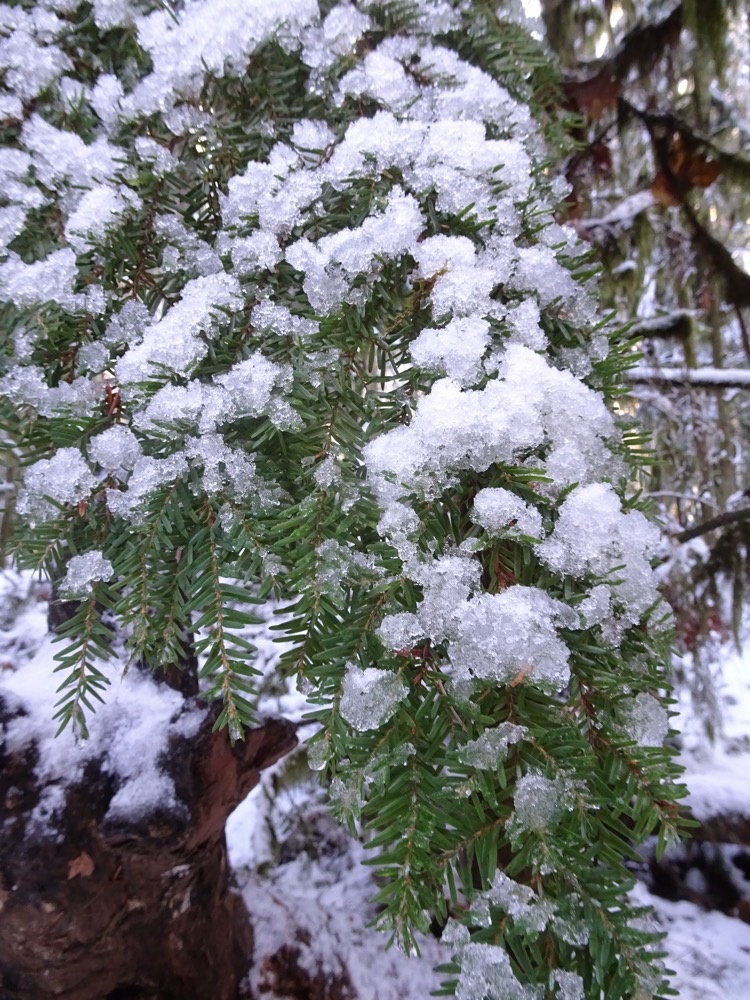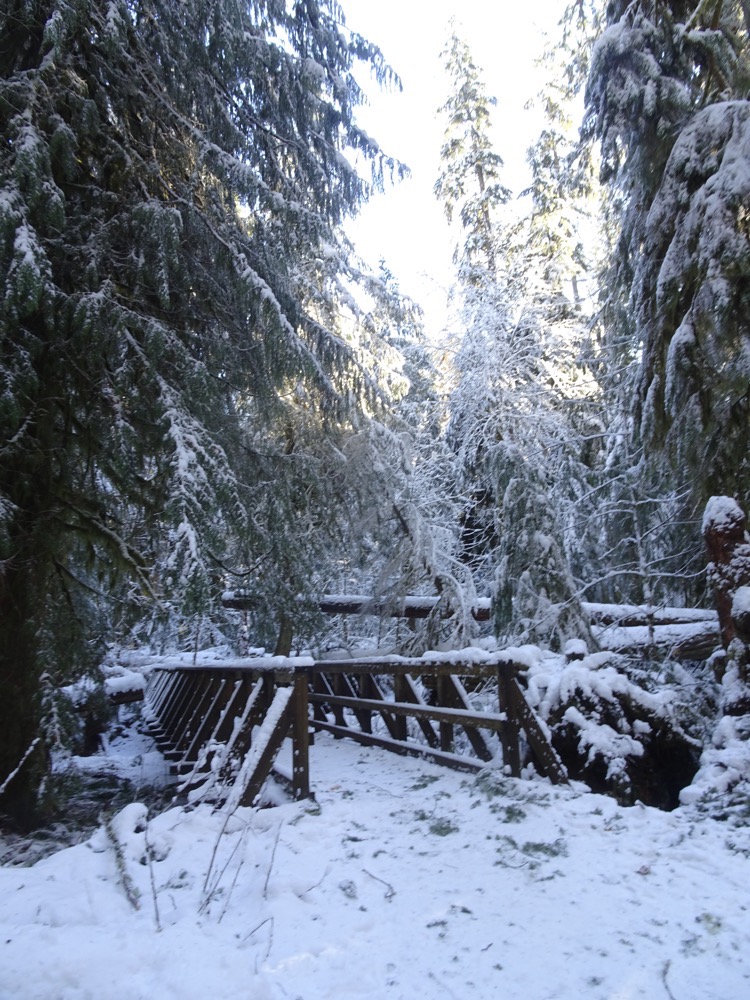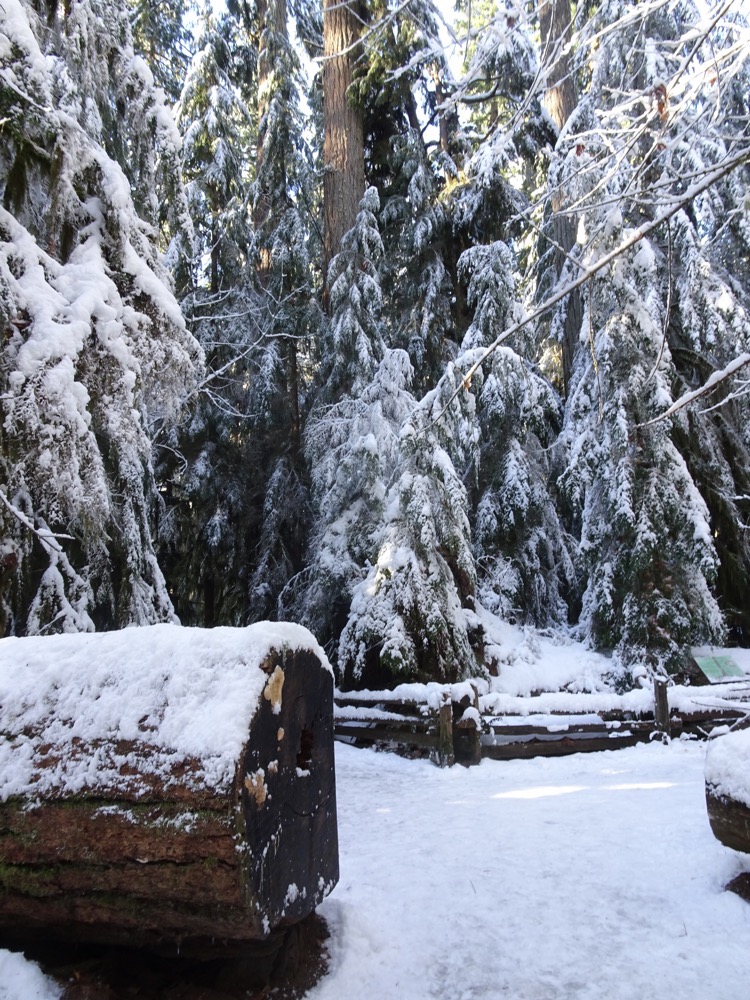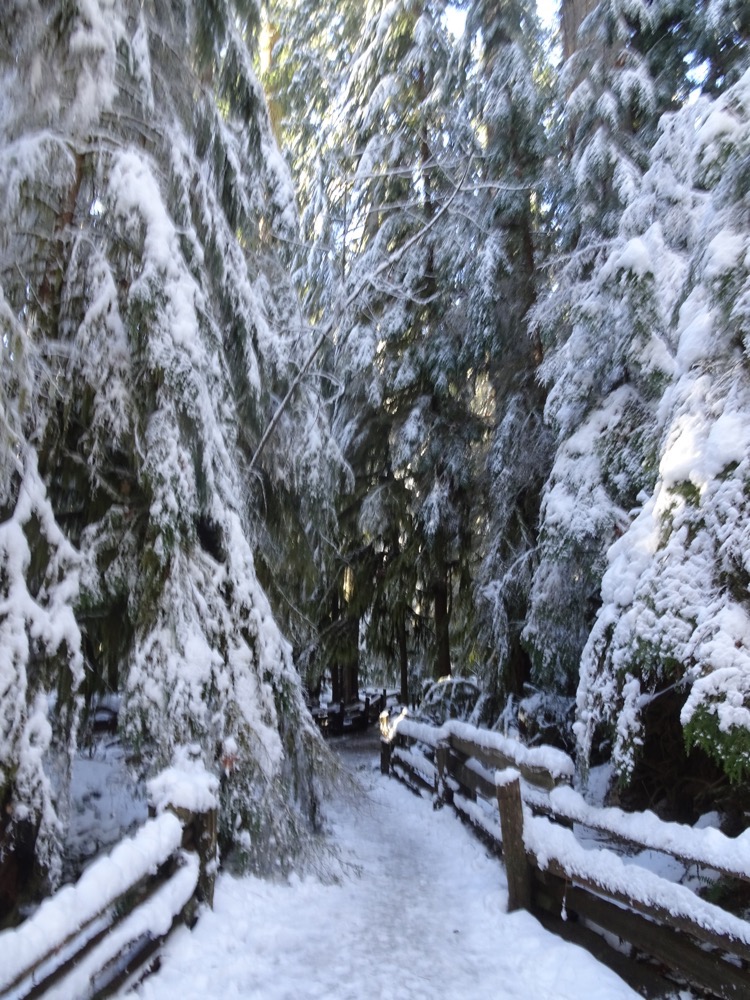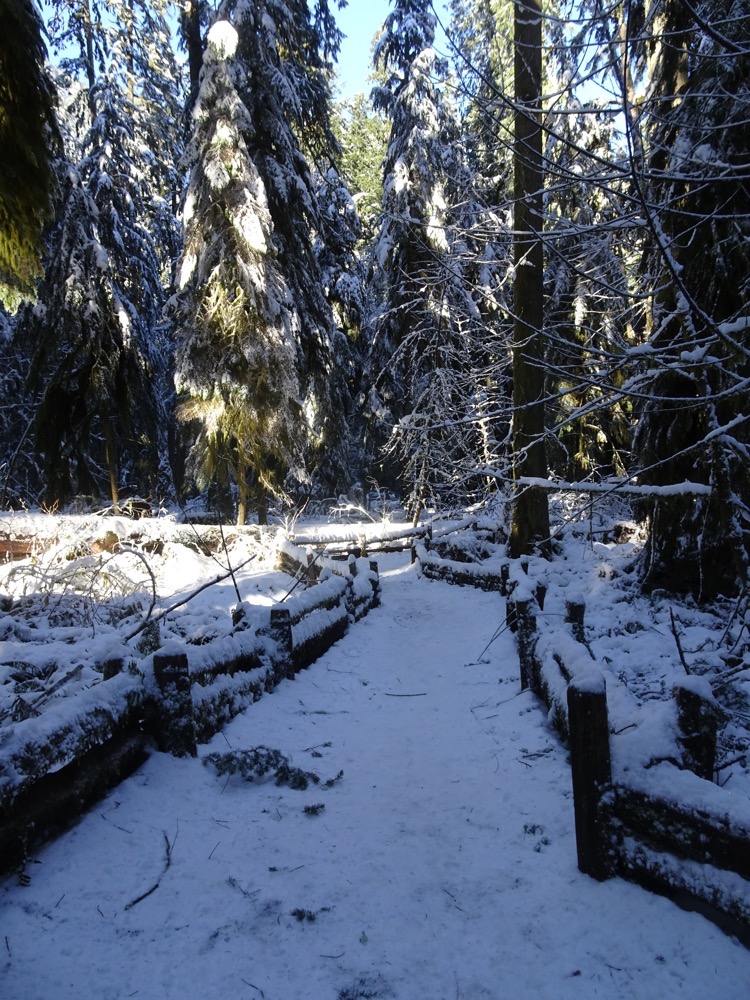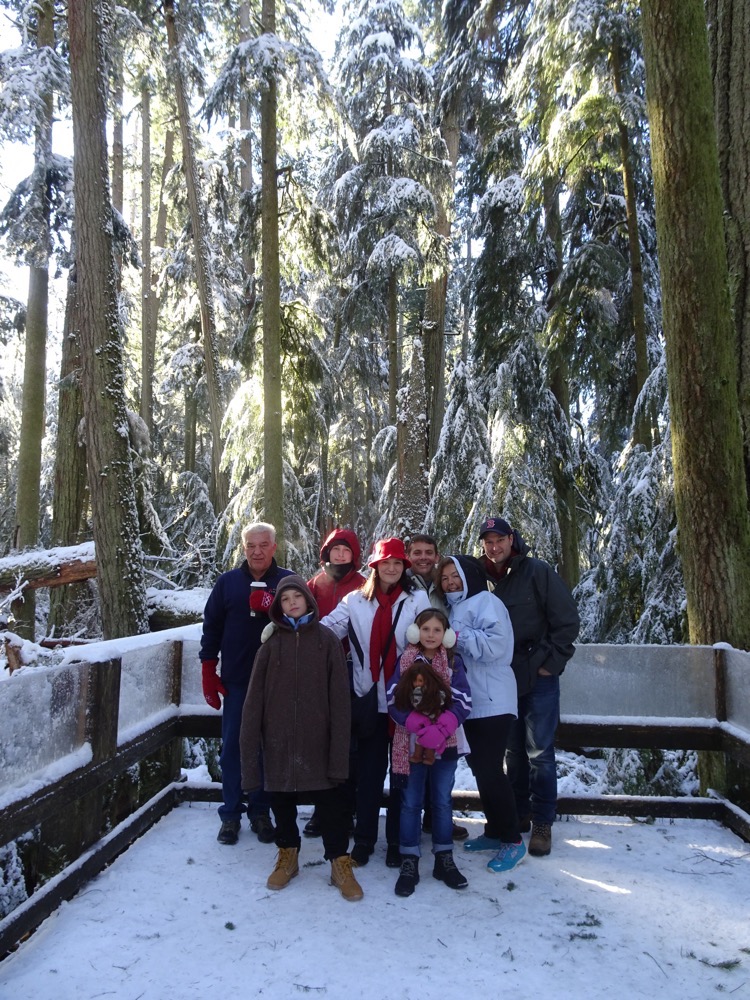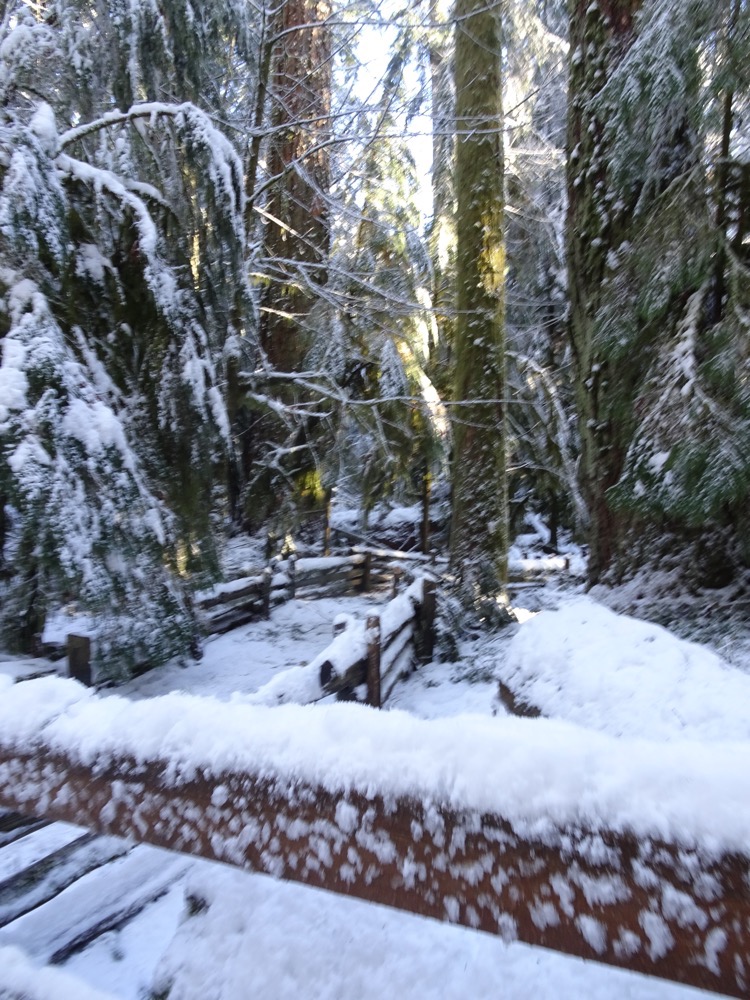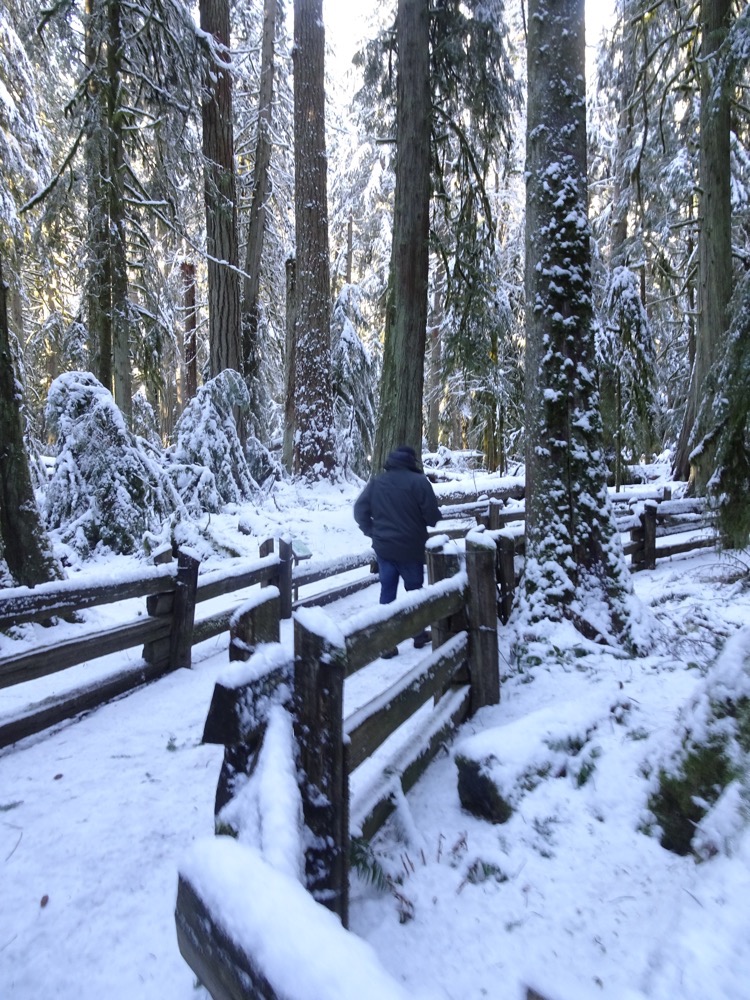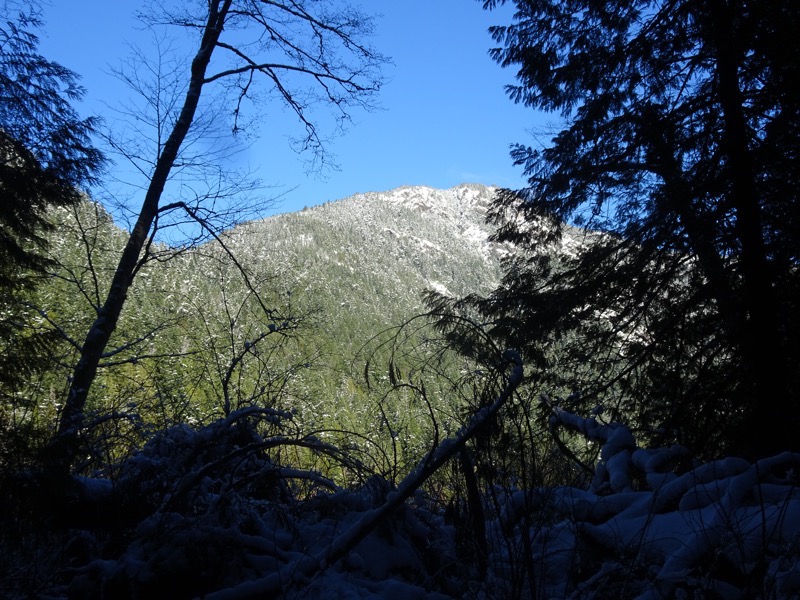 On the way back, we stopped through the town of Ladysmith.  Ladysmith has a tradition of lighting up their town every Christmas for the last 30 years, and it has apparently gotten bigger and better every year.  These photos don't show the town off very well – they are hand-held.  I have to point out that they were taken at 4:30pm in the afternoon!  The days are pretty short as you might expect; it gets light around 8am and dark around 4-4:30pm…. which is a huge contrast to when I was in this neck of the woods in 2015 in mid-summer and we had 20 hrs of sunlight every day in Vancouver, and midnight sun in Alaska.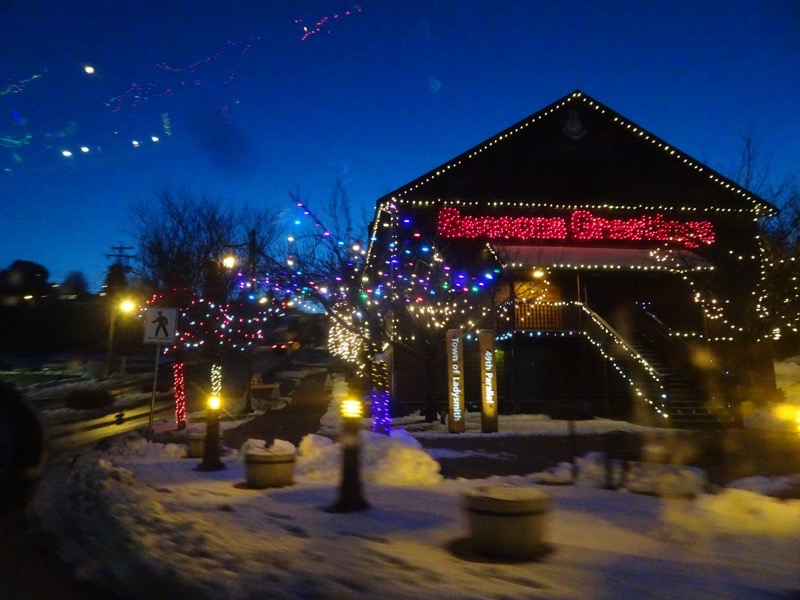 Yes, night photography out the window of a moving car… that photography degree sure comes in handy!  😛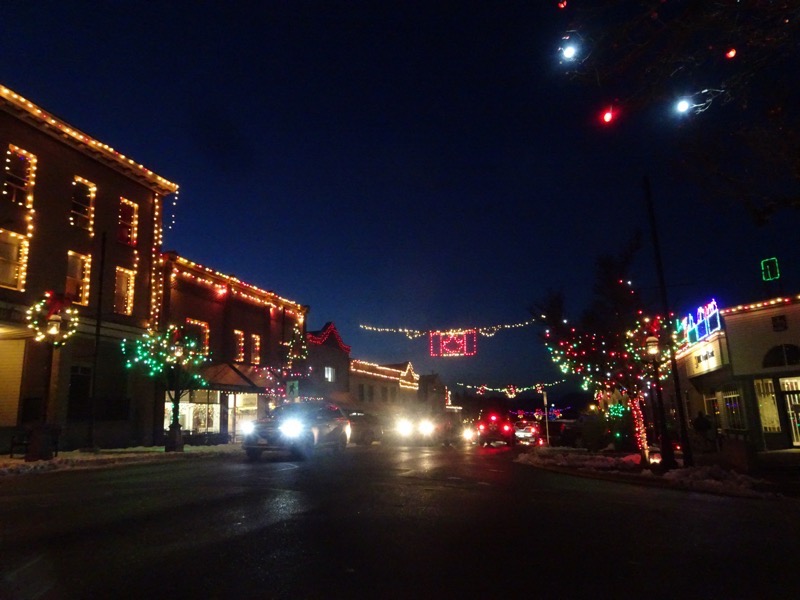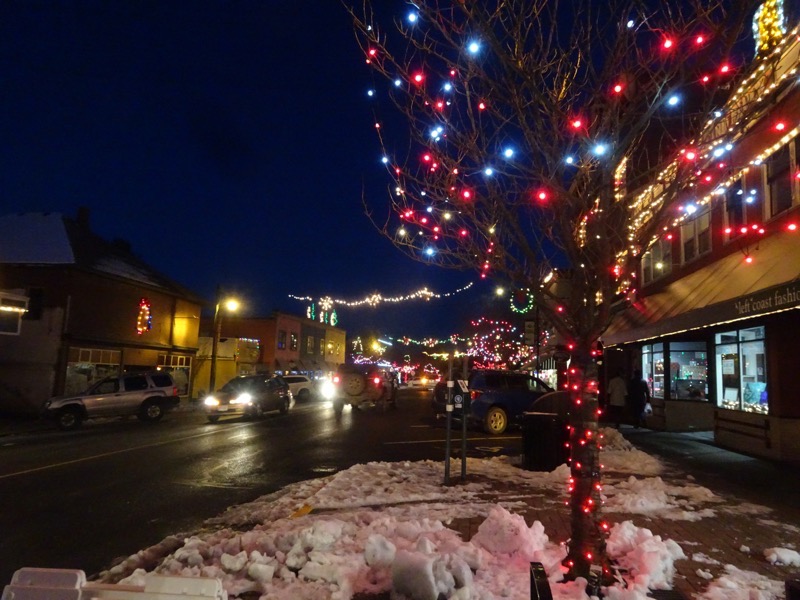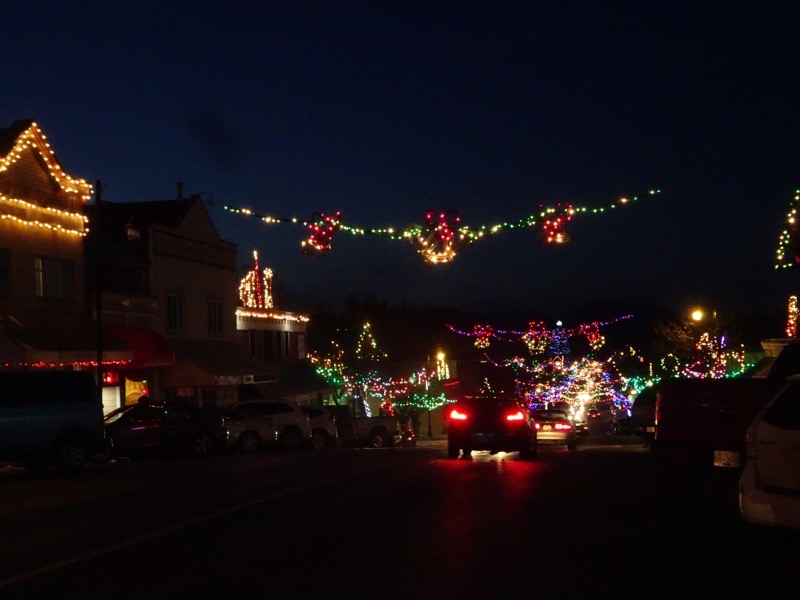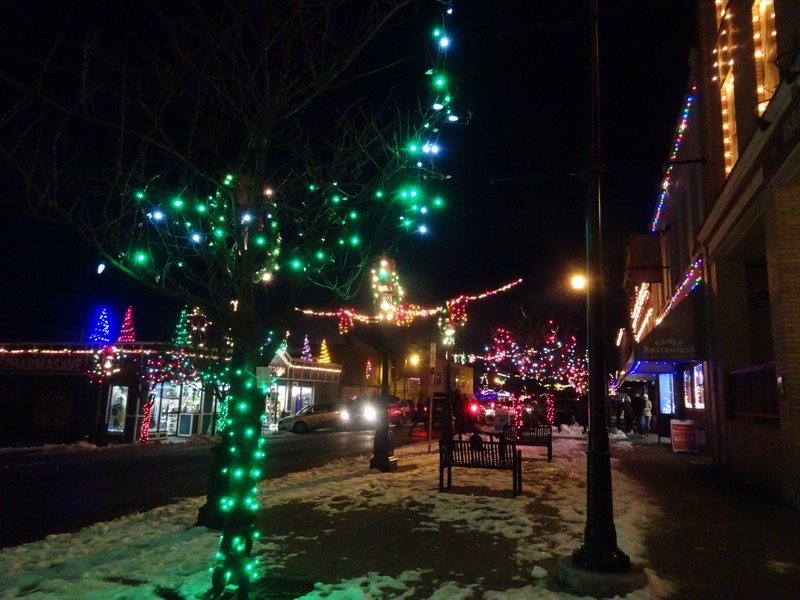 Once we returned to Duncan and were all warm and snug back indoors, it started to snow.  We were warned not to expect a white Christmas in this part of Vancouver Island, that it was usually cold and raining more than anything else but there was snow on the ground for earlier in the week and Christmas Eve, it turned on a fresh layer of snow.  For many of our party, this was the first time they'd seen snow, for some it was the first time they'd seen snow actually falling – for all the Aussies here, it was like some sort of magical movie Christmas, the likes of which we have seen on tv since we were kids.  Just beautiful… the kids (including the big kids!) were just thrilled.