This morning I sent Mr K on an early morning walk of central London to see some of the things that you can see – sans tourists and sans the 'deadly heatwave gripping London!'  Yes, London is in the middle of a heatwave… it has like 30-33C here and people are melting.  But only because London is not prepared for heat like this.  Many shops have either no air con or systems that can't cope once it gets over about 27, the buses and trains have zero air conditioning at all, so you can get on a bus and get stuck in traffic and then step out into the 33C heat and feel it as cool and refreshing.  The hotels have air conditioned rooms (I'm sitting here in my hotel room with a jumper on atm because I can't seem to adjust it any warmer than about 21C) but none of the public areas and hallways in the place are air conditioned.  The supermarket has no air con, there are small stores apologising that drinks aren't cold because they fridges won't work over 24C… it's a nightmare.  So at home, we'd say 30-31C is fine – but we go from air conditioned homes to air conditioned cars to air conditioned offices or air conditioned shops.  Brisbane is equipped to deal with it far better than London but it's so bad here, I've been feeling somewhat concerned for London's elderly residents who probably have no respite from it at all.
Anyway, this morning I sent Mr K out before the heat to have a look at Trafalgar Square, Nelson's Column, Covent Garden, the Mall, Buckingham Palace and other well known monuments while the city was still asleep – he got some lovely photos with hardly any people in them and said it was quite pleasant being out and about before the travelling hordes were up.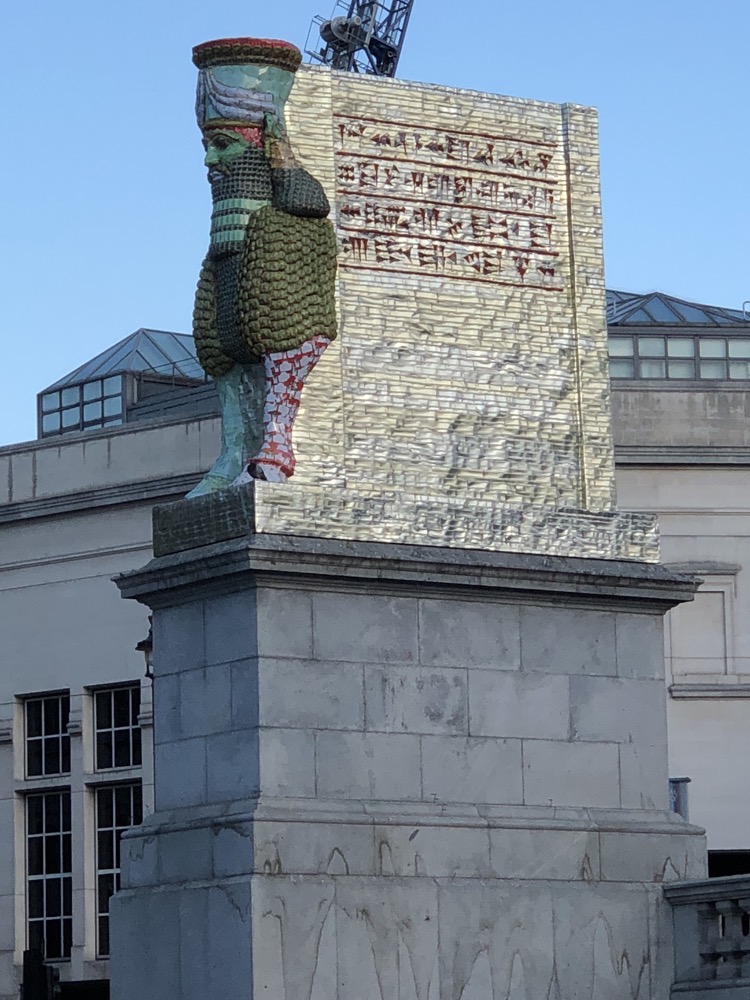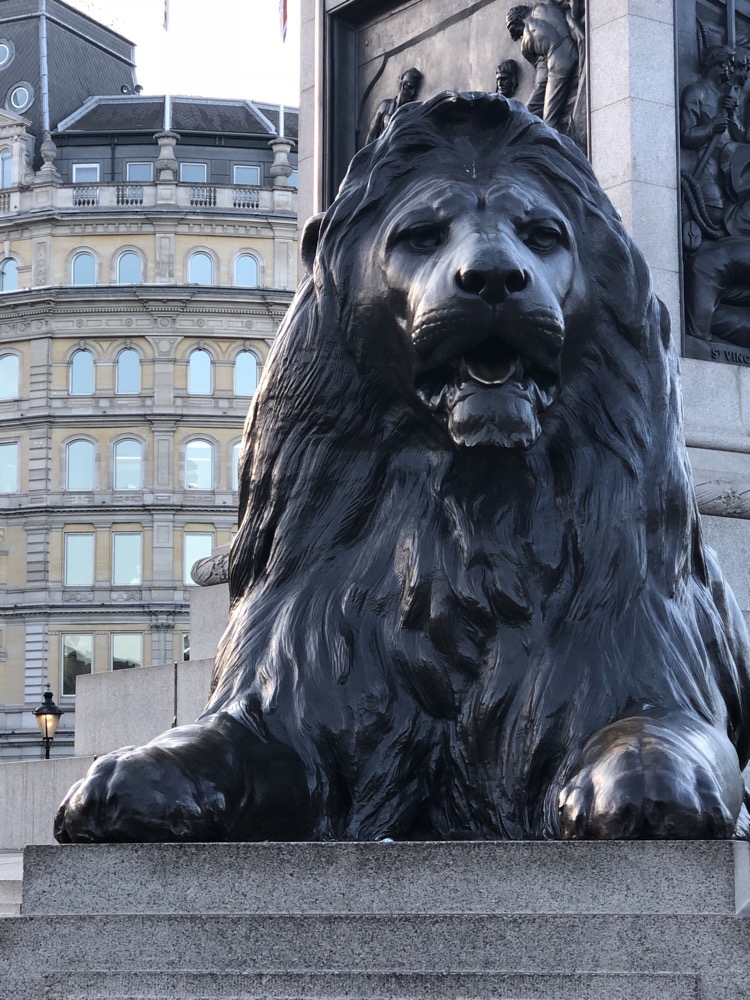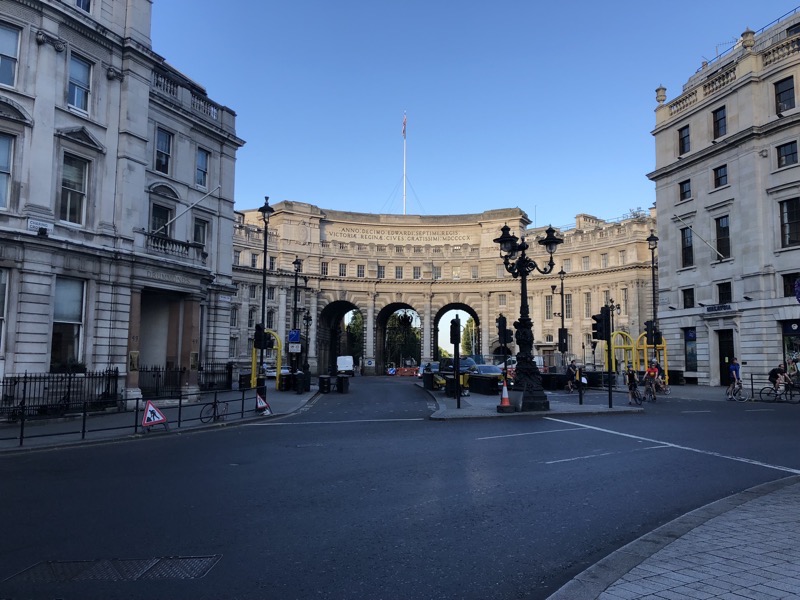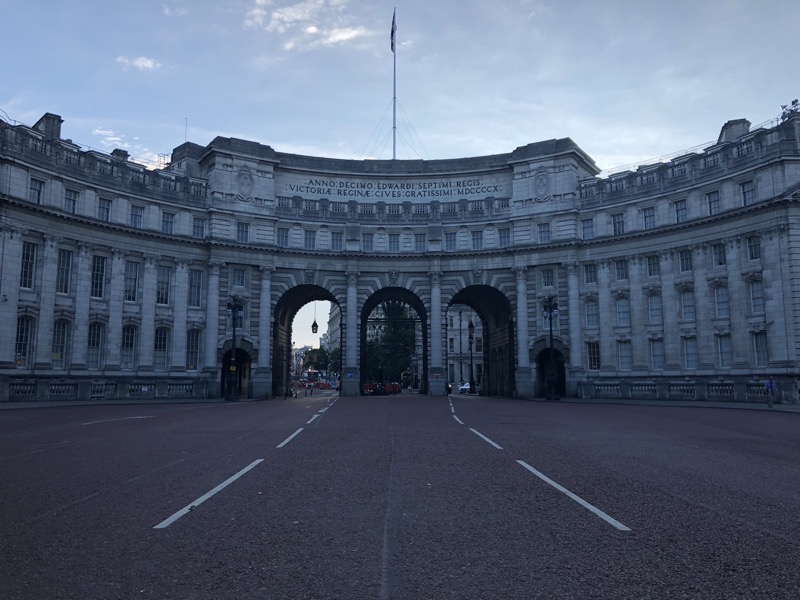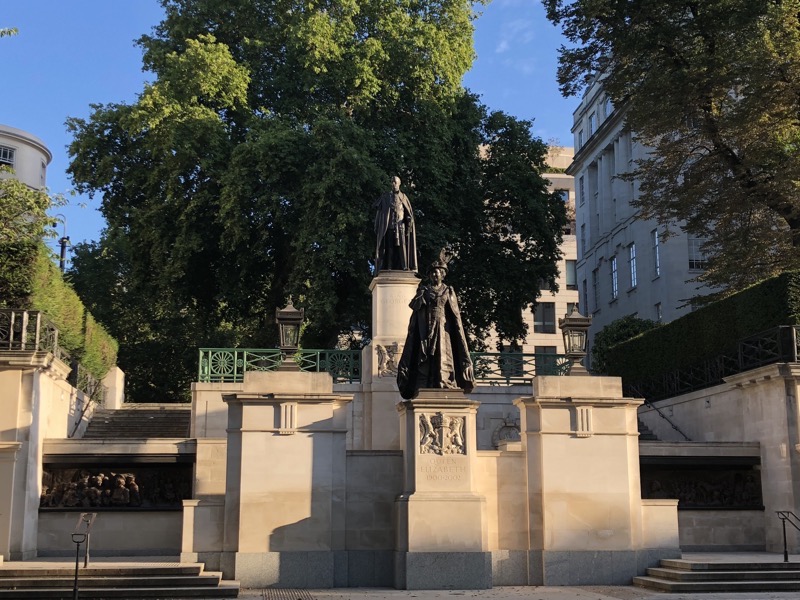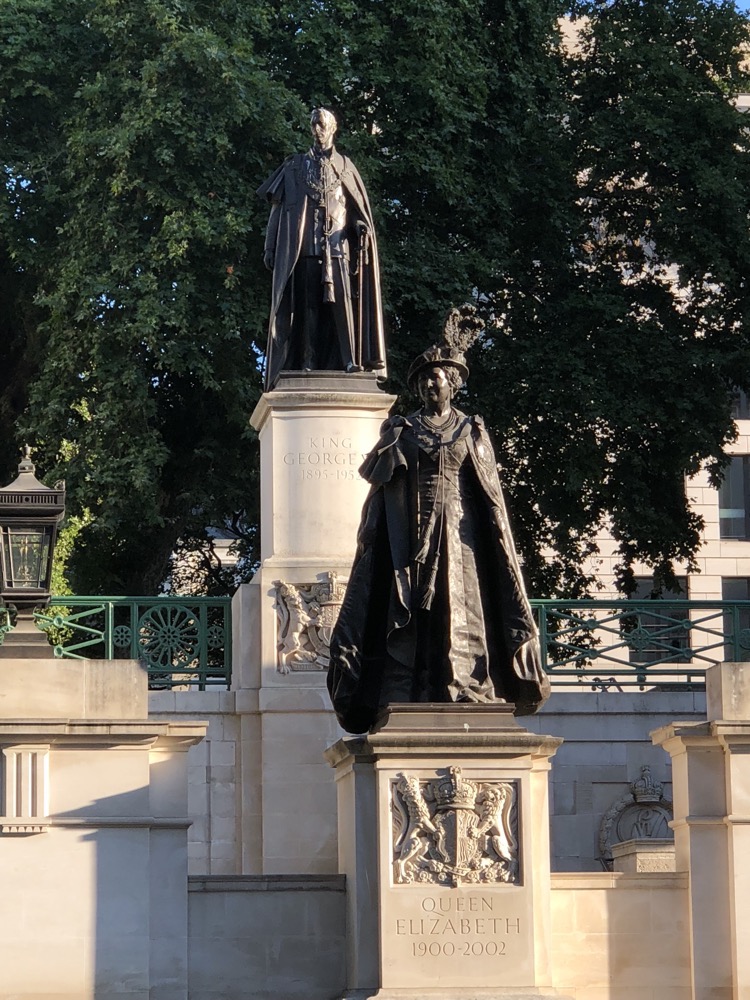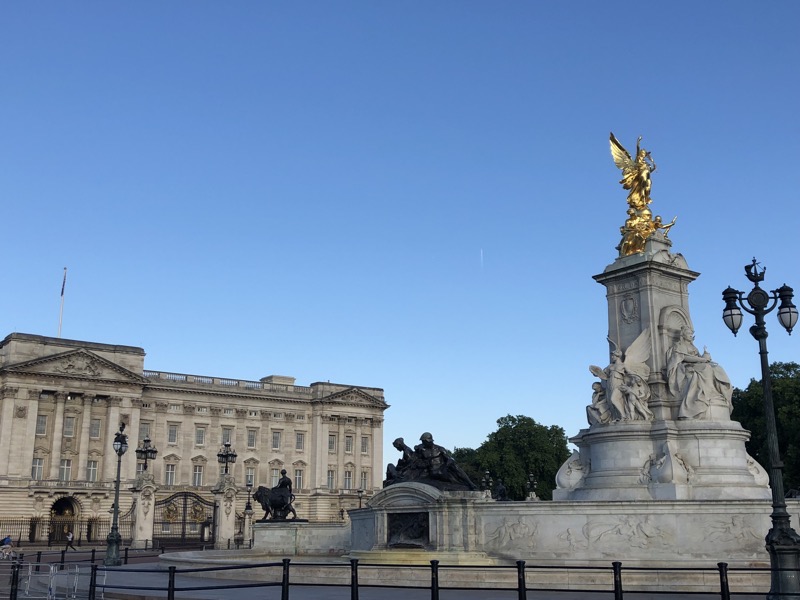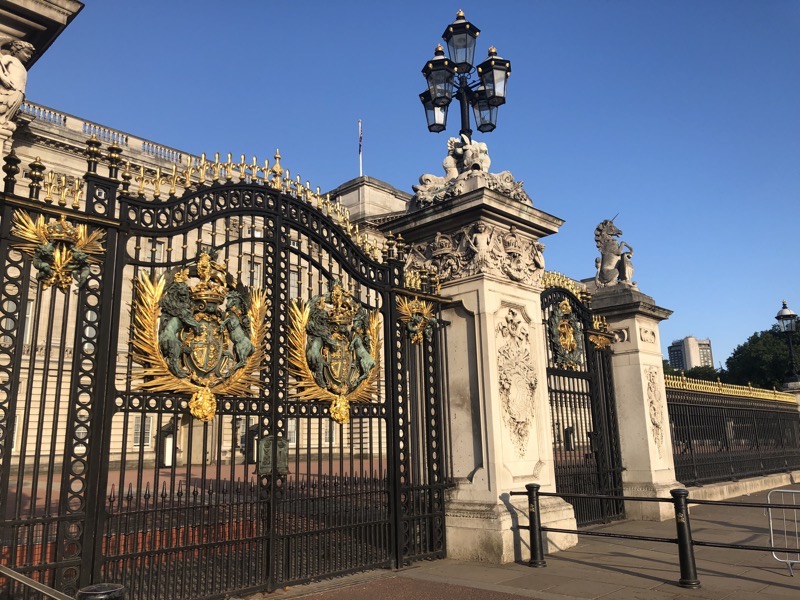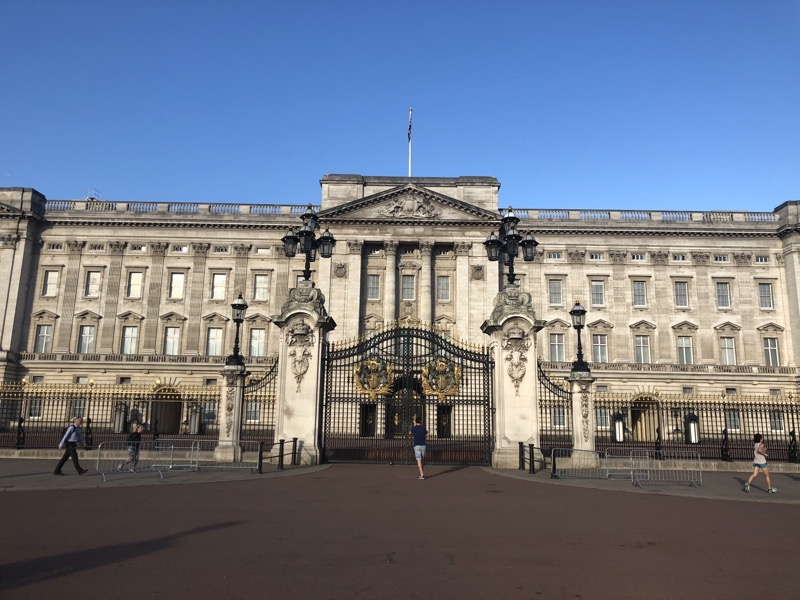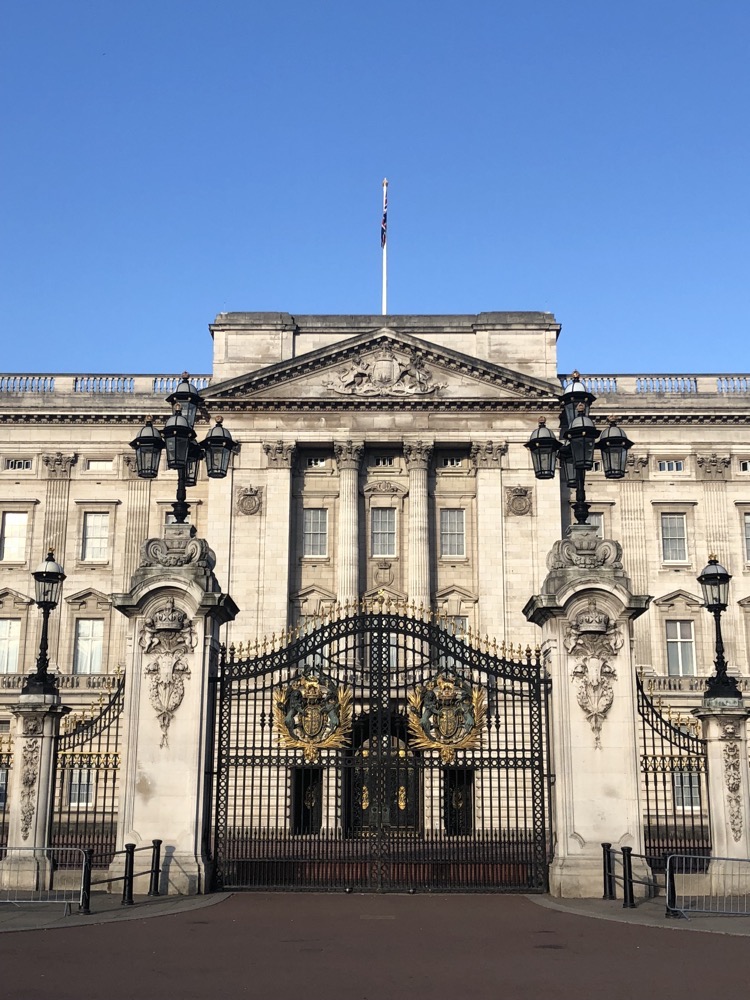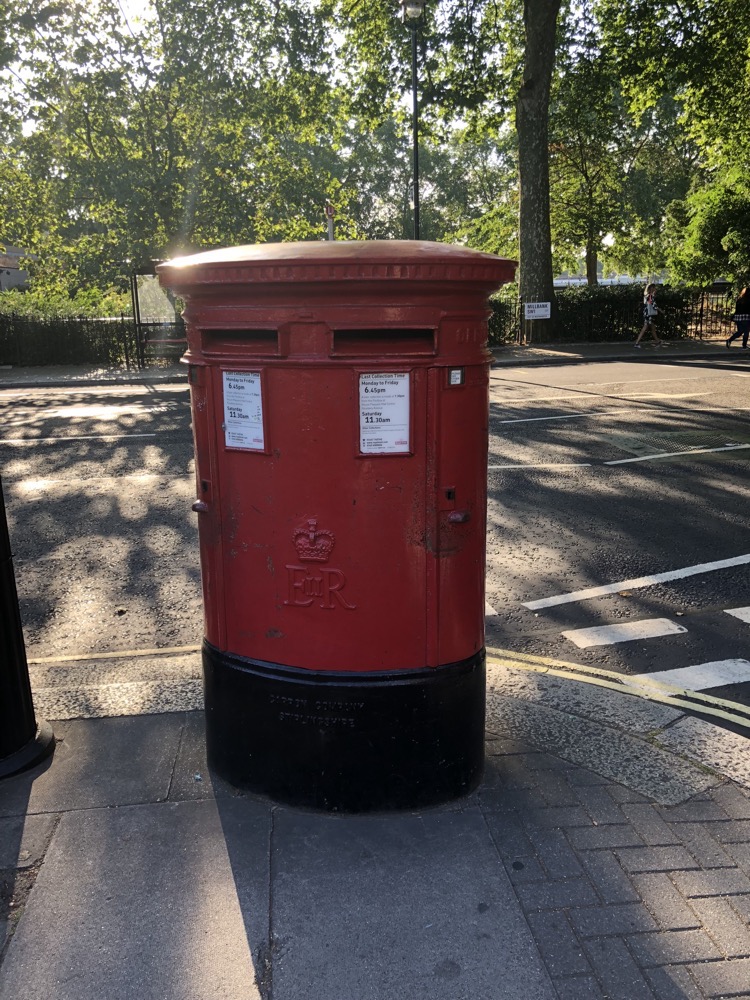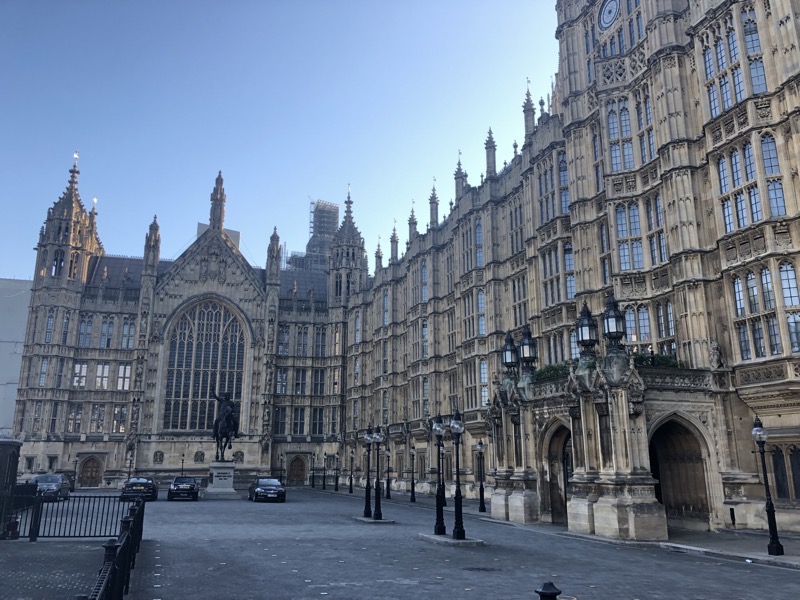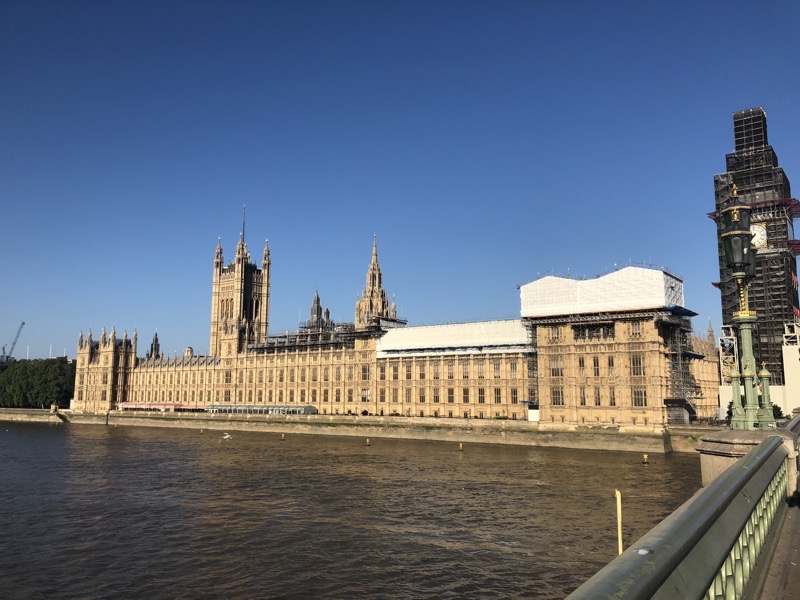 After breakfast though we had planned to go back to try again to get into Westminster Abbey without the huge queue – and we failed dismally.  We arrived there at 9:15ish and already there was about an hour long wait, though thankfully it was mostly still in the shadow of the cathedral so not standing around in the direct sun as it would have been on Saturday.  The queue was steadily moving but wound itself in around considerably – at one point I had to go find a step to sit on leaving Keith to hold our spaces as my back simply won't let me stand up for that long, but eventually we got into the Abbey, whereupon we were greeted.  By a cash register.
Now, I don't mind paying to get into these places, I understand there are hideous costs involved in the upkeep required to preserve these national treasures for posterity and that these cost should be borne by visitors, churches and governments alike.  But unlike yesterday at Hampton Court Palace where I was asked if I would like to pay £22.70 or £25.00 with an added small donation to gain entry*, here we were greeted by a £22.00 per adult but £40.00 for a family of two adults and one child.  What the fuck? Just because we are travelling without our/a child on that day, we are able to afford a more expensive entry price? How does that make any sense whatsoever?  And if you were to ask to buy a family pass, they apparently refused to sell it to you because you didn't have a child with you.  Honestly if they had said the price is £20.00 and given the option for a £22.00 ticket 'with a small donation' I would have paid the additional without blinking, but instead you are immediately put into a mindset where the establishment is deliberately ripping you off, leaving you feeling less than generous towards them right off the bat.  Fucking churches.
(*As a side note I did pay the more expensive £25.00 per person at Hampton Court – I'm always happy to make a small VOLUNTARY donation to a museum like this.)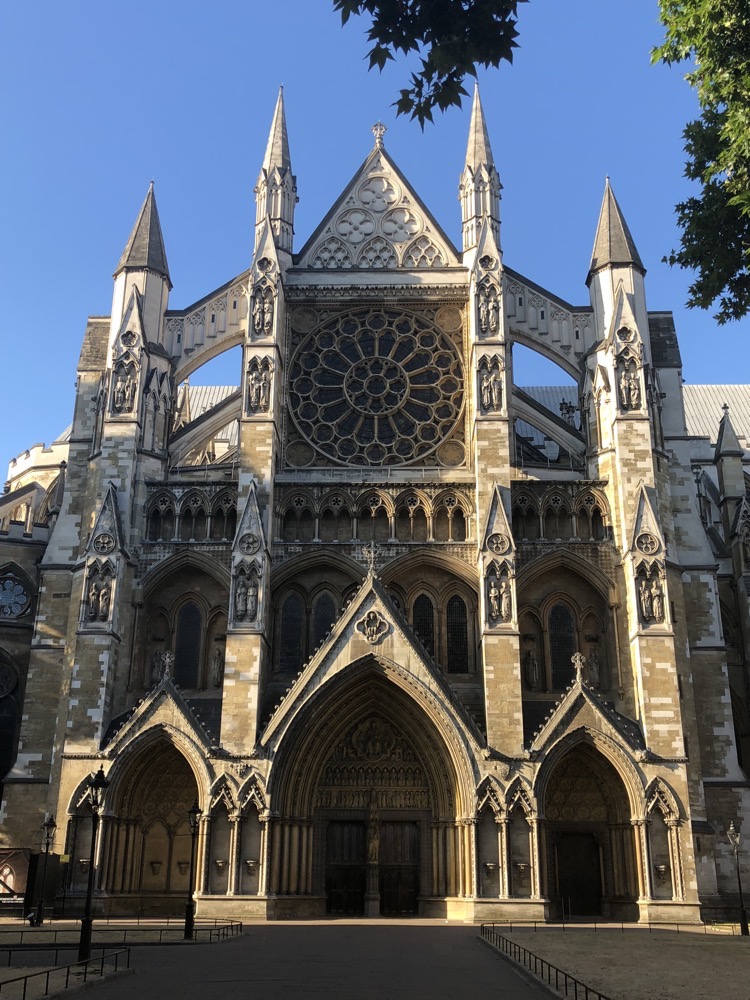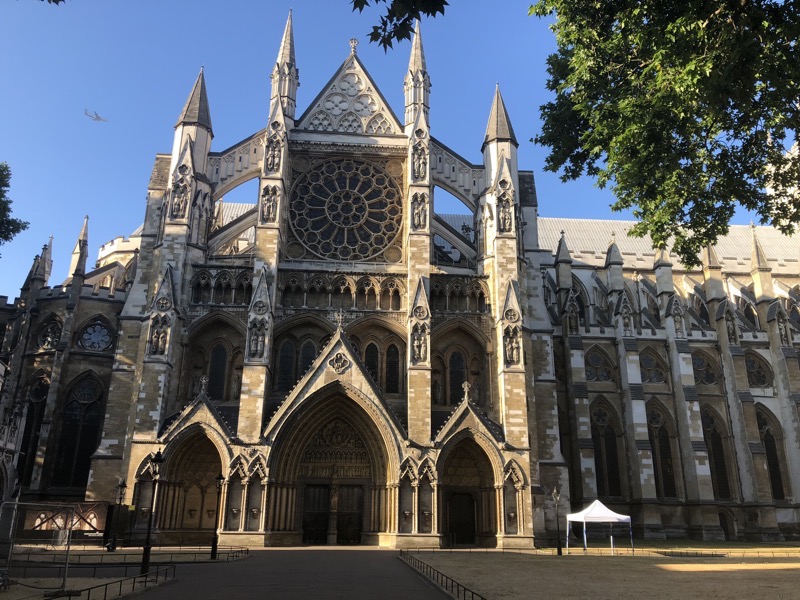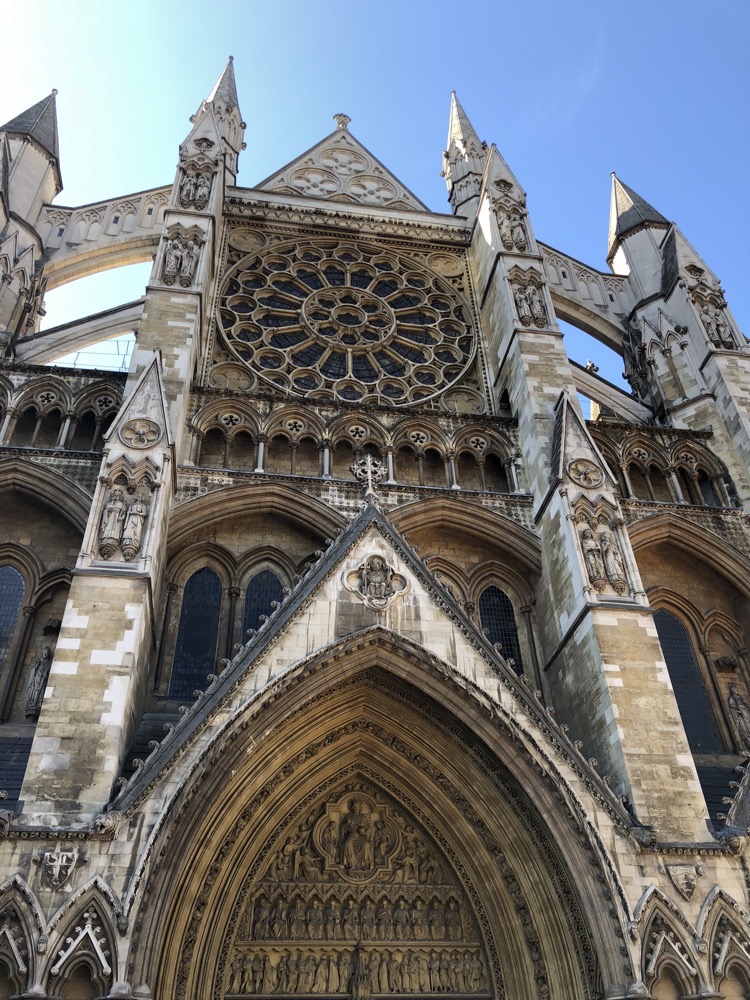 Anyway we go on in and are offered no map or guide booklet, but only an audioguide.  Sometimes I think audioguides are okay – they are great for some museums or art galleries and they can be awesome if you are travelling by yourself.  However, when you have several hundred people crammed into a medieval church all walking around with their heads stuck up their arses with headphones on listening to an audioguide in umpteen different languages – every single one of them will immediately lose whatever limited situational awareness they previously possessed and turn into bimbling idiots.  You have people bumping into each other, stepping back to look up at something and standing on each others feet and almost knocking each other over, swinging around to see something and bumping their stupid back packs into other visitors – or worse into ancient funereal monuments!  They're cheek to jowl shuffling along only half listening, with a slack jawed unengaged and bored expression on their face. Audioguides seriously suck in these tight, crowded environments.  Not only do they make for extremely inconsiderate visitors but they actually slow down the progression of the people moving through the spaces. People will slow down to listen to the audioguide at a designated point and not move through until they get told to do so – even if none of what they are listening to is relevant or interesting to them, as audioguides inherently cause people to worry that they may miss something 'important'.
The Abbey is both historically important and incredibly beautiful – there is no doubting that, but they have somehow managed to suck any enjoyment out of visiting the place.  I feel really quite spoiled that I first came here over 20 years go, before the cash registers at the front door, before the line ups of thousands of tourists and before the advent of the audioguide.  My first visit to the Abbey was solemn and introspective and it felt like visiting an important religious site… today, well it felt like an old musty stone Disneyland with a decided lack of mouse or music.
I still have favourite spots in the Abbey but don't see myself coming back here for a very long time – perhaps one day for a service if ever at all.  Seeing that you can't take photos in the Abbey anymore (I have plenty that were taken there years ago), I have a few stock pics to add in of my favourite spot in the Abbey – the Henry VII Lady Chapel with it's beautiful stalls and brass heraldic stall plates.
Another lovely newer inclusion was Stephen Hawkings memorial marker… and a very helpful Abbey volunteer who was saying repeatedly, "Here, underfoot is Charles Darwin to your left is Stephen Hawking".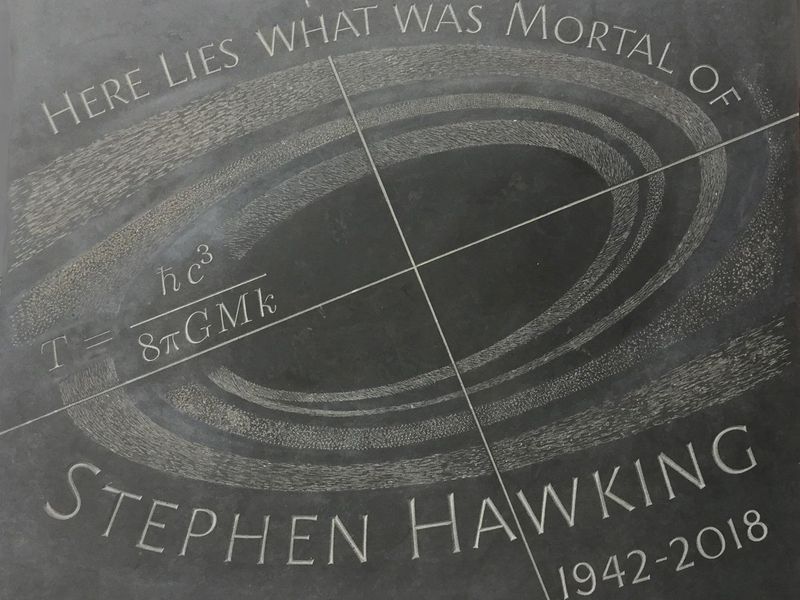 After seeing all the tombs and monuments – Elizabeth I, Mary I, Mary Queen of Scots, the Poet's corner (wonder if a memorial to J K Rowling will end up in there one day right next to Anthony Trollope or Shakespeare? #showerthoughts) we went out through the Cloisters and the obligatory gift shop.
We had intended to try and smash the Tower of London in before a late lunch today but the queuing meant that was not now going to be possible and we had to head back to the hotel to get stuck into some work that needed finalising before tomorrow's (today's meetings).  Which kinda worked out well, as it was going to get us out of this record breaking heat – 35C today and no AC in sight.  Spent an hour on a bus stuck in traffic to traverse barely a few kilometres (would have walked, but my back is not up for it atm) and spilled out of the bus feeling that the 35C heat was 'cool and refreshing'.  I shit you not.  London Transport – you have wilting OAPs and heat stroked tourists to answer for.  Get your act together!
Work stuff took longer than we expected and we didn't end up going out again until evening.  Jumped the tube and went for a wander down to Leicester Square and Piccadilly to do a spot of shopping and see the gathering hordes. Mr K's comment on seeing the M&M World, the LEGO store and the street performers: "Wow, this is like the London's Times Square isn't it?"  Me: "Yup, walk with purpose and hold onto your belongings."
We made our way up Regent Street to do some shopping and then came back again towards Covent Garden before ending up at Drury Lane to have dinner at Sarastro.  Ms Stephola brought me here a couple of years ago and I loved the place – extremely funky decor, wonderful live pianist or opera playing in the background, and amazing Turkish/Mediterranean food.  I thought Mr K would like it, so here we were and we were not disappointed.  We had a lovely meal in a cute little tucked away booth where we felt like the only patrons in the restaurant.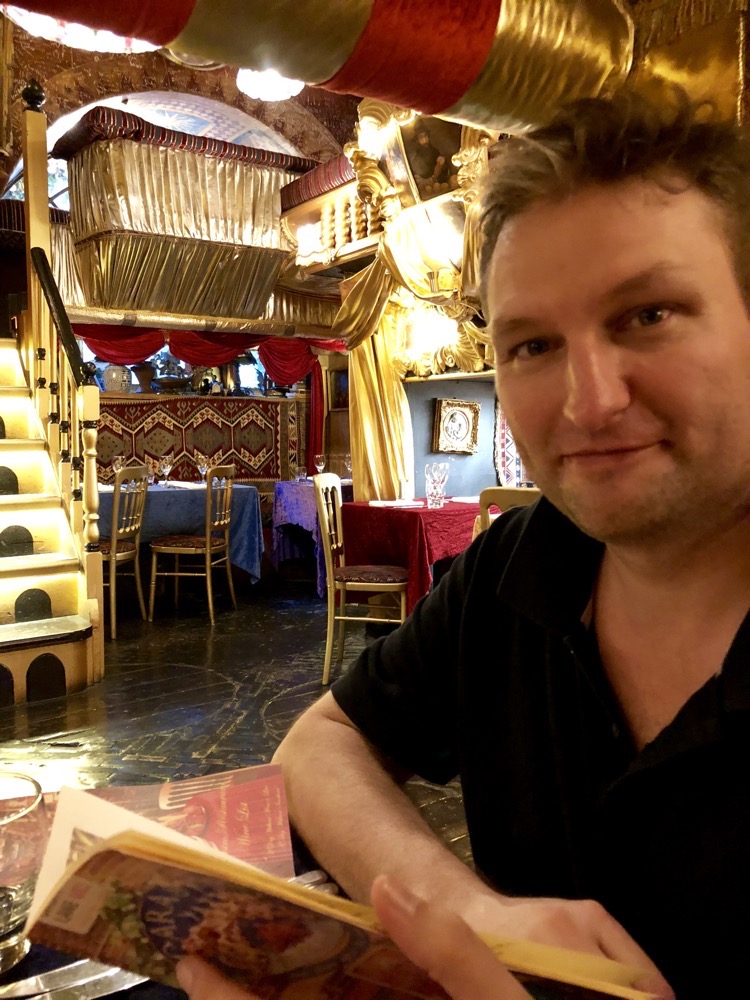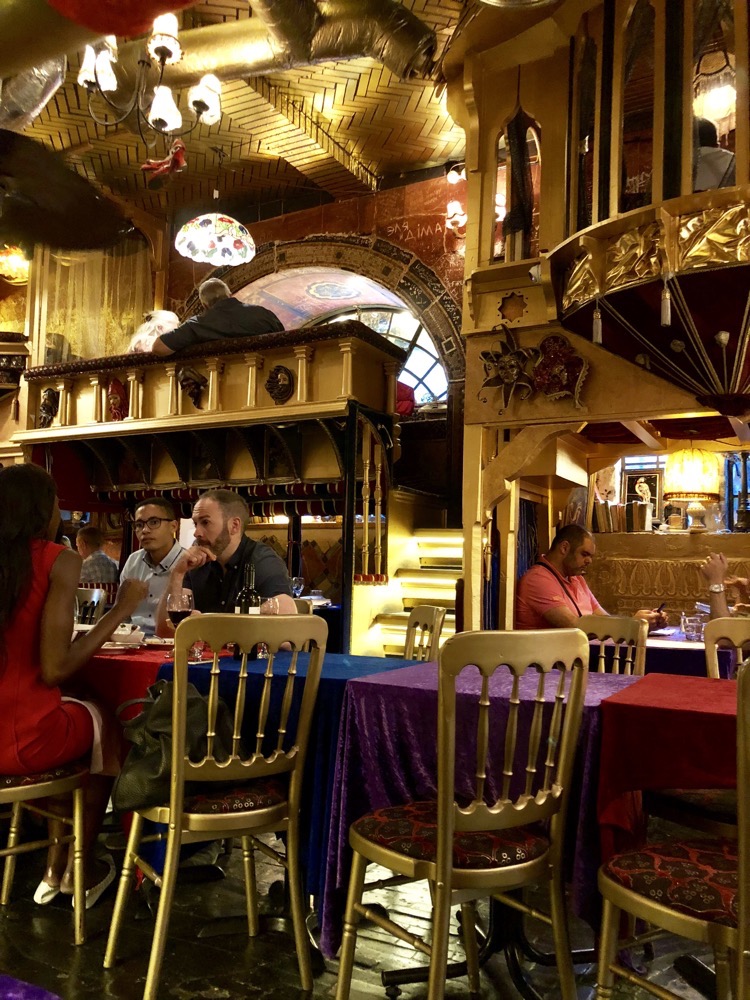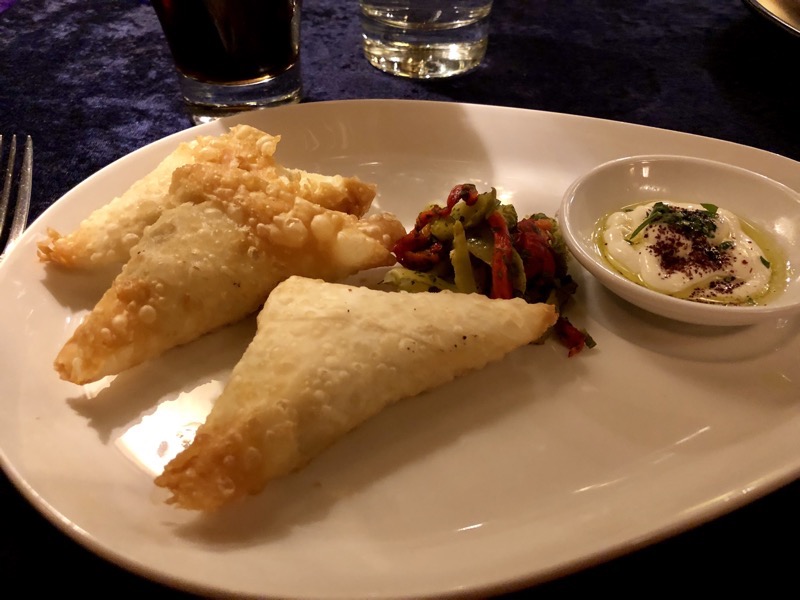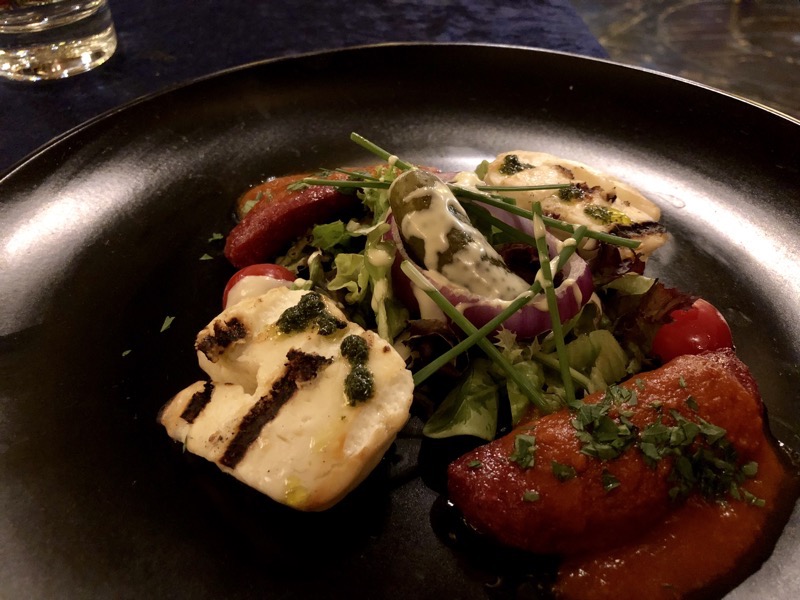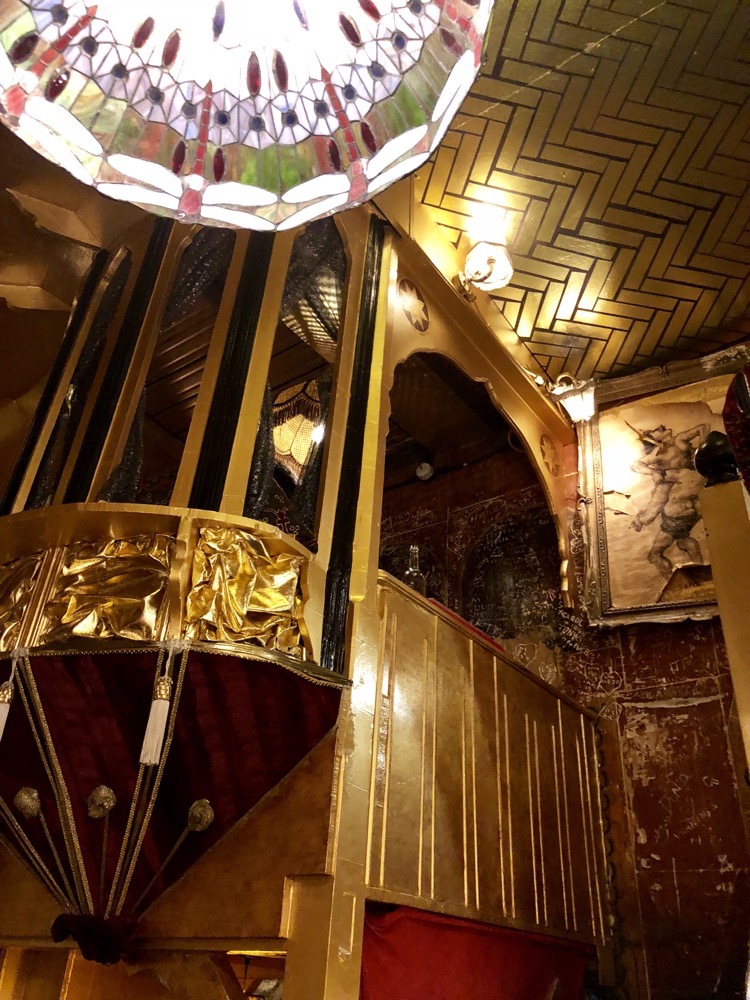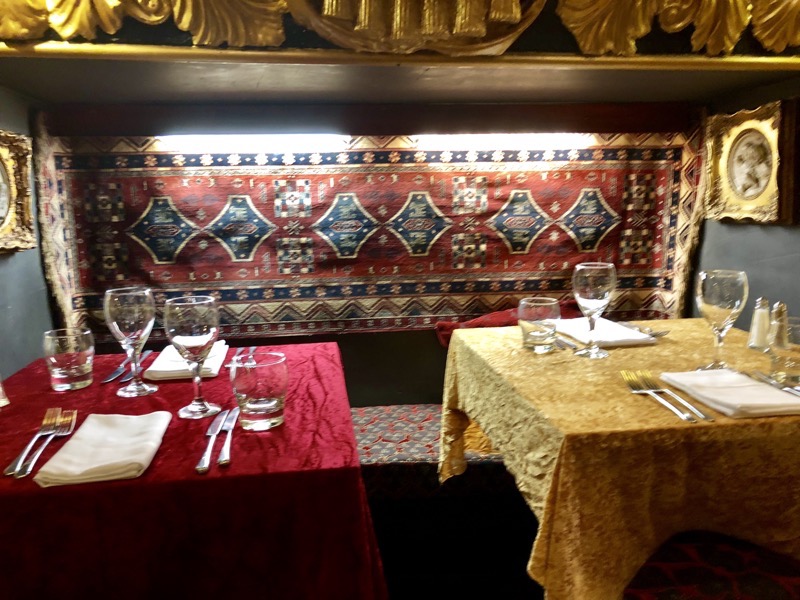 After our lovely meal, we went for a wander down past the Aldwych Theatre which is currently showing 'Tina – The Tina Turner Musical' (which is neither here nor there but we were just contemplating who on earth they could have found to belt out Tina Turner tunes all night, every night in a musical version of her life/career), when we saw a fox cross The Strand heading towards Drury Lane or possibly heading to the Waldorf Hilton. A fox. We saw an actual (presumably wild) fox crossing the street in central London – and all I could think was, 'I bet she's not impressed with this heat either'.
So after another lovely day in London that was predominately overtaken by work, we head back to our hotel to prepare for more work tomorrow!  (Though via Sainsbury's to pick up some pre-mixed G&Ts of course.)