After a big morning of meetings about creating liveable transport spaces, transport's role in securing employment outcomes, and links between health and transport options, we thought we'd have lunch and then a break from work and head to… the London Transport Museum!  😀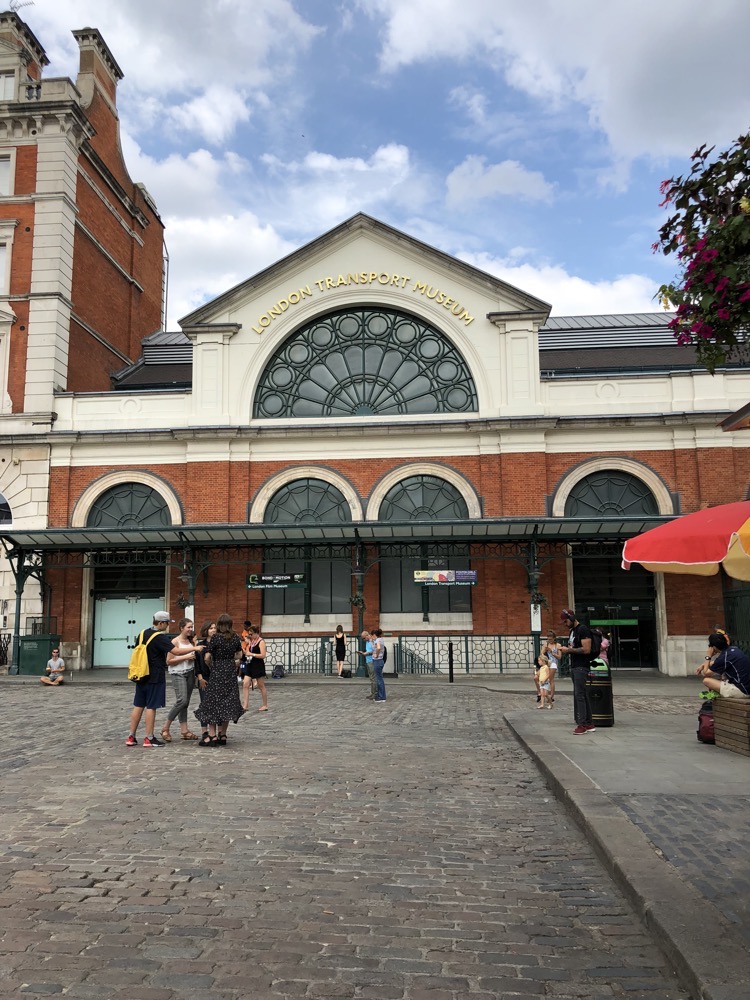 The museum is located in an old Victorian flower market right beside Covent Garden, it's a lovely out building, but being a large open steel framed empty space it must be one of the noisiest museums I've ever visited.  And while I understood why we were there – transport, duh – I had no idea why there were so many young families with children checking out the history of buses, trams, trains and subways in London!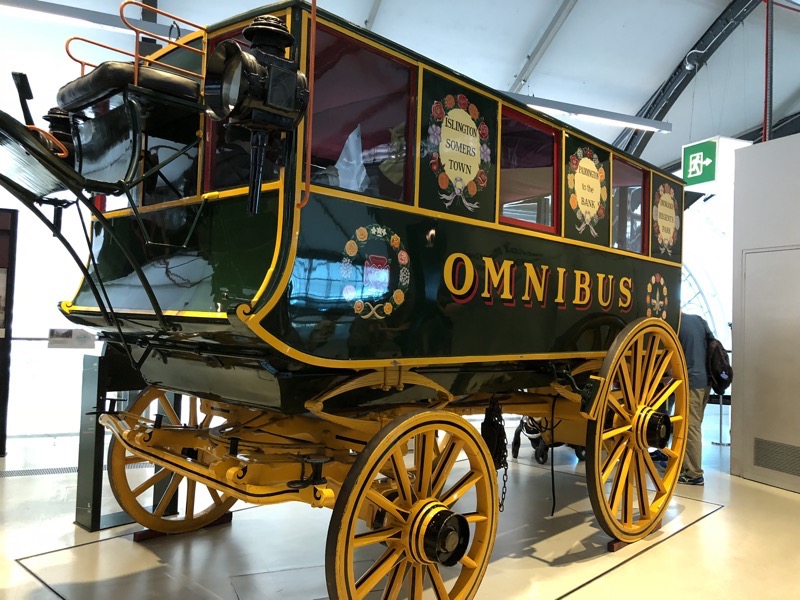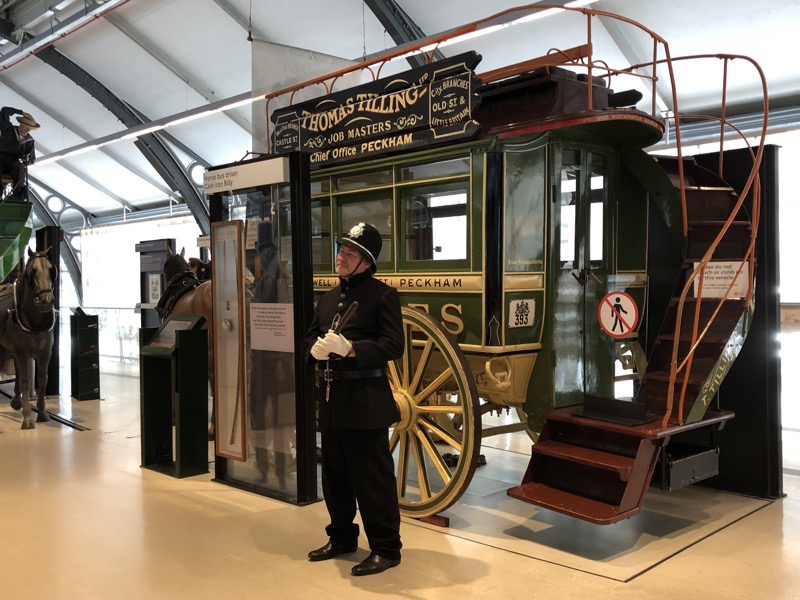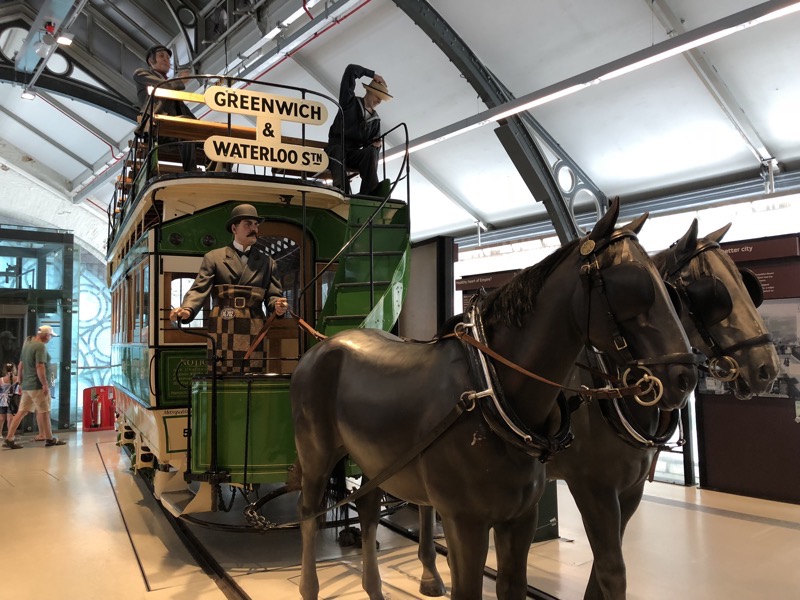 That is until we got in amongst the exhibits.  There was decided lack of any serious history being imparted here – a few tidbits on plaques around the place and a LOT of modern interactive museum exhibits specifically designed to engage kids… you know the stuff – spin this dial and see what happened over time with the tram lines, get your special London Transport Museum card stamped at every station and get a free sticker, and my fav, climb all over the mocked up bus/taxi/train thingy screaming with glee at the top of your lungs.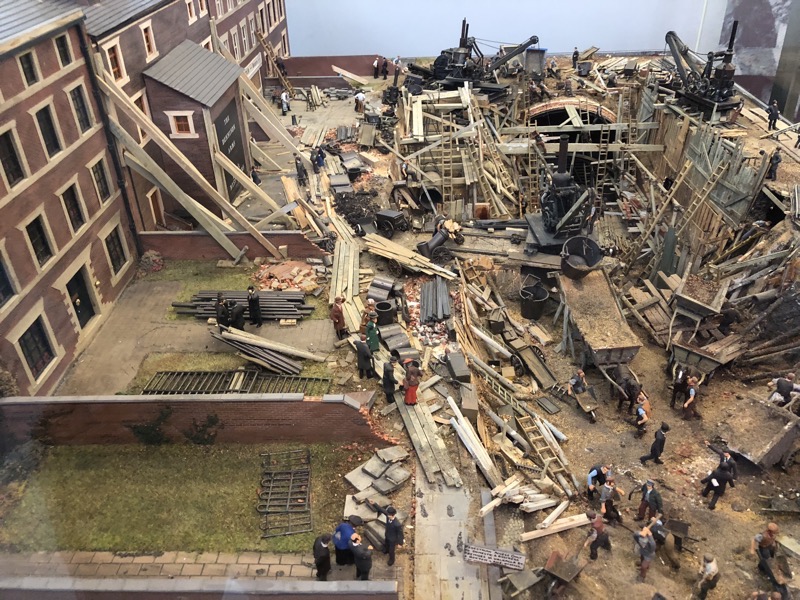 The most interesting things here were a few old photos with accompanying text – like this one below depicting an old London bus with its destination 'blind' which rolled out so the driver could change the visible sign on the outside of the bus to indicate where it was headed.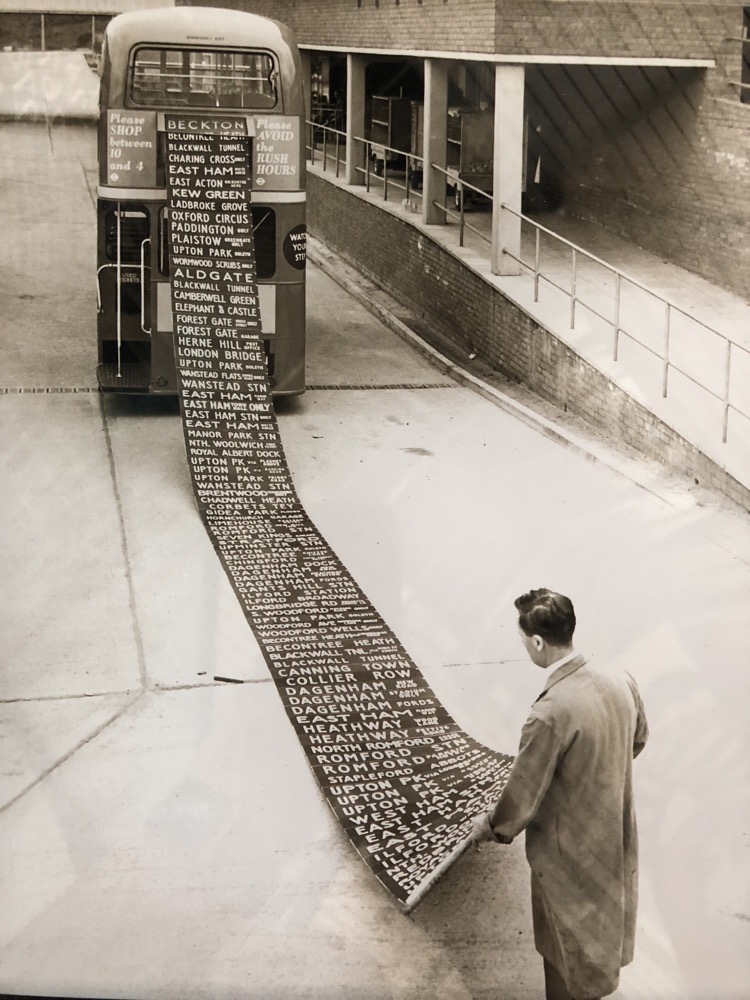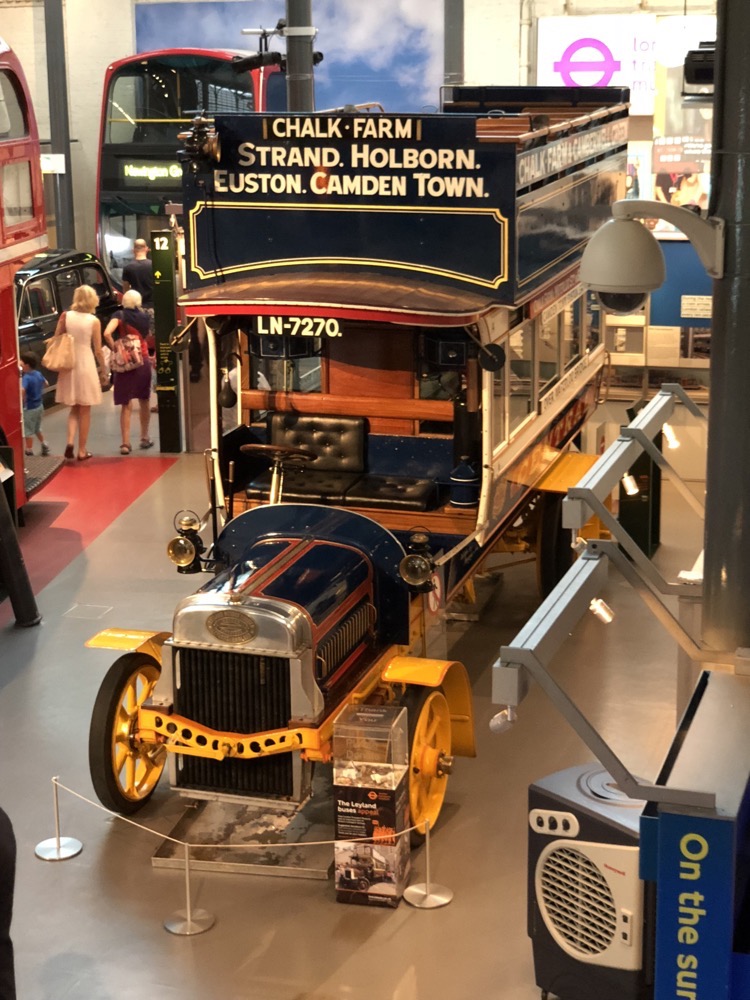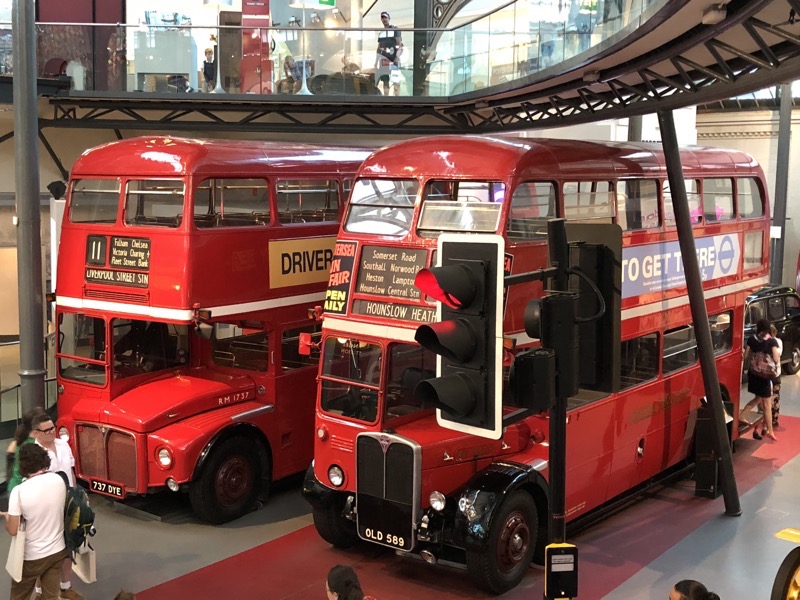 But mostly the Museum seems to have let the interactive entertainment nonsense overtake the dissemination of historical information bit.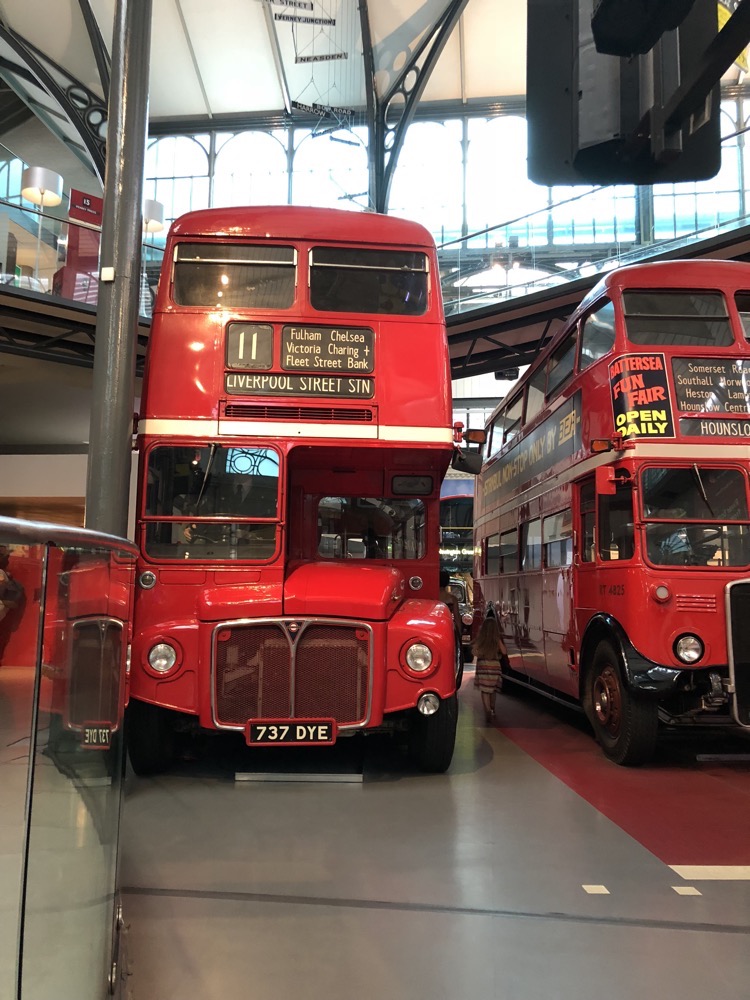 This guy was amusing – the original transport entrepreneur overtaken by Uber imitators perhaps?  Fell flat on his arse… wonder why.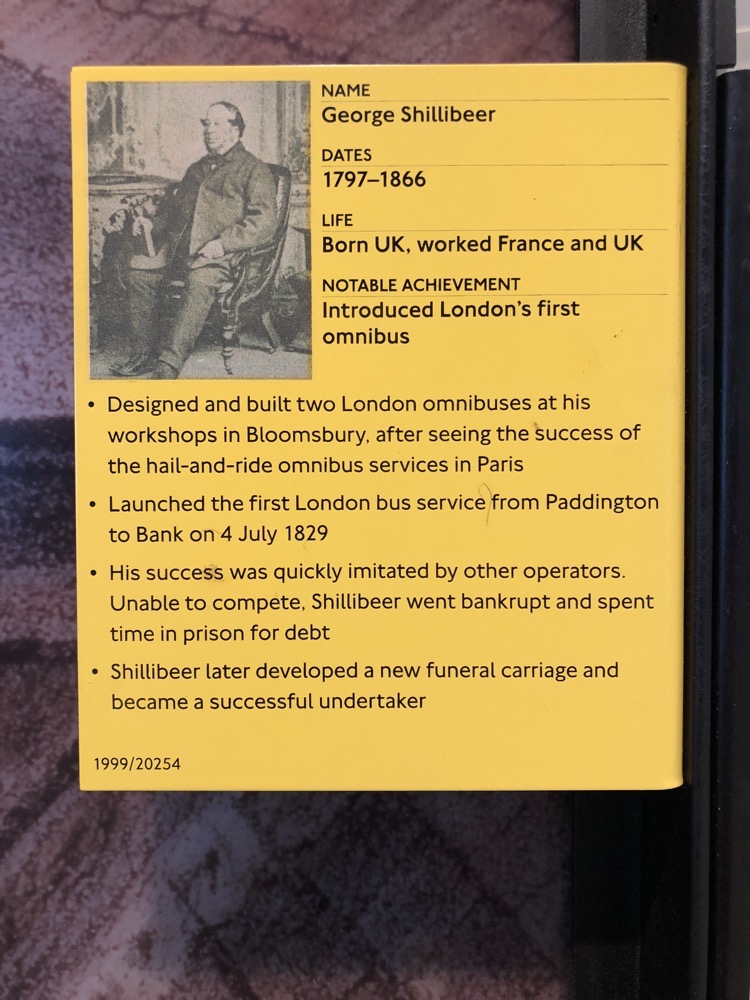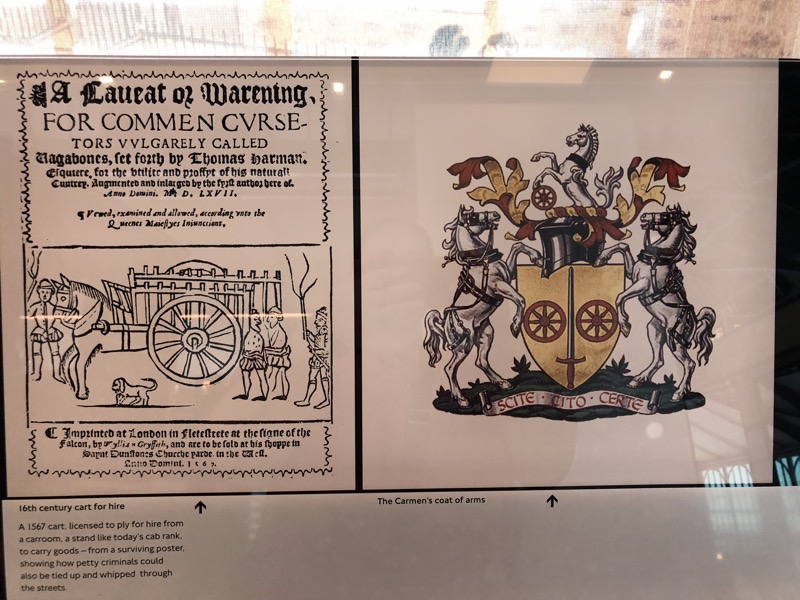 By now it was about 3:00pm and we were hoping to head over to the Globe Theatre for a tour at 4pm tour with LukenManda.  So, having taken all the buses, trains and other forms of transport available, we thought we'd try out the cross river ferry service which went from just down near the Strand across to the Globe… or so we thought.  What should have been a 4:05pm ferry with two stops to the Globe (which we arrived 20 mins early for) turned into a 35 min wait for a ferry that never came and then being shepherded onto a ferry service that was going NORTH BOUND which then loops about and heads back to the Globe with four stops on the way.  FFS… we didn't actually get there until 4:40pm.  Crazy.  If anyone reading this has ever been on a Brisbane CityCat, you won't understand this, but the Thames Clippers 'river bus' services are these huge old barges that take forever to manoeuvre to and from the pontoons and by the time we got there we were completely over it.  The staff make the transport SNAFU extra special by not telling us what happened to the service we were actually waiting for and as we were getting onto the ferry and I was confirming that it was indeed going to the Bankside stop for the Globe, responding with an indifferent, 'Yeah, I think so.'  Oh we have so much confidence at this point..
Anyway, we eventually got there and just made it to our Globe Tour.  The tour of the theatre was a bit… short and lacking in history.  Yeah, I'm thinking how can that be – we are talking about an Elizabethan theatre here, but our guide, Simon, focussed largely on how this reconstructed building was willed into life by Sam Wanamaker back in the '80s/90s and how modern acting companies are created and their productions are working now.  So scant little information on Elizabethan theatre practices and historical tidbits.  As such, this was a little on the disappointing side for me.  I'd have preferred to hear more about the socio-political impact of the theatre on contemporary Elizabethan audiences etc rather than how they are directing, casting and producing plays today in that space.  Oh well, still an amazing building and I'm sure one day I'll be back to see a production here – they are doing Othello at the moment but because of our work commitments while we were here, we had only very briefly looked at seeing what was on several months ago, and then failed to follow up on it.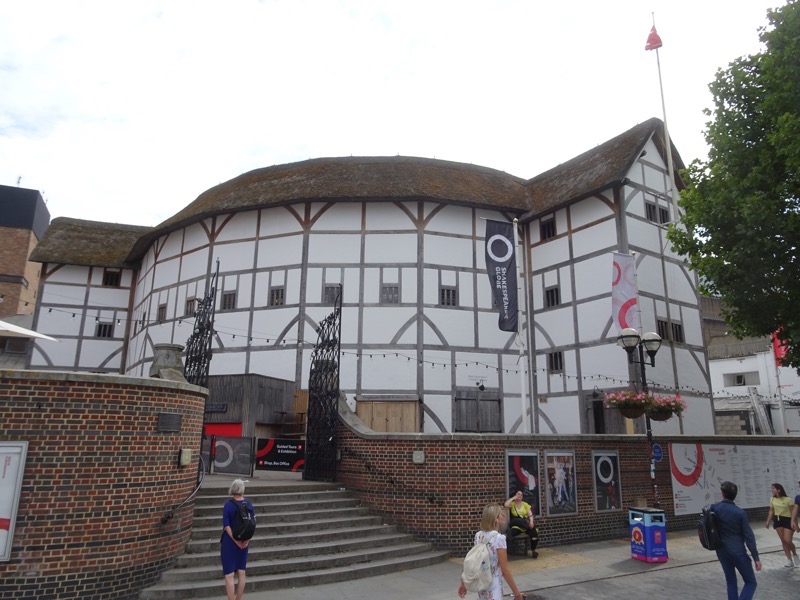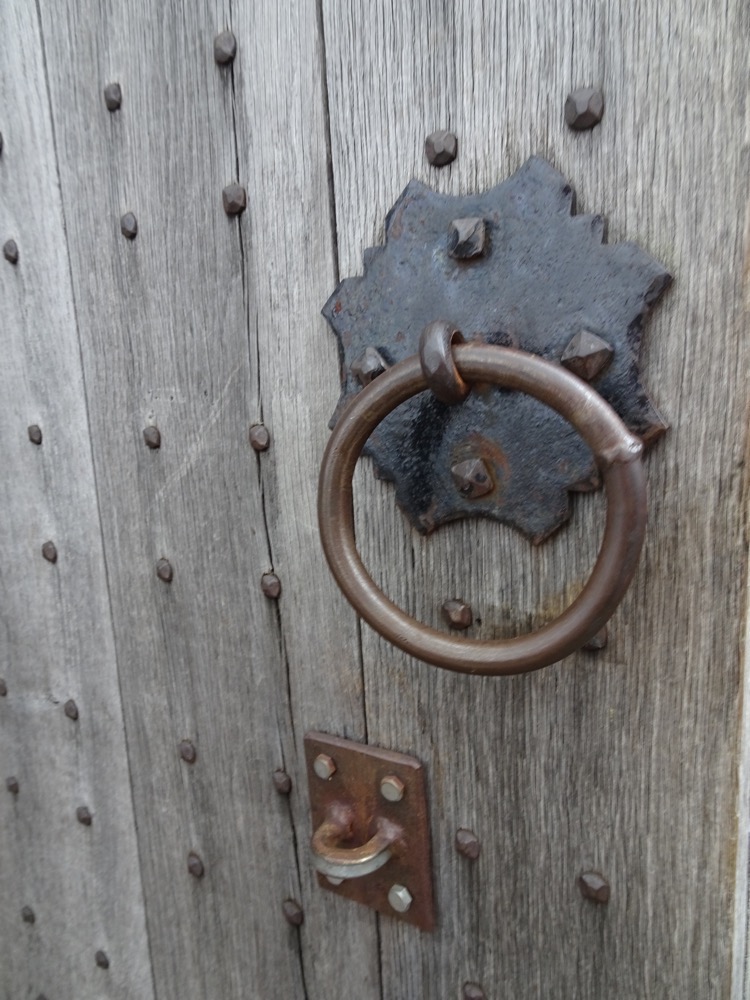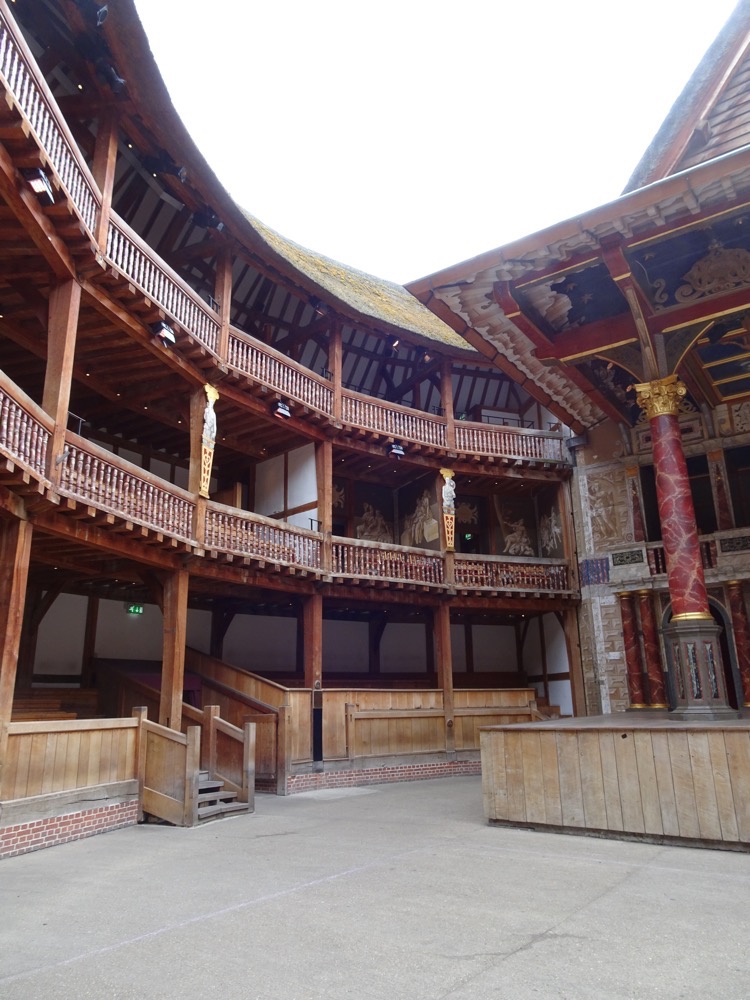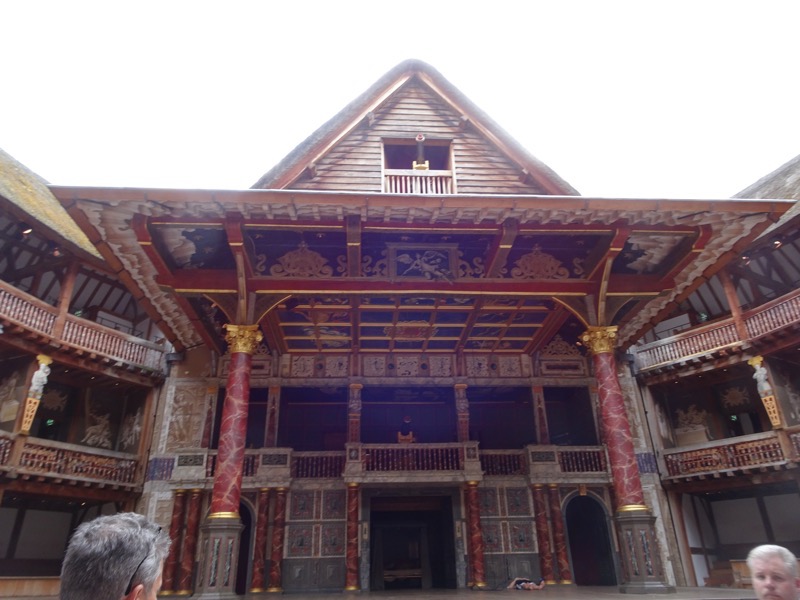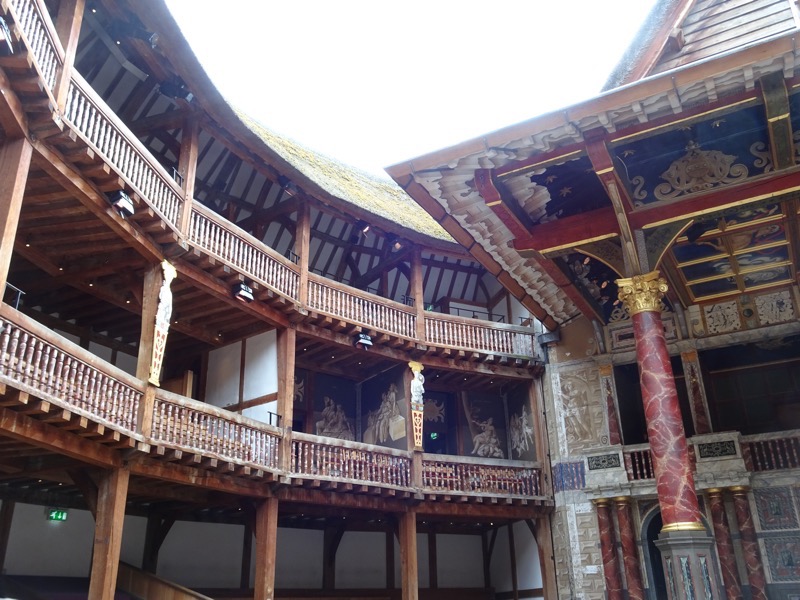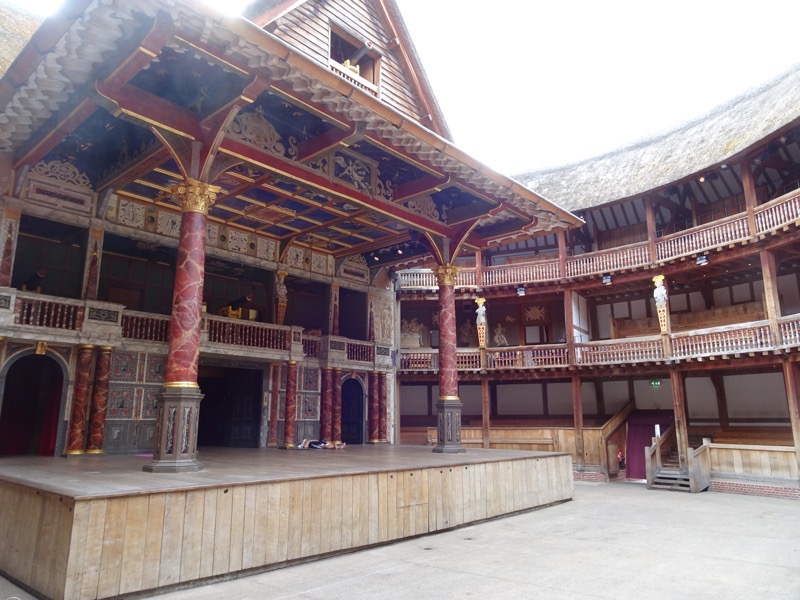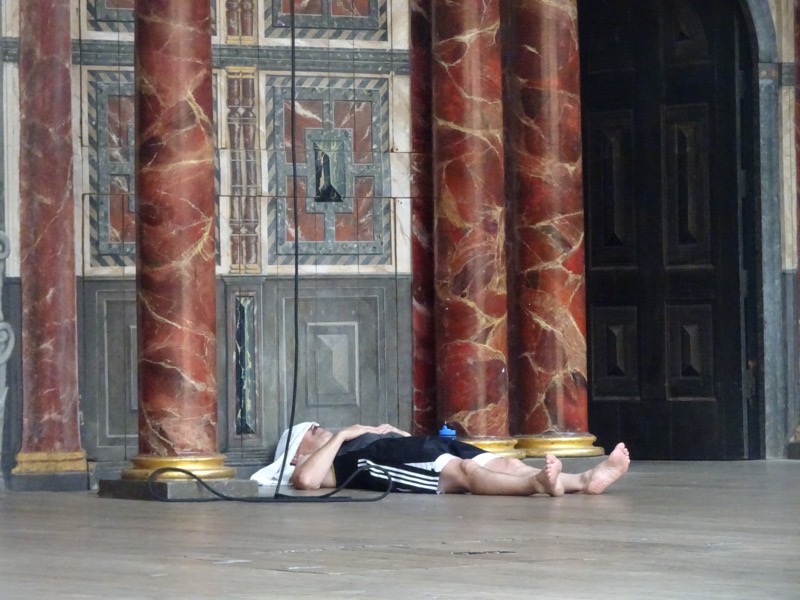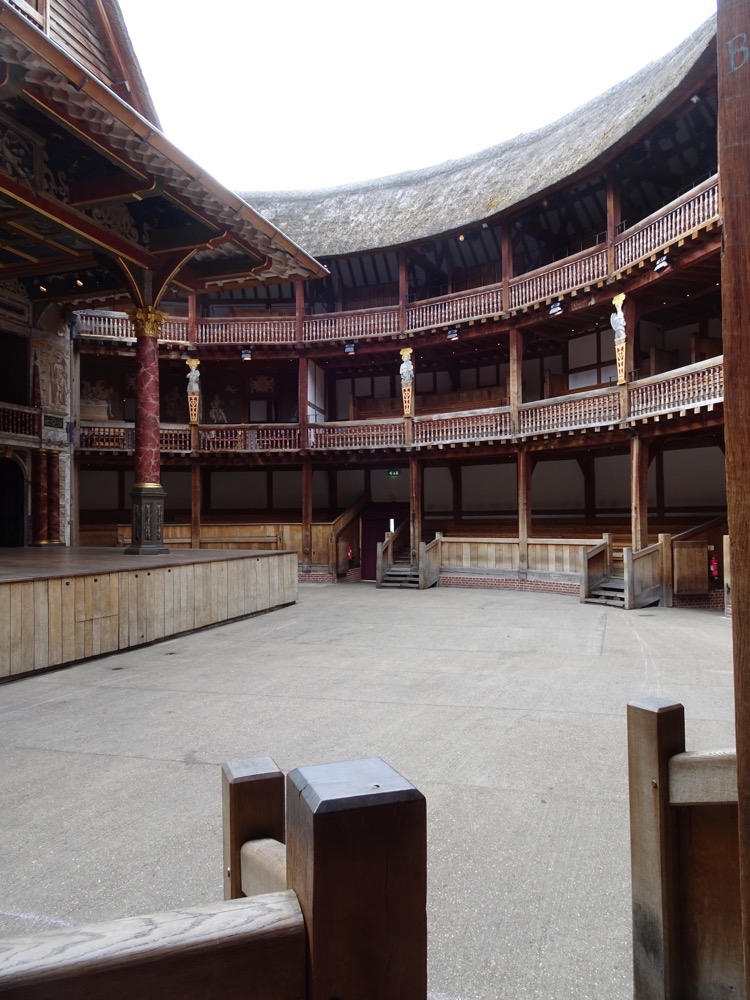 Oddly, it feels very much like bing in the Pop Up Globe in Auckland and gives you an appreciation of just how well the designers of that venue have done to replicate this incredible theatre in it's temporary format.  The dimensions are the same, the intimacy of the space is the same… I highly recommend any Aussies who didn't manage to see it in Melbourne, try to get along to see it in Sydney when it opens soon.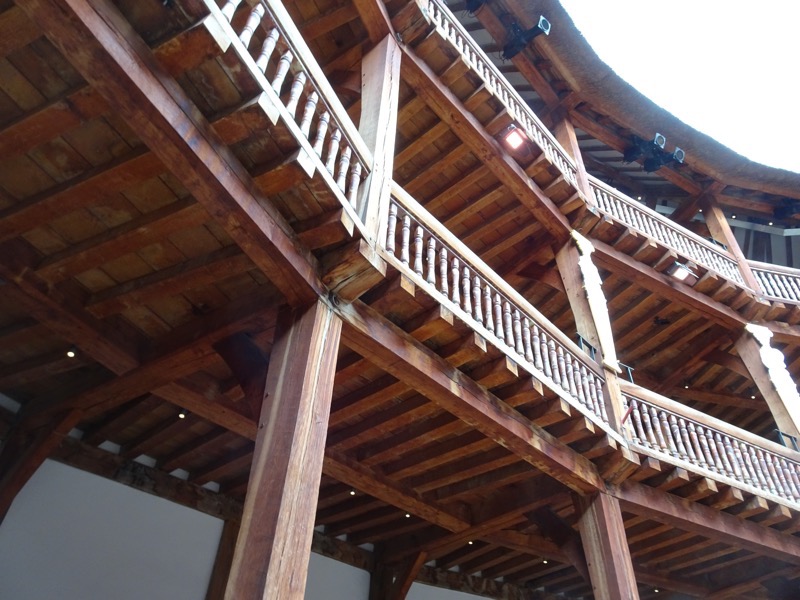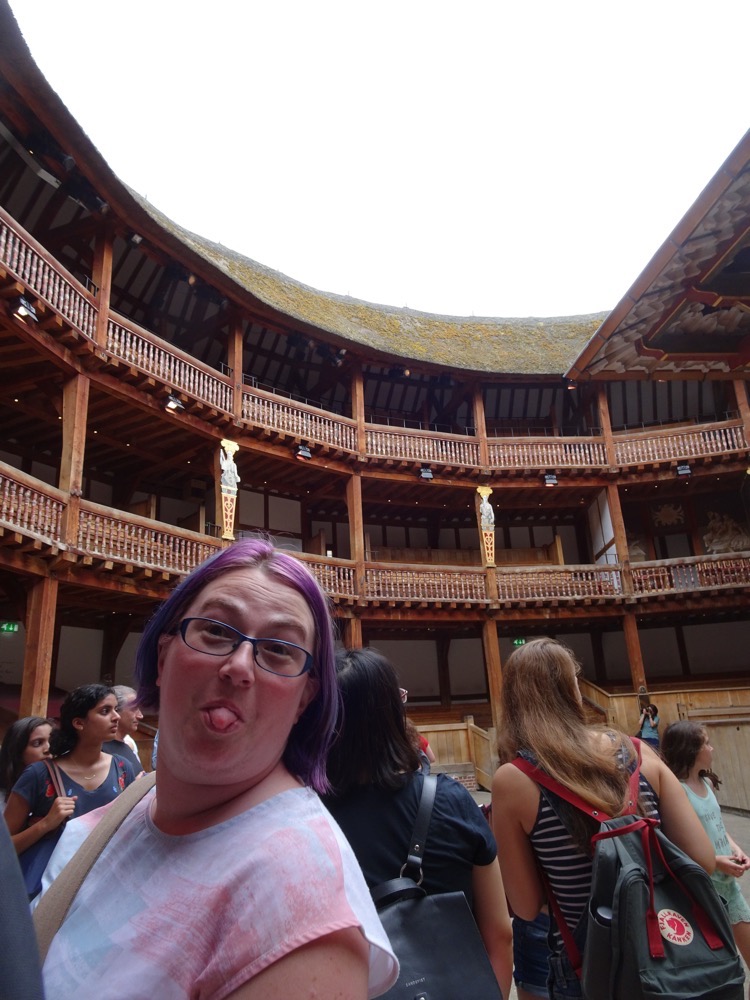 After our (rather short) Globe tour it was time to skip through the gift shop and then jump a black cab and head back to Covent Garden to catch up with Joey Jo Jo over a jug of sangria.  🙂   Popped into a little Mexican restaurant I found here on my last trip called, (what was it called, again?) – Cafe Pacifico.  Great little cheap and cheerful place with lovely food, but rather busy and very noisy.  Sorry Angus, Dad had the chimichangas without you!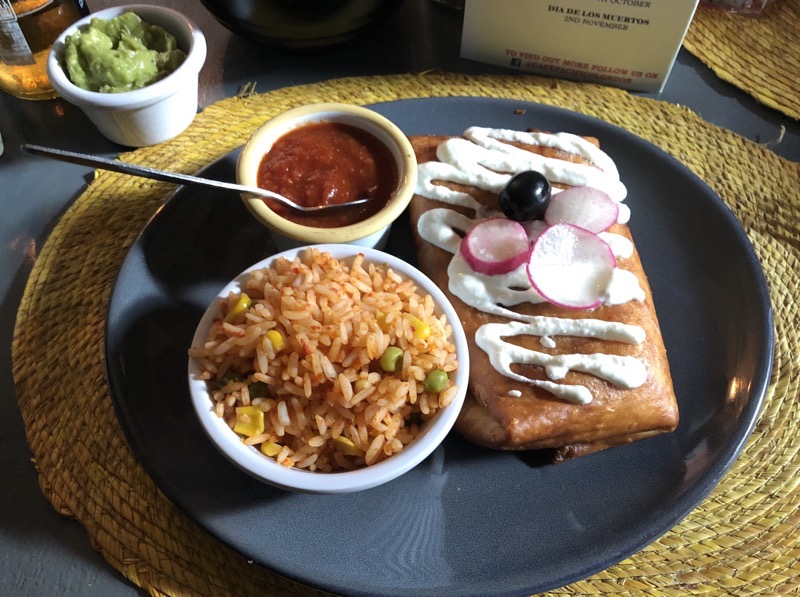 We had our meals and went hunting for a pub for to have a quiet pint or two… whereupon we were joined by Mr Eleganza himself, KevZedBaby! was finally in the house!
It is always lovely to be able to catch up with friends while travelling, and this trip has been full of friends (well, you know, work and catching up with friends). We had a few quiet drinks and shared stories about each other's crazy lives, before having to call it an early night. Big hugs guys, thanks for taking the time to come hang out with us, even for just a few hours.
We were hoping for an early night but this work/travel stuff can be pretty damn draining when you're trying to smash in some sight seeing too… so it was well after 12pm before we turned in.