Today we had planned to catch up with LukenManda to go out to Hampton Court Palace.  I love that our travel plans have coincided with friends from home who live 1500kms from us also being here so that we can go do something cool together.  Had we been a little more organised and the fates aligned a little more in our favour, we'd be hanging out with Christine too – alas, she won't be here until a few days after we head off from Southampton.  #AussiesAndKiwisDoTravel
Anyway, off to Hampton Court for the day.  I won't bore anyone with any of the history – y'all know it inside out.  This is my third or fourth visit here, I'm honestly not sure but I love the place and it's Mr K's first visit so we couldn't not come.  🙂  Have I mentioned how much we love Google Maps ability to tell you the quickest way to get to where you're going?  Used it a LOT in Europe last year and it's extremely handy…
We had a great day wandering about – saw all the things, experienced all the exhibitions and even took a dray ride around the park (it's quite hot for London – and London does not deal with heat; air conditioning in these old buildings would be impossible).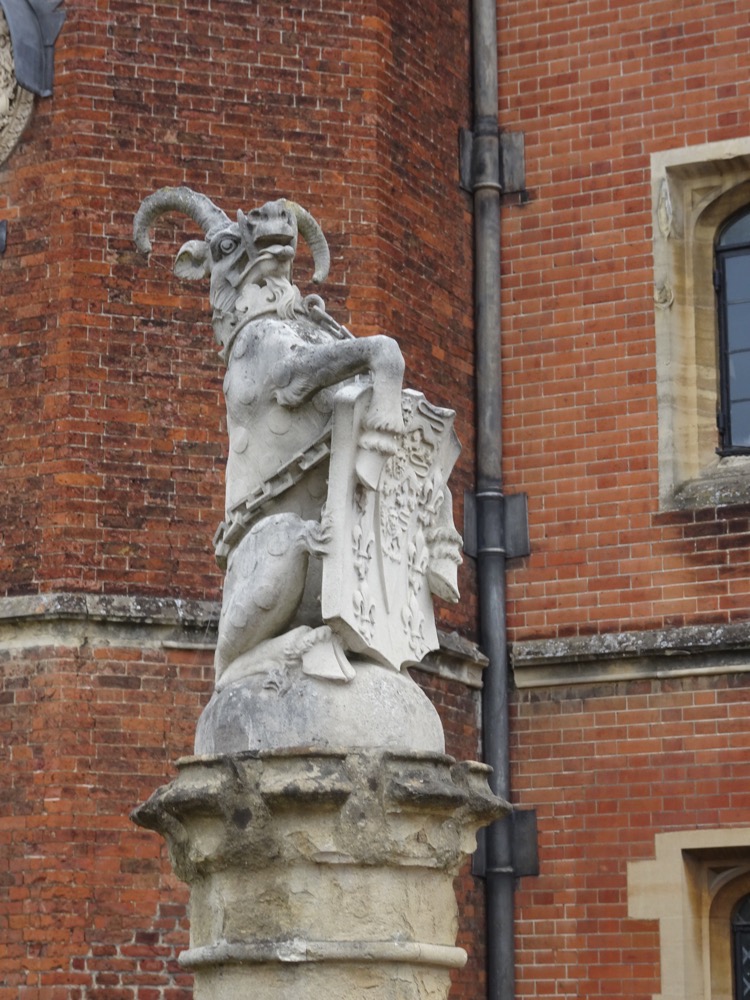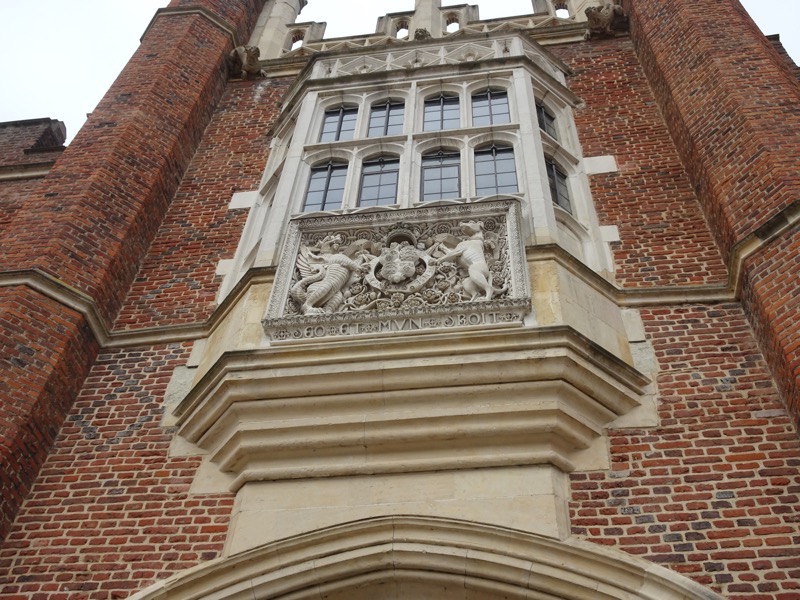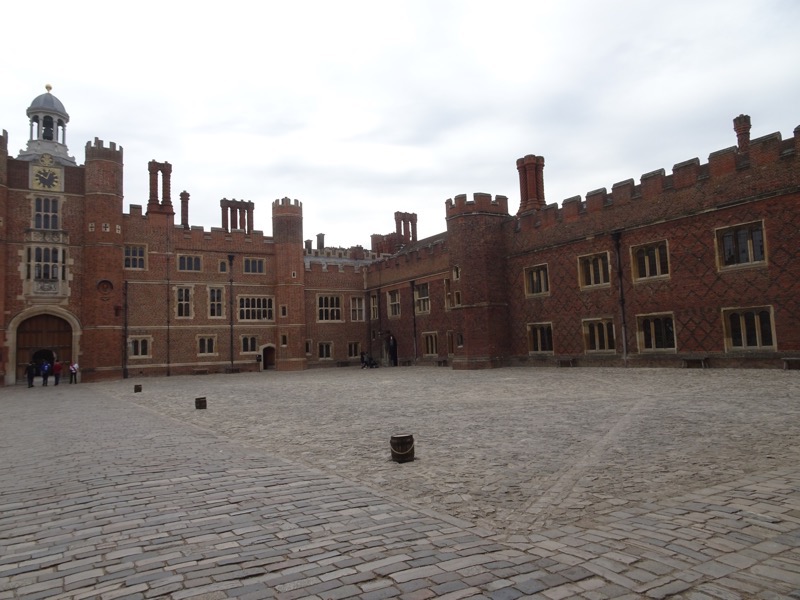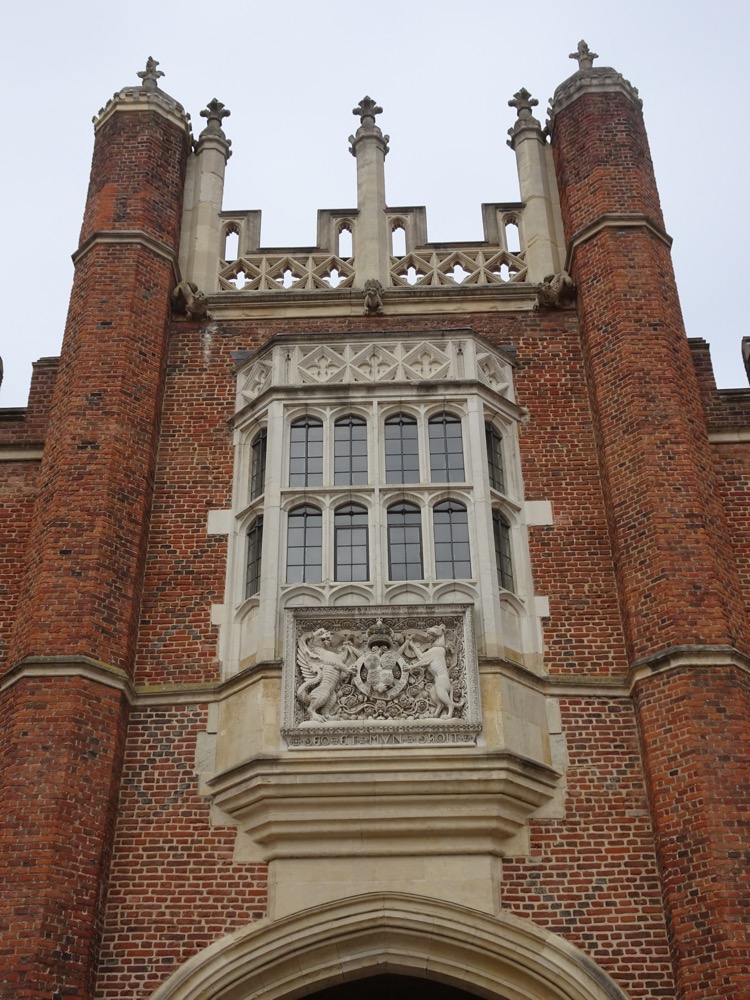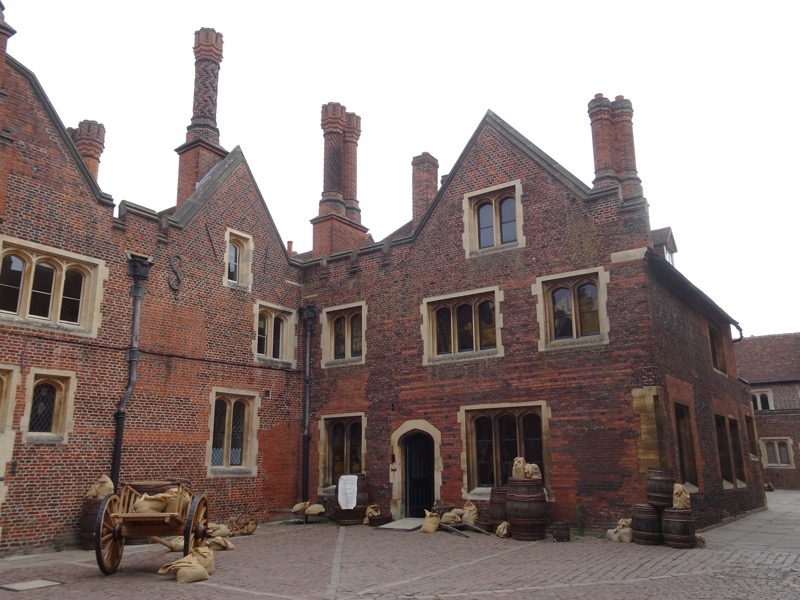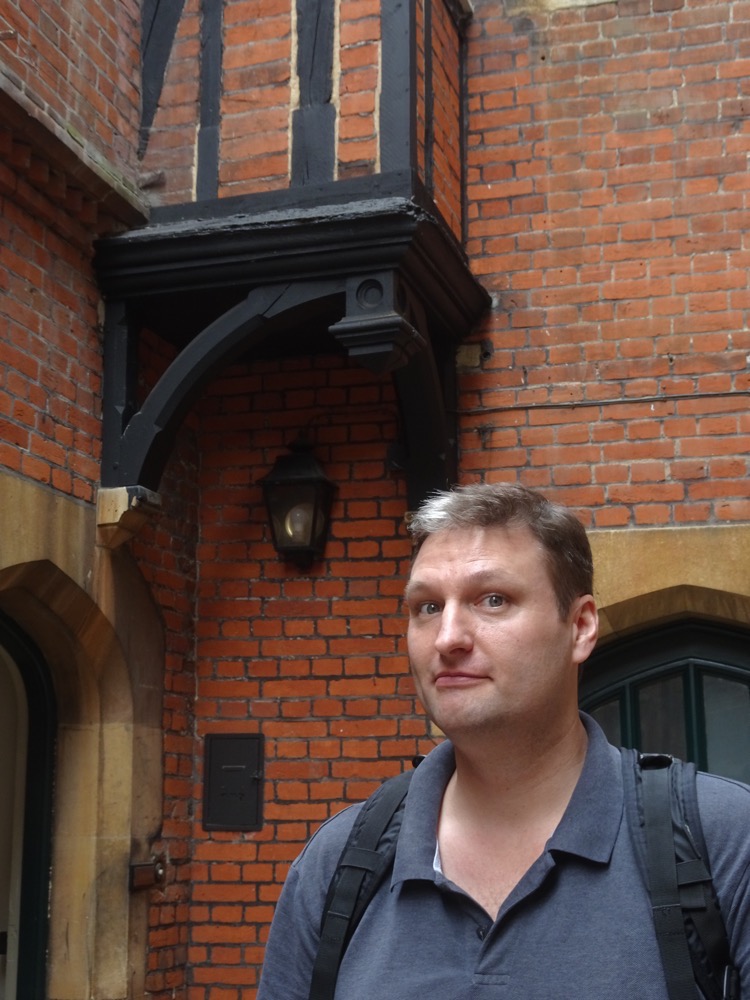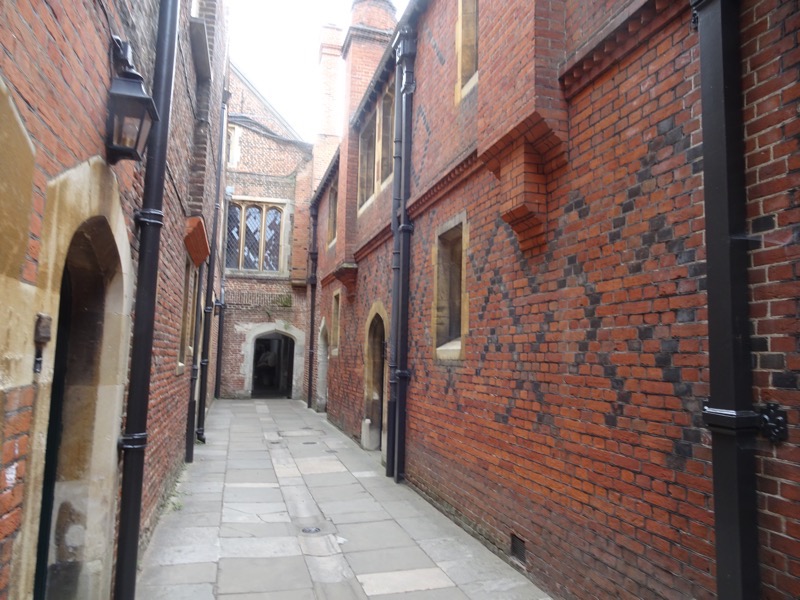 Tudor Kitchens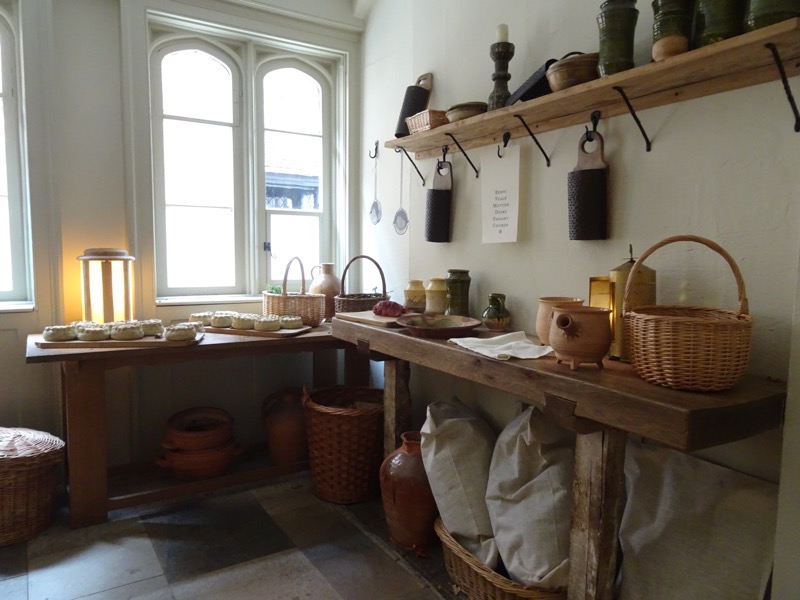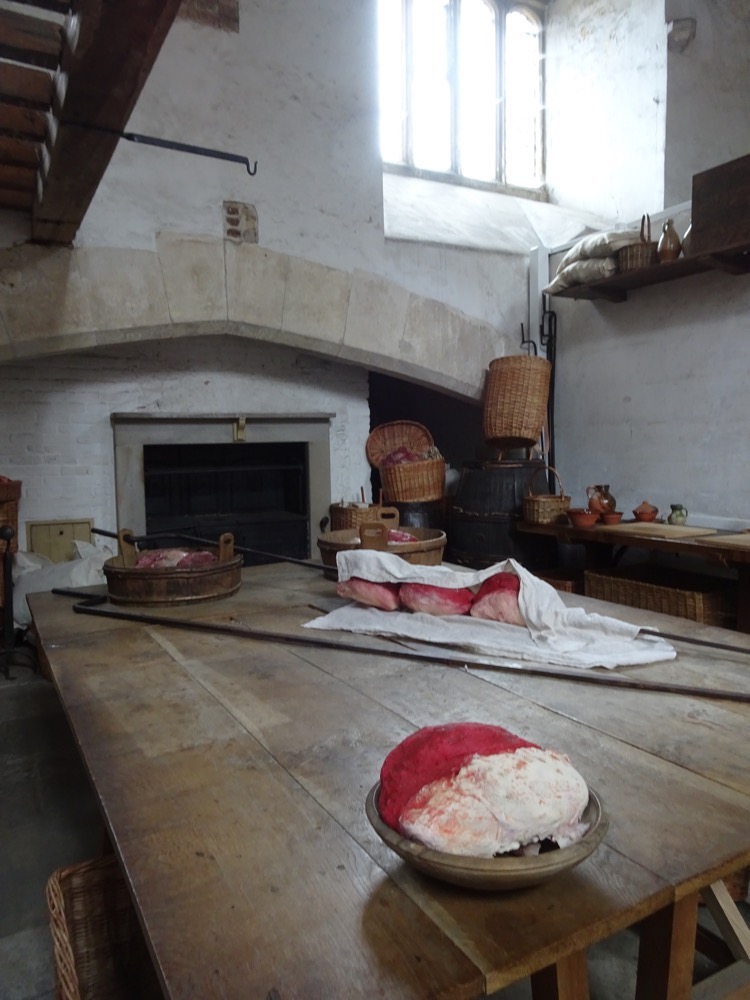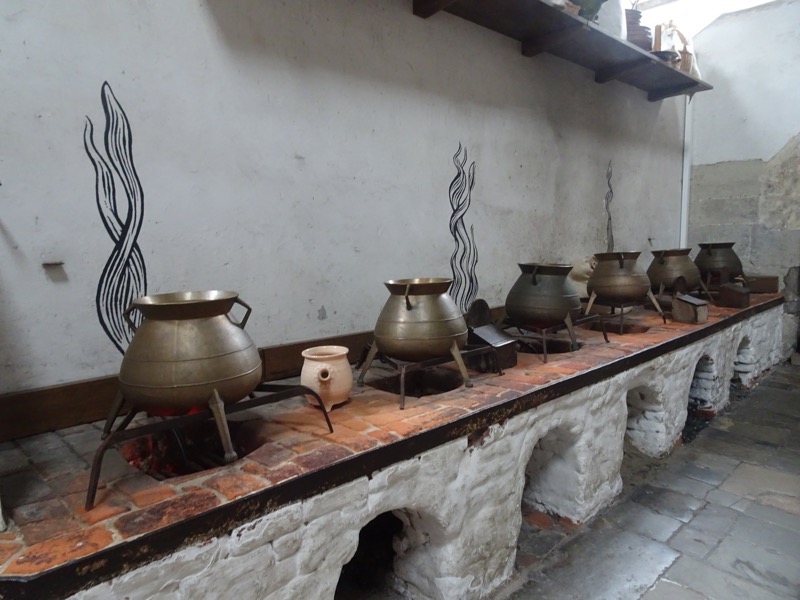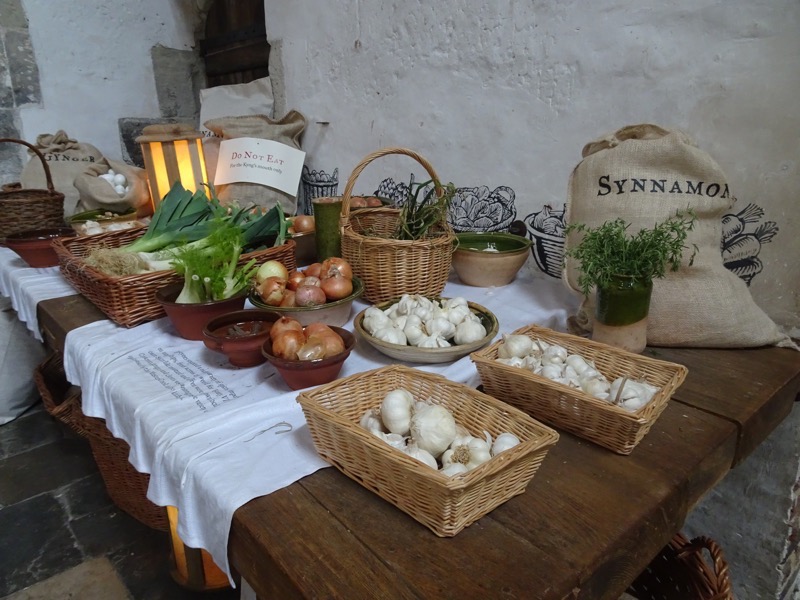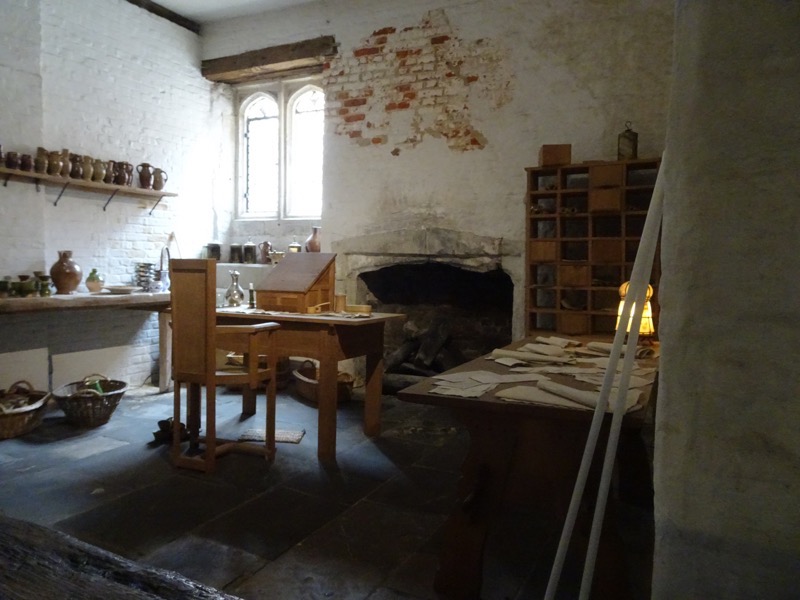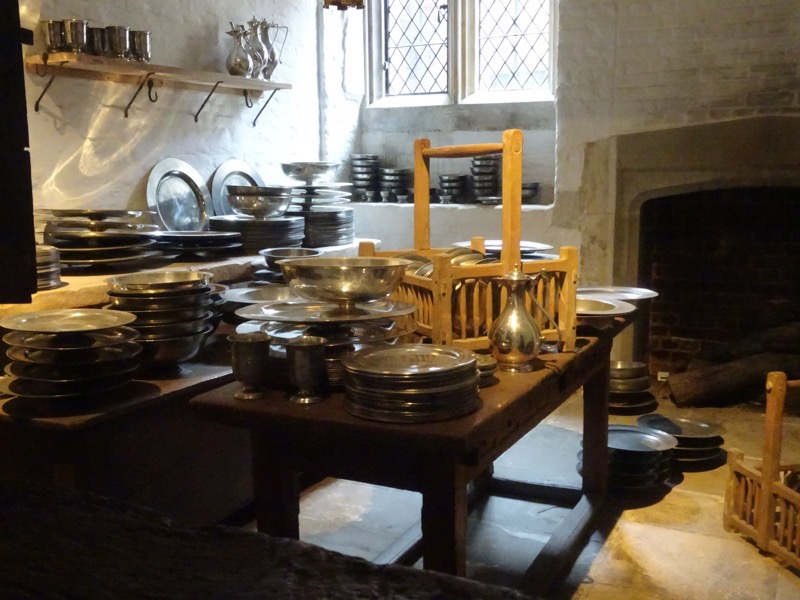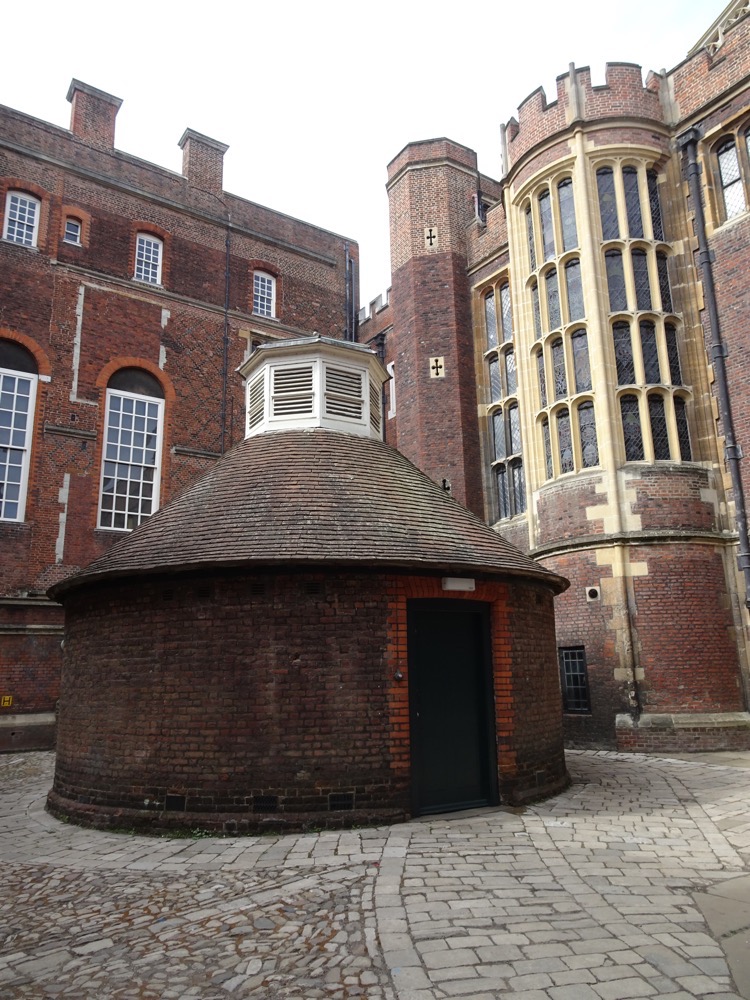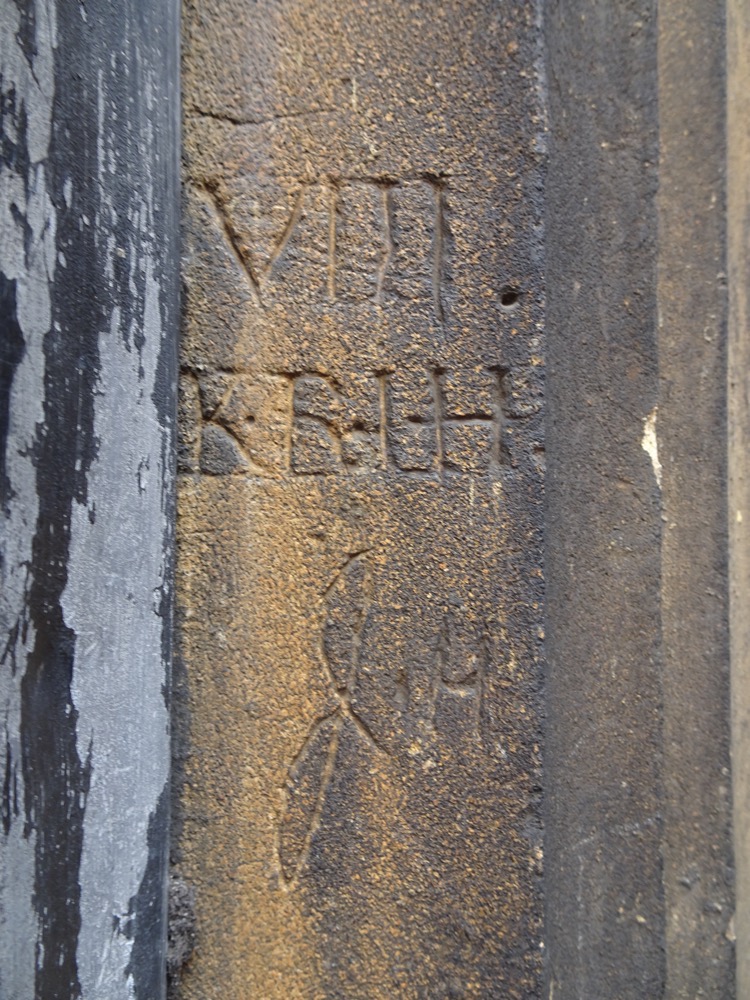 Kitchen herb gardens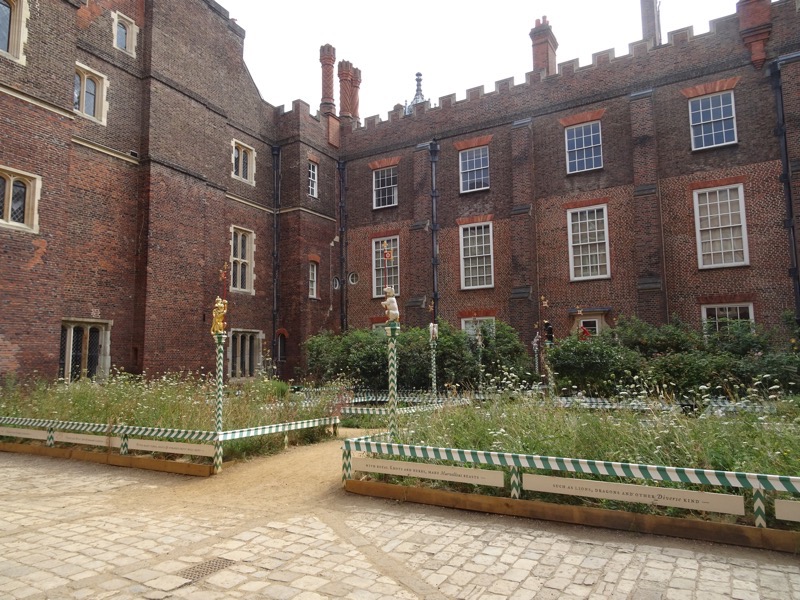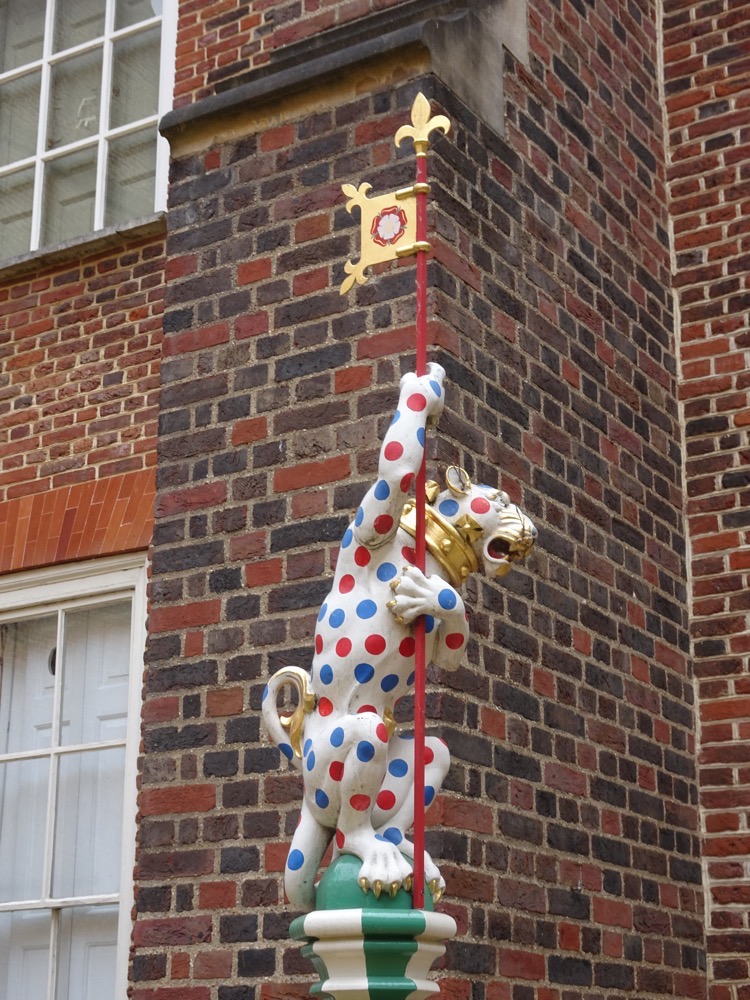 Formal fountain courtyard added during the William and Mary extension to the Palace.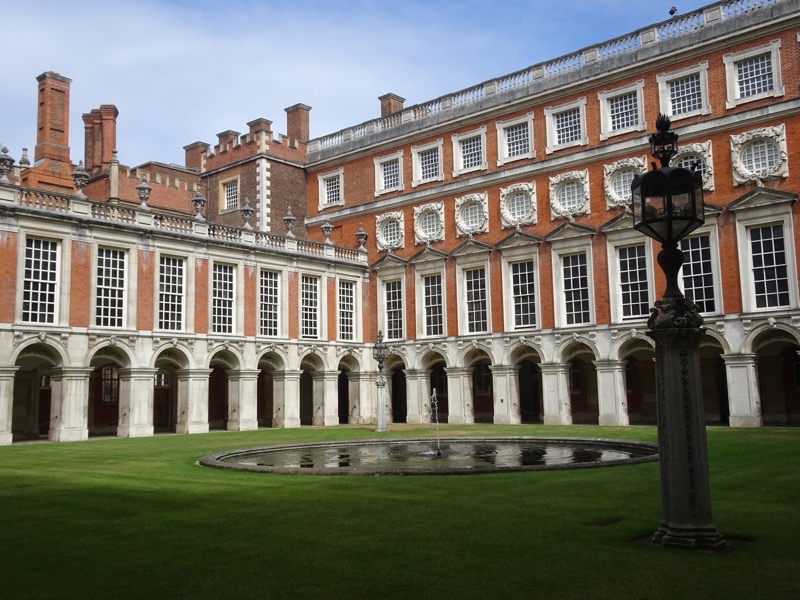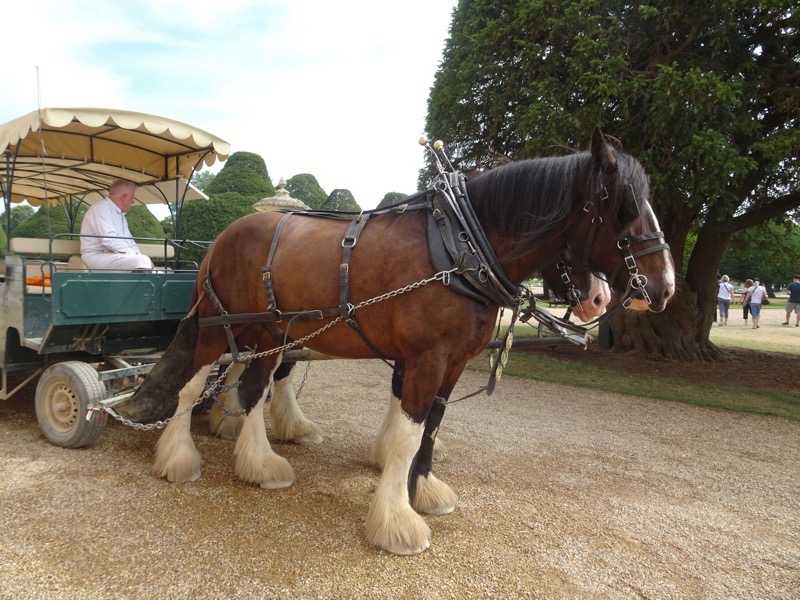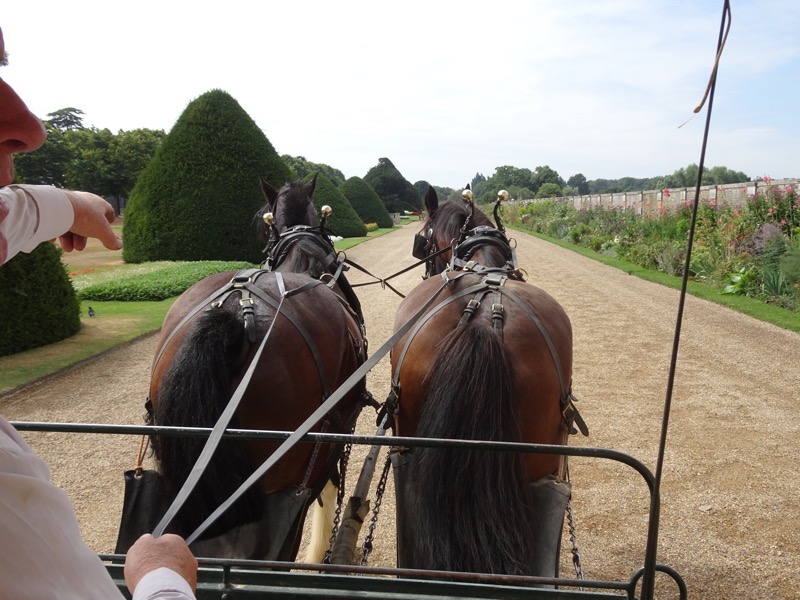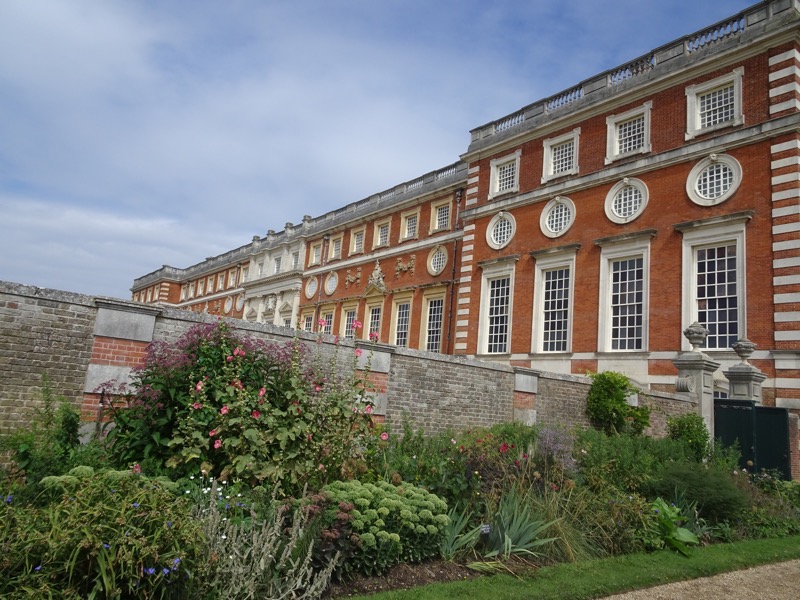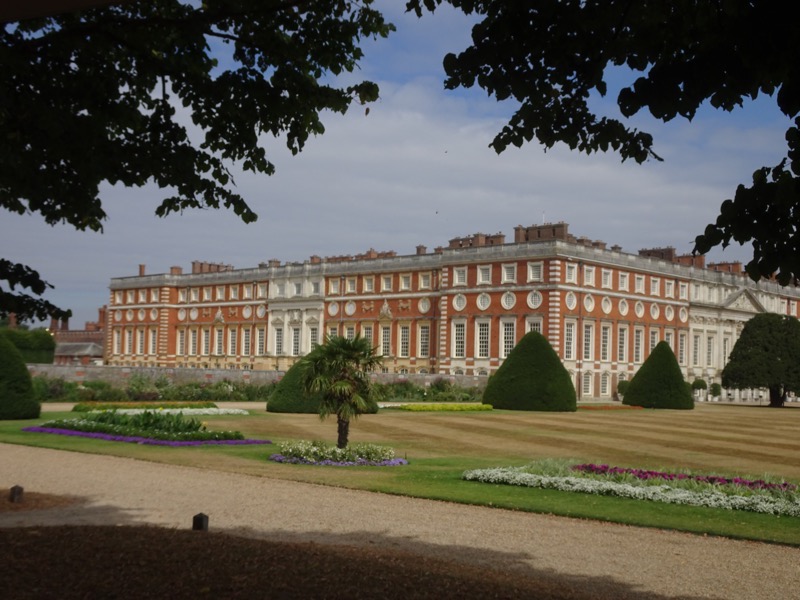 Astronomical clock… no cuckoos much to Mr K's dismay.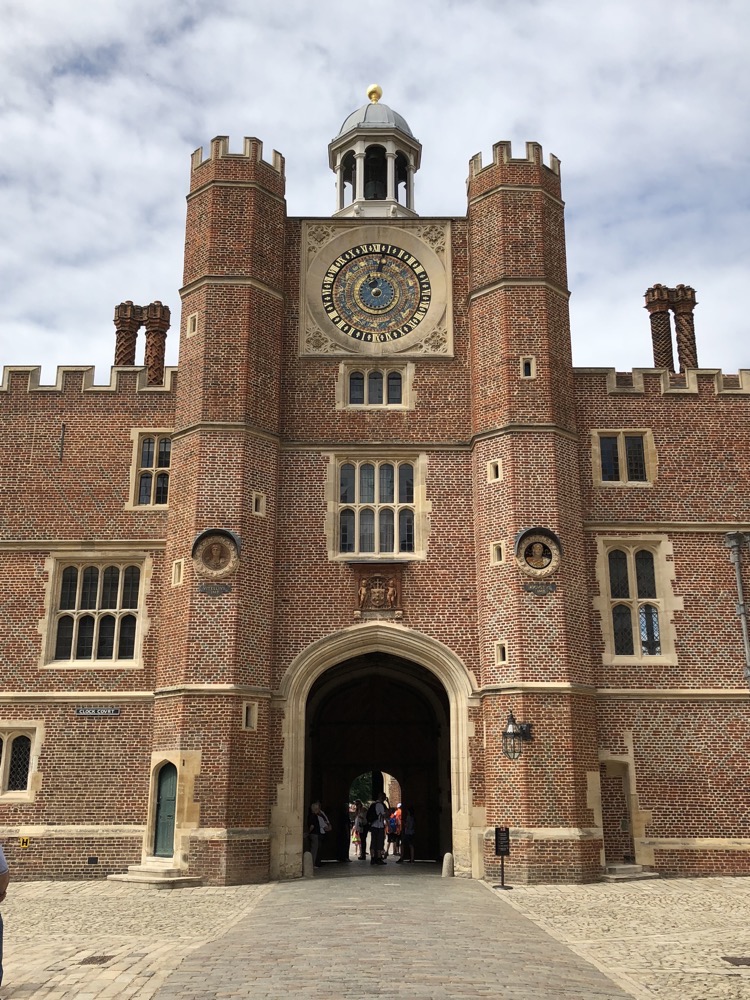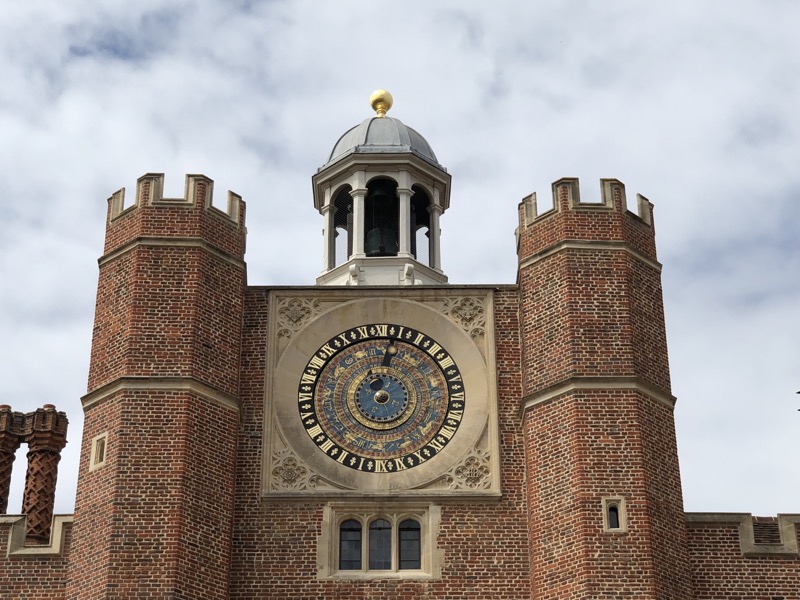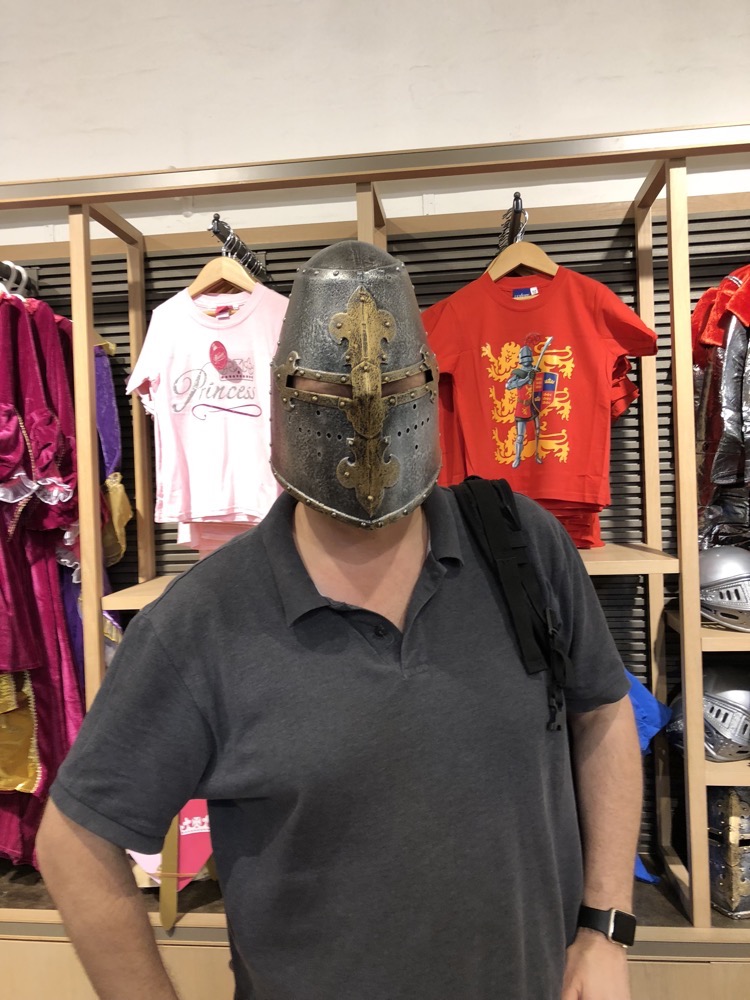 Entrance to William's appartments – whereupon, my camera battery went dead.  I felt like ever such an unaccomplished tourist to suffer such a rookie mistake.  AND to add insult to injury I didn't have a micro-USB to charge it up on the go either.  Urgh.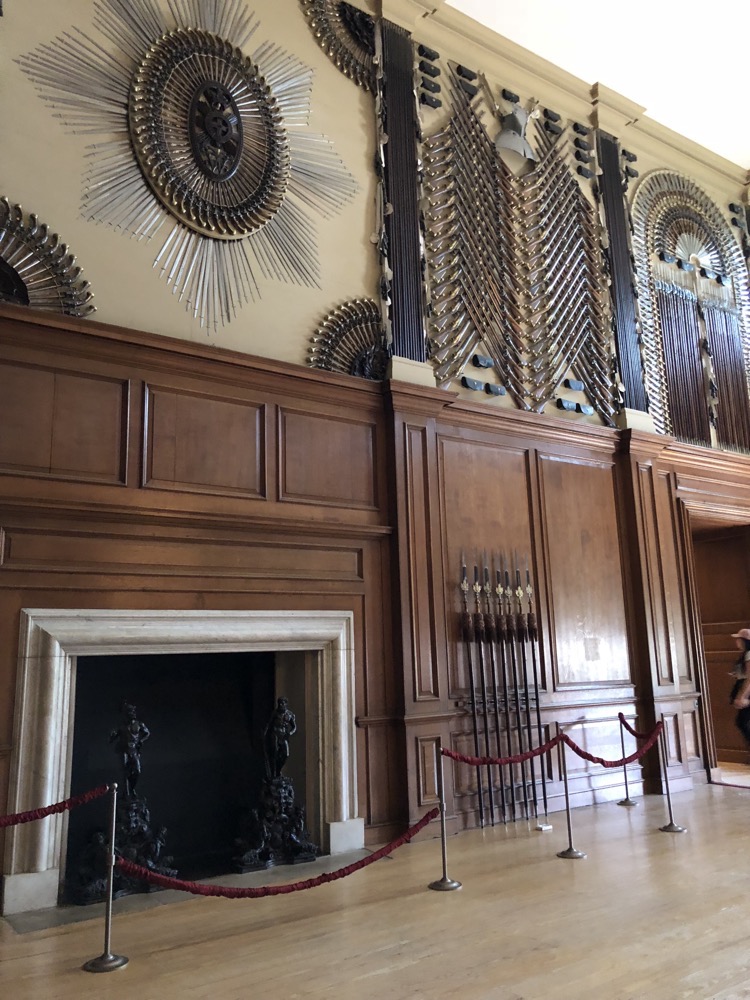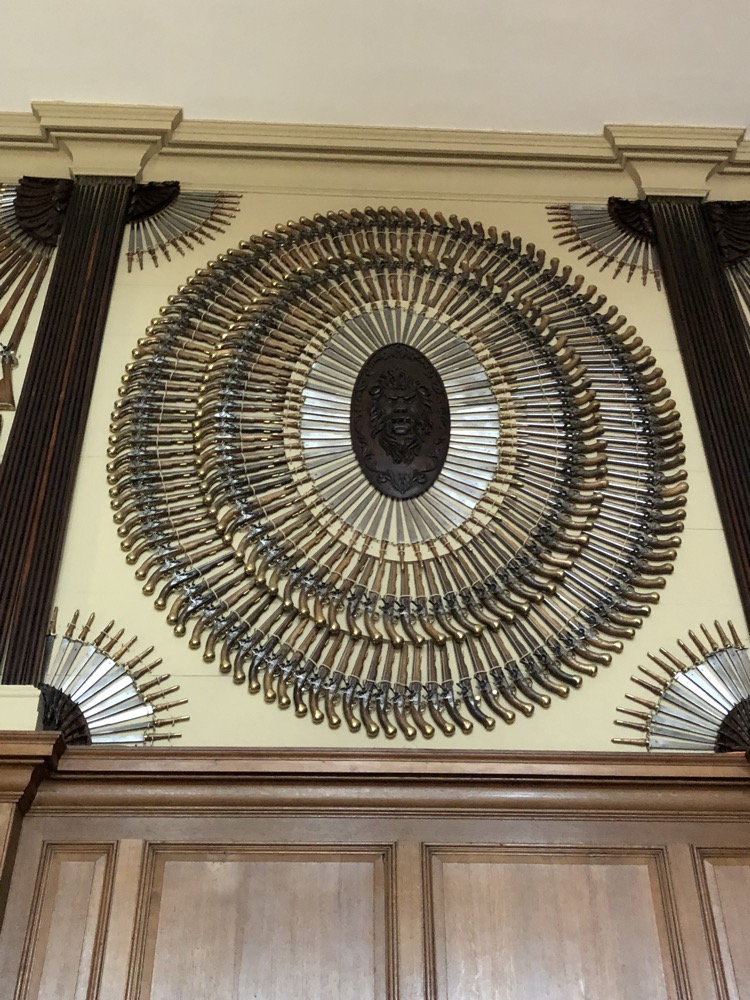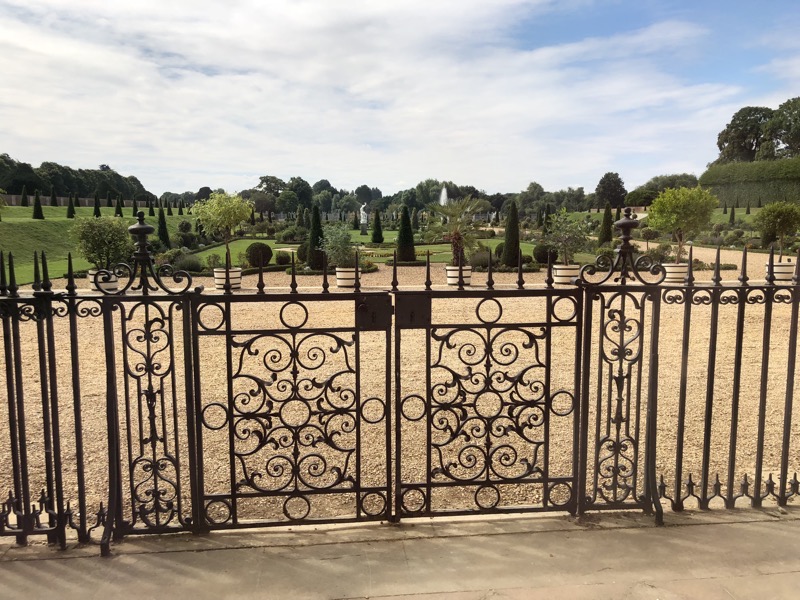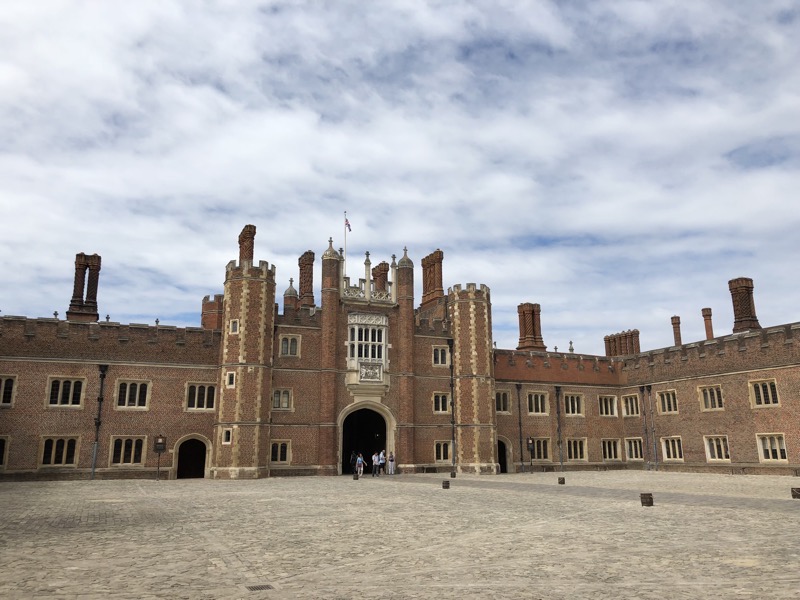 Great Hall ceiling.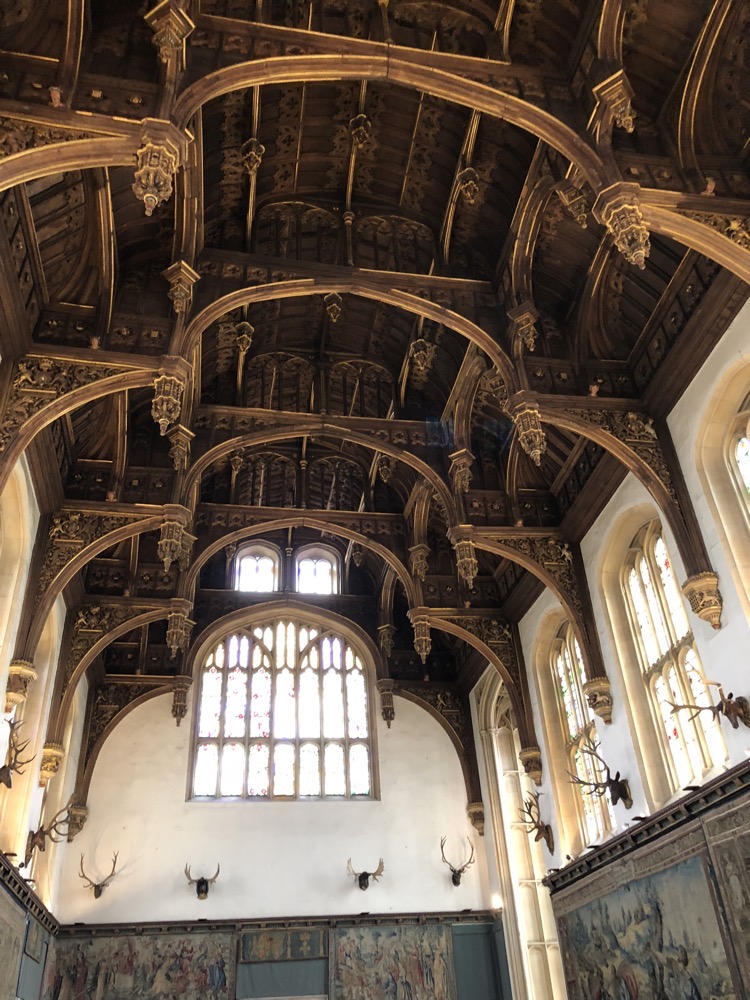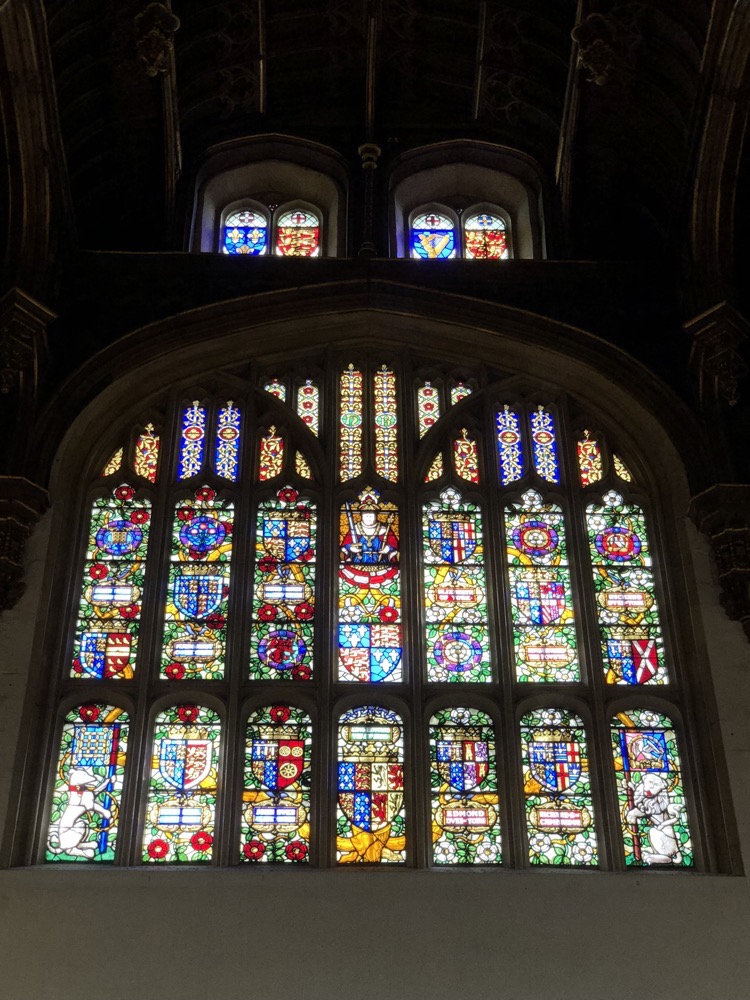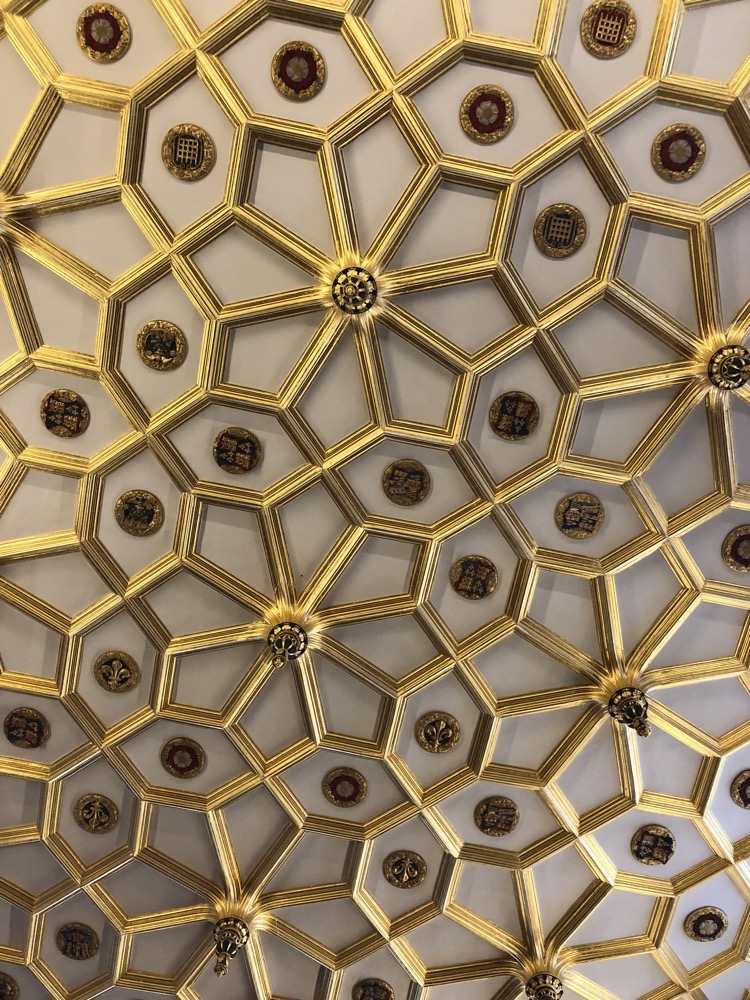 Tapestry / portrait galleries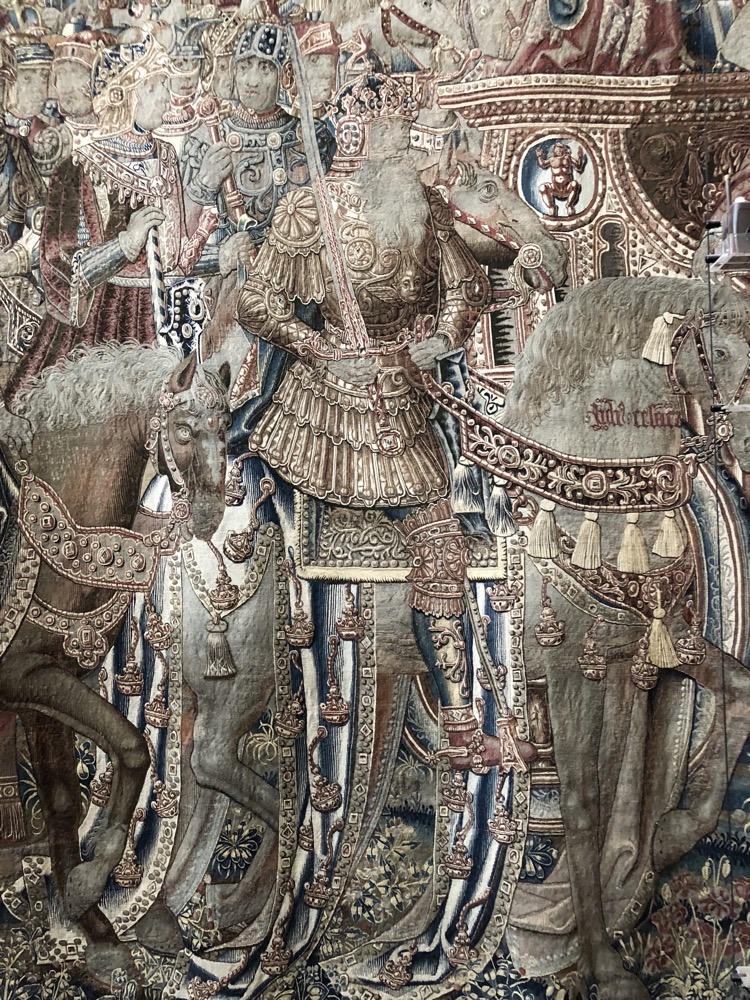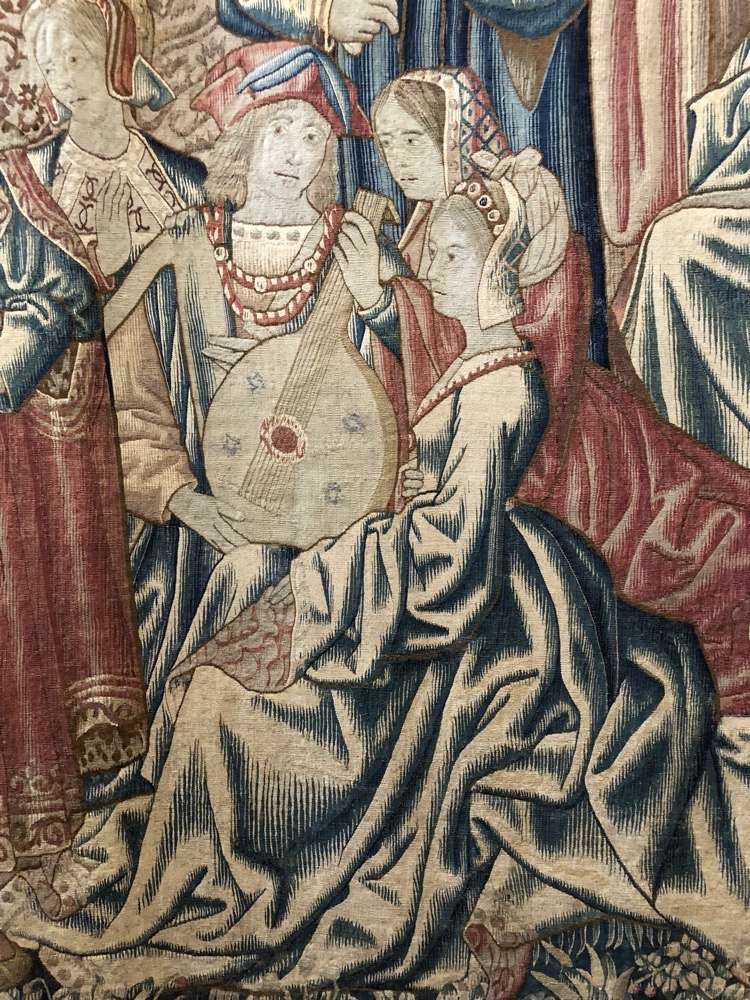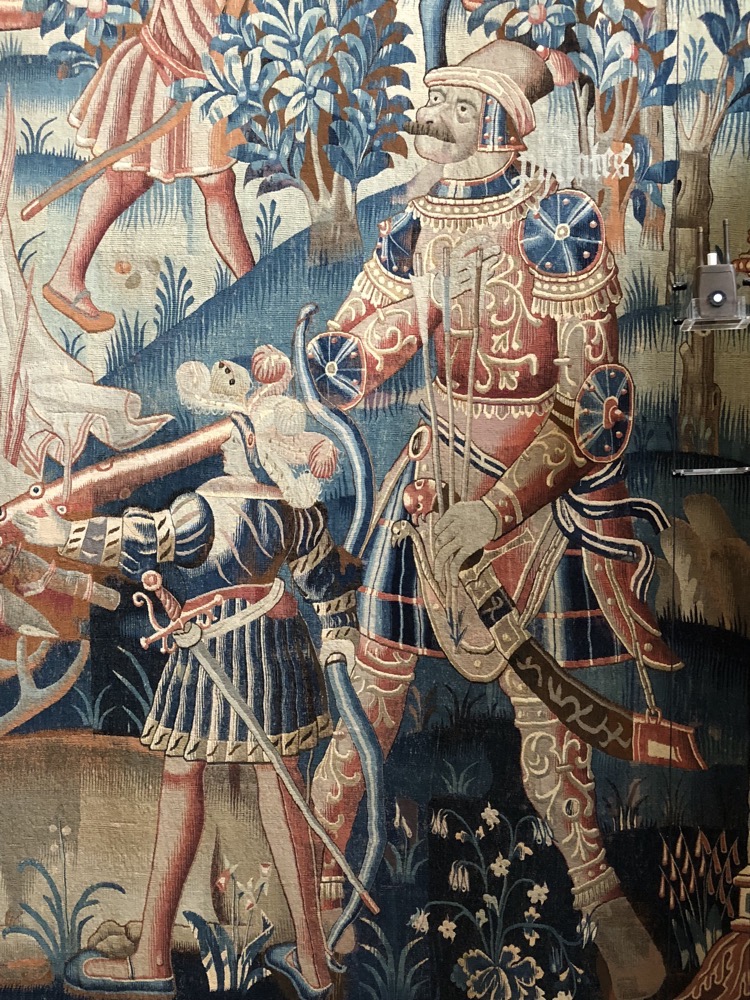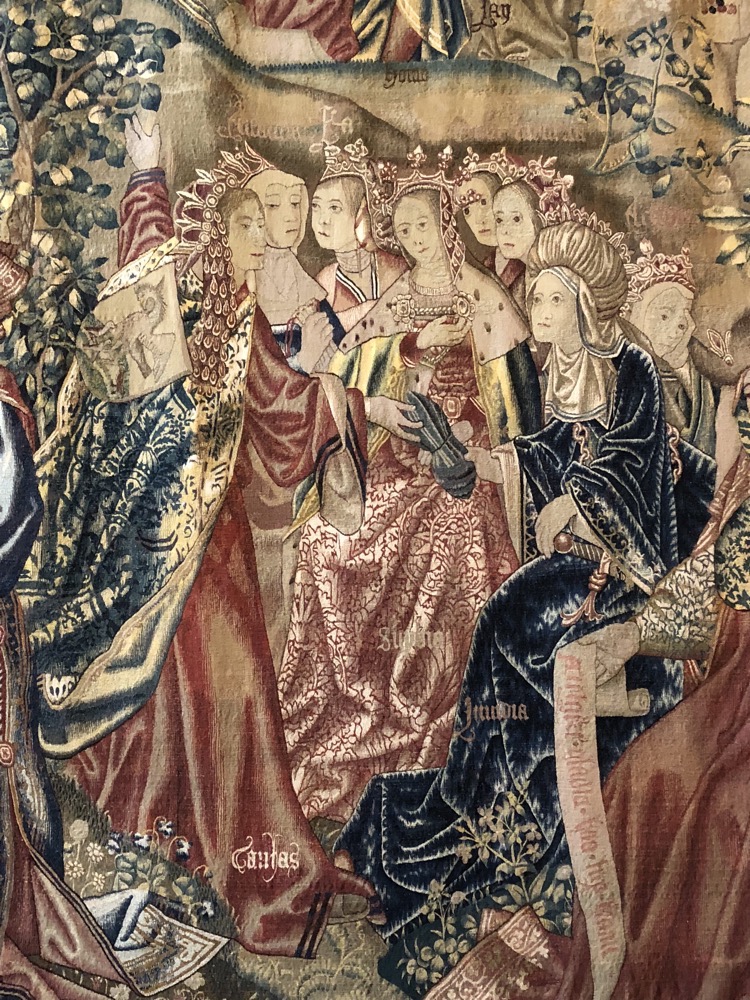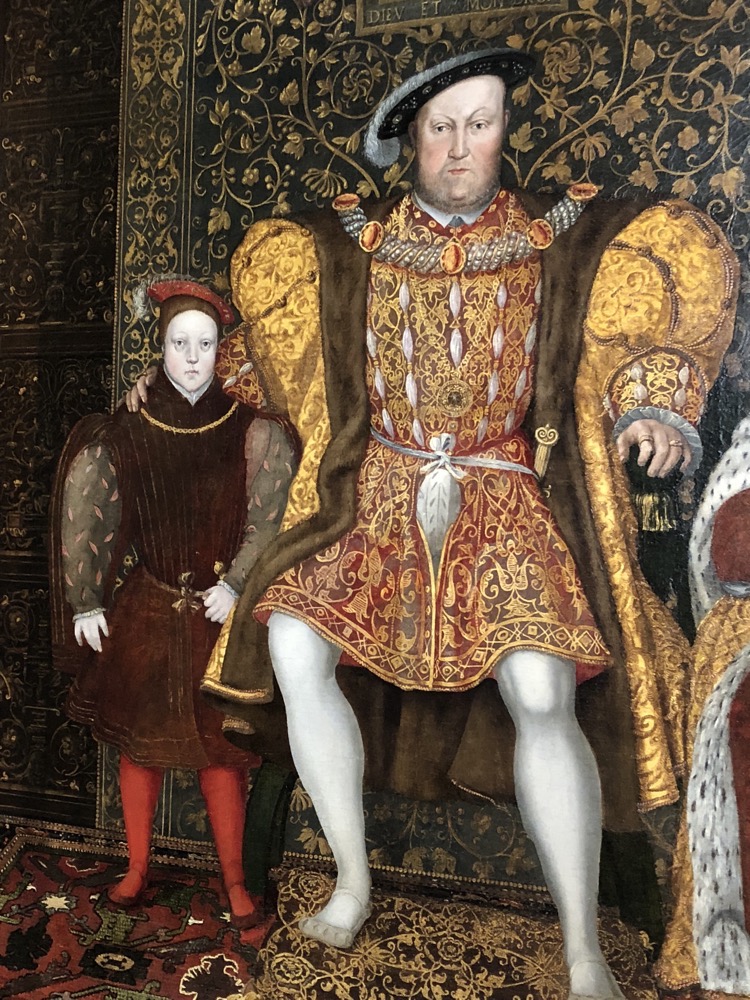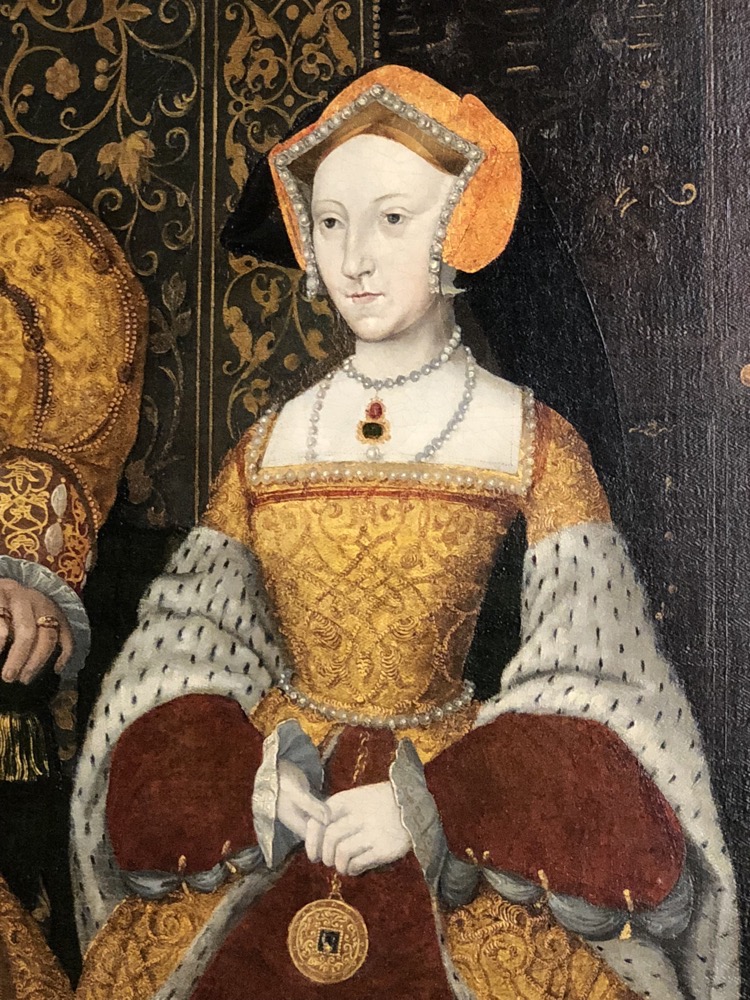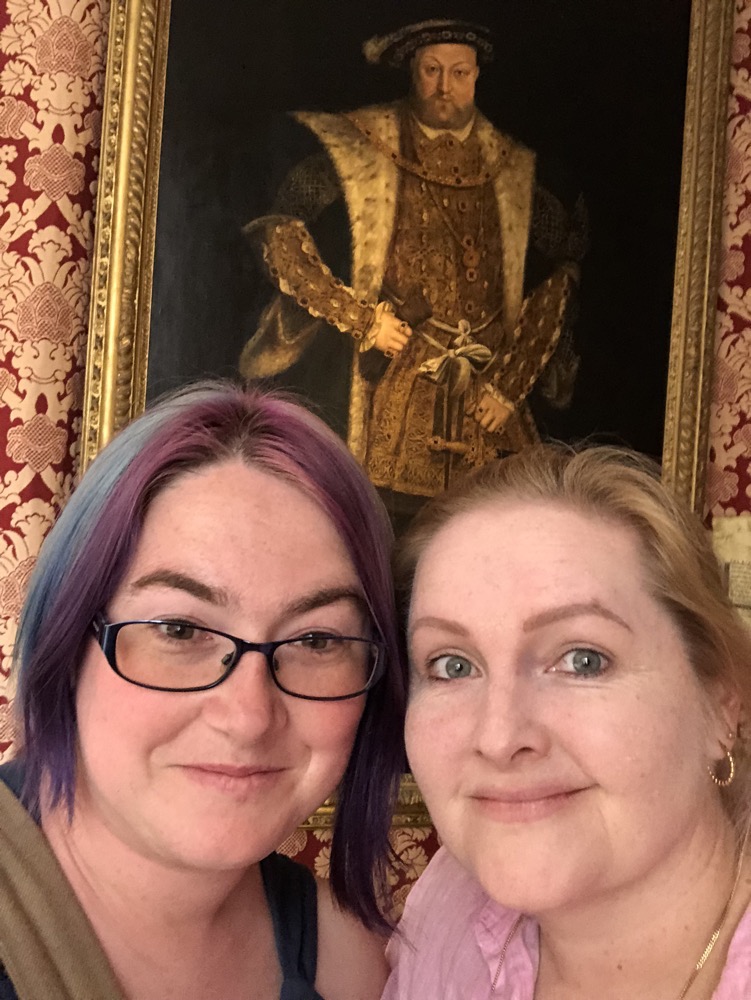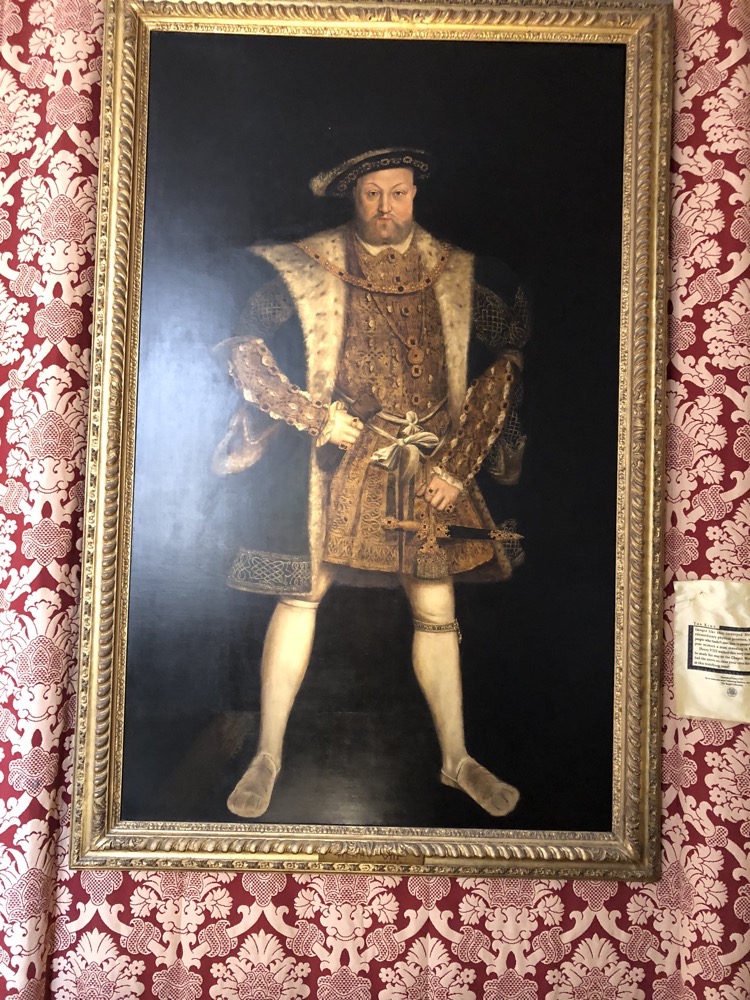 Magical gardens and the famous Hampton Court Palace hedge maze.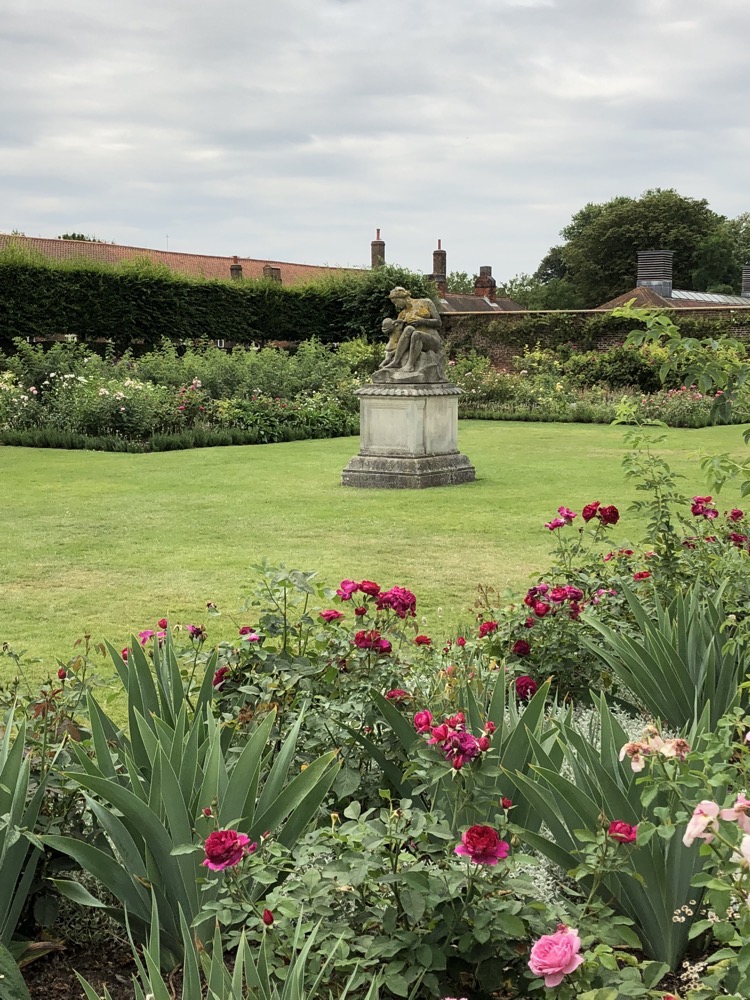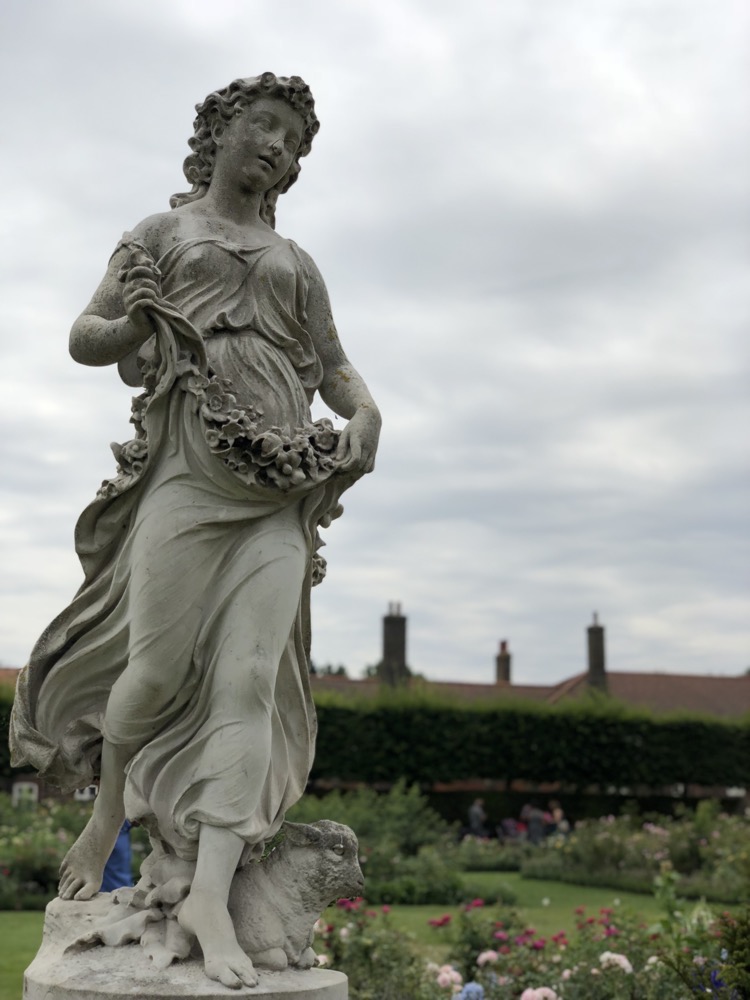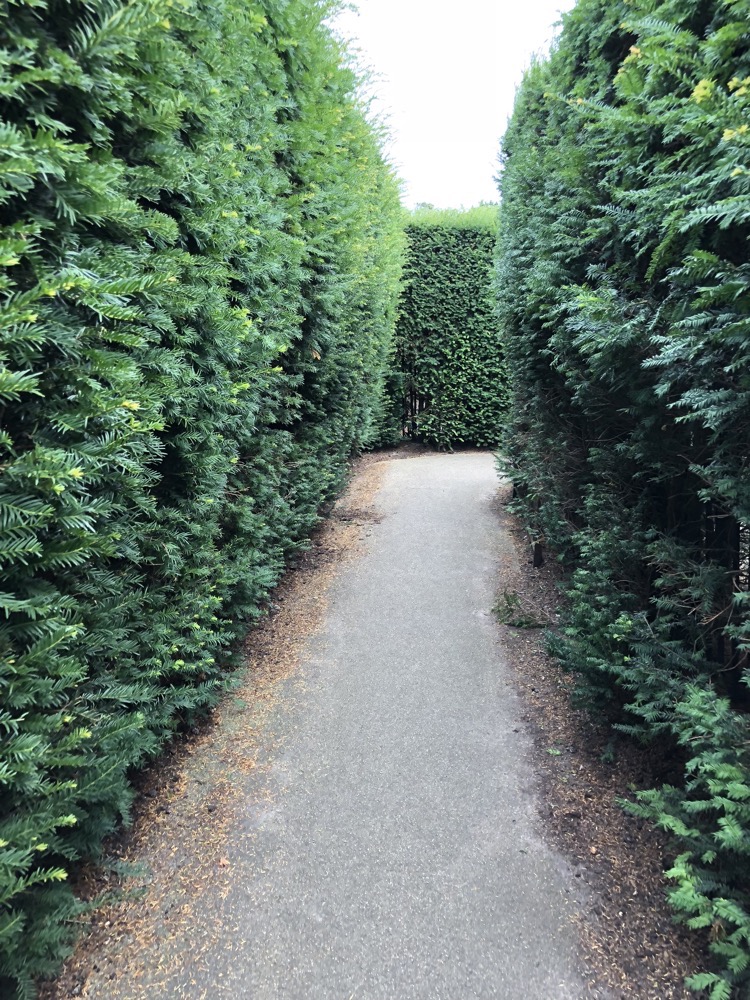 After this we went for a well earned pint and a snack.  We were going to stop at the Mute Swan, but unfortunately (or fortunately, not sure) they were packed to capacity and we ended up at the Riverview Terrace over looking the Thames enjoying a lovely breeze and a few pints of cider.  Fanfuckingtastic.
Then it was onto the train to head back to London and yes, you got it : more work to do before we could head out for dinner tonight – which on Paul's recommendation was to see us at the Punjab curry house in Covent Garden.  The Punjab curry house is one of London's oldest Indian restaurants and with a line up outside waiting for a table, I highly recommend making a reservation if you plan on coming for a meal, especially if you are coming with a largish group of diners.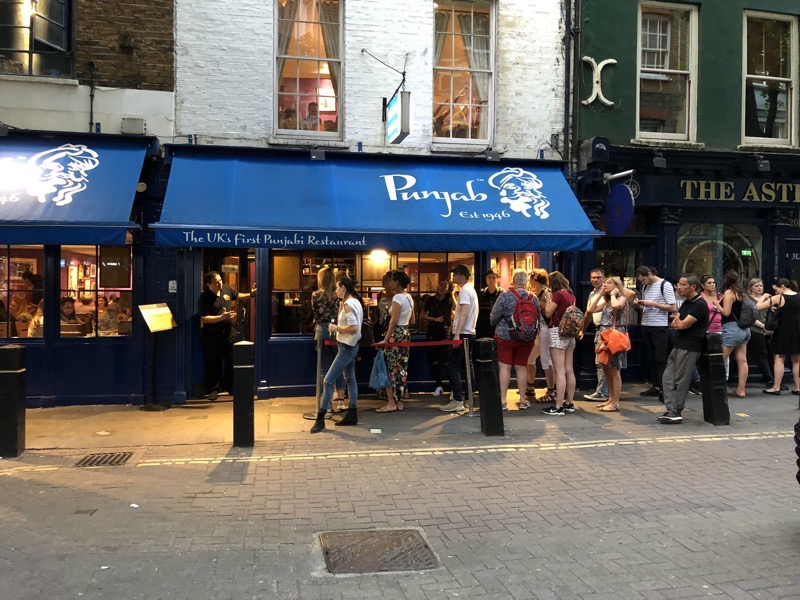 Established in 1946 and still going strong.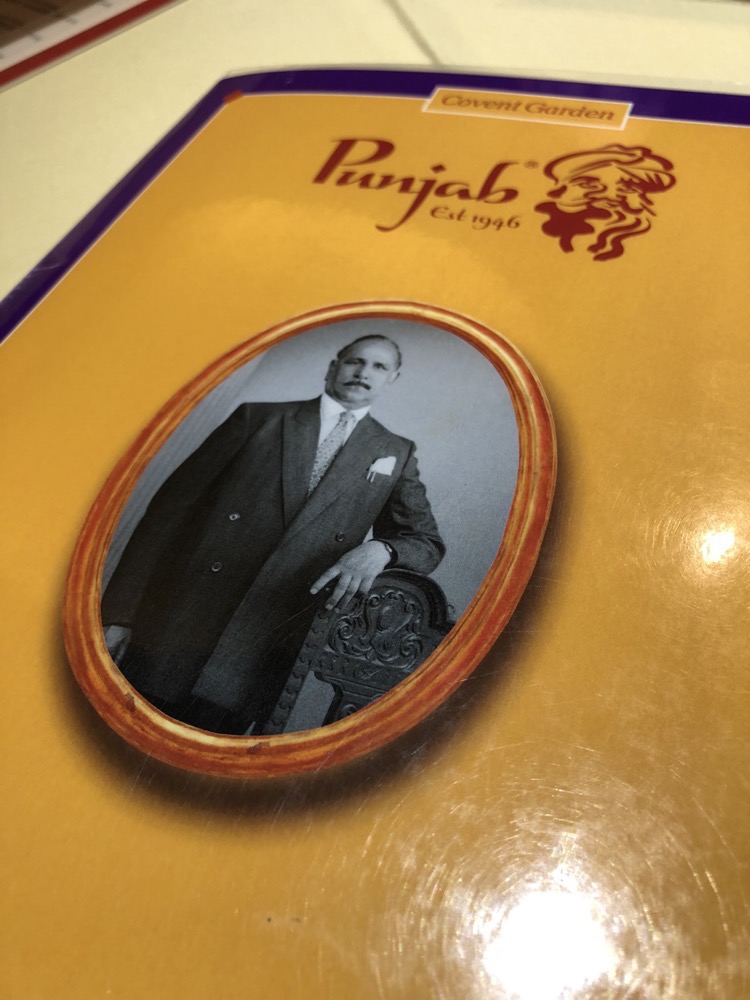 All these recommendations on the back of the menu were well deserved.  The food was amazing.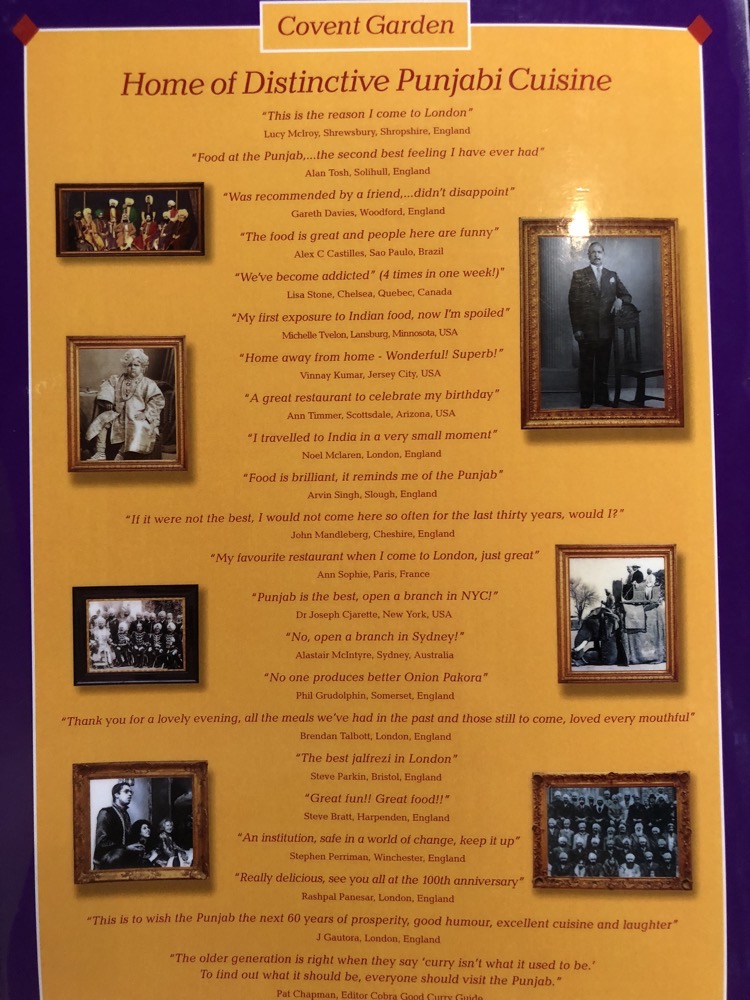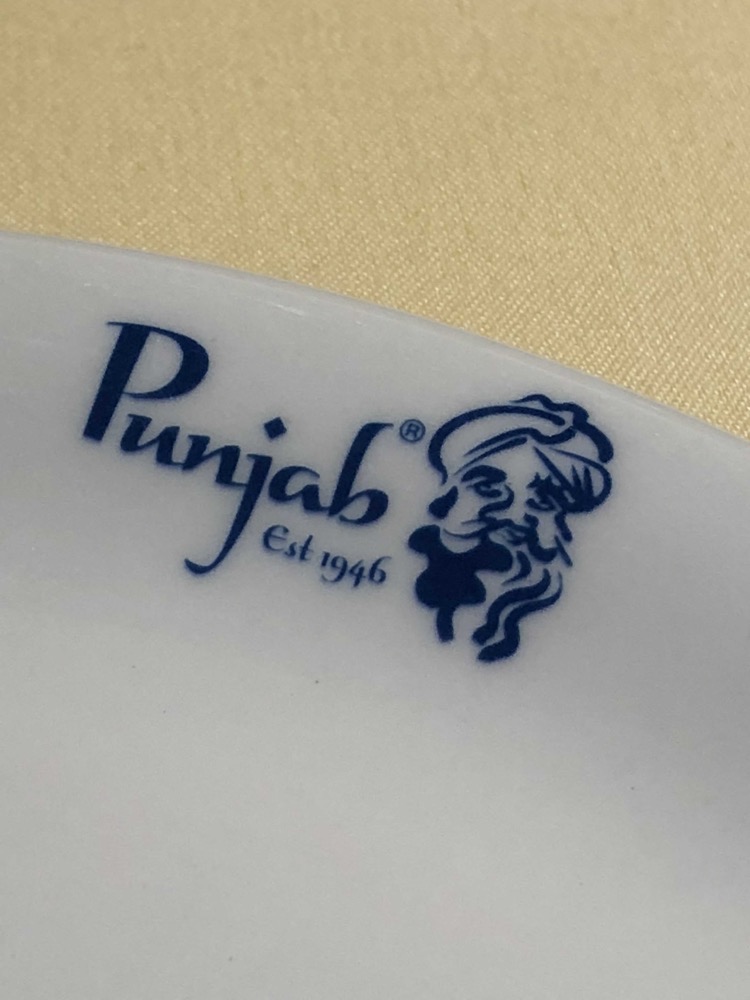 Definitely want to avoid that then!  😉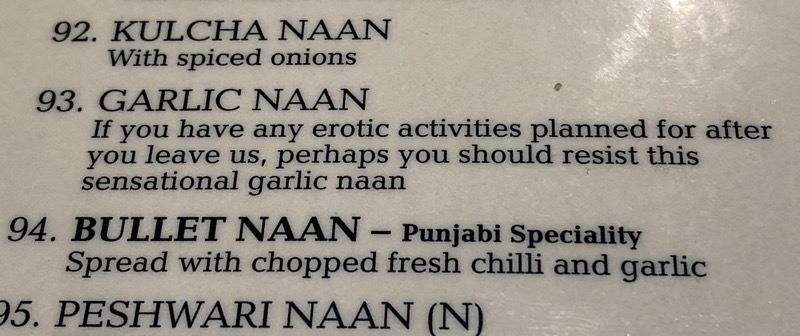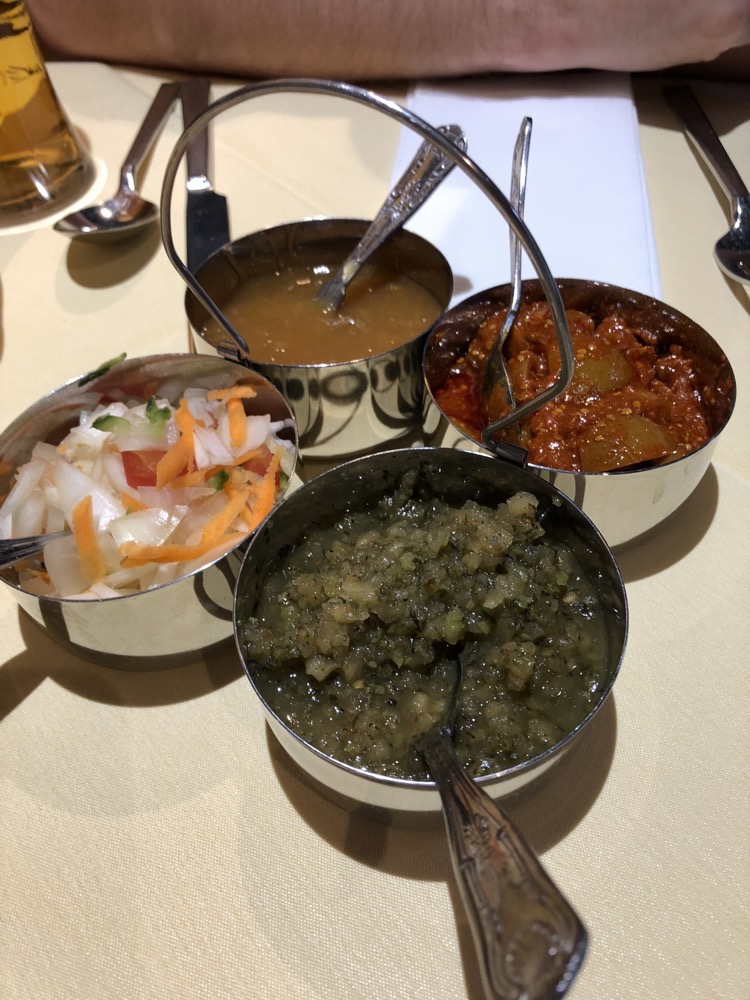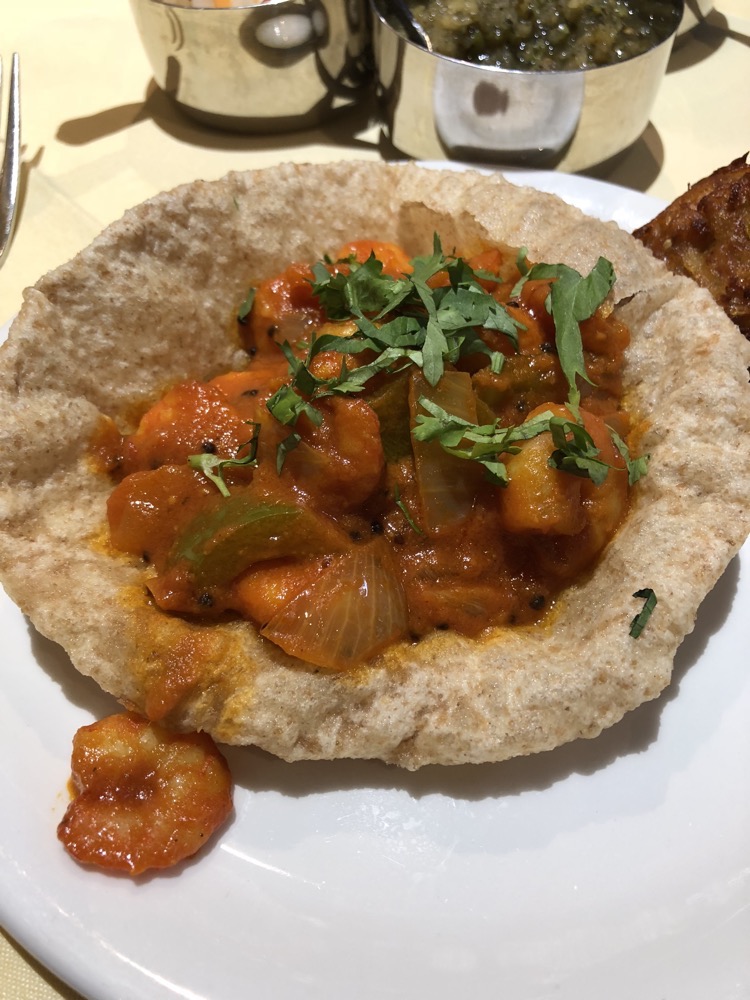 On Paul's recommendation I tried the prawn puri and Keith, the onion pakoras, because well, who needs a reason?  Both entrees were fabulous.  We then shared a dish called, Anari Gosht (a deliciously fragrant lamb and pomegranate dish) that isn't actually on the menu but which the waiter was only too happy to arrange for us.  Good call on the Anari Gosht, Paul – it was beautiful.  Unusual blend of flavours and well worth the effort to negotiate from our waiter.  🙂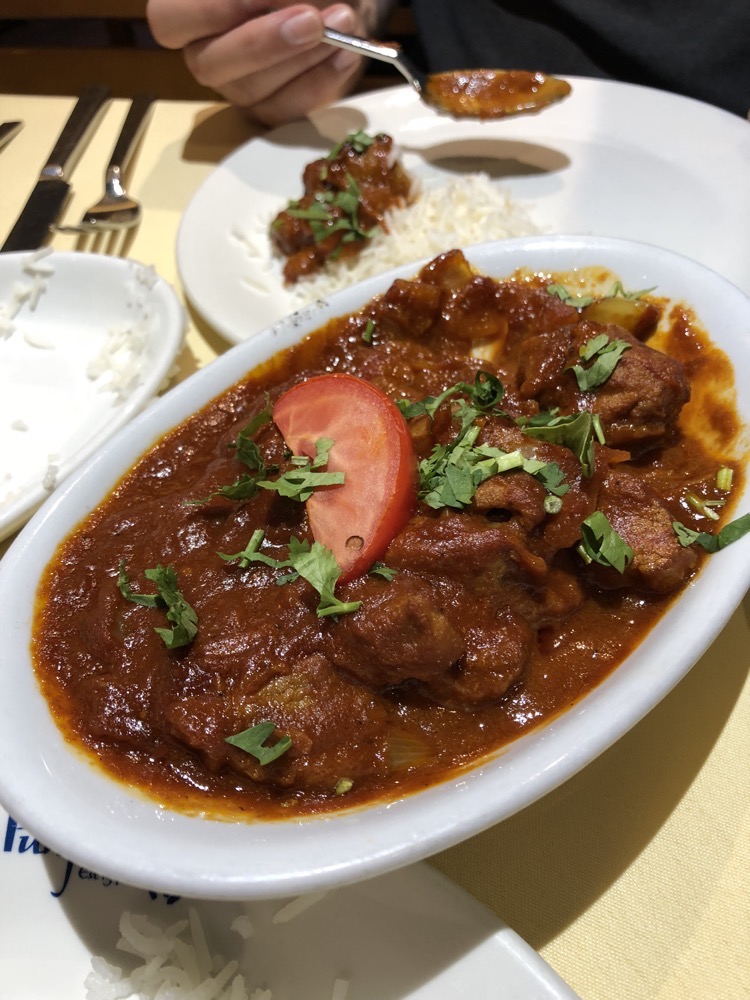 After dinner we stumbled back to the hotel where Mr K promptly went back to work and I promptly fell asleep on the couch! I was ostensibly supposed to be blogging – but so much for that!  🙂
Was a marvellous but a HUGE day out.