Last day in the States and had to hunt down some BBQ to slake Mr K's new found appetite for ribs, ribs and more ribs!  Can't blame him though, nearly every place we've been to has been excellent for it's BBQ compared to what passes for American BBQ in Australia (it's the whole Chinese food thing all over again).  We found a Famous Dave's not far from the Gun Show and sort of near the airport and it seemed like a good place to hole up for a while, and grab a decent meal before being faced with the horrors of 13 hours stuck in a plane and nothing but airline food.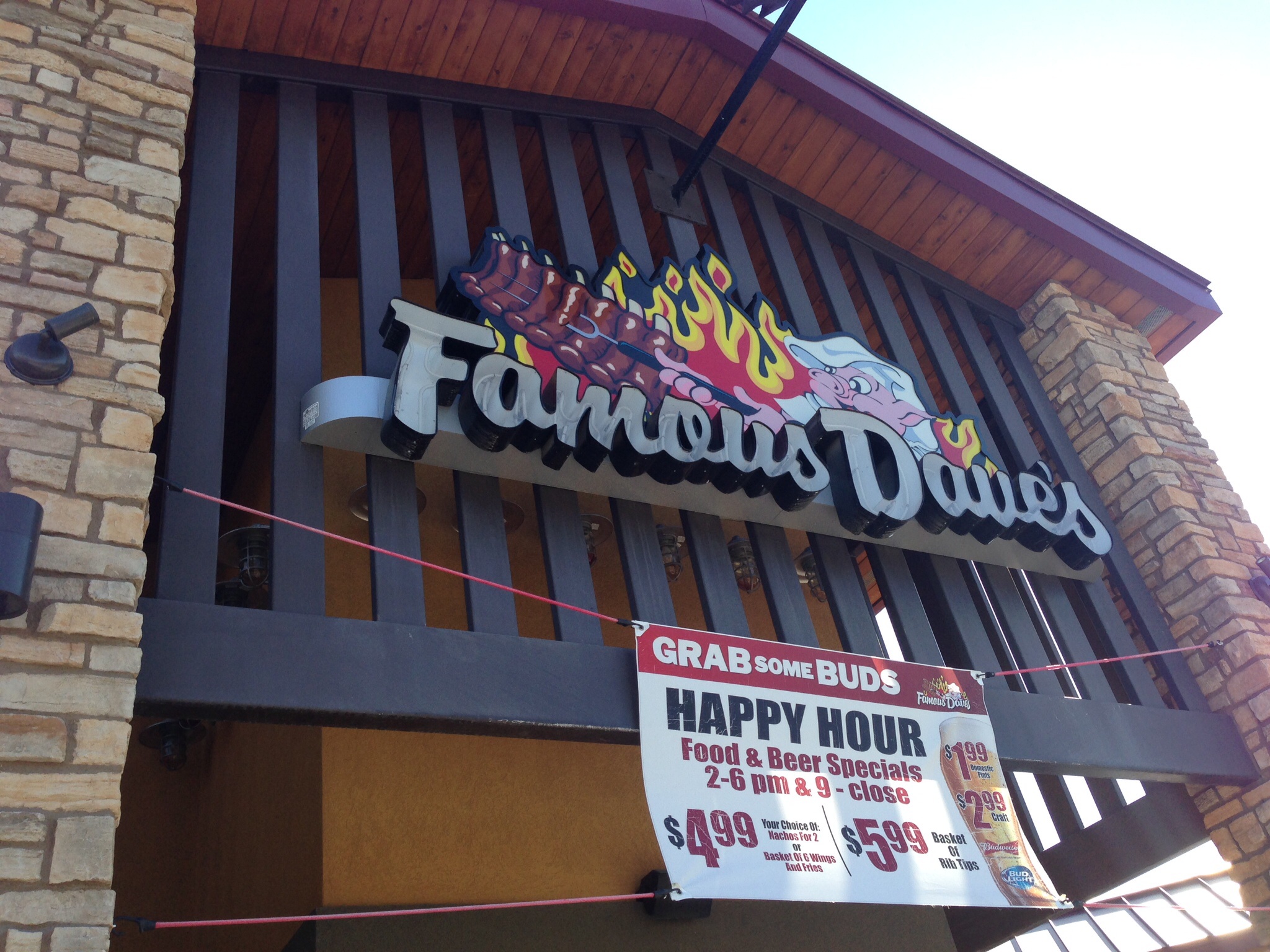 Just getting out of your car near this place makes you salivate, you can smell the smoke and BBQ meats from the car park.. add to that, Happy Hour beers for $1.99 or $2.99 for a pint… and you got a lot of happy campers inside.  Not a great photo – but first thing that greets you is a case full of trophies for their award winning meats, and a claim to have the 'World's Best Greatest Ribs'… that's a pretty big call.  🙂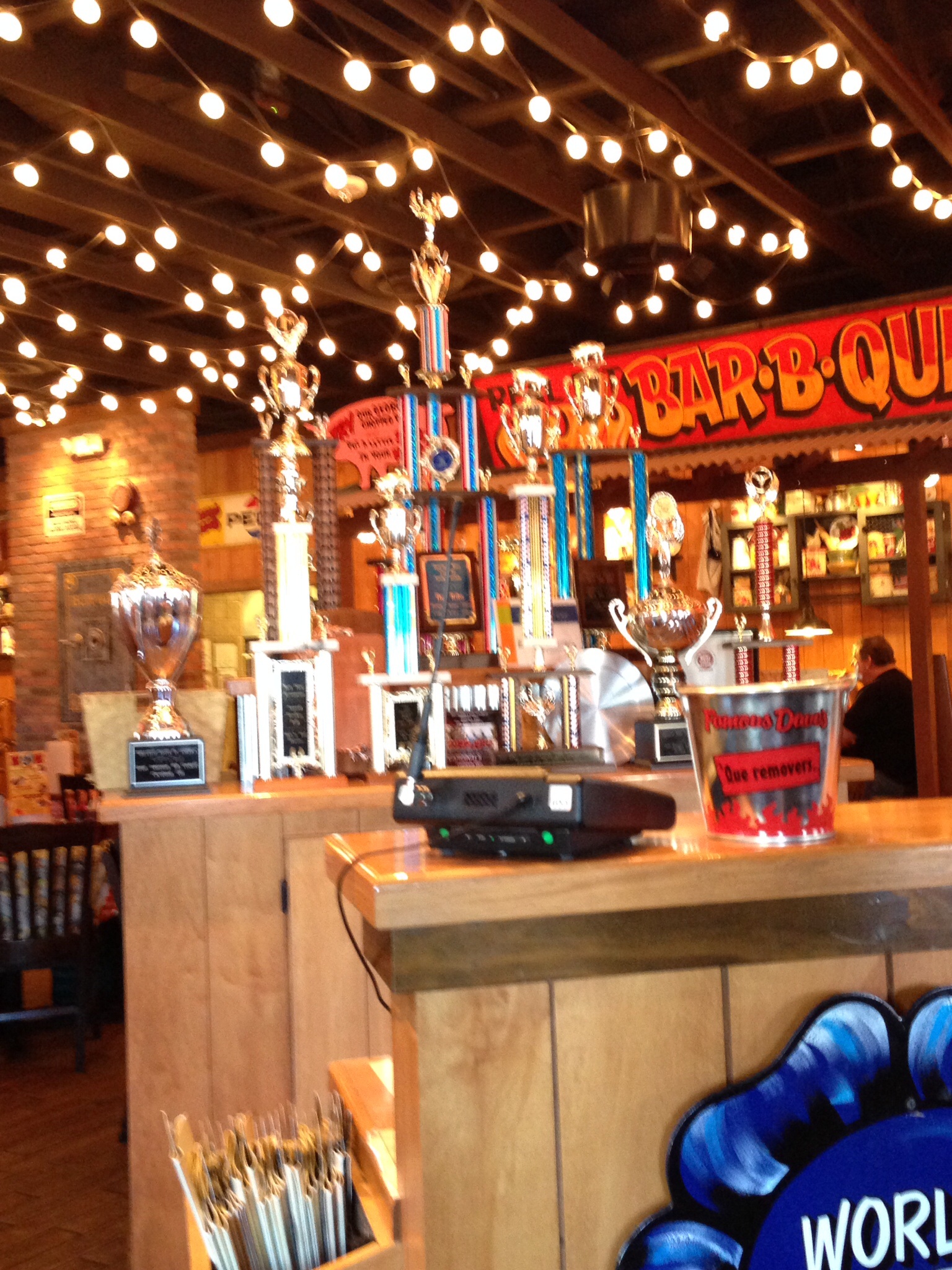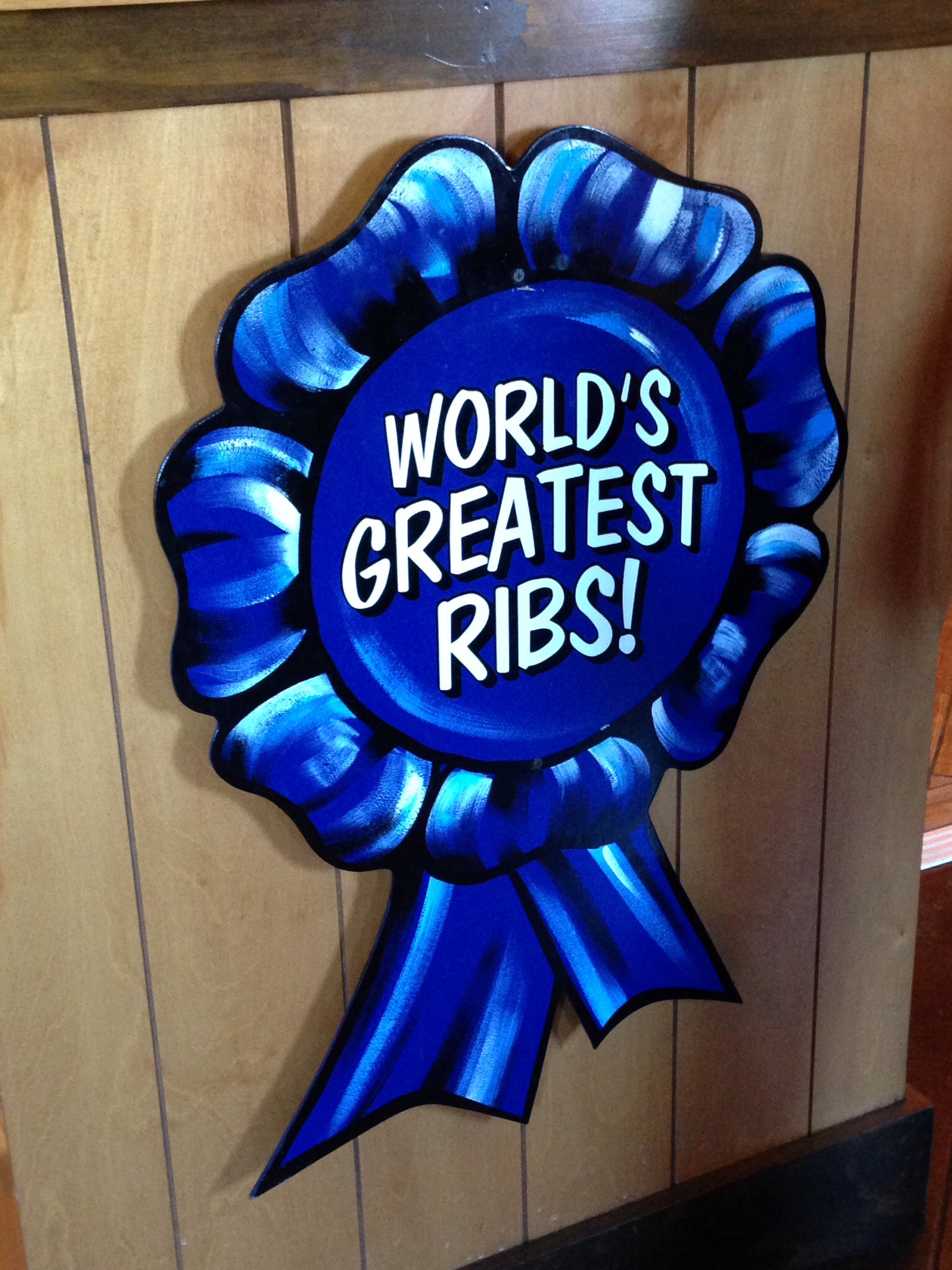 I loved the menu with the picture of a very happy porker, showing both what is inside the piggy as well as the best cuts that come off them.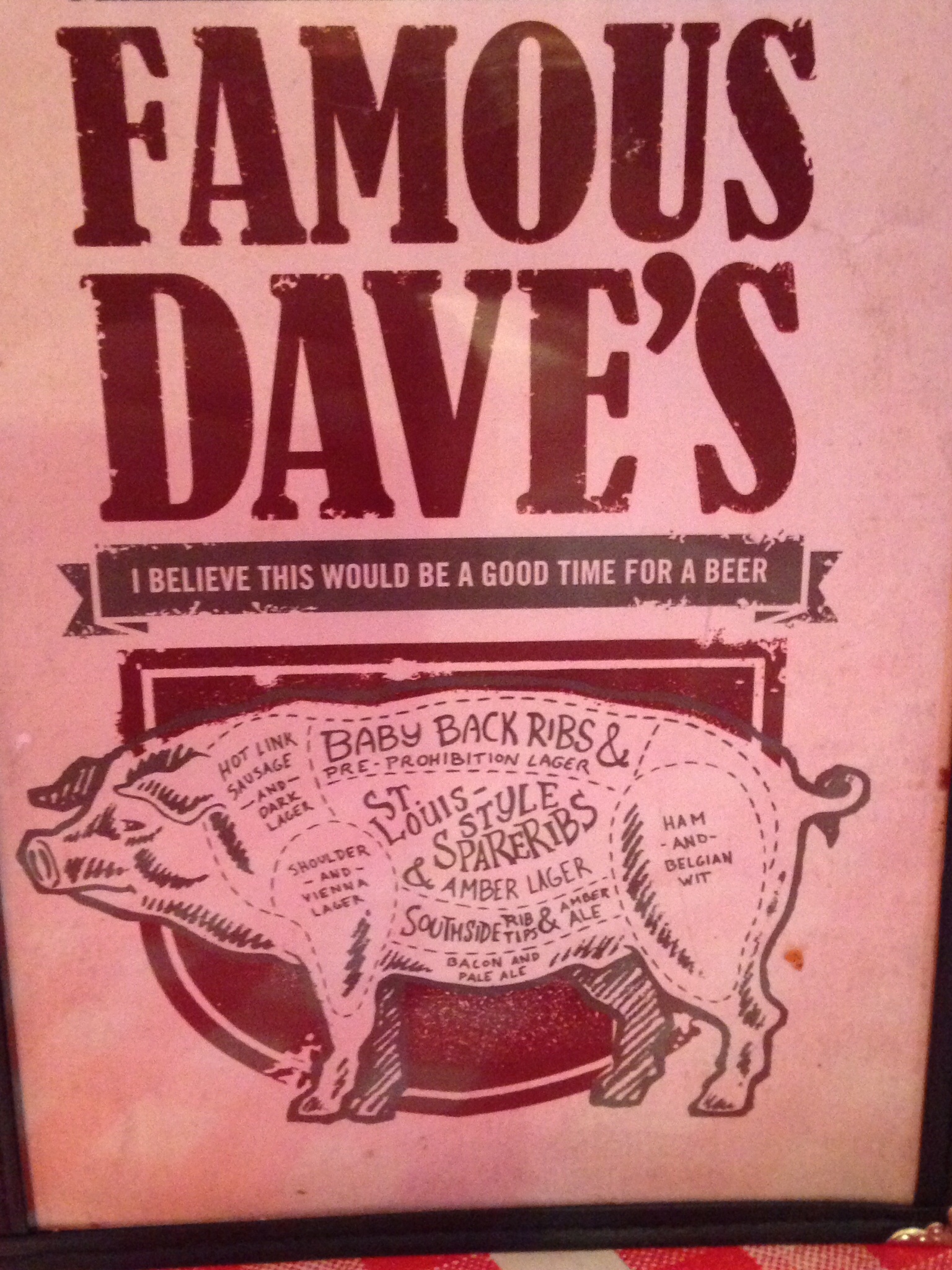 Apparently this is a chain/franchised restaurant, and the decor kinda reminds you of a Hog's Breath Cafe (without the over clutter), the red check table cloths, and the faux indoor iron patios make for an interesting ambiance, well as interesting as it gets for a place that uses license plate in their decorating!  I thought their 'Recipe Vault' was kinda cute though.  🙂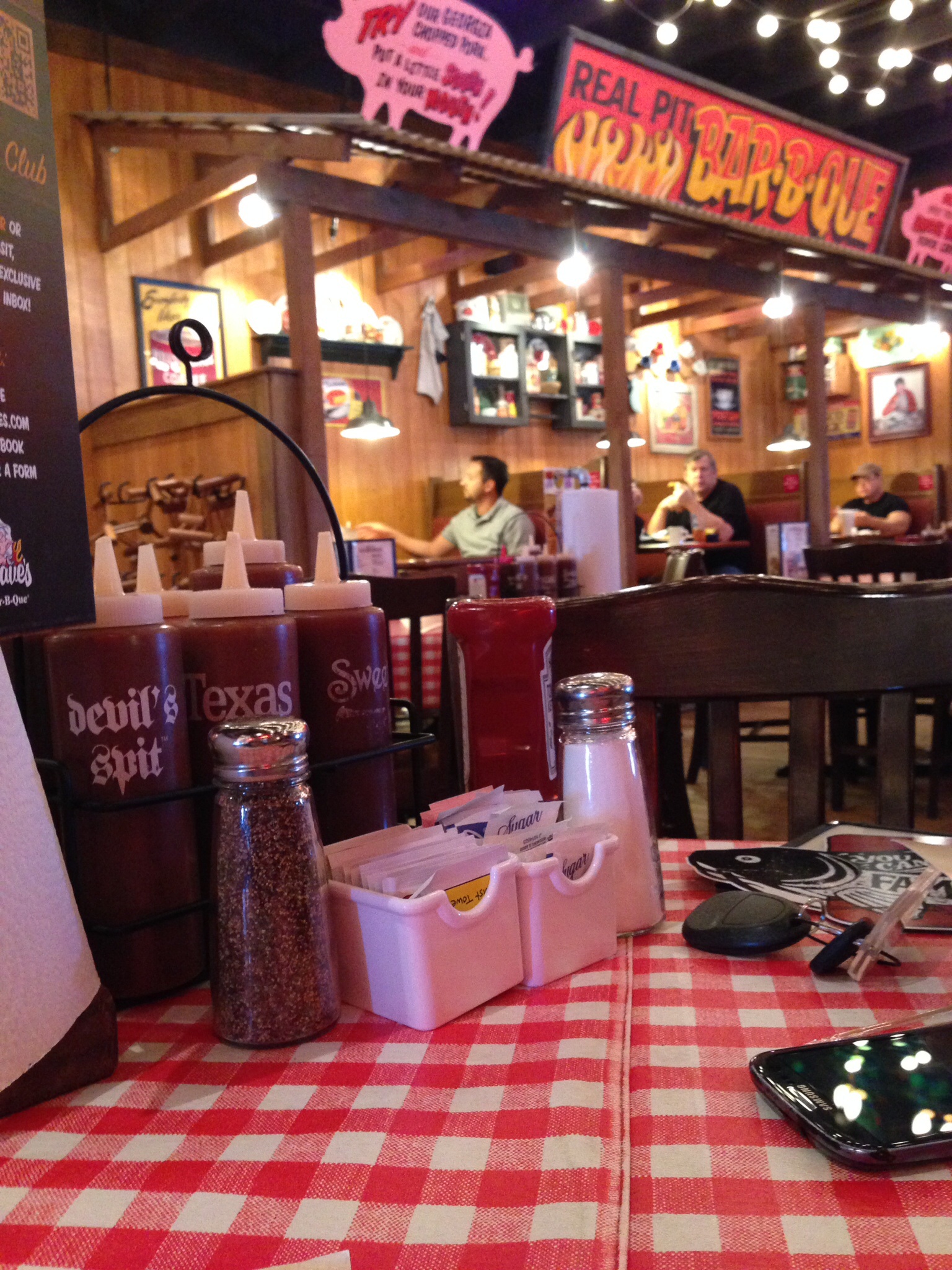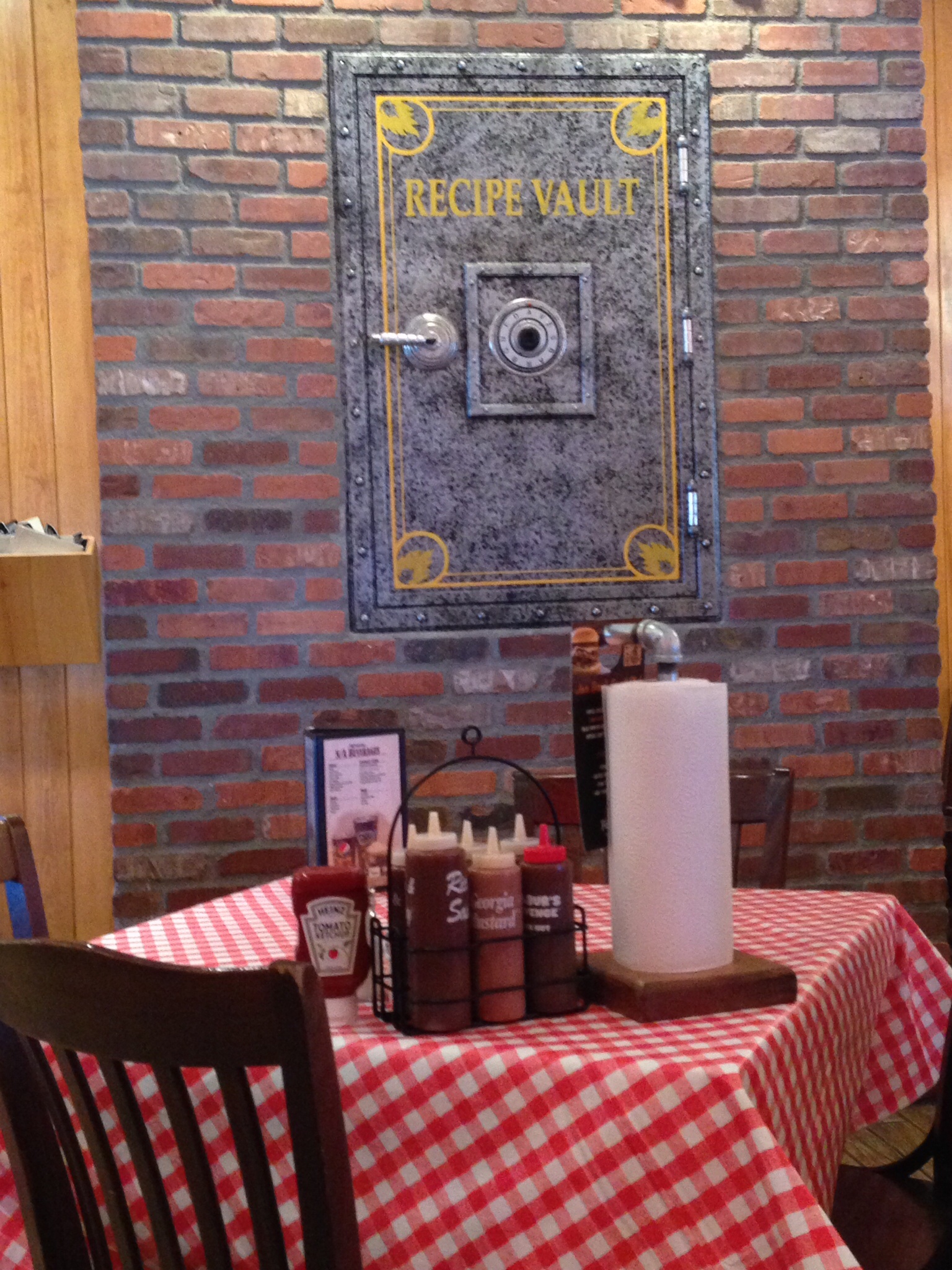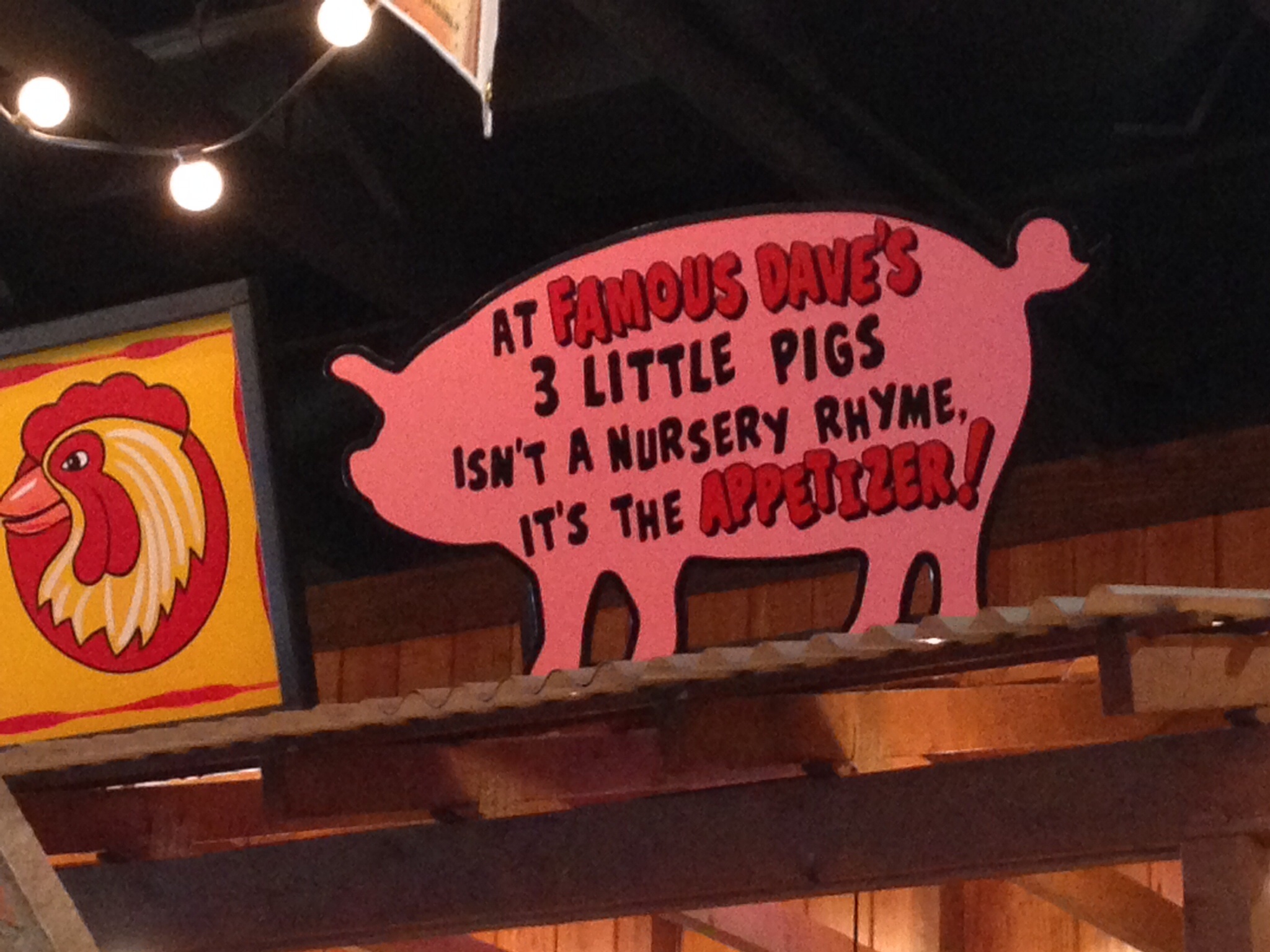 But the decor isn't really why you turn up – it's all about the BBQ.  We order and appetiser to share – Famous Dave's taster platter of awesome!  It contained, chicken tenders, fried catfish, naked traditional buffalo wings, onion rings and four dipping sauces from blue cheese dip to hot and spicy BBQ sauce.  Delicious and plenty to share – this was just an appetiser!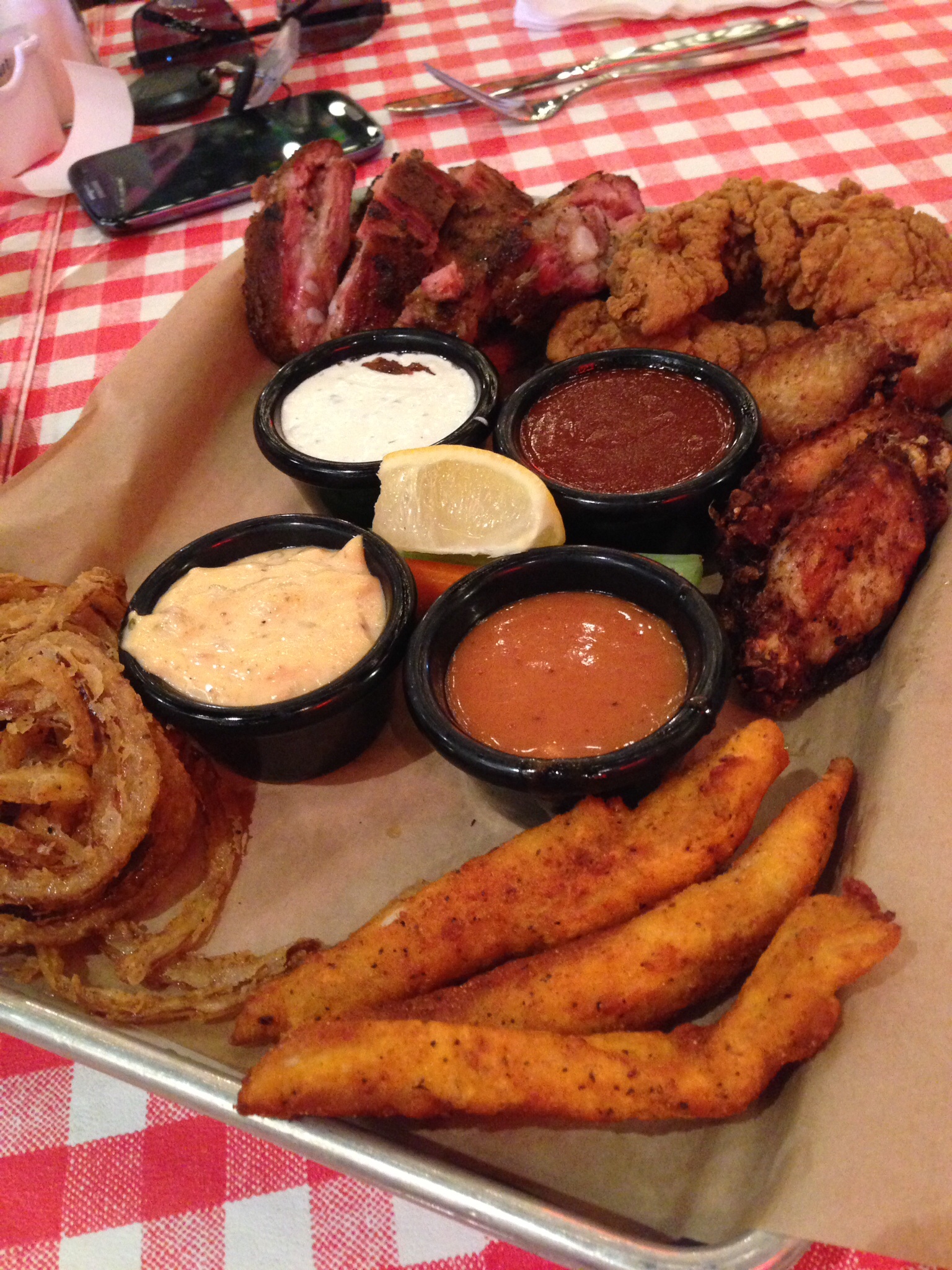 Knowing full well that the appetiser was likely to pretty full on, we decided to share it, and to share a meal as well – can't imagine how you'd fare if you ordered appetisers and a meal each!  This was a 1/3 Rack of St Louis Ribs served with two sides (potato salad and mac 'n' cheese), and cornbread.  The ribs are served rubbed and there are six different sauces of varying levels of hot, sweet, mild, chipotle etc for you to drown them in.  Tasted bloody awesome!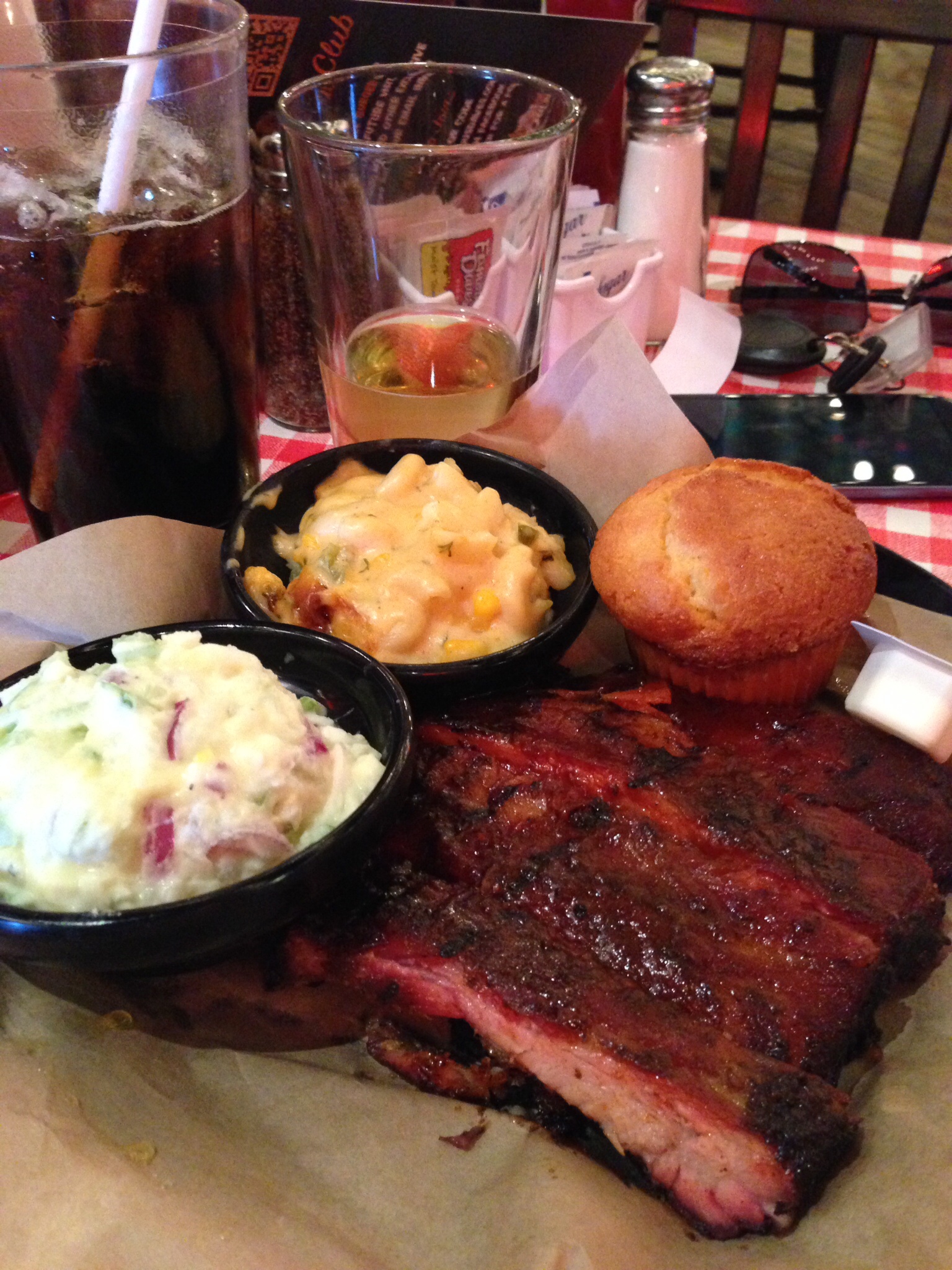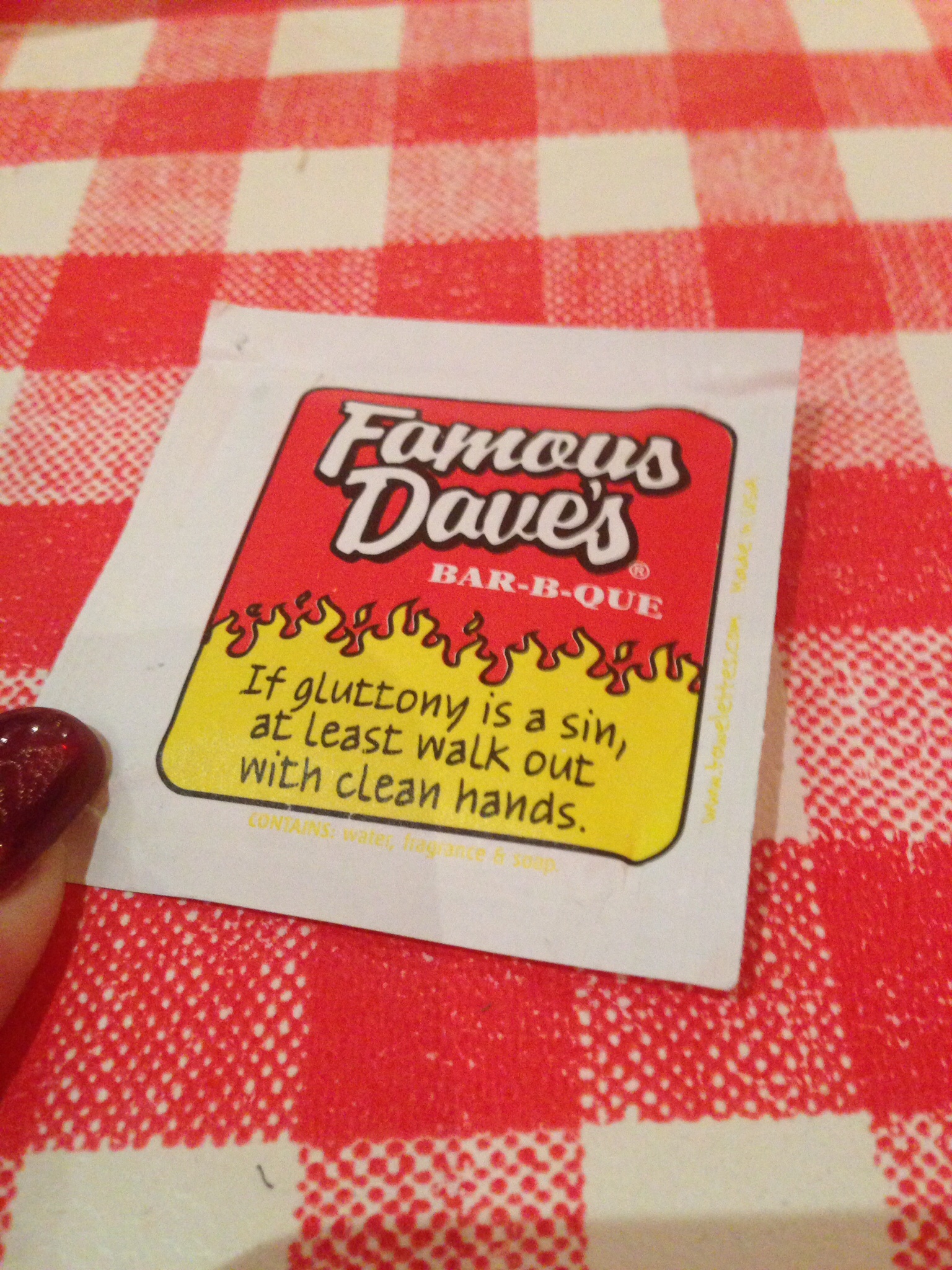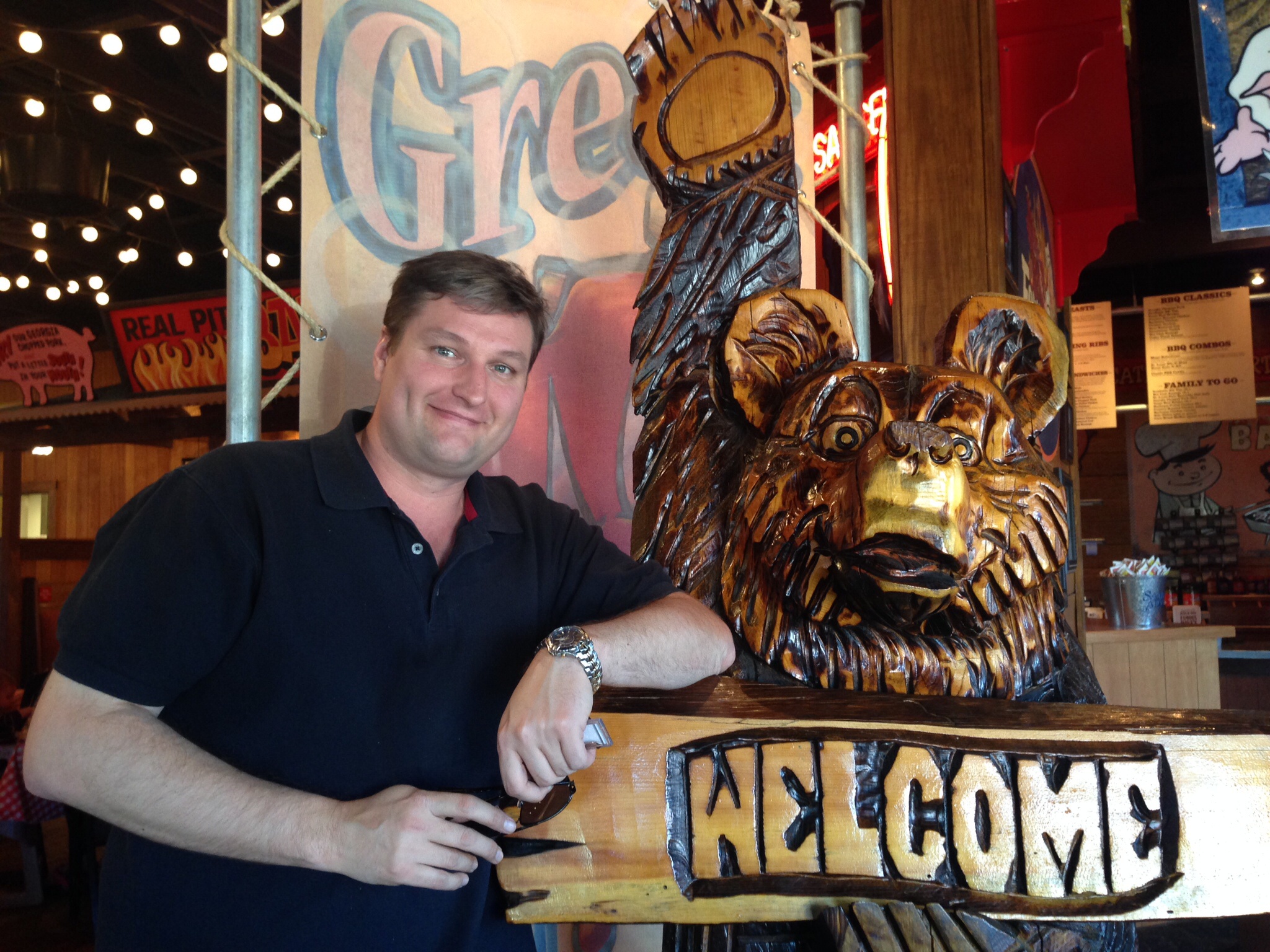 At the end of our meal, Mr K took the time to compliment the owner/manager and next thing you know we are walking out of there with a bottle of Famous Daves most popular BBQ sauce – the Rich and Sassy, as well as a dozen little taster sachets to take home.  Unfortunately (or fortunately, depending on how you look at it) Mr K had already bought FIVE bottle of various BBQ sauces to bring home as he is intending on becoming a master of the American BBQ.  We are very much looking forward to sampling his efforts in the coming months.   🙂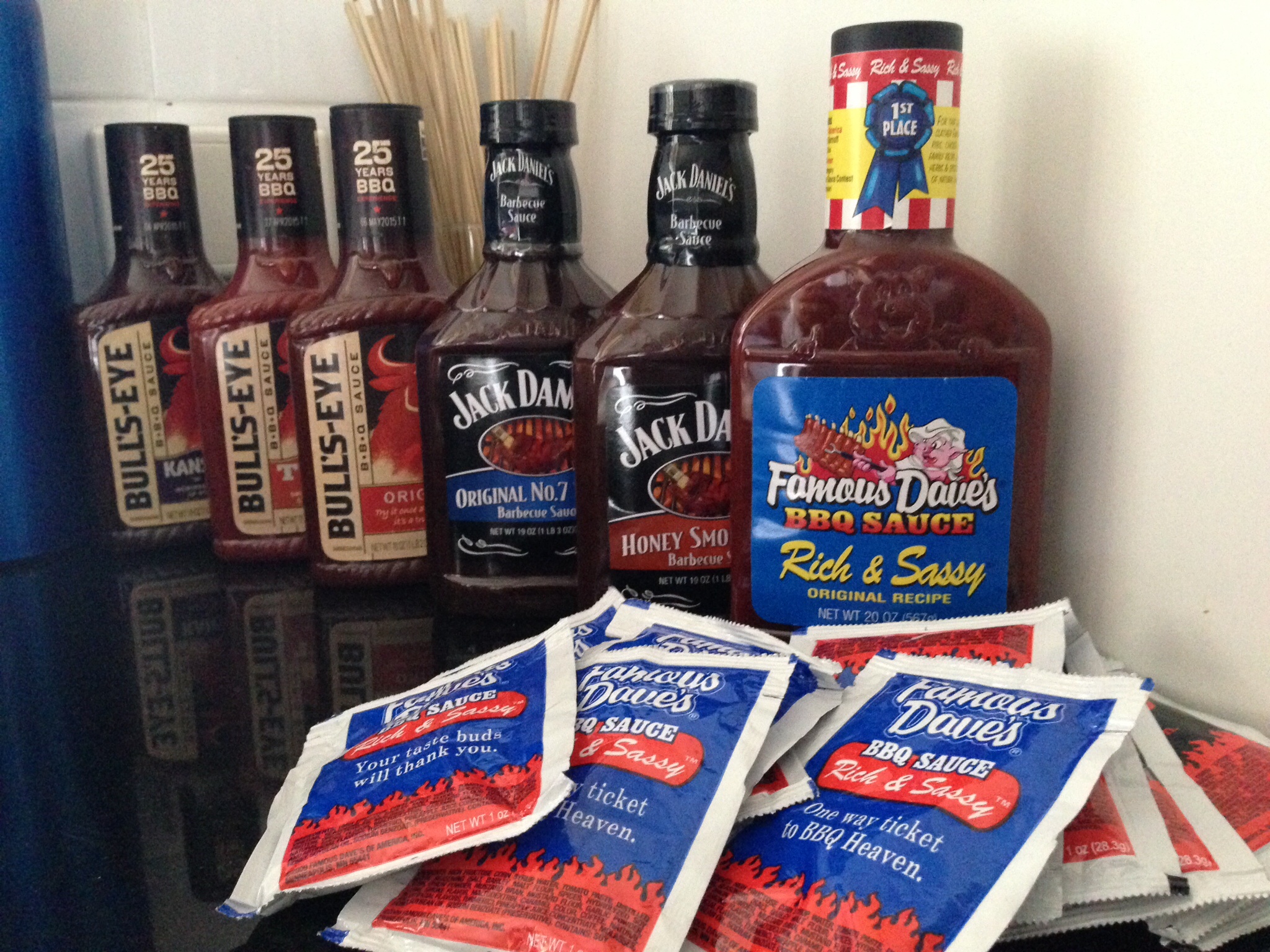 Famous Dave's was pretty fucking good… if you get the chance, you should check it out, and definitely try the baby back tips.   Delicious!