Las Vegas – the (+)ves
It's home to all the cool Cirque du Soleil shows.  This is sufficient reason to visit IMHO!  I've seen Mystere, Ka, and Zarkana; and now 'O' and Zumanity twice!
Hotels and Casinos are fabulous, they are all hyper-real and over the top, and tend to have their own interesting themes in an attempt to stand out from the pack.
There is lots of stuff going – on all the time.  24/7
Shows, restaurants and shopping choices are wide and varied and to suit every taste and budget – awesome sauce all round.
Easy gateway to the Grand Canyon, you gotta do the champagne helicopter tour thing, if you ever get the chance.
You can find more ugly carpet in Vegas than anywhere else in the entire world!  It's really quite spectacular.  🙂
There's a oddity on every corner, from showgirls posing for photographs to cookie monsters handing out cards for hookers.
The local constabulary don't seem to have a problem with open containers in the street, so people are walking around with yard glasses full of margaritas!
There are weddings everywhere you look… 60 yr olds in formal bridal wear on a Sunday afternoon… 20 year olds in cheap costumes wedding gear on Friday nights.
There is plenty of parking – all the casinos provide free self parking for guests, so getting around is really easy.
The Thunder from Down Under billboards make me smile every time I see them, apparently they are really quite popular with all the hens nights (sorry, bachelorette parties) that hit Vegas every weekend.
The Breakfast Red Bull Margarita is practically the State Drink.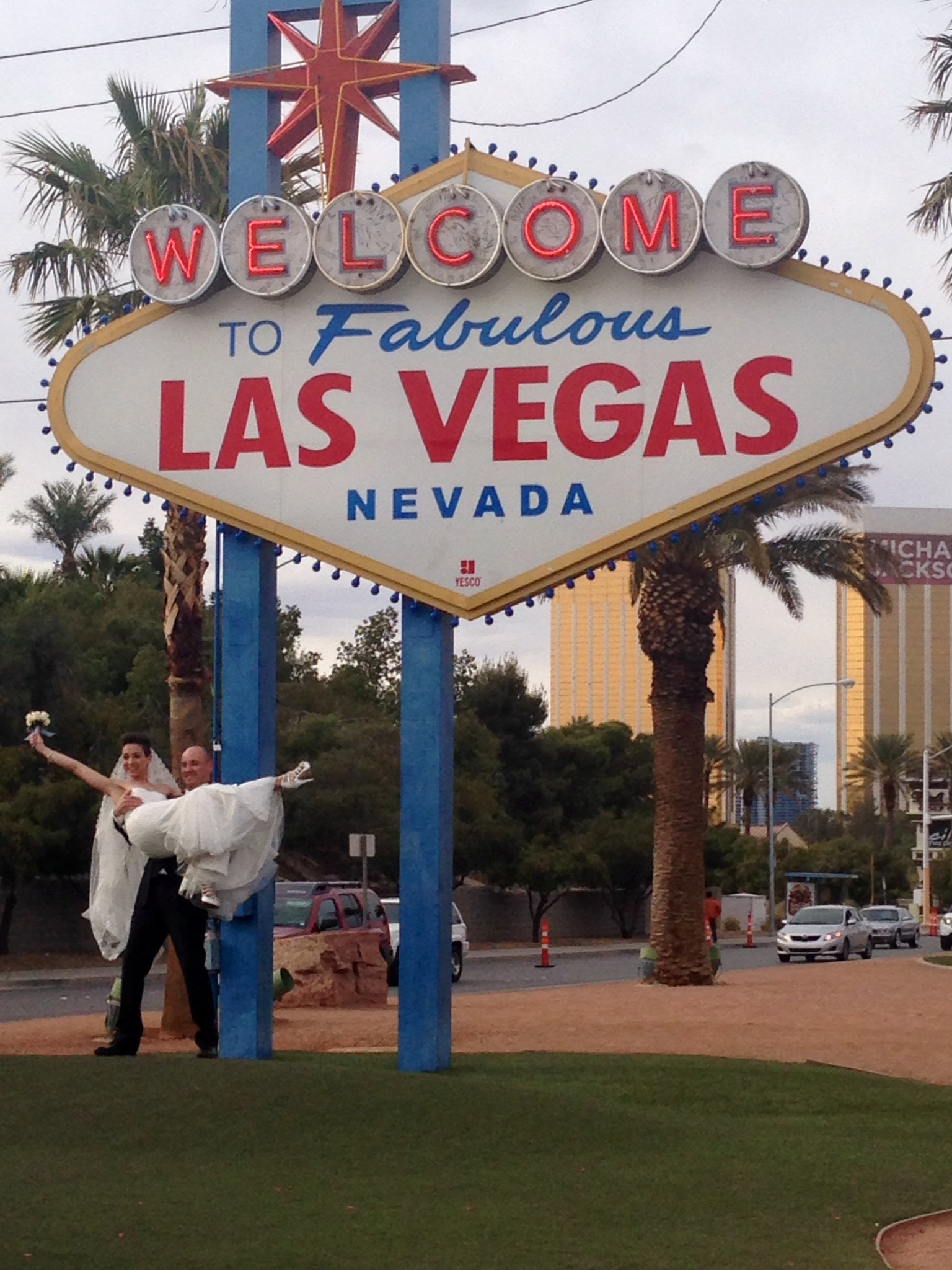 Las Vegas – the (-)ves
CIGARETTE SMOKE indoors everywhere. It makes you feel sick.  Literally.
Drunk chicks all over the place.  There is little that is less becoming than well dressed, but excessively drunk woman falling down at barely 2pm in the afternoon.
Beggars are in your face where ever you look… it already feels like the entire town is trying to put their hands in your pocket, but that goes double for the beggars, hawkers and solicitors.
Weird arse dress standards – girls on the town are all in low cut, tight dresses and stupidly high heels, while the guys they are hanging out with are in daggy cargo pants and sneakers?!  What's with that?
There are signs in most bathroom warning people, not about the dangers of gambling addiction (like we have here), but instead warnings about alcohol and pregnancy… is this a bigger problem than gambling away your house here?
One step back off the strip is totally Skeezy Town, ramshackle strip clubs and tired looking streetwalkers.
Freemont Street, once a focus point is now a shit hole that attracts people willing to half strip in ridiculous outfits, to pose for photos with tourists for a $1 (think large black woman in a nuns habit with massive boobs hanging out and pasties covering her nipples… or guys dressed up with KISS make up, fake instruments, studded belts etc, and g-strings and no other items of clothing!).  It's nothing more than creative begging.