Once we finished some work stuff – we got a chance to check out the cute little town of Takayama… and oh my goodness! Takayama is definitely, where I parked my car!
We started on the riverside where the morning markets are held most days from 7am (8am in winter I believe), and wandered past lots of craft stalls and touristy shops.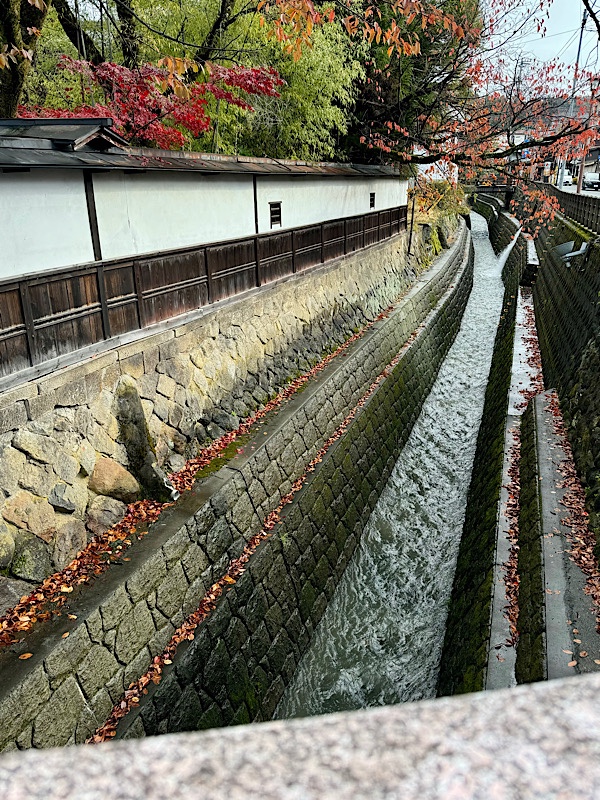 Takayama's Old Town district isn't very big so a few hours is a goodly amount of time to spend wandering the streets here – unless you get side tracked.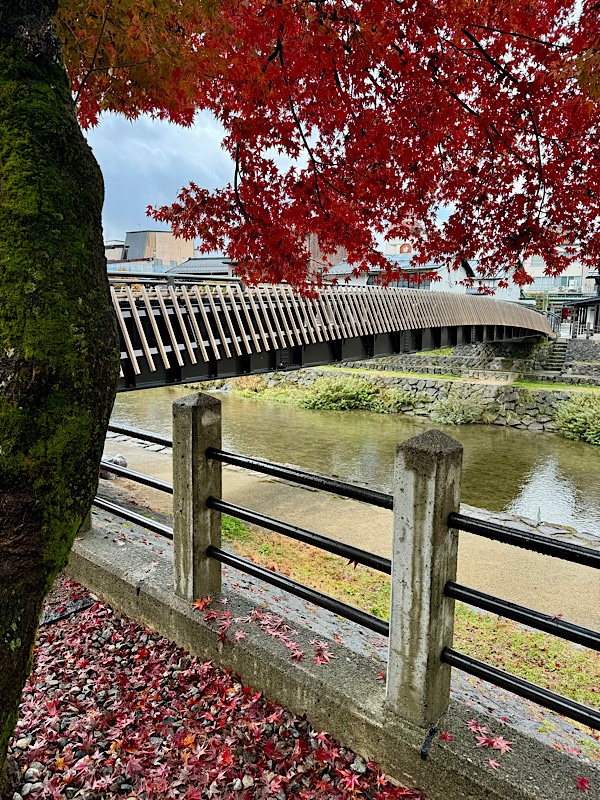 There were chop stick shops, LOADS of sweets, biscuits and lollies for sale, puddings, beef stores, fans, glassware, ceramics, and cutesy as hell Japanese kitch.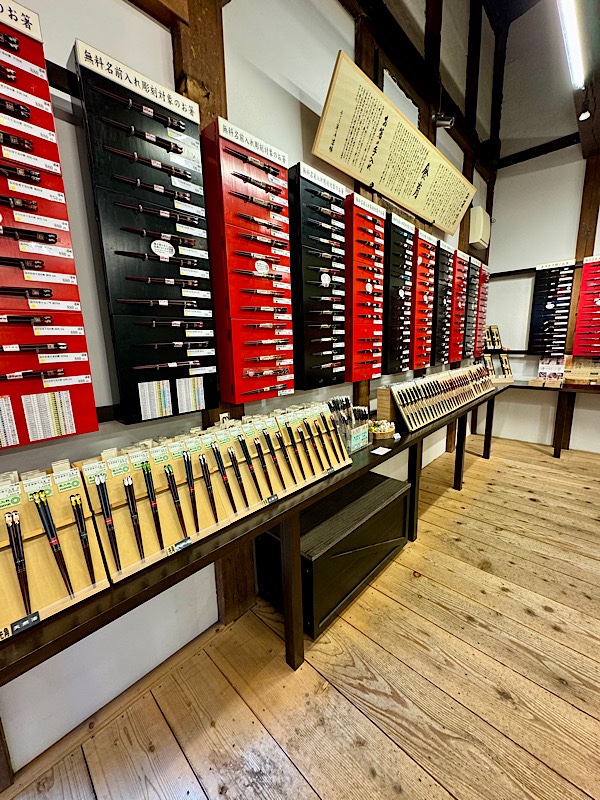 Cute little glass chopstick rests… I nearly bought a set to bring home but while the chopsticks I bought home from Kanazawa back in 2015 are probably the most used and useful souvenir I have ever bought from anywhere, we tend not to set the table too fancy when we are having Japanese at home. So they probably wouldn't end up getting used much.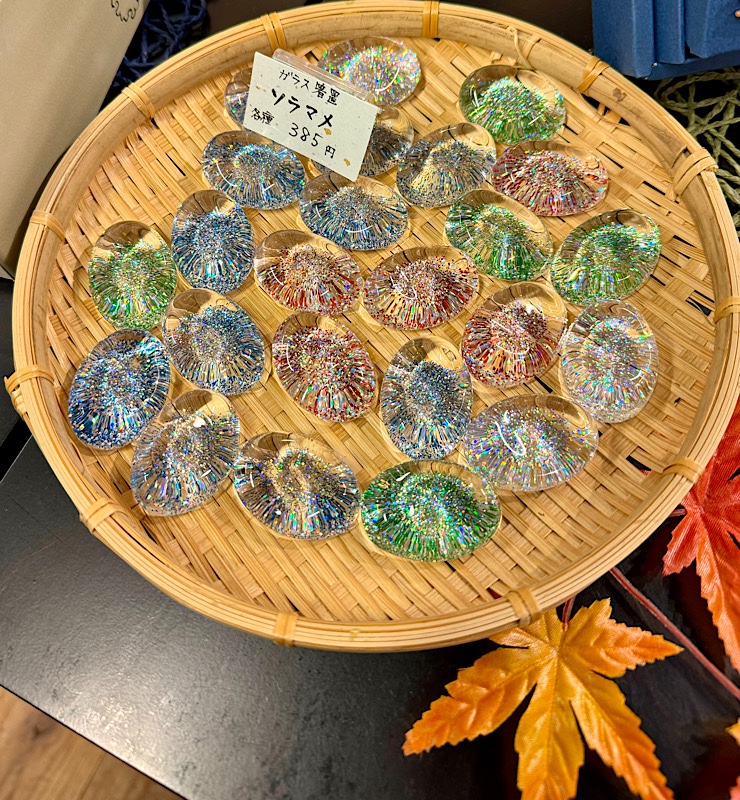 A cool lantern made out of random black and red chopsticks. I guess this is the sort of thing you can do when you are buying in bulk and not paying retail!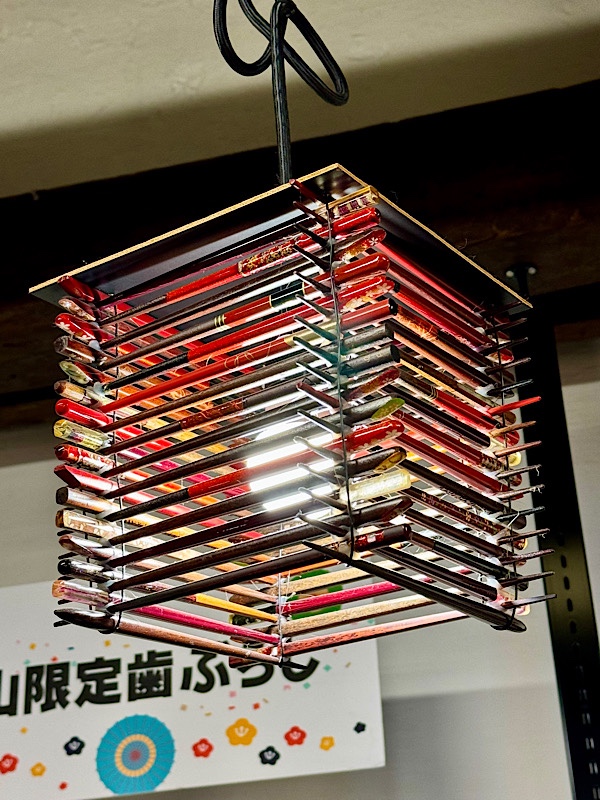 These fans remind me of the hundreds of fan shops all over Kyoto… Takayama is sometimes called 'Little Kyoto', as its old town district is relatively well kept.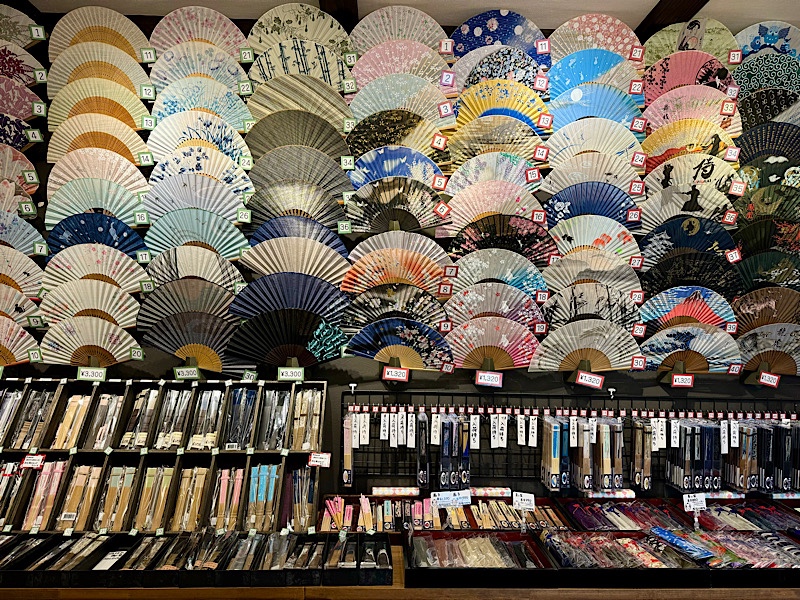 Takayama is also really well known for its Hida beef… this is a Hida beef bun – the type you usually get full of pork. Mr K felt that he just *had* to get one and it I stole a bite, it was really tasty.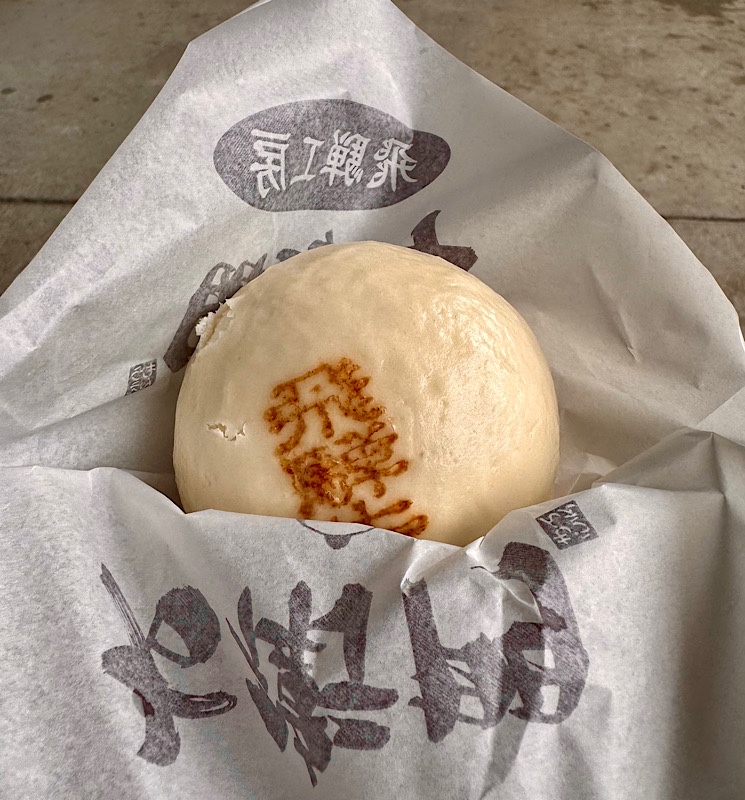 This guy is a Japanese yew carving (I'm assuming that is 'yew', as in "IS that a yew tree? Do those trees grow like that? Dad, go stand next to Chreeis!" said in th most grating clueless loud American accent you can muster). At the end of the Edo period, an artist name Matsuda Sukenaga created original netsuke carvings using the beautiful grain of the Hida area's characteristic Japanese yew timber – without adding any colour. They are said to be the beginnings of the art of Japanese yew carving, or a craft known as 'ichii itto-bori', which is a nationally recognised traditional craft of the Hida area.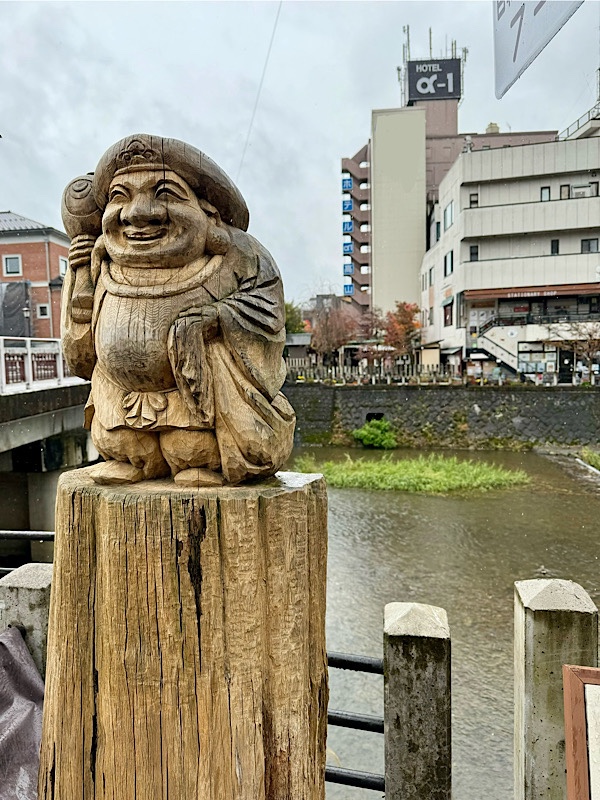 This guy actually represents Daikoku who is one of the Seven Gods of Fortune. This god is said to be a fusion of the mythological creator of Japan, known as Okuninushi no Mikoto, and an Indian God…. weird combo.
Across the road from this auspicious looking character is a wee little Hida beef-onna-stick shop – which Mr K also just *had* to try.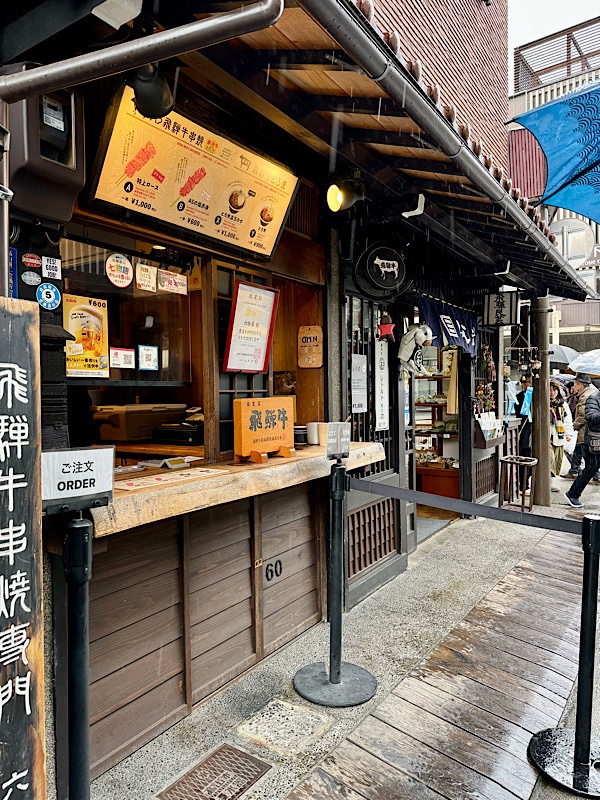 This is his, 'I'm not working for ten minutes together, and there is beer and beef!', face.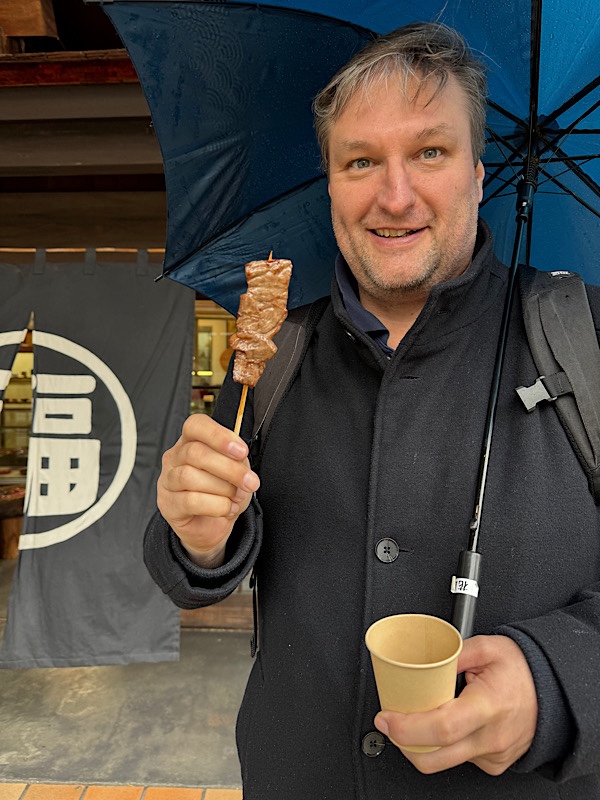 Then came the saké breweries and shops – which may or may not be the reason that Takayama was one of our stop overs to begin with!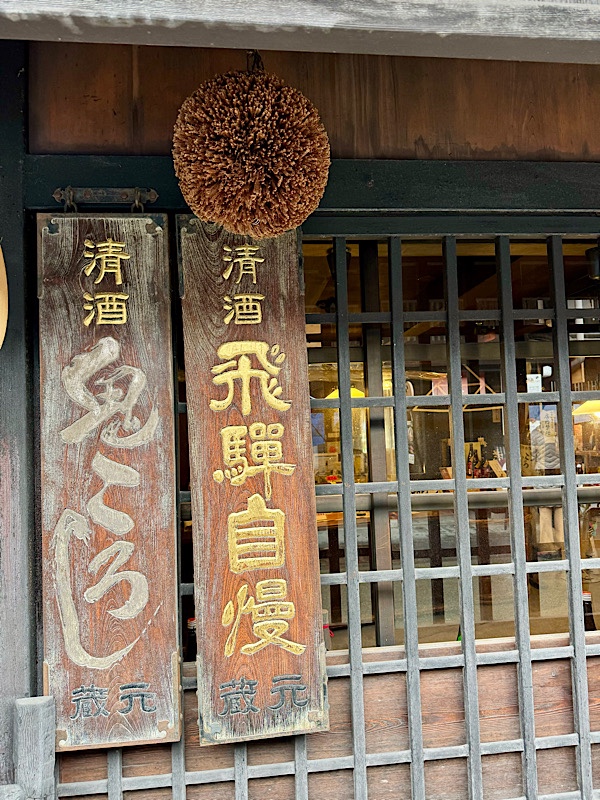 Why hello? This is where I parked my car!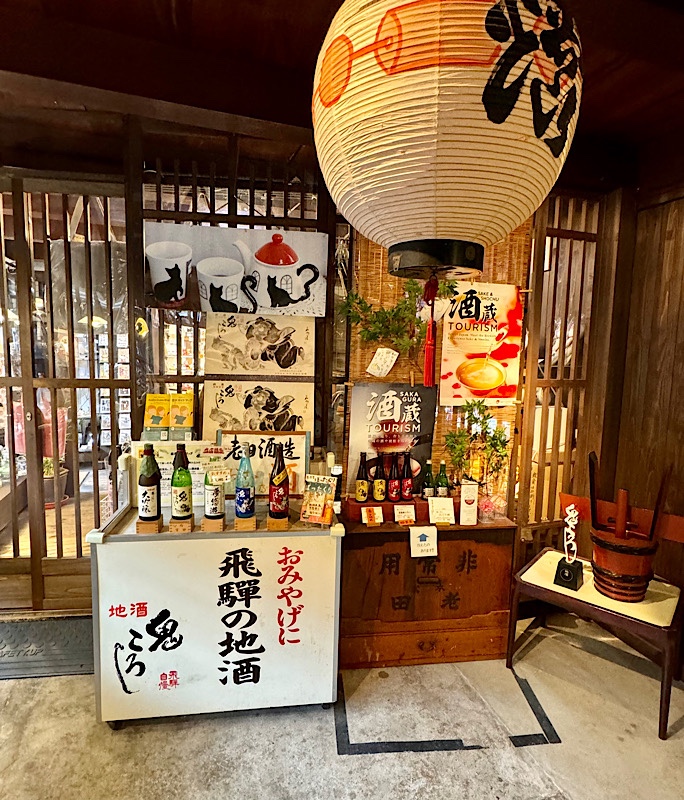 This is a pretty typical Japanese cross-over : the red pointy legged mascot is called Sarubobbo, which means, 'baby-monkey' and he is usually depicted without a face… but here is a Hello Kitty Sarubobo.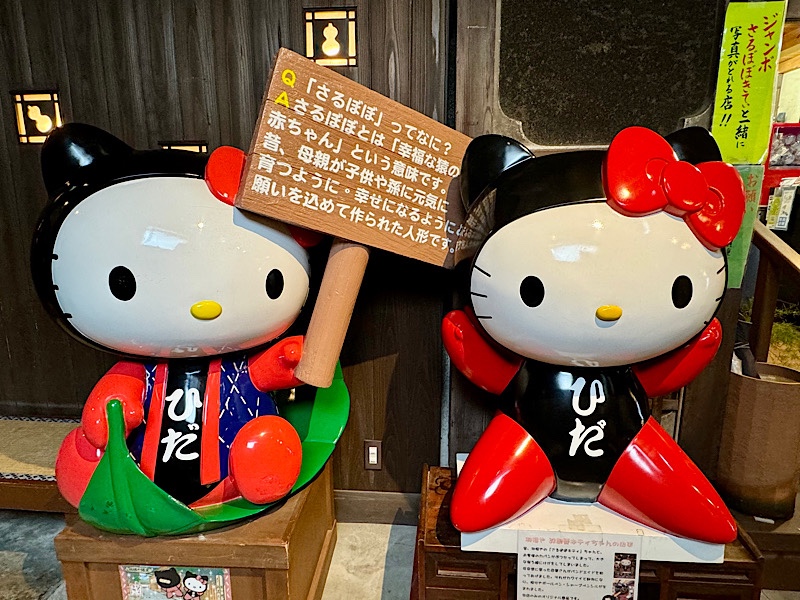 Sarubobo dolls were traditionally made by others for their daughters as a charm for a happy marriage and for a smooth delivery of children.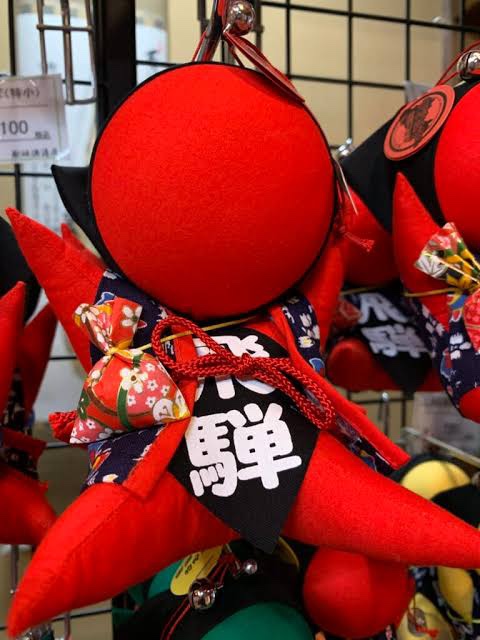 Anyway… what was Hello Kitty doing in the middle of my saké adventure, anyway? I think we accidentally wandered into saké heaven… there are so many breweries here that there are walking tours and special maps showing you which brewery is where.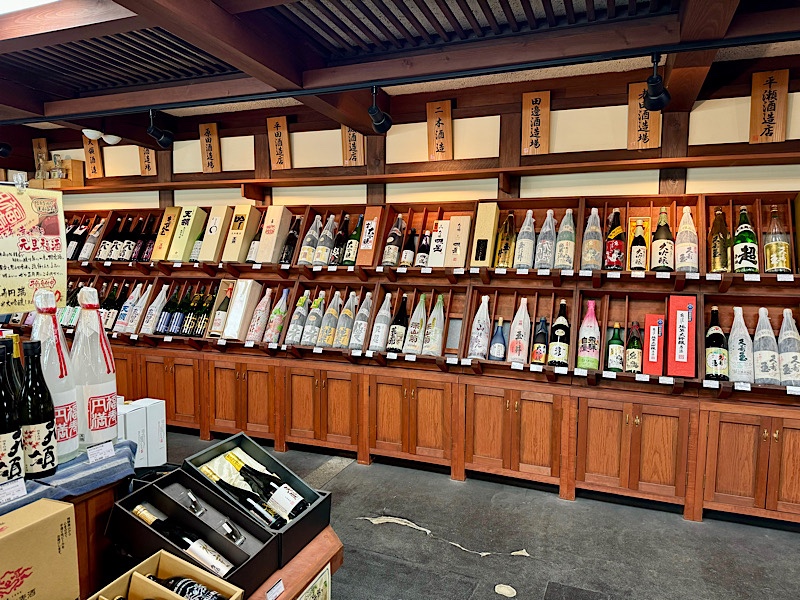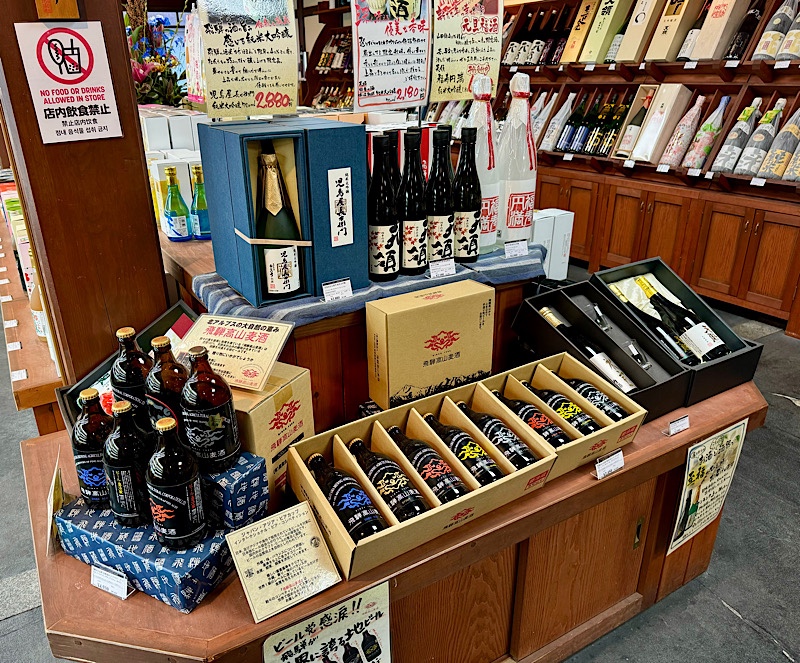 I'm crying like a Sarubobo baby-monkey … so much saké and I'm only allowed to bring a limited amount home!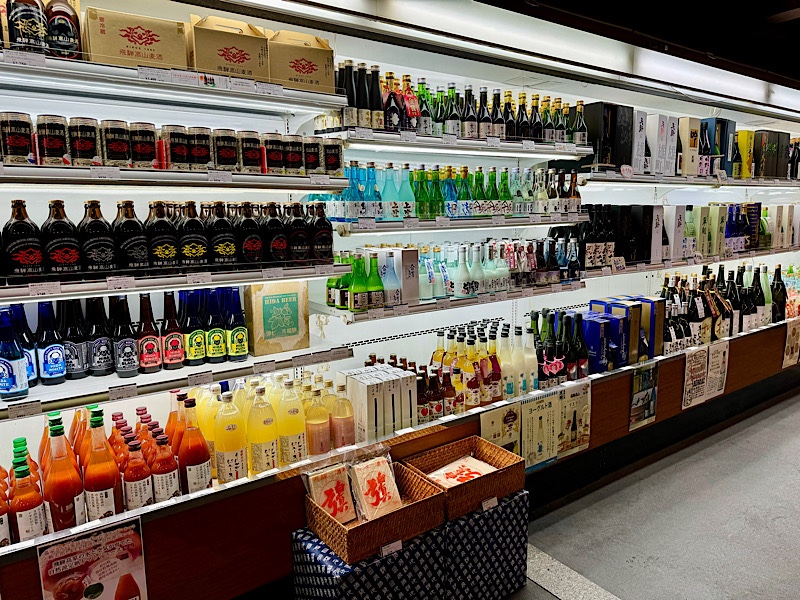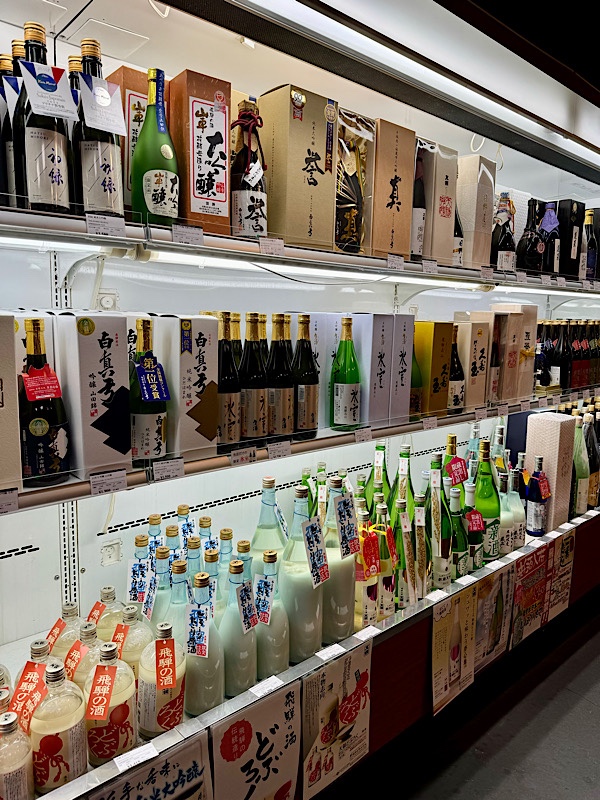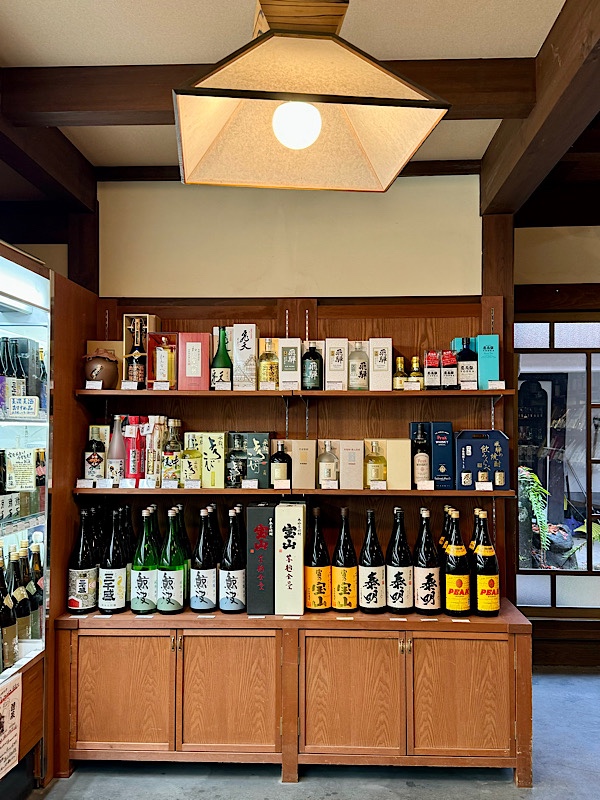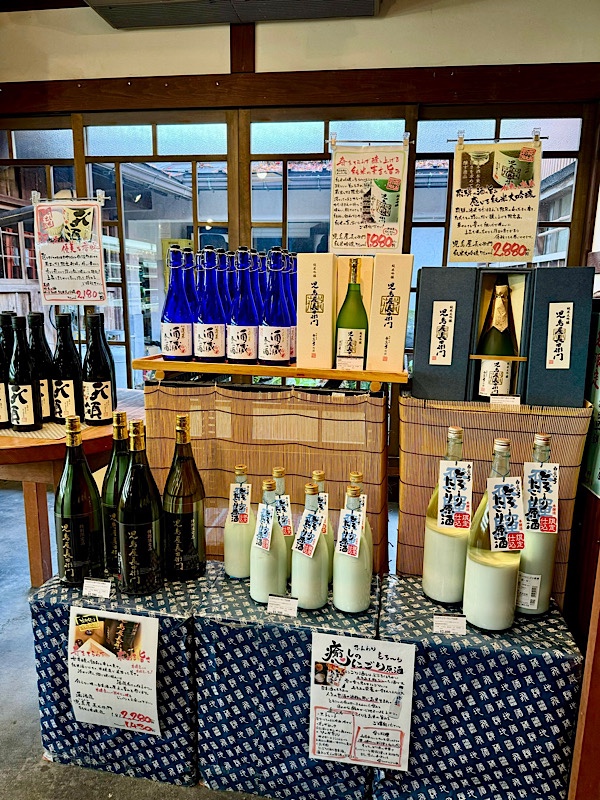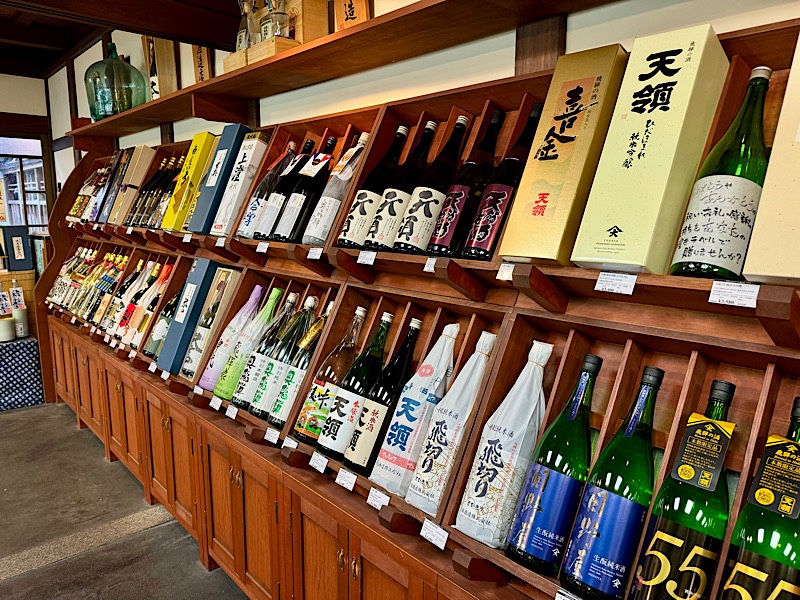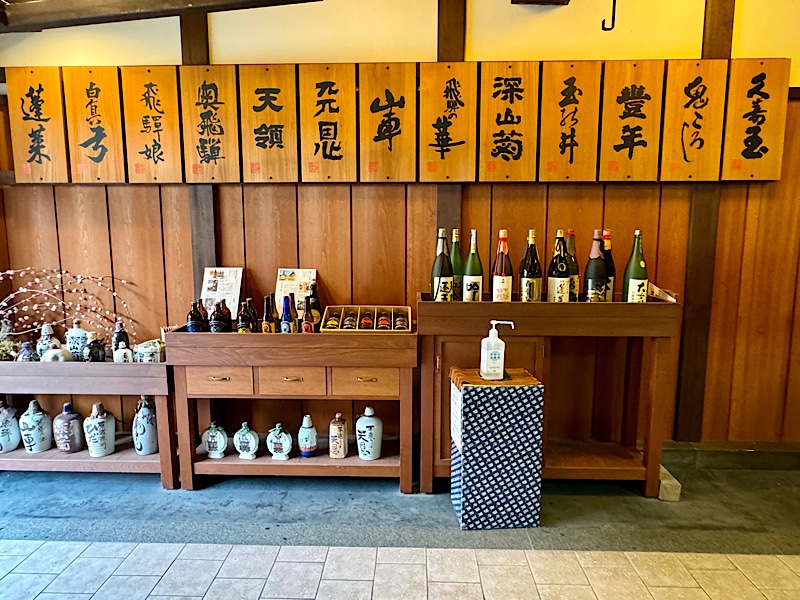 Okay, so that was just one Takayama saké store – it isn't even one of their brewery store fronts! >.> This may take longer than we anticipated…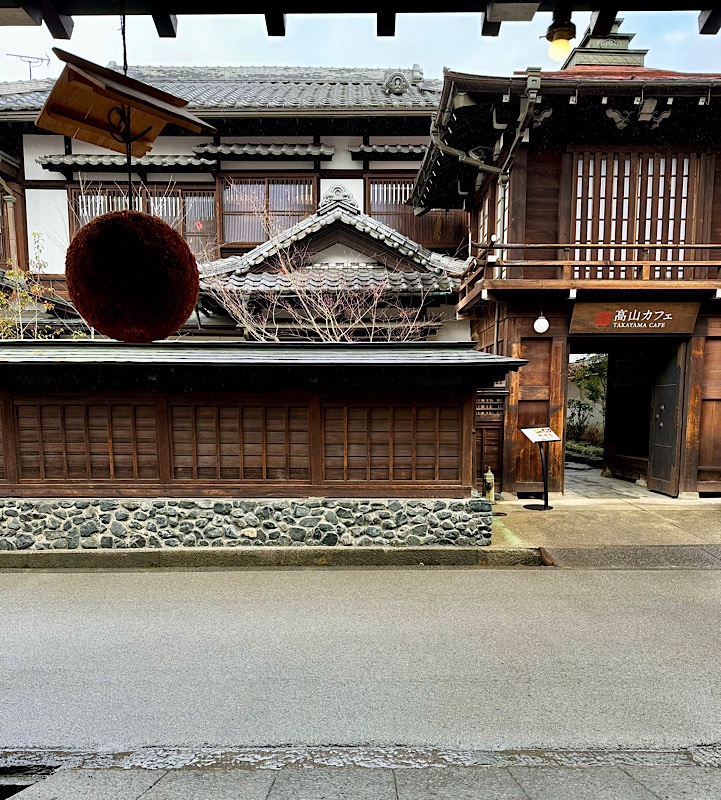 Oita Sake Brewery Kamisannomachi *(I think… by the time you get to the end of this you'll see where the confusion is creeping in!)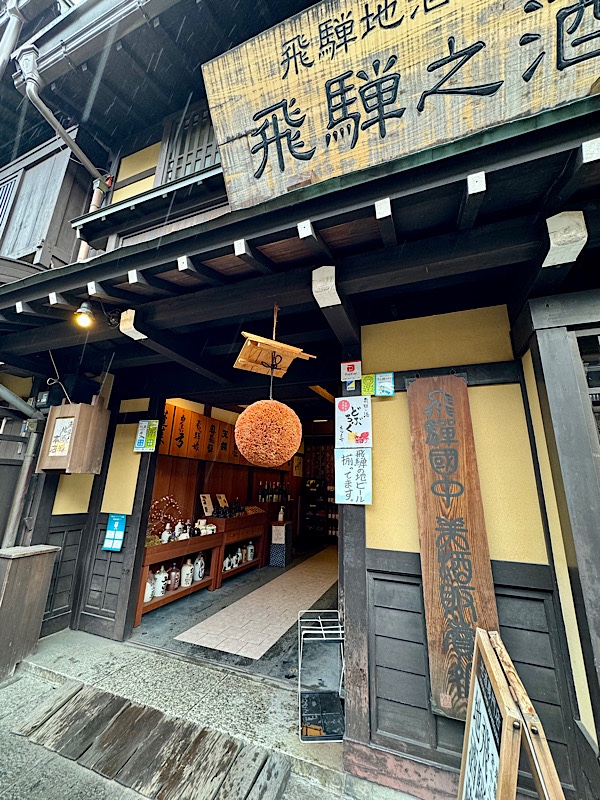 This place was directly across the street from the Takayama Cafe…e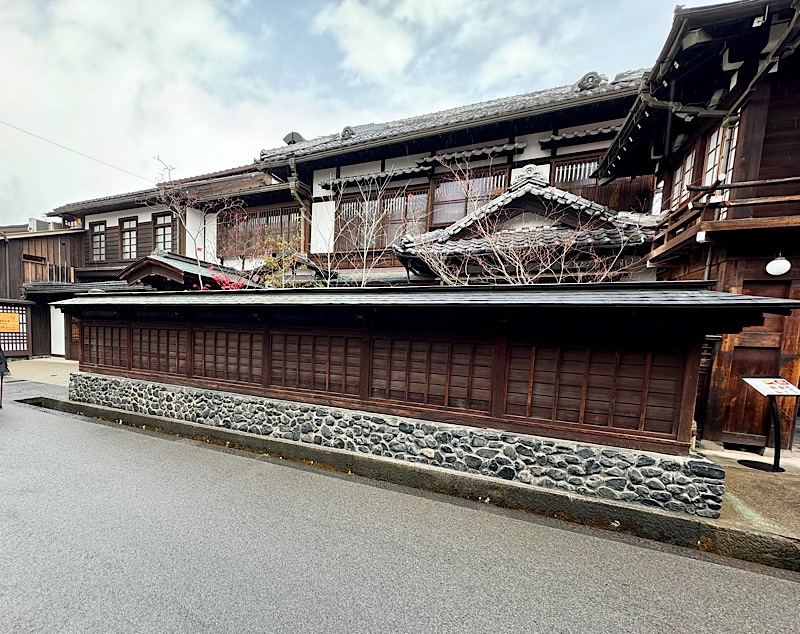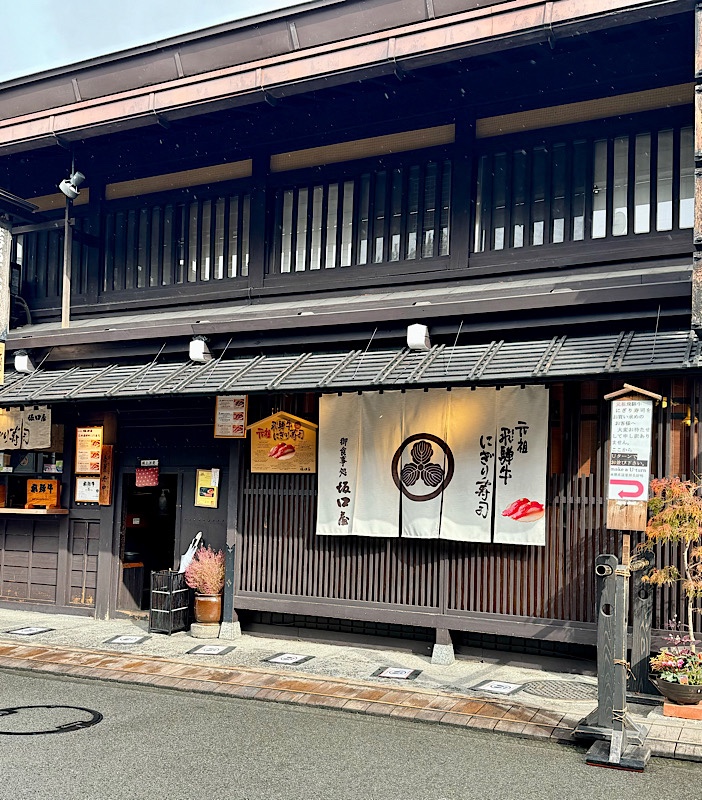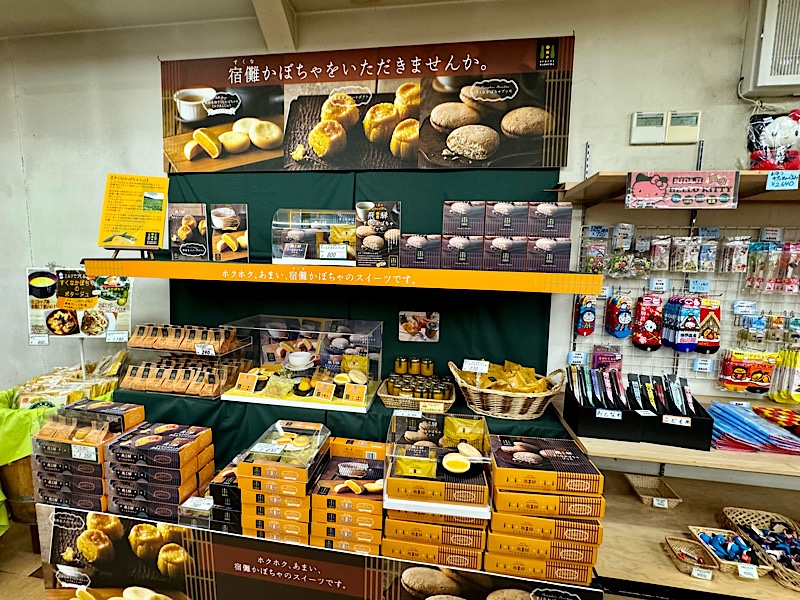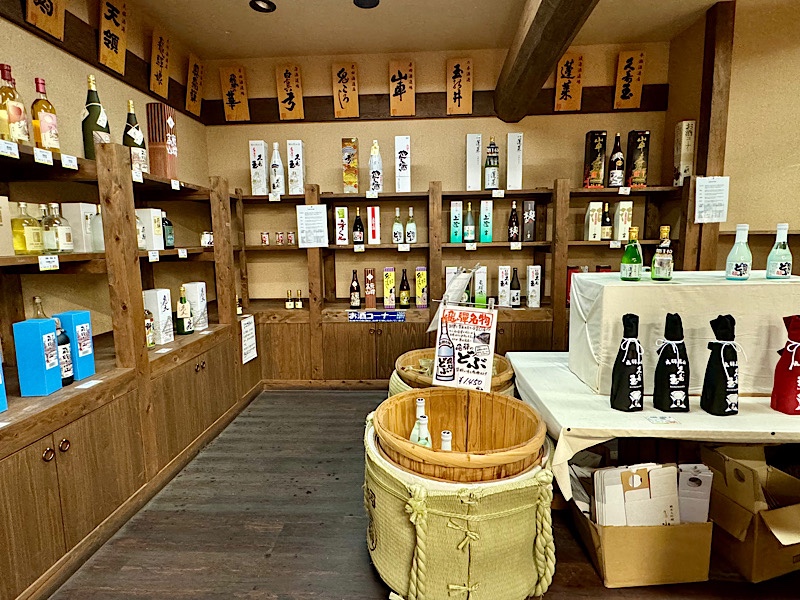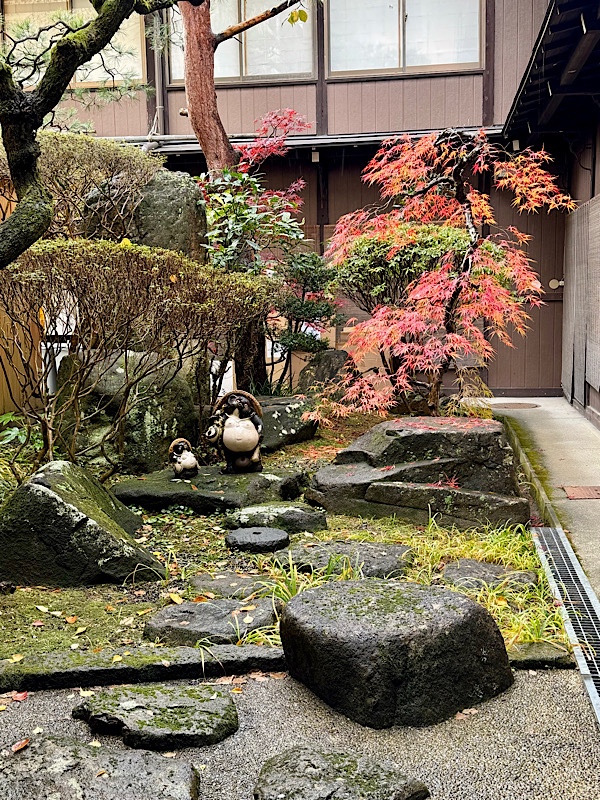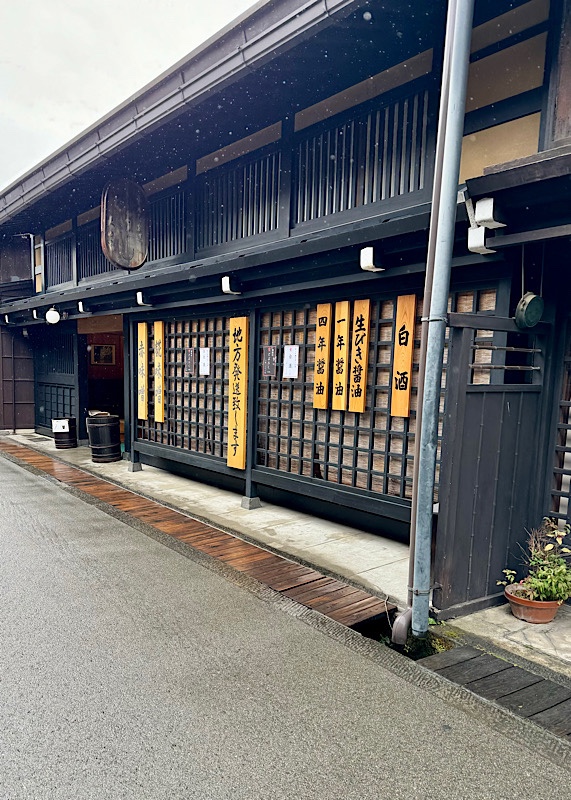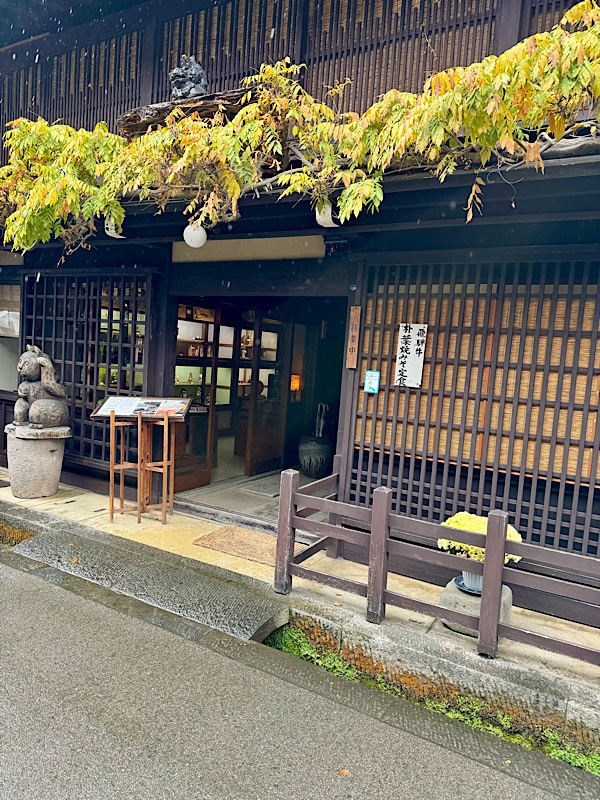 Funasaka Saké Brewery…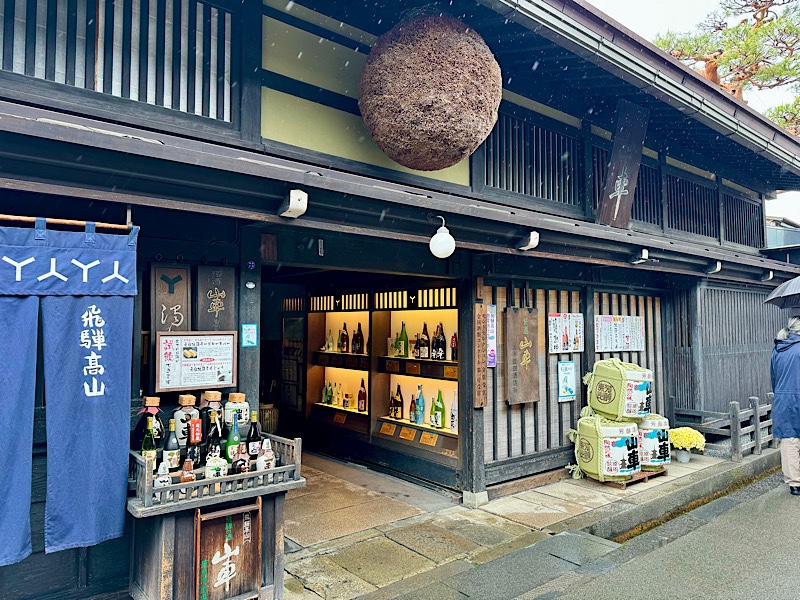 This place was great – you pay 450JPY for a little cup and you can fill it 12 times from 12 different bottles in their range that are kept in a big fridge you can access.
We found ourselves a warm little space near this hearth and happened to meet a couple who live in France – Jeremy was originally from the UK and was a ski instructor for many years, Juliana is from Brazil and they had a delightful 1 year old named Charlie who was an absolute legend letting his mum try some saké without complaint. 🙂
As it turns out Jeremy and Juliana are into buying hotels and renovating them in France so they have quite a lot of knowledge and experience in French real estate… happy thought indeed.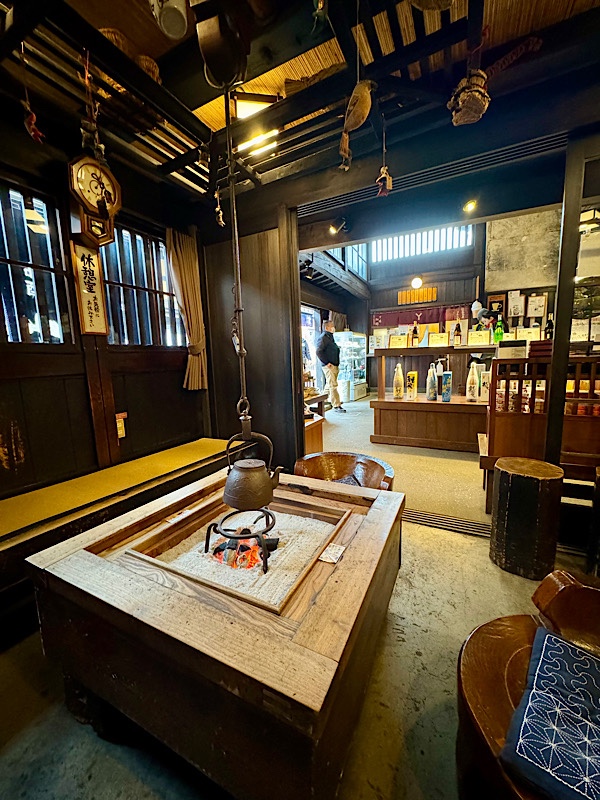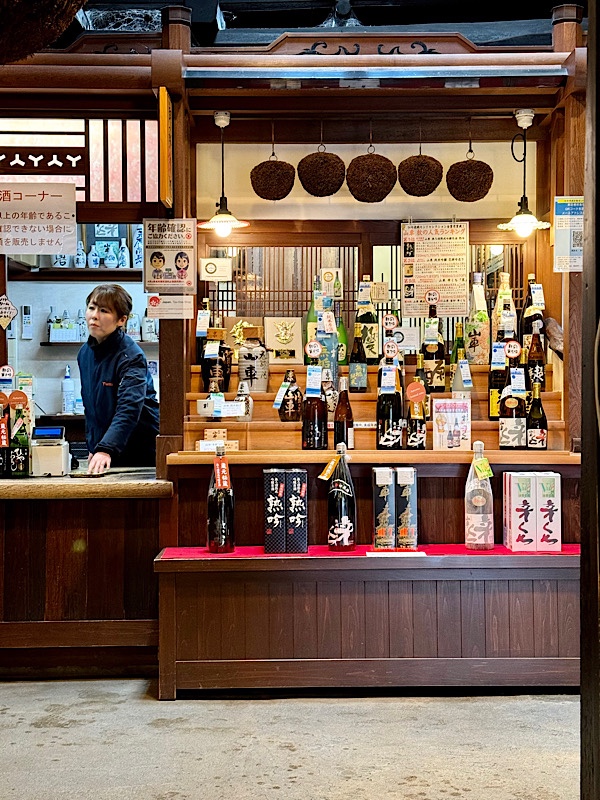 Hamada Saké Brewery is stumbling distance across the street… and they have a different tasting system.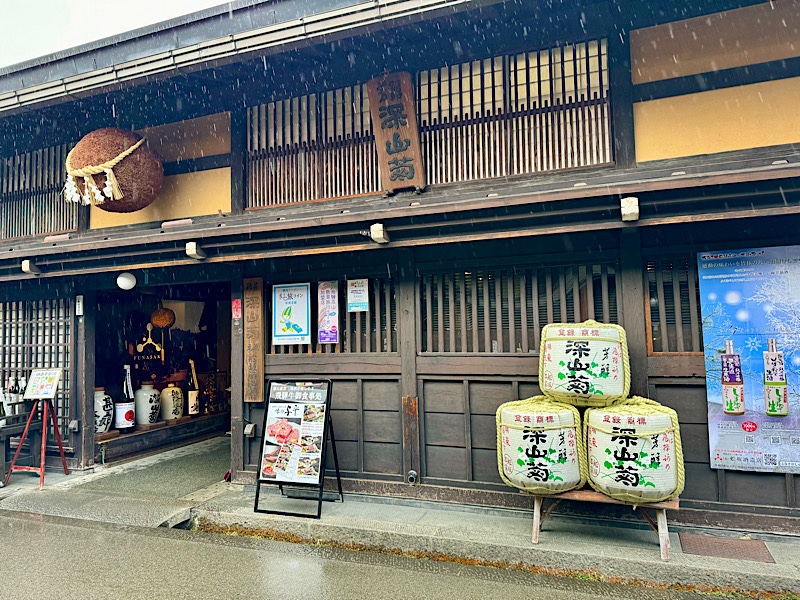 First, all the award winning saké and a very small, negligible, attempt at saké education…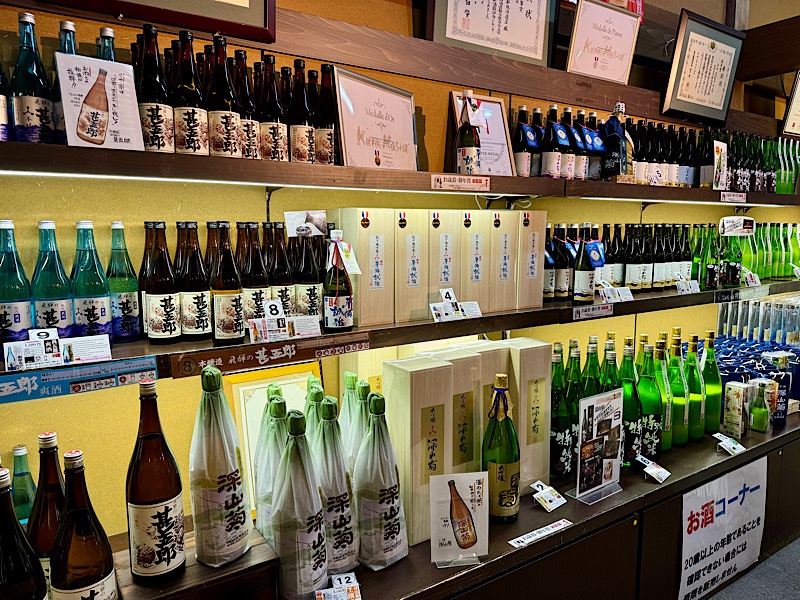 Then you buy a 100JPY cup from a dispensary machine (it's all very hands off as far as the staff are concerned). Then you go to a machine and put in 500 JPY for 6 saké tokens or 1000 JPY for 13 saké tokens. Once you have your tokens you just put them in the machine of choice and a shot of saké will be dispensed. The numbers on the machine correspond with bottles on the shelves and off you go! There is a description above each saké which is the sum total extent of trying to offer you any useful information on each drink!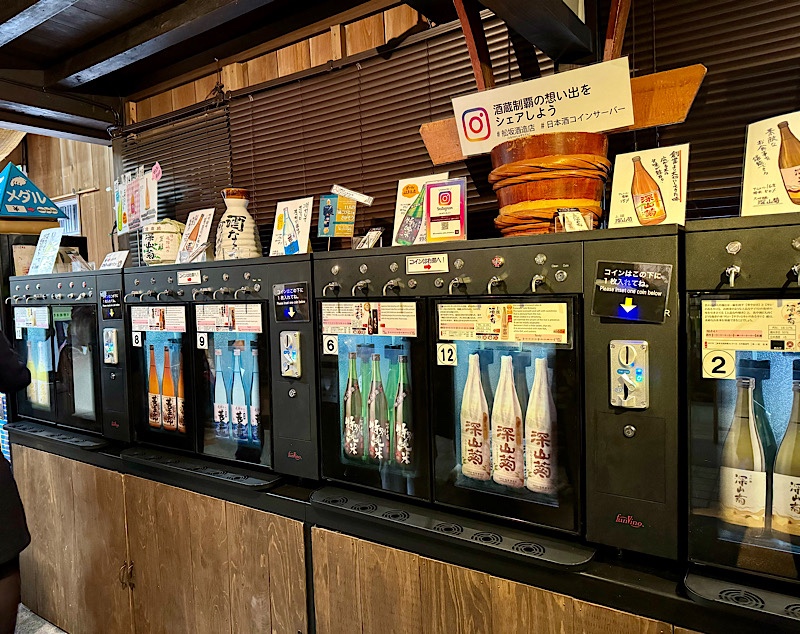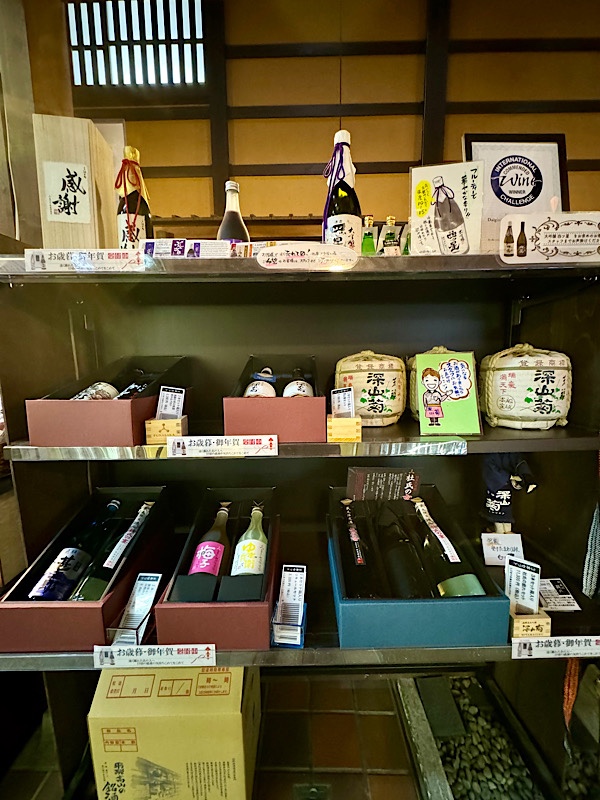 Matsuzaka Saké…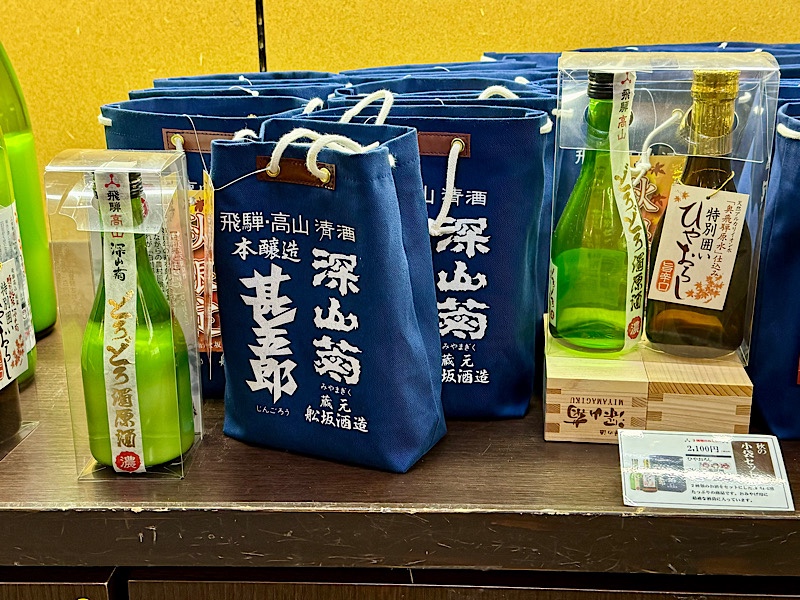 So many people lining up for the token machine!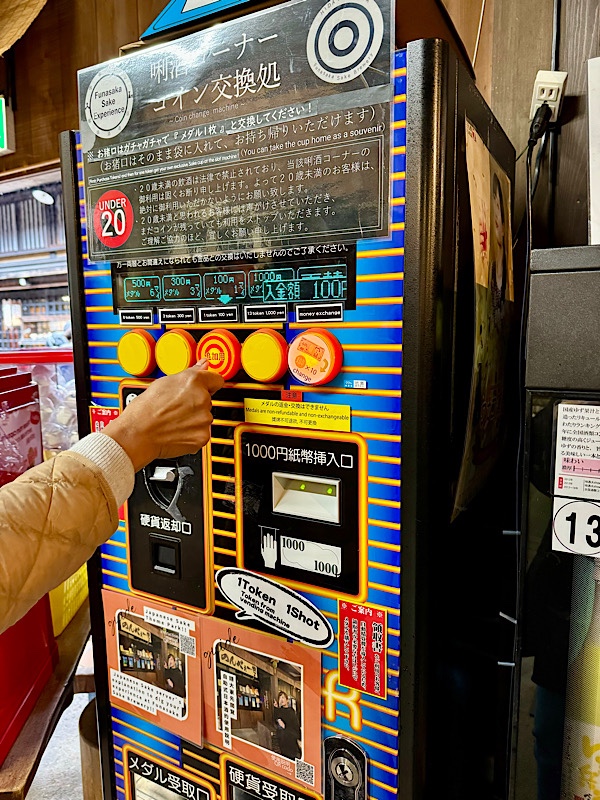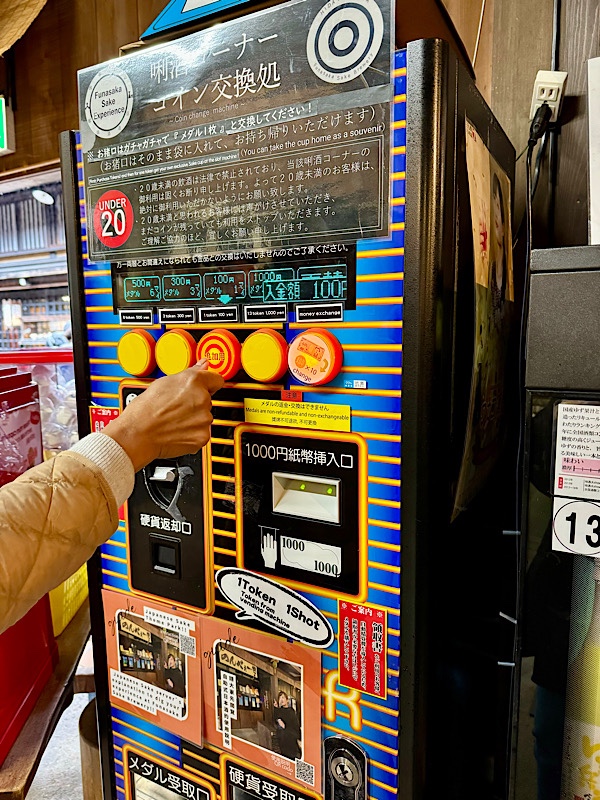 It was so easy to just hook into this… $10 later and you're really quite toasted.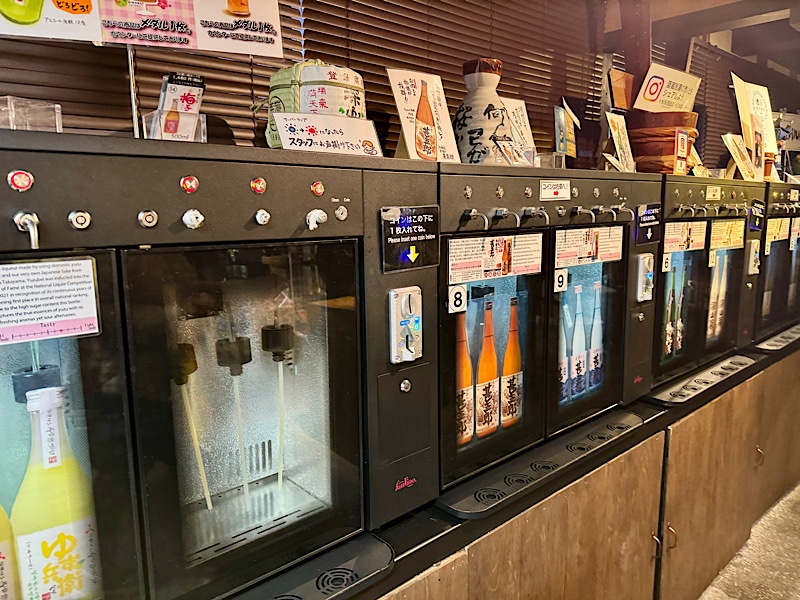 Quaffable stuff and well worth a stop!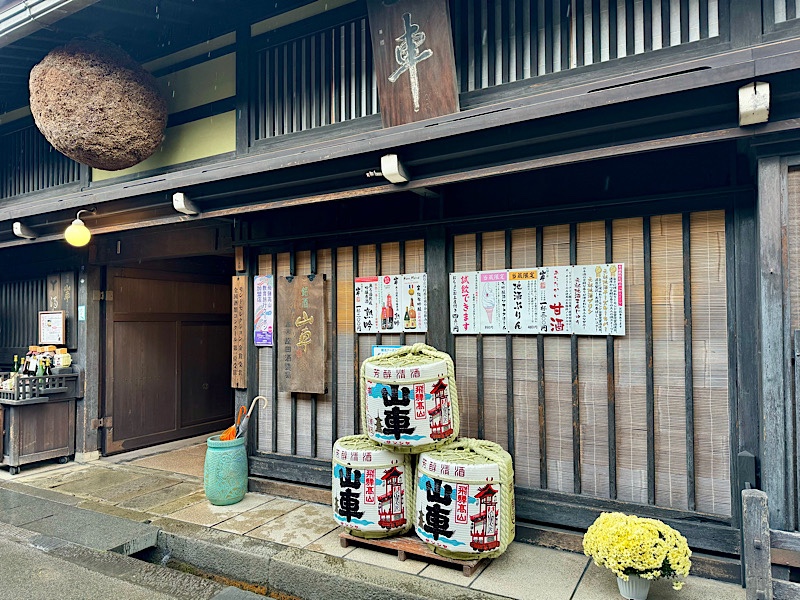 Ummm.. Kawashiri Brewery I think? :/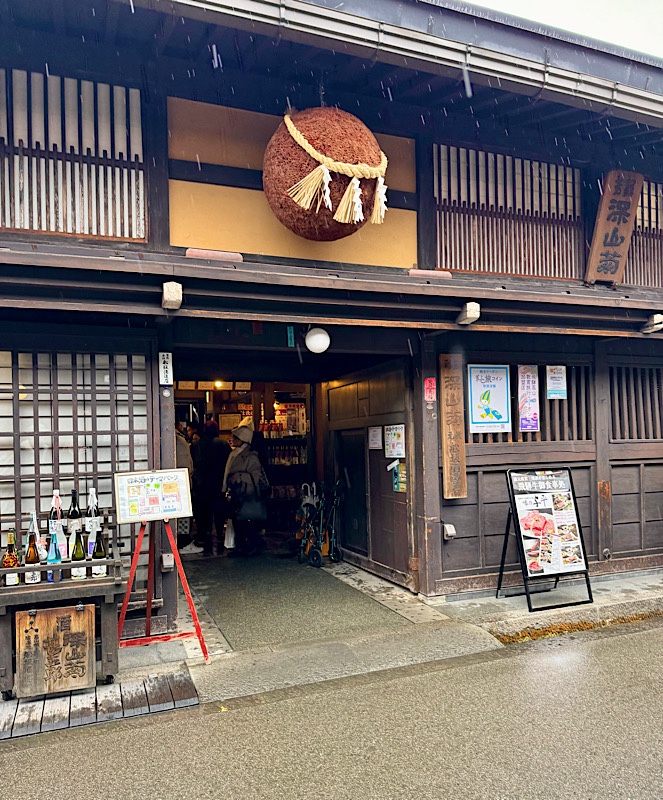 It was about this point that we decided we should get back to our accom as we had more work to do and I was rapidly ending up in a state where I wasn't going to useful at all!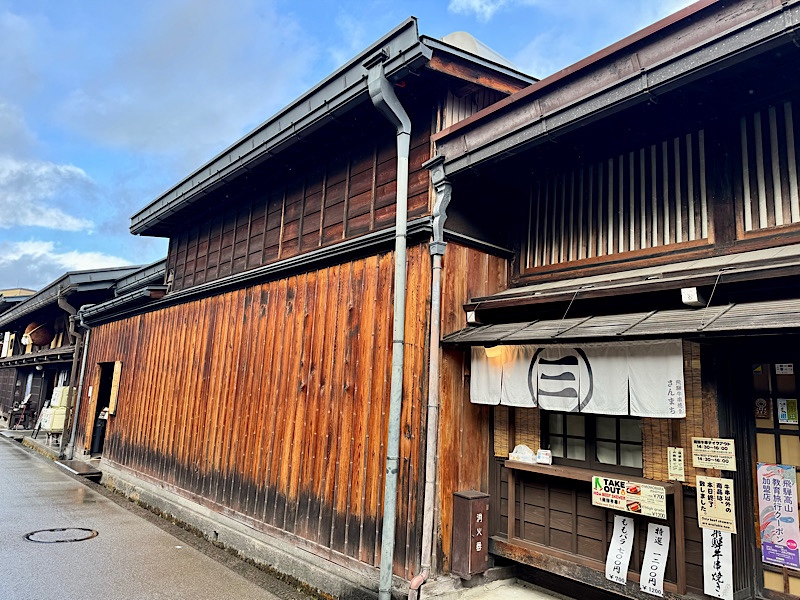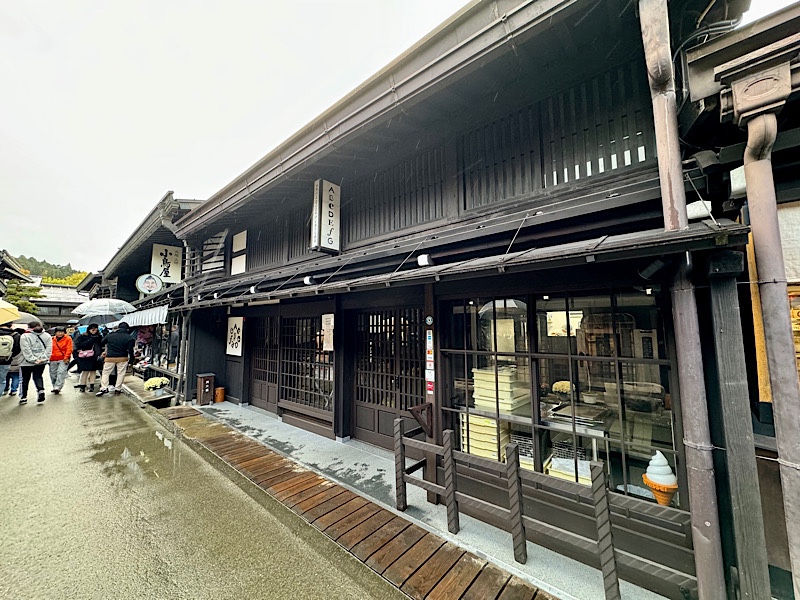 We are definitely going to have to come back to Takayama at some point – would be great to come with someone who has better Japanese skills than either of us have.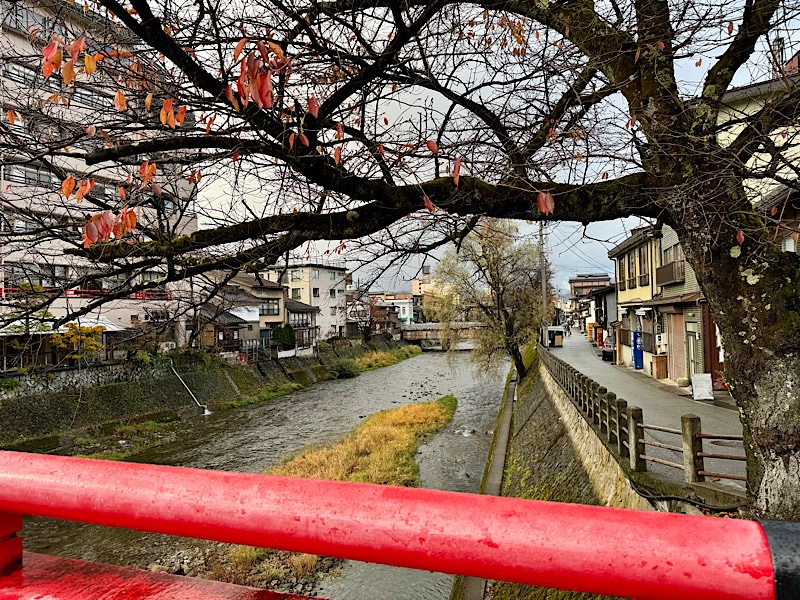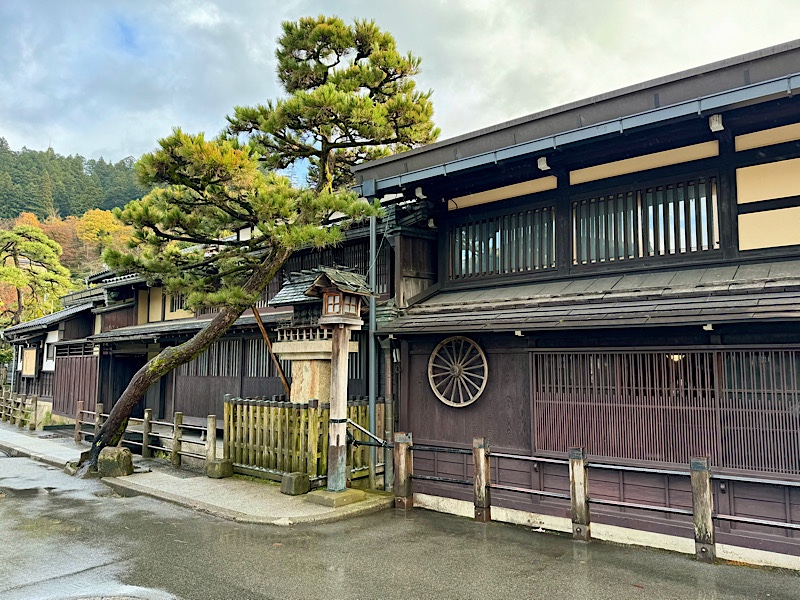 Gorgeous little town with heaps to see. And we didn't even touch on their weird retro museums and other offerings.