After a pretty hectic (and painful) day in Hiroshima yesterday, we had a bit of a lay-in and didn't get moving too early this morning.  When we did finally surface, we discovered a simply glorious day and decided to go downtown to Abeno Harukas 300 – a massive shopping mall with a huge 300m observation deck that is open to the public.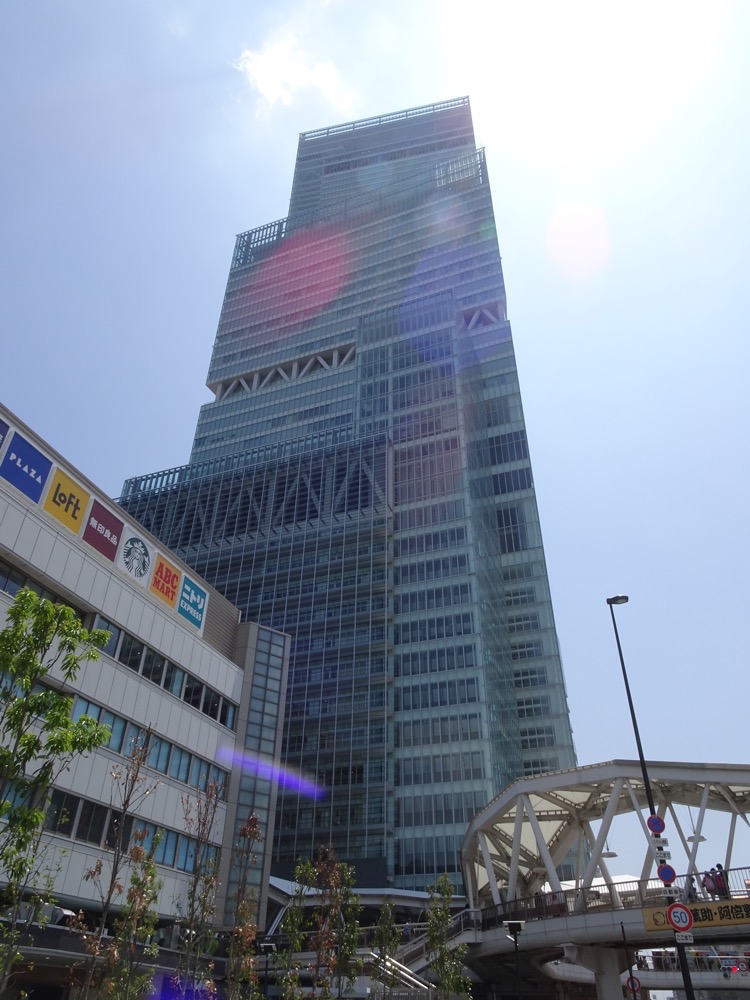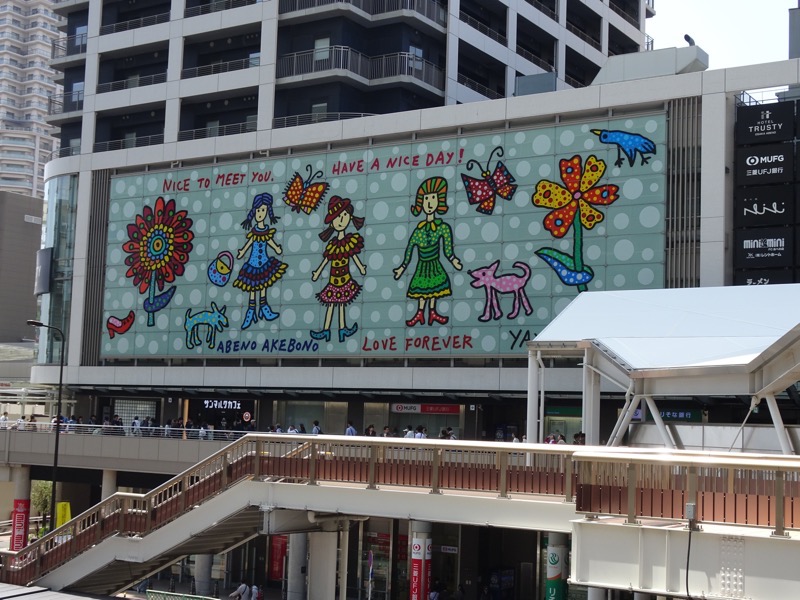 We wandered through the shops and while there is plenty of high-end shopping in this complex (Bvlgari, Louis Vuitton, etc), I particularly love the Kintetsu department stores for their kimono sections.  Most upscale department stores will have an area that sells traditional yakuta and kimono and of course all the accessories – obis, ties, geta and zori sandals, Kinchaku Bags, traditional Tsumami Kanzashi hair ornaments,  etc. They're so delicate and have such a very particular design aesthetic.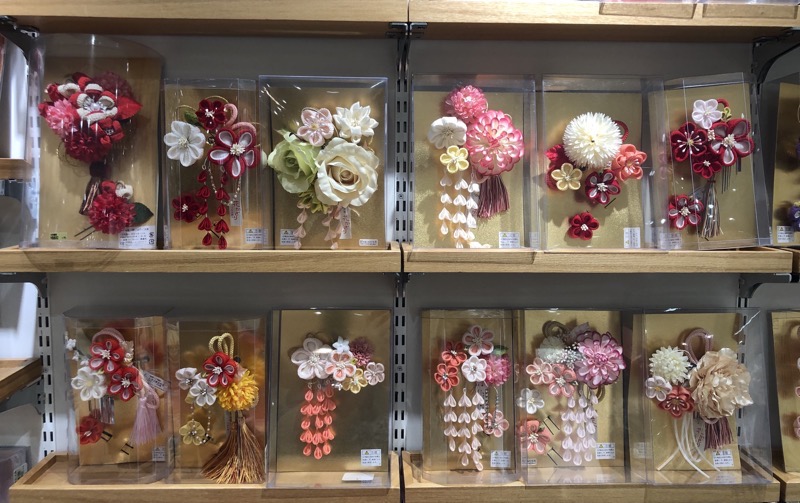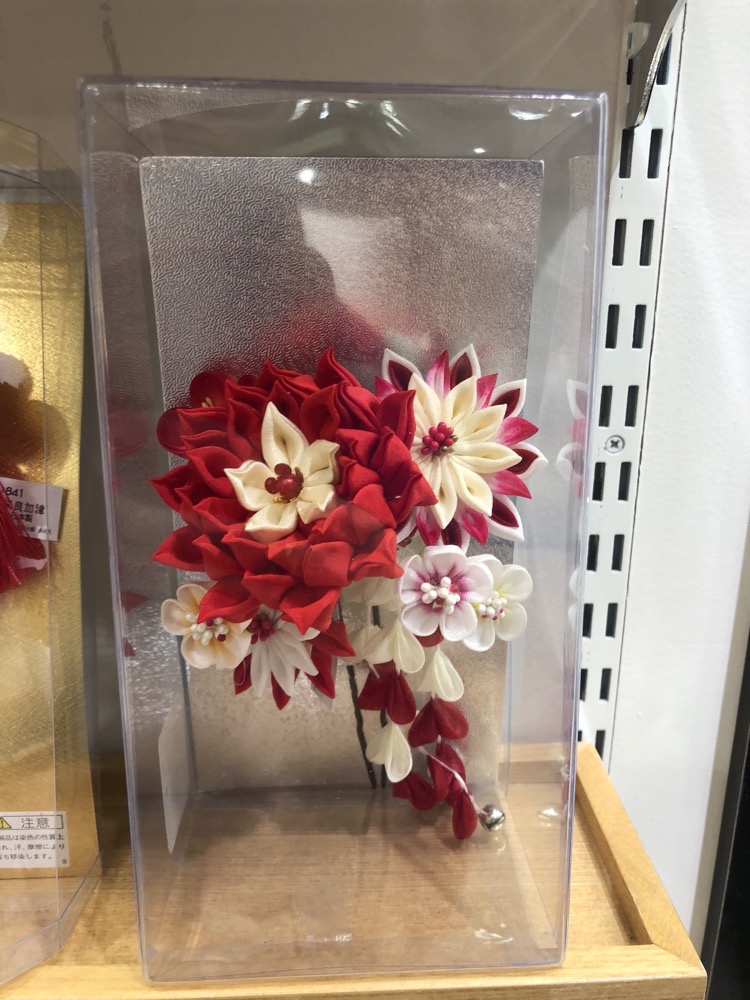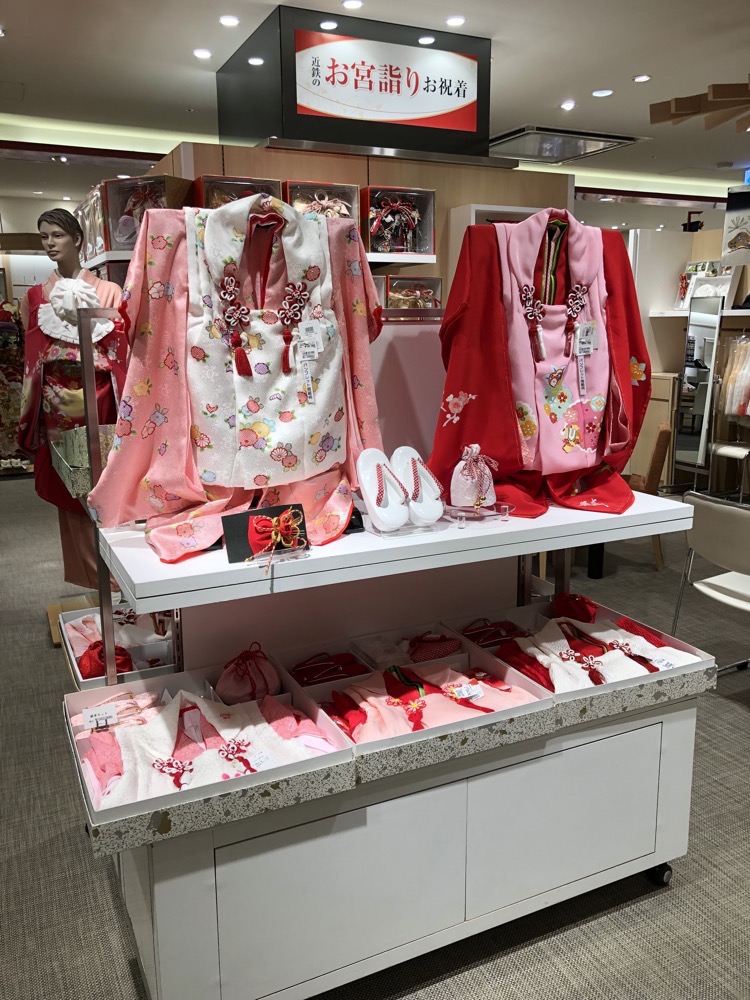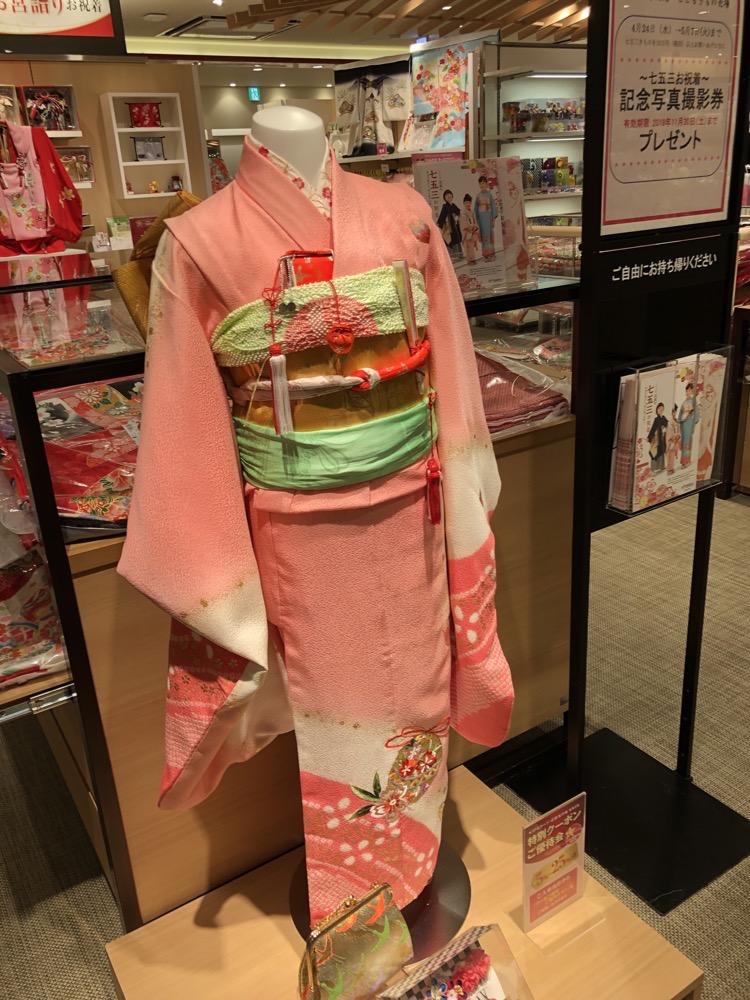 I'm not big on wandering shops without a particular agenda, so before too long, we made our way up to the 16th-floor observation garden…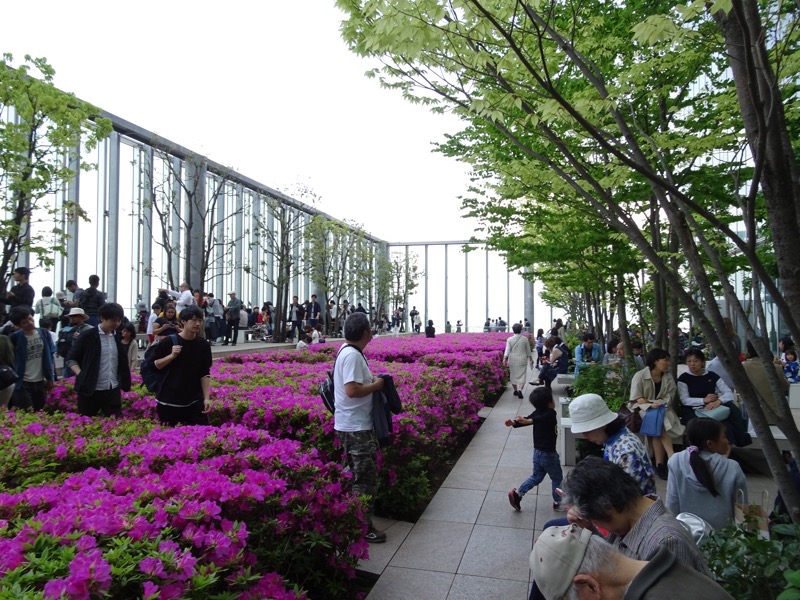 There's still a long way up in this tower – it's 70 something stories high, mostly hotel and office space.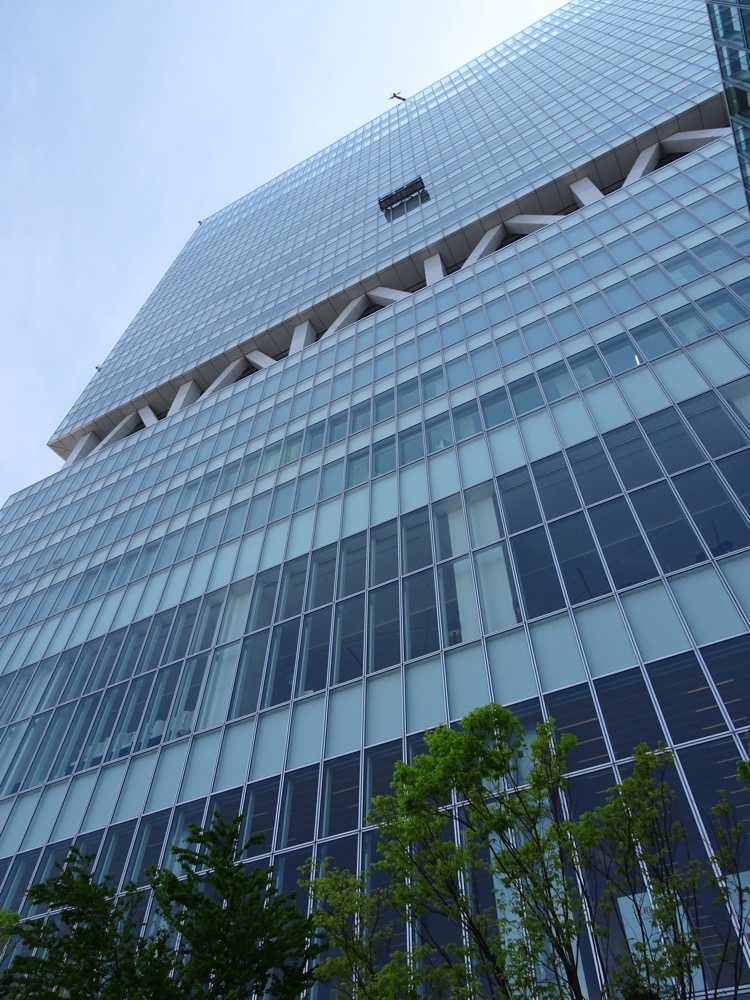 And that there, is some dudes cleaning the windows!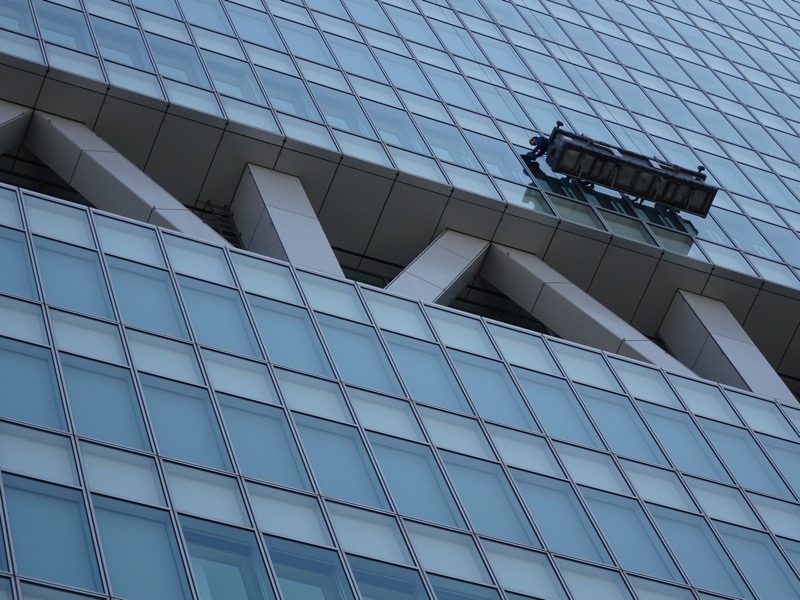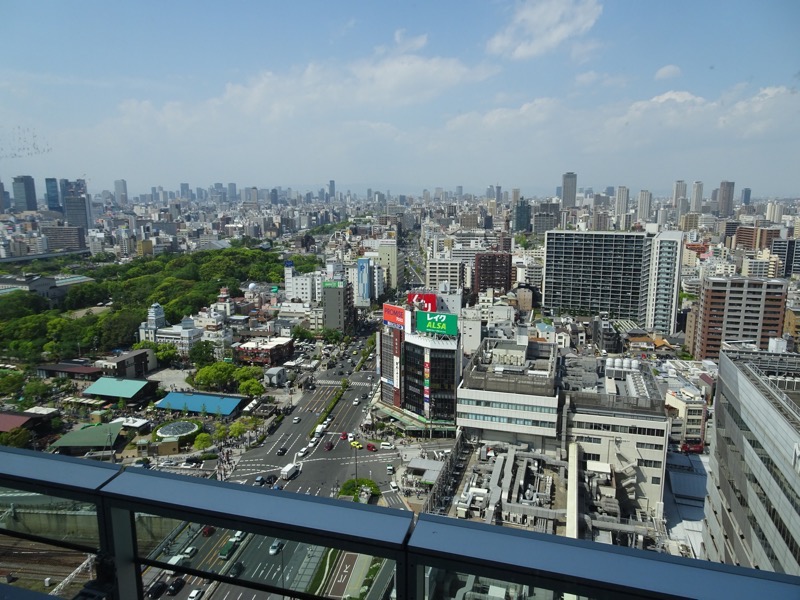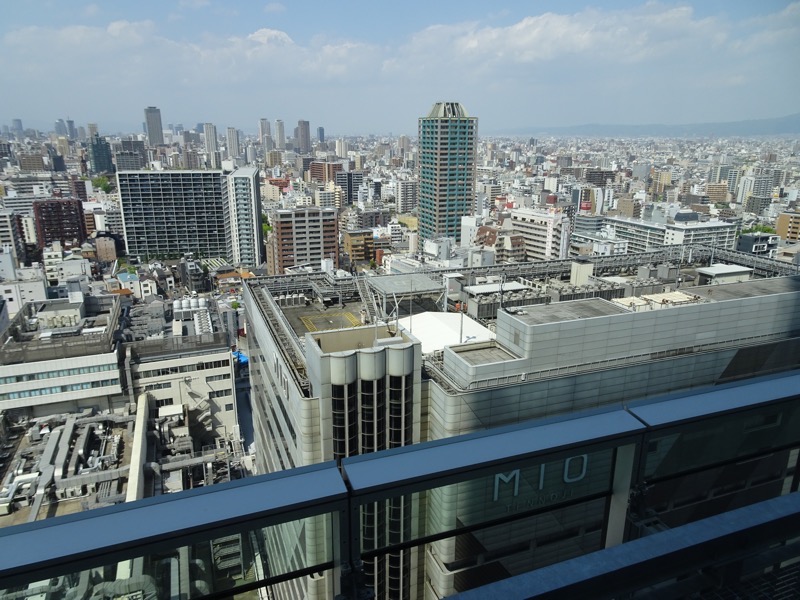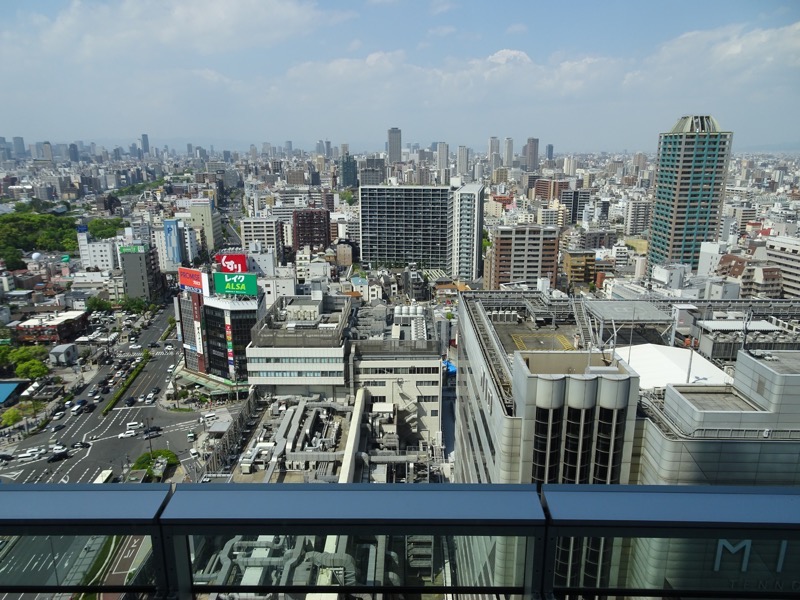 We toyed with the idea of going all the way to the top of the tower to check it out, but of course, Golden Week strikes again and the place is pretty packed.  Between the queue and the JP¥1500 per person to use the elevator (?!?) we decided not to.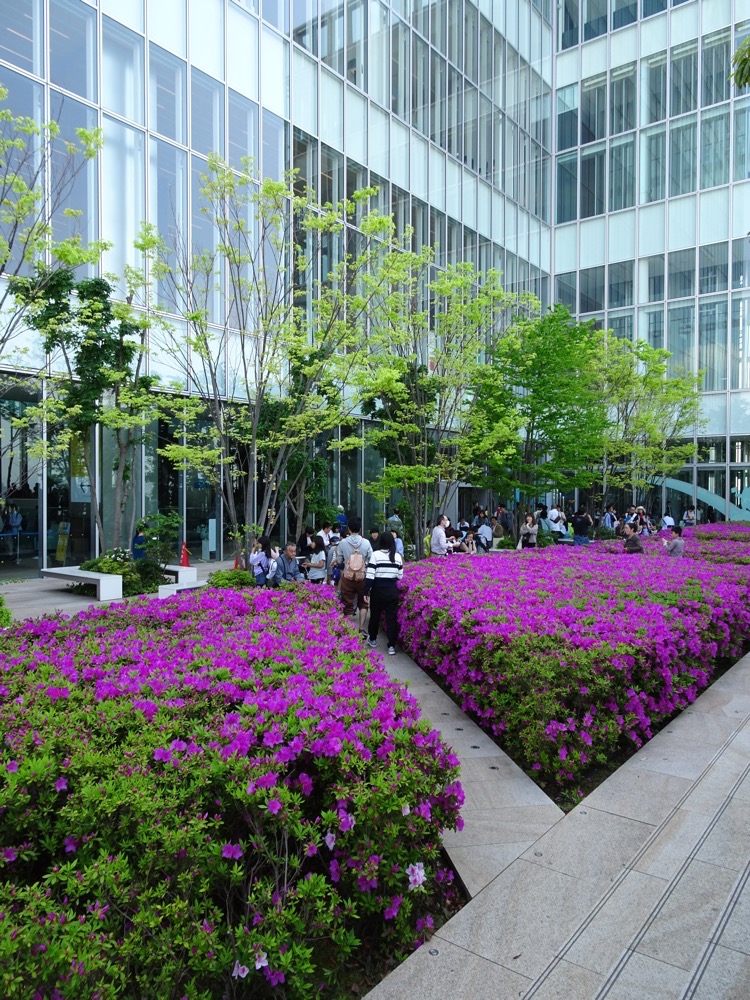 Instead, we hopped a train down to Namba to take us to the famous Dontonburi district. Dotonbori is a canalside entertainment area – I'm thinking the locals probably consider it much like Brisbane regards its Southbank area.  It's very popular with students and as an after-work meeting place – it is full of small restaurants, bars and izakaya taverns.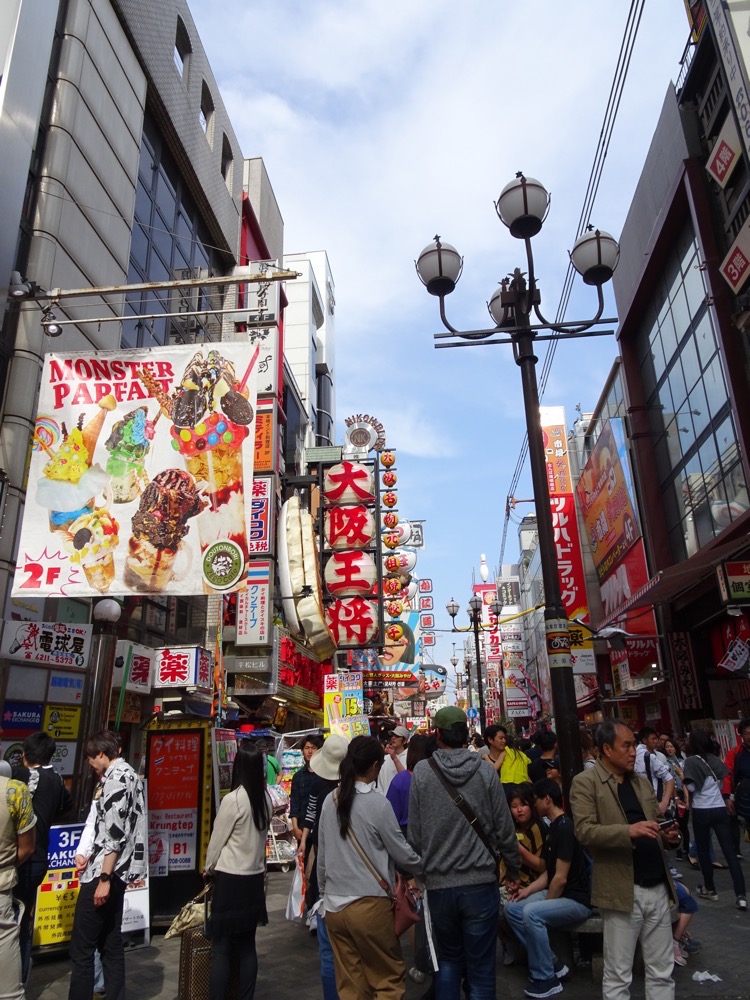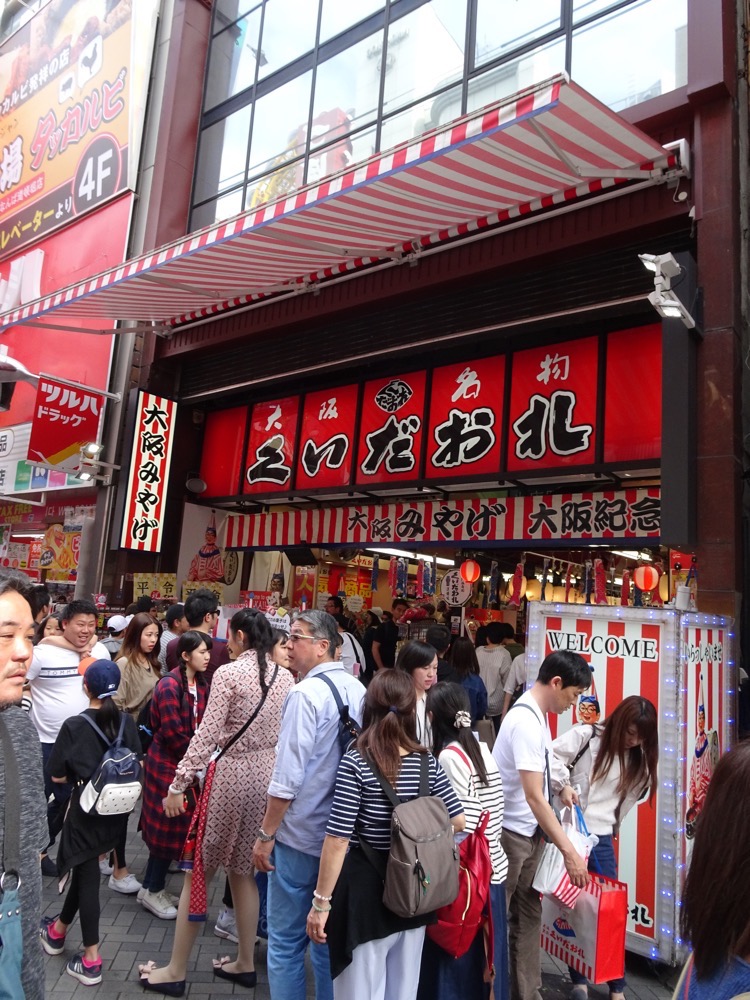 There's also more than a slight obsession with takoyaki here… stalls of takoyaki everwhere, squid and takoyaki souvenirs all over the place.  As a general rule, it is poor etiquette to be eating in public in Japan – seemingly the only 'proper' exclusion to that seems to be the standing around takoyaki street vendors eating your little balls of squidly goodness on a toothpick.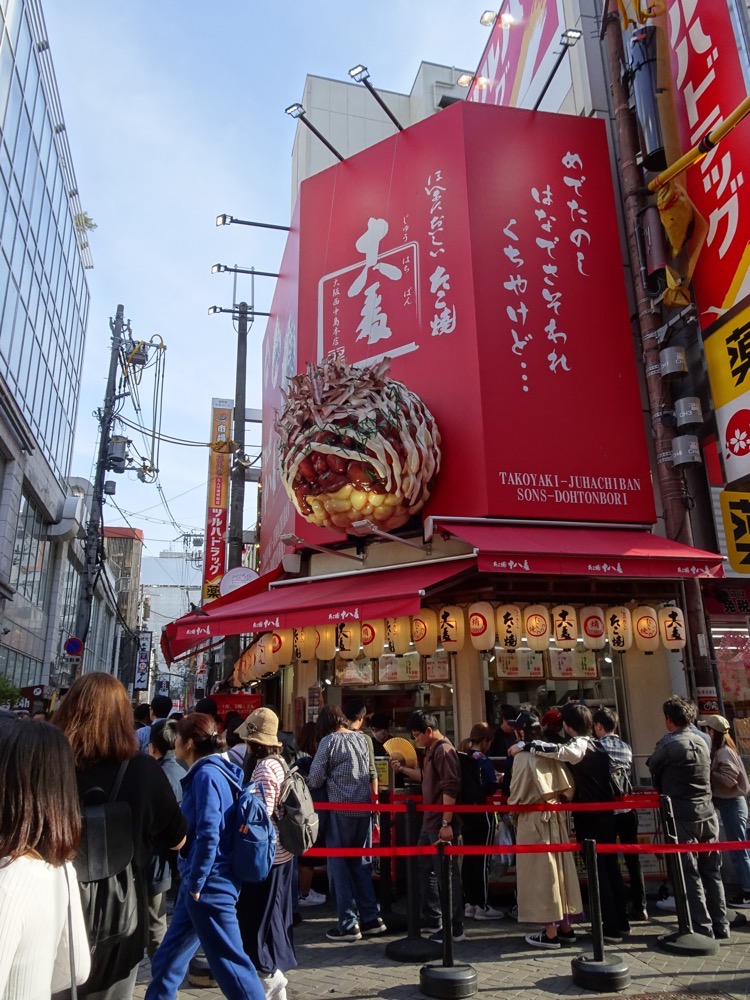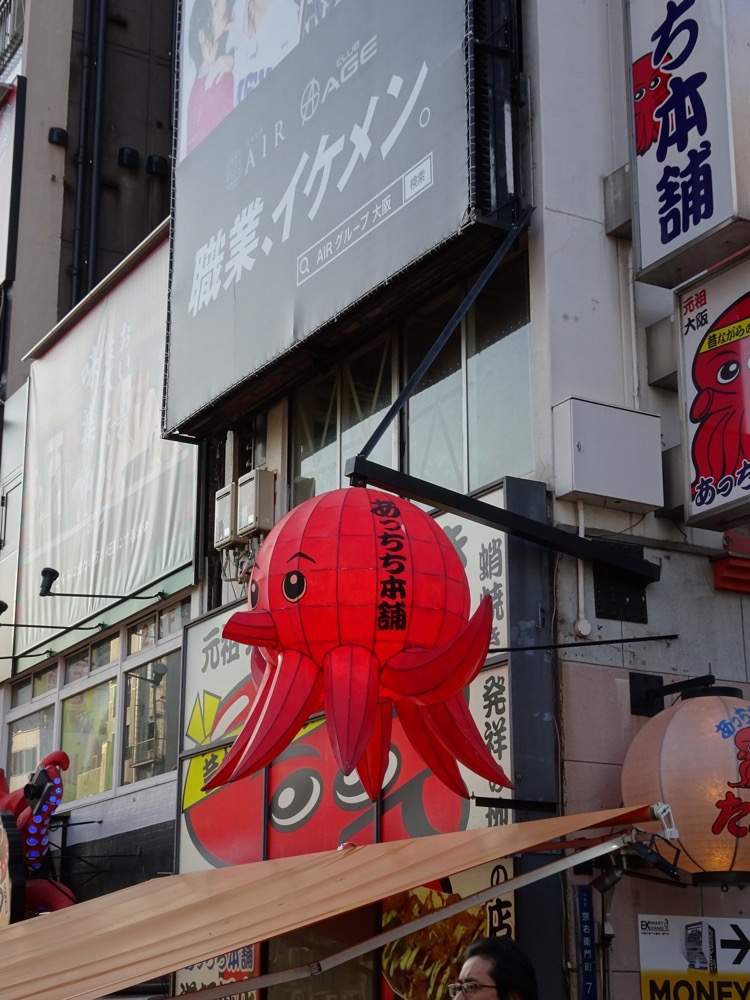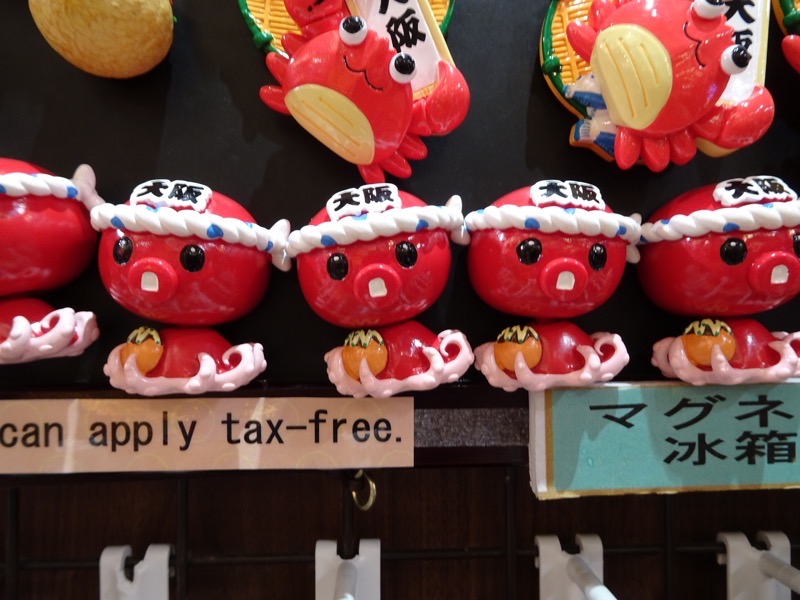 The narrow alleyways of shops and restaurants go off in every direction for miles.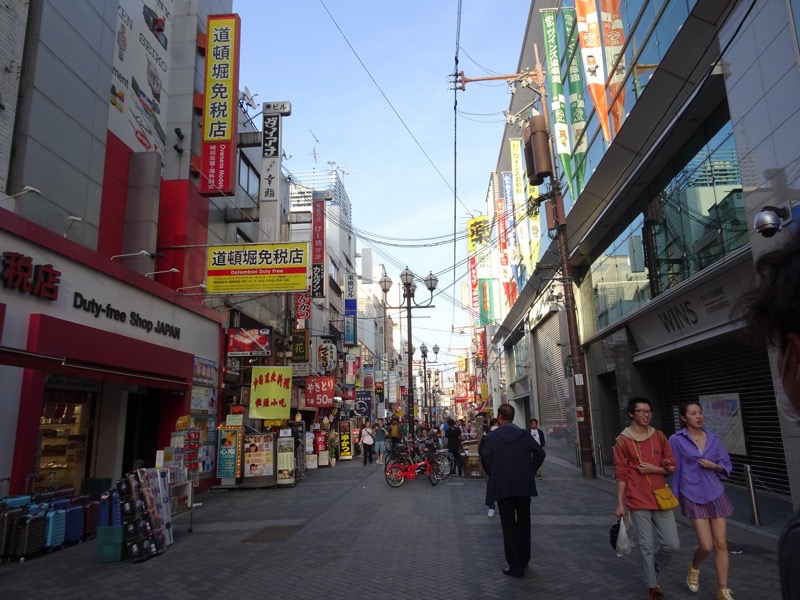 By this stage, Mr K was getting peckish and it didn't take much to find a friendly gyoza place – it does rather stand out on the streetscape.  So we stopped for a sit and a snack; had some beer, gyoza and caught some Pokemon – as you do.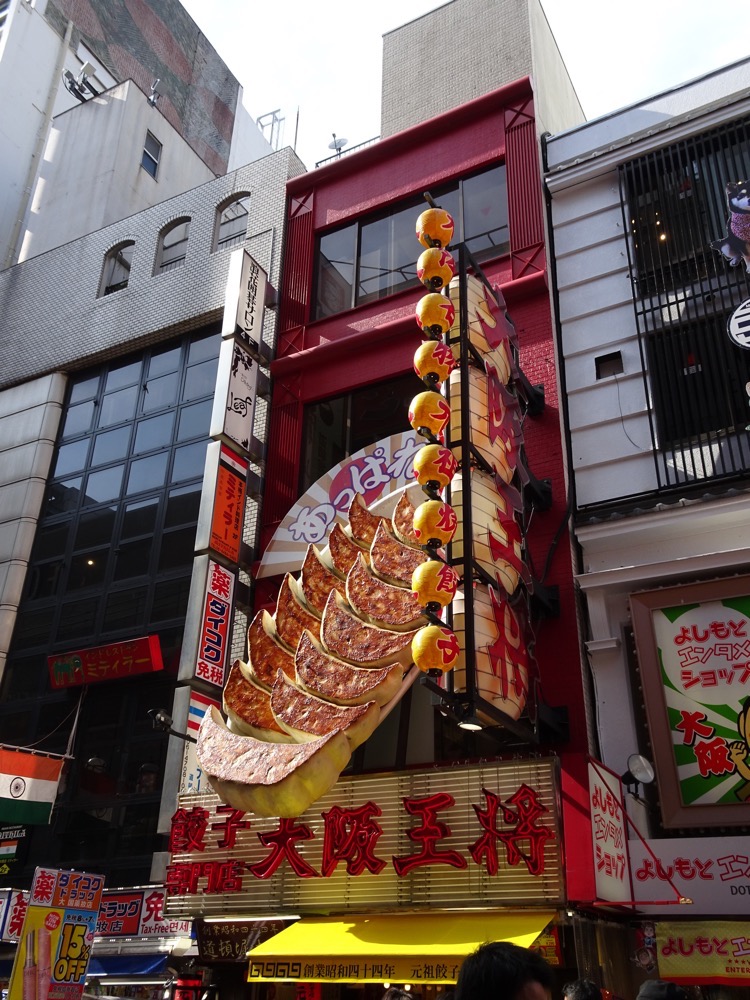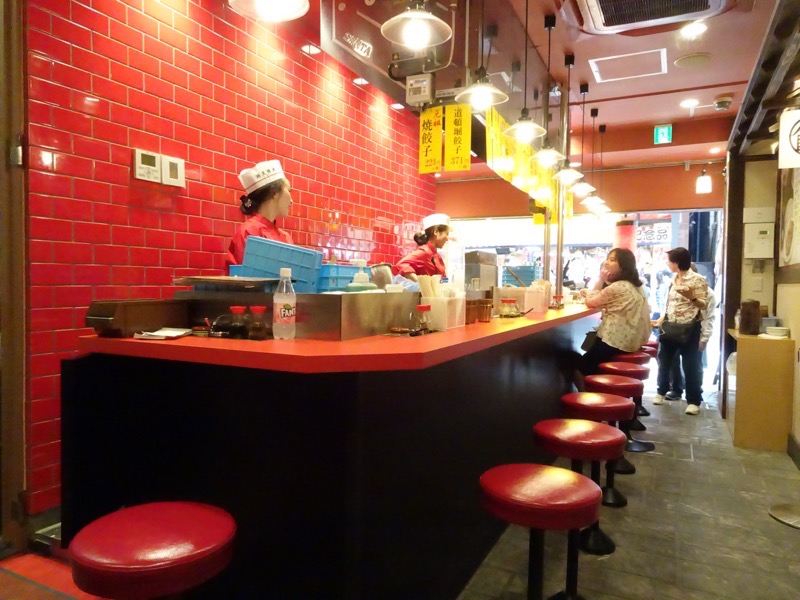 I can't imagine how many thousands of gyoza these ladies made today… the place was filled to the brim and it was about 3pm.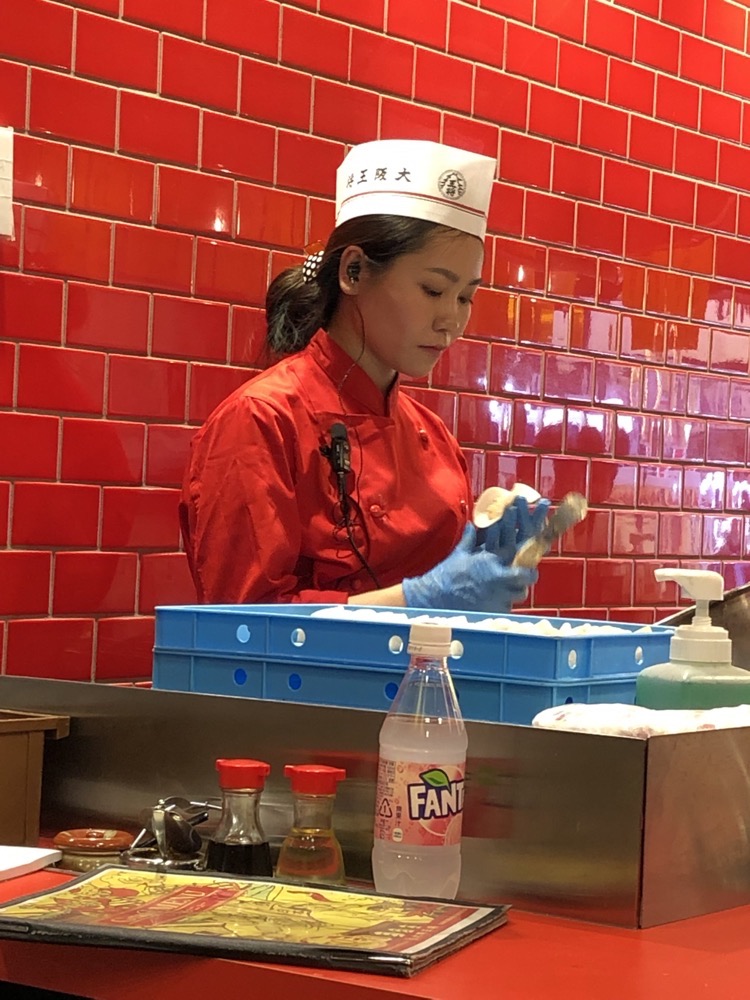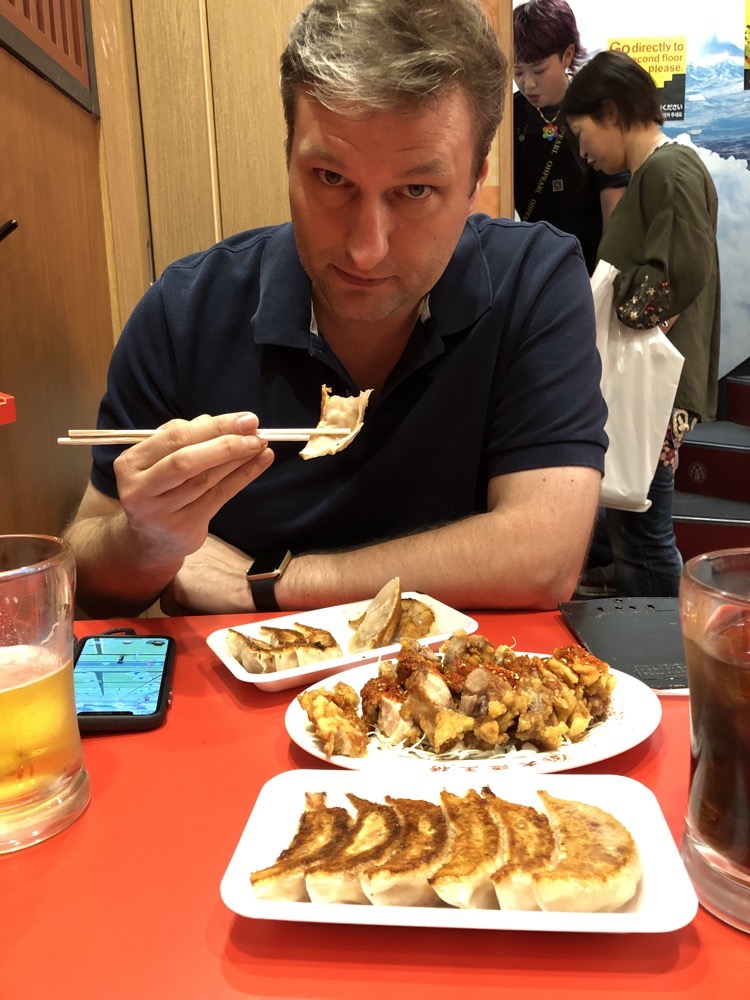 After the gyoza cravings had been quelled, we continued to wander the streets of Dontonburi, checking out the shops, looking in particular for liquor stores (how unlike us?!) and hunting for cool One Piece gifts to take home for #1 Son.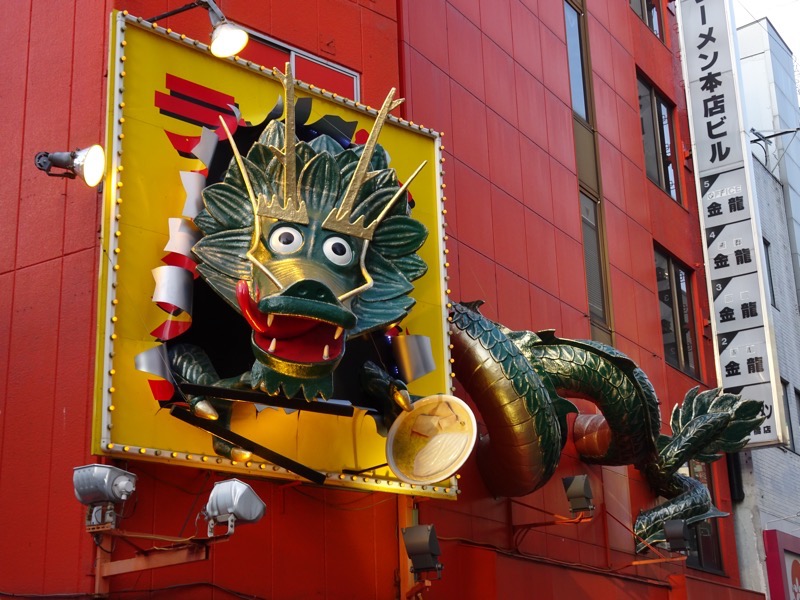 There seems to be no such thing as 'overkill' when it comes to creating signage for your shop or restaurant around here… there's a definite, 'more and bigger is better' feel to all the street signage.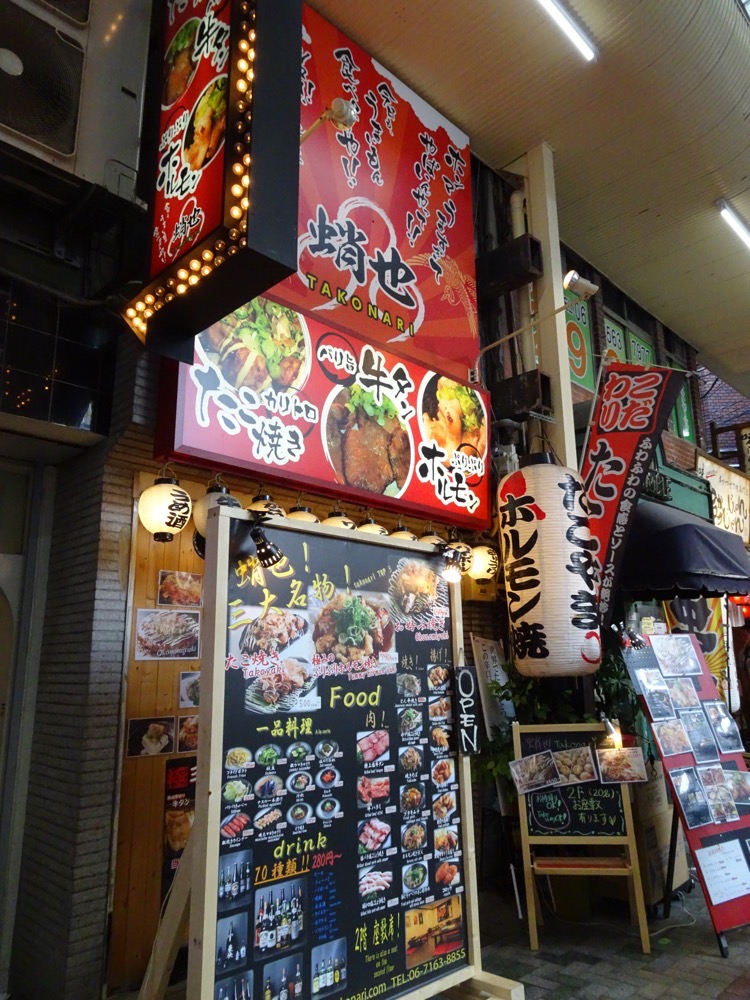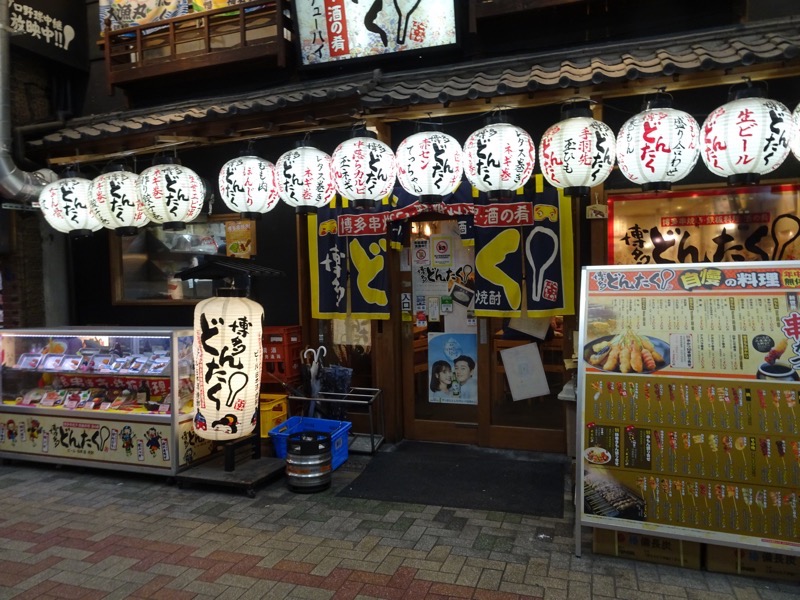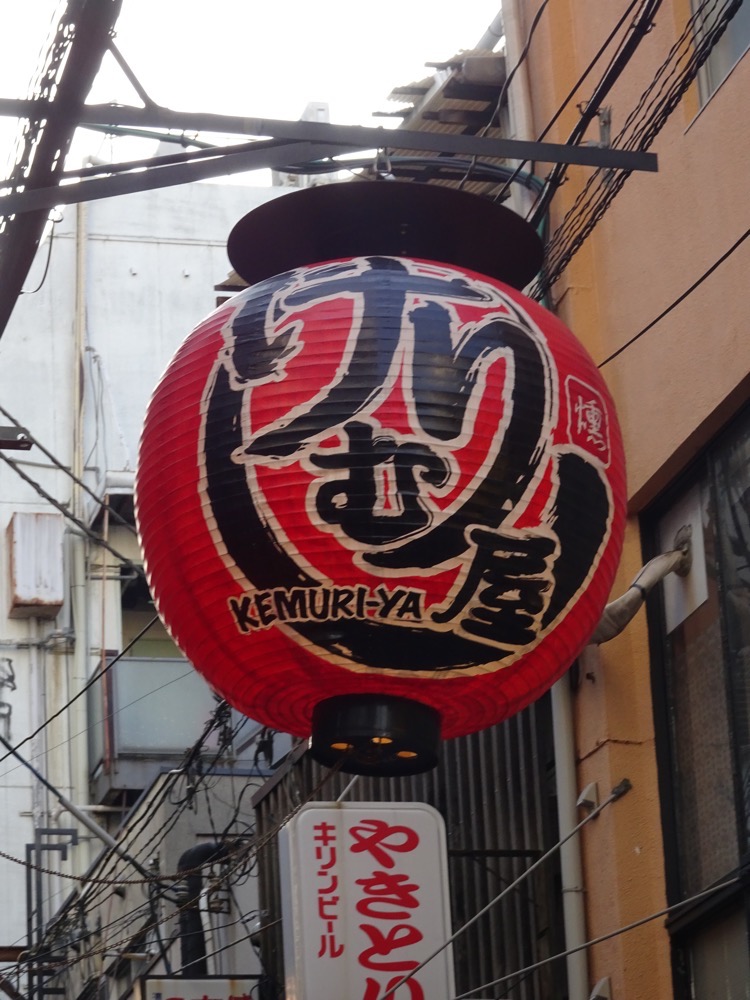 After a couple more hours of wandering around, I was keen to find a bar and chill out until the sun went down.  Managed to find a cute little izakaya bar tucked away down a small alleyway that had a cheap and cheerful menu and we got ourselves some sake, beer and a sashimi snack.   The izakaya bars are similar to tapas bars in Spain – informal, people tend to order small amounts of food and drink, and then just keep ordering bits and pieces for as long as you want to stay there.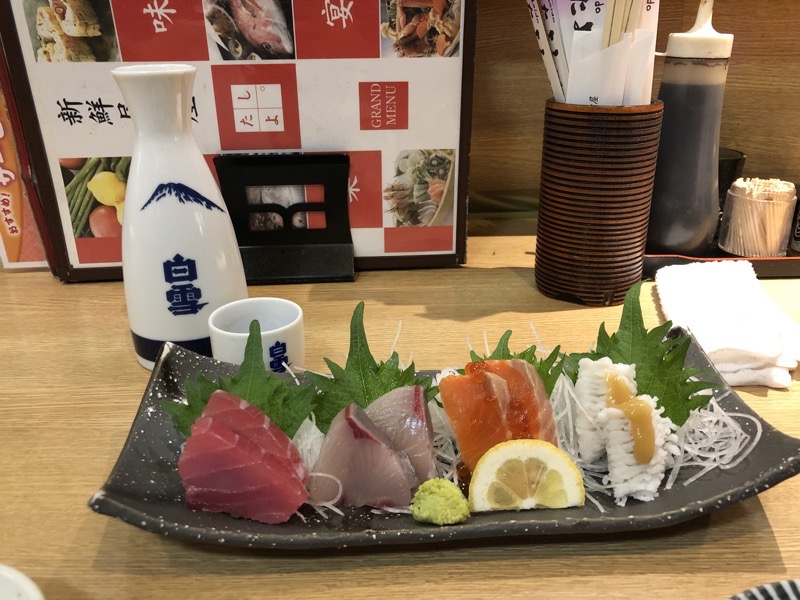 When we emerged from the bar, dusk was falling and Dontonburi was coming to life.  All lit up, the place looks exactly like the brochures… the pictures, however, definitely don't capture the music, the noise from the crowds and spruikers, the hustle and bustle and the smells of all the restaurants lining the streets.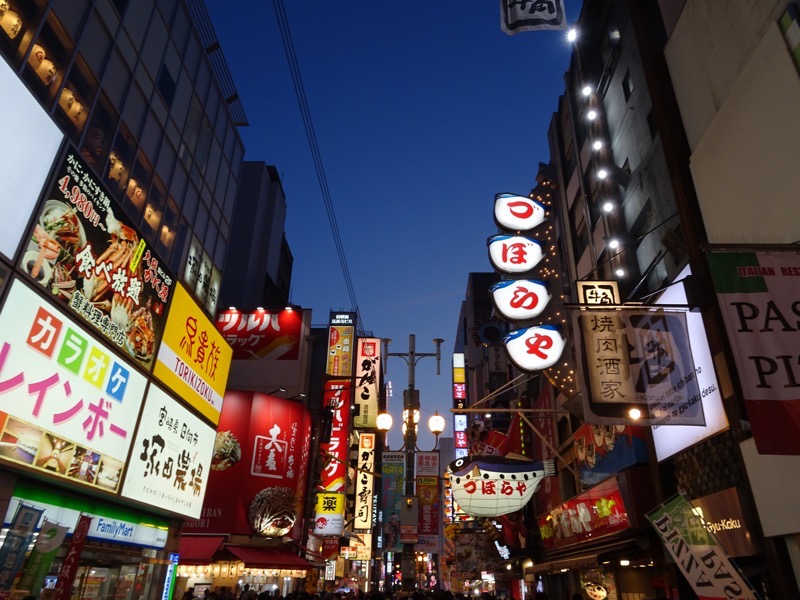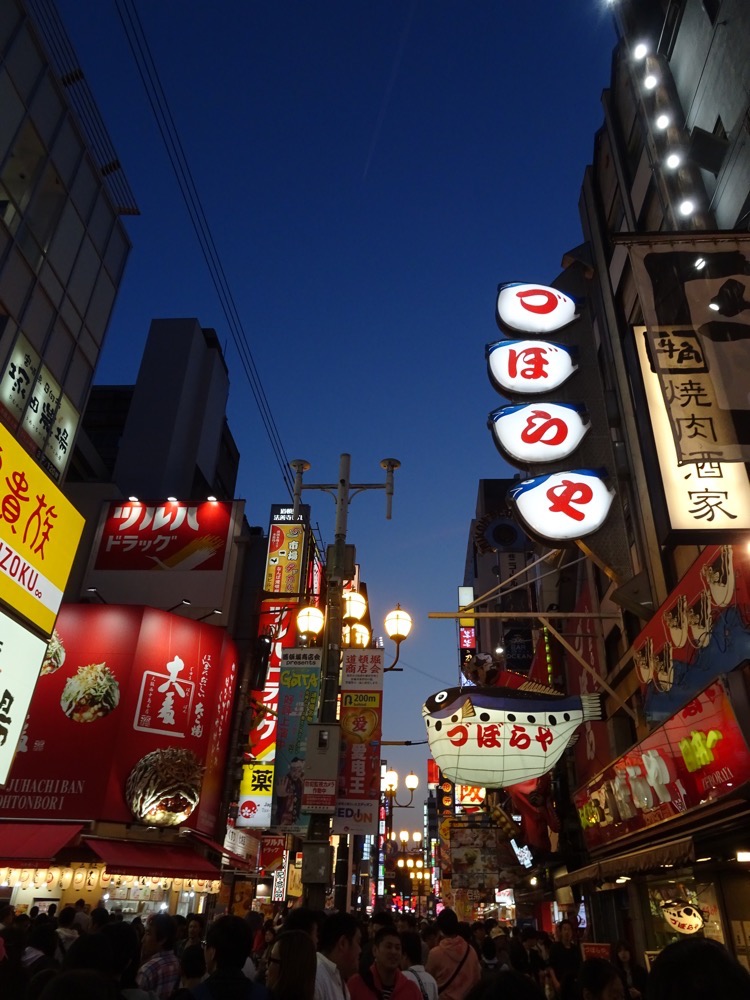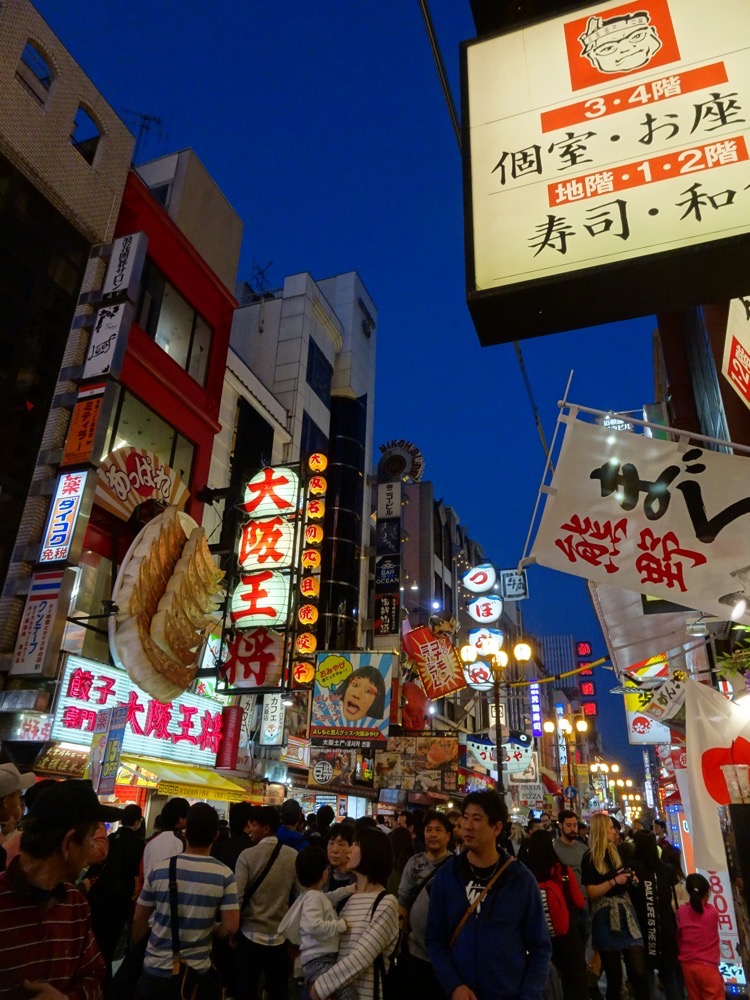 The canals look very cool all lit up at night.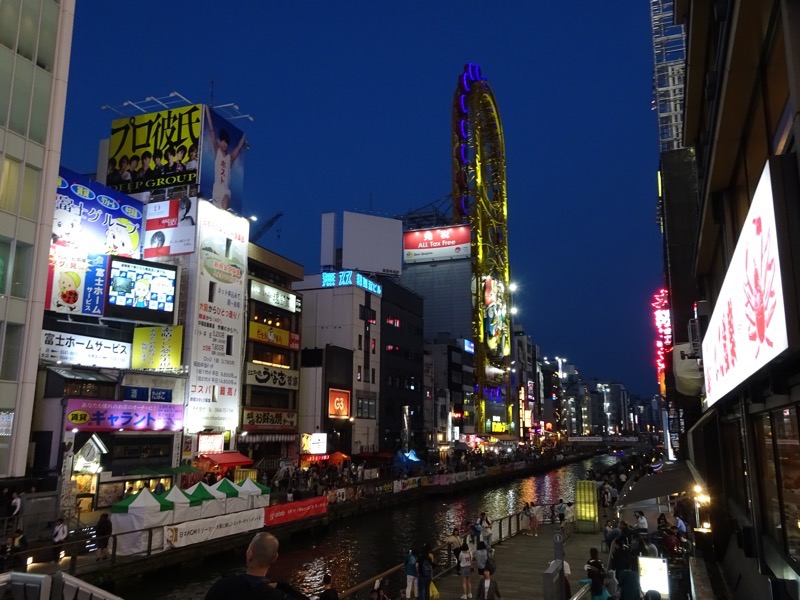 And the rabbit warren of little alleyway bars feels like something out of a movie.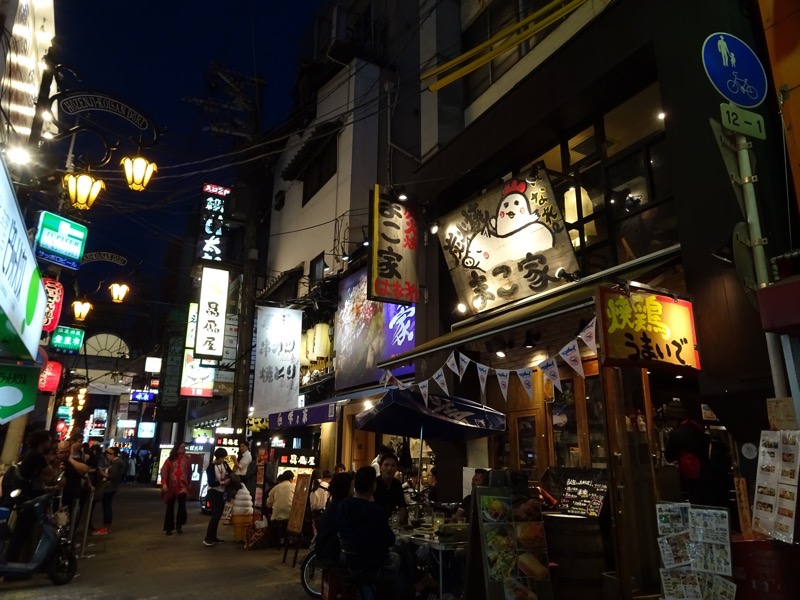 All up we had a pretty chill day which was much needed.  We were back at the hotel at a reasonable hour in time for another soak and some more sake in the hot tub… which is starting to feel like a habit at this point!