Transit day today… and what do we know about transit days?  In advance, we already know they are already going to suck. No matter what.  This one was starting at 3am local time, so there was likely to be an unlimited amount of suckage in store.
We packed and made our way quietly out of the Spirit House, in the dark and the cold, so we could then drive the 45 minutes out to Keflavik to drop off our trusty Jeep.  I'm glad we decided to get a larger vehicle – which was primarily chosen to accommodate 6'9″ of yale – but was super useful when we found ourselves driving through a snowstorm on the way to Myvatn with gusts up to 125kmph!  I honestly wouldn't want to be doing that in a little Kia Picanto and it probably would have thrown our itinerary right out.
I felt moderately sorry for the people working at the rental car drop off centre (which is about five mins drive from the airport), having to be at work at 4am every day in the freezing cold, dark of early winter in Iceland.  But I'm afraid the sympathy was shortlived.  Their lack of greeting, lack of acknowledgement and overall lack of fucks given in helping us get to the airport in a timely fashion, quickly overcome any sympathy I had for them in their unfortunate chosen profession.  Many of the people working these sorts of tourist gigs are Polish apparently, and they were not so friendly when we arrived at 3pm on a lovely Saturday afternoon and have been even less friendly when we were leaving at 4am on a Wednesday morning.
Anyway, we dropped off the car and now I may have to wait up to 5-10 working days for the 290,000 ISK  insurance hold they put on my credit card to be released.  Urgh.
This morning we discovered some of the reasons why KEF (Keflavik Airport) regularly pops up in lists of the 'World's Worst Airports' – even at 4am the place is chaos.  The self-check-in kiosks don't work, you can't print your own luggage tags, so you'll obediently follow the signs saying you should 'self-check-in and then proceed to baggage drop area', only to do that and then end up in a queue waiting to get assistance anyway… where there are three different queues to get said assistance, and it looks like everyone is half asleep waiting in the one huge queue while the other two languish empty (actually this bit helped us as we found the quickest queue) and there's no staff around directing sleepy travellers to where they need to be.  You get past the check-in and are greeted by half a kilometre of EMPTY rope lines that you are forced to march back and forth through, with a rather severe-looking customs officer standing nearby dissuading you from undoing the ropes so you could have traversed the 30m area more directly instead. And once through the screening and duty-free nonsense – the lounge areas are food court LOUD.  On the upsdie, they do have super quick wifi though, so I guess that's something. We eventually boarded our plane – from the tarmac, of course, they don't appear to have more than half a dozen airbridges at this entire facility.
Kveðjum Iceland… bless, bless! It's been an amazing couple of weeks.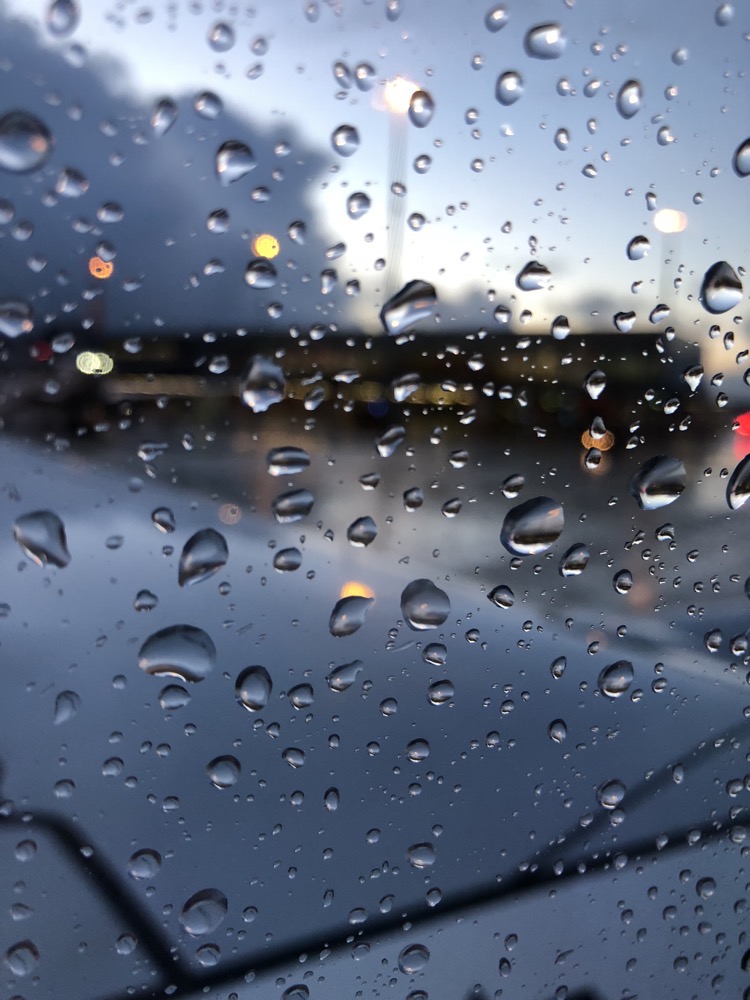 We had an uneventful though not overly comfortable flight. Icelandair is a budget airline so it's bend over with the sandy lube if you want a yoghurt or a sandwich mid-air, and the cabin was freezing cold, yet when I asked for a blanket – they had 'run out'.  So I got to shiver my way to Berlin. I put on a movie which I now can't even remember the name of, (something about illegal money being dropping at bars, Tom Hardy, I don't know – typical crap, lots of 'entertaining' violence), and proceeded to nod off throughout the film.
We arrive in Berlin around 13:20 and it's a balmy 23°C  😀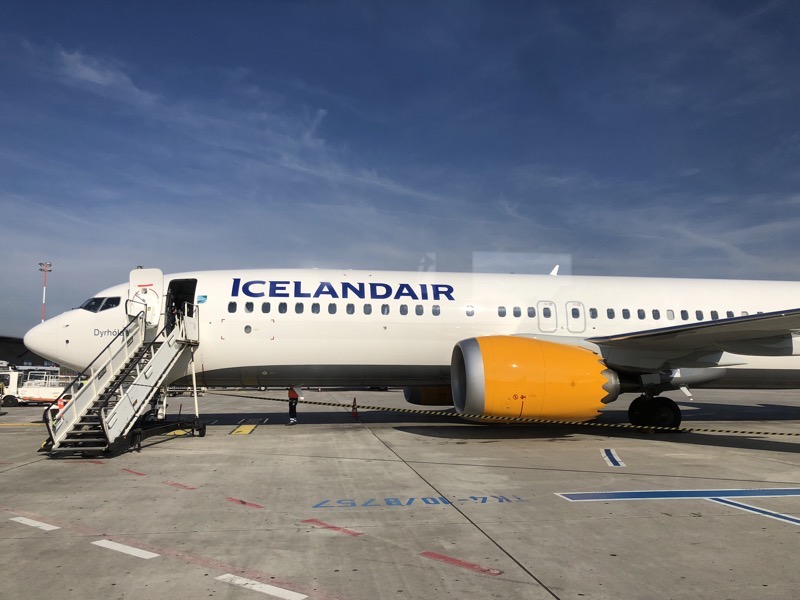 After only a minimal amount of stuffing around at TXL – Berlin Tegel Airport – we picked up a hire car and hit the road headed to Dresden.  Enroute we found ourselves stopped in traffic for roadworks and were inching back and forth with no fewer than nine of these police vehicles – right up until they got sick of the delay and hit their flashy flashy lights and the ever obedient predominantly German drivers moved out of the way, parting the traffic like the Red Sea.  Damn I wish we could have followed them!  We were stuck for about another 20mins or so.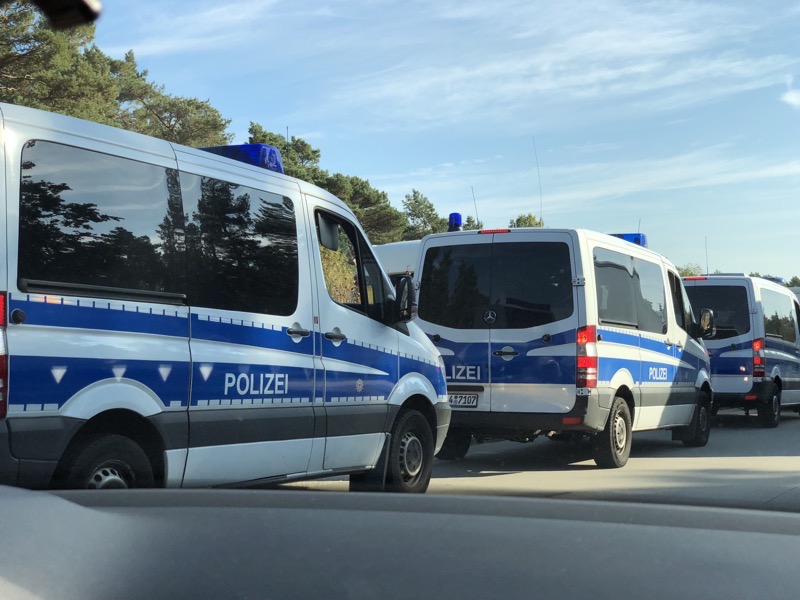 Once we got out into the clear again, the Real German motoring experience kicked in and we found oursevles cruising along at 125kmph watching every man and his dog overtaking us like we were stationery!
We arrived in Dresen just as twilight was starting.  We are only staying overnight here on our way to Prague, so won't have much time for playing tourist.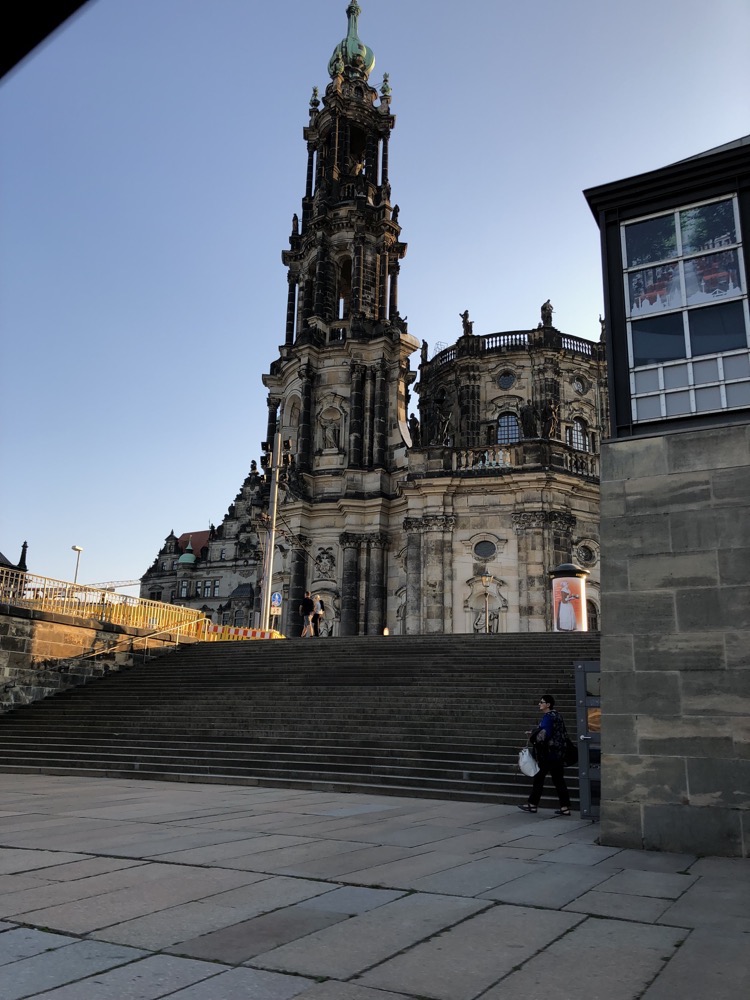 We made our way to the Aparthotel Am Schloss (Hotel at the Castle) and found ourselves in the most enormous studio apartment I have ever seen in an inner city European city.  It was easily 20′ square, without the bathroom (that is bigger than our main bathroom at home!) and 16′ ceilings.  Not only was it huge, but it was also about €25.00 cheaper than most of the guesthouses we have been staying at in Iceland!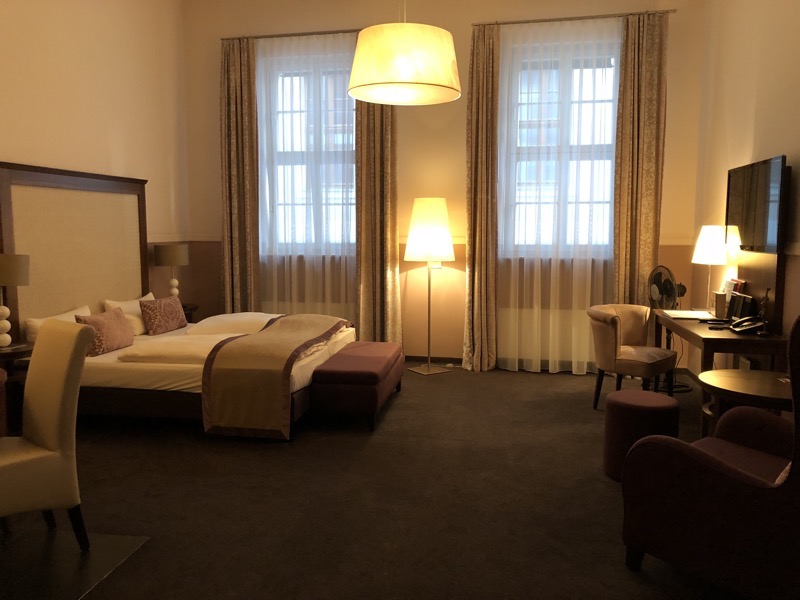 We quickly checked in and went for a wander around town before we lost the light.
Dresden Cathedral aka the Cathedral of the Holy Trinity, previously called the Catholic Church of the Royal Court of Saxony, also called, in German, Katholishe Hofkirche and since 1980 also known as Cathedral Sanctissimae Trinitatis!  It is the main Catholic Cathedral of Dresden. I remember the many names things from churches we visited in Russia – no idea why they do that.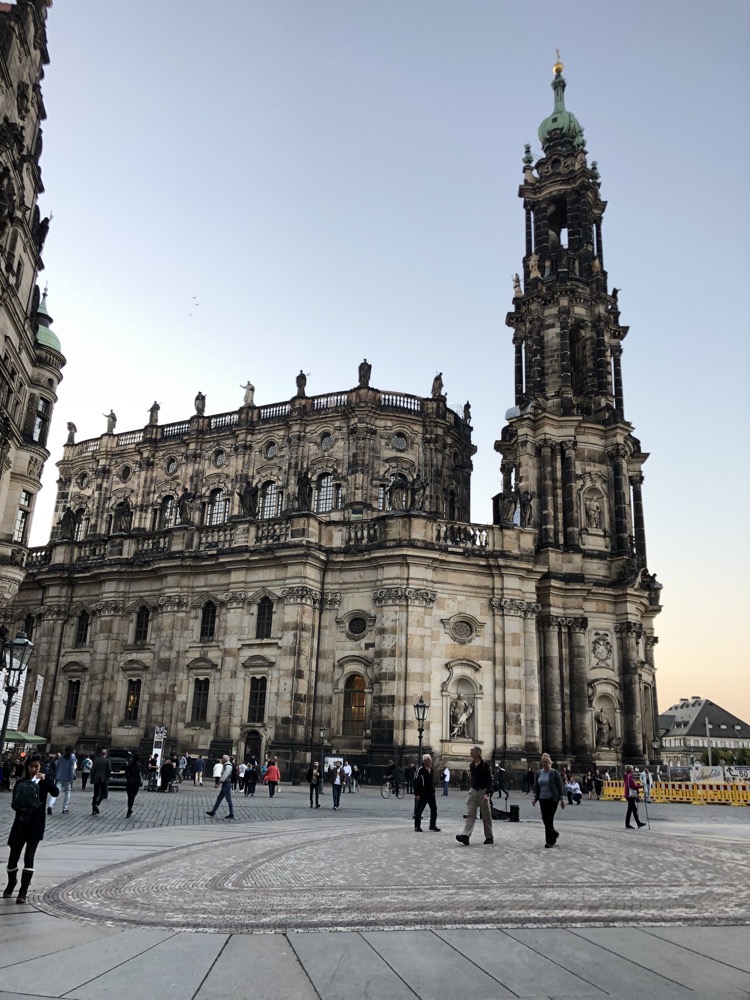 The  Münzkabinett, or coin collection museum.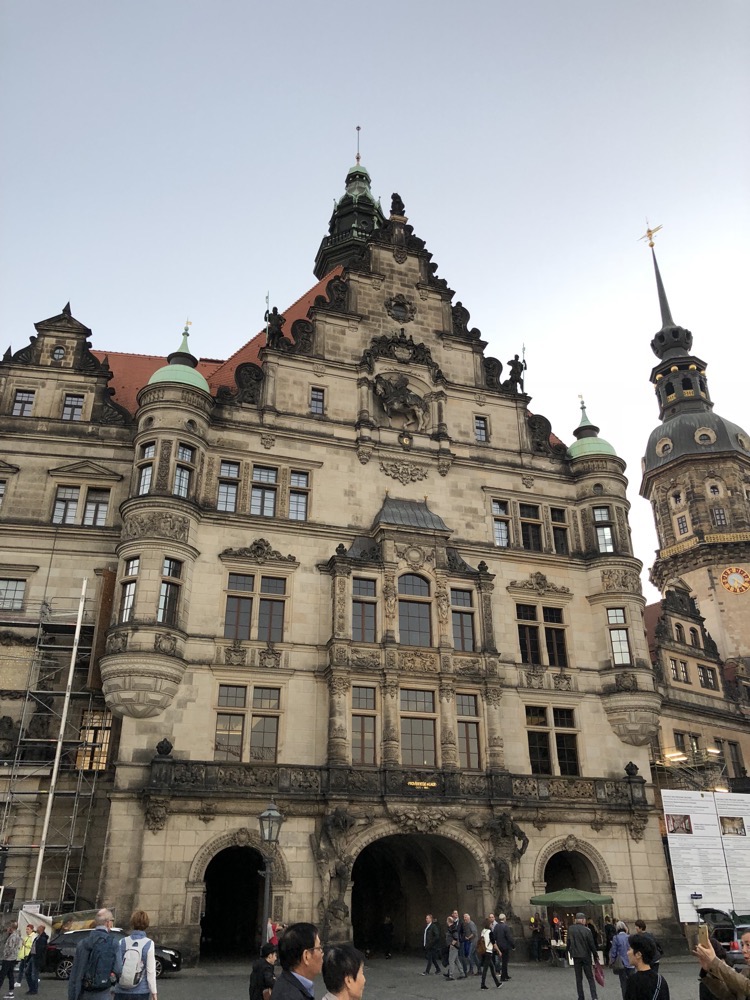 Dresden Frauenkirche, Church of Our Lady.  Originally built in the 18th century, the church was completely destroyed in the bombing of Dresden during World War II. The ruins were left as ruins, for 50 years as a sort of war memorial.  Howver after the reunification of Germany started in 1994, the church was rebuilt with the exterior completed only in 2004 and the interior completed in 2005.  That could explain why it looks so clean compared to other buildings of similar age in the city.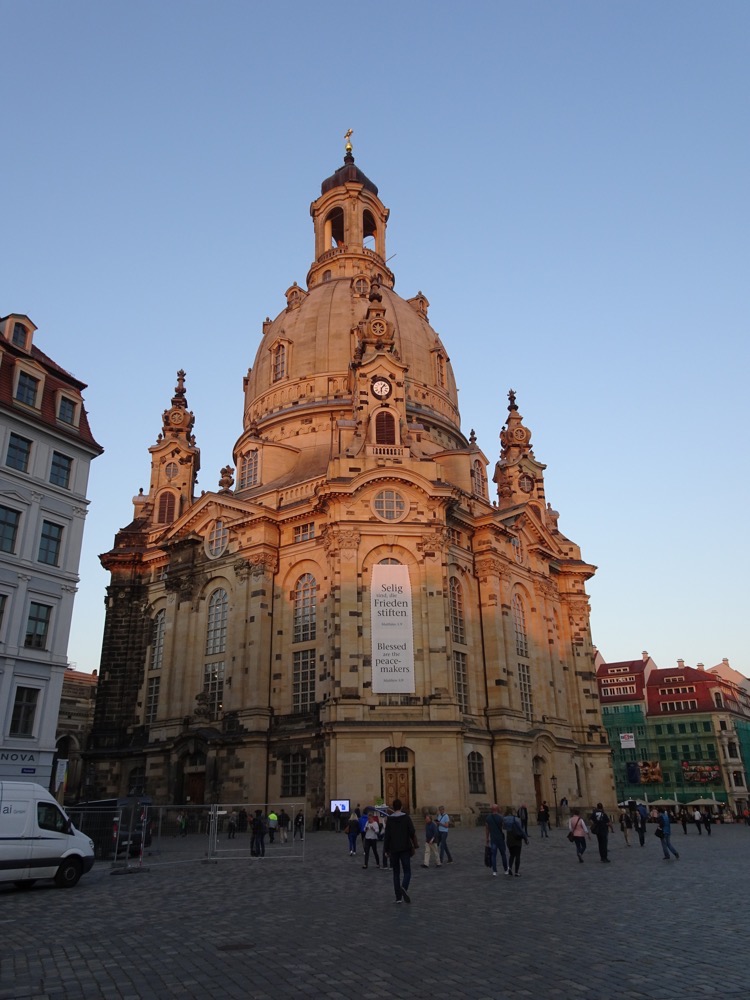 Statue dedicated to Martin Luther.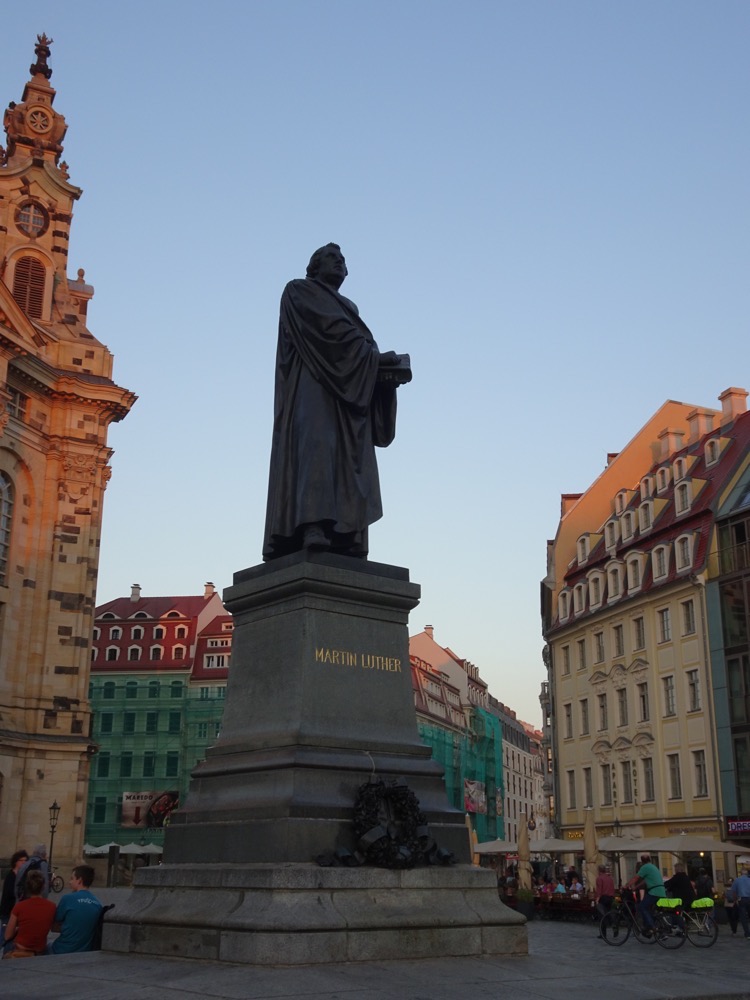 The Neumarkt square surrounding the Frauenkirche has many impressive baroque buildings that also underwent extensive reconstruction in 2004.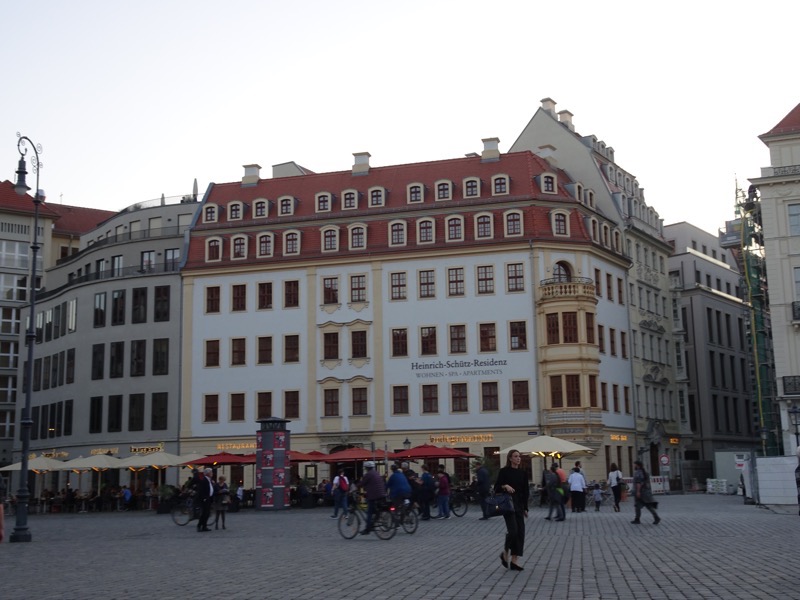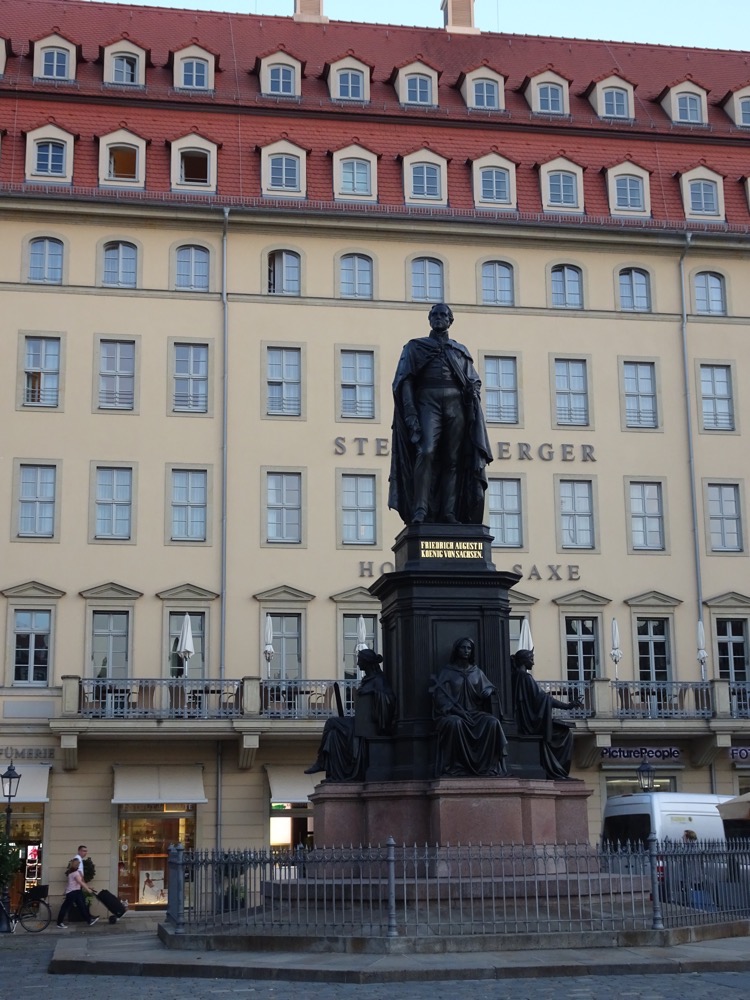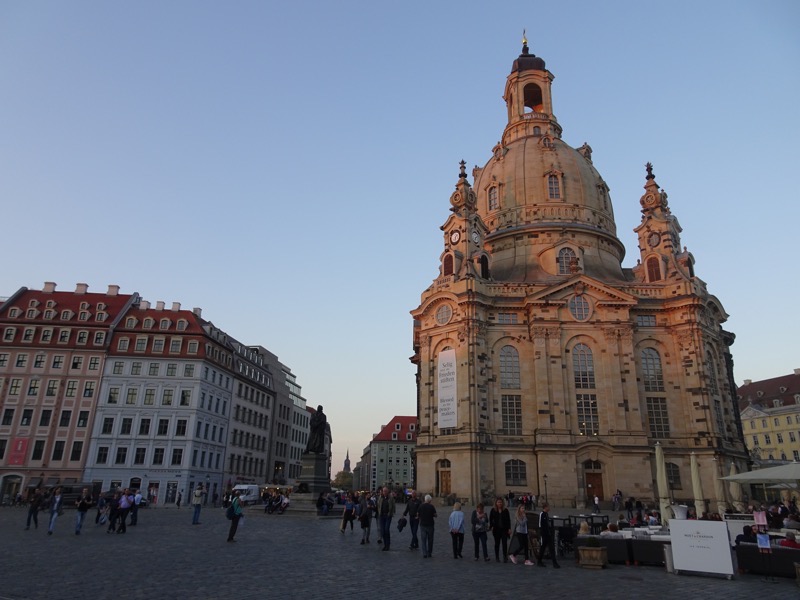 Neumarkt with the afternoon sun falling on the Frauenkirche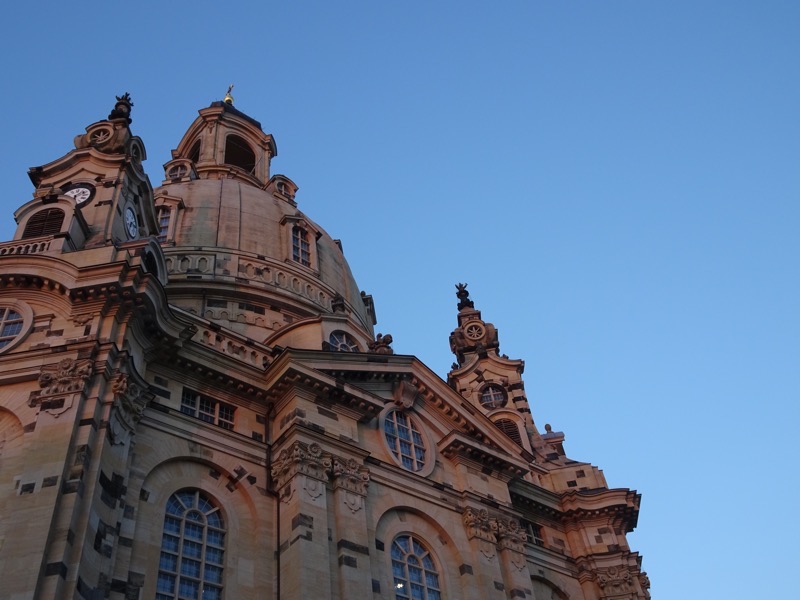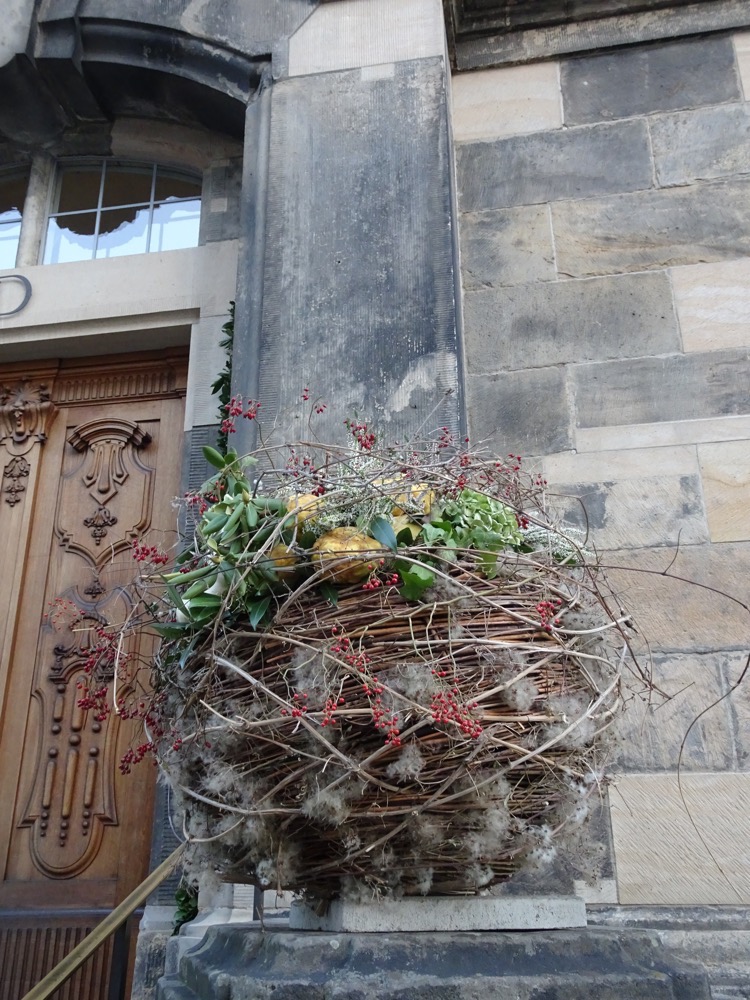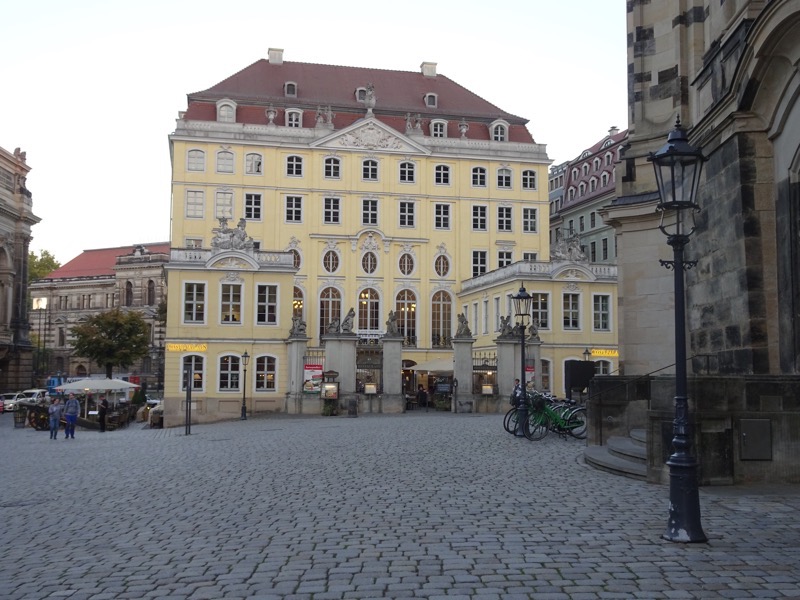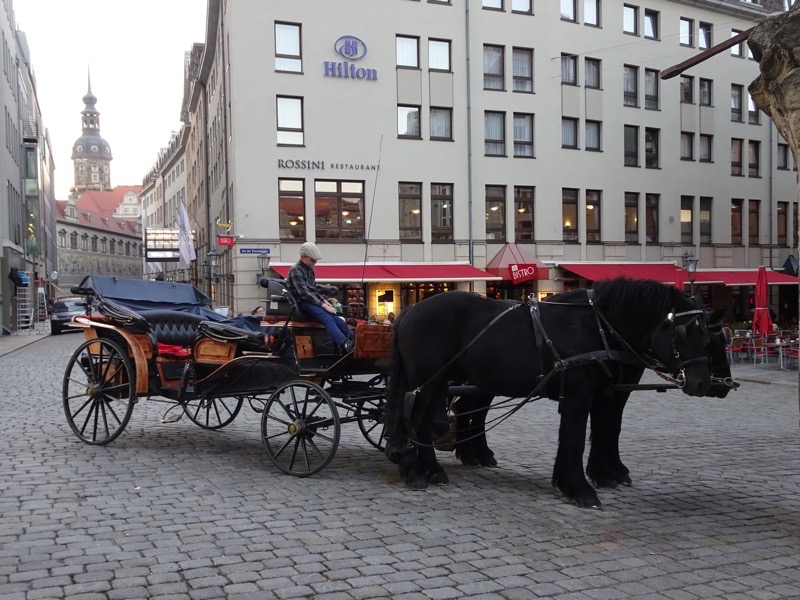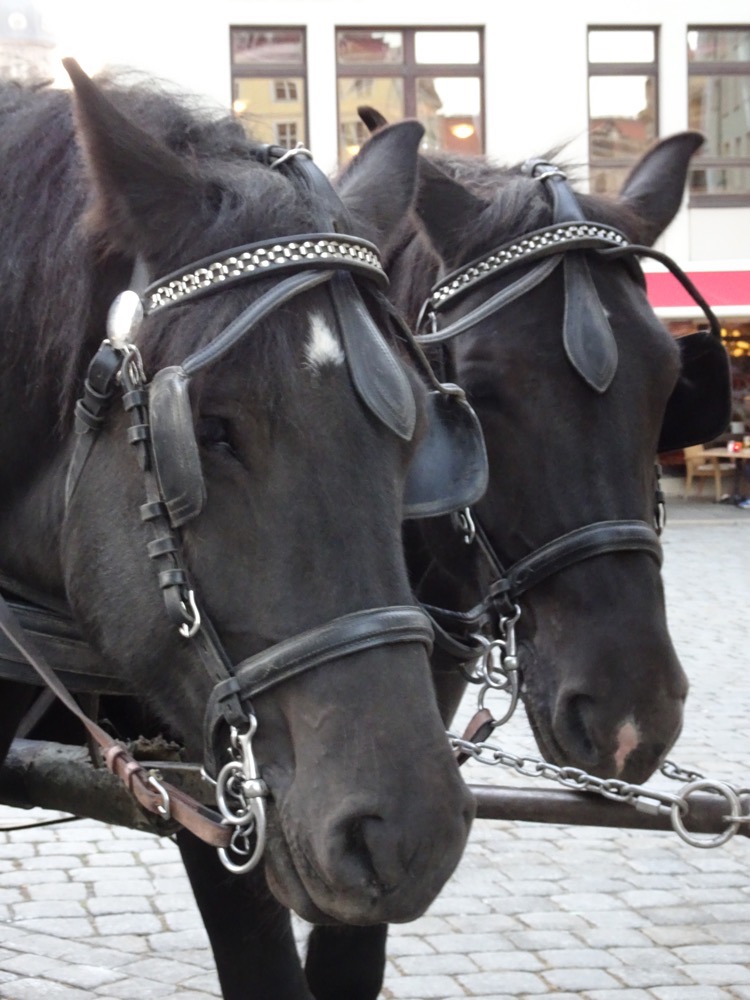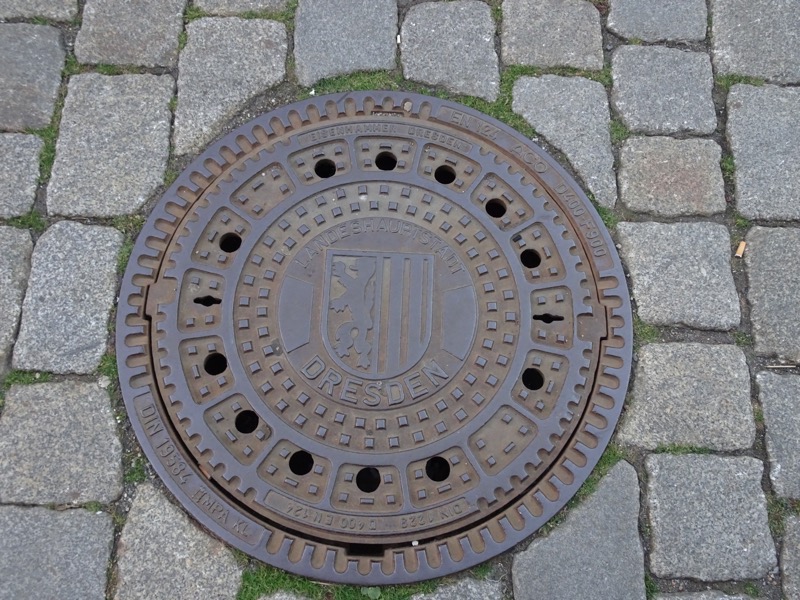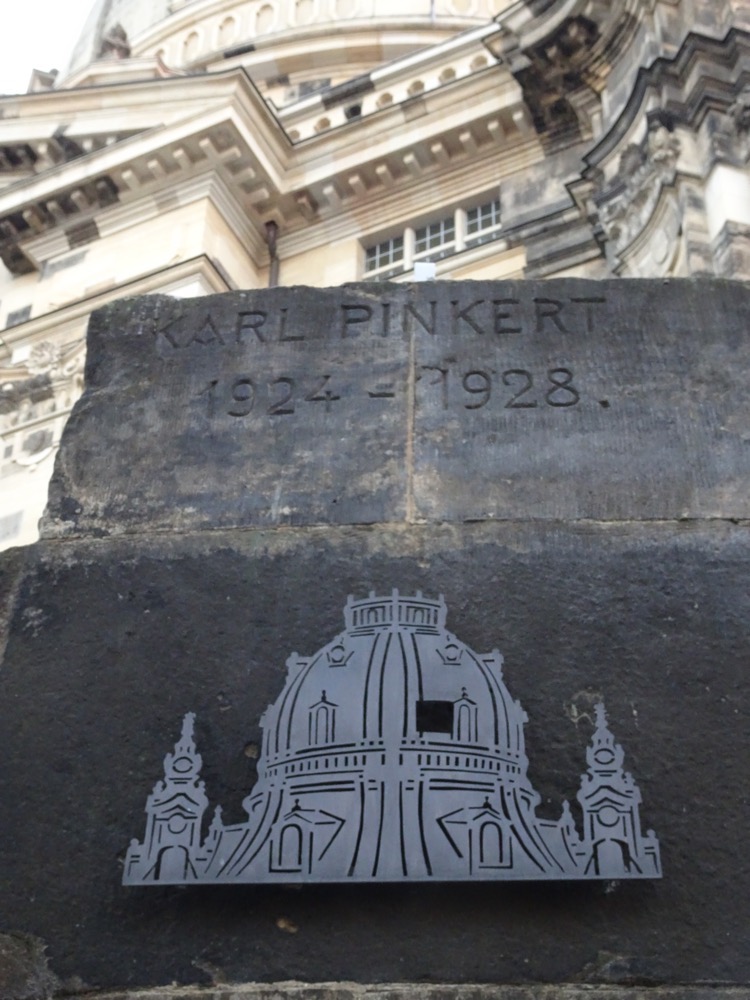 The Fürstenzug is a long, dramatic mural made of porcelain tiles which depict the history of the various Saxon rulers.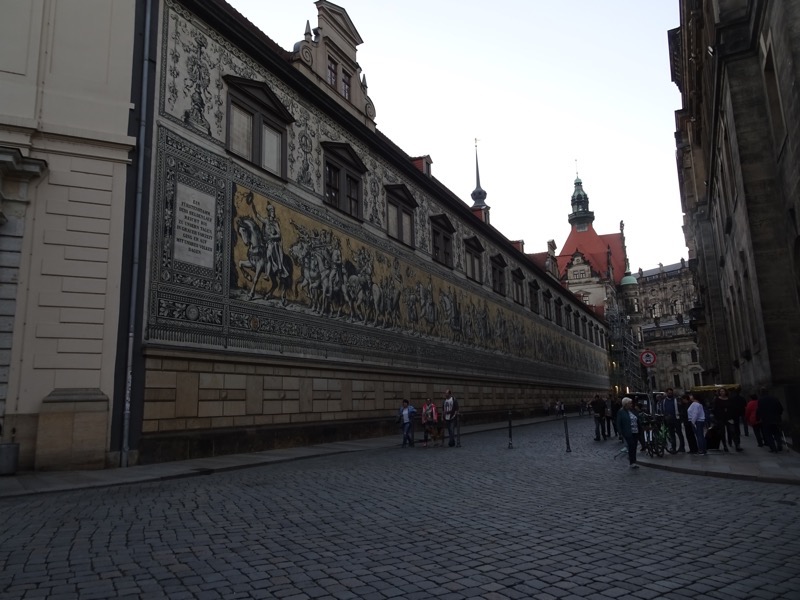 At 102m long, it is considered the largest known porcelain artwork in the world. The mural represents ancestral portraits of the 35 margraves, electors, Dukes and Kings of the House of Wettin between 1127 and 1904.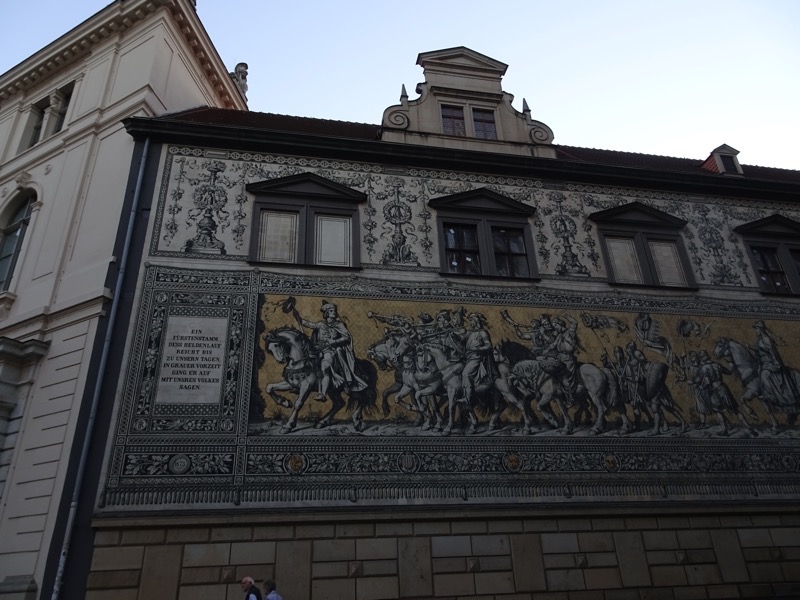 Statue of "Friedrich August dem Gerechten", (important dead white guy -Frederick Augustus I was a member of the House of Wettin who reigned as Elector of Saxony from 1763 to 1806 and as King of Saxony from 1806 to 1827) outside the Oberlandesgericht Dresden (Dresden Courthouse).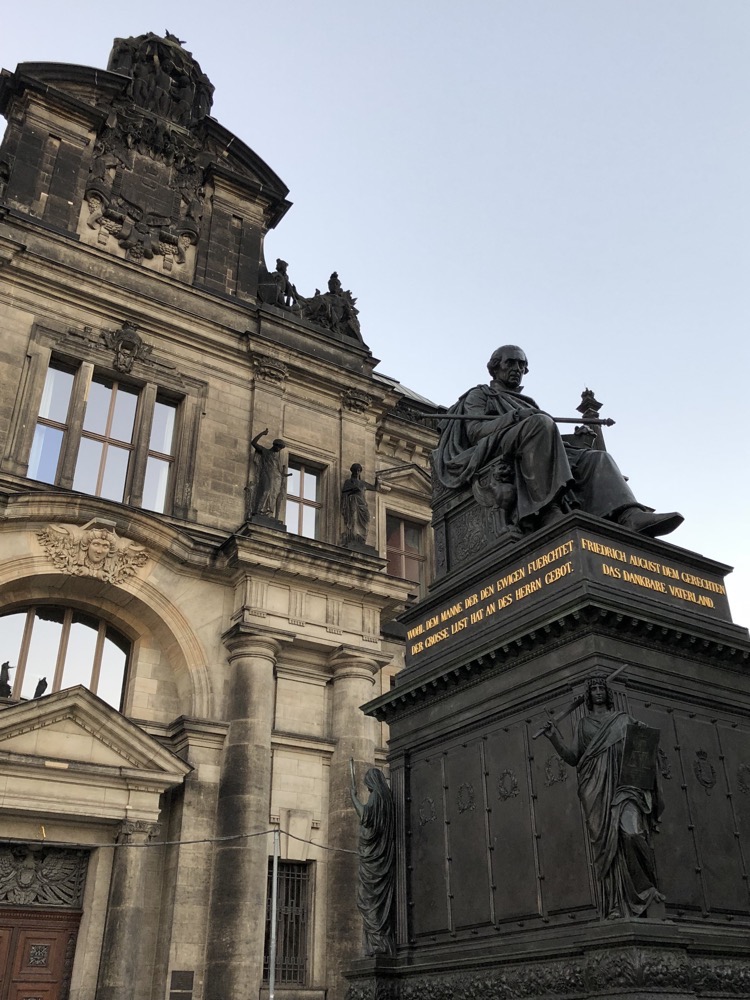 Semperoper Dresden or the Dresden Opera House, which was originally built in 1841, but was rebuilt by the original architect after a fire destroyed it in 1869.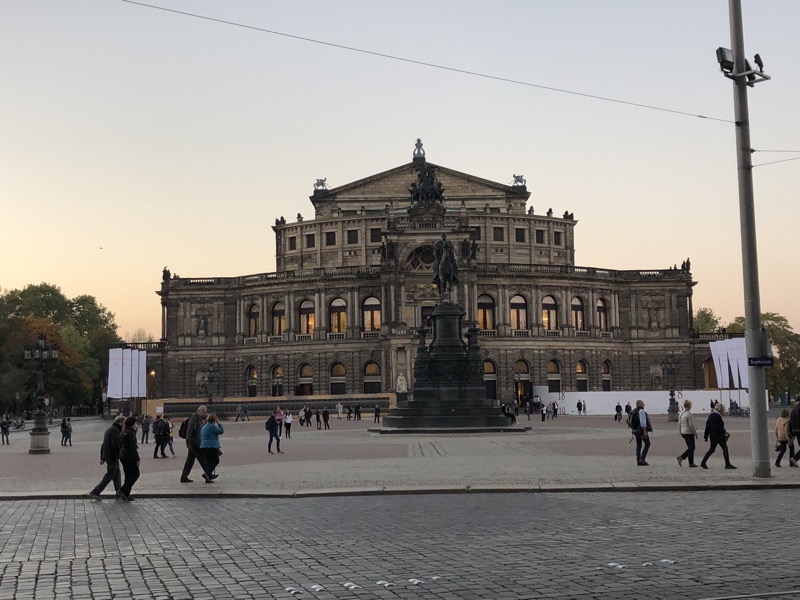 The Zwinger and the Gemäldegalerie Alte Meister, Museum of Fine Arts.  Unfortunately closed this evening and we won't have time to see it in the morning *sad face*.  That is the real tragedy of transit days.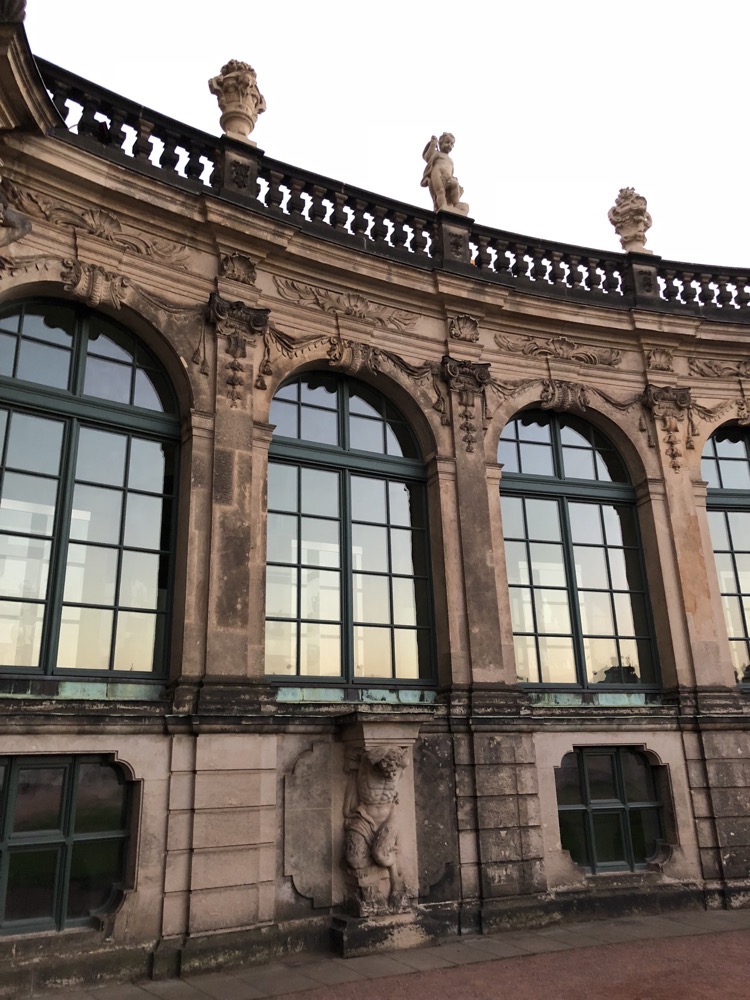 After having a quick tourist sprint around the city we found somewhere to have a bit of dinner – it was actually a little difficult to find somewhere with a nice local looking menu.  We walked past two Mexican places, a couple of Italian places, one French restaurant and even a Swiss restaurant (fondue!?) before deciding to have dinner at the Freiberger Schankhaus – and mostly because a 'Schankhaus' sounded like somewhere we wanted to be after hunting so hard for local fare!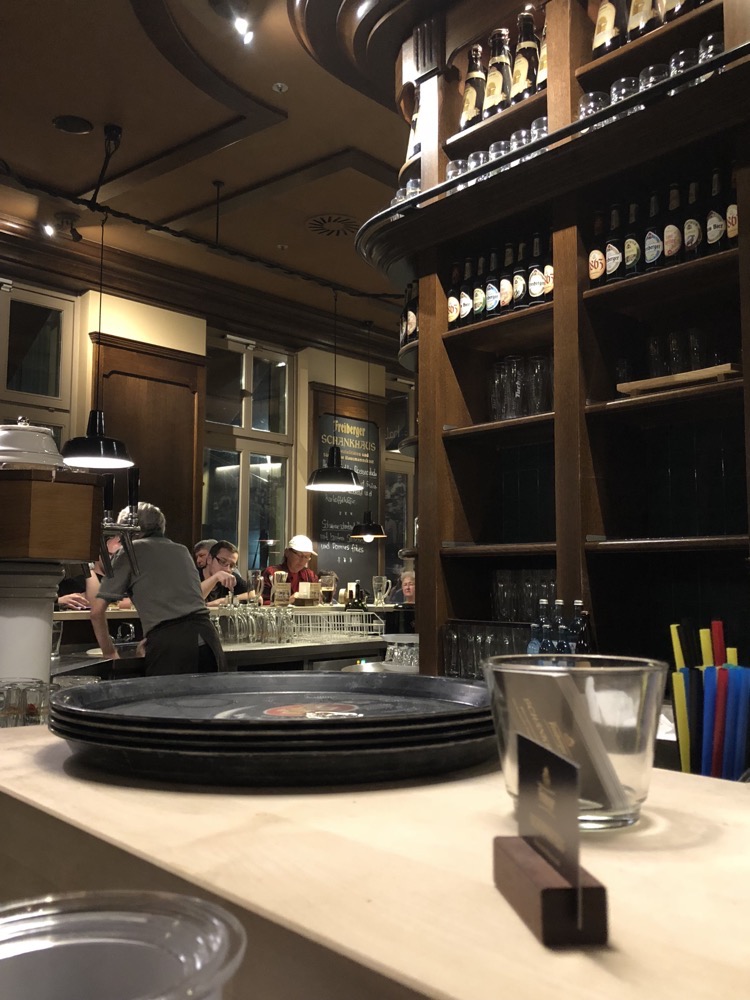 Here they served, beer, beer and beer.  But no cider.  The menu was as we had hoped and full of good German food options. Rye bread made in house served with crackling fat (that looks alarming like gelato but has the texture of butter).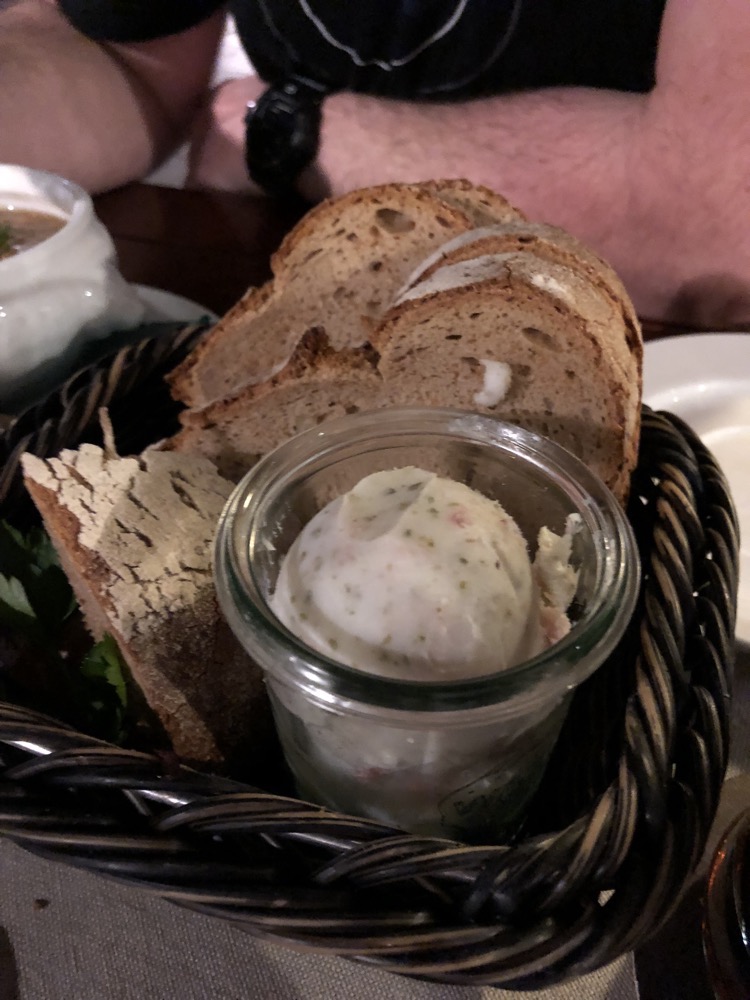 I tried the Braised Ox Cheek served with Mashed Potatoes and Carrots – no bloody celeriac paste in sight!  It was delicious, though not the sort of slow cooked falling apart texture you tend to expect from beef cheek.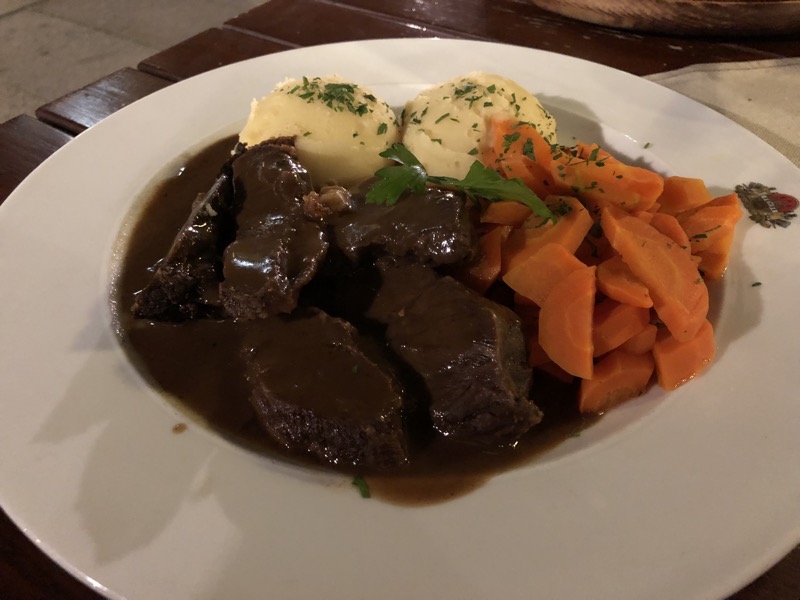 yale ordered the Shankhaus Pan – roast pork, smoked pork, roasted blood sausage, barbeque sausage with bacon and pickled cabbage and fried potatoes.  I've never seen him defeated by a meal before, but I guess after a bowl of Lentil Stew and having nearly all the crunchy rye bread with crackling fat, it was bound to happen!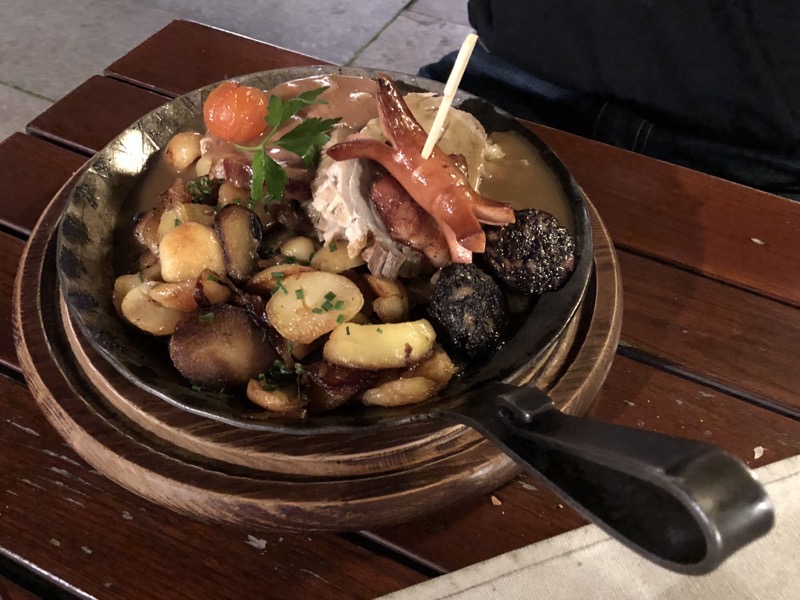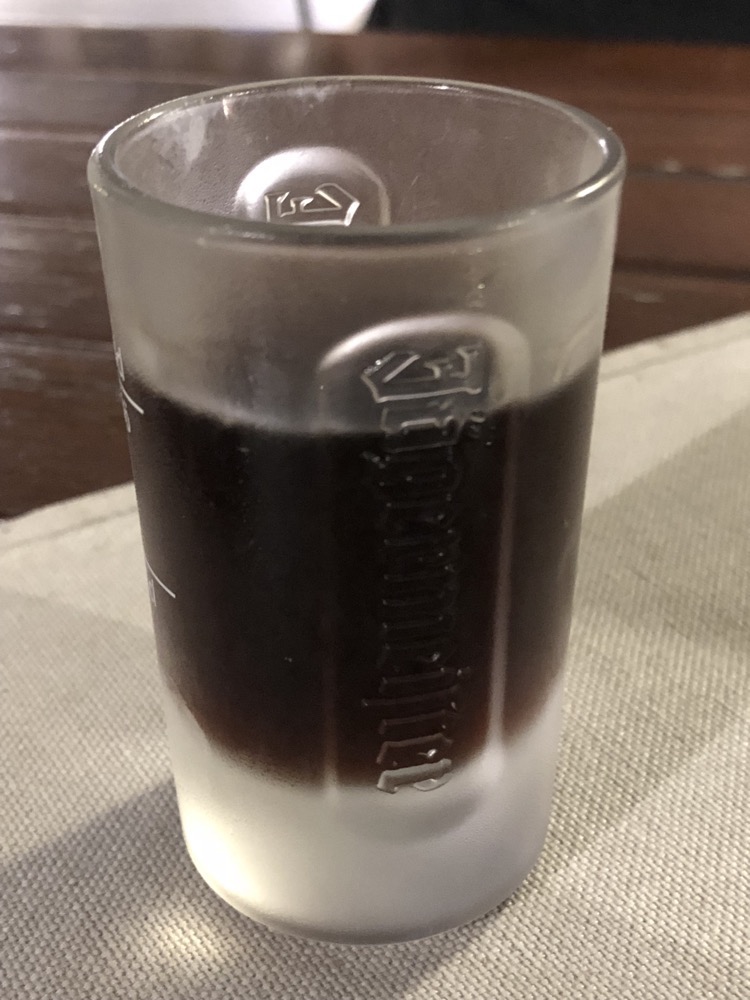 Then it was back to the Aparthotel Am Schoss for a well earned sleep before hitting, yes!  Another transit day tomorrow!  Why, you might ask?  Well, it's because they won't let us take a car hired in Germany into most of Eastern Europe.  So we have had to 'planes, trains and automobiles' to visit all the places we want to.
It's going to be quite the adventure!