Ang Lee has long been one of my favourite directors… a love affair that started with his unlikely involvement in Sense and Sensibility and continued with The Wedding Banquet, Brokeback Mountain and Crouching Tiger, Hidden Dragon in there somewhere.  Last night I went to see Life of Pi, and it was one of the most magical films I've seen in the cinema in years.  Cinematically gorgeous, visually arresting and so beautiful it reminds me of Jake Gyllenhaal saying "There is so much beauty in this world, too much for my eyes to take in" (playing Ricky Fitts in American Beauty).
I won't rehash the story in detail, because I'm thinking people have either already read the book or are about to see the film, in which case they're probably about to rush out and read the book or they're going to see so many glowing reviews about this film that they will want to read the book anyway!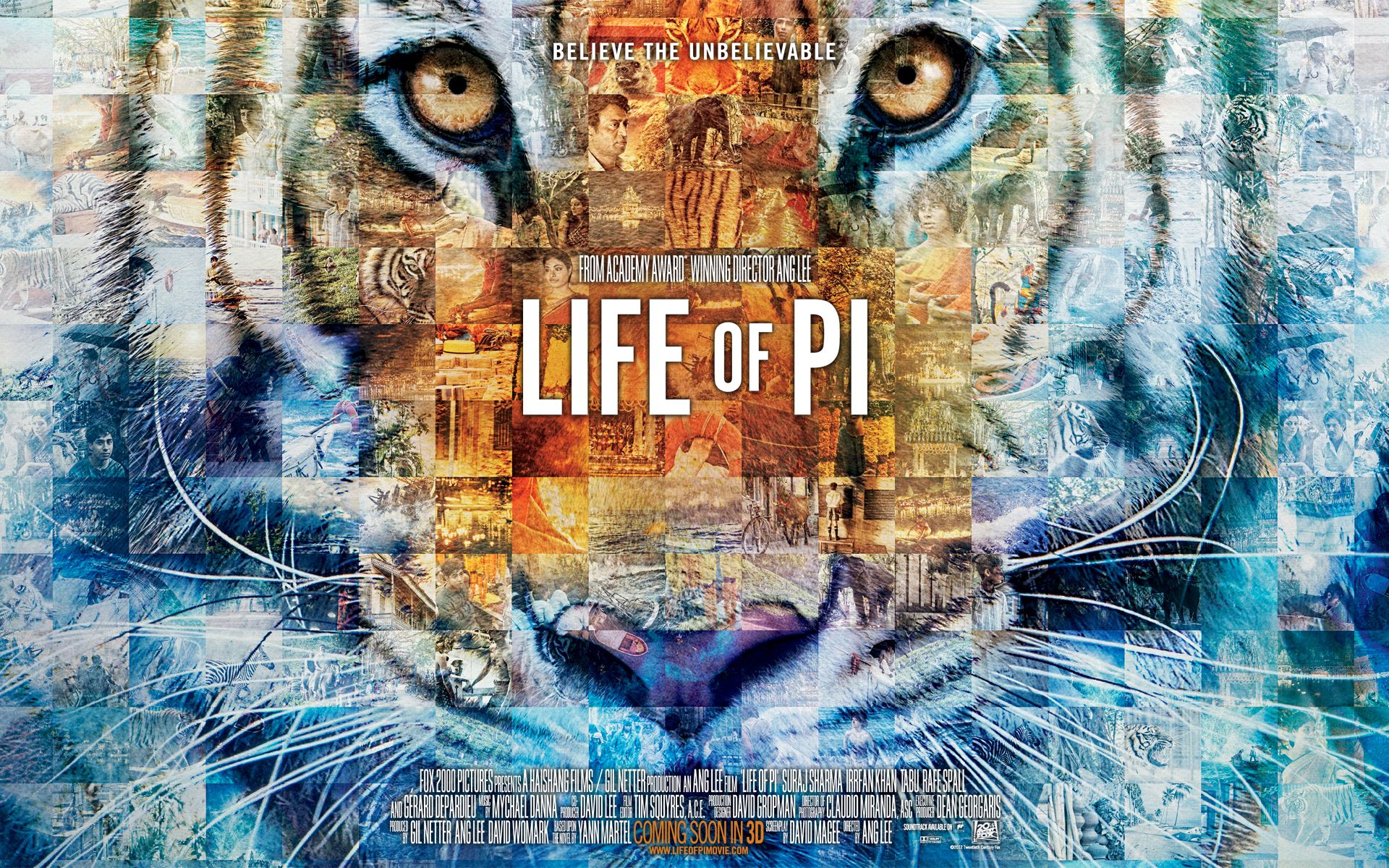 The Readers Digest version: it is about a deeply spiritual and religious boy (considers himself a Christian Hindu Muslim) with the unlikely name of Pi –  truncated from his actual name Piscine – meaning 'swimming pool' in French due to his uncle's love of a particular swimming pool in Paris – who grows up in an unusual zoo in an Indian botanical garden.  Pi (played by Gautam Belur at five, Ayush Tandon at 12 and Suraj Sharma at 16) and his family leave India to make a new life in Canada.  His father, who is primarily a businessman, takes all their zoo animals with them thinking their sale will finance a new life for his family.  En route their cargo ship encounters a terrible storm and sinks (shortest version of that episode you'll ever read) but which is rendered into one of the most amazing action sequences you'll see on film this year.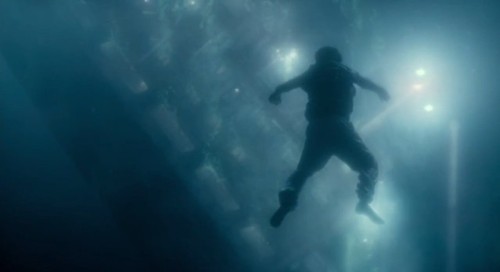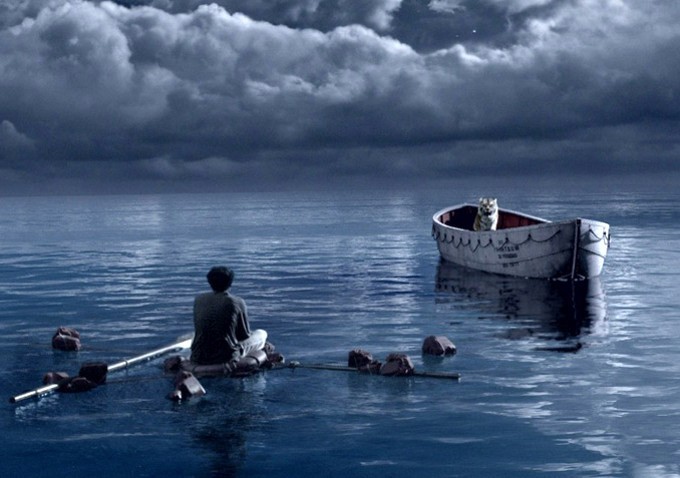 Pi finds himself the sole survivor (or is he) on a life boat with Richard Parker, an adult Bengal tiger from the zoo… whom he develops an uneasy cohabitation in order to keep himself alive.  Months are spent drifting on the life boat, where they encounter sharks, a school of flying fish that appear to be attacking them, a glorious phosphorescent smack of jellyfish, a humpback whale that deprives Pi of his supplies and another storm which threatens to undo them both.  And in the middle of this extended journey, Pi navigates not only his relationship with the deadly Richard Parker but also with his Gods.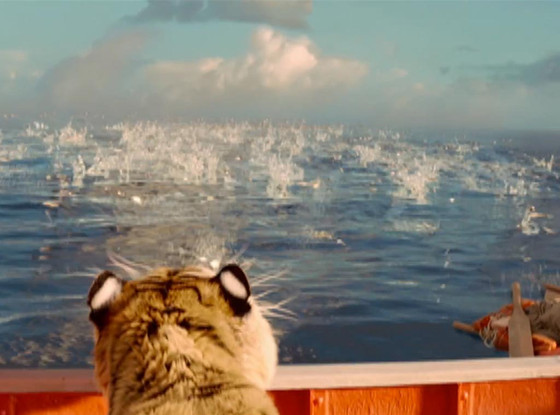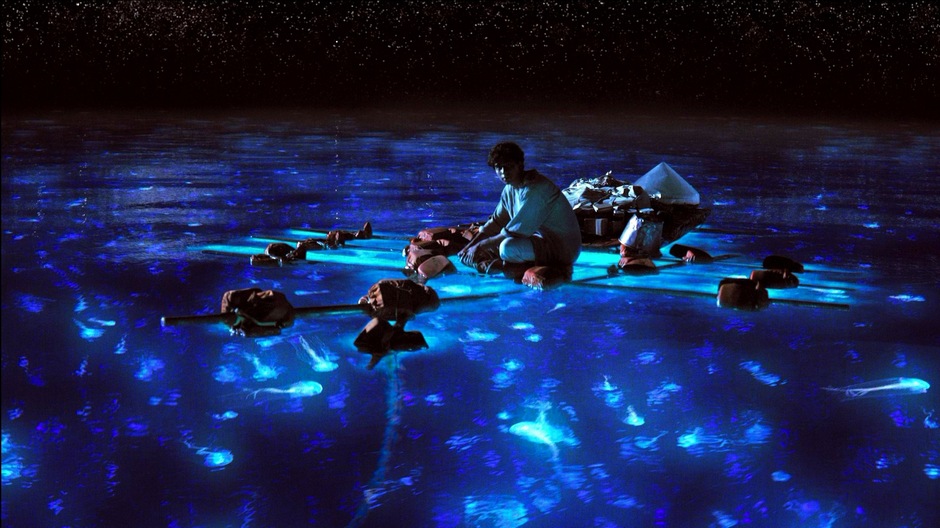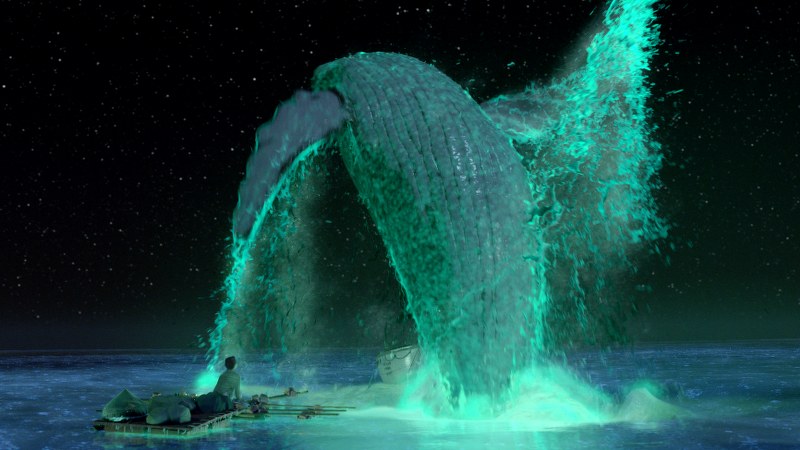 The entire story is told in flashback, which can often be either really effective or really jarring.  In Life of Pi, it feels like we get just the right balance of 'present day' reflection and explanation that doesn't tear you too often or unnecessarily out of Pi's amazing journey. By the end of the film, I felt exhilarated and yet oddly contemplative.  I think this is definitely not a film to be missed on the big screen and while it might not change your life, it certainly gives a wonderful perspective on the possibilities and capabilities of the human spirit.  I loved it, definitely lining up to see it again.