I've been attending a conference at the University of Queensland for the last couple of days run by the Australian Early Medieval Association themed on "Land and Sea in the Early Middle Ages".  The program has been quite diverse and an unexpected session of the conference was a personal tour through the small antiquities collection that was accumulated by UQ's Emeritus Professor Bob Milne over the last 40 years.  It's a very small collection but contains some surprisingly important pieces.  Not the least of which is this unusual coptic textile (my apologies for the quality of the phone images – had I known I was going to see this I might have taken a real camera!)
According to the staff there, the textile fragments are from a funerary garment and have been unable to be adequately dated, with best estimates somewhere between the 7th century to 12th century.  C-14 dating is slated to be completed this year some time which they hope will yield a more accurate age of the piece.  Apparently there are only two other similar coptic funerary stoles in existence, one located in a museum in Alexandria, Egypt and the other in Dresden, Germany.  The piece is an exquisite woven work with embroidered detail, and some inserted roundels. It is not currently on display for the public so I'm told we are the only group of people likely to see it for a few years until they have a proper display housing for it.  I took a number of pictures, but given I only had my phone with me they're not great.
  Detail: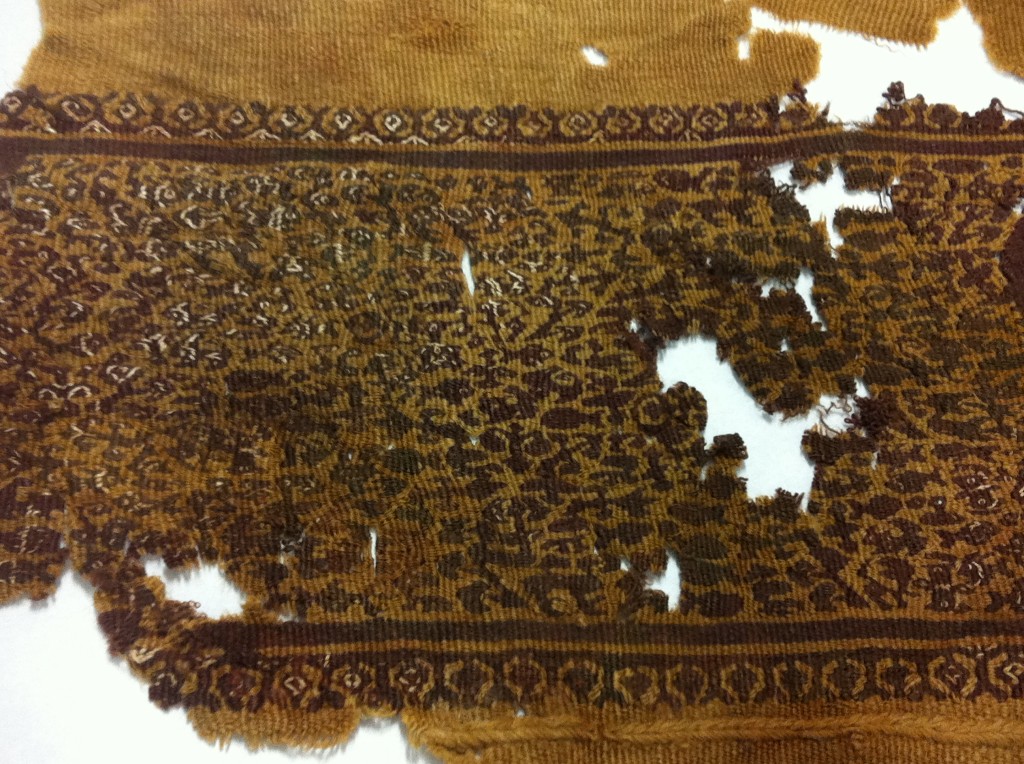 Bird and fish figures in woven band with lighter (white) detail embroidered over the woven ground: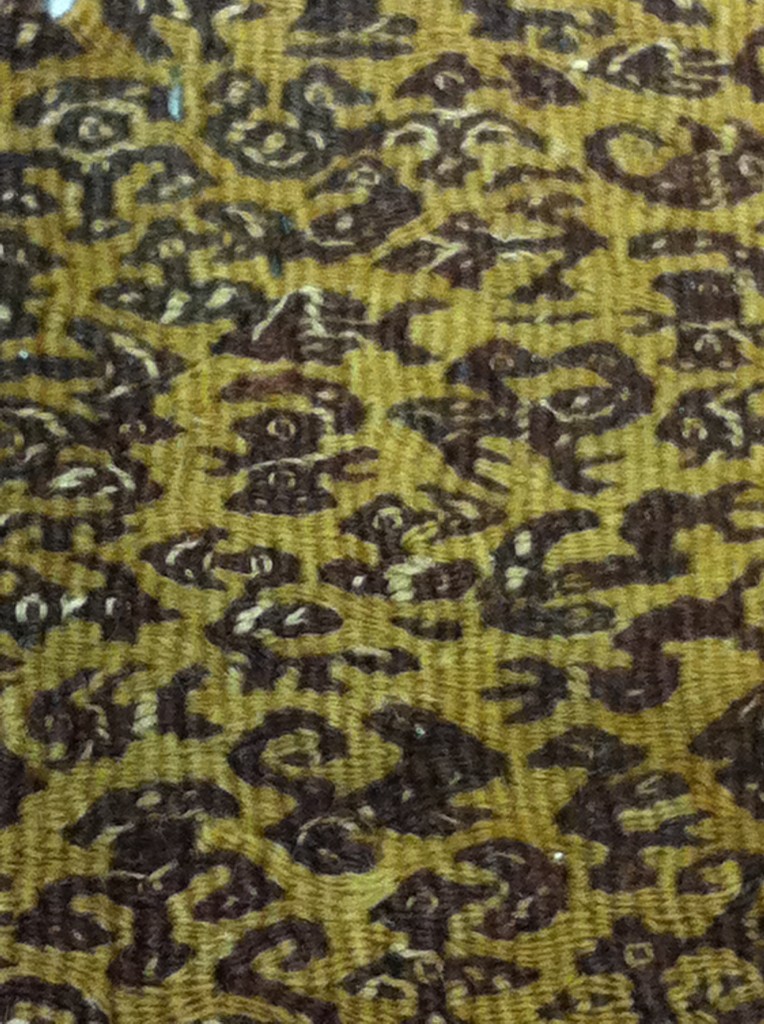 Detail of roundels, probably located at 'shoulder' of garment –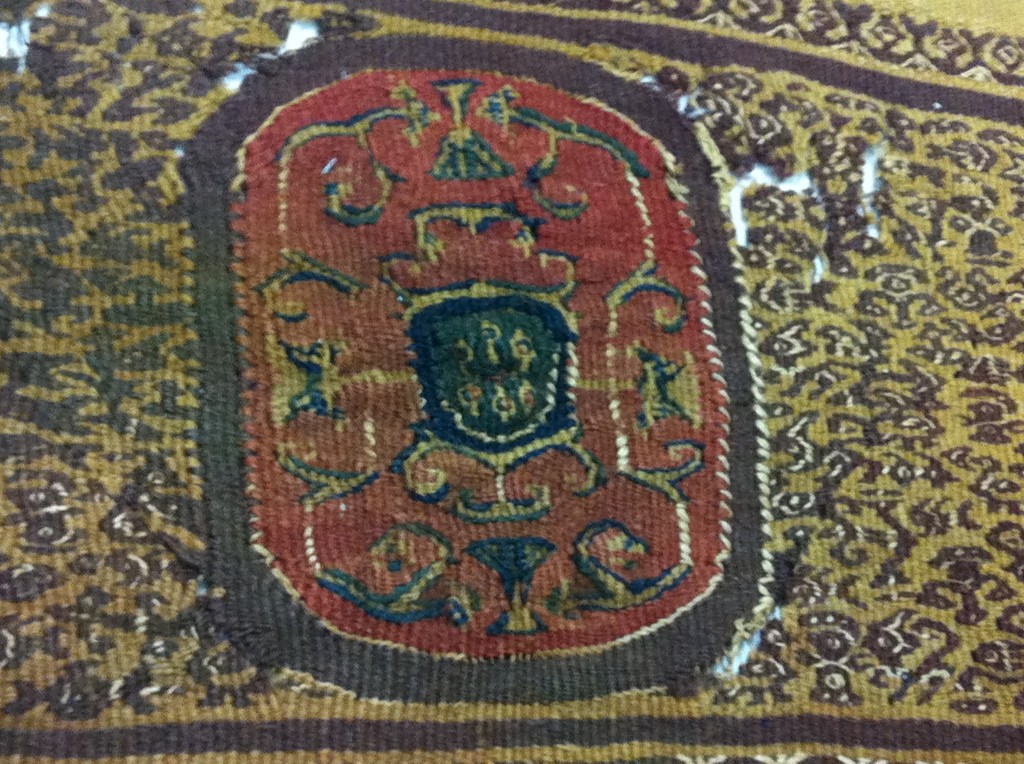 Closer up –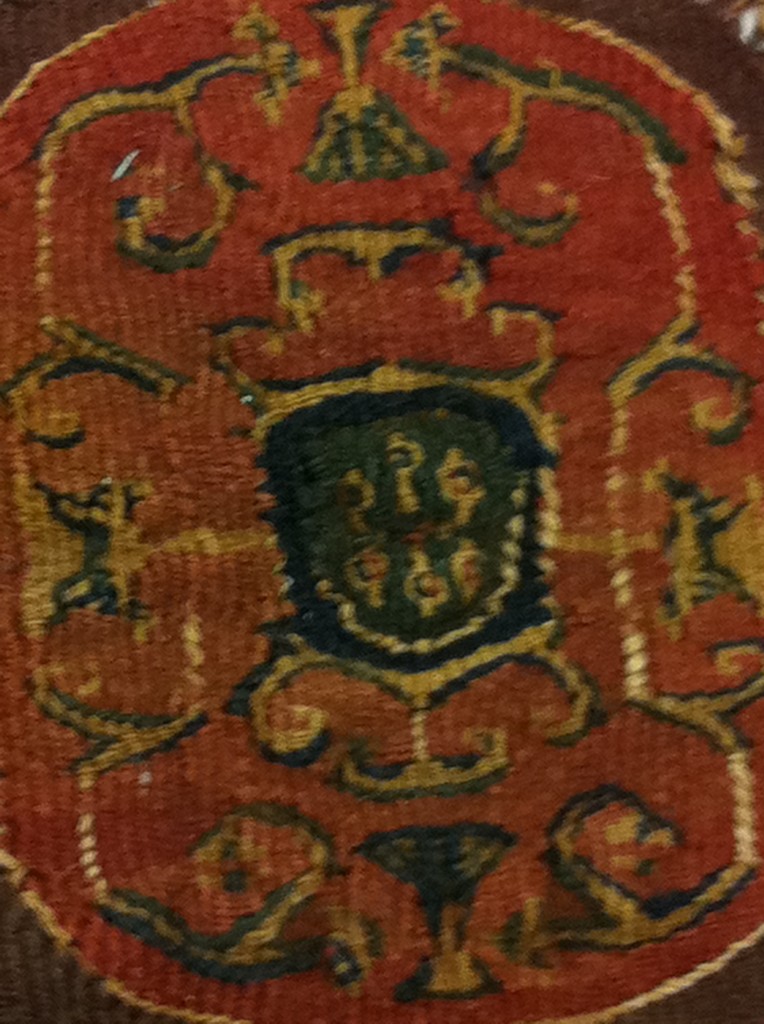 Hopefully the testing on the item that is planned to be carried out this year will yield more info on this amazing piece. It will be interesting what information will be ascertained about the age of the textile, the origins of the work and even the dyes that have been used.  I can't believe I got to see this yesterday, it was a most unexpected pleasure and such a wonderful experience to see it without glass in the way!