It's 0645 and I'm currenlty on an overnight sleeper train from Tangier to Marrakech, writing this in the pre-dawn darkness.  Mr K is still asleep and I've had a shit of a night trying to get some sleep, so I thought I'd give up and write about yesterday.
We left the beautiful Chefchaouen around 0930 to head to Tangier, which was a drive of about three hours by private bus.  The drive was not too painful and we didn't stop too may times thankfully… I'm not used to travelling with tour companies, but at home if we have a nine hour drive we'd barely stop twice for fuel or food.  So the previous four hour drive that took nearly seven was not fun.
Our first gliimse of Tangier.  As most people know, Tangier has had a tempestuous and mottled past as a gateway between Europe and Africa.  Its history is full of invasions, occupations, diplomatic intrigues, spies, war time discussions and all sorts that I'm not going to go into here (Google it if you're interested).  We pretty much arrived around lunch time given we left so late and so we head to a local Lebanese restaurant for something to eat down near the rather modern marina area.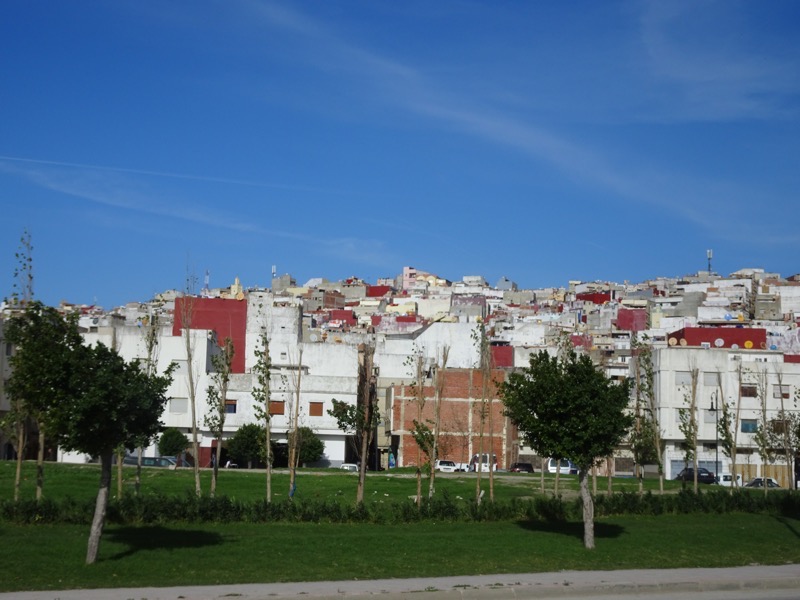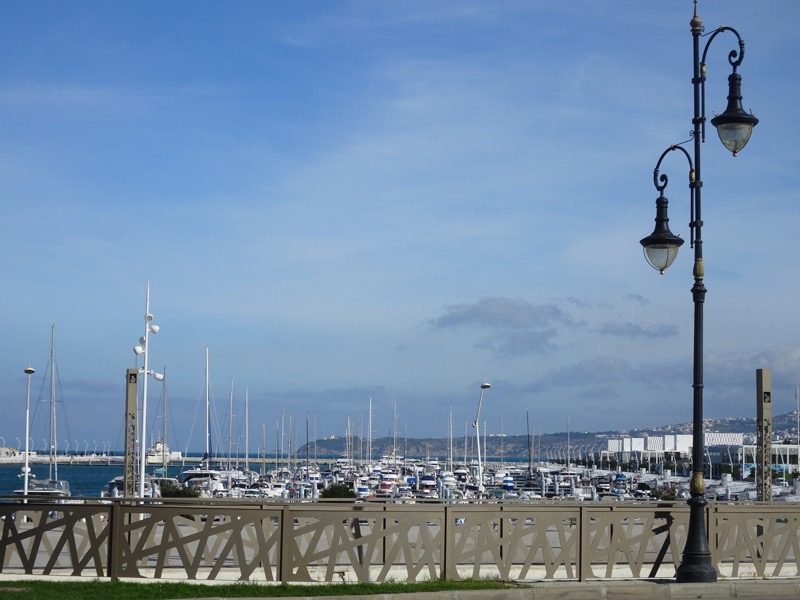 Lunch was lovely – best hummus ever, and then we set off on a tour of the headland to see the landscape.
The views from the National Park over the Mediterranean on the north side of the city. Tangier has some very, very expensive real estate and many famous and wealthy people live in these areas, and of course the King of Morocco has another palace here too.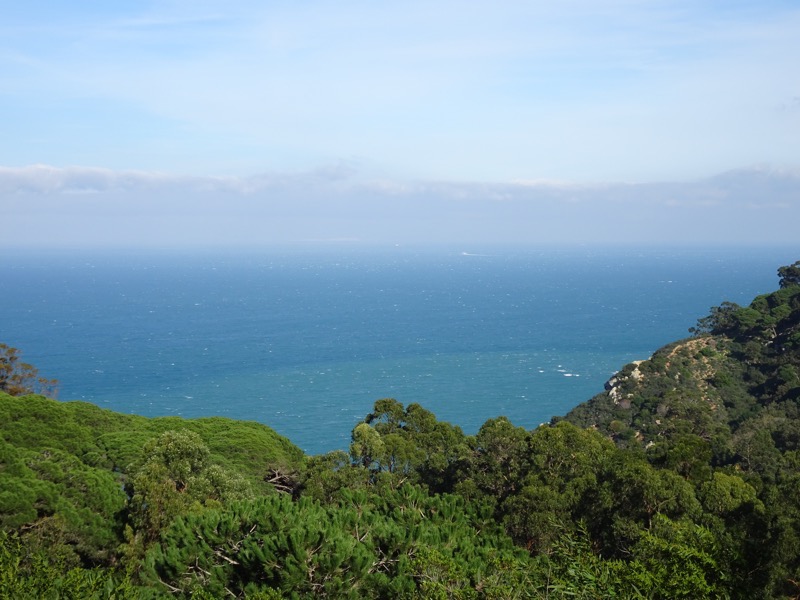 On the other side of the point is the Atlantic Ocean.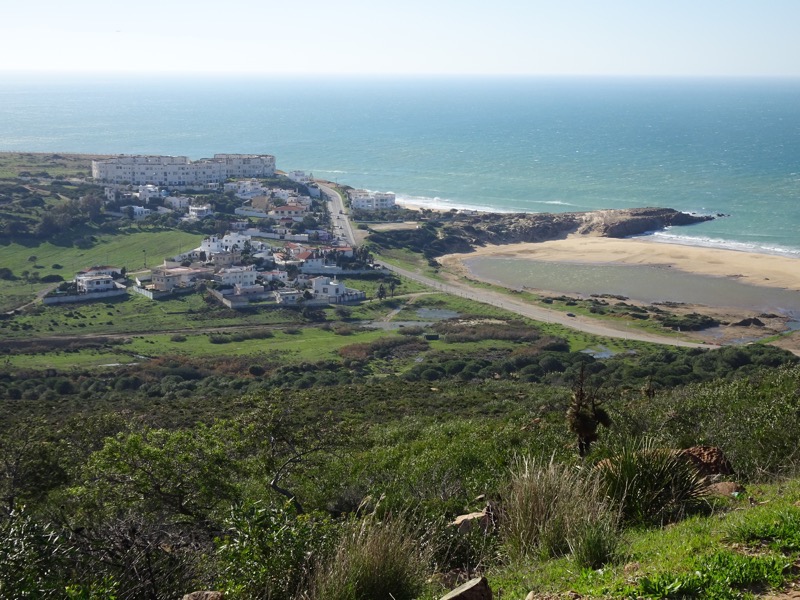 This lighthouse was constructed in 1884 and from here you can see where the two bodies of water meet.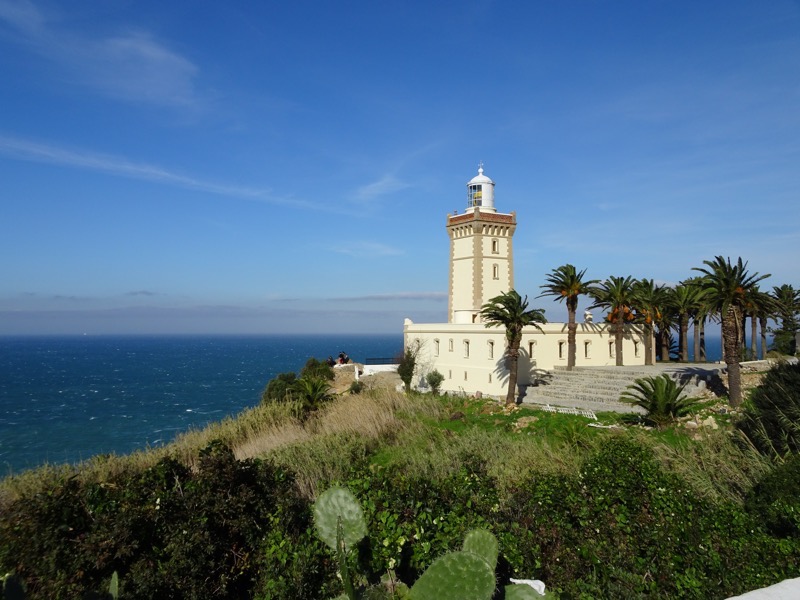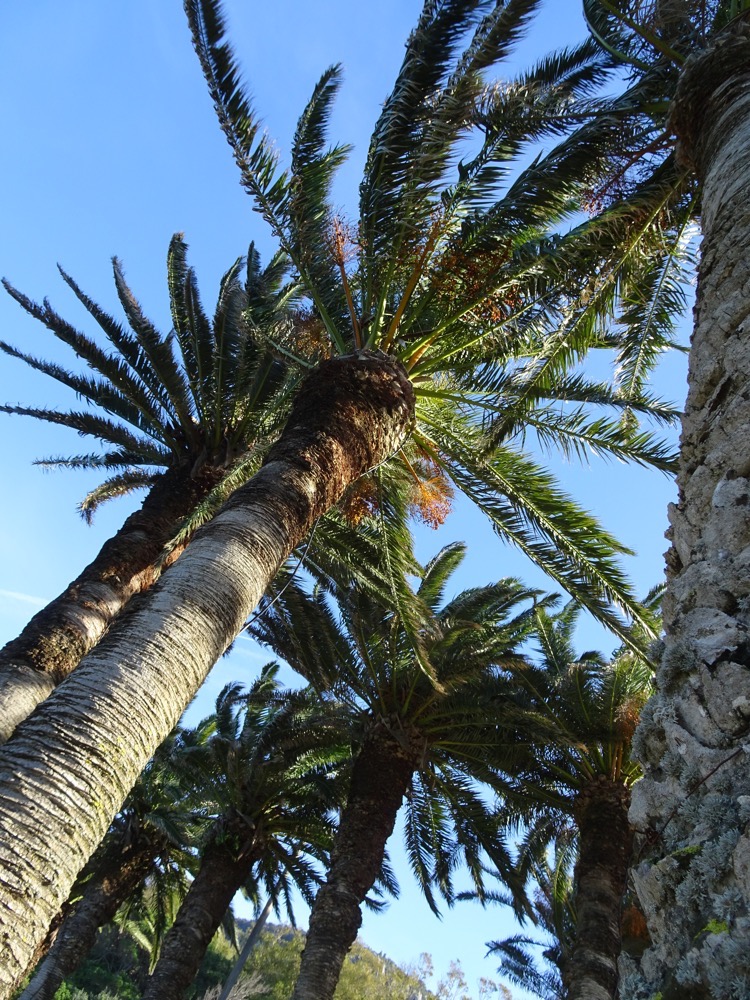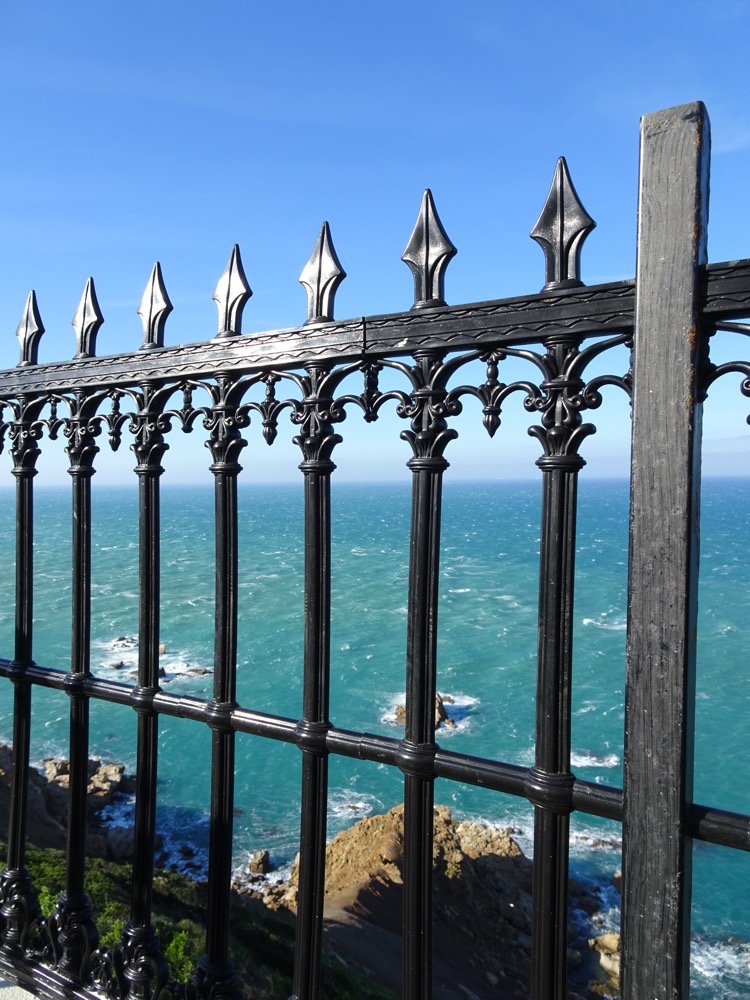 The deep blue of the Mediterranean meeting the murkier green of the Atlantic.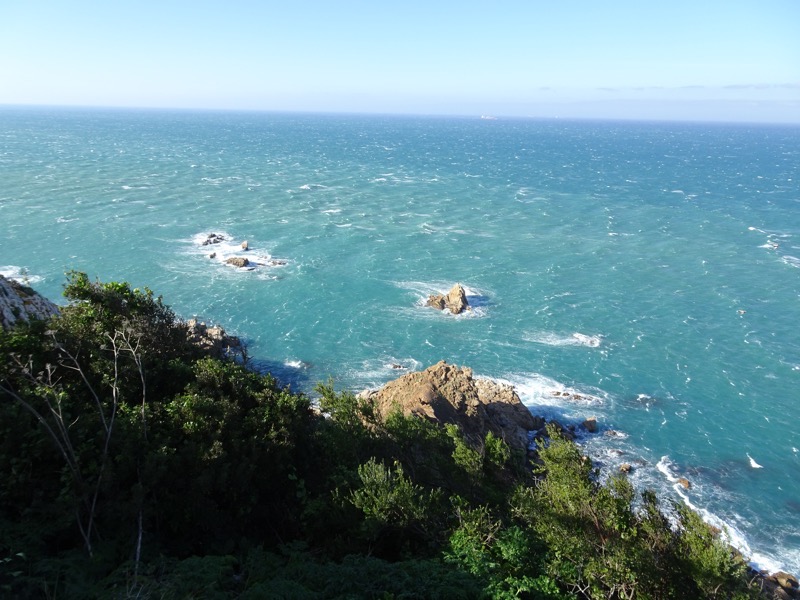 On a clear day, you can see Spain from here, though today was a little too hazy for that.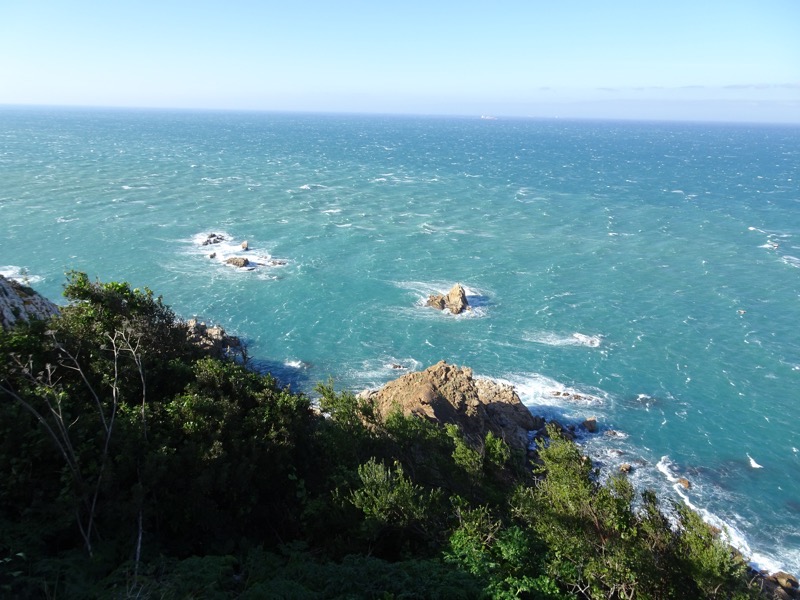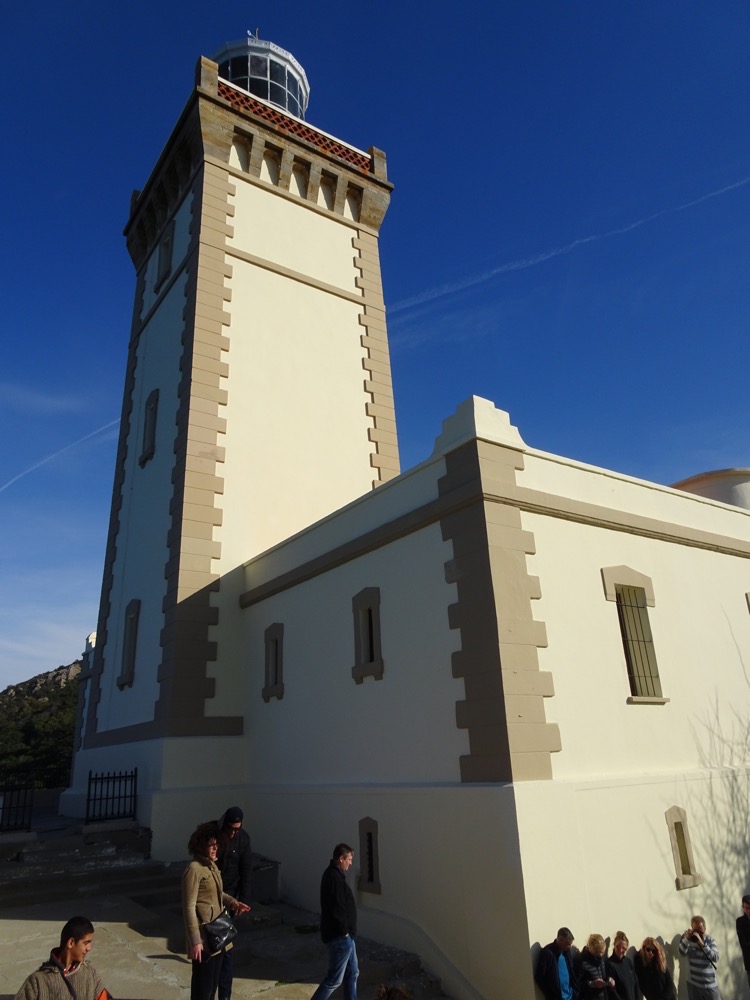 A man and his donkey. Not sure why they are here, there's not loads of steps for them to ferry people up and down, but there are quite a few guys here in their funny hats with their cute donkeys just loitering around the tourists.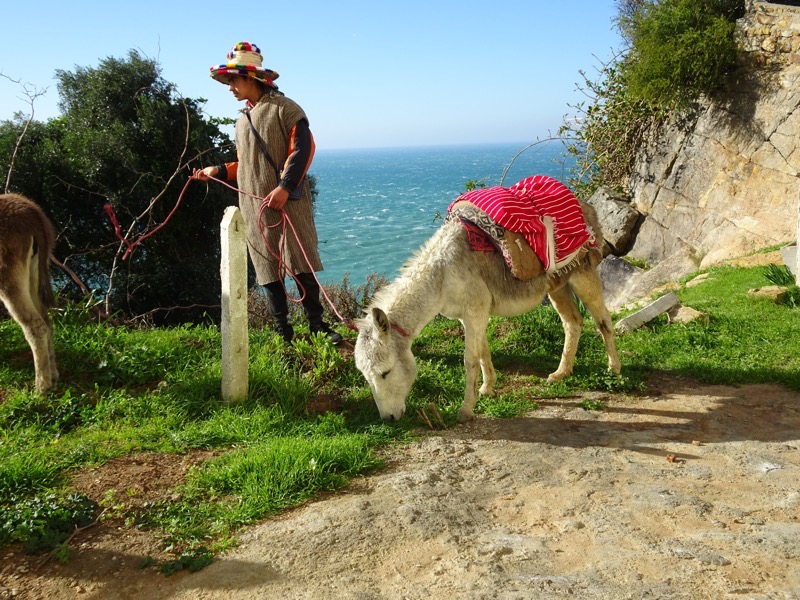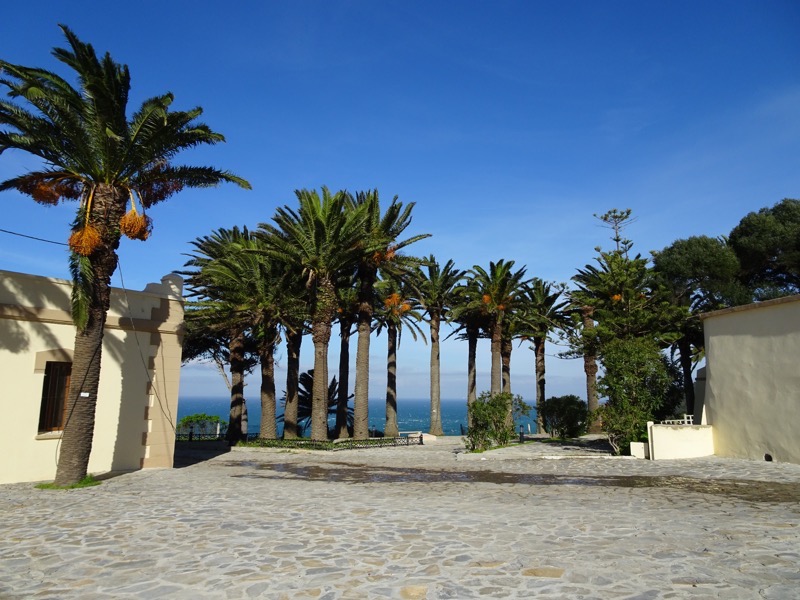 Throughout the national park, they have a massive boar problem – they're destroying the ground and, as Samirr pointed out, no Muslims will eat them.  So they're breeding out of control and no one is hunting or culling them.
I found the eucalypts everywhere to be really intersesting – they are planted largely to stabilise the soil and stop the erosion, which makes sense, they're drought hardy and they make a great hardwood.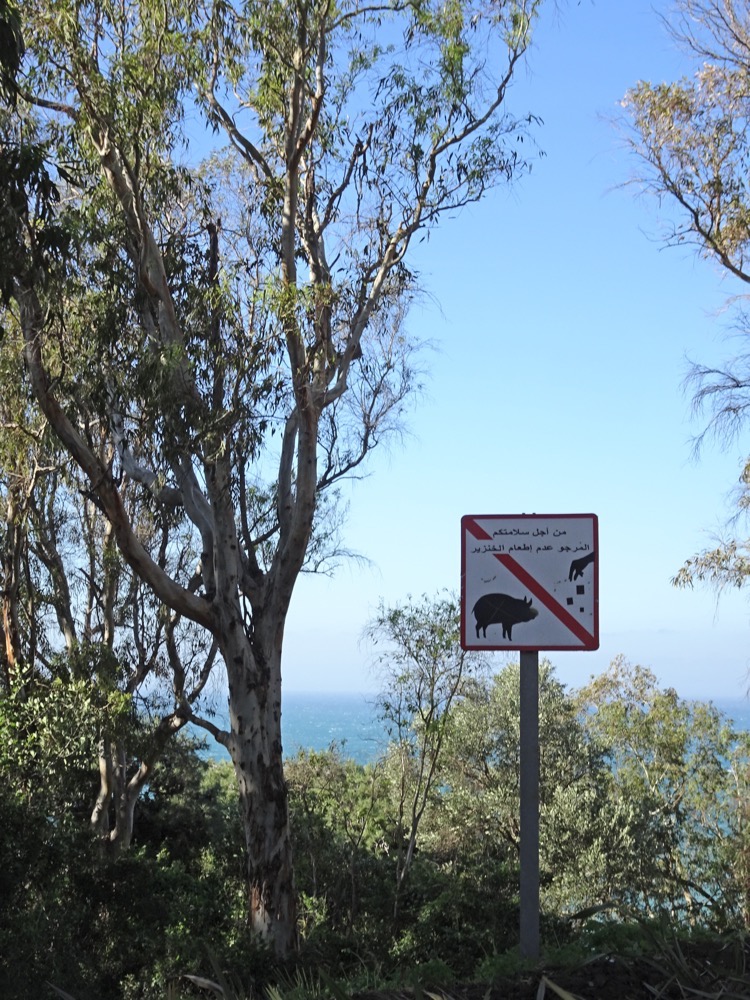 Self explanatory I think…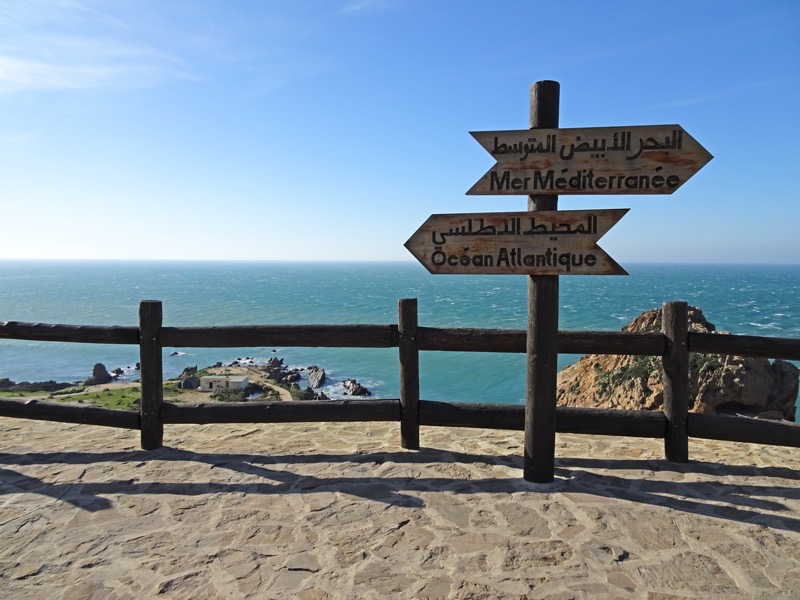 We then stopped by a very popular beach – there was no one here at the moment becuase it was barely 20C, which is freezing cold for Moroccans, and the wind was just about blowing us off the bluff.  We saw more than one hat making a dash for escape today.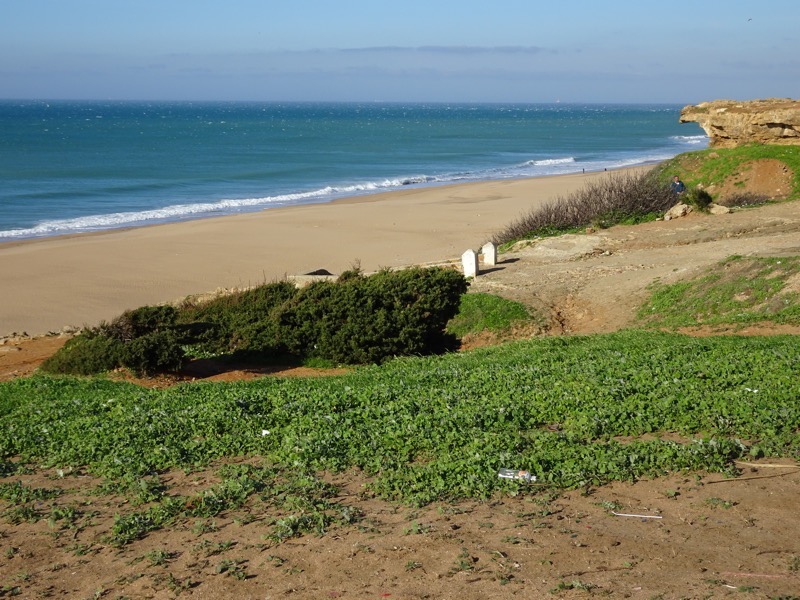 After this we went to the Cave of Hercules which is a system of long caves, half natural half manmade by th Phoencians and the Berber peoples.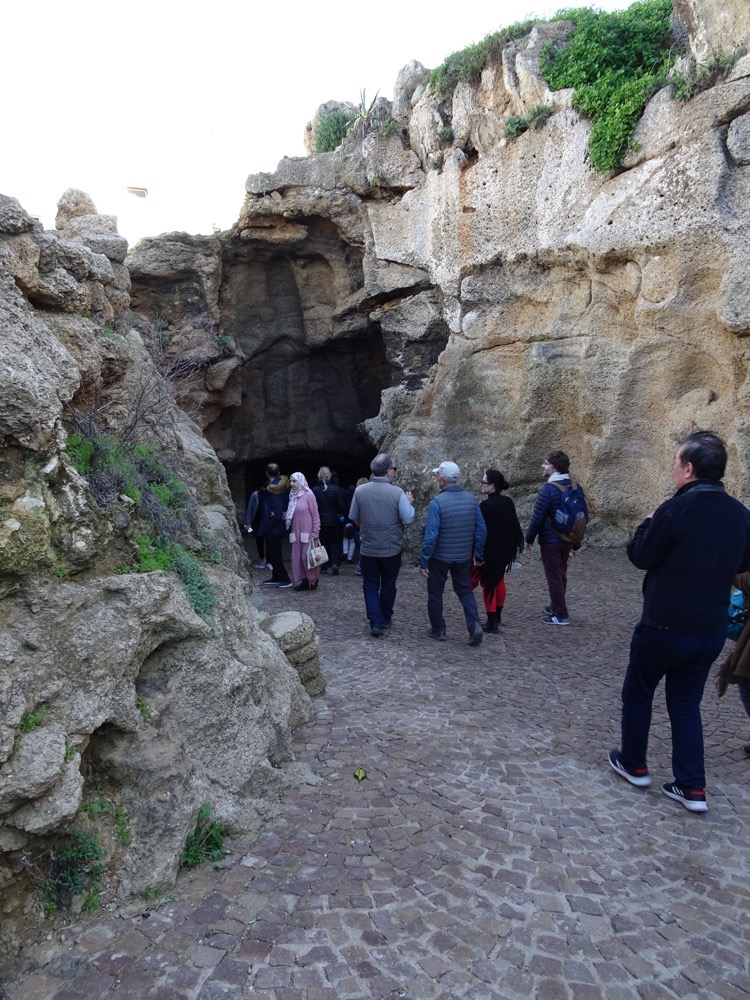 The Phoenicians are believed to have carved out the sea entrance to the cave to look like the shape of Africa… though how, they knew what that shape was, I'm not entirely sure.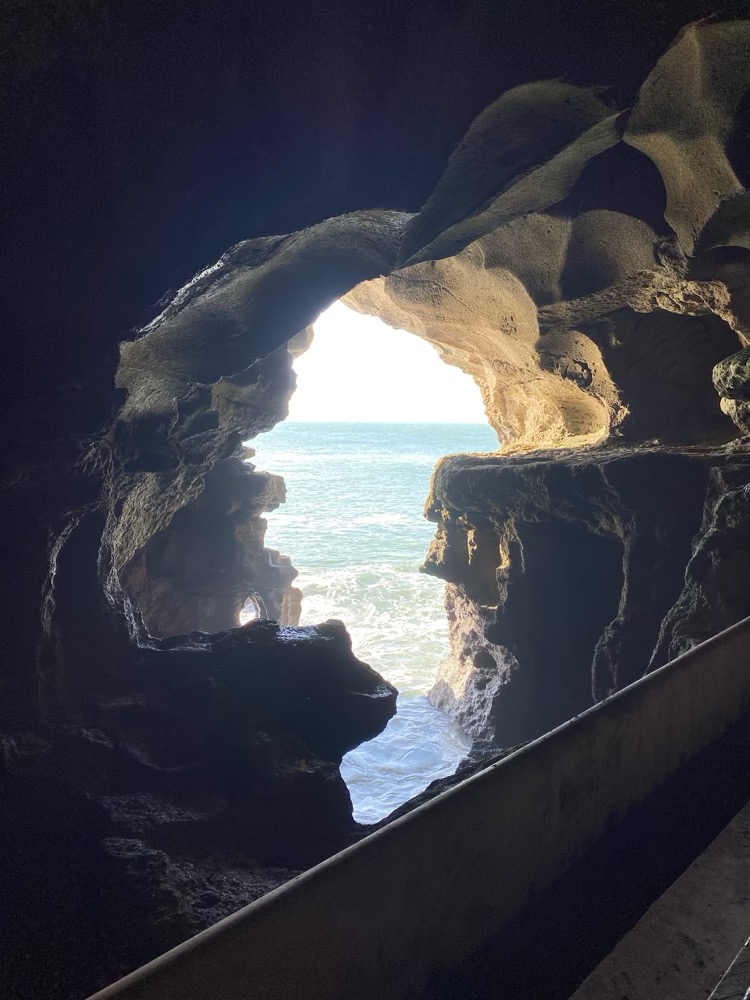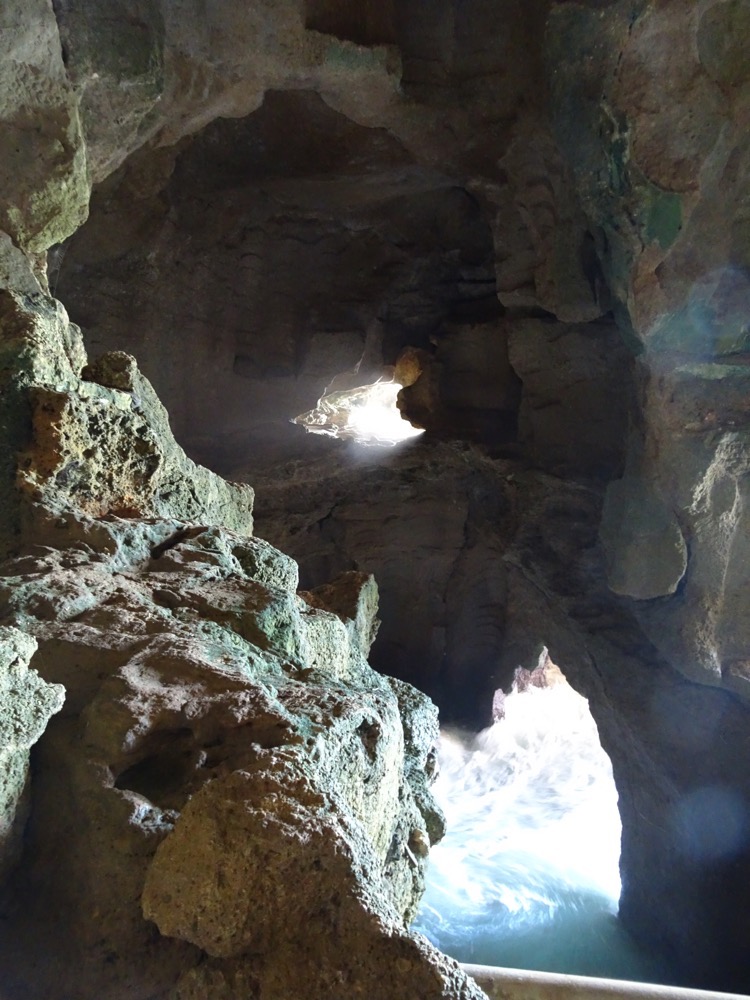 The Berber used to come down to carve out round wheels of stone to make millstones .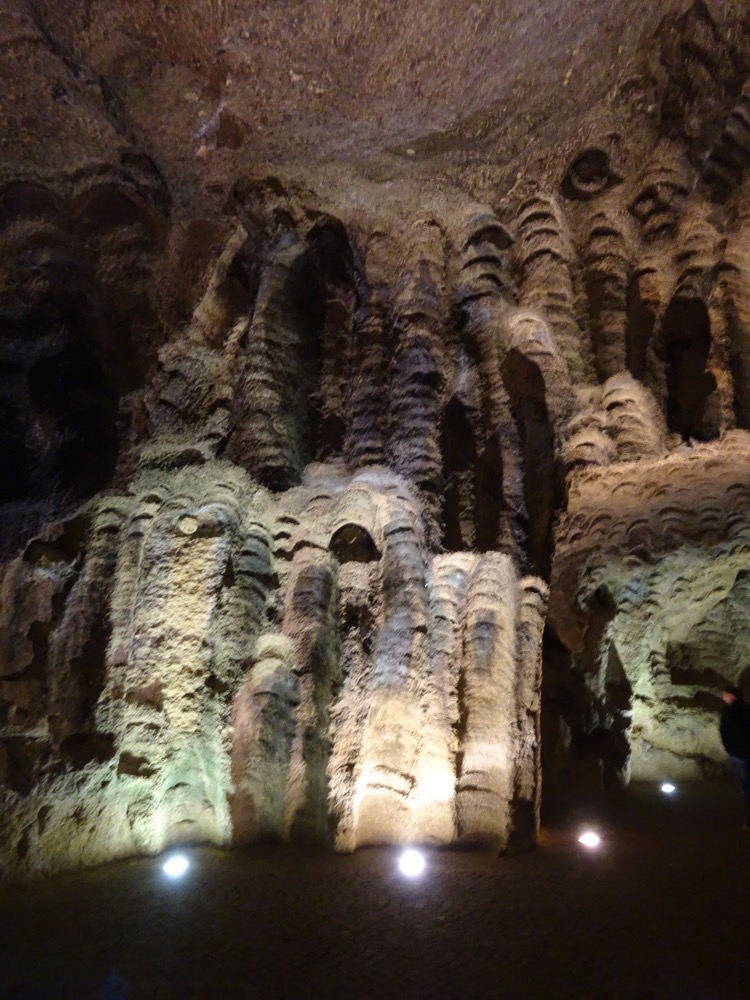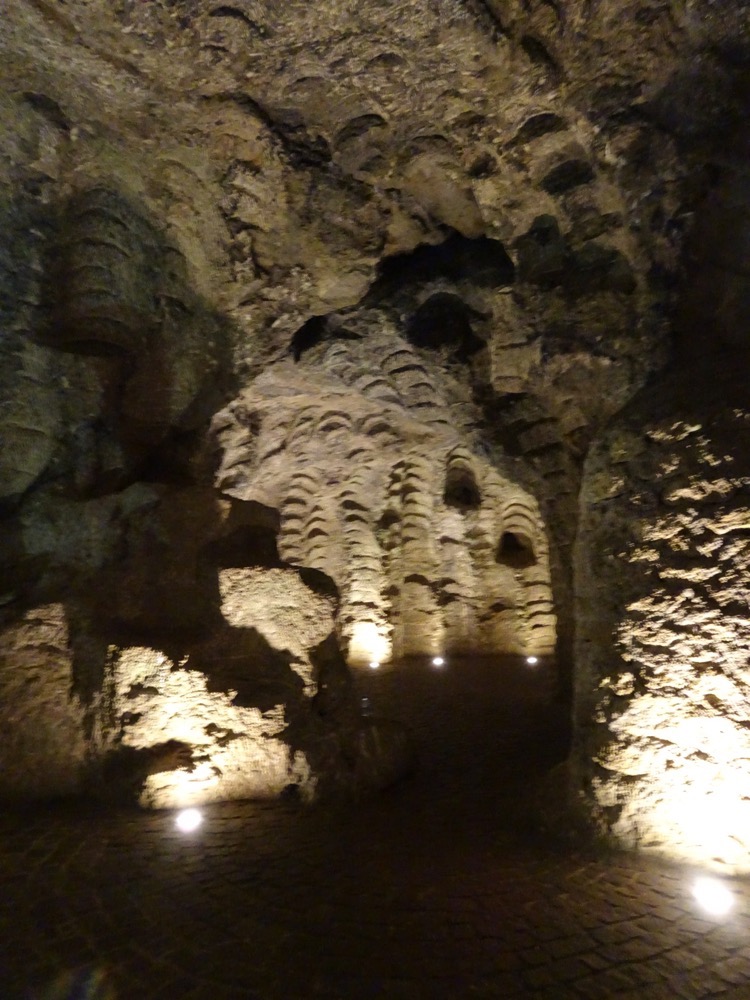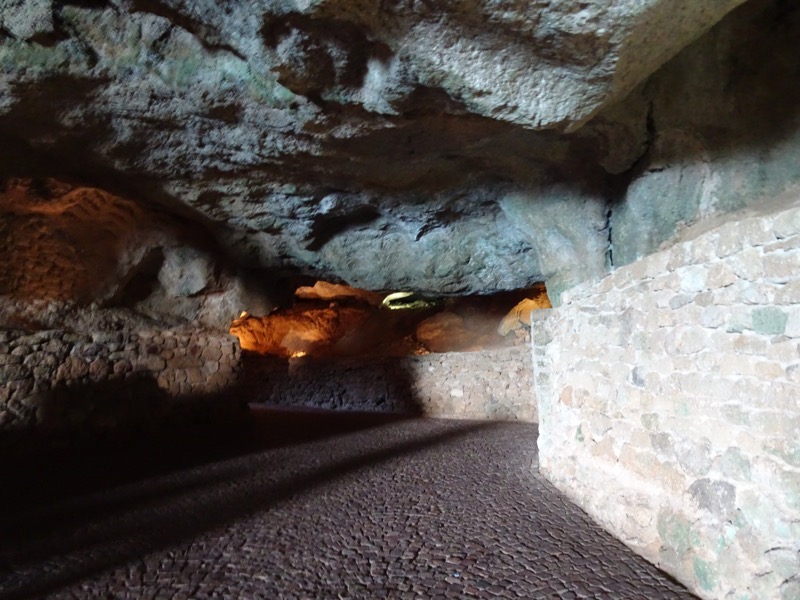 I went to the bathroom here because there was a fair chance it wasn't a squat toilet and might be pretty clean – and nearly had my head bitten off by a rude little woman over the toilet coins.  Now, I've travelled all over, and am accustomed to keeping a few small coins in my back pocked to pay the ladies who clean the bathrooms, but this woman was demanding 5DH to use the loo – that's 5 x more than any other loo I'd enountered so far.  When I asked why, she said 'le pappiere, le pappiere'… I pulled out my tissues and said 'I have my own paper. 2DH'… and she just would not let me use the facilities without giving her 5DH.  Which I reluctantly did (it's not much money).  When I came out, Mr K was coming out of the men's room and I asked him how much it cost, he said 2DH.  Naturally this made me a little indignant, but I wasn't going to make a fuss over it.  However, Mr K marched over to her and had a go at her and got my 'pink tax' back!  It was both annoying and hilarious at the same time.  I asked others from our group who went in after me, how much they paid and they all paid 2DH… so go Mr K, saving the ladies from discrimination.  The little old lovie obviously wan't game enough to rip anyone else off. 😛
Back on the road we stopped for a view over Tangier – there are about 1.1million people living here now.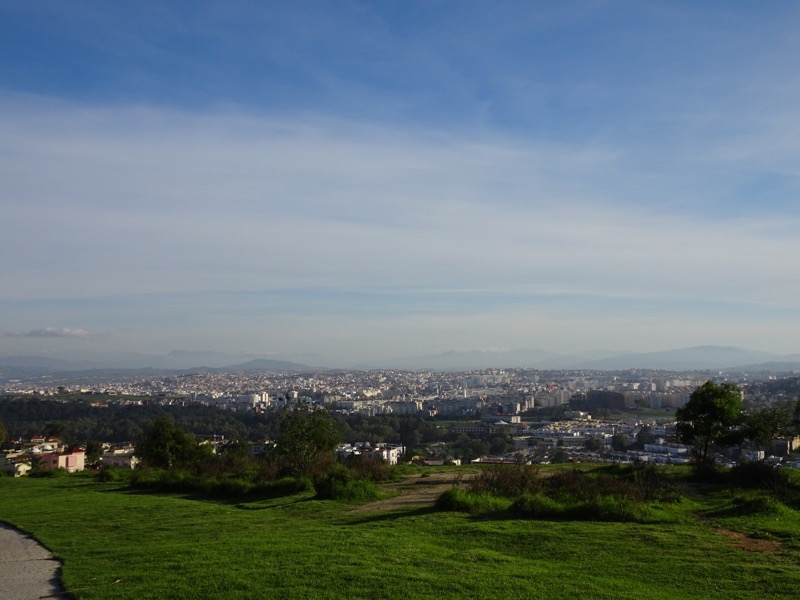 Our next stop was the Cafe Hafa which was founded in 1921, and was apparently a favoured hang out of Jimi Hendrix and his mates.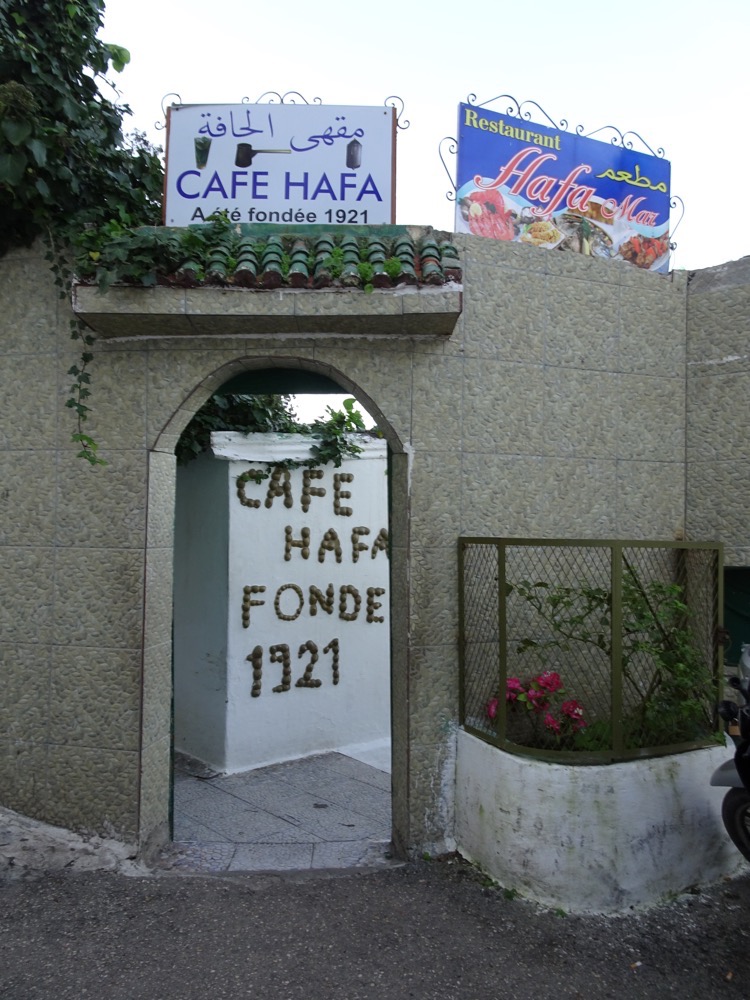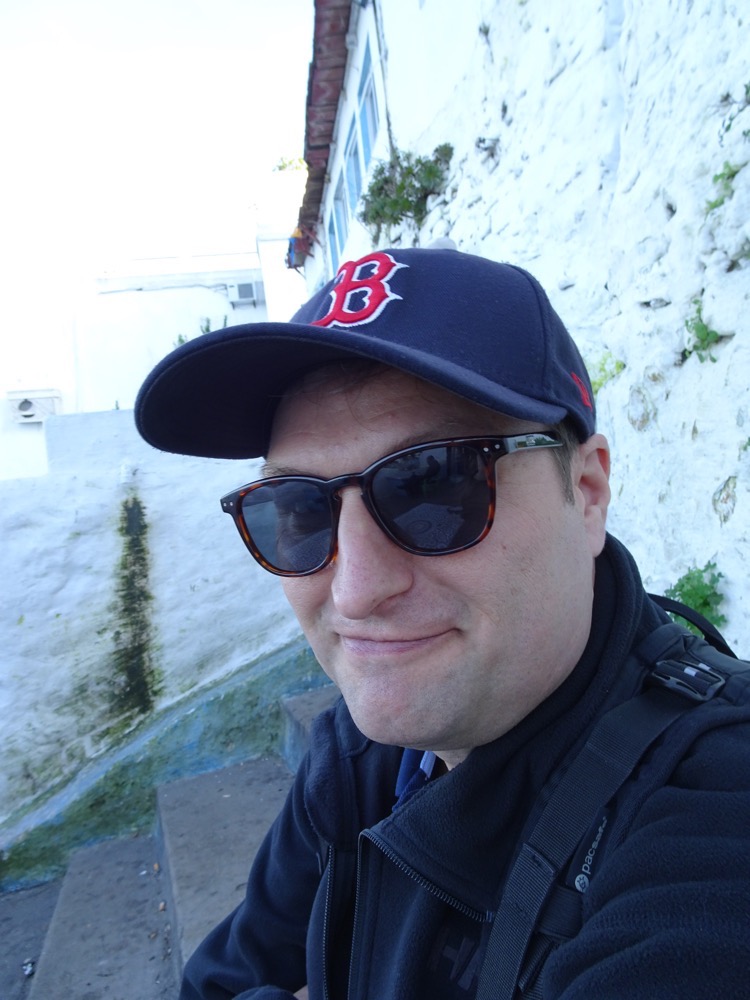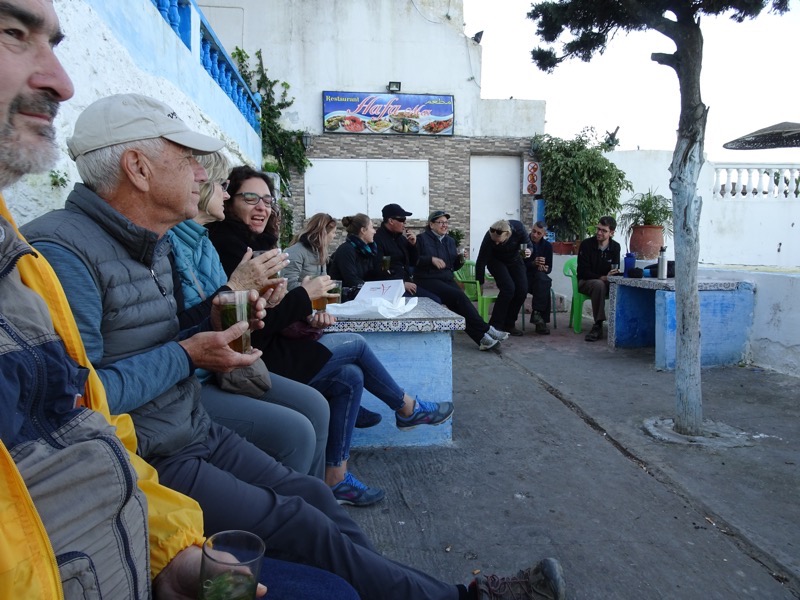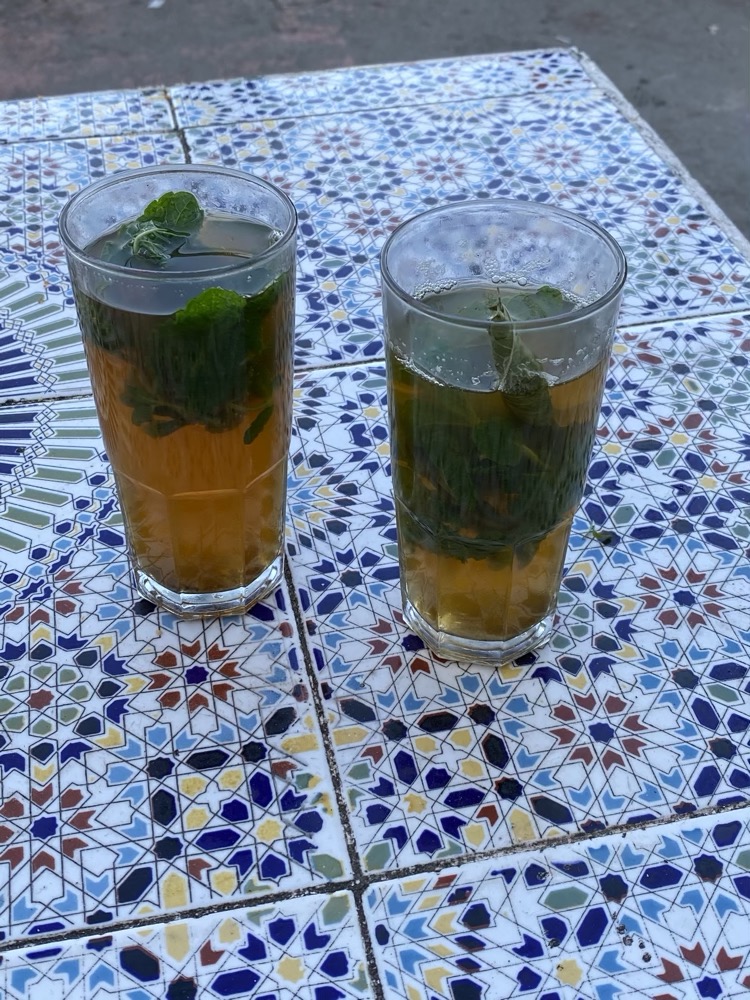 Apparently the cafe isn't considered very family friendly – there's no alcohol allowed here, but there's plenty of turning a blind eye to sitting around smoking pot with your sweet Moroccan mint tea.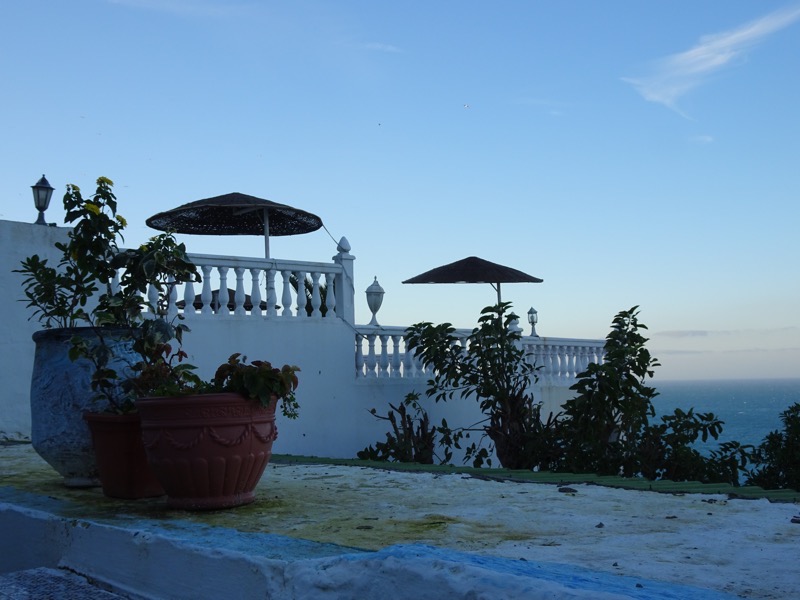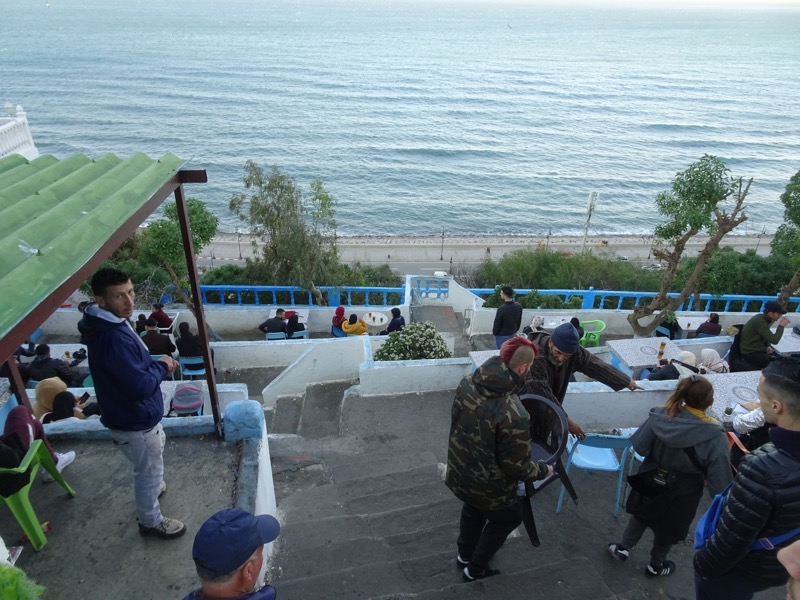 After a chill spot for a while, with some mint tea and a few biscuits, we set off on a 7km walk around the town to see a bit of Tangier and the old median area.  I have to admit, after the stunningly gorgeous Chefchaouen, the city struggled to provide visual delights.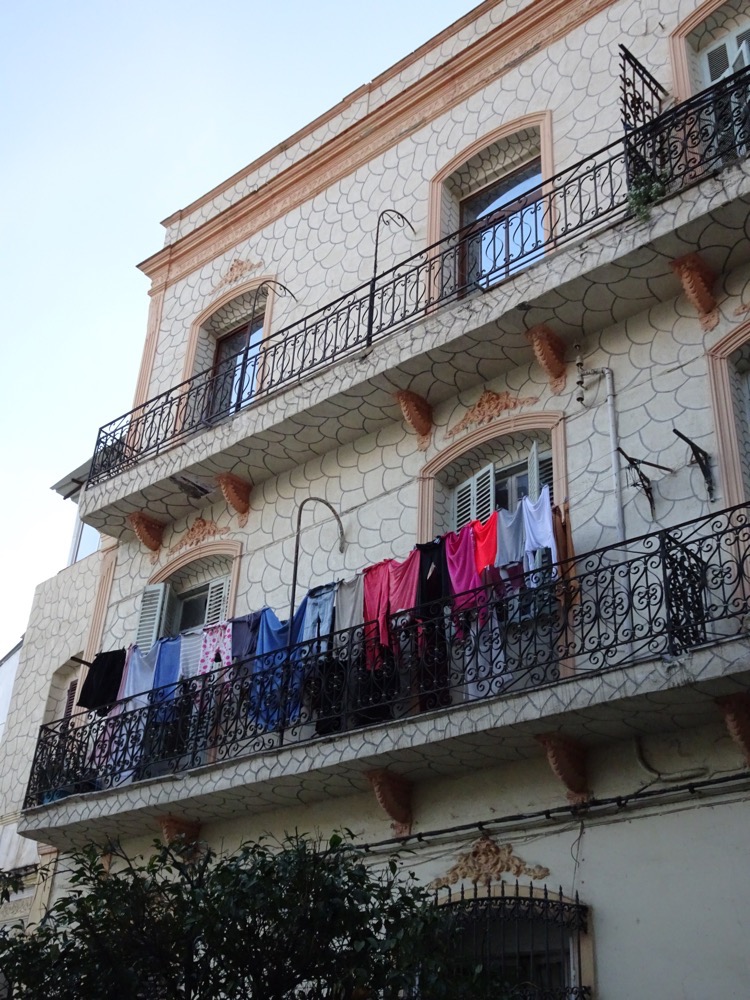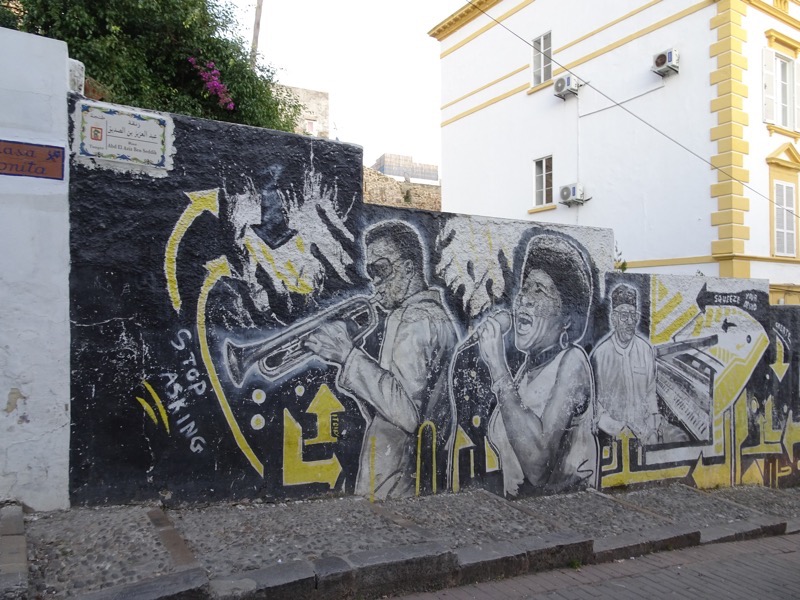 In the souk, there are the same sorts of stalls – produce, meats, seafood, dates and figs, spices etc.  Again Samirr warned us against buying spices here, as they were laced with dust and crap.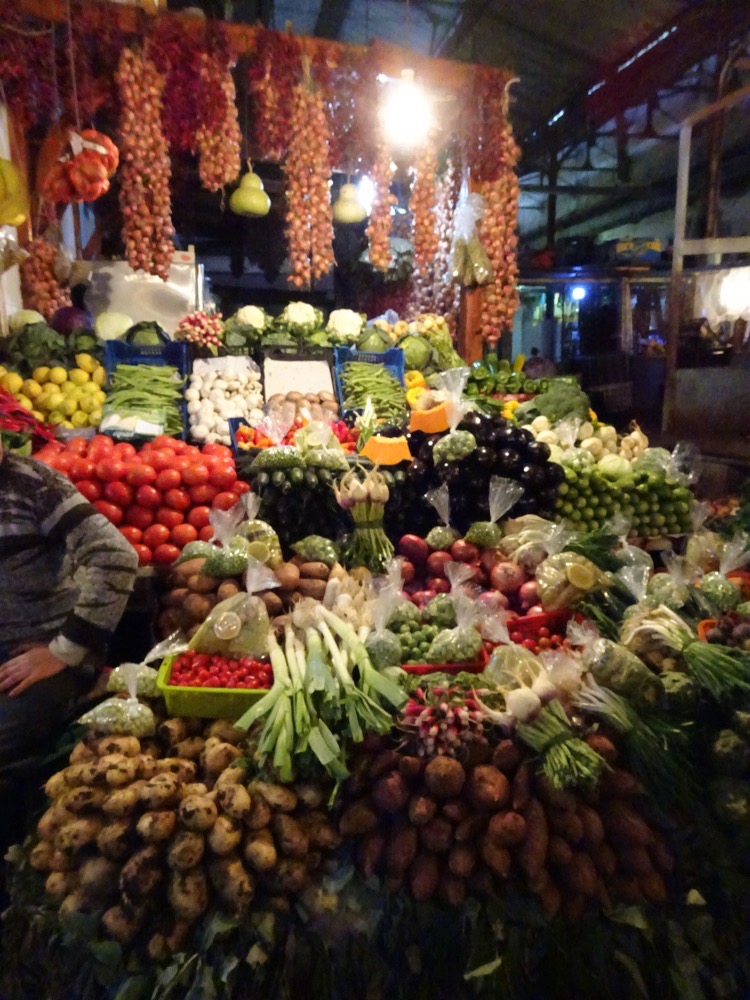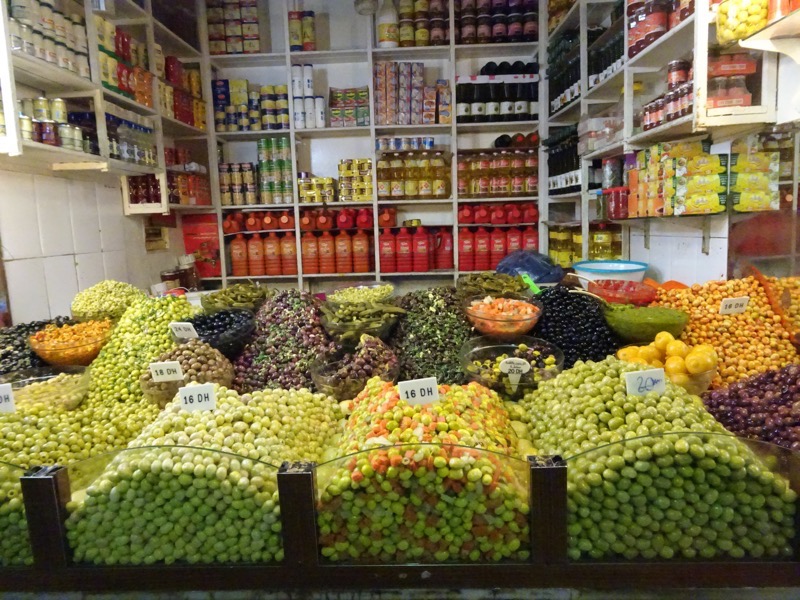 The cut flower industry in Africa really worries me – I know these flowers all come from down near Namimiba where the countryside is drought sticken, but where large European flower conglomerates are tapping the groundwater to grow flowers for the European markets… it's so fucked.  We are tapping subterranean water aquifers in Qld for fucking coal mines and the Europeans are tapping them to grow bloody roses for the European markets.  Say 'NO' to cut flowers people – they're killing our stock, our farmers and our wildlife.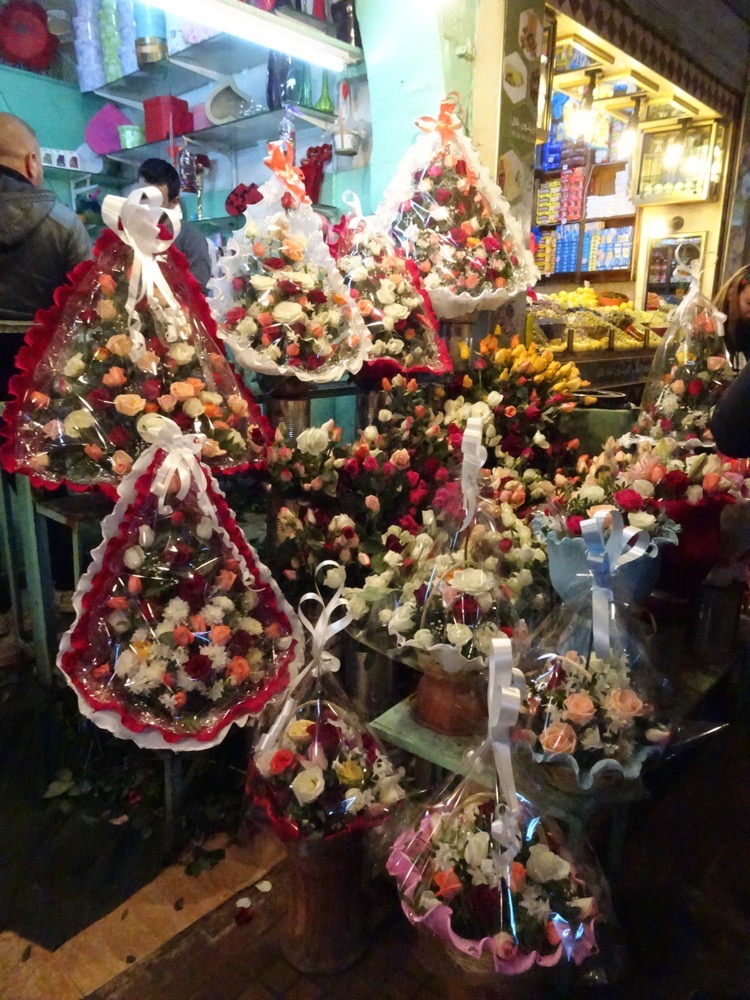 Our walk eventually led us right back to the marina development where we had lunch, which I have to say, was much prettier at night.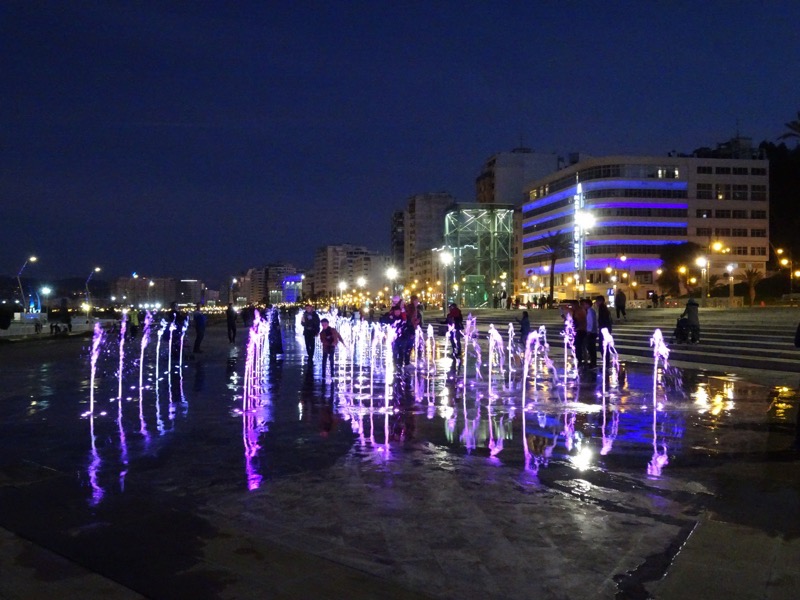 We then went to a local home for a dinner.  Judging by the cost of dinner per person 100DH and the fact that they had a captive audience of Intrepid pax coming through, they were obviously quite a well to do family – and were immediately greeted by this: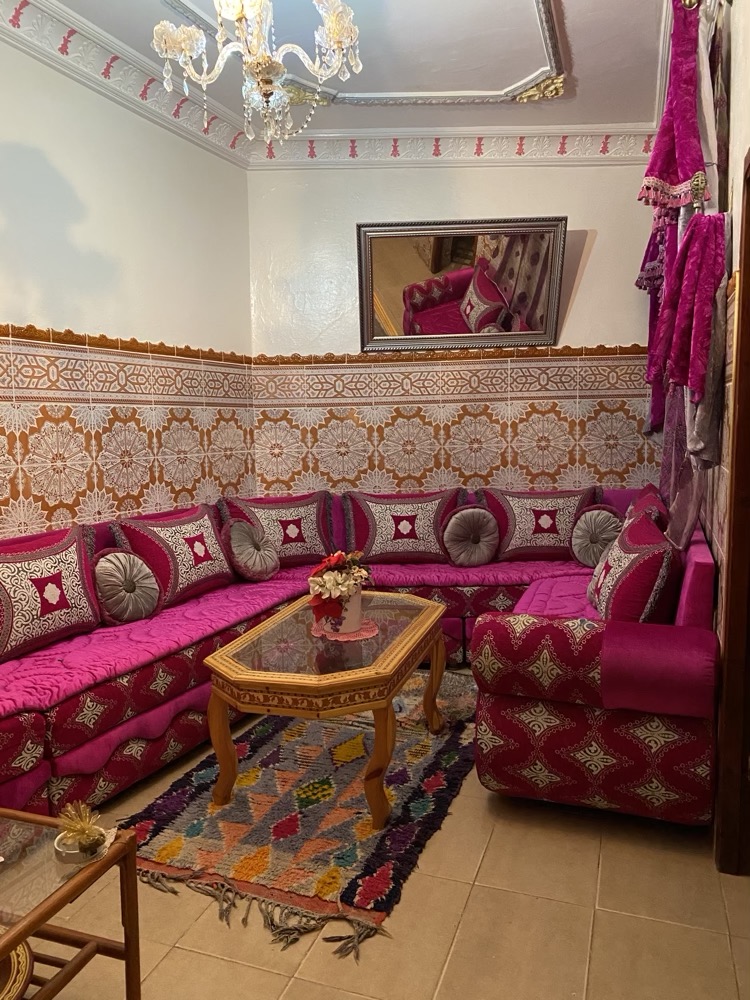 I love pink – but that is just … something else!
Dinner was lovely, a harissa soup, vegetable couscous and a huge chicken and olive tangine dish.  But felt a little overpriced compared to other places we had been dining at.  Will have to give some feedback on that one in the trip notes.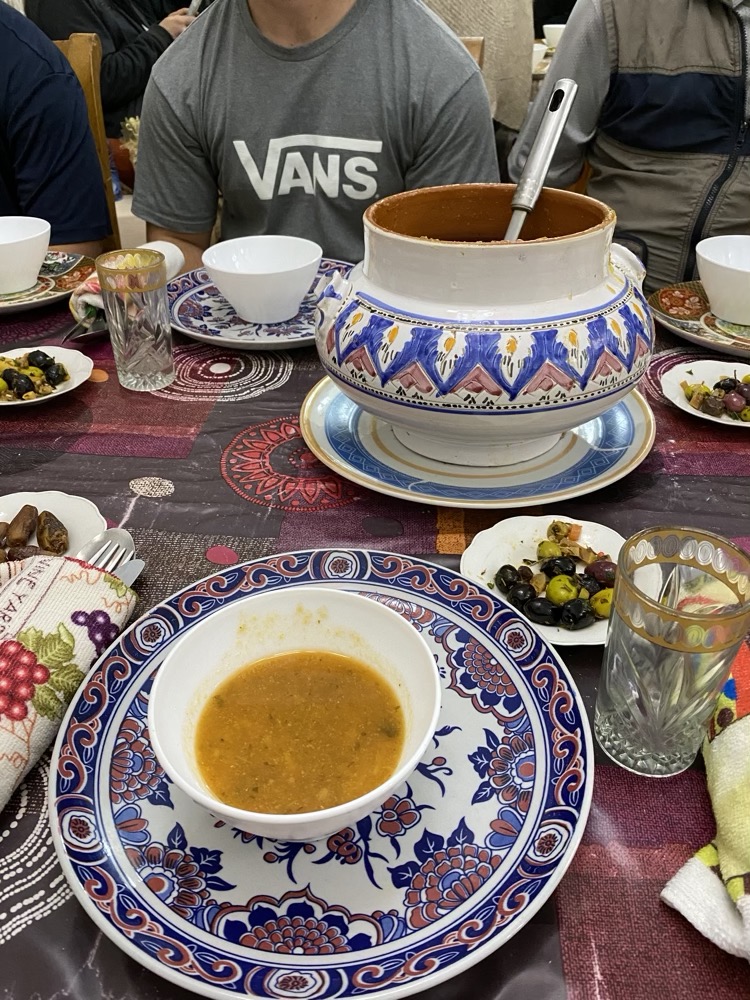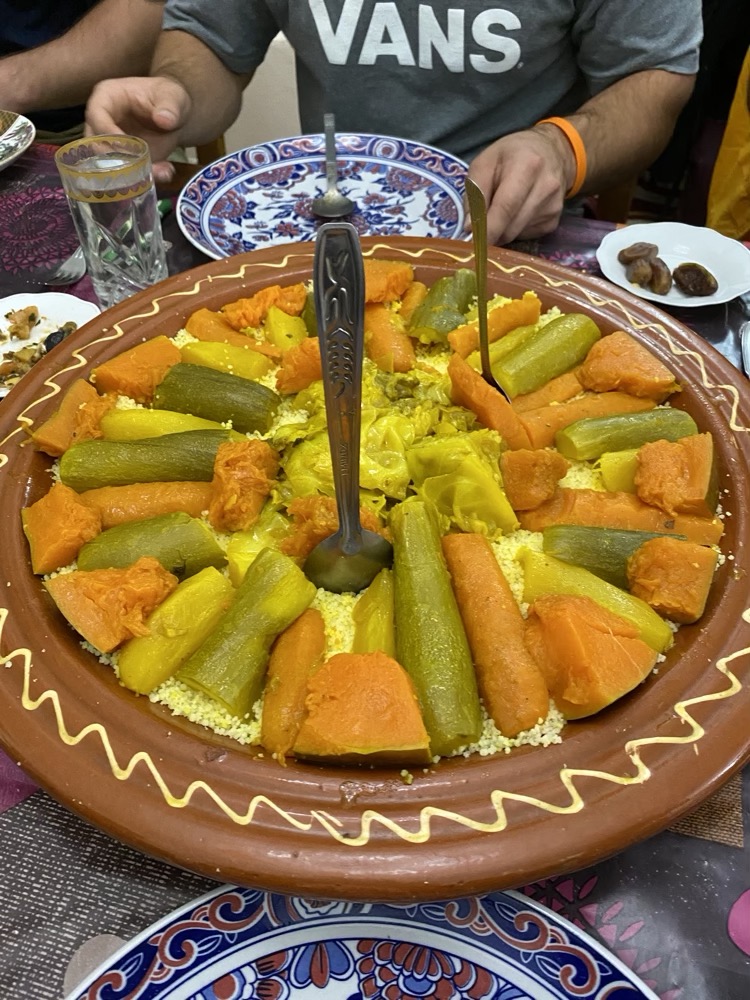 After dinner, we head off to the train that I am still sitting on!  I was really nervous about this stupid train ride – with my chronic pain condition the last thing I needed was to find myself unable to sleep and unwilling to disturb my bunk mates.  I foresaw myself spending 10 hours stuck in a bunk trying to lay still and remain quiet so as not to disturb anyone, while grinding my teeth and tossing and turning in pain.  :/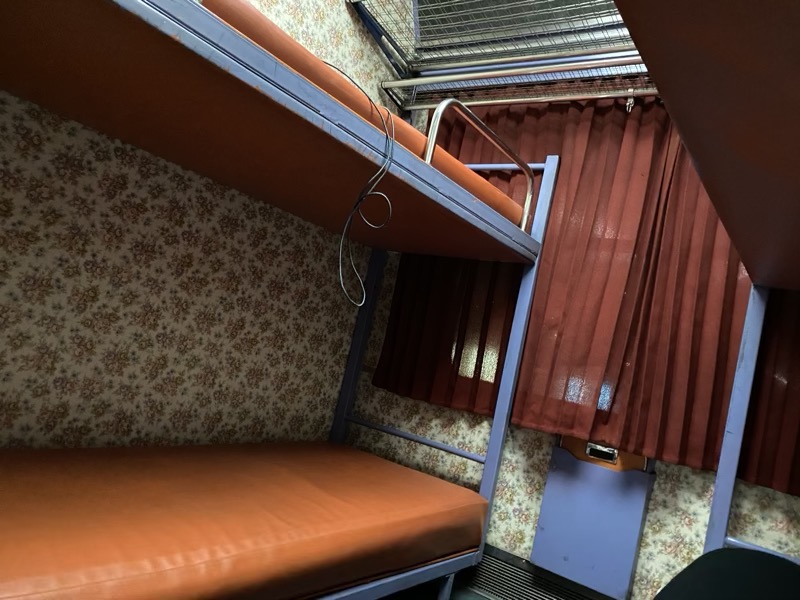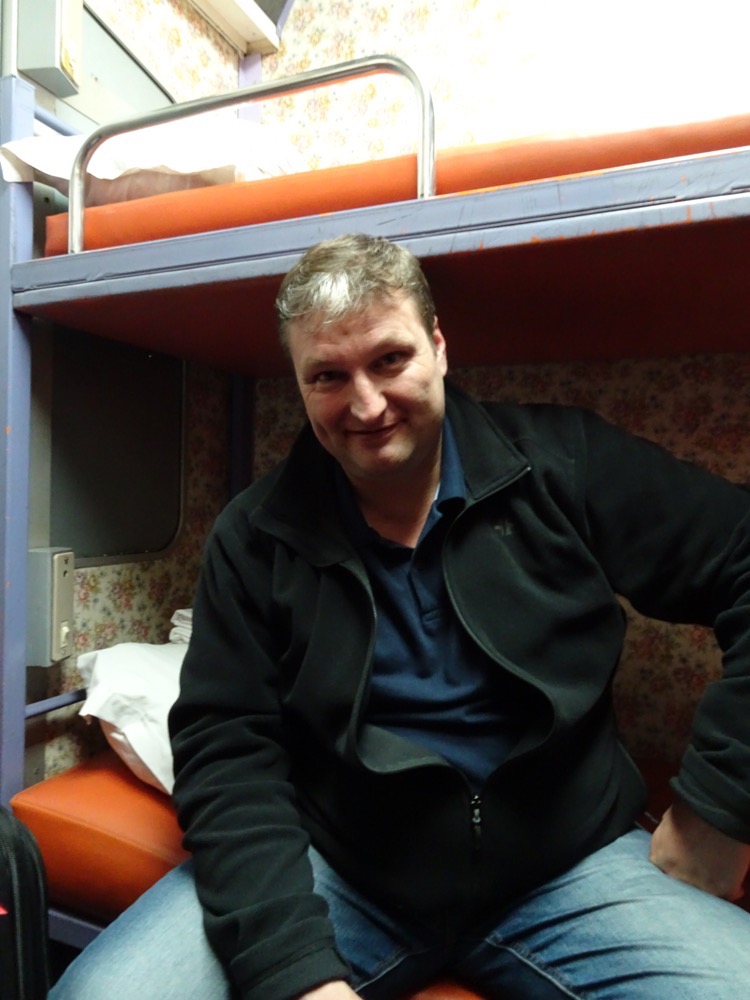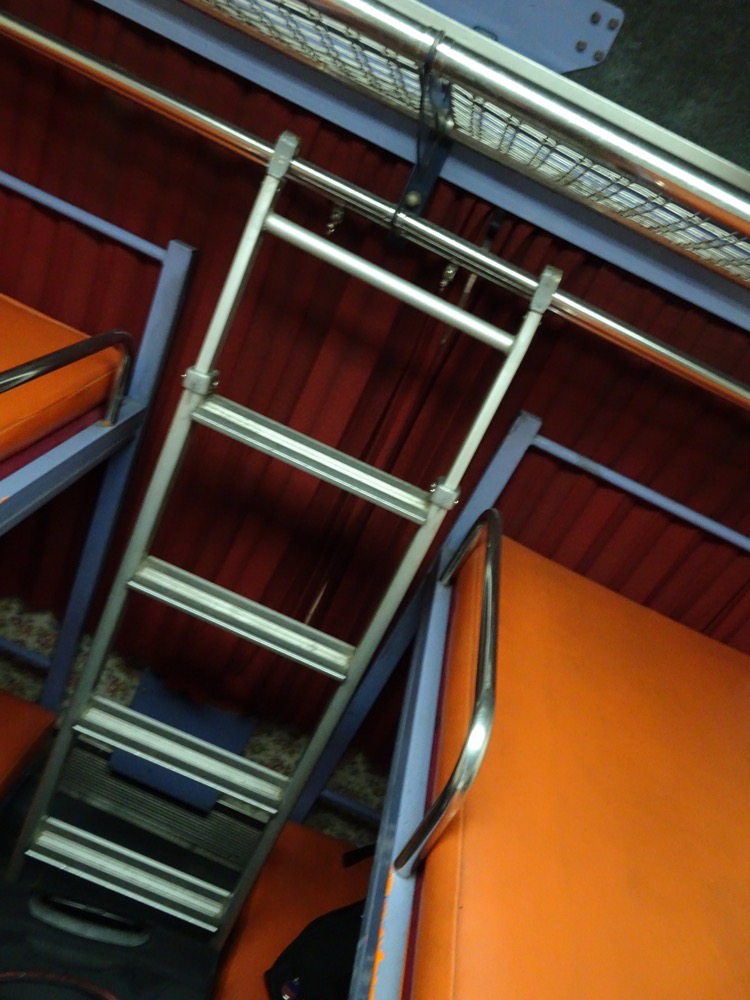 So, as a preemptive measure, Mr K and I decided to pay the extra to get the compartment to ourselves… cos, yeah, I don't mind distrubing him in the middle of the night.  It might not have been necessary as I managed to get about 4.5hrs sleep (I doubled down on all the drugs I had on hand) but I've been up and typing this and walking about and stretching, which I wouldn't have been prepared to do if there were two other people in here.  All up a good strategic move I think – even though I'm fucking exhausted and really need more sleep.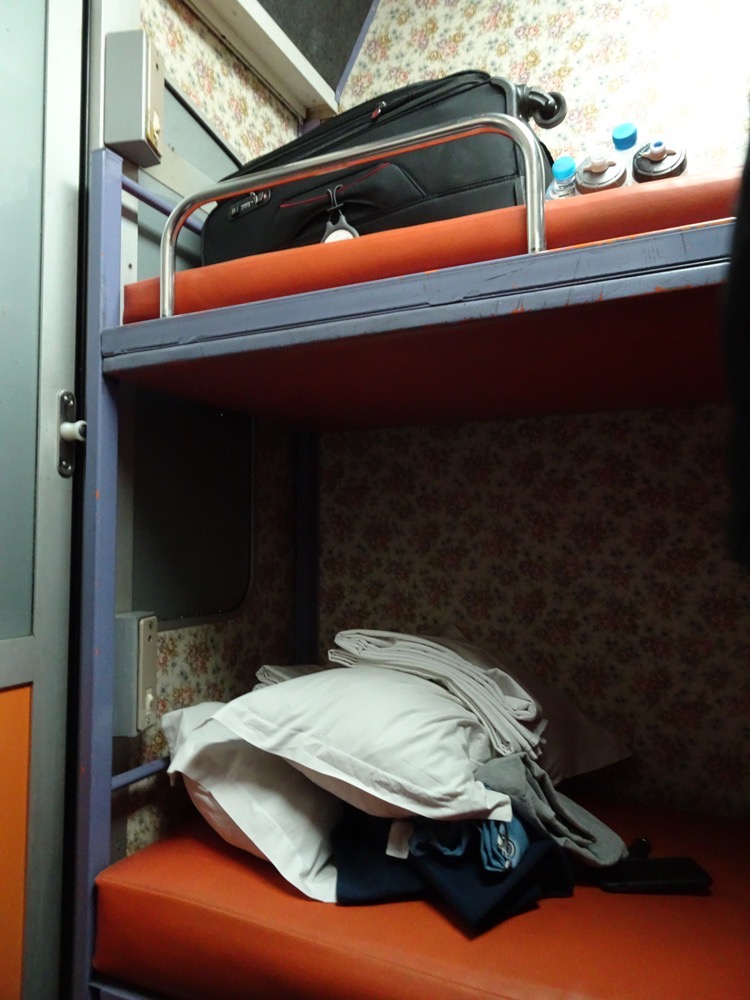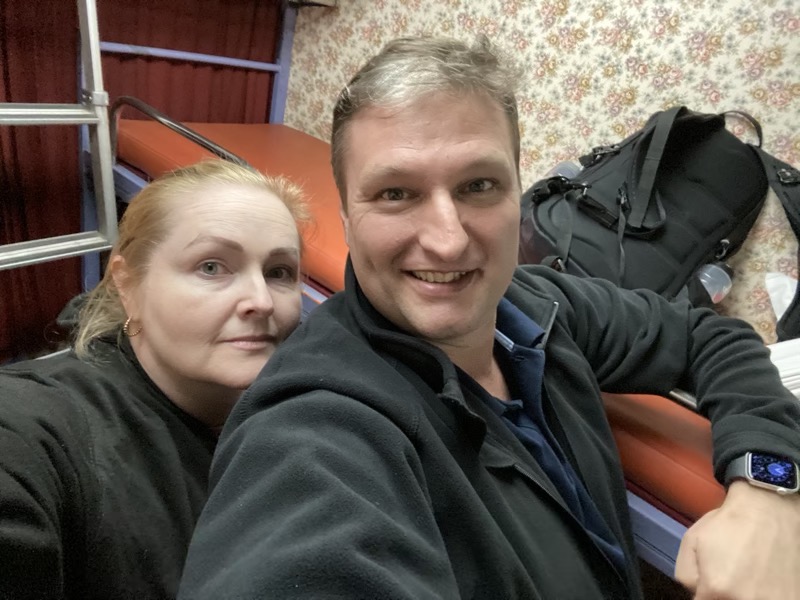 And now, I'm up to date.  We arrive in Marrakech in a few hours and I'm not sure I have the energy for running around there much today. We do have all day here tomorrow and the next day, as well as two days at the end of our trip.  So I think, taking it easy today and seeing what we say may be in order tomorrow.  🙂