This morning I set off for the happily situated Drottningholm Palace (Drottningsolms Slott), which is the current private residence of the Swedish royal family.  It is, oddly enough, located in Drottningholm, which is on the island of Lovon in Stockholm.  One of many Swedish Royal Palace, it was primarily used as a summer residence prior to the current royal family decided to make it their primary place of residence.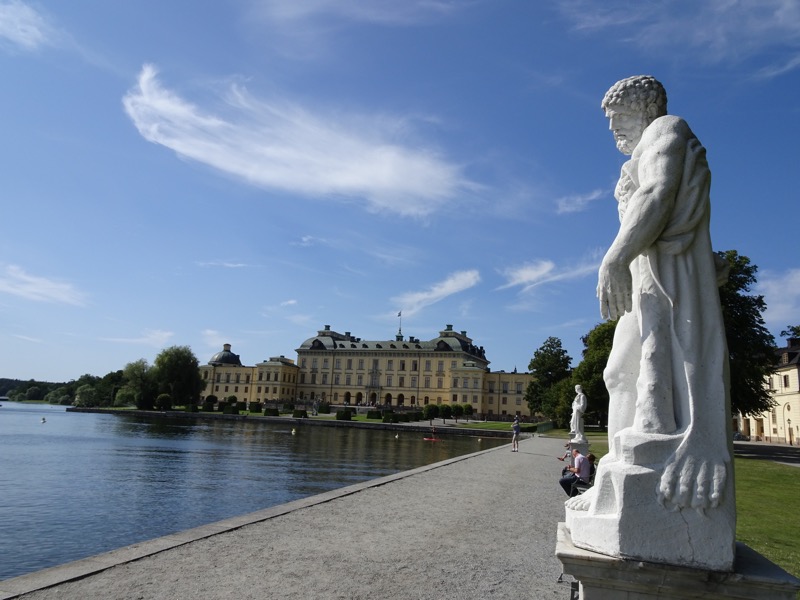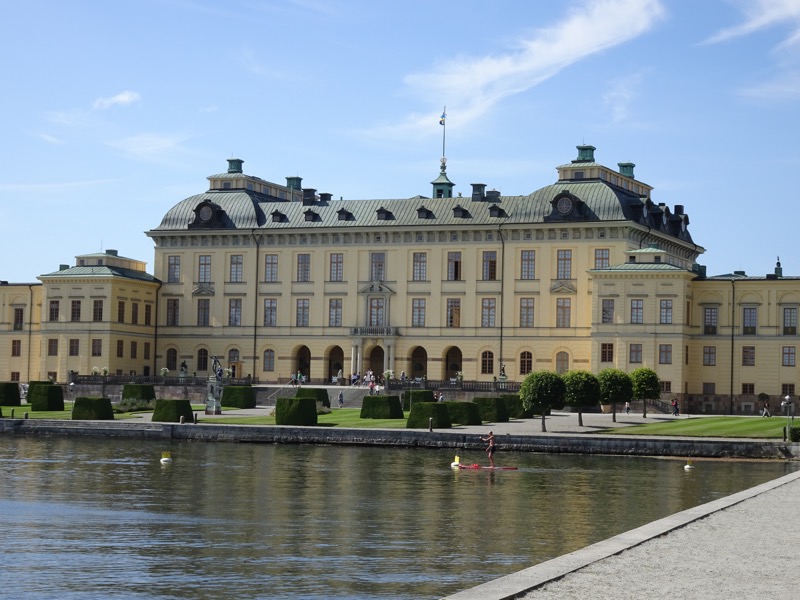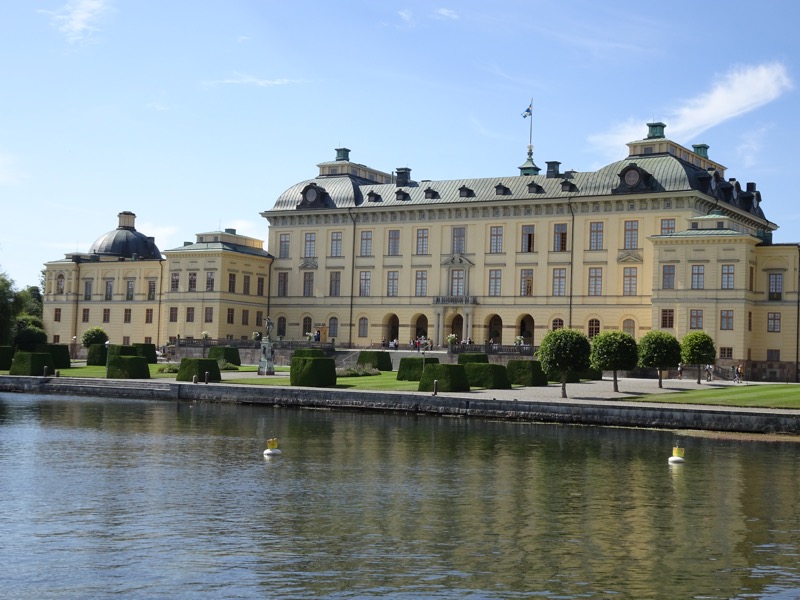 The palace and its grounds have seen many alterations and additions over the past 400 years. The main innovations, of course, were adding electricity, heating, sewage, and water lines, followed by a major roof replacement on the castle in 1907 to 1913. The upkeep on these palatial homes must be phenomenally expensive. From the 70s to the late 90s, several areas of the palace were restored and completely rebuilt. The wonderful library and the national hall received a much-needed make over, and fire protection systems installed throughout the palace.
Palace Hall staircase.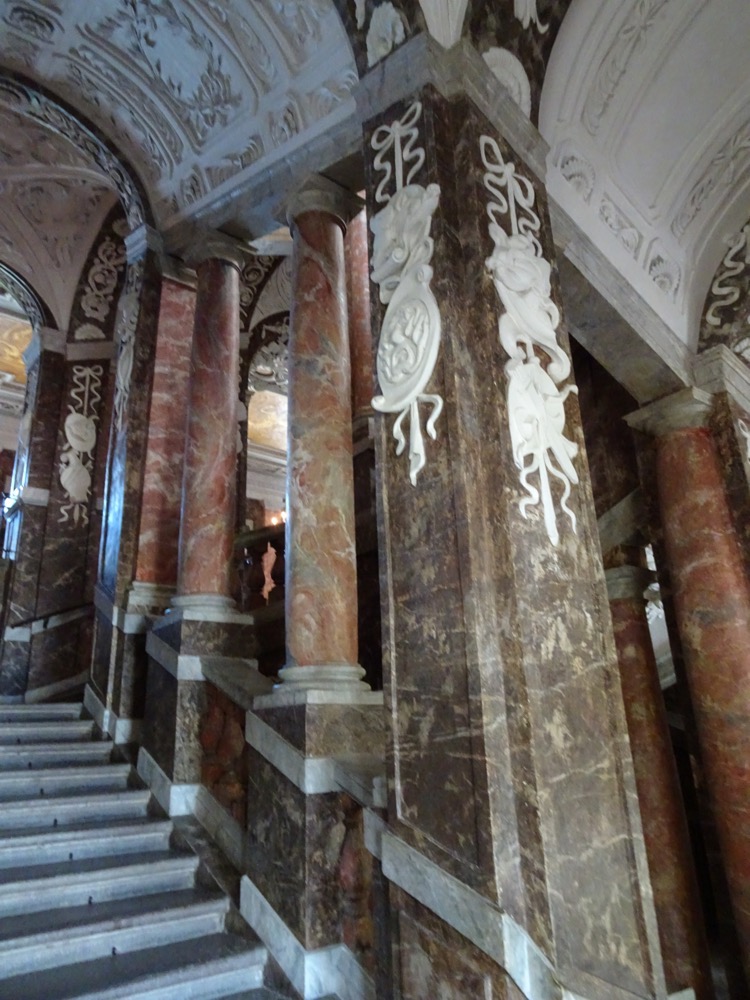 Building on our history lesson from the other day, the name Drottningholm, literally means, 'Queen's islet', and stems from a building designed by someone called Willem Boy – who created a stone palace built by John III of Sweden around 1580 for his queen, Catherine Jagellon.  Prior to this palace being built here, there was a royal mansion called Torvesund – which is the traditional way of trading up in real estate when you happen to be royal.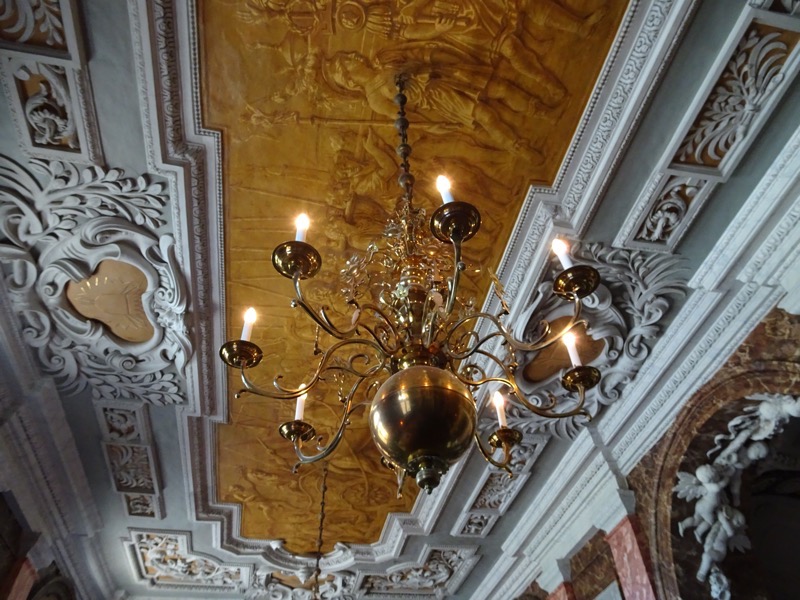 Later, in 1661, the Queen Dowager Regent (great title), Hedwig Eleanora bought the castle, but just as her Queen of Sweden ended, so too did the castle, and it burned to the ground in December the same year. Hedwig Eleonora then hired the famous architect Nicodemus Tessin the Elder (great name) to redesign and rebuild the castle.  The following year, work began on the reconstruction.  Unfortunately, when the castle was almost complete in 1681, poor old Nicodemus died, and his son, Nicodemus Tessin the Younger (unoriginal), was left to finish the construction and complete the elaborate interior designs.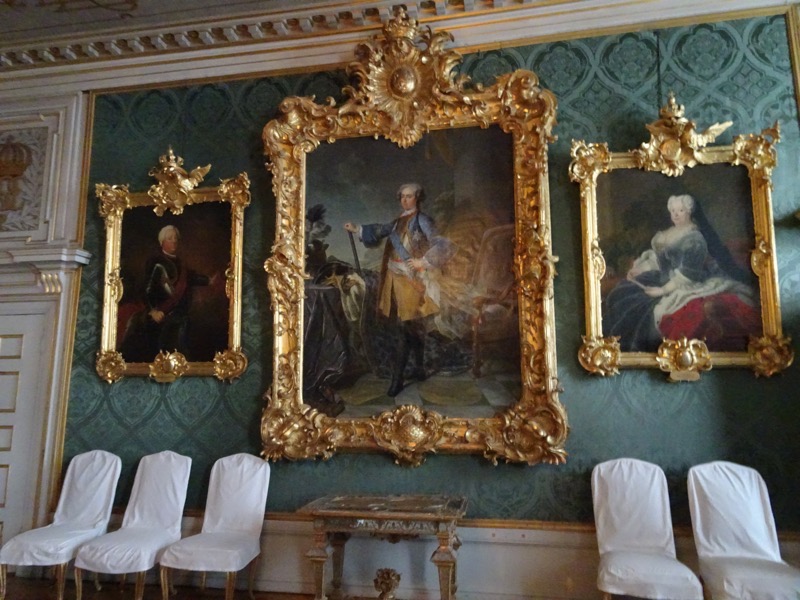 Throughout this period of reconstruction, Hedwig Eleonora was head of the protectorate for the underage King, Charles XI of Sweden (1660-1672). Sweden had developed to be a powerful country after the Peace of Westphalia, and the position of Dowager-Queen who was essentially the ruler of Sweden demanded a residence conveniently close to Stockholm for official royal business.
The ceilings throughout are magnificent pieces of art!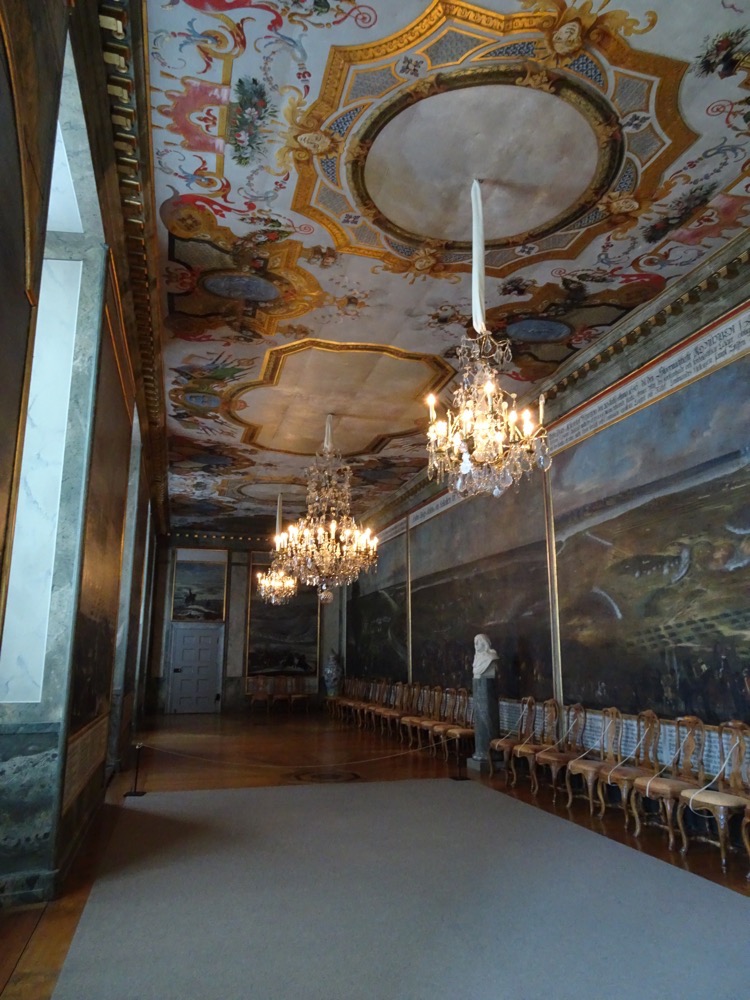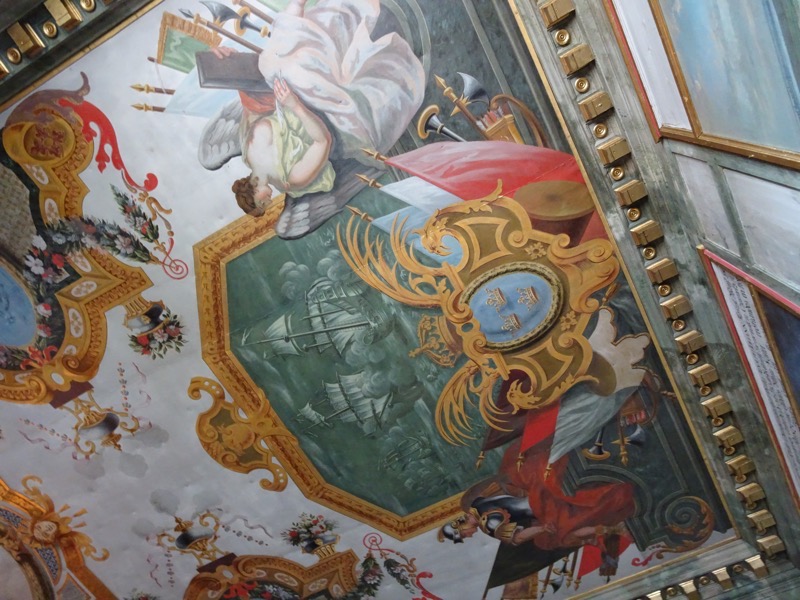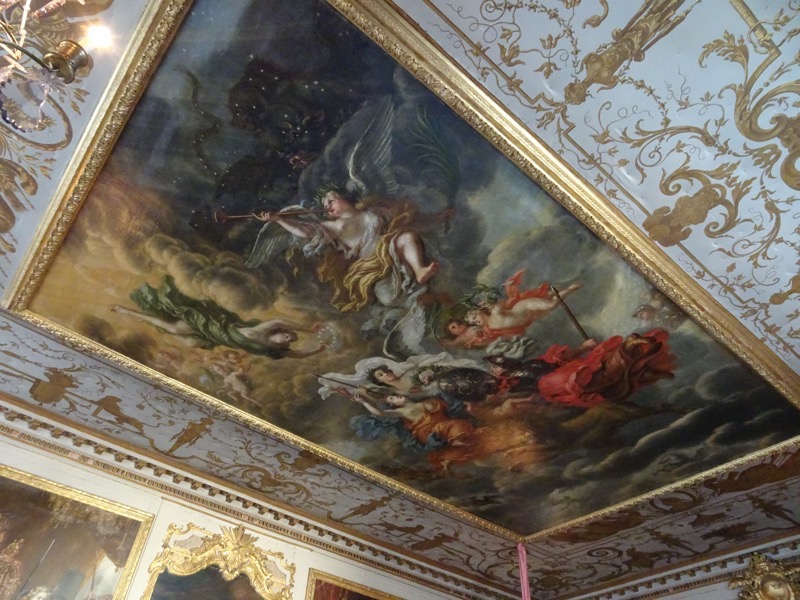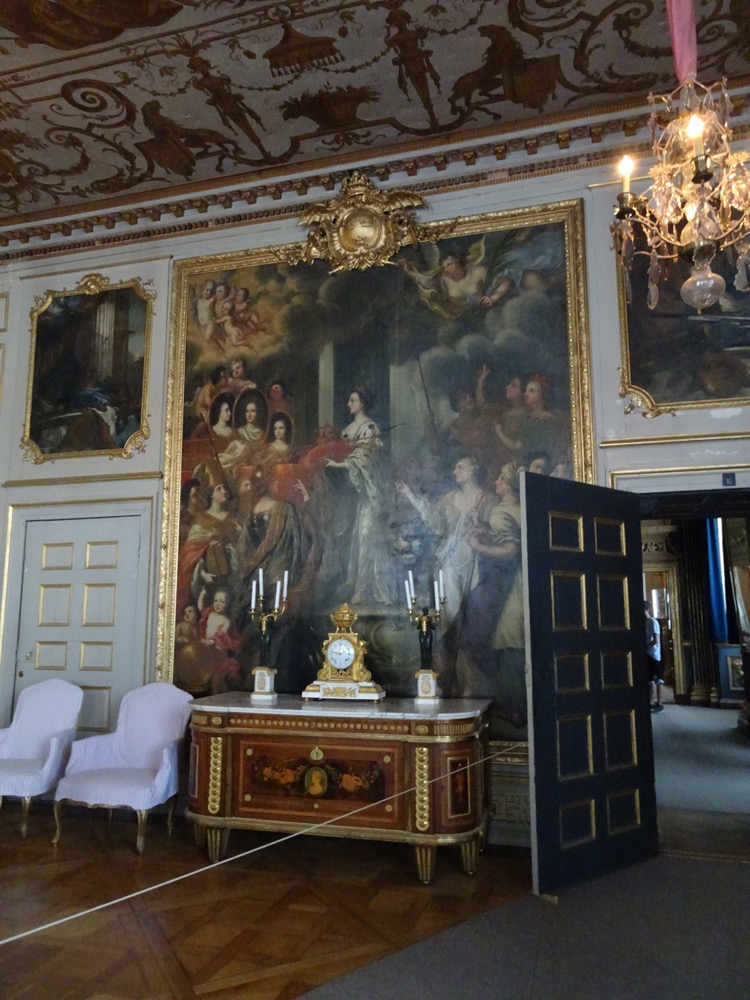 During the later reign of kings Charles XI and Charles XII, the royal court was often at the palace and it was a favoured place for hunting parties. Hedwig Eleonora used the palace extensively as a summer residence until her death in 1715.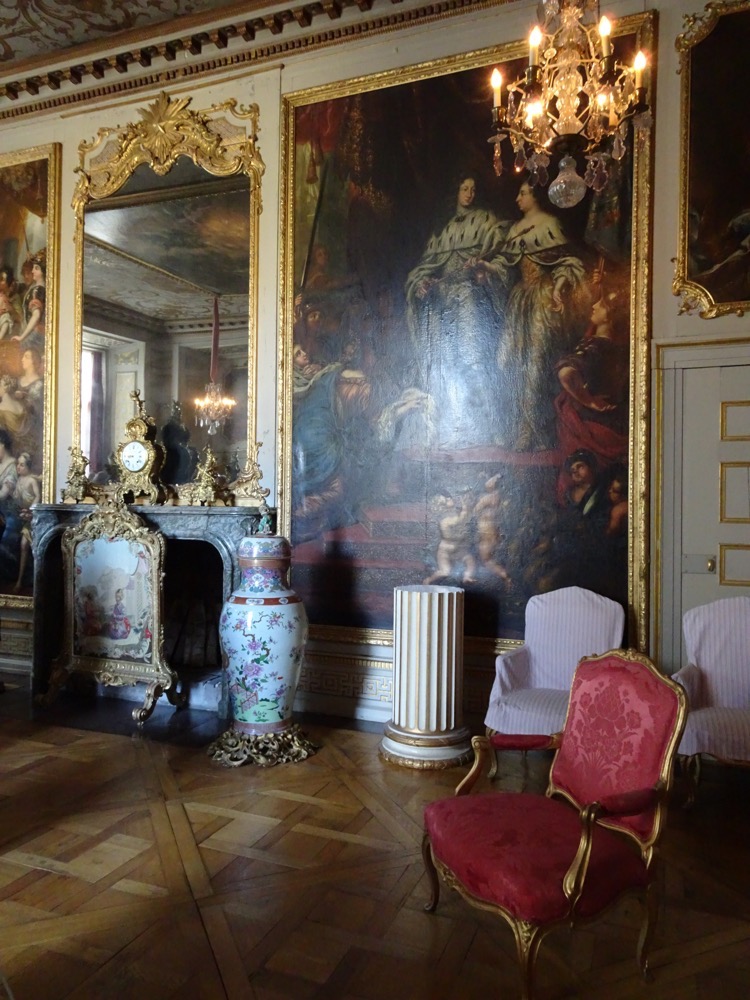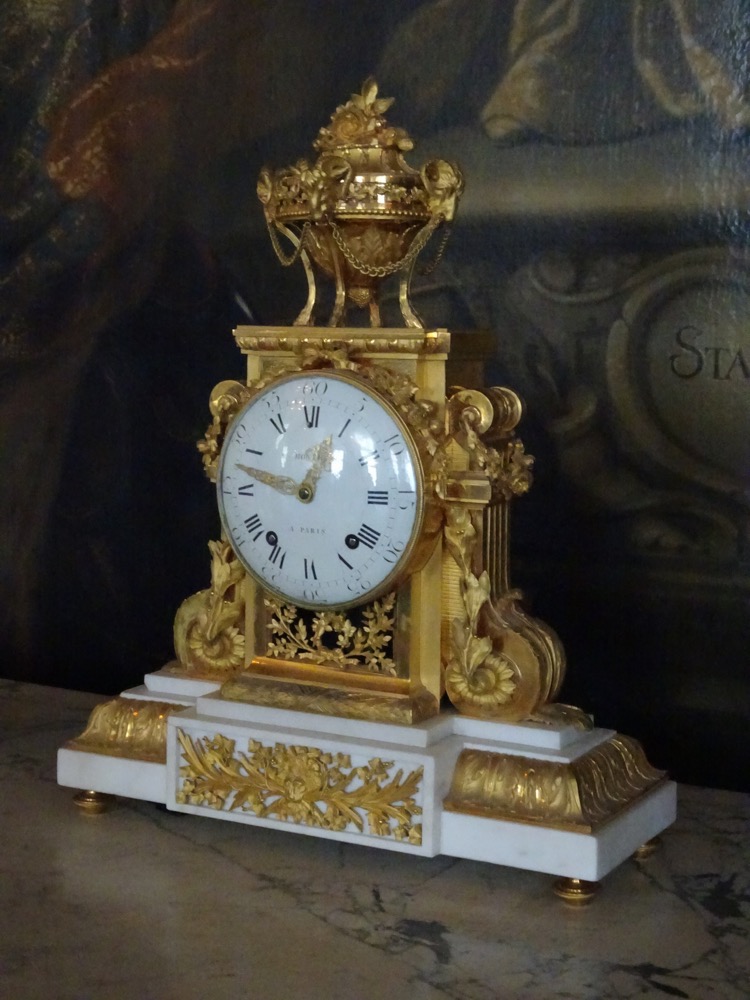 Queen's formal bed chamber – primarily used as an audience chamber.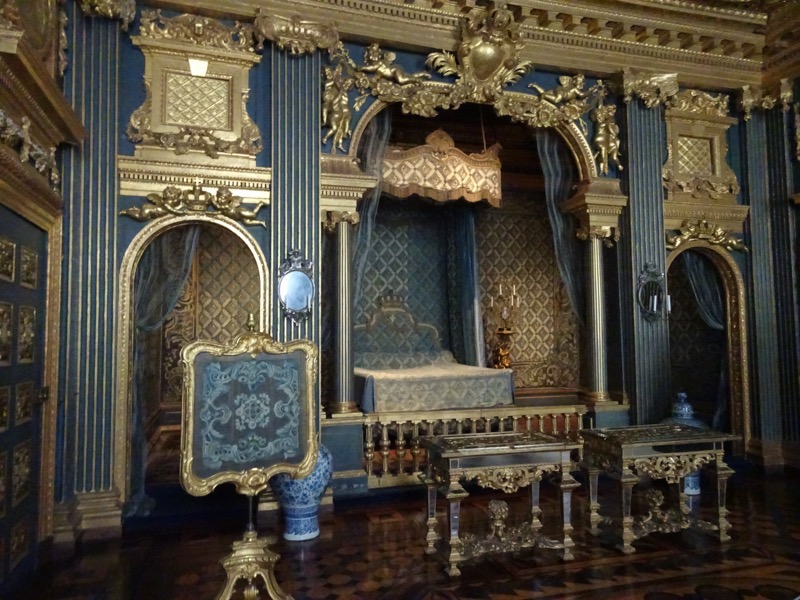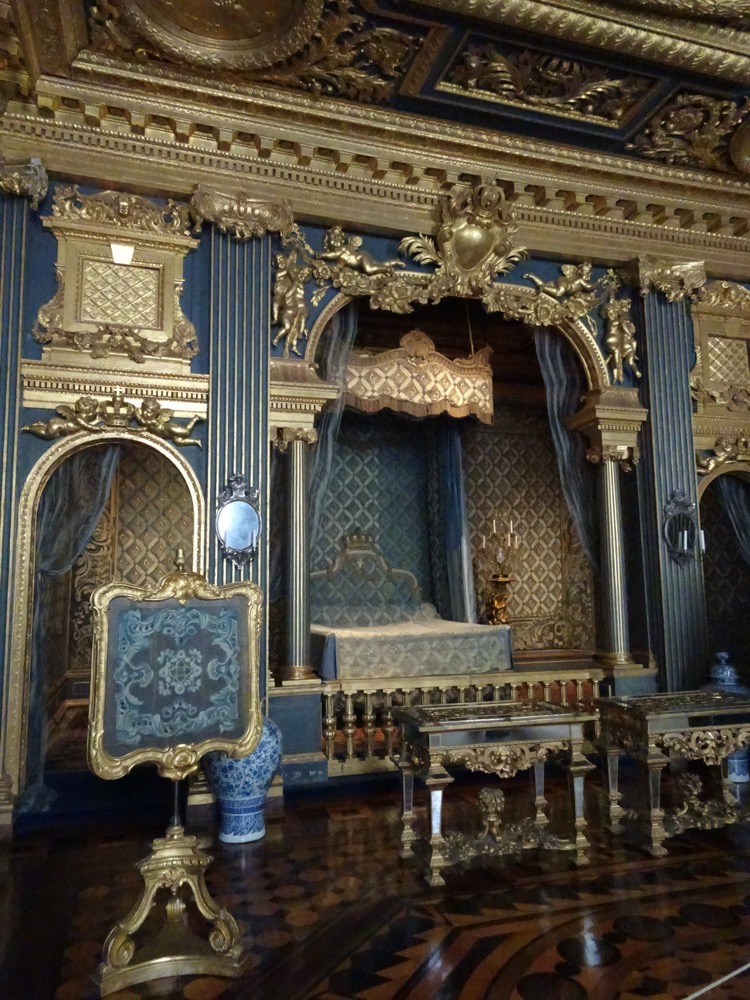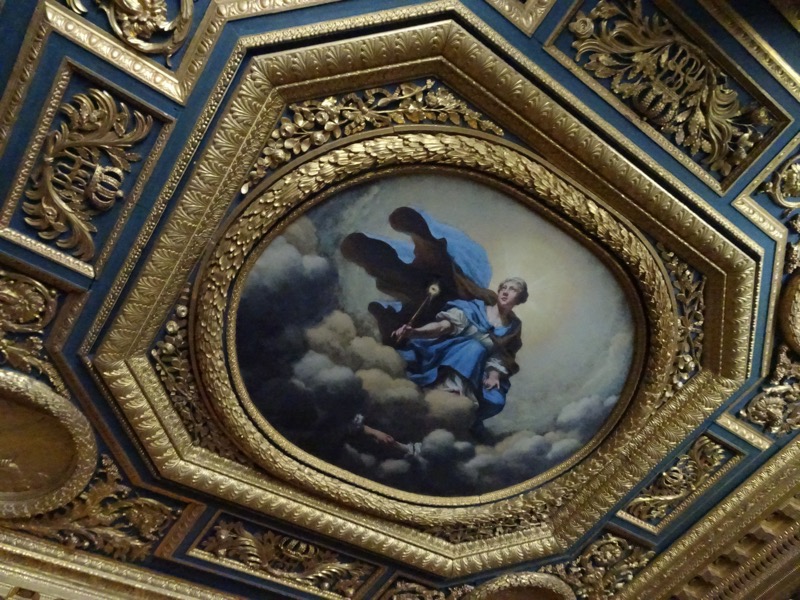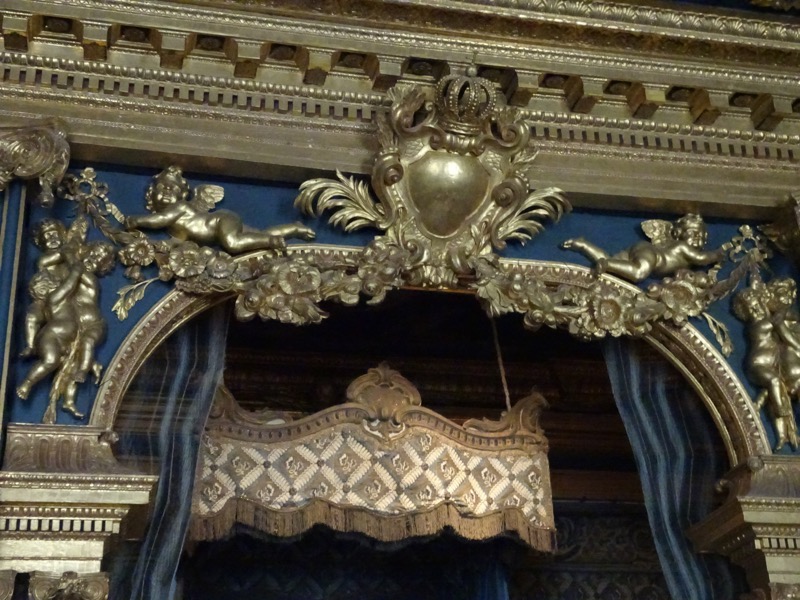 Salon for ladies in waiting.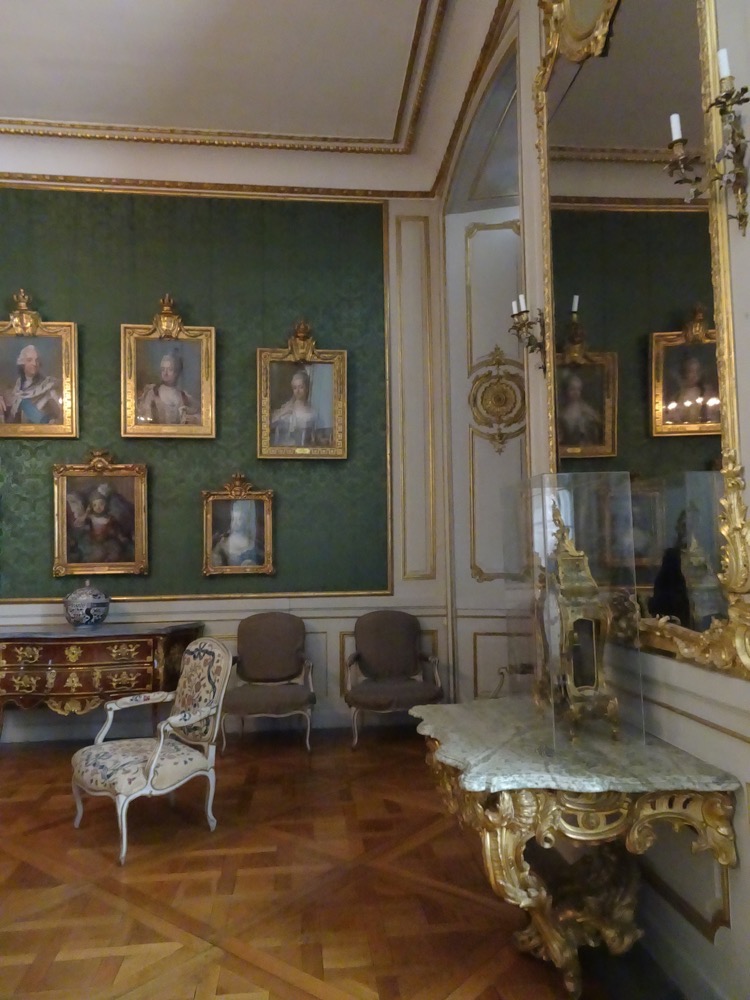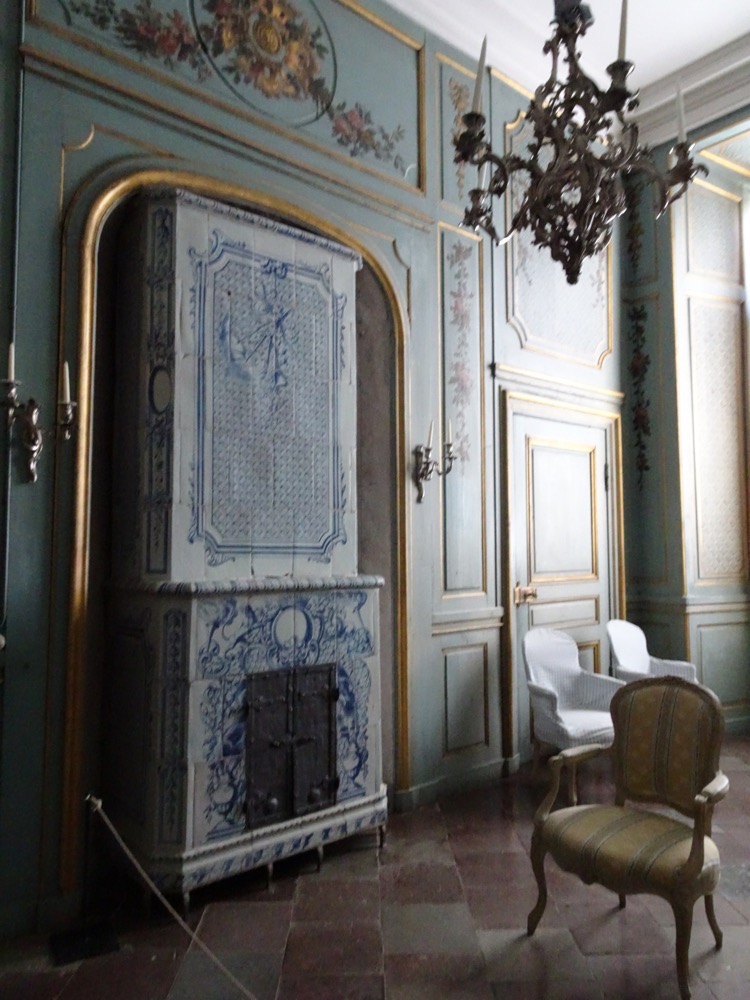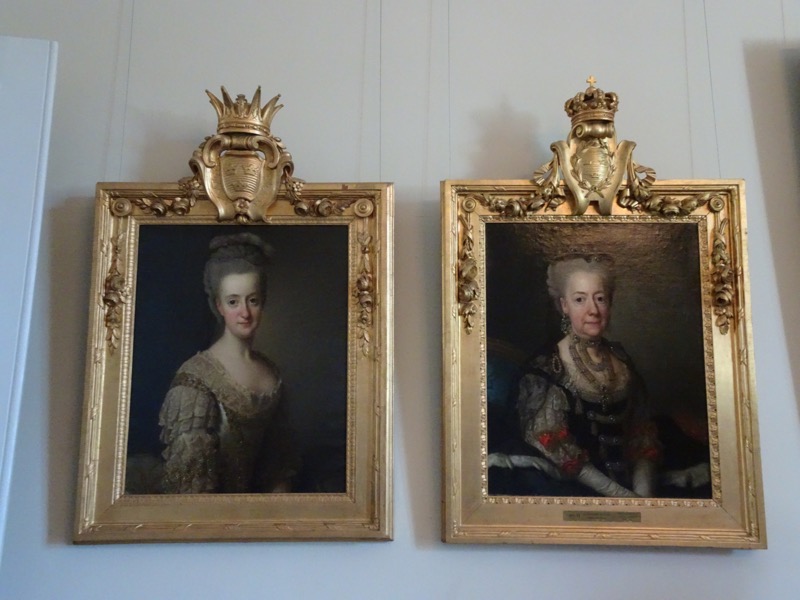 Drottningholms Slott Bibliotekek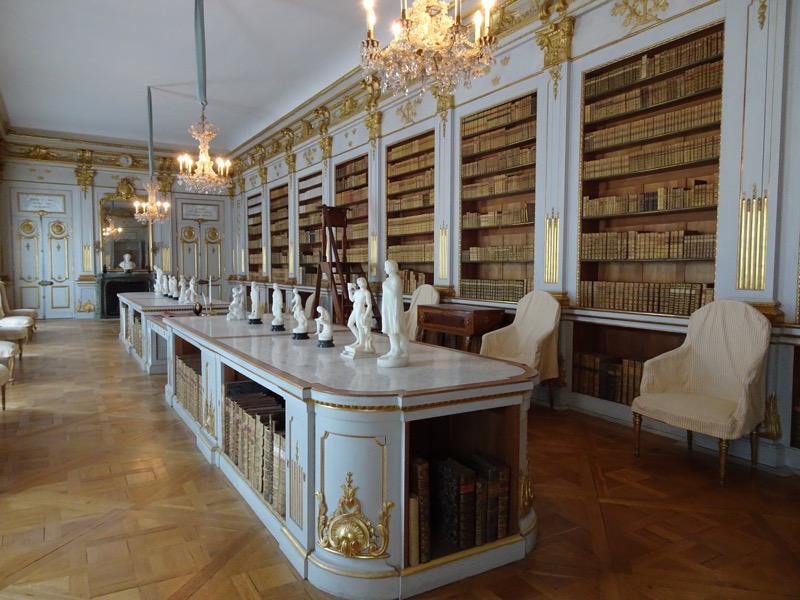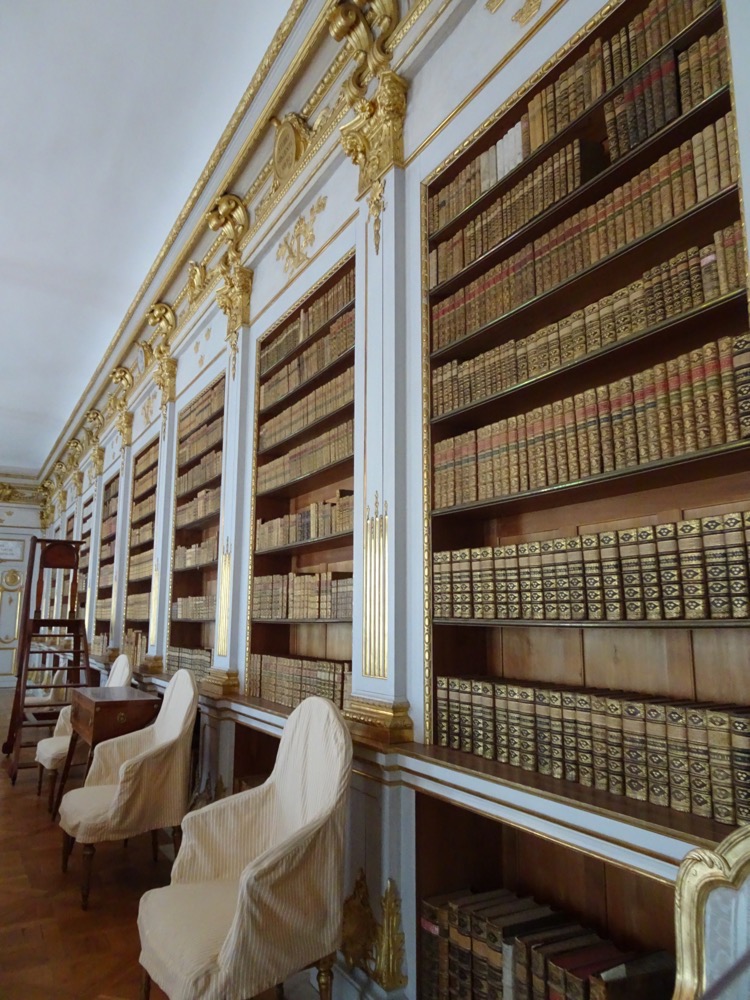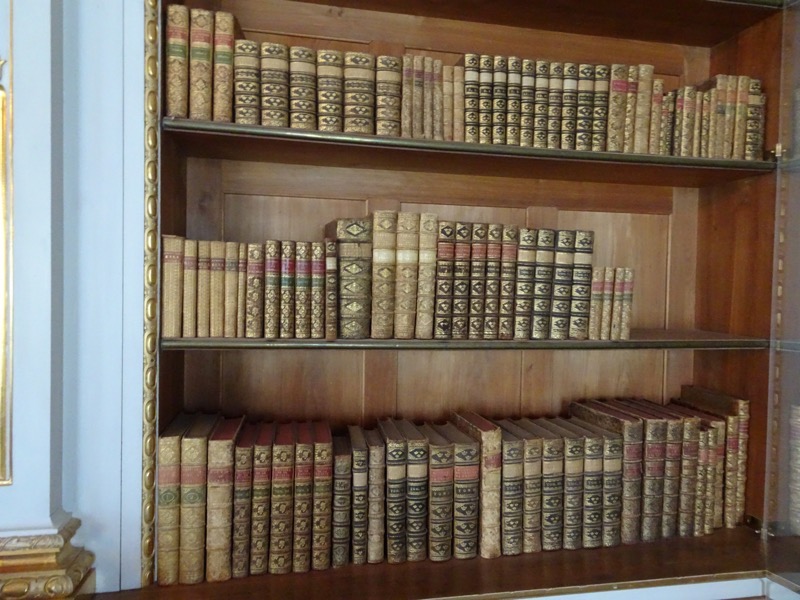 Palace Hall staircase.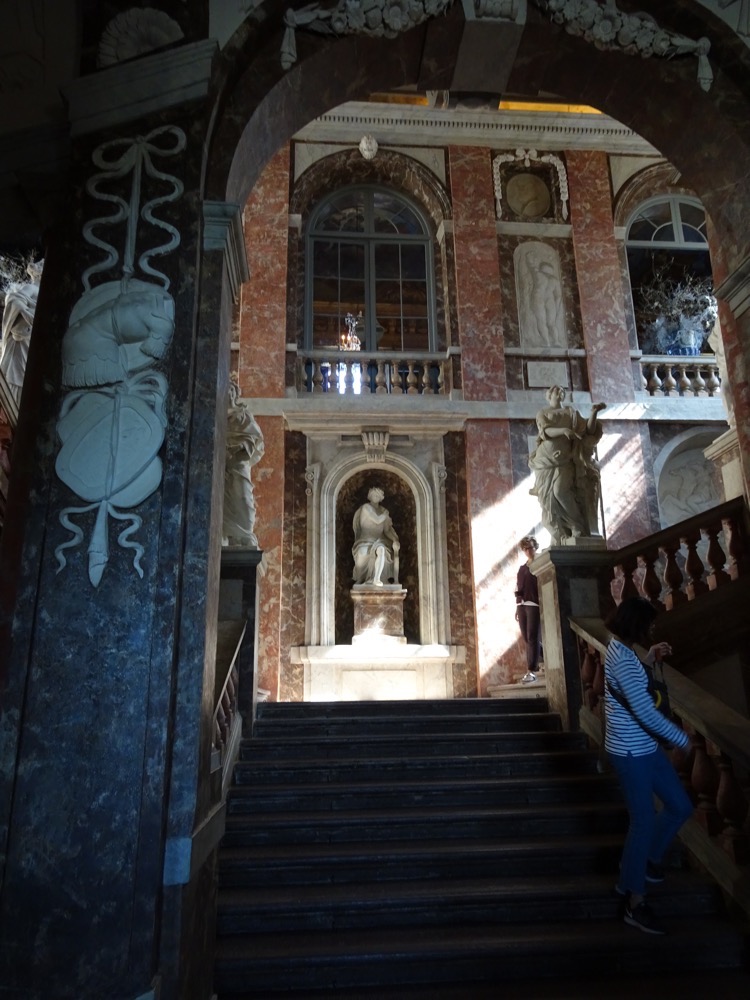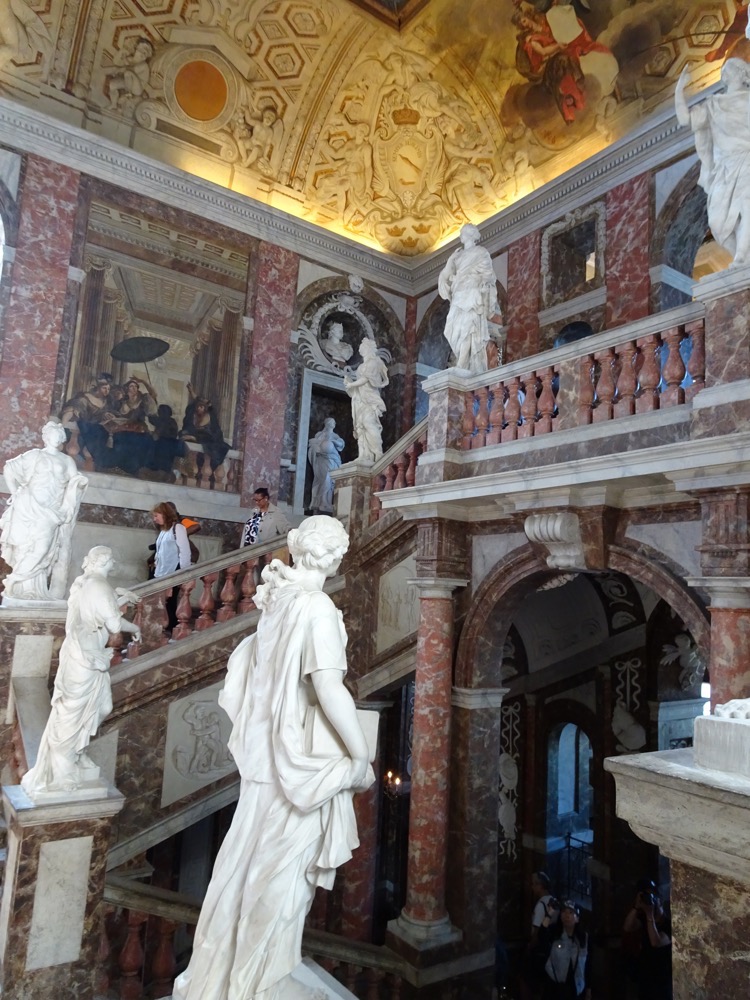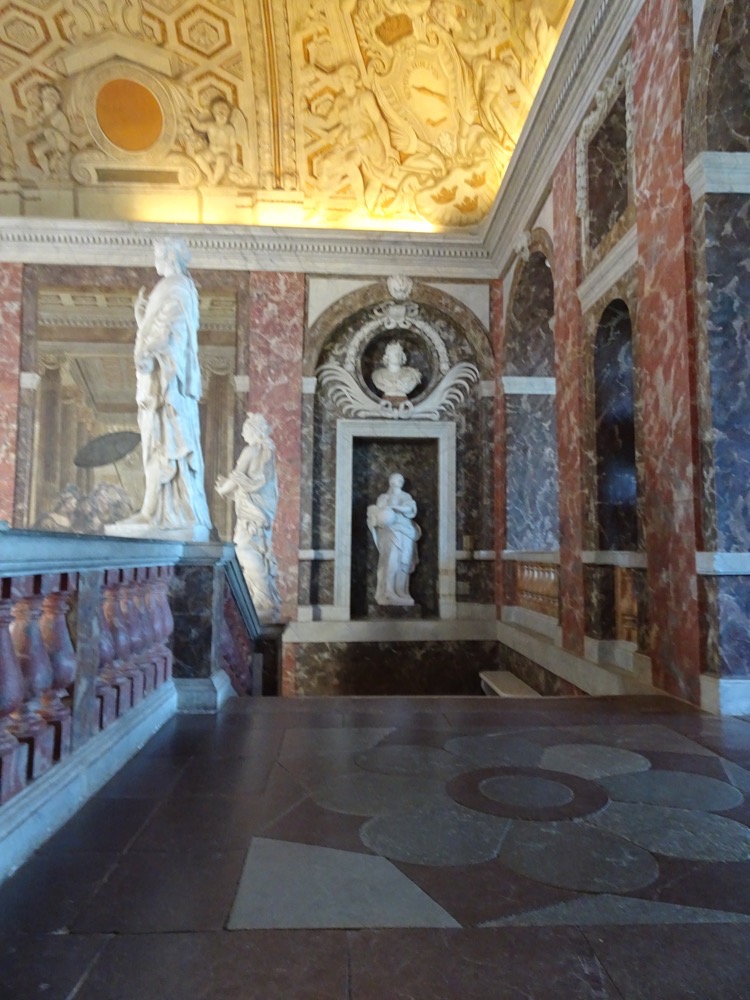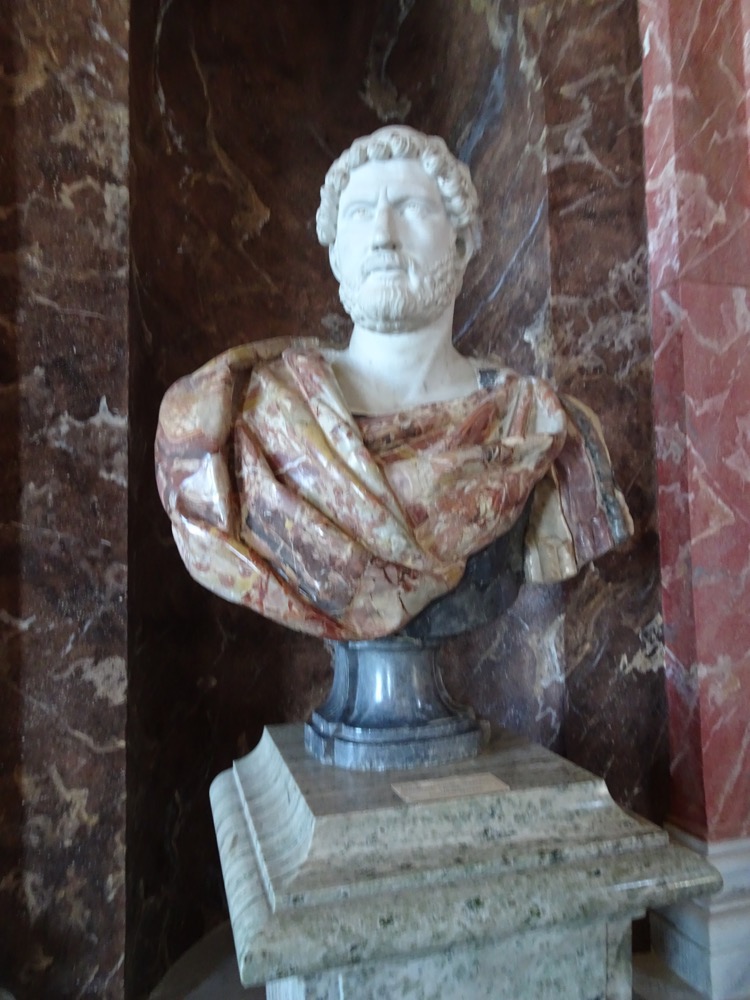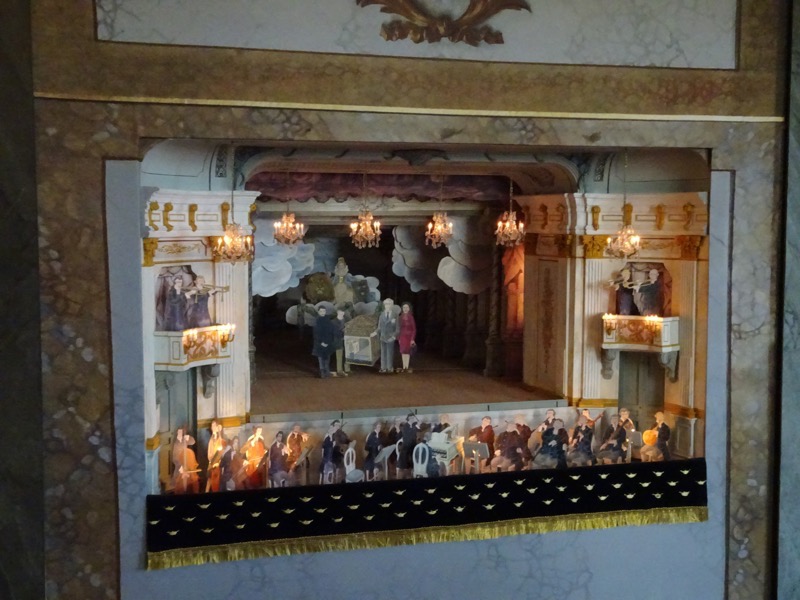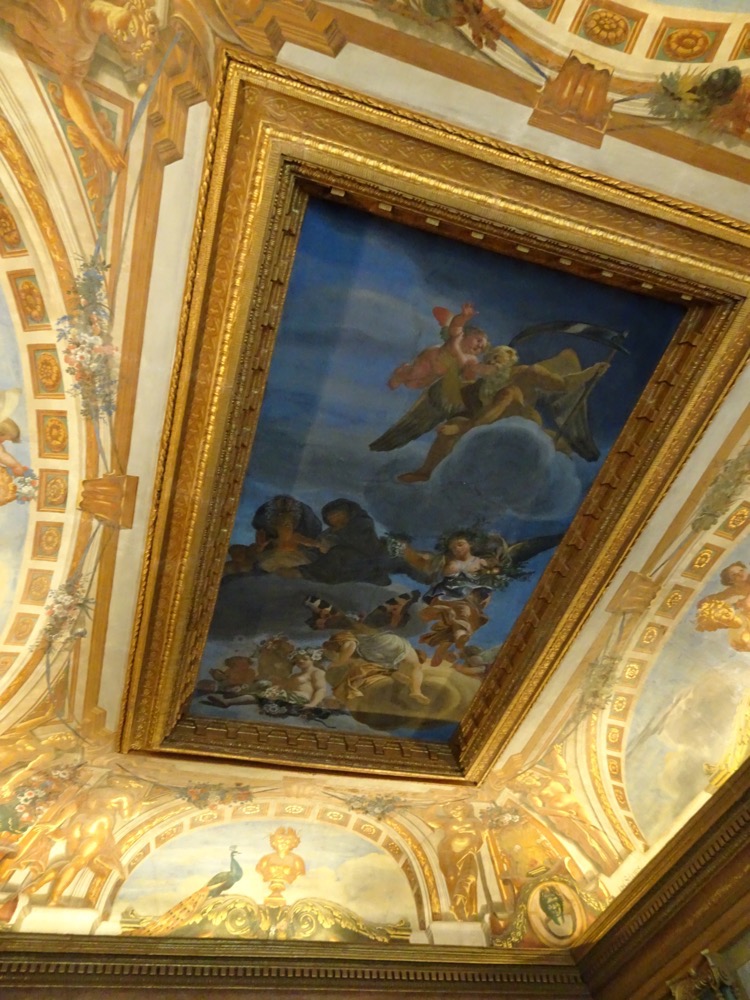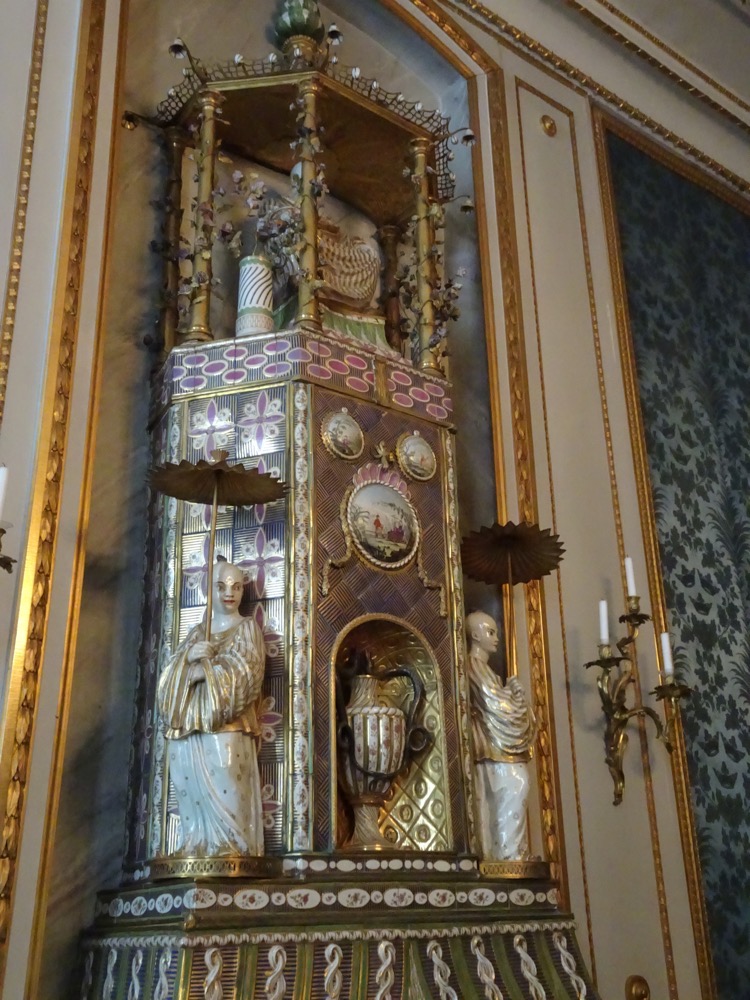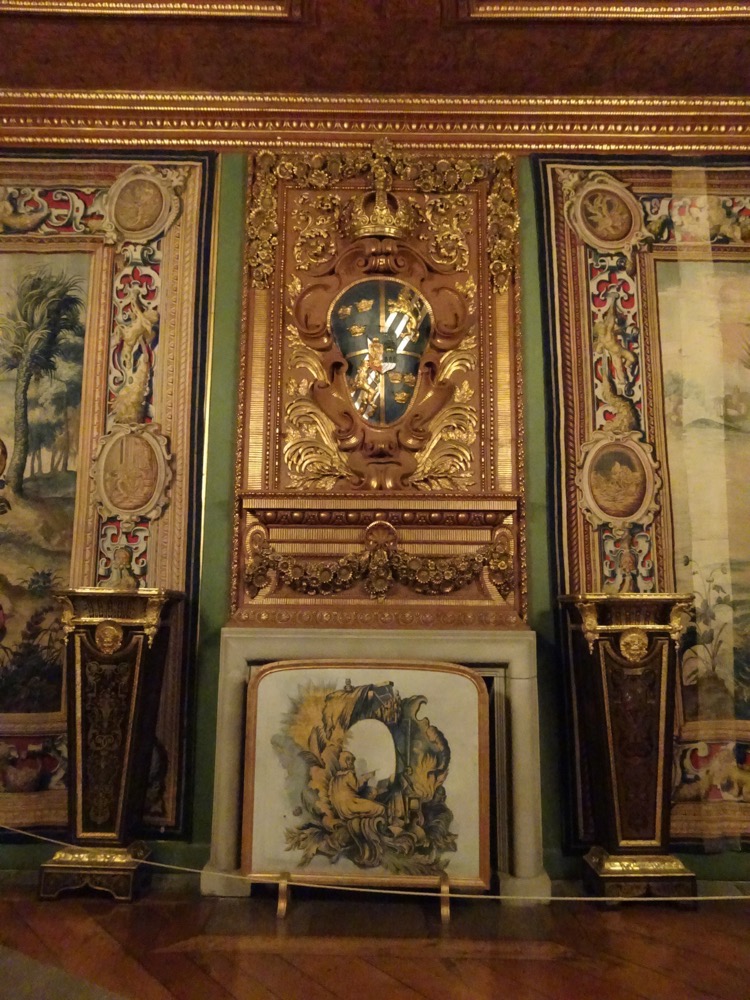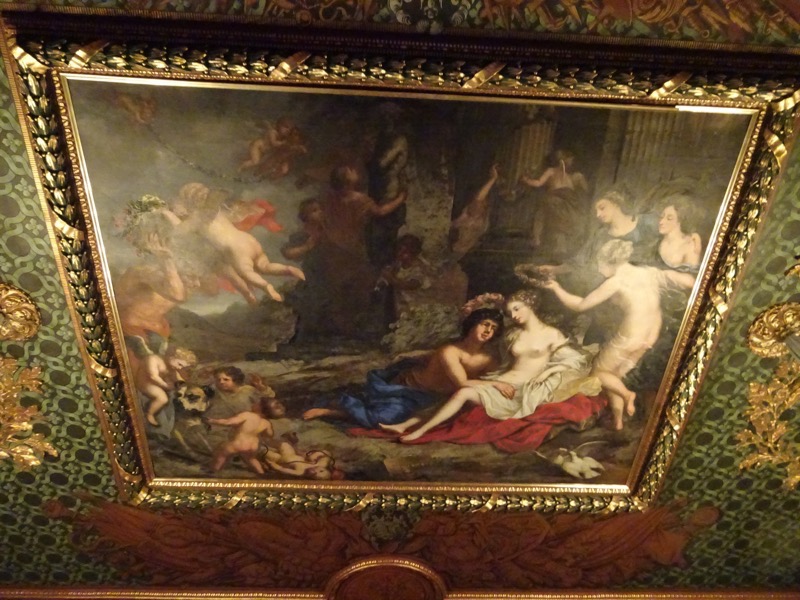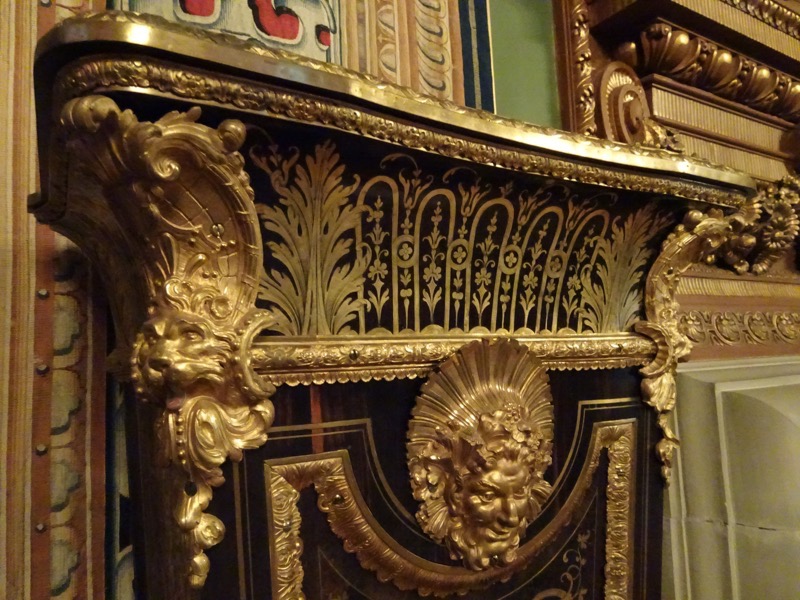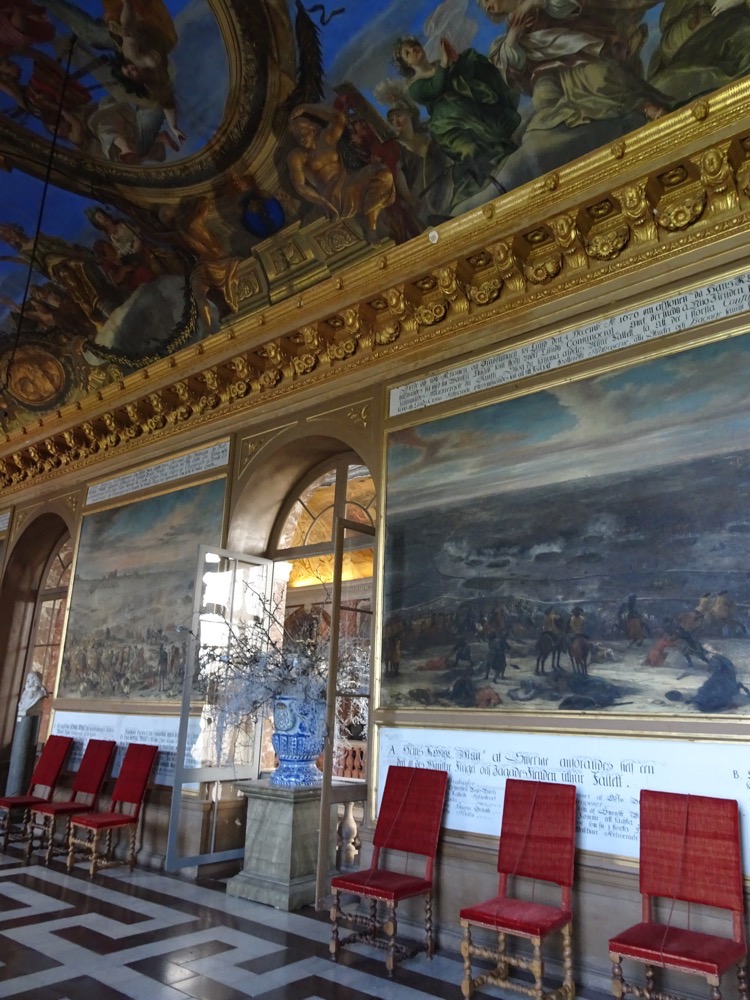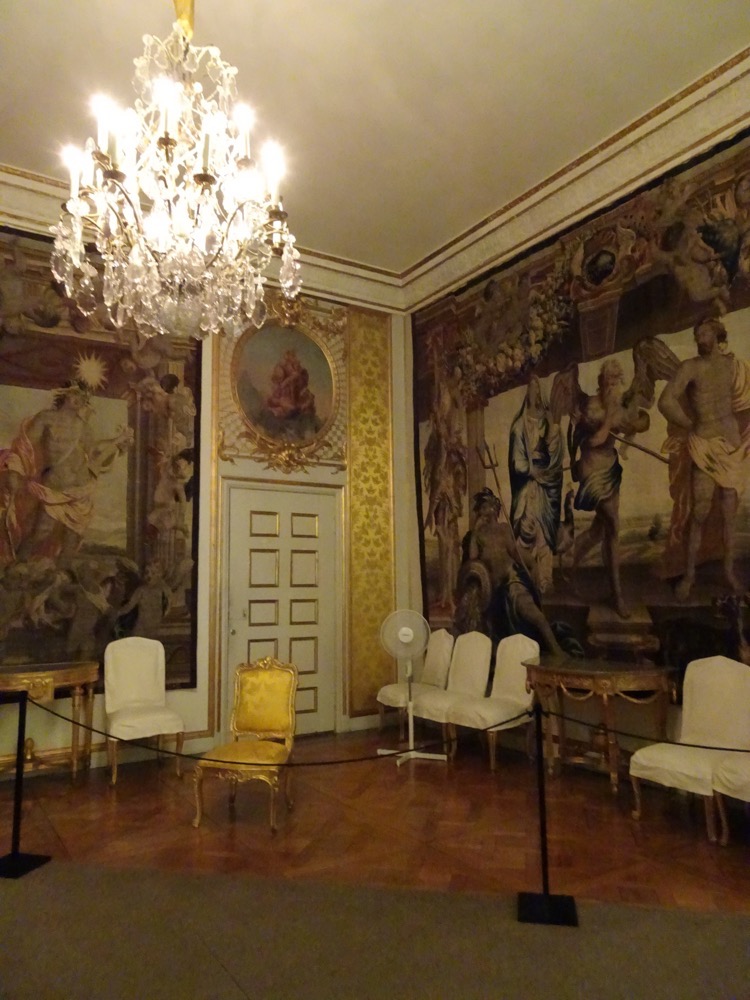 Grand Hall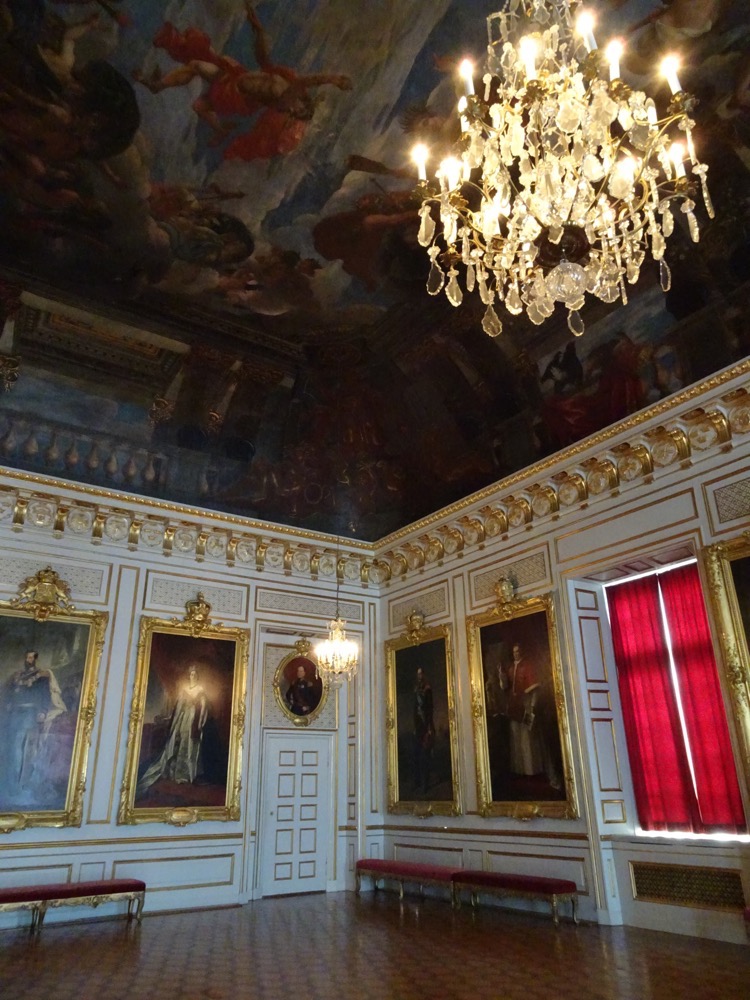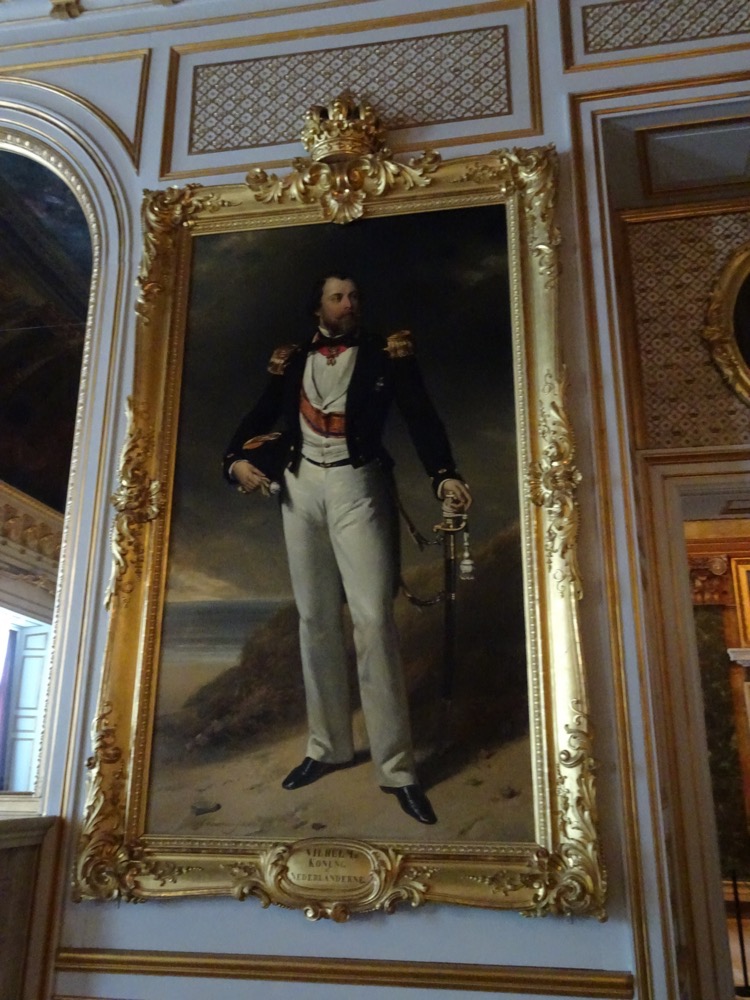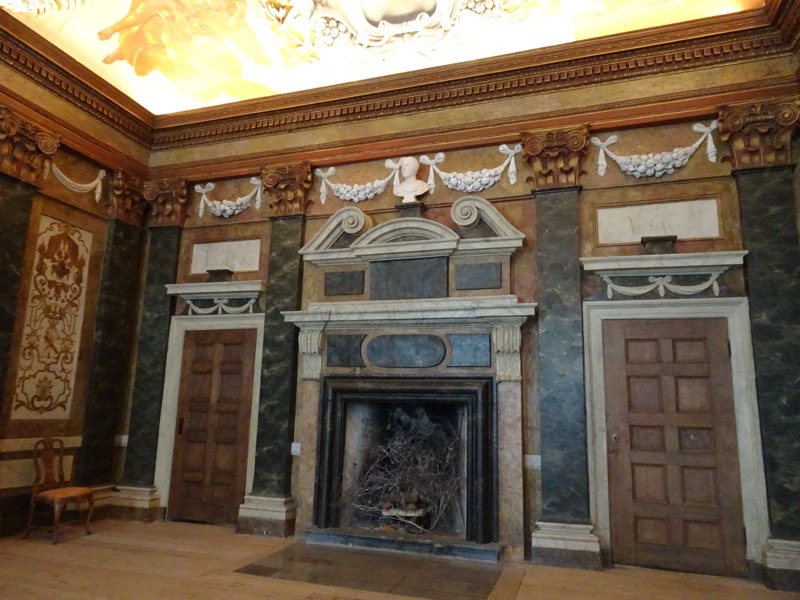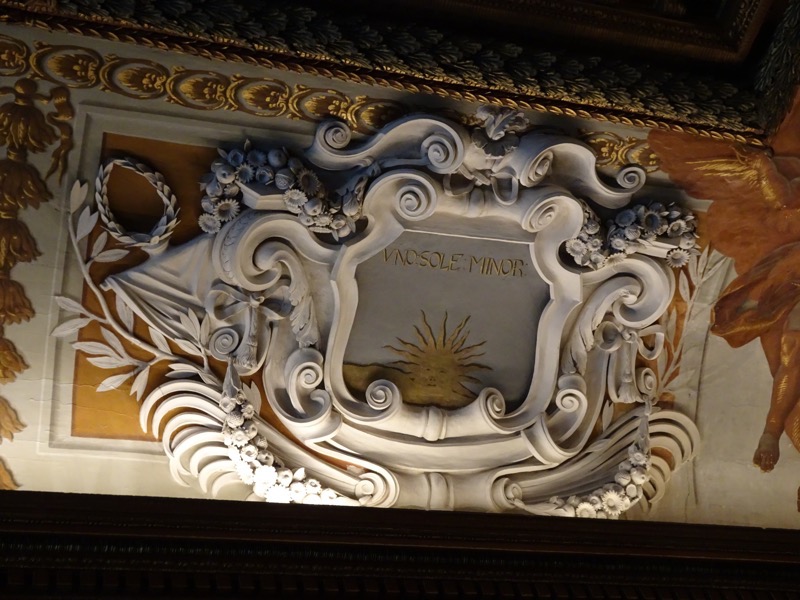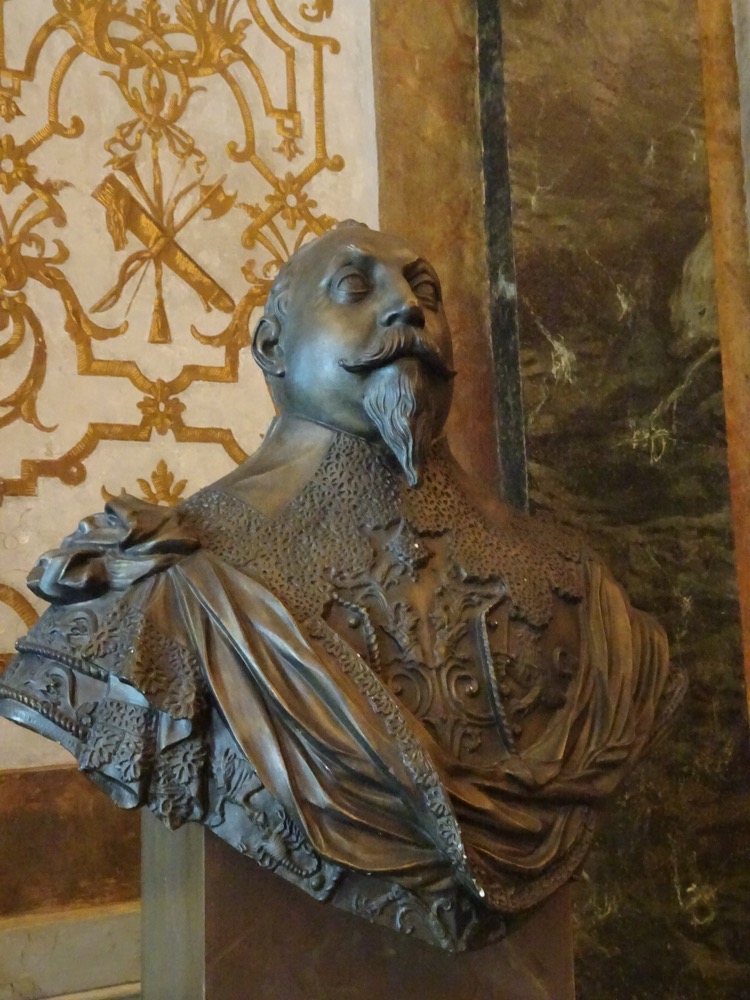 View over the baroque gardens as seen from the palace windows.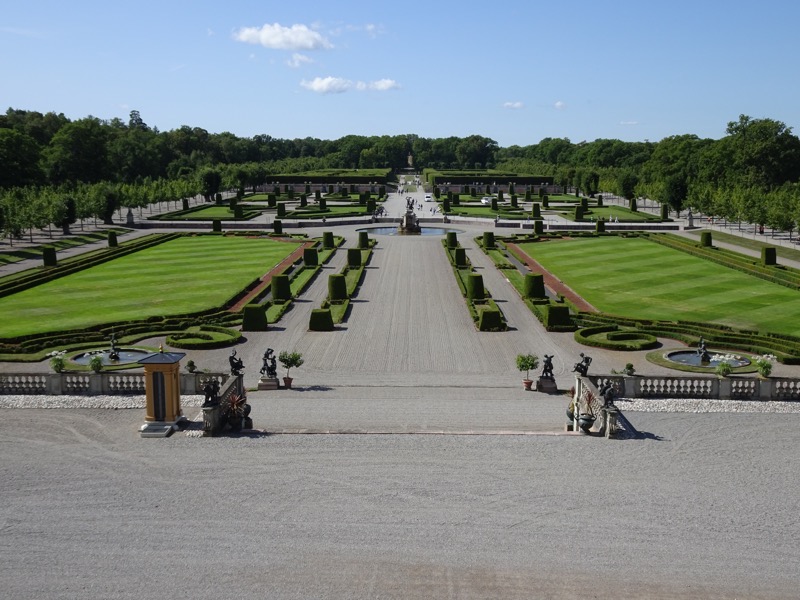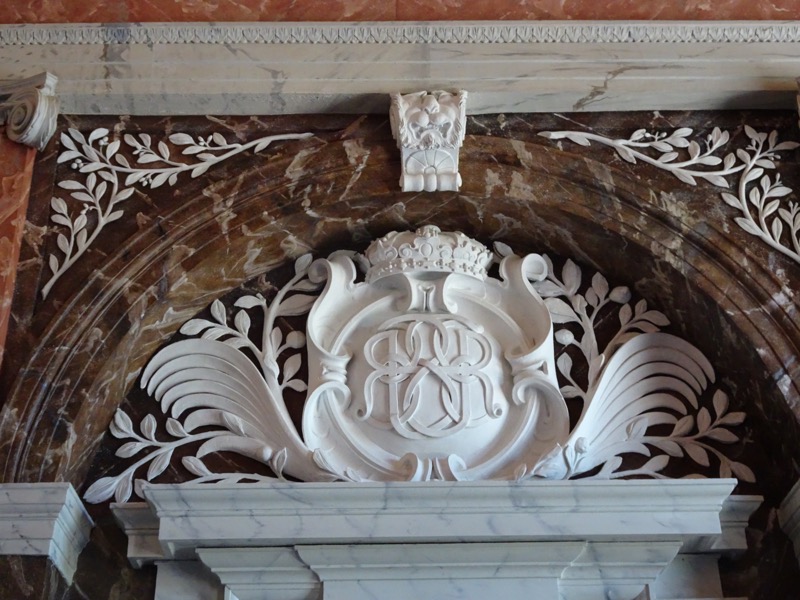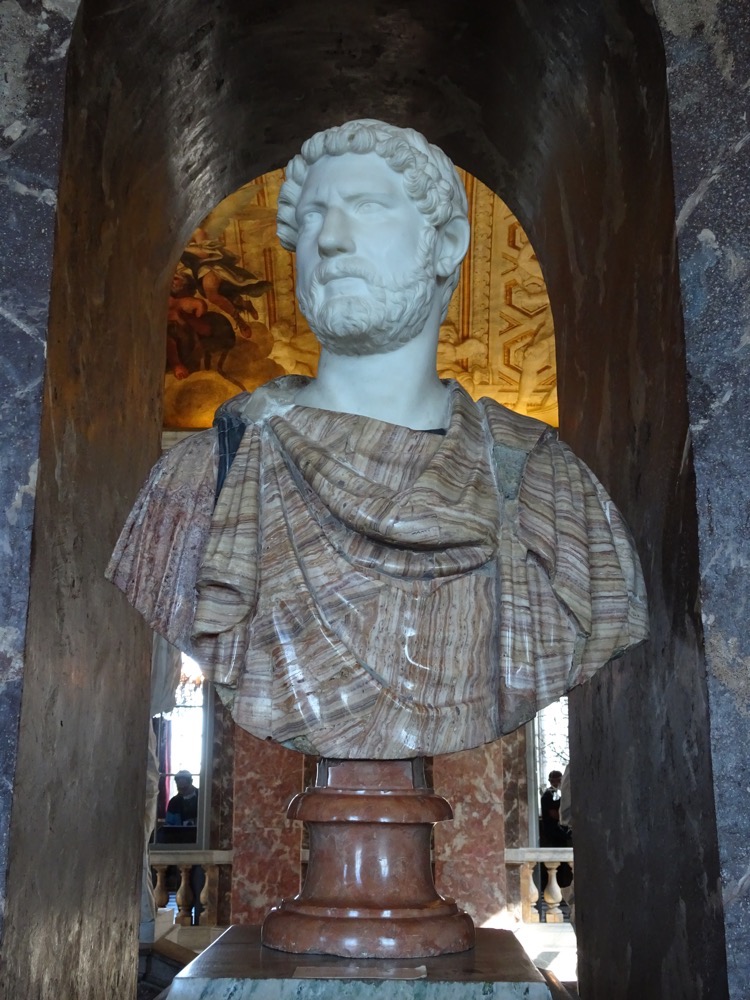 Odd littel chamber under the palace, show casing blue and white china.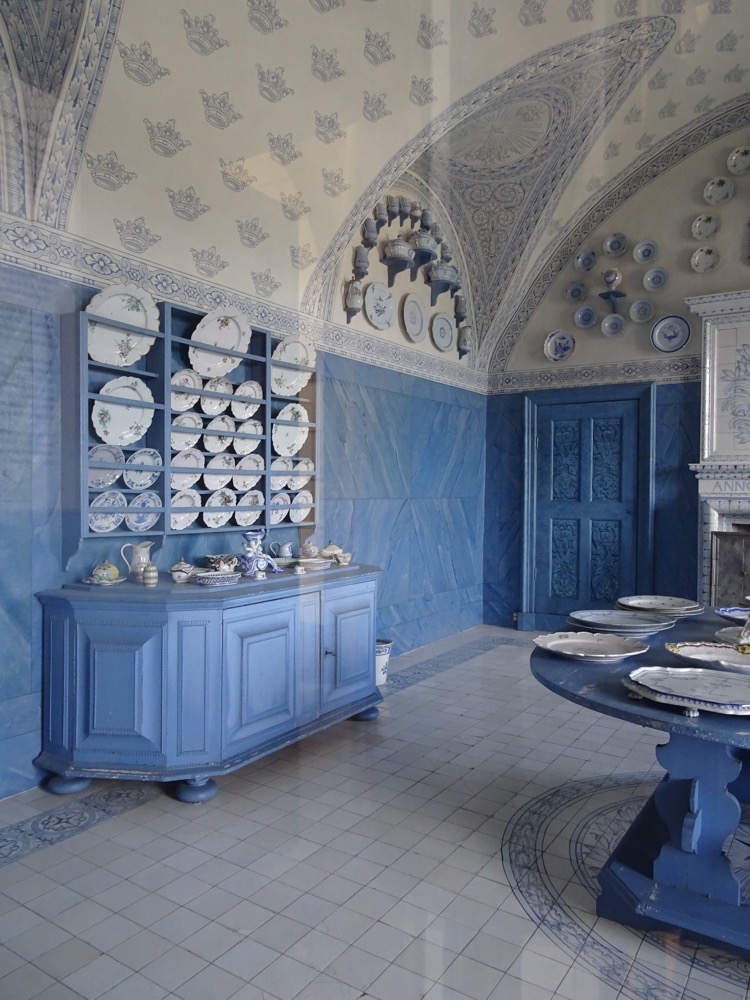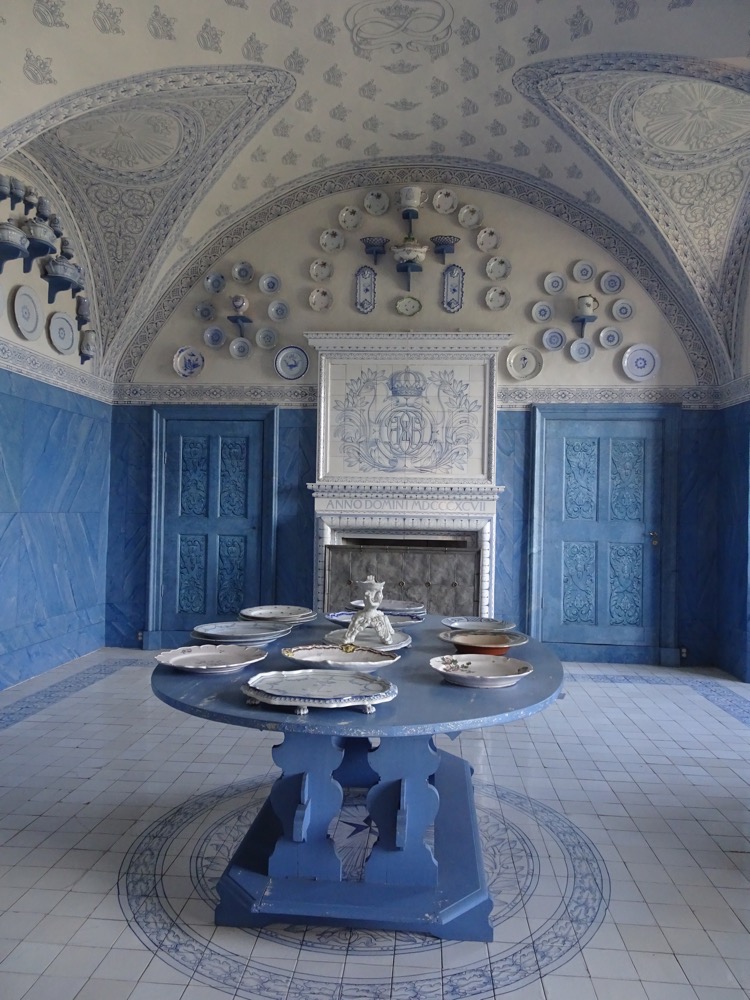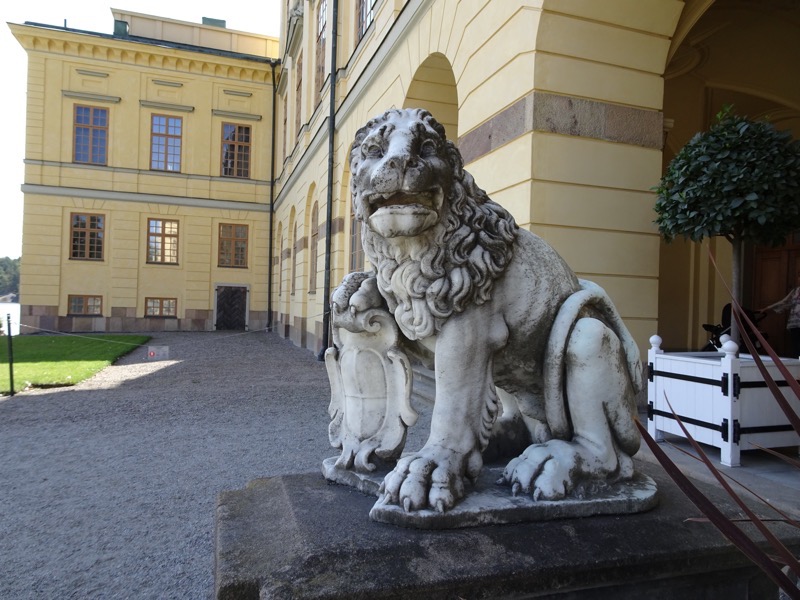 After my visit to the Palace, I showed an impressive lack of competence on the city's public transport system as I took a bus, a train, and another bus back towards the city and the Historiska Museet, and promptly got lost.  Never fear, I didn't get too lost (all things being relative), and soon found my way back to the right side of the track.
From that quick stop, I thought I would lighten the mood this afternoon with a bit of silliness in the form of a visit to the ABBA Museum!  It's gotta be done, right?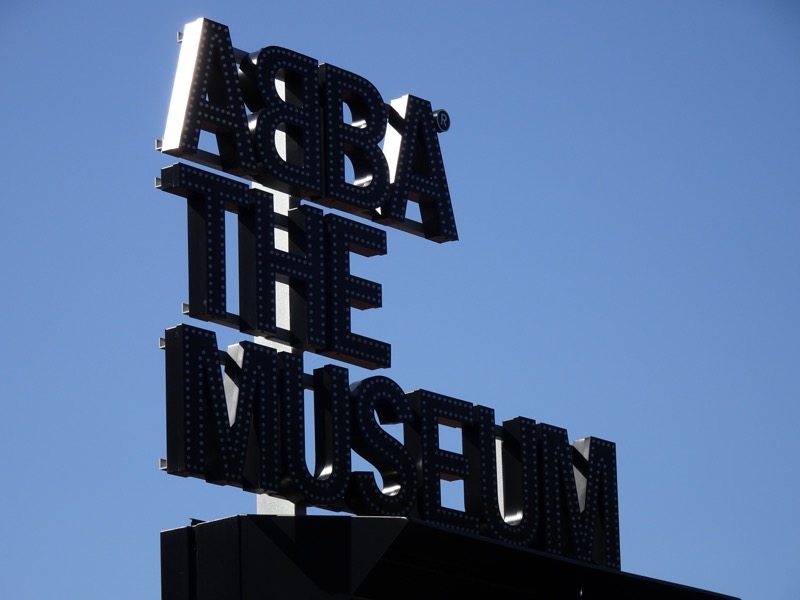 Another short bus ride, a short wait to buy a $38 ticket (*sticker shock ensues*), and then ushered into the depths of the building to the tune of 'Ring, Ring' to be greeted by a very neon'd and glitter'd kinda of ABBA shrine.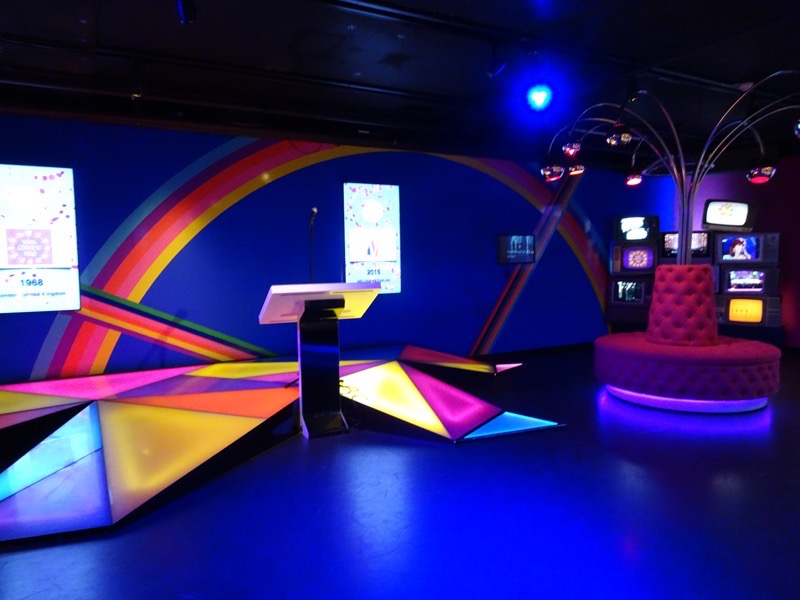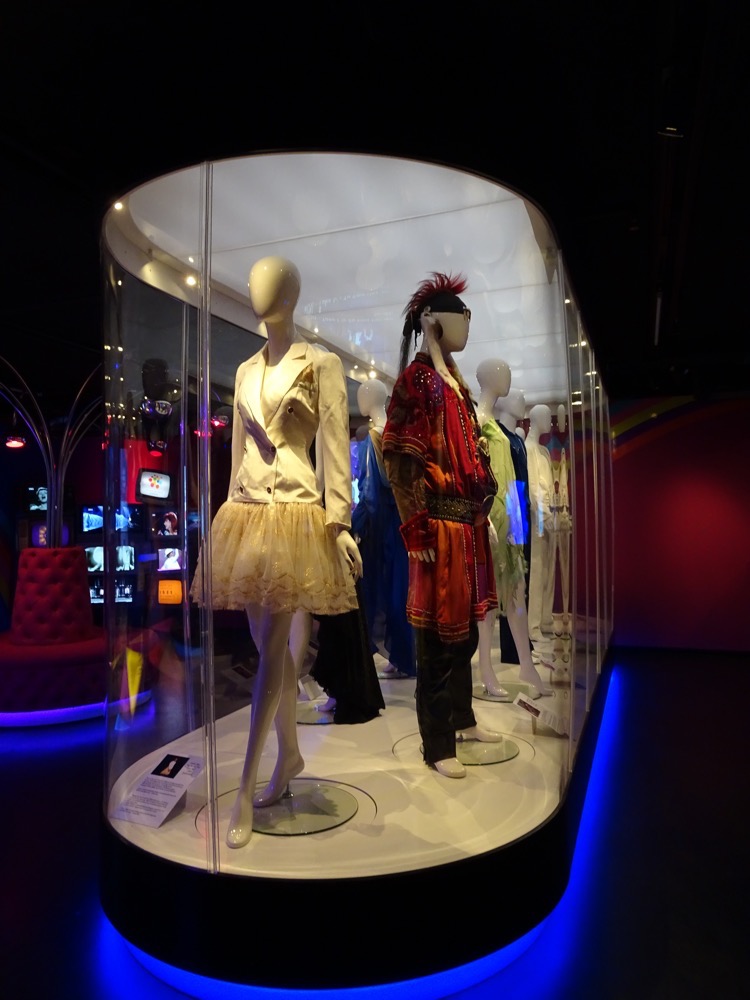 On display were many of the group's outlandish costumes – deliberately designed to grab attention and cement ABBA in the psyche of the music loving public, for many years their costume design became more and more outlandish until Bjorn himself declared that they would wear anything 'no sensible person would wear'.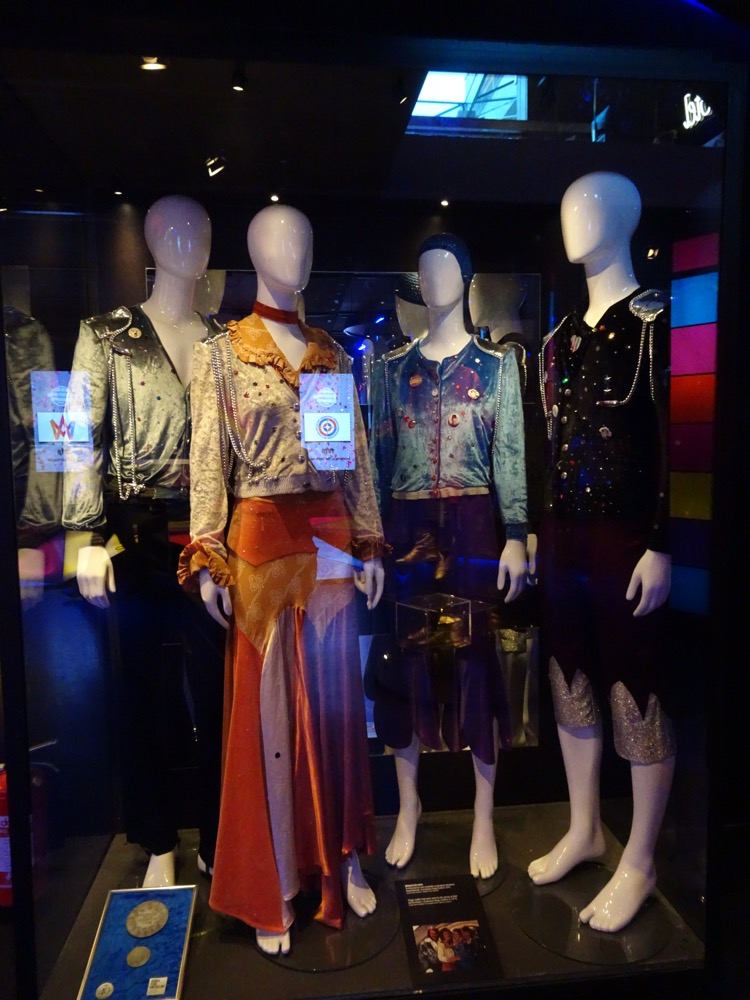 Insta-hit, 'Ring, Ring'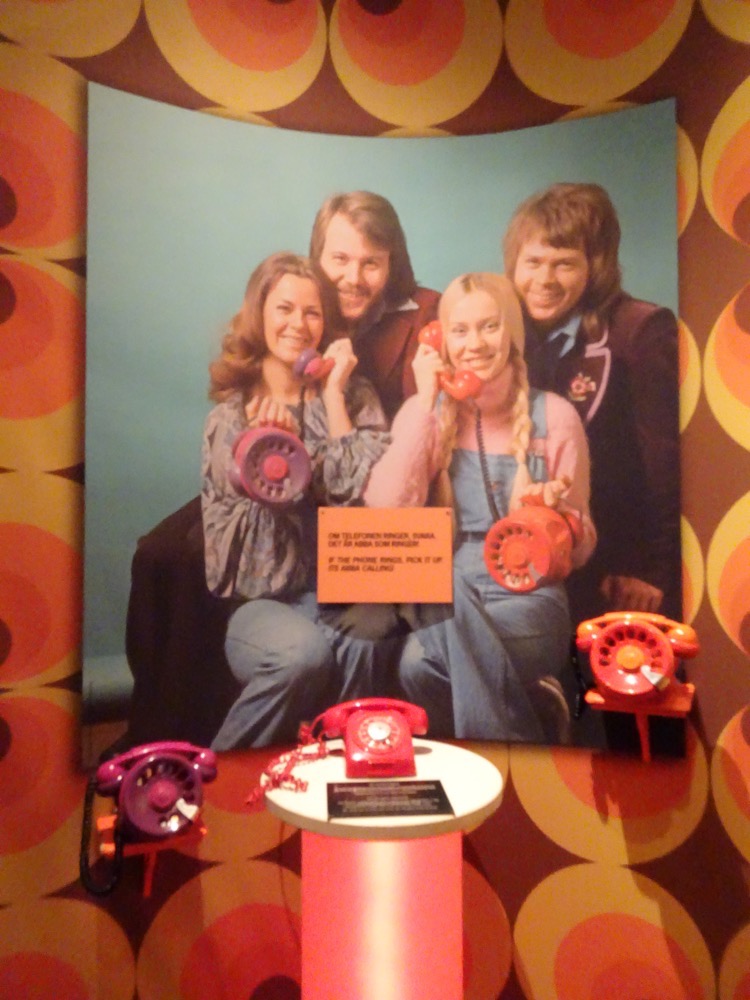 Costumes and instruments from their winning performance at the Eurovision competition that shot them to fame singing 'Waterloo'.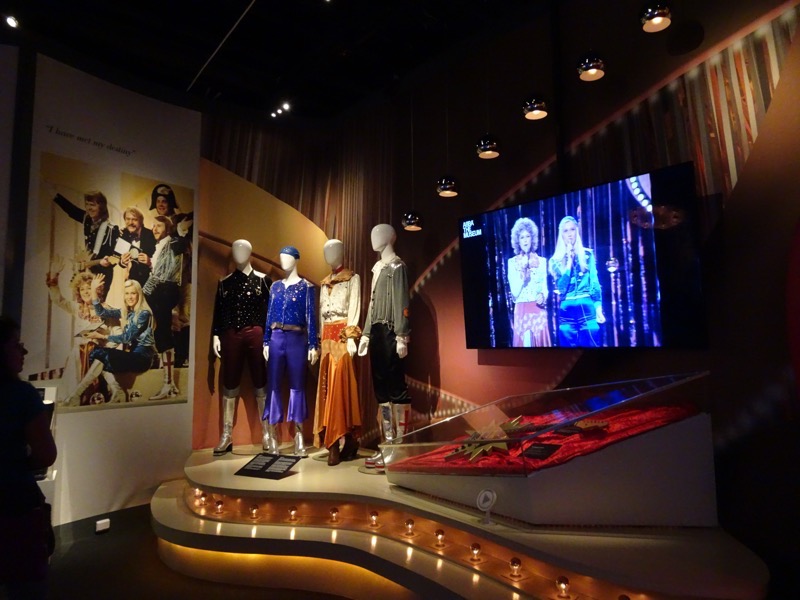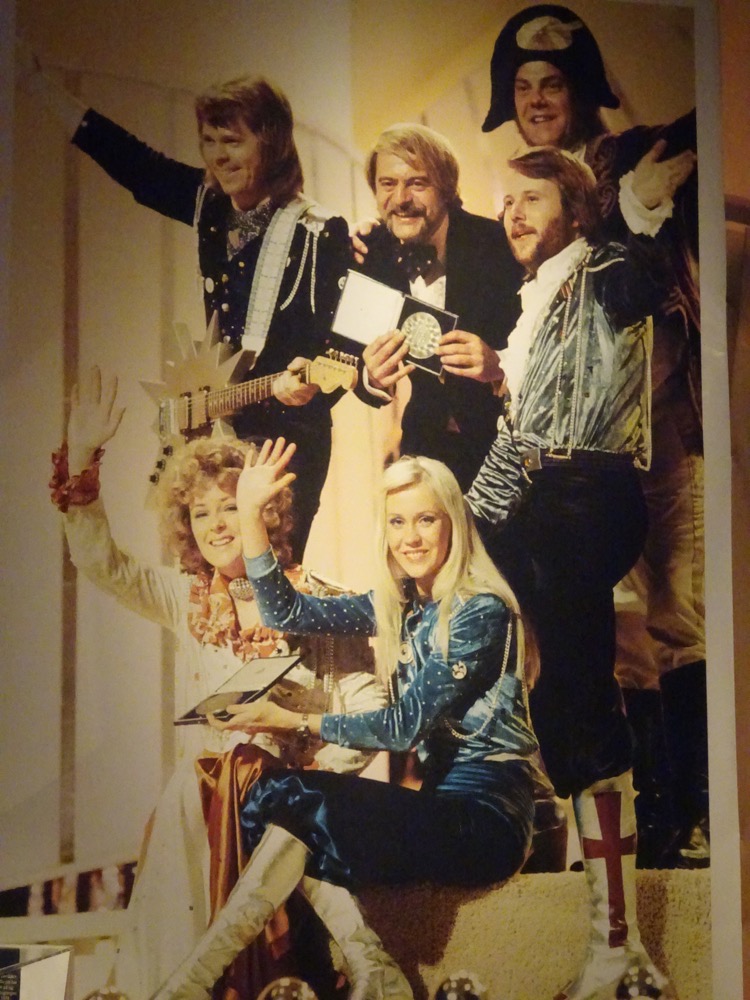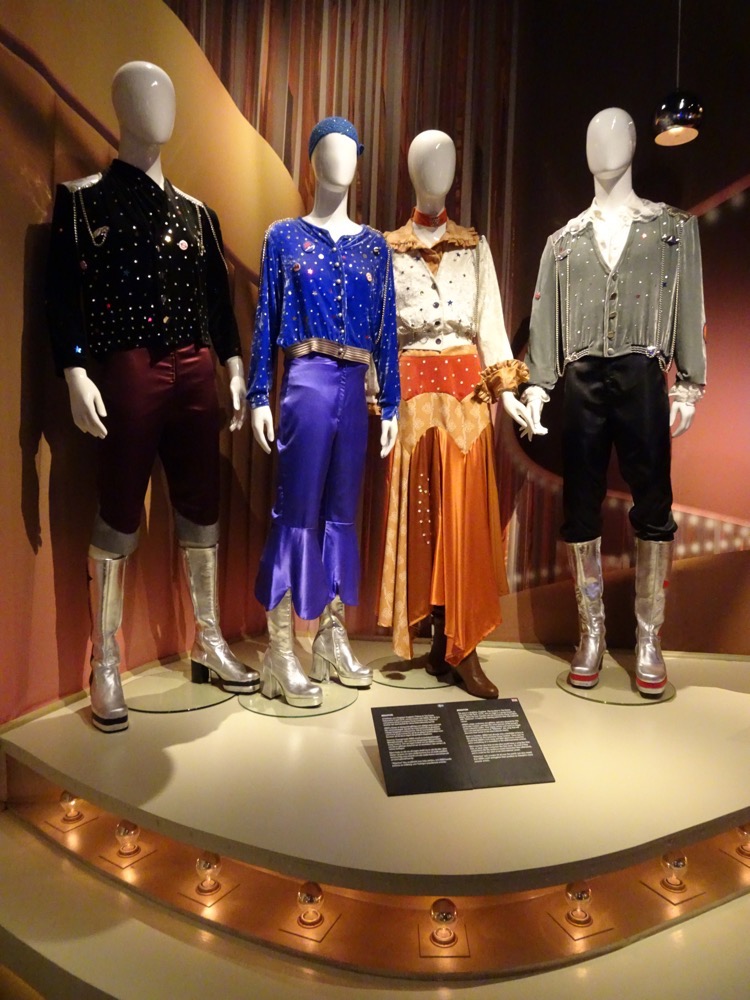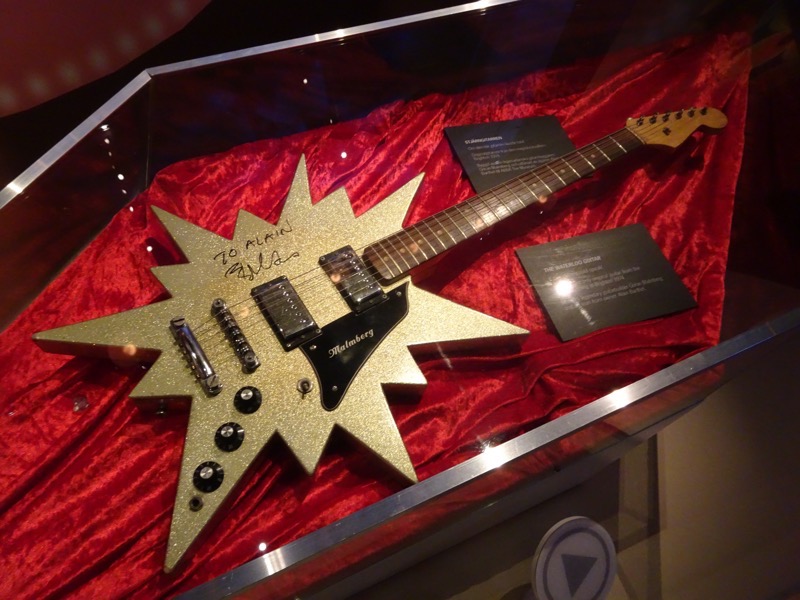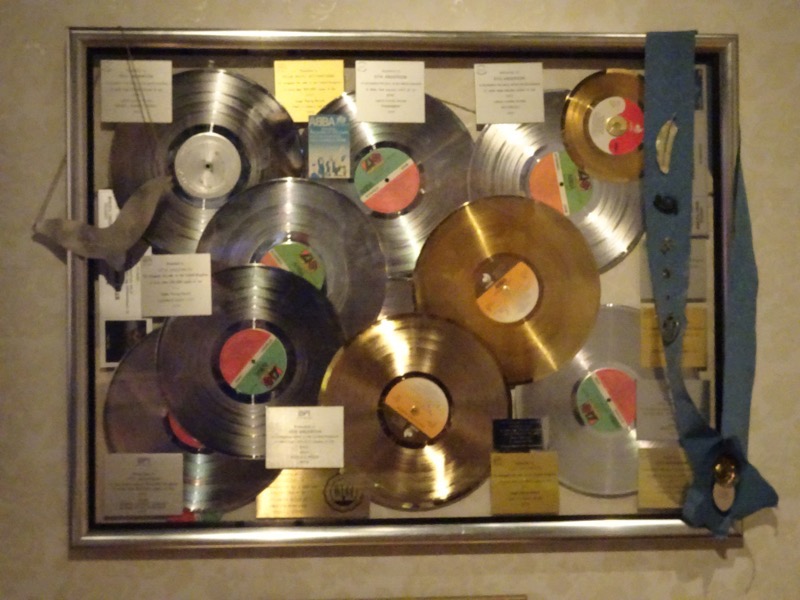 A restaged copy of their Polar Records office.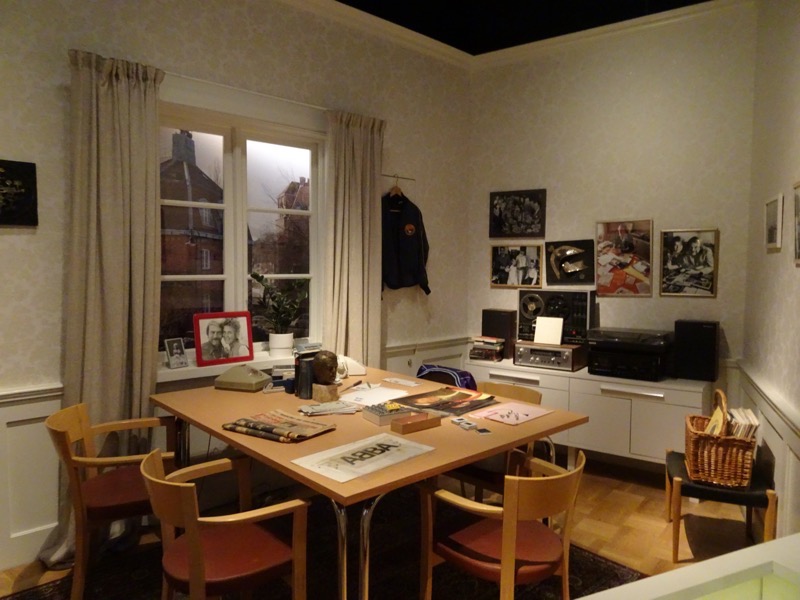 The Polar Records recording studio, complete with many of the band's original instruments.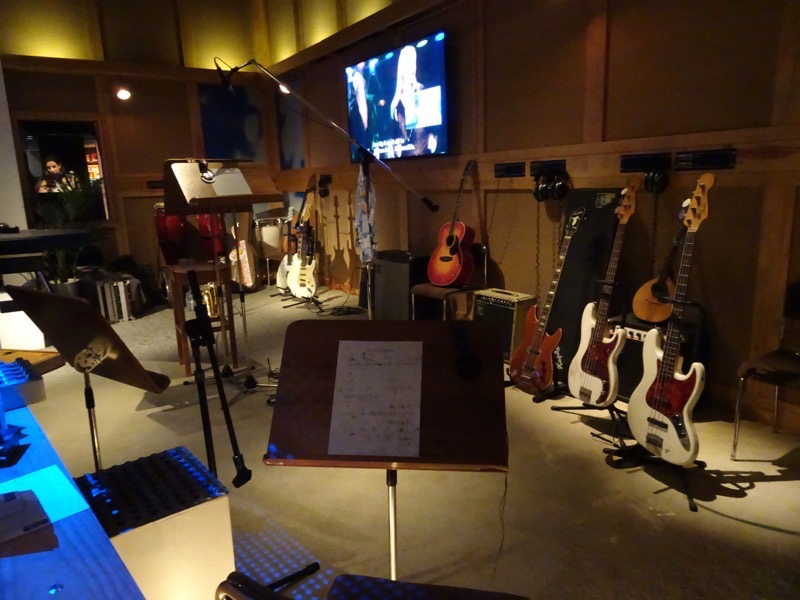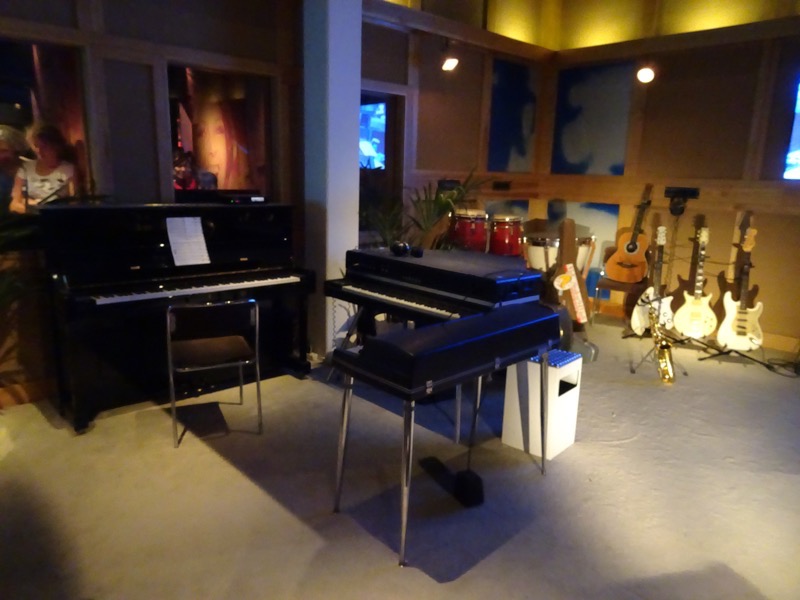 The quaint little white piano at Benny's cottage in the Stockholm archipelago – many songs were written in this cottage by Benny and Bjorn.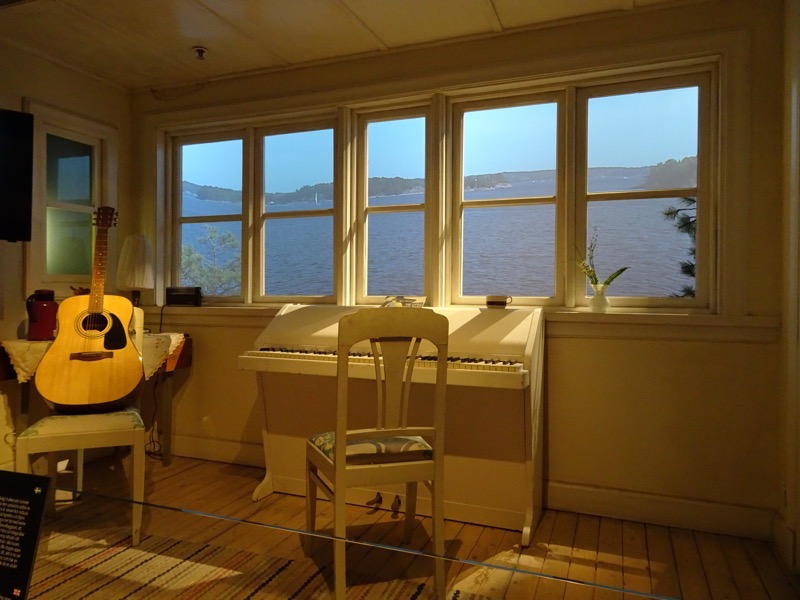 ABBA Mania.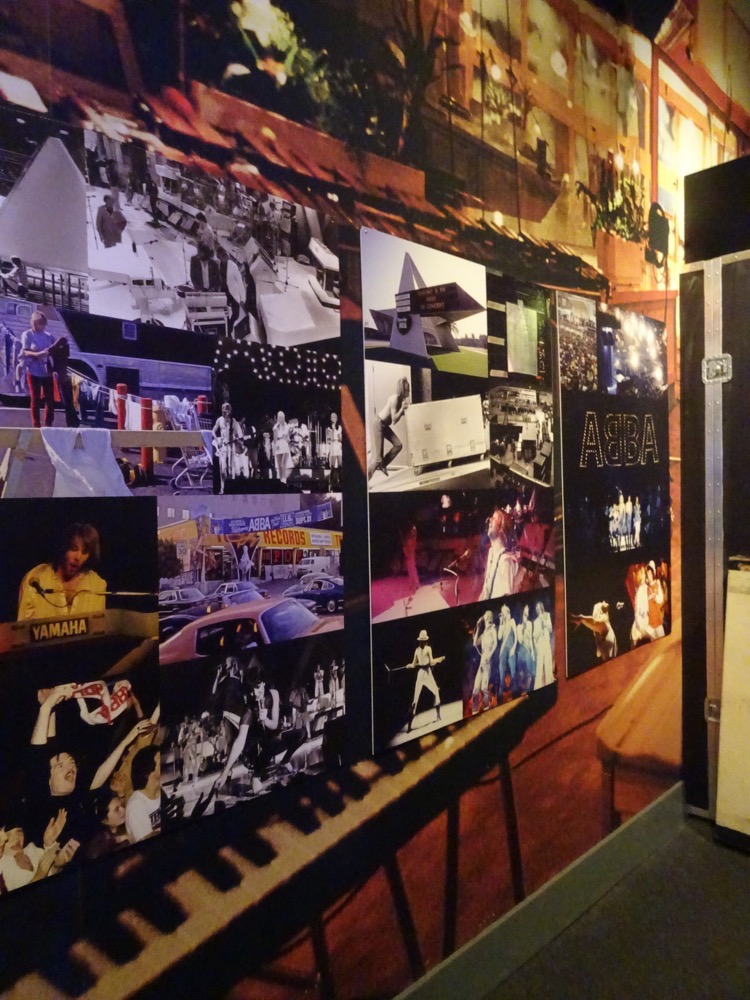 Early Merchandise – speaking of which, I had an ABBA t-shirt when I was a kid and I absolutely loved it … right up until it got lost when I was swimming once up at the Noosa River near Harry's Hut.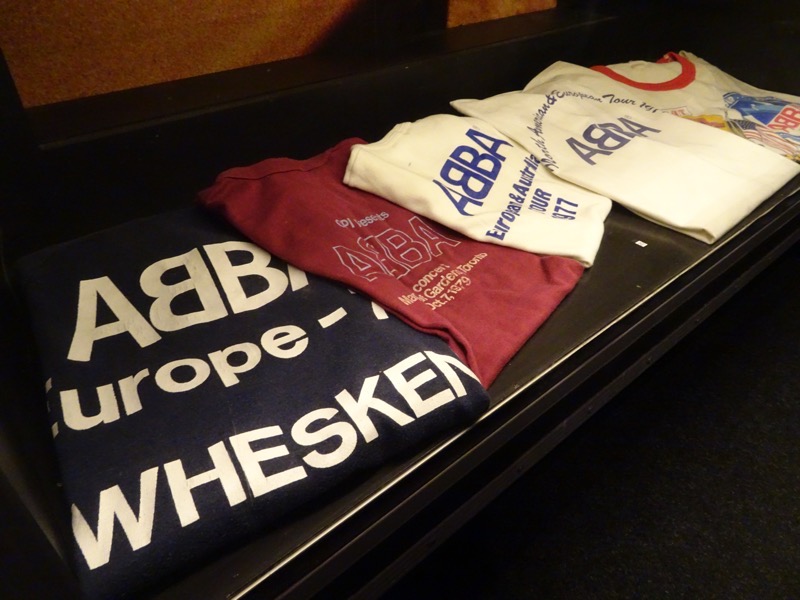 Tickets from early world tours.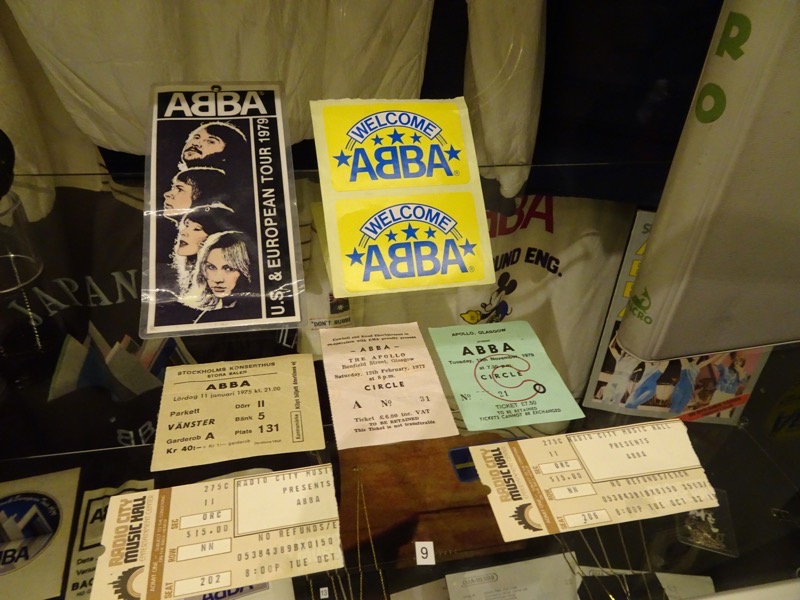 Fun little karaoke recording booths for fans to jump in an belt out a tune.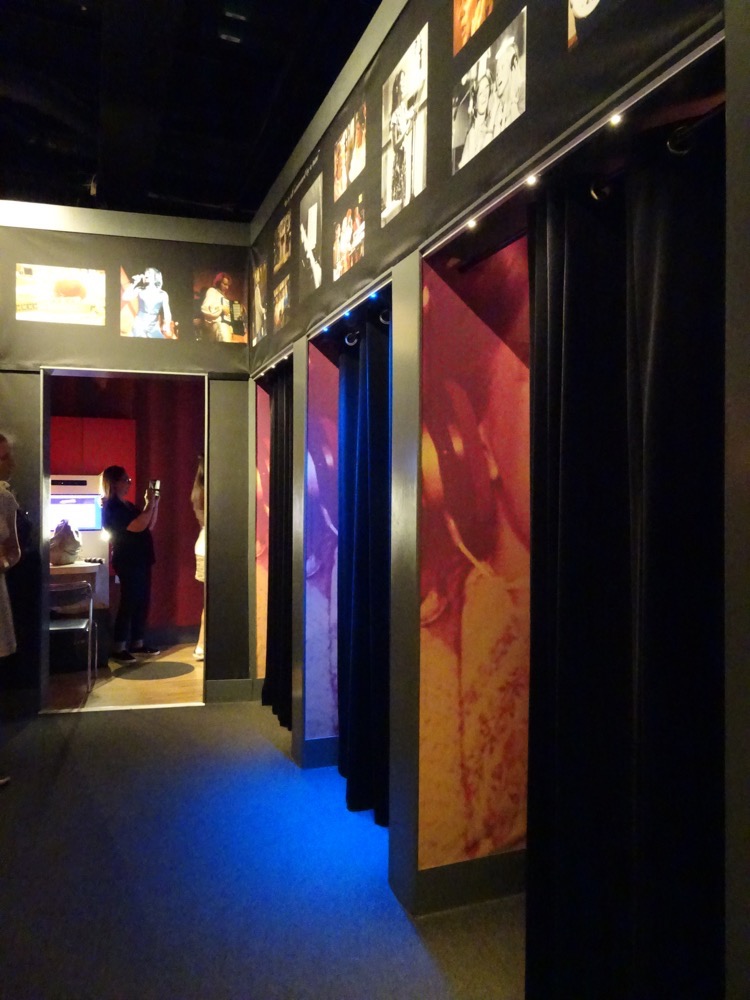 Costume design was an important part of the band's stage appeal.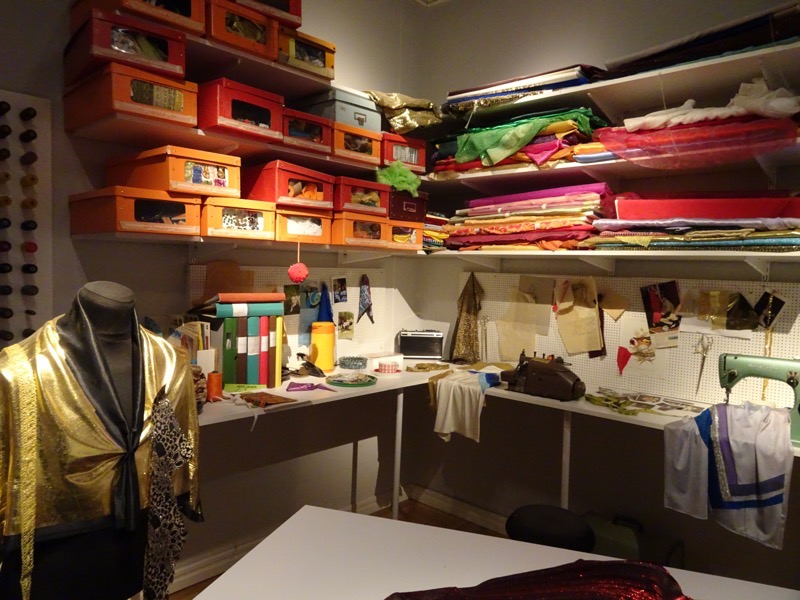 The Arrival helicopter.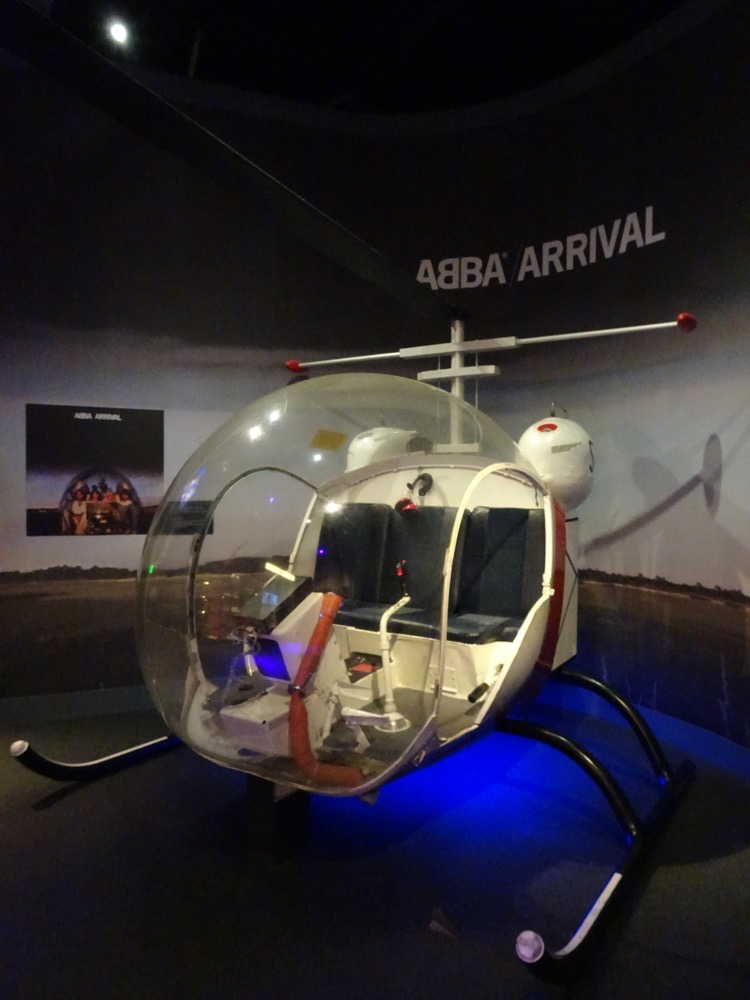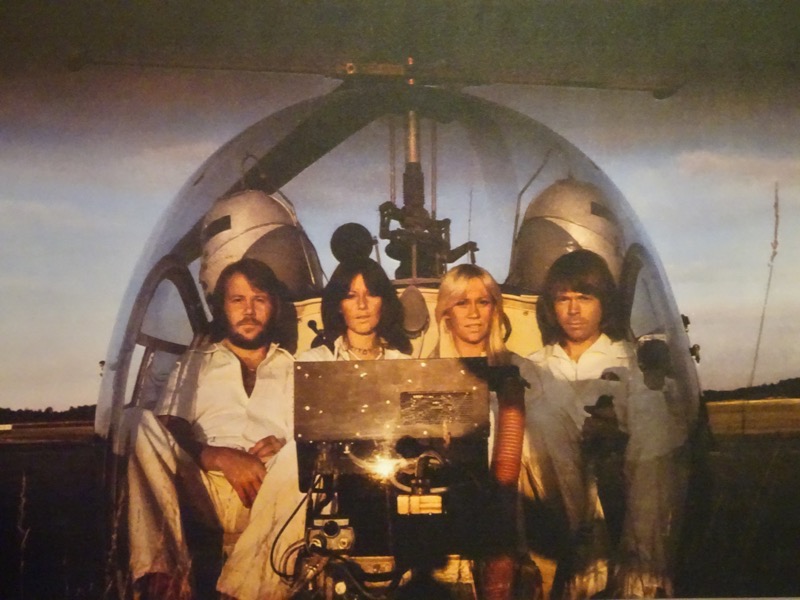 More merchandise.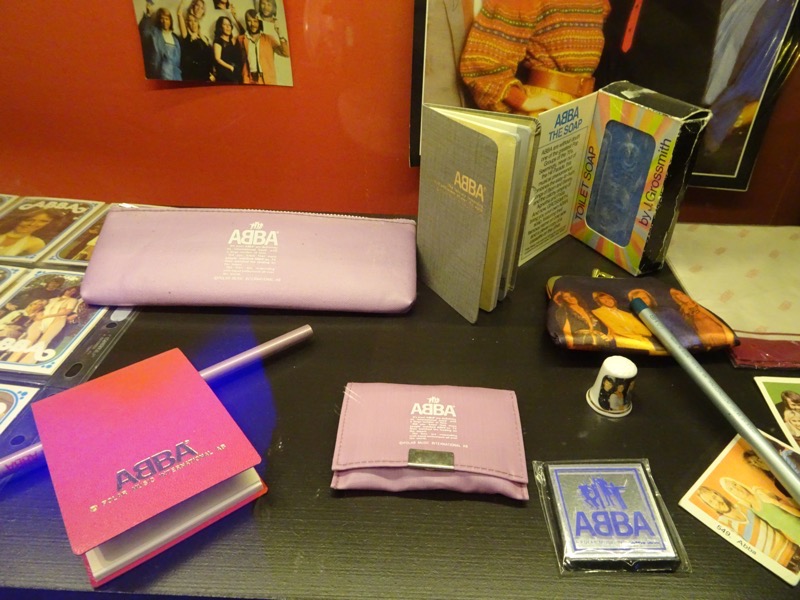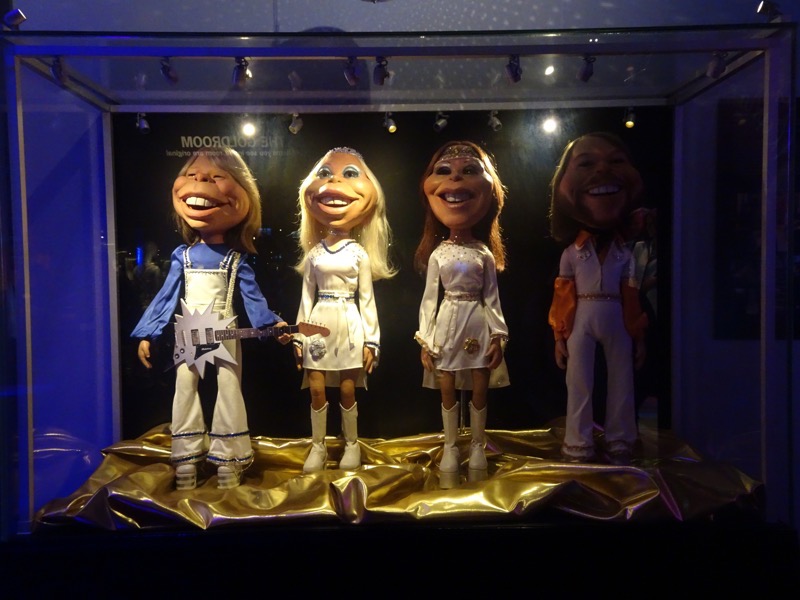 Lifesized models looking fabulous in skin tight white lycra… like a rock star!  😉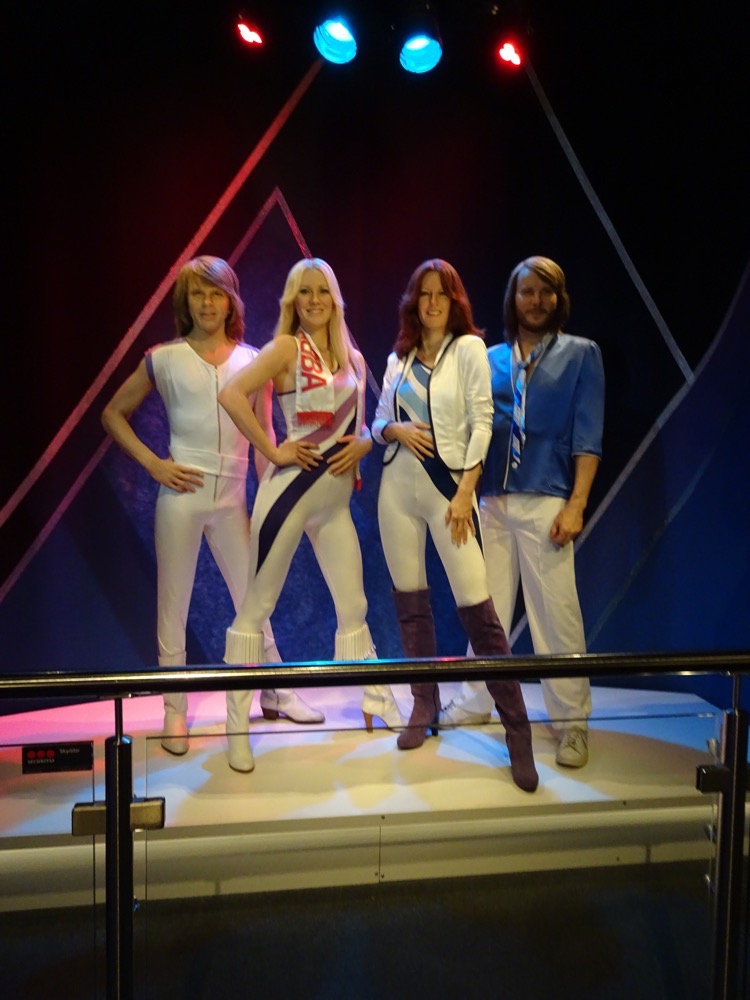 Walls lined in ABBA LPs and singles… I imagine this is quite a valuable collection.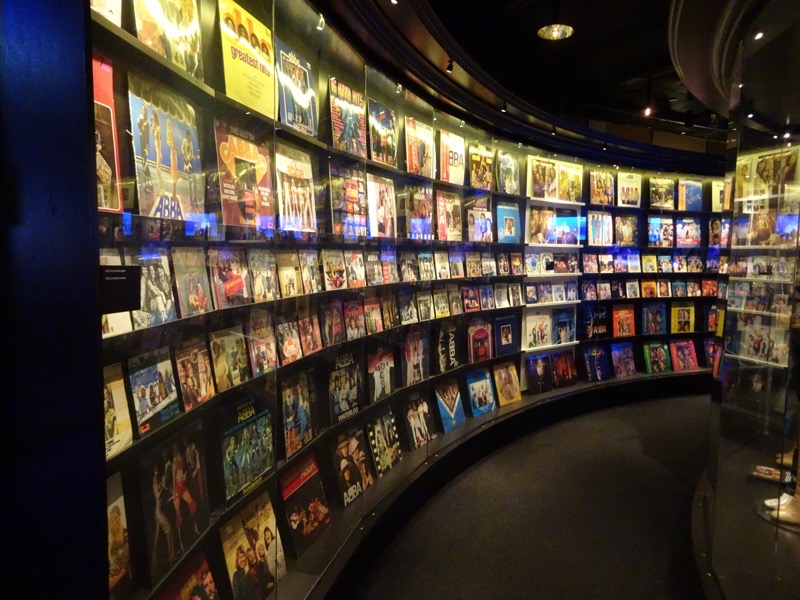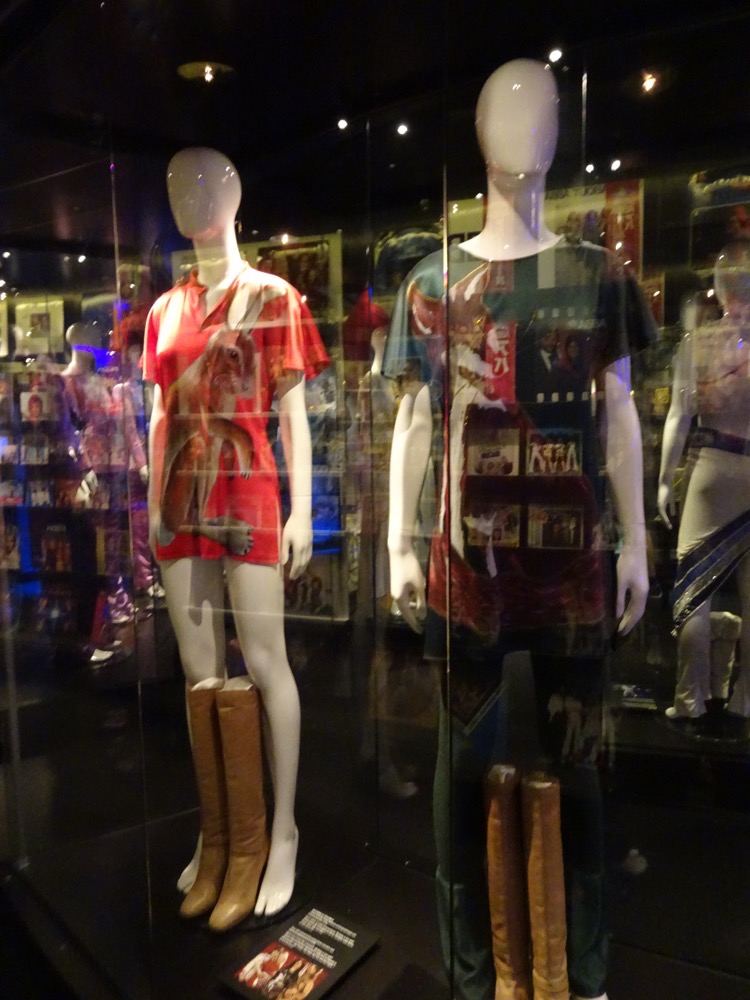 More crazy costumes.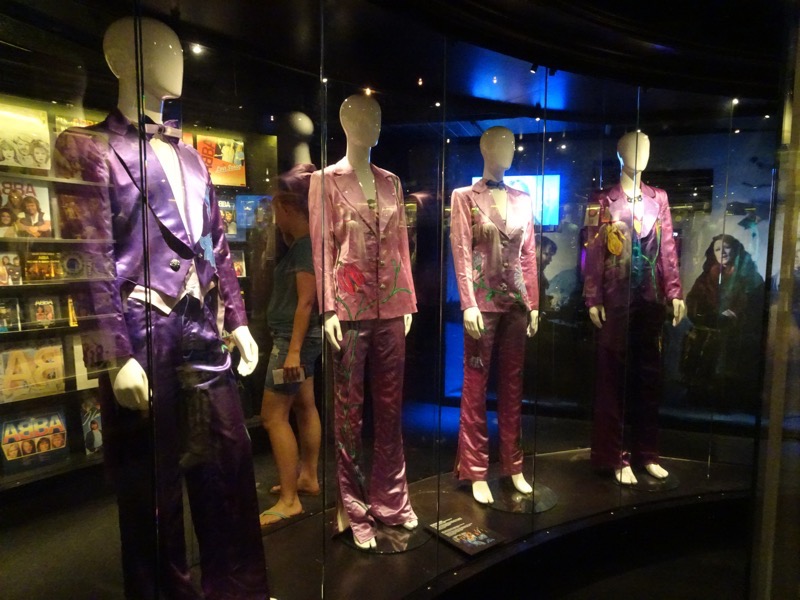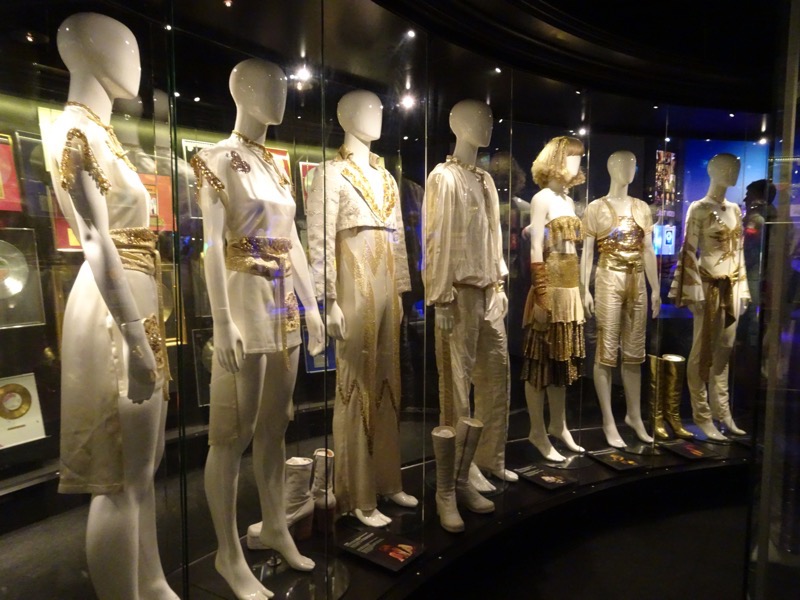 A wall literally covered in gold records for album sales world-wide.  Including a few from Australia for selling millions of records.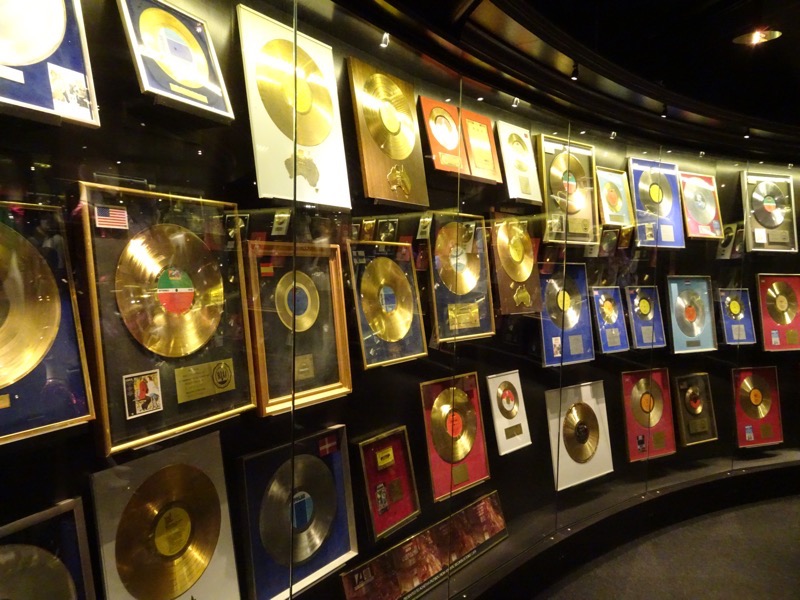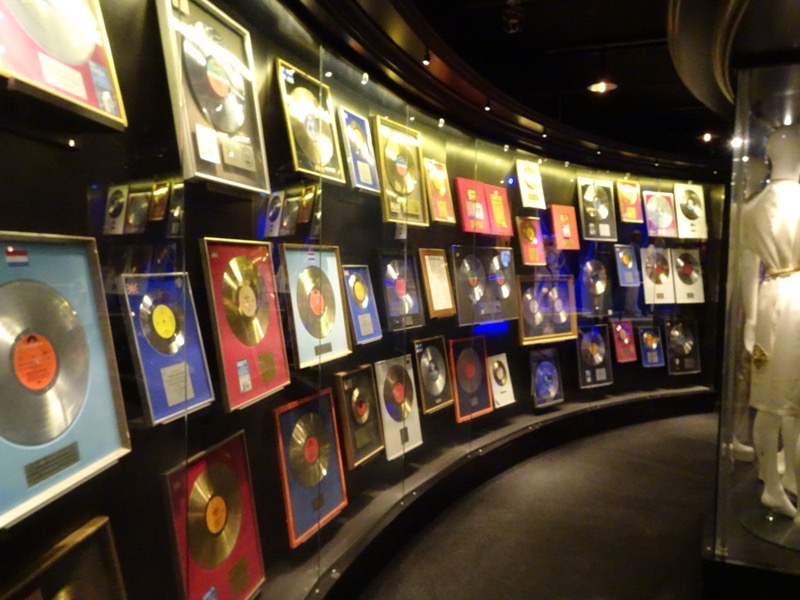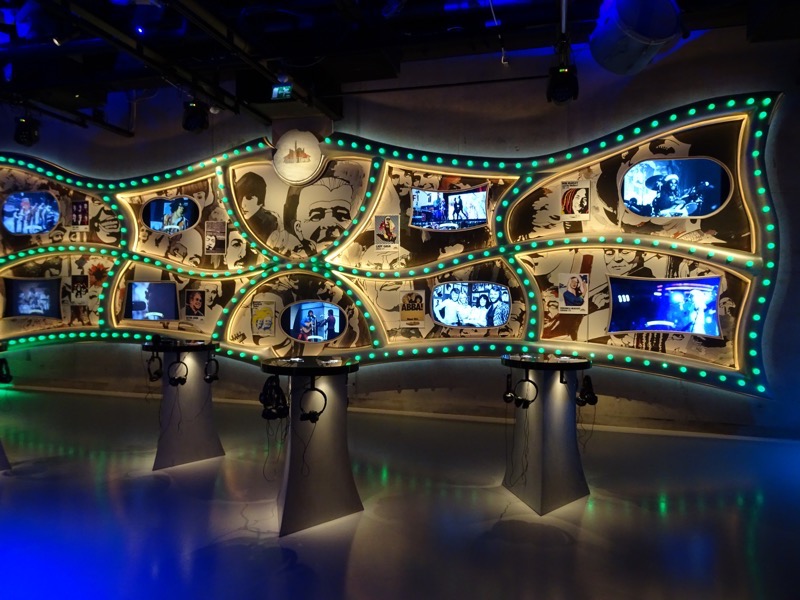 Golden cassettes celebrating cassette sales – I didn't even know they did this!  Many of Angus' peers have probably never seen a cassette… "music just comes by download doesn't it, Mum?"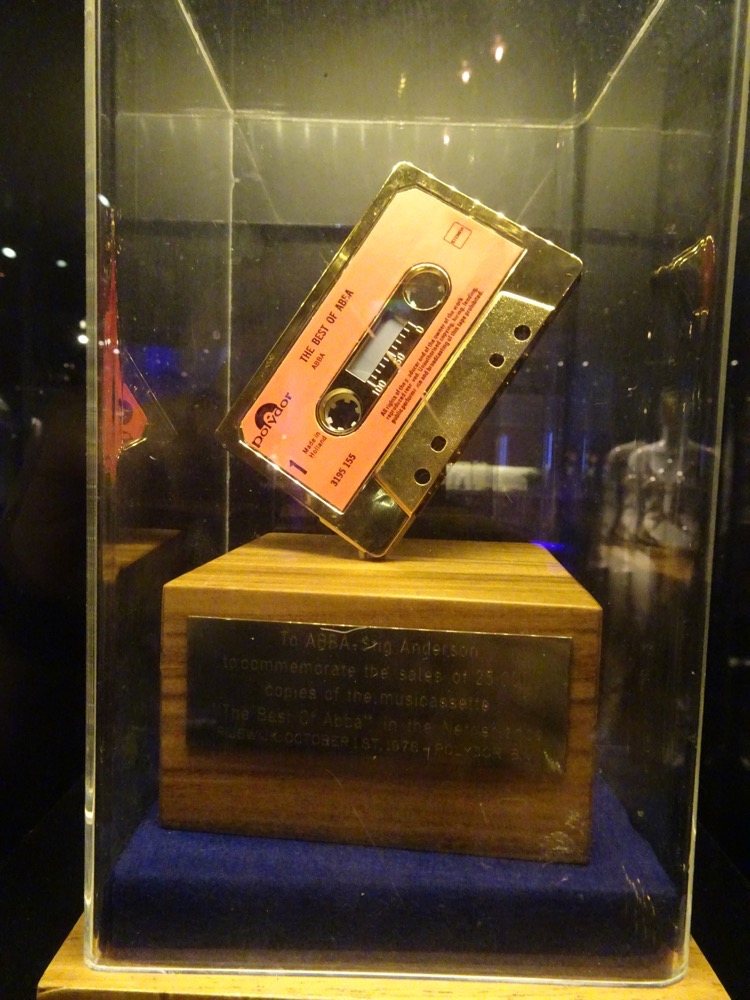 The displays were quite impressive and a lot of fun.  The music, the sounds, the costumes, the colours all brought back memories for everyone who enters.
And of course the obligatory museum gift shop…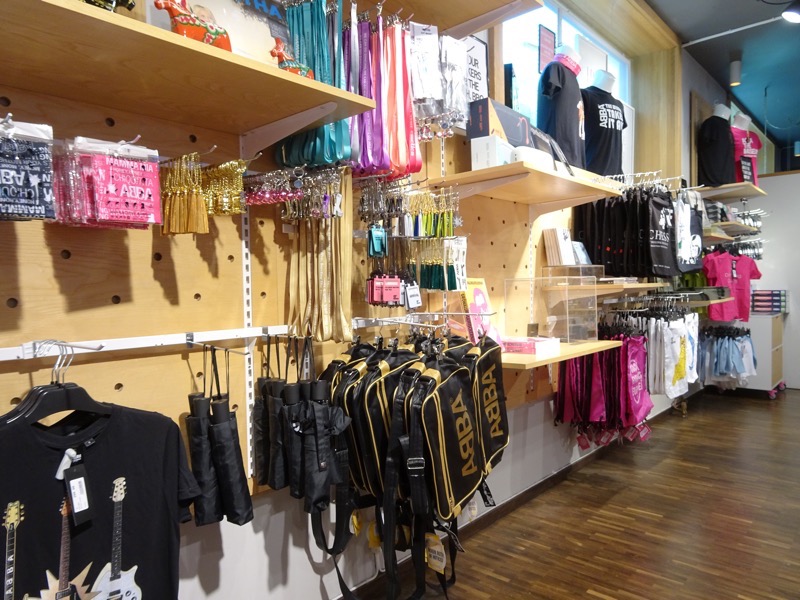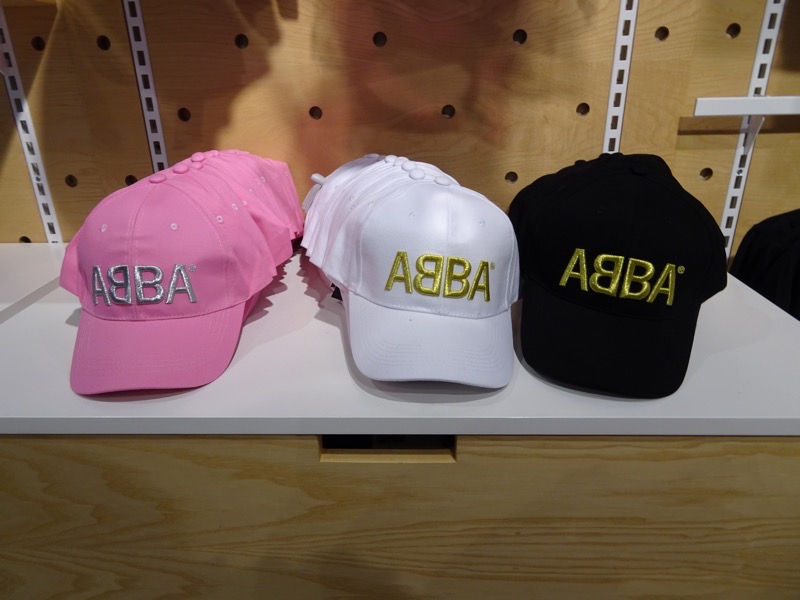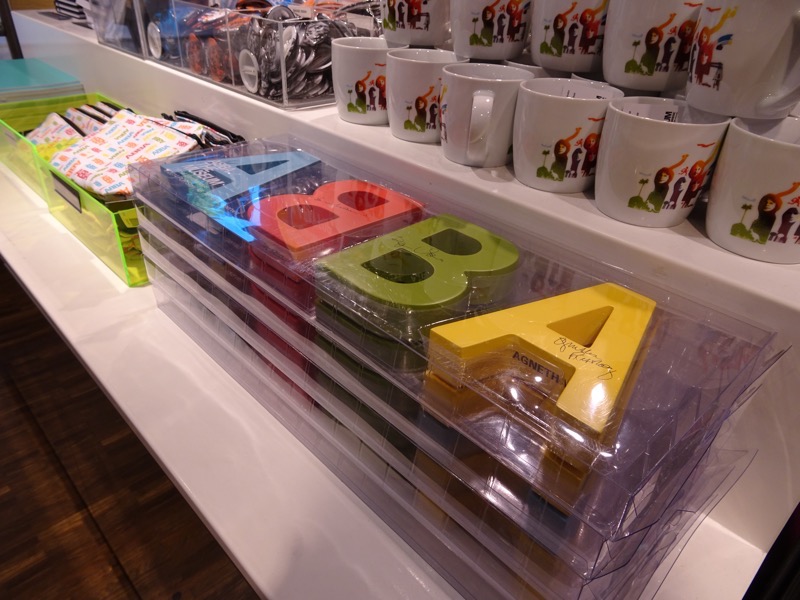 Should have bought a new ABBA t-shirt to replace the one I lost in 1980  😉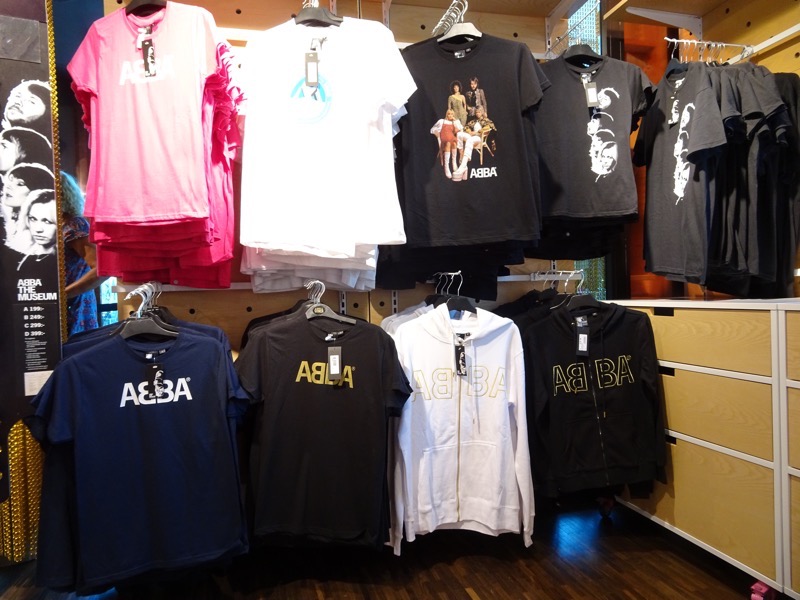 The overwhelming impression that I gained from visiting the ABBA museum was, 'How much fun was that band and their music?'  They were great.  No wonder they now have a museum dedicated to them to honour their contributions to music.
I'd like to see Beyonce or Snoop Dog trying to flog merchandize at their own museum FIFTY YEARS from their hey day.  Well done, ABBA.
After this, I went to meet up with Mr K back in the Gamla stan just in time to see the change of the guard at the Royal Palace.  We had thought we would come by, have some dinner, grab a few drinks and people watch for a while in the main square.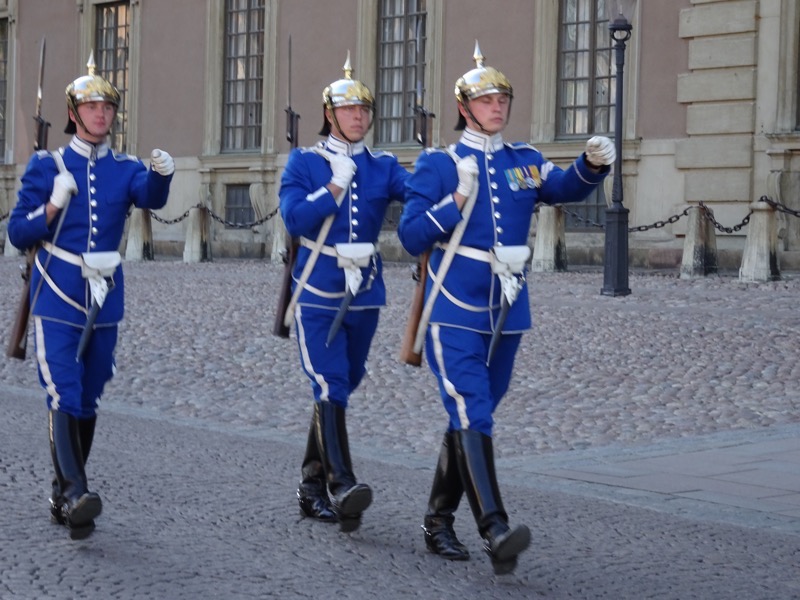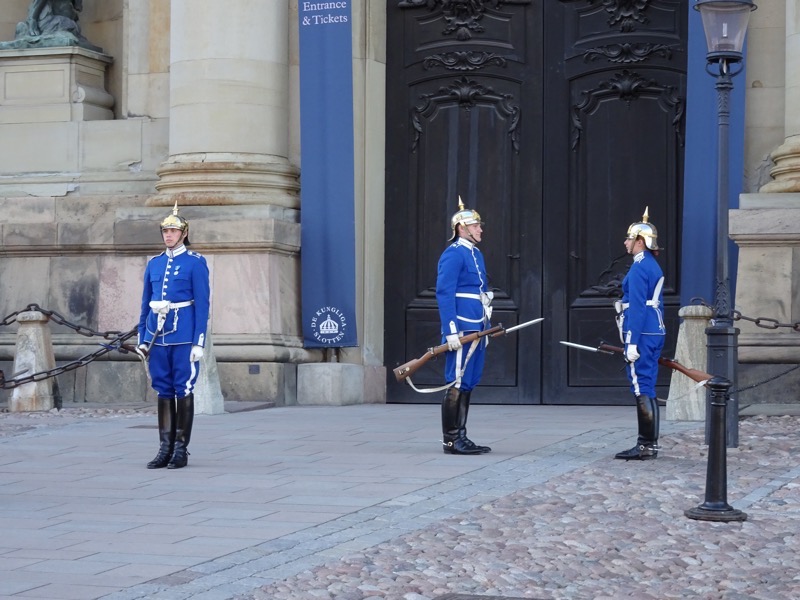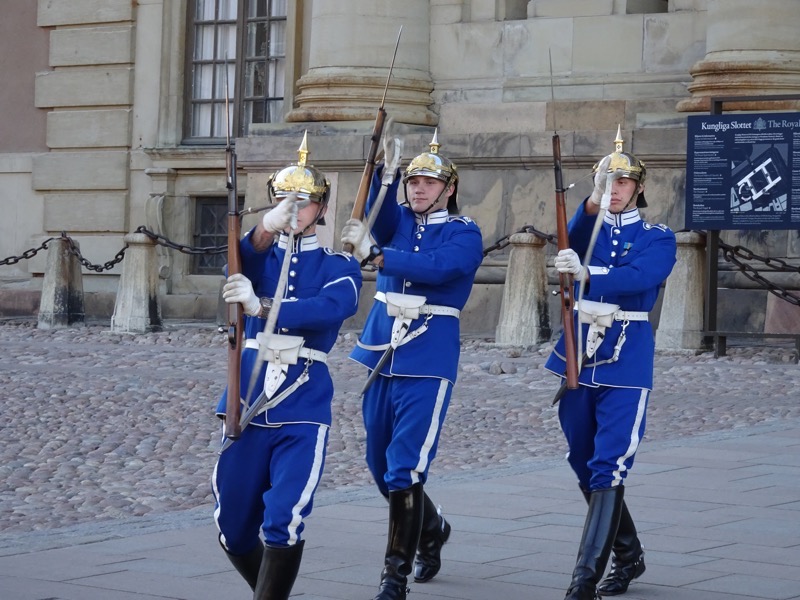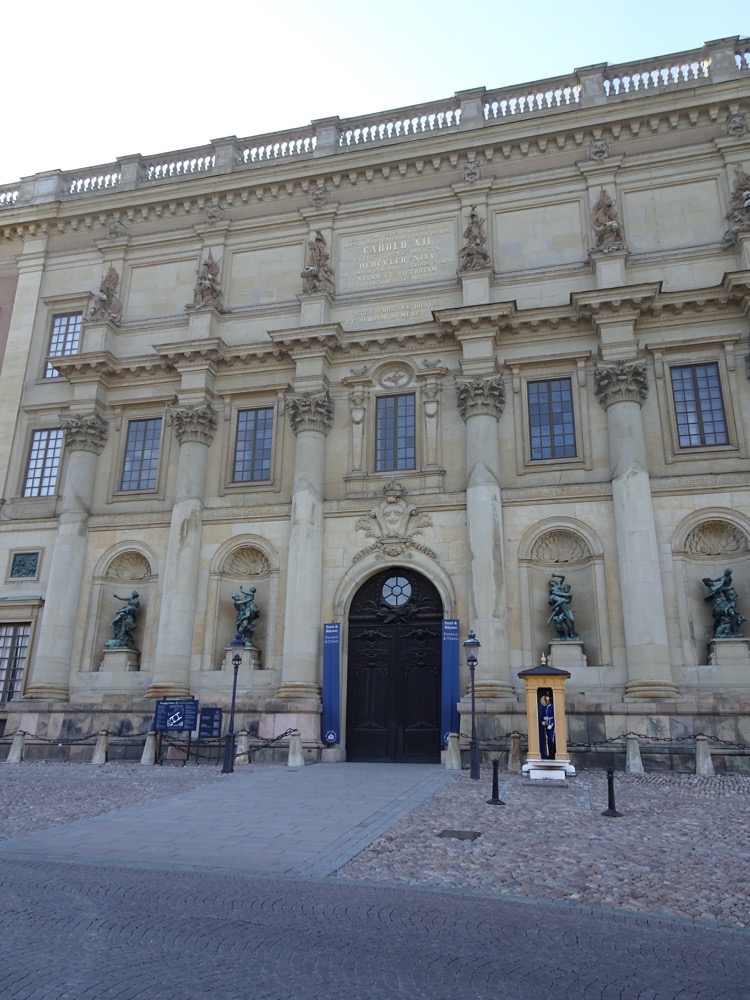 We've had a lovely time in Sweden – the work conference went well, and has been extremely productive.  I managed to squeeze in more museums that I thought was possible in my spare time, which has been wonderful.  Now to pack up and get an early start for our transit to Copenhagen in the morning by train!