After our day on the trains into Kurobe Gorge, I had us booked to stay in another traditional ryokan with a private onsen in the room. This time at the very well known Enraku Unazuki Onsen. Our stay came with a Nodokuro seafood kaiseki dinner which was absolutely amazing.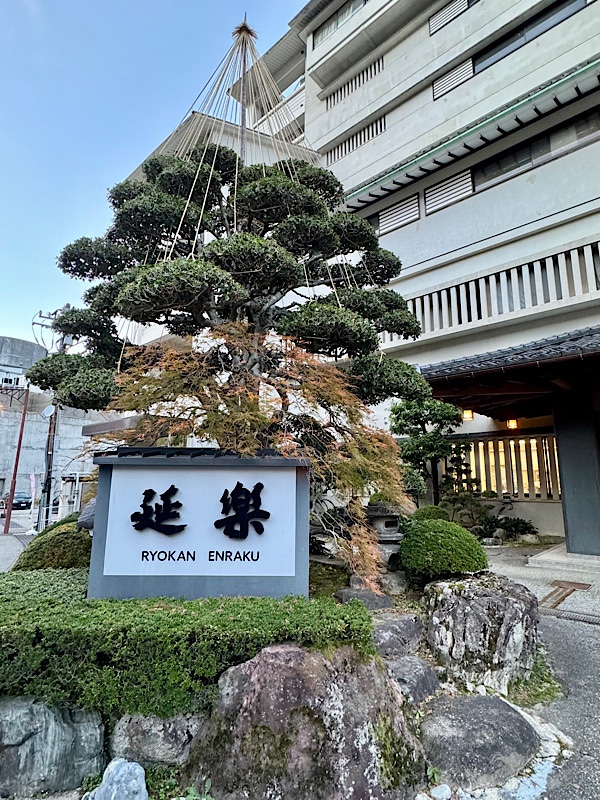 The lobby was lush, and set a beautiful warm and welcoming tone to the ryokan.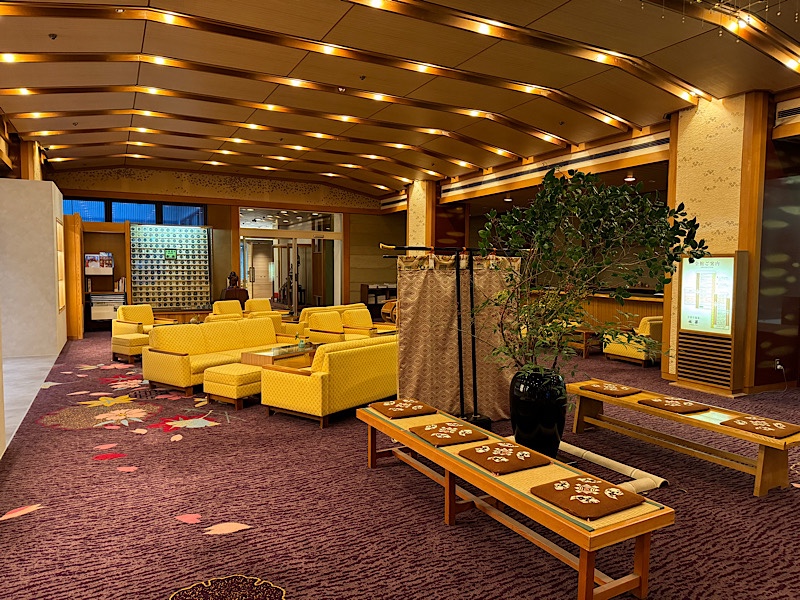 Our rom was on the 11th floor with a large deck and garden that overlooked the gorge. The living room was set up for day use with some low chairs and tables on a large tatami mat space.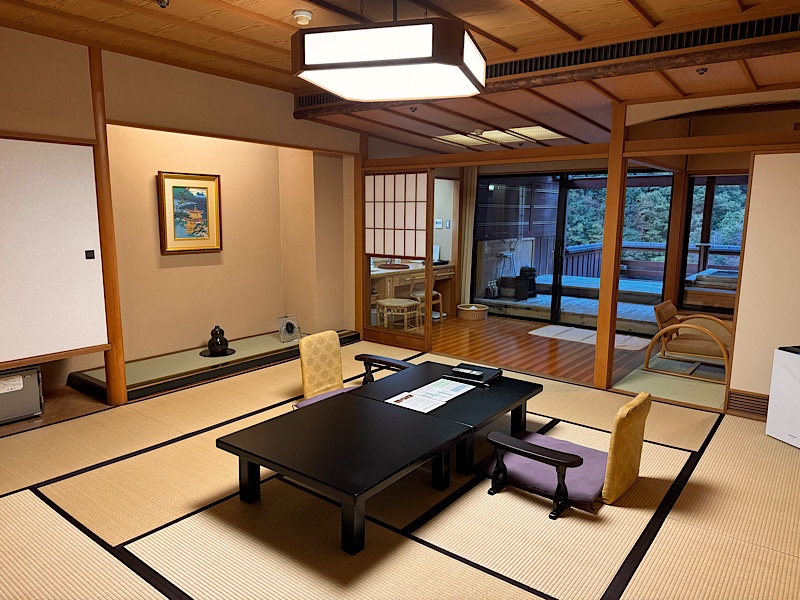 Just past that was a sectioned off area with a dressing table and basin, fitted out with all sorts of amenities (toothbrush kits, hair brushes, shower caps, razors, shampoo, conditioner, lotions, face mask treatment things – all individually wrapped)…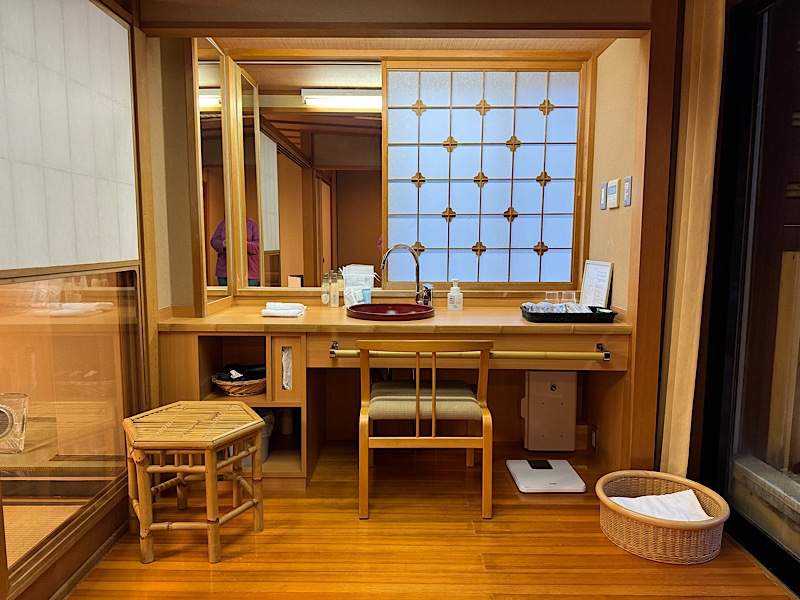 …opposite that is a pair of low chairs and a table for reading, relaxing or sitting and having a drink.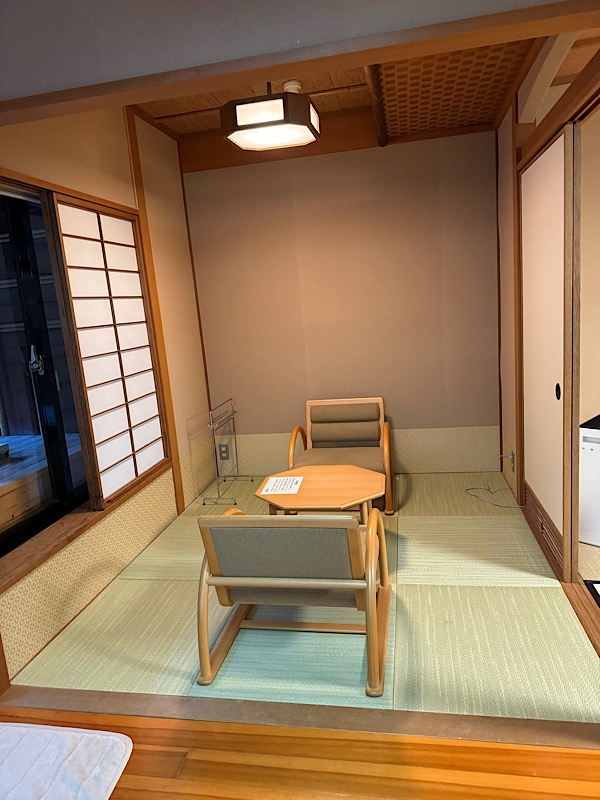 Then past that room is a large deck with a sizeable cypress onsen bath, an area for washing off prior to bathing, and a cute little garden – beyond that it is 11 floors down to the base of the gorge.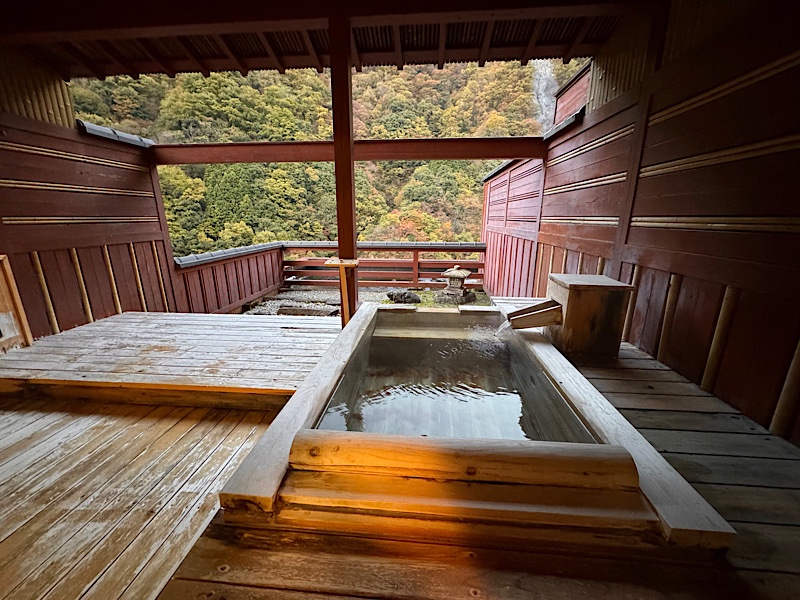 The bath was so inviting we jumped in almost as soon as our attendant left the room. 41C and absolutely divine. The rail trip up to gorge was great and it's mostly a summer activity (closes down from end of November until April in fact) so it was rather cold sitting in the open sided carriages for quite a long time today.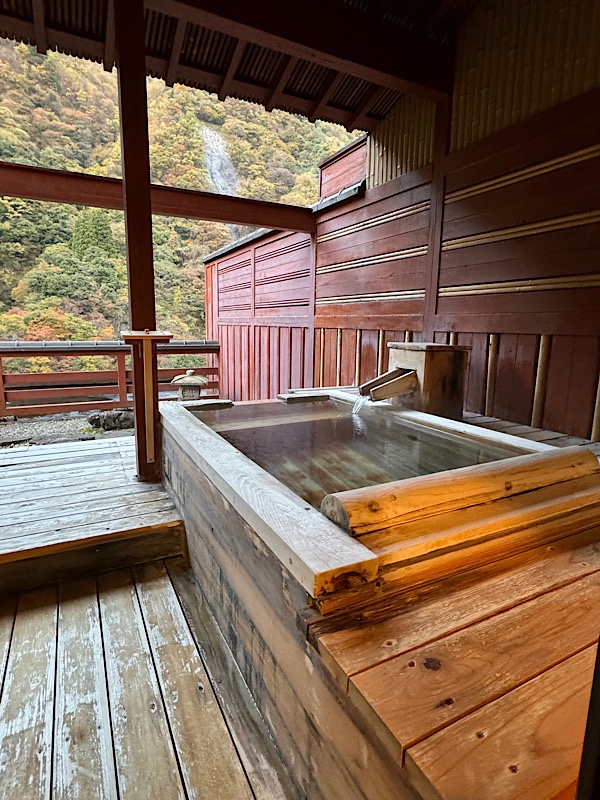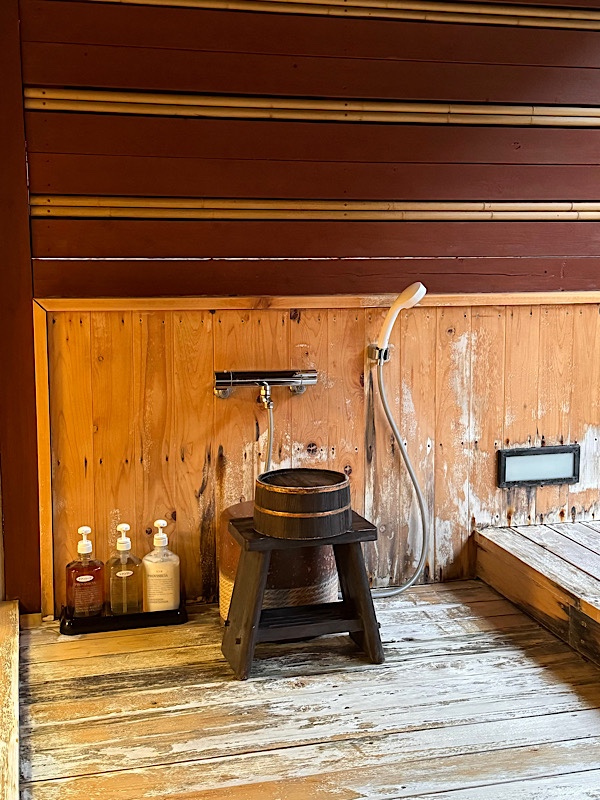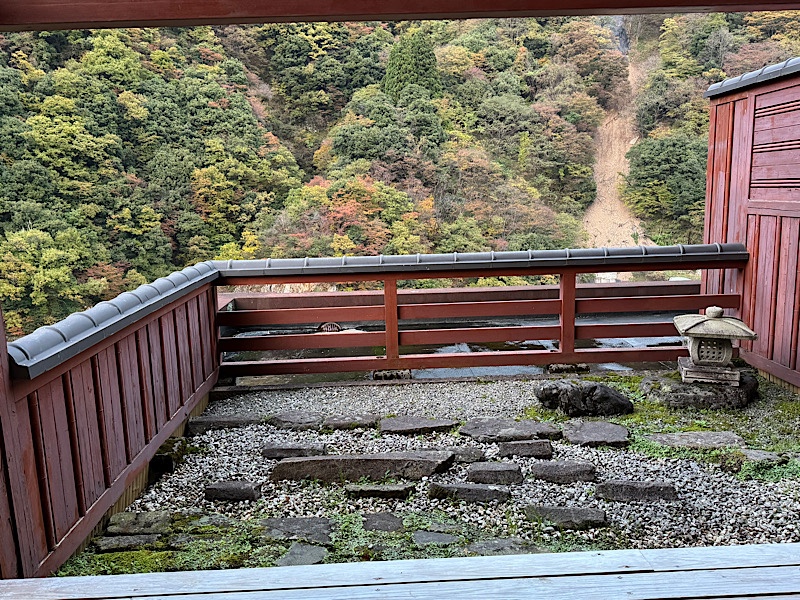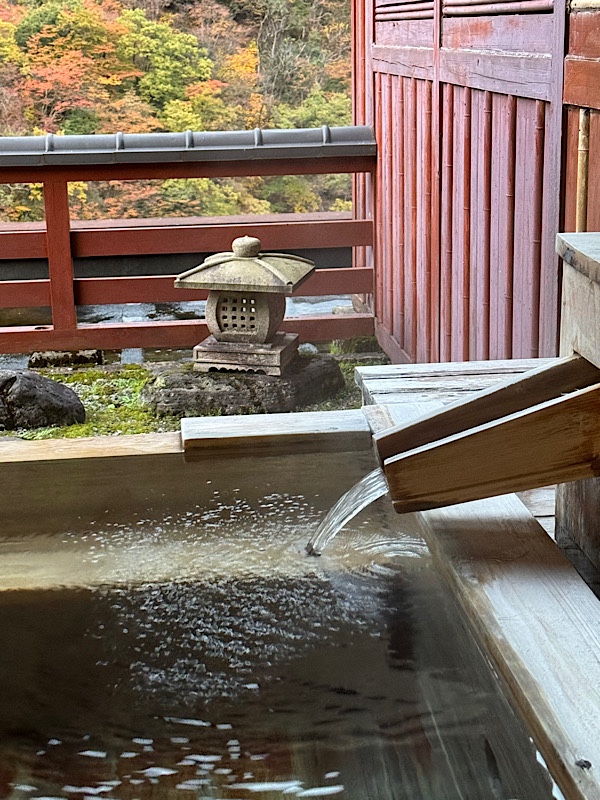 Back inside off the vestibule, (yes there is an entrance space that is most aptly described as a vestibule!) is the interior actual bathroom area… which consisted of three more rooms! A dressing room, a separate toilet and another shower and cypress bath area.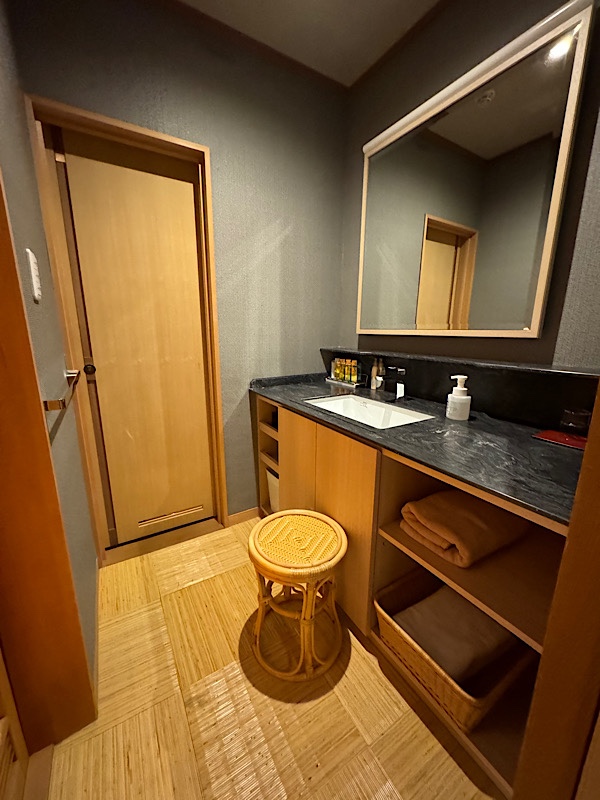 This bath is set into the floor and fully 70cm deep. The whole space is made of our cypress and smells amazing.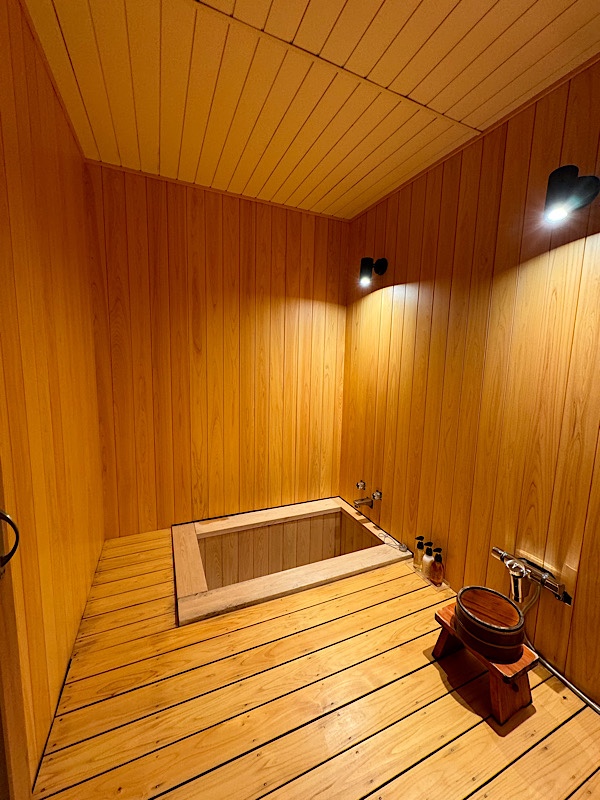 After our dip in the onsen we caught up on some emails etc for a while until it was time to go to dinner – which was being served down the hall in a lovely private dining room.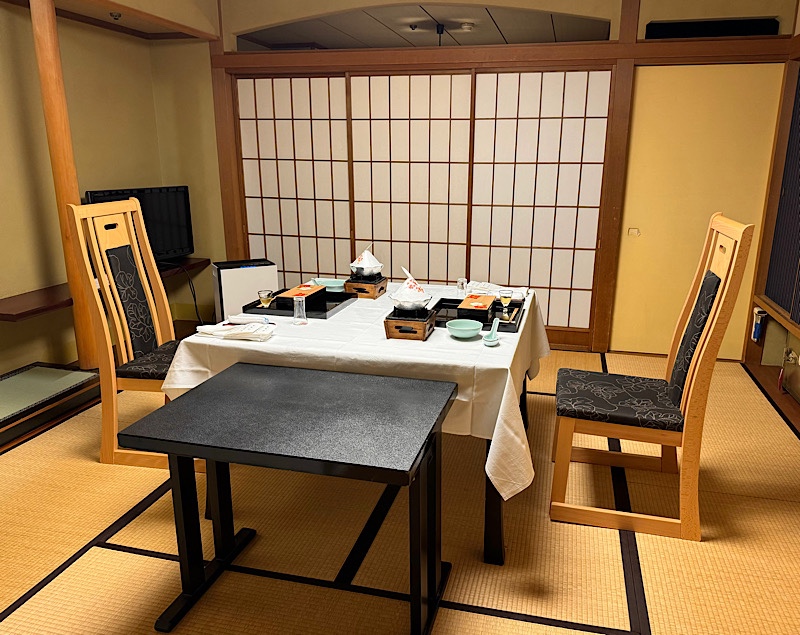 Our meal consisted of some assorted amuse bouche type things – one of these was tofu with a walnuts in an unknown but delicious sauce, another was some pickled something or other with some Imari, and the third was a mushroom tofu thingamebob that was fantastic.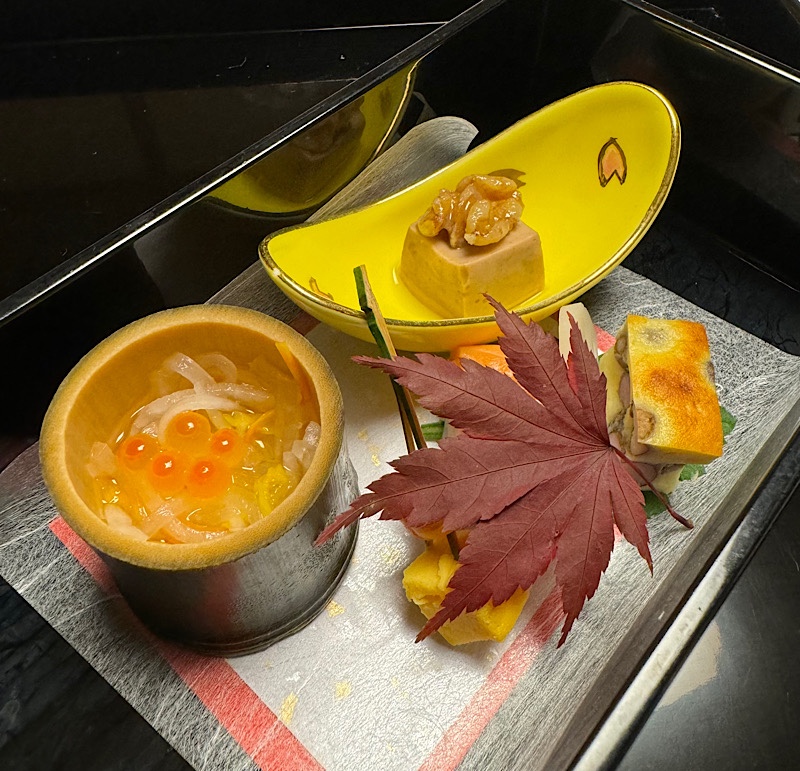 A grouper soup…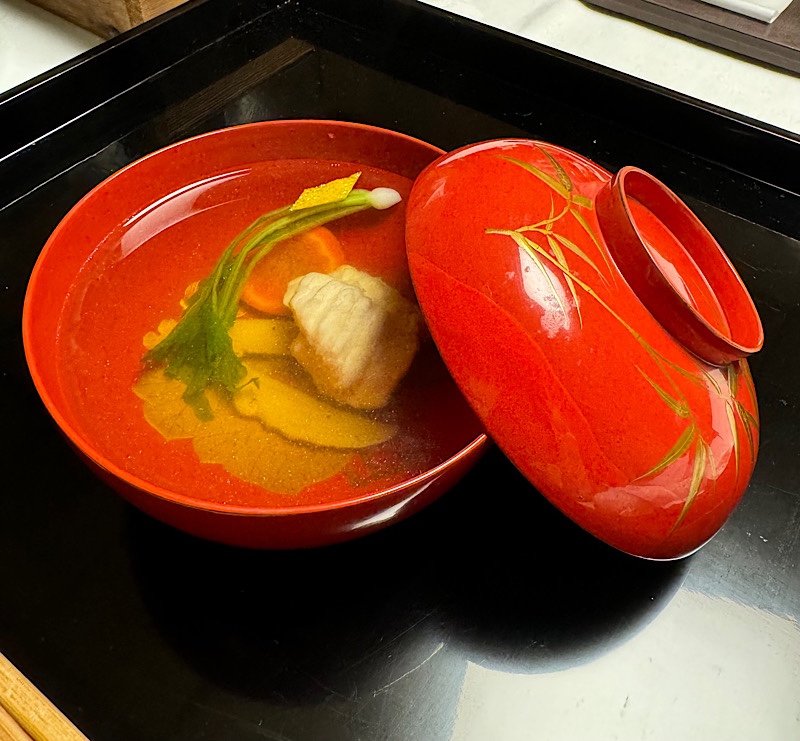 The personalised menu…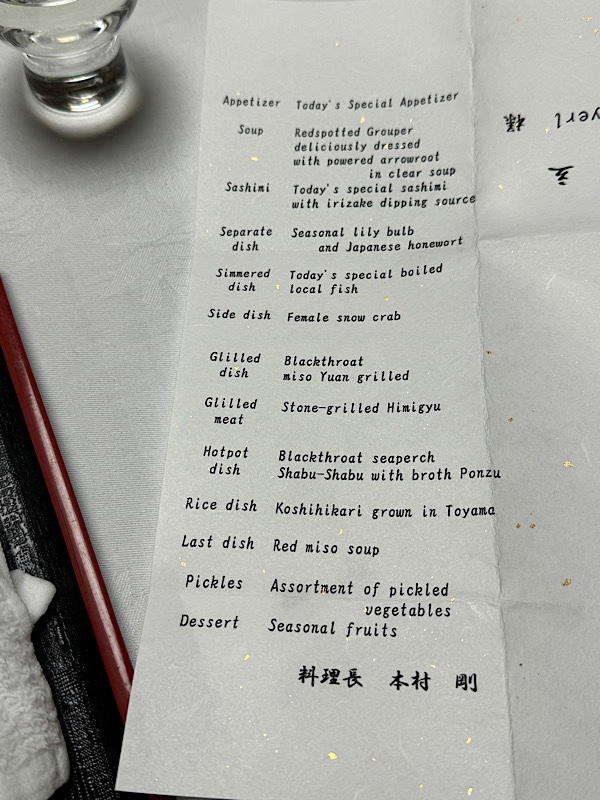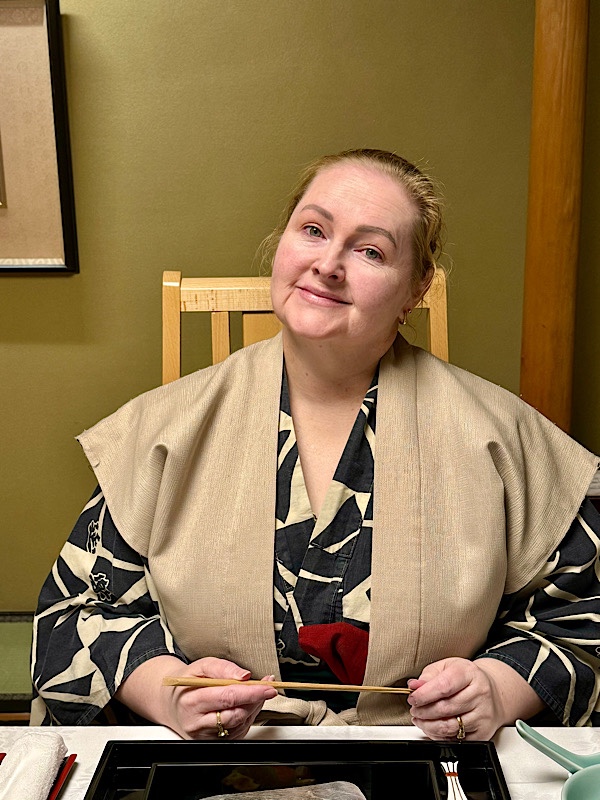 Lily bulb and some fresh sashimi served with irizake dipping sauce…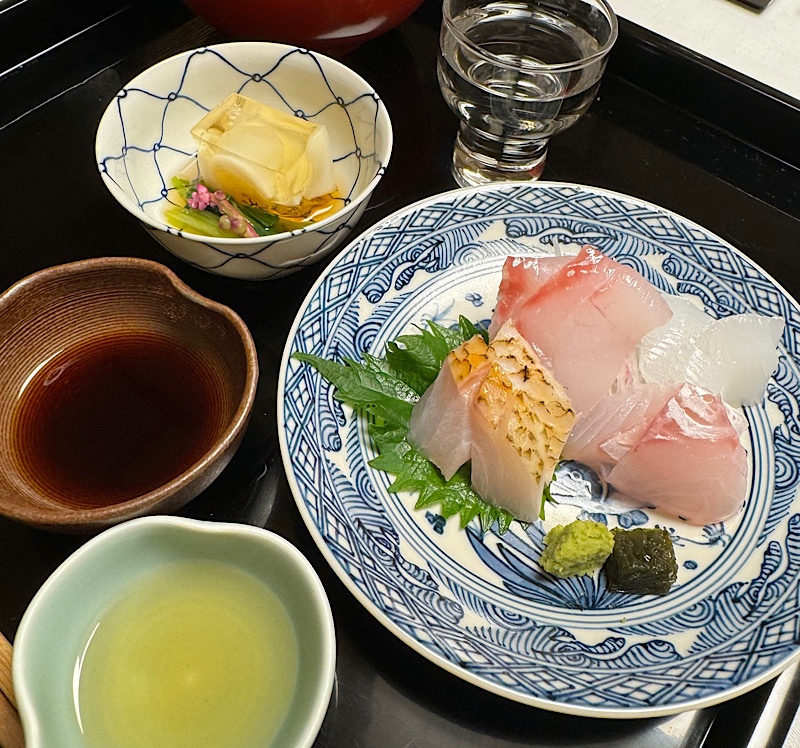 Accompanied by some sweet shrimp sashimi.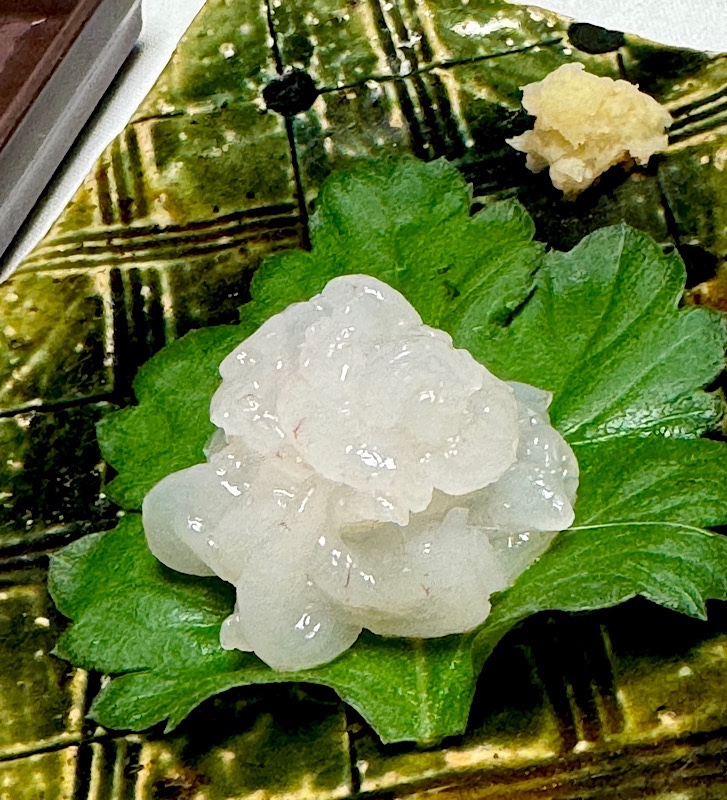 Then it was fish soup and some red rice…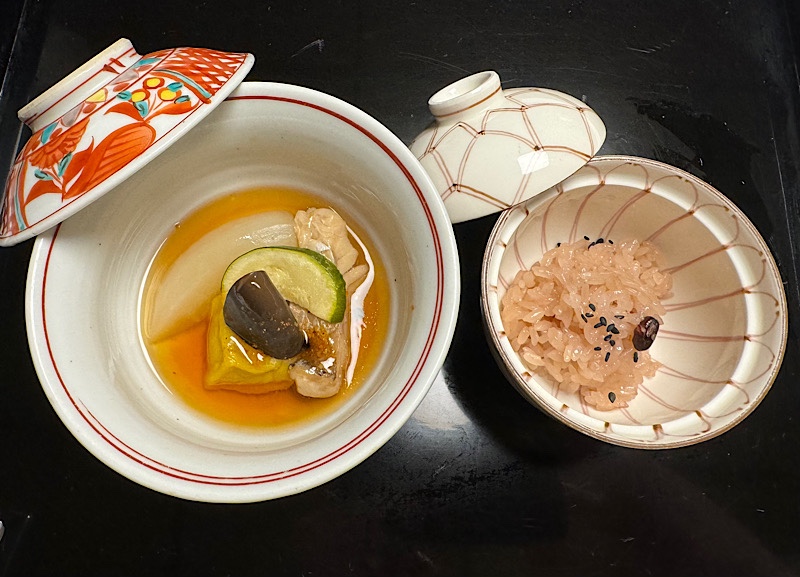 Female snow crab…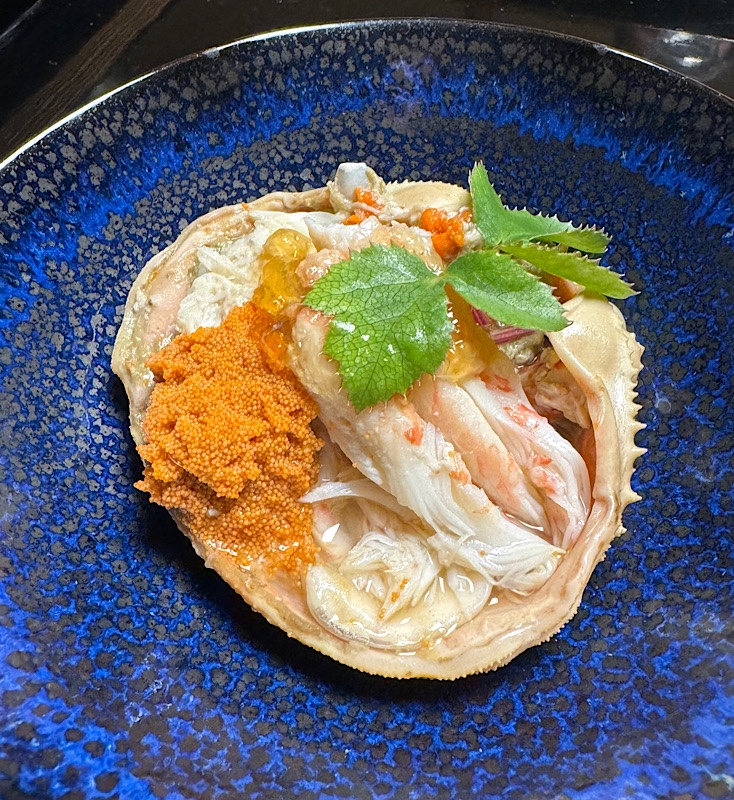 Karaage shrimp!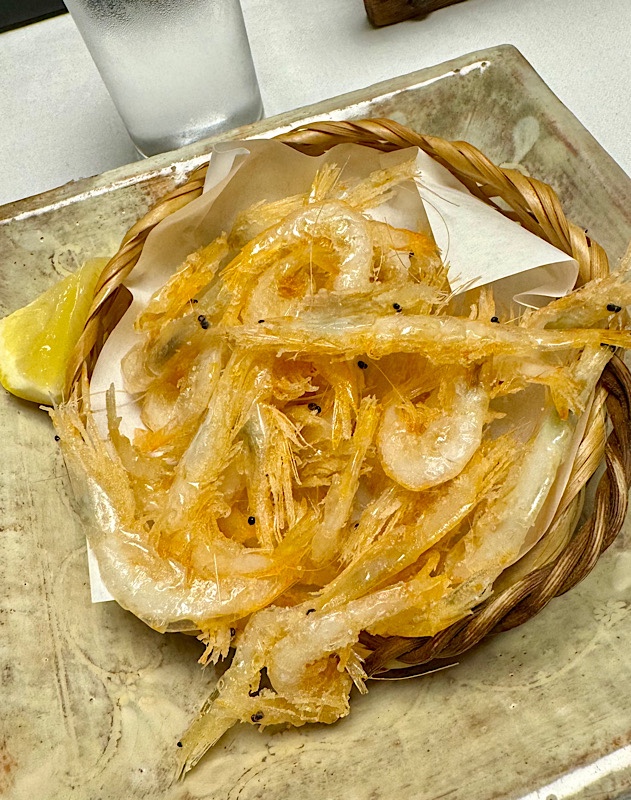 Grilled black throat fish with miso yuan and some heavily marbled waguy beef to cook on a black stone.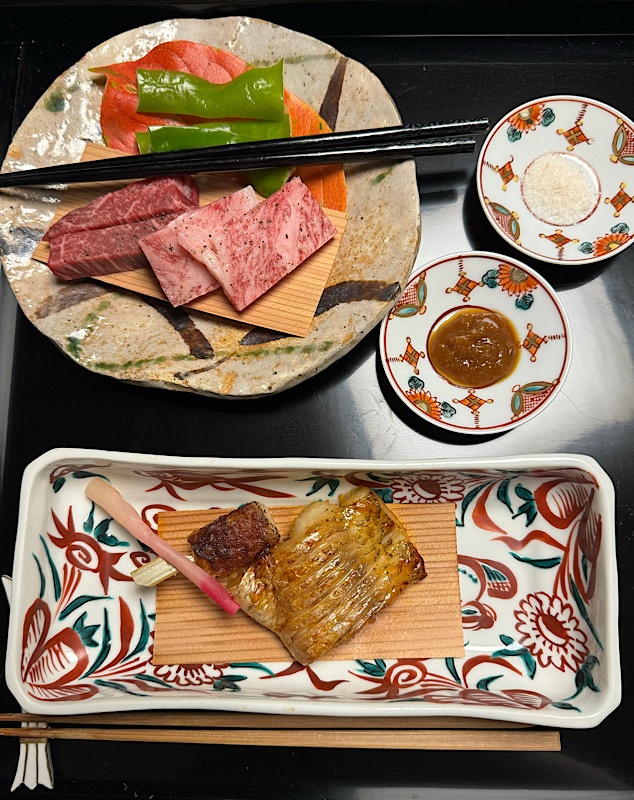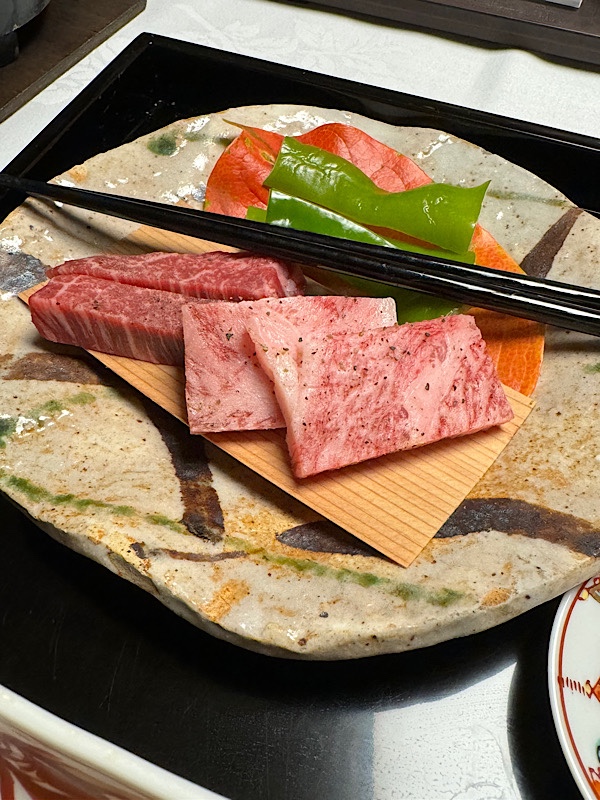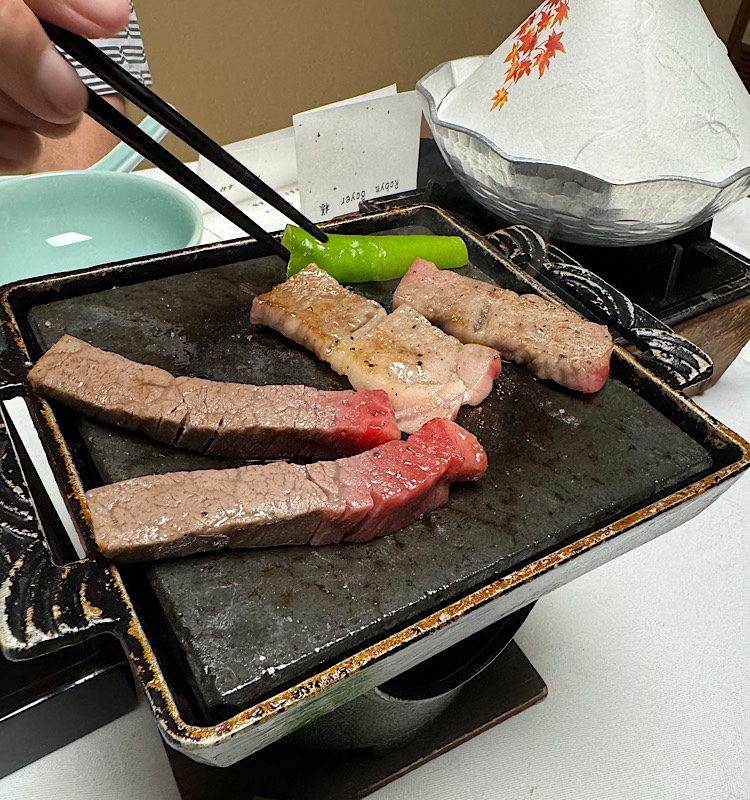 After that it was cod shabu-shabut time with some ponzu flavours.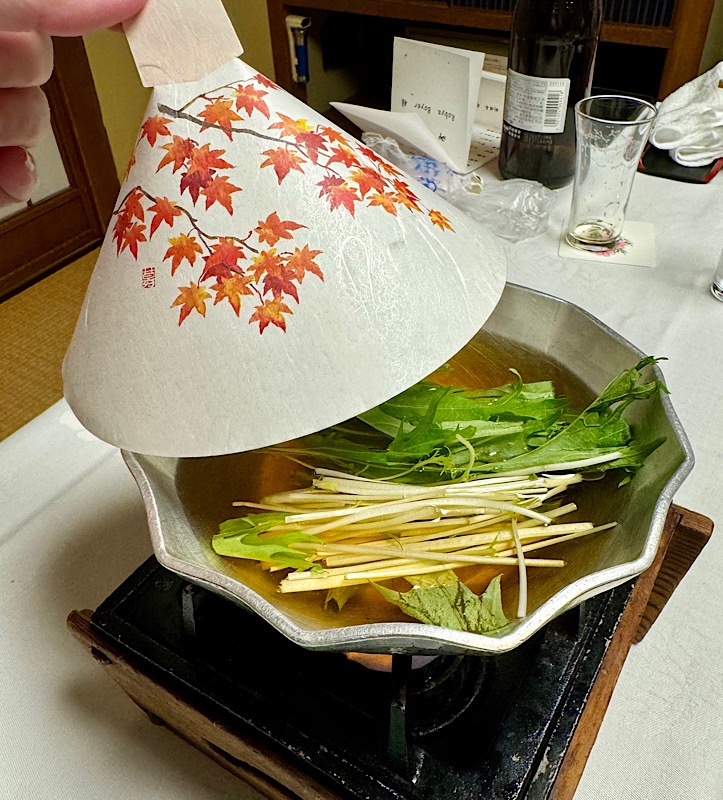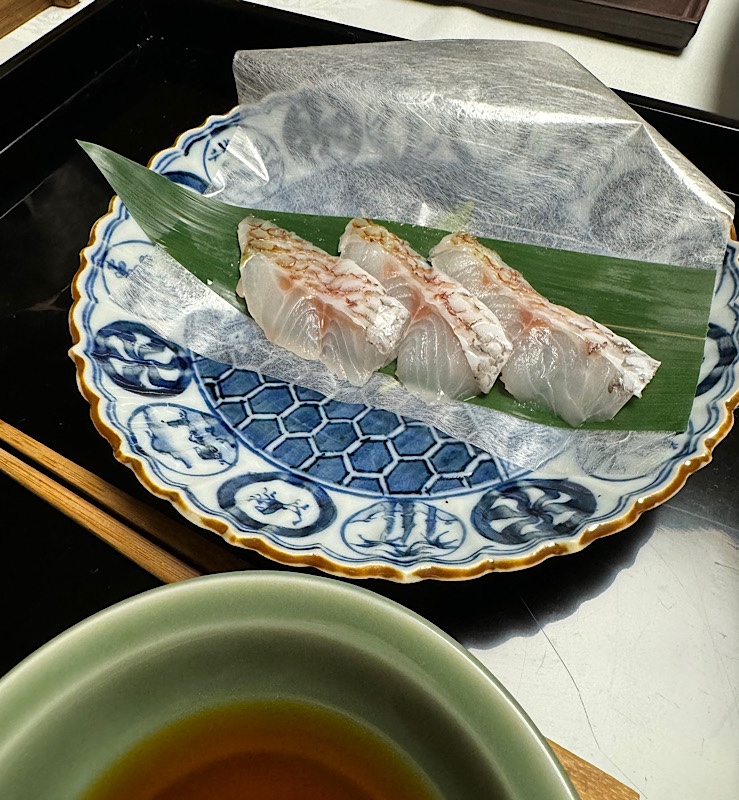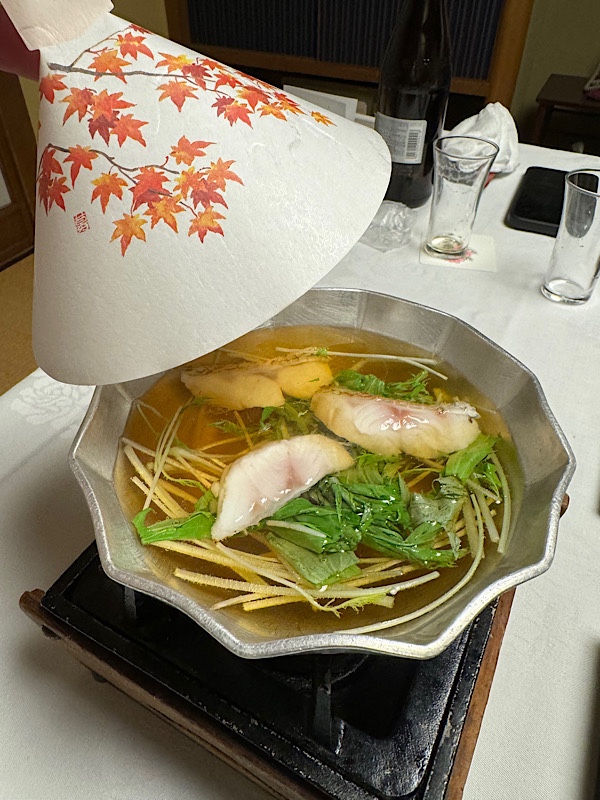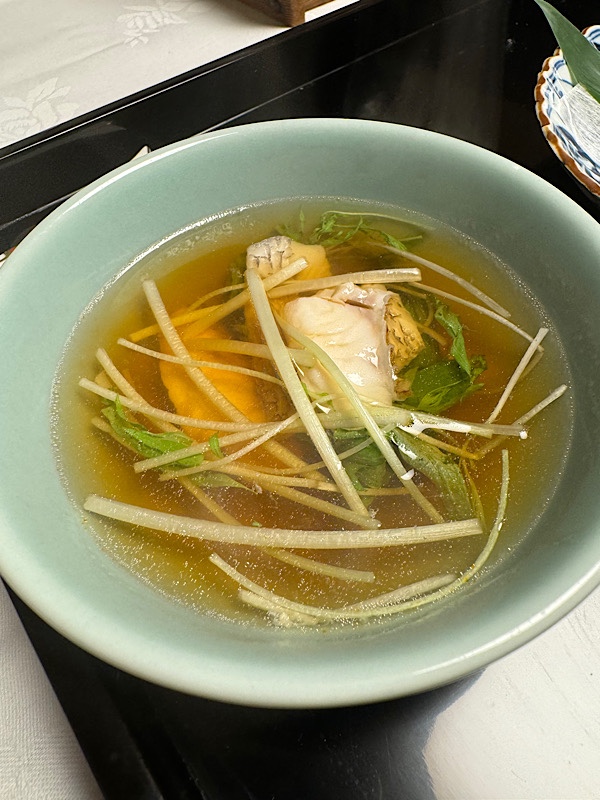 Then a small bowl of local Toyama rice (which apparently is some of the best in the country and explains why there are so many saké breweries around here) served with some red miso soup filled with mushrooms.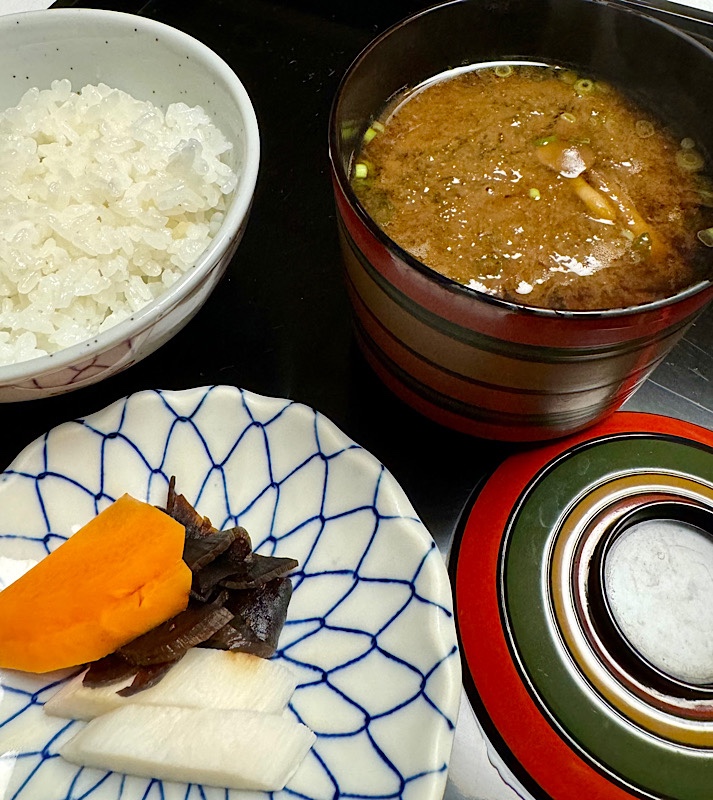 Finally topped off with some fresh fruit – I have to hand it to the Japanese, even though I come from the sub-tropics and fresh fruit is plentiful year round, the Japanese have amazing quality fruits.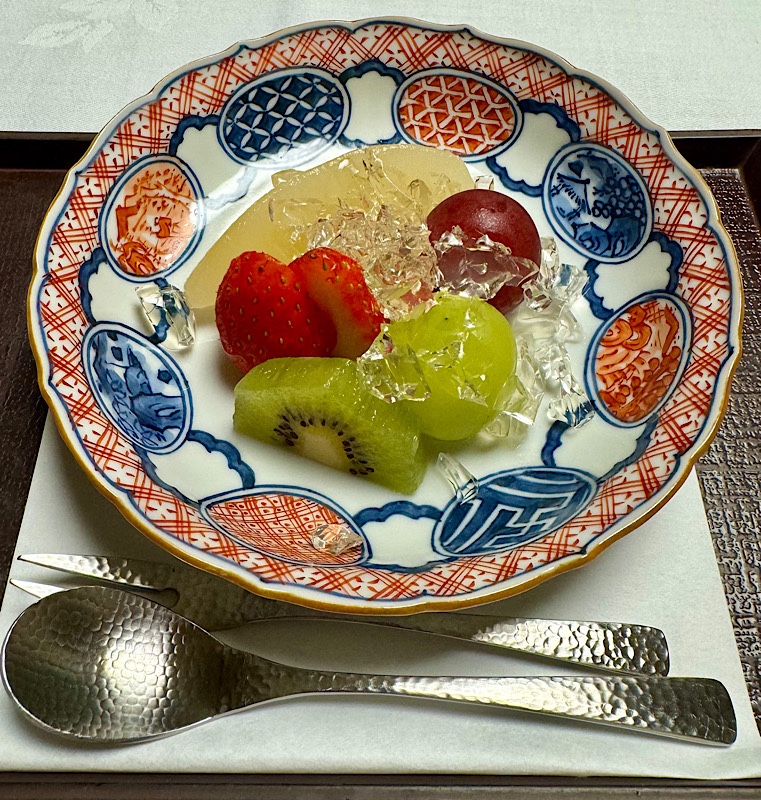 When we got back to the room, our attendant had made up our futons for the night and we let dinner settle and then hightailed it back into the onsen for another soak!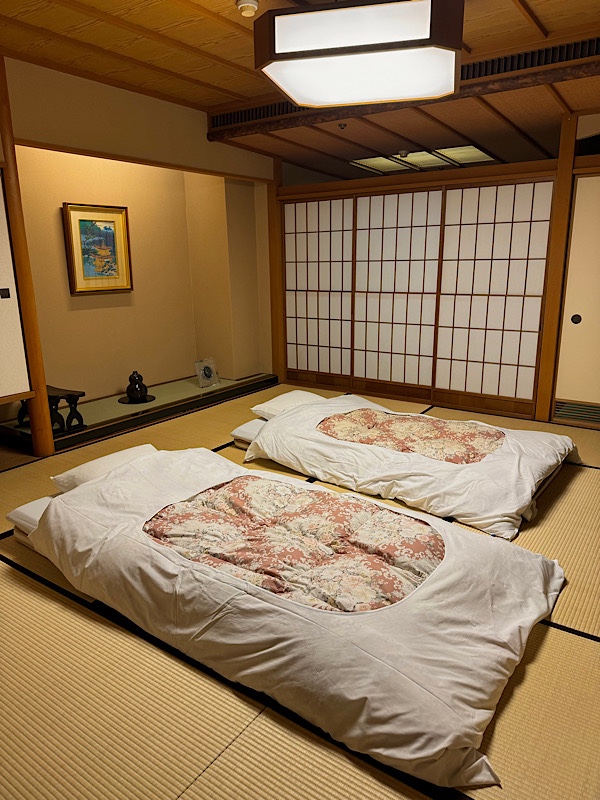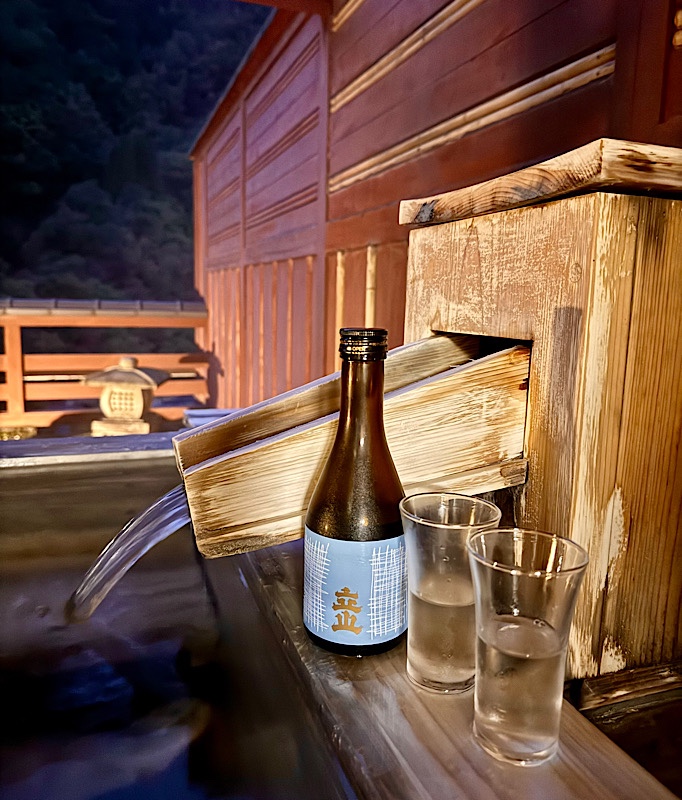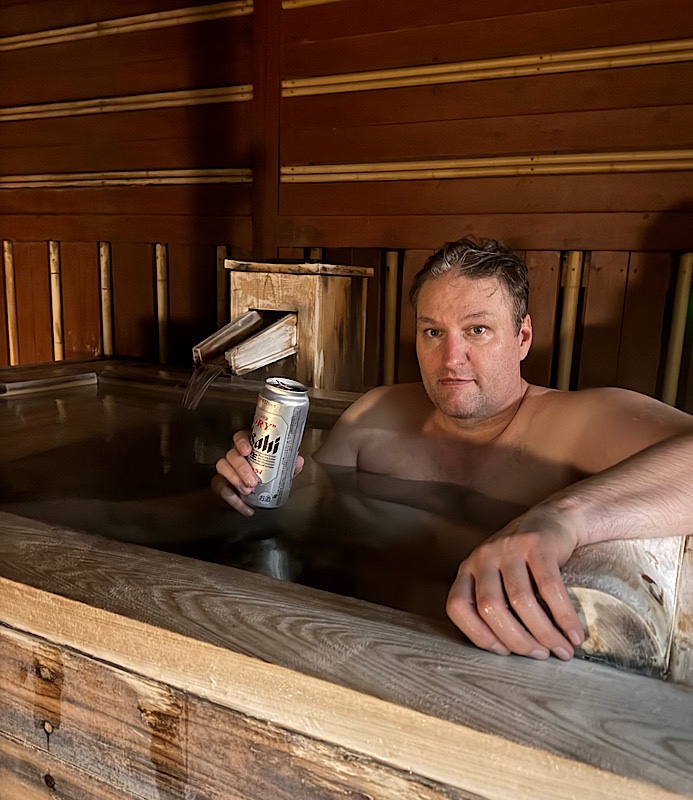 After just enough saké to sleep like a dead thing, we closed all the doors, turned off all the lights and there wasn't a single evil LED in sight! Darkness and the tranquil sound of the water in the gorge below… bliss!
Woke up feeling rested but a little stiff – these old bones aren't used to futon mattresses anymore – but nothing that a soak in the cypress onsen bath with this early morning view couldn't fix: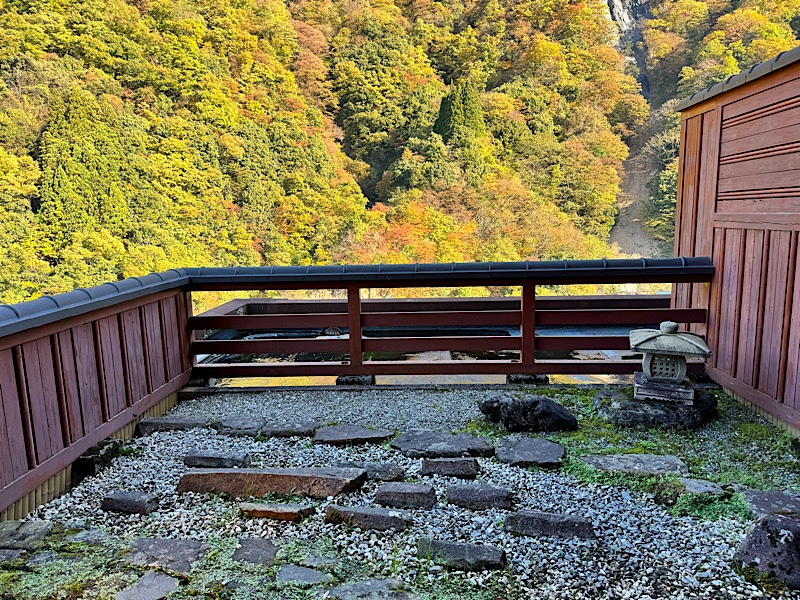 Then it was back to our private dining room for breakfast.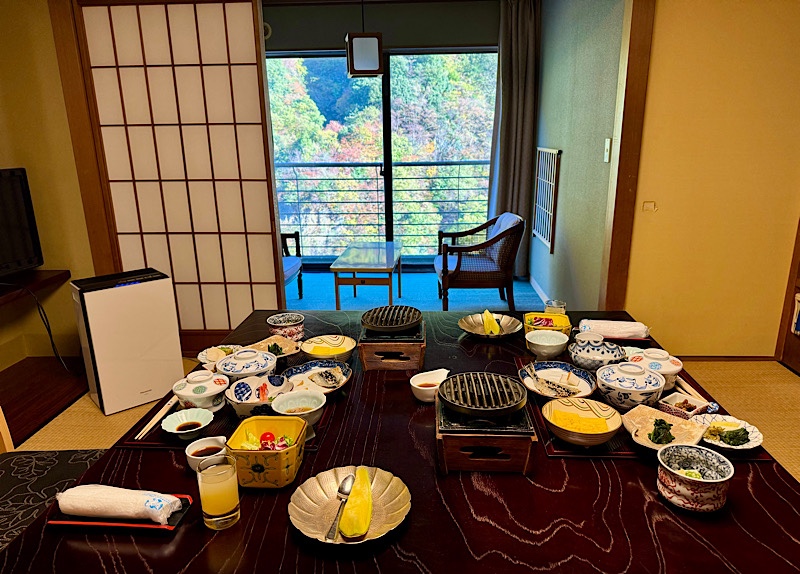 Breakfasts in these ryokans are nuts: grilled fish, tomago, salad, shrimp sashimi, tofu, fresh vegetables, rice, various pickles, miso soup, fruit, juices, green tea…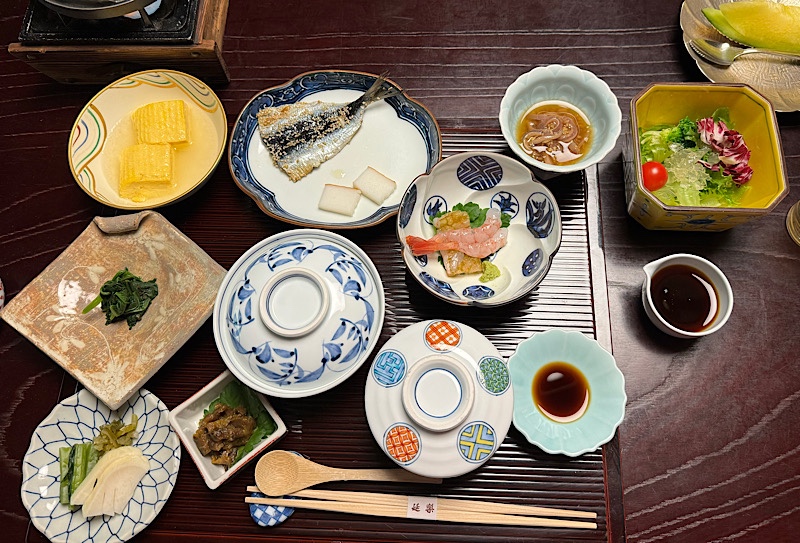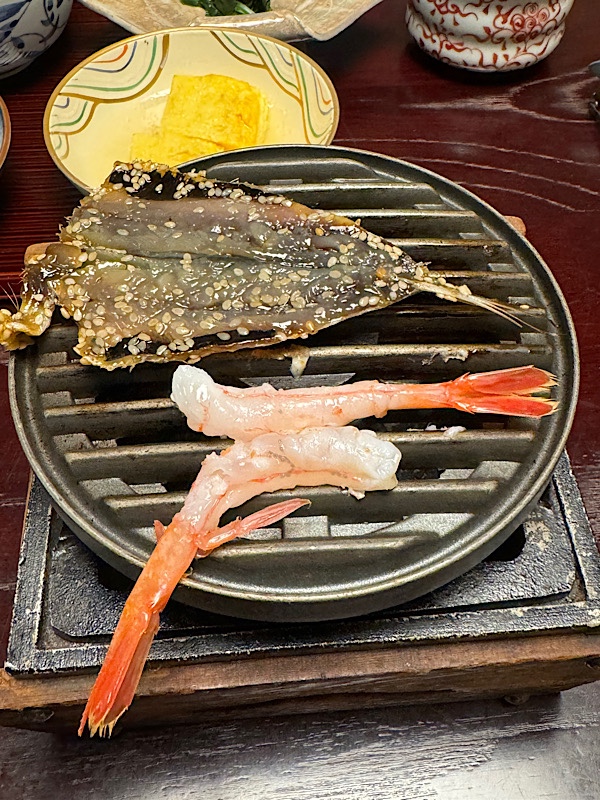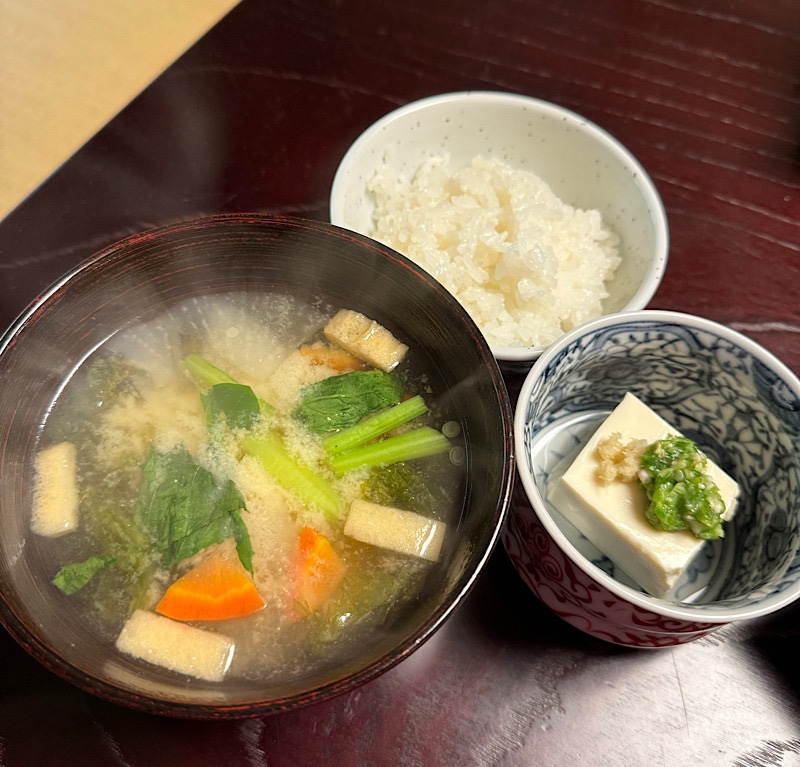 It was all delicious… I've eaten so many things this trip already that I have no idea what they are. Shortly after we went down to check out. The lobby was empty; check out that amazing custom carpet!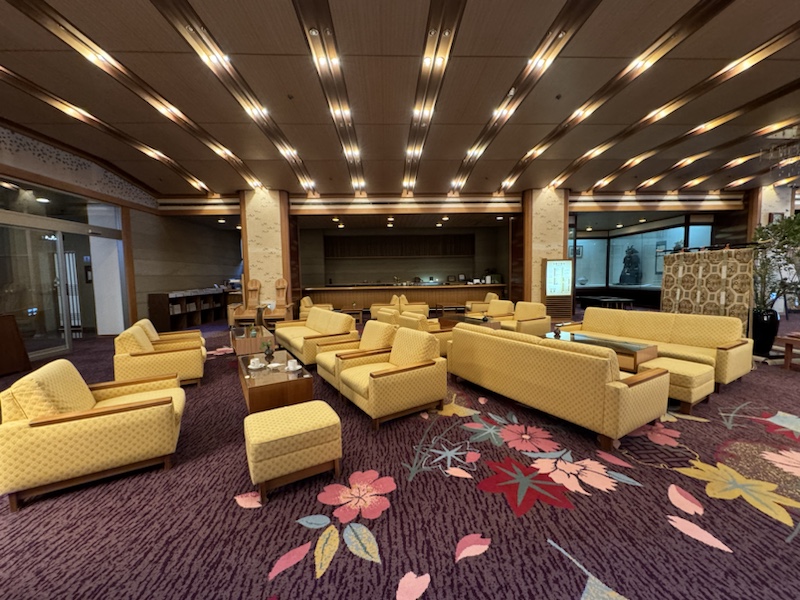 Outside the valet had bought around our car and packed all our bags for us. There were four staff members seeing us off, including these two gardeners who came down from 'winterising' this tree to say goodbye and bow as we drove out. 🙂