We set off not so bright and early this morning, after having quite a big day yesterday, and (stupidly it turns out) thought we'd go check out the Osaka Aquarium Kaiyukan… which is known for being the world's largest aquarium.  It apparently has an enormously deep tank with whale sharks in it, tunnels for viewing, and of course, my favourite part of any aquarium – an otter enclosure.  However, we forgot about Golden Week, and when we arrived we found this:   for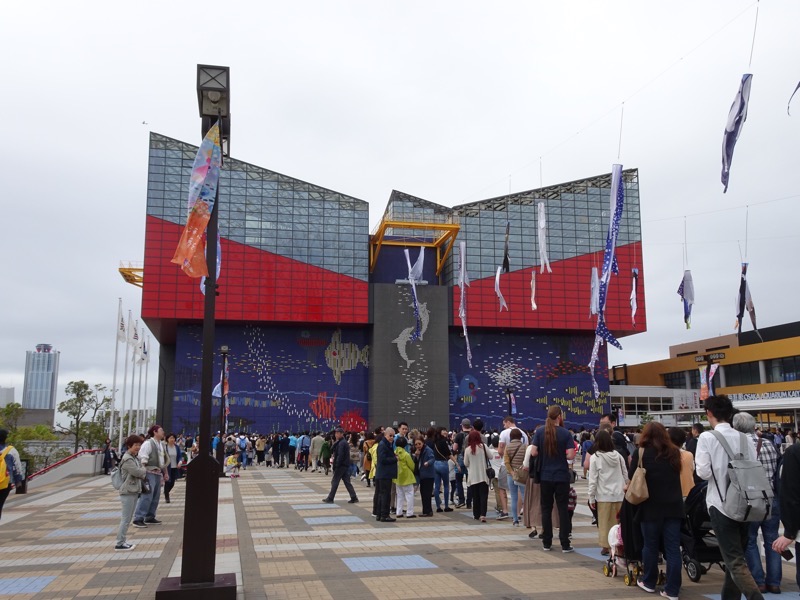 A queue that stretched for about 250m BEFORE it got to the Disney-esque rope lines that were organising visitors into an orderly squish while they waited to line up and buy tickets.  Well, as much as I love the fishes (probably most of which are pilfered from the Great Barrier Reef anyway) and of course the otters, there was no way I was standing in line for several hours to enter into exhibition halls full of overexcited children and semi-distraught, but amused, parents.  So we did an about-face and decided to head to an art museum instead.  So many little takoyaki stalls in/around the aquarium… come see the squids and jellyfishes, don't forget to eat some before you leave?!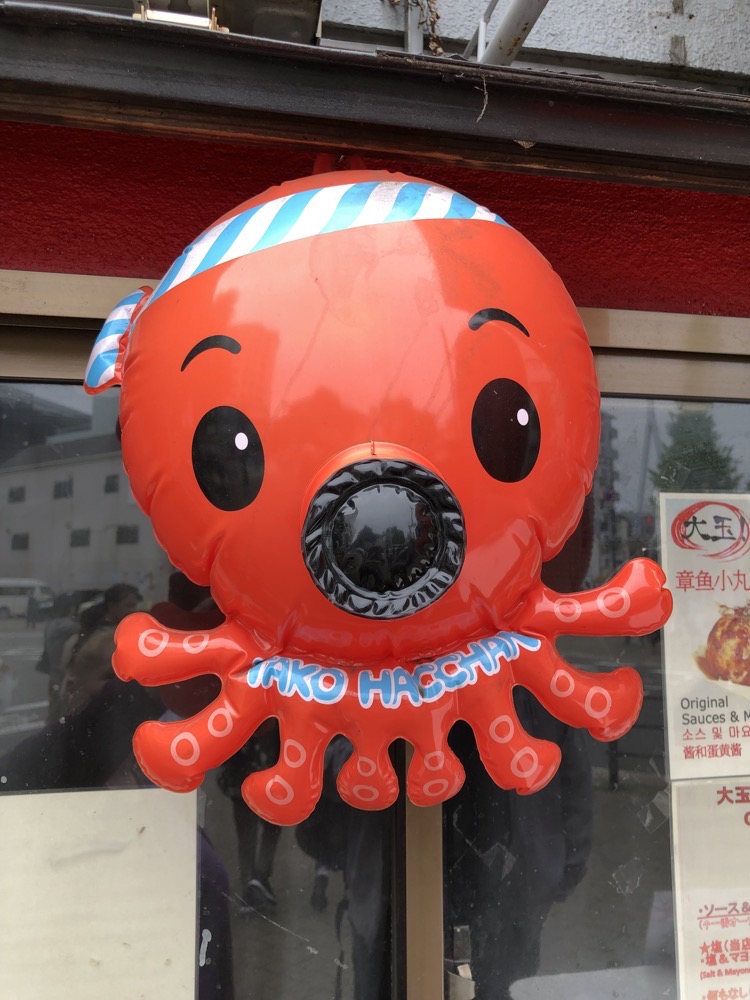 Given our late start to the day, we thought we would pop in for some lunch at a cute little curry place.  I love how you order a small curry and you end up with a pile of stuff to try, some of it recognisable, some of it not so much!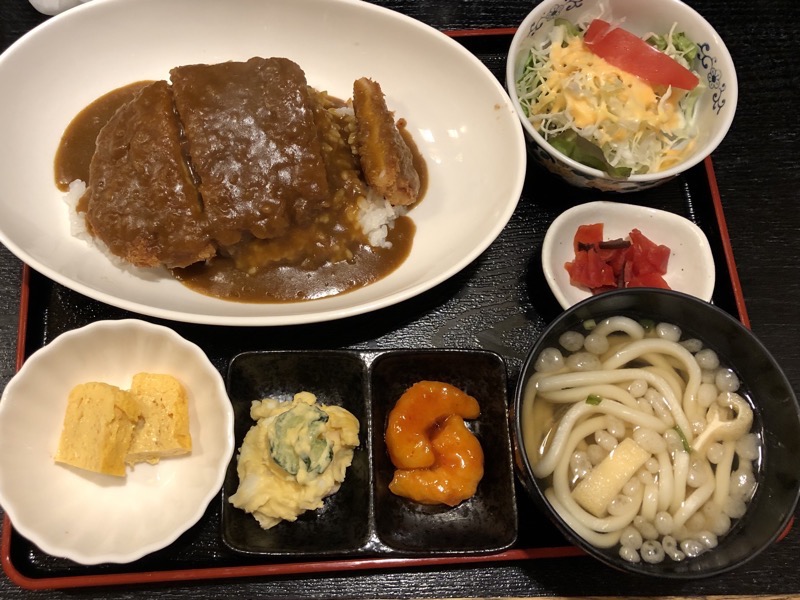 The Yuki Art Museum is a small gallery dedicated to the objects used in traditional Japanese tea ceremonies.  The Japanese tea ceremony, or the Way of Tea, is a cultural activity that involves a ritualized ceremonial preparation of matcha, a powdered green tea. This museum house many important Japanese cultural objects, predominantly from the Edo period (approximately 1600-1870), relating to the tea ceremonies (And yes! it was much quieter and more pleasant here than at the aquarium!)
Bamboo tea scoop from the late Edo period, c.1850s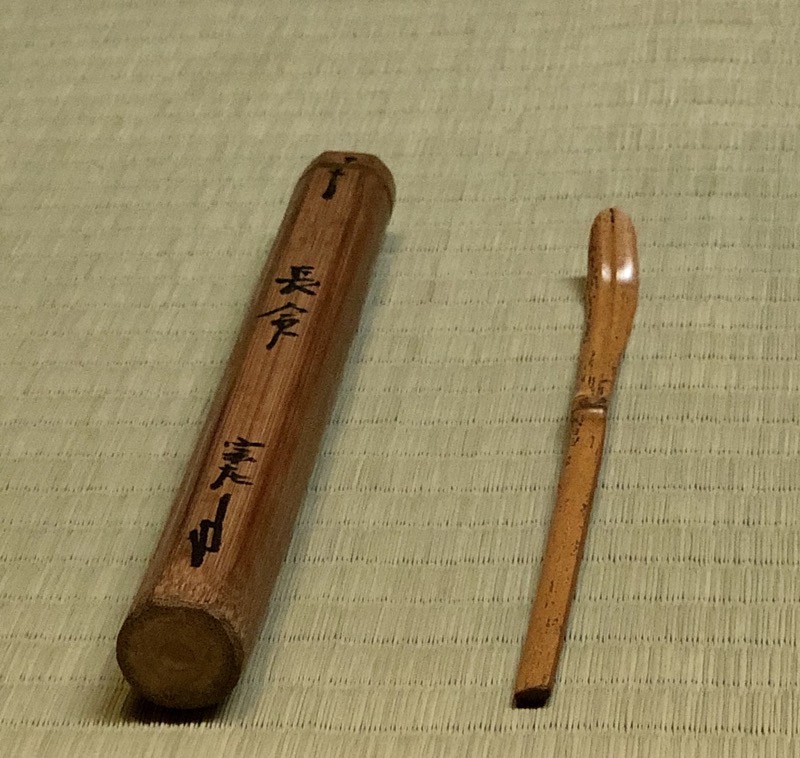 Gour used to bear hot water, late 1800s.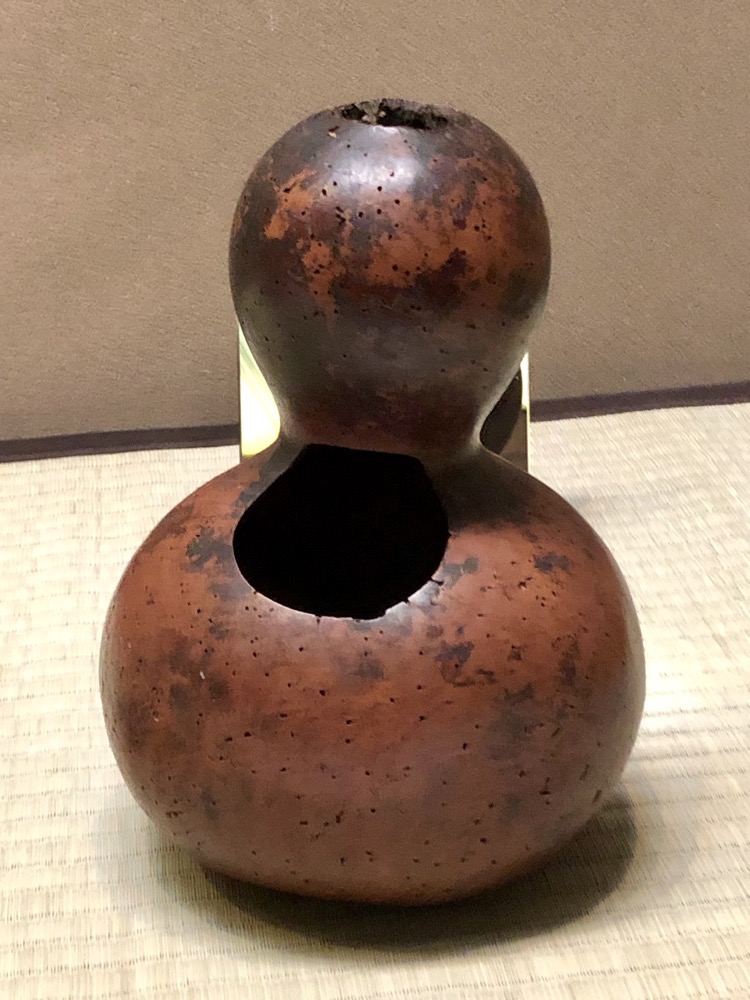 Water jar, Ryukyo-Suisya (Willow bridge and water wheel folding screens design) Ninsei studio, also Edo period, 17thC.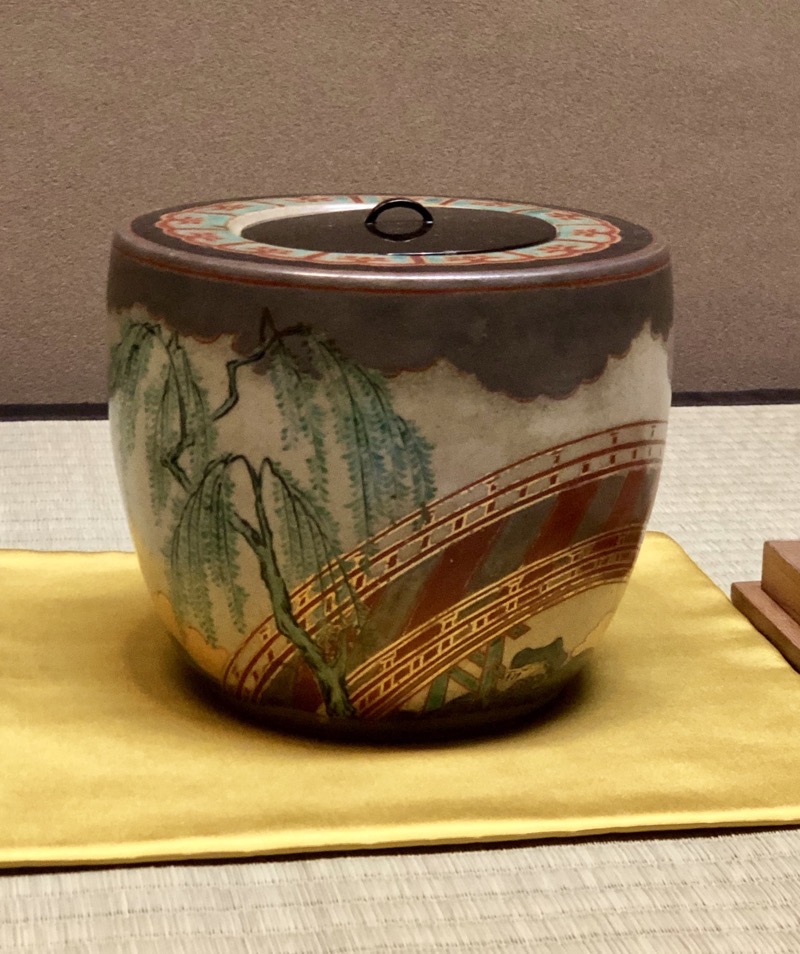 Water kettle – Yoho (square) type, by Yojiro. Muromachi period, 16th C.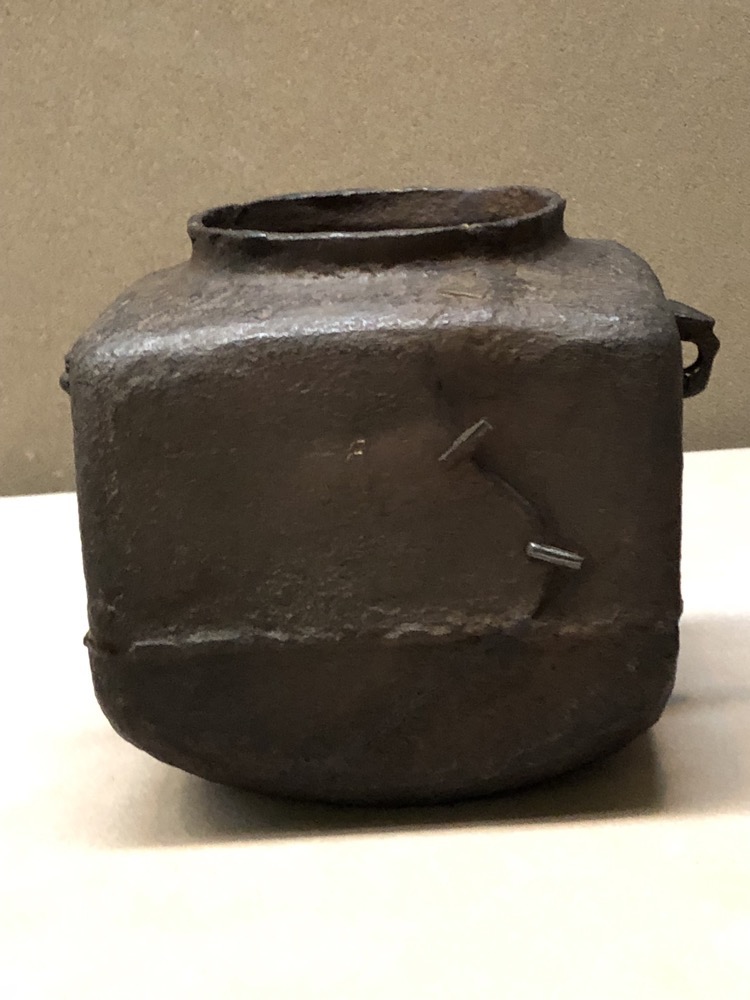 Tea bowl and dishes used in Japanese tea ceremony.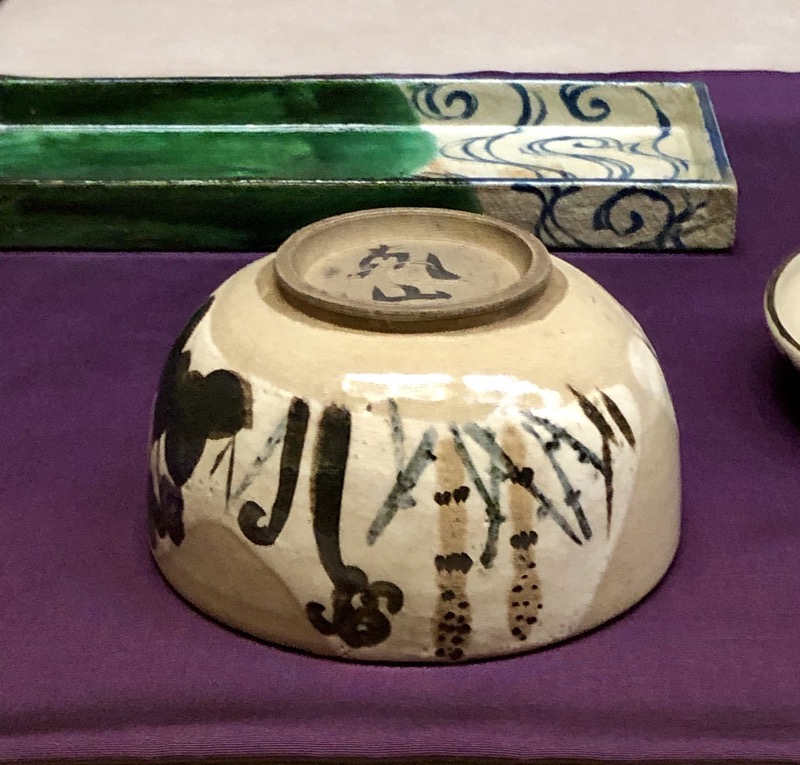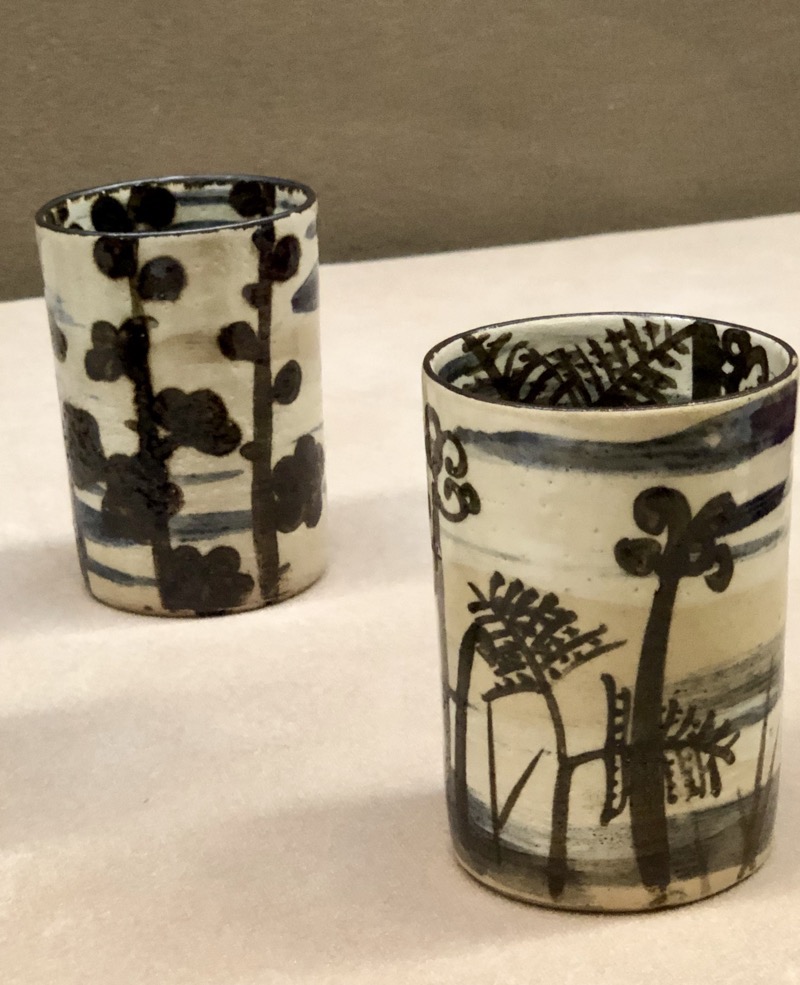 Tea bowl, mountain and river design, late Edo period, studio of Kenzan, c.1860s.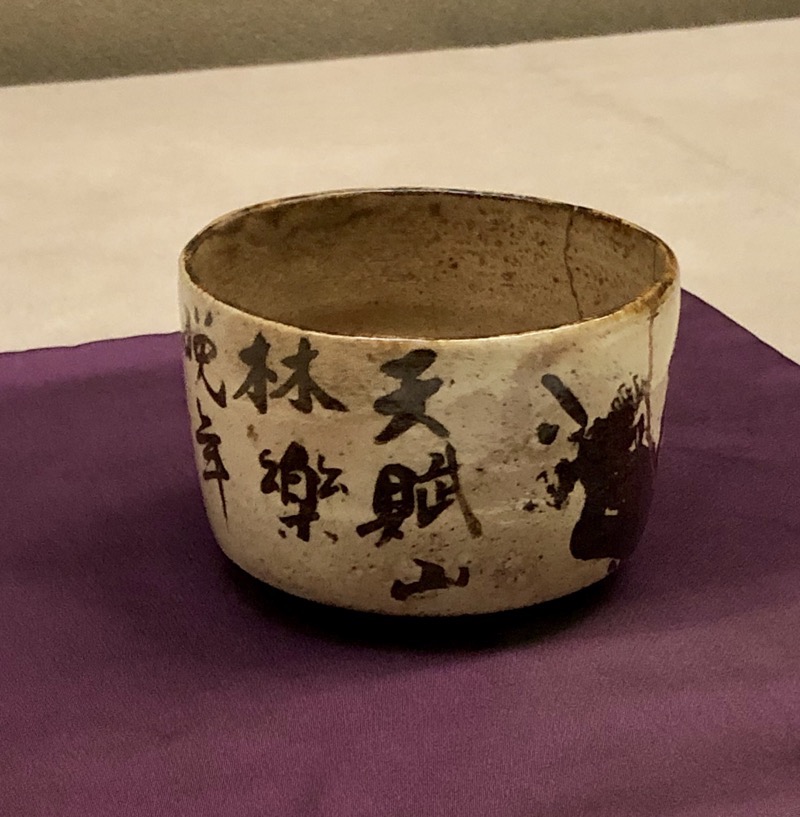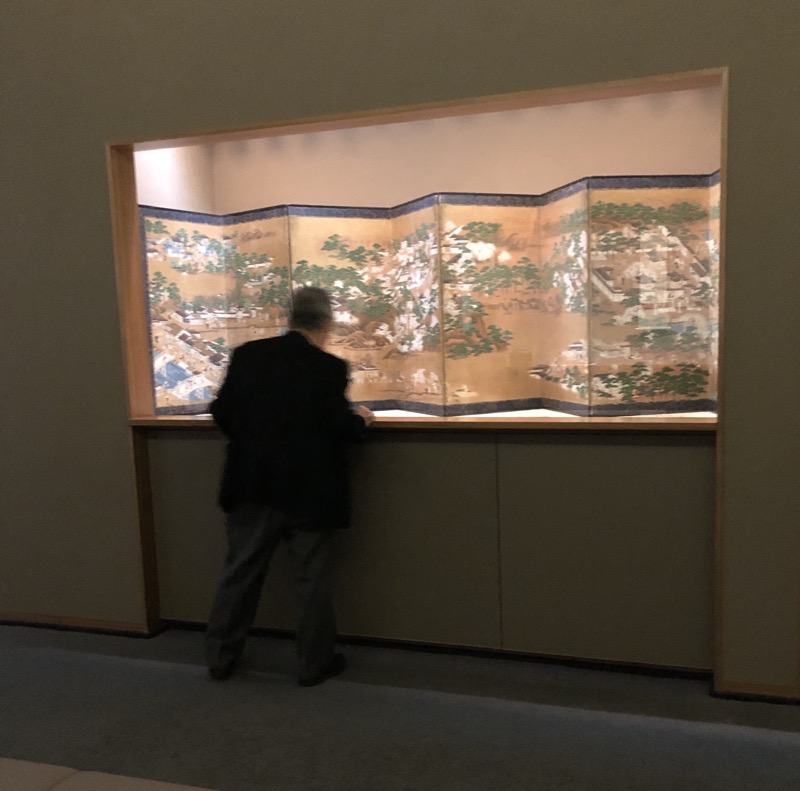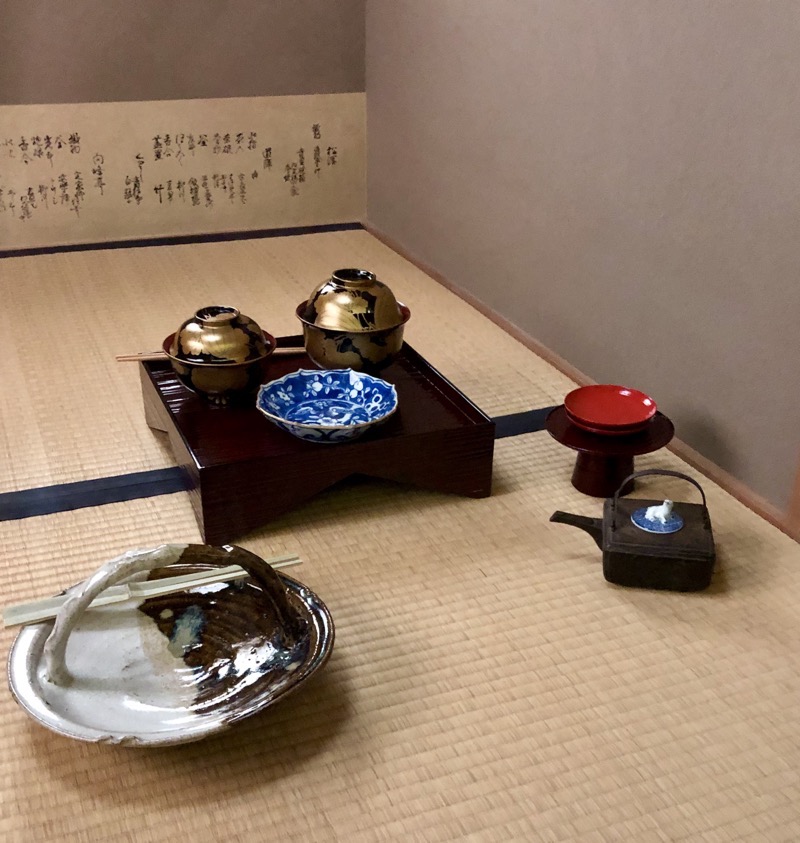 Intricately pierced lacquerware trays, late Edo period 19thC.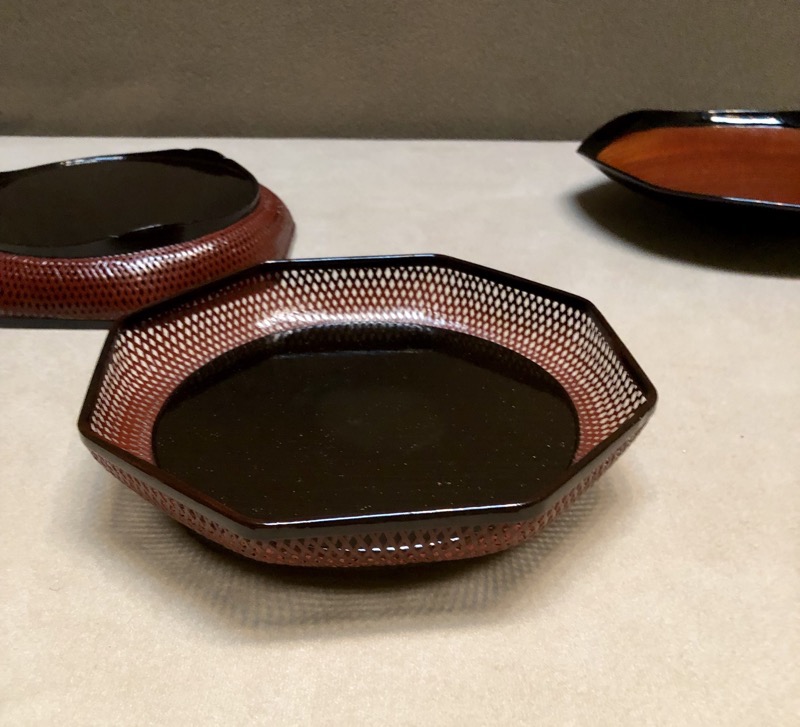 Tea caddies, Katatsuki (square shouldered type), Seto ware known as Shunzan-Asei, Edo period 17th C.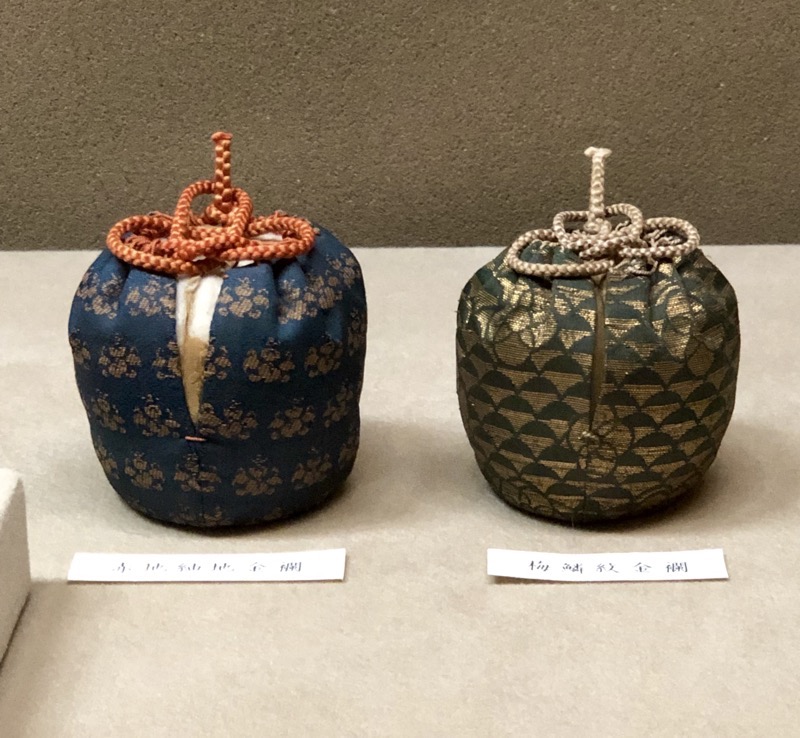 The objects at this museum were fascinating – they hold a unique place in Japanese cultural history, and you can picture the meditatively quiet and solemn ceremonies they would have been used in. Unfortunately, there were not a lot of plaques with English content and no English guidebook, so I feel I didn't get as much information from the visit as I had hoped.
Anyway, onwards and once more into the fray – after the quiet contemplation of the Yuki Art museum, we made our way to Shin-Osaka and the Osaka Pokemon Centre… now the aquarium was a madhouse and this place – while lacking a two-hour long queue to enter – was equally manic on this public holiday shopping day.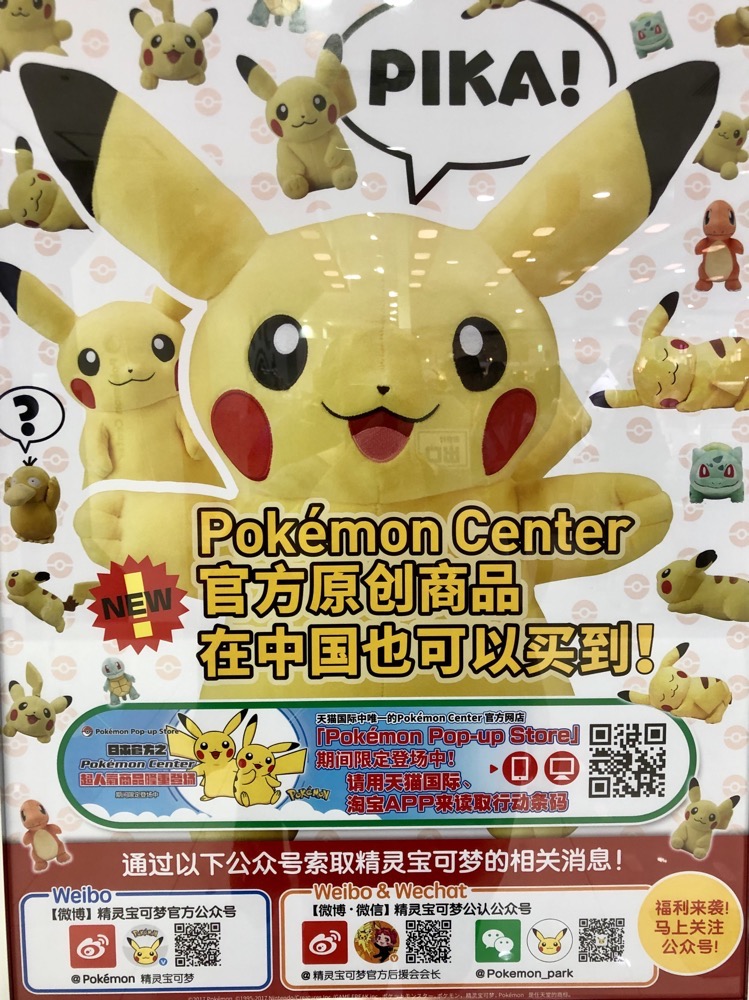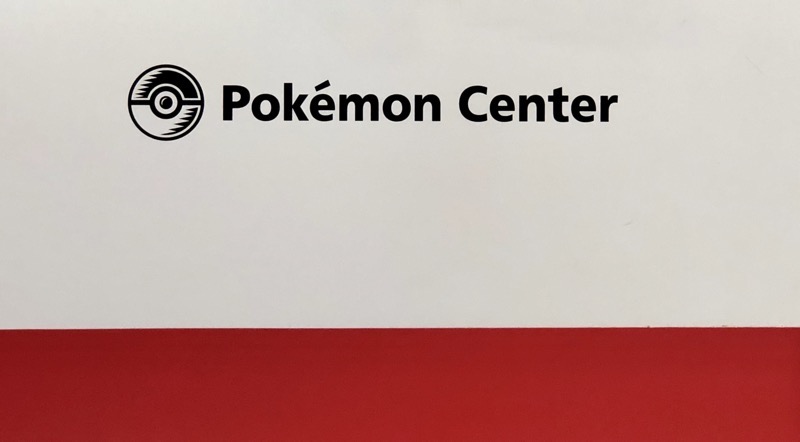 So much plush – must resist the urge to tidy it!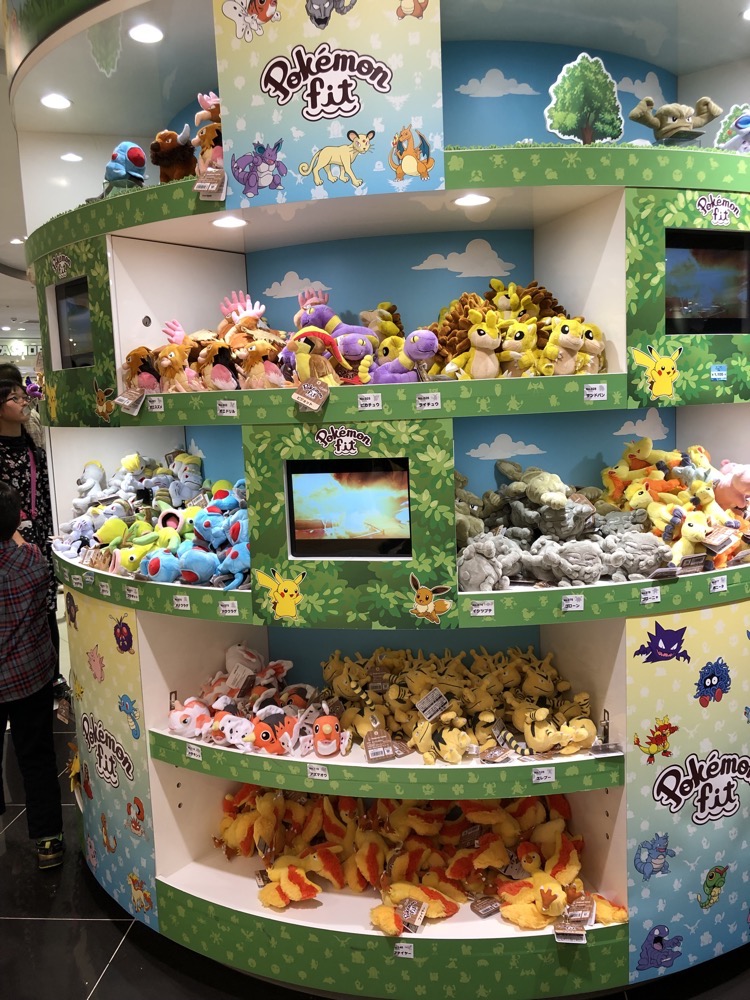 This Pokemon Centre appears to be the same as the Tokyo one, though slightly more toys and stuff crammed into slightly less space.  I feel like Nintendo are really missing opportunities to properly merchandise their crap though.  Most of their stuff is aimed at small kids, yet it's overpriced and usually quite poor quality.  The whole thing feels a bit weird, especially given the global popularity of Pokemon Go.  Most small kids lost interest in Pokemon Go fairly quickly – you need to be mobile and have lots of time out of the house to be effective to play it… many kids relying on parents to ferry them to battles and events eventually gave up. The result of which is that the average Pokemon player seems to be in the 20s-40s and they effectively walking wallets… but come in here, and there is very limited merchandise aimed at this audience.  I'm quite surprised at this oversight, as Nintendo already have the perfect model in Disney to make sure they are covering all their bases and maximising their exposure and profits. It feels like they just don't known or care to cater to their older customers.*shrug*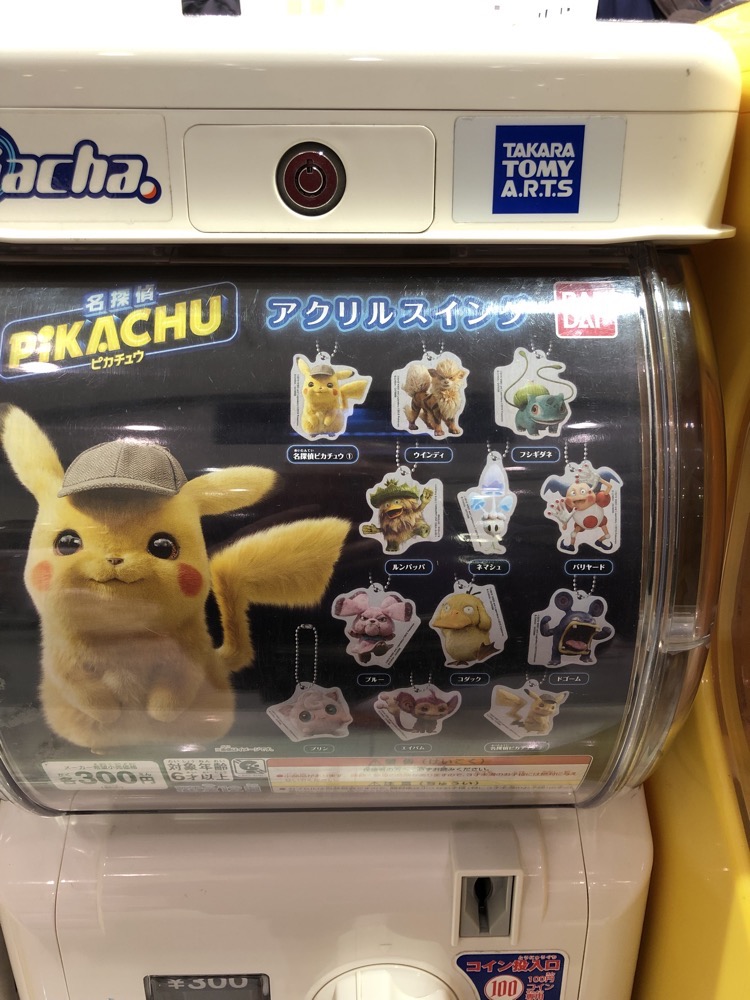 While we were at the Pokemon Centre, there was a Pokemon Trading Card game tournaments happening – there must have been 150 kids and adults all playing the trading card games.  Some having a lot of fun and smiling and not taking it too seriously, and some looking very studious.  Having never been to a game tournament like this, I thought it was very interesting.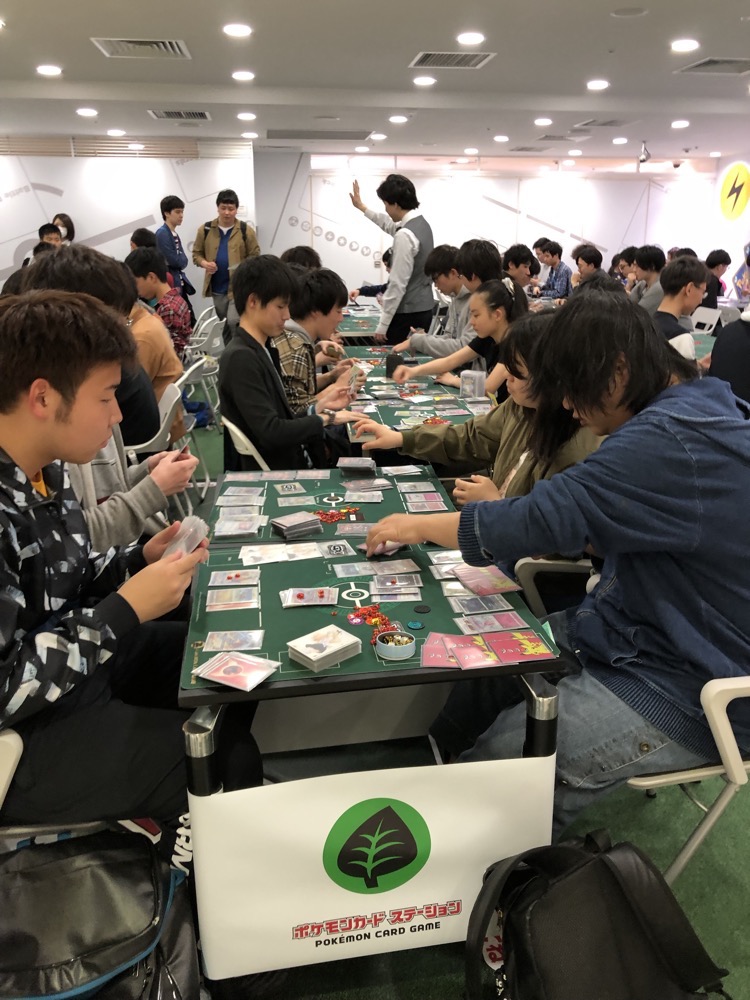 I have no idea how the game is played or what's involved, but I couldn't help but wonder if this little kid was kicking arse!  😉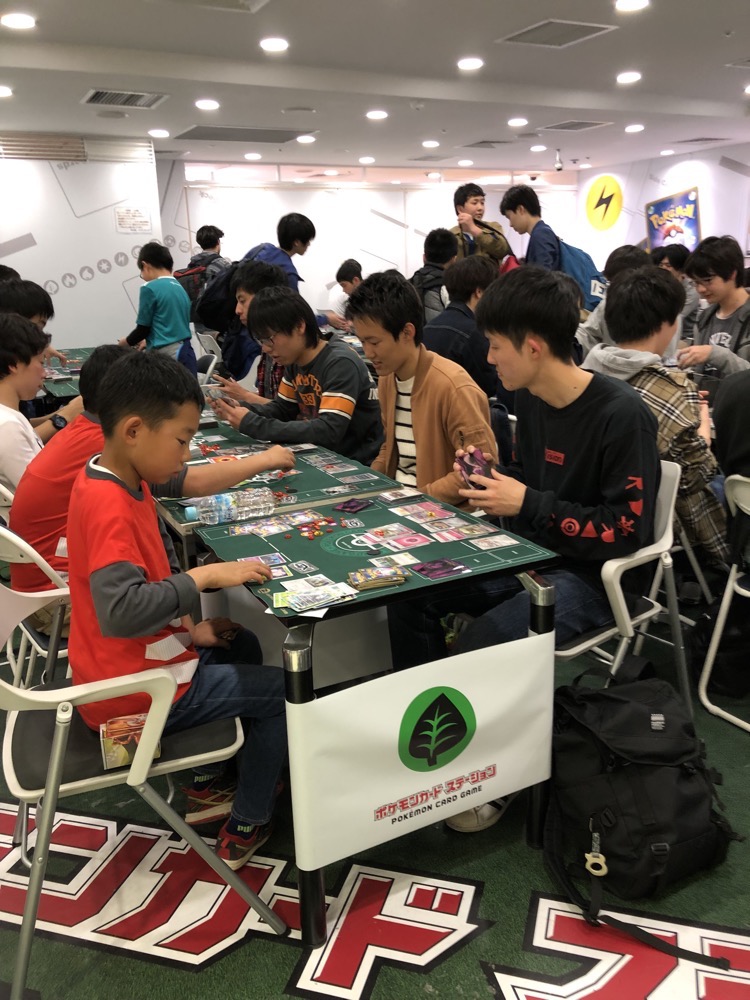 After this stop, we did some general shopping and ended up calling it a day.  Navigating Osaka in the crowds is somewhat harrowing at the best of times, navigating the trains during Golden Week is crazy – mind you, even though everywhere seems to be packed full of domestic tourists at the moment, everything feels orderly, friendly and super polite.  I can't imagine this many people being this well behaved anywhere else in the world. 'take