Quebec is one of the oldest European settlements in North America having been founded by French explorer, Samuel de Champlain in 1608 and is now often called the "Crown Jewel of French Canada".  Quebec is a city of romantic winding medieval streets with classic European architecture and beautiful plazas with monuments and perfectly picturesque streetscapes.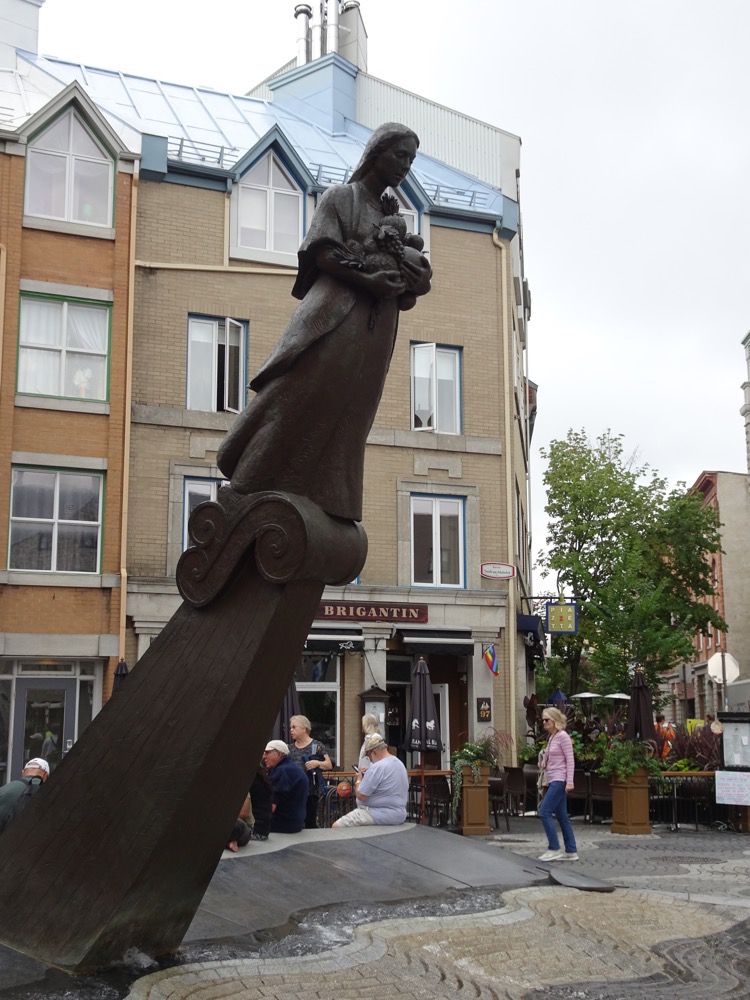 Some beautiful streets in the Lower Town near the Place Royale.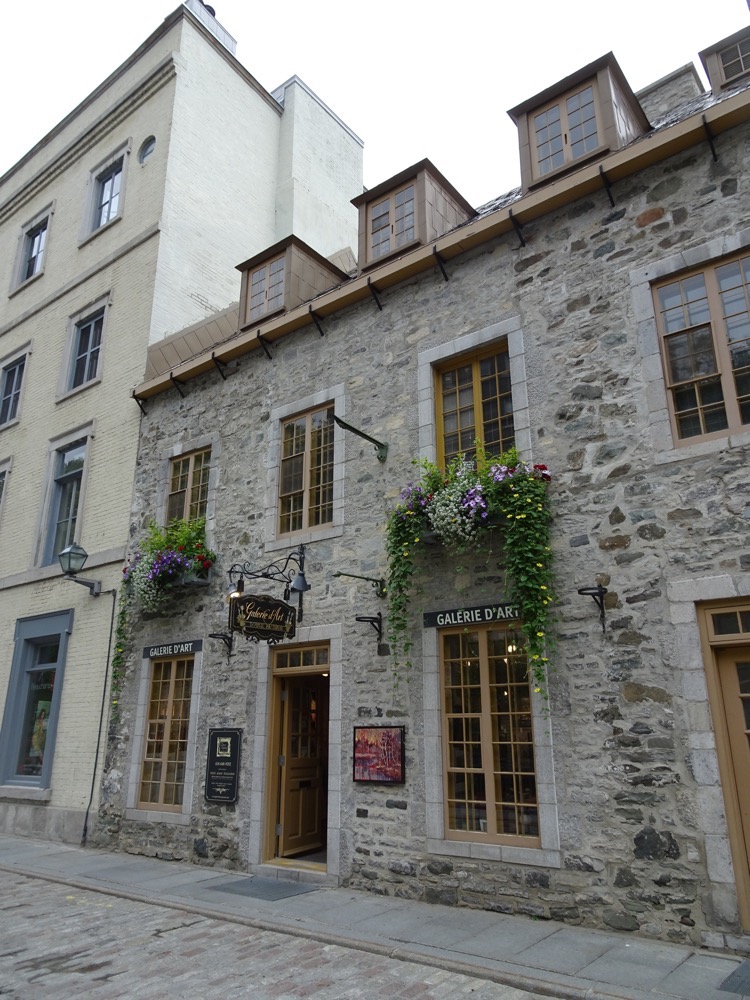 There are several large murals in this part of town.  Many depicting important local history.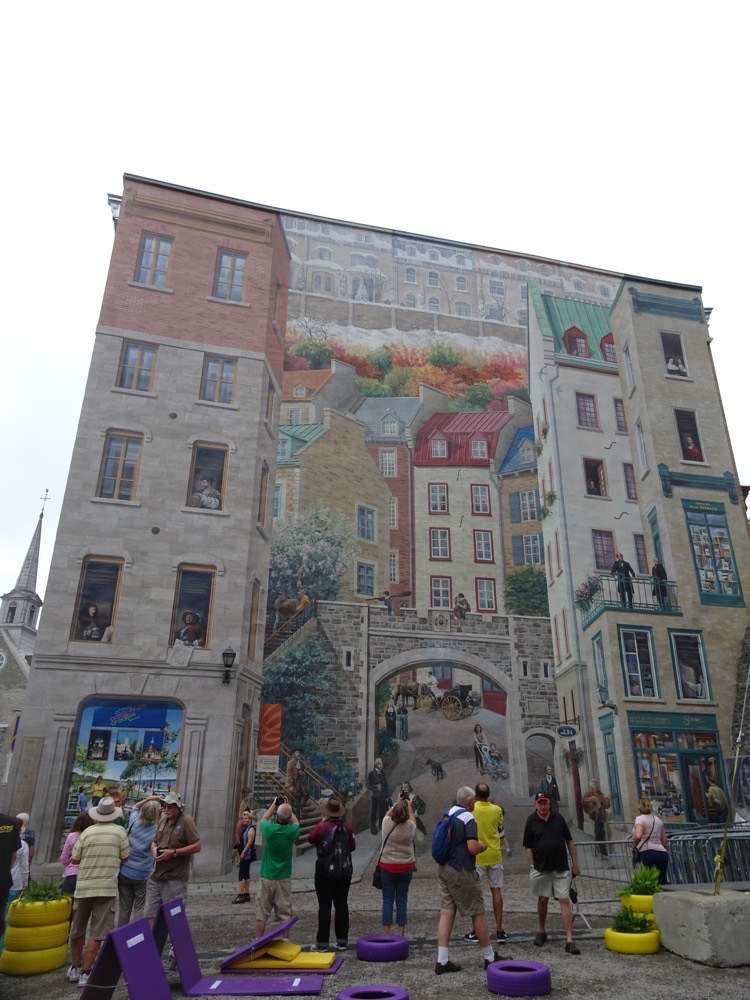 La Place Royale… a 400 year old plaza.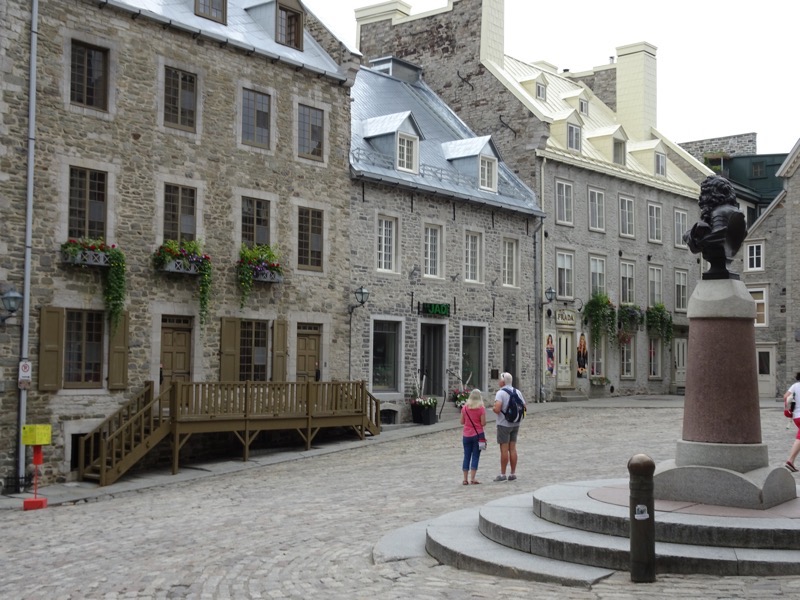 The Notre Dame de Victories cathedral in the lower town.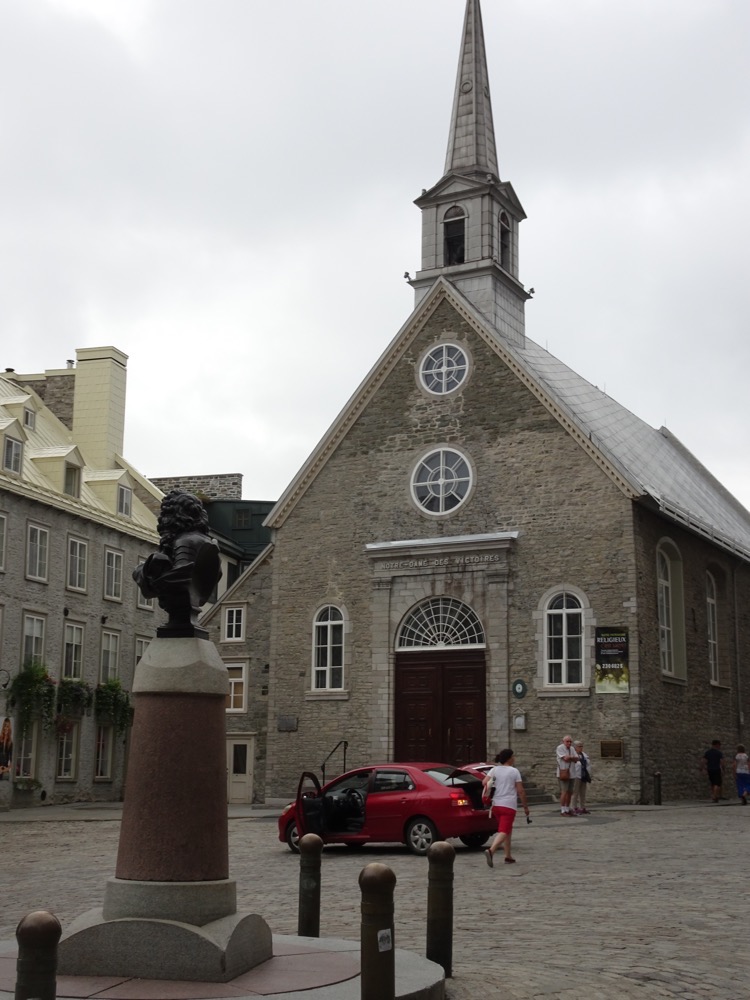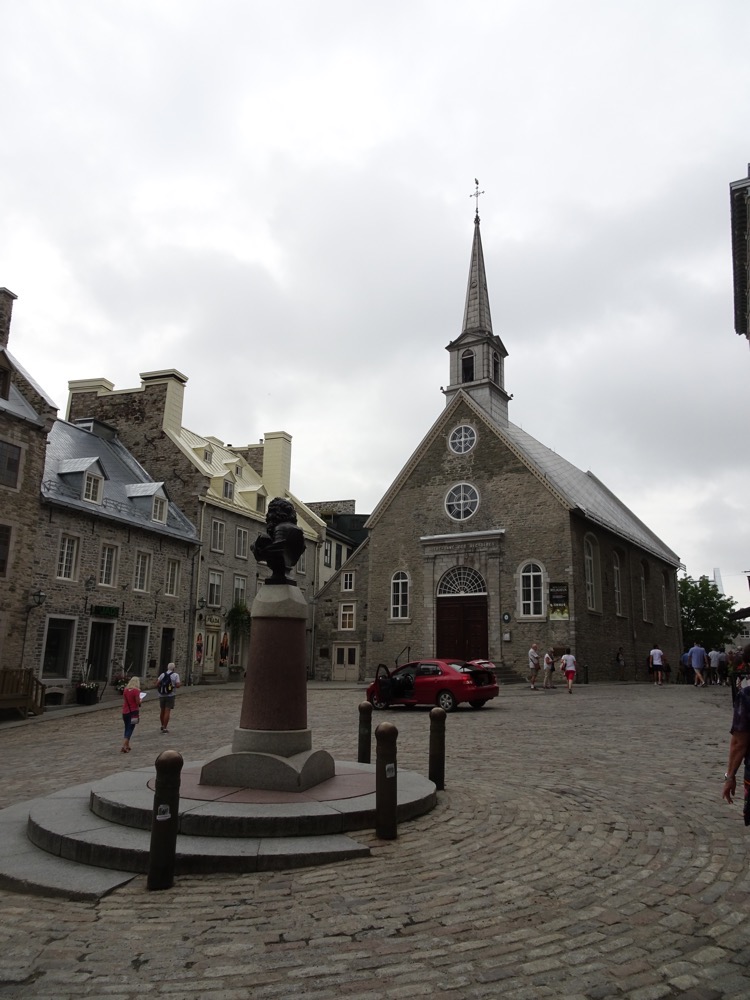 It's summer at the moment so Quebecers have planted beautiful flowers everywhere.  Given the winter sees Quebec City covered in as much as 14 feet of snow and can snow as late as May… the town loves to take advantage of the warm weather and fill their planters with flowers for the summer months.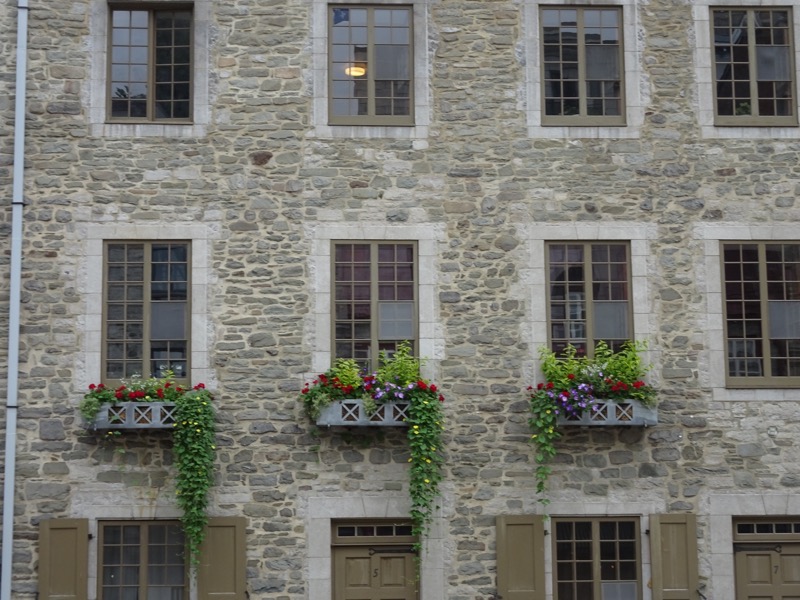 The 'Breakneck Steps' leading up to the Old Town – Quebec's Old Town was named a UNESCO World Heritage Site in 1985.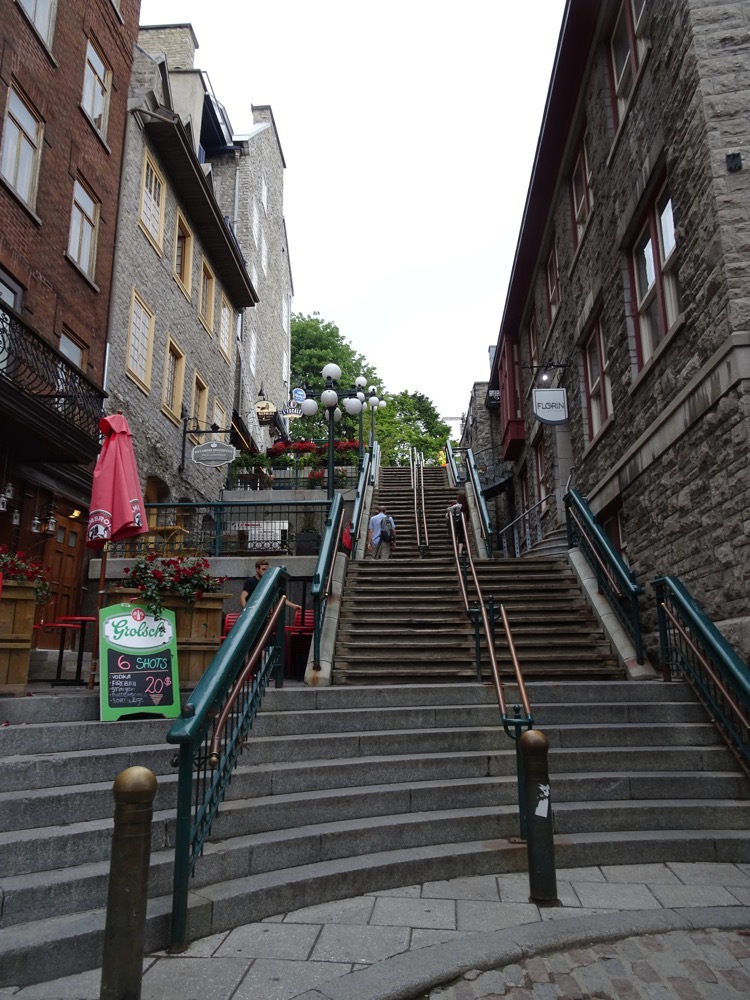 Or you can take the Funicular.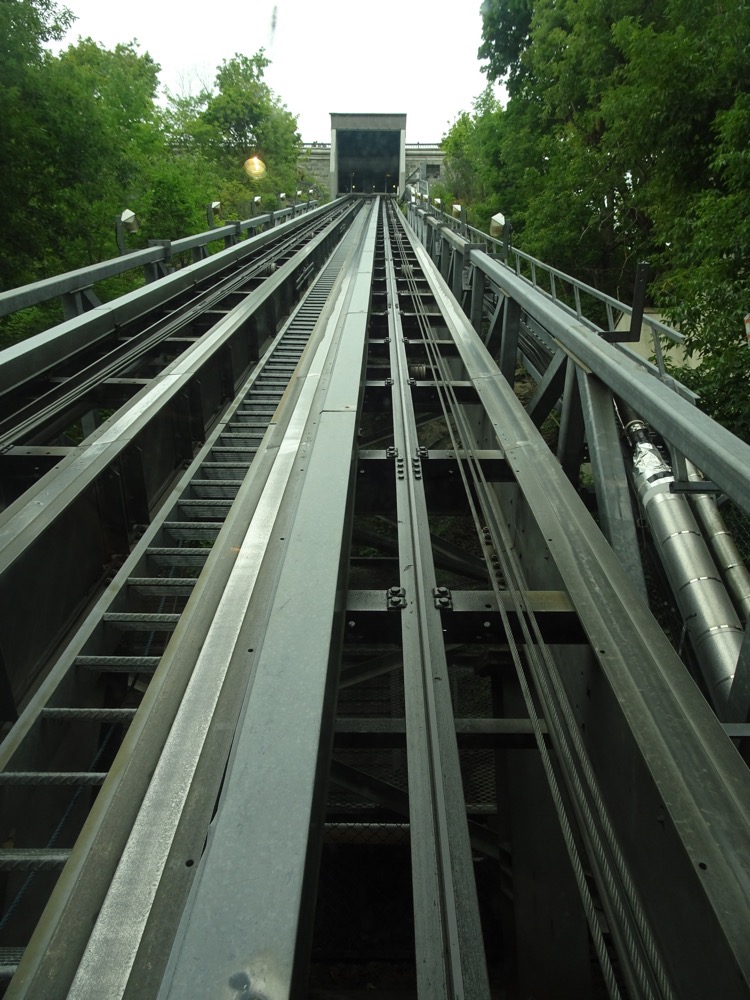 The world's most photographed hotel, the Fairmont Chateau Frontenac.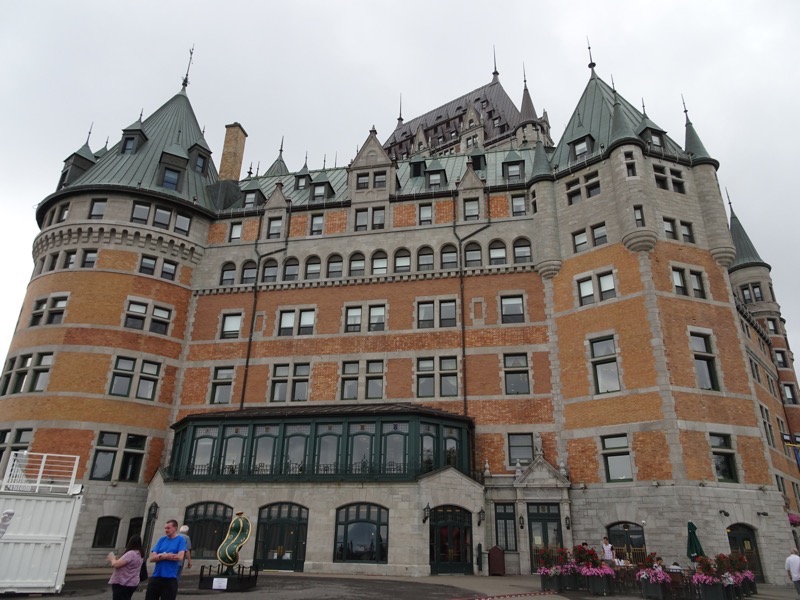 This world famous chateau was built in 1893 (celebrating their 125th anniversary this year) for the Count de Frontenac, a notable governor of New France.  The building was extended in 1924 with the impressive central tower.  This Dali clock was outside the hotel bearing a price tag of $189,000… which seemed odd as it is out in the public space.  Then again, Quebec is considered one of the safest cities in the world.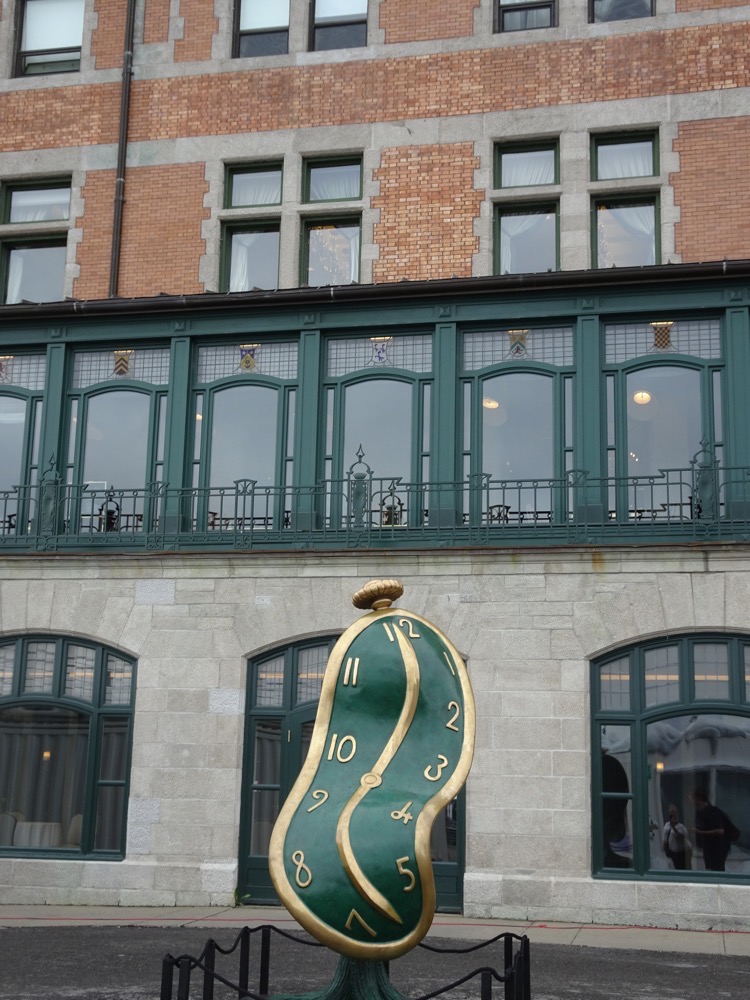 The Dufferin Terrace stands on the site of the Fort Saint Louse built by Champlain in 1620. The terrace is named after a Lord Dufferin and gives wonderful views over the Lower Town, the Place Royale and the river.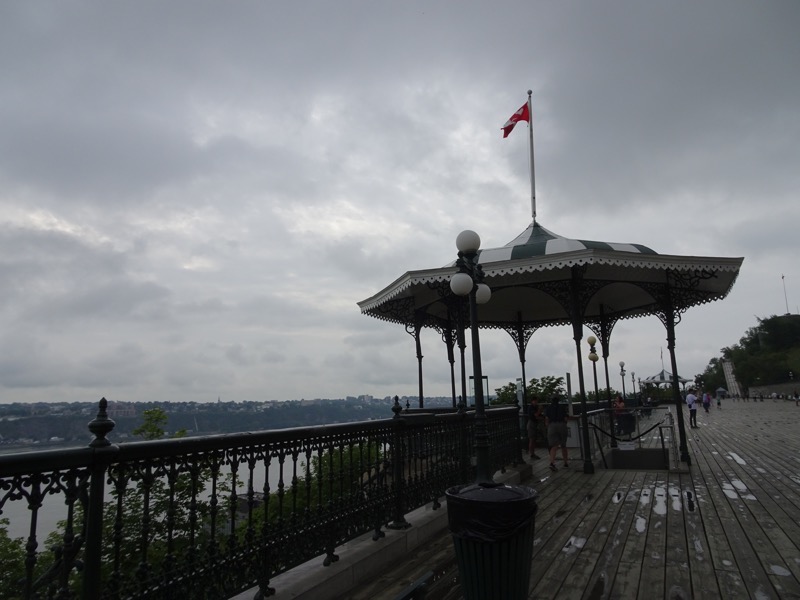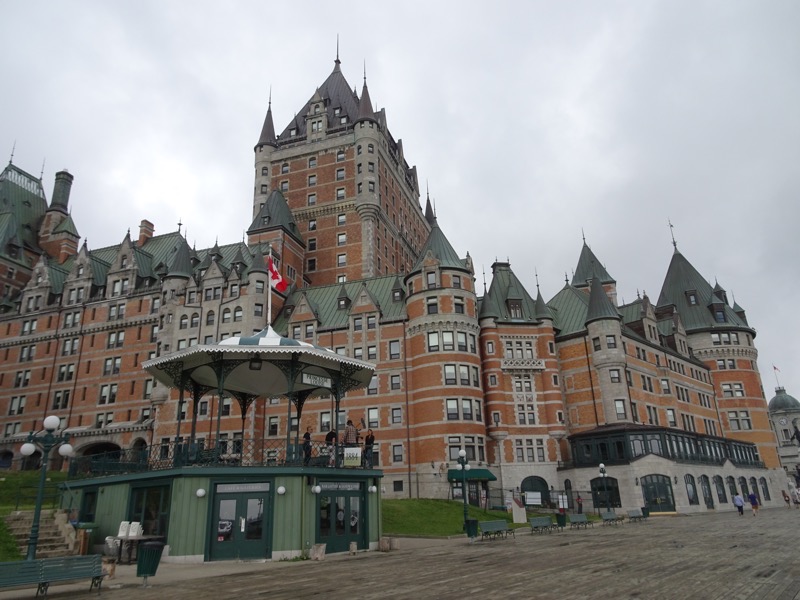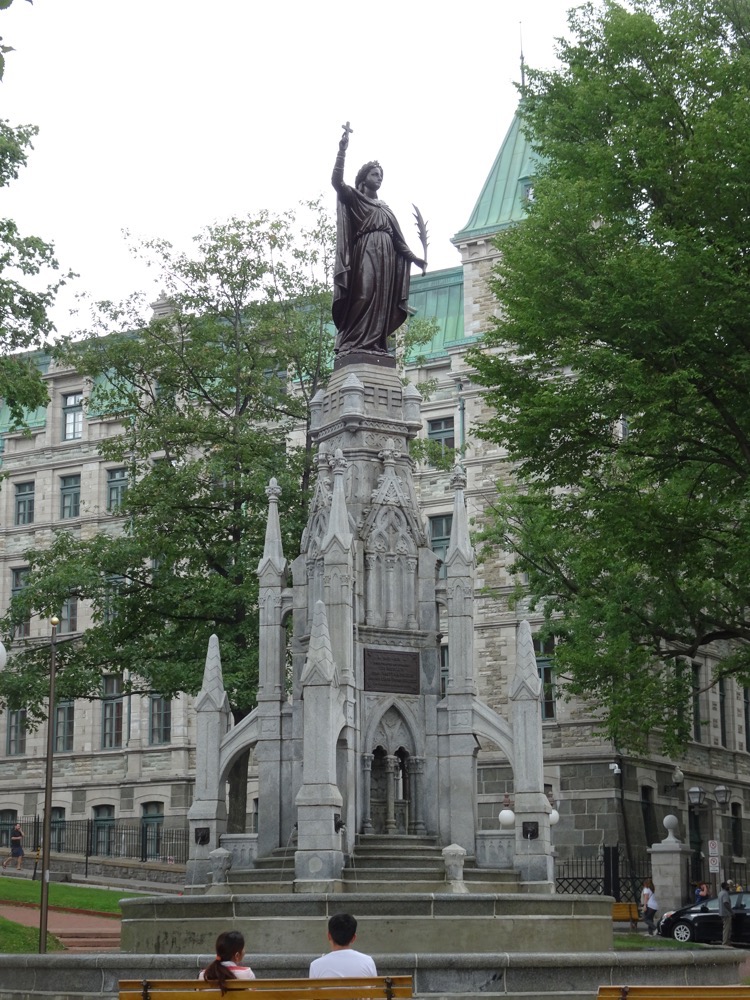 The Canadian souvenir shops on the east coast look very much like the souvenir shops on the west coast… lots of moose, red flannelette, hockey, and maple everything.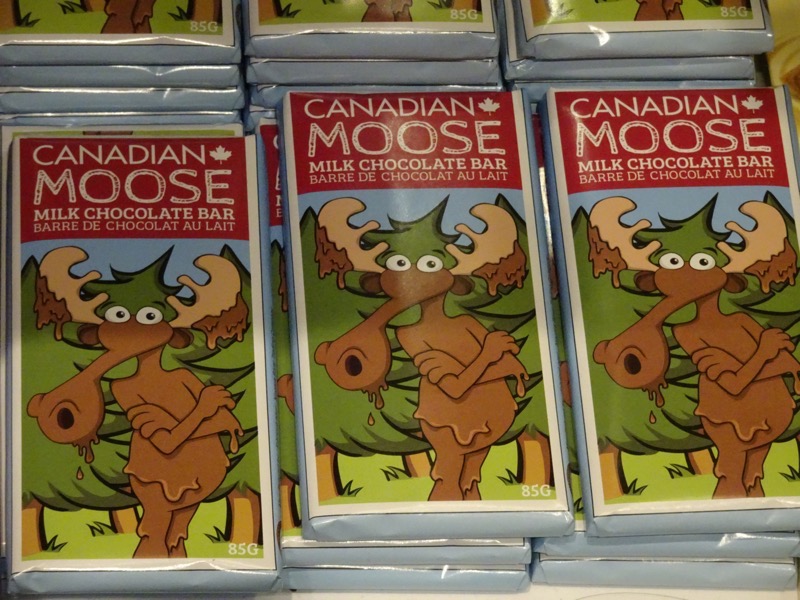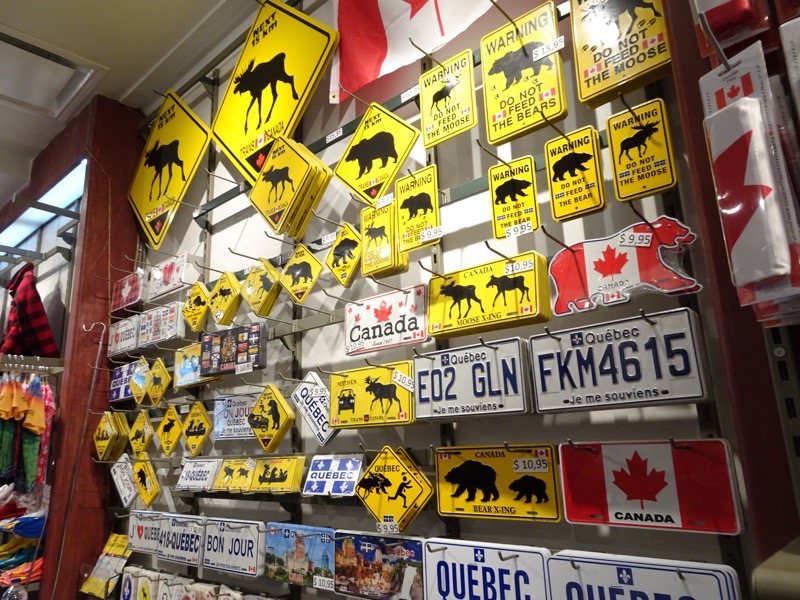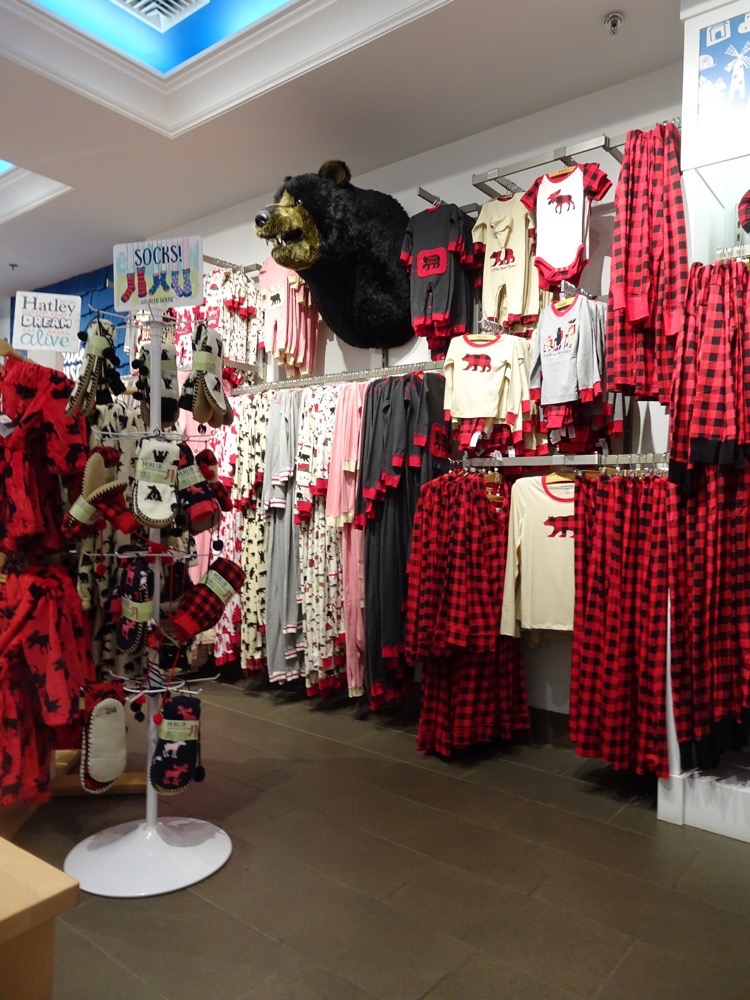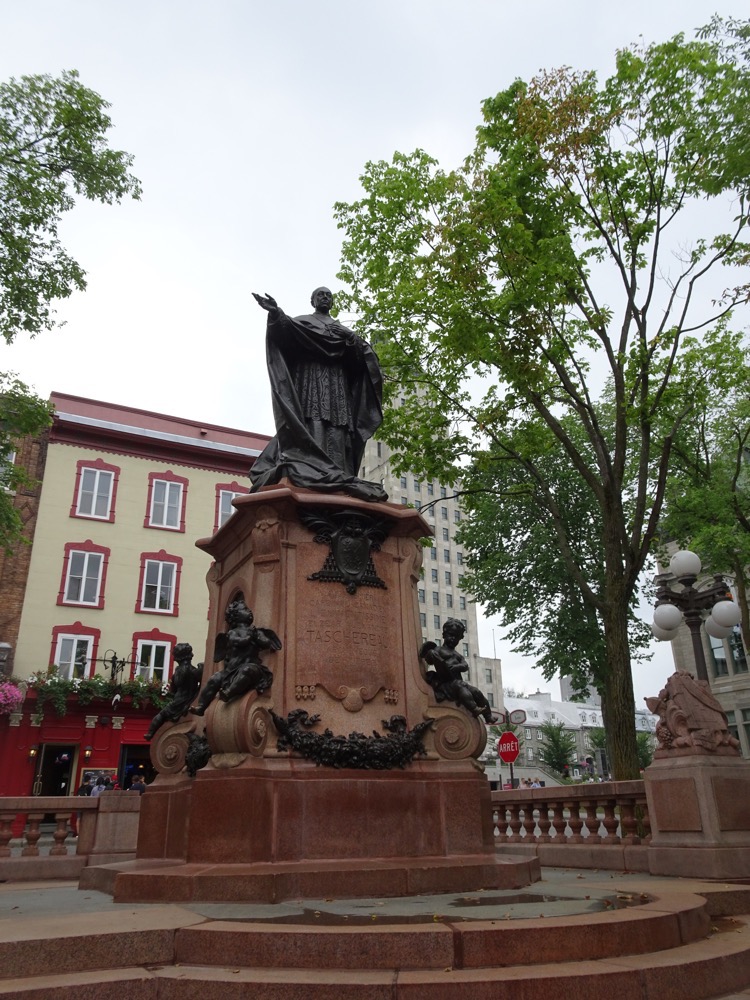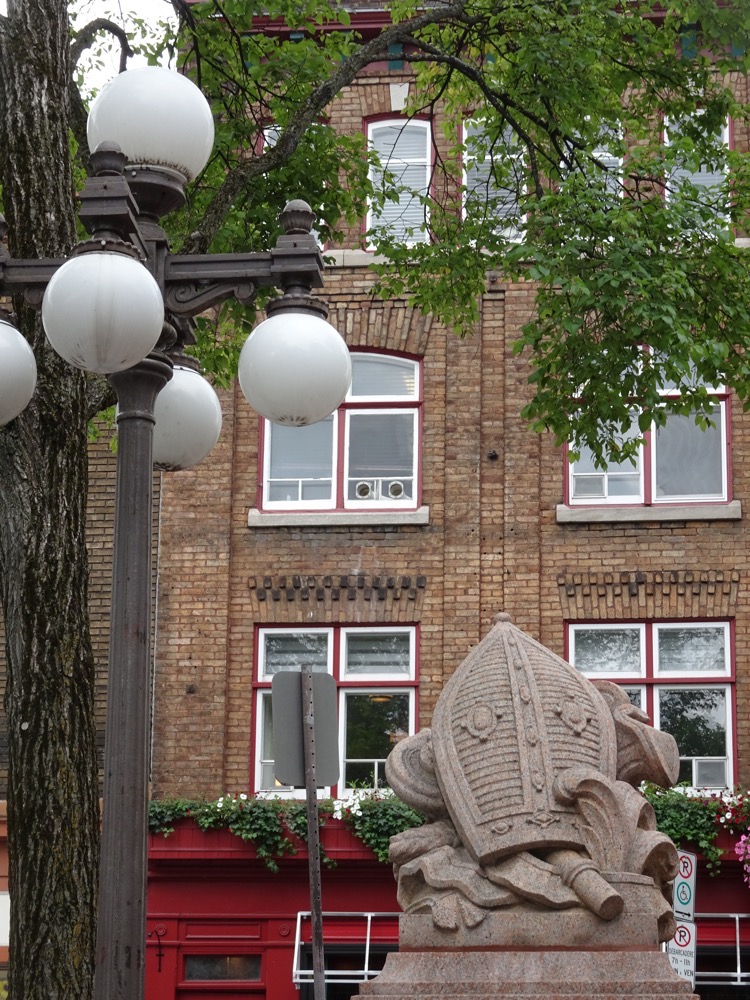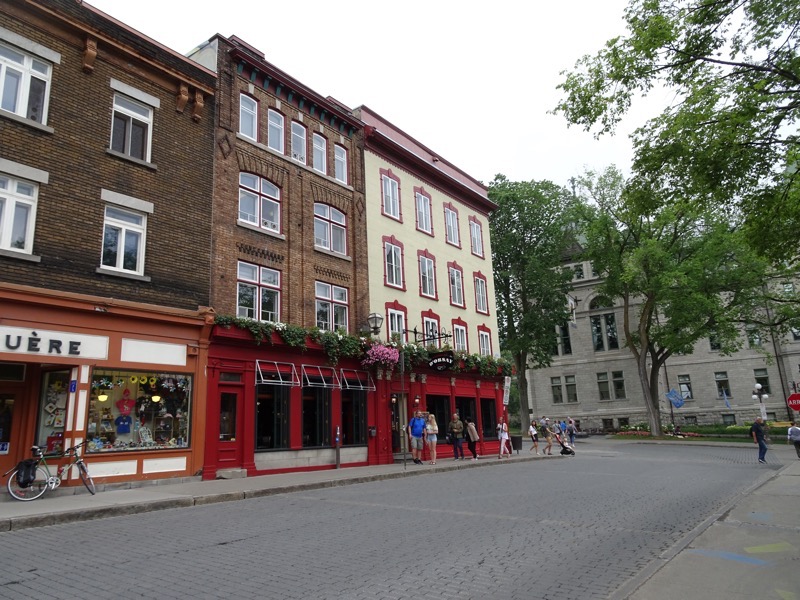 The Notre-Dame de Quebec Basilica Cathedral.  Built in 1647 under the French regime, the cathedral has been expanded, bombarded, burnt to the ground, rebuilt in 1925 according to the original plans and finally designated as a national historic site for its architectural value and its lovely artistic interior.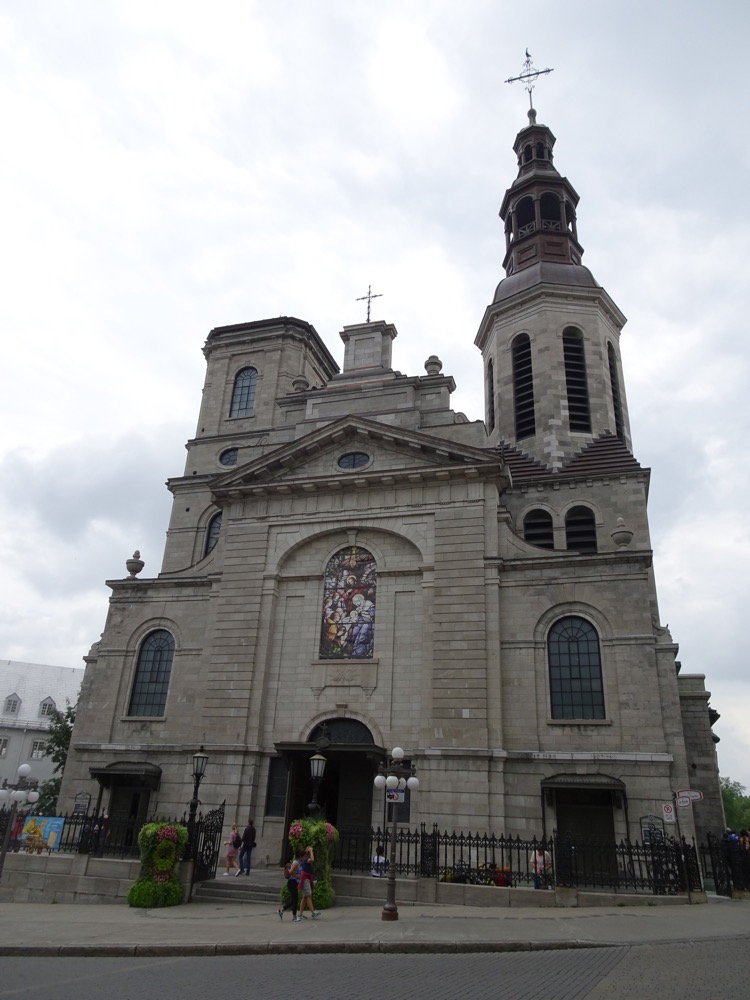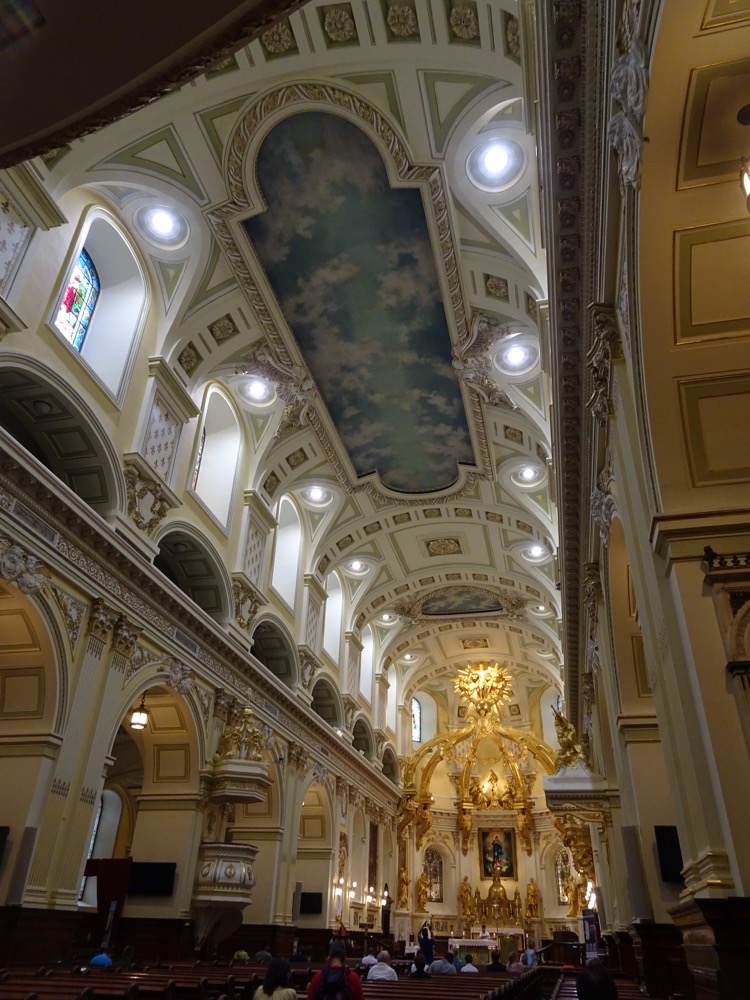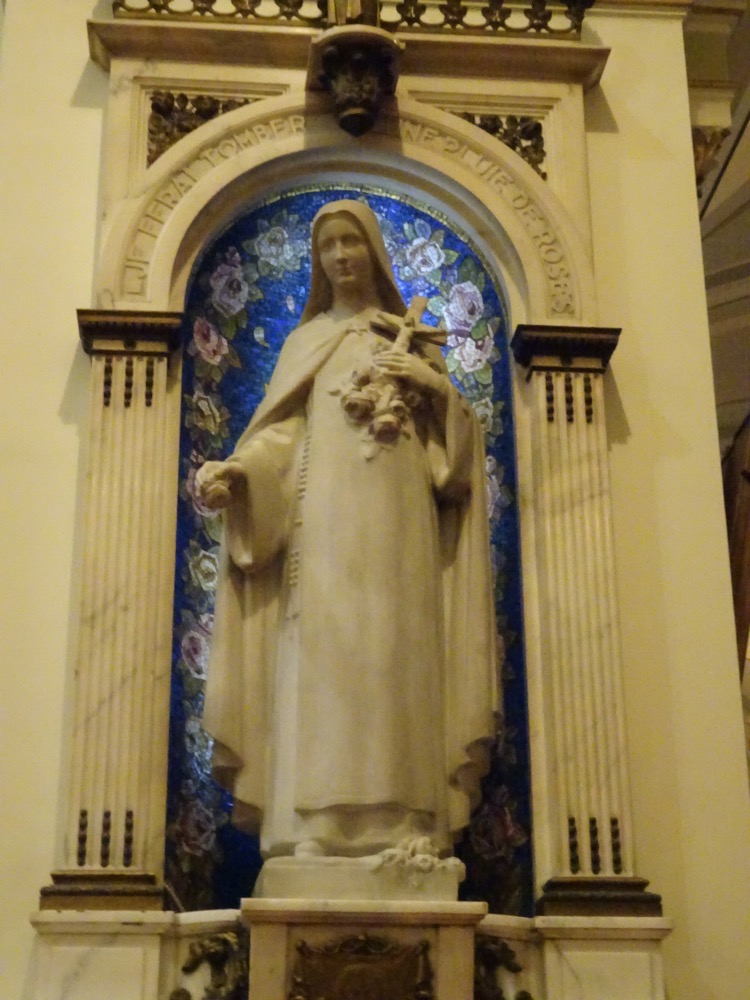 So much gorgeous timber – a confessional.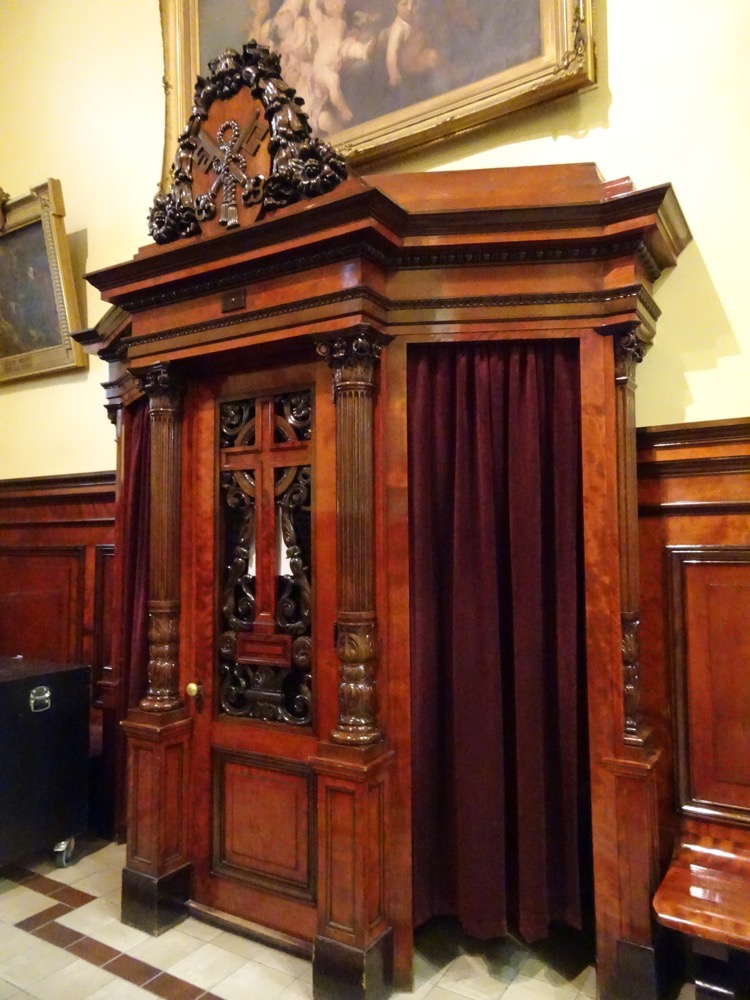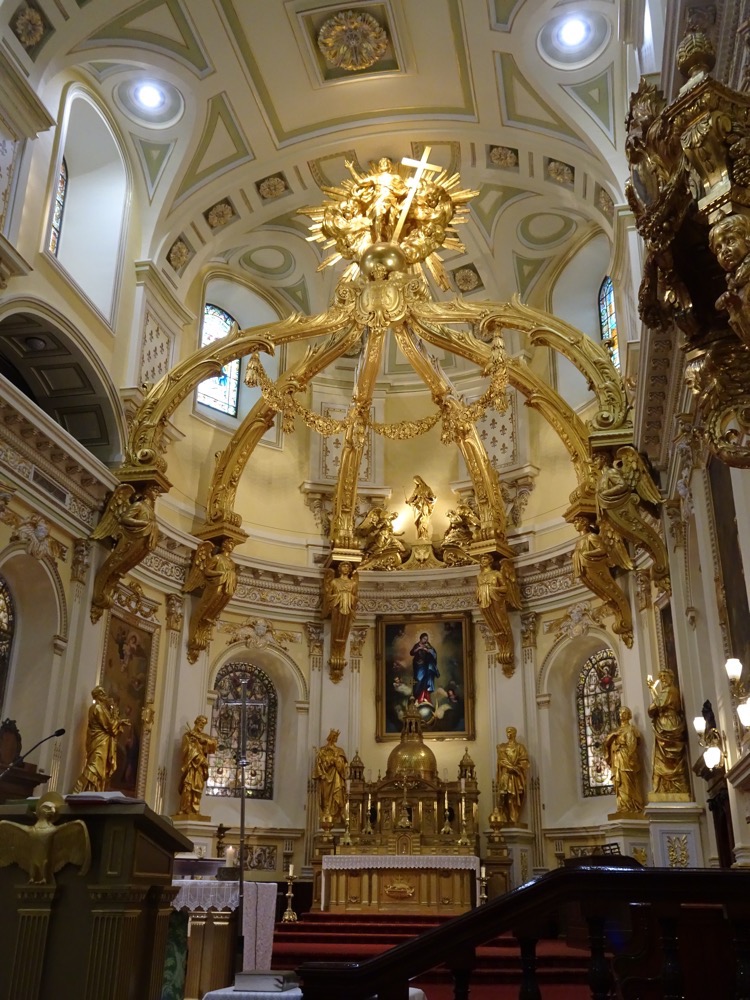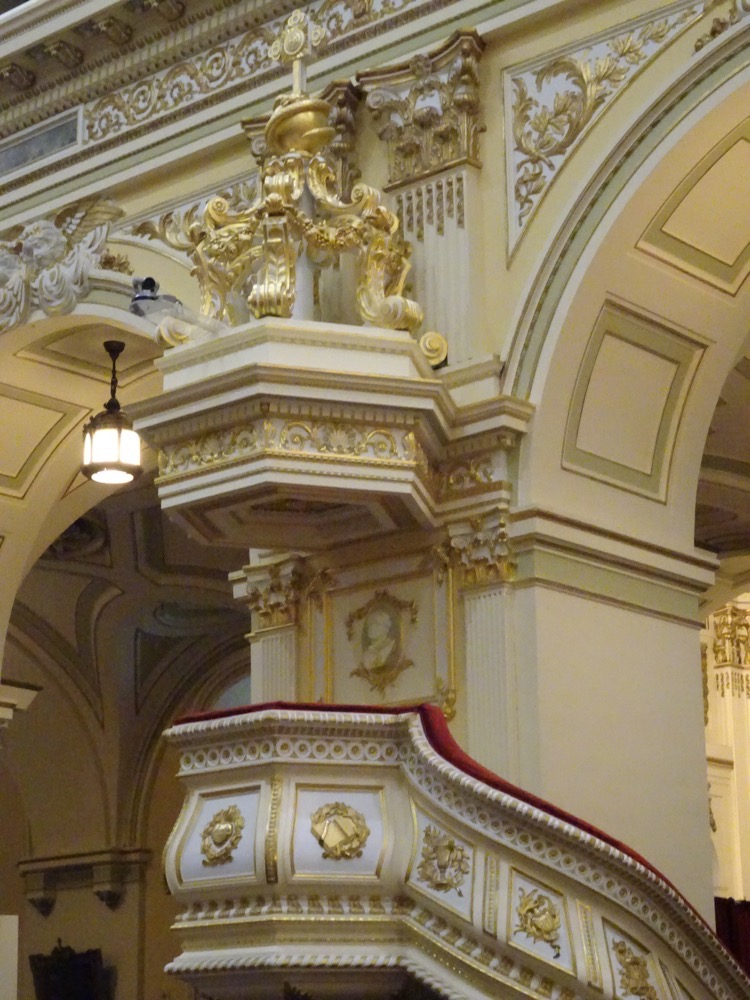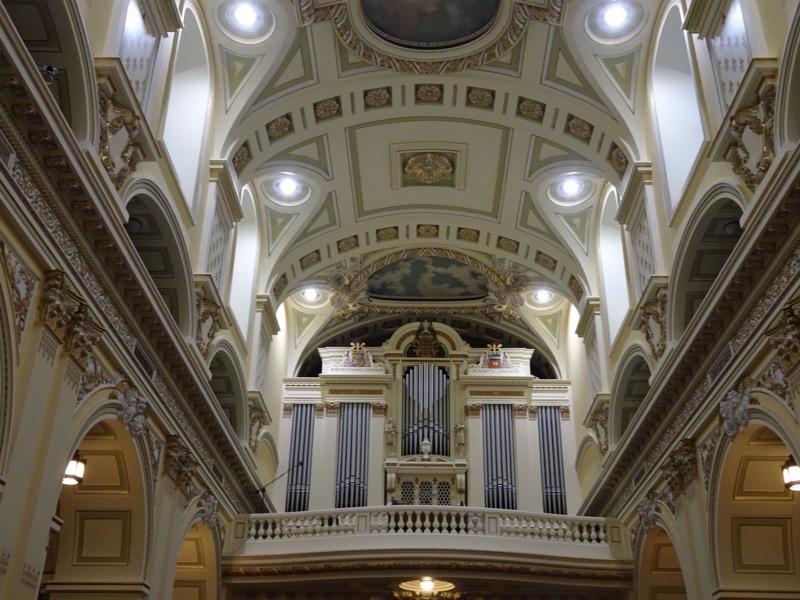 As we stepped out of the cathedral, it started to pour down rain and we took refuge in a nearby shop – which turned out to be a year round Christmas shop called La Boutique de Noel.  A little weird, though probably less so when your town is under snow most of the year.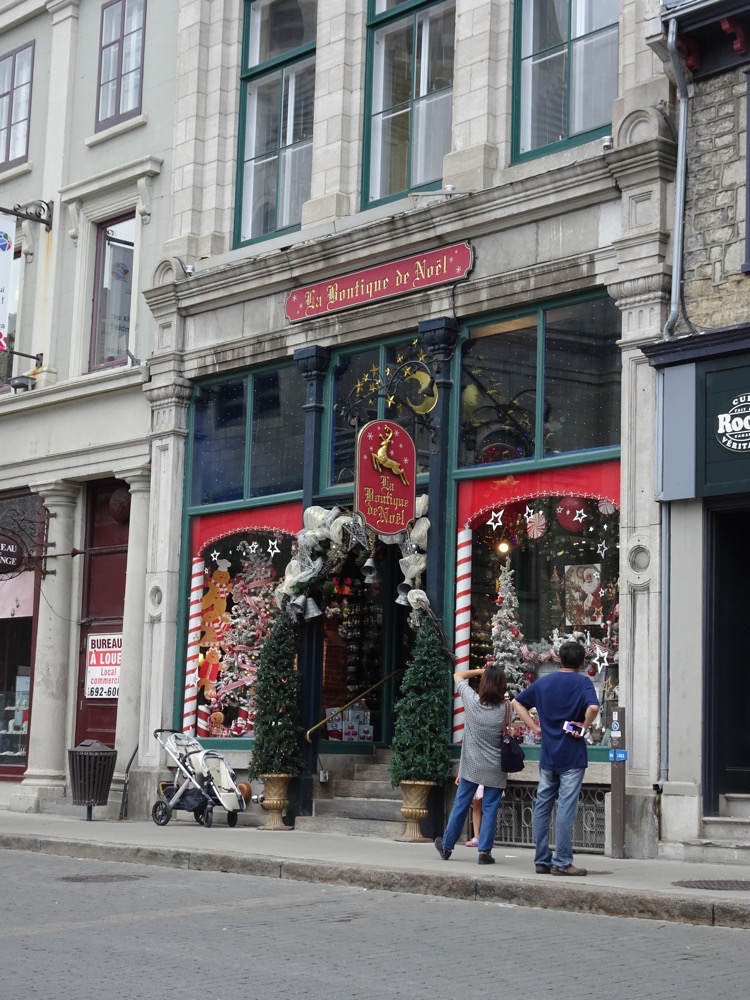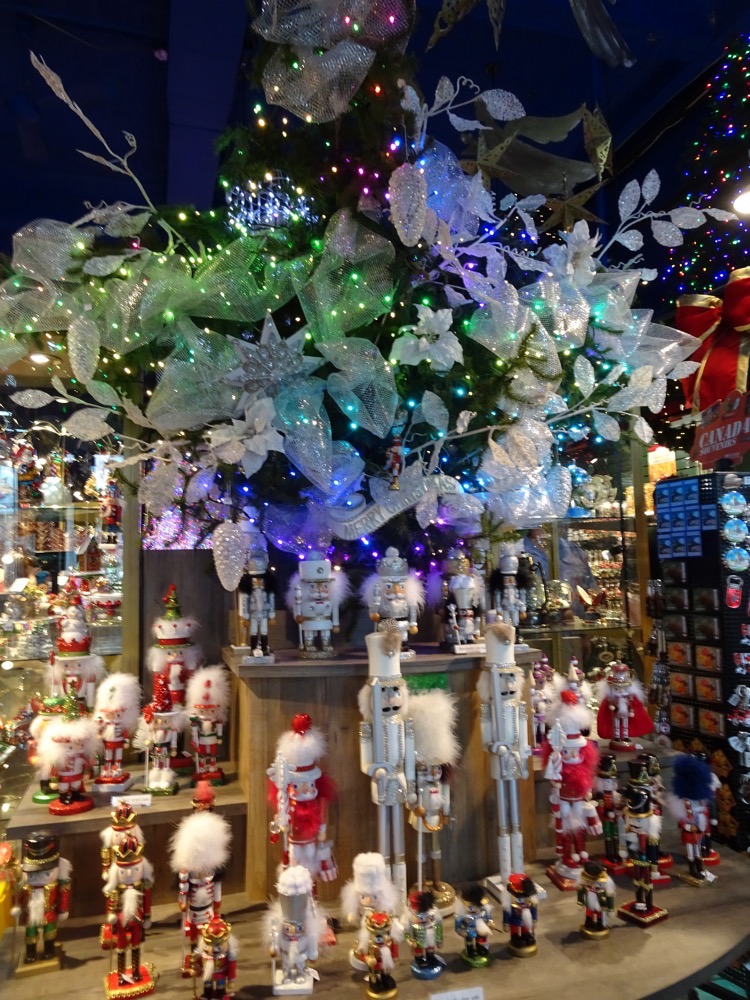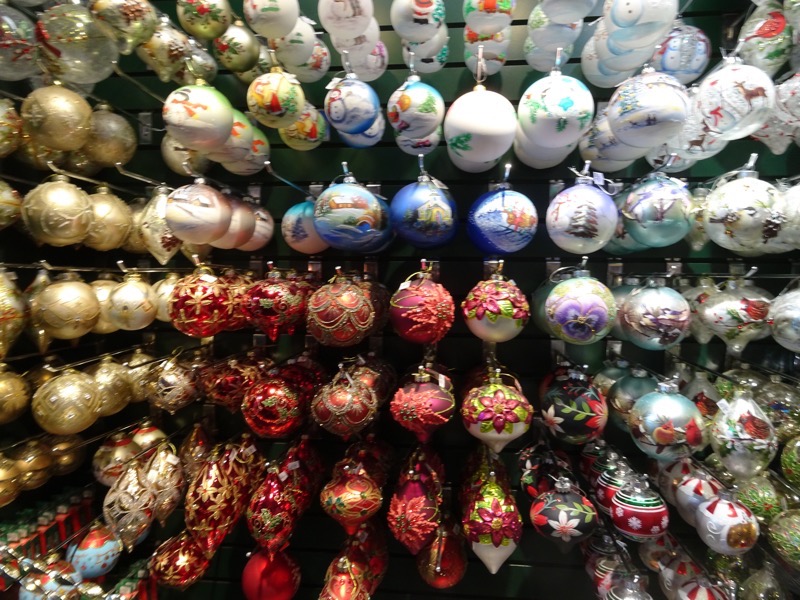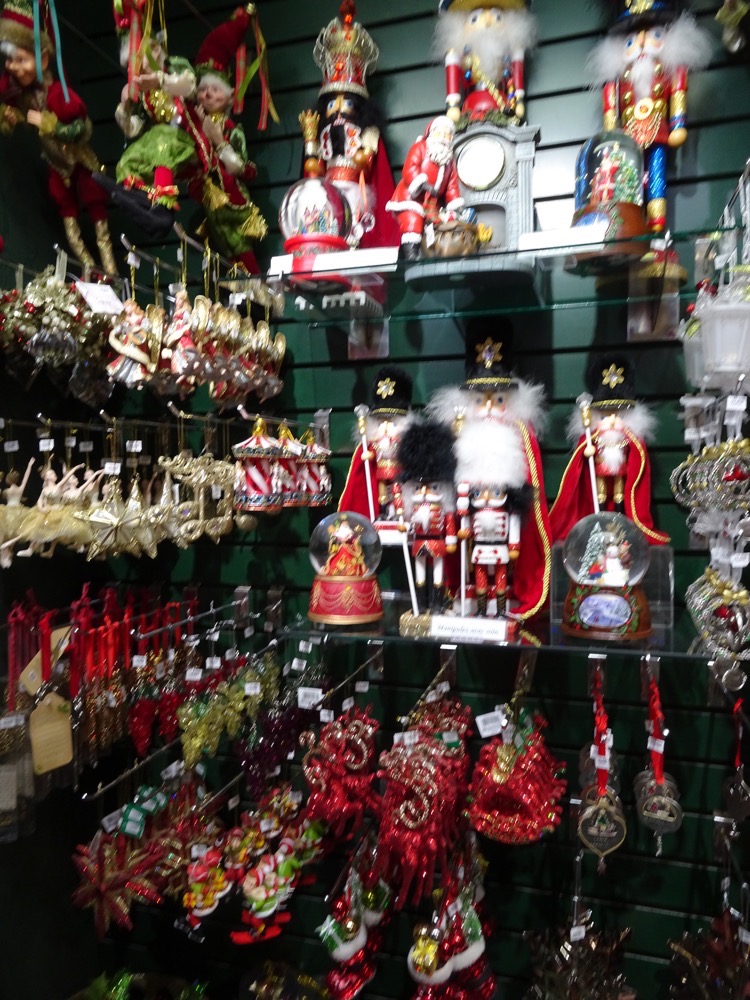 If the rest of Canada makes as much fuss over Christmas as my Canadian relatives do… I can see how this store would be fine year round.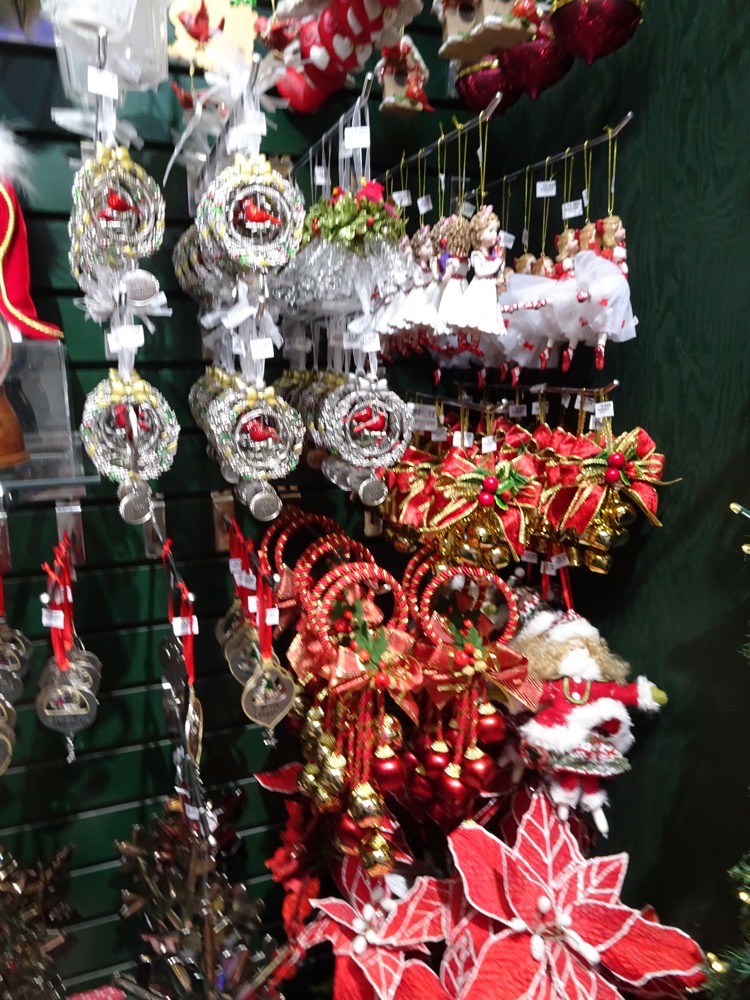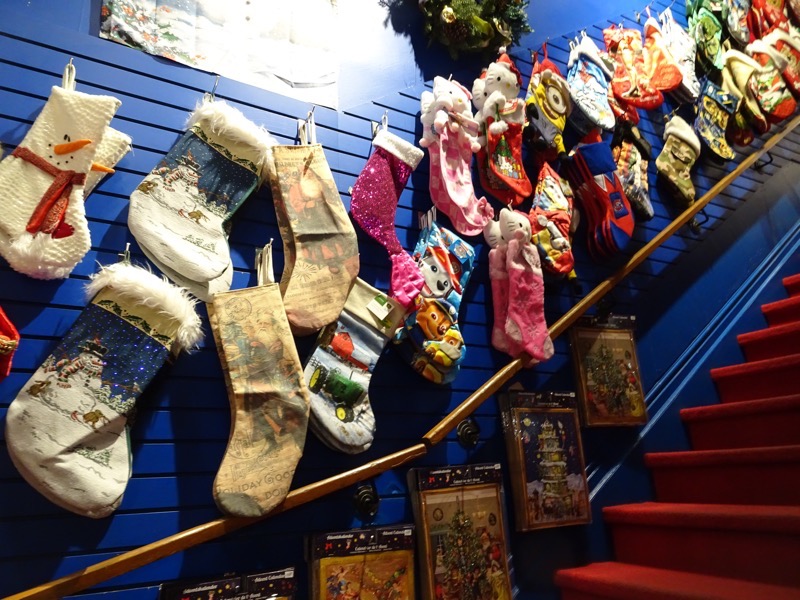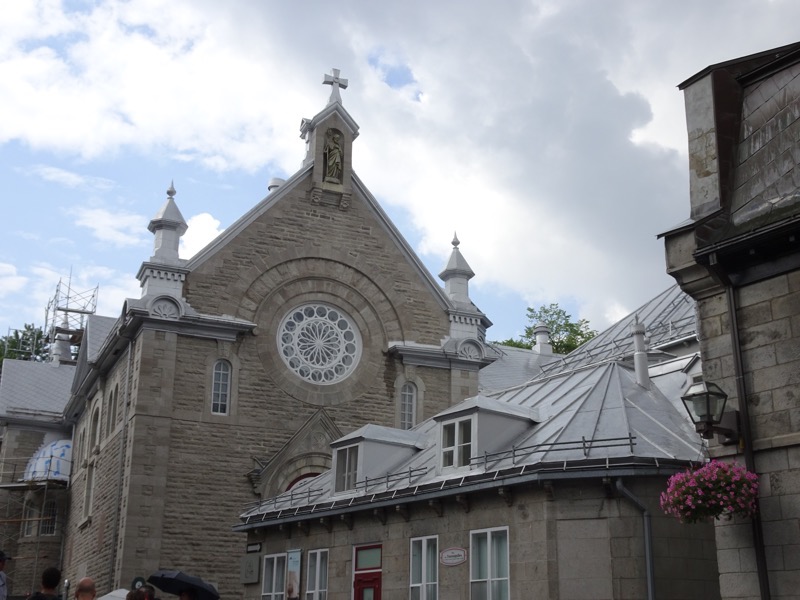 More beautiful French streets and alleyways.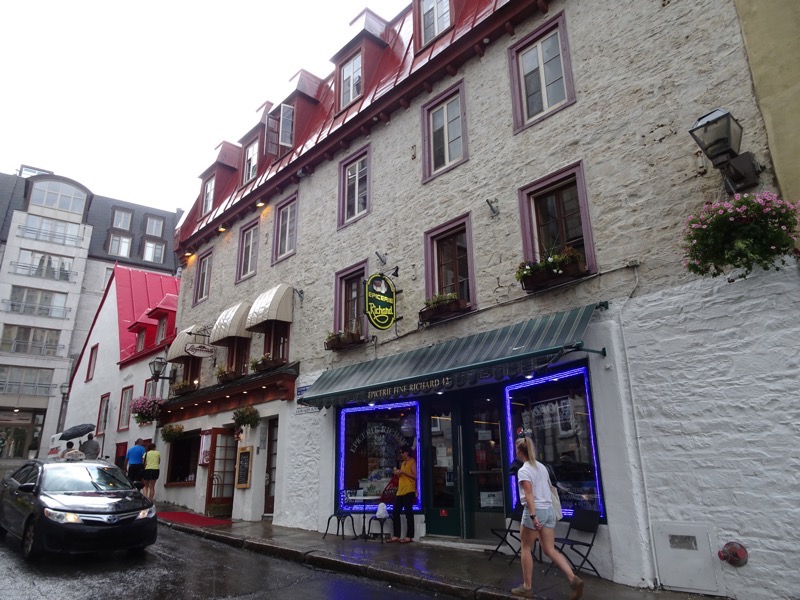 The US Consulate – no marines, and a very unassuming building beside a B&B.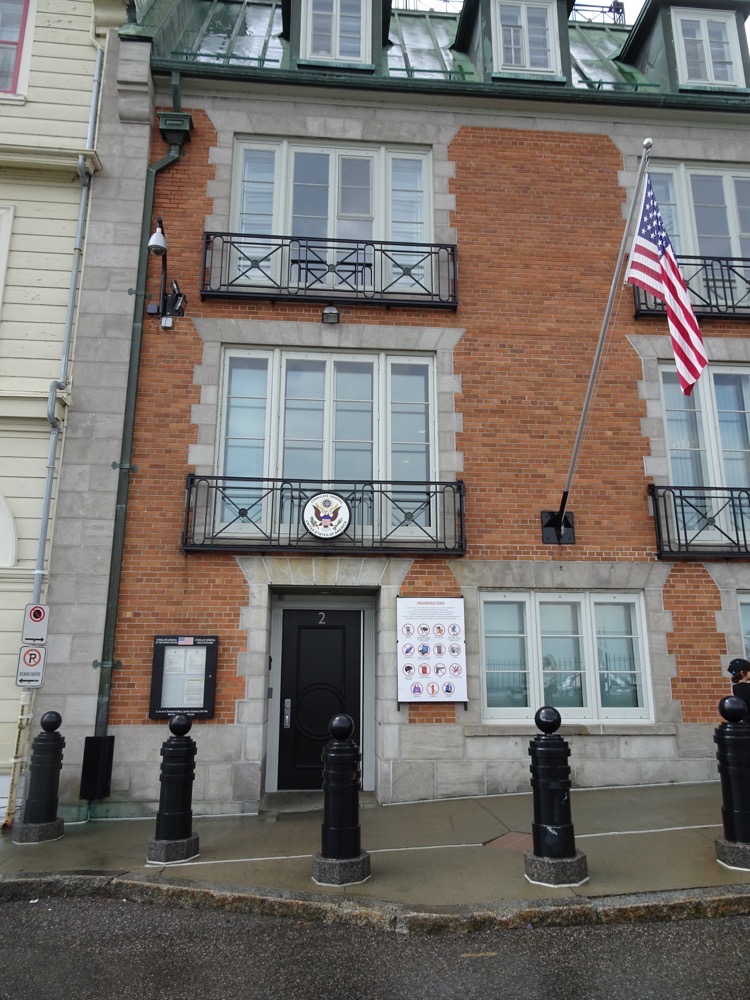 I love that mobile phones, keys and fast food seem a higher priority on the prohibited items list than firearms and explosives!  😛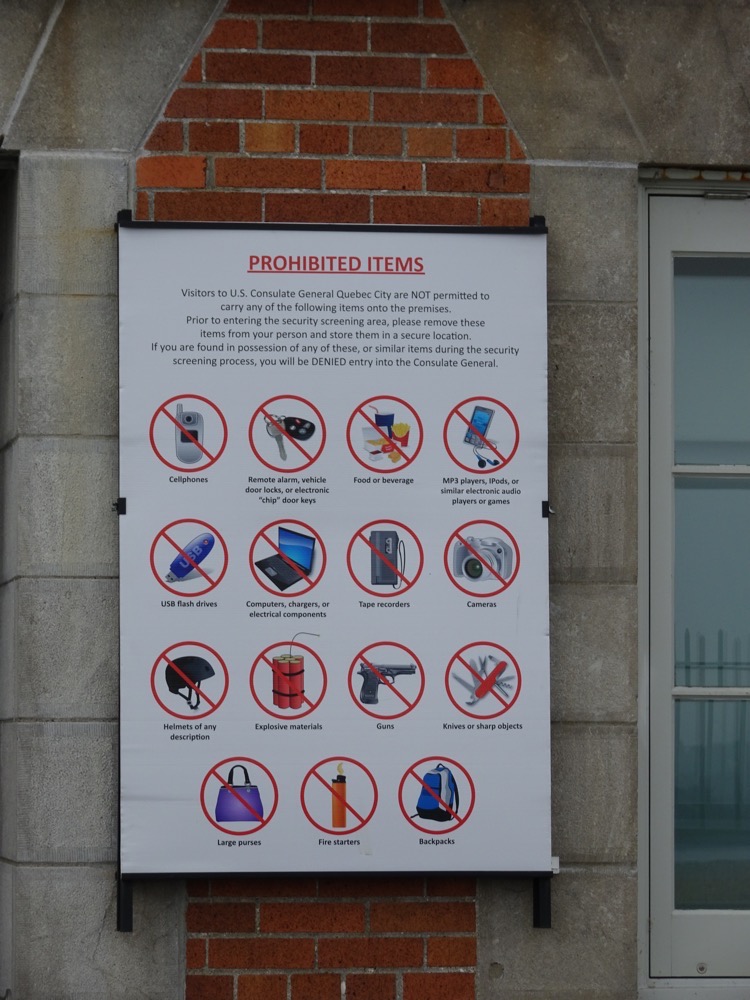 View back towards Frontenac from the Citadelle.  The Citadelle is the largest active fortress in Canada and home to their famous 22nd Regiment.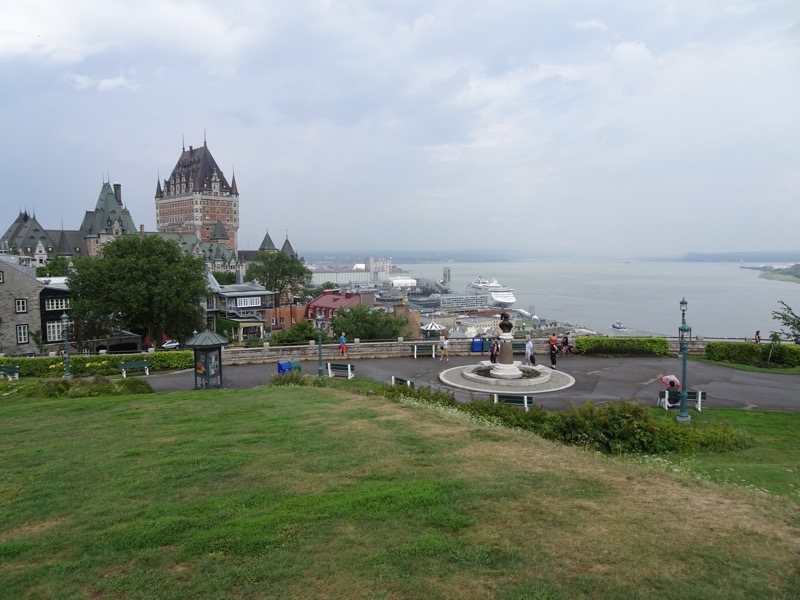 We inadvertently stumbled into one of Quebec's most famous French restaurants 'Aux Anciens Canadiens' for lunch.  No doubt completely touristy, but delicious French cuisine.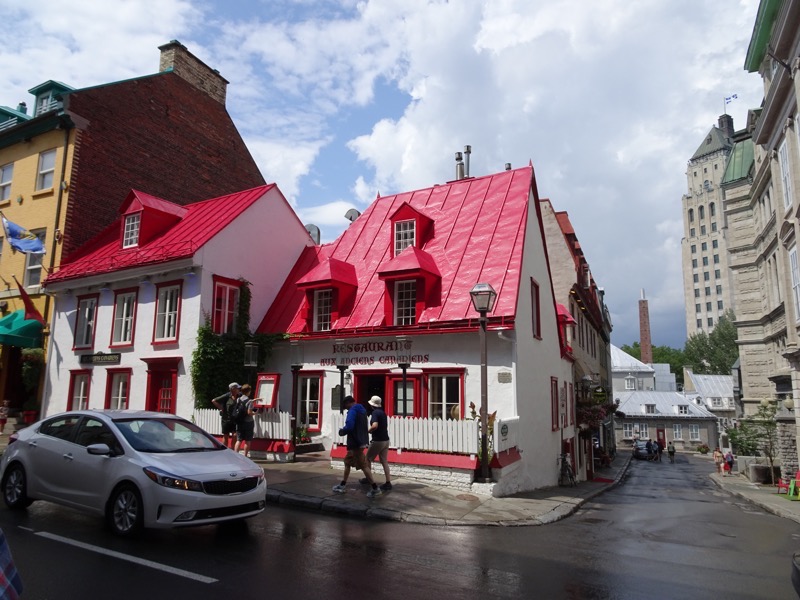 Crab cakes 'Aux Anciens Canadiens' ;
Traditional poutine
Neptune's Shell: Giant shrimp and scallop in white wine sauce, au gratin
Lac St-Jean meat pie with wild meats
Maple syrup creme brulee
Blueberry pie
The picturesque and very French looking streets of Quebec's Old Town… you can really see that the people of Quebec are very proud of their French heritage and are working hard to keep the French flavour of the city – so much so, people say that Quebec is more French than most of France!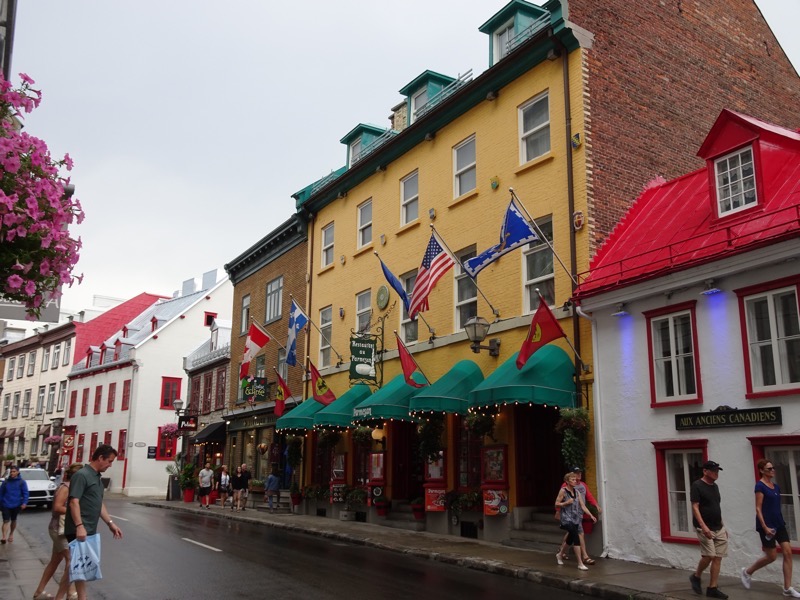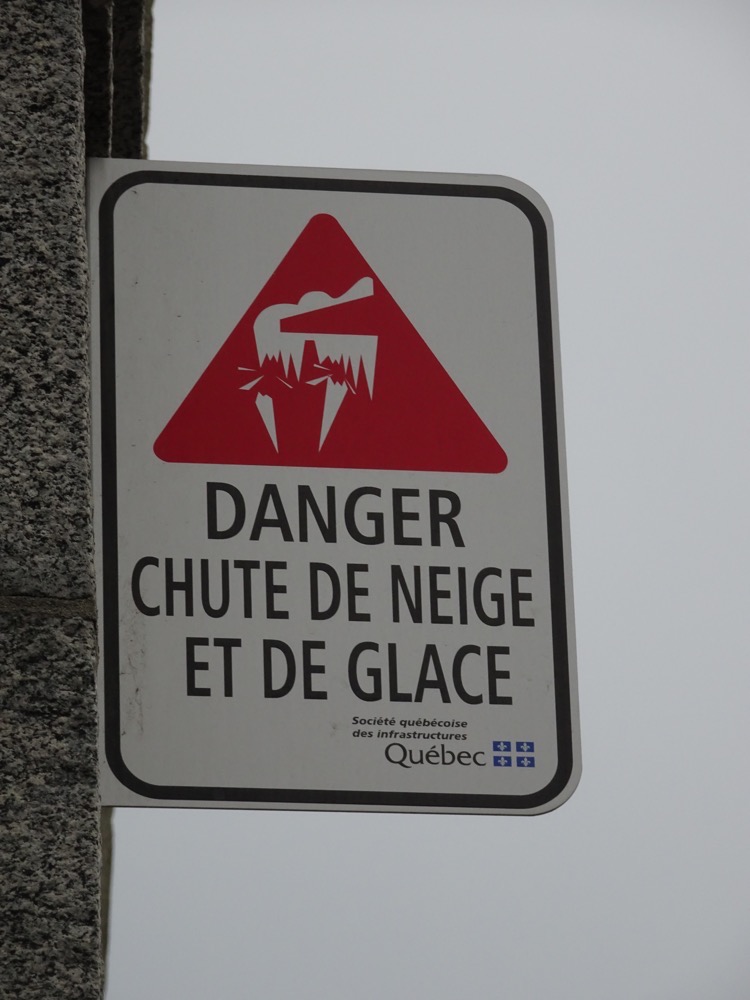 Cathedral Holy Trinity – known for being the first Anglican cathedral built outside the British Isles in 1804.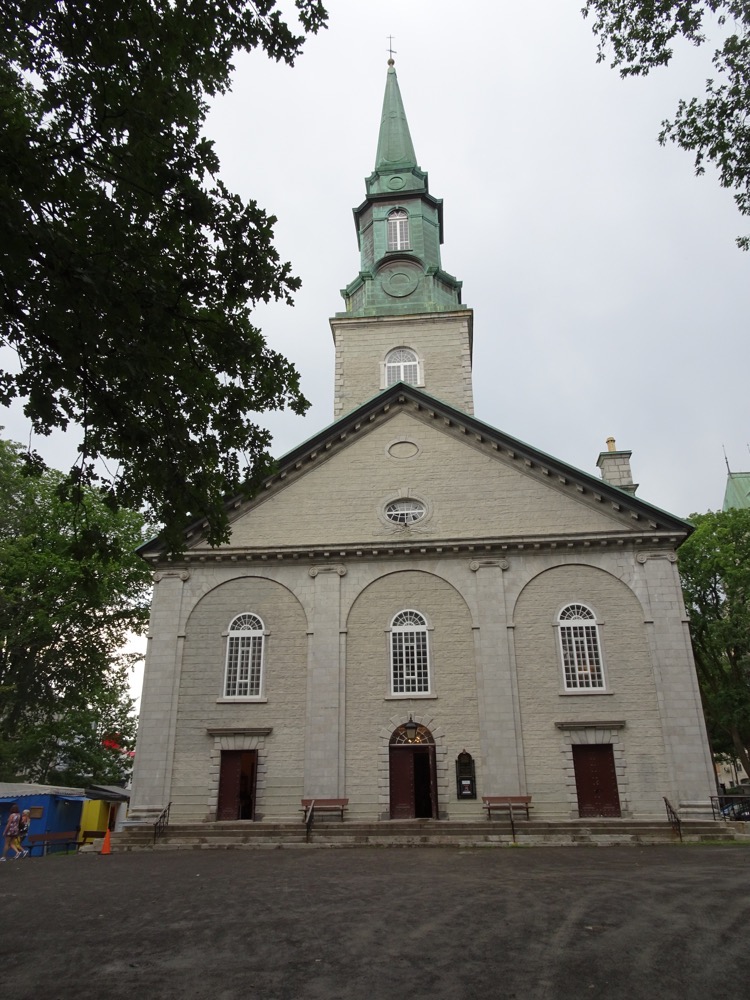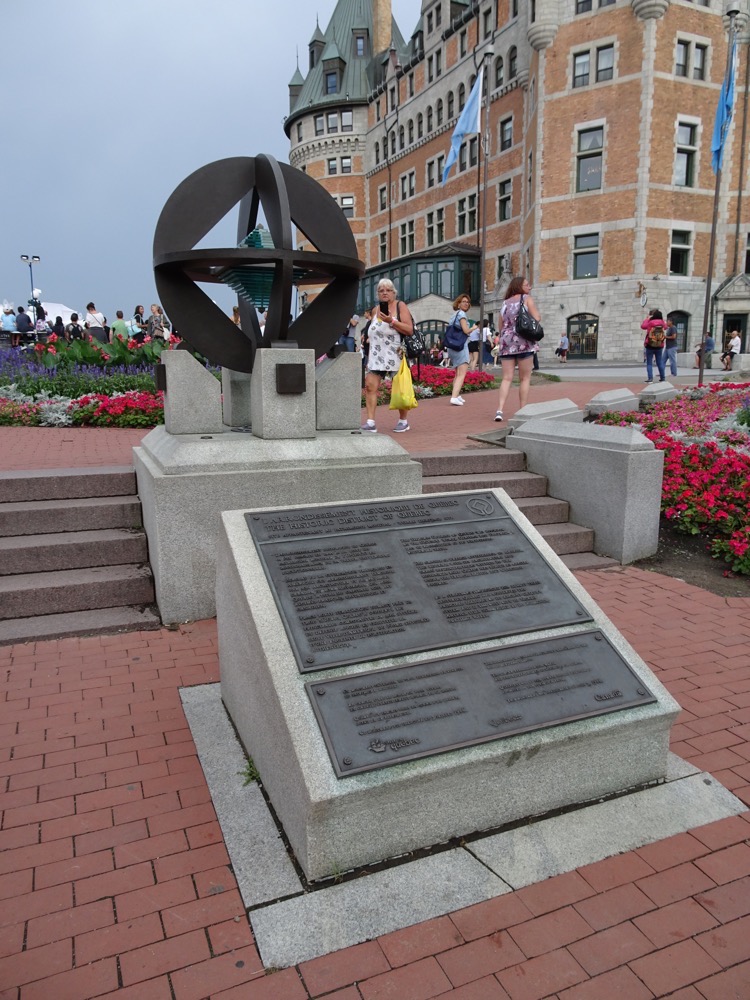 Frontenac with the World UNESCO monument in the foreground at the Place des Armes.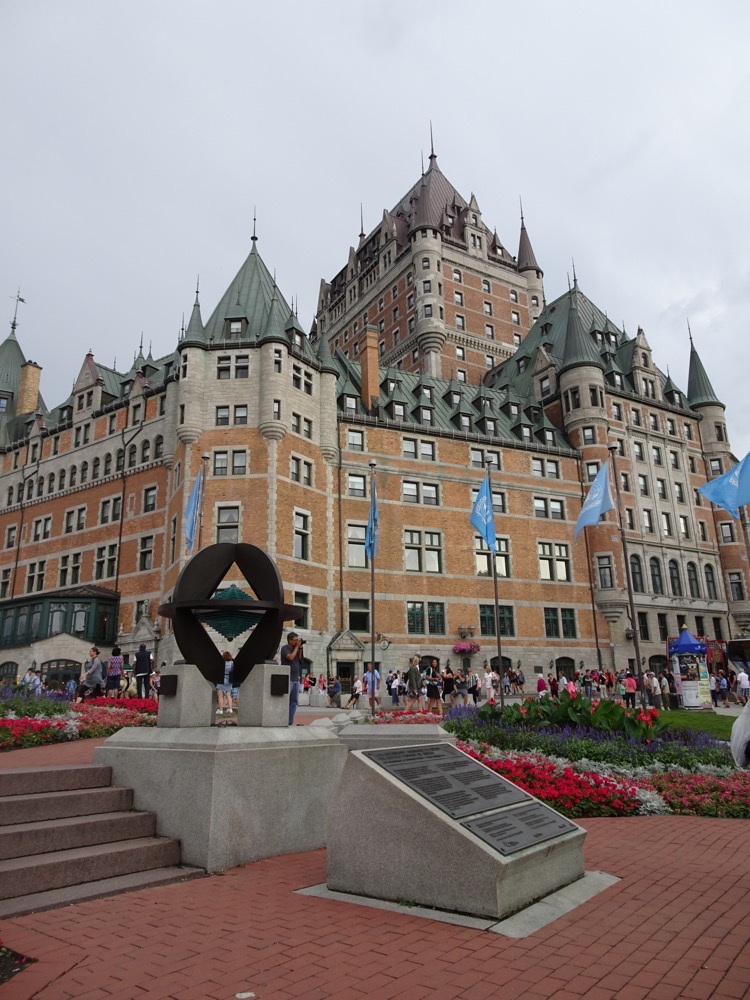 After this, we were walking down the street heading towards a small pub we had seen near the base of the funiculaire, and who do we run into, but the Nookies who were hightailing towards (of all things) an Irish pub!  So naturally we tagged along and off we went to find some pints.

Naturally the Nookies had already scouted out the nearest Irish pub and we found ourselves happily situation at the Pub St-Patrick with Guinness and Kilkennys and ciders (oh my!) before too long.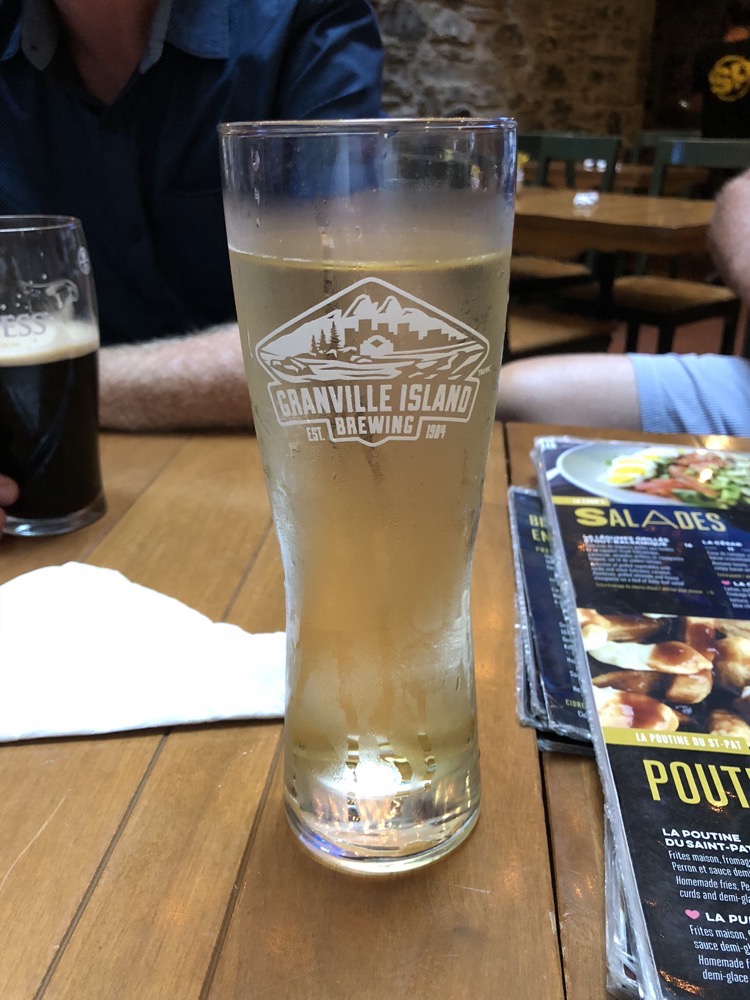 After our fabulous luncheon consisting of fine French cuisine, we weren't hungry, but the Nookies order some lunch and Ms Sandra ordered 'La Poutine Poulet Buffalo', which was 'Homemade french fries, with Perron cheese curds, poutine sauce, chunks of crispy chicken with Buffalo sauce and blue cheese ranch dressing' – which I tried and have to say was easily the best poutine we have tried so far.  
So after our investigations both here and on the Canadian west coast (where the best poutine we tried was some marvellously creative Butter Chicken poutine at the Kove Kitchen in Richmond in Vancouver!) I have come to the sad realisation that we don't really like poutine at all … but absolutely love weird hipster versions of it.  😀  
A few pints later and the stumble back to the ship got a little more relaxed and err… interesting.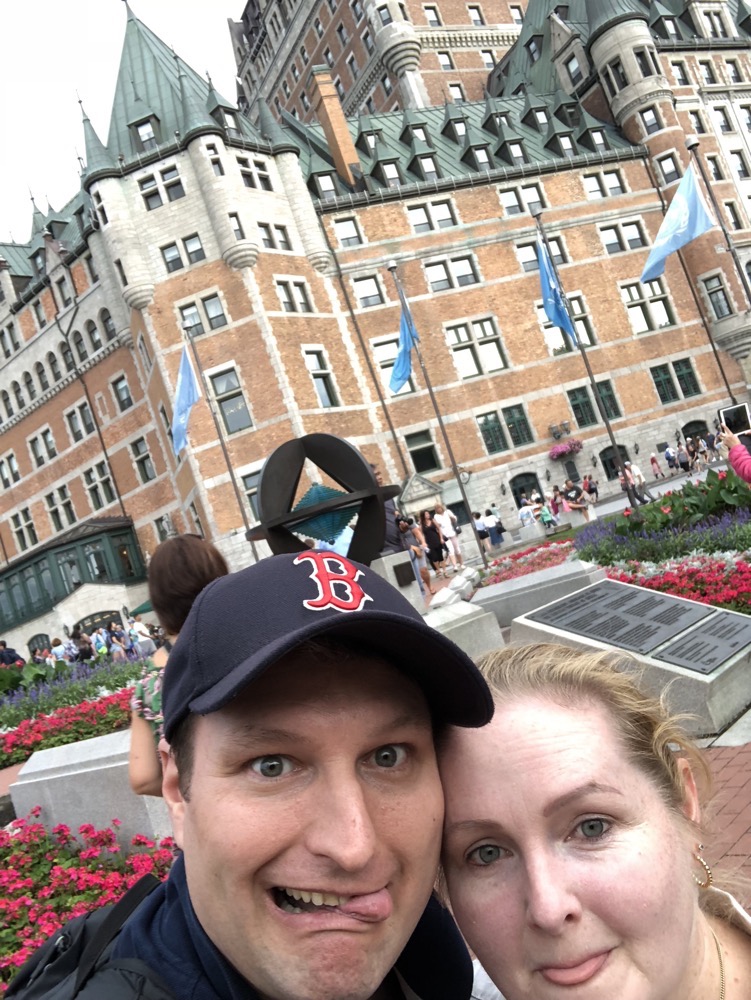 Stumble, stumble, crawl, crawl, as we head to the Lower Town back towards the ship…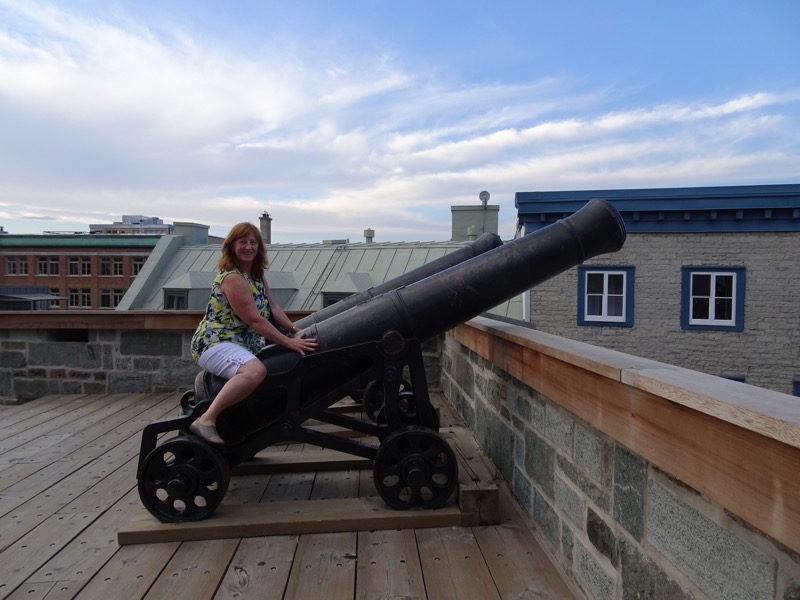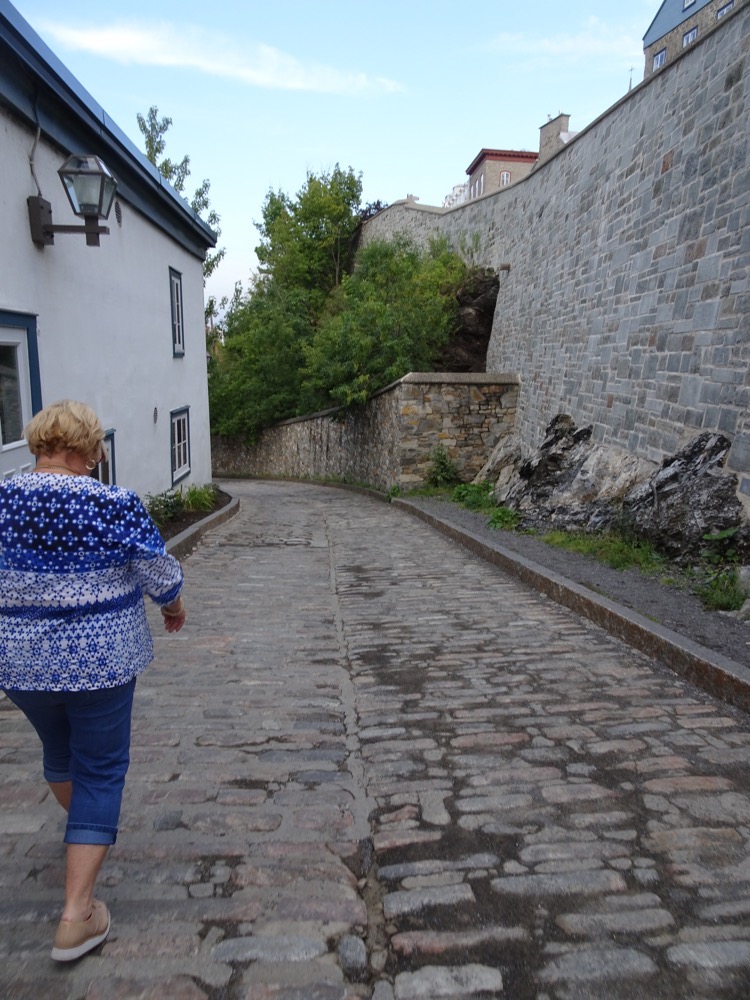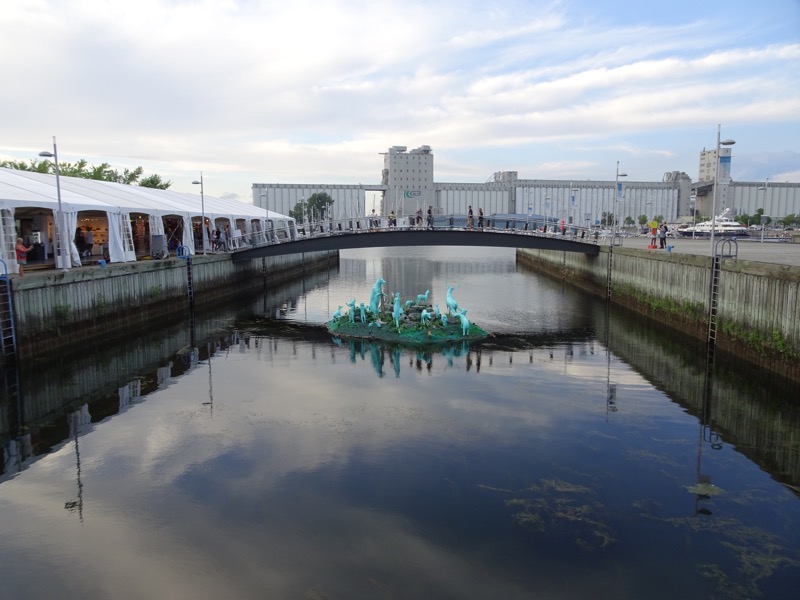 Past some civic art (no idea what this is).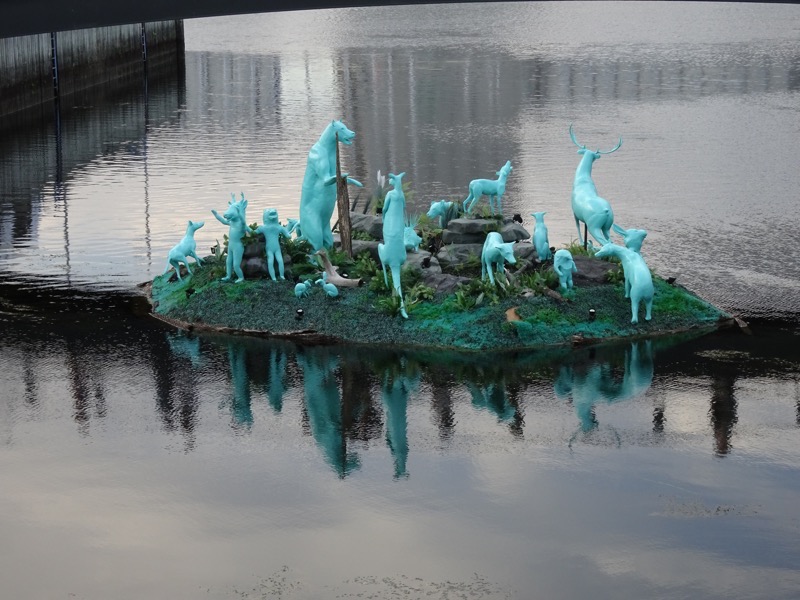 Back on board and we were waiting a few hours (and a few more drinks) until it got dark.  This was the view back toward the city at night from the ship – no tripod unfortunately…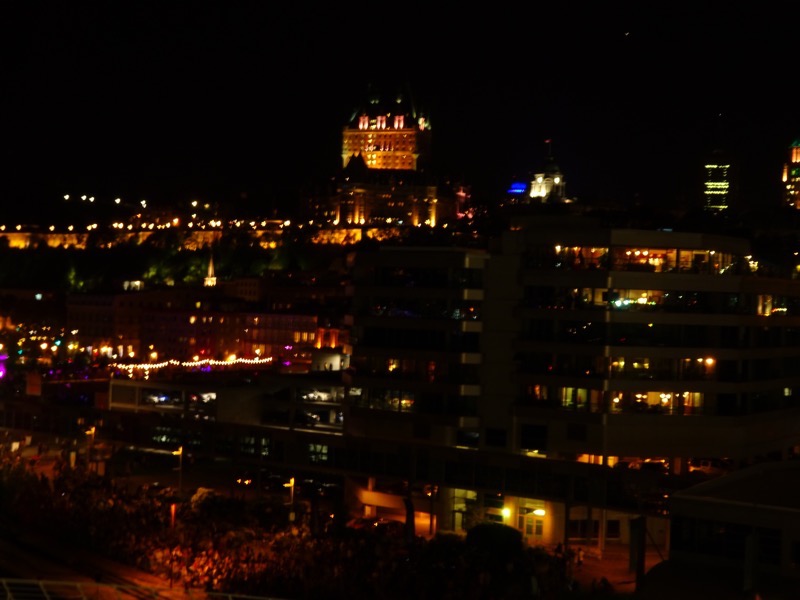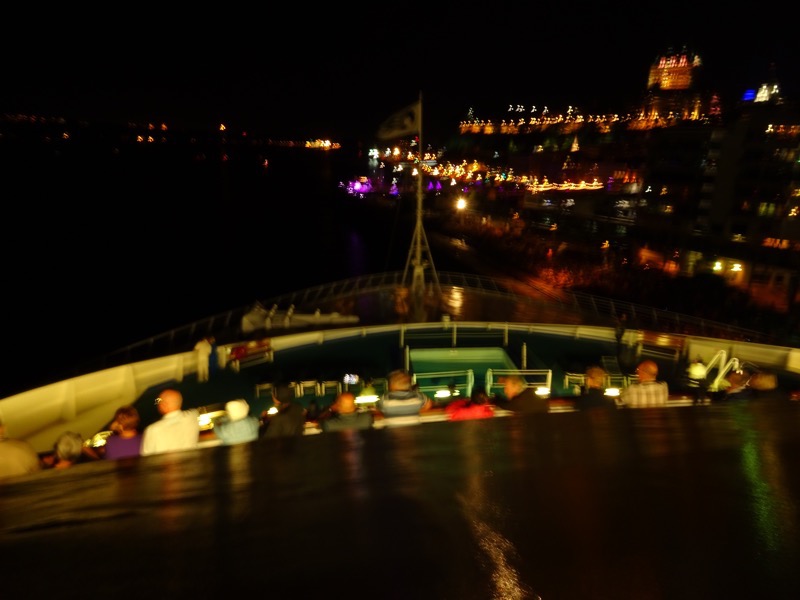 And because it is summer and we have extraordinary good timing – our ship was in town for a local summer festival that included lots of lovely fireworks at about 10pm.  So here, I am going to bore you with my hand held fireworks photos, and (because I uploaded them while still very squiffy!) I am completely unapologetic at how many I decided to add in here.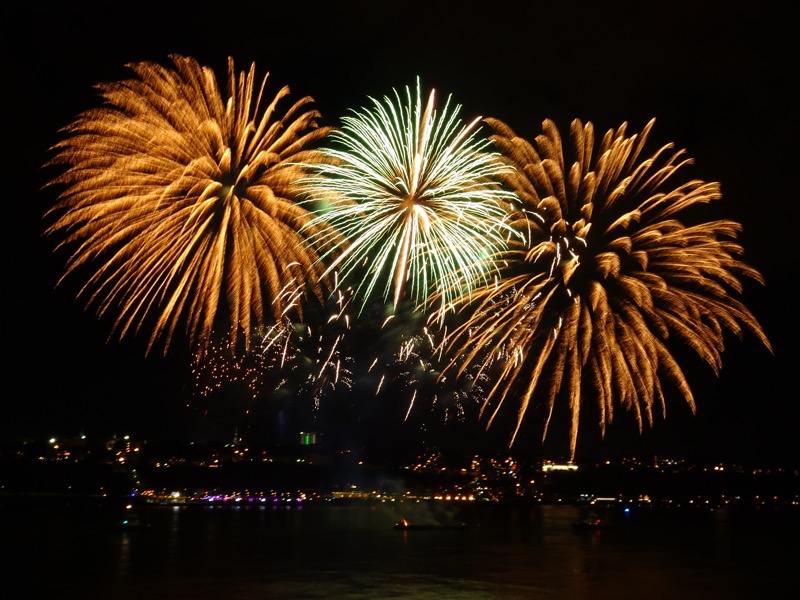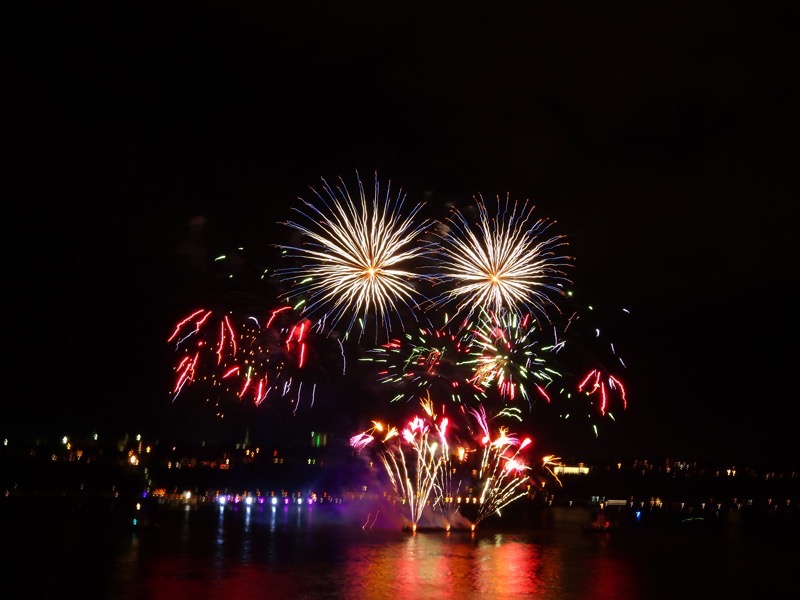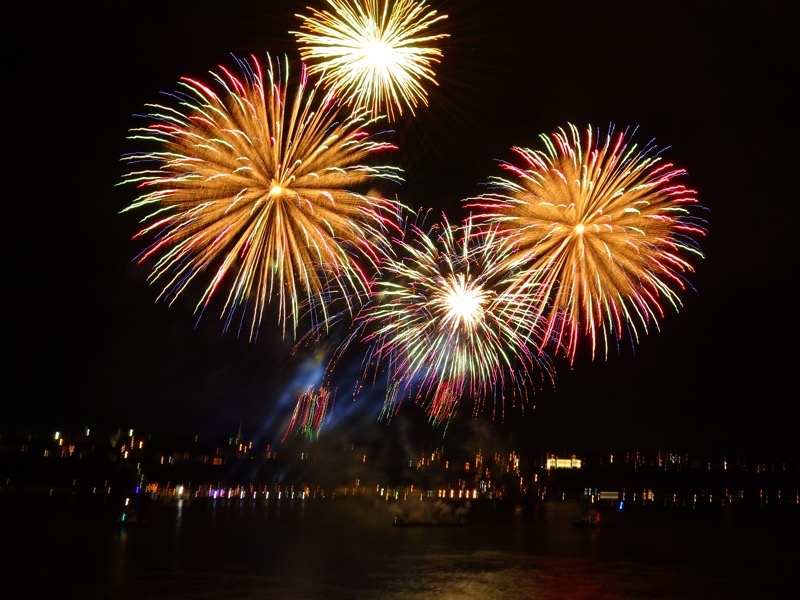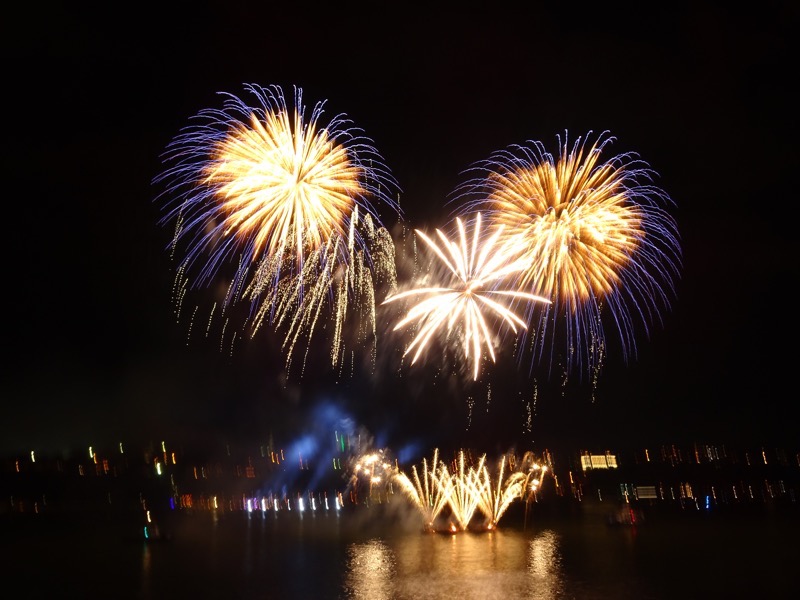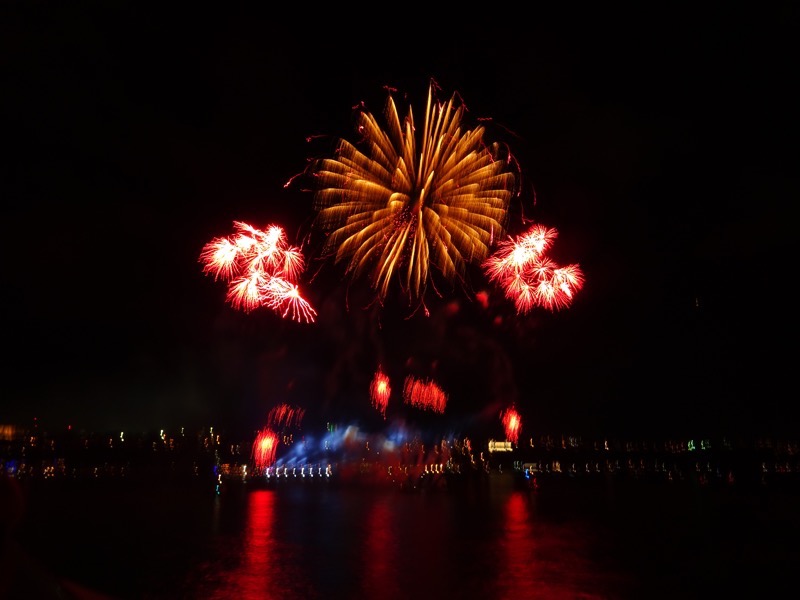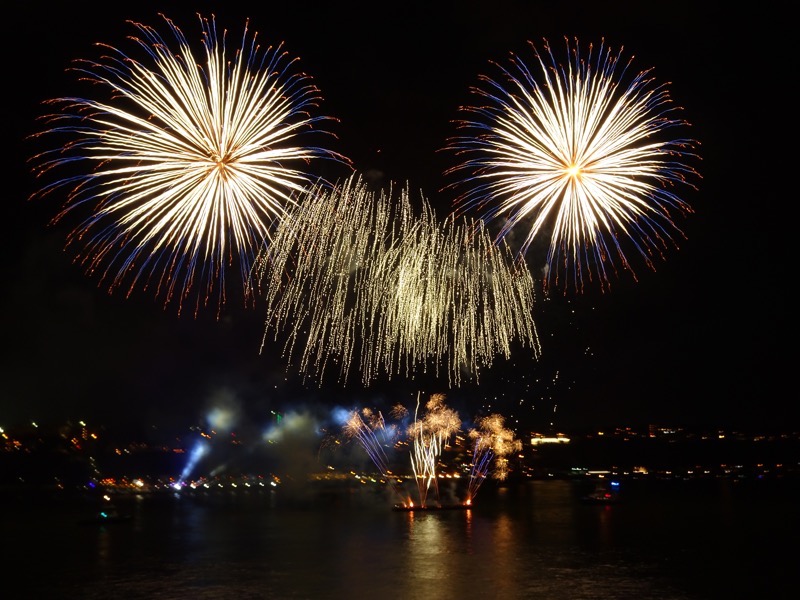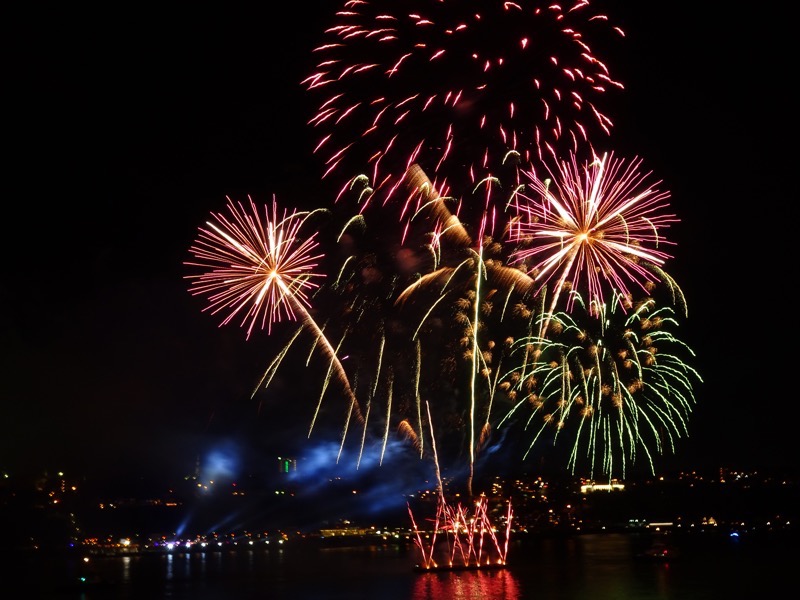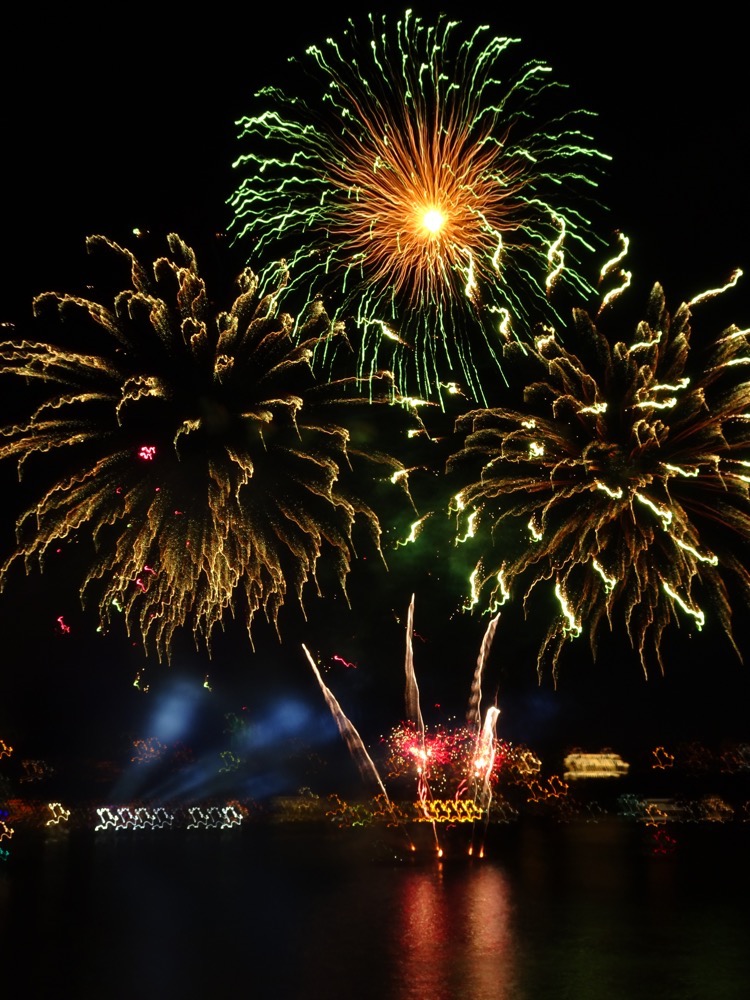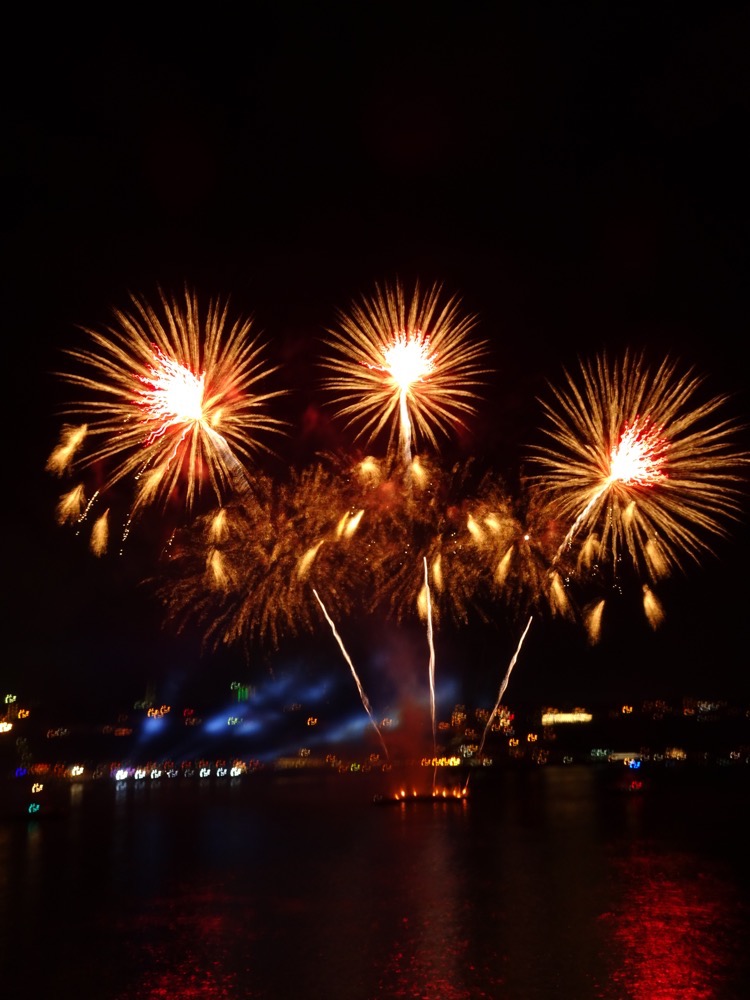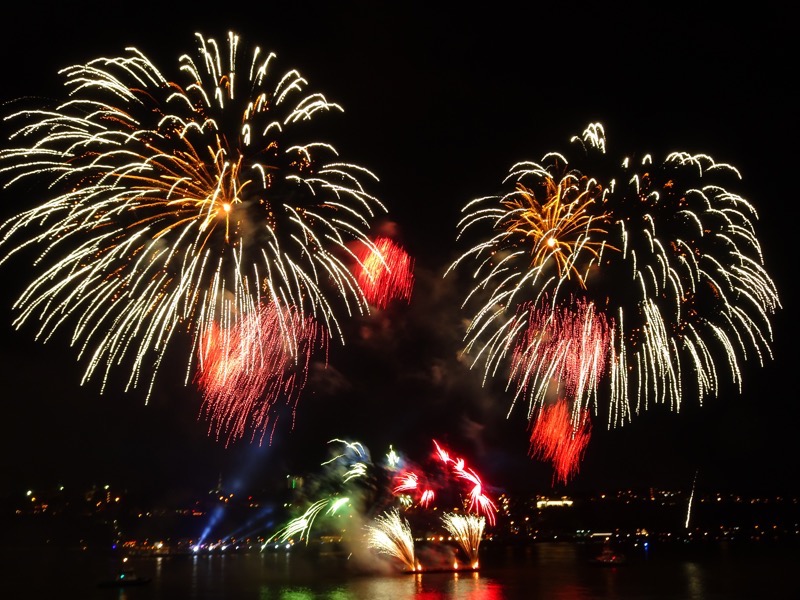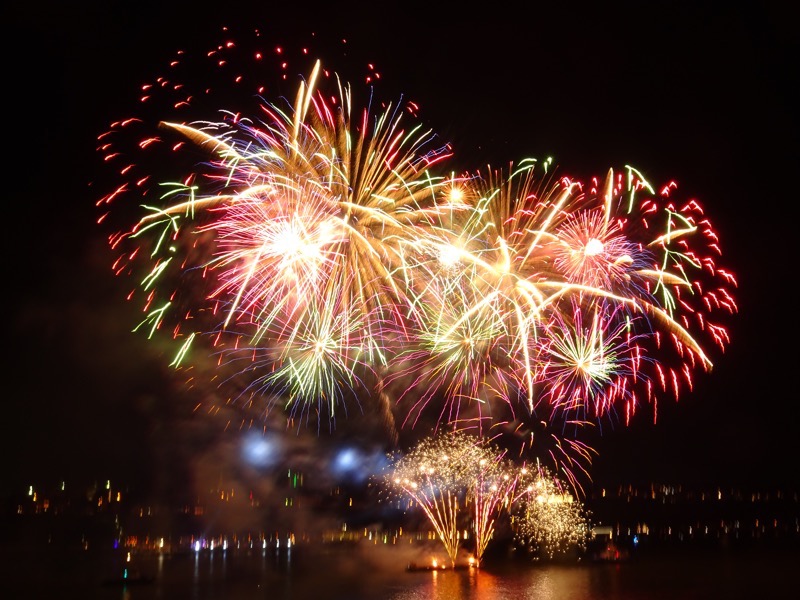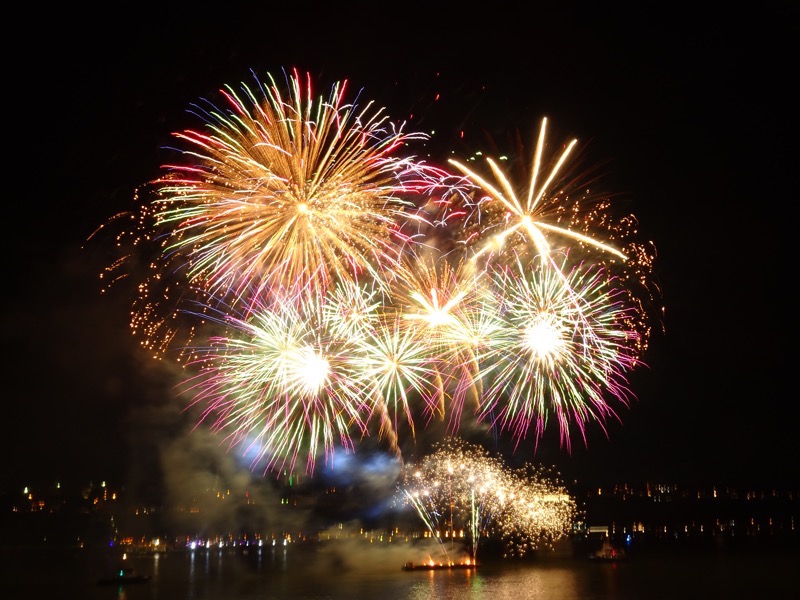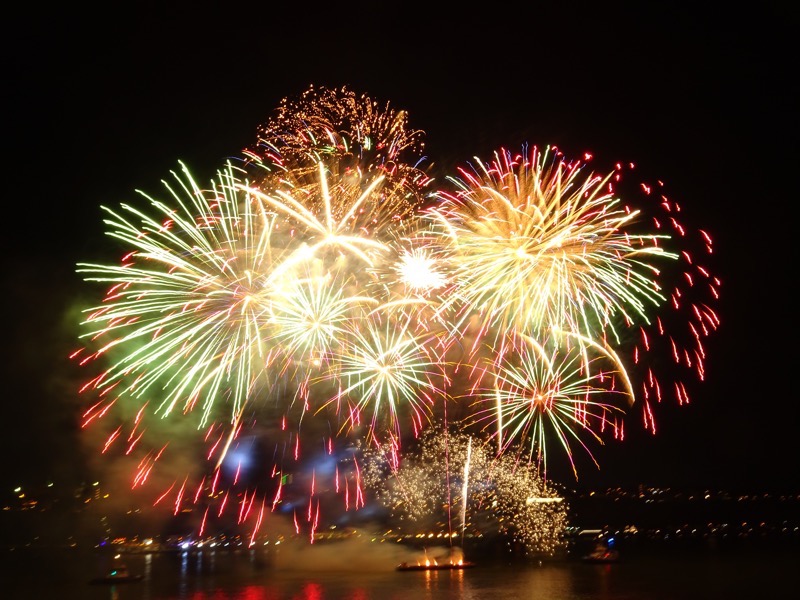 So the TL;DR…?  We <3 Quebec and will totally be back one day to see the city and the area properly.