Puntarenas in Costa Rica today and a '10 in 1 Tour' of Cost Rica lined up with a company called Odyssey Tours.  Our guide, Andres, and driver Alvaro, met us at the port bright an early and we were off in a brand new Mercedes (that thankfully had excellent air conditioning!) to see the countryside.
TIL:
Cost Rica literally means, 'Rich Coast'.
The population is approx 5 million people, nearly all of whom live in San Jose
Costa Rica has no standing army after a civil war in the early 1900s
Education is not free in Costa Rica, but many scholarships are available for disadvantaged students (though how this is determined is beyond me, as they all seem disadvantaged by our standards).
The economy was agricultural, but now includes finance, pharmaceuticals and tourism
Costa Rica has a plan to be carbon neutral by 2021 (which our guide thought was a joke)
Coffee is a big deal in Costa Rica and has been exported since the mid 1850s
You can not hunt recreationally in Costa Rica it is illegal
The climate has a dry season (summer) and a rainy season (winter) and no in between
There are over 900 bird species in the country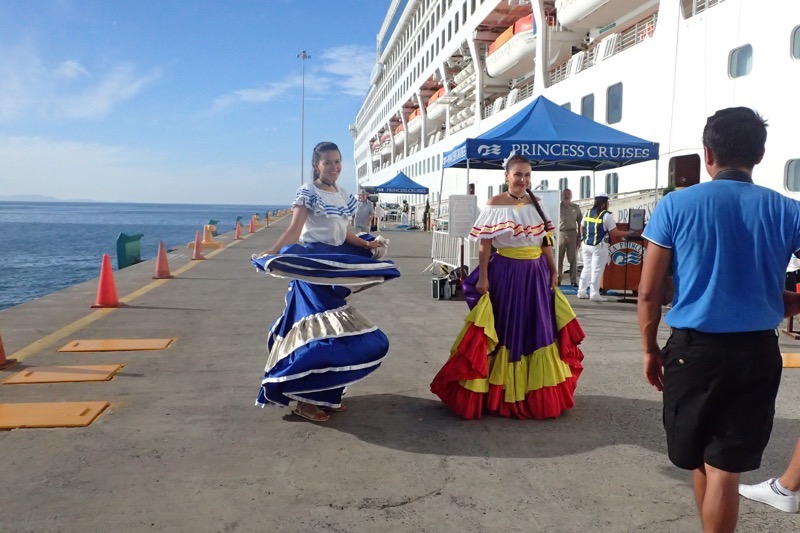 Puntarenas was discovered by Hernan Ponce de Leon in 1519 and is located south of Nicaragua and north of Panama… on one side of the country is the Pacific Ocean side and to the other, the Caribbean.  The city of Puntarenas is surrounded by lush rainforests full of tropical plants, exotic animals and plenty of outdoor adventure activities.  The rainforest here is really quite odd – it is a strange blend of dry forest meeting the edge of typical tropical rainforest, but because we are here in the middle of the dry season, everything has a thick layer of dust over it… it was very unusual to see rainforest looking like a tinderbox and covered in dust.
Our first stop on our day trip was to see The Point which extends on the jutting 'finger' of Puntarenas, and overlooks the Pacific Ocean.  In the distance you can see the islands of San Lucas, and The Point makes a favourite place for locals to recreate on weekends.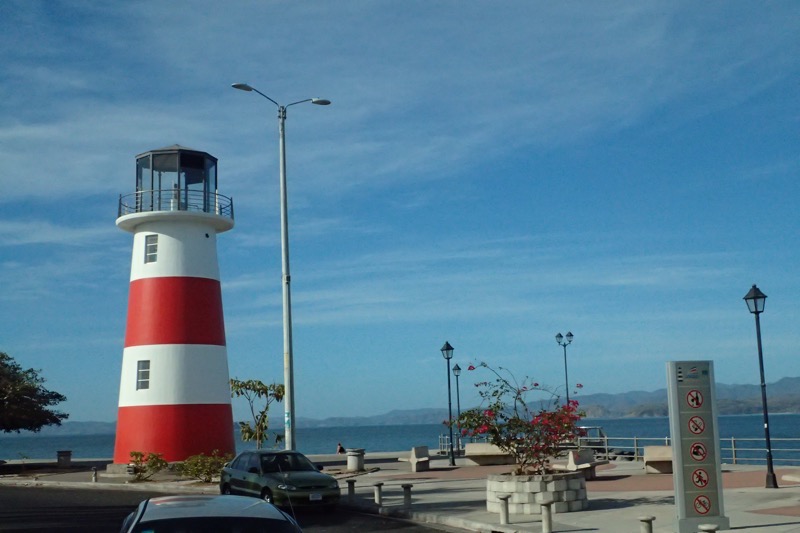 We then went for a quick drive through the town – well, not so quick really, the roads here are in a sad state of disrepair, and we were forced on many occasions to slow down so as not to rattle everyone's teeth out of their heads – and head out into the countryside in search of rainforest and wild monkeys and macaws.  Most common in this area are the Howler Monkeys and the White Faced Capuchin Monkeys (think, the cute little monkey who nearly kills everyone in the movie, 'Outbreak').  We found a large group of Howler Monkeys, and you could see how they got their name, but unfortunately my photos of them were seriously dodgy – but I have managed to get a couple of pics courtesy of Terry (one of The Nookies, of Afternoon Happy Hour fame)…  no Macaws though today, but given the large flock of them we saw at Cartagena, none of us were too upset to miss them.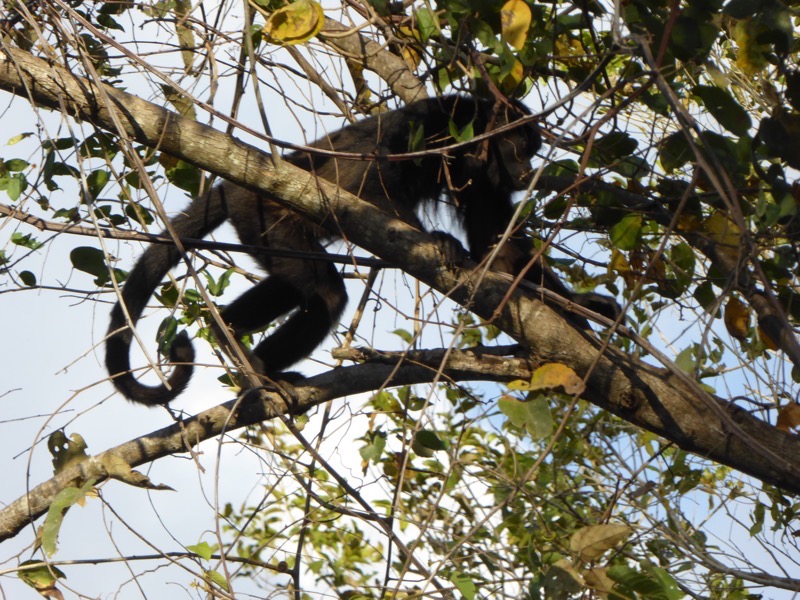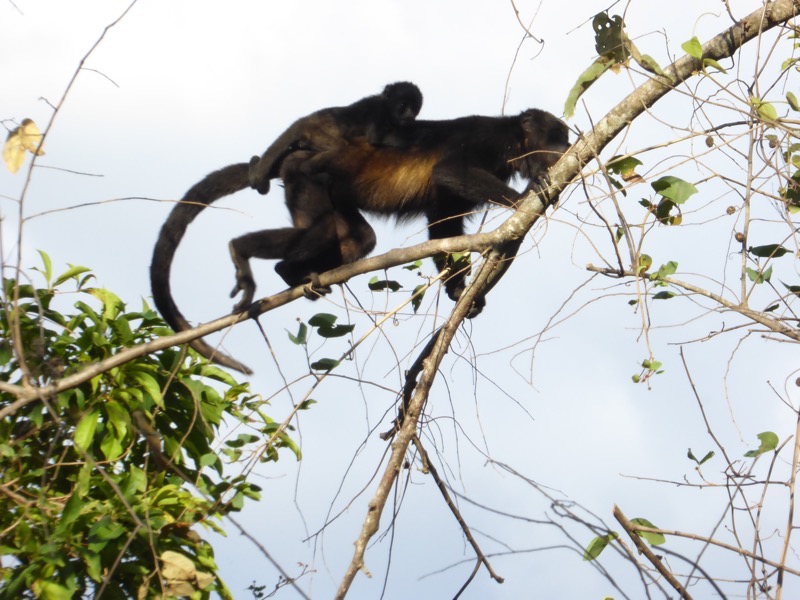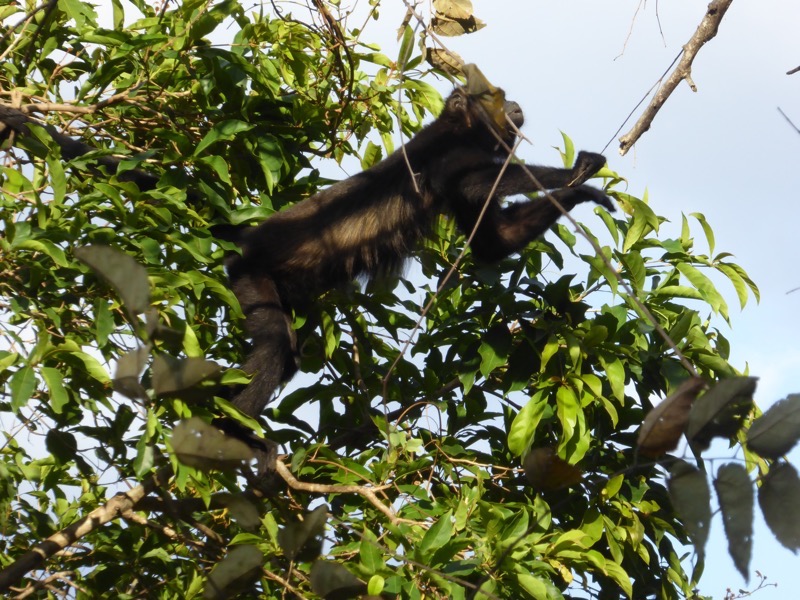 Costa Rica is very famous for its lush tropical fruit exports, and we made a quick stop at a fruit stall to sample all the beautiful fruits and to stock up on lovely cold fruit smoothies.  The mango was absolutely delicious!  So many beautiful fresh fruits, I can imagine if you came down here on holiday from somewhere like Michigan or something, you'd think it was paradise.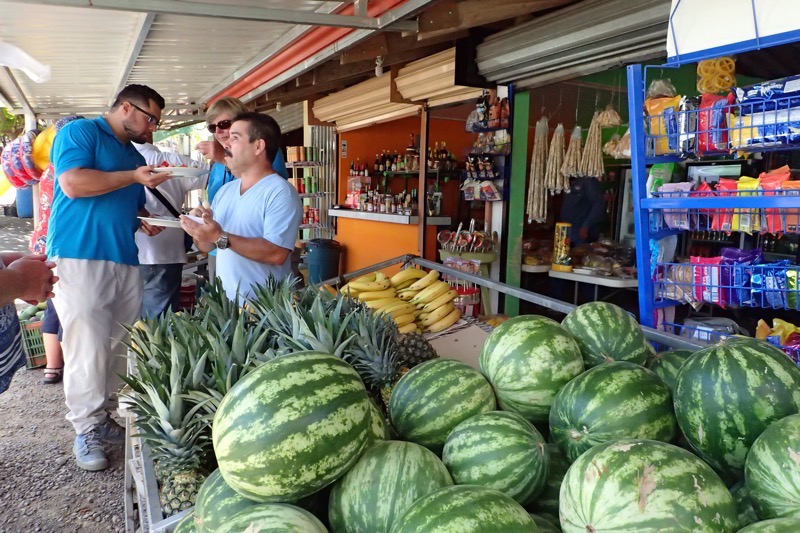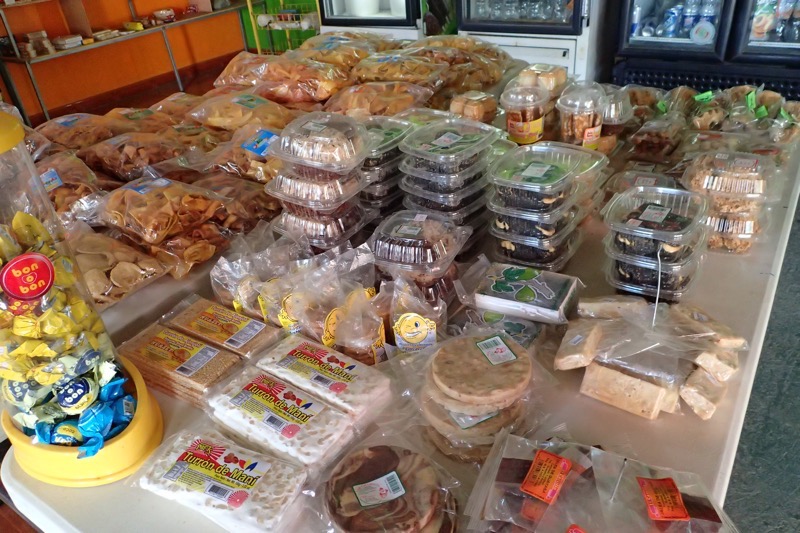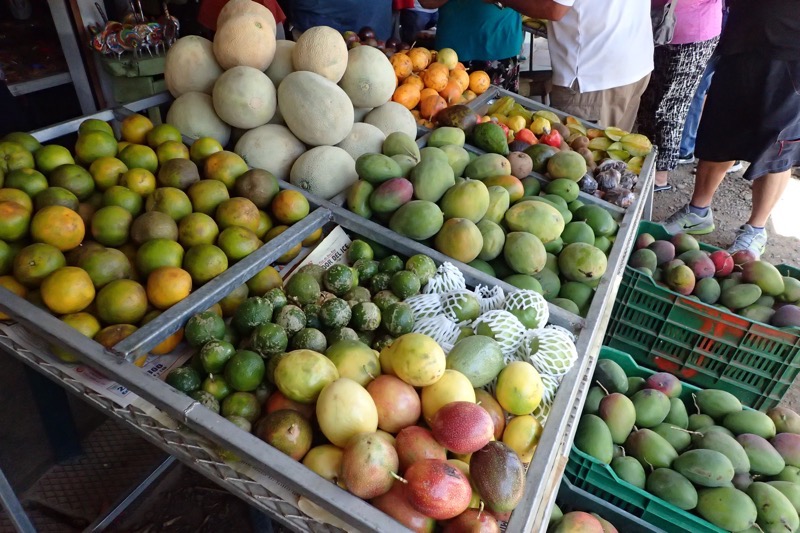 Also for the tourists to try, was some freshly squeezed sugar cane juice, and they demonstrated for us how it was traditionally extracted from the cane.  It was very sweet and brought back memories of chewing and sucking on raw sugar cane up in Hervey Bay when i was a kid.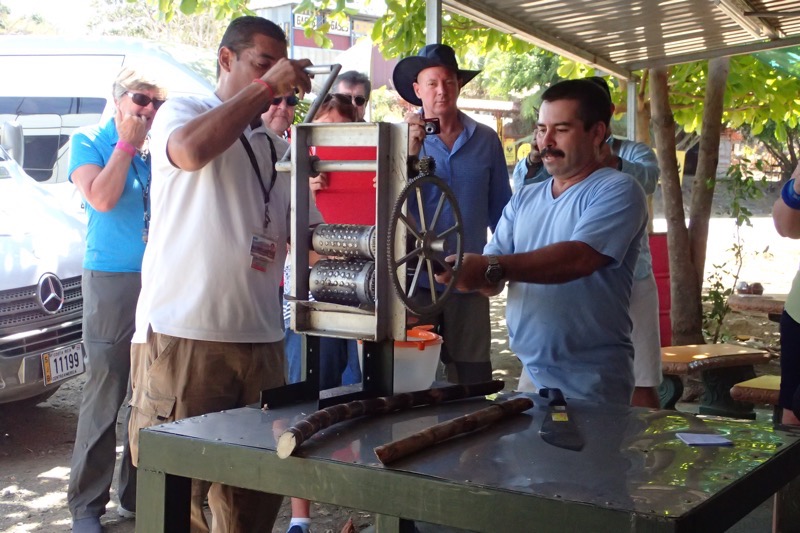 We stopped also at a cashew orchard, and while all of us knew that cashews were a tree nut, none of us had ever seen a cashew tree before… the cashews comes from this enormous fruit, most of which is barely edible and part of which is actually toxic.  And seeing this, and seeing how much is wastage, I now understand why cashews are so expensive.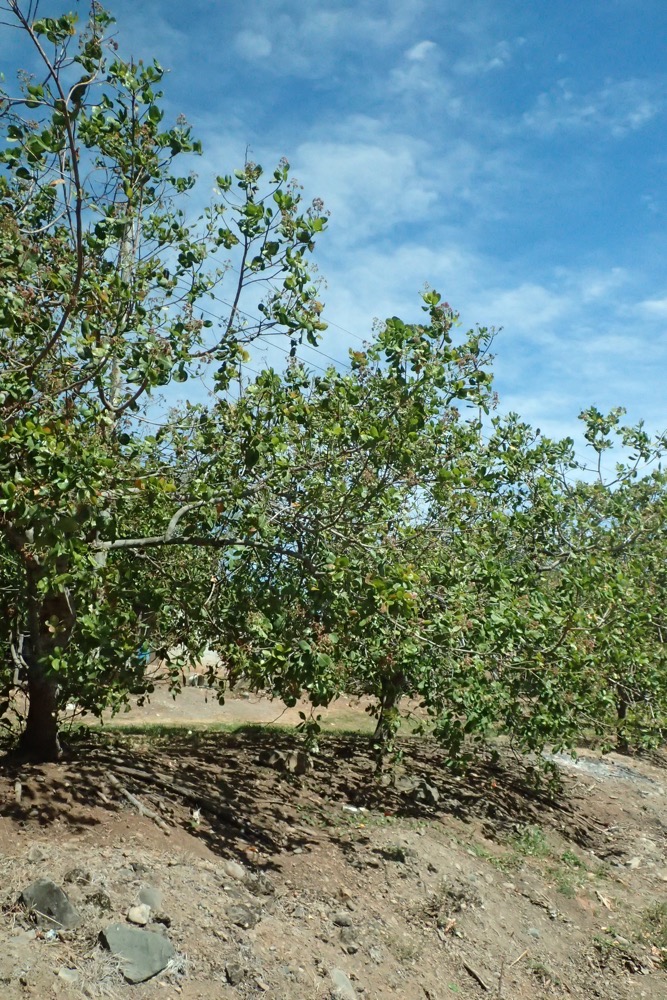 One little cashew nut per, one of these…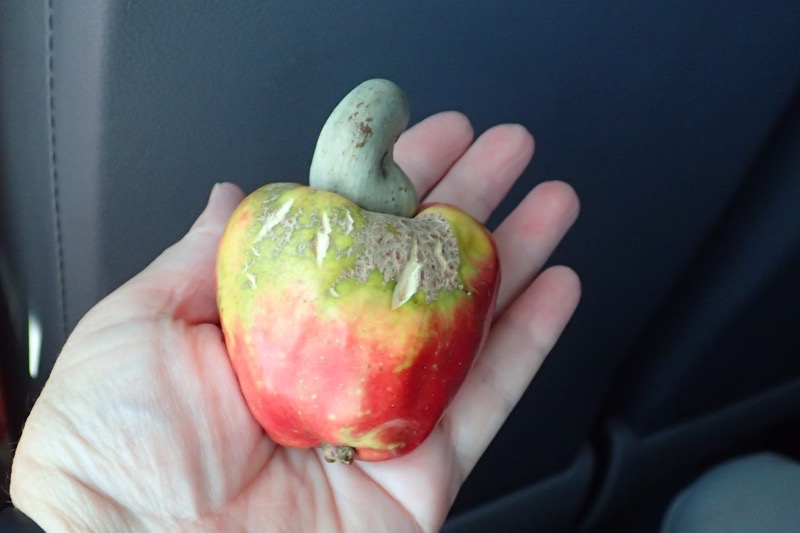 After this we were off to do a quick river cruise to see some crocodiles.  Costa Rica has some of the most densely crocodile populated rivers in central America… some of their river systems have thousands of them.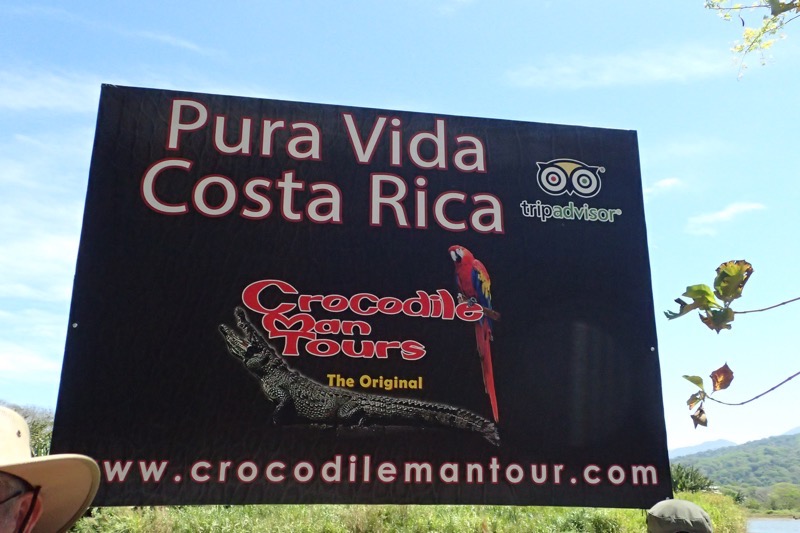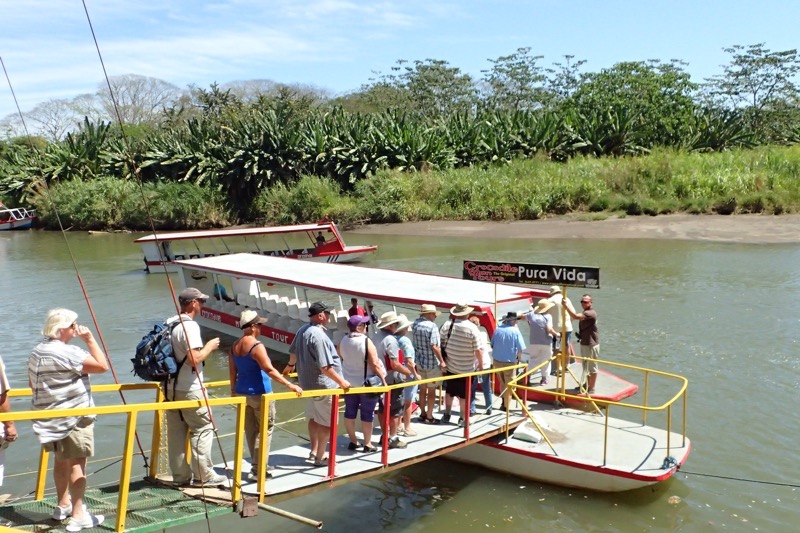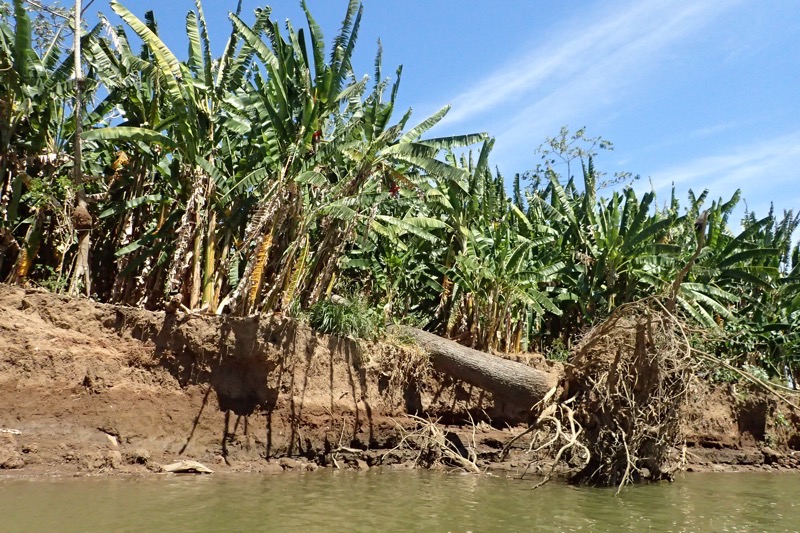 This fellow was named ScarFace – I couldn't quite make out the reason for his name sake, I was too distracted by Ruiz our boat driver climbing out into the water to hand feed the bloody big thing with a piece of chicken!  ScarFace must have been close to 4m long and probably a few hundred kilos, and I'm pretty sure he could make short work of Ruiz if he decided to…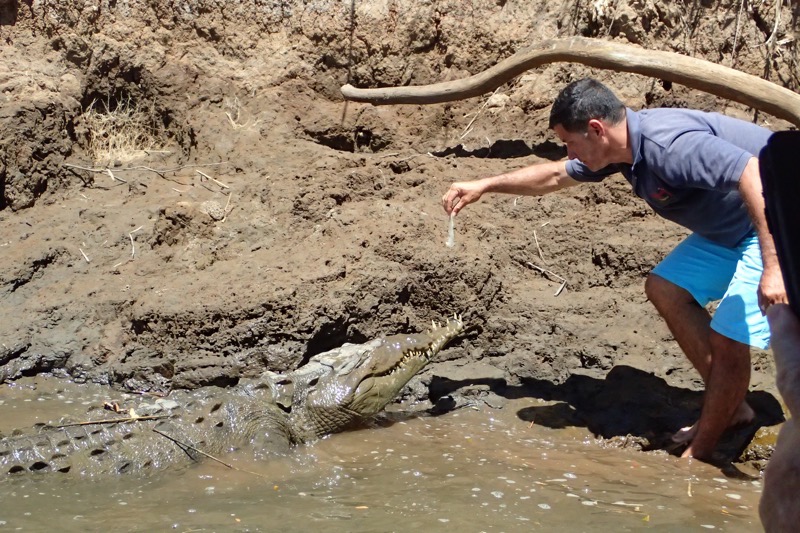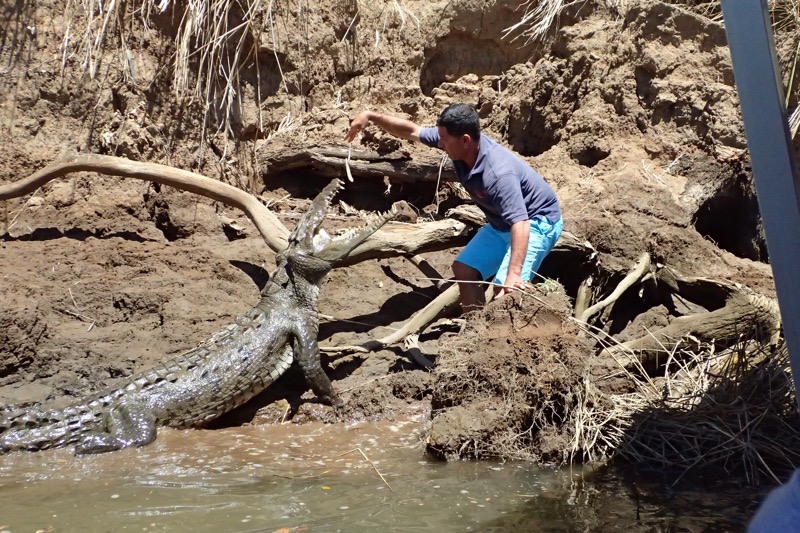 There is something very sly looking about crocodiles when they are just still and watching you…  :/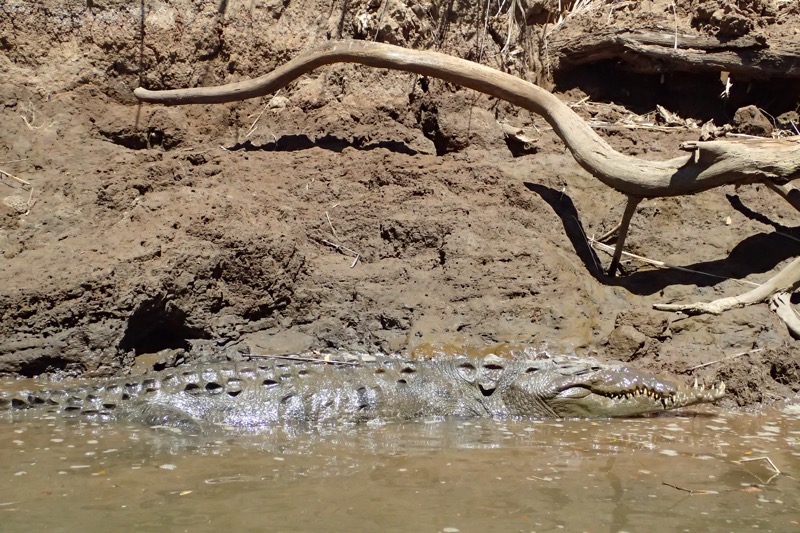 This big one was closer to 5m long, and nicknamed Tornado ever since he was seen death rolling a COW that had come down the bank to drink from the river.  A COW!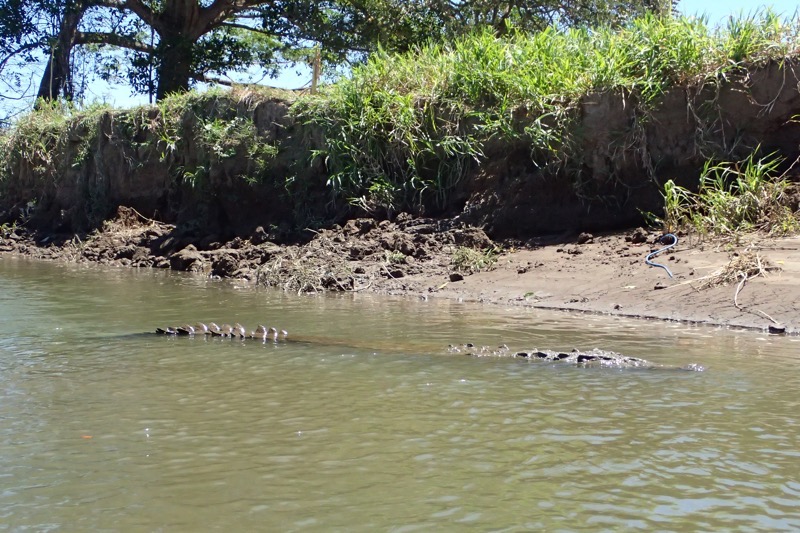 Grey-blue great heron… very pretty, and presumably very fast if they can survive here with their snappy aquatic neighbours.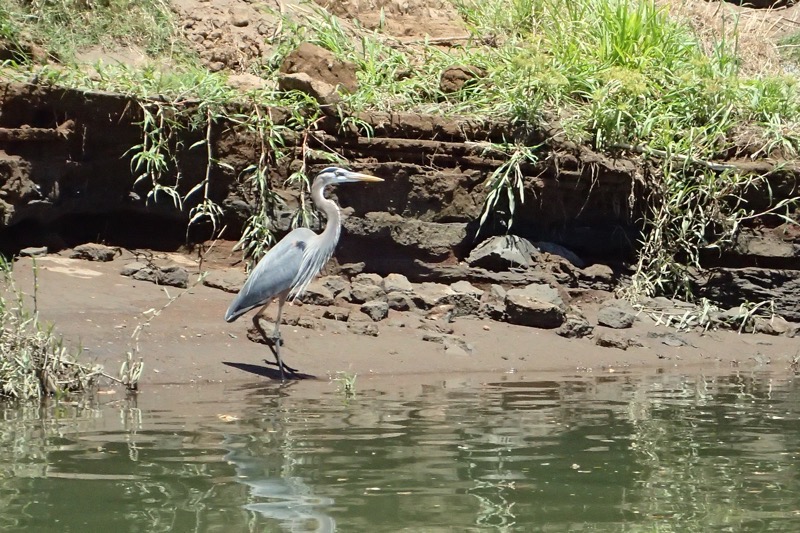 Next we went for a drive up a mounting into the Carrera National Park to some lookouts to see the view over the Pacific side of the country.  Gorgeous countryside.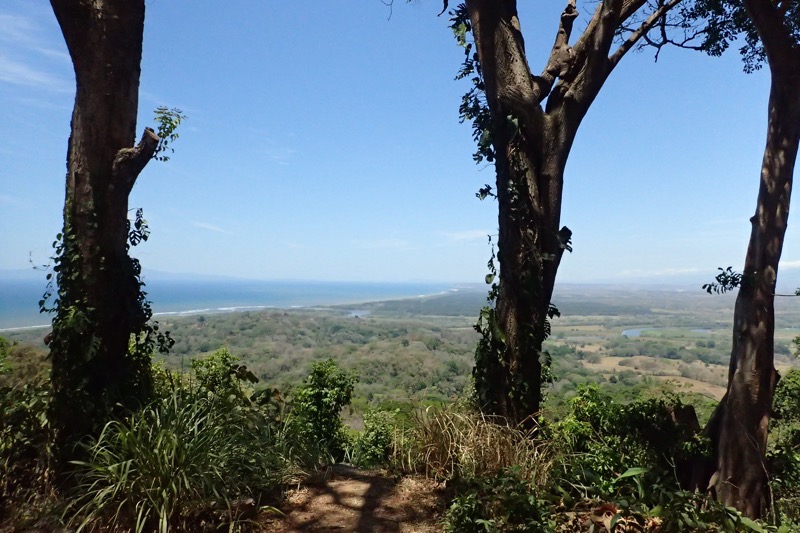 Quaint little restaurant at the top of the mountain – the Waterfall of Love, which sounded like a tacky carnival ride, but was closed so I couldn't go and see what I was certain was going to be very interesting decor!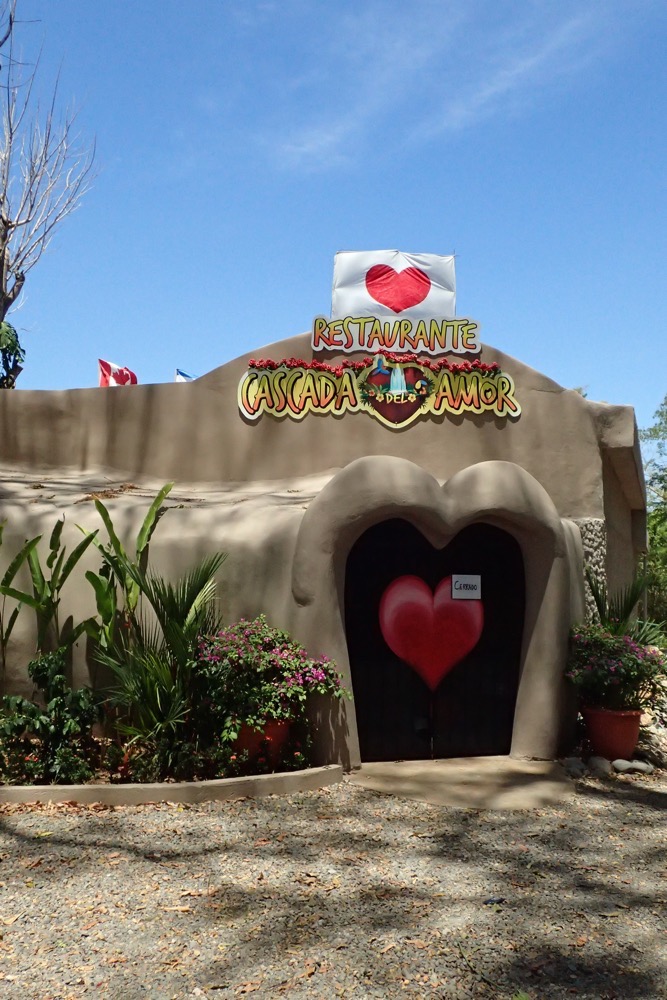 After this we went to Villa Lapa, which is a resort area that has been built in the style of a traditional Costa Rican village.  Andres was very well versed on all the plants, trees, fruits, animals and insects of the region and pointed out 1001 different tropical plants… many of which were very familiar to Australians.  We did try to communicate that a lot of the plants he was telling us about in some detail, were growing quite happily in our gardens at home, but alas, he persisted comments like, "My friends, look here, you must see this – it is called a bromeliad/cicada/poinciana."  Le sigh…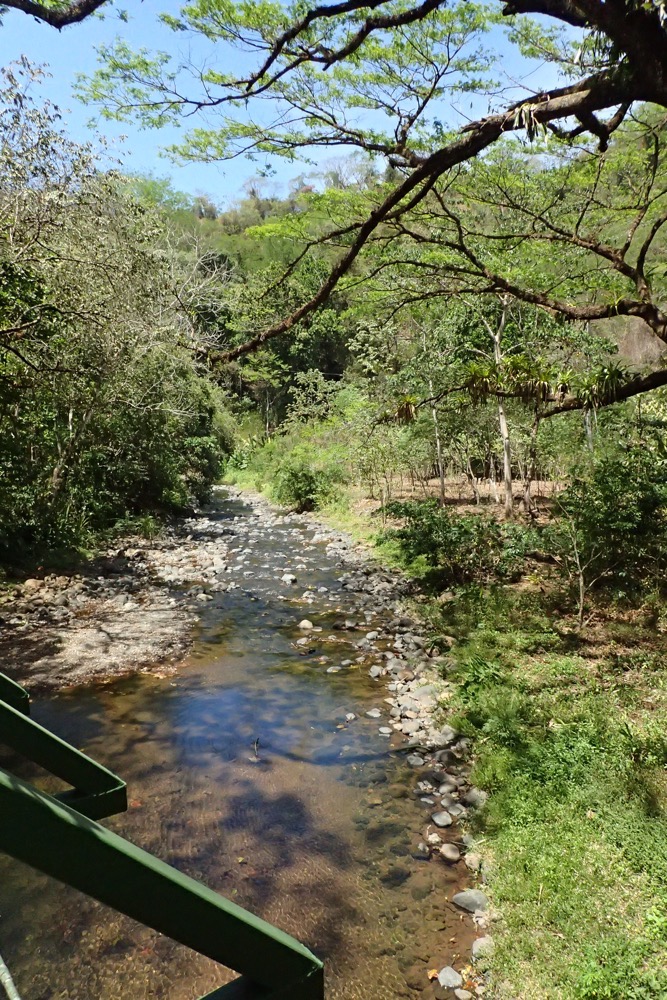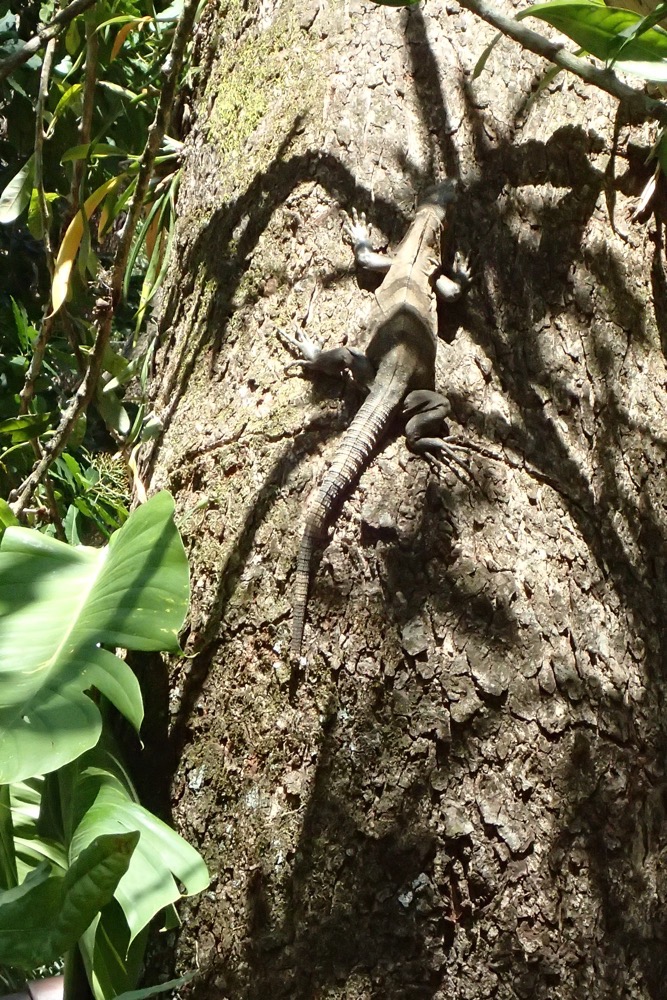 Village entrance.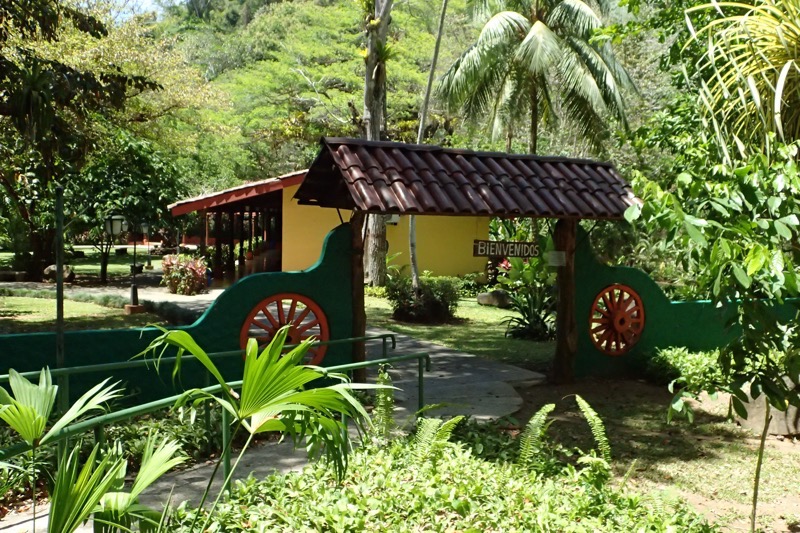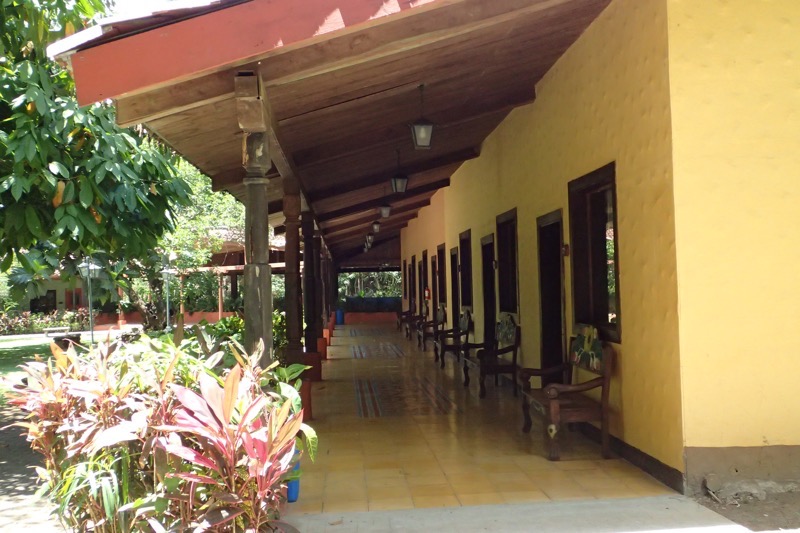 Typical village Catholic church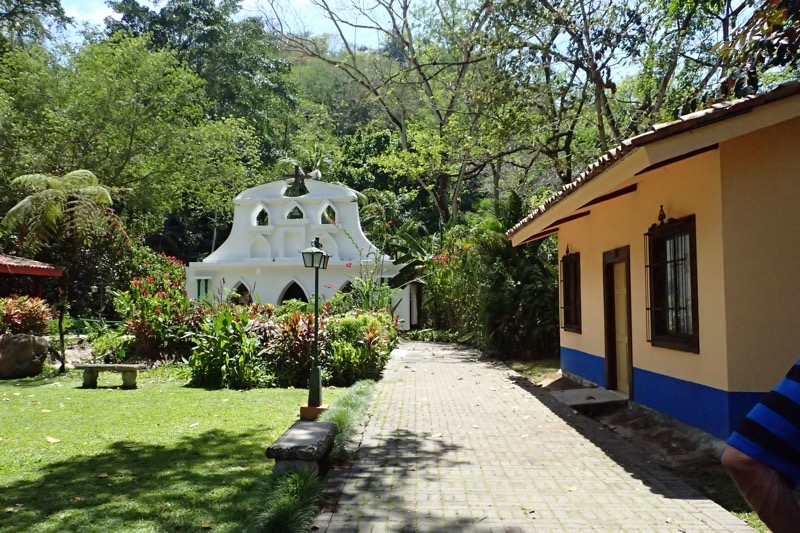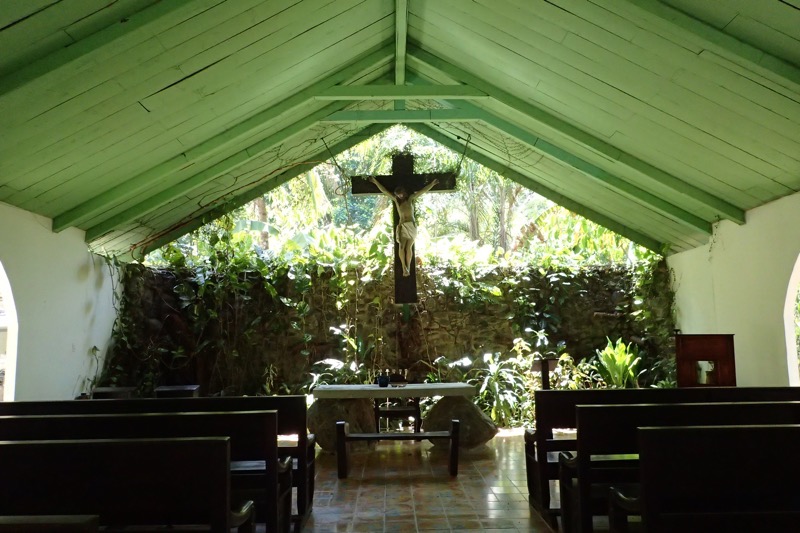 A barn/tavern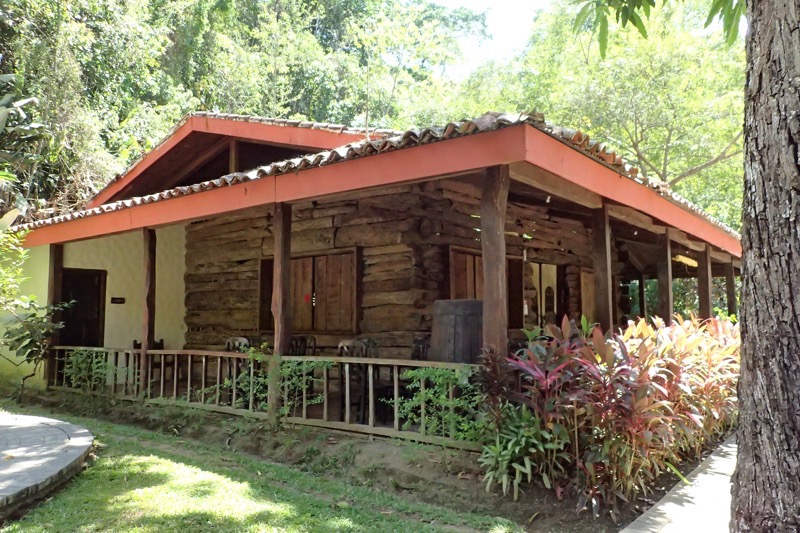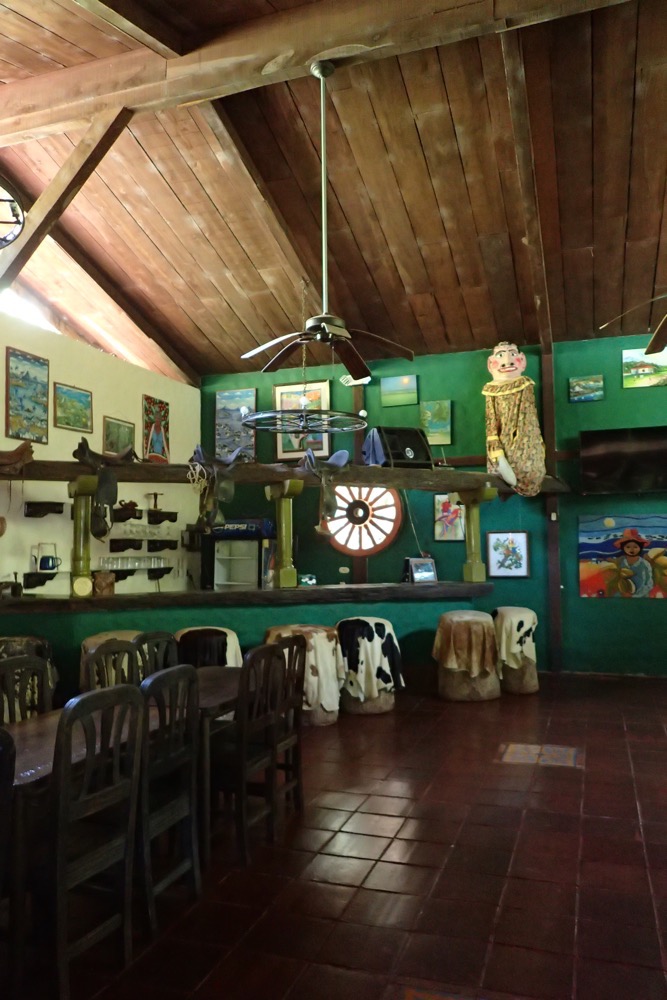 After the village we drove to Playa de Leone for some lunch in a very colourful local restaurant with lovely food and cheap ice cold beer… very welcome given it was about 34C and 85% humidity.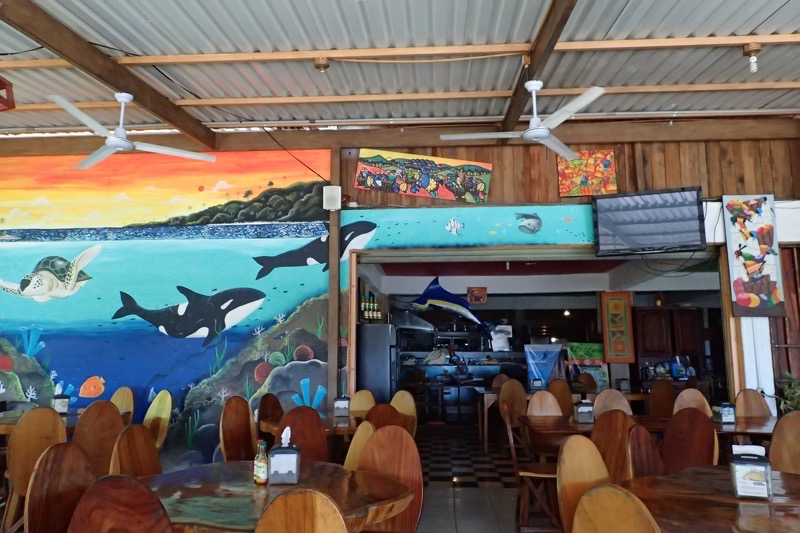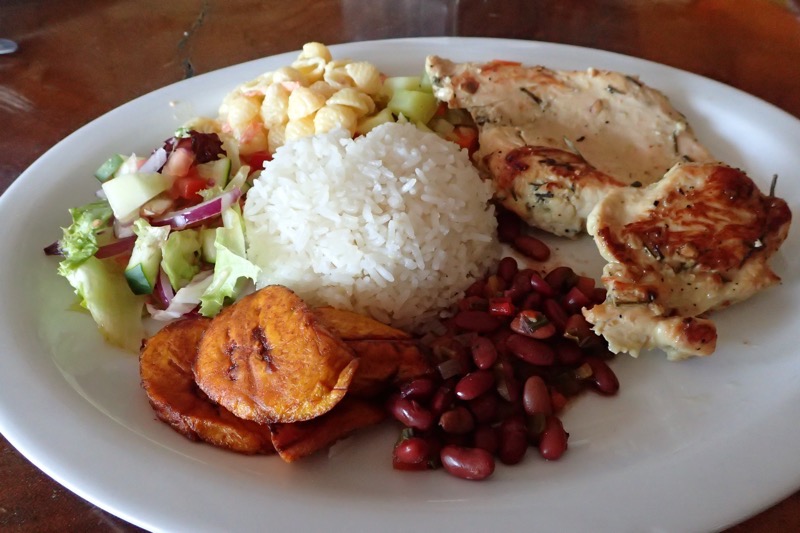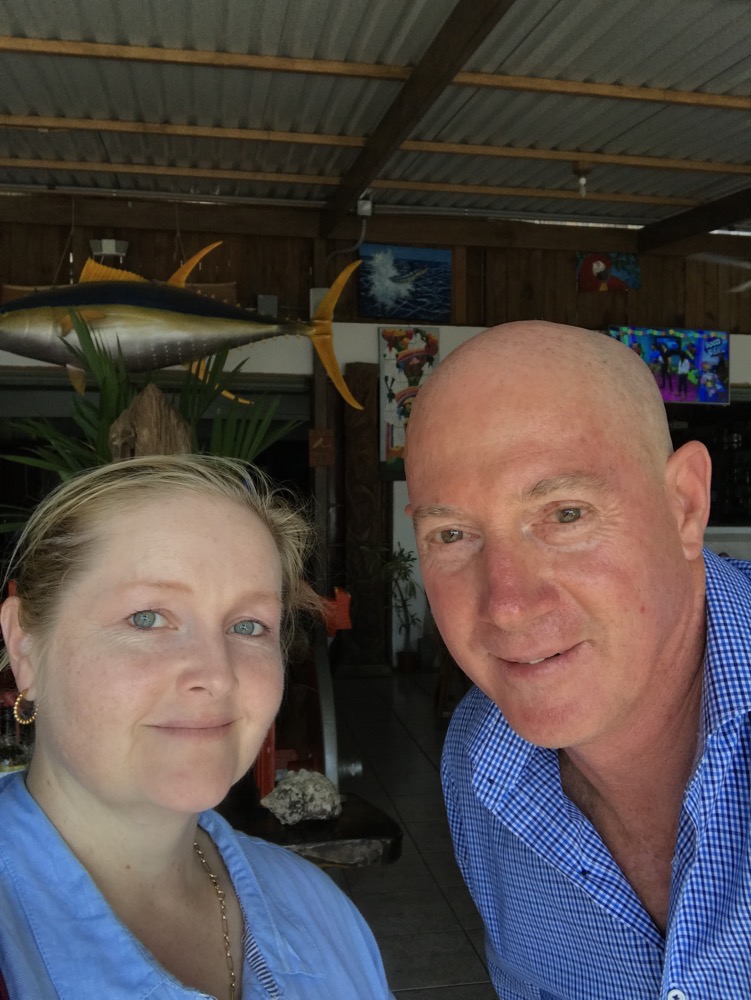 I found myself having lunch with this guy – who I had seen around the ship quite a bit and who looked very familiar.  I assumed (incorrectly) that he looked familiar because we had been on tour together at some point… but after barely two minutes conversation over lunch, he said he too thought I was familiar and it turns out we both belong to the SSAA at Belmont and have both been volunteering there for RASA days for the last few years, just in different disciplines!  Talk about going half way around the world to meet someone from just around the corner!
After lunch we went for a stop down to the beach, it was a beautiful, fairly quiet beach with lovely palms for shade and grey/white sand – most of the beaches here were black sand only.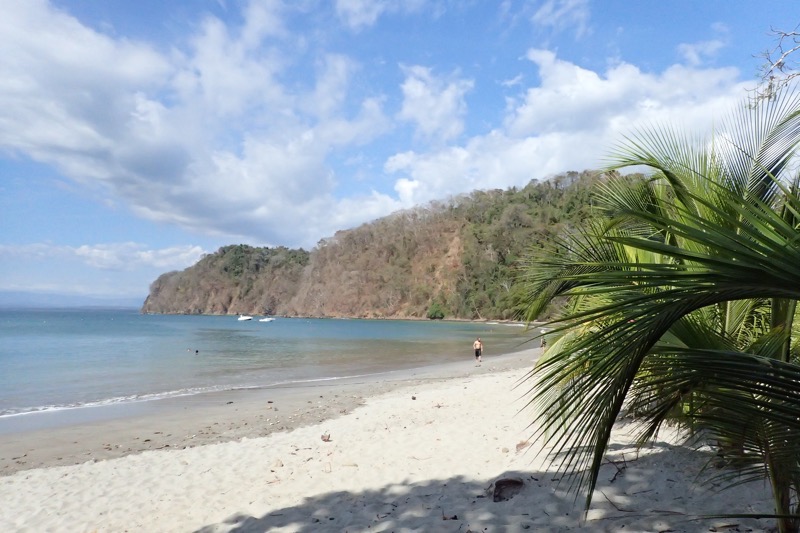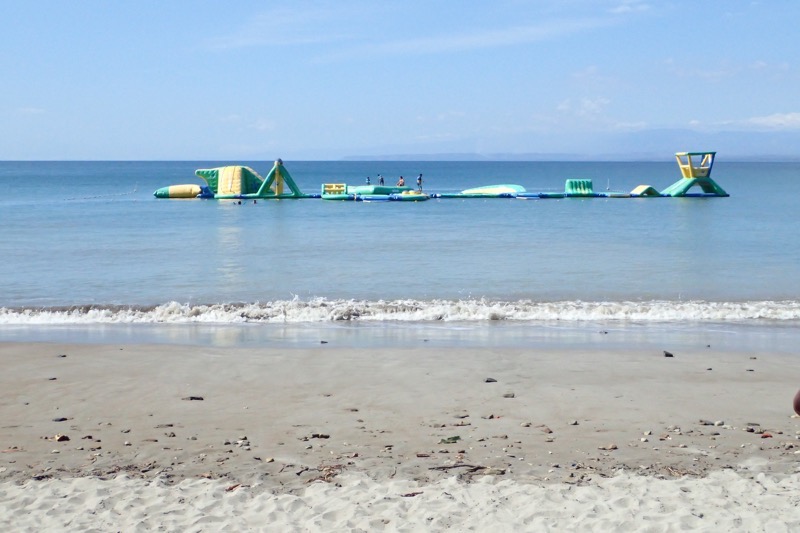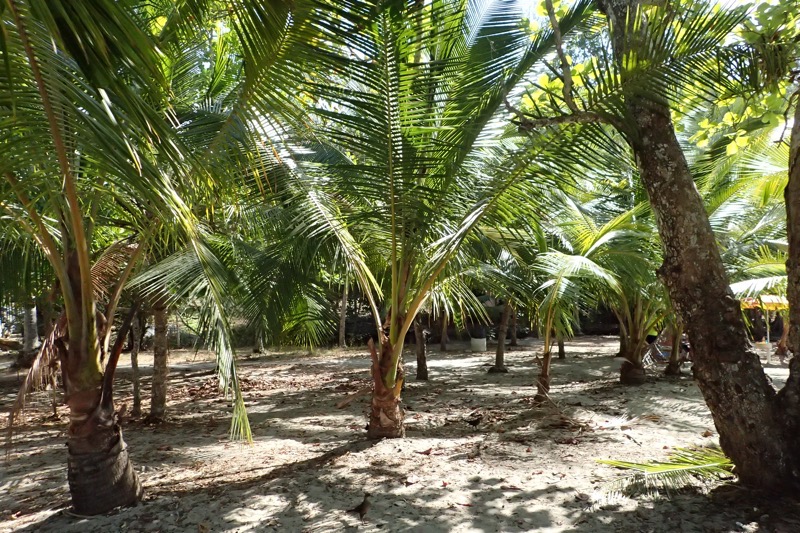 From here we made our obligatory souvenir shopping stop.  Costa Rica has lots of beautiful timber products made from Rosewood, Tigerwood, Purple Heart, Cortex, Fustic, Ironwood, Teak, Lacewood and Guapinol to beautiful effect.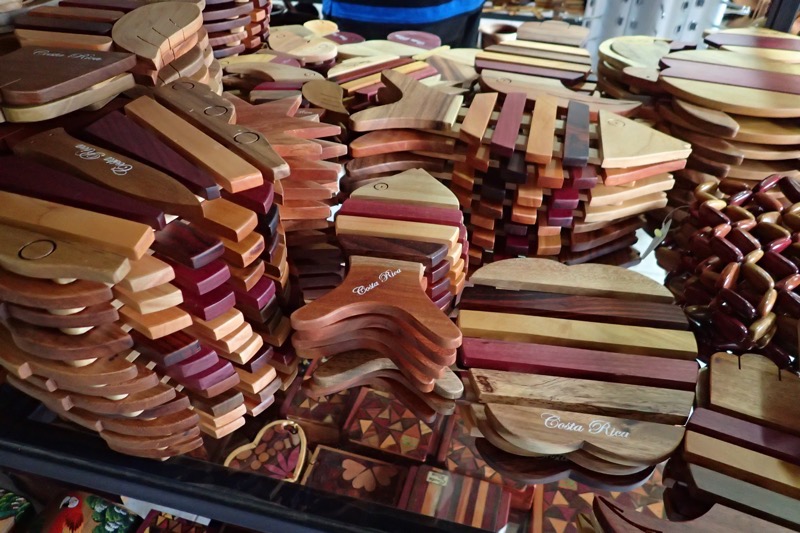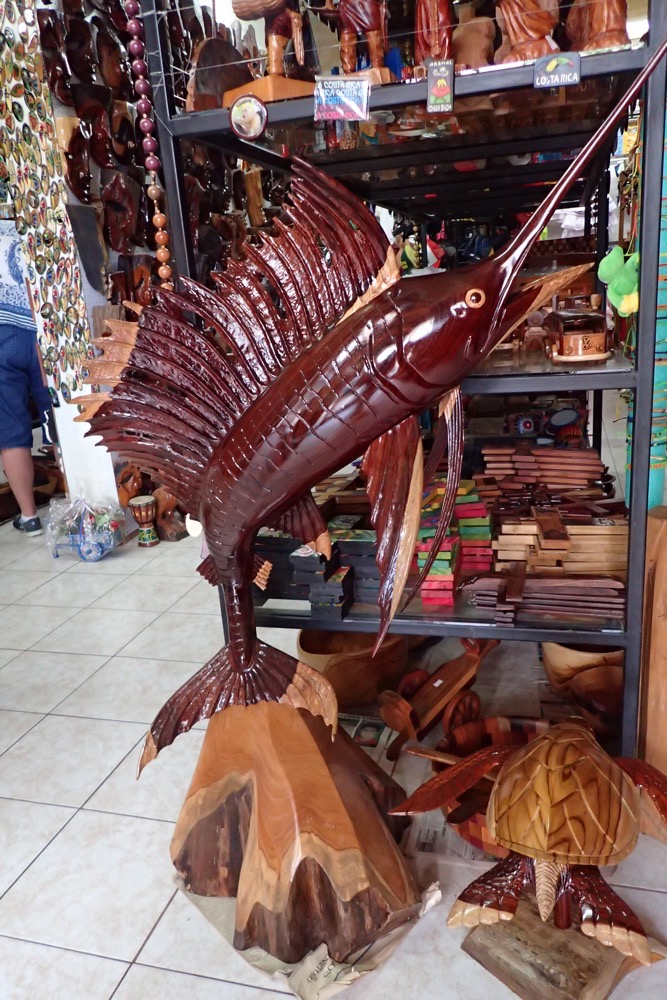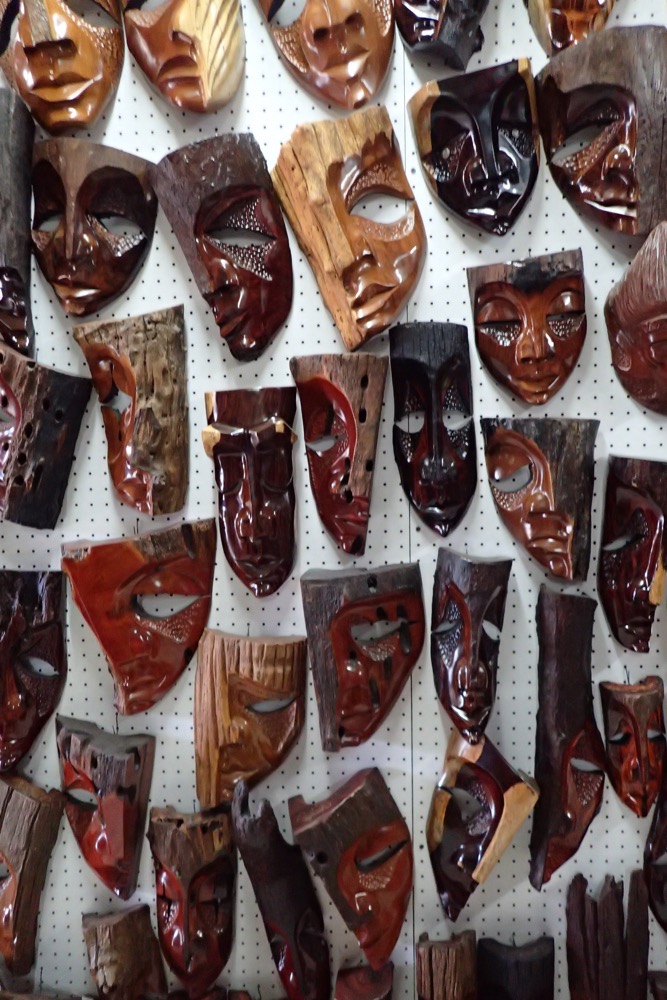 On the way back to the ship, we made another stop to see even more crocodiles at a bridge that has shallow flowing water where the crocodiles like to hang out to stay warm and to catch small fishes in the steam. I counted 25 of these monsters and they were all 4-5m long.  It was like the sort of bridge the villains would hang James Bond from and then turn their backs of him and wait for the crocs to get him.  We have plenty of big crocs in Australia, but I've never seen so many of the large prehistoric beasties in one spot like this.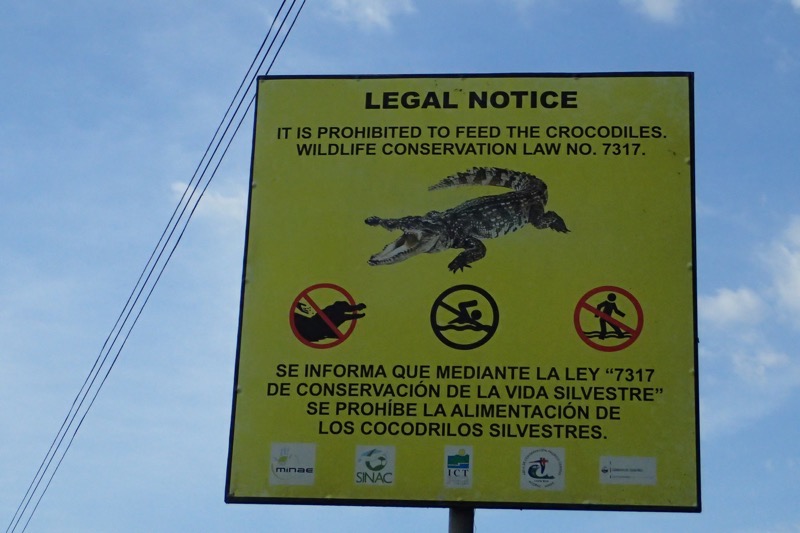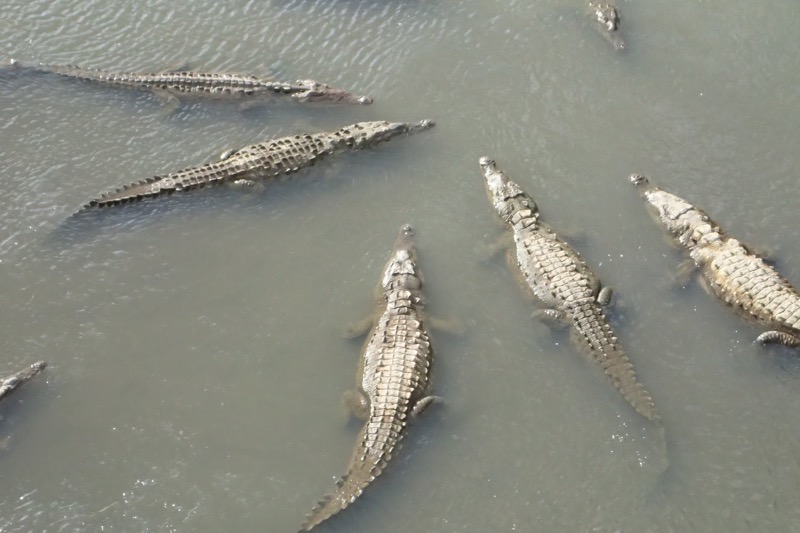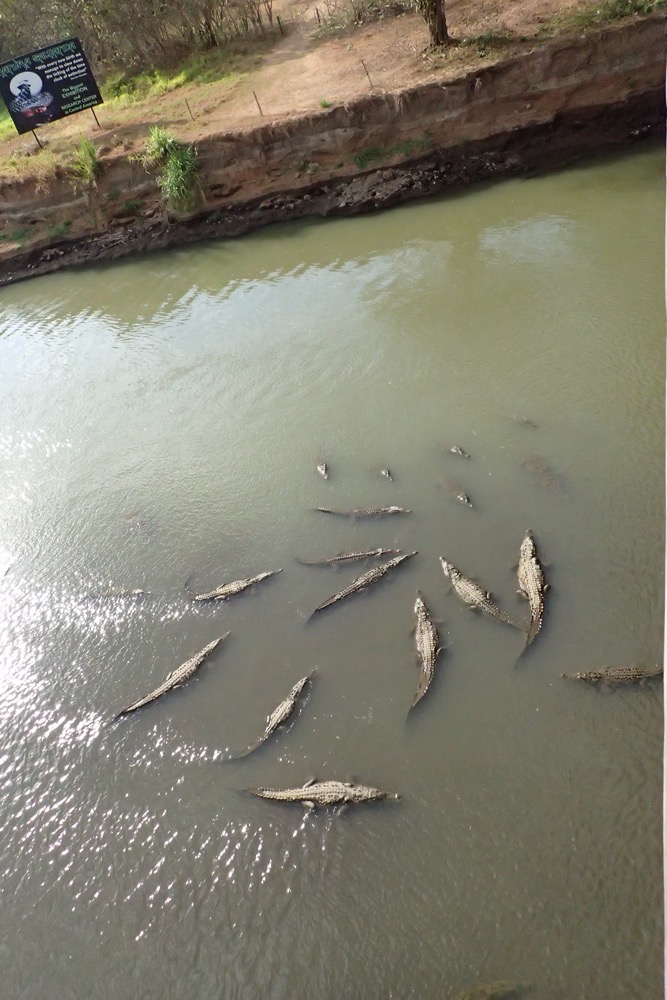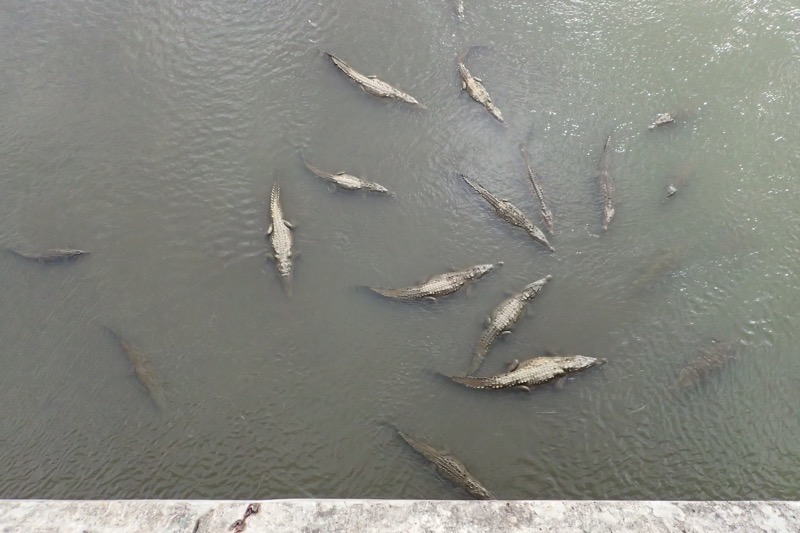 It was then back to the ship.