As many people who have read this blog for long or who have had the (mis)fortune to read my back catalogue – you will already know that I have a chronic neuropathic pain problem that stems from four nasty motor vehicle accidents.  As such, when faced with an opportunity to do something cool – like go white water rafting in Austria, or go jet boating in Queenstown, or go paddle boating in Alaska, or go parasailing in Oludeniz – I have always found myself saying, err 'no, I better not'.  🙁  Not because I don't want to go, but rather because when travelling by land, I just can't afford to send my pain levels through the roof when I have things I need to do the following day – like flying for 8 hours, or a bus trip across the country or a museum visit planned.  Well, guess what?  Tomorrow is a sea day, and unusually I have what chronic pain people tend to refer to as, 'recovery time'… which has led to me throwing caution to the wind – literally!  Which never, ever happens.
Remember this picture from yesterday?  Can you see that little white dot up towards the top of the mountain on the right hand side of the valley?  Well, today, we decided to go up there… and jump!
When we were at Pepino Pahia yesterday, we saw a handful of hang gliders and paragliders flying around in the air, and were thinking, 'What a fantastic view they must have from up there.'  So, we decided to book and go ourselves.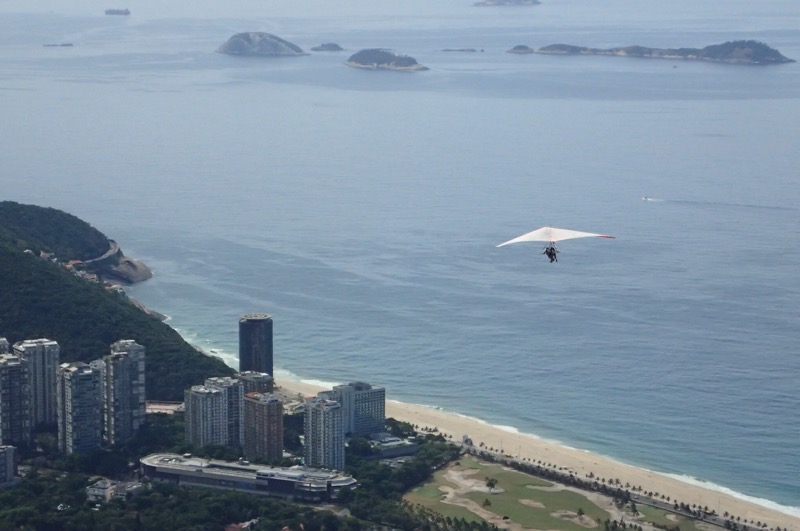 This picture is Aunty Mary flying off towards Leblon in a hang glider!
The guys getting the paragliding ready…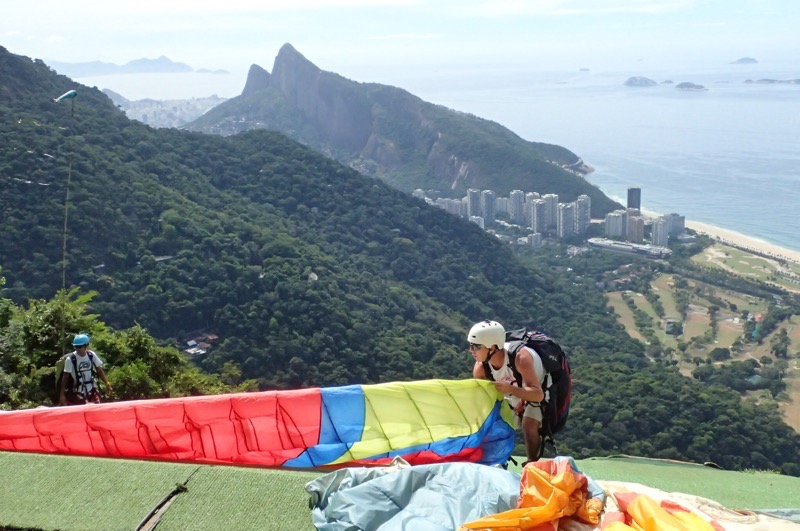 Optimistic I hope…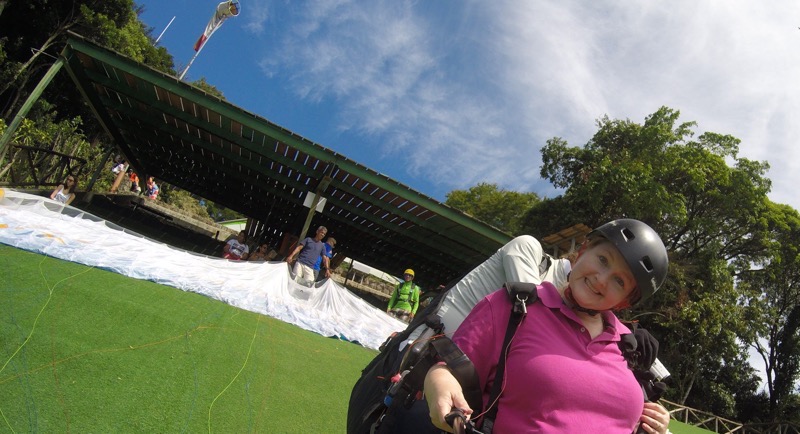 Okay.  The trepidation bit sets in!  Eek!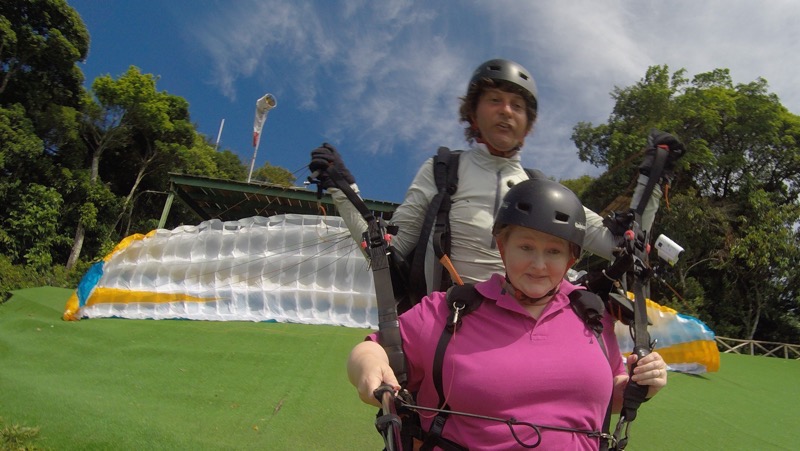 And then we were running off a cliff and into the air!  The pilot said he was going towards the mountain to try and ride the thermals up from the heat rising off the rocks, and jeebus – we must have gone up about 100m higher than the launch point, which was already 540m above the beach.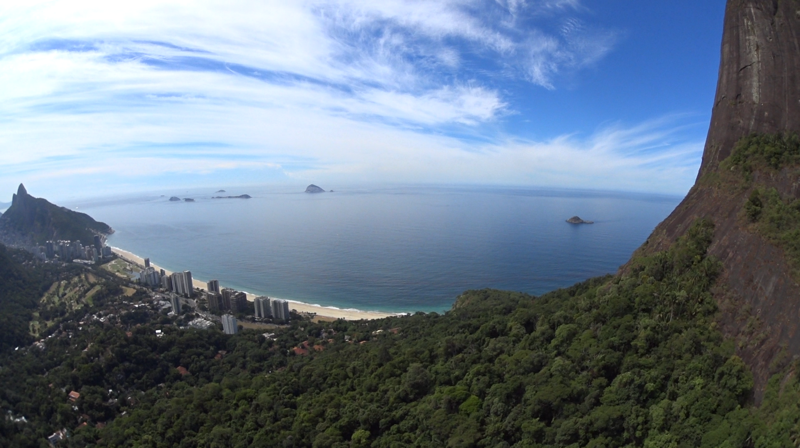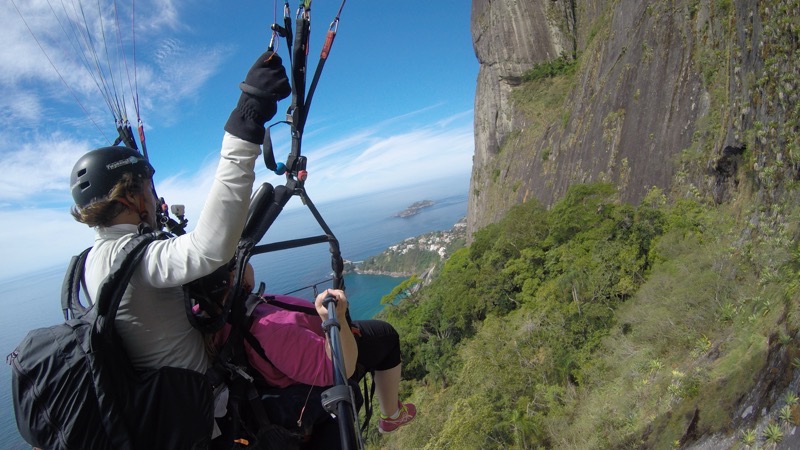 It was just beautiful.  I loved it!  The views were unparalleled, and I loved it when the pilot spun the 'chute around; it is like a rollercoaster without all the jerkiness and with a way better view.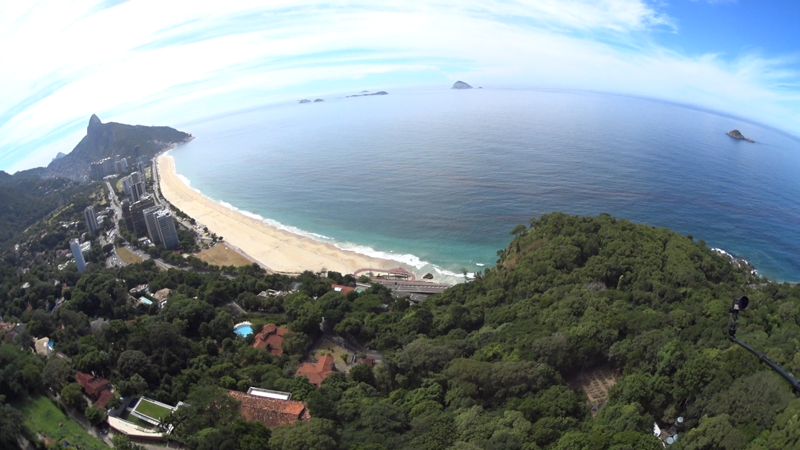 We went so close to the mountain, you could see our shadow and it looked nearly life size.  Oi!  I swear we were barely 20m away from the rock at some points…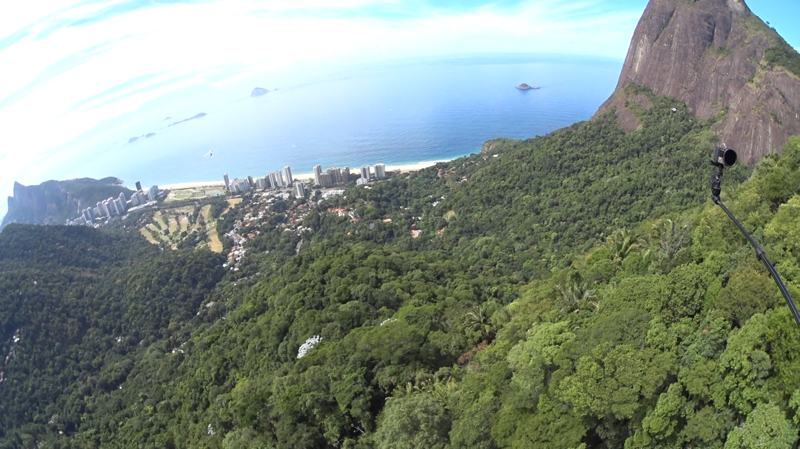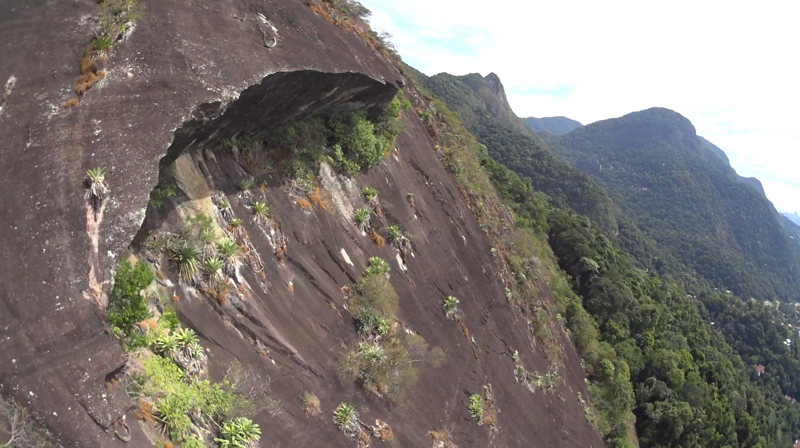 Then it was smooth sailing down to the beach for a soft landing in a grass park nearby.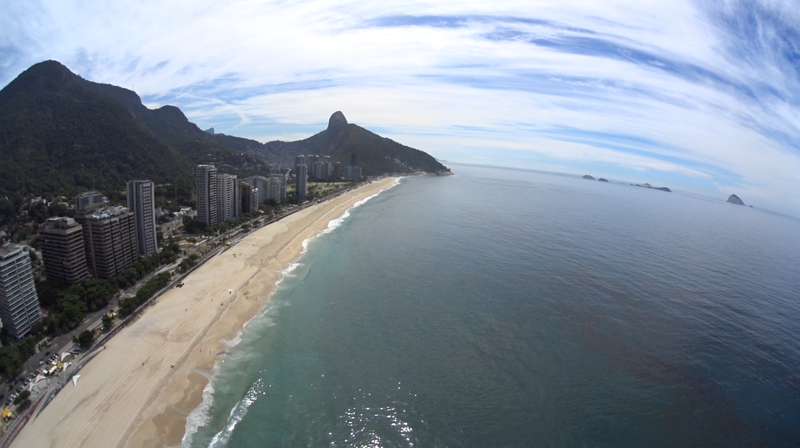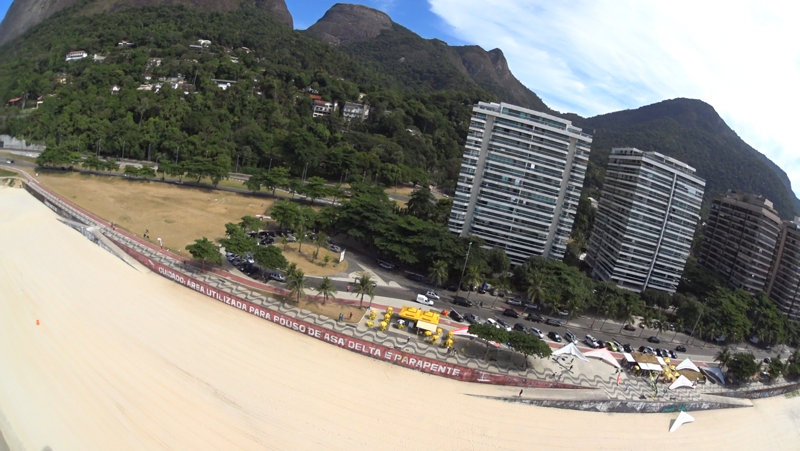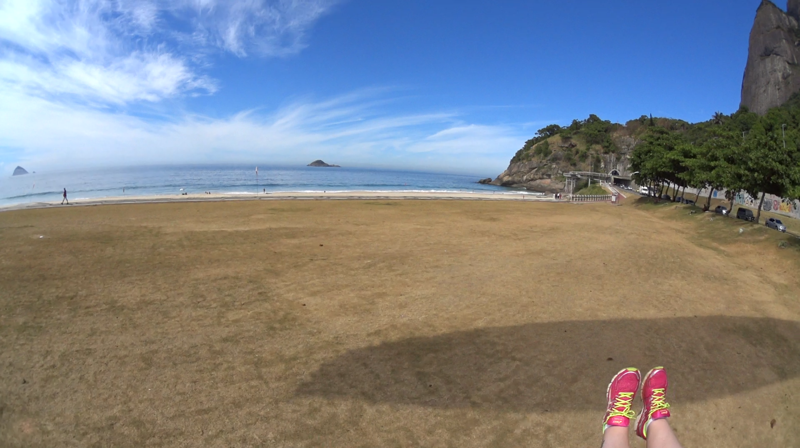 I had such a great time, I have every intention of going white water rafting, sky diving, bungee jumping, jet boating and all good things.  All the things that I have always said 'no' to.  🙂
I've been grinning all day.  This is the full video from the shoulder cam: