When Mr K first said he wanted to go to the US this year; before I booked air fares, before leave applications were lodged, before finances were worked out, I bought tickets to see Amaluna in New York! Yes, I was that excited about the prospect of seeing the Cirque du Soleil's newest show.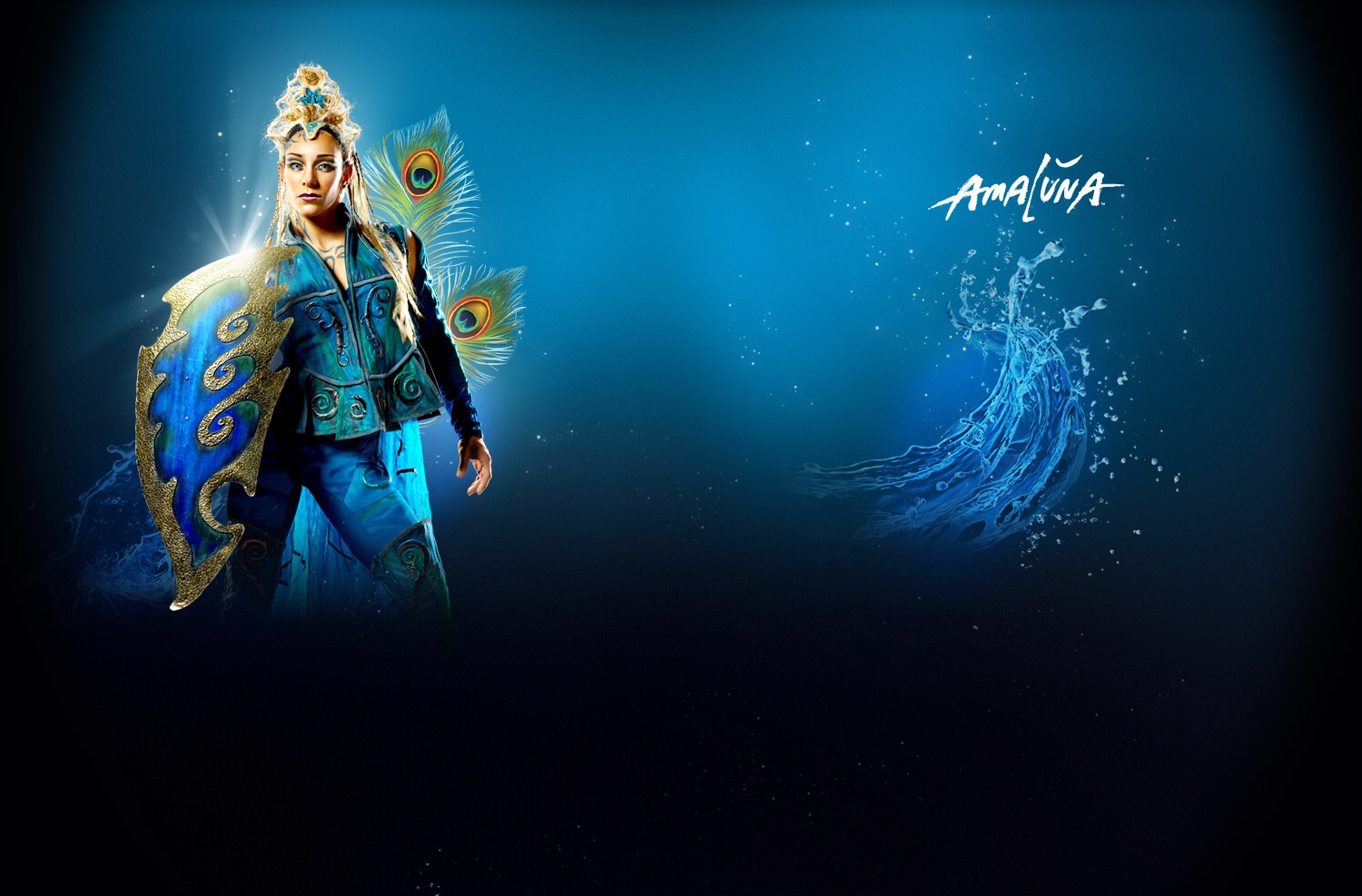 So that was last November, and last night we went on an adventure out to Flushing, Queens and went to see the show.
The show was quite different from what I've come to expect from the Cirque du Soleil. It was more reminiscent of the recent big screen Cirque film, World's Away than any of the other shows I have seen, in that it has a clear story of the coming of age of a character named, Miranda (it might just be me, but there's more than a little theatrical Shakespeare running through this show) who goes through various trials (the Tempest) to meet her true love (a rather love sick Romeo type). Miranda is a small powerhouse of a gymnast and dancer, who does some amazing balance work and an beautiful underwater ballet in a large spherical glass/pool like the one in Zumanity.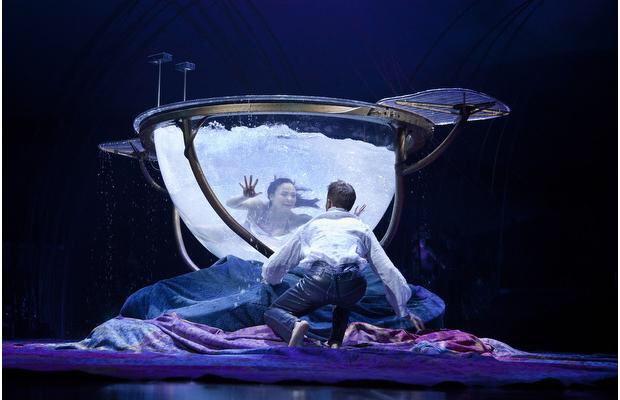 This Cirque is supposed to be a celebration of the feminine, and there is less macho thrills and chills types acts and more acts designed to show the flexibility and sometimes quiet strength of the feminine. There were still plenty of acts with acrobats flying high, from both guys and girls and I love watching the incredibly difficult things these amazing performers are capable of doing. Girls on parallel bars dressed in bright red and calling battle cries and guys in blue on a seesaw type launcher showing off amazing aerial skills.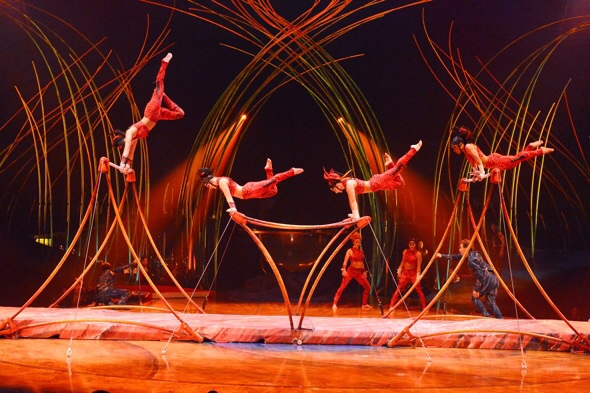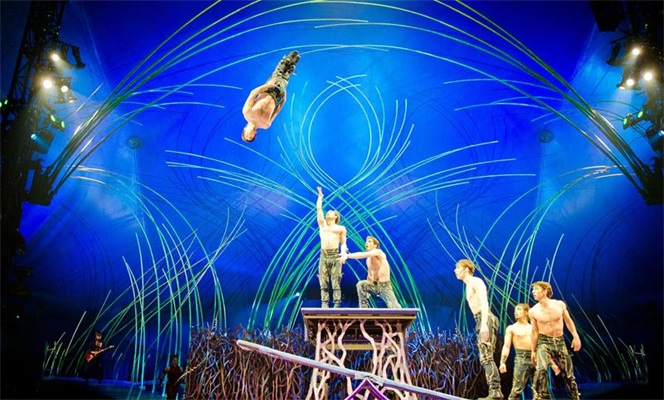 There was also three amazing women doing aerial work that looked like the trapeze you have when you are not having a trapeze. These girls were flying around overhead, doing the most amazing flips and twirls and splits and stunts at frightening speed and height, all while just hanging on by their hands, and looking awesome while doing it. There was also a stunningly beautiful woman doing some lovely aerial work in a hoop and on a moon shaped contraption that was of course displaying the phases of the moon and correlating them with the phases that Miranda was moving through, and she was mesmerisingly graceful and strong at the same time.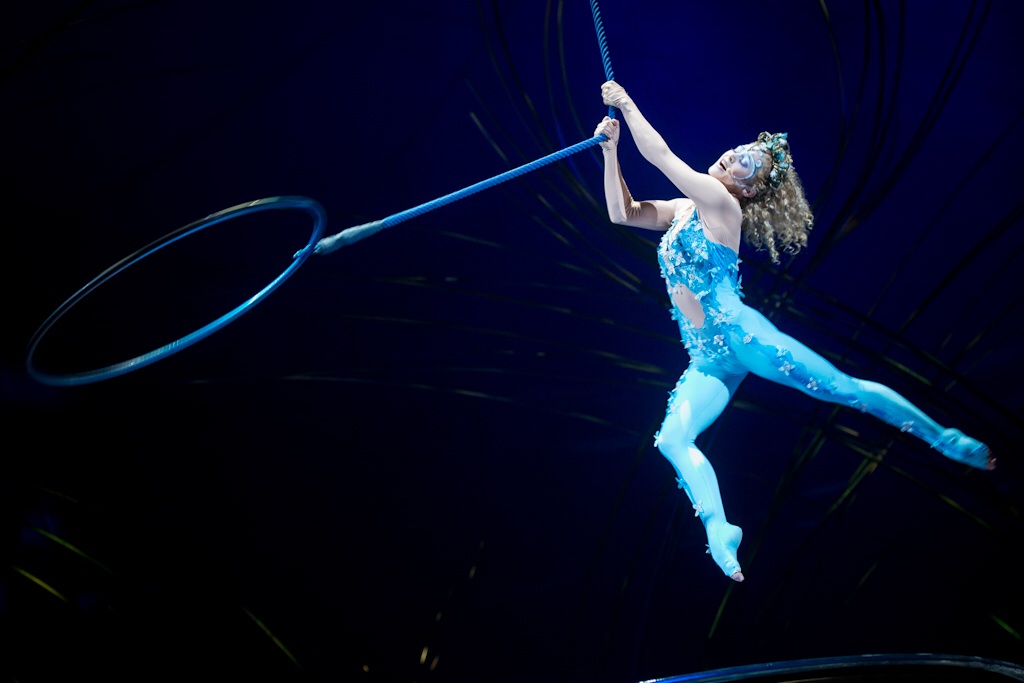 The musicians and singers were more front and centre in this show than usual, with singers sitting on the edge of the stage and singing throughout various acts, and the guitarists (all women) were front and centre providing a fairly fancy hard rock soundtrack to some of the acts as well. Even the cellist who was also singing at various times, was placed in the moon apparatus and suspended high above the crowd.
I really enjoyed the show, but I always do. It's like going to see Olympic athletes perform, but ones who've been given amazing costumes, beautiful make up, unbelievably creative choreography and a kick ass soundtrack. Looking forward to three more Cirques next week in Vegas! 🙂