Went to see The Call starring Halle Berry (sporting the worst haircut ever – seriously, she looks like a poodle!) which is about a 911 operator who makes a mistake on the phones one night with a caller who had an intruder in their house, that, potentially cost the caller her life.  Several months later she takes a call from a teenage girl who has been abducted by a psychotic serial killer, and she tries her damnedest to locate the missing girl and save the girl's life. That's the Readers Digest version of the plot anyway.  It's had mixed reviews from cinematic critics but has been quite well received by audiences, so we thought we'd give it a burl.
I found the movie to be exactly what it was supposed to be, a suspense thriller that had enough twists and turns to keep you interested, and plenty of 'oh shit!' moments to make you jump in your seat.  Only throughout the whole thing, something wasn't quite right… I found myself thinking – there's something wrong with their serial killer/psychopath antagonist dude (played by Michael Eklund).  I mean, he was plenty menacing and pretty unhinged, but there was something about the character that just didn't add up. It took me a little while, but I think I figured it out.
I recently read a book called The Wisdom of Psychopaths by Professor Kevin Dutton which explores the personality traits of people with psychopathic tendencies and what divides those people who score high on psychopathy scales form being serial killers or becoming world class surgeons.  Yes, apparently these two 'professions' are intrinsically linked… along with CEOs, astronauts, fighter pilots, military special forces guys and finance/stock market traders.  They all share similar traits with psychopathic serial killers… charismatic, ruthlessness, opportunistic, calculated impassivity and most of all, unnatural calm under extreme pressure.  Literally, these people have lower physiological stress responses (lowered heart rate, less perspiration and zen like calm) when faced with situations that would have the rest of us shitting out pants and crying for our mothers!
The serial killer in The Call was initially depicted as methodical and organised, having successfully planned the abductions and murders of several teenage girls, while compartmentalising his psychoses and having the life of a regular Joe, whereupon no one suspects his criminal homicidal tendencies and obsessions.  Yet, as the film progressed and he was put in situations of extreme pressure, the serial killer in this film does not display calculated psychopathic calm and composure… this psychopath loses his shit.  He acts without thinking, doesn't calculate the consequences, he's unsure of himself, completely reactive and seems to be winging every move once he got off script.  He totally can't keep his shit together, sweats like a motherfucker and ends up floundering about in desperation.  And from what I read in Dutton's text, desperation doesn't really figure highly in your average psychopath's modus operandi… fear, anxiety, uncertainty and desperation are emotions completely foreign to most psychopaths.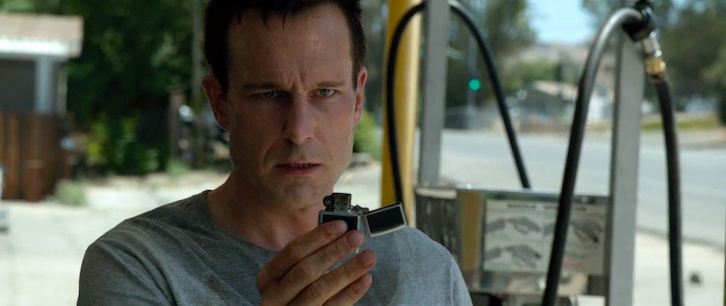 So yeah, while it was an entertaining film with a solid enough plot… the serial killer annoyed the hell out of me, as his actions became increasingly incongruous with the character they were initially attempting to portray.  But if you can get past the psychopath you have when you're not having a psychopath, and the poodle hair bit… it's worth a watch on DVD.  🙂