Nearly every year I find myself writing about ANZAC Day.  It's such a sad and important day for me personally, as well as being a very solemn day for all Australians, New Zealanders and, as I discovered in 2007, equally evocative for the people of Turkey.  We don't tend to think about it much, but the Turkish feel the futility and the senselessness of the military action that occurred on the 25th April 1915 at the Gelibolu Peninsula just as much as we do.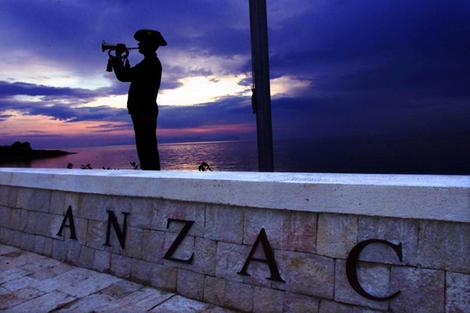 Gallipoli has become a must see/bucket list destination for many Australian's venturing aboard these days – especially for dawn services on ANZAC Day every year.  But from four separate friends, who have made the pilgrimage to the dawn services at Anzac Cove on the peninsula on various different years, they've all universally reported that on ANZAC Day each year, this place that is so sacred in the hearts, minds and memories all Australians, New Zealanders and Turks, becomes an absolute zoo.
Many people camp out for the entire night before to secure a good view, to enjoy the company of friends, an to experience the night so they can see in the dawn.  Many bring blankets, sleeping bags, tarps and raincoats if the weather is inclement, food and drinks and with all that comes lots and lots of rubbish!  And many of these people who've come to visit this culturally important site of multinational heritage leave all their crap behind when they leave.  These people who have travelled 15,000kms around the world, congregated together to remember the fallen, to experience the collective outpouring of emotions from family and descendants of those who served and continue to serve… turn up, act like they're at a picnic all night, become grave and solemn during the dawn services only to turn into complete pigs and leave a huge mess behind them when they leave.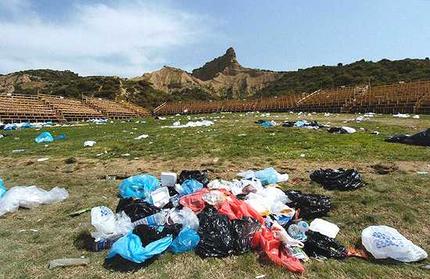 Having been to Gallipoli twice, my advice is skip the ANZAC Day zoo.  Go on any regular old day when there are no services, no memorials, no crowds, no officials, no speeches, no services.  Go on an ordinary old day with a small group of friends or fellow travellers, minimal big tourist buses, and find some quiet and solitude to contemplate the gravitas of this special place, and allow the enormous emotional weight of Gallipoli wash over you without the hoards.
If possible, go with a Turkish guide to get an entirely different perspective of the history that you think you've always known about ANZAC Day.   If possible, get away from your group for a while and find somewhere quiet to spend ten minutes sitting near one of the memorials, or under an oak tree, or in the actual trenches where young men from both sides fought and died… and think on their sacrifices, and the hardships they endured, and they pain they both suffered, and caused, in the name of their countries.