Took the Small Child to see Oz, the Great and Powerful this afternoon at the cinema, anticipating a great family film, and we weren't disappointed.  The story starts out with a carnival charlatan who is predictably swept up into a tornado and lands in Oz and eventually becomes the famous Wizard we all grew up with.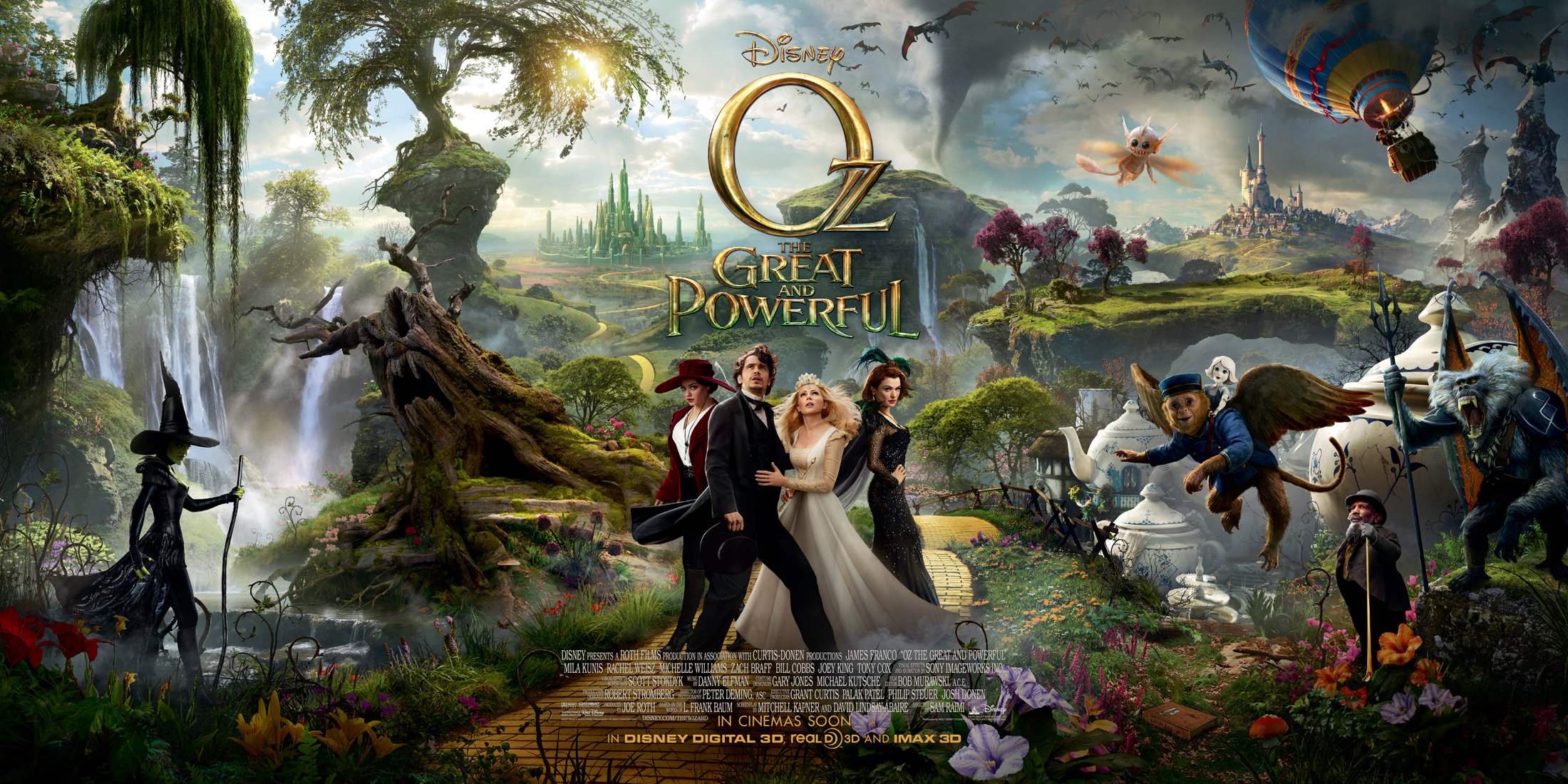 'The Wizard' (played by James Franco) is a self involved, egotistical, materialistic and superficial prat who goes about using those he encounters to meet his own ends… we could say he's displaying psychopathic tendencies  but that's probably overstating it a little as we all know that he's going to 'come good' in the end – it's that kind of film.   The witches, the Good, the Bad and the (eventually) Ugly… are portrayed the gorgeous Michelle Williams, the elegant and beautiful Rachel Weisz and the oh my god, your complexion is stunning and you have eyes for anime, Mila Kunis!  Together they did a bang up job for a family film… but if you're wanting to see a little more menace and a little less Disney in your witches, you'll be sadly disappointed.  Personally, I think the Ursula the sea witch from The Little Mermaid was more convincing than these girls in the evil department.
The good…
The bad… and the (eventually) quasi-ugly.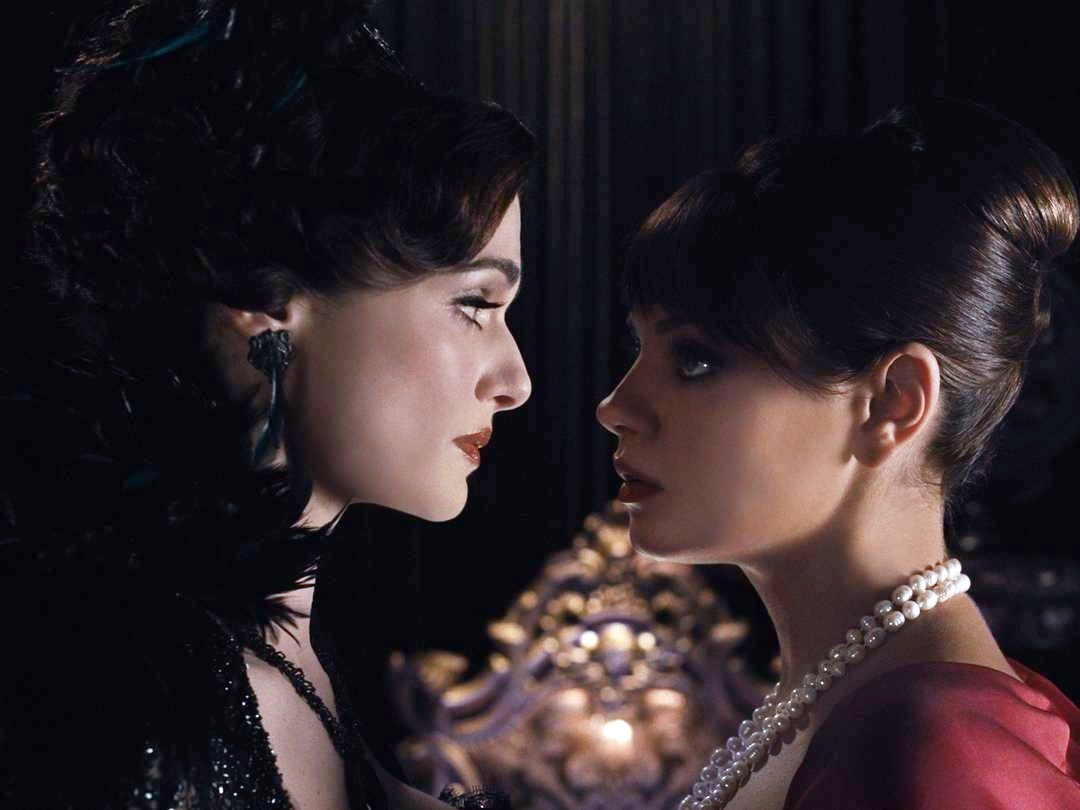 The most adorable characters in the whole film have to be China Doll (voice by Joey King) and Finley, the helper monkey (voice by Zack Braff).  Finley, because he reminds us so much of the lovable Puss in Boots of Shrek fame, with his adorable anthropomorphism and quick one liners, and China Doll who is probably the one character in the film most likely to universally affect audiences (says a lot considering she's digital!).
The director, Sam Raimi (awesome director of too much cool stuff to list!) has done a great job with an interesting back story to the much beloved 1939, Wizard of Oz film (though I don't know that many of us have ever sat around going… 'Hmmm, I wonder where the Wizard actually came from?') and blends together some seriously impressive special effects, with a very moralistic Disneyesque storyline about teamwork and redemption, starring an inherently flawed man who eventually finds some intestinal fortitude and strives for greatness.  Overall it is a great family film – vivid, enchanting, beautiful to look at, delightful costumes and characters, but I wouldn't expect to see any of them on a podium for it any time soon.
PS:  I want a helper monkey like Finley!