Iceland!  I'm back!
I was in Iceland two years ago with the lovely Karen and was able to see Akureryi, Isafjiord and Reykjavik.  Today we were stopping just in Reykjavik and with plans to do another lap of the Golden Circle.  So all the beautiful waterfalls and geysirs and waterfalls.  We arrived bright and early to a lovely clear day – brisk and fresh.  Such an enjoyable change from the hot and disgusting week of high 30s heat we unexpectedly got stuck with in London, 'City of Zero Effective Air Conditioning'.
The Nookies and ourselves all piled into our minivan with our driver, Anna, and our guide, Bella, and took off into the beautiful southern Icelandic countryside.  All of ten minutes out of Reykjavik and the landscape is overtaken by gorgeous scenery, green mountains, blue skies, lovely cloud formations and the craggy lava fields.
Our first stop was to an information bureau which was built right over the top of the continental fissure between the Northern American and European tectonic plates.  The visitor centre had a glass floor which allowed people to look down and see the 'crack' between the continents.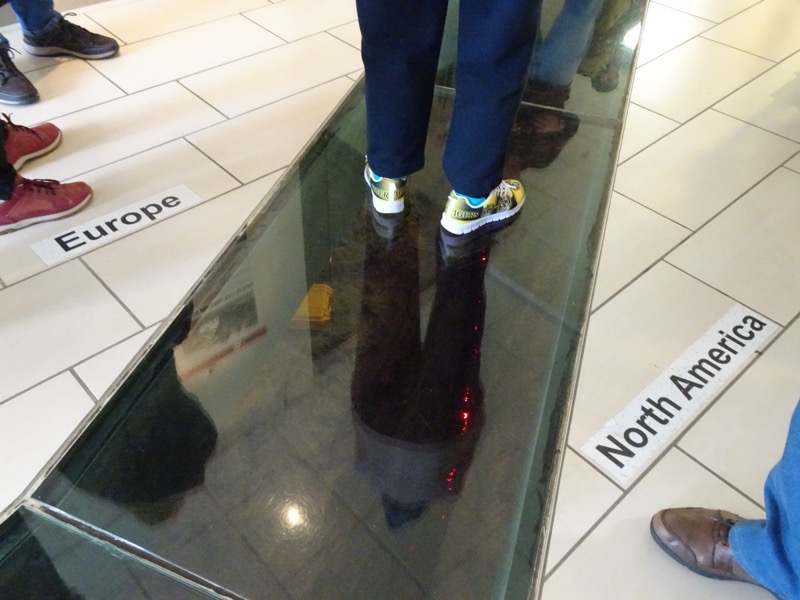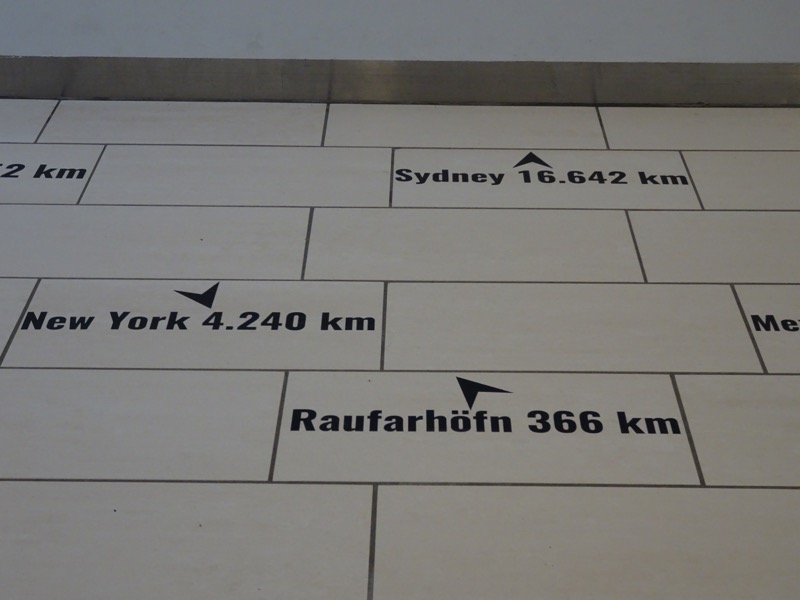 After leaving the visitors centre we went to a smaller, lesser known stop called Faxi Waterfalls.  The Faxi waterfalls are known obstacle for the salmon who have to traverse up the falls to get to their breeding grounds – the locals have literally built the salmon a special water 'ladder' that they can jump up more easily which allows more of them to make it to breed and keeps the population numbers up for fishing.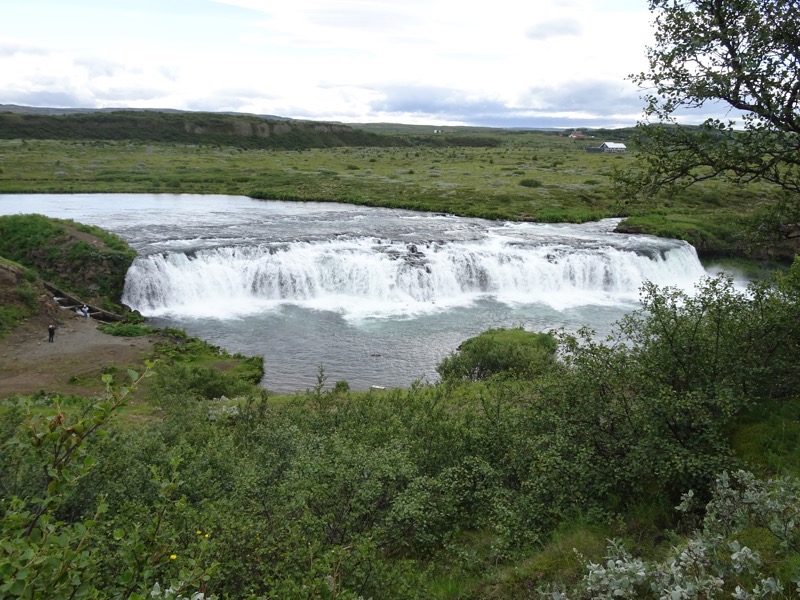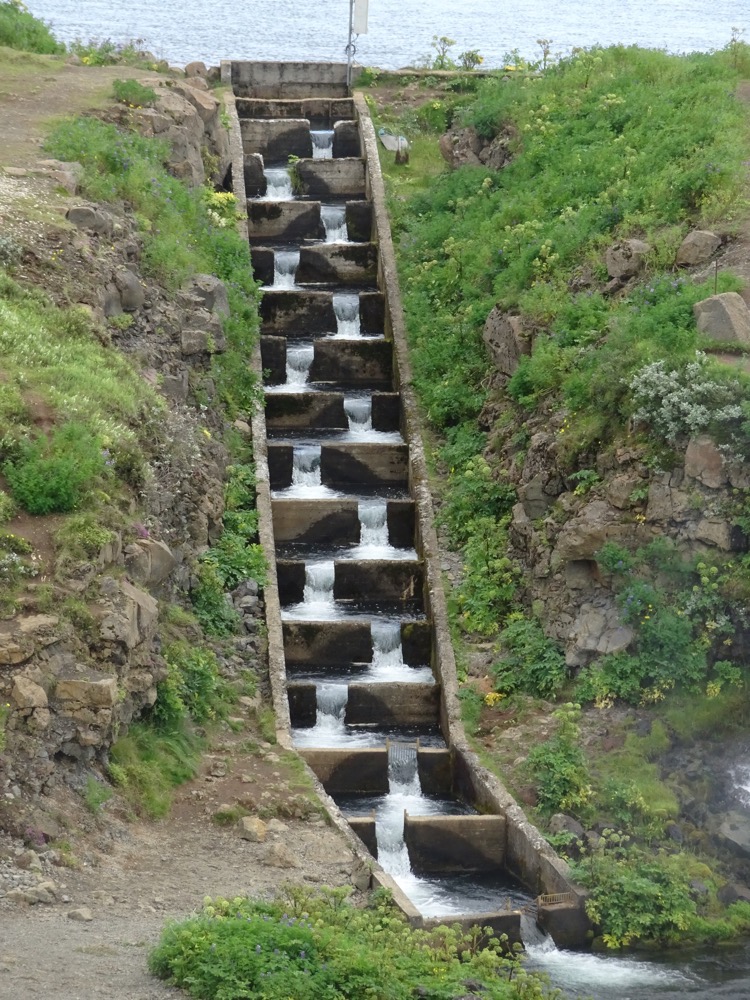 Then it was on to Gullfoss falls.  Our guide didn't give us much info or history really.  Not compared to my last trip here which was full of history and good stuff – can read it here if you want.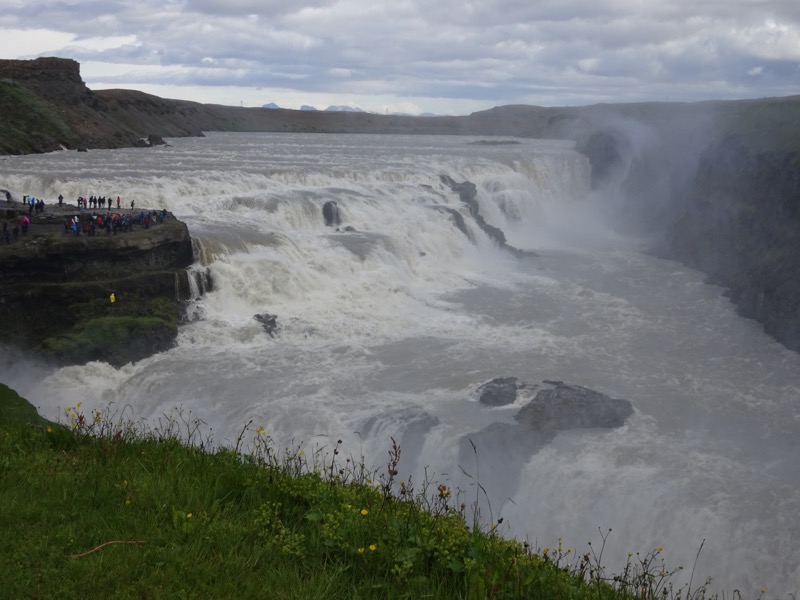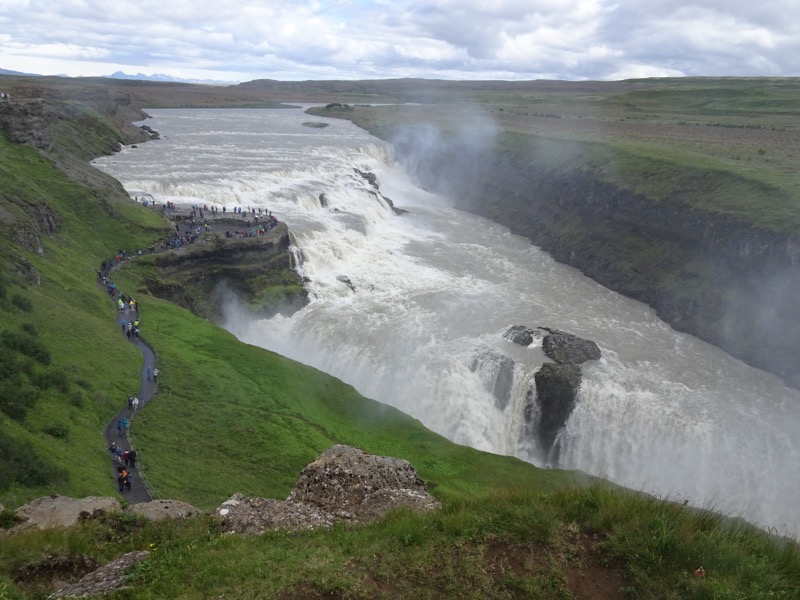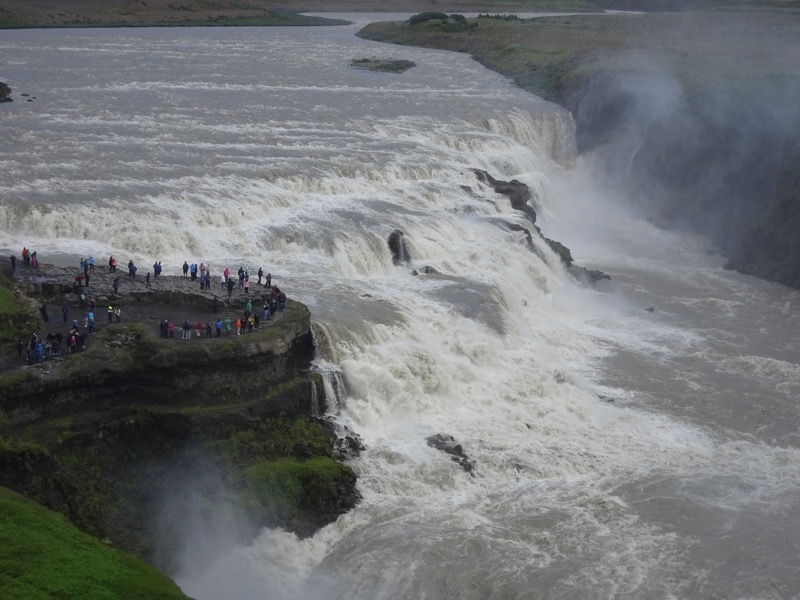 Such a gorgeous day.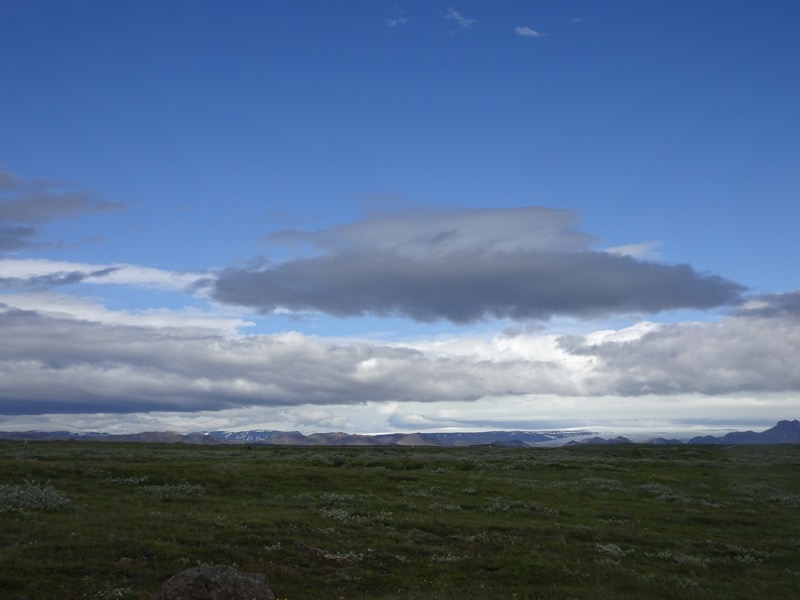 From here we went to see the geysirs – our guide didn't tell us much about the geysirs (there is plenty of info in the other blog post).  This one is called 'Strokkur' and she seemed surprised when I mentioned it by name… in fact we haven't had a lot of local history, culture or politics at all.  Not a single mention of fermented shark or Iceland in the 2008 GFC or even a single mention of Leif Erickson.  Bit disappointing really.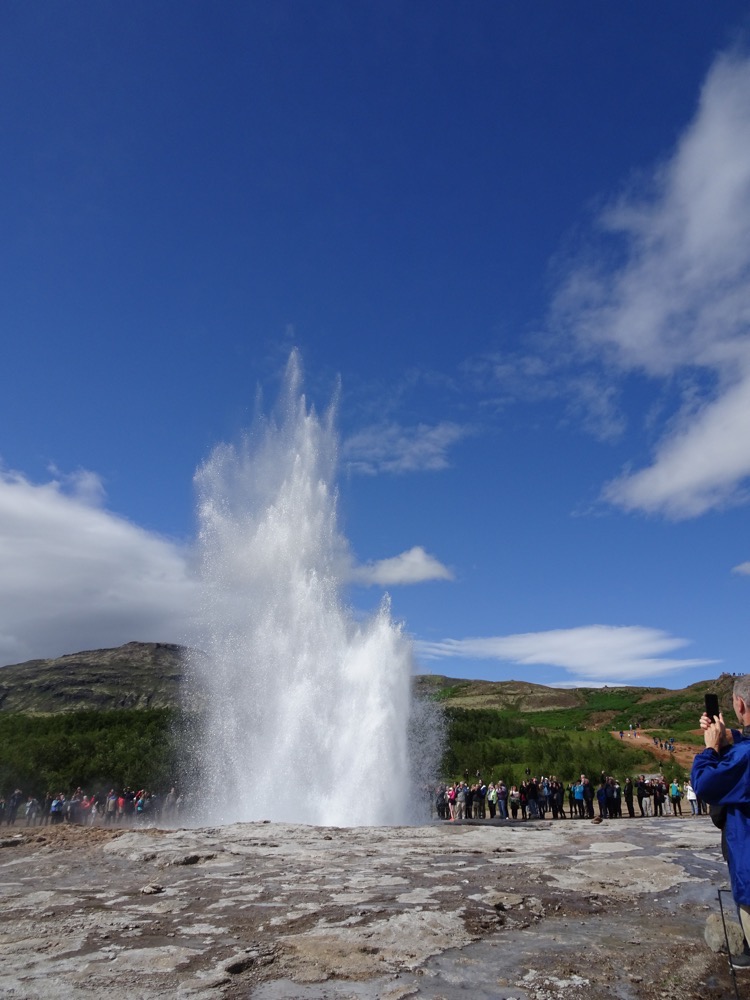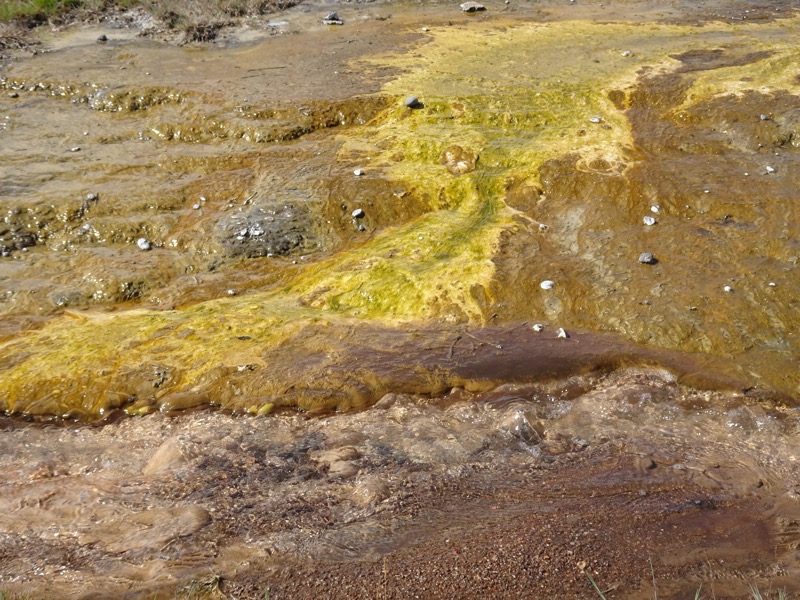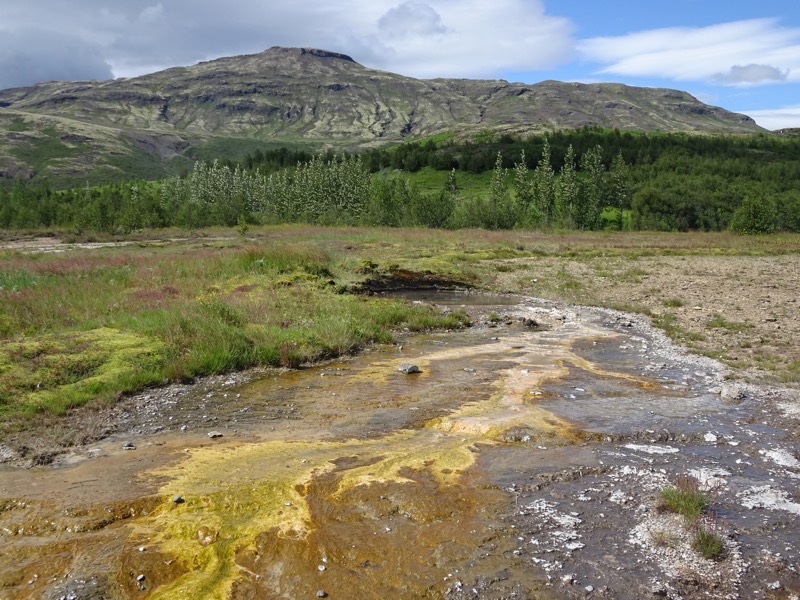 We stopped at the geysirs for a while, had a bite to eat and then headed off to Þingvellir (Thingvellir) where the guide did tell us a bit about the AlÞing and stuff but not a lot.  I think if I came back here (even if it was just for a day off a cruise ship) I would hire a car and do these places independently.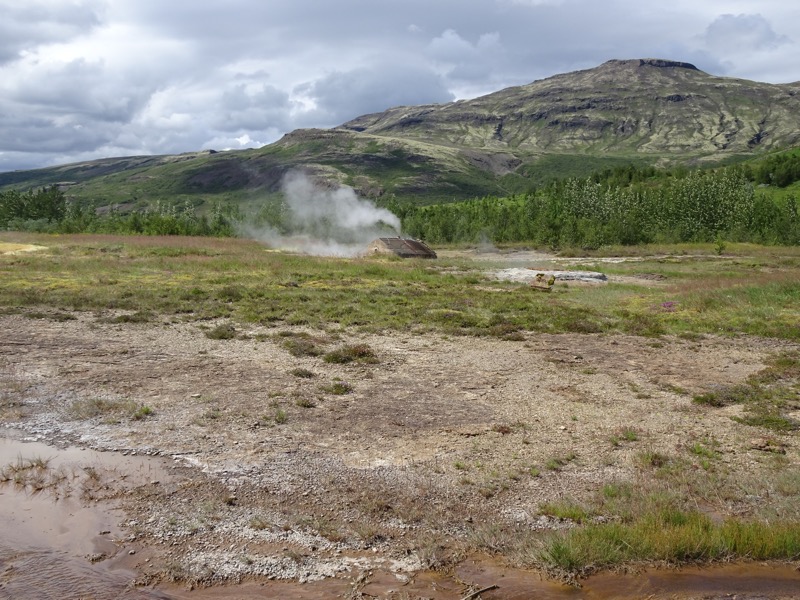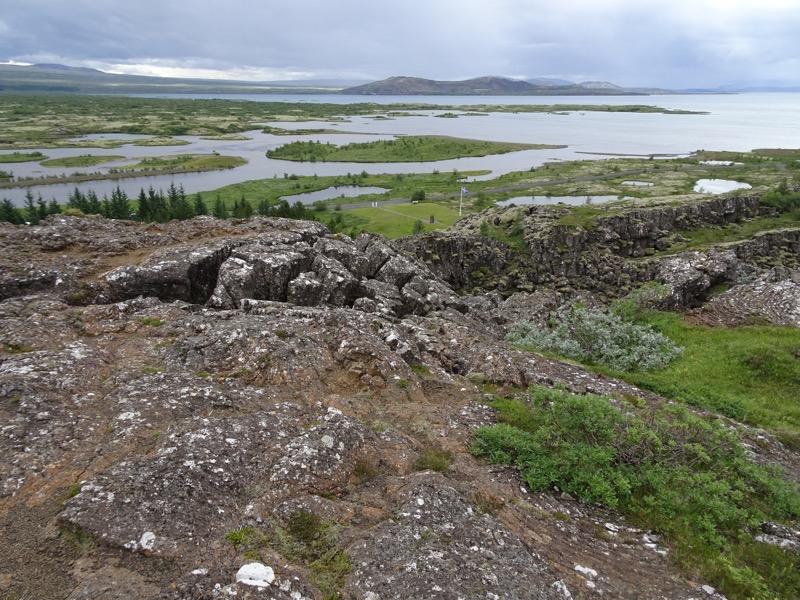 The fissure between the tectonic plates again.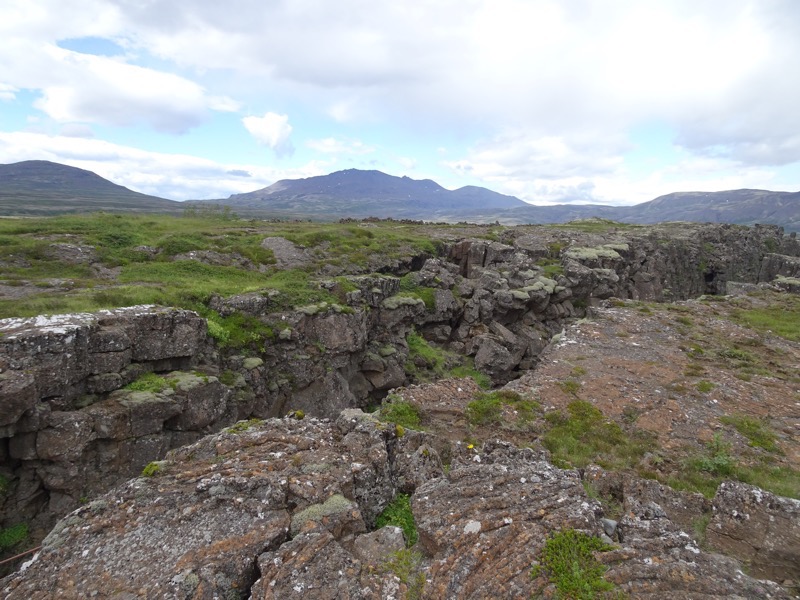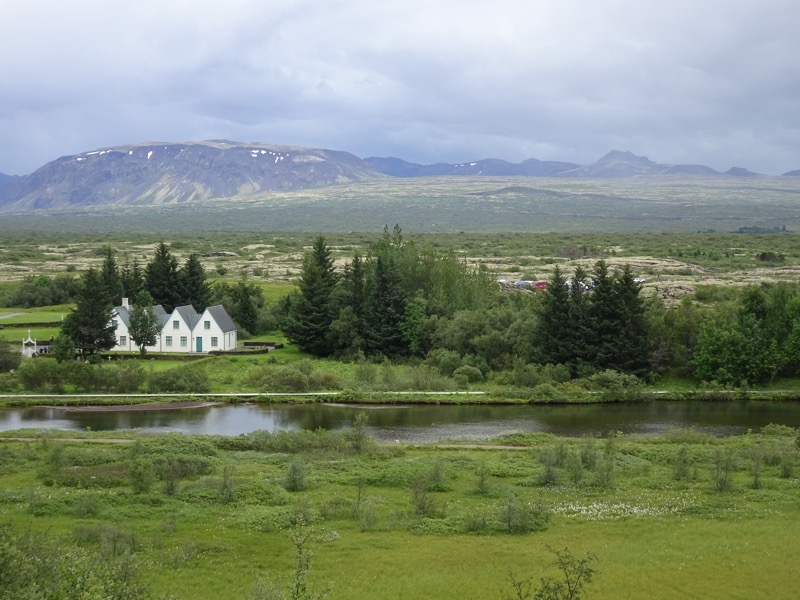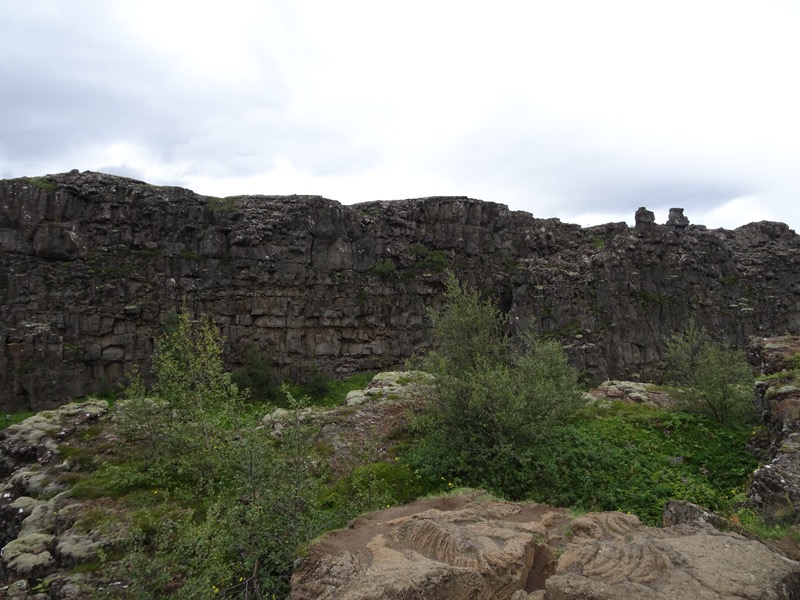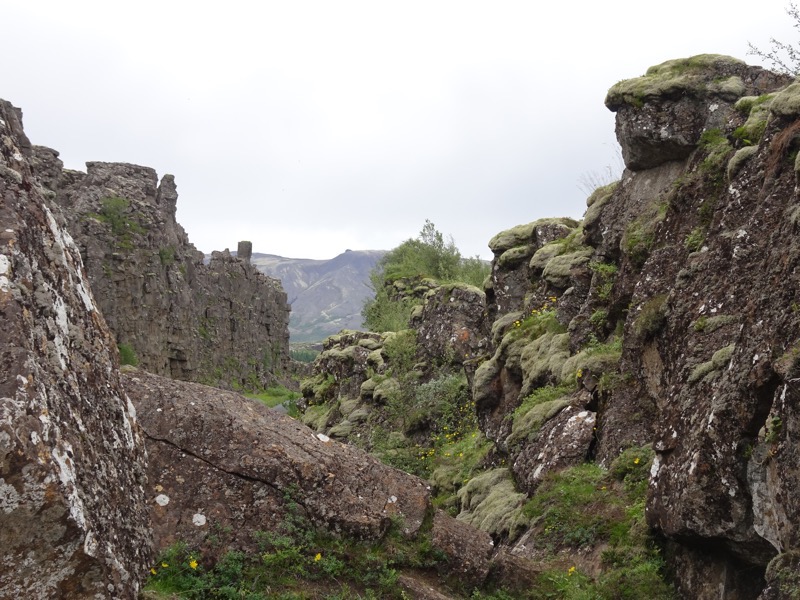 After that we were set to be returned to our ship but Mr K and I decided to be dropped into Reykjavik to explore on our own. Having ditched our guide, we started off at the Hallgrimskirkja church.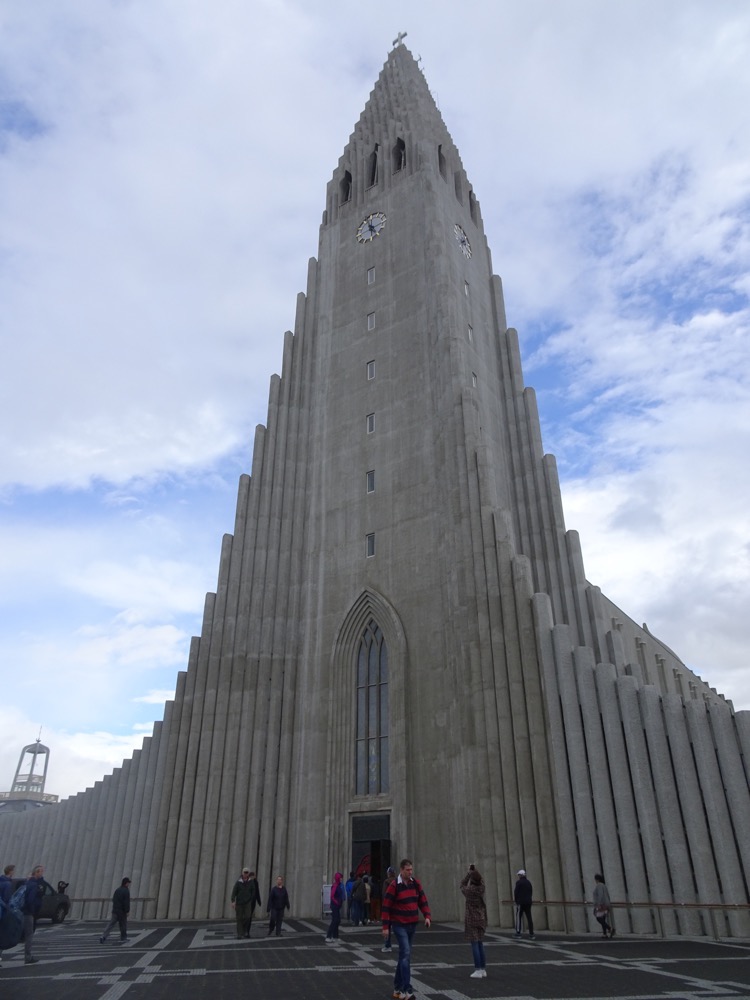 The Hallgrimskirkja was designed by Guðjón Samúelsson 1937 and is said to have designed it to resemble the trap rocks, mountains, basalt columns and glaciers of Iceland's landscape.  The church took about 40 years to build and the tower is an observatory where visitors can go out and look out over the city.  It is one of the city's (and therefore Iceland's) tallest buildings.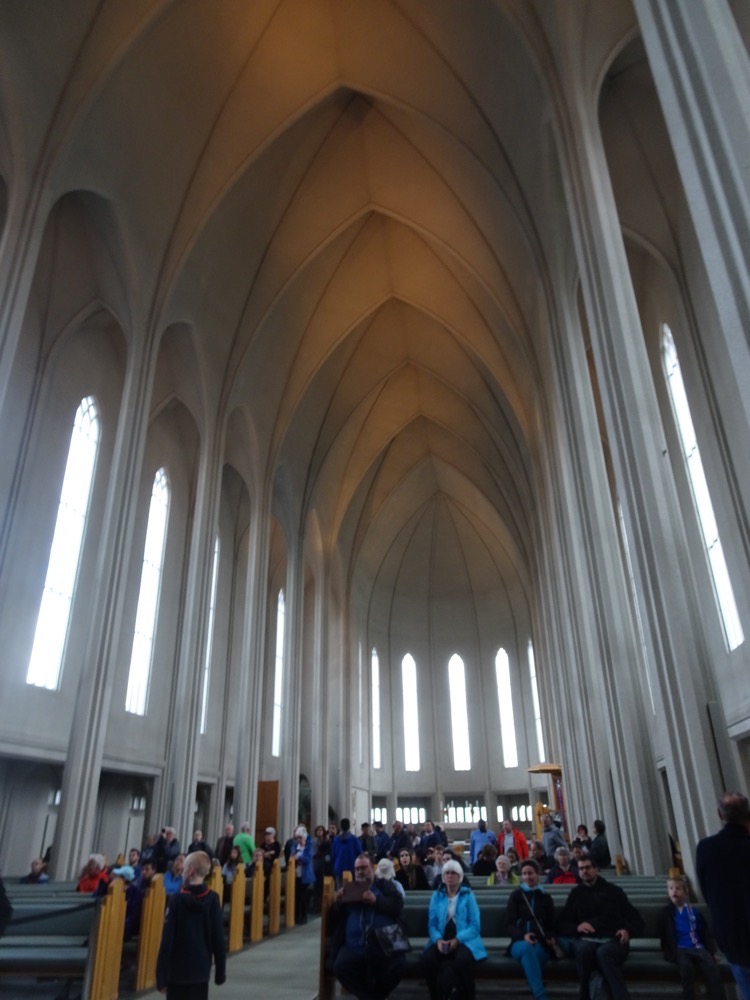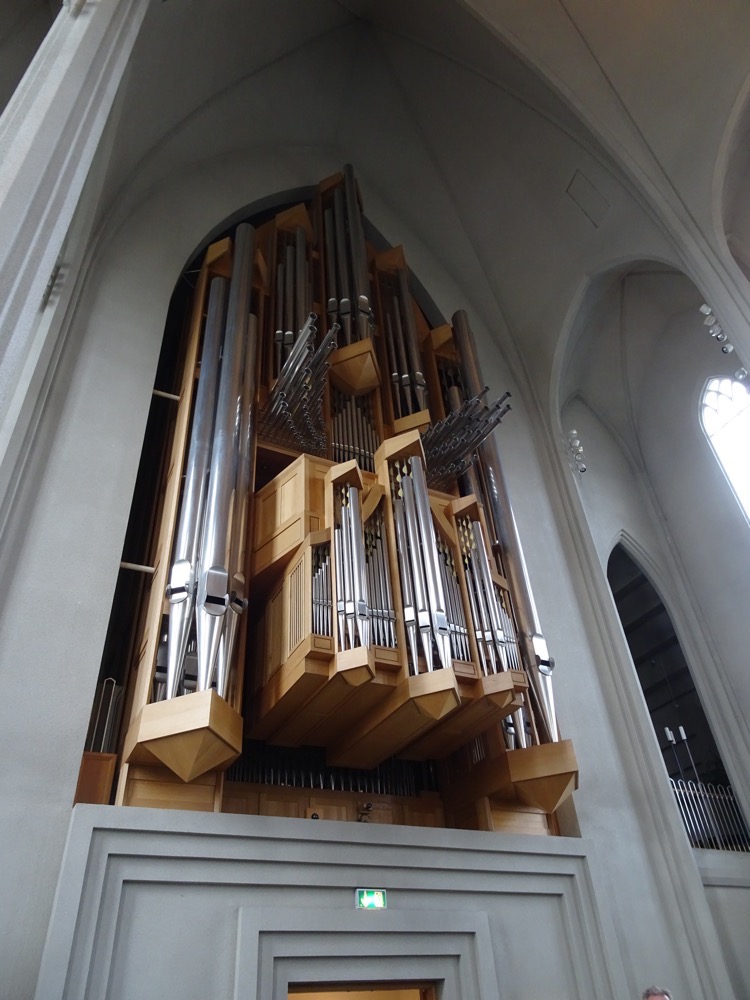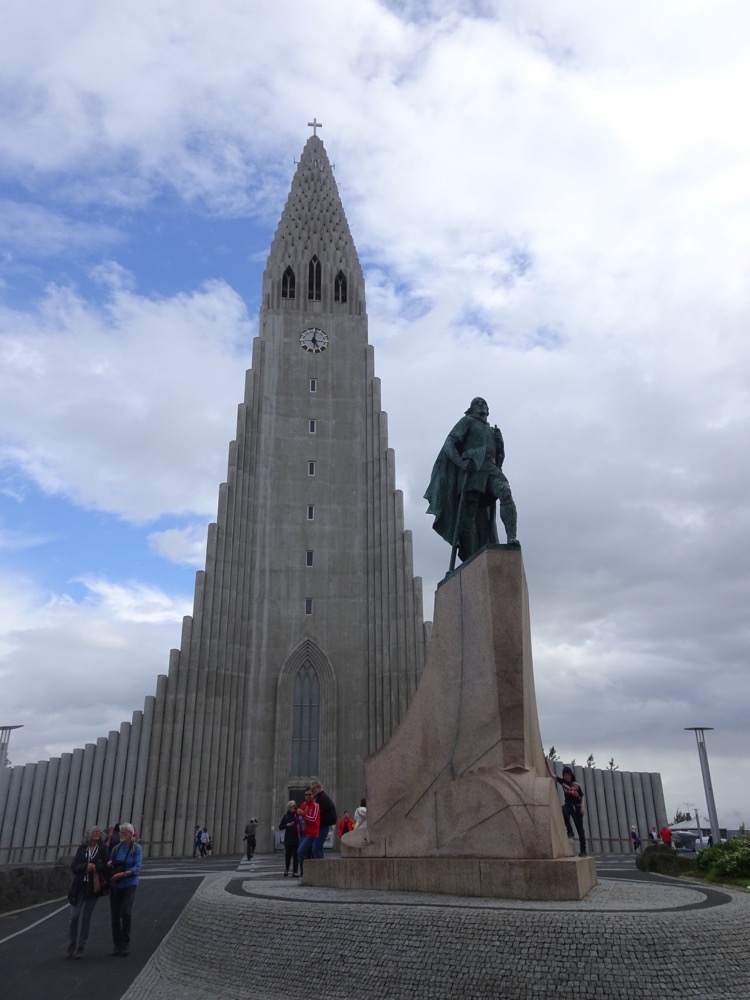 This impressive statue is of the viking explorer, Leif Erikson (c.970-1020) which has stood here since before the church was built.  Apparently it was a gift from the US in 1930 to honour of the 1000th anniversary of Iceland's first parliament at Þingvellir in 1030.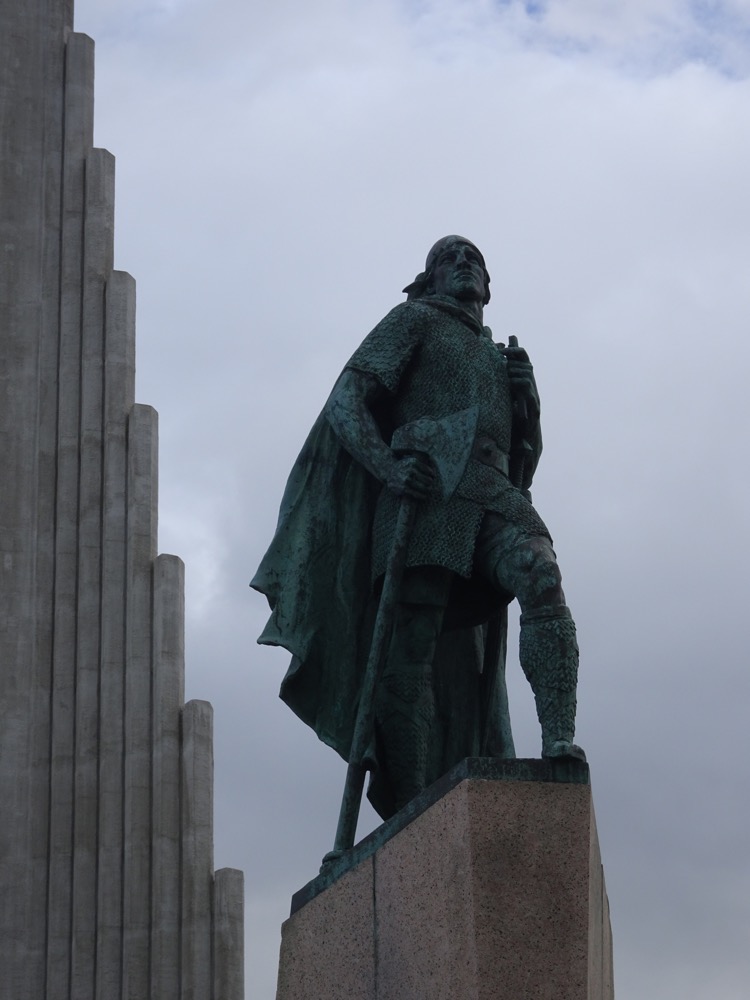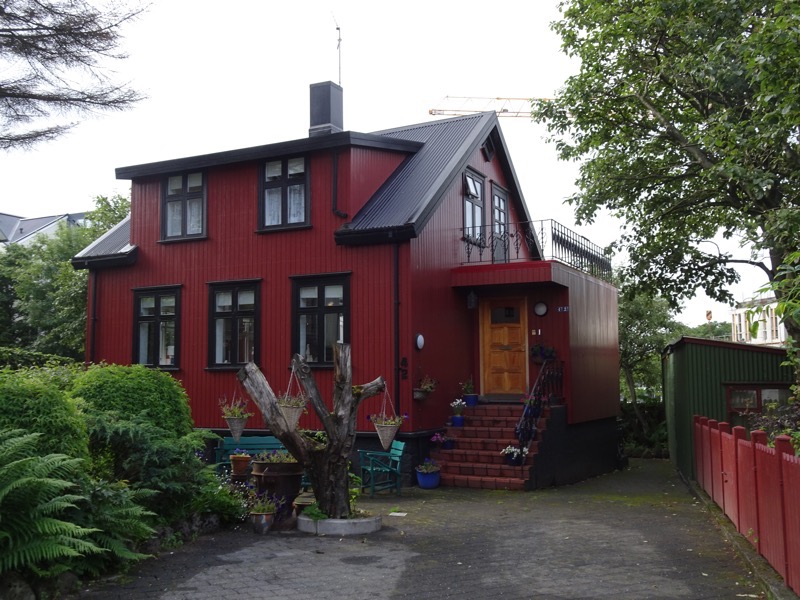 The Kiki Queer Bar… love the colour scheme  🙂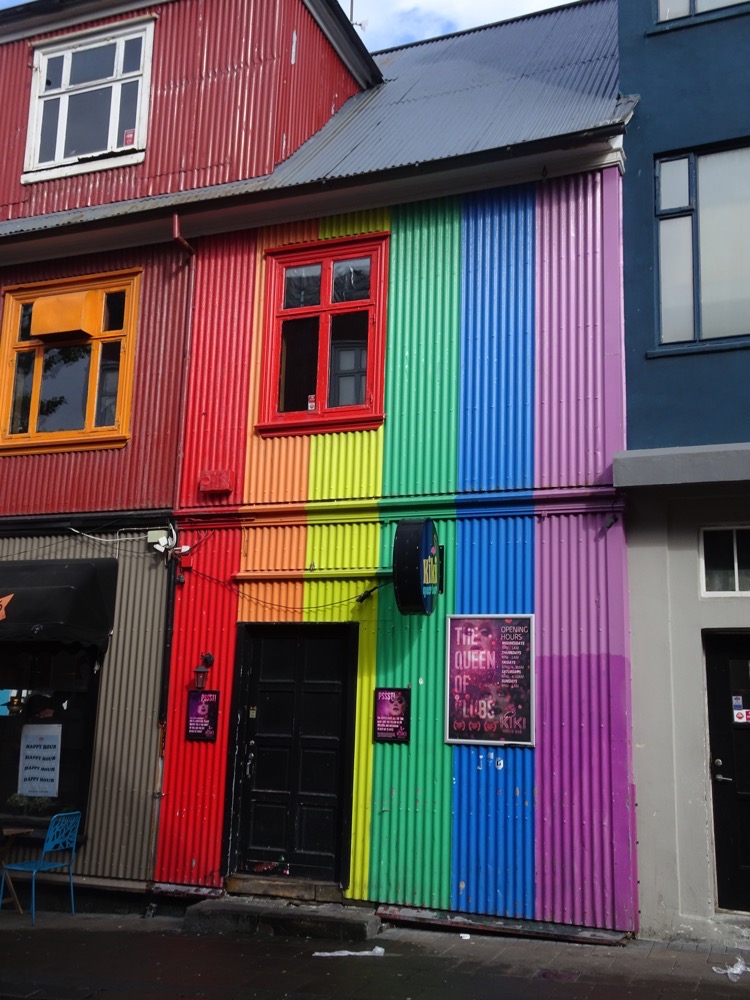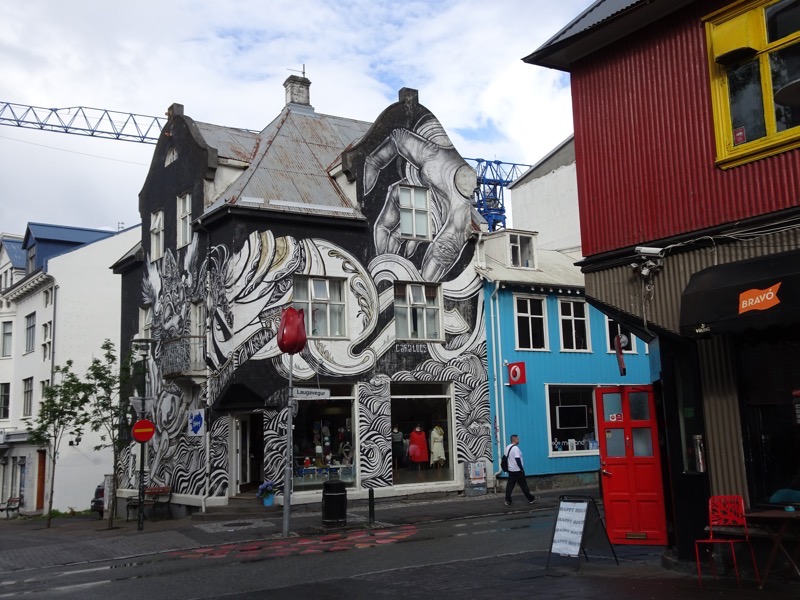 Downtown Reykjavik.  Everything here and I mean EVERYTHING is crazy expensive.  A meal out is about three times the cost of home, a block of cheese; same. A bottle of Brennavin – AU$106 and that is if you could actually get the xe.com rate for your currency exchange!  The only thing that seemed about on par was the cost of a can of Carlsberg.  Beer.  Of course.  🙂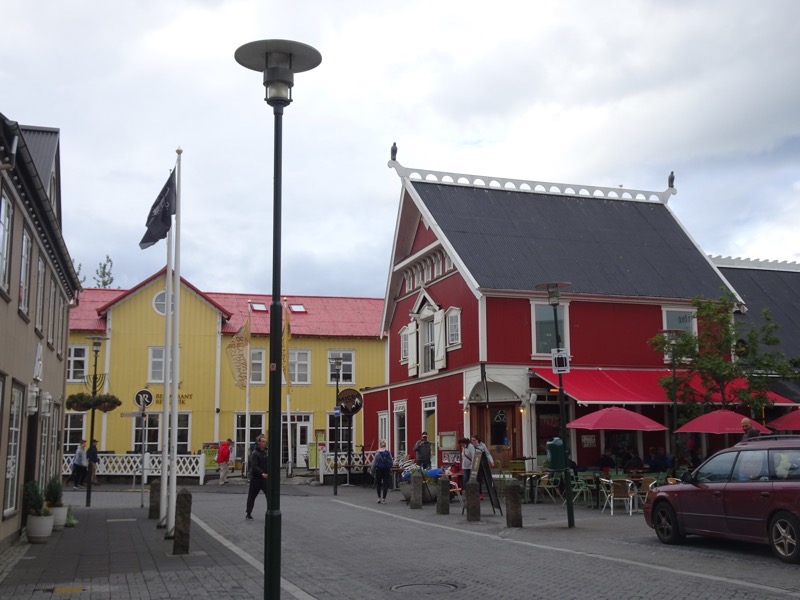 Reykjavik Concert Hall very prettily situated out over the water.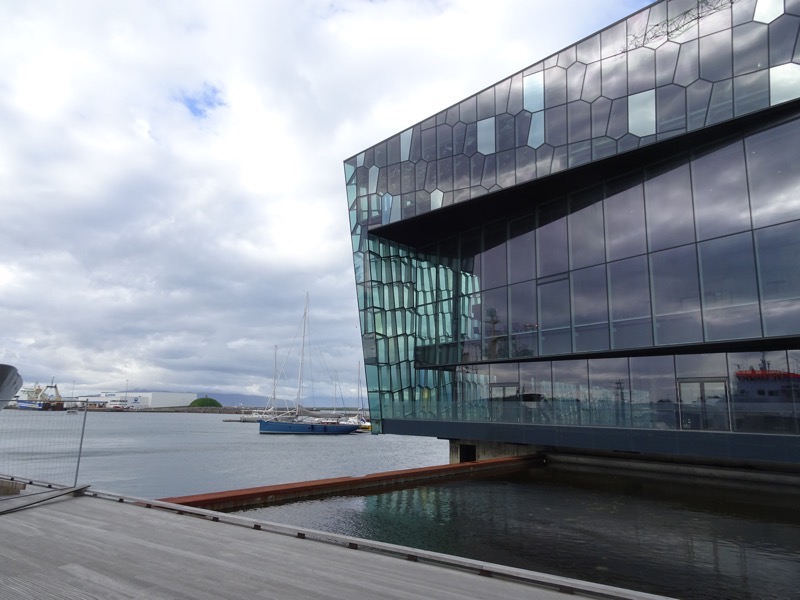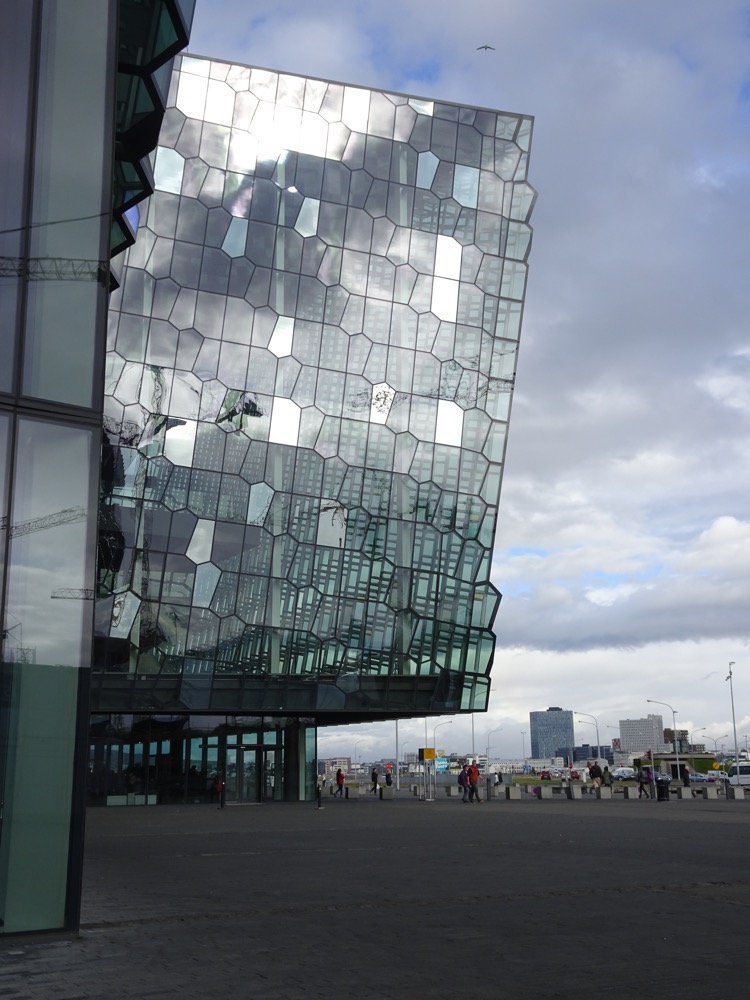 The Inuit people in Alaska built road markers like these and for some reason, people (probably tourists) have built them all over this 'beach' near the concert hall.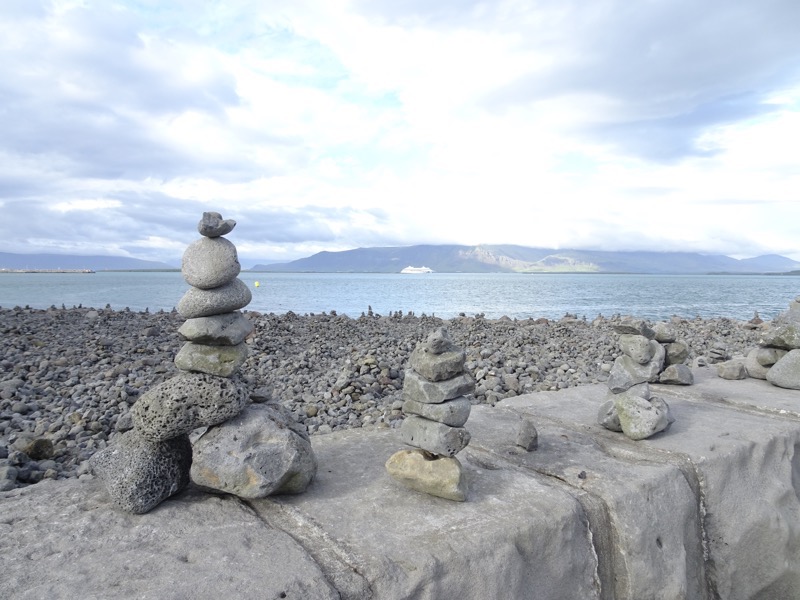 Now – two days and sea and then Greenland!