Success!  I had the worst, dreadfully awful, long haul flight home from Barcelona last July, and promptly decided I had to do something (anything!) about my weight/size… most of us do not fit comfortably in an airline seat for 20+ hours at a time, and I certainly didn't enjoy doing it seated all squashed in beside a wall of solid muscle in the form of a very nice, but very large, member of the Kuwaiti military!  I unfolded myself from that flight and decided it was time to get fitter, stronger, and very importantly – smaller!  I am happy to report that after 12 months of making better food choices and hard work (three months of that spent on a luxury cruise ship avoiding food!) I am just over 25kgs smaller than last July and now I fit much more politely in those uncomfortable airline seats!  So, yeah. Huge win to get off the flight to Hong Kong feeling moderately human for a change.
We arrived late Monday, worked our way through the airport, immigration, collected the luggage, did the customs bit and were then spat out unceremoniously into the taxi ranks… whereupon we were slapped upside the head with the 33C heat and what must have been over 90% humidity.  Being Queenslanders, this isn't normally much of a problem – but having a sturdy dose of man flu, being overtired from the long boring flight, and being dressed for Brisbane winter, (jeans and a jumper) this wasn't making for an even remotely comfortable proposition.  We eventually transferred into an air conditioned taxi and thence to a seriously (too cold), air conditioned hotel.  We swiftly changed into more suitable attire and head out for a walk in the hopes of eventually finding some dinner.
We chose to stay at the Nathan Hotel in Kowloon this trip, having stayed on Hong Kong Island last time we were here.  It is very centrally located, moderately priced and is quite a nice hotel – lovely modern rooms, comfy beds, well-appointed facilities, lots of universal power points, great buffet breakfast included and wonderfully helpful staff.  My only reservation, if I had to find one, is that the walls between us and the neighbours/corridors seem a little on the thin side.  Where was I going with this before it turned into a hotel review…? Oh yeah, that's right.  We are right in Kowloon off Nathan Road and that means we are a stone's throw from the famous Fidget Spinner Street Markets – the Temple Street Markets, as was.  I remember last time we were here, shopping for jade and silk scarves, but now – the place is swamped in fidget spinners as far as the eye can see!  So we wandered off in a that-erly direction looking for Farfetch'd, and food… in that order.   😀
We wandered around the Temple Street Markets, marvelling at all the bright coloured 'stuff' for sale; rather unexpectedly found Farfetch'd quite smartly, and then head towards a little dumpling house, the Canton Kitchen's Dimsum Expert, for dinner that was right next to our hotel.  BEST GODDAMN BBQ PORK BUNS EVER… no seriously – add it to your list.  Never have we had such delicious BBQ pork buns before.  Had a lovely meal all around and then came back up to the room to crash, after what was quite a long transit day.  I'm quite fond of this breaking up the trip thing…
Next morning saw us up and out and about, bright eyed and bushy tailed… and if you believe that – you've obviously never met me.   We had a few work related things to cover off today, but other than that, the day was predominantly free.  I'm not going to post stuff about work in this blog – I'll leave that to Mr K on his FB account.  So – breakfast at the hotel, work sorted, and then we went for a walk down to Harbour City – an enormous, and I mean, enormous, high-end shopping centre that must cover about six city blocks.  On the way we went past a park with the 'Avenue of Comics'.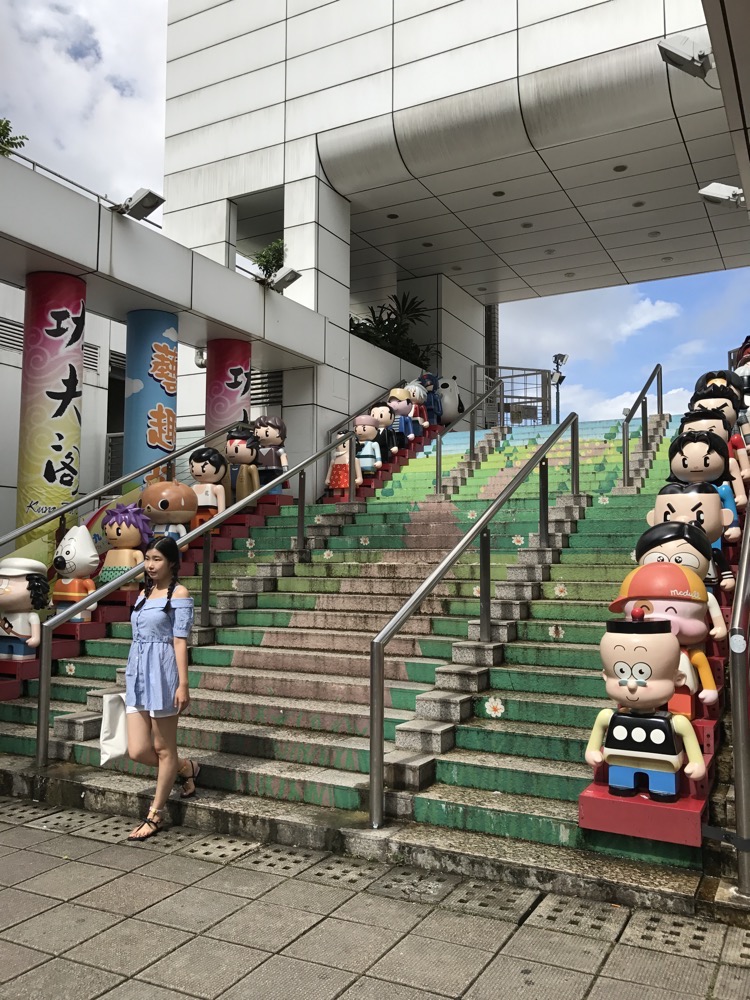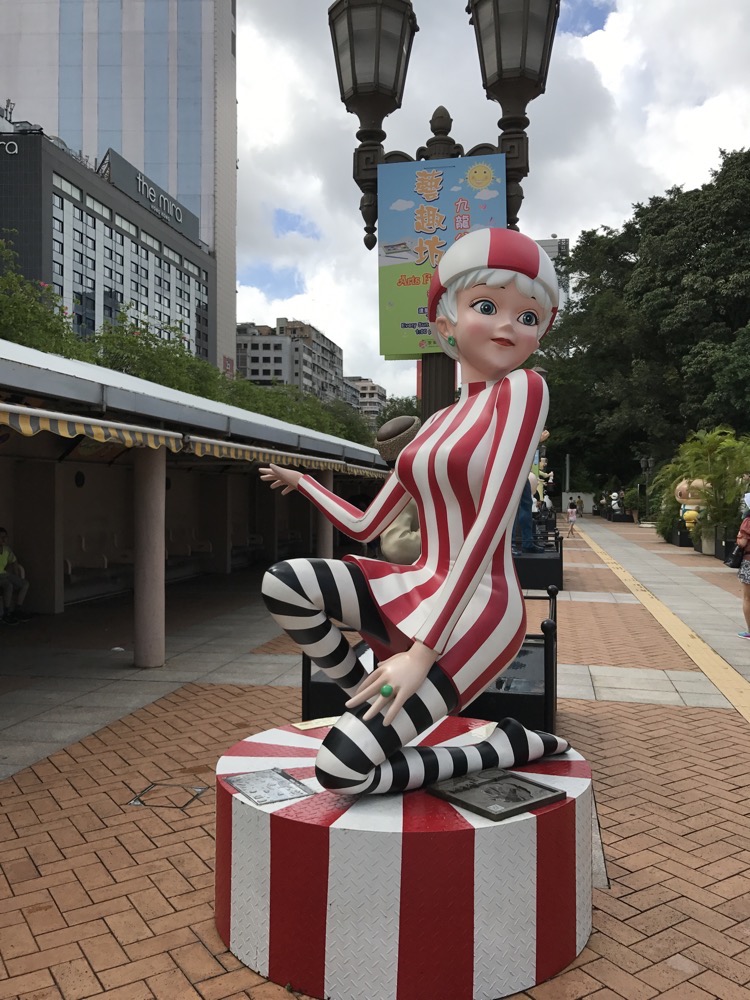 Every single designer brand known to man was in there.  And we bought exactly nothing. Lots of overpriced clothes, handbags, shoes and shit like that.  I had another one of those 'you don't belong here' moments in the ladies room at the mall, when three (obviously mainland, and possibly rural), Chinese ladies all stopped what they were doing when I walked in – they stared at me, elbowed one another, pointed at me and talked excitedly among themselves.  You know, I get this all the time… it's because of my uncanny resemblance to Michelle Pfieffer and I should be used to it by now!  Though seriously – I was mostly just glad none of them pulled out a camera and started taking my photo or taking selfies with me in the background. I know I'm extraordinarily 'white', but being treated like a circus freak is not my idea of fun.
Anyway we pottered through the shops for a while, enjoying the long walk through the air conditioning, and found a nice sushi place for a quick lunch, before taking the ferry over to the Island to spend about an hour and a half doing bus transport stuff (yes, I know, exciting lives we lead!) before making our way slowly around the island and back to Kowloon via said buses.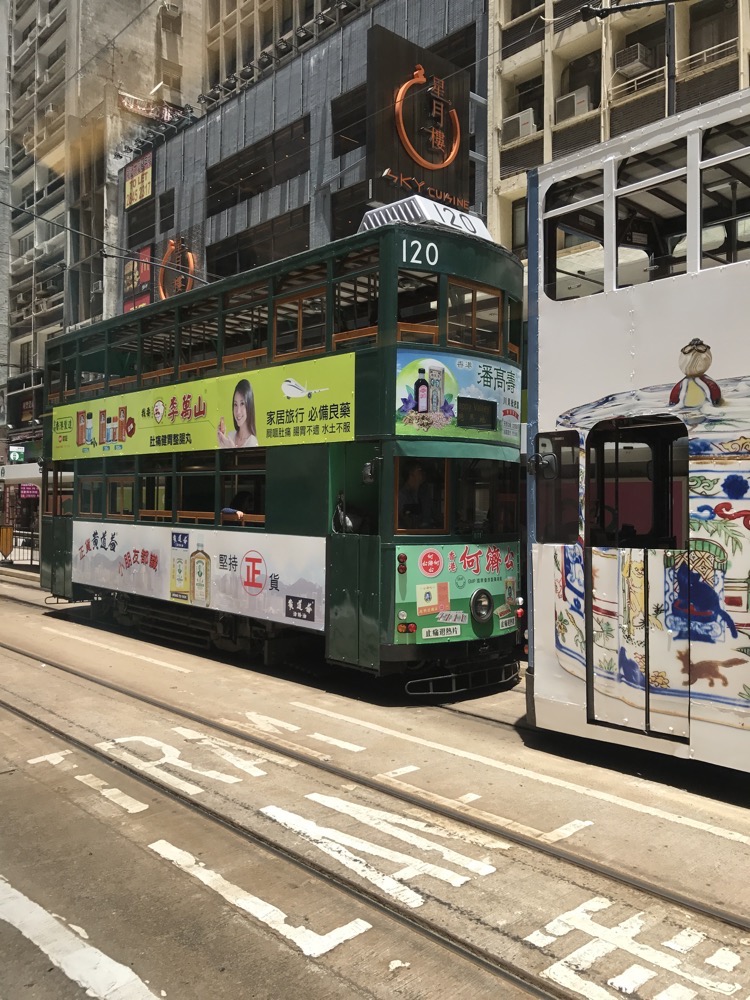 Lots of building and traffic construction happening everywhere on the Island at the moment – I am both enamoured and a little freaked out by the use of bamboo scaffolding for highrise buildings in many Asian countries.  Once back in Kowloon, we head straight out of the heat, back to the hotel for a siesta to catch up on GoT and an afternoon kip.
After it cooled down a bit, we were off looking for Zapados (another saga entirely that doesn't need to be included here) before heading for another wander through the local stores and markets.  After last night's successful pork bun adventure, we were on a mission to find the best dumplings in the area… and I think we totally nailed it at Nanjing Jinling Dumpling.  We had a fantastic meal comprising entirely of entree dumplings, gyoza, spring onion cake, and steamed buns, and the most amazing long bao dumplings ever – so good, I plan on spending the ten minutes necessary to find/reset my Trip Advisor password so I can leave them a review!  I have screen grabbed the map so we can find them again for next time.  Just delicious.  🙂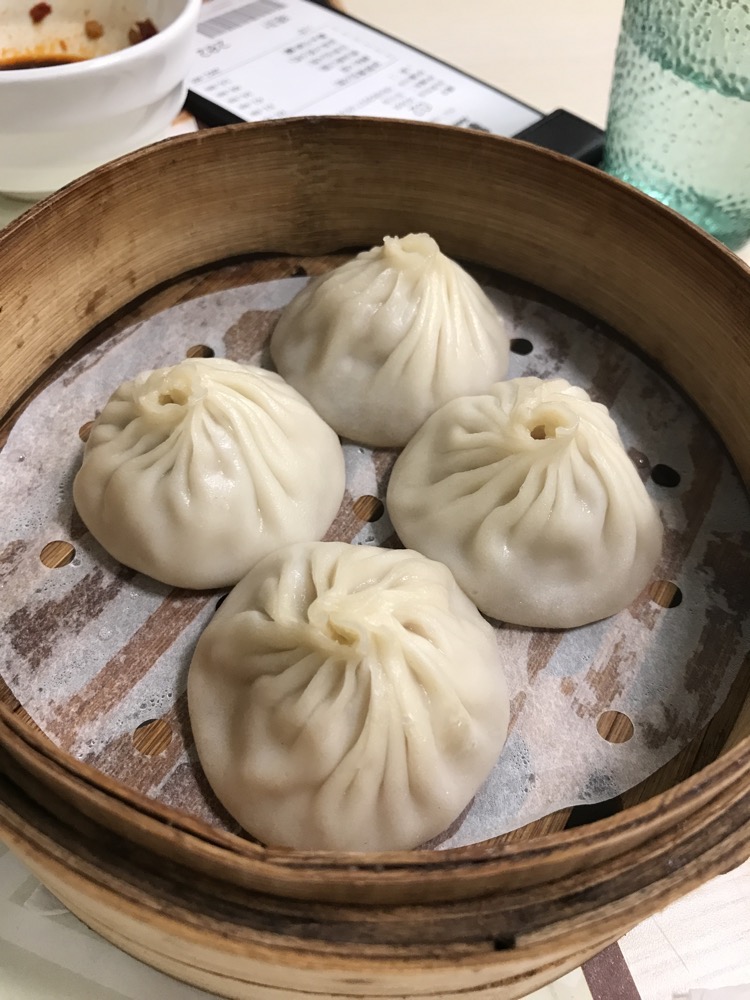 After dinner we took a bit of a wander, took some photos, did a little shopping, bought a little nothing, and then back to the hotel for an early night. Because… tomorrow another long haul flight to Moscow, baby yeah!  Am anticipating exciting Russian adventures punctuated by moments of 'holy fark! the what now ?' because unfortunately, we speak none of the Russians!  :/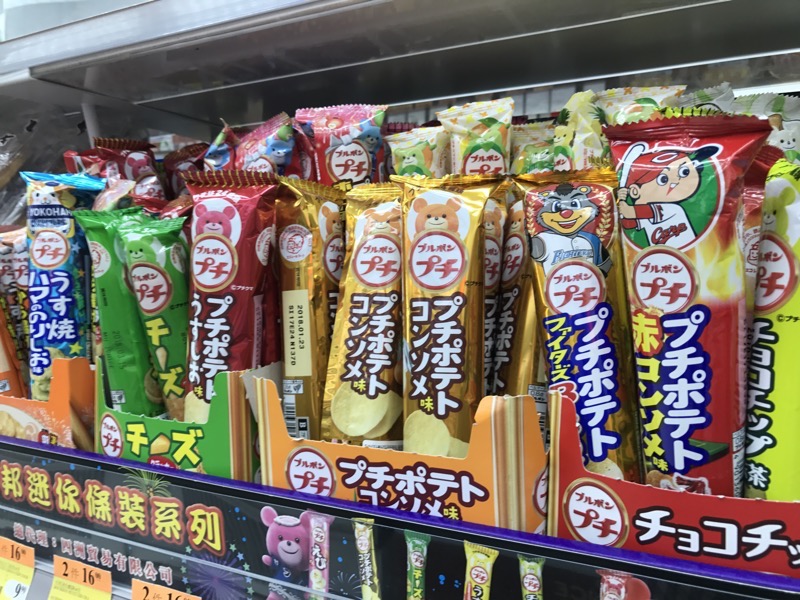 Nice driveway!  😉