A while back Sturm, Ruger & Co., one of the US's largest firearms manufacturers threw their hands in the air and said 'No more orders!'.  Apparently they have over a million back orders and are desperately trying to keep up.  Something to do with the perceived political climate in the US – people erroneously believe that President Obama is going to crack down on guns, whereas he is one of the worst presidents in the last 50 years for making changes to tighten firearms legislation.  And there seems to be a lot of panic buying after the mass shooting that recently occurred in a Colorado cinema.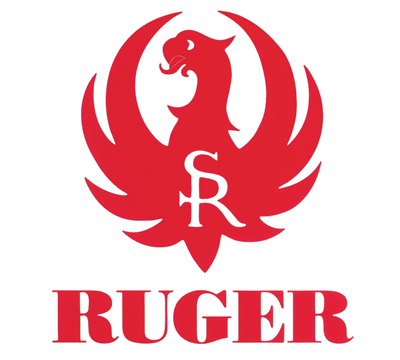 One of the flow on effects of this refusal to take orders and an increase in demand in the US market is that new Rugers are becoming as rare as hens teeth in Australia and retailers predict around 12 month wait times for them.  So we went hunting for some to see what was around – they are a good, reliable, relatively inexpensive pistol and if they really do become that unavailable, people at our club are going to be hunting for them and wanting to borrow each other's pistols more.  After some research Yale found out Ruger's Australian distributer had a small number of Ruger Chargers (the most ridiculous pistol known to man) available and two Ruger Mk III 22/45 Targets with stainless barrels (like the one in the link but the whole top of it is stainless.  We decided to snap those babies up while we could.
Queensland Police Service's Weapons Licensing Branch seem to have finally wrestled their new computer system into submission as Permits to Acquire were processed in about  two and a half weeks, which is some kind of record in our experience and we were able to get hold of them pretty quickly.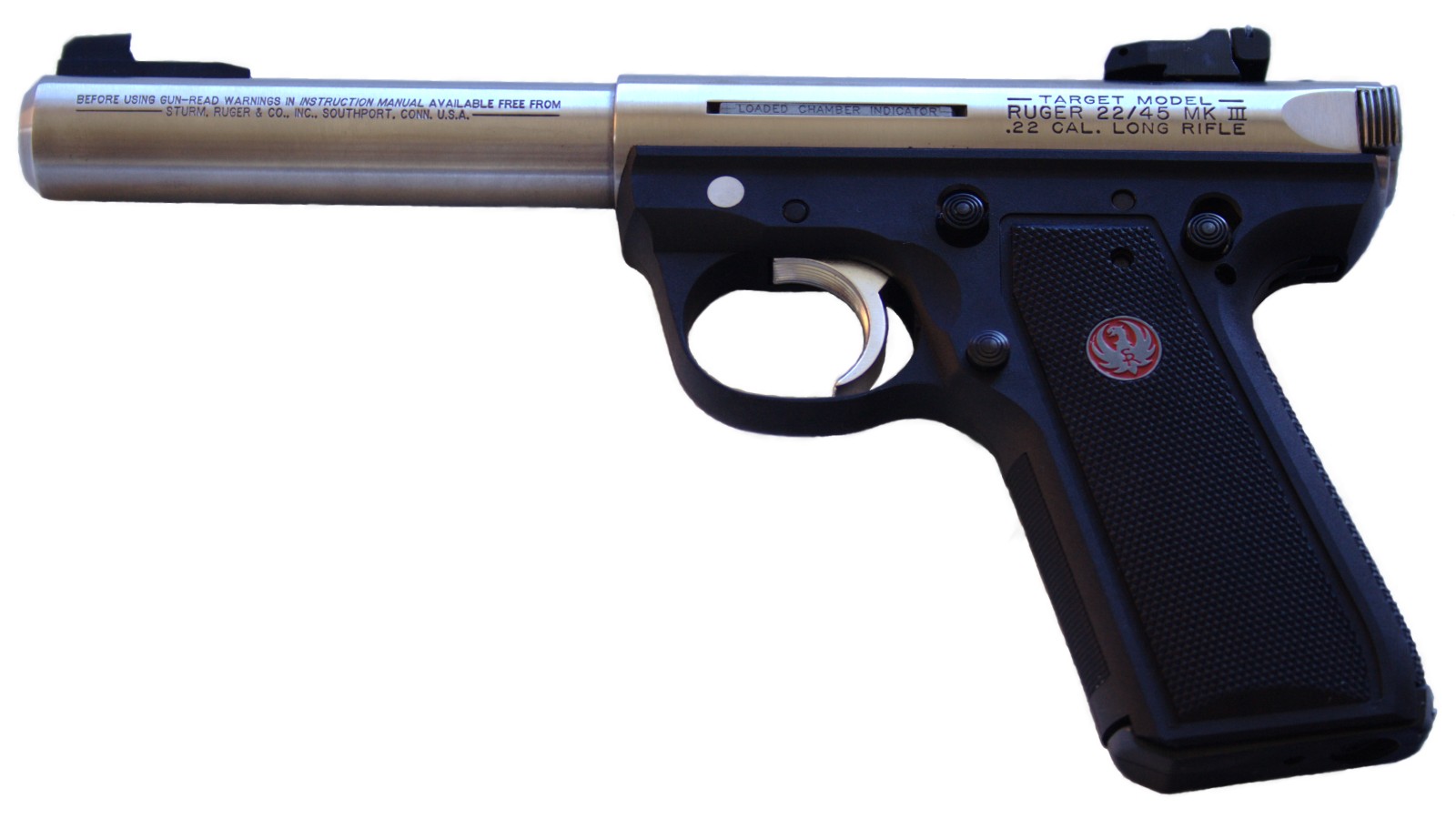 First chance we could get away, we went out to the range, with it all shiny, clean and brand spanking new, to load it up and have a go.  Springs and things feel really tight and the slide was a bit of hard work (which will no doubt loosen up), but here is the result straight out of the box.
There's about a box of 50 thrown at this target, and that lonely wild shot off in the 6 ring was probably because I was having so much fun I was laughing.  The Ruger is so easy to use, and straight out of the box accurate, it's no wonder that they're under such demand.  I swear about two thirds or more of our pistol club owns at least one Ruger, and they definitely seen to be the most popular .22 rimfire pistol out there.  I haven't had a lot of time down at the range lately, but I got a chance to go out again with it and my second go come up a bit like this (even though again I wasn't exactly taking it too seriously or trying too hard).
Watch out!  Think it will be great for ten pin matches and standard sports matches, so now maybe we just need to start looking at revolvers for silhouettes!   😀