I'm always very excited when the Cirque du Soleil comes to town… try and get in quick to buy the best tickets we can months out.  Then there's the deliciousness of anticipation as you look forward to it.  Then the special day turns up and you're outside waiting for the Big Top to open and you don't know what you're in for, except that it's going to be a visual feast of human creativity and seeming physical impossibilities!  Recently Ovo came to town and it was amazing, beautiful, funny, stunning, inspiring and everything I hoped it would be.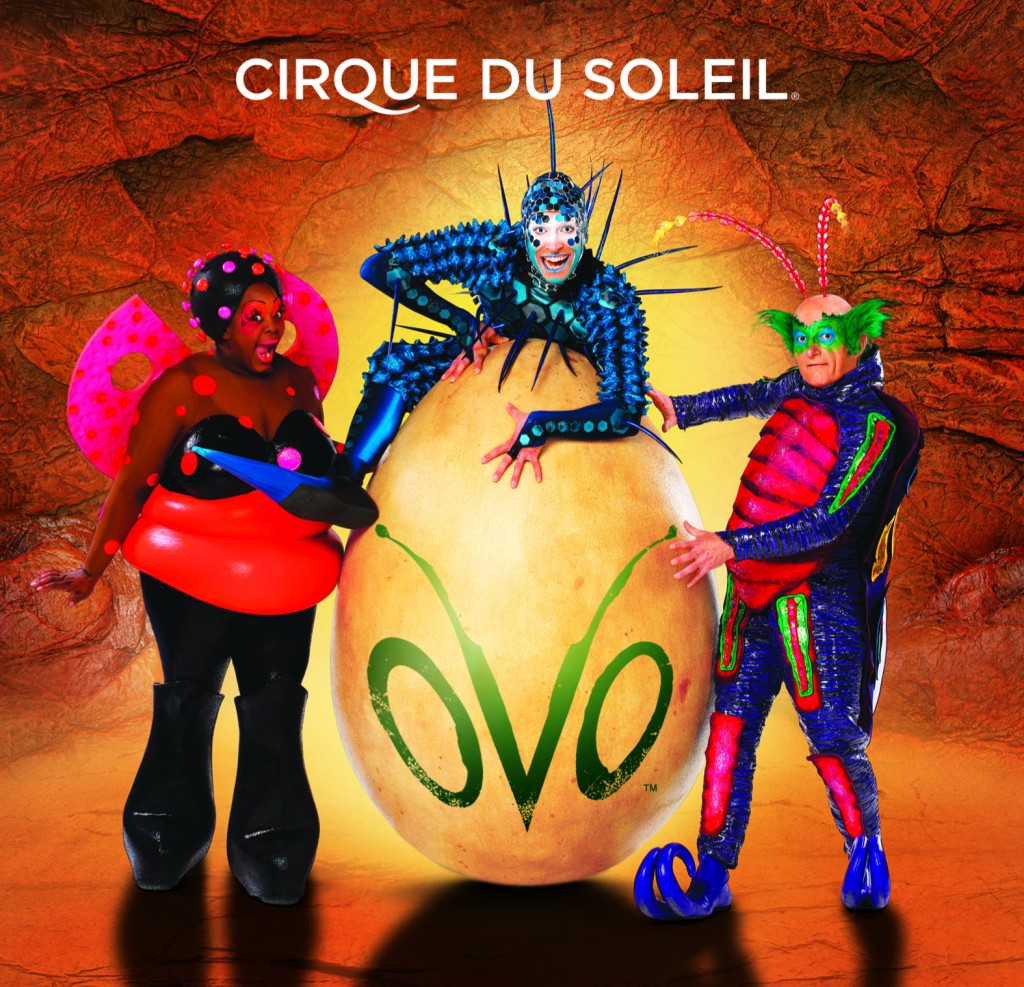 It was so fabulous, I dug deep and borrowed from Pete to pay Paul to find the $$ so I could buy two more tickets so that I could take the Small Child to go see it too.  Ovo in particular has a theme that I believed would really resonate with children – it's all about the teeming world of insects, bugs, frogs, toads, plants and seasons.  It's energetic and colourful, and so imaginative that I think children will readily identify with this theme more than many of the more subtle or obscure themes of the other Cirque shows.  And I was right – the Small Child thought it was 'the best show he had ever seen', even better than his recent trip to the Mikado!  He's turning into quite the little culture vulture!  🙂
Anyway, one of the only things I have ever found a bit disappointing about the Cirque du Soleil is the mementos/souvenirs available.  They have t-shirts, and coffee mugs, magnets and beanies, masks and umbrellas, baseball caps and juggling balls, journals and toys and lord knows what else.  Most of which is all available in the Cirque online store anyway, is hideously overpriced and not very excitable in general – which is odd given the amazing creative teams that must be behind the show?!?  Anyway, I was looking through the online stores and trying to find a necklace I had seen in the gift store after the first show and instead stumbled over THESE: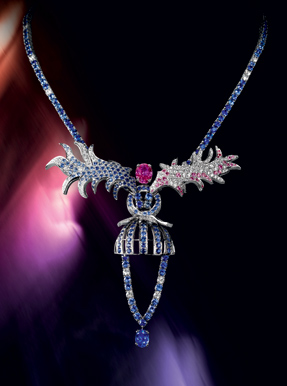 Allegria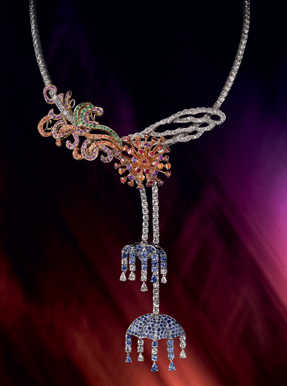 The Beatles – Love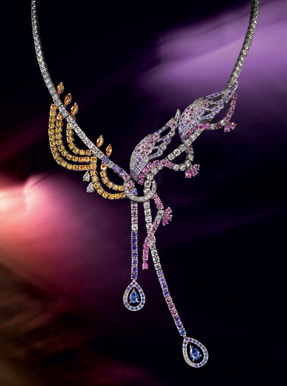 Corteo
Criss Angels – Believe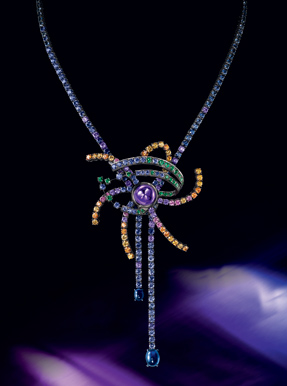 Delirium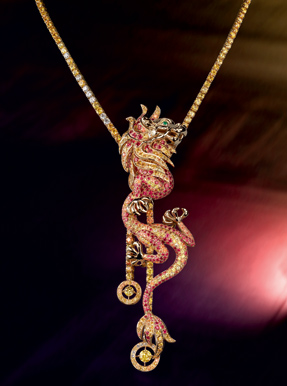 Dralion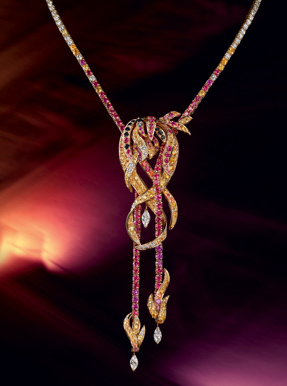 Ka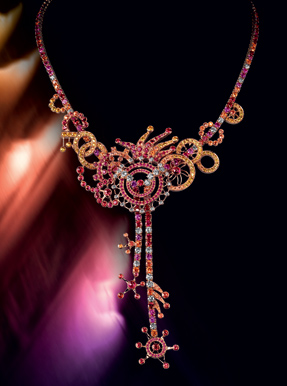 Kooza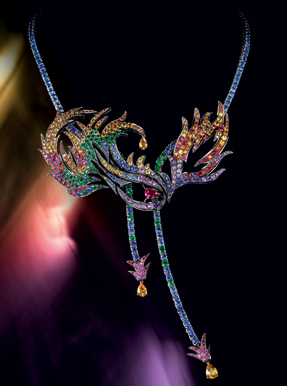 Mystere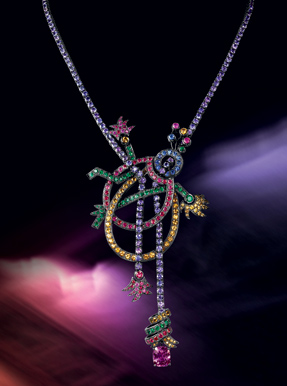 Nouba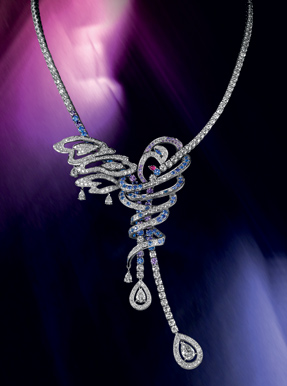 "O"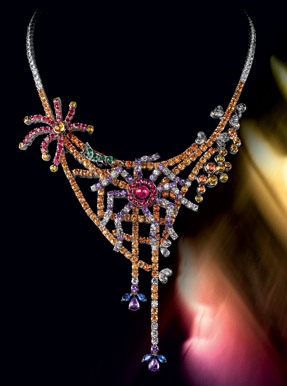 Ovo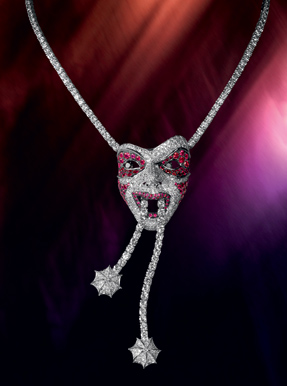 Quidam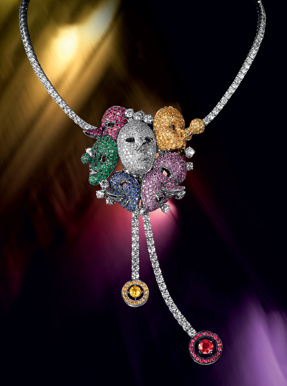 Saltimbanco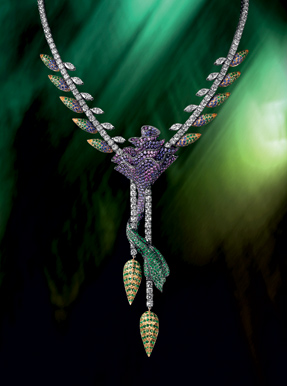 Varekai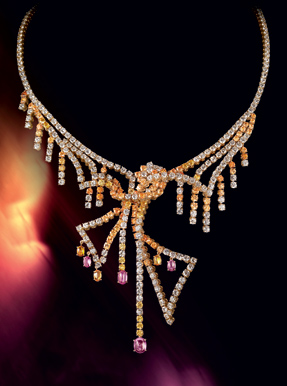 Viva – Elvis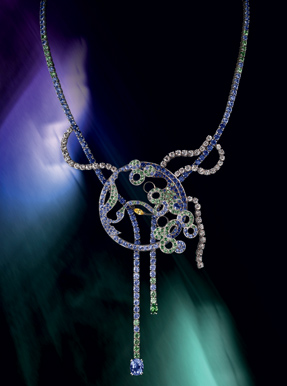 Wintuk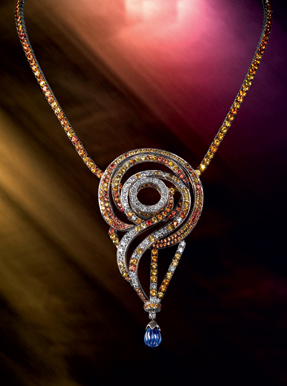 Zaia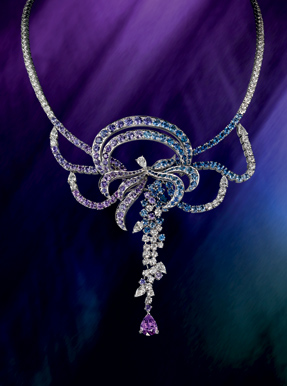 ZED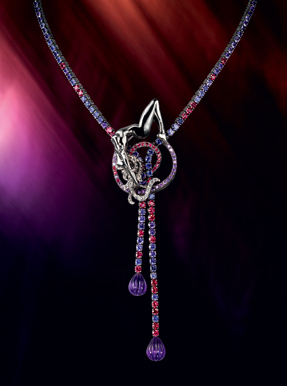 Zumanity
Boucheron of Paris and Cirque du Soleil have created a range of fine jewellery called "Inspiria". They have been making two each of these gorgeous designer pieces, inspired by the various Cirque du Soleil productions, made primarily of beautifully coloured sapphires.  One is being sold to some lucky bidder on the fine art market, and the other is being kept in a collection on display at a Montreal Museum.  I'm sure all my jeweller friends would agree with me that these pieces are absolutely stunning and they completely encapsulate the theme of each show. I think they are simply gorgeous.
Needless to say, in the end I did NOT get myself a Boucheron designer artwork/necklace but instead have a copy of the program, a set of stickers with characters from the various shows and a coffee mug to remember my amazing Ovo experiences.
PS – I highly recommend buying tickets in your city and spending a couple of extra bucks to get in amongst it.  Oh, and definitely take your kids (or your favourite rent-a-kid) if you can!!!