Being in London for the fourth time has been lovely… it has given me the option of doing as much or as little as I choose and I don't feel the pressure to run around like a headless chook, playing tourist and trying to cram it all in – and there is a LOT to cram in if you want to see even half of what London has to offer.
I wasn't initially intending to, but on walking past the British Museum today, I saw there was a special exhibition on that piqued my interest – A Rothchild's Rennaissance, the Waddlestone Bequest, so I had to pop in. The Waddlestone Bequest is a collection of approximately 300 exceptionally beautiful and some iimportant objectfs from the medieval and Renaissance periods, as well as numberous 19thC copies. The items were left to the Musuem in 1898 by Baron Ferdinand Rothschild and there were many items of Renaissance jewellery that I felt were worth popping in to have a look at. Waddlestone, btw, is/was the family manor in Buckinghamshire, and apparently is a particularaly beautiful house. I can just imagine old Ferdinand sitting on this enormous collection in his favourite library or smoking room, congratulating himself on having amassed such an impressive collection of objets d'art. 🙂
I collect nail polish, travel pins and dust bunnies. 😛
Anyway, there were some extraordinary pieces on display – some very fine and typically Renaissance items of jewellery (large gold, enamel and pearl pendants etc), some limoge enamel pieces, majolica ceramicware, some match lock and wheel lock longarms, a gorgeous medieval helmet and various reliquary items and plate etc. It was well worth stopping in to have a look at these beauifully preserved decorative arts objects. Just lovely. The catalogue for this exhibition is avilable on the Book Depository if anyone is interested – GBP24.00, big heavy book full of lovely photos and delivered right to your door… if you're guessing I didn't buy a copy at the museum, you're spot on!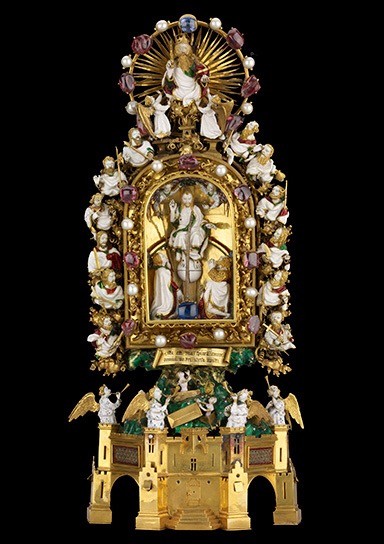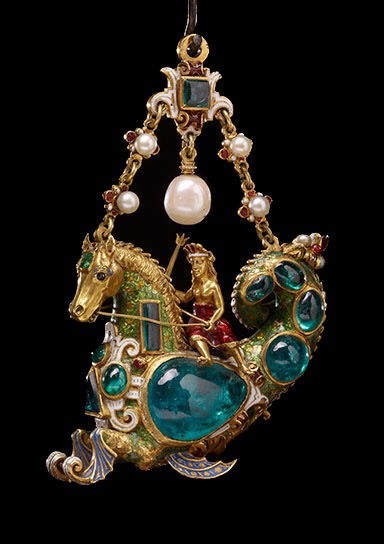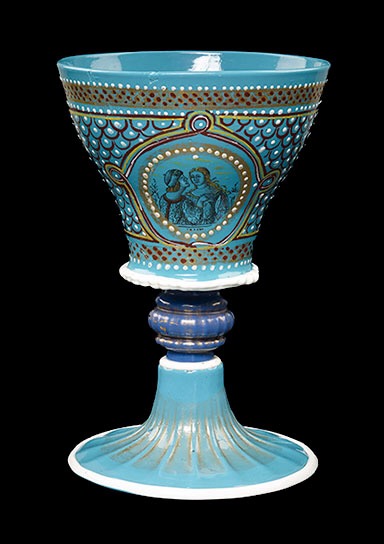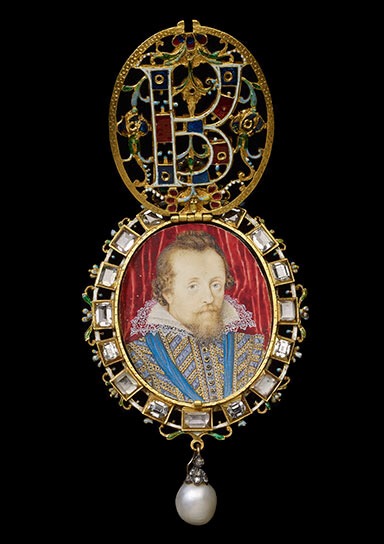 And of course once one is in the British Museum, it is hard to just walk on out again. So I whipped around and said, 'hello' to my old friends the Lewisham chessmen, the Sutton Hoo exhibit, the horology room, the Rosetta Stone and the winged bull from Ashurnasirpal.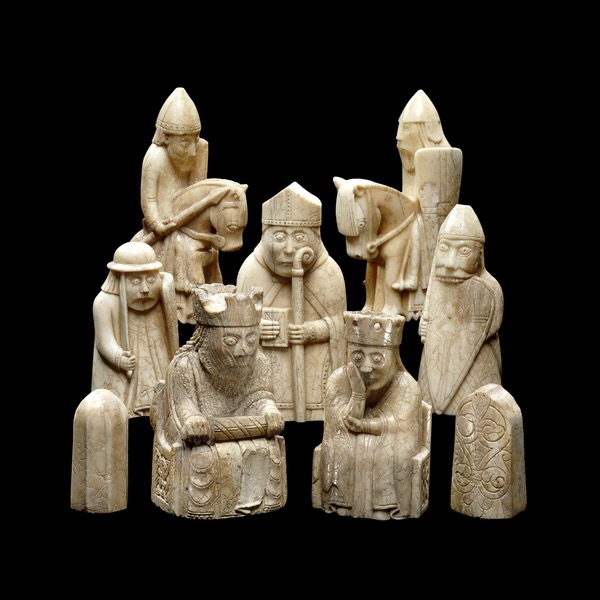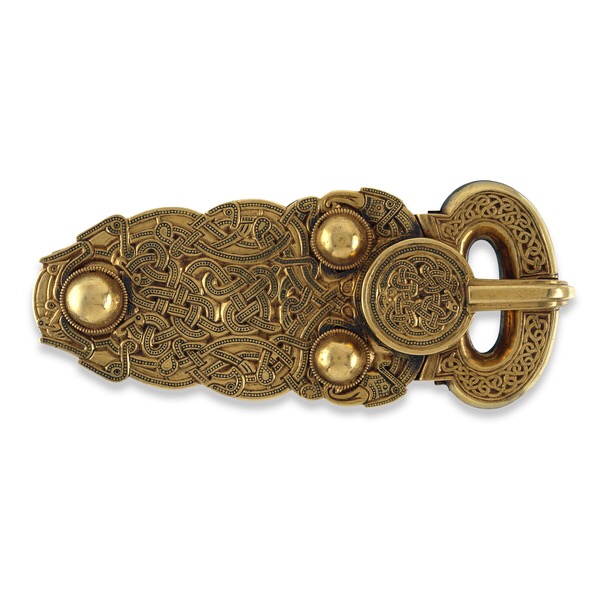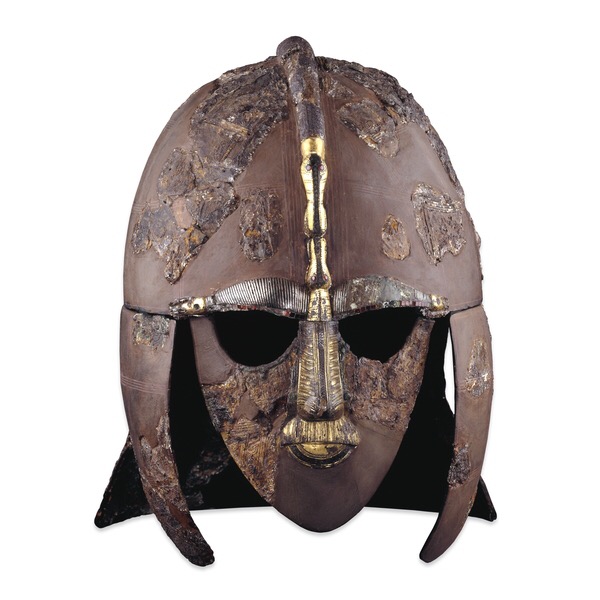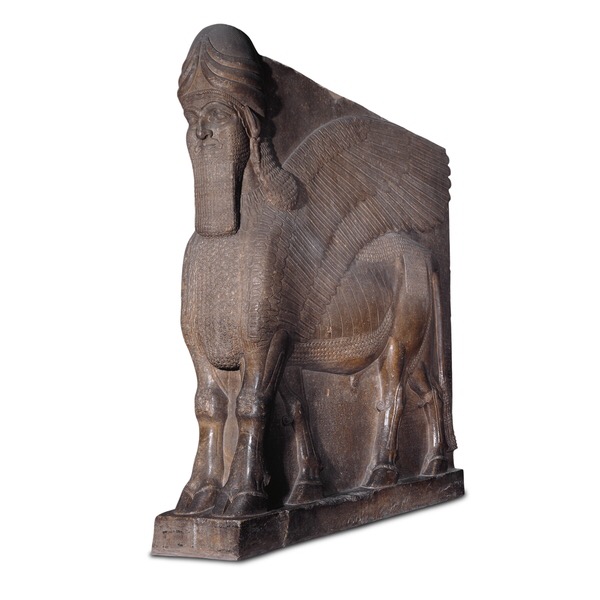 Time got away from me a little and I had to run to make my afternoon tea date with KPeth down at the Brumus Bar on Haymarket. We had decided we would got for afternoon tea or high tea somewhere nice while in London – it's just the done thing you know – and were tossing around options on where we should go, when my friend Stephola recommended The Brumus Bar at Sulfolk Place. Never heard of it, but Stephola's very posh friends had remarked that it was 'just as good as Claridge's afternoon tea', so with this high praise in mind, we made a booking. And were not disappointed… our afternoon tea was delightful. We had a lovely corner table which allowed for engaging in one of my favourite past times – people watching – and a fabulously English waiter who was extremely attentive and kept offering us more food, though we were struggling to get through the very beautifully plated items already offered. Was a lovely way to spend a couple of hours – a glass of champagne, fancy delicate nibblies, nice tea and good company. 10/10 – would definitely go again. 🙂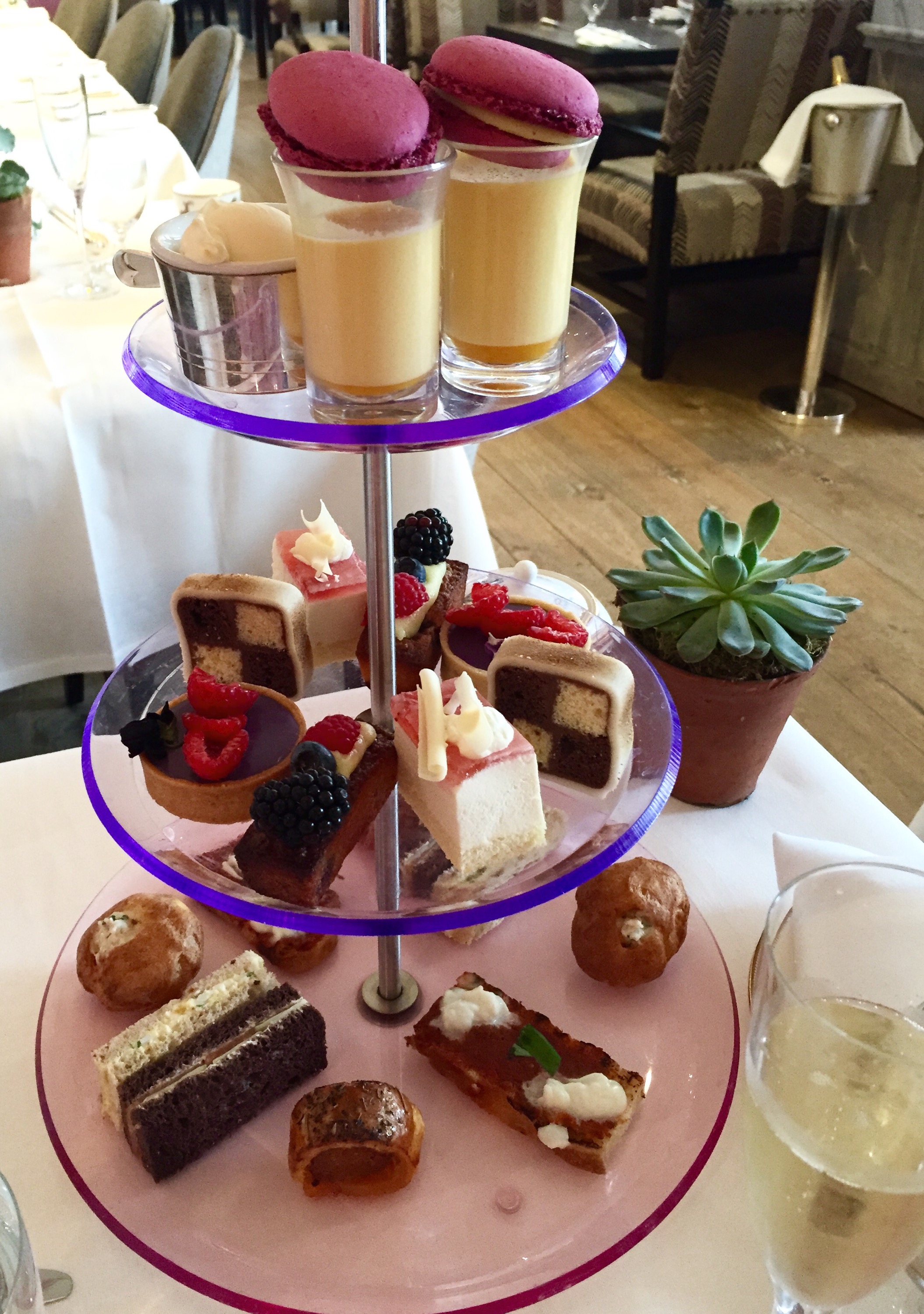 After that I did a bit of tourist shopping – ie: bought a decent sized coffee mug to take on the ship, as I had intended to pack an old one I was happy to throw away, but in my rush to fit so many Tim Tams in my suitcase, I had completely forgotten to do so. It is probably the one thing I do not like about the cruise lines – melamine coffee mugs everywhere except the main dining rooms. So if you want a decent cup of tea, you need to order room service or go to the dining rooms. I'm much happier to make one in the buffet and take it back to the room and not bother the staff. Anyway, bought a touristy London mug (sans sparkly paint, sorry KPeth – just not my thing!), which may or may not make it home. And then headed back to the B&B for a few hours before continuing my Quintessentially British Day Out with a show – The Book of Mormon.
Okay – have probably stretched the truth a bit on that one. But I didn't want to see Billy Elliot or Kinky Boots or *insert Random Shakespeare Play* to round out my Big Day O'British Stuff. I thought I'd give The Book of Mormon a crack – which was a bit of an odd choice for me given I am not a South Park fan and generally have a less than favourable reaction to that sort of humour. But I went in with an open mind and was not disappointed. The show was fantastic. Just hilarious, irreverent, surprising, unique and down right funny.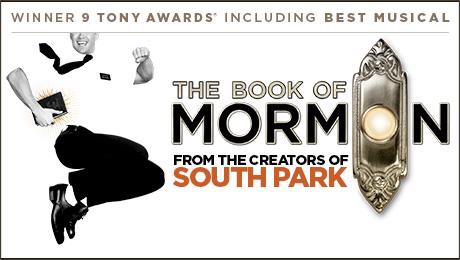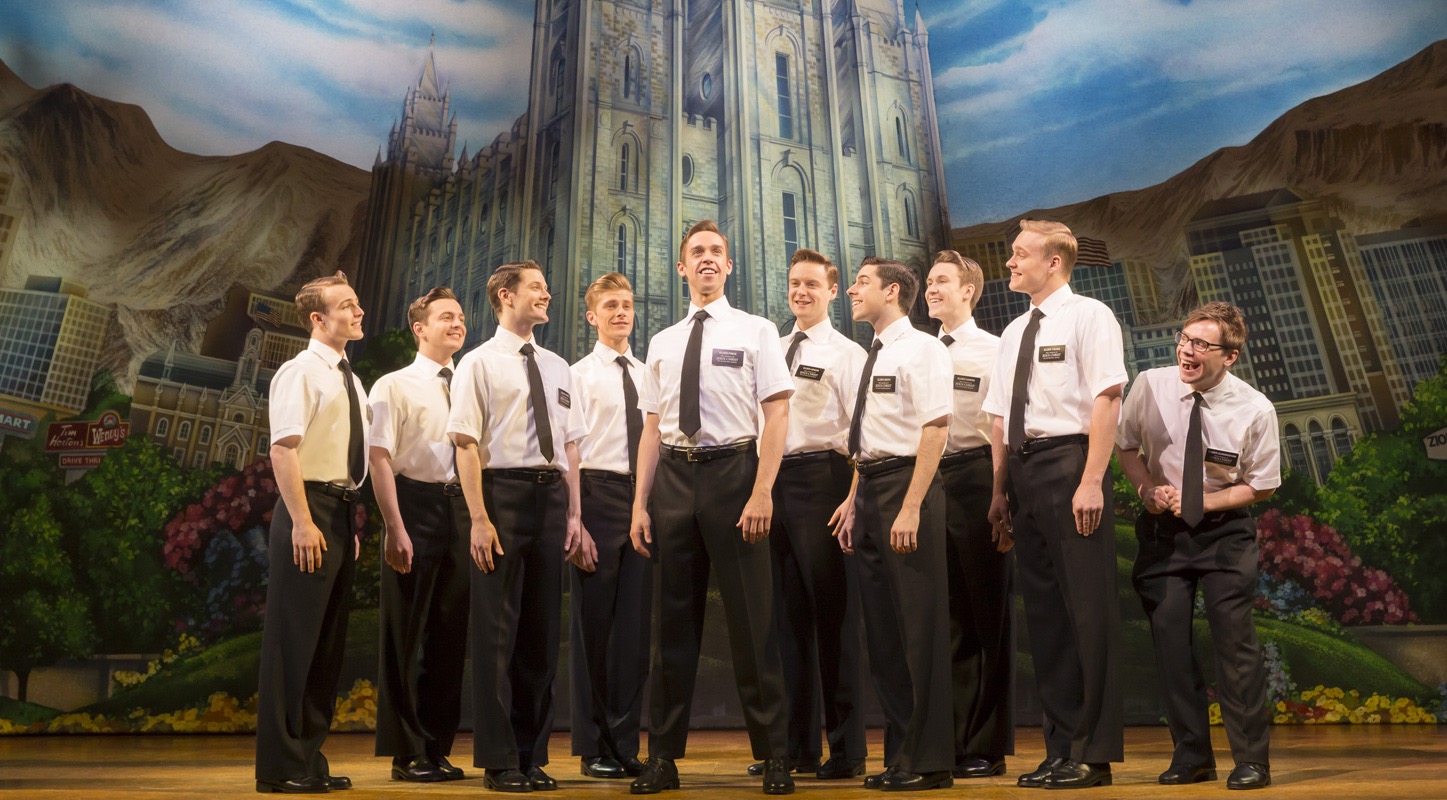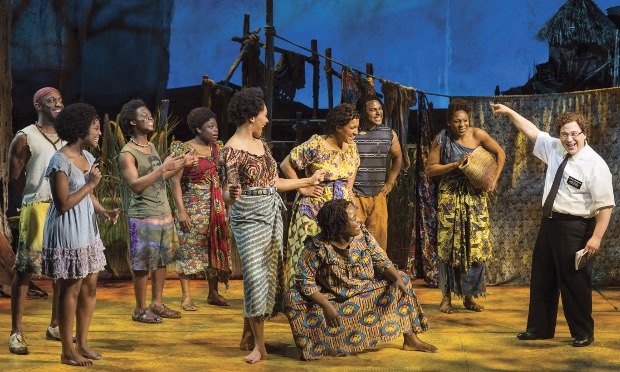 Written by Trey Parker, Matt Stone and Robert Lopez, the story 'The Book of Mormon', follows two mismatched Mormon missionaries who, upon graduation from Missionary School, are are sent to fucking Uganda of all places to spread their religion and try and baptise locals. As you might expect, when they arrive, things are not exactly what they expect and much of what they encountered definitely wasn't in the brochure. It was extremely earthy and frog-fucking funny. If it comes to Australia, and I assume it eventually will, we shall all have to line up and go see it. Brilliant. And while it heavily pokes fun at the Church of Jesus Christ of the Latter Day Saints – a lot of it could just as easily apply to any organised religion. I laughed out loud so much my cheeks were hurting.
Great way to finish my evening, even though it did't fit into my Quintessenitally British Day Out. 🙂