"I now belong to a higher cult of mortals for I have seen the albatross"
~ Robert Cushman Murphy
Managed to sleep in again this morning which was fantastic and opted to skip breakfast in favour of sitting on a heat-pack and catching up on some writing… that and we can't keep eating like this!
The schedule for this morning was pretty light – we had a photography lecture, "Capturing the Experience; Photography Basics" at 0930 which I thought I would go along to for shits and giggles. Many people in the room were there with their big DSLR camera equipment and many were there with little point and shoot cameras, and there is an equal portion of people using just their smartphones… and why not?  The image quality from many modern smartphones is excellent these days and they are so easy and convenient to use – great for landscapes and portraits, but of course, there are limitations in using a smartphone for wildlife or anything that requires zoom. It's my opinion that the one truly spectacular image that you capture from your trip is far more likely to come from fortuitous timing than having the biggest and most expensive camera equipment, so it was great to hear Acacia, our photography guide open her talk by saying that, 'the best camera, is the one you have'. She did a great job of explaining photography basics in 45 minutes and covered technical camera operations in laymen's terms as well as the importance of composition and lighting.
Didn't really learn anything new, except perhaps that I have not experimented enough with the various 'scene' settings on the point and shoot camera I chose to bring with me in favour of lugging my DLSR and lenses around every day.  Yes, I came to a photography mecca and one that is particularly known for its rugged landscapes and unique wildlife photography opportunities and I chose NOT to bring my DSLR and hefty professional lenses… why?  Well, because I wanted to immerse myself in the experience of being here, and allow my photography to capture my experiences rather than to have the photography take over the entire trip.  These days I am carrying a small Sony Cyber-shot DSC-HX90V point and shoot digital camera with its pretty damn fancy 700mm equivalent, 30x zoom.  It was fantastic on my last Baltic trip with all the low light conditions in the museums and palaces, and I was equally impressed with how it functioned in freezing cold conditions at Whistler over the Christmas break.  So I'm pretty sure it will be up to the task here too.
After the lecture, I thought I'd avail myself of the invitation to go visit the bridge – have a look at the Drake Passage and see where we are going on the electronic charts that have been made available for us to view there.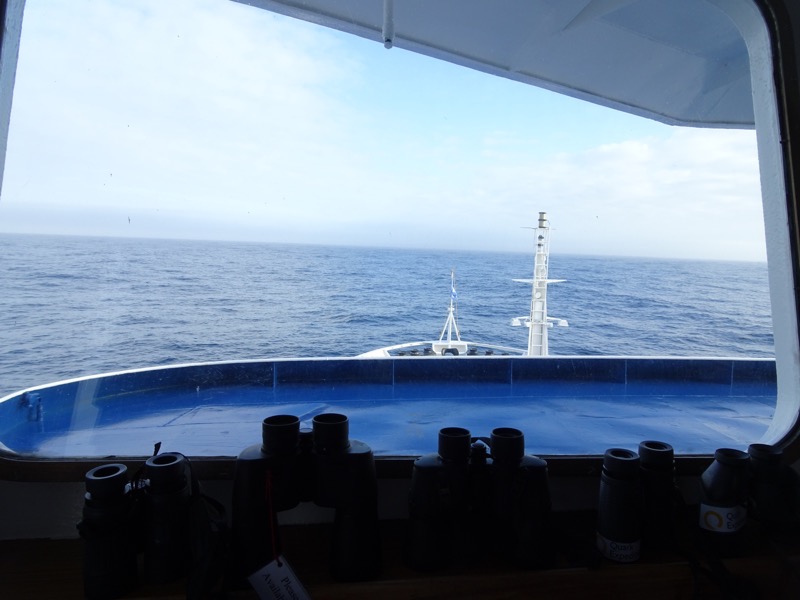 The Bridge has many pairs of binoculars so guests can bird watch, or look for wildlife or even ice bergs.  There are also books in here for bird identification and maps of the Antarctic Peninsula.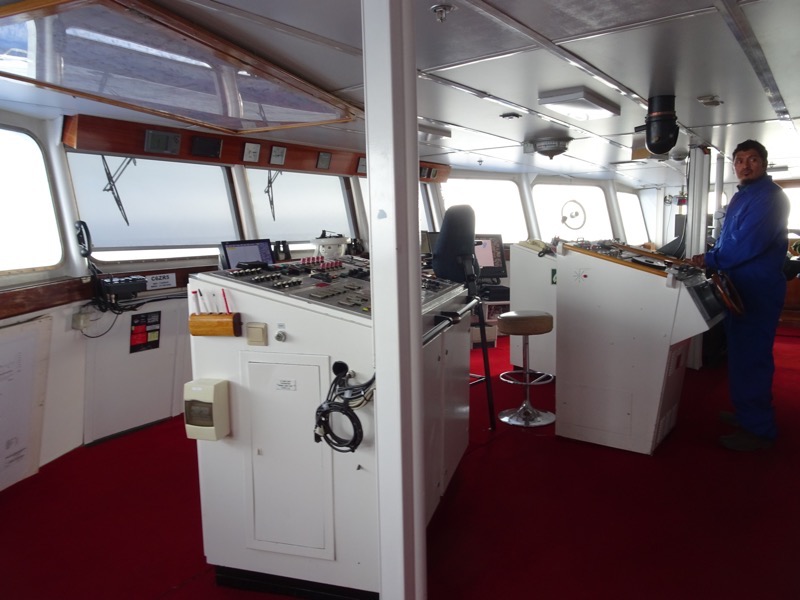 The arrow marked our current position while I was on the Bridge, and the other dropped pin marks the Antarctic Circle, which we hope to cross at some point during the night.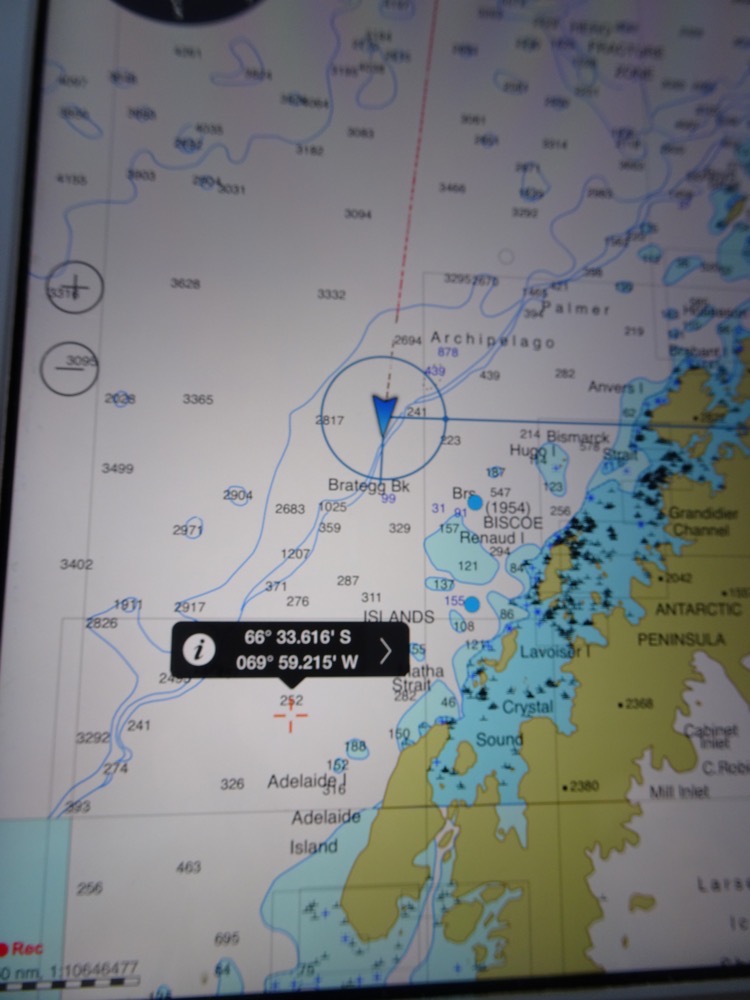 Mid-morning we had another lecture, this time with Annie, one of the onboard marine biologists, on: "Pinnipeds of the Antarctic". Which had most of us walking around the ship asking… 'What on earth is a pinniped?'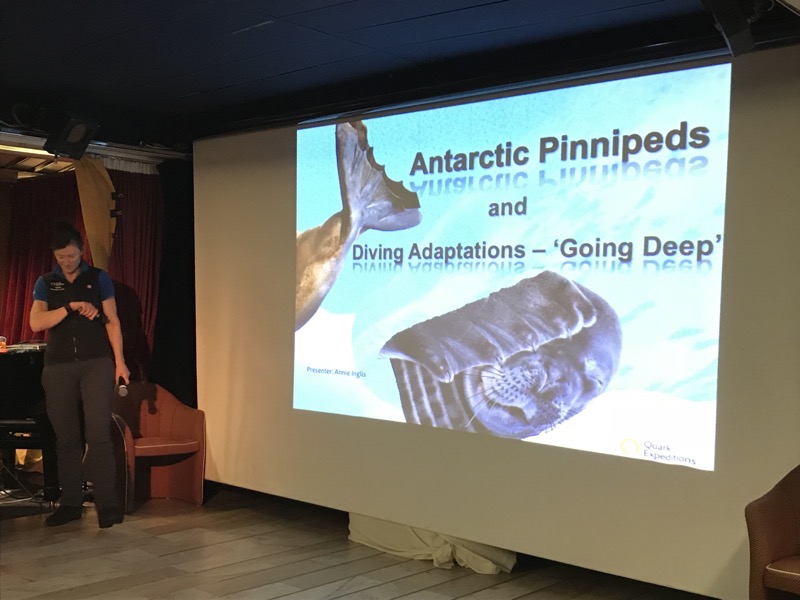 It turns out for those marine biology challenged amongst us that a pinniped is a seal – or a finned, feather-footed marine mammal. Marine mammals are those that derive most of their nutrition from marine environments. For the sake of simplicity, they are effectively the eared and earless seals or Phocidae and Otariidae.
If you're not interested in learning the ins and outs of a fat seal's arse skip down to "HERE"!