Big Buddha Day
Yokahama for change over day. The 17 nights Grand Japan cruise we are doing is actually two cruises, one 9 night cruise in the north and one 8 day cruise around the southern islands. So today, we are losing half the passengers from the ship and gaining a pile of new neighbours. 🙂 For transit passengers, like ourselves, there is a free day to spend in Yokohama.  We spent the morning headed over to see Diabutsu – the Great Buddha of Kamakura. Diabutsu is literally the Japanese word for 'great Buddha'. The monumental bronze seated Buddha is located at the Kotokuin Temple in Kamakura, and according to temple records, it dates back to 1252 in the Kamakura era. No one knows who made the prototype of the Buddha, but the bronze caster is said to be one, Ono Goroemon, of whom absolutely nothing is known but his name.
Fast facts about the Kamakura Diabutsu:
Date of Construction: 1252AD
Weight: approximately 121 tonnes
Height: 13.4m
Height of the cast: 11m
Face: 2.35m
Eyes: 1.00m
Ears: 1.90m
Mouth: 0.82m
Knee to Knee: 9.10m
And… it is deliberately not in proportion so as to look well when gazed upon from below. That is, Buddha has a big head.
The first image of the Buddha was made in 1243 in wood, and took five years to complete, however it was damaged in a storm in 1248. After this it was decided to built it in bronze, and a great deal of money was needed for this purpose, raised by a Lady Idanono-Tsubone and a priest Joko. Its creation was celebrated on August 17, 1252… it is the same Buddhas that rests here now, in spite of several natural disasters. Originally the bronze buddha was covered in gold leaf, and enshrined in a large timber building, but that was destroyed by a storm in 1334. It was reconstructed, but once again was smashed by a heavy gale in 1369. Another reconstructed shrine covered the buddha in 1498, but that was swept away by an unprecedented tidal wave/tsunami, and yet again another effort to enshrine the buddha in a great hall was attempted in 1718, but was abandoned when the then, 36th Abbott of the Tempe Zojoji of the Jodo Sect passed away.. The Great Buddha has been left to elements – rain, hail and shine, ever since. Even a great earthquake in September 1923 did not harm the Buddha, but damaged the base which was repaired in 1925. The latest repairs were done in 1960-61 to reinforce the neck of the statue and make it possible for the buddha's body to move freely on the base in the event of a really strong earthquake. The Kamakura Diabutsu has stood for 800 years and looks likely to stay that way.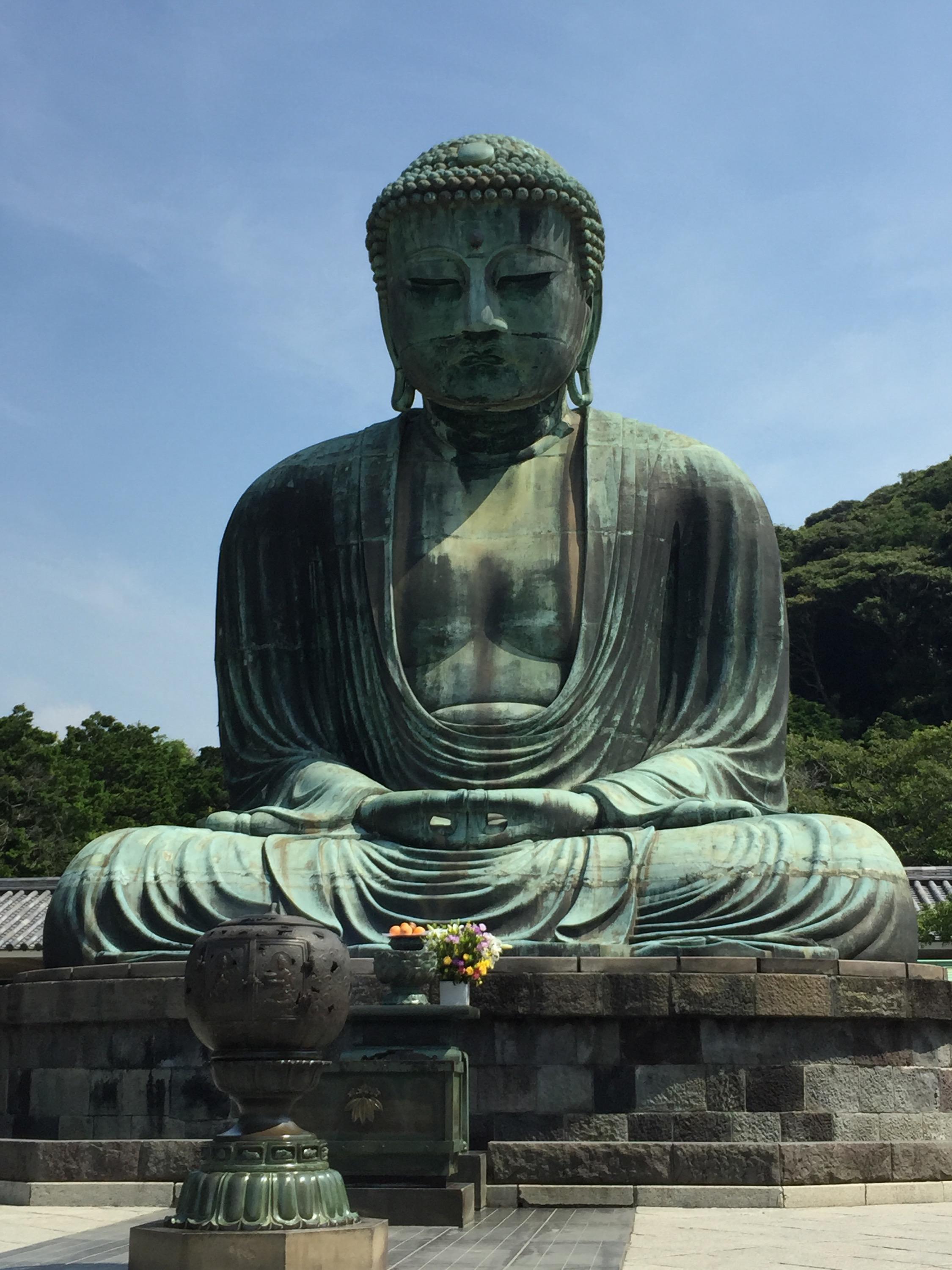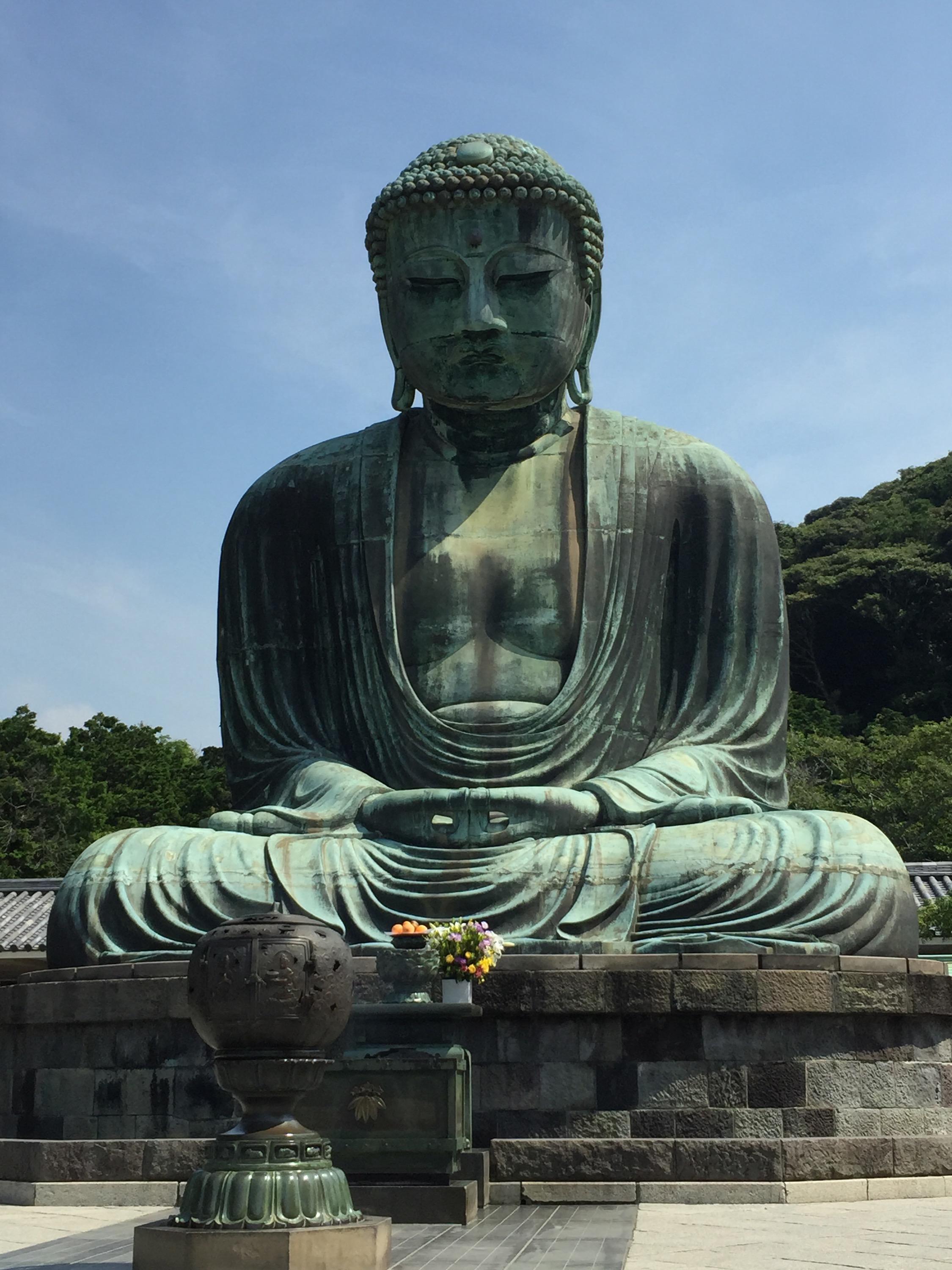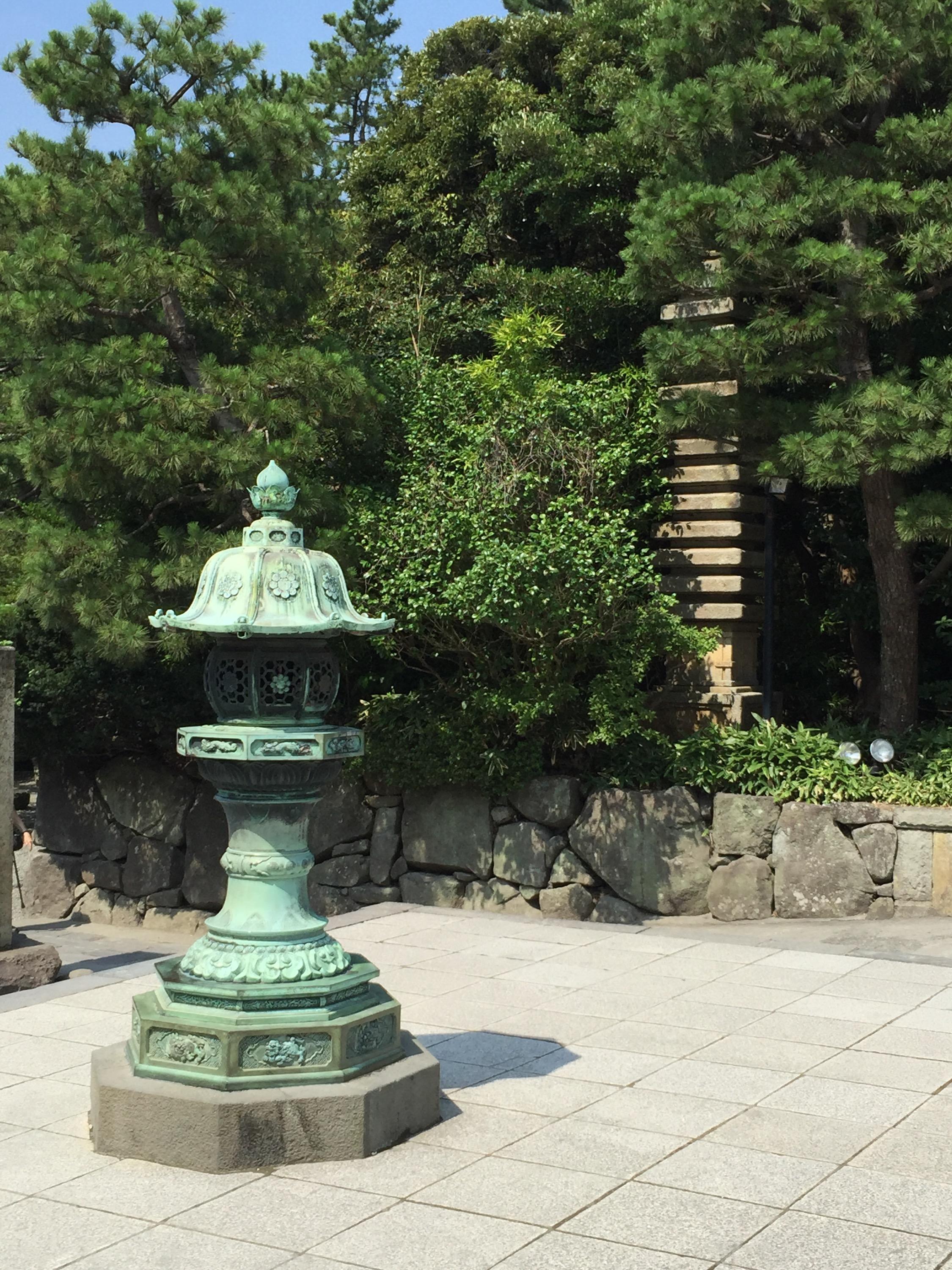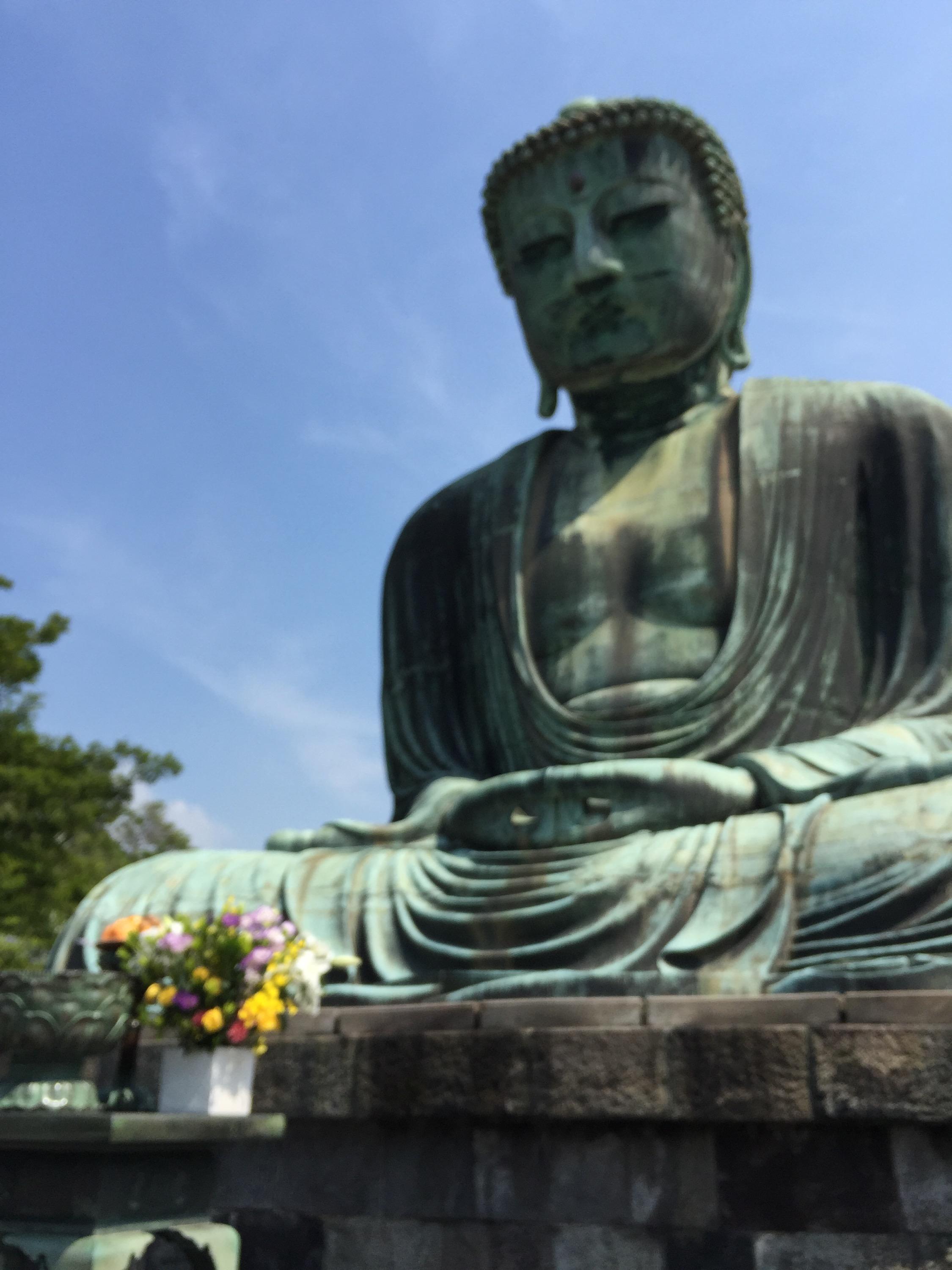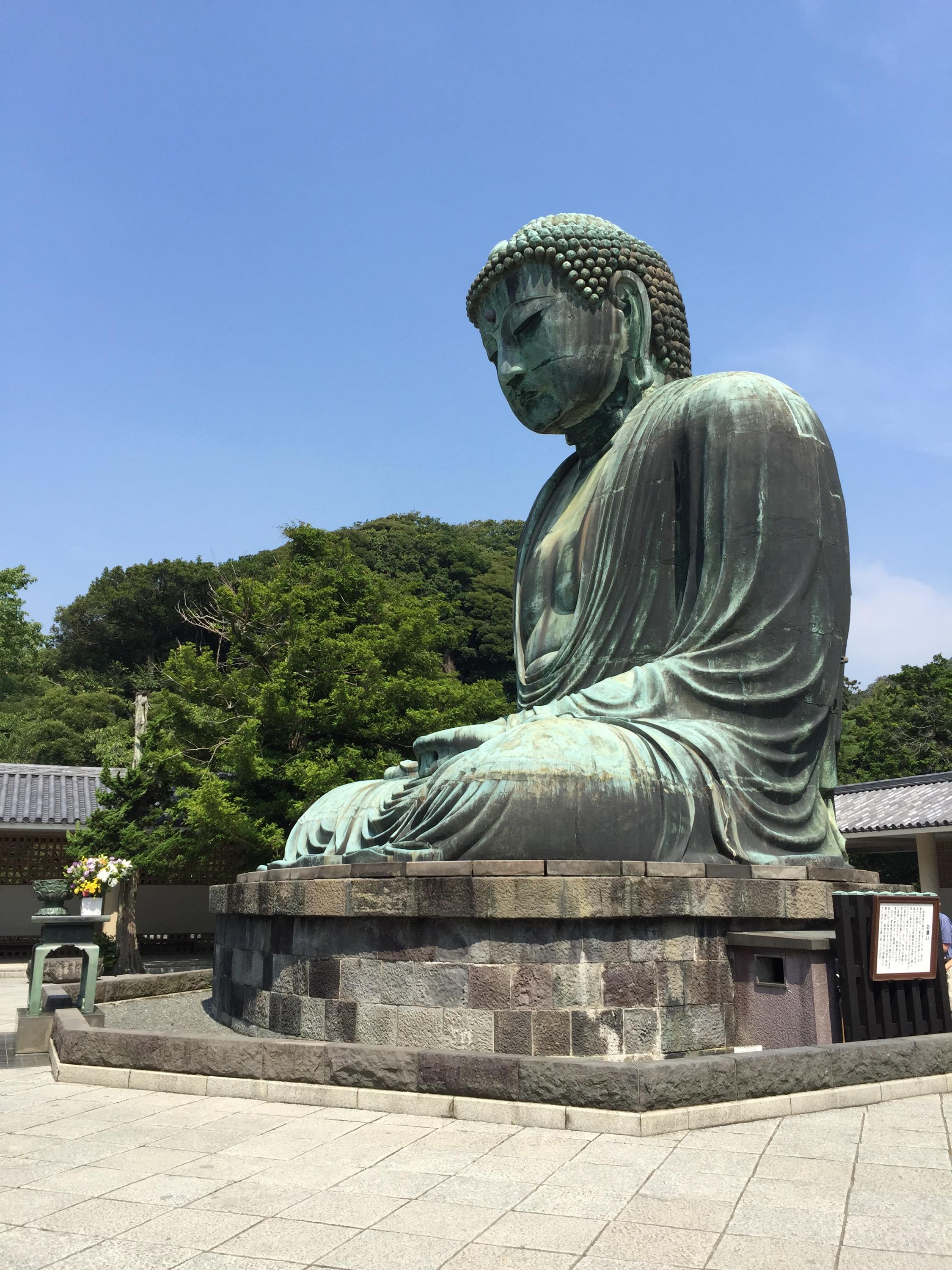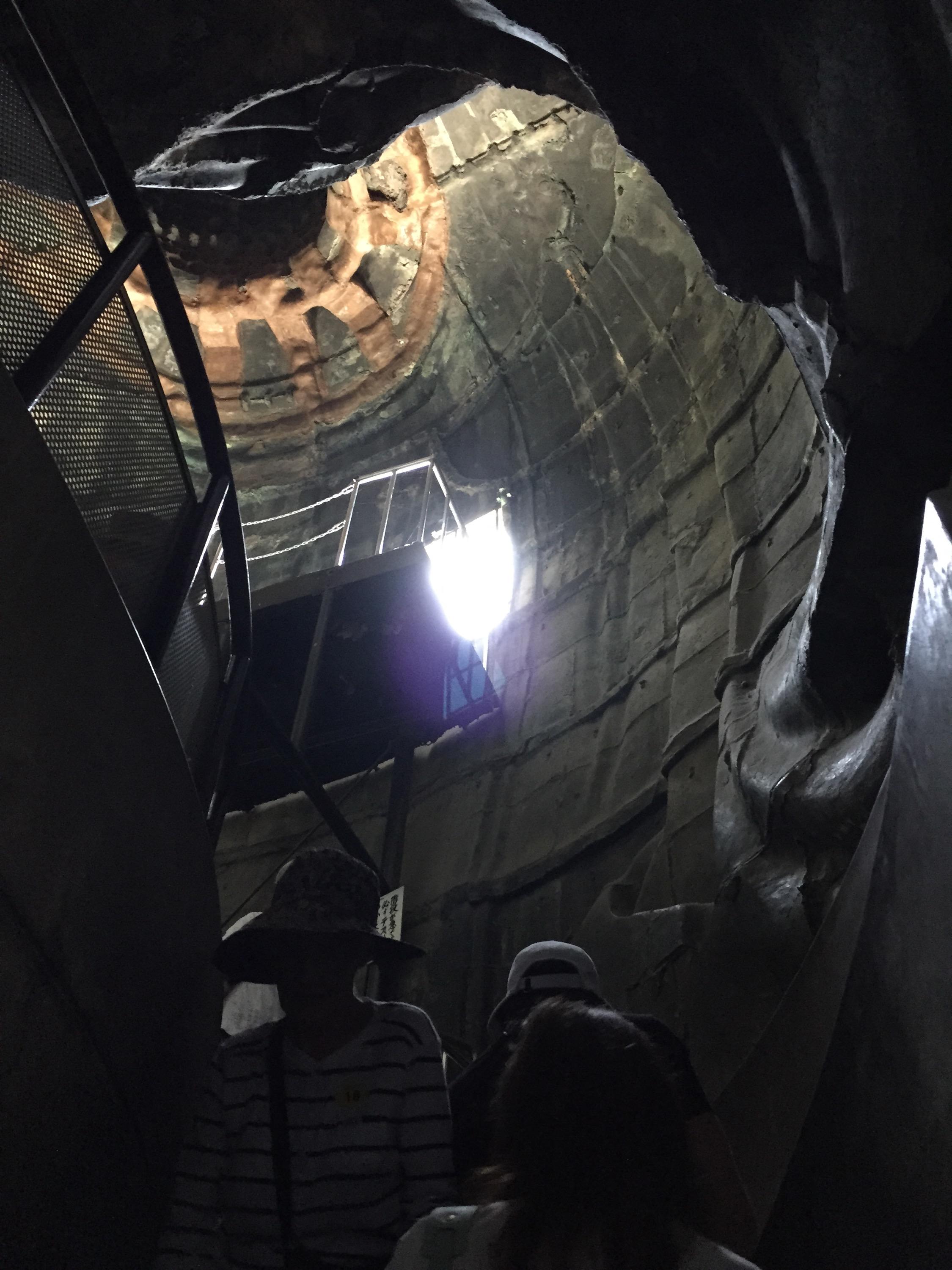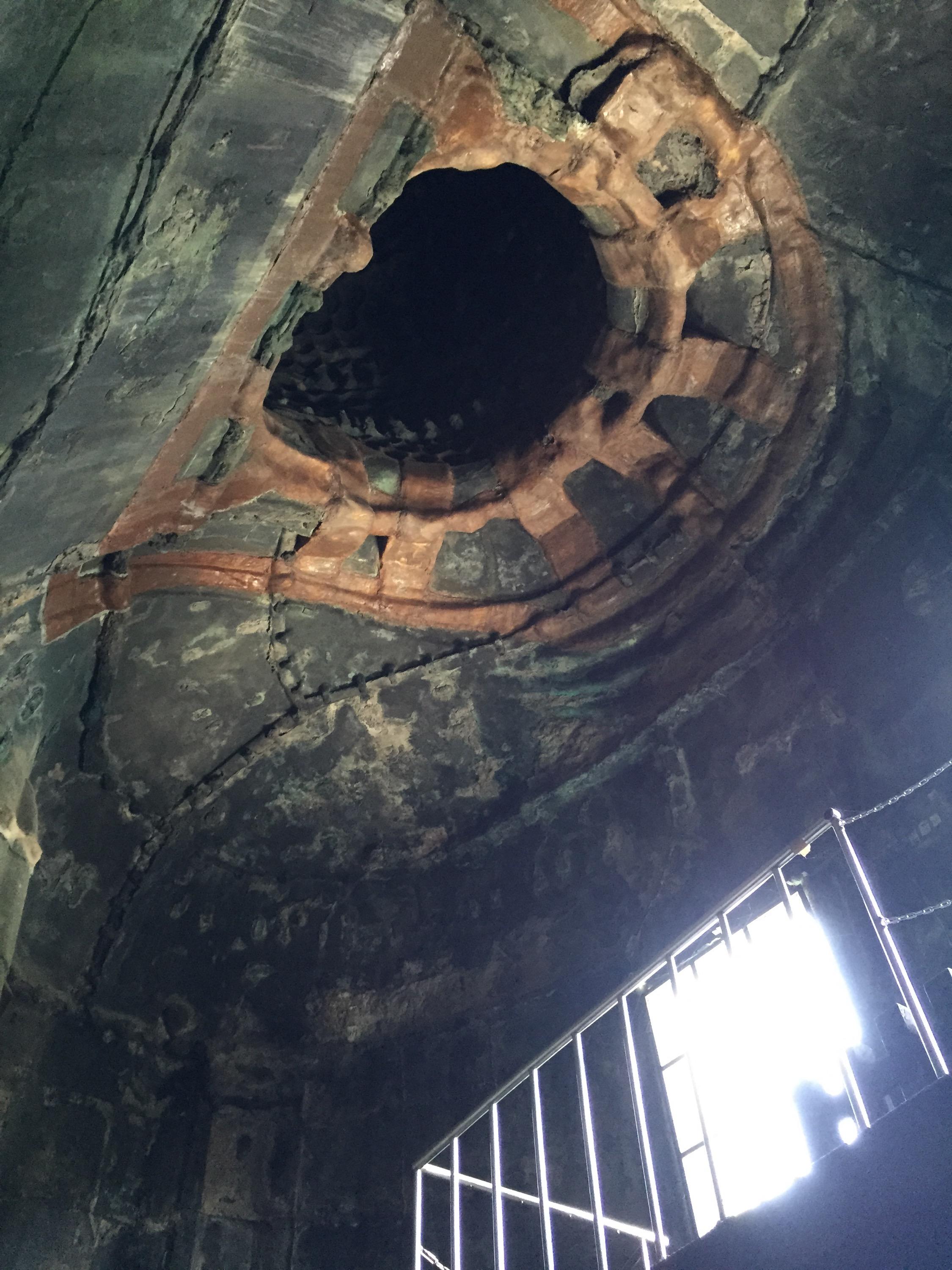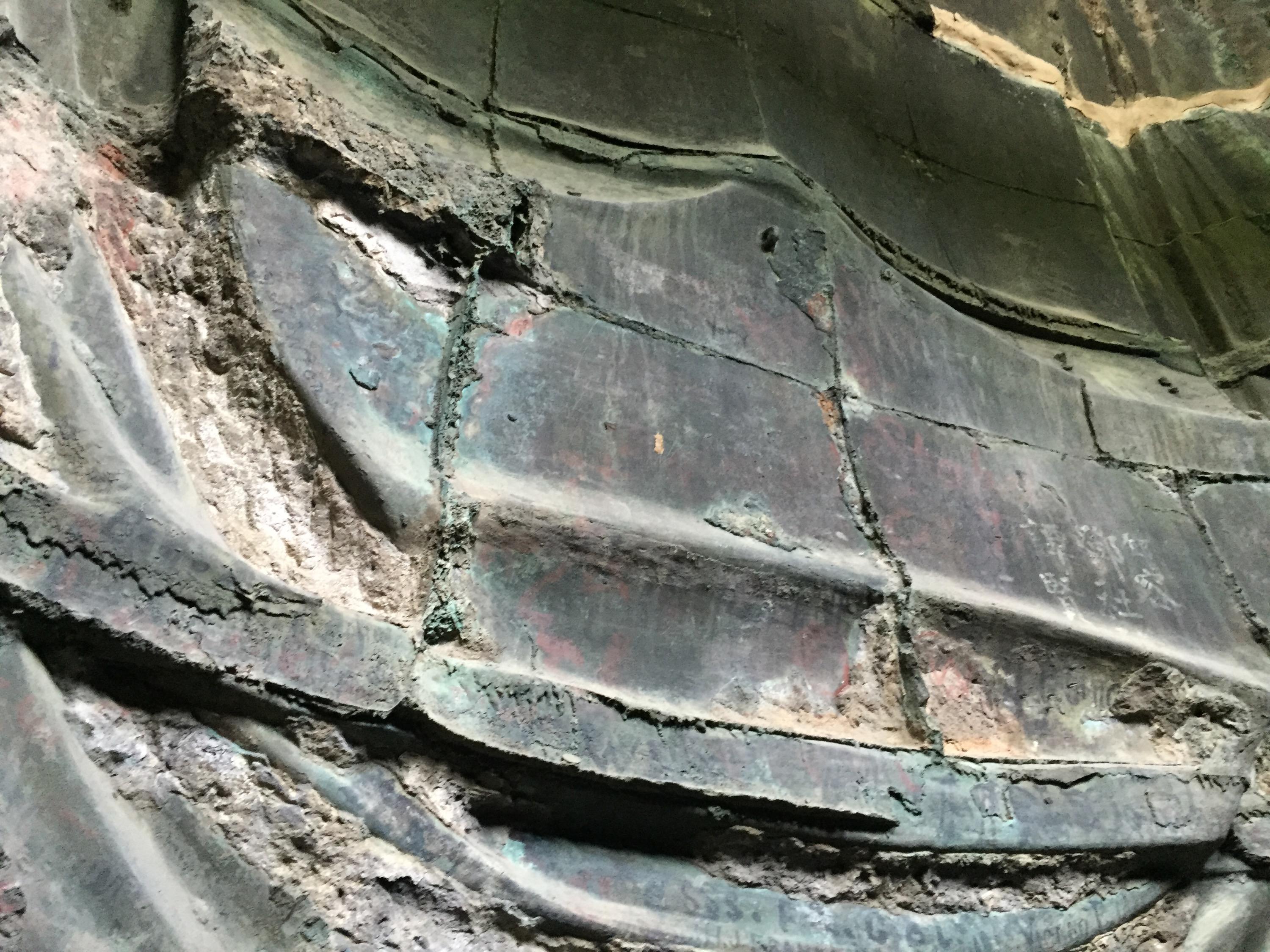 After that we went to the Hachim Angu Shrine, which is a Shinto Shrine built to honour the Gods of War. There were two statues in the main gate of this shrine guarding it much like the guardian dogs normally do – and again, one on his right had his mouth open in aggression and the one on the left was closed mouth in silence. The only noticeable difference between this Shrine and many of the others we had visited was a gigantic wall of sake barrels… there were perhaps 100 of them in a frame, standing about four meters tall. I have not seen this at any other shrines so far, and the barrels appear to have come from breweries all over the country.  While we were there, we happened upon a Shinto wedding, with a bride resplendent in a pure white kimono and traditional horned headdress. The groom was in a formal black kimono and their respective families were in attendance in either formal kimono or what you would call, semi-formal western attire. There were priests in orange, drums and pipe being played by acolytes in blue and a very elegant procession. It was quite the spectacle. Now for those of us who had just walked up the 60 steep stairs to the shrine at about 11am… I was amazed at the seeming poise and elegance of this procession, particularly given it was 38C today and over 90% humidity! Such long heavy robes in this weather?! We were sweating like pigs and they were out in it, getting married.  The Shrine was beautiful, we made some more wishes – something so simple and about paying your observances with a token donation and a wish for good health, or safe travels, or happy families.
After this we wandered through the shops for a while, looking at beautiful designer chopsticks, leather goods, fans, yakuta, ceramics, lacquerware, and all sort of weird and wonderful food stuffs. Then it was back to Yokohama proper for some lunch.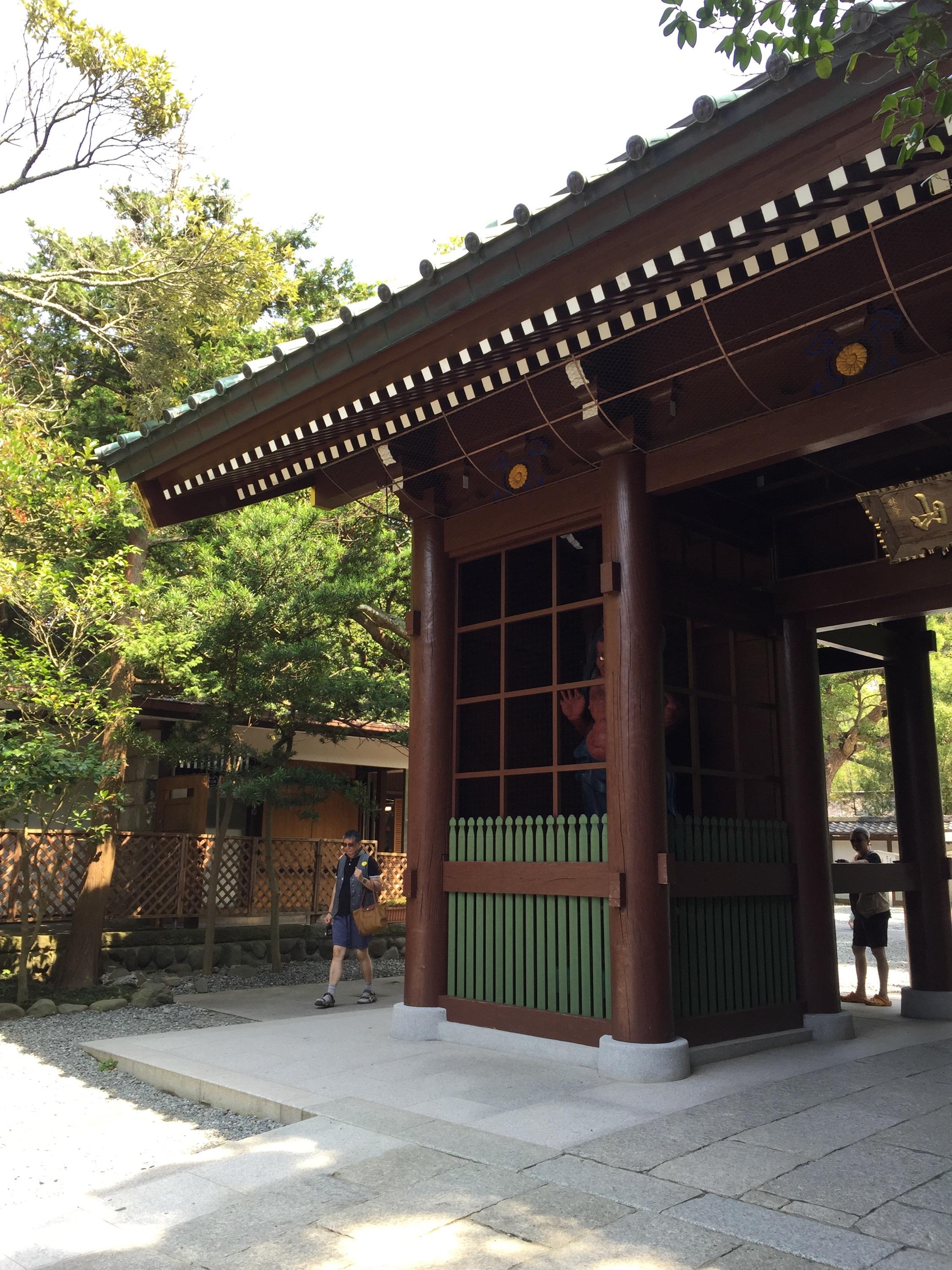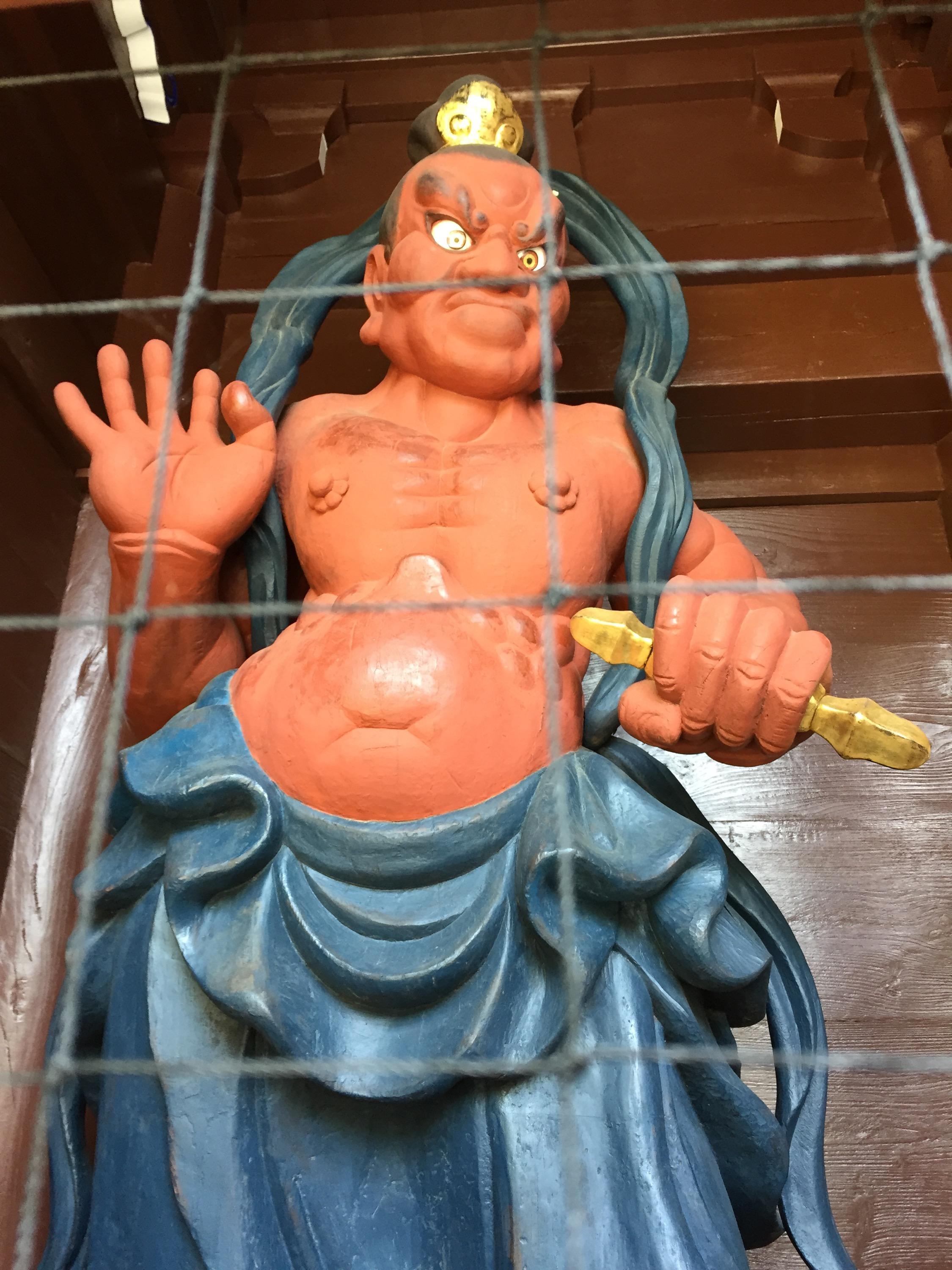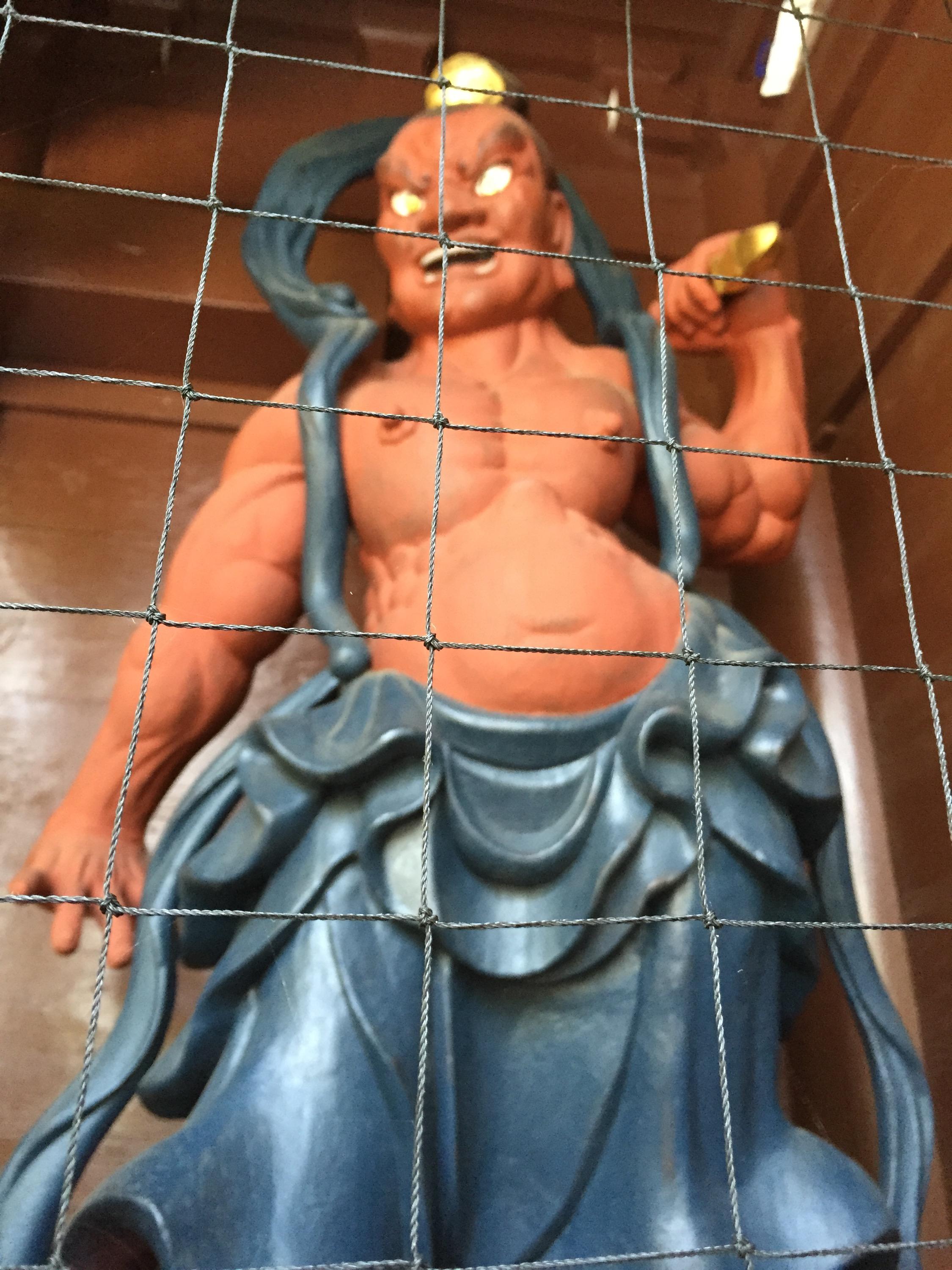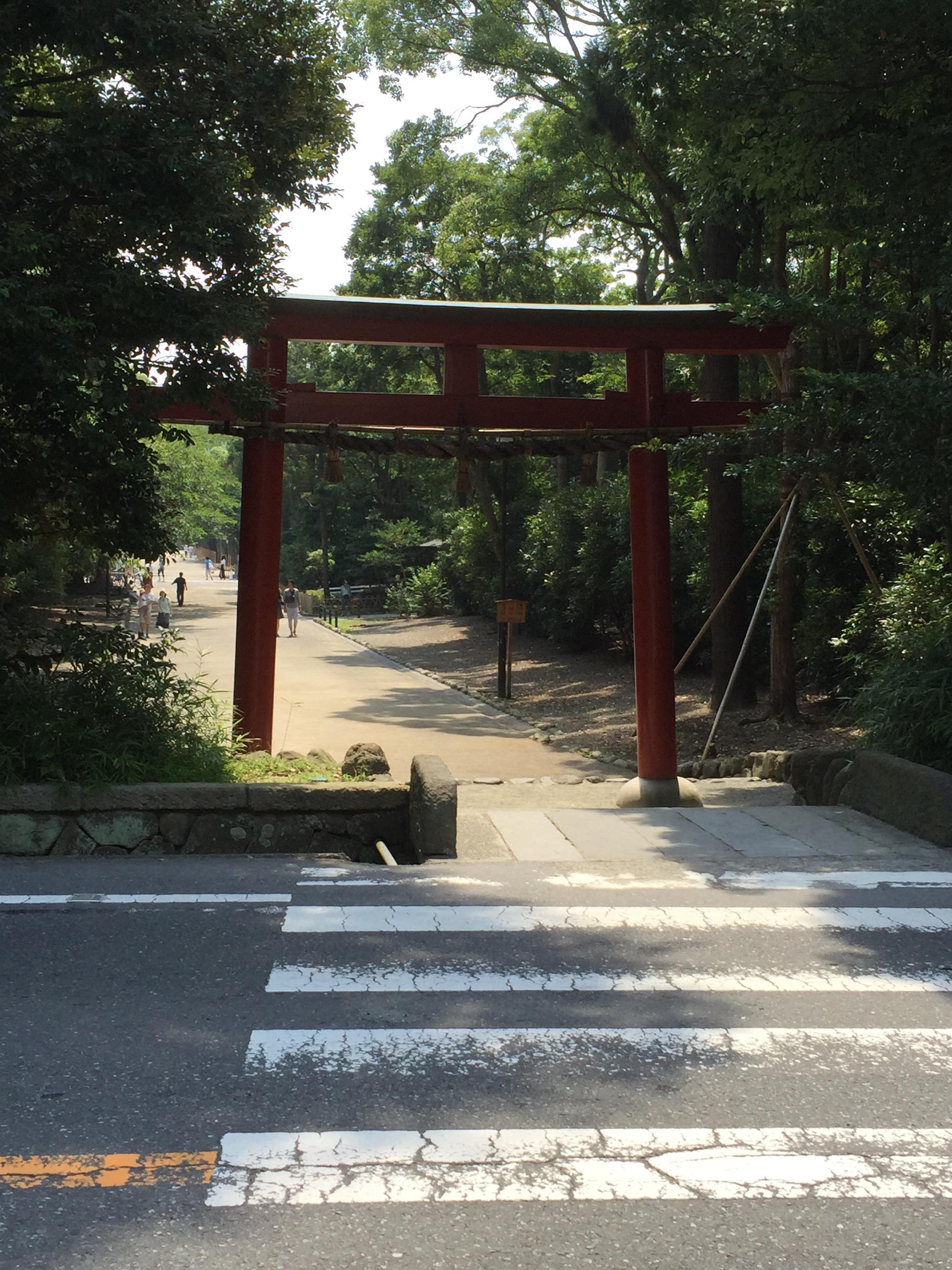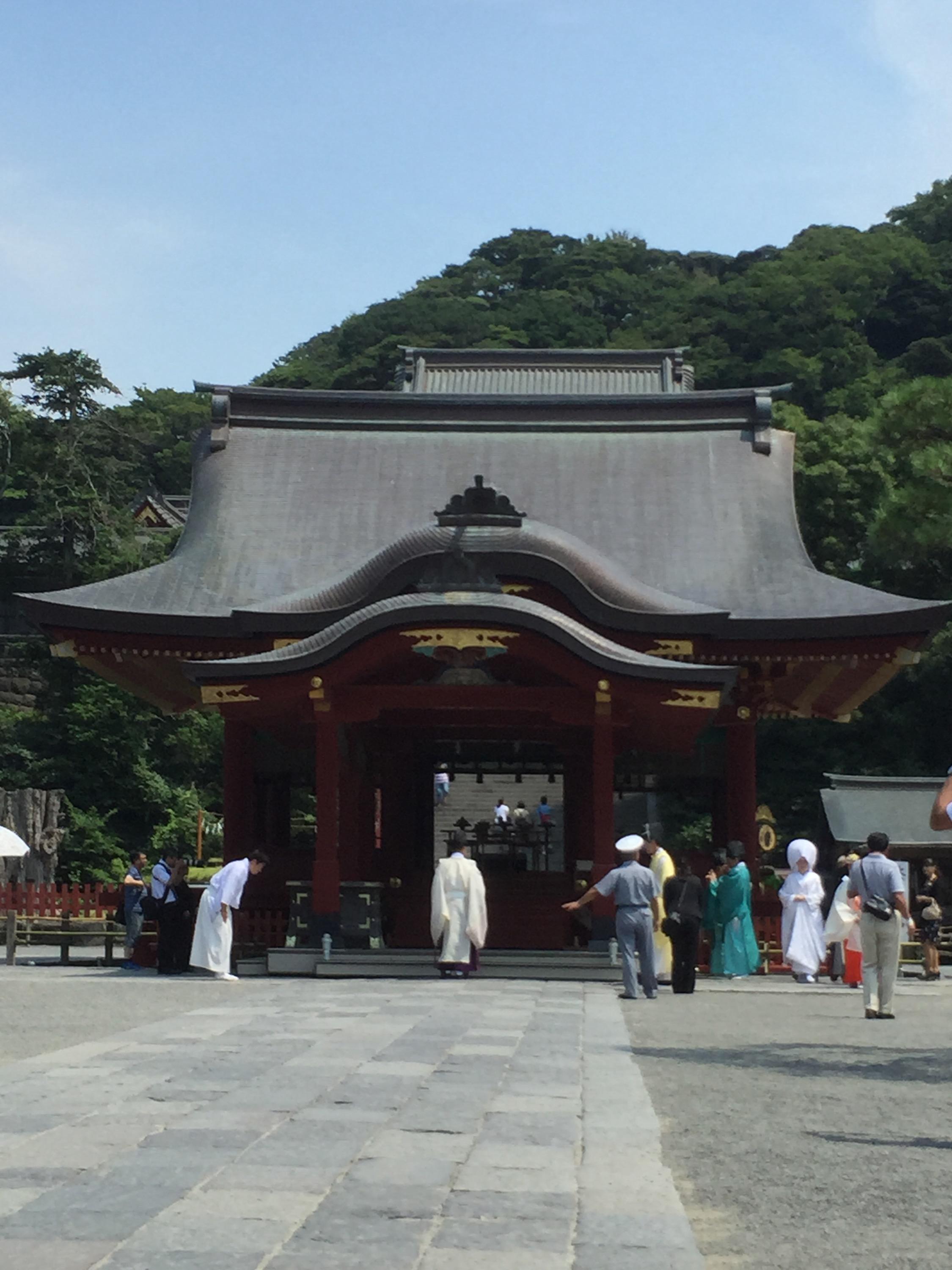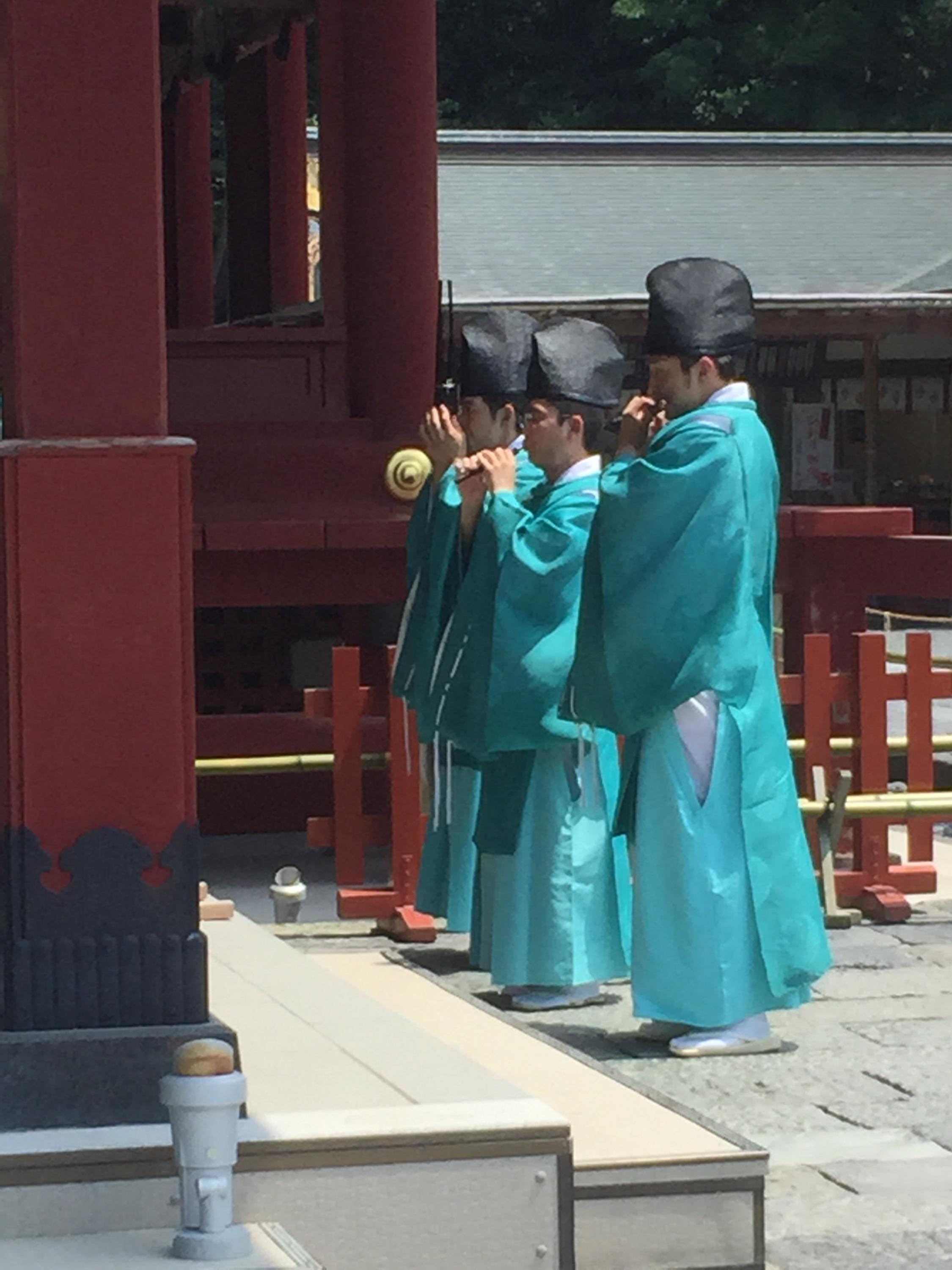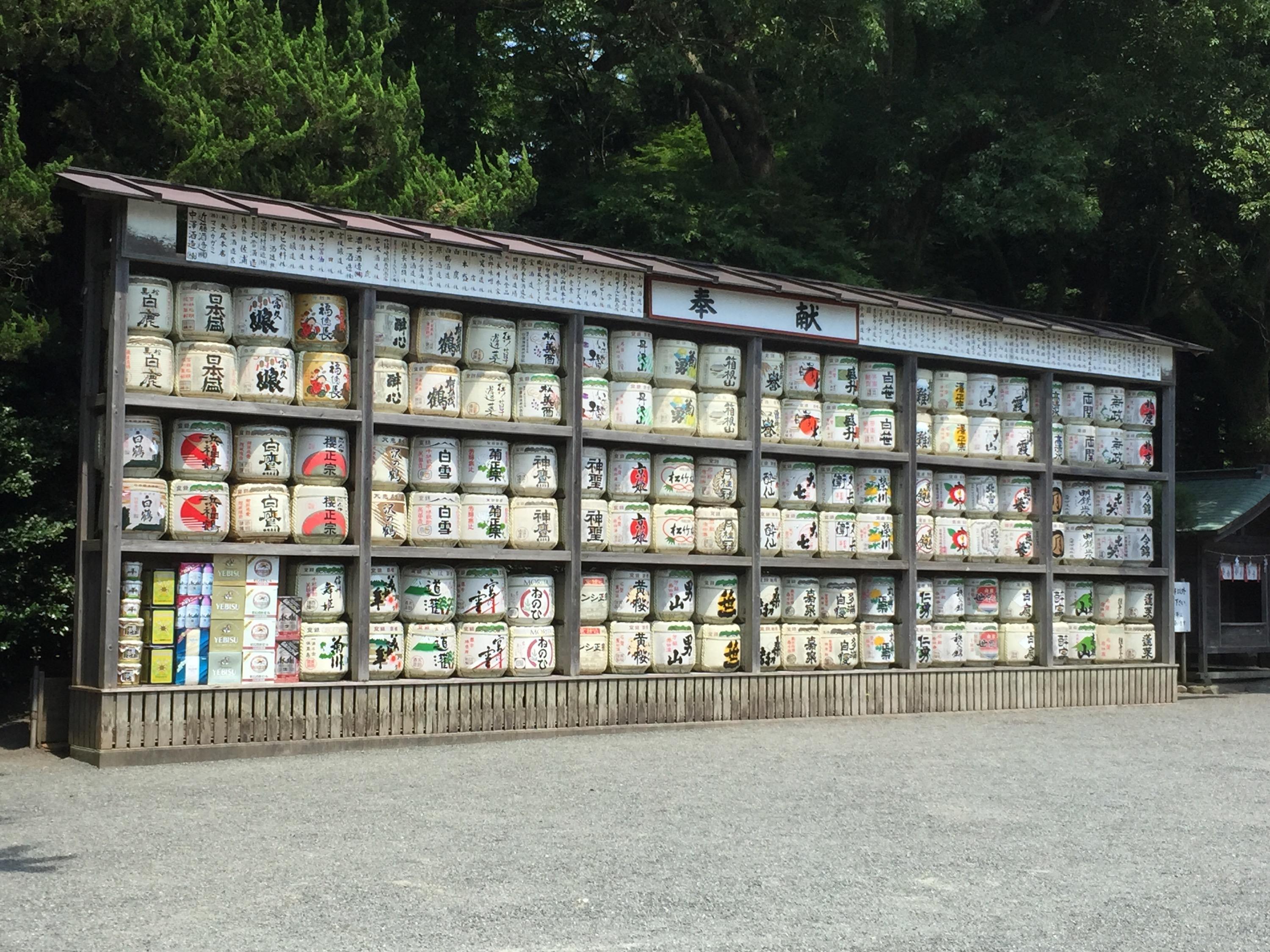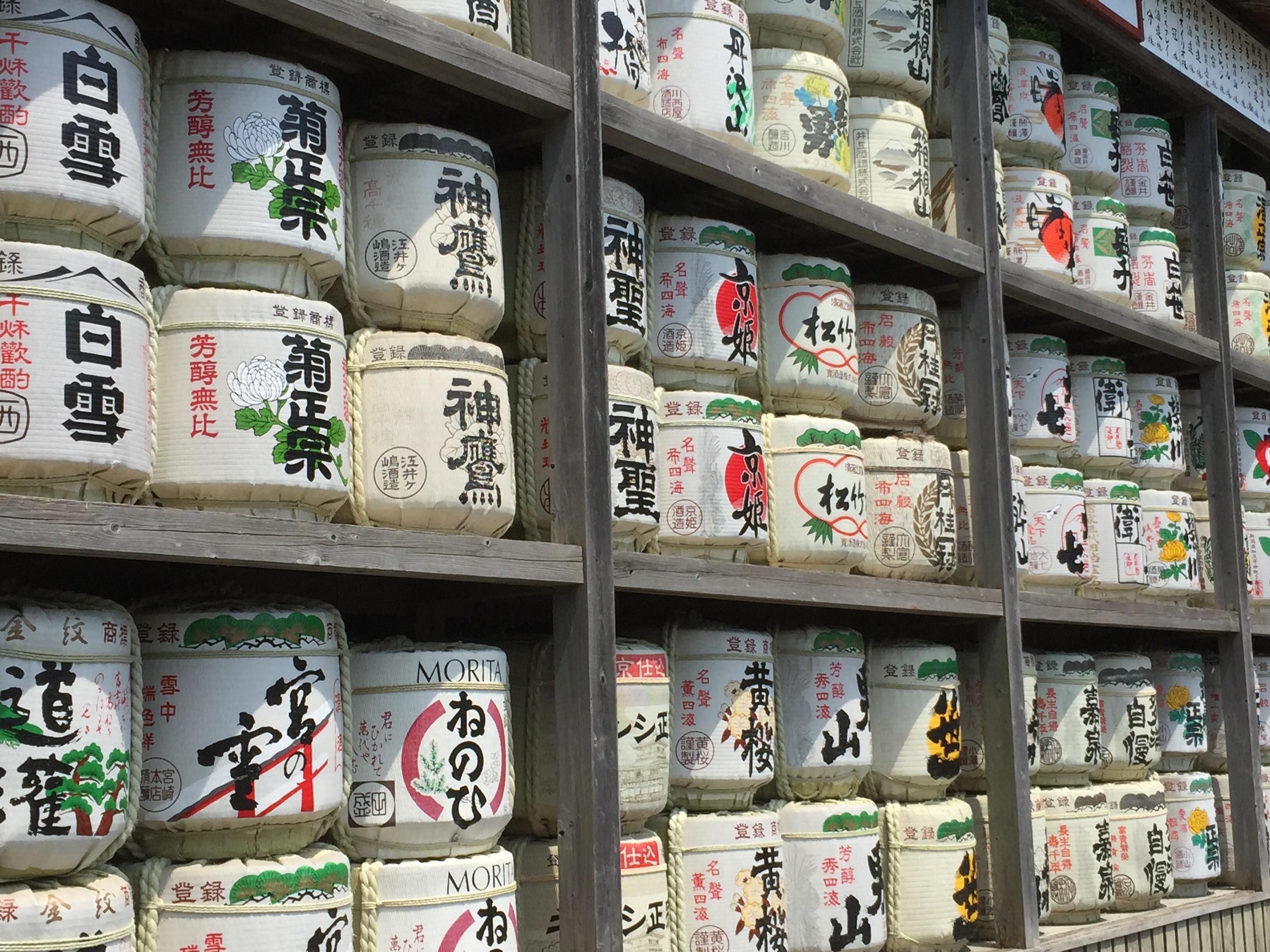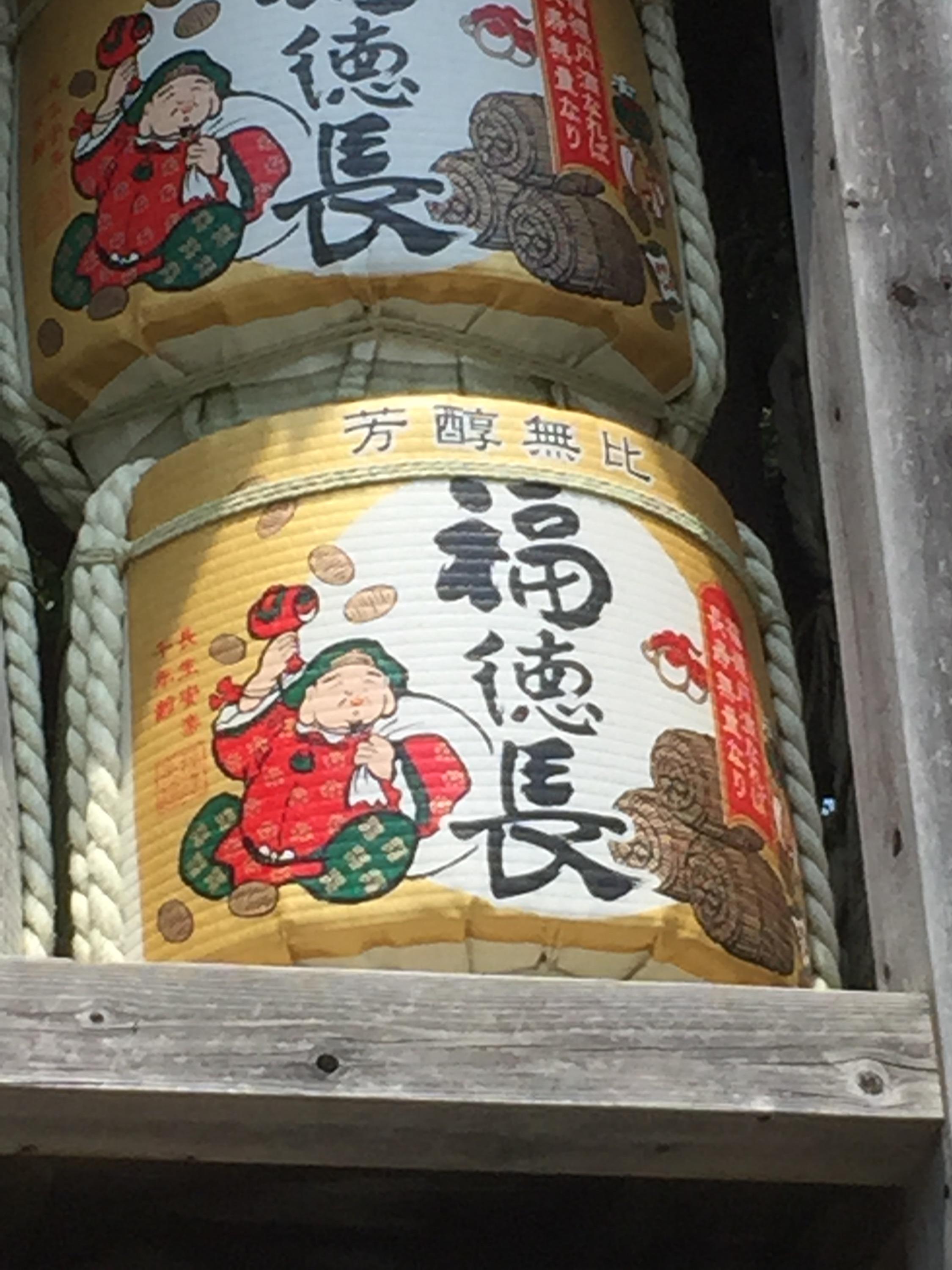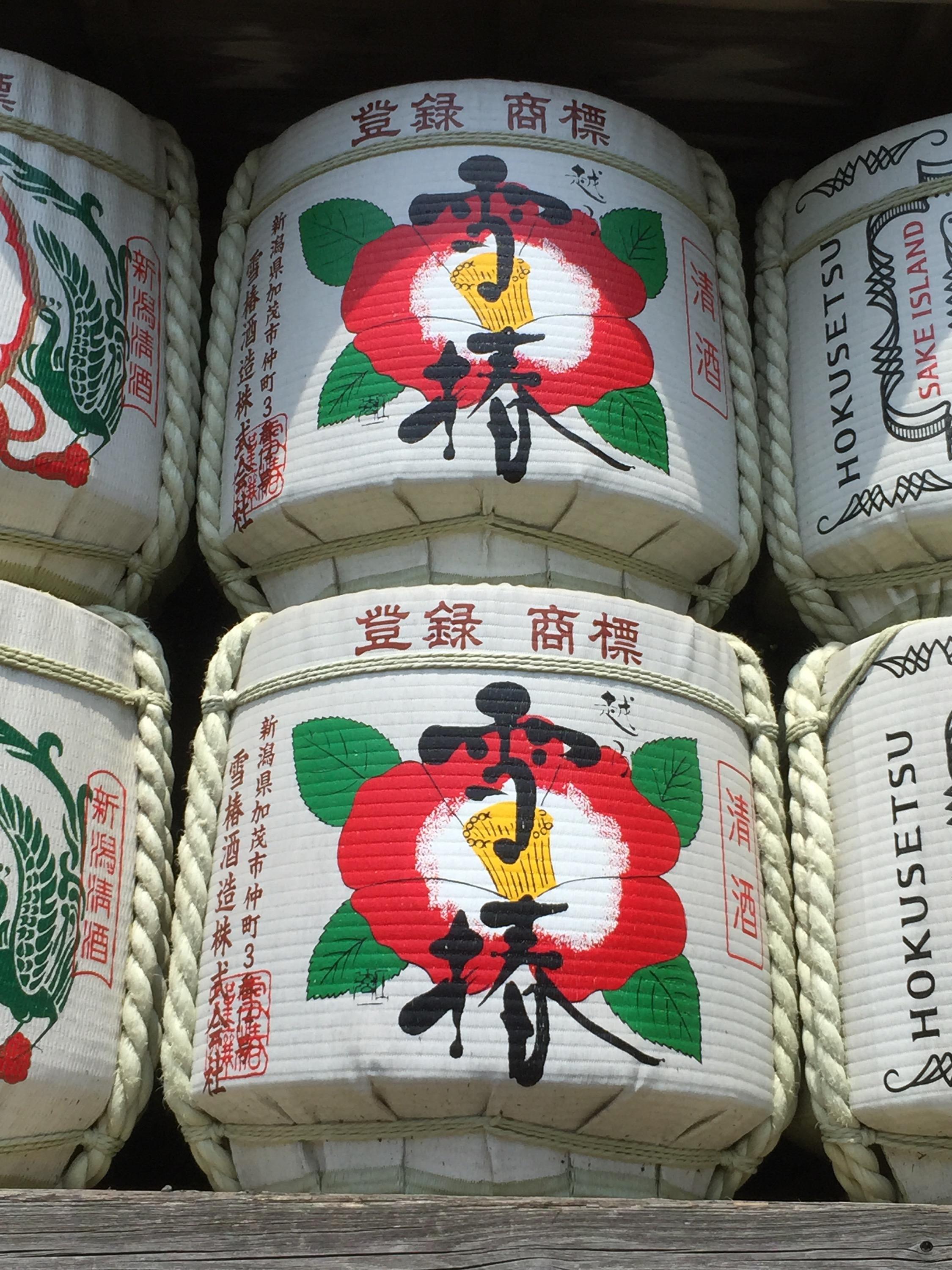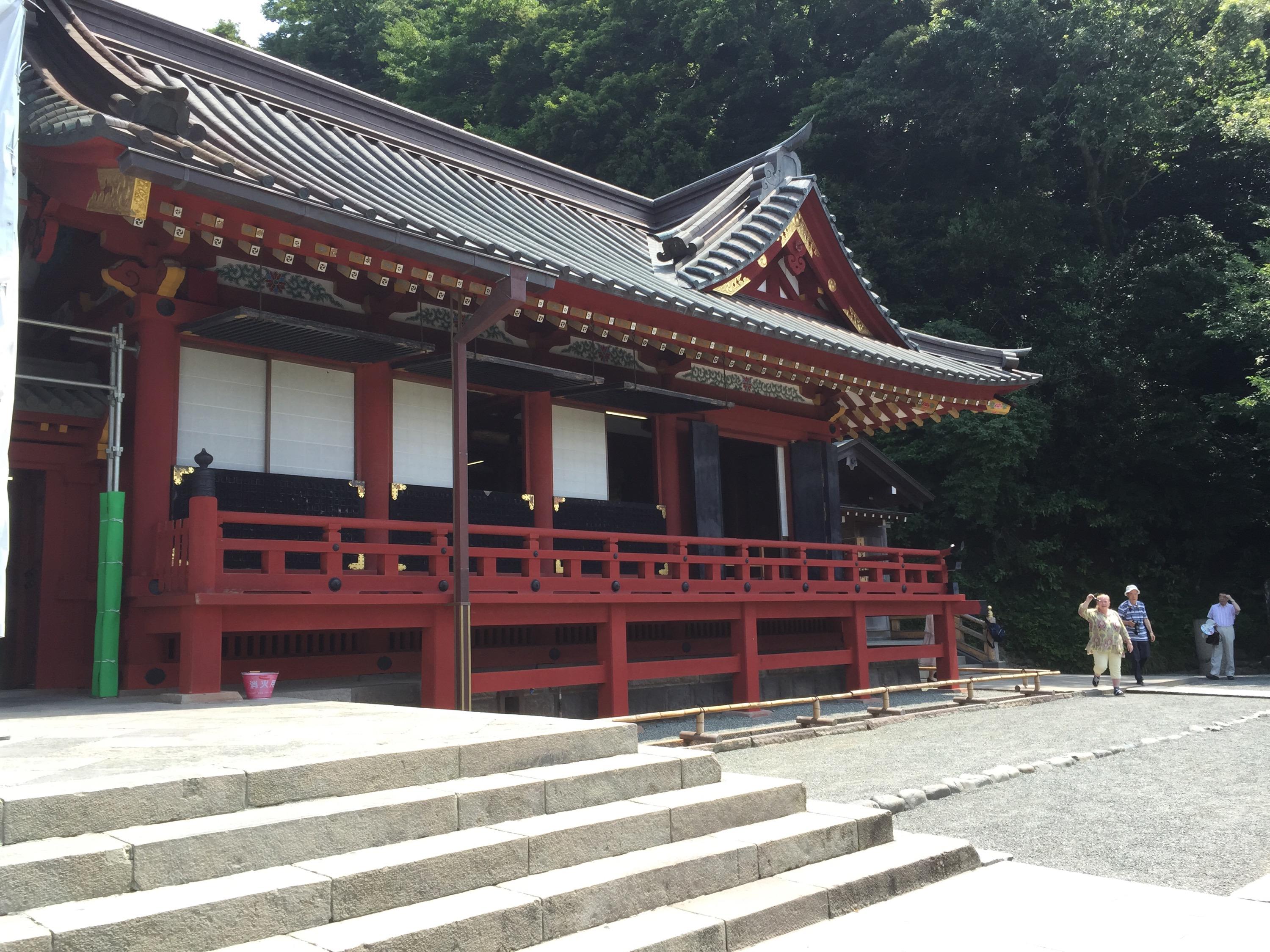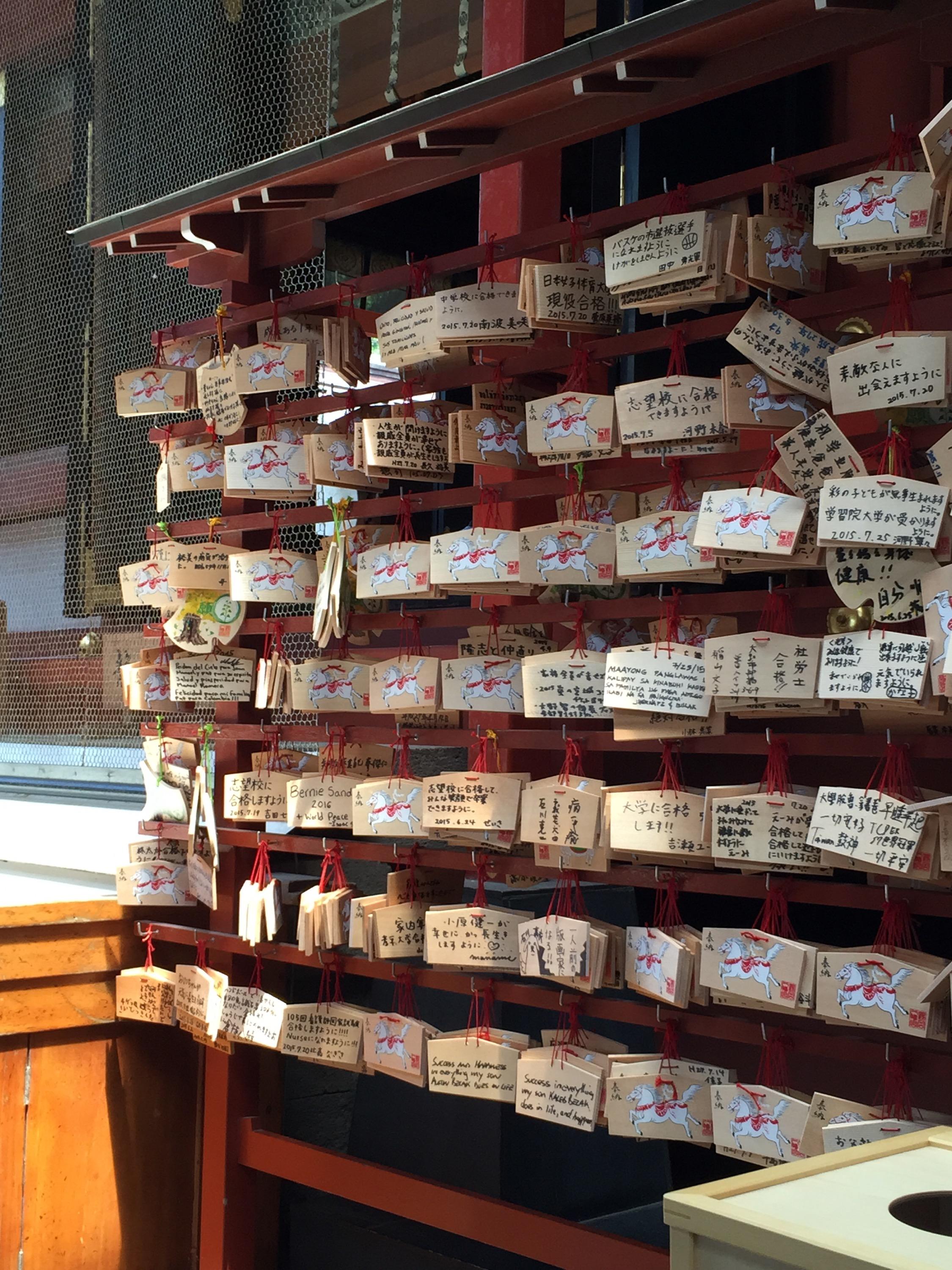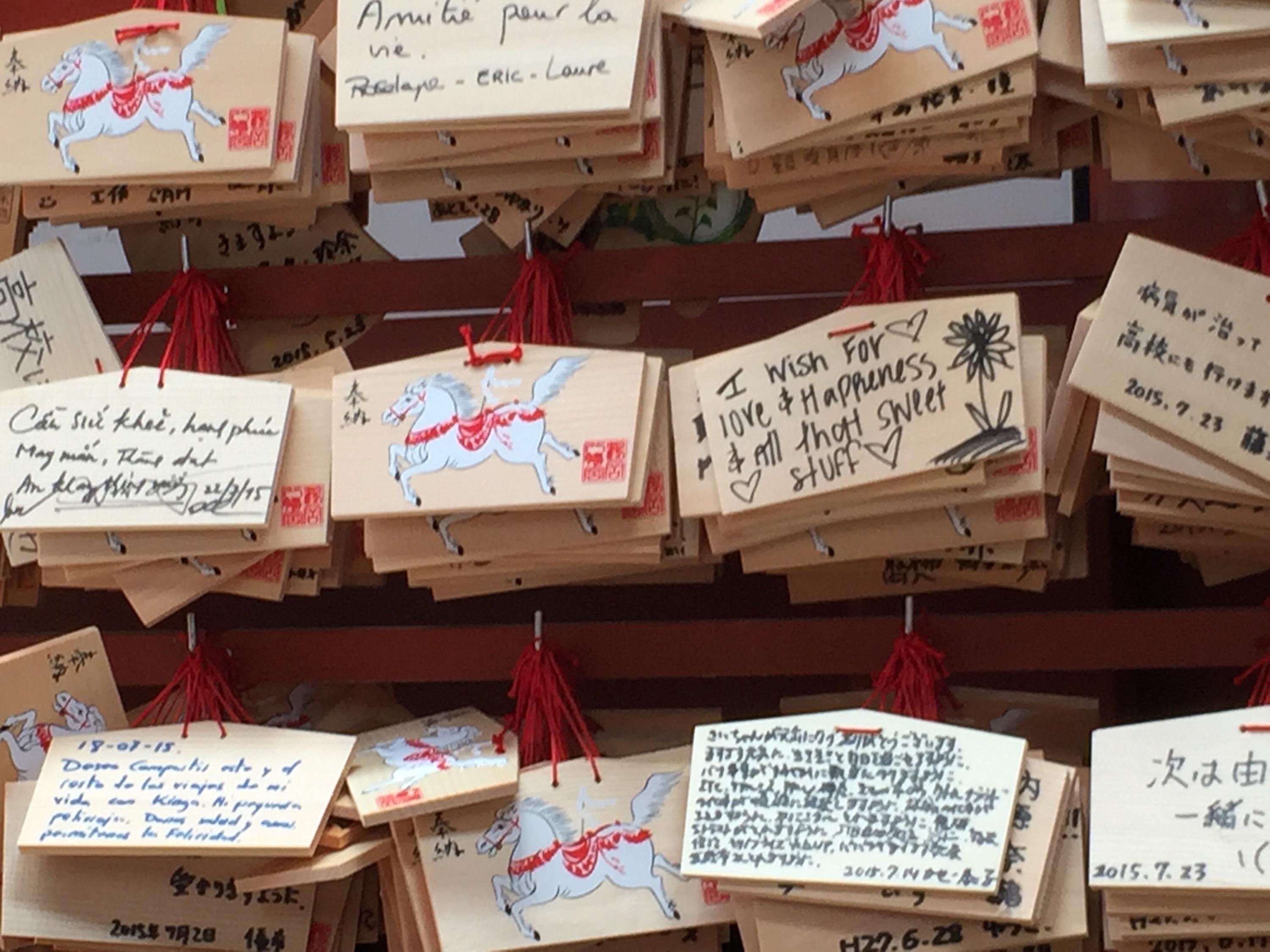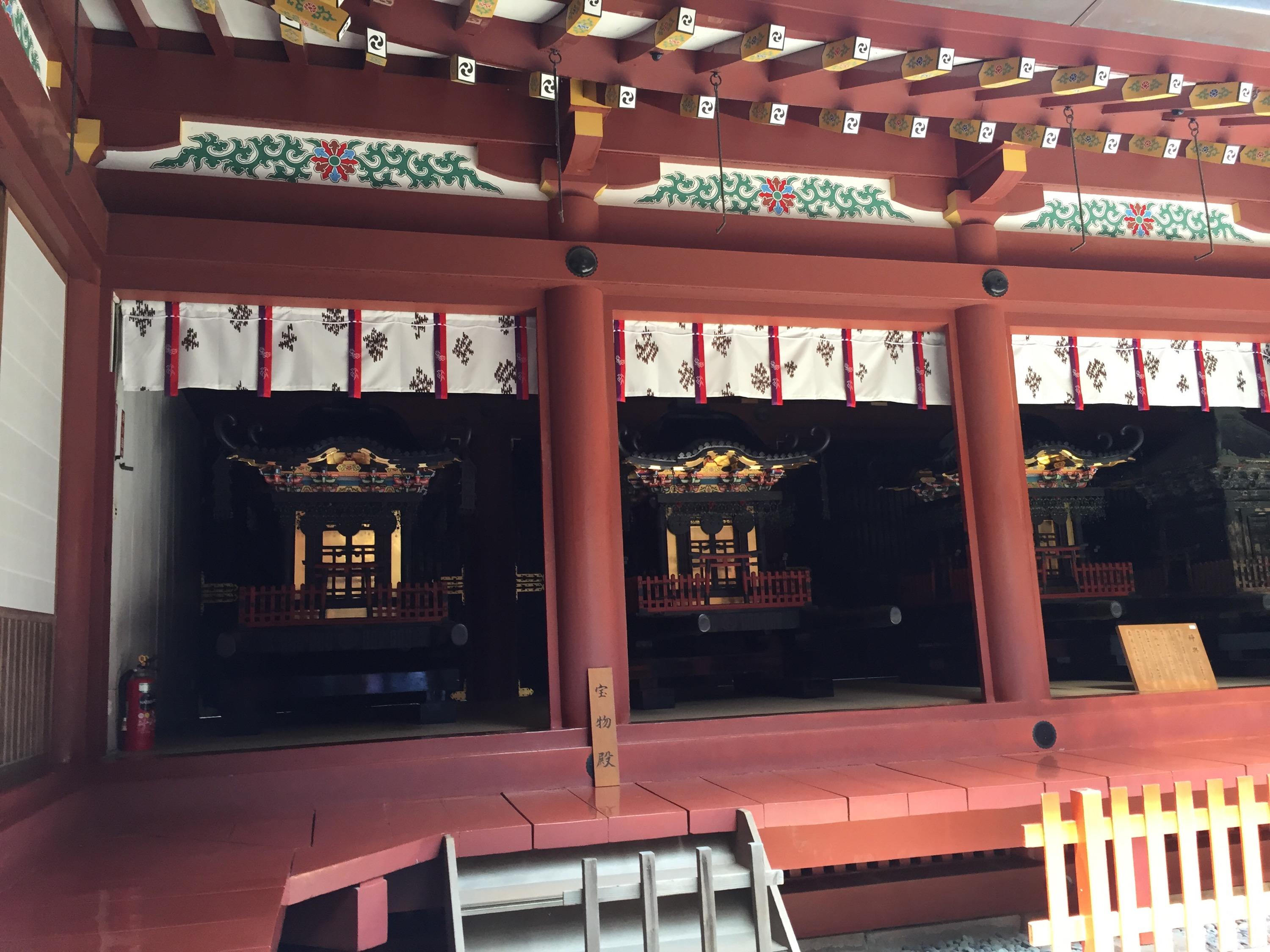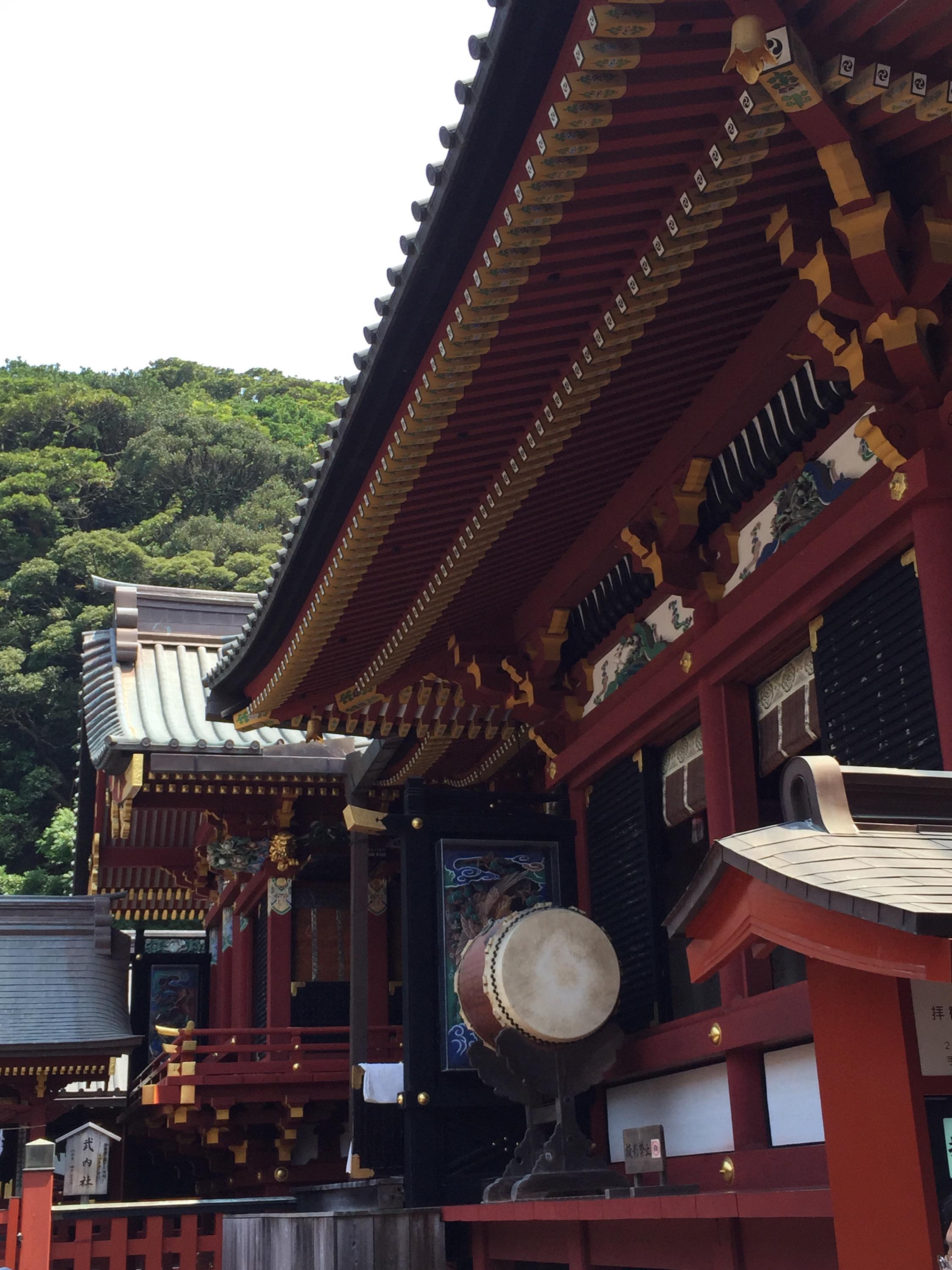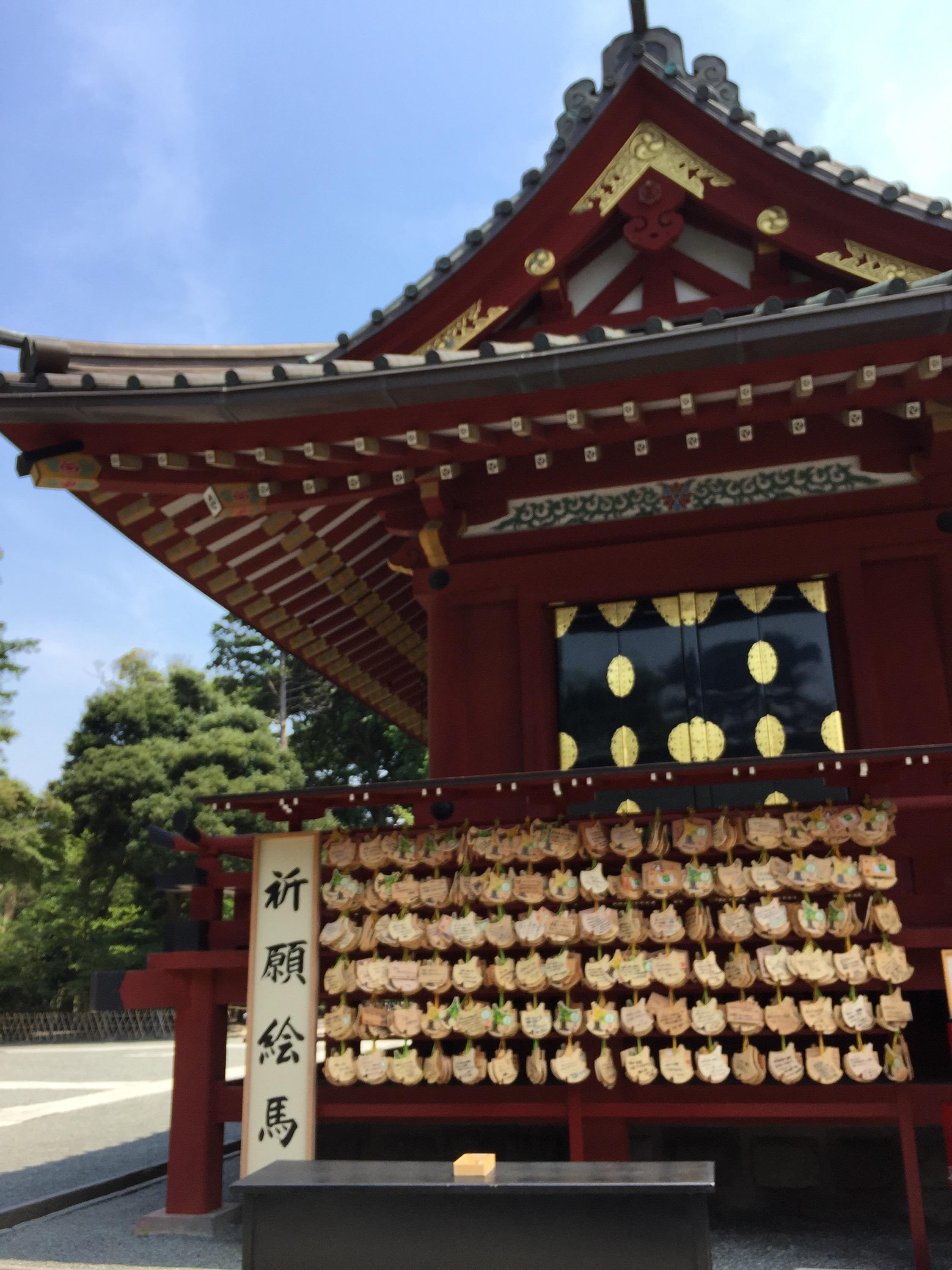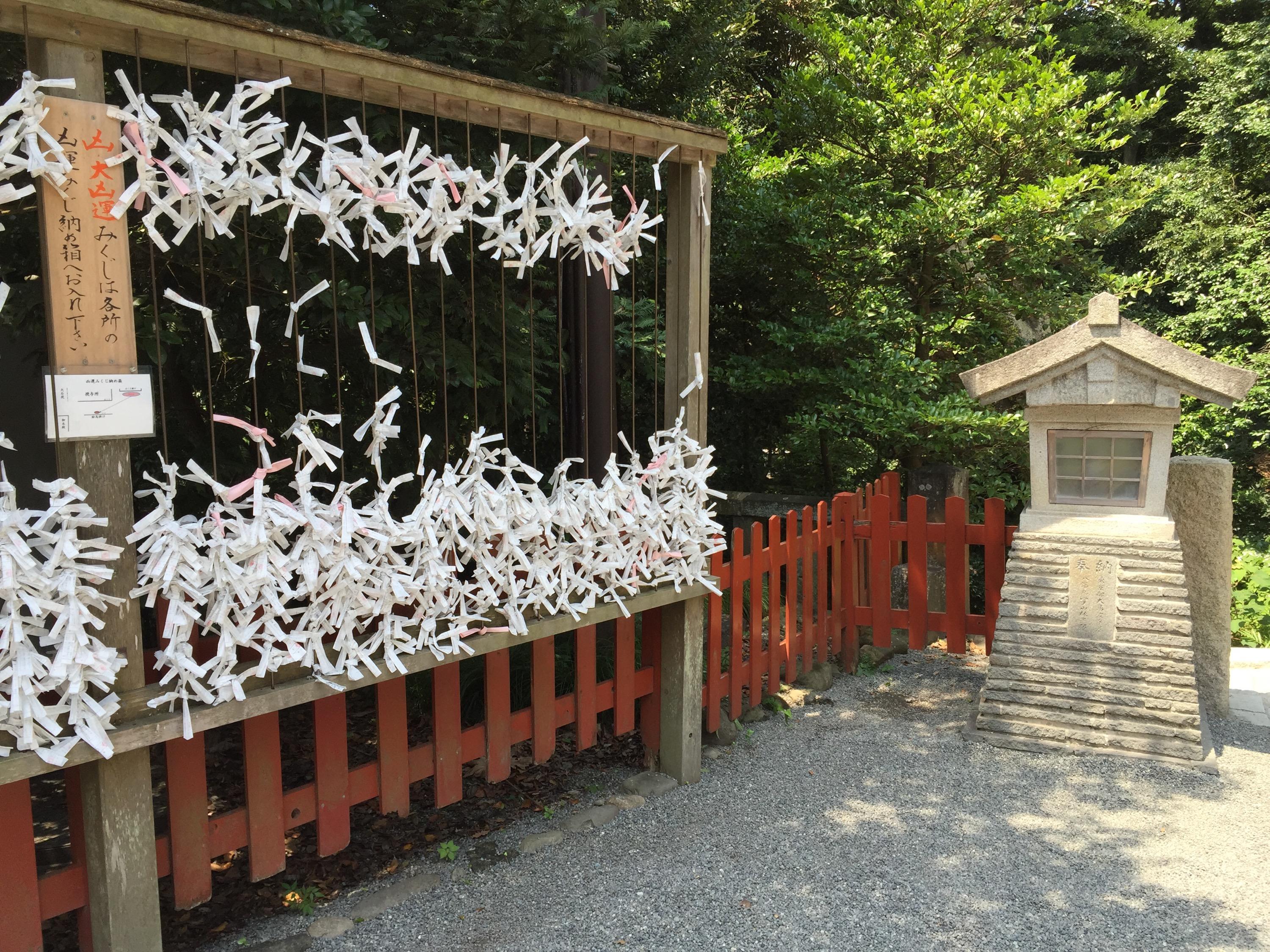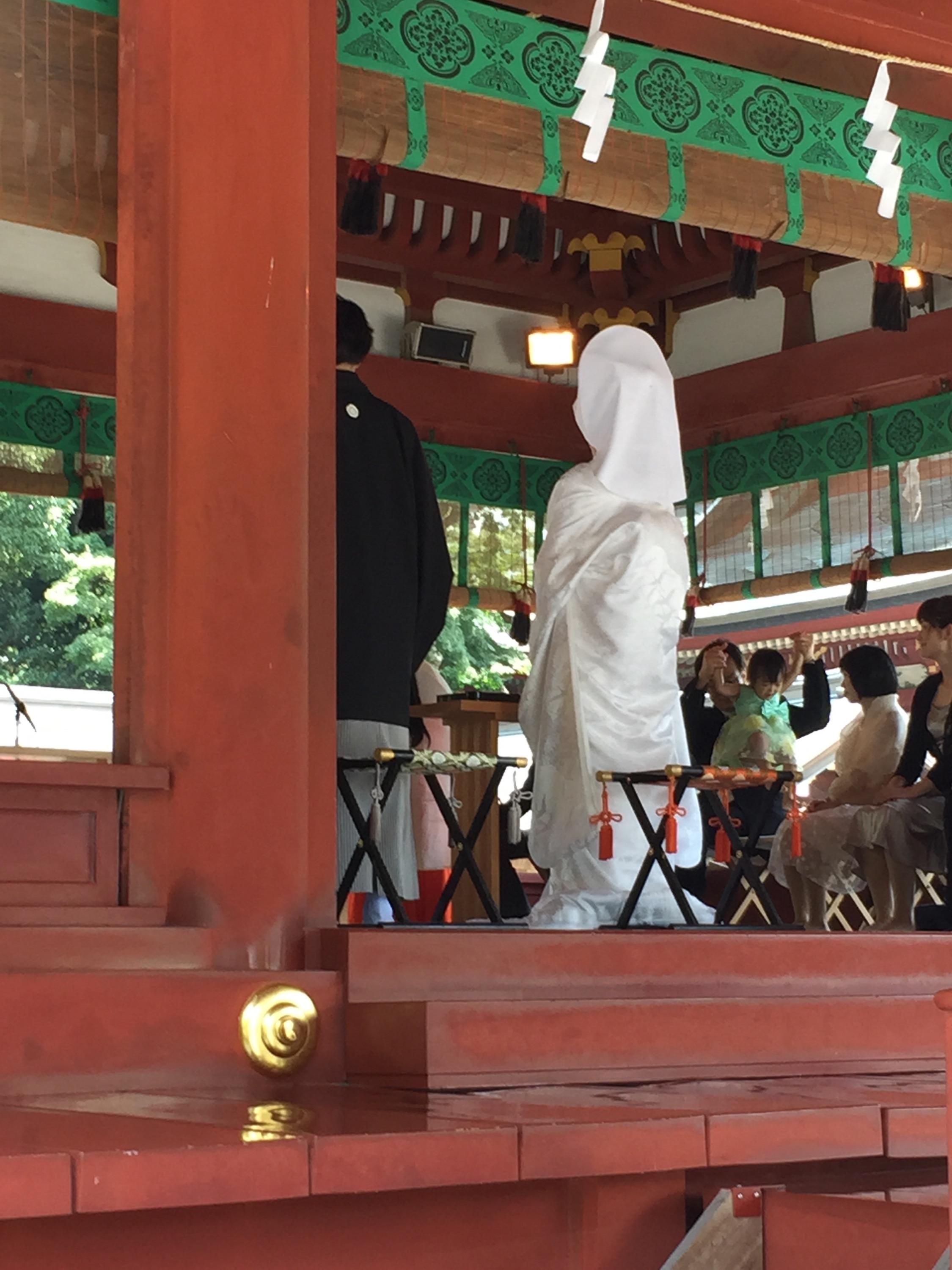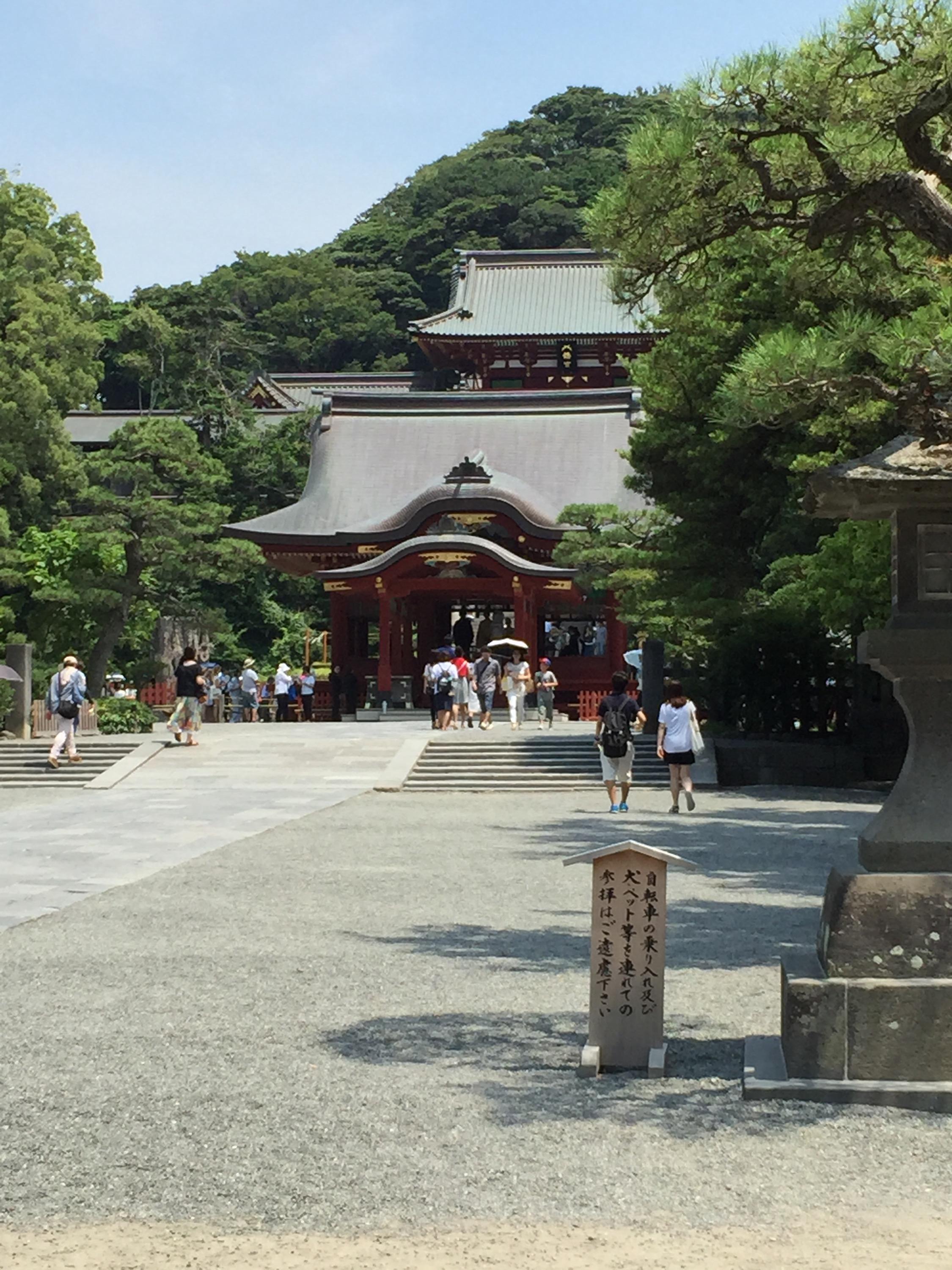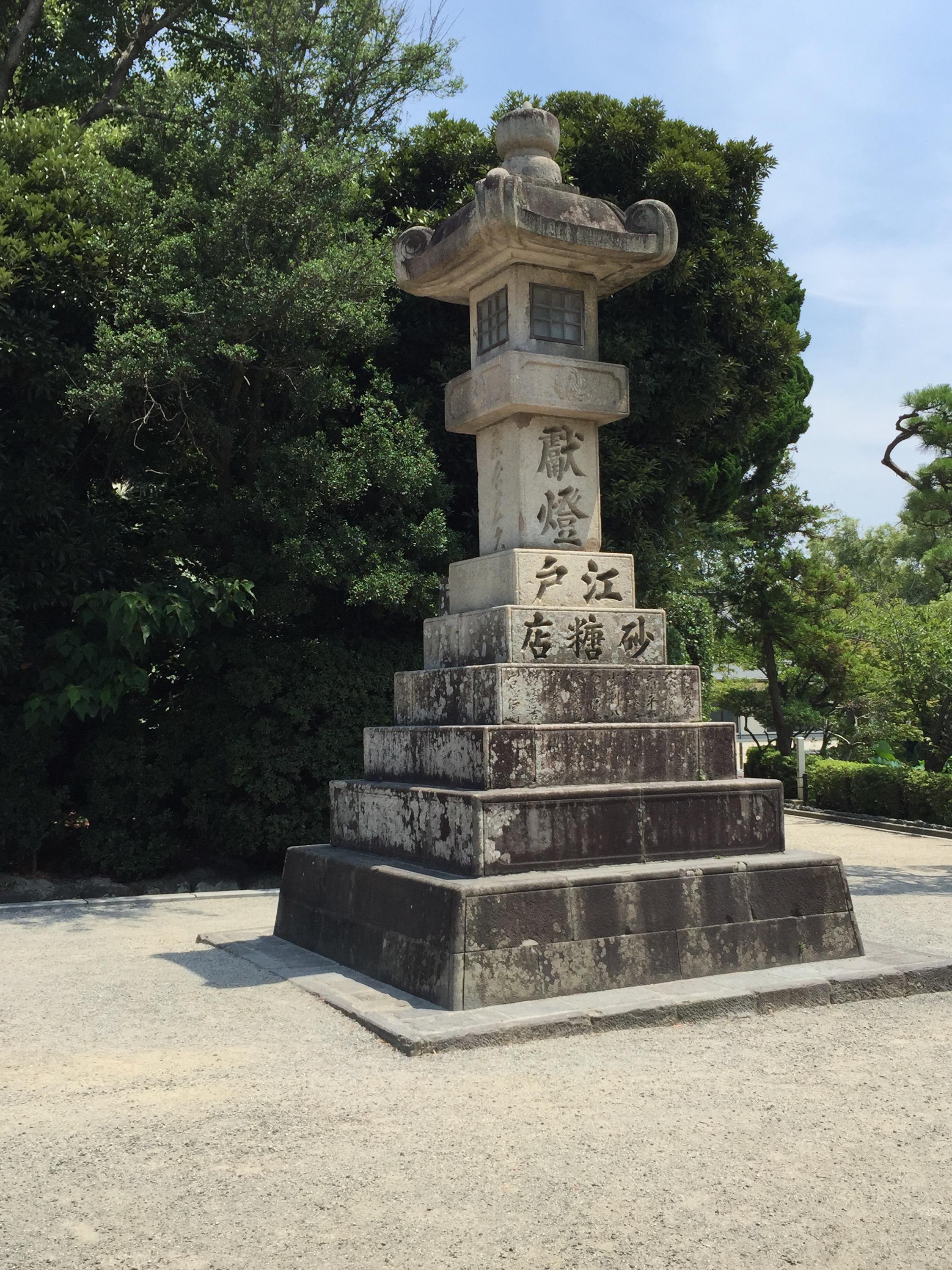 Fly by the beaches of Tokyo and we saw thousands of locals trying to escape the heat.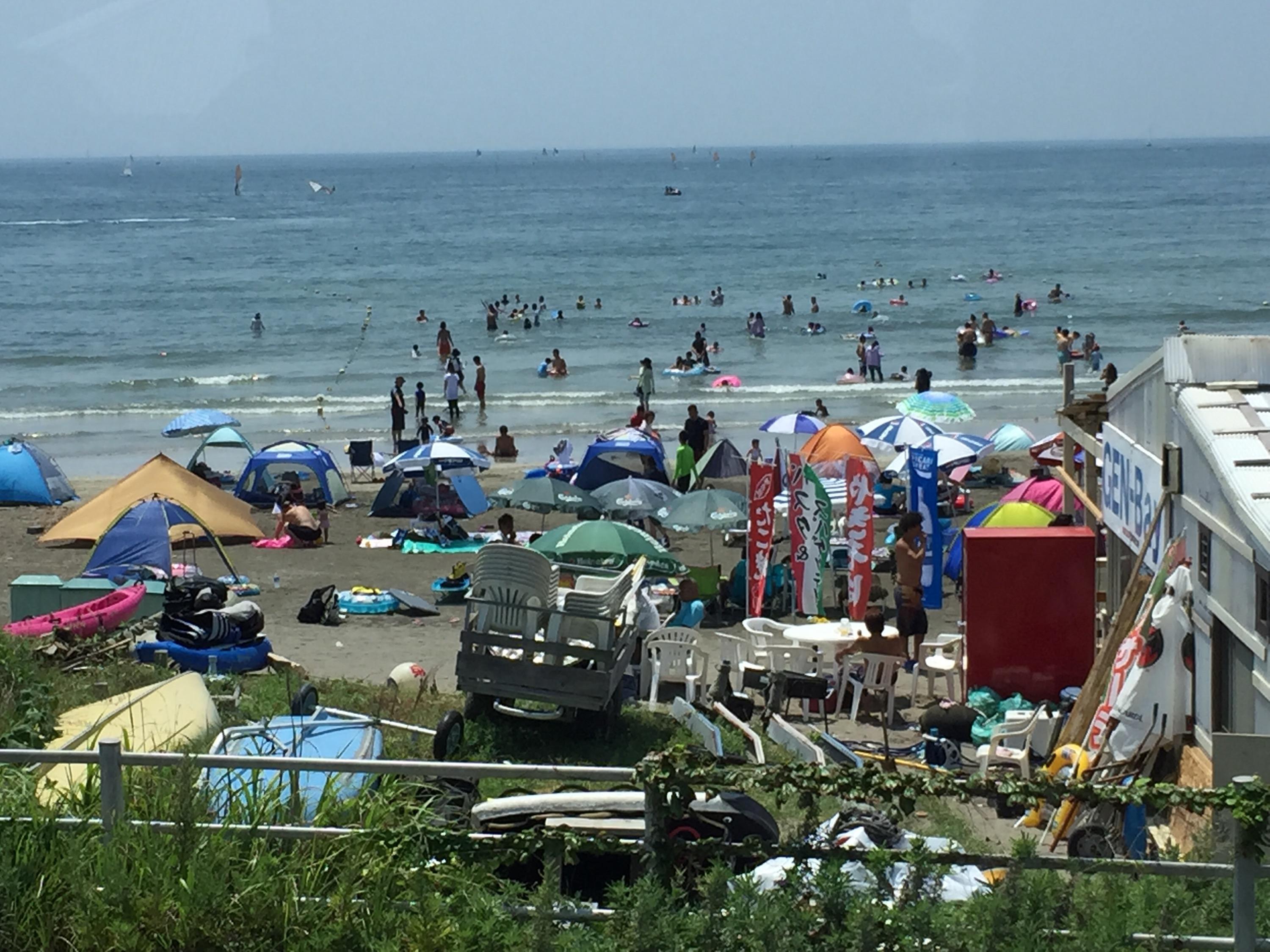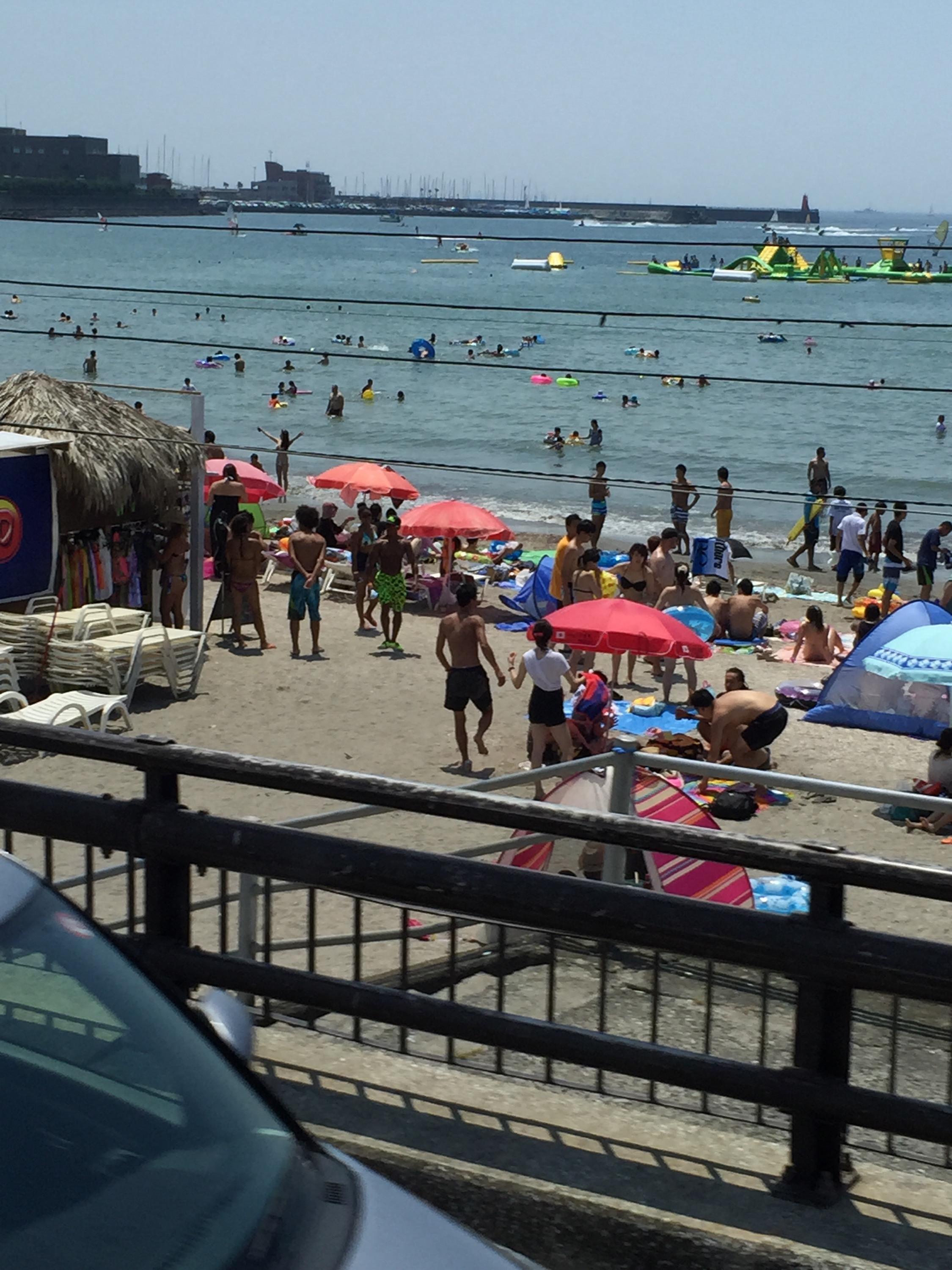 After this we wandered through the shops for a while, looking at beautiful designer chopsticks, leather goods, fans, yakuta, ceramics, lacquerware, and all sort of weird and wonderful food stuffs. Then it was back to Yokohama proper for some lunch.
Aunty Mary and I found the most amazing sushi restaurant. Saw pictures of the food on the outside of a shopping mall, and basically asked a mall security lady to 'please, where is this?' We found ourselves up on the 7th floor of an enormous shopping centre, and casting around for a restaurant with no name – just a symbol out front that neither of us recognised. We put our name down on a list (there were people lined up out the door at 2pm waiting for food, always a good sign), and had the most delicious fresh sushi lunch – salmon, tuna, mackerel, cuttlefish, herring roe, squid, salmon roe… so many delicious fishes. Mum ordered a very cool raw fish salad of sorts, and it was as delicious as it was beautiful. So if you happen to find yourself in Yokohama a the Lumine Shopping Centre, look for this place up on floor 7, and do yourself a favour… stop and fill up on fresh sushi. 🙂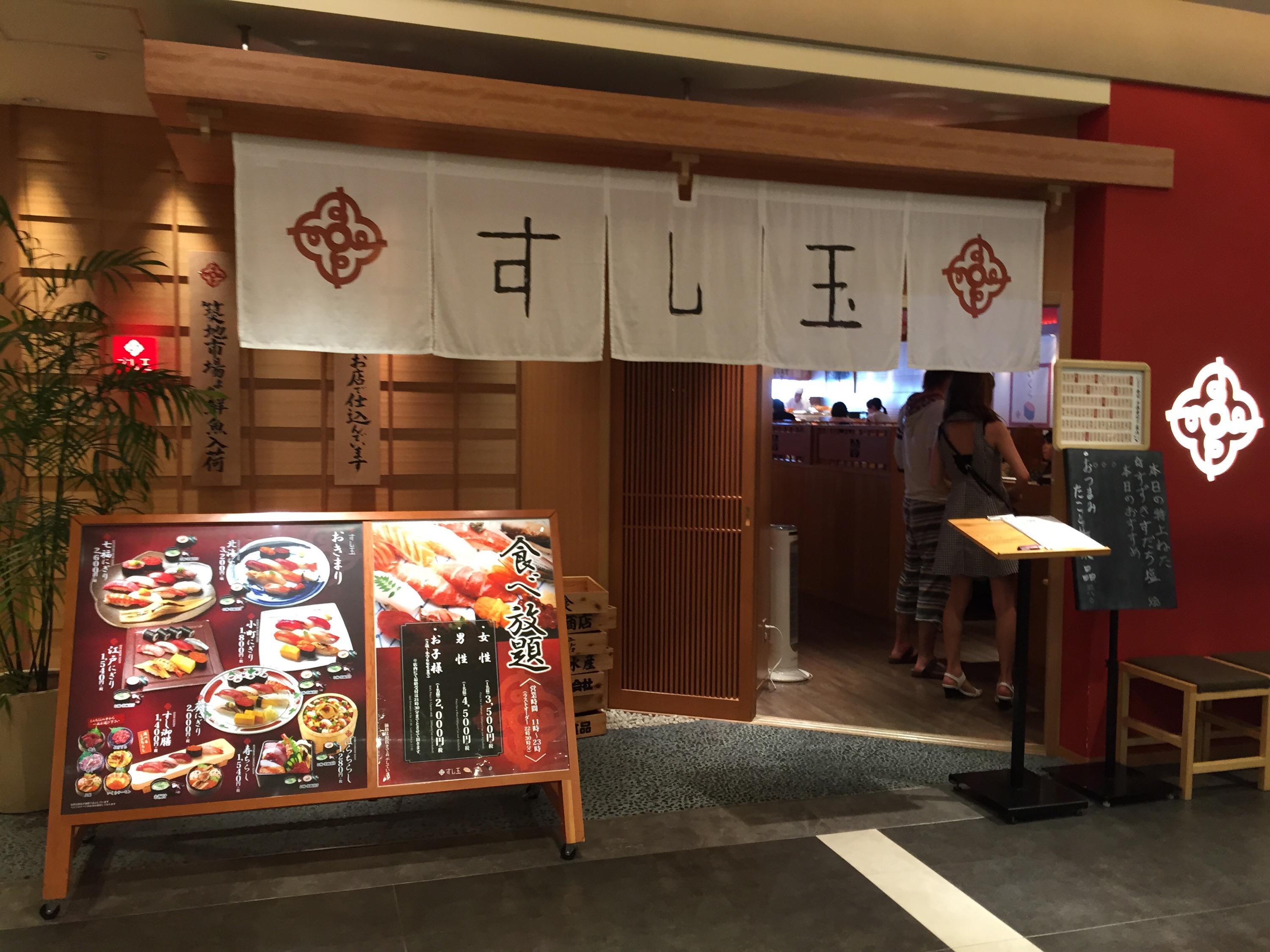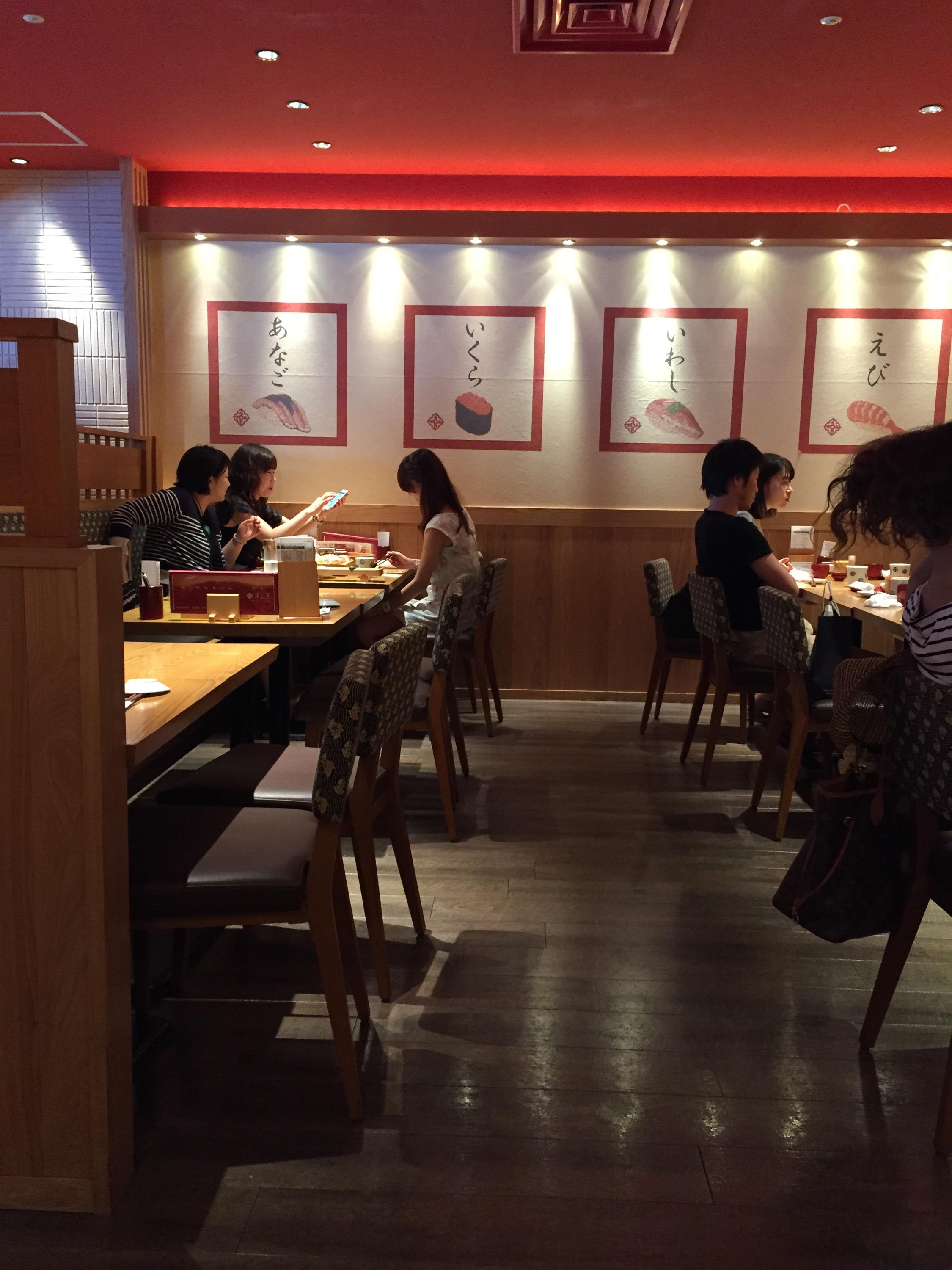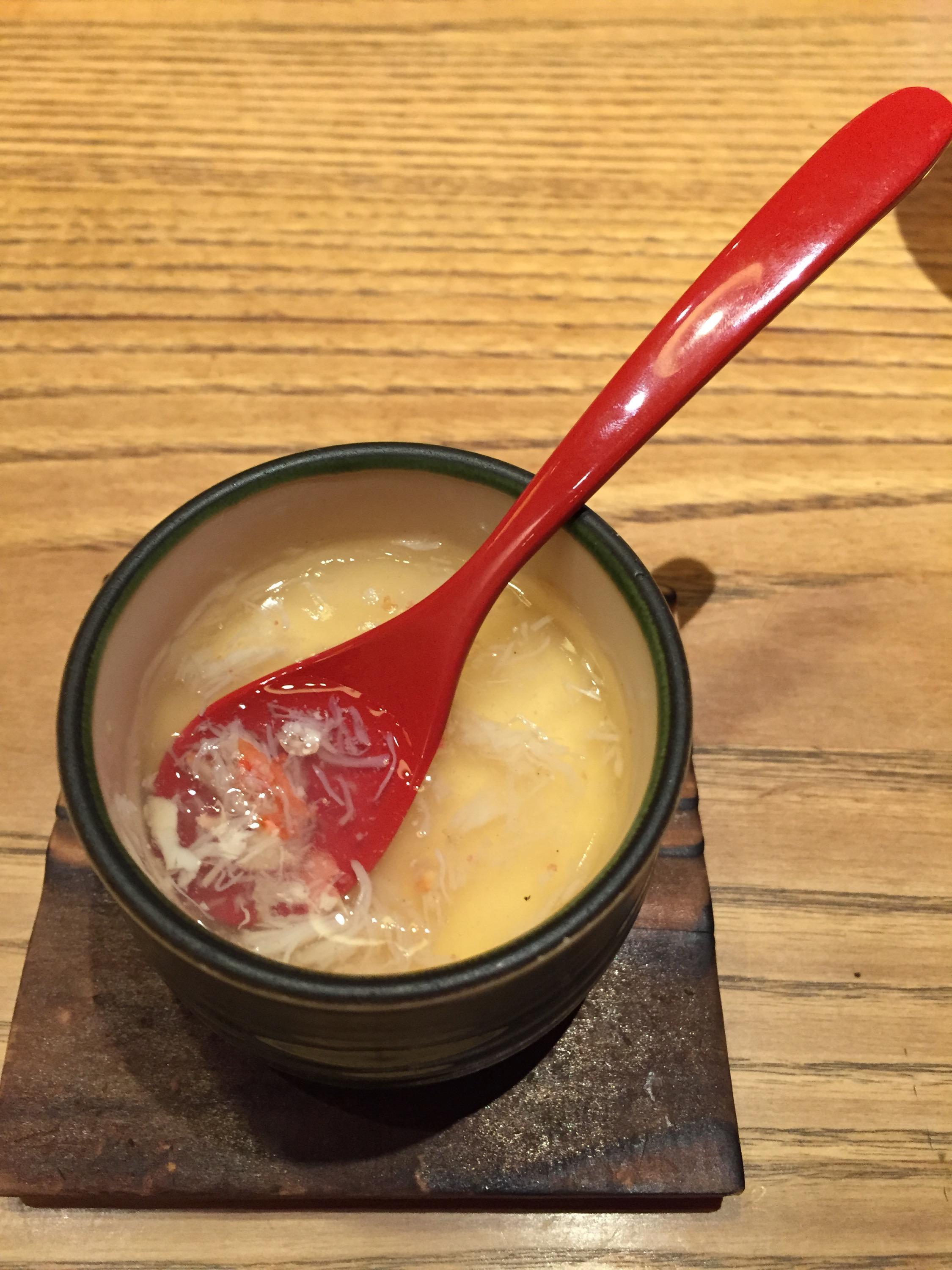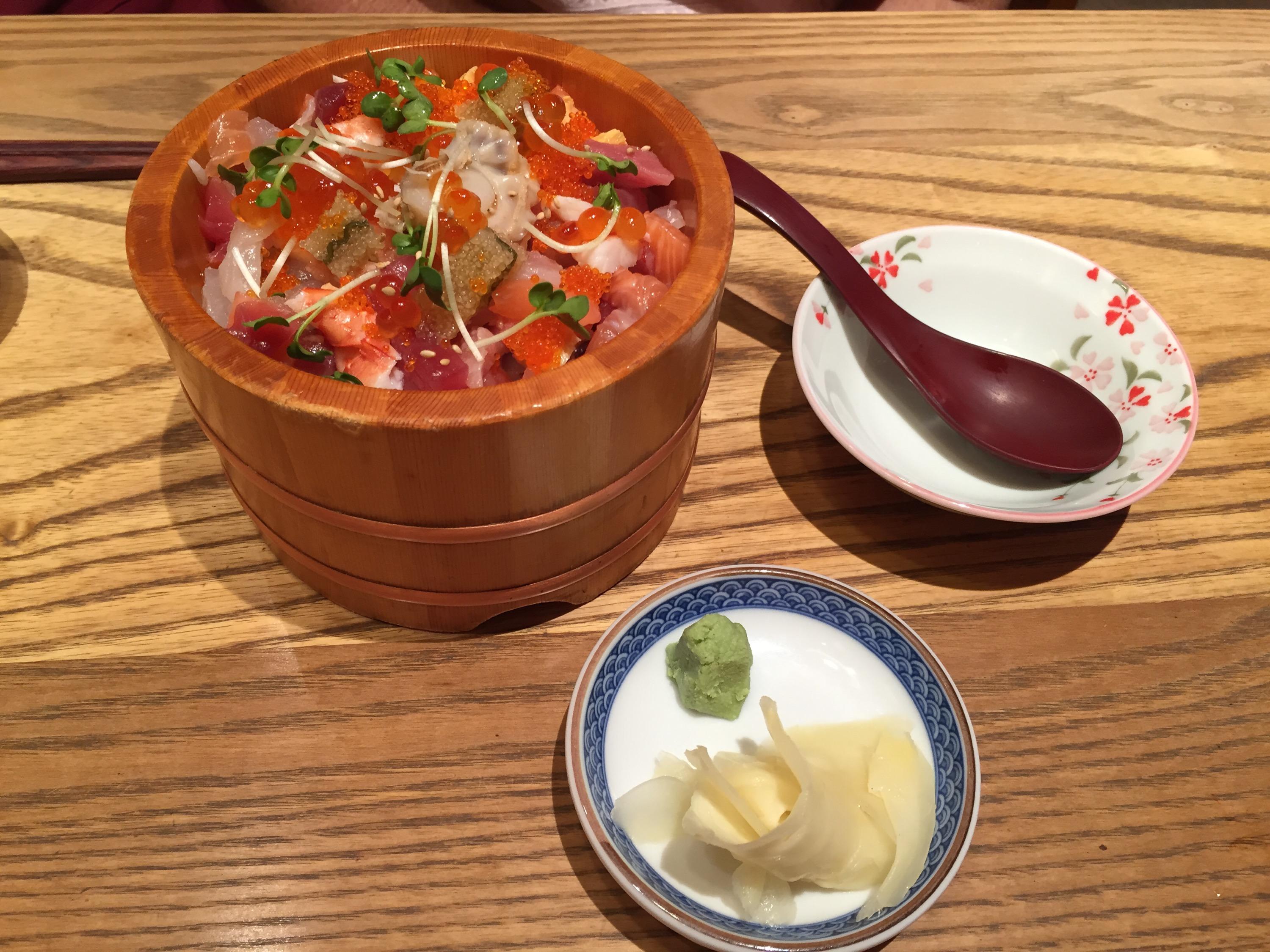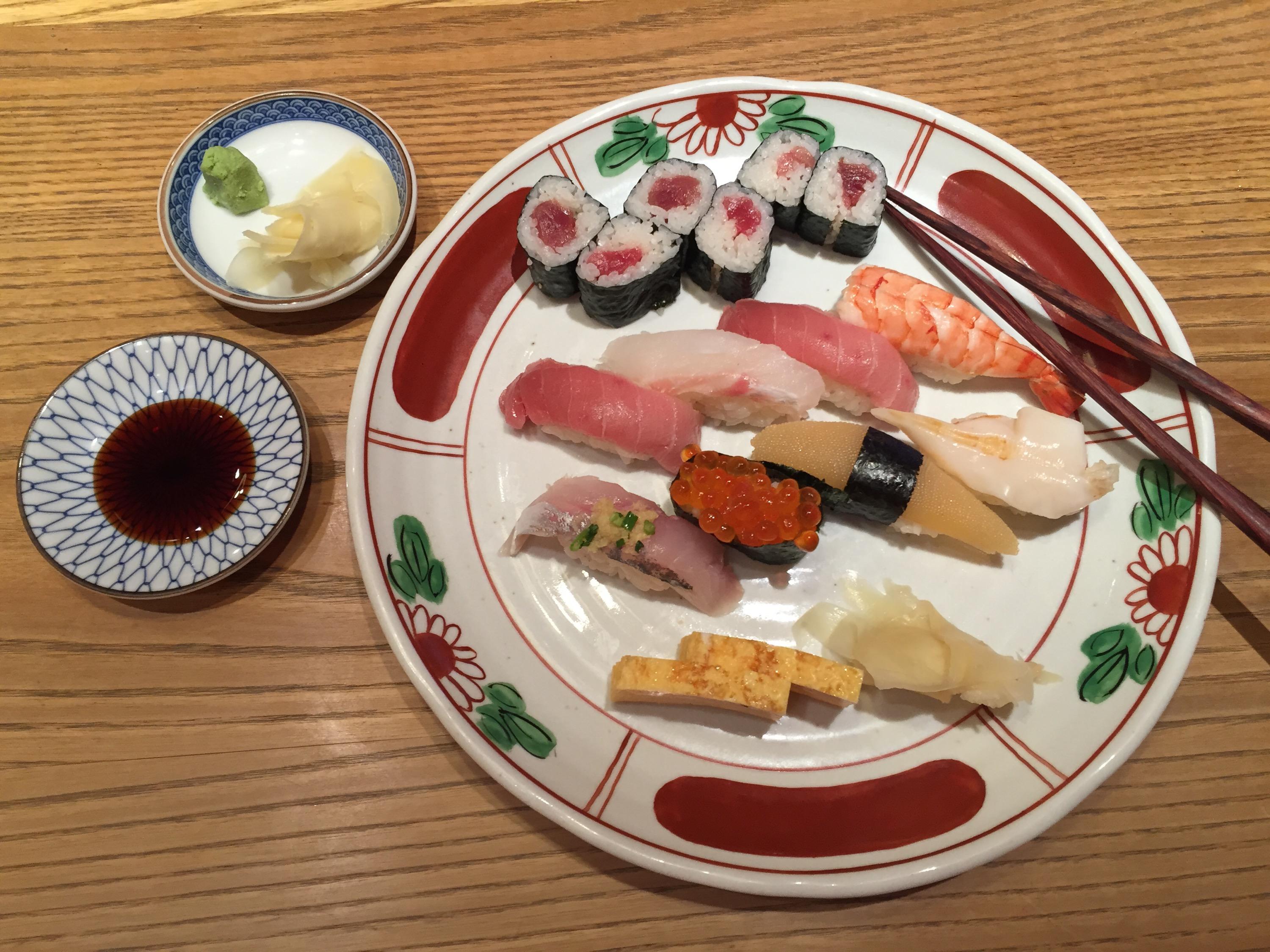 While we were enjoying a leisurely plum wine with our sushi lunch, the boys had gone off hunting for manga and anime shops – they've been eyeing off figurines to take home. Apparently they had the second worst burgers in town for lunch, they said. Sucks to be them. 😀 But they did manage to find some figurines of that little green haired chick who has a singing career but who doesn't really exist and whose name completely escapes me right now… :/ We also chased the Pokemon Centre at the Landmark Shopping Centre and the Jump Shop which is also full of manga stuff. 🙂 Hopefully this means we won't have to round back on Akihabara when we get back to Tokyo in a week or so.