We head out of San Diego from our hotel, which turned out to be spitting distance from the Mexican border, this morning towards Las Vegas. In a slight deviation to the plan we decided not to spend tonight in Phoenix after all where there was stuff all to do, but to head back to Vegas for our last night hanging out together to go see another Cirque du Soleil show! It was going to be another day of long boring drive either way so, Cirque = Squee!
As it turns out, Ka is up and running again but doesn't run on Sunday nights. So I guess we just weren't destined to see that one. Instead I got us great seats for Zarkana. Hint for new players – dont book online, there is no option to choose any other seats other than the 'best available' for each zone and also no option to select a kids ticket, which is 50% off. We didn't want to be in the front row cranning our necks, so called and got seats in 103 Row K which were great.

The show itself was fabulous. the Aria Hotel is relatively new and the Zarkana Theatre has obviously been purpose built to house this show. The stage is fairly traditional but you can see how much engineering and hardware is built into the place, particularly up above the stage, that would make it impossible to take this show on the road under a big top. It has various frames leafing into the rear if stage that are used to interesting effect with projected imagery.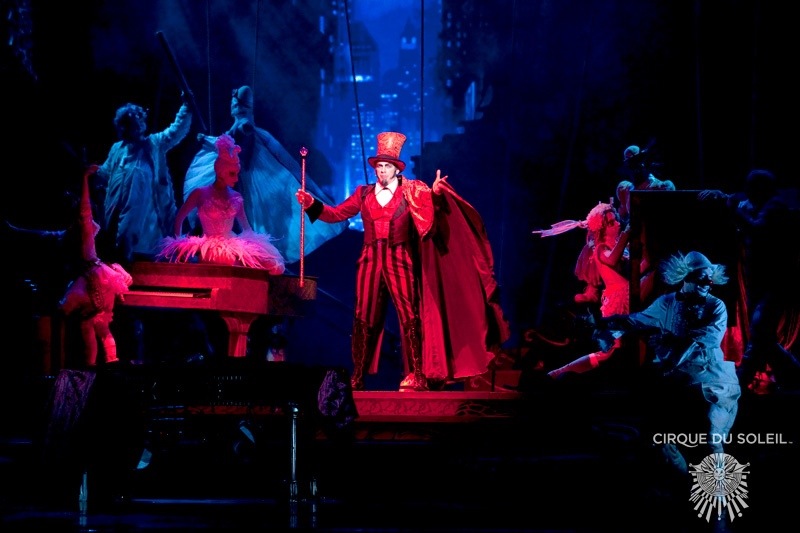 As for the rest, costumes, set design, acts etc., it feels much like it had Tim Burton smooshed a Cirque du Soleil show through a kaleidoscope. This is not a bad thing… it's just a description of how slightly darker and how very busy the entire show looked most of the time. The 'frames' I mentioned earlier always had imagery projected onto them that was relevant/complimentary to the action going on which lead to an extremely busy visual experience where you didn't know where to look half the time. It had a pretty contemporary steam punk feel going on that I imagine might date a bit, but the show would definitely have loads of appeal for gothy, steam punky, alternative type audiences.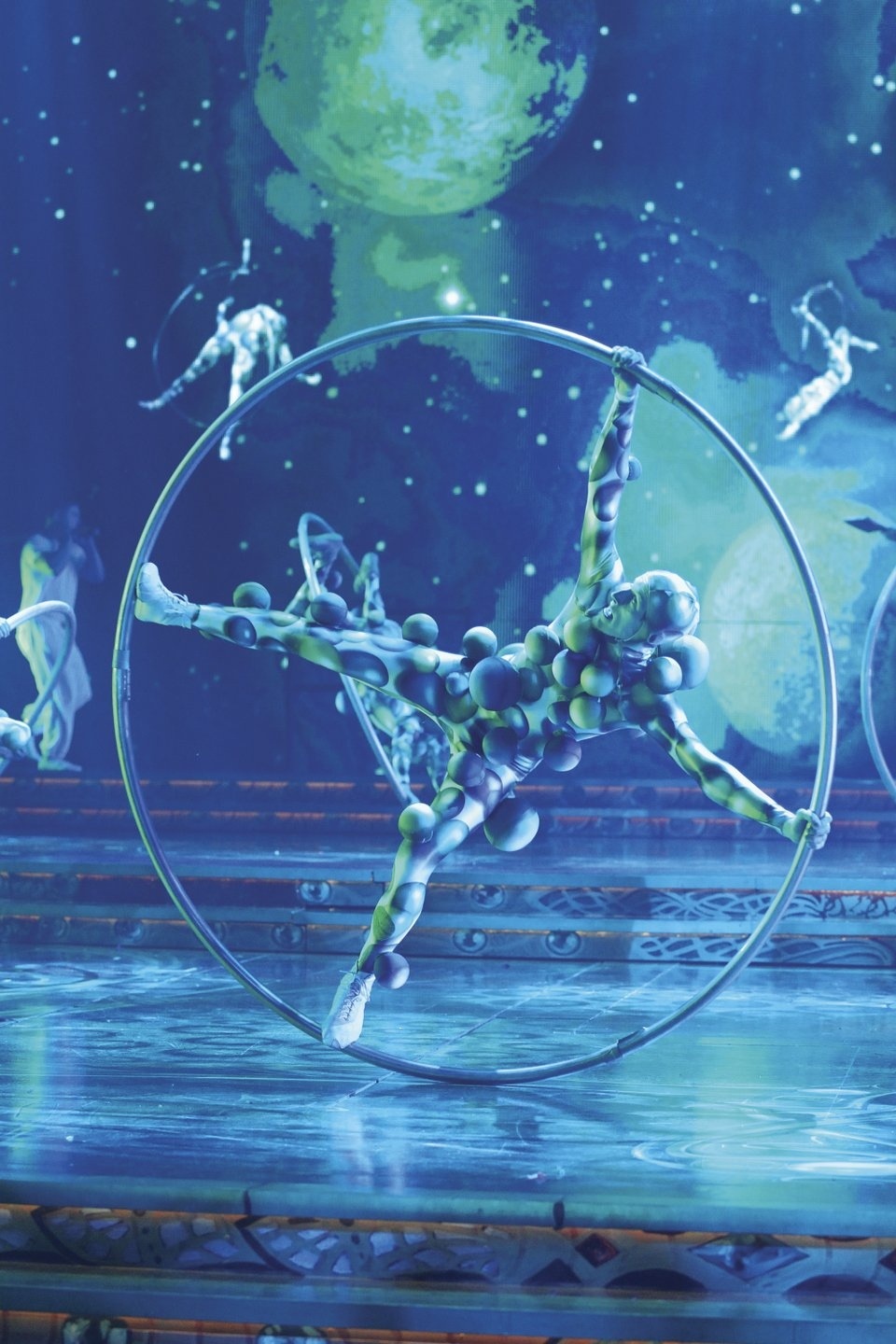 I still loved it and even saw some fancy tight rope walking, hoops stuff and the double barrel looping thing that I've never seen in a Cirque show before. Actually, there was a young dumb American chick beside me who saw the trapeze guys come out – 12 of them in a large spider web inspired set – who actually said 'trapeze guys? Why do they keep doing this old shit?', to her friend. Well, silly bint, they keep doing it because its really fucking hard and it takes world class athletes to do it this well. Oi!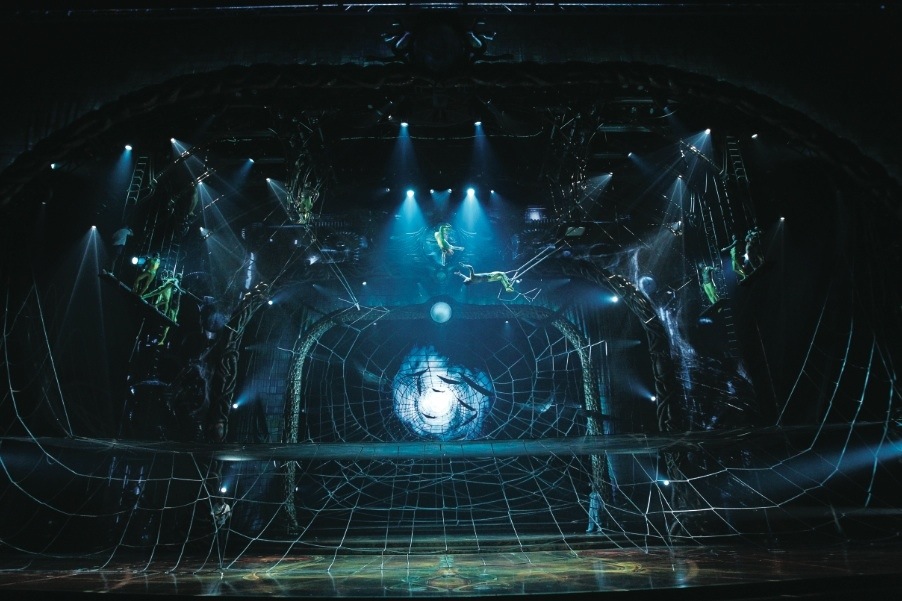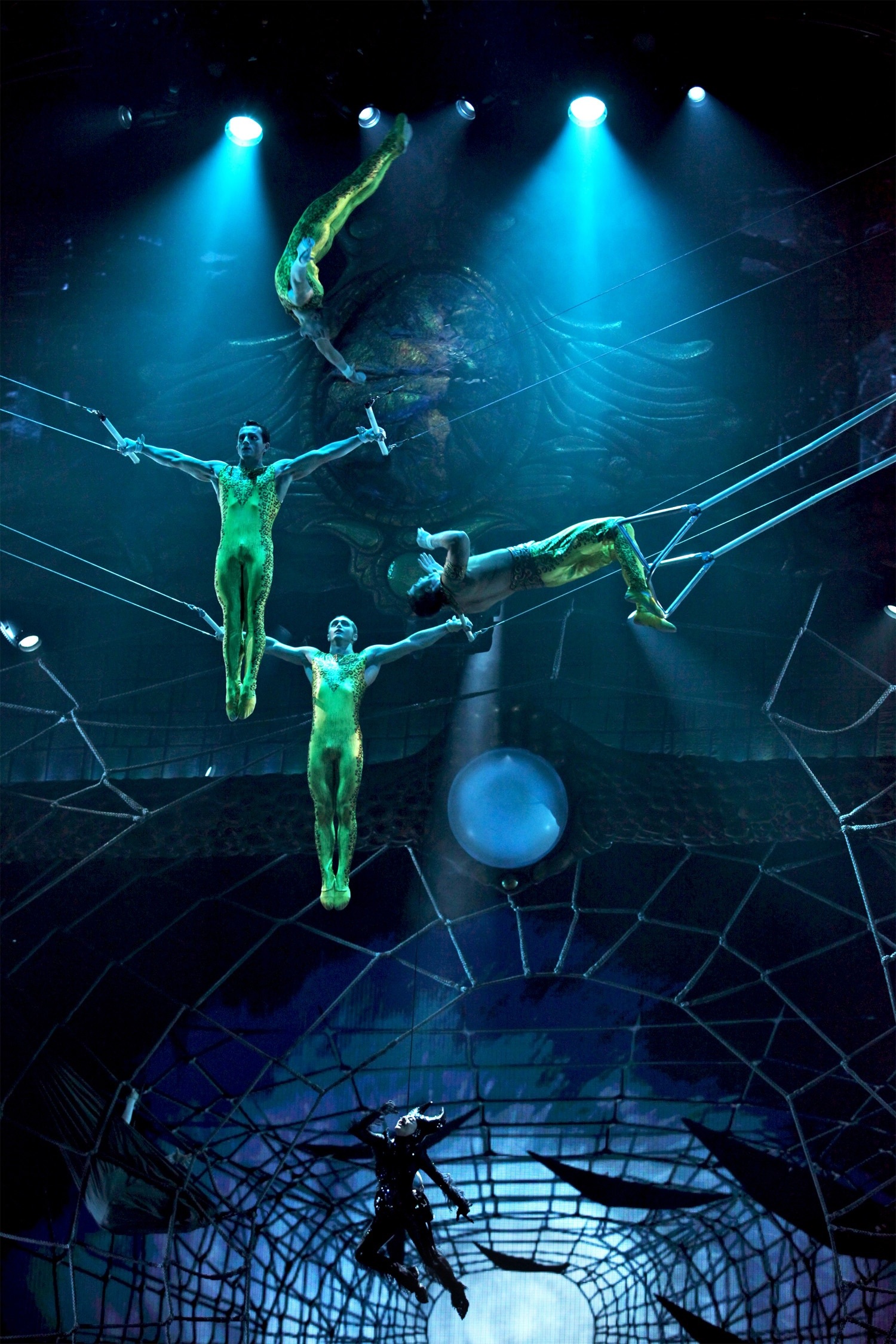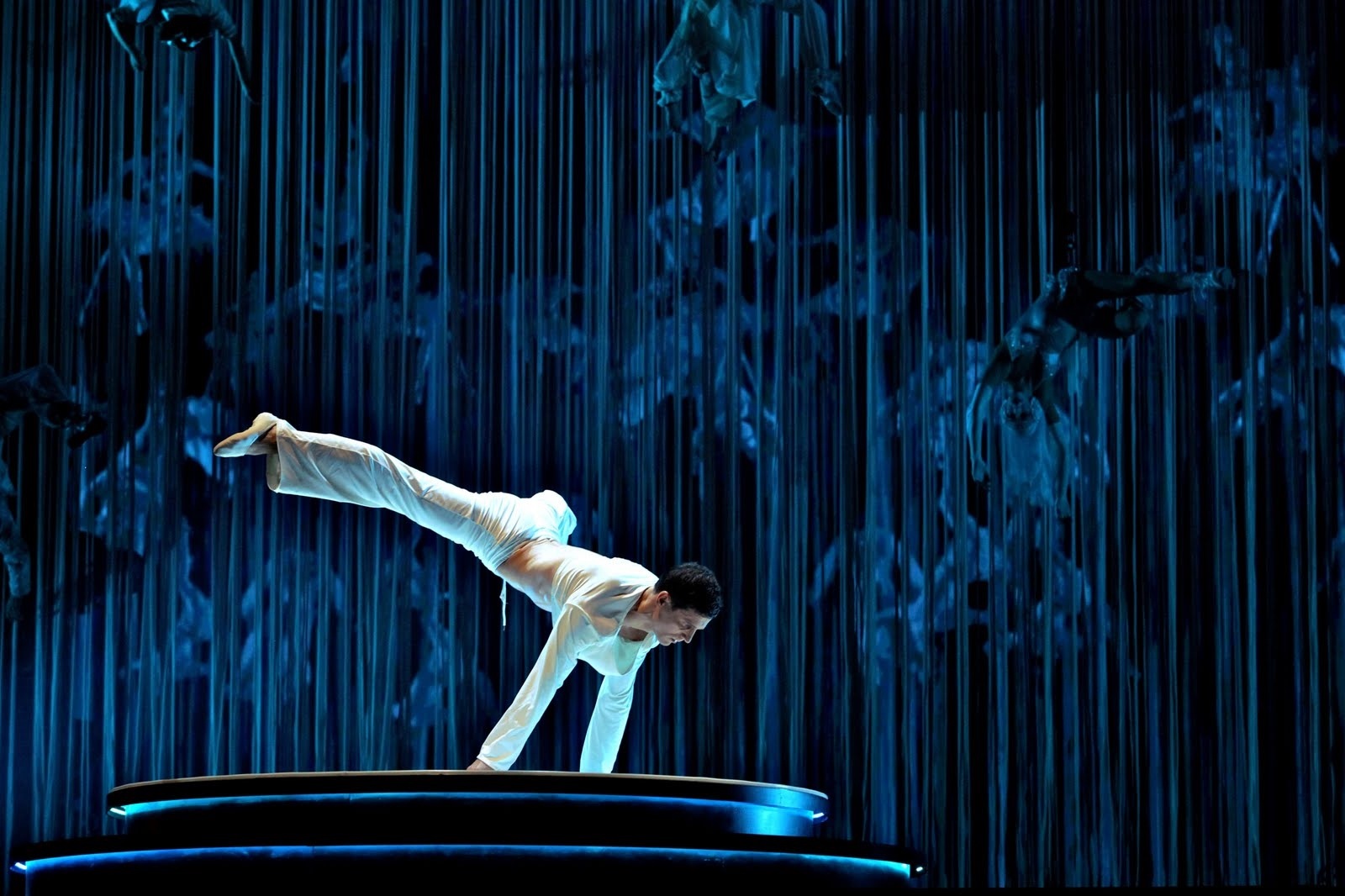 After this we took the Small Child for a walk along the strip to check out the lights and the Bellagio fountains (which played to Dean Martin last time we saw them but were to Elvis' Viva Las Vegas this time), but he was more interested in all the cards littering the streets advertising the strip shows and prostitutes… it appears he heard Grandpa Doug say we should take a pile of them home for Dad!
So there ends my Cirque Tour of the US… I've seen Allegria, Saltimbanco, Dralion, Ovo, Mystere, 'O', Zumanity and now Zarkana.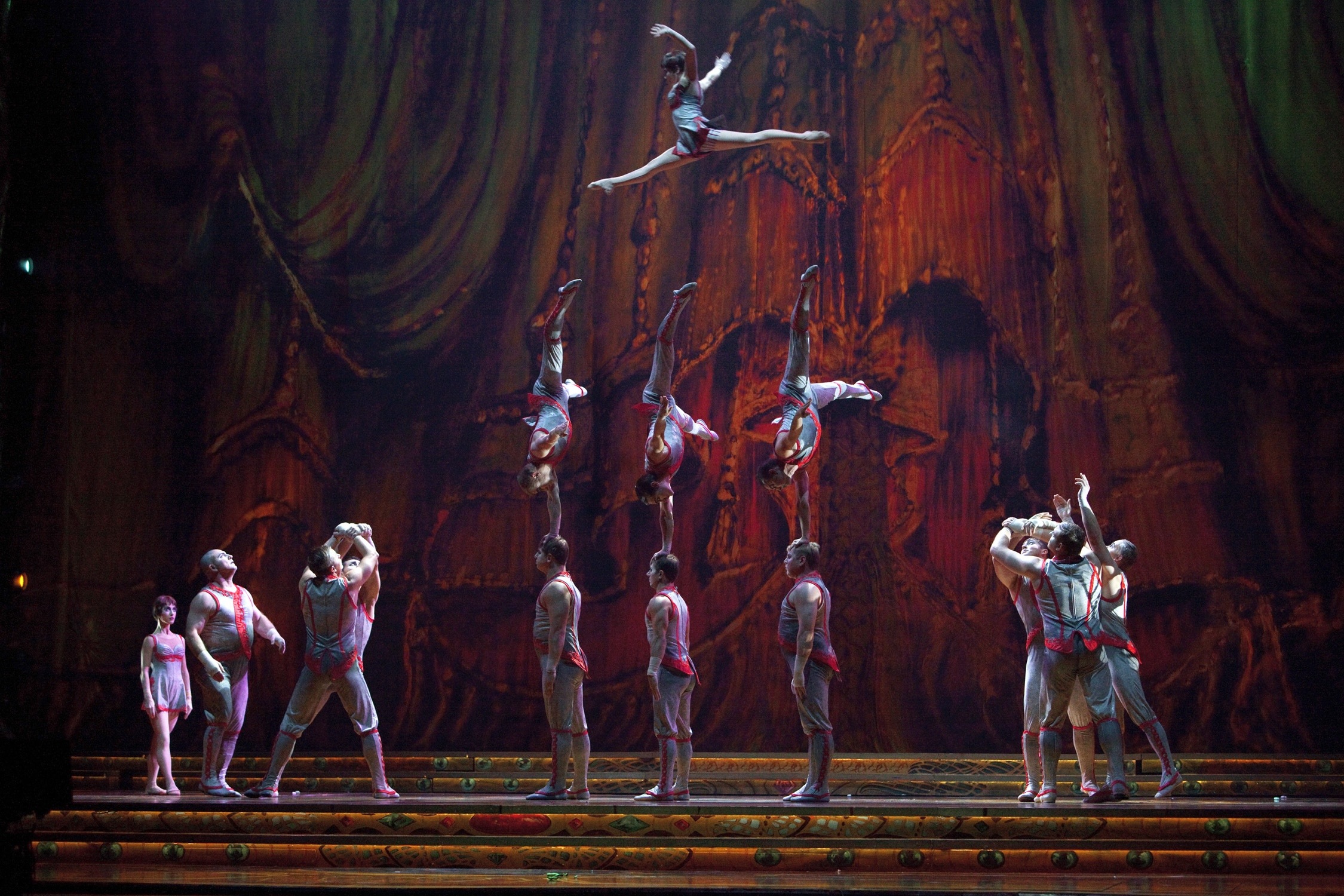 Mr K, you're just going to have to bring me back to Vegas to see Ka, Love and One!!!